When people ask how you can make your home beautiful and look amazing, I always answer, "Pay attention to every detail, and utilize every space of your home." Now, I know that sounds like a cliché. And you're right—it is a cliché.
But what I mean with that is you have to think of unusual ways you can decorate your home. For example, how many of you pay attention to the staircase? I suspect that number is somewhere in the range of 2 in 10, or 3 in 30.
And that's where the problem lies. Have you heard the saying "you miss 100% of the shots you do not take"? The same is applicable to your home. Anything you don't decorate, looks awful. Today, I want to share some ideas how you can turn your staircase into a wonderful area.
1. Large Vintage Clock with Sitting Area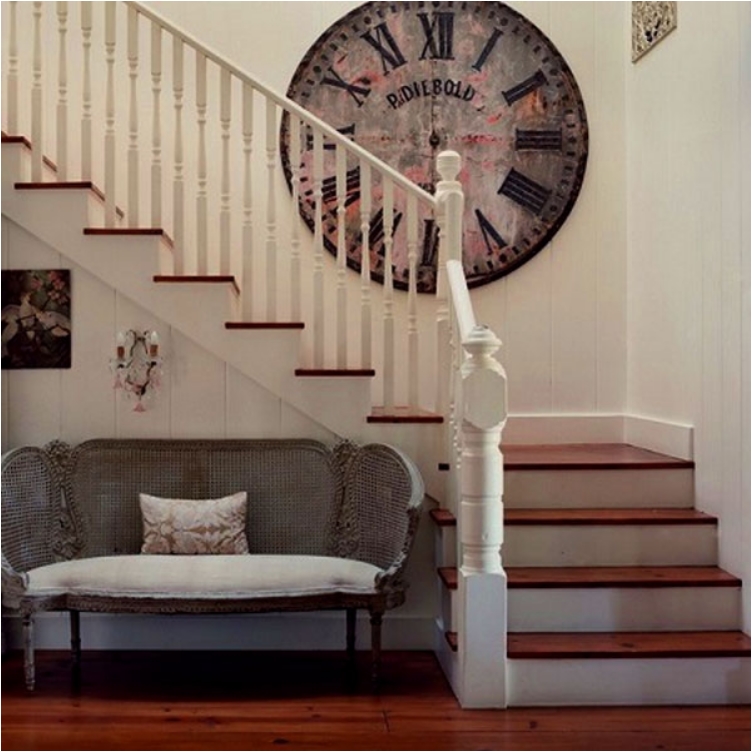 I wrote an article about what you can do with the space under the stairs, and this idea is very similar to that. You can turn the staircase section into a small room just by adding some decorations. The seating area will come in handy, believe me.
2. Colorful Painted Banister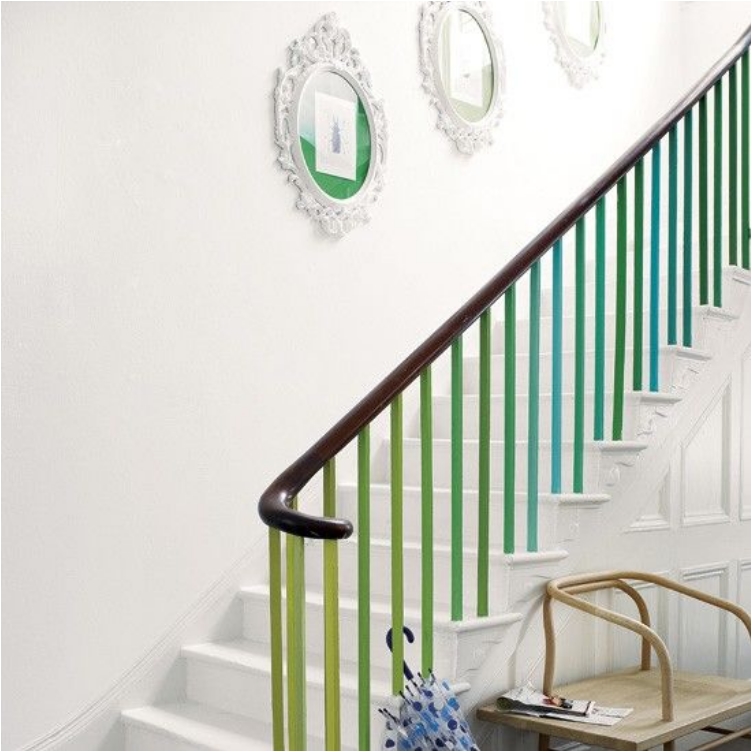 All you need is color. And about 30 to 60 minutes of your day. That will be enough to paint the banister of your stairs. There are many different options available, from shades of one color to the rainbow. Your choice.
3. Alphabet and Framed Quotes Wall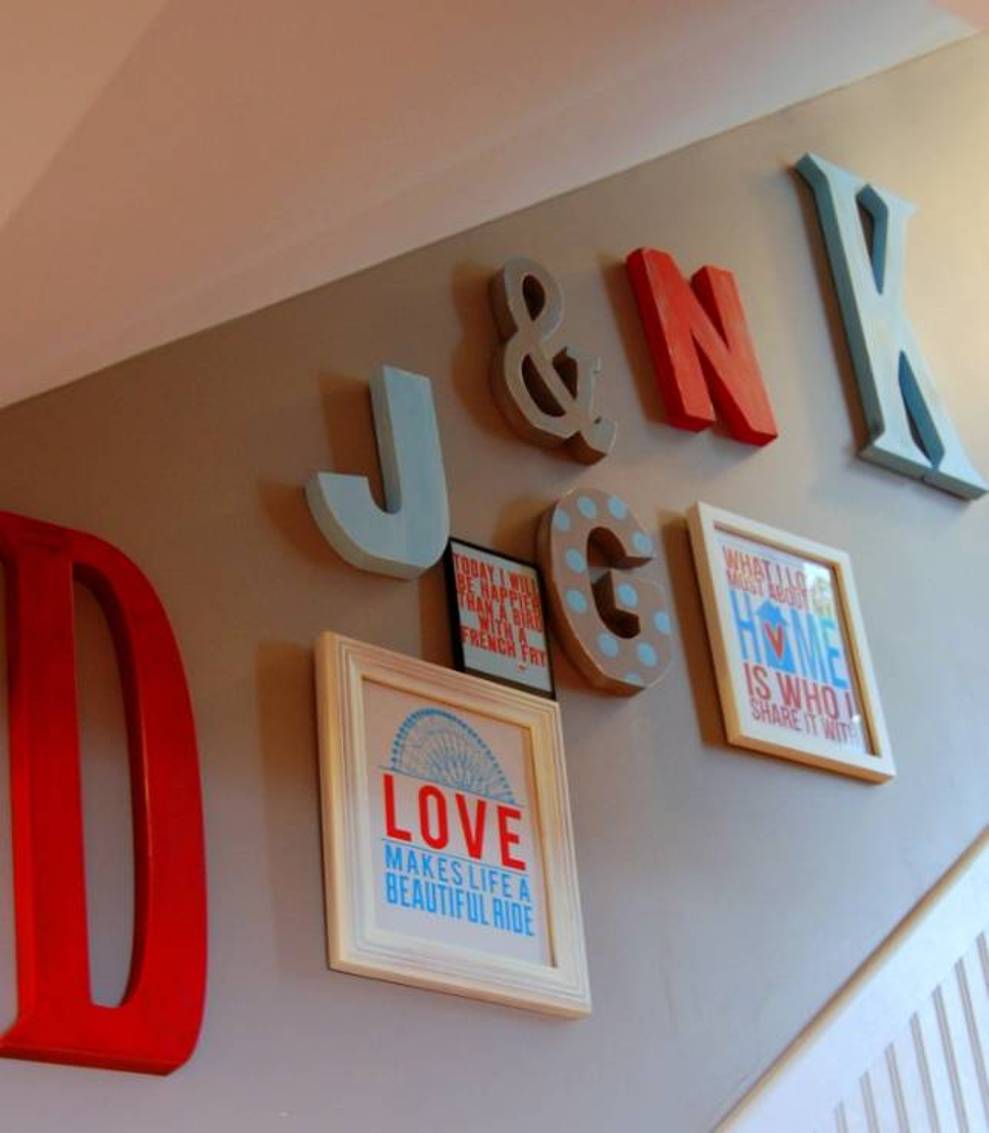 Make your staircase section look urban by adding a few letters. This way, you also show you are sophisticated and like to learn.
4. Floral Stair Party Decor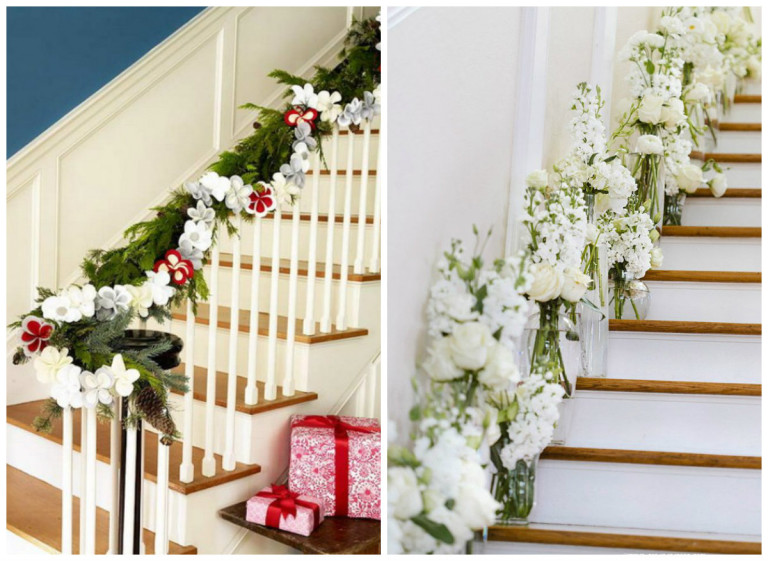 Flowers make everything better (there's a reason why we decorate everything with flowers!). Anytime you wrap a gift, you try to add a flower. Well, why not add some flowers to your staircase? People usually add flowers for weddings, but you can do it anytime you want.
5. Various Art in Same Colored Frame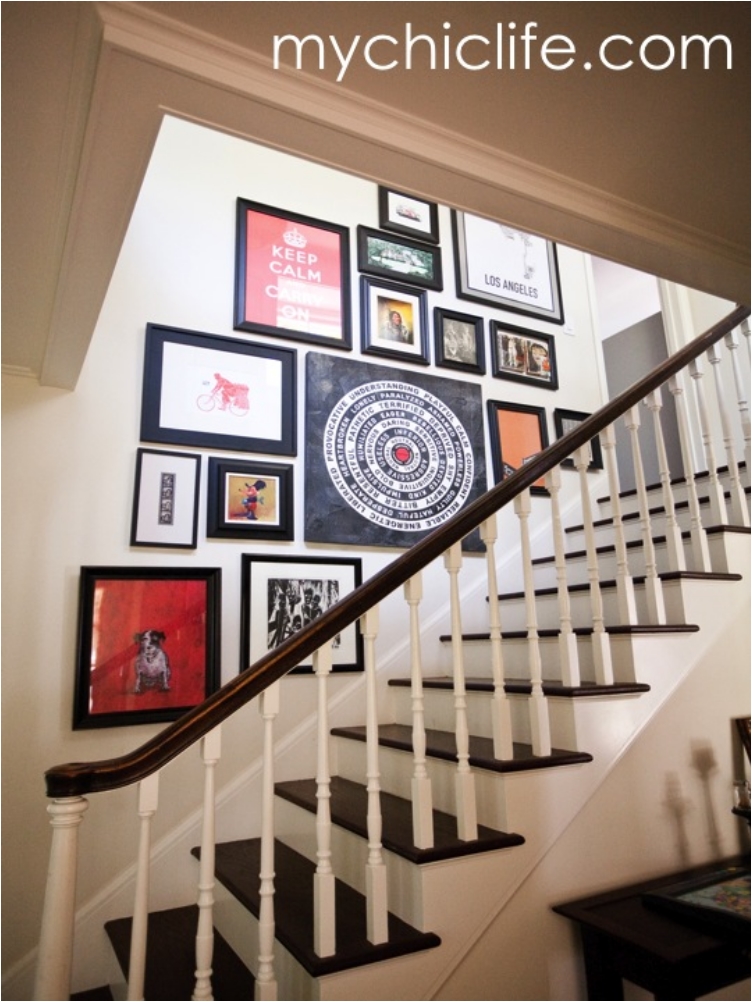 Show off your artistic side. You can add as many pictures as you like, as long as they keep have the same color frame. You can use different colors, but it won't look as good.