I know a lot of people have forgotten what a waffle iron even looks like. The reason is simple. Most of us use the waffle iron only to make waffles. And there is nothing wrong with that.
However, if you want to take that next step in your cooking, you have to think outside the box. Let me ask you: how many meals do you think you can prepare with a waffle iron? State your answer. Is the number higher than 10?
Well, I would like to show you 33 meals to start with (33 just seems like a lucky number). Then I'll leave you to it. Try them—see which one fits your cooking style, see if you like the ingredients or not. The goal here is for you to stop settling for plain old waffles. It's a bright new world out there, and your waffle iron can help you discover it.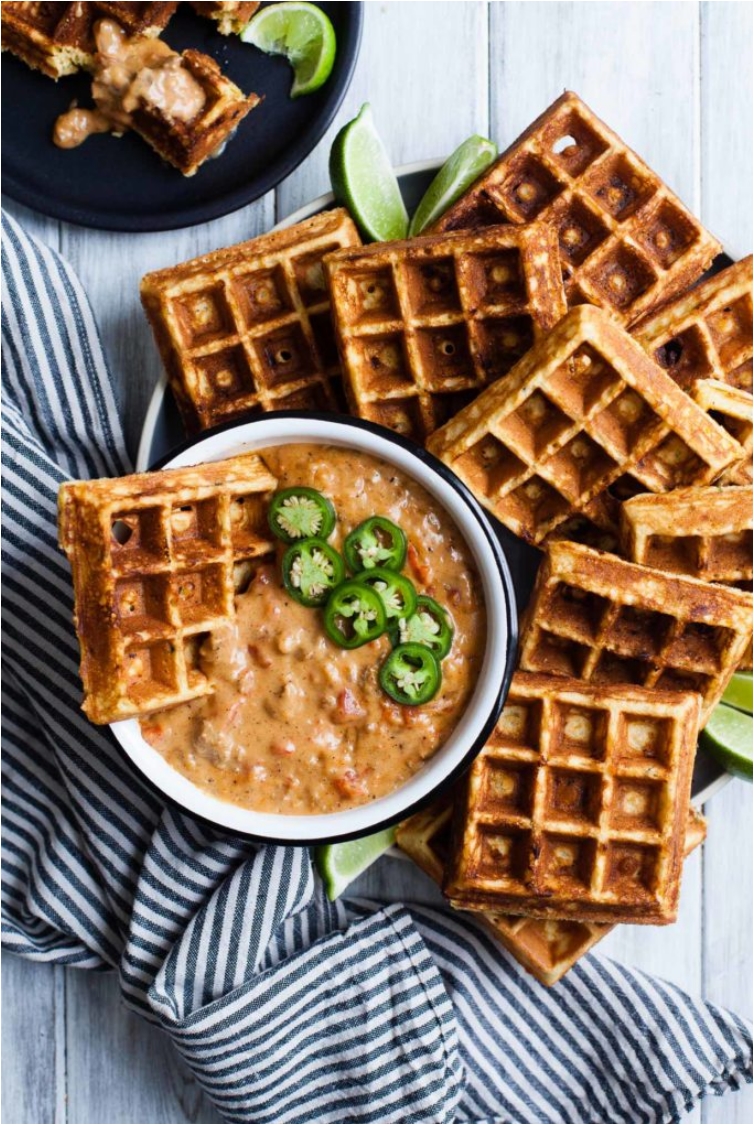 Let's start with a simple dish. You're still making waffles—it's just the sauce that's a bit different. This dish is tad spicy, but it's gluten-free and extremely healthy. Who knew waffles could be packed with vitamins?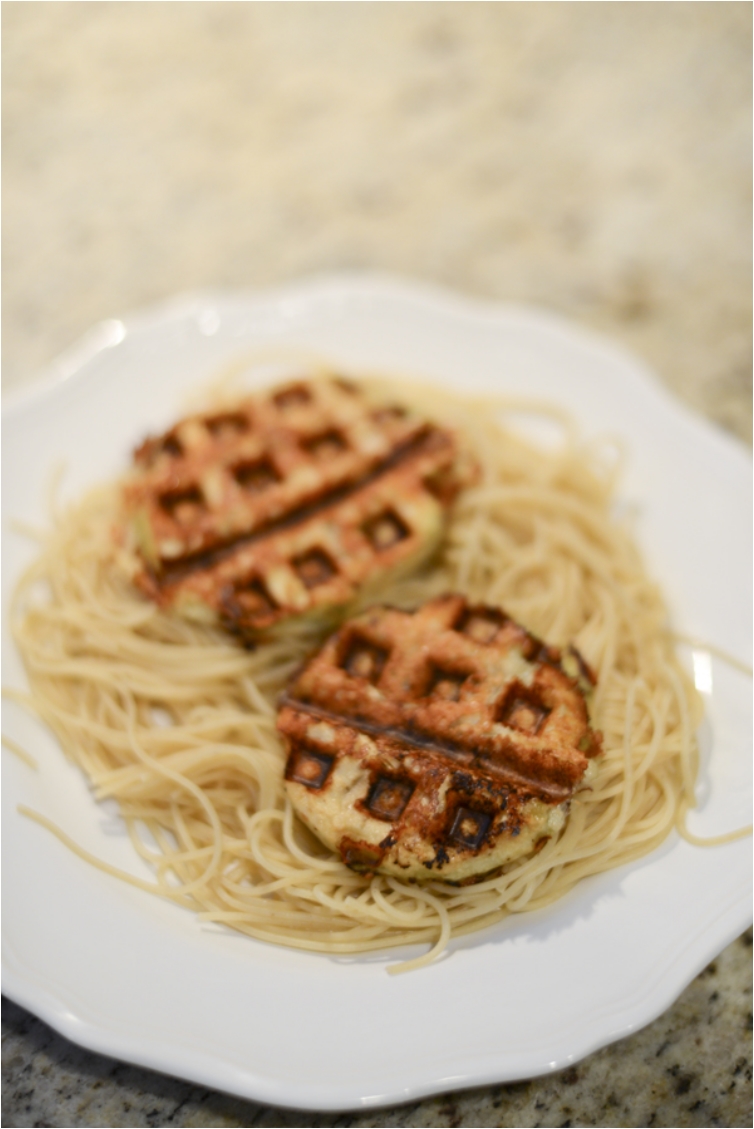 Another healthy dish you can make in a waffle iron is eggplant. Parmesan makes everything better, and that applies to waffles as well. You just can't ignore it's sharp and edgy flavor.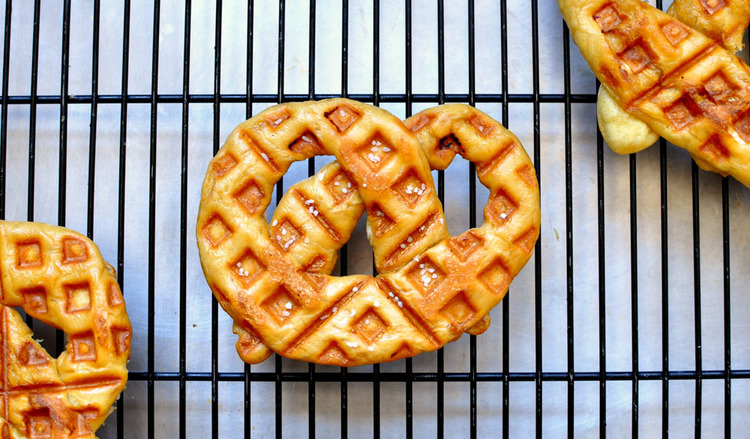 Moving to Germany now for some pretzels. If you haven't been to Germany, pretzels are like the national bread there. Pretzels and sausages is a common dish, and there are just so many different flavors of pretzels. Here we're going with a simple one, which is a bit softer than regular pretzels. The flavor comes from the sesame seeds.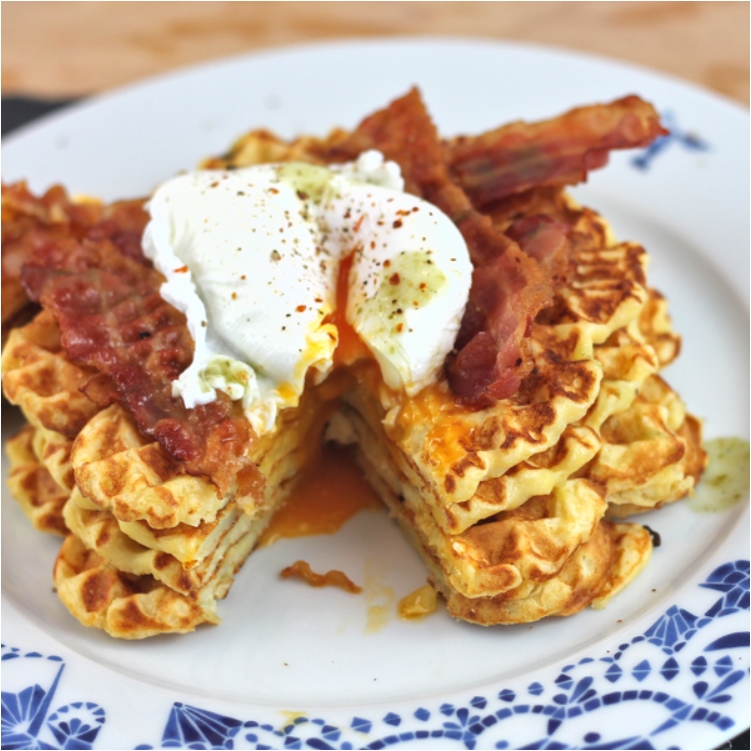 Bacon and cheese: a common American dish, made with a waffle iron. See, there's no limit to what you can do. One day you can go German, and the next day you can travel to America.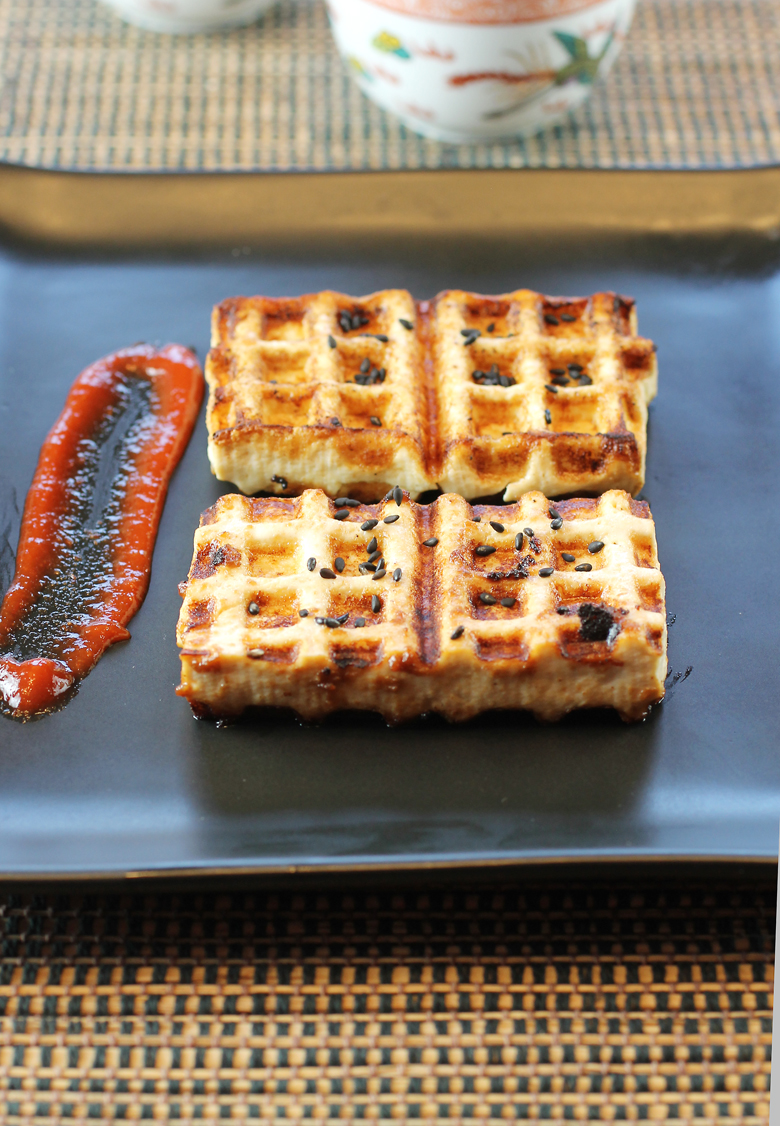 Yes, I know tofu is a bit soft and can melt when put in the waffle iron. But if you have ever tried it, you wouldn't protest. Tofu gets a crispy, nutty, earthy flavor when put in the iron. You can even spice it up with some herbs or spices.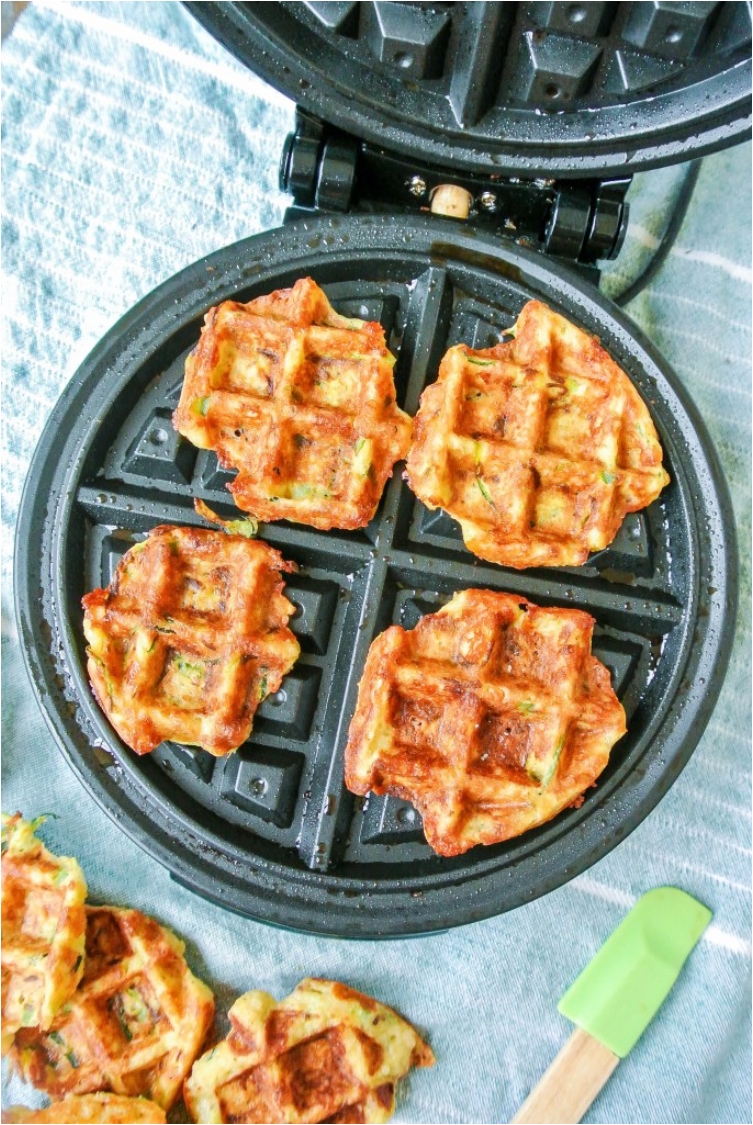 Waffles and pizza are two types of bread on which you can put absolutely anything. And you'll love the "waffle pizza," as it can be either softer or crispier, depending on your preference. Quinoa and zucchini give it a healthy touch. We all want to live and eat healthy, right?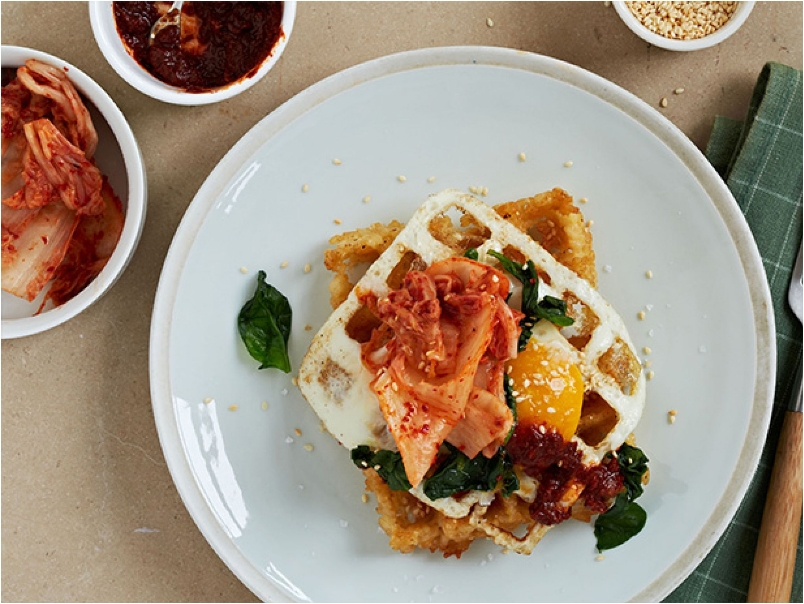 Now for those of you wondering what bibimbap is, the answer is it's a Korean dish. It literally translates to "mixed rice." You can throw anything inside, as long as there is some rice. Everything else is subject to your preference.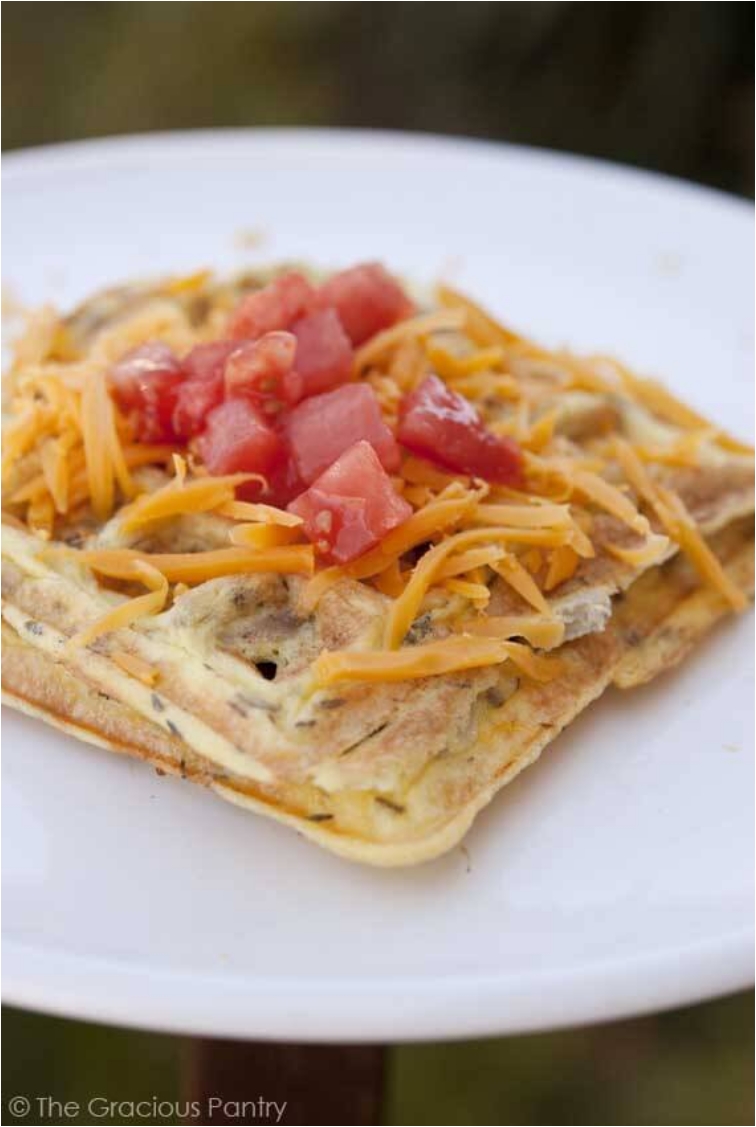 Omelets are a classic breakfast dish. And if you hate frying omelets (which can be unhealthy), I give you the waffle iron. Absolutely fat-free cooking, you can make the perfect omelet with any ingredients.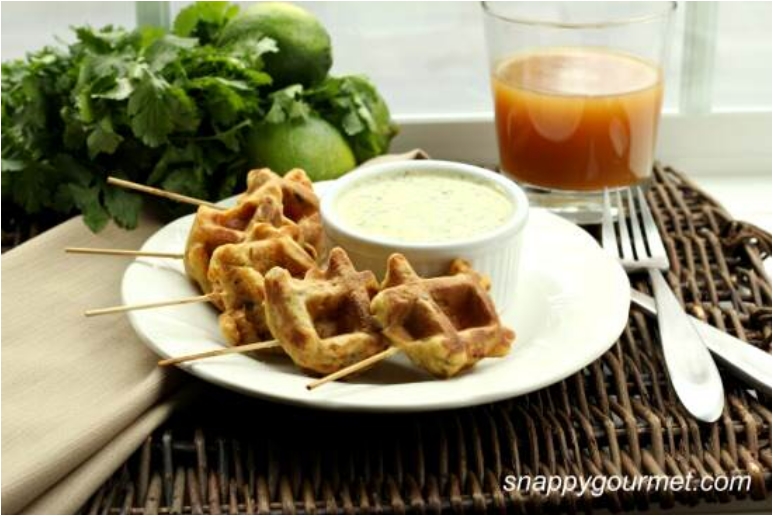 I bet you didn't think you'd see shrimp on this list when you started reading. Well, I'm all for surprises and trying new things. And I'm sure you'll love the mango dip. It's heavenly.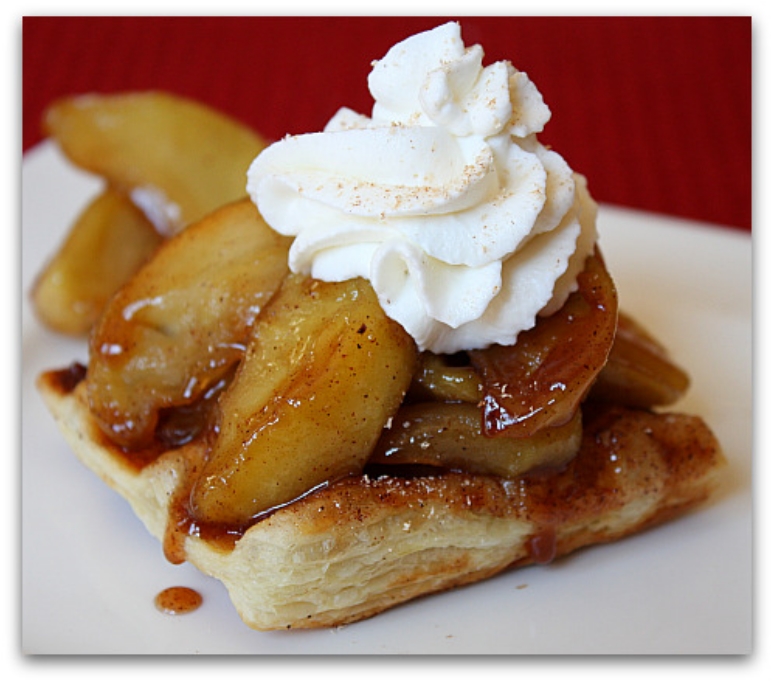 Apples and waffles are like bread and butter. They just go together so well. And you can't escape the cinnamon. This is basically an apple strudel made in a waffle iron. Whipped cream is just the cherry on the icing.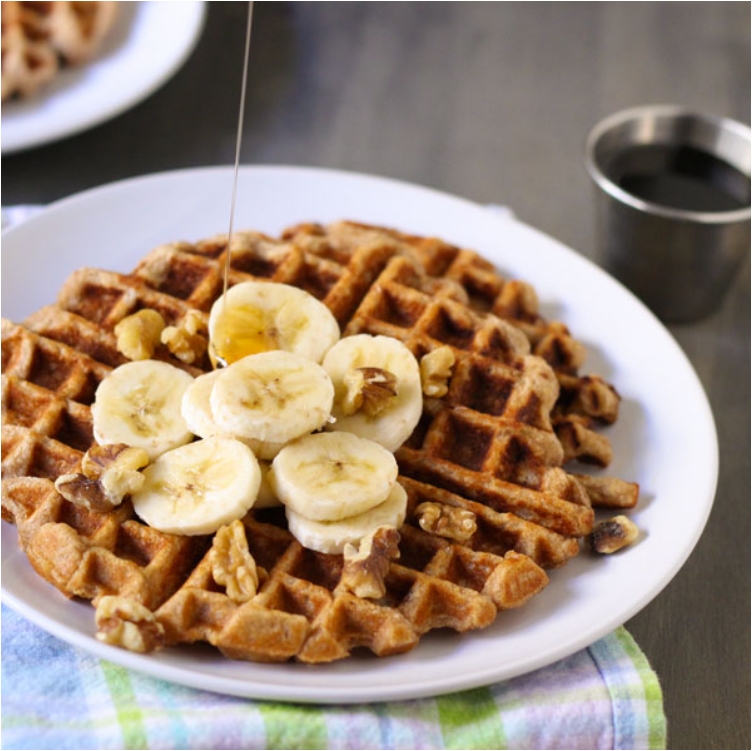 As I said at the beginning, the waffle iron can be your kitchen tool for making healthy dishes. We all need protein and some vitamins in the morning, and bananas deliver just that. Instead of a banana smoothie (I'm sure you're bored with them by now), try some banana waffles. It will take you almost the same amount of time to make them.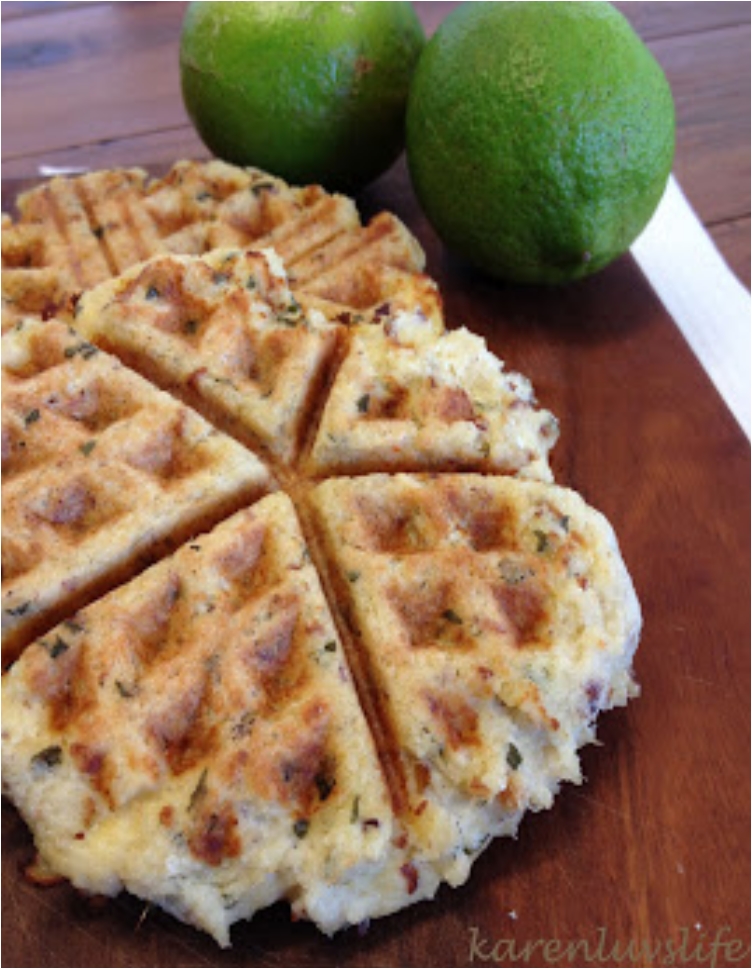 Another dish that's unusual for the waffle iron is crab cakes. For those of you without kitchen experience, a crab cake is a form of fish cake. And yes, it's made out of crab meat. Delicious, nutrient-rich, and grain-free. Sounds like a winner to me!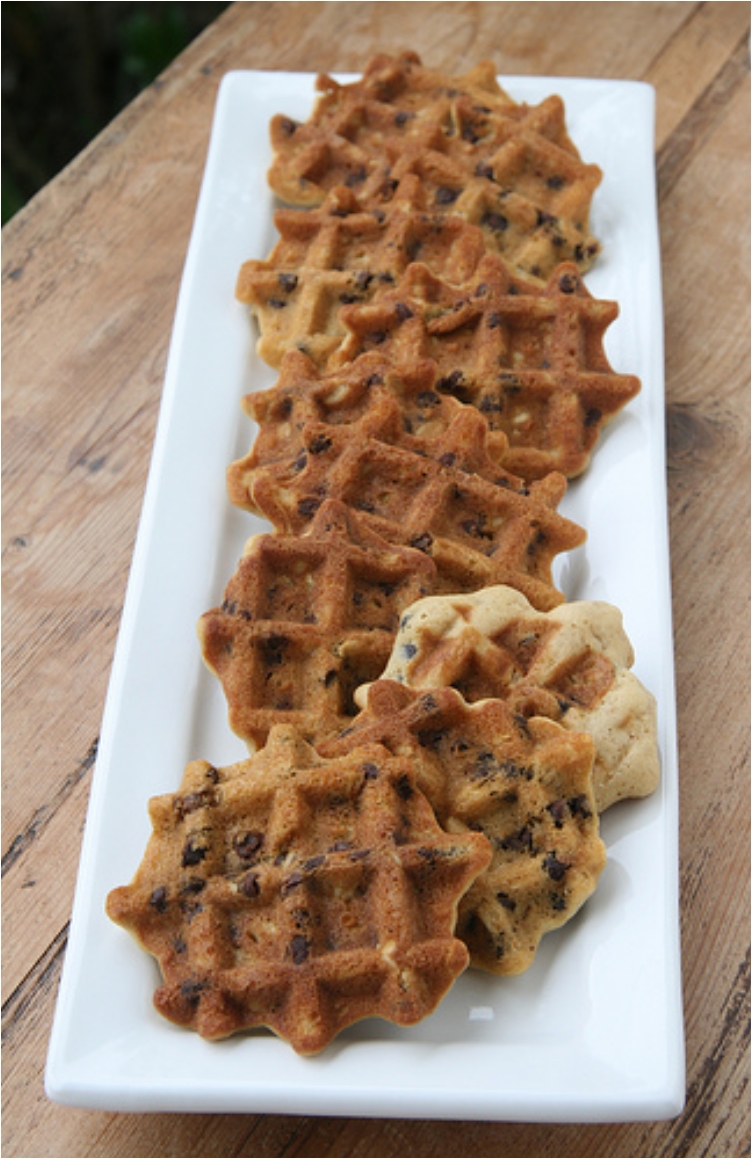 Ah, chocolate chip cookies, arguably one of the most popular desserts in the world. I know you probably make chocolate chip cookies at least once a week. So next time, mix things up and make cookies in your waffle iron. The taste will be different, I can promise you that.
14. Pumpkin Aquafaba Waffles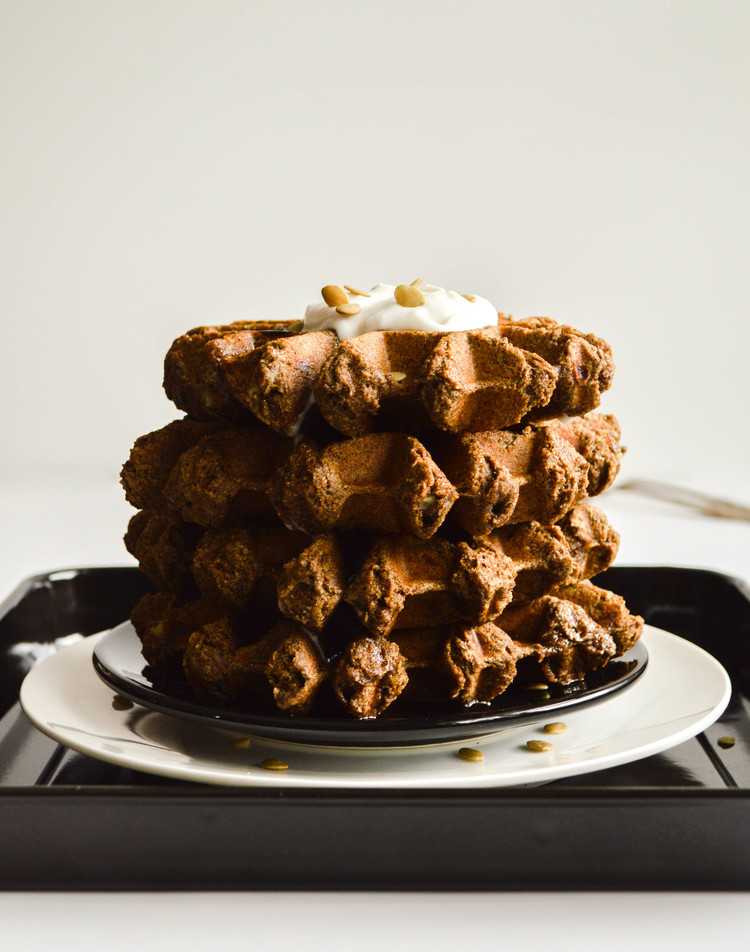 We can't ignore the sweet flavor and taste of pumpkin, notably during the fall season. I love them, especially baked, when my whole house smells like pumpkin.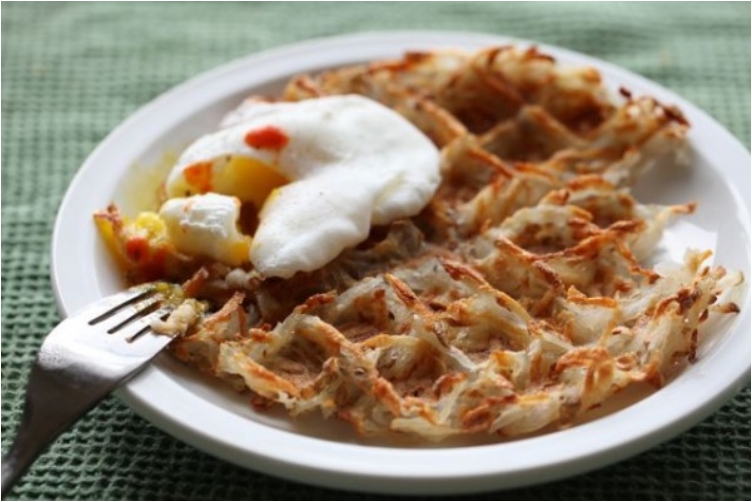 This can also be your perfect dinner or breakfast. Just think about it: there are so many ways to eat potatoes. And waffles can be your next big thing. The best part is that there is no need to stand next to the waffle iron while making them. Grate the potatoes, put them in the waffle iron, drink some coffee, and they'll be ready.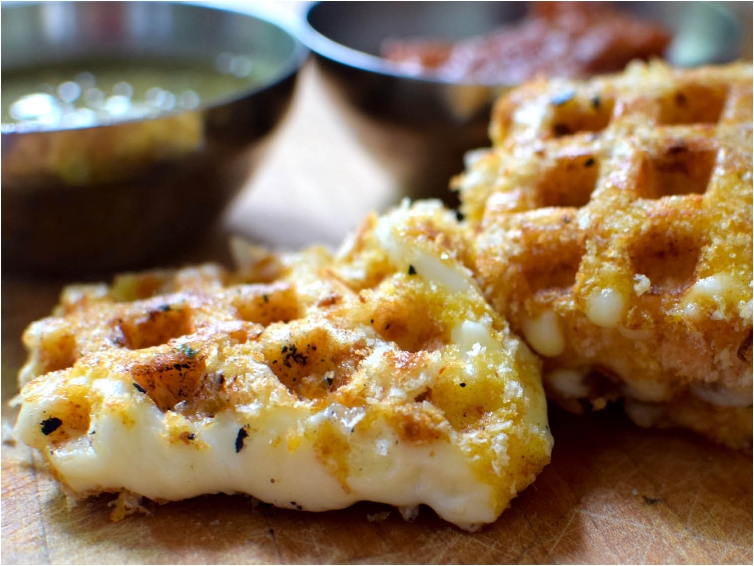 This is one of my favorite snacks. Cheese is such a great snack in between breakfast and lunch, or lunch and dinner. You get some protein, and you can grab a veggie to go with it. Cheese and tomatoes, for example. Fresh, healthy, and nutrient-rich.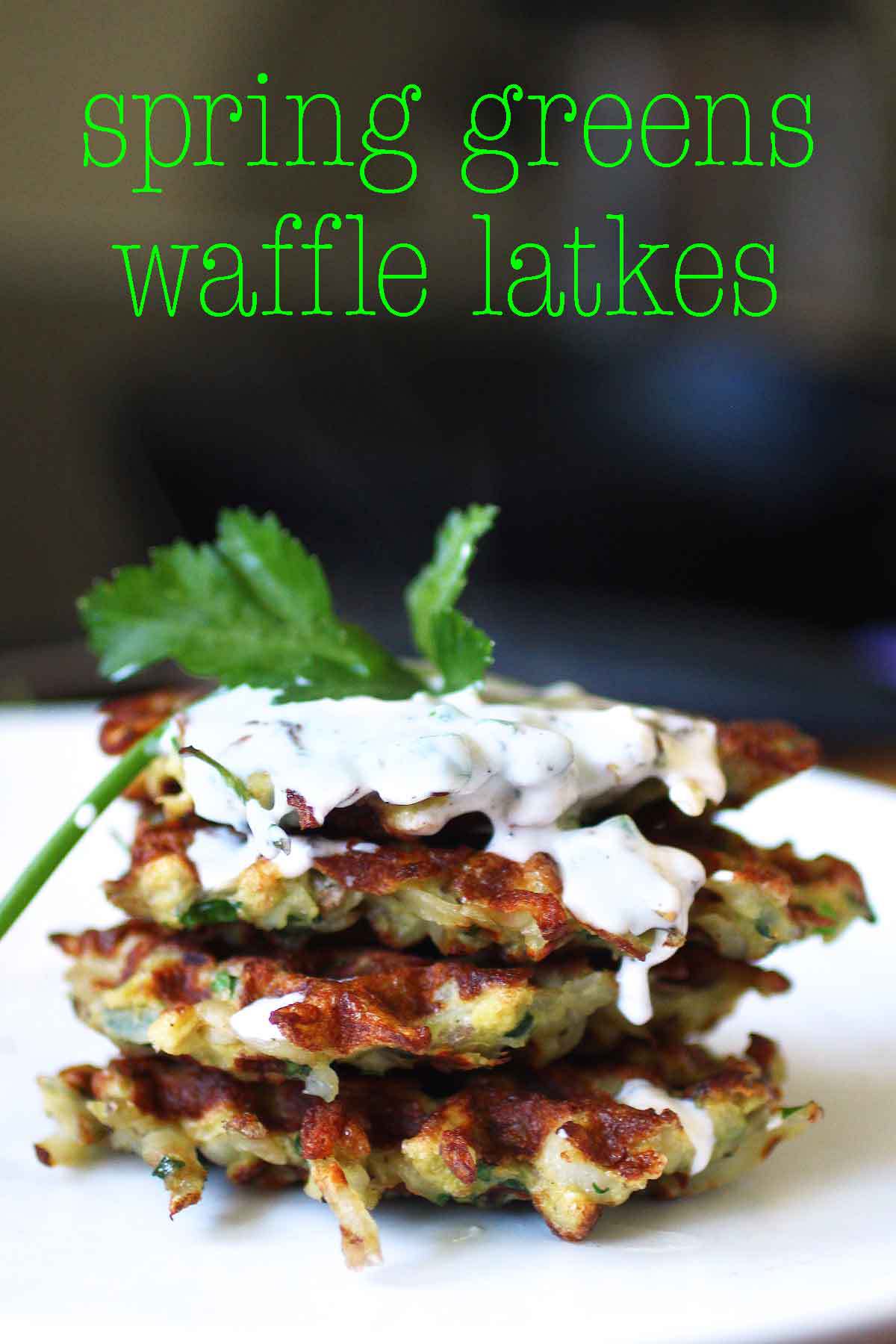 Green smoothie, green soup, green living, and now green waffles. You can't escape the "green world." After all, green is a synonym for healthy, clean, and unpolluted. If you want to go green, go waffles green.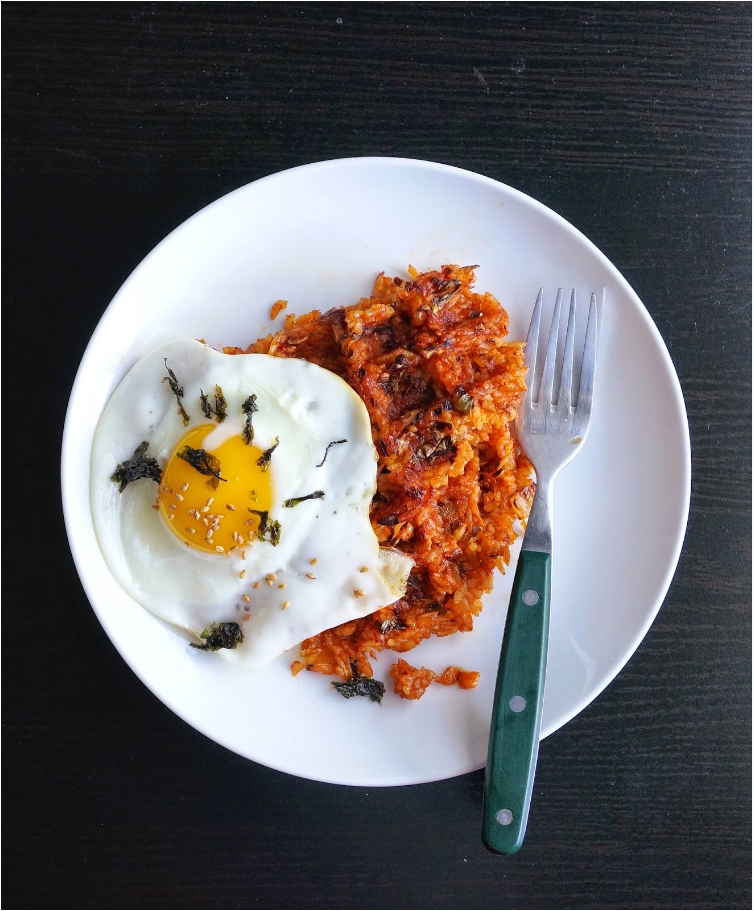 As you can see, most of the dishes here are breakfast or dinner. But that's the trick. Most people have trouble coming up with a quick and healthy breakfast in the morning (or dinner in the evening). And if you don't start the day the right way, you'll crave sugar and unhealthy snacks throughout the entire day.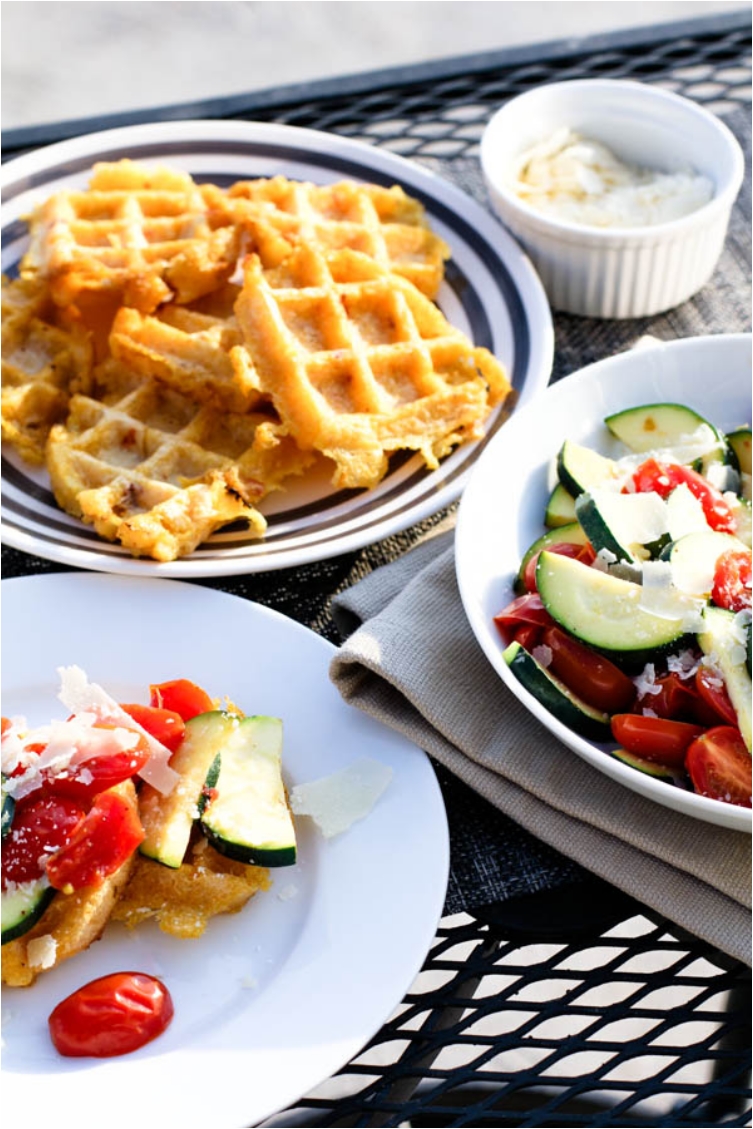 Polenta and salad—a wonderful combination. You can put the polenta in the waffle iron and make the salad while you wait. Five minutes in, and you have a great breakfast!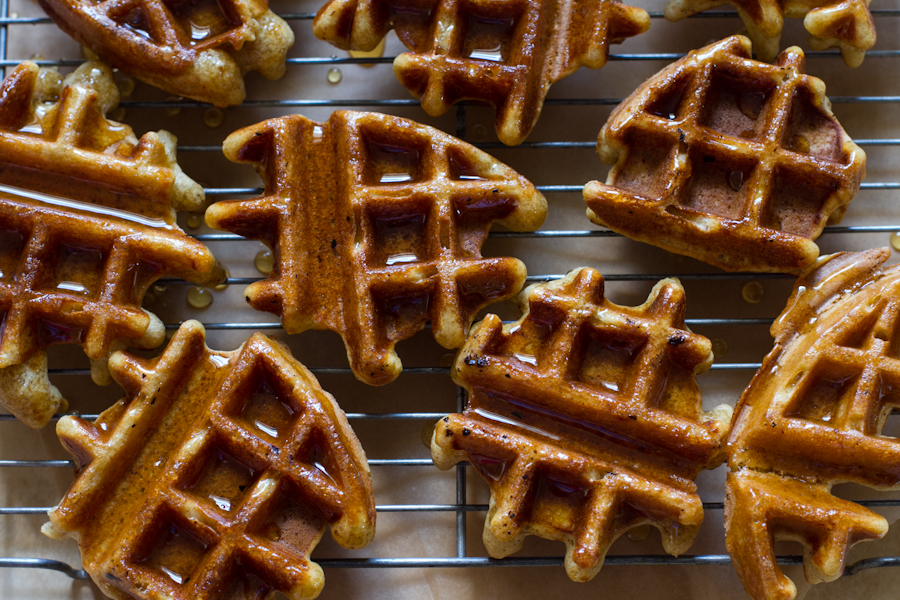 Now here is a snack you can serve to your child's football team. Or at a party with friends for some social games and chit-chat. Watching a game on TV and low on snacks? Grab some waffles and—bingo! And no matter that they're honey-dipped, these waffles go great with beer.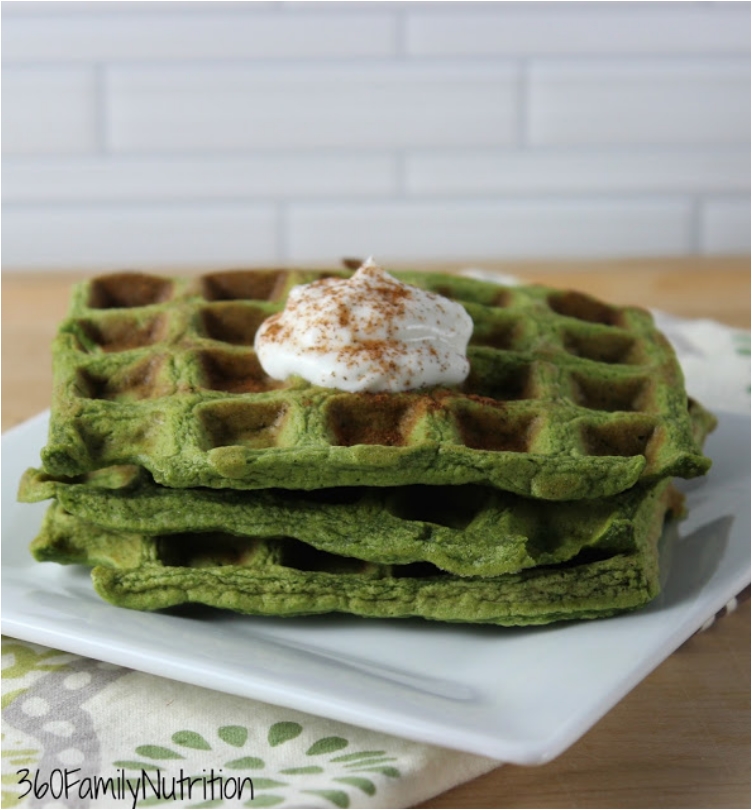 Now here is the ultimate healthy and bodybuilding breakfast. Spinach and banana are two ingredients that will make your day wonderful. You can make an omelet with them, but a waffle sounds great too. Bonus if you can add some oatmeal in as well. And waffles are crunchier than omelets.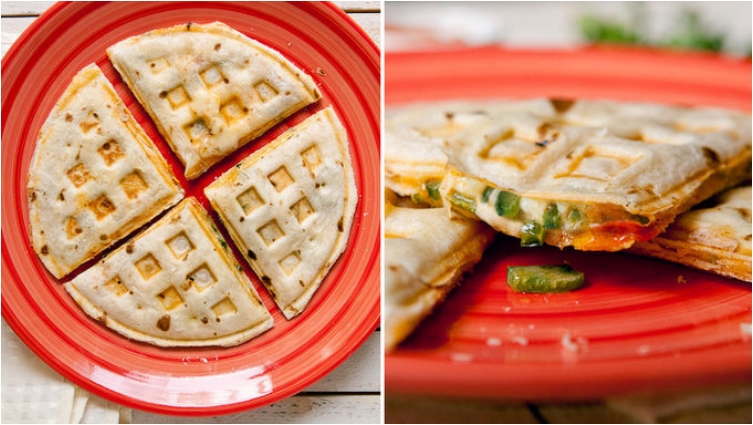 Did anybody keep count of how many countries we visited while cooking with the waffle iron? We are in Spain now, and it's time for some quesadillas. Word of advice: think of any ingredients you like from the veggie world, and throw them in. There is no limit. The only thing you absolutely must have is cheese. That way you get that creamy flavor that blends everything together.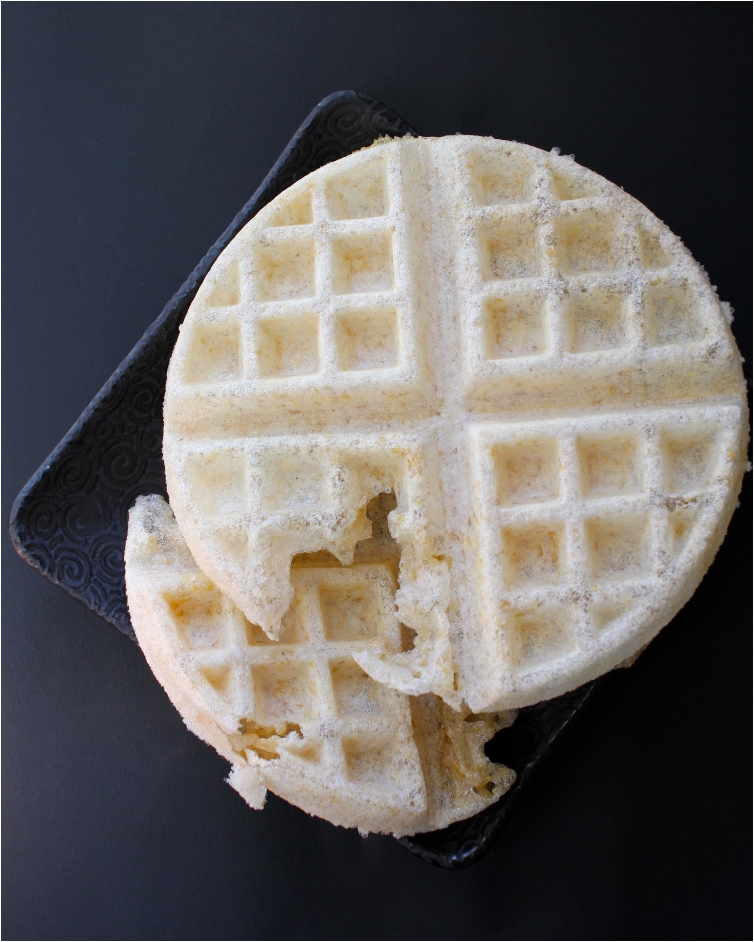 And just after Spain, we move to Japan, where moffles are one of the most popular snacks. Made with mochi (Japanese rice), moffles are light, tasty and perfect when you have leftover rice.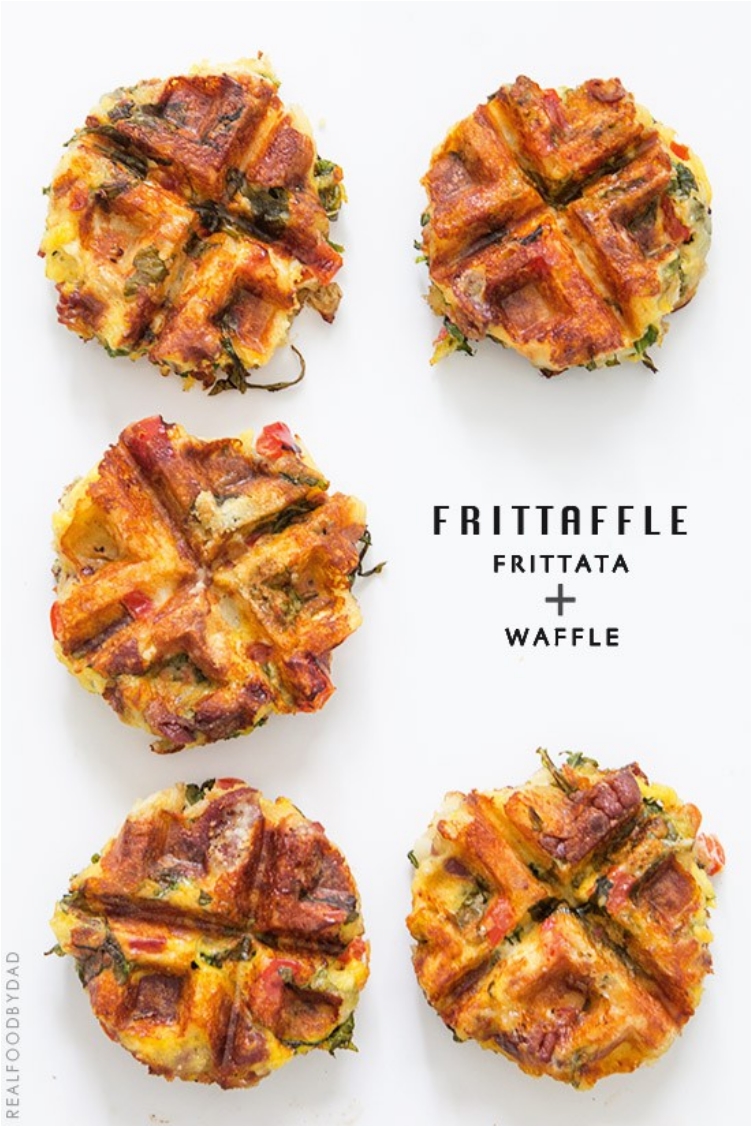 Our next stop is Italy, where we can enjoy the full benefits of frittata, an egg-based dish that is similar to an omelet. I already showed you few recipes where waffles can replace an omelet, but a frittata takes it to the next level.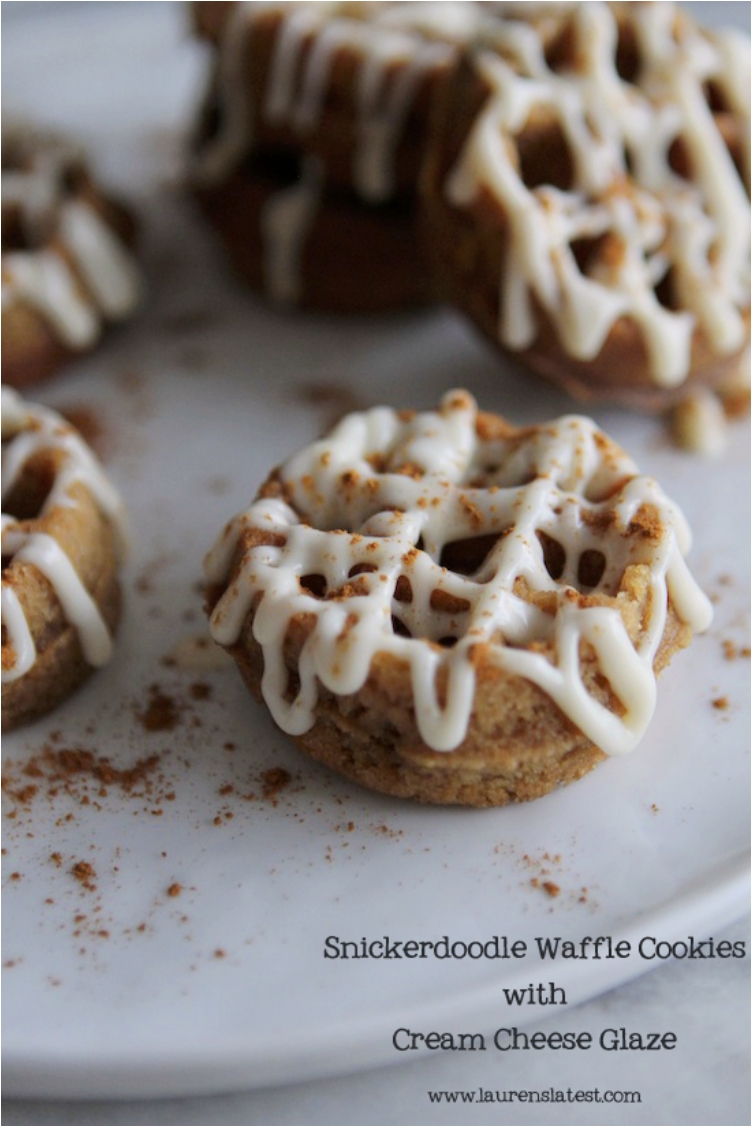 As a fan of chocolate, I just cannot tell you how much I love these waffles. I know that for some of you, chocolate and cream cheese might be too sweet, but hey.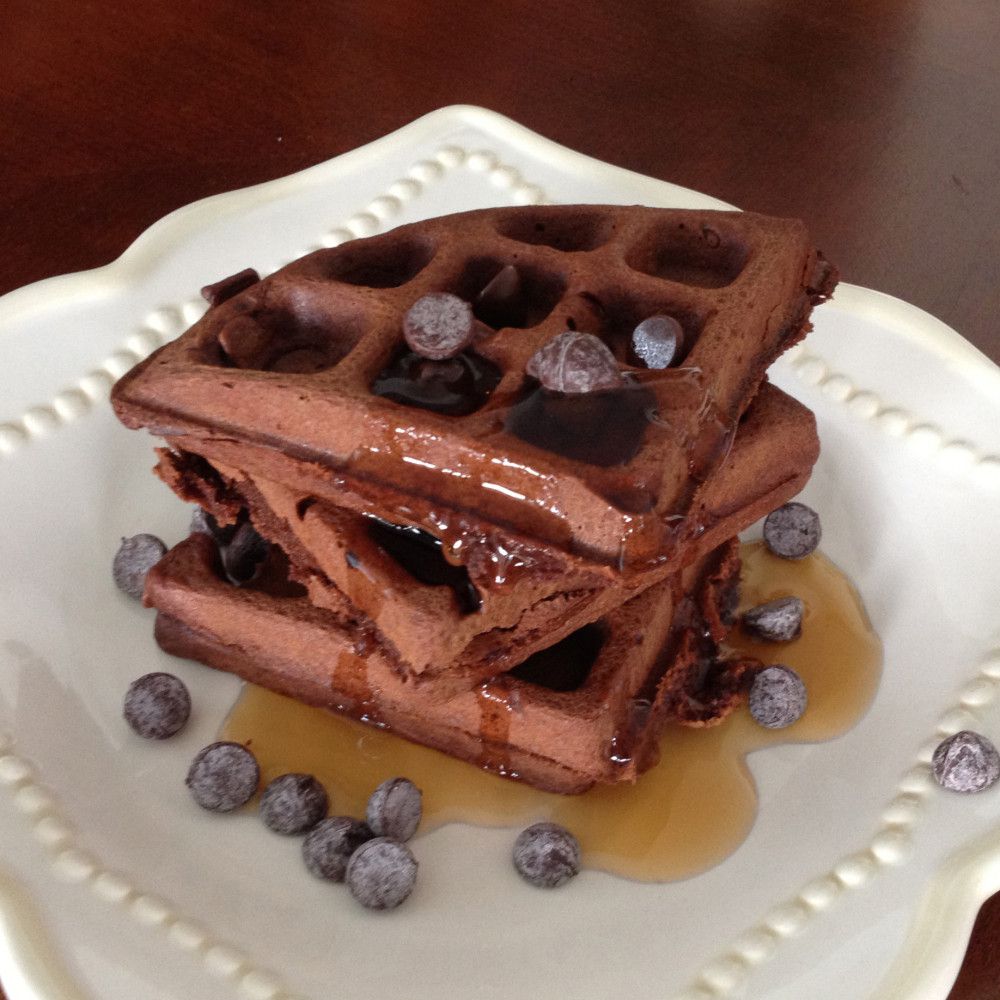 Yes, that's right, even the most popular cookie can get a waffle makeover. Of course, it's not as moist and soft as a brownie, but these waffles give the classic cookie a different look. And besides, I know people who actually would love their brownies to be crunchier.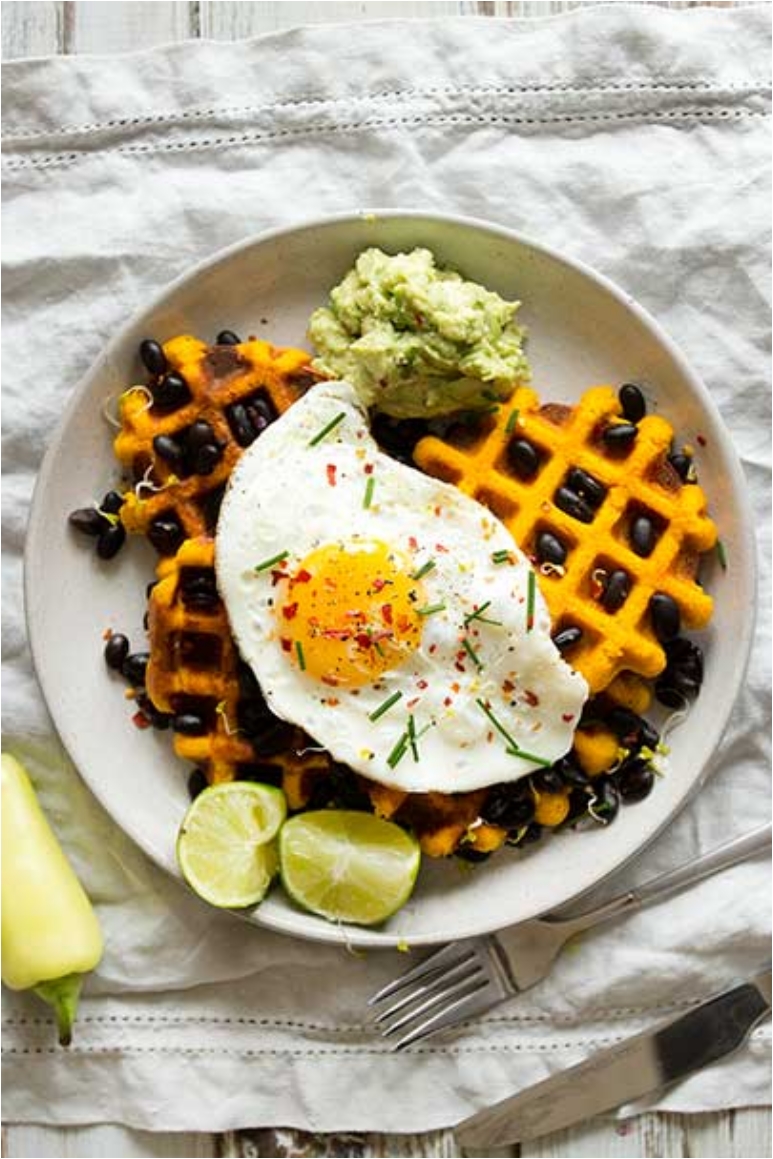 At this point, I would like to say a word or two about sweet potatoes. Like, why use sweet instead of regular potatoes? The answer is that sweet potatoes are one of the healthiest foods, and they have more vitamin A and vitamin K than carrots. Plus, they have a much better taste than regular potatoes. With that in mind, here is your next morning breakfast.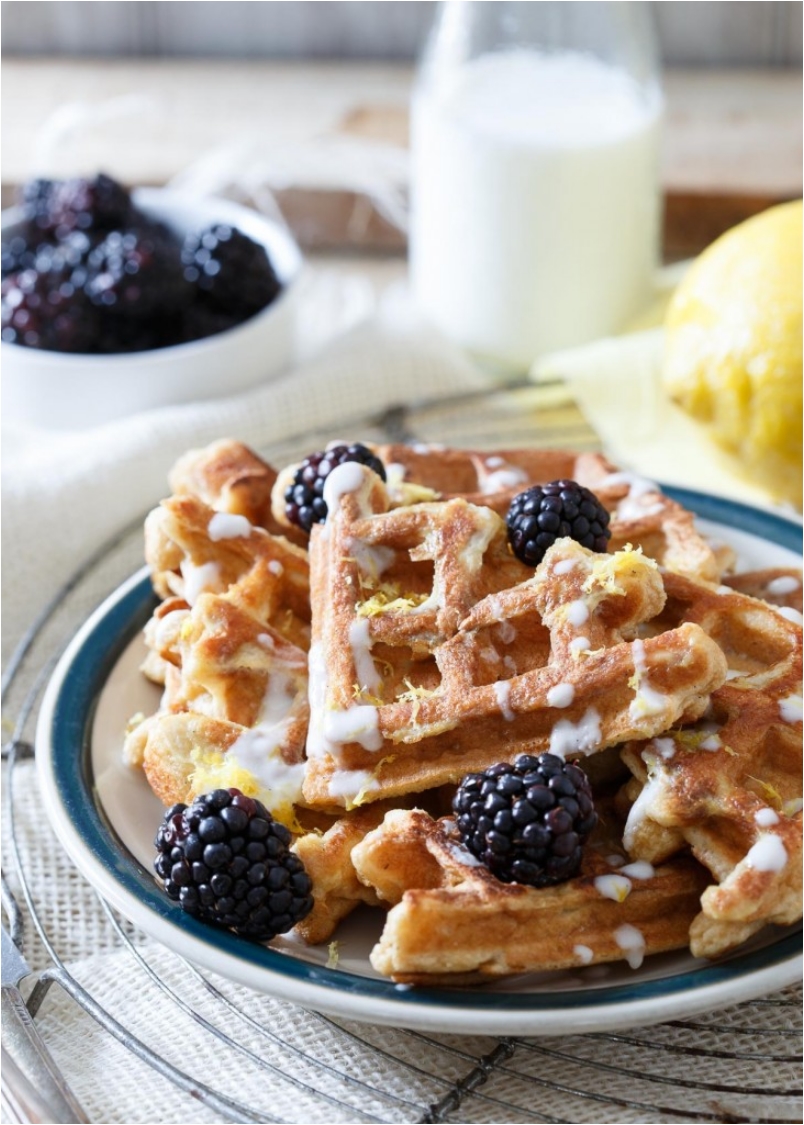 A bit of a classic waffle with some flavor enrichment, these waffles can also be served for breakfast. Fruit with French toast is all you can ask for a healthy breakfast.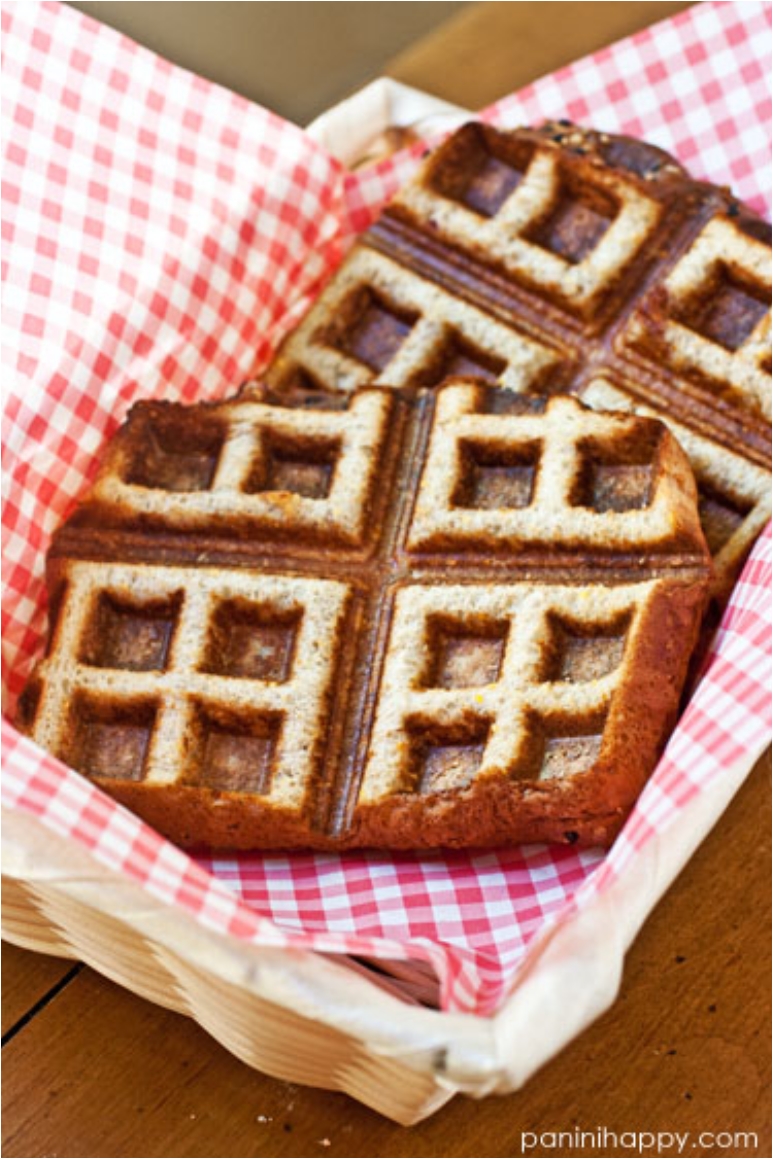 Instead of making toast, you can make a waffle sandwich. Basically, it's the same thing. The difference is a waffle sandwich is a bit softer than toast. With toast, you're getting crusty and crunchy bread, while waffles are softer.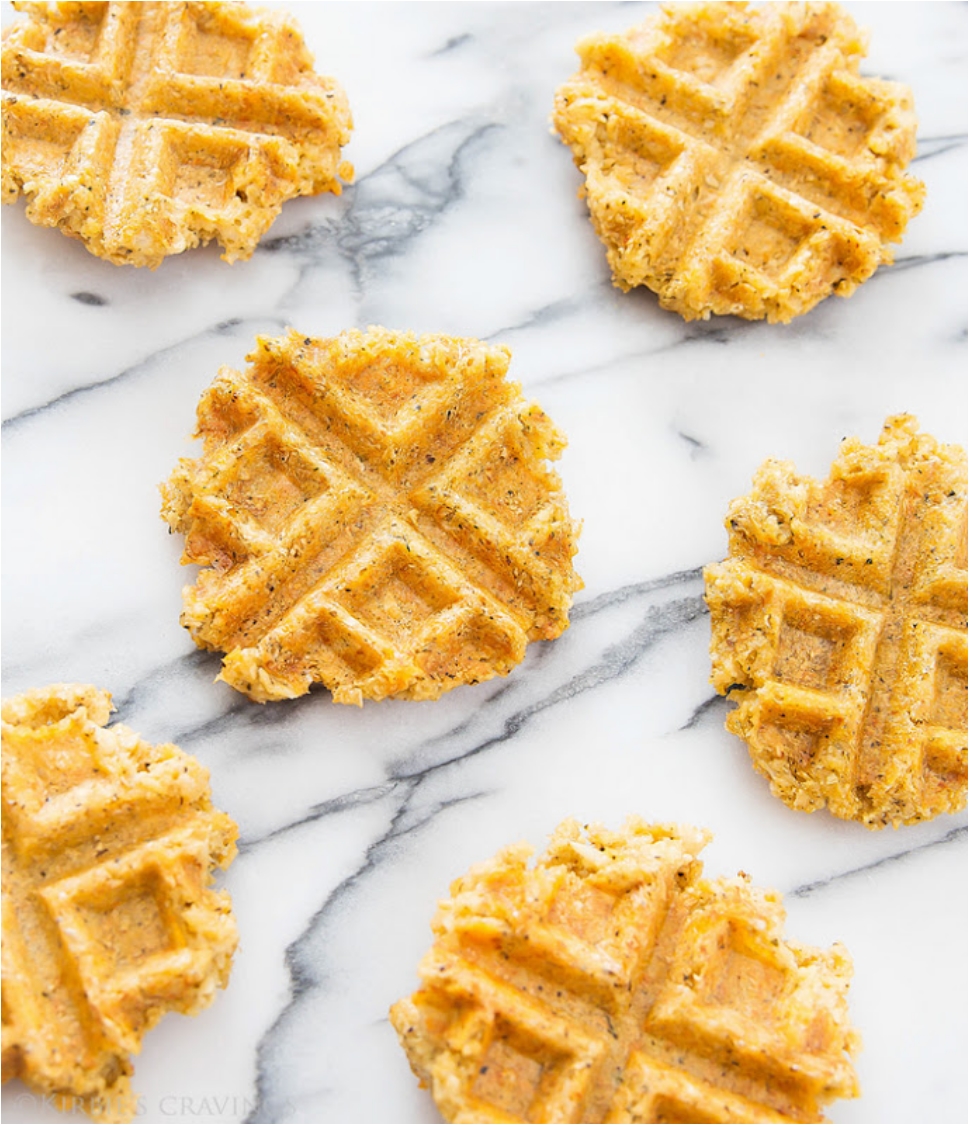 I told you previously that I'm a big fan of grilled cheese. And I recommended you eat it with some tomatoes. But another way to go is cauliflower with cheese, mixing these two ingredients together.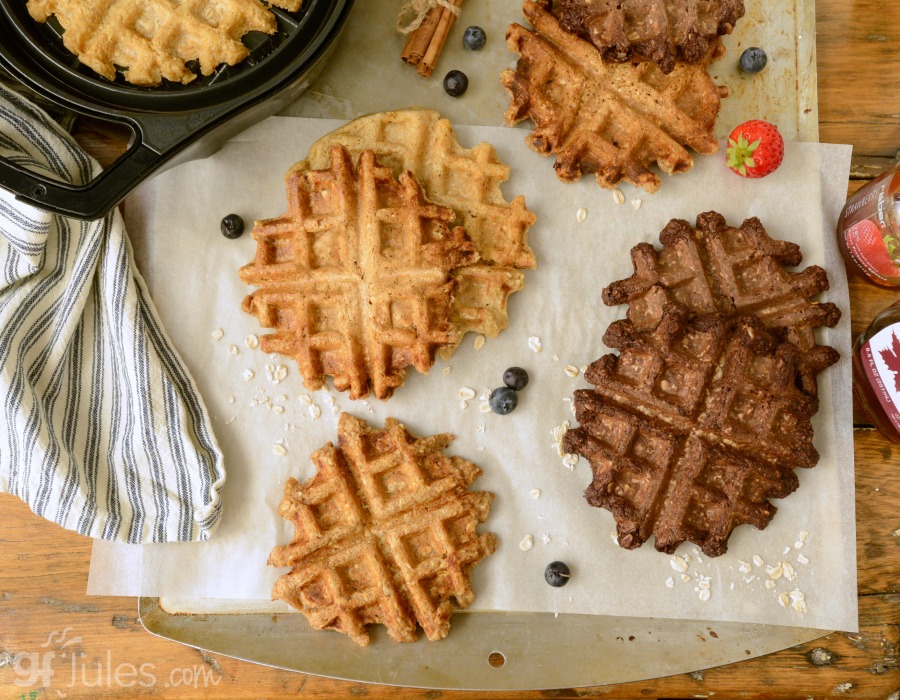 For those of you allergic to gluten, I would like to share a simple waffle recipe that can become your next best friend. At least when it comes to snacks and quick breakfasts. I know that people allergic to gluten are bored with oatmeal, which is why you need a constant dose of new recipes and new ways to consume it.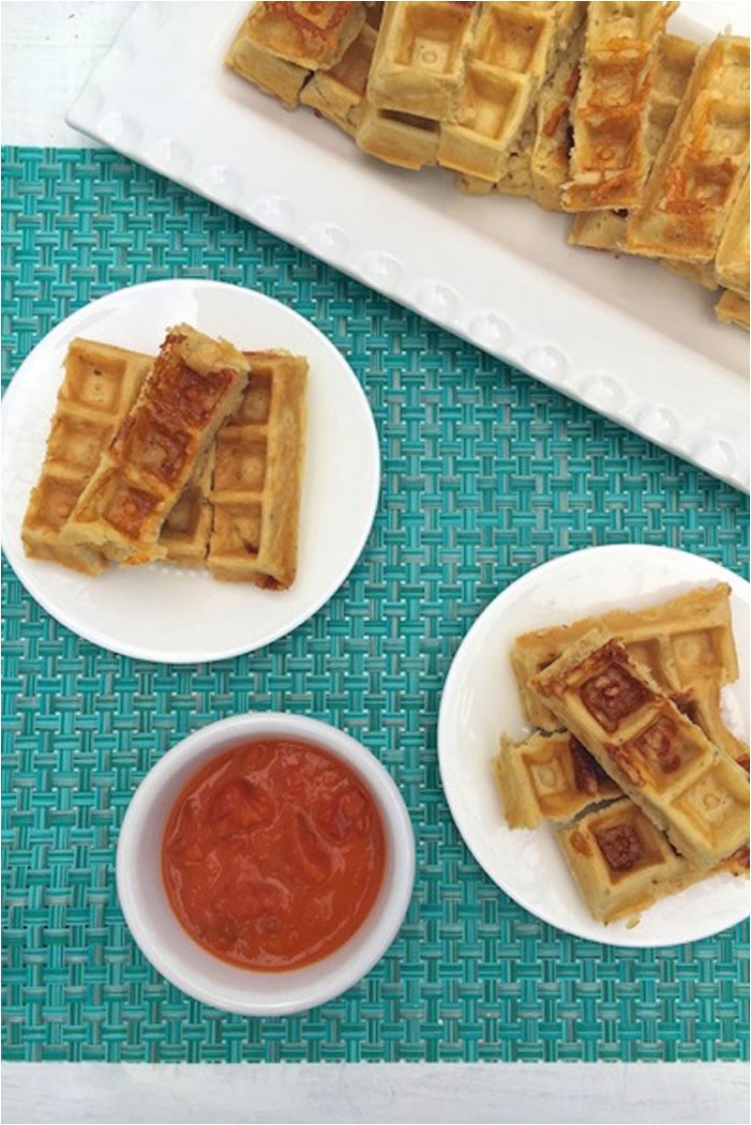 We had some pizza before, but this is actually a different type of pizza waffle. Think of it as a snack you can serve to your friends while you're watching the game and drinking some beer. These waffles will come in handy as a conversation starter.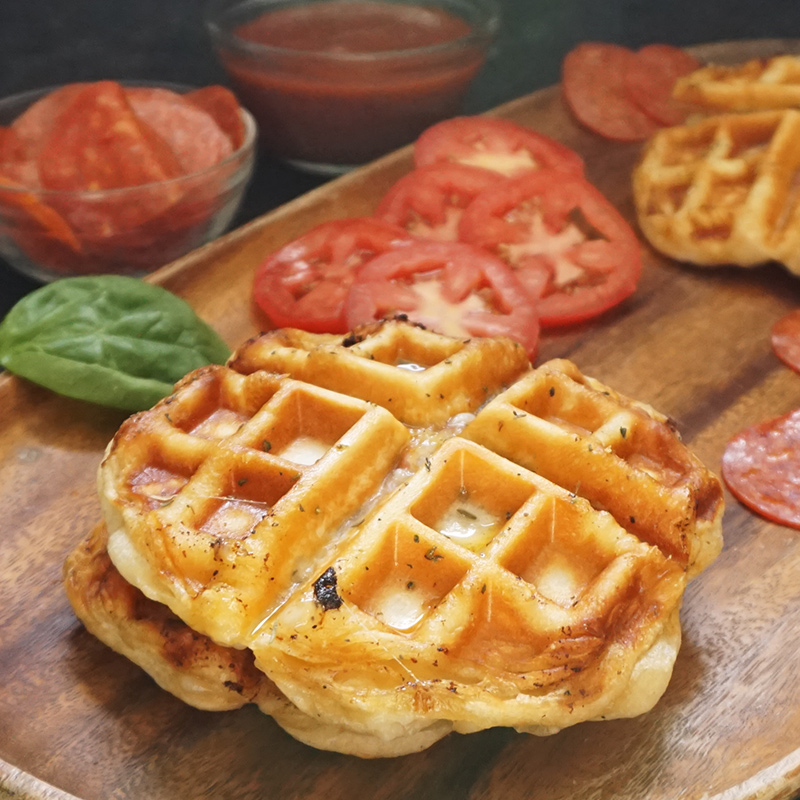 I would like to end with a pizza waffle. More precisely, the classic pepperoni pizza turned into a waffle!