Baked potatoes are one of the best appetizers you can find on the market. They can also serve as a light meal. It all comes down to what you need at the moment, and potatoes can serve both roles.
Double-baked potatoes are nothing more than baked potatoes baked once on their own, and then again with some extra ingredients. The trick to perfect, twice-baked potatoes is to know when to stop the first baking and add the extra ingredients. Luckily for you, I have some recipes that explain the process step by step. You can't go wrong, and in the end, I'm sure you'll get some pleasant dishes that will help you entertain guests or enjoy on your own.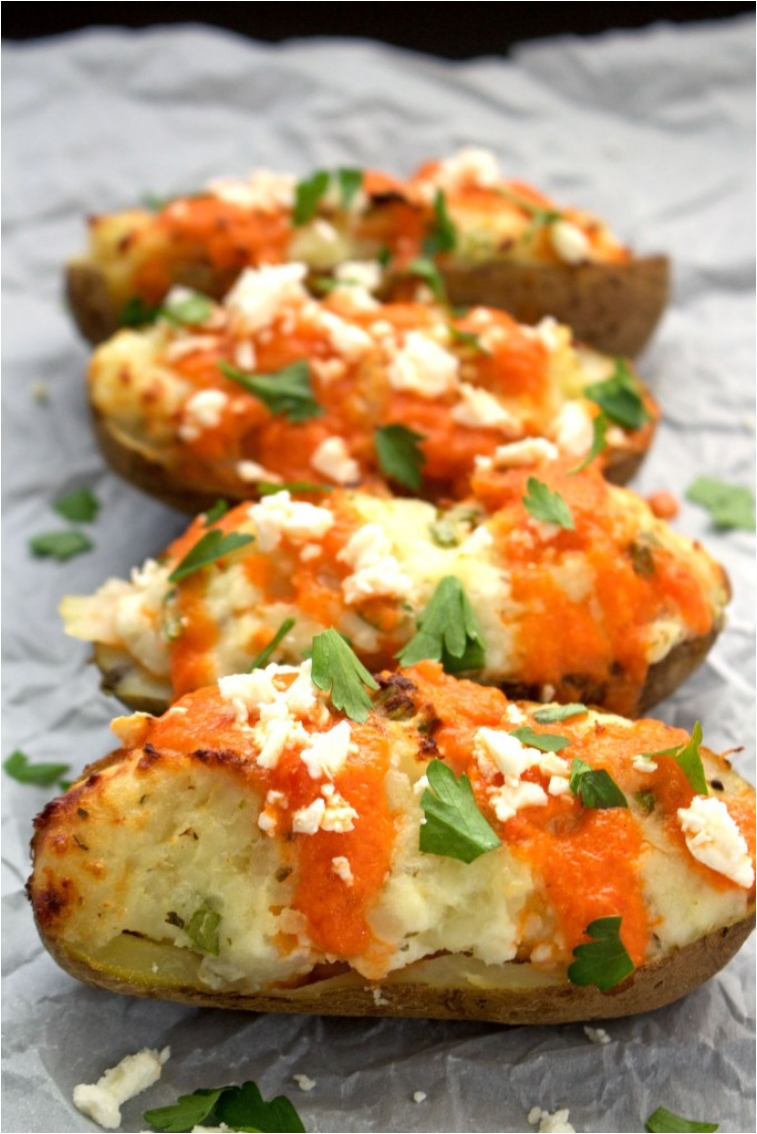 We'll start with a country where potatoes are one of the most common ingredients—Greece. But this recipe also has a bit of a Mediterranean touch. The end result is creamy, zesty potatoes.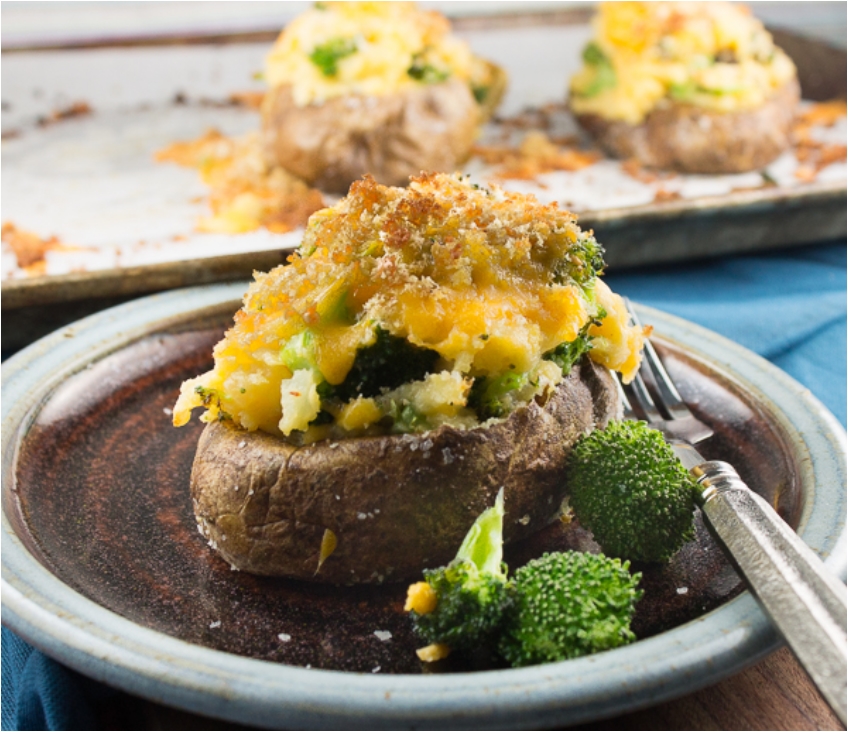 I said that you can make potatoes as a light meal, and this one would be perfect for breakfast, for example. But since few people have time to bake potatoes in the morning, I suggest eating it for dinner—a perfect way to finish the day with a healthy meal. You can also substitute cheddar cheese for Parmesan cheese.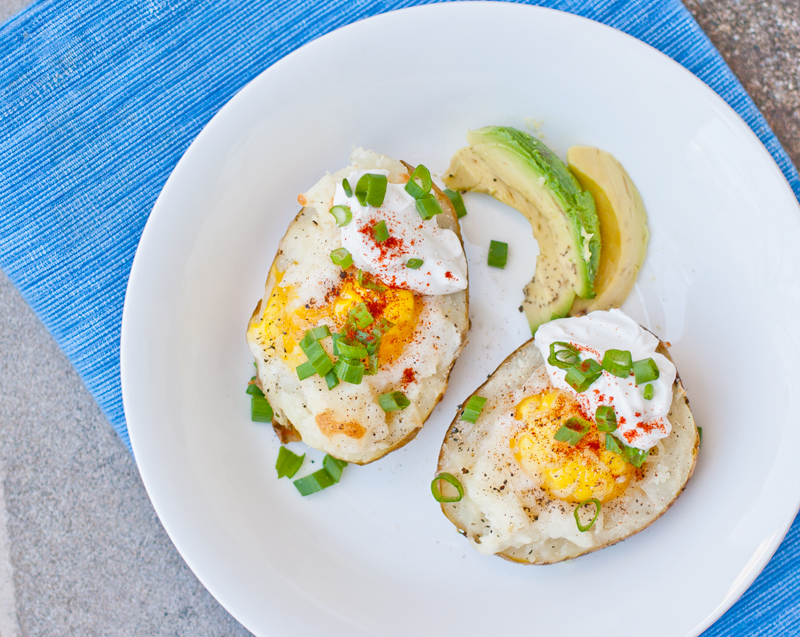 I mentioned that not many people have time to bake potatoes in the morning, but this recipe is quick. And when you think of breakfast, you always think of eggs, right? Well, of course there will be eggs. You can even have some tomatoes on the side for a perfect balance of flavors and nutrients. Truth be told, tomatoes enrich every meal, be it breakfast, dinner or lunch.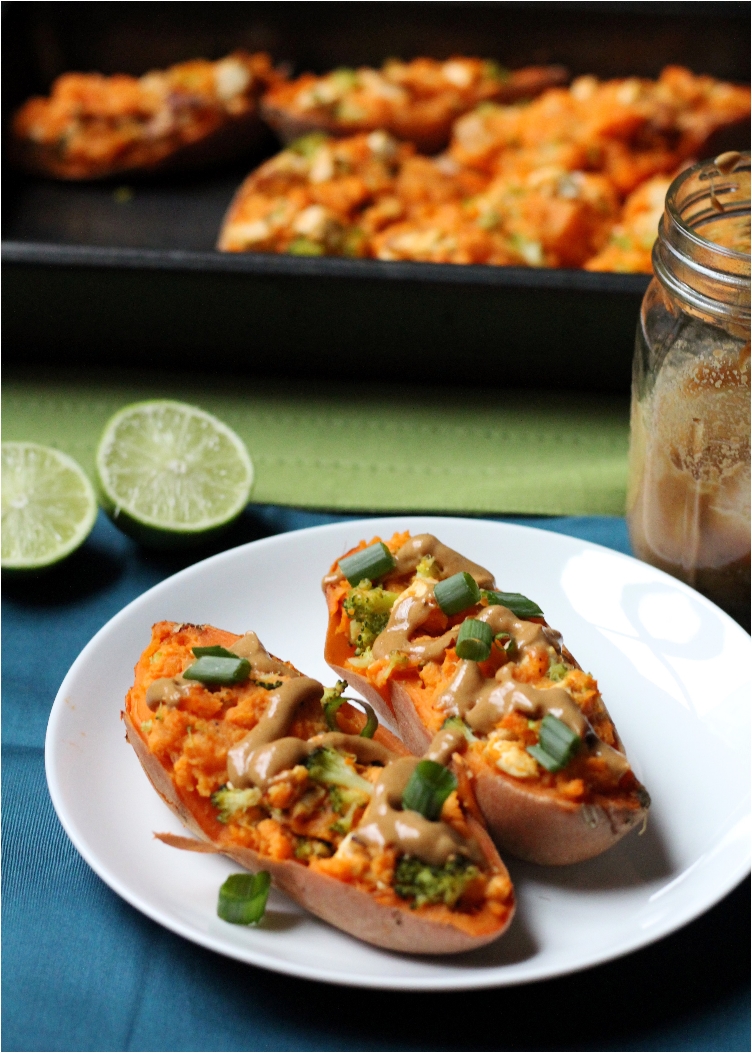 If you want a bit more crunchiness and sharpness, peanuts are a very nice option (the filling has much more than just peanuts, though). And I would recommend serving this to your loved ones—you can be sure they'll love you even more after.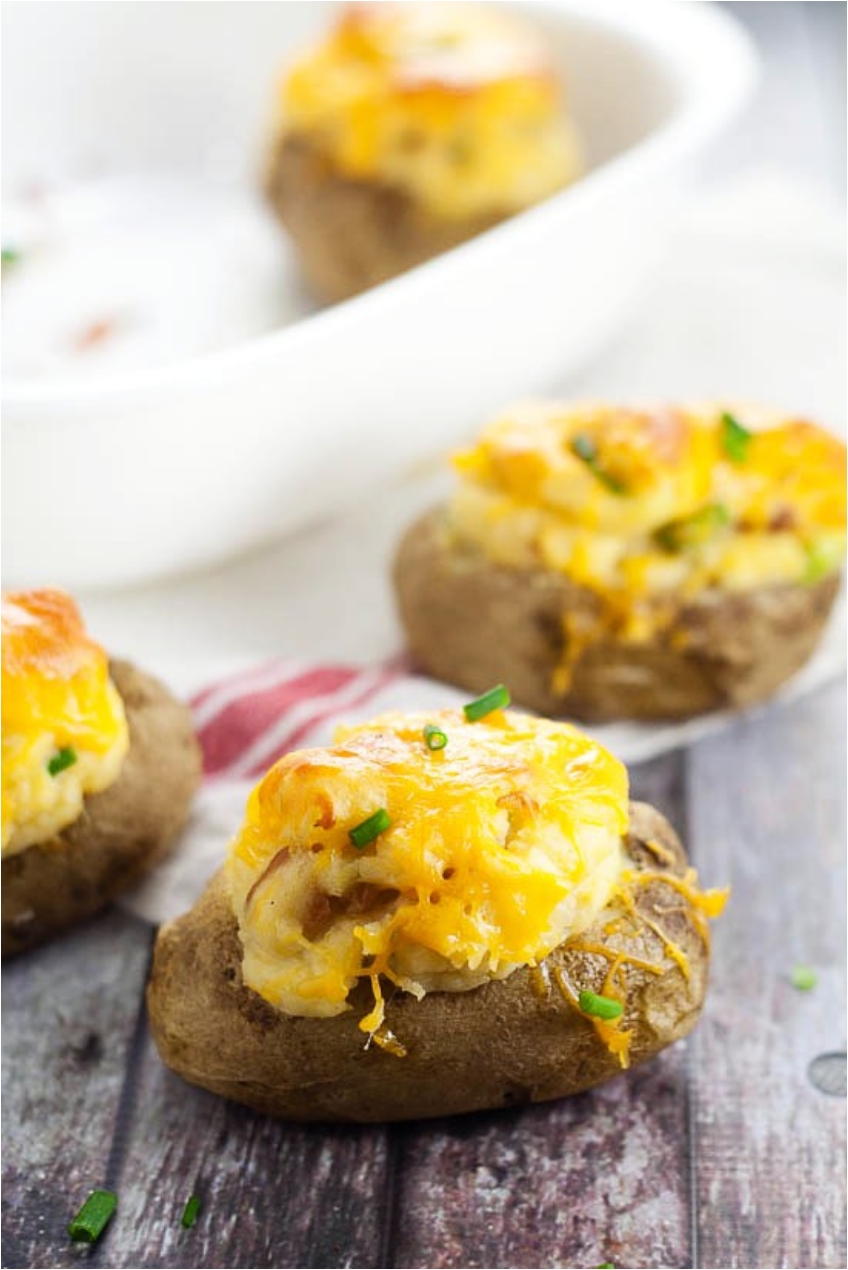 I'm sure you've heard of deviled eggs—basically eggs and some cream—one of the most common appetizers on the menu. Eggs are great, but potatoes are even better. And no, deviled potatoes do not contain eggs.
You'll notice that most of the recipes on this list result in creamy and moist potatoes (that's the goal, basically). What you have here are creamy potatoes with a touch of herbs.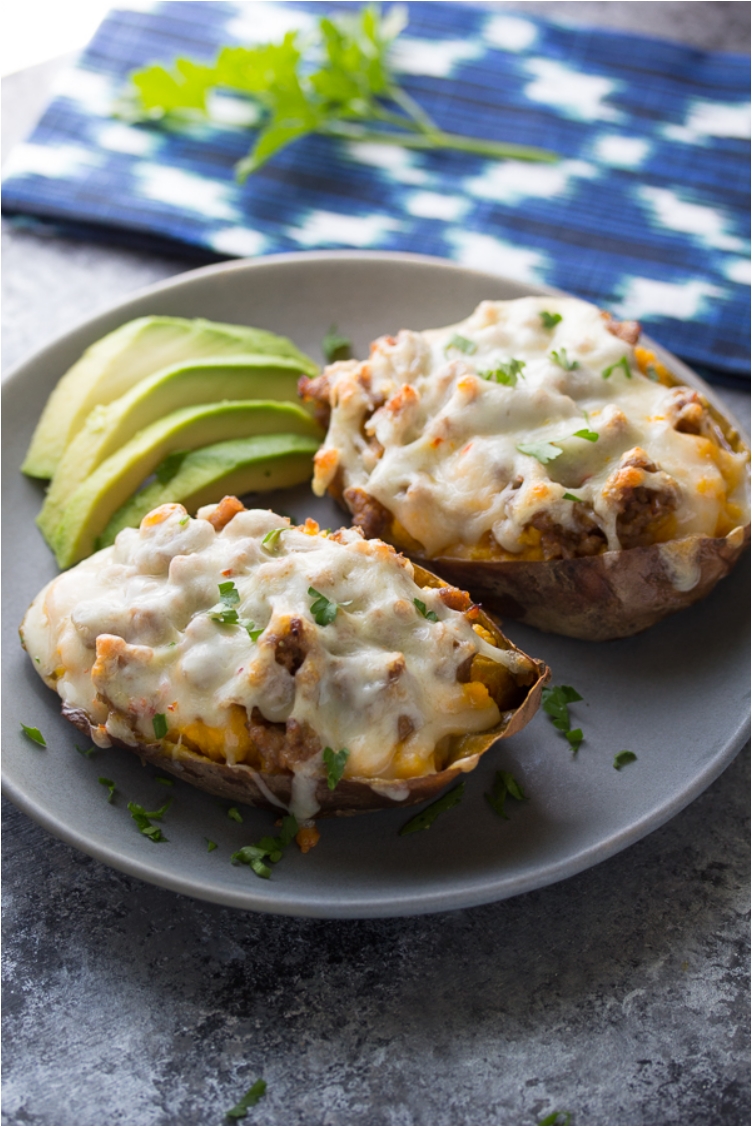 A slow cooker, or crockpot, is a fantastic kitchen device. Let's admit it: we live in an time where we have less and less time for cooking. A slow cooker eliminates the time problem, as you don't have to stay in the kitchen while the meal is cooking. You just put all the ingredients in, turn the cooker on, and enjoy other activities while the magic is happening. You can make this recipe with sweet potatoes or regular potatoes (I just prefer sweet here because it balances the pepper).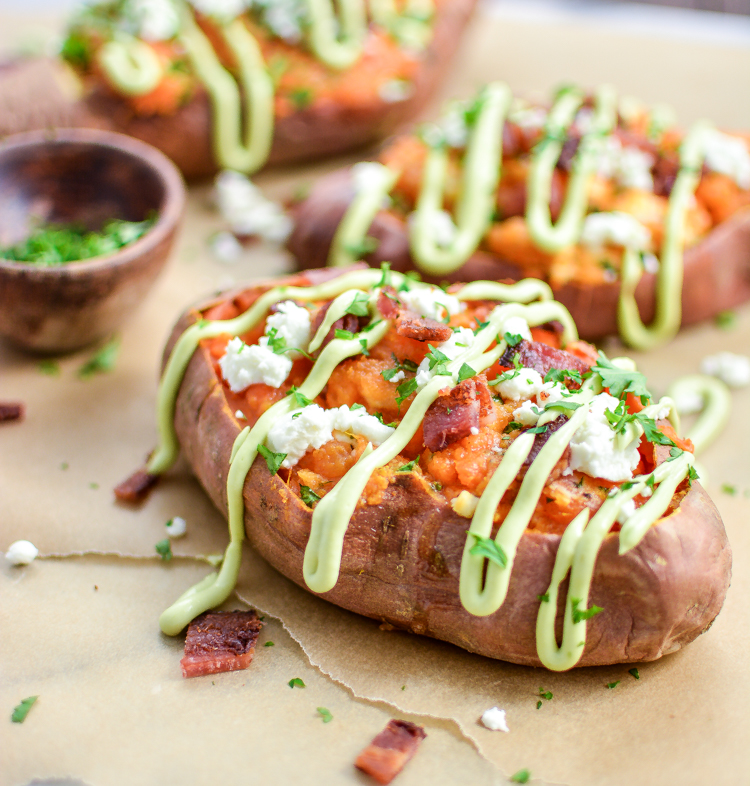 I want to give fans of bacon a great recipe. I know the main ingredient is potatoes, but you can still taste the bacon in it. And because sweet potatoes are so healthy and packed with nutrients, you can gloss over the fact that bacon is one of the unhealthiest foods out there.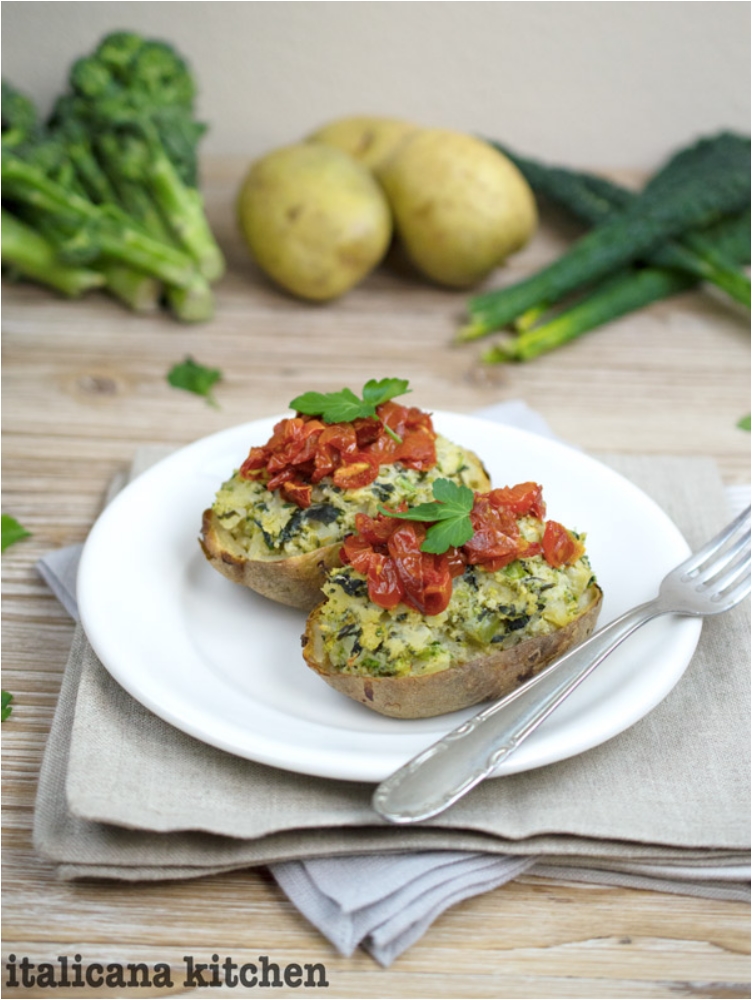 It's appropriate that after bacon, we go with kale and broccoli (as if there weren't enough healthy nutrients in potatoes alone). Kale and broccoli are simply two ingredients that can enrich any recipe and make it healthy. Plus, let's be honest, they taste great.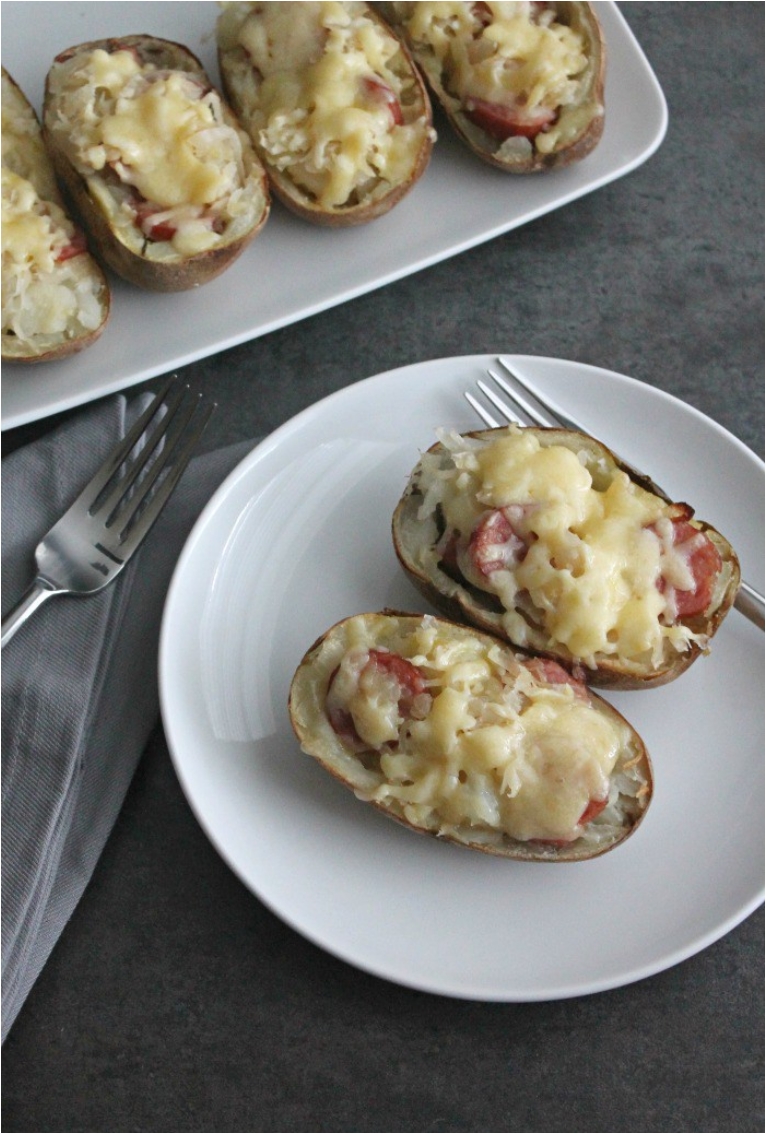 Sausage and potatoes make a great light meal. If you think about it, fries and sausages is a common dish for lunch. This is a great recipe when you want something relatively quick and tasty (you'll need approximately one hour to make it). By the way, kielbasa is a type of sausage that comes from Central Europe. It is quite tasty, and you'll be surprised to know it packs 7g of protein.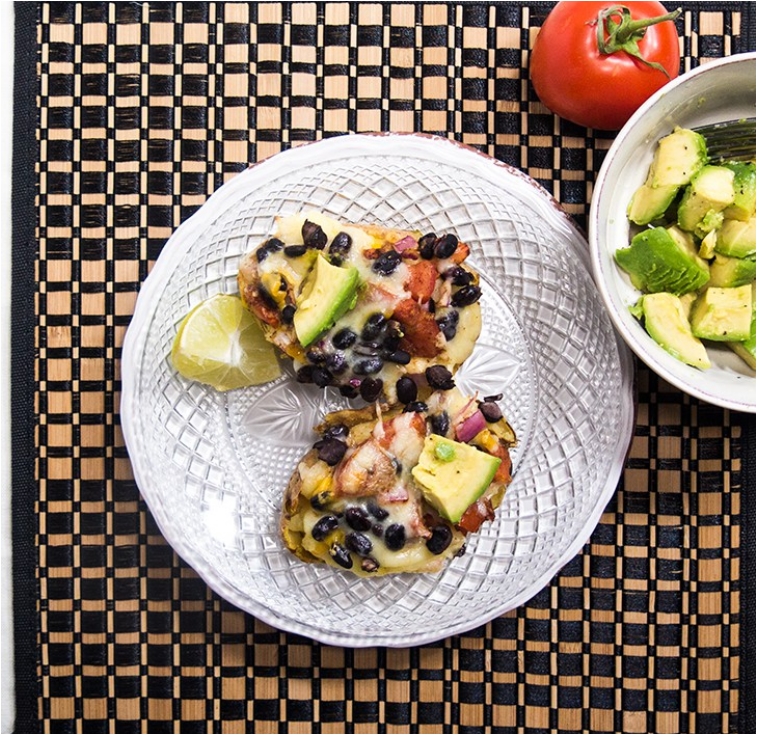 Whenever you bring Mexican food to the menu, you know there will be some beans, too. And that's a good thing, as beans are healthy and packed with nutrients.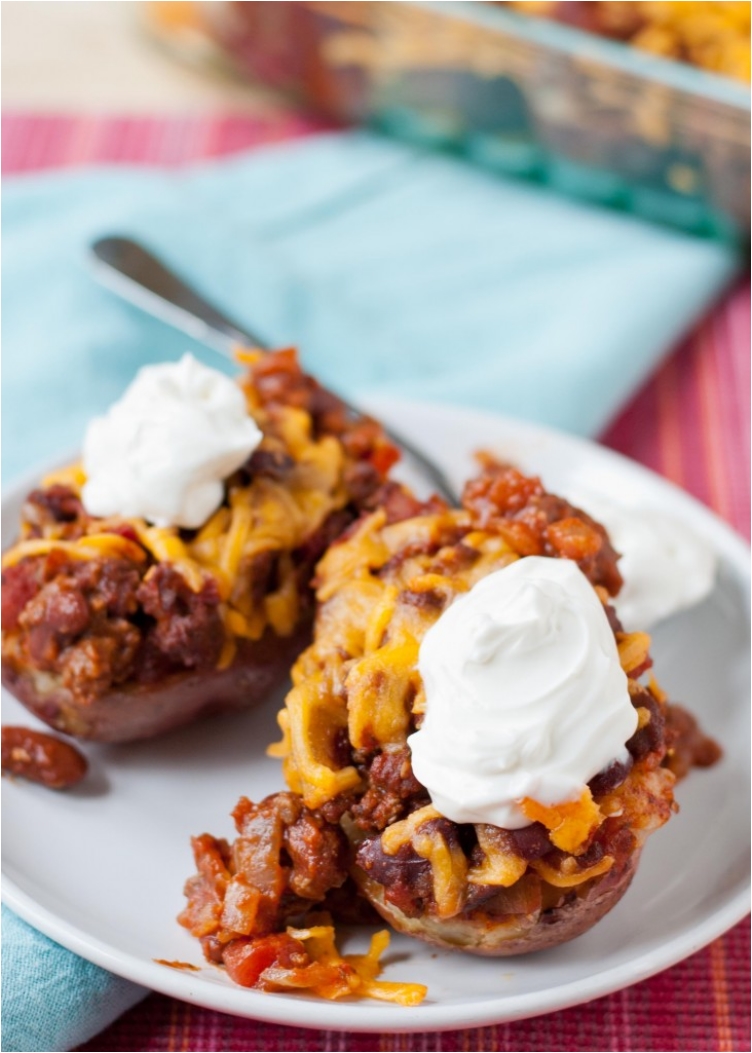 Potatoes, both regular and sweet, carry a certain sweet flavor and aroma. But there are those who love spicy, hot food, which is why we have chili. And what do you know—chili works great with potatoes!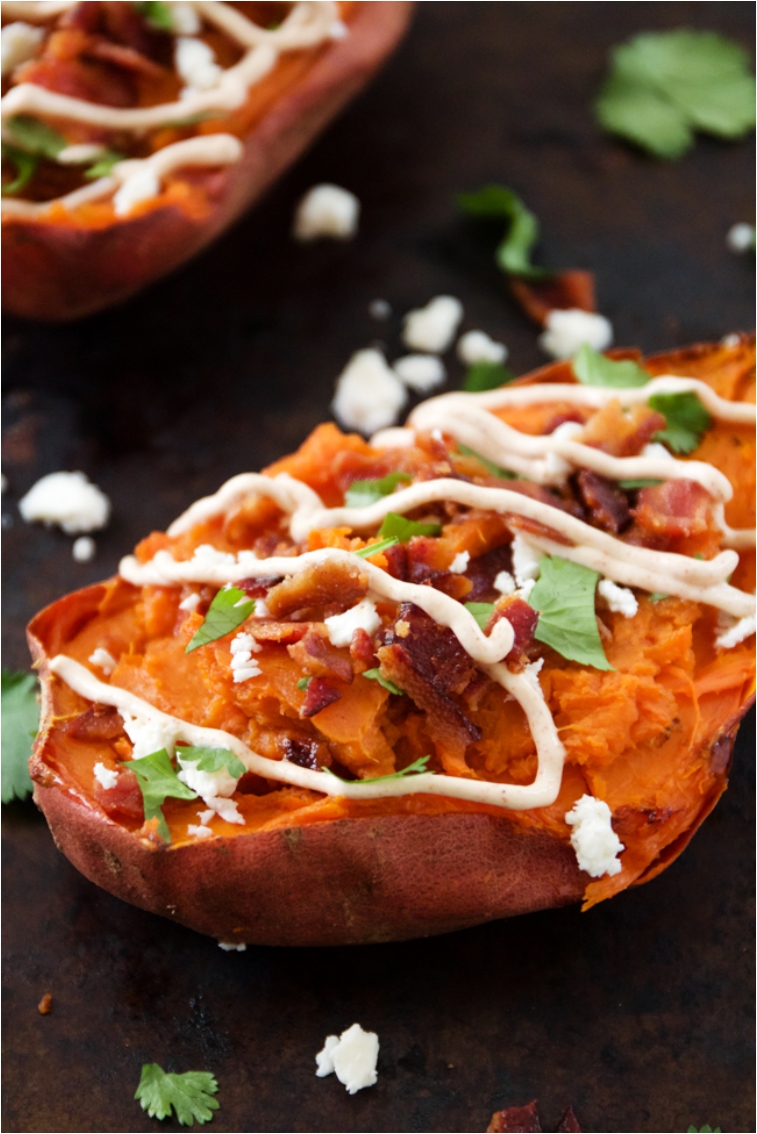 No, this is not a dish from the fast food restaurant chain Chipotle. Chipotle is also a Mexican jalapeno, making this baked potato recipe a very hot one.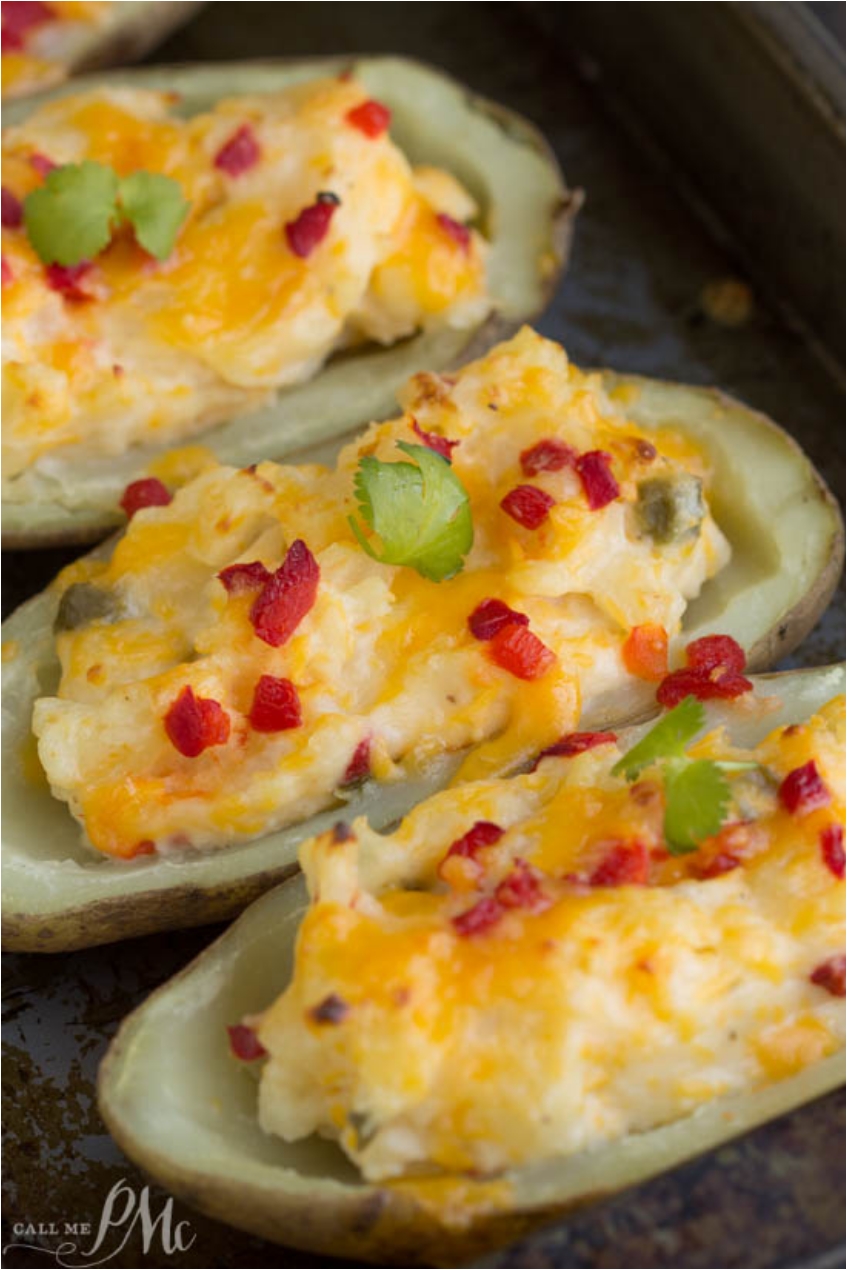 You just cannot go wrong with cheese and potatoes. Add in any other ingredient you can think (e.g., veggies), and you have a perfect appetizer.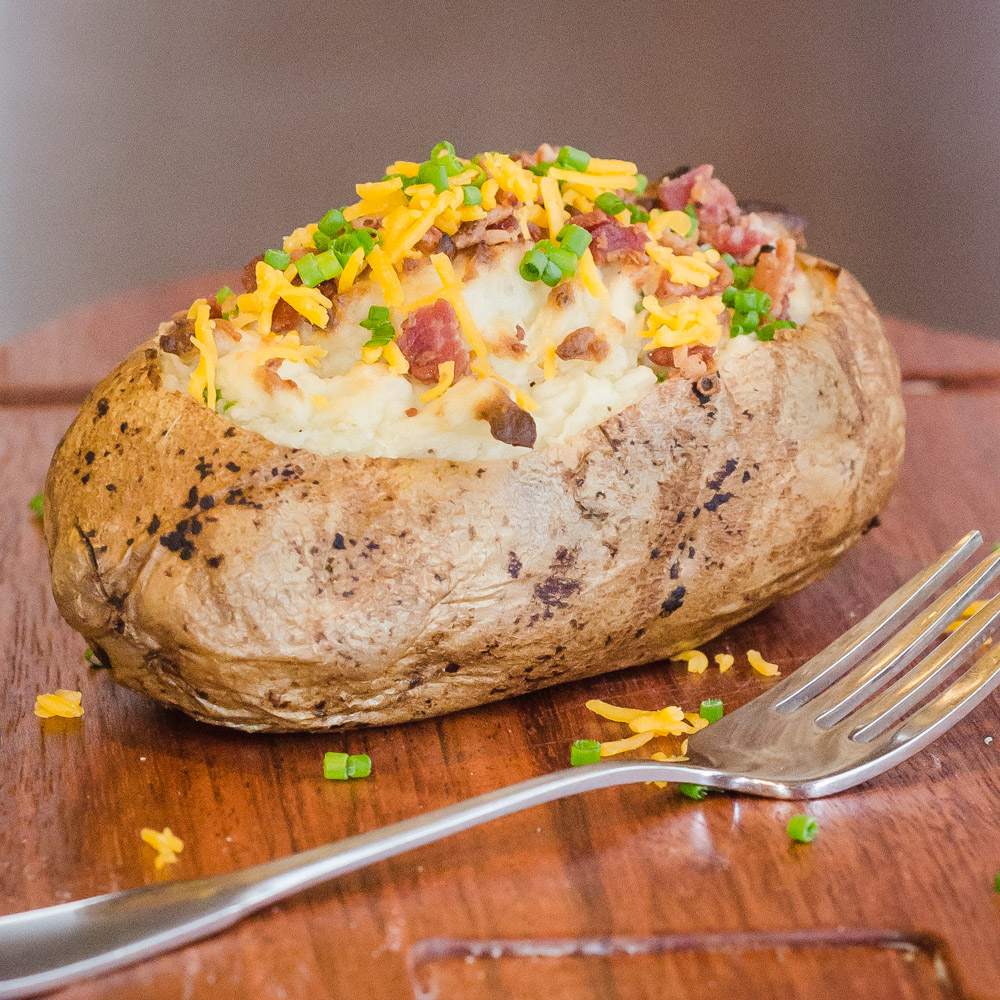 This is something you might find in many restaurants. Cheddar, bacon and potato is a recipe for success, no matter how you put it. The trick is in the bacon, as you want to make sure you add just the right dose for smokiness. But even if you are a fan of bacon, don't add too much.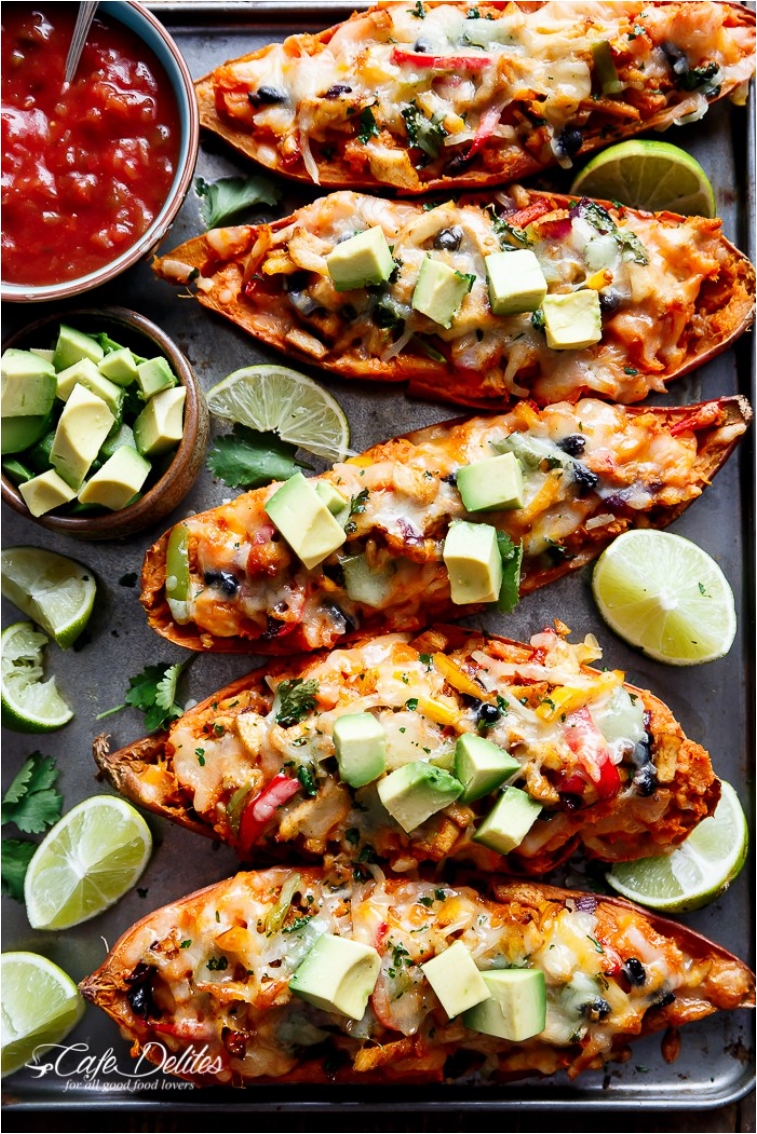 Think of comfort food that's extremely tasty. And then think of any ingredients you would love to add to chicken and potatoes. That's how versatile this dish is. You can switch ingredients every time you make it, as long as you stick to the basics: chicken, potatoes, and peppers. Everything else is up to you.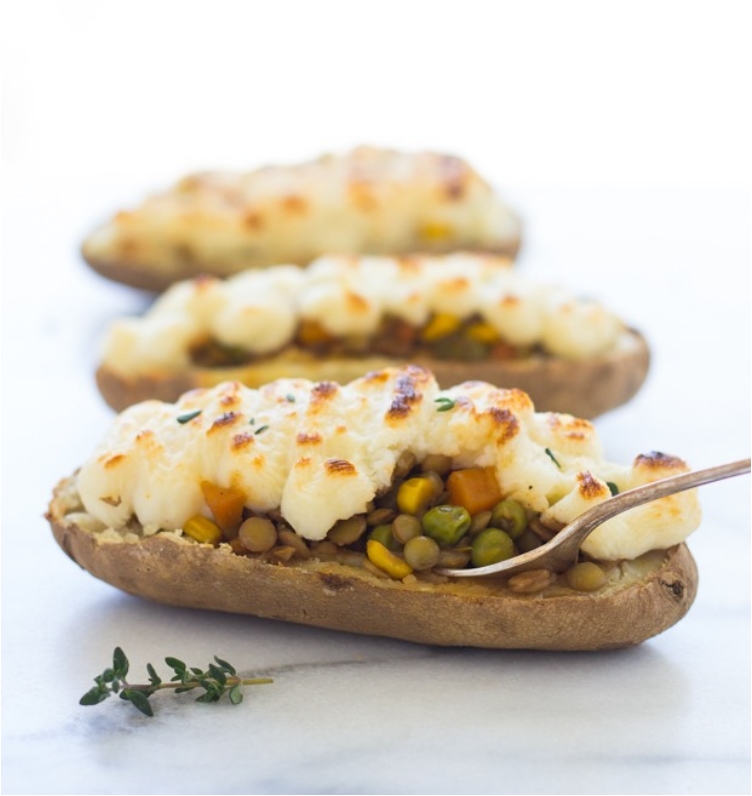 Shepherd's pie, a traditional British recipe, is the perfect way to get kids to eat vegetables. Although this is not a traditional Shepherd's pie recipe, it comes extremely close. The main difference is that with this recipe, you're making a light meal or appetizer, while the original dish is a complete meal.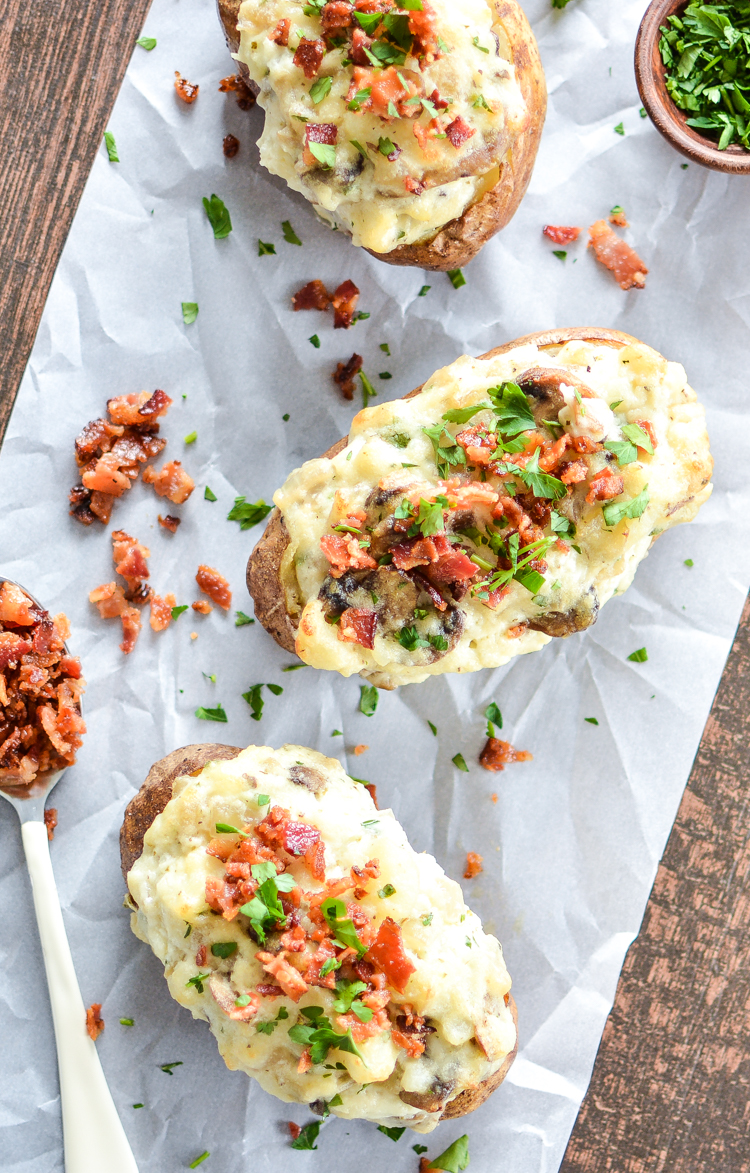 Rich, creamy, and with so many different flavors, this recipe is a delight in every sense of the word. You get protein, fiber, vitamins, minerals and much more. And, of course, there's some bacon. Just look at all those colors!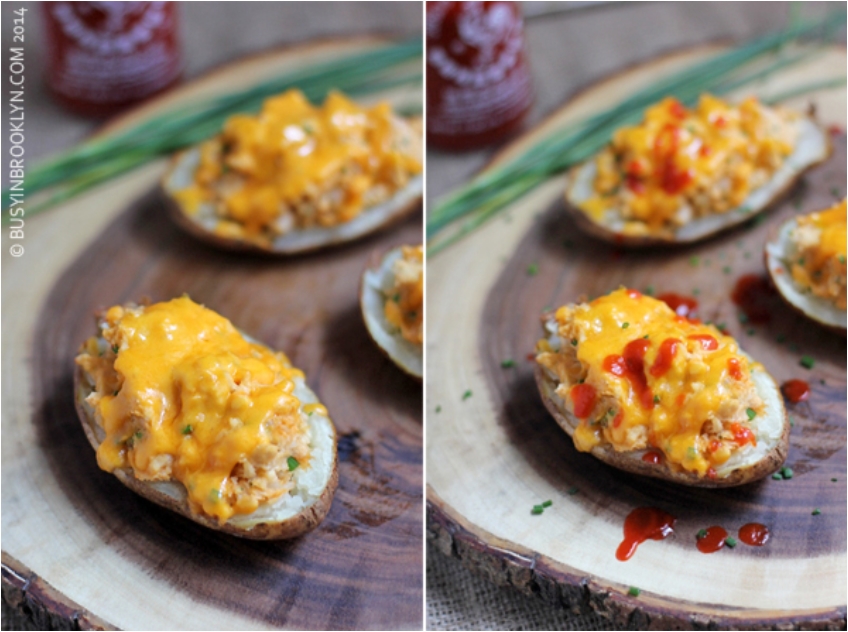 Fish and chips, or fish and potatoes, is another traditional dish. But who's to say that you have to have a whole fish and some fries? You can combine fish and potatoes in so many different ways. And when it comes to light, easy and fast meals, nothing beats tuna.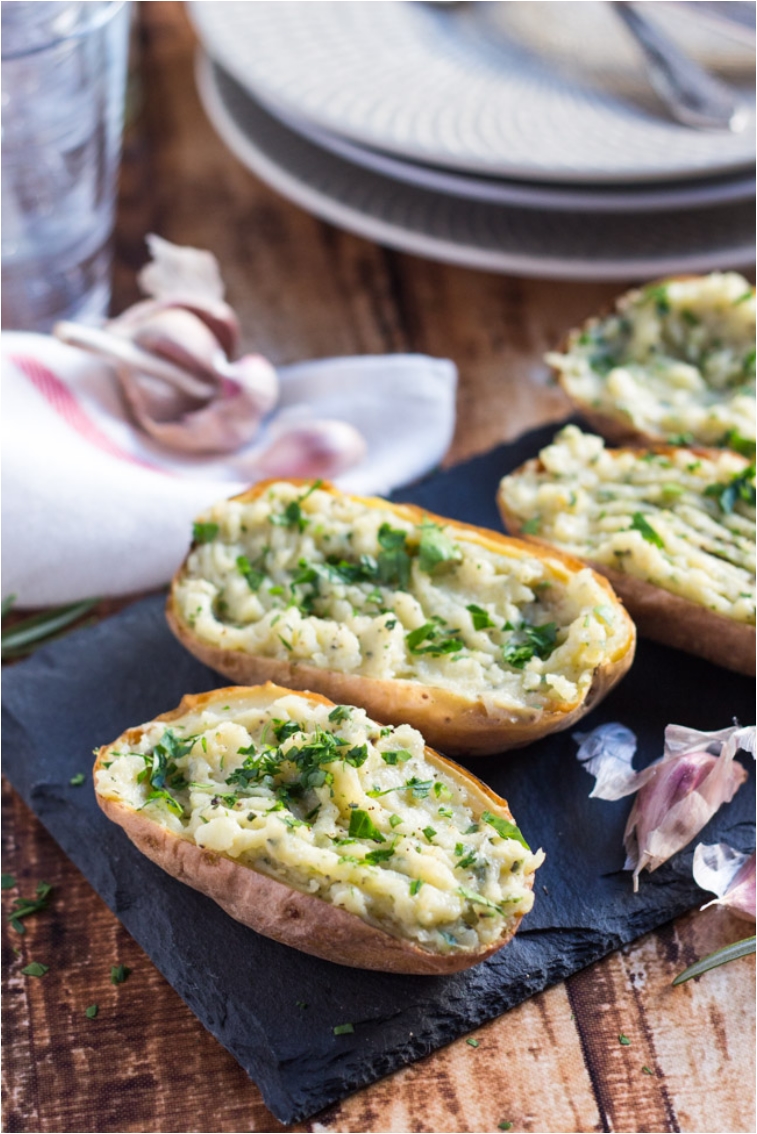 I must warn you: this is not a meal everyone can eat. I know people who cannot stand garlic, not because of the odor, but because their stomach can't digest it. But if you like garlic, you'll have a hard time finding a better appetizer or light meal than this recipe.
Garlic, onions, mushrooms, kale, Brussels sprouts, and Parmesan. Now tell me, who can resist those tempting flavors? And the best part is, if you have leftovers, you can store them in the fridge and reheat them the next day.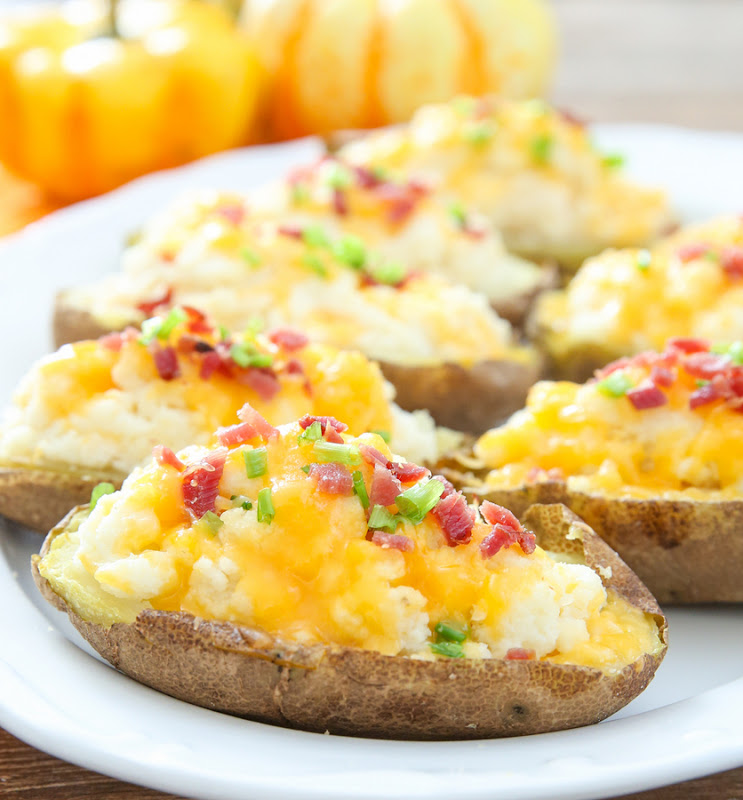 Cauliflower doesn't get nearly as much love as it deserves. When people talk about healthy, cruciferous vegetables, cauliflower is rarely mentioned. And it's a shame, as the veggie is right up there with broccoli. But because it doesn't come in a fancy green color, cauliflower is often underrated. Well, no more.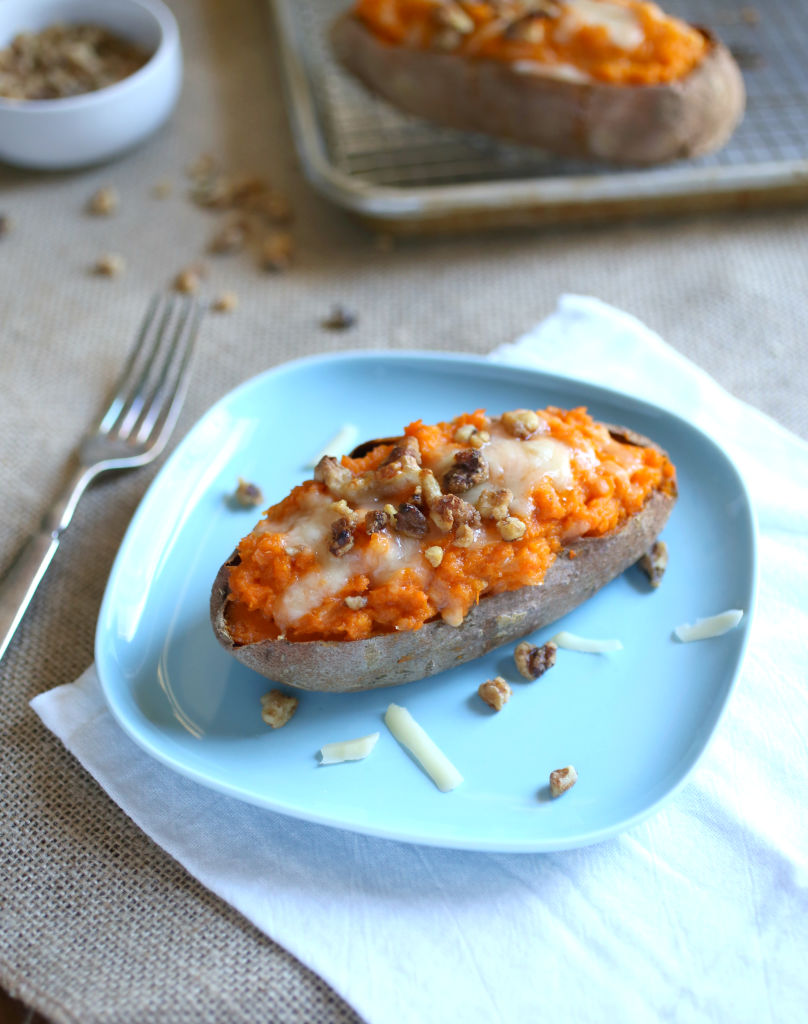 Sweet potatoes are sweet enough on their own. However, there will always be people who want that extra kick of sweetness. And if you thought maple syrup could only be put on pancakes, you're wrong. The Canadian delight can be used for some potato recipes as well.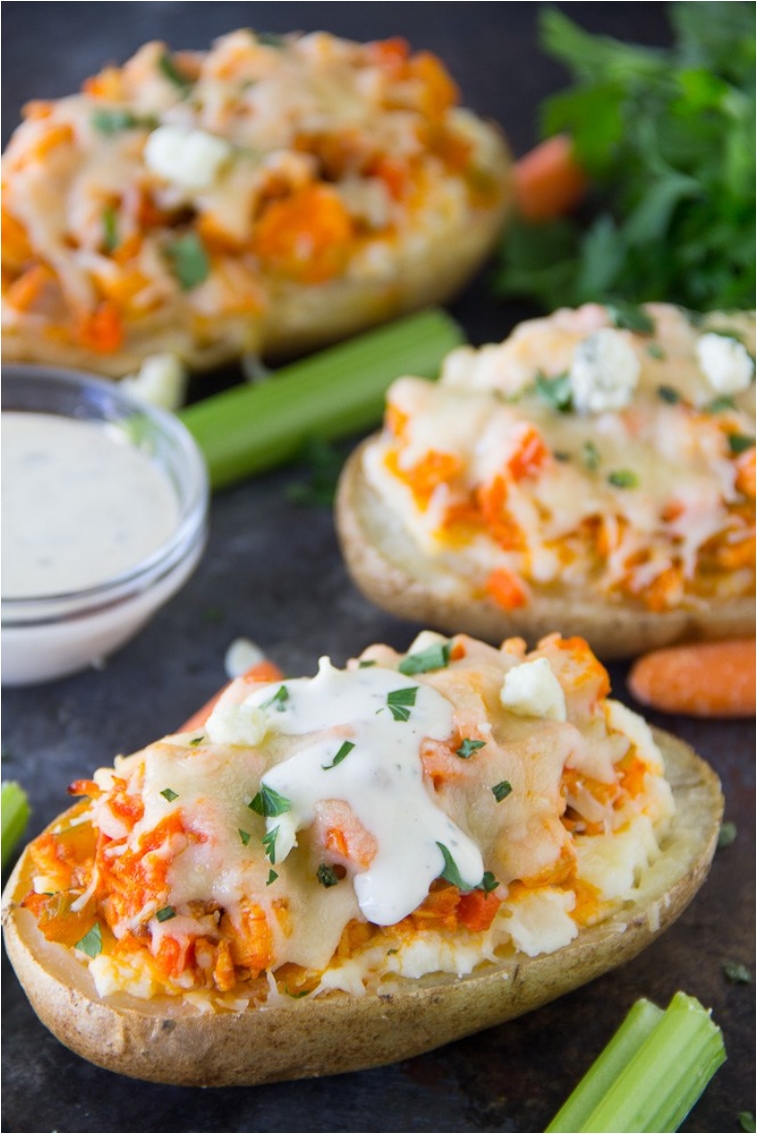 There are always people who want barbecue, no matter what type of recipes you're listing. So I decided to find potato fans a barbecue recipe, and this Buffalo chicken is just that. I hope you enjoy it and appreciate my effort.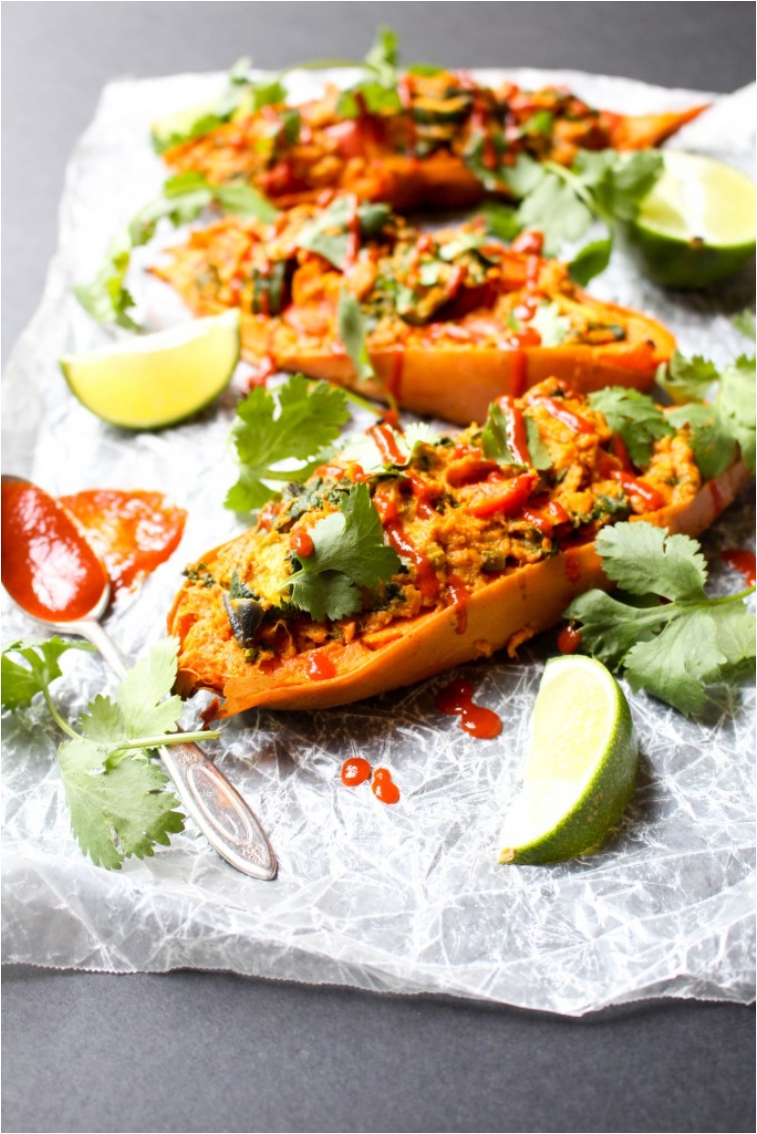 A comforting entree that's full of flavor but won't weigh you down. That's the perfect description of this curry powder-enriched recipe. You have potatoes and lots of veggies, and the curry is there just to add a certain kick to the recipe.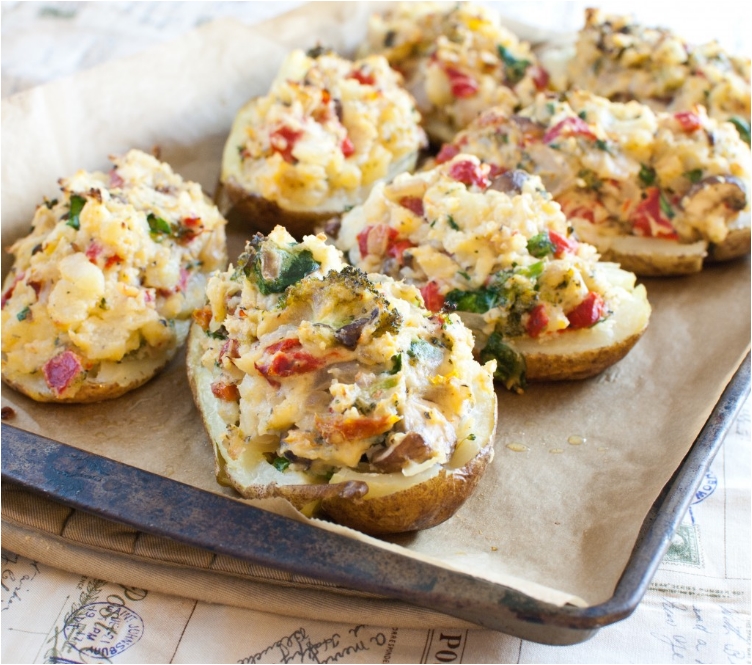 Potatoes are essentially a vegetarian meal, so it's only right that we finish off the list with some veggie love. You have mushrooms for some protein, and then you have as many veggies as you like. You can play around with it and try different veggies, or you can stick with the original recipe. It's up to you.