A snickerdoodle is one of the easiest cookies you can make. In its purest form, a snickerdoodle is a cookie made with butter or oil, flour and sugar, and then rolled in cinnamon sugar. Some people add baking soda to leaven the dough, and some use eggs as an ingredient as well. But those are the basics.
What I want to share with you now are recipes that go beyond the basics, turning one of the simplest desserts into a delightful cookie. You'll find traditional recipes as well as healthy recipes. With so many varieties, it's up to you to choose those you prefer, but one thing is certain: you can't not love the cinnamon flavor.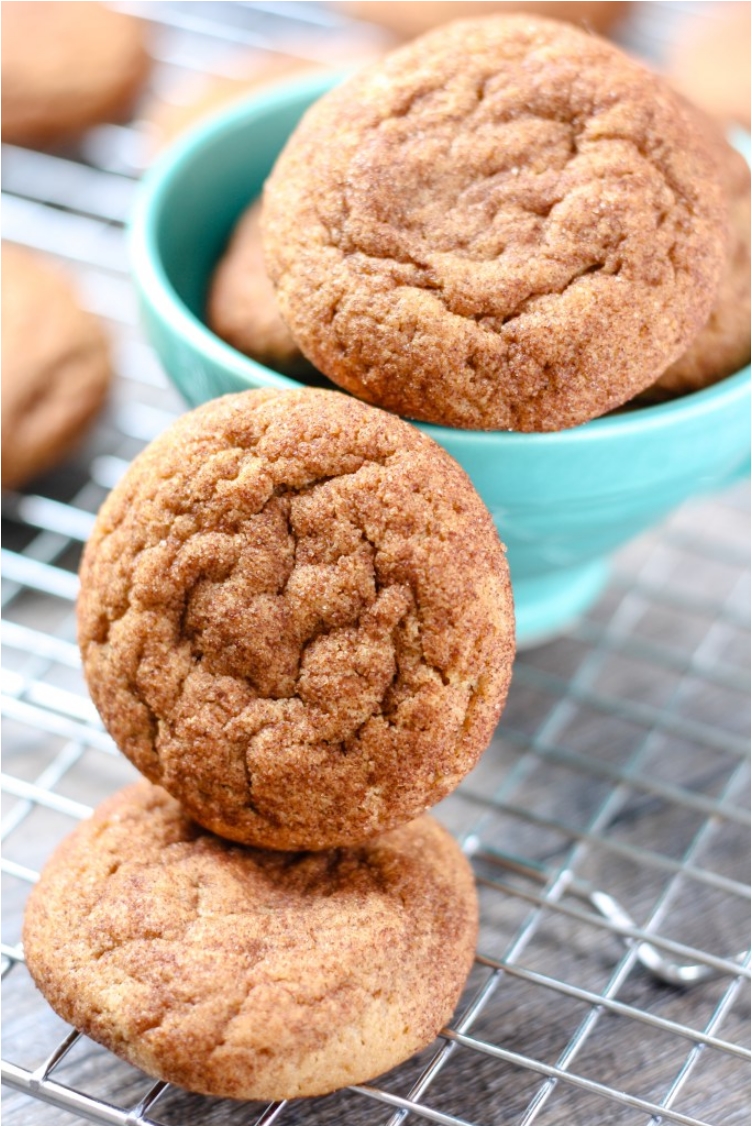 As I mentioned, I want to give you some healthier takes on the classic cookie. The main difference here is that you use whole wheat flour instead of the regular flour. And what do you know—a simple change makes all the difference!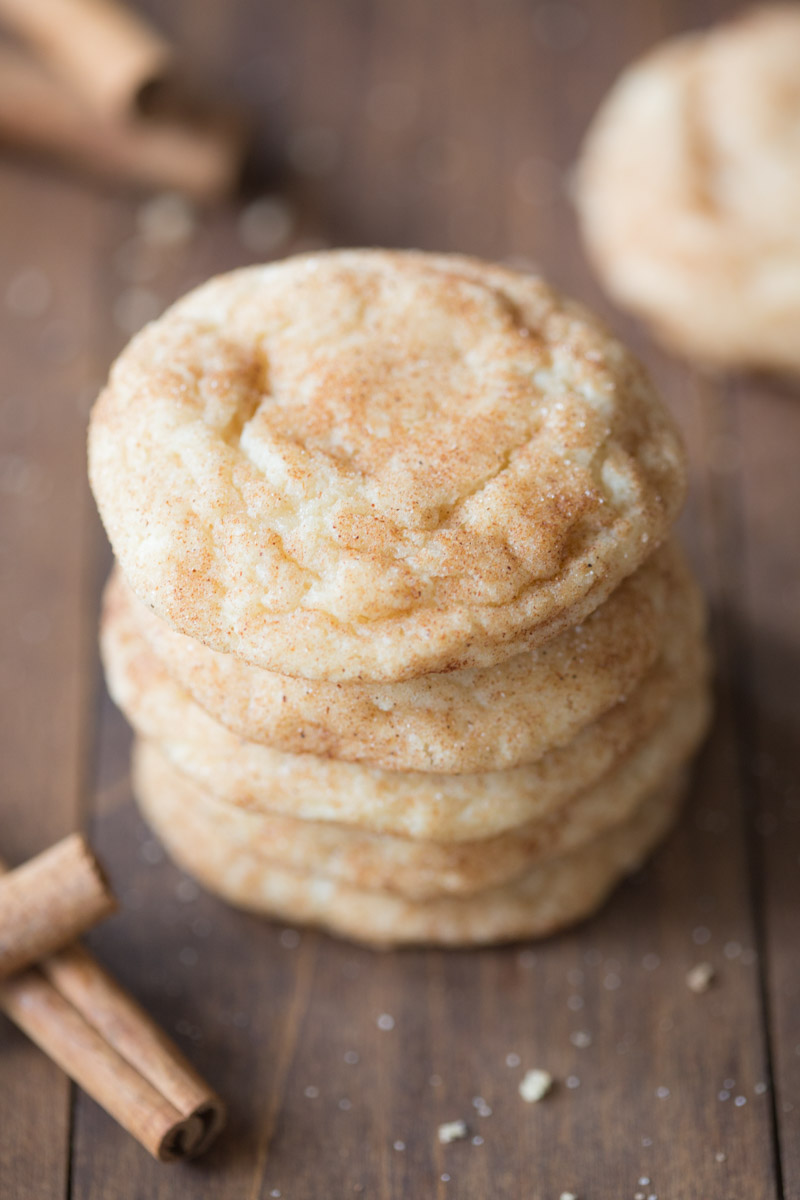 This recipe calls for some eggs, cream of tartar and baking soda in the mix, and the result is soft and creamy snickerdoodles. One of the main reasons why everyone prefers homemade cookies is because store-bought can be flat and crunchy. These are definitely not.
3. Dairy-free Snickerdoodle Macarons with Swiss Chocolate Buttercream Filling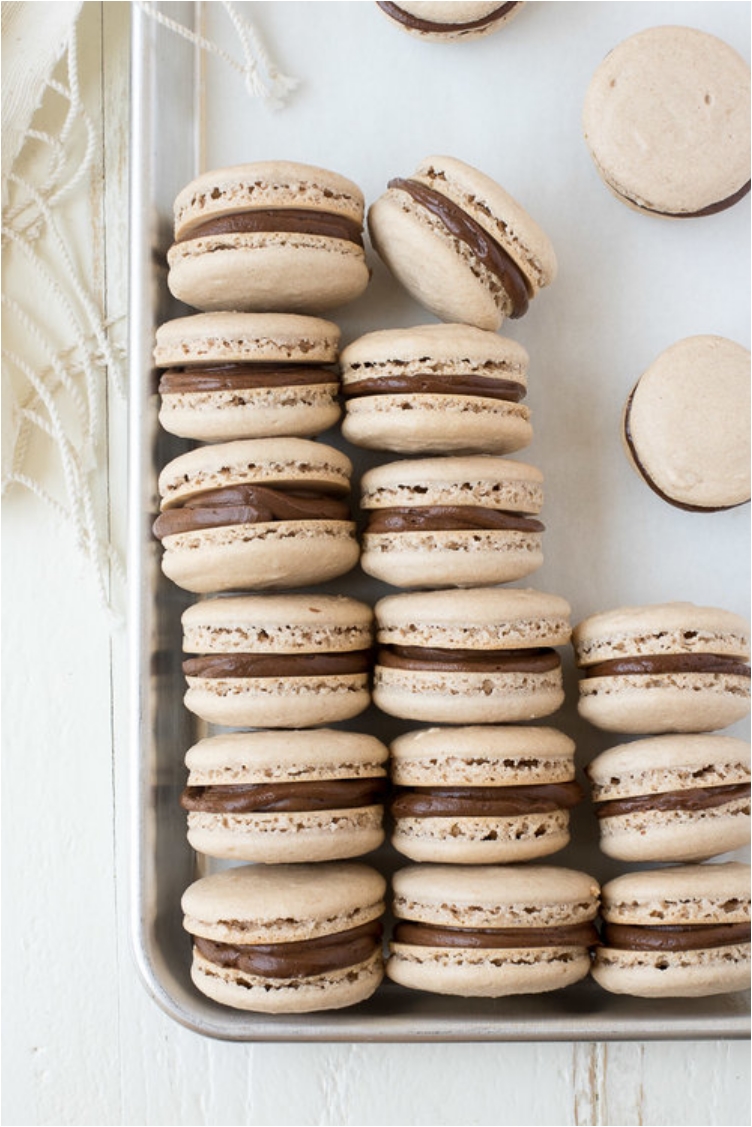 At first glance, macarons seem like one of the easiest desserts out there. But there are so many things that can go wrong, resulting in awful cookies. Luckily, there are people who have become experts in making macarons, and I would like to introduce one of them to you. This girl is great at making macarons, and she's happy to tell you how!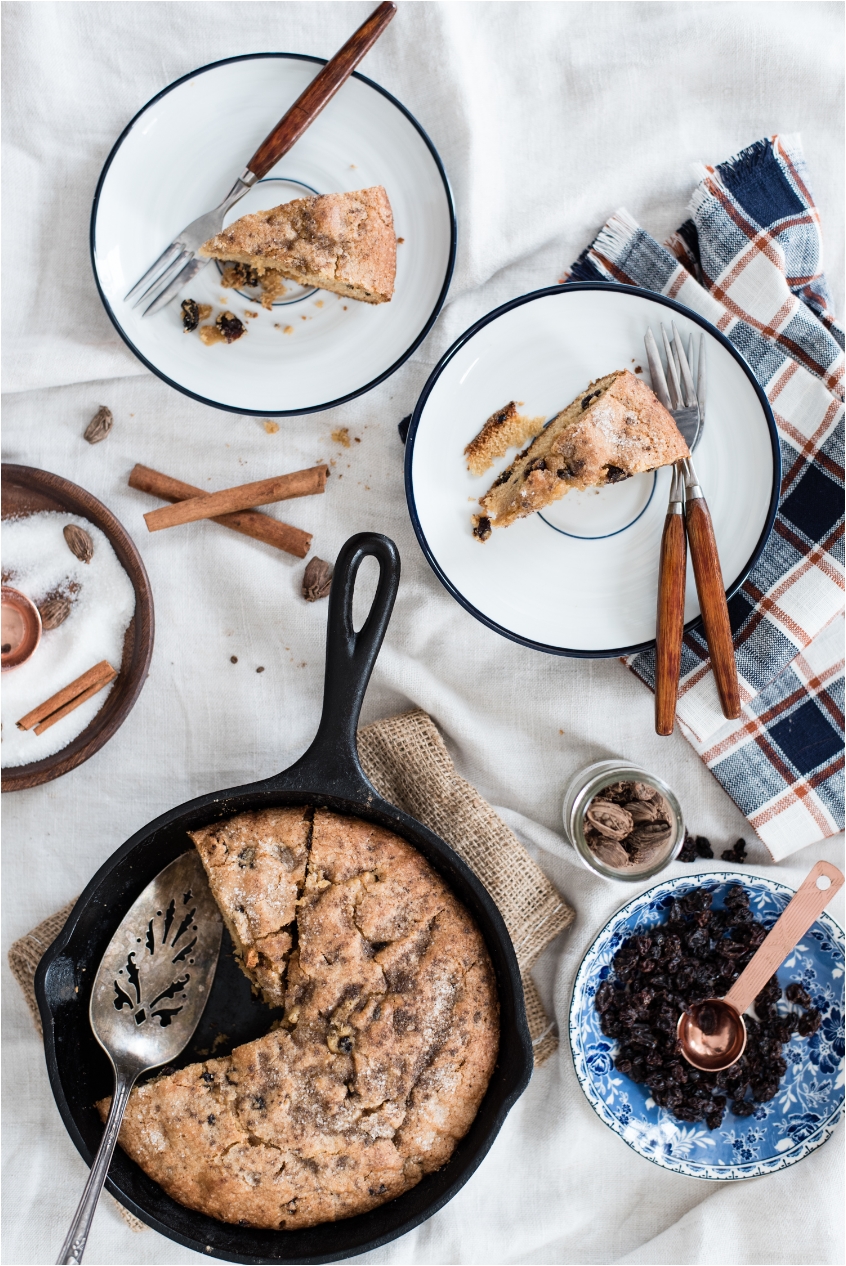 The best part about snickerdoodles is that they are versatile enough to soak up all the different flavors you add to them. One particular flavor that goes very well is cardamom. This spice, native to India and Pakistan, gives the cookie a sharp and edgy touch to complement the sweet taste.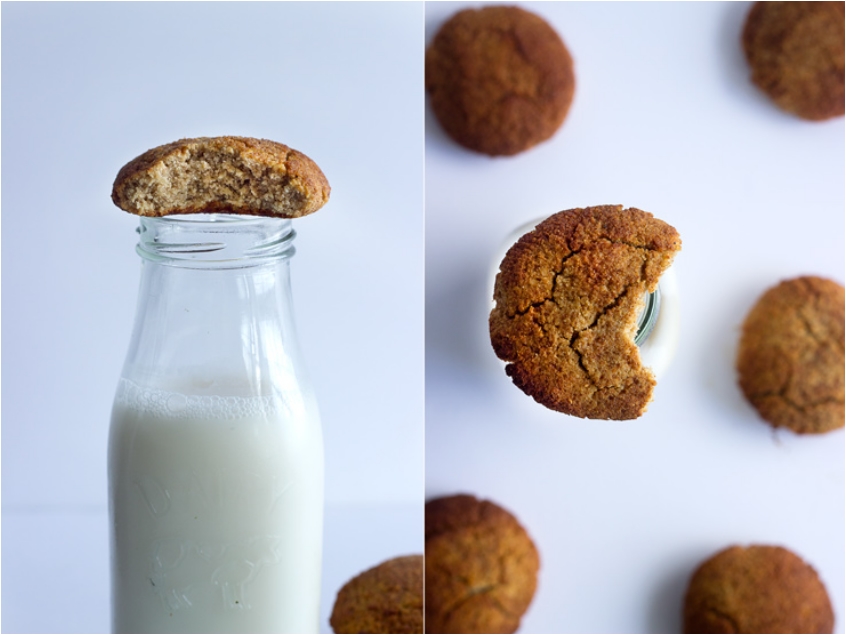 Ginger cookies are so good. Many people are reluctant to try ginger cookies because they think of ginger as a hot and sour spice. But if you go by that thinking, you'll miss out on many delicious recipes. Don't judge it until you try.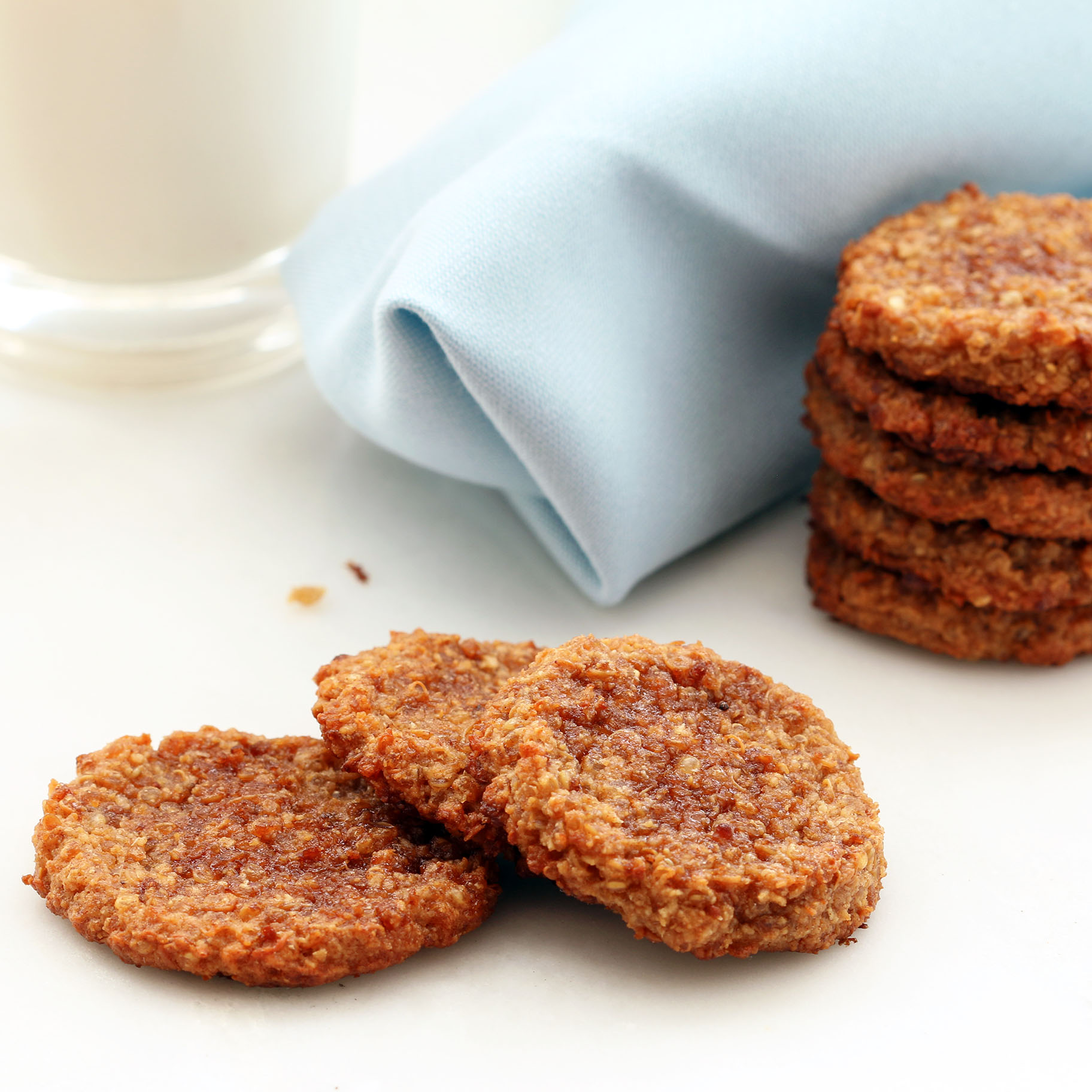 Quinoa seeds are neutral in taste, meaning that the classic flavor and taste of the cookies won't be changed a lot. But what will change is the nutritional value of the cookies. Quinoa is one of the best vegetarian alternatives for meat because the seeds are extremely rich in protein. Hurray for energy cookies!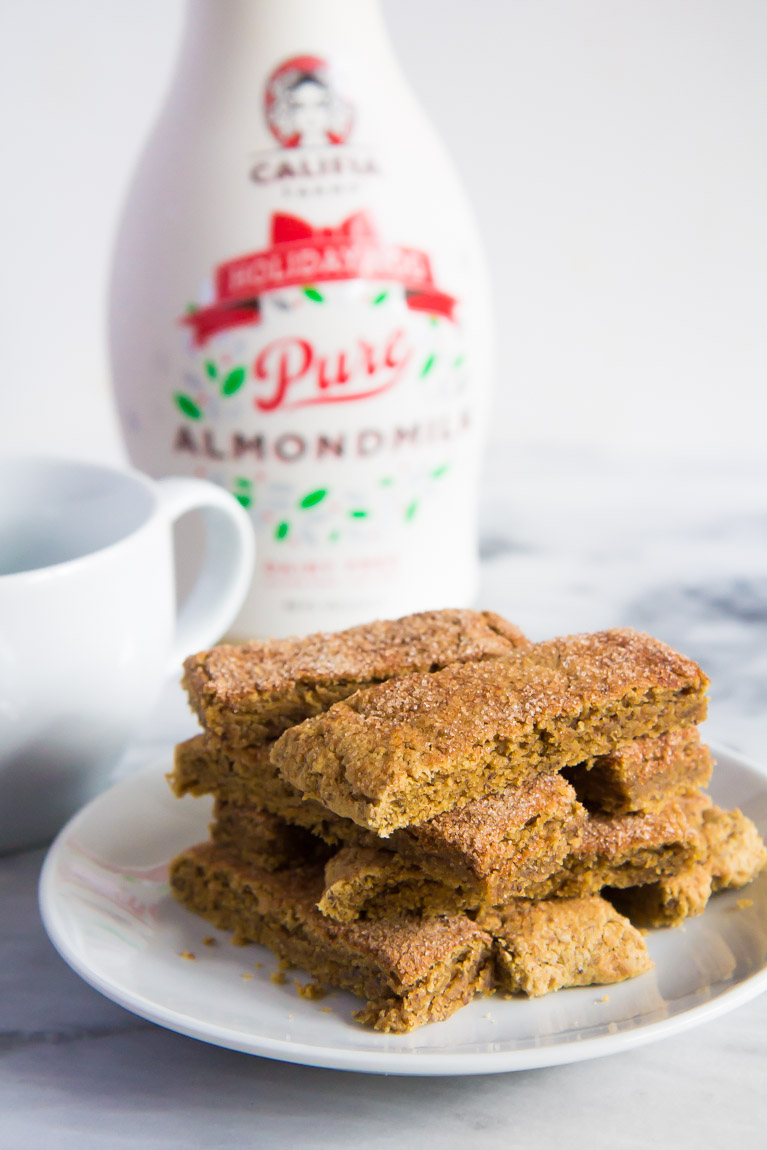 How do you turn a classic cookie recipe into a vegan one? The best way: opt for almond milk. In the past few years, almond milk has received a lot of praise in the world of healthy living. And rightfully so. The taste is even better than regular milk, and the health benefits are off the charts.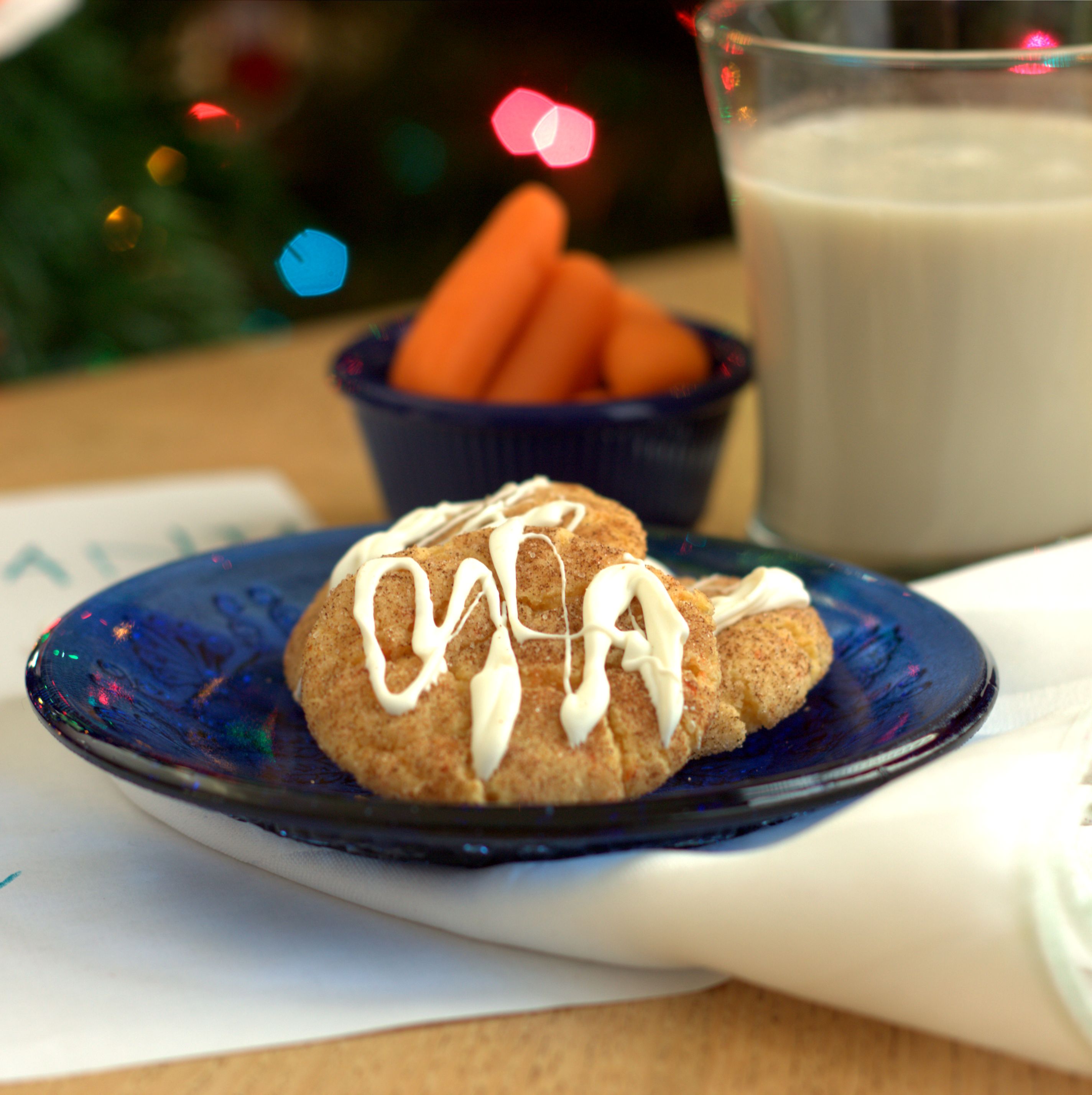 Carrot cake is in the same category as ginger cake/cookies. Many people think of it as a sour recipe, but in reality, carrot cake can be even sweeter than chocolate cake. And what many don't know is that carrot cake is one of the moistest and juiciest desserts on the menu.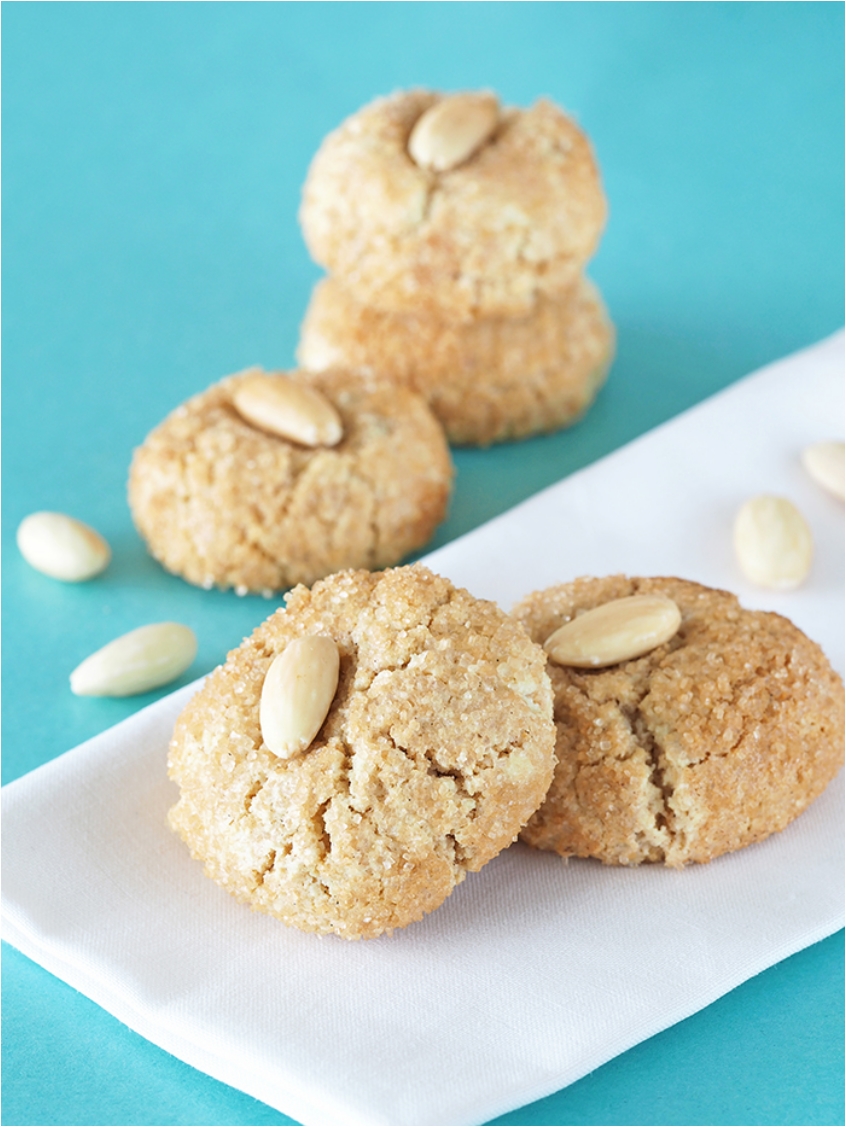 Don't mistake these cookies for alcohol-based cookies (the Italian liqueur you probably thought of is amaretto). One letter can make a huge difference. Anyway, these cookies are completely gluten- and dairy-free.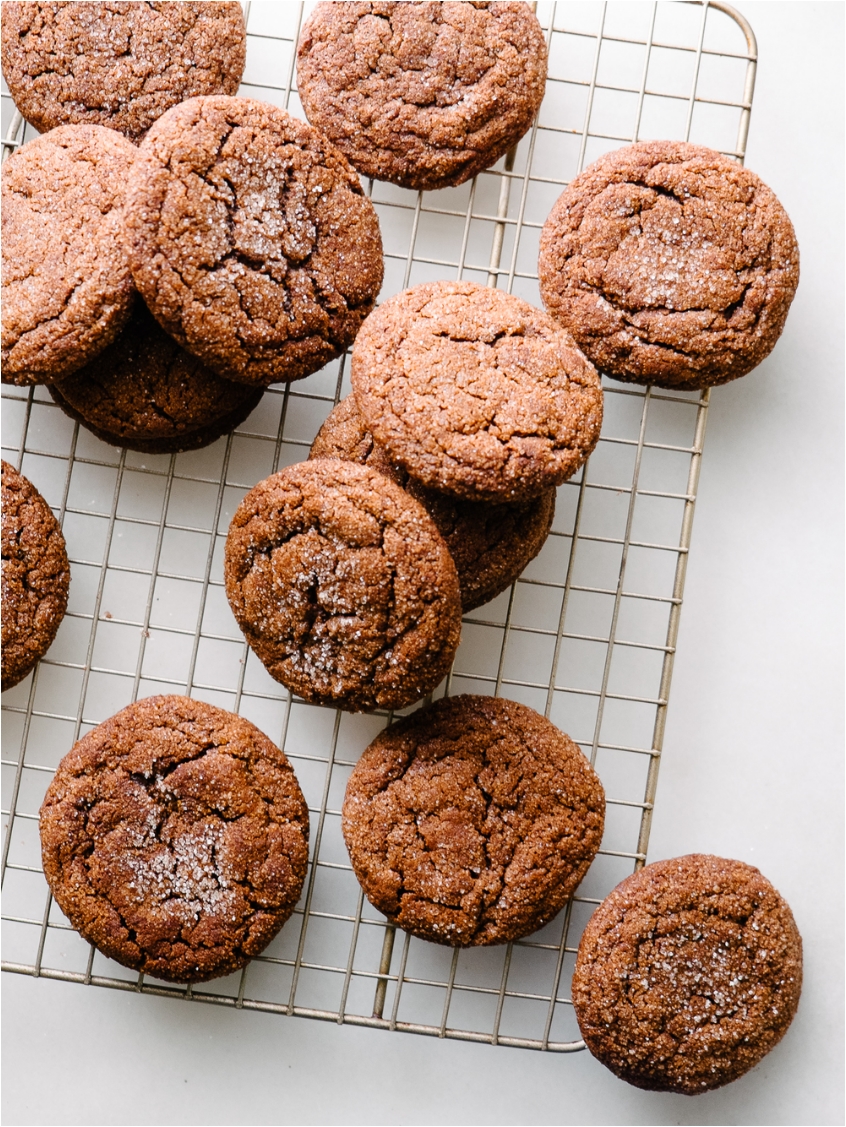 With some cocoa powder and espresso coffee, these cookies are guaranteed to give you a boost of energy in the morning. Instead of a cup of coffee, you can always take a cookie. Isn't that great?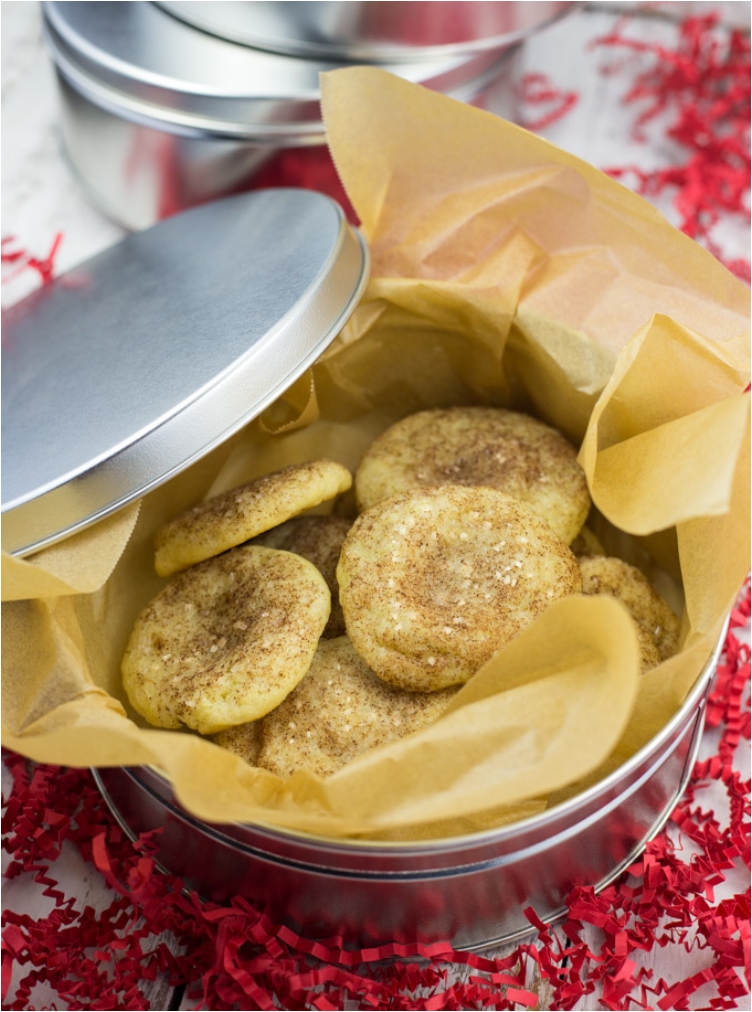 If you want to take your cookies to the next level, you stuff them. But when it comes to stuffing, some people do it all wrong. The trick with stuffing a cookie is to use something creamy and moist—something that melts in your mouth the moment you take a bite. And that "mysterious" ingredient is caramel. You simply can't go wrong with caramel.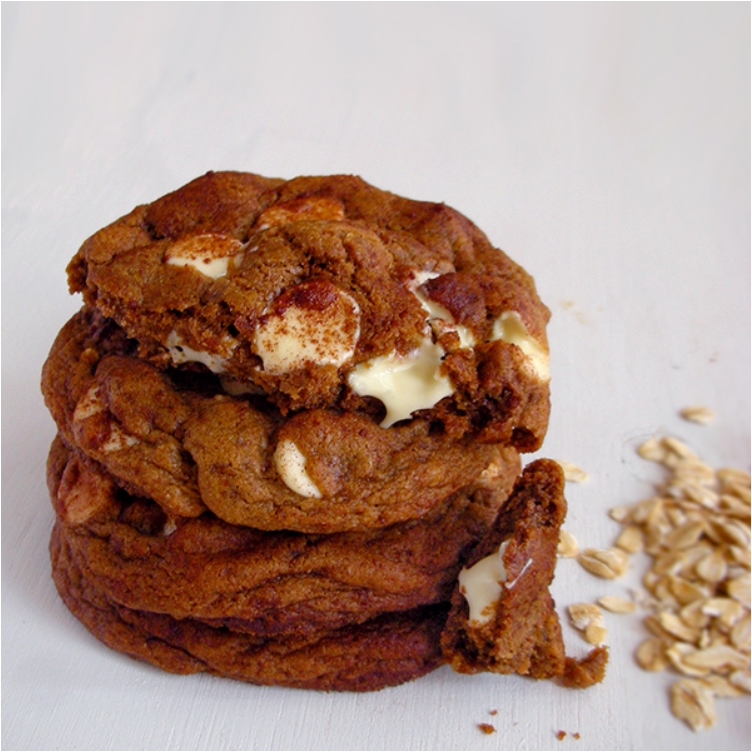 When people think of chocolate, they mostly think of dark or milk chocolate. White chocolate doesn't get nearly as much praise as regular chocolate. White chocolate is even sweeter than regular chocolate, and it goes great with coconut oil. Enjoy!
It's a bit early for Christmas, but it's always good to be prepared. When it comes to Christmas, eggnog is one of the first associations one thinks of. The addition of eggnog makes these cookies creamier, softer, and moister, giving them a bit more flavor and aroma. The smell is mesmerizing, and the taste is even better.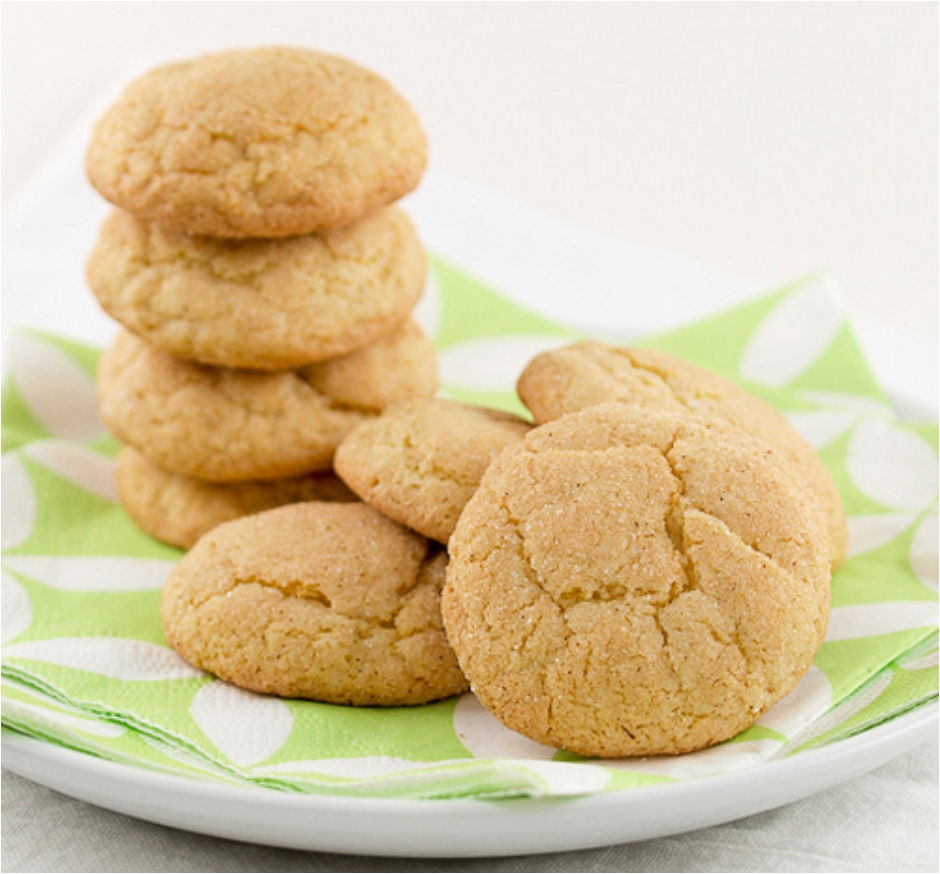 This is the closest you can get to the classic snickerdoodle recipe. The only addition is sour cream, which makes them a bit more crunchy and moist at the same time.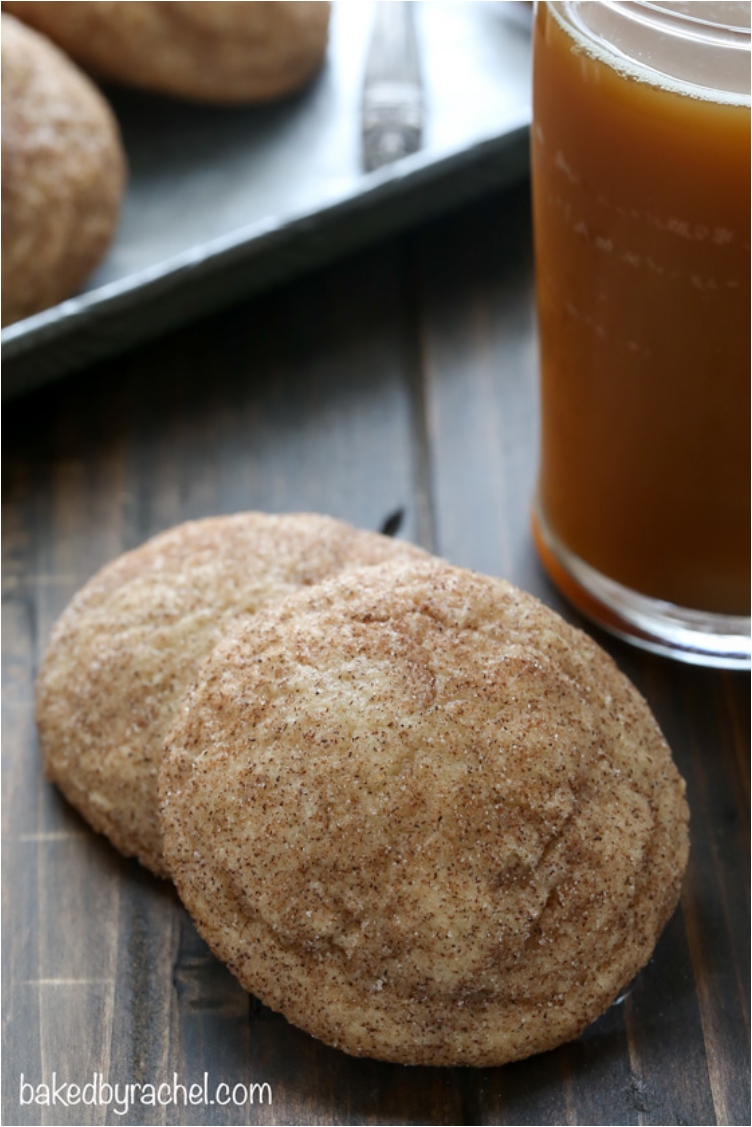 Once you make these apple butter cookies, your entire home will smell like fall. As for the cookies, they benefit from the sweetness and creaminess of the butter.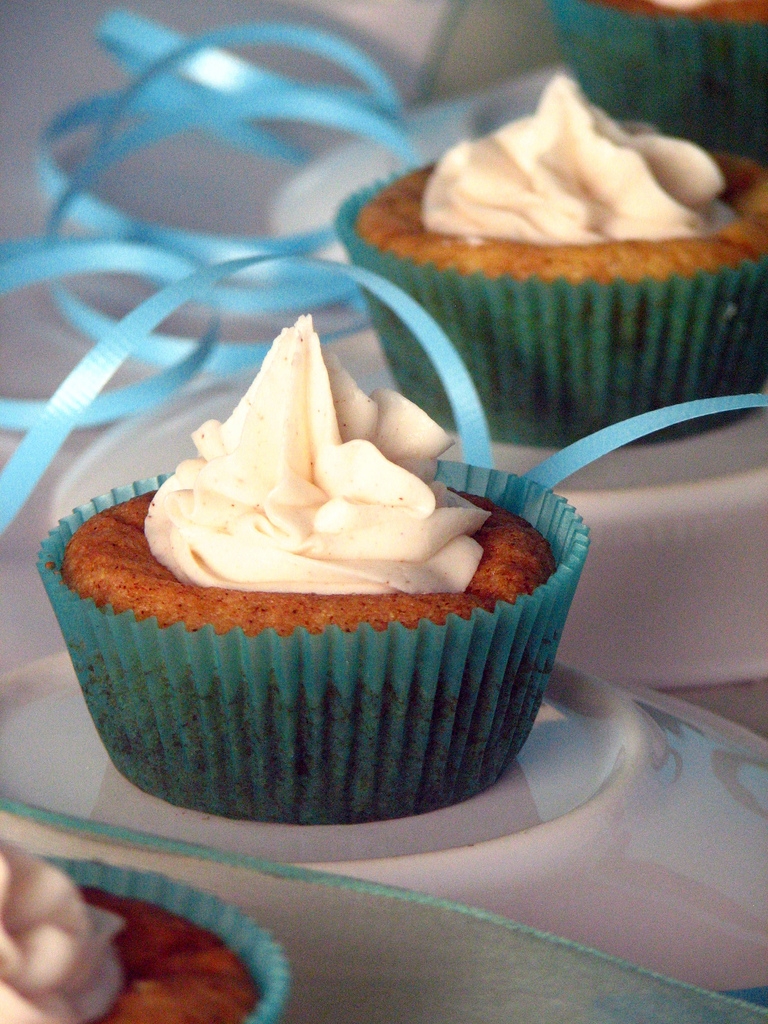 Literally everything can be turned into a cupcake. If you don't believe me, here is your snickerdoodle proof. Both cupcakes and snickerdoodles are extremely versatile, making this combination a natural result of mixing and matching.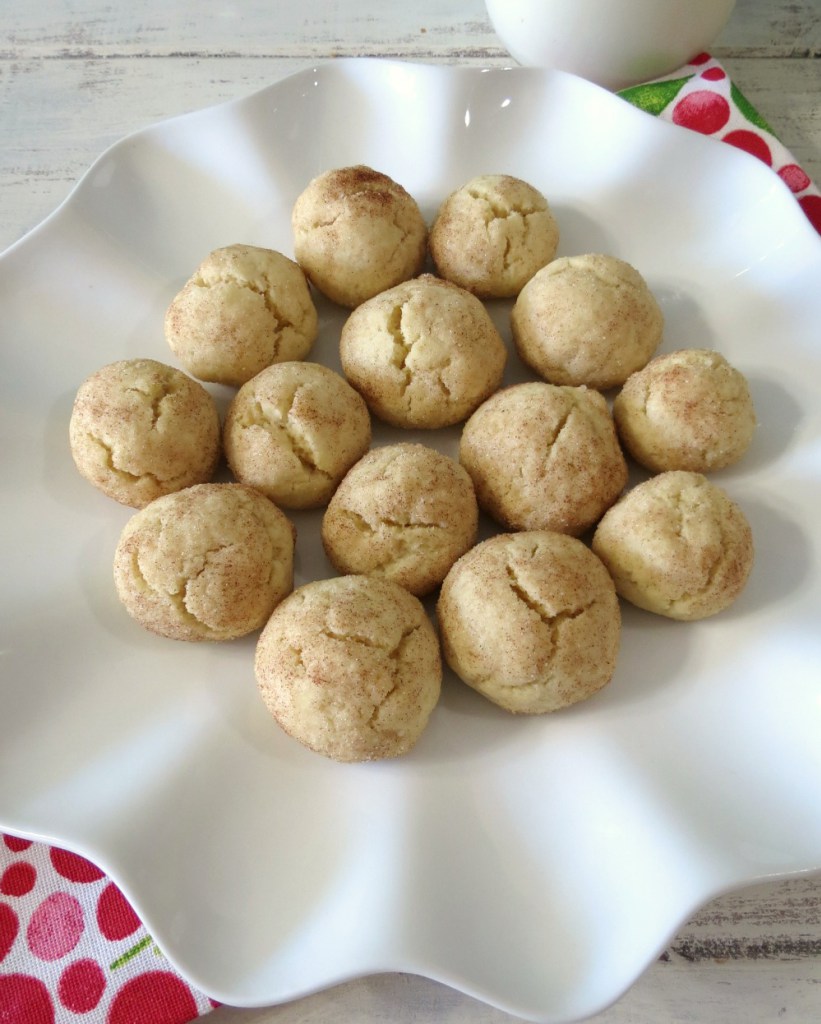 Looking like snowballs, these puffy snickerdoodles are just perfect for the holidays. People always appreciate when someone changes something in the classic recipe, and at first glance, most of your guests won't even notice these are snickerdoodles.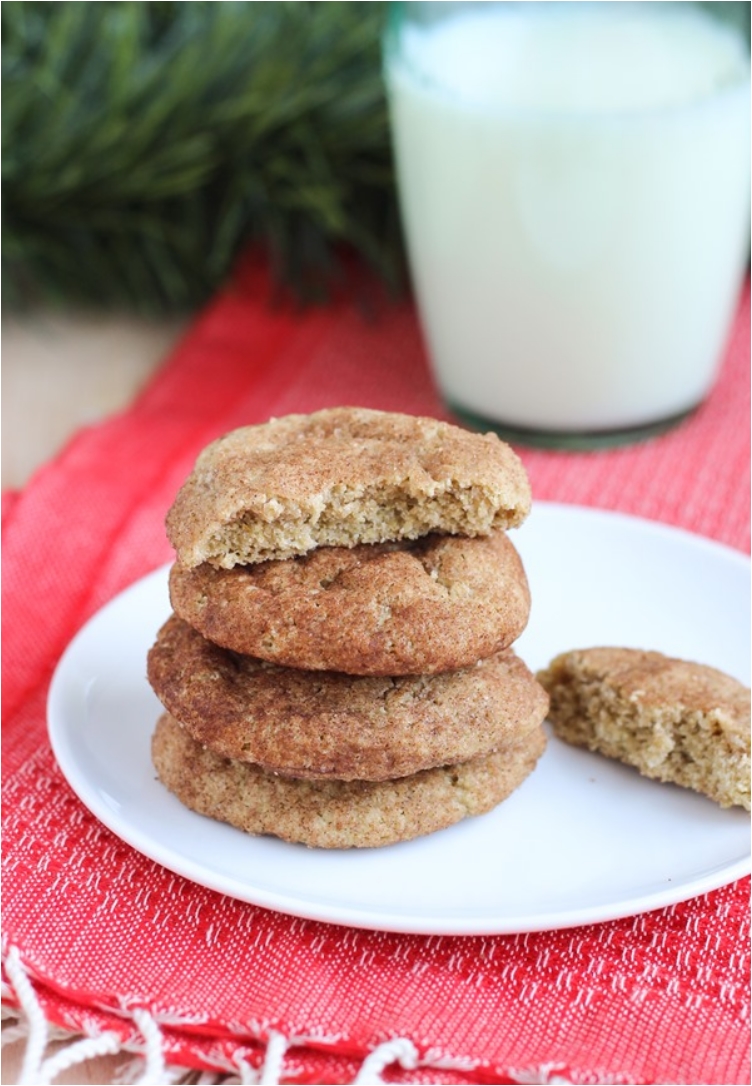 We've had a number of vegan and gluten-free cookie recipes on the list, giving you a healthy take on a classic cookie recipe. And here's another one. After all, I want you to enjoy cookies guilt-free!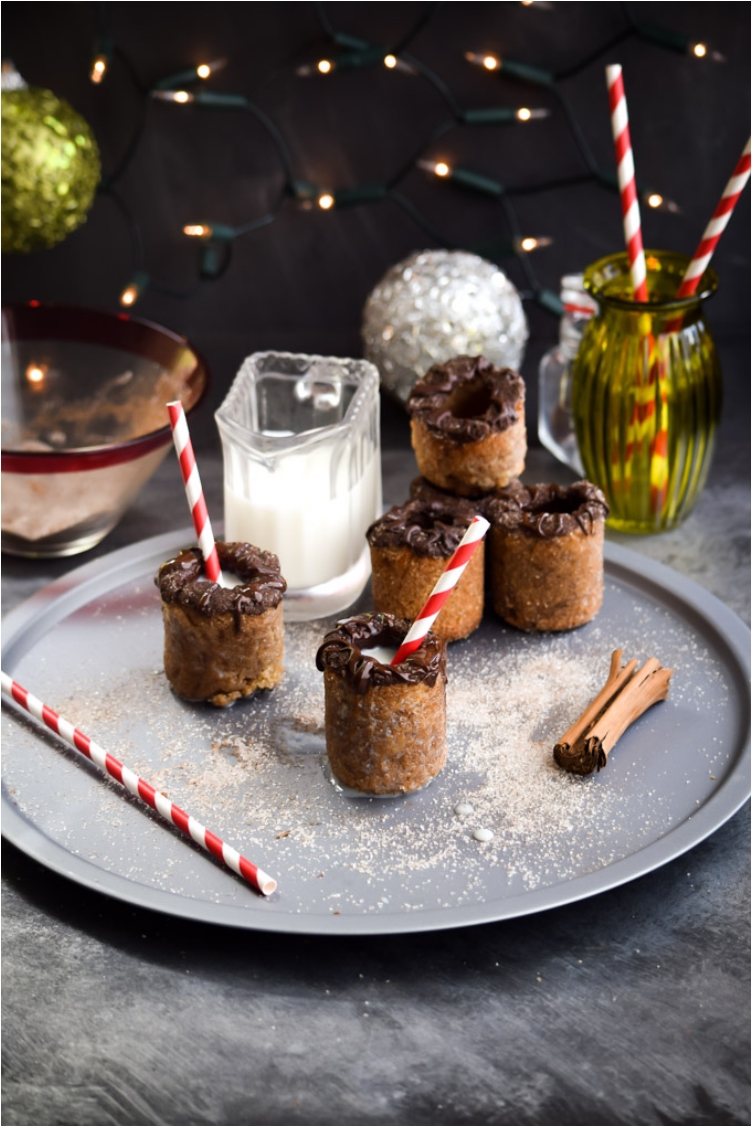 Not only is this cookie way different from the original in form and shape, but it is also a great party food that will melt in your mouth. And what better way to do that than with this milk and cookie shot recipe!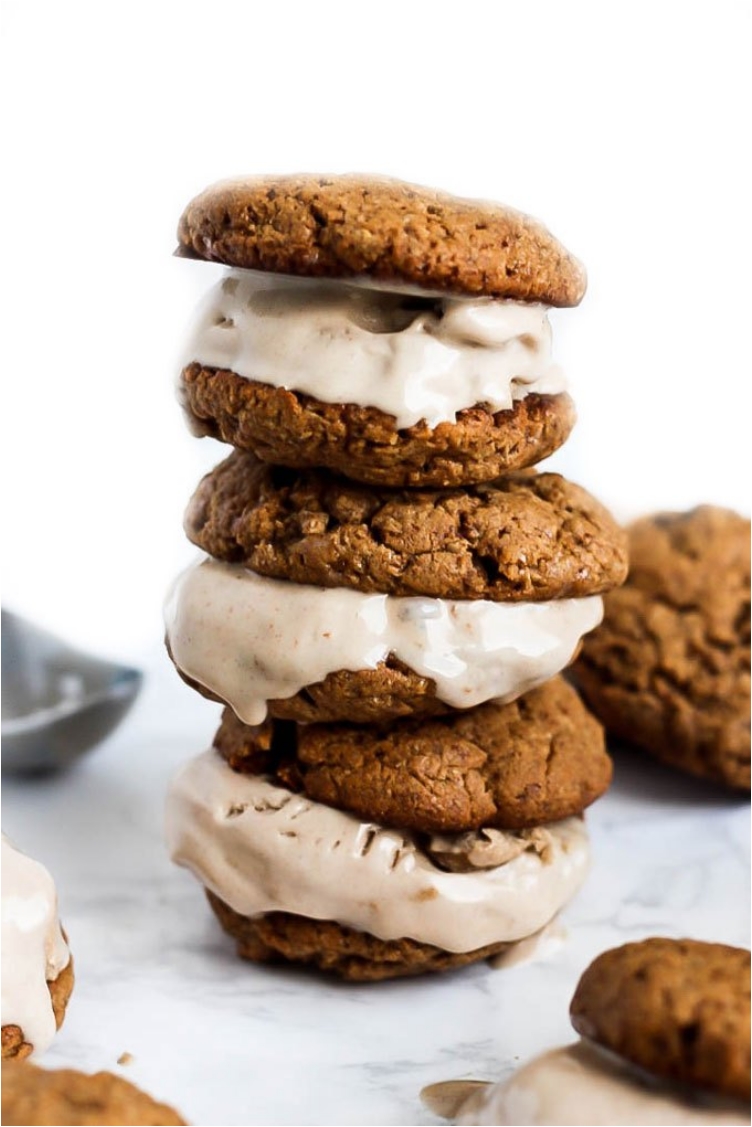 With some almond butter in the middle, these snickerdoodles are just a perfect dessert. Not only are they are moist and creamy, but they melt in your mouth too!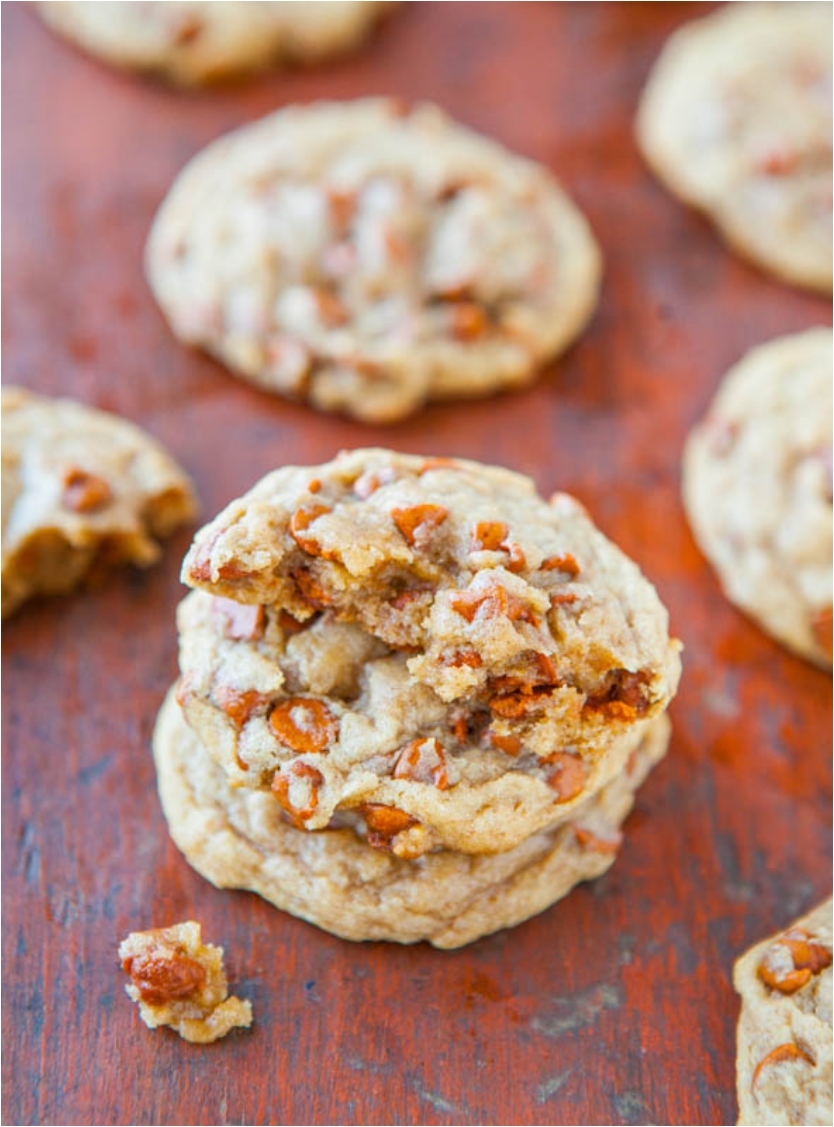 You may recall that I said that cinnamon is part of the original recipe. But some people just want more cinnamon. I don't blame them, as cinnamon can turn any dessert into a better version. Enrich your snickerdoodles with some cinnamon on top!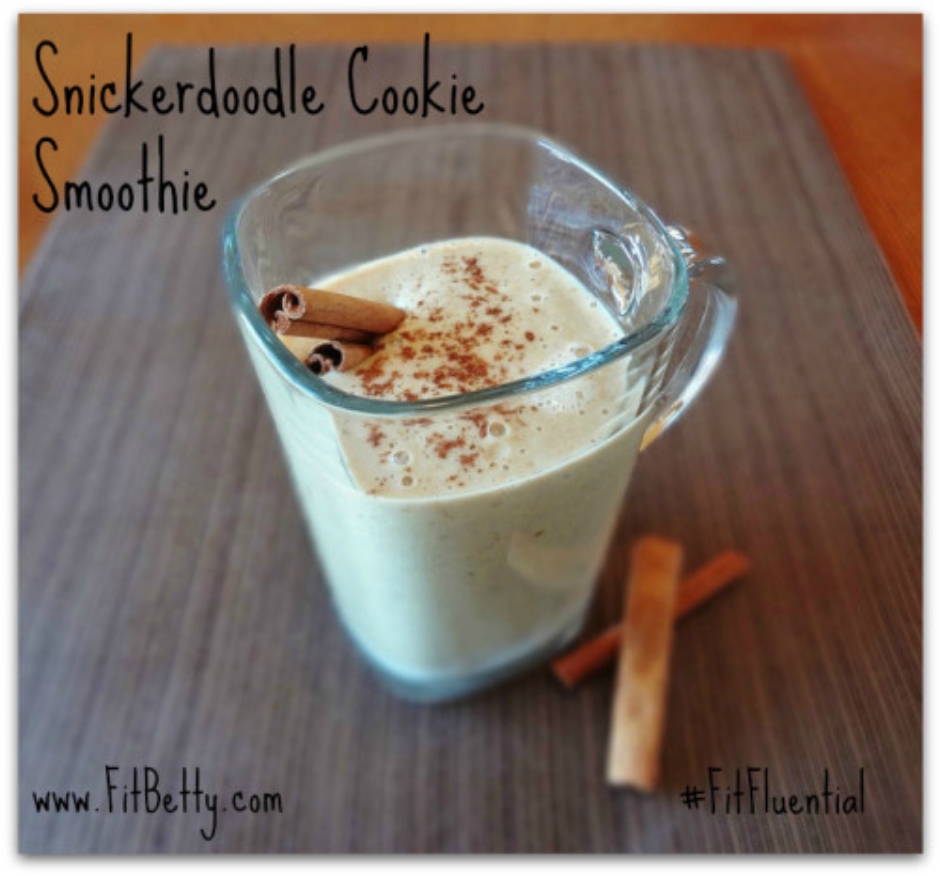 Well, I did say that snickerdoodles are extremely versatile. But I bet you didn't expect to see a smoothie on the list, did you? Let's just admit that the snickerdoodle ingredients are good enough to make a smoothie. And that cinnamon flavor really enhances it.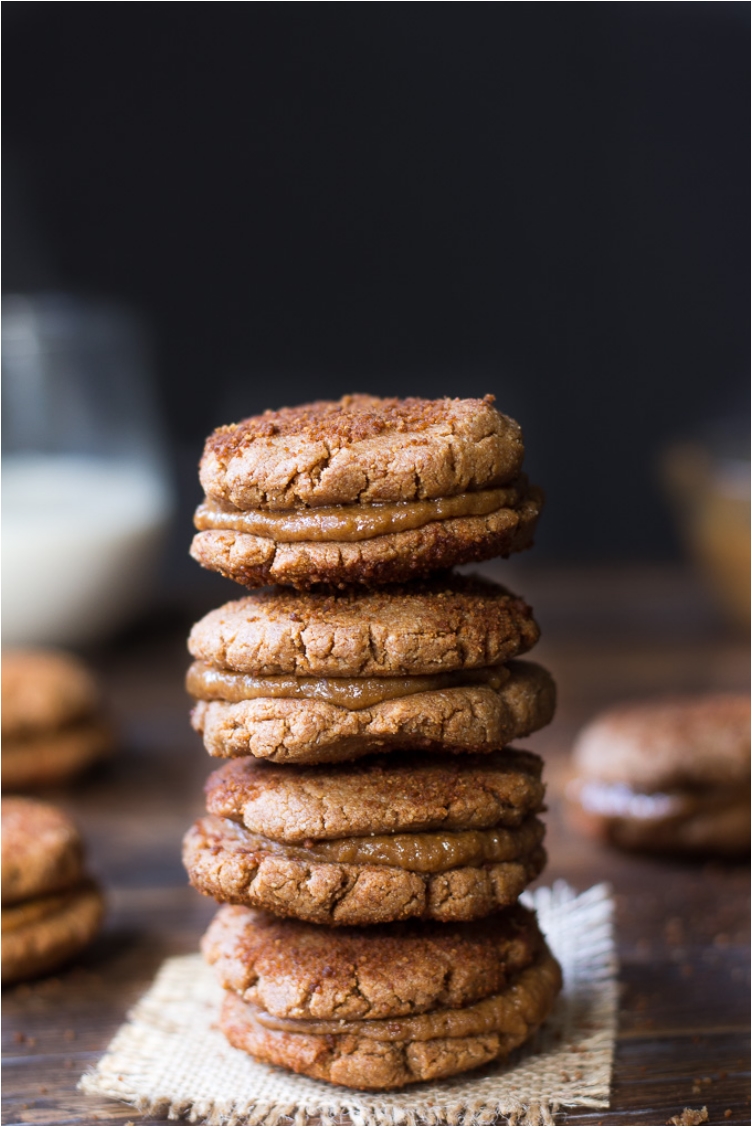 The word "Paleo" has entered our world and lifestyle during the past few years, and by the looks of it, Paleo is here to stay. I have nothing against Paleo, but I do think it's been misused. Nevertheless, I would like to give you a true snickerdoodle Paleo recipe.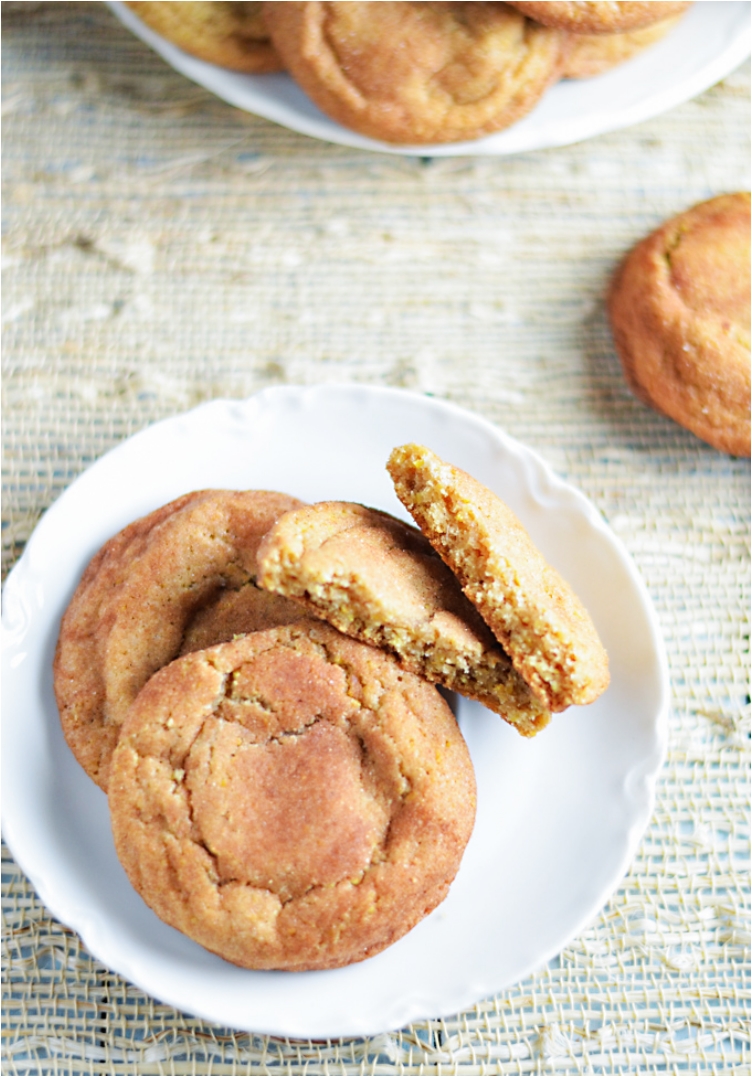 This is kind of a 2-in-1 recipe. First and foremost, you learn how to make brown butter in the convenience of your home. And second, you learn to make excellent, on-the-go sweet snickerdoodles. Aren't I generous?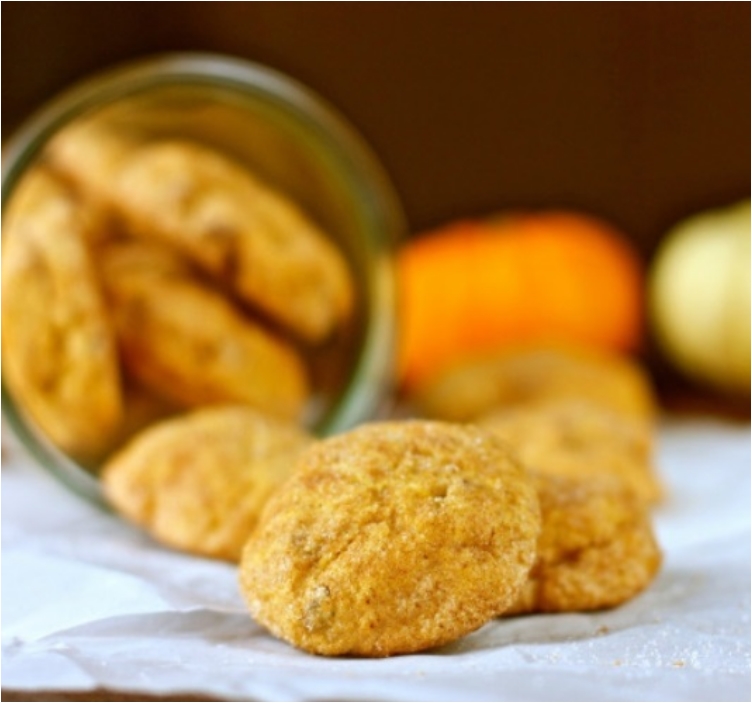 Pumpkins, pecans, and maple sugar. Now tell me that doesn't scream fall for you. It's like Thanksgiving all over again. But truth be told, there's no reason to wait for a holiday to include these at your next party or gathering with friends.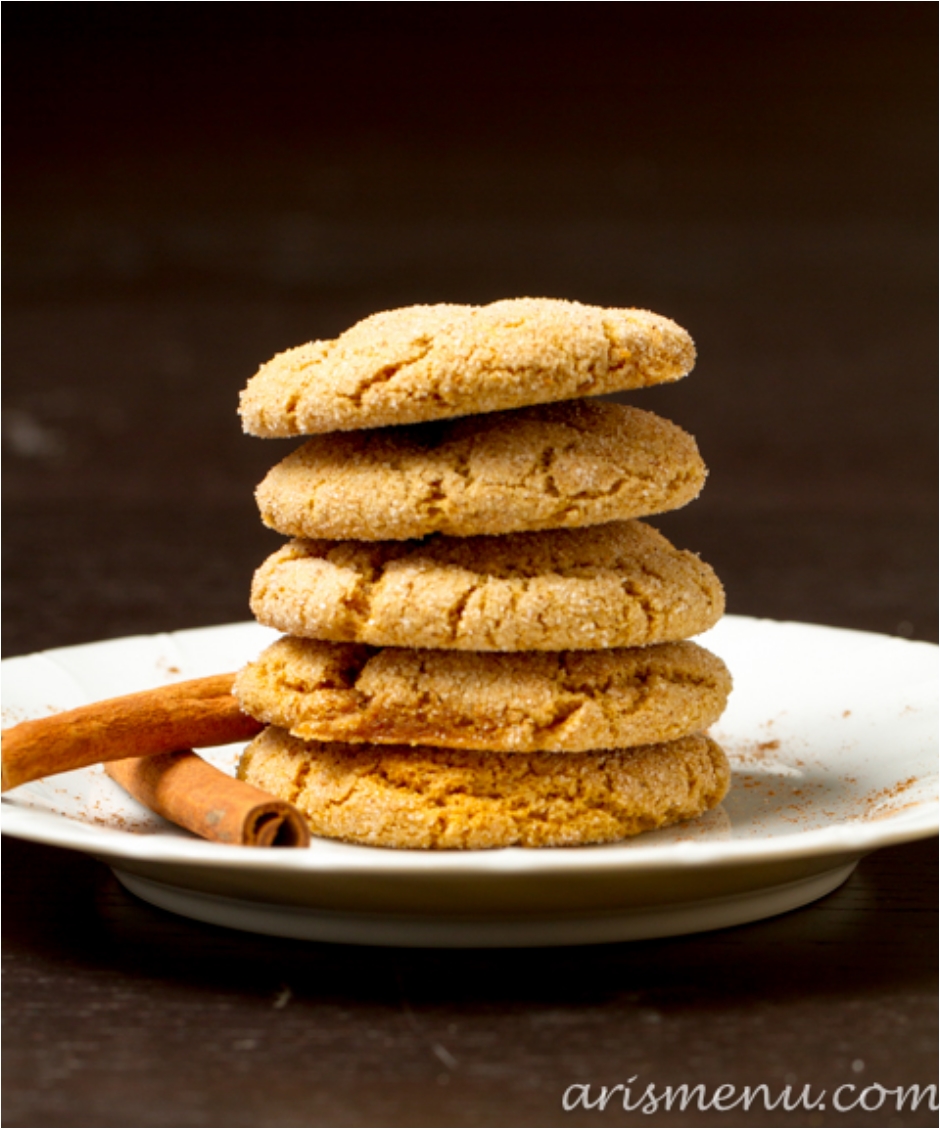 I must warn you upfront: these can be a little spicy. But if you can stomach the spicy flavor, they are an absolute delight. The spicy flavor comes from the ginger, vanilla extract, cardamom and a few other spices in the filling.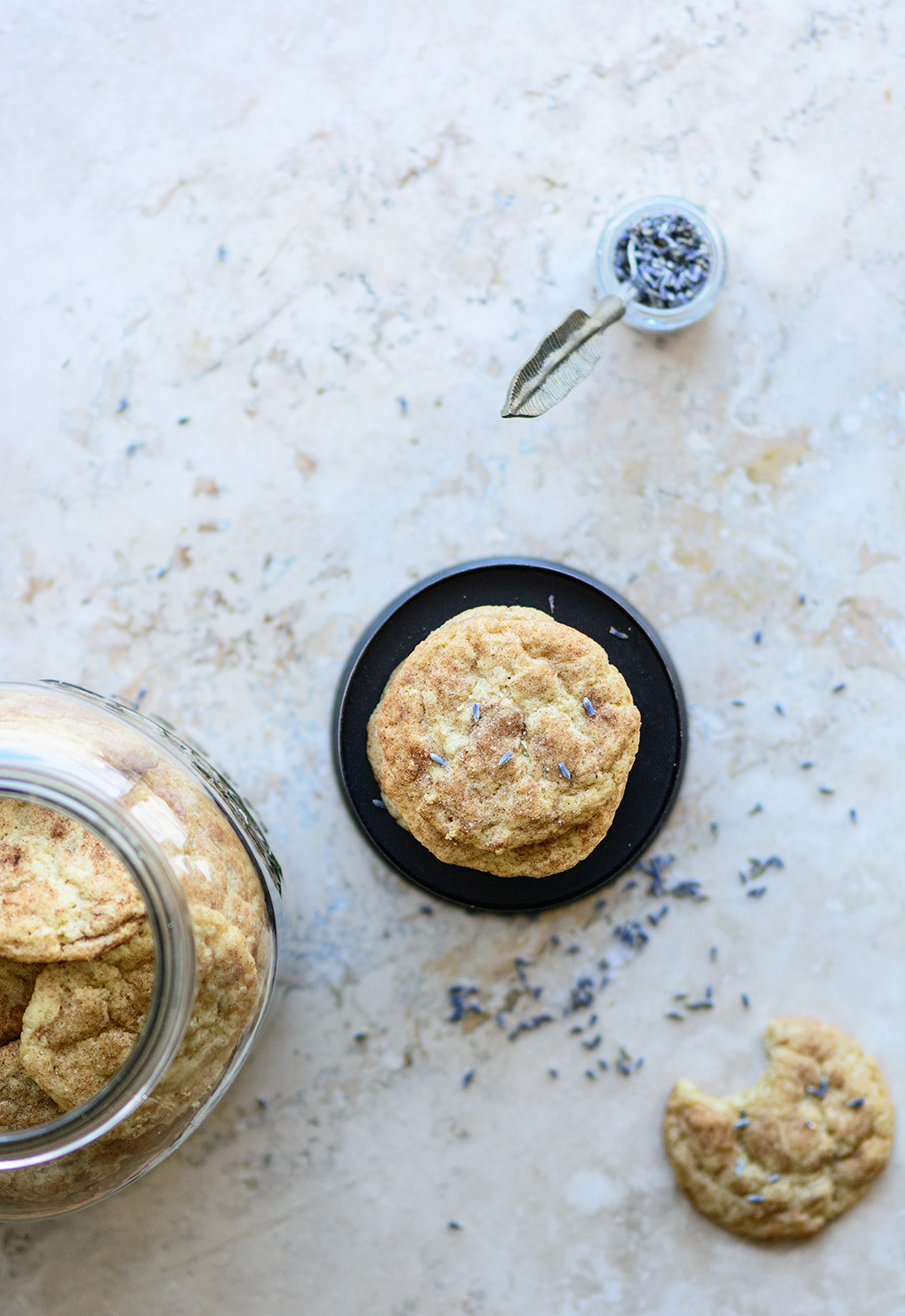 I know, I know—lavender is an herb you want in your spa, not in your cooking. But what you'll miss out on is the mesmerizing aroma of cookies cooked with lavender. Believe me, you'll get a spa treatment while eating these darlings.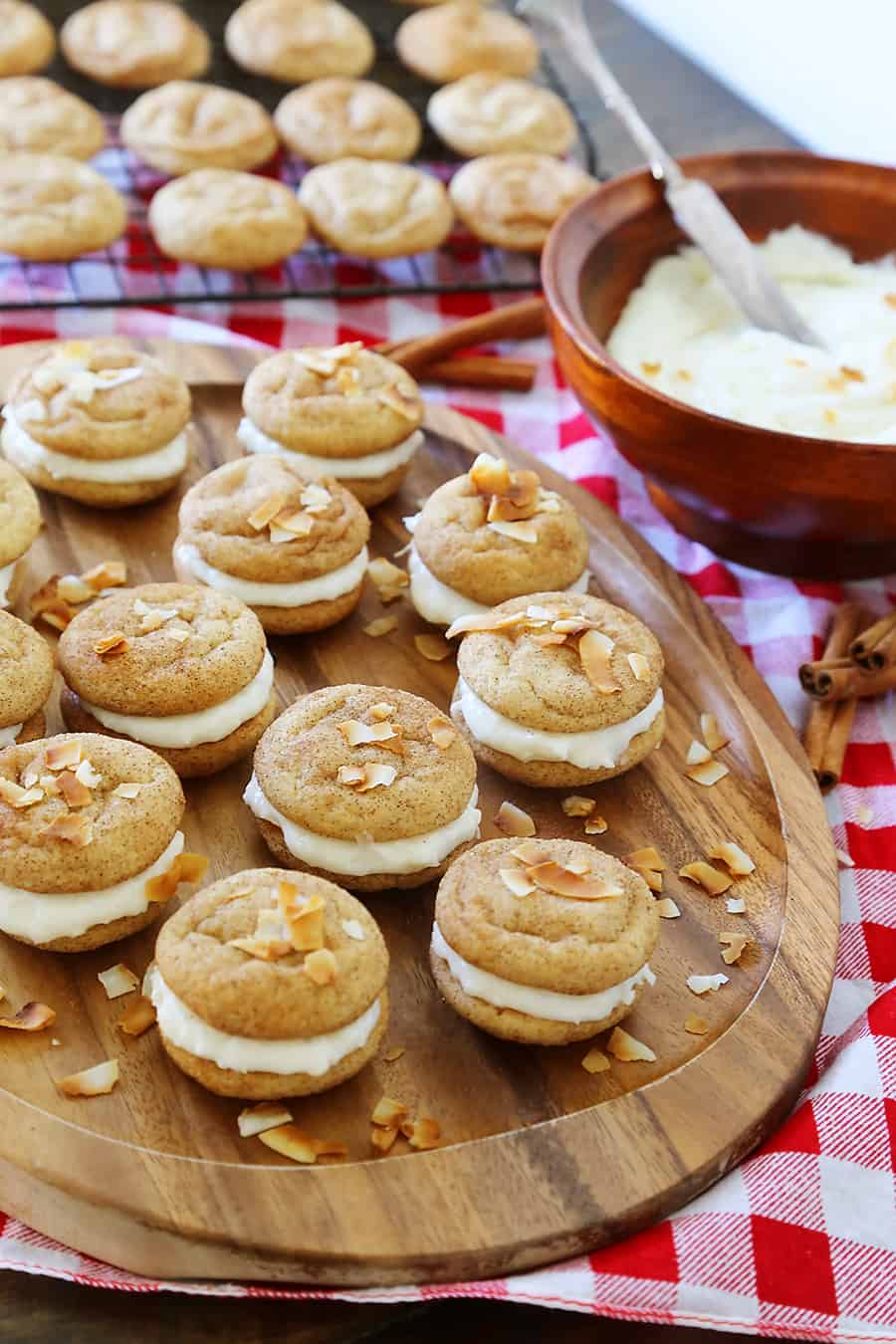 By now, you might have the idea that probably the best way to make snickerdoodles is by making a sandwich with them. It really doesn't matter what you put in the middle, as long as it's sweet. You can go the almond butter way for a healthier version, or you can go the cocoa and chocolate way. It's all up to you.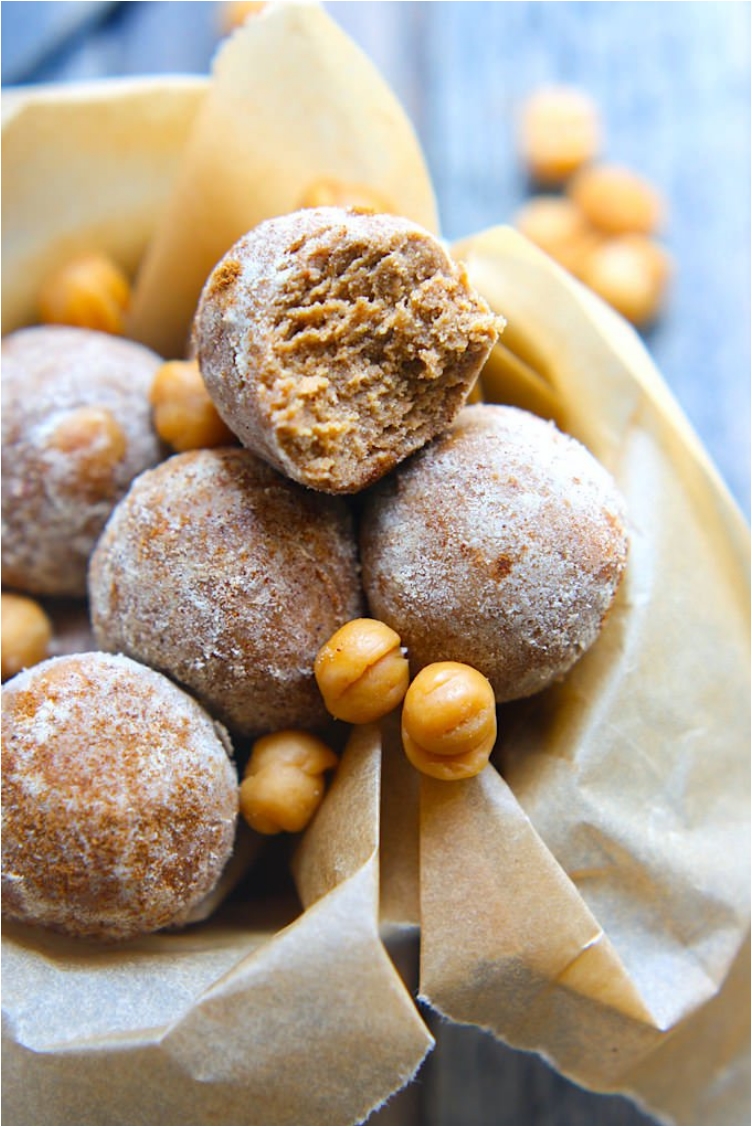 If you want a healthy snack that will instantly boost your energy levels, these caramel bites are perfect. You can prepare them and leave them be, and then when you're down on energy, just grab a bite. It's that simple.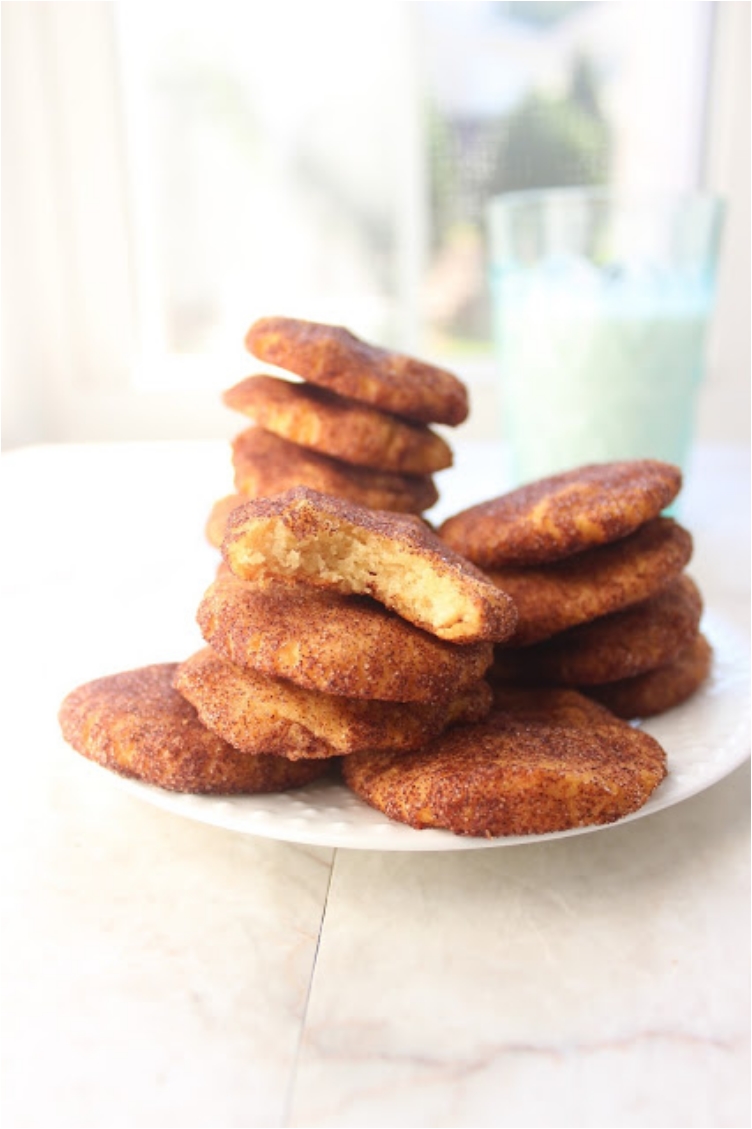 Being that I promised you a healthy take on the classic snickerdoodle, it's only logical that we finish off with a gluten-free delight. After all, in the past few years, gluten-free has become synonymous with healthy living.