Quesadilla is one of the best and easiest dishes you can prepare at any time. Originally, a quesadilla was just two tortillas with cheese in between. But over the years, the recipe has evolved and evolved, and spread across the world.
The original recipe comes from Mexico. But as the recipe evolved, other countries and cultures tweaked it. Nowadays, we have lots of different quesadilla recipes. I love preparing halves for parties and gatherings with friends (I'm sure your friends would love a snack while watching the game).
But you can just as easily prepare one for yourself, be it a quick breakfast or dinner. Or even lunch, if you are in the mood for something light, easy, and low on calories. Here are some recipes that you'll find interesting.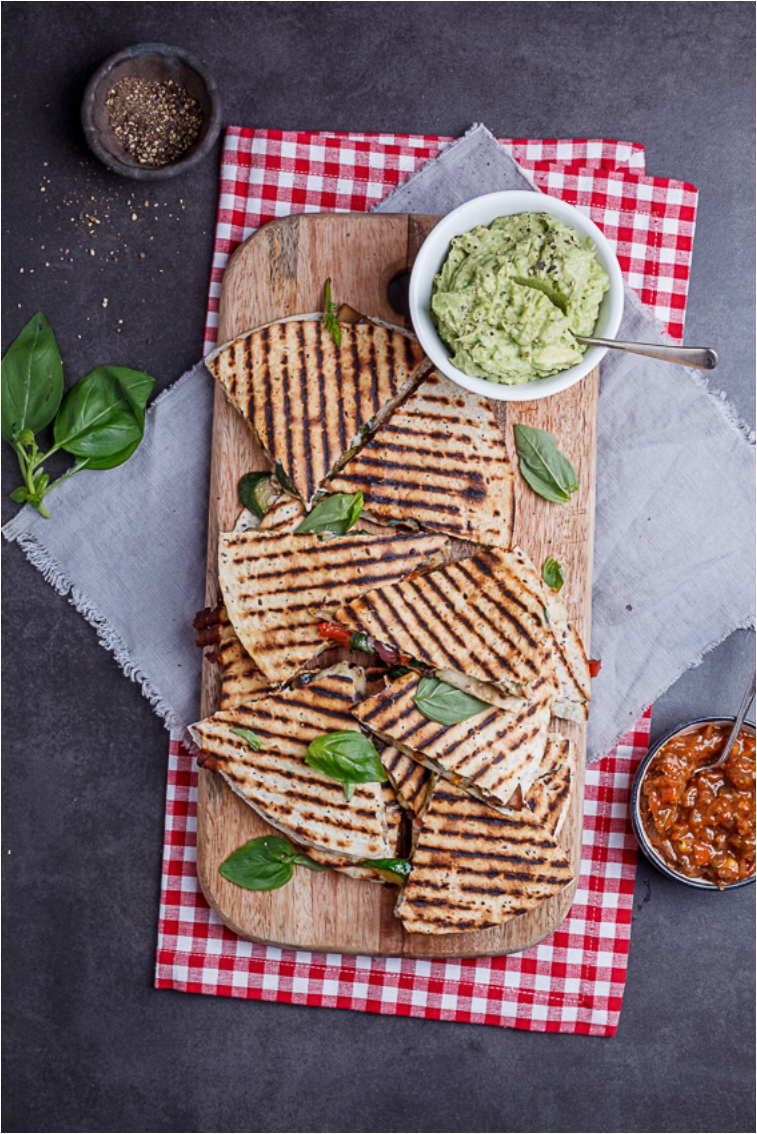 When you think of pizza, perhaps you think of salami and sausages (that's what many of us think of!). However, I've come to appreciate the vegetable-loaded pizza. The pizza quesadilla is nothing more than pizza bread with some veggies in between. Throw in some cheese, and you have a creamy, tasty, and fulfilling meal.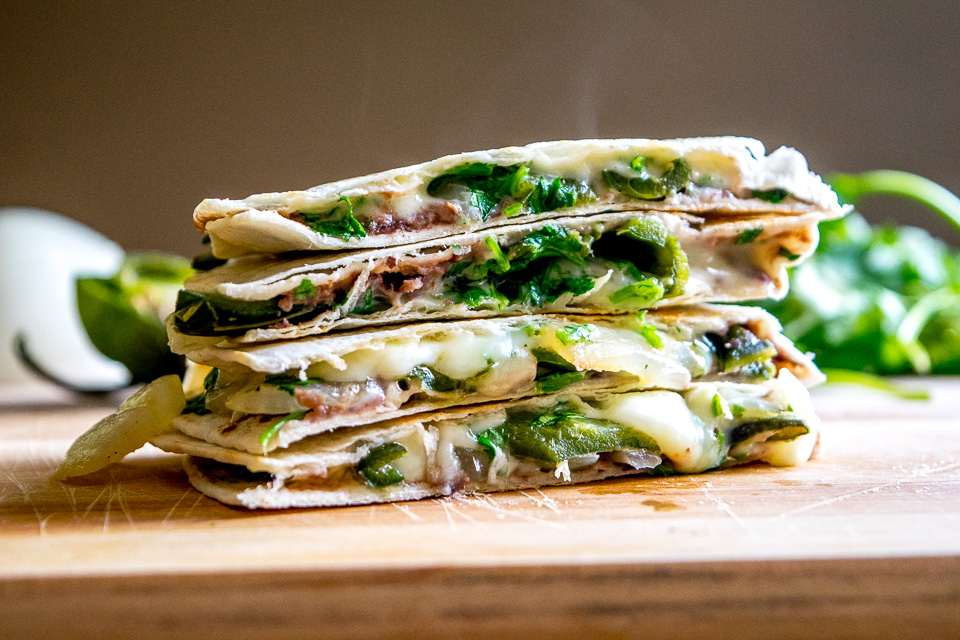 You probably know by now that avocado is one of the healthiest foods on the market. The problem I have with avocado is the taste. A bit neutral—you always need something to spice it up, which is where this recipe excels. You get the healthy benefits from avocado, but with a taste that is like nothing you've tried before.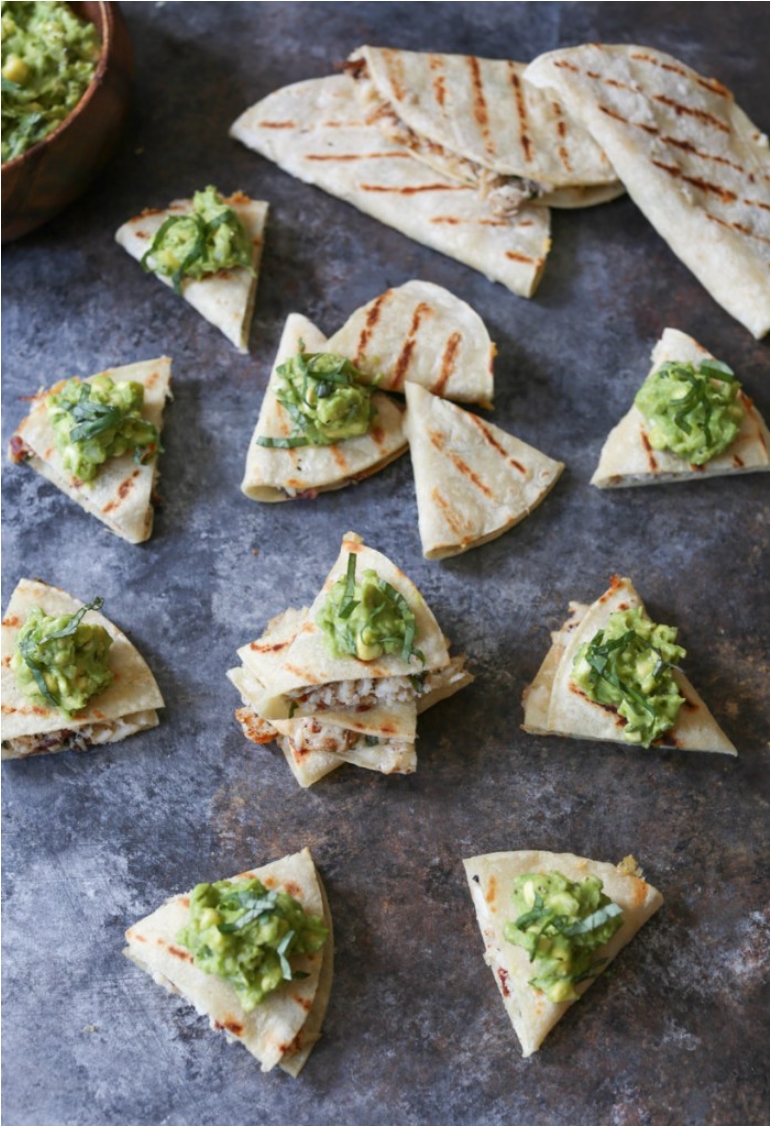 Guacamole, a staple in quesadillas, is just a sauce made from ripe avocado and salt. In this recipe, guacamole balances the dish. Bacon and crab tend to make the dish a bit heavy, and you need a contrast. Enter guacamole.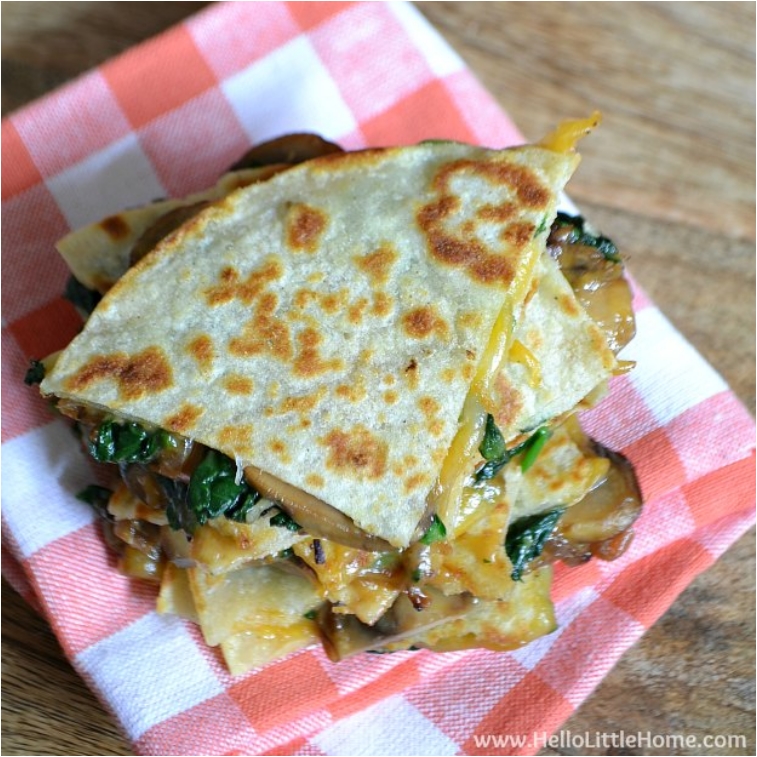 I'm not a big fan of garlic. But when it's included in some popular dishes, I love it—you don't even notice it when it's mixed with some other ingredients! Mushrooms provide the filling protein, while garlic and spinach are there just to spice things up. Simply delicious.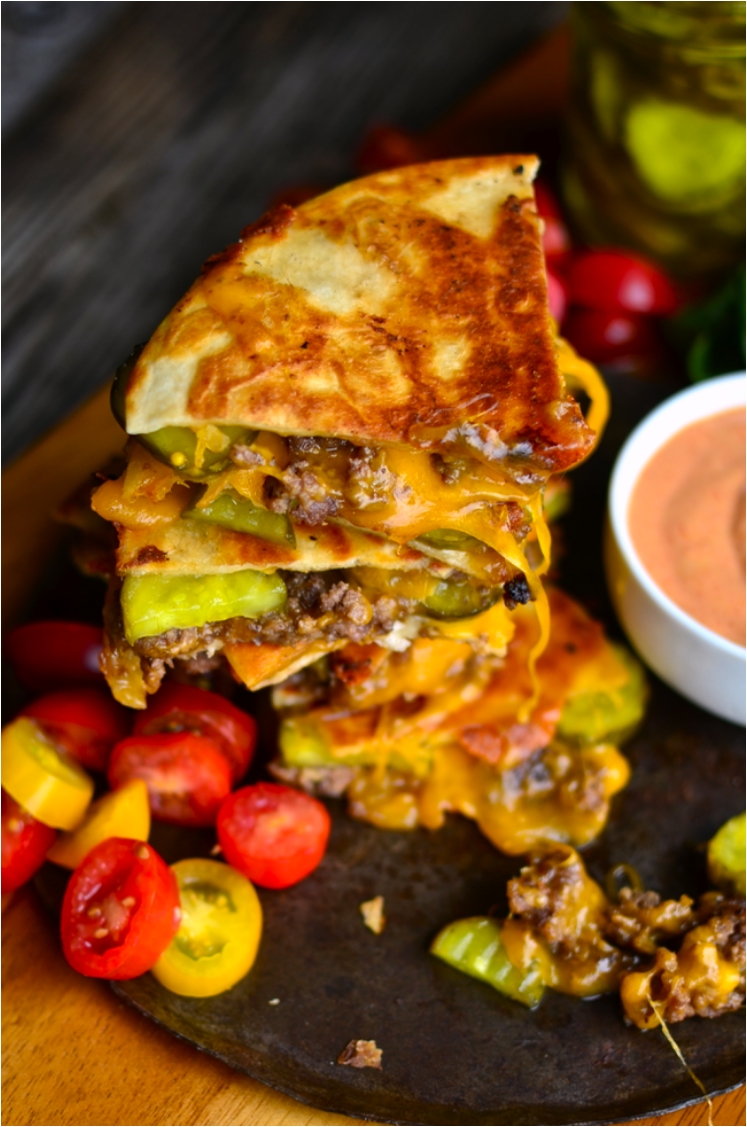 Just as we can have a pizza quesadilla, we can have a burger quesadilla as well. It all comes down to the ingredients. And being that a cheeseburger is a versatile dish, you just need some meat, pickles, tomatoes, cheese, and anything else you want to put inside. I assure you—it's tastier than a regular cheeseburger.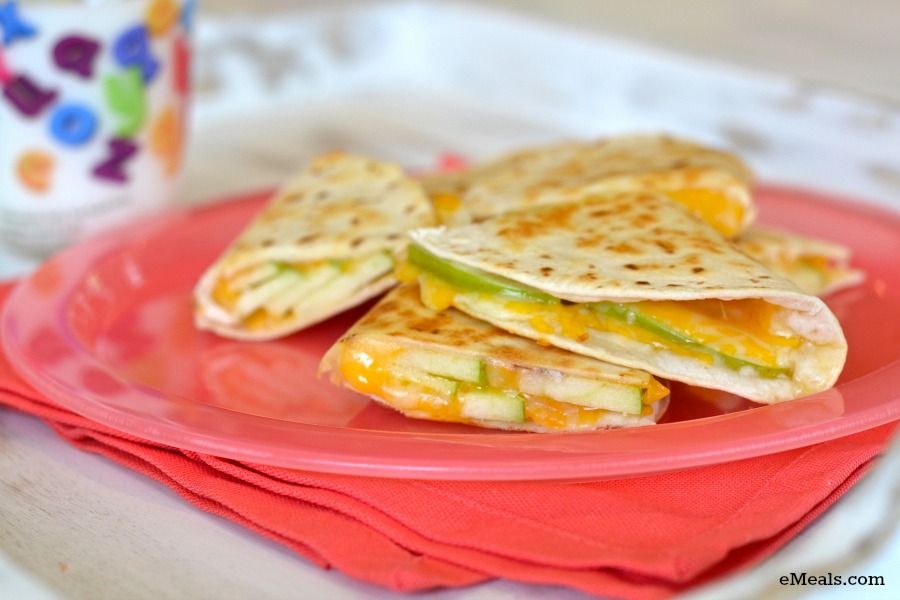 Here is the perfect proof that quesadillas can be a sweet dish too. Yes, you use tortillas (which taste a bit sour), but the ingredients inside make it a little sweeter. Apples are great for this because they have the perfect sweetness, and are not as sweet as other fruits.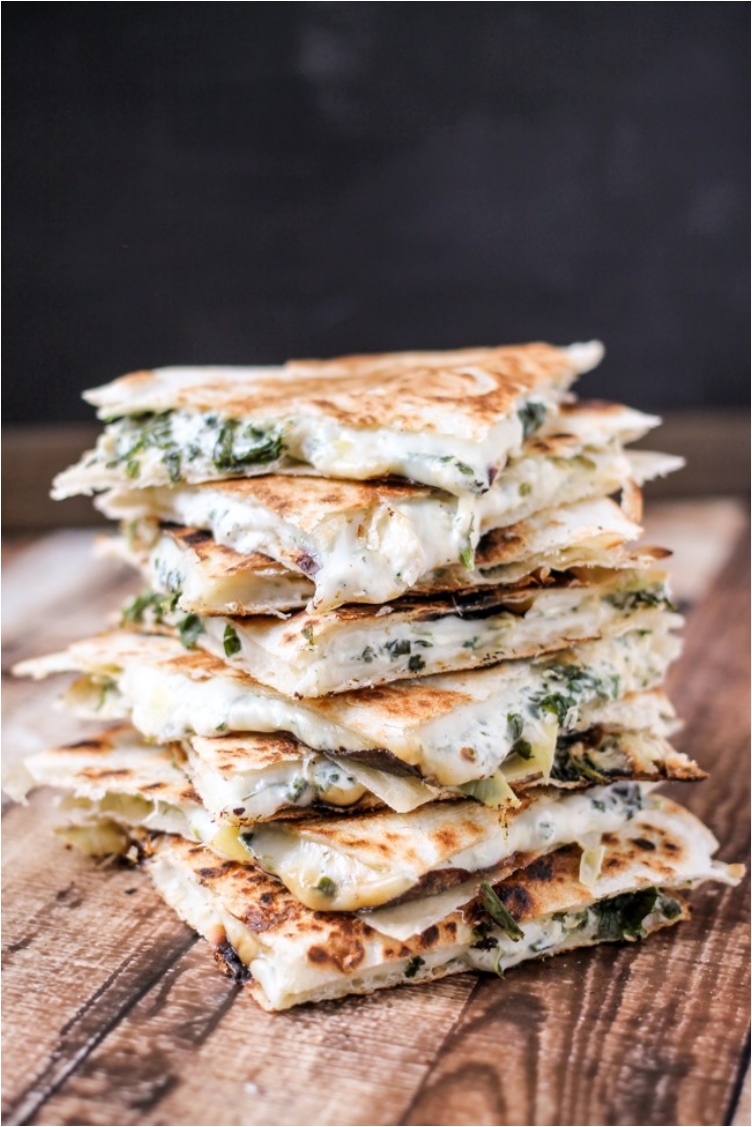 You can call this dish the Italian take on quesadilla. Italians love their artichokes and their spinach. Now, I must warn you—the taste might not be something you're used to. But one thing is certain: this dish is loaded with vitamins and minerals.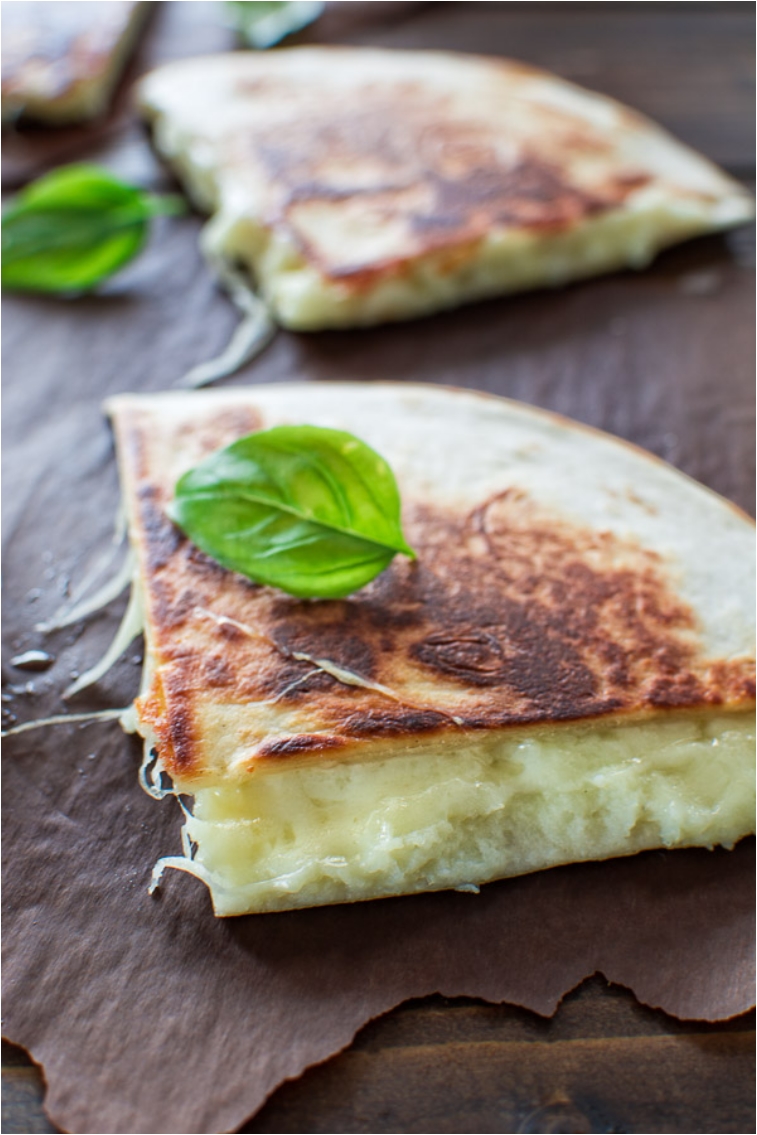 Really easy and simple to make. Just mash some potatoes and use that filling as a substitute for cheese in a quesadilla. This is one of those recipes I mentioned earlier on that you could use for a party gathering. You'll need some beer too.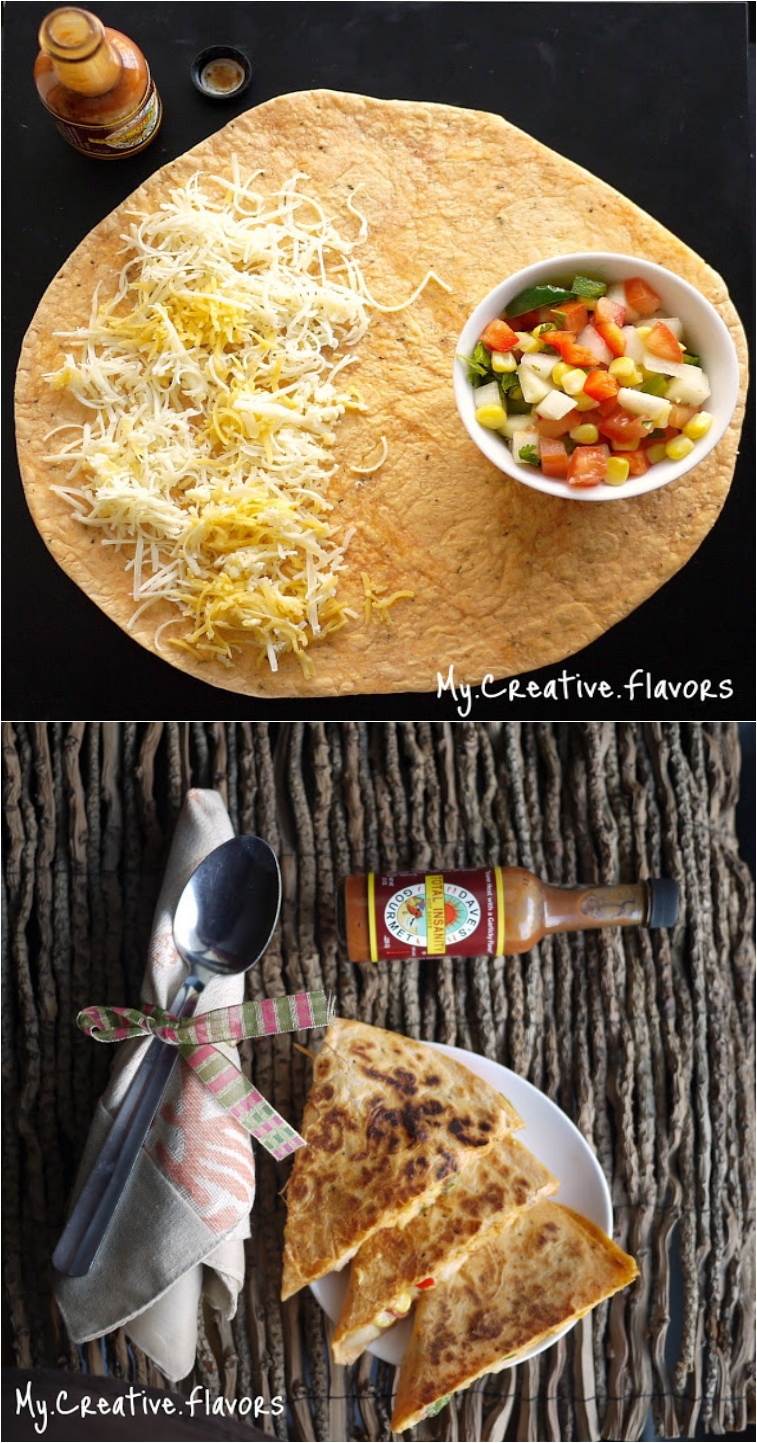 Being that the quesadilla originates from Mexico, you know there has to be a spicy version. This one is not for everyone; if you don't like spicy food, stay away. However, if you can stomach it, the dish is extremely healthy and easy to make.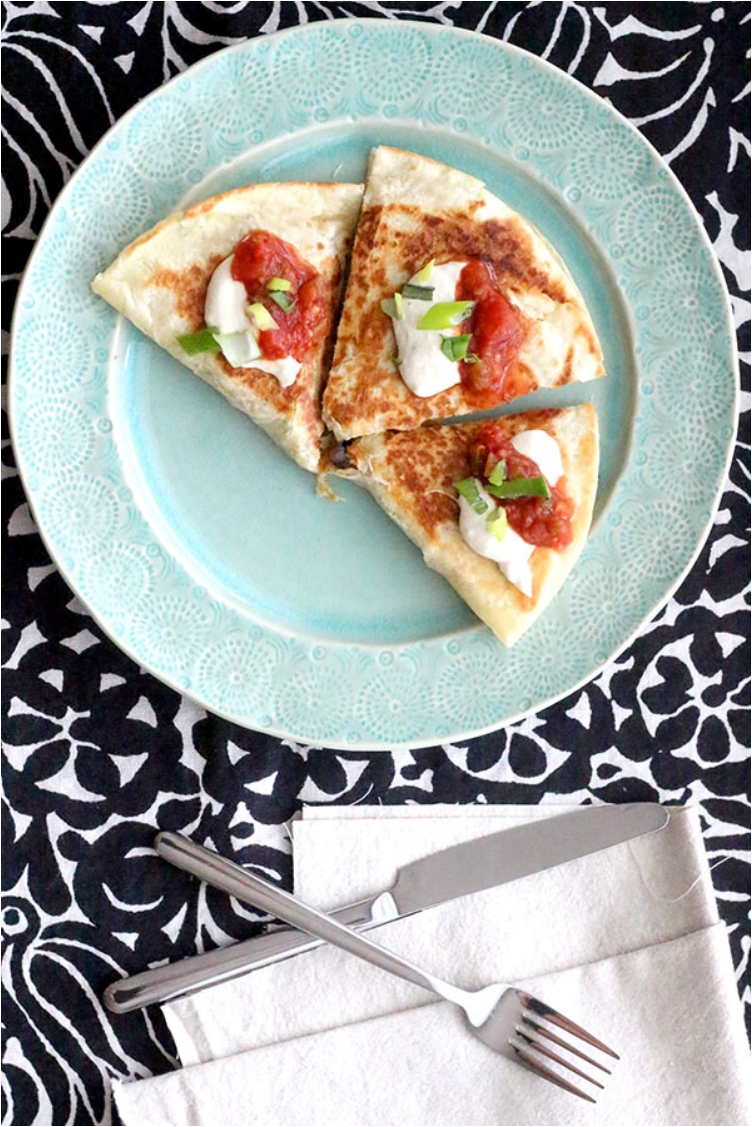 We live in a world where lots of people are vegans, and even more follow a gluten-free diet. So we have to provide something for everyone, and this one is a veggie alternative. As most people know, black beans are a great protein source for vegans. But it all comes down to the butternut squash, as the veggie gives you the perfect balance of sweet and sour.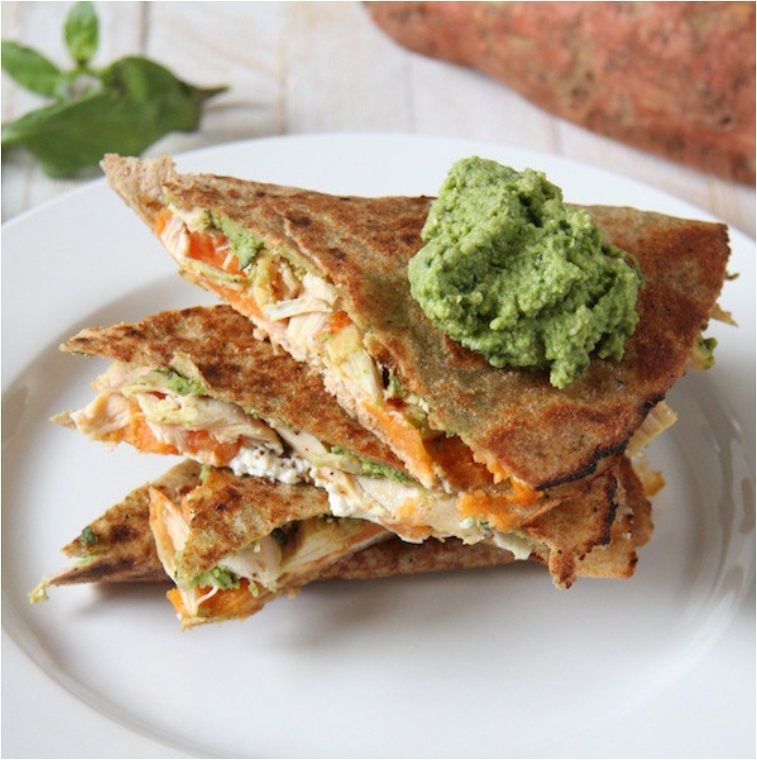 Another vegetarian-friendly quesadilla recipe. I've come to appreciate hummus lately, as it's the perfect ingredient for a quick dinner. Just cook it and throw in some veggies. This quesadilla, however, requires a bit more preparation time. But it is so very delicious and creamy!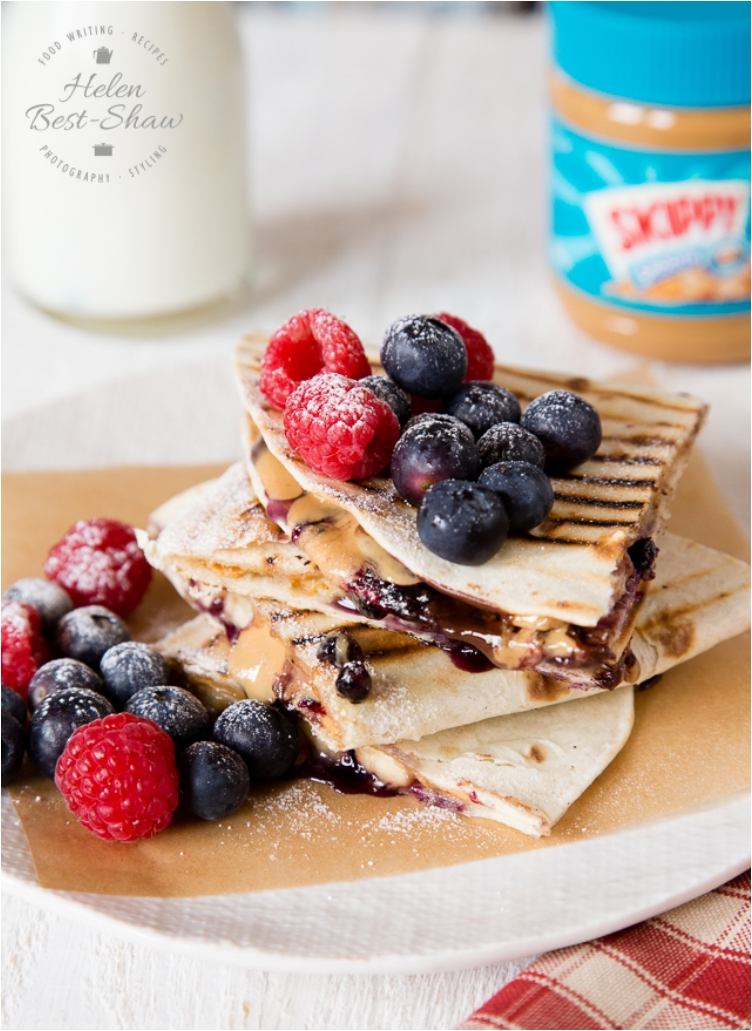 Think of it as a Mexican pancake (after all, pancakes are very similar to quesadillas). And I'm sure you'll appreciate a different dough for your pancakes!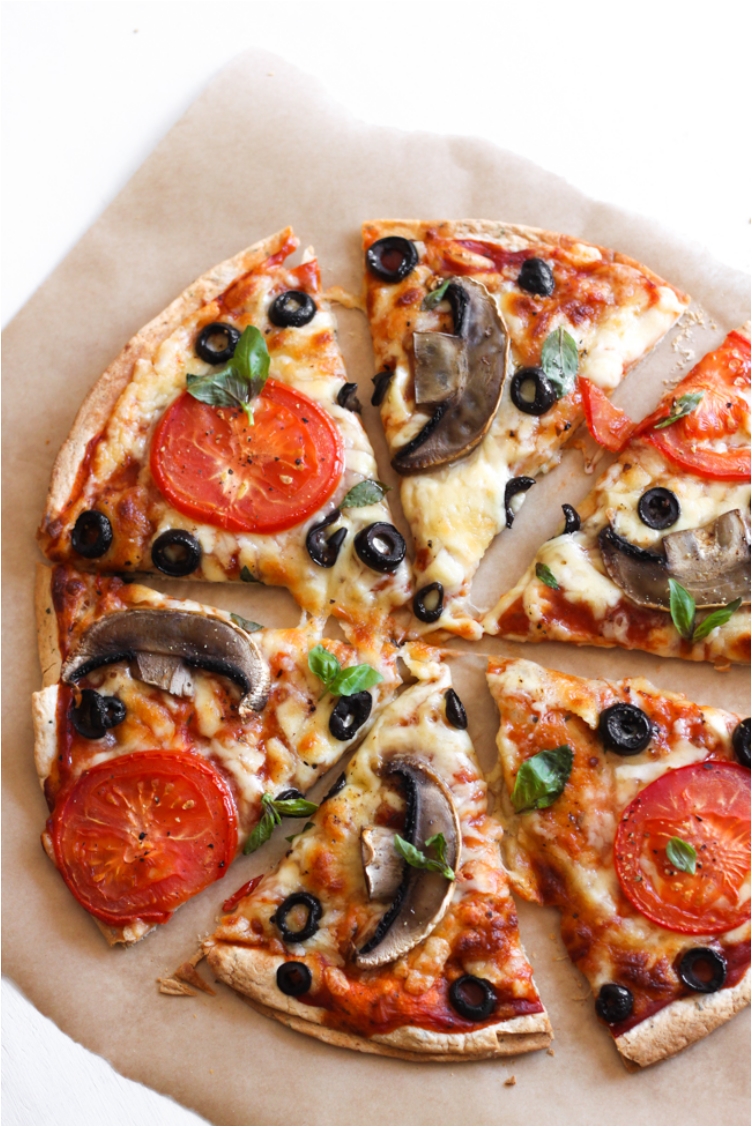 If you remember, we had a pizza quesadilla in the beginning. But in that recipe, the ingredients were in between two tortillas. In this case, we have a regular pizza, with the only difference being that the dough is actually a tortilla.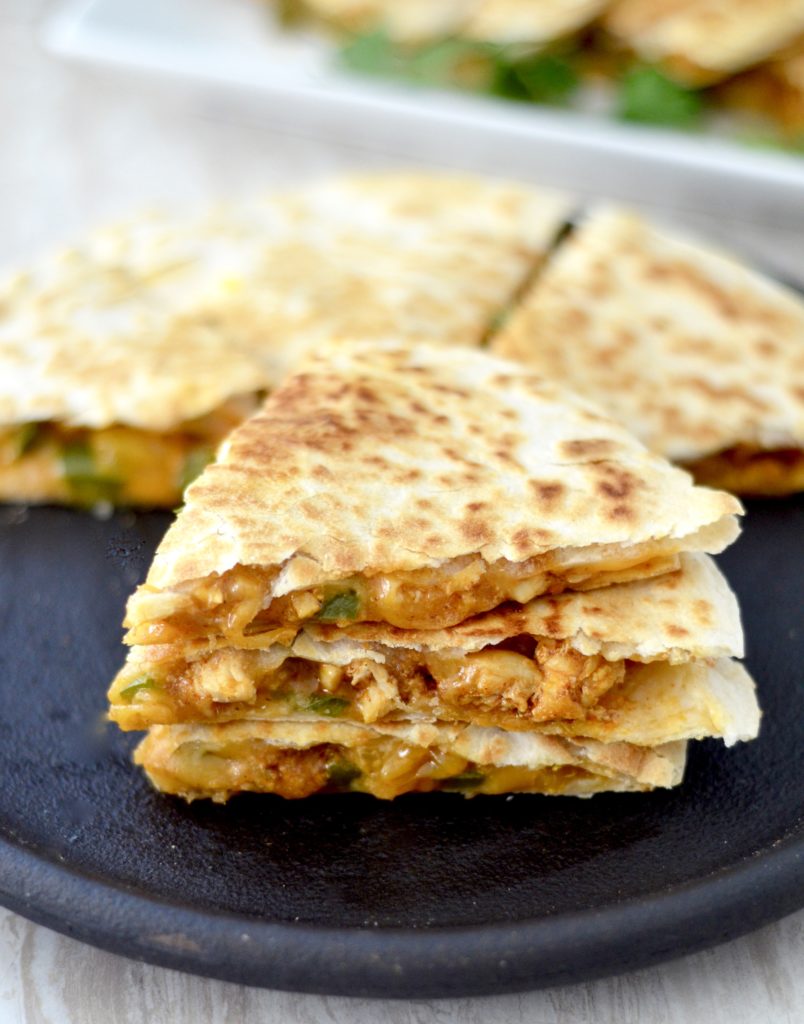 For meat lovers, chicken quesadilla is one of the easiest and simplest dinner dishes. But just a regular chicken quesadilla isn't good enough—you need something to spice it up, and orange and mandarin are perfect for that. You get a neat balance of sweet and sour, and some vitamin C to boost your vitamin intake.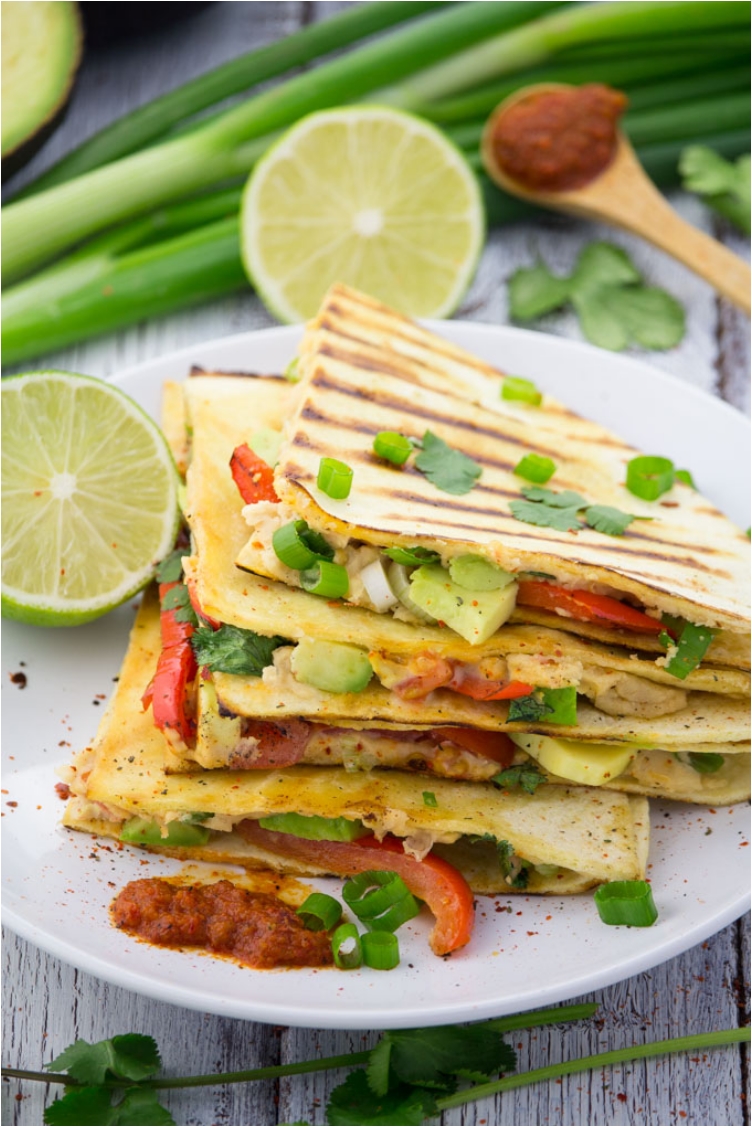 We have a lots of different beans here. But what I like even more is the abundance of vegetables like onions, peppers, tomatoes, and even avocado (yes, I know it's a fruit). Think of it as a neat way to give your children their vegetables.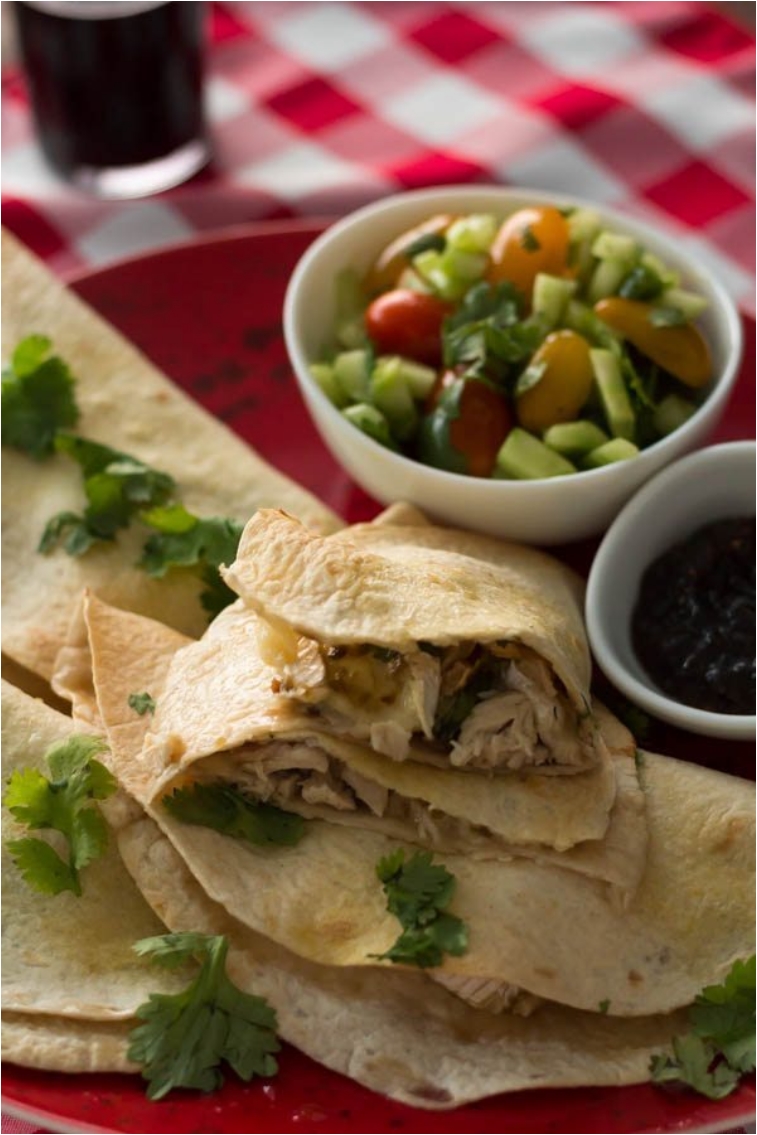 I won't lie. This dish is one that requires getting used to the flavor and taste (it includes spicy jalapenos, brie cheese, and sweet raspberry jam). But that's exactly the point. If you've been to a five-star restaurant, you know that chefs love to mix sweet and sour ingredients. For example, one of my favorite dishes is veal meat with some fruity sauce.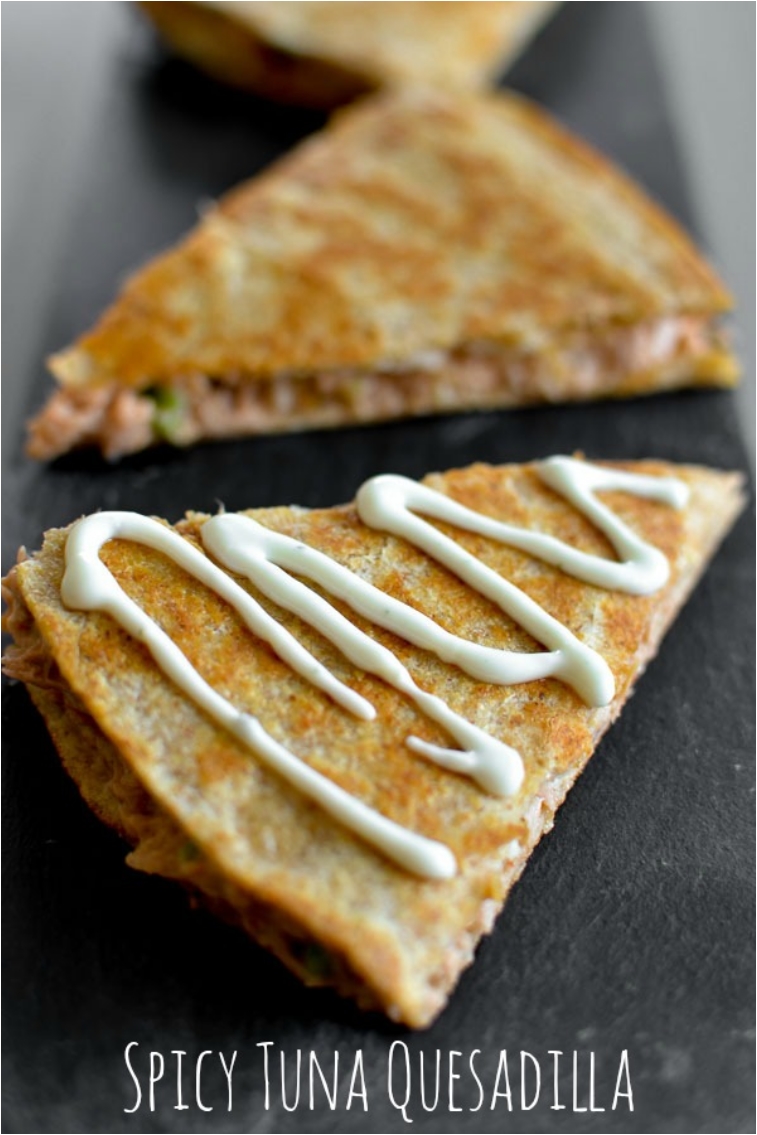 Tuna is a fish that goes well with everything; you can throw tuna in almost any meal, and you'll get a tasty and flavorful dish. But the simplest and best way to eat tuna is with just one or two more ingredients. In this case, that one ingredient is blue cheese.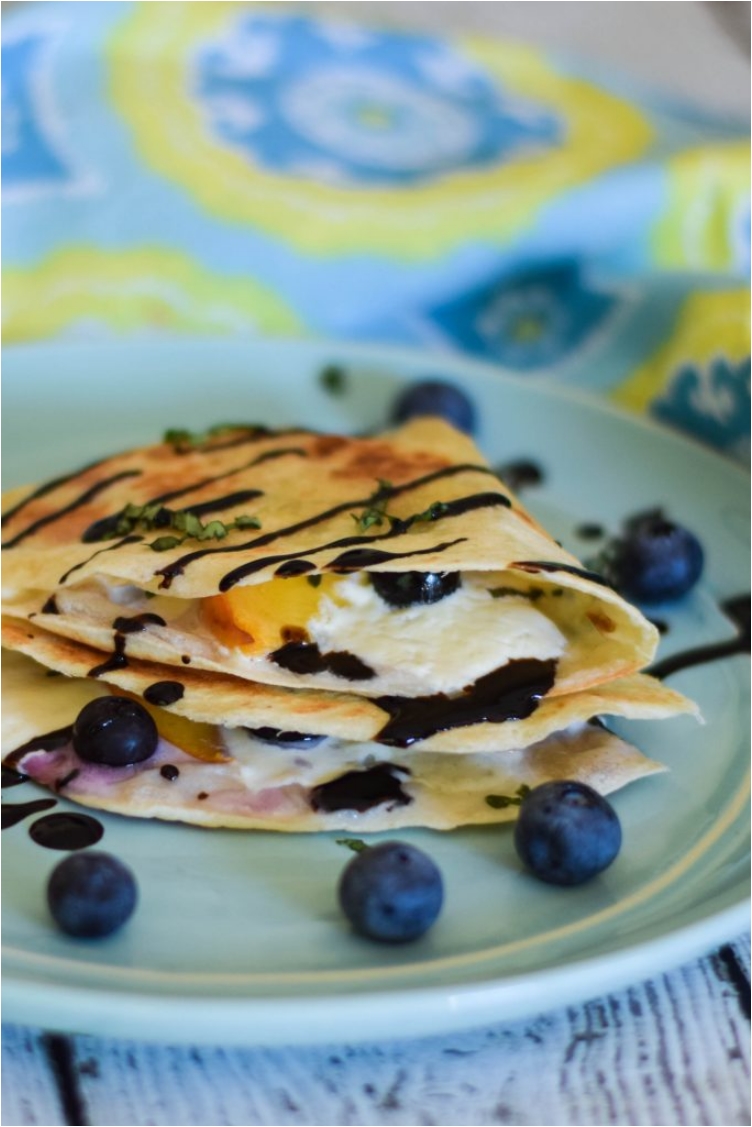 We had a few sweet quesadilla recipes previously. This one is perfect for breakfast. Start the day with a vitamin boost, and you can be sure you won't crave sugar later on.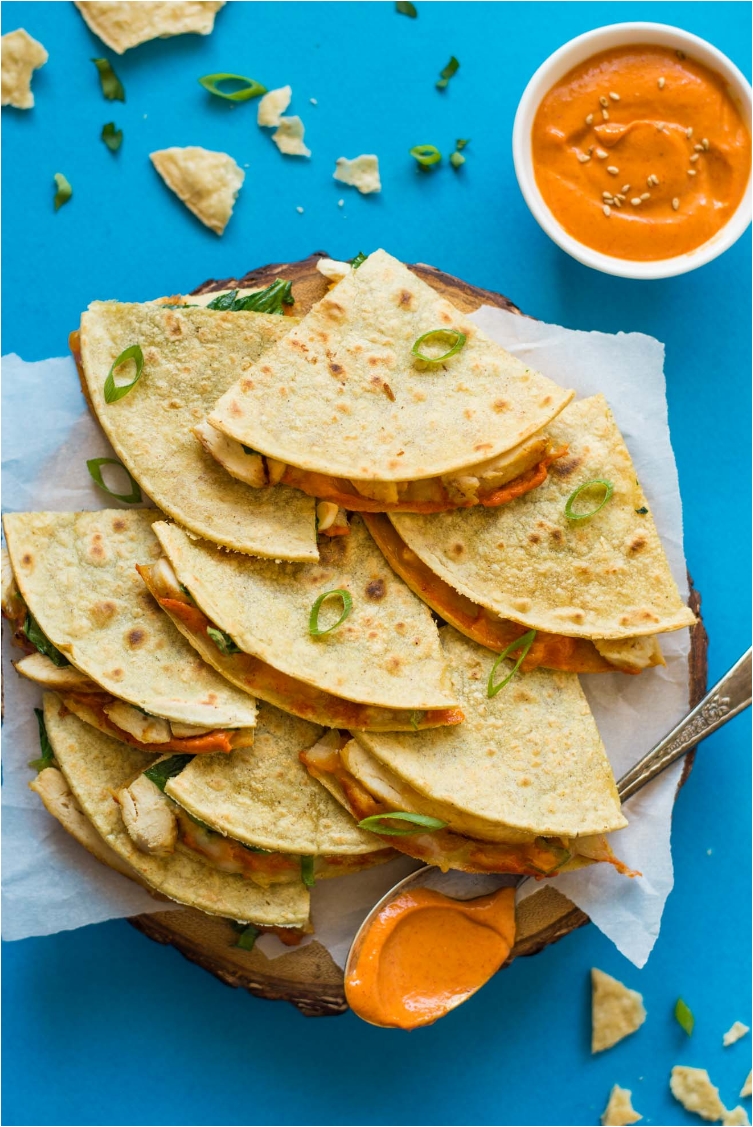 In Korean cuisine, gochujang sauce is what soy sauce is in Chinese cuisine: you just have to have it in every meal. As for what it is, gochujang sauce is a fermented, red pepper paste. Include it in any meal, and you get the perfect spiciness that almost everyone can stomach.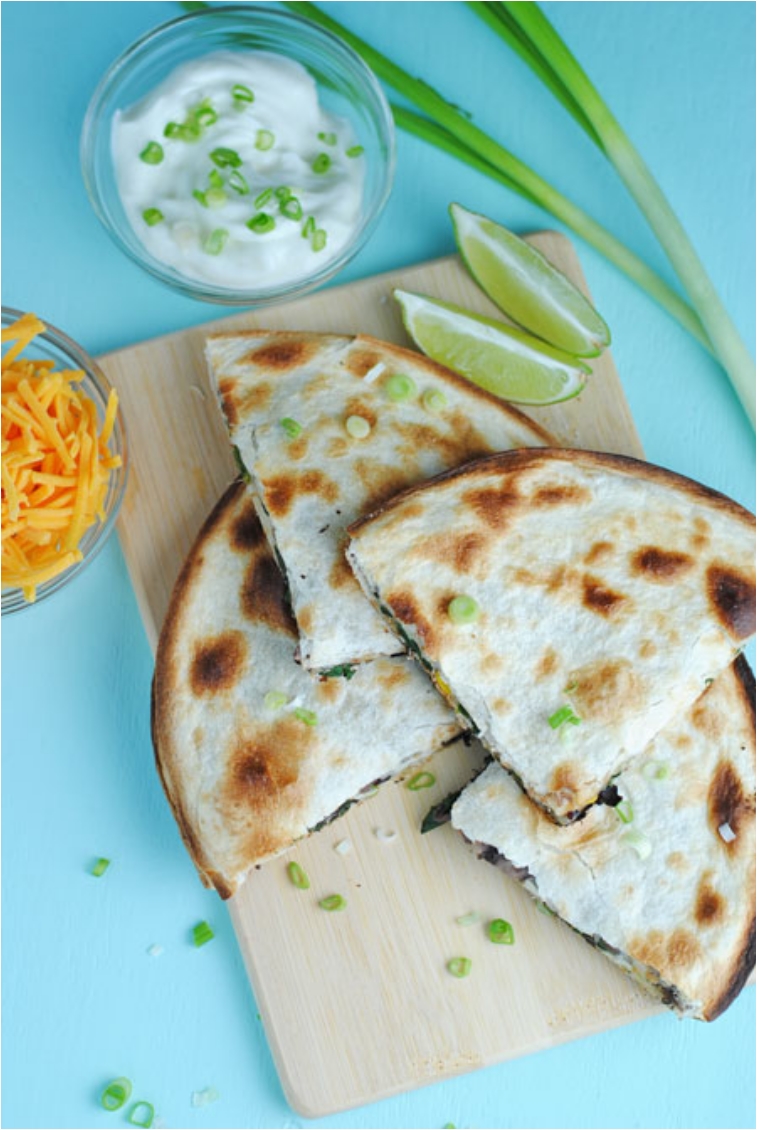 I'm sure lots of people have the same problem: making the perfect, crisp and crunchy quesadilla. That's why I wanted to include a recipe that explains how make it. Bonus points for it being a vegetable dish.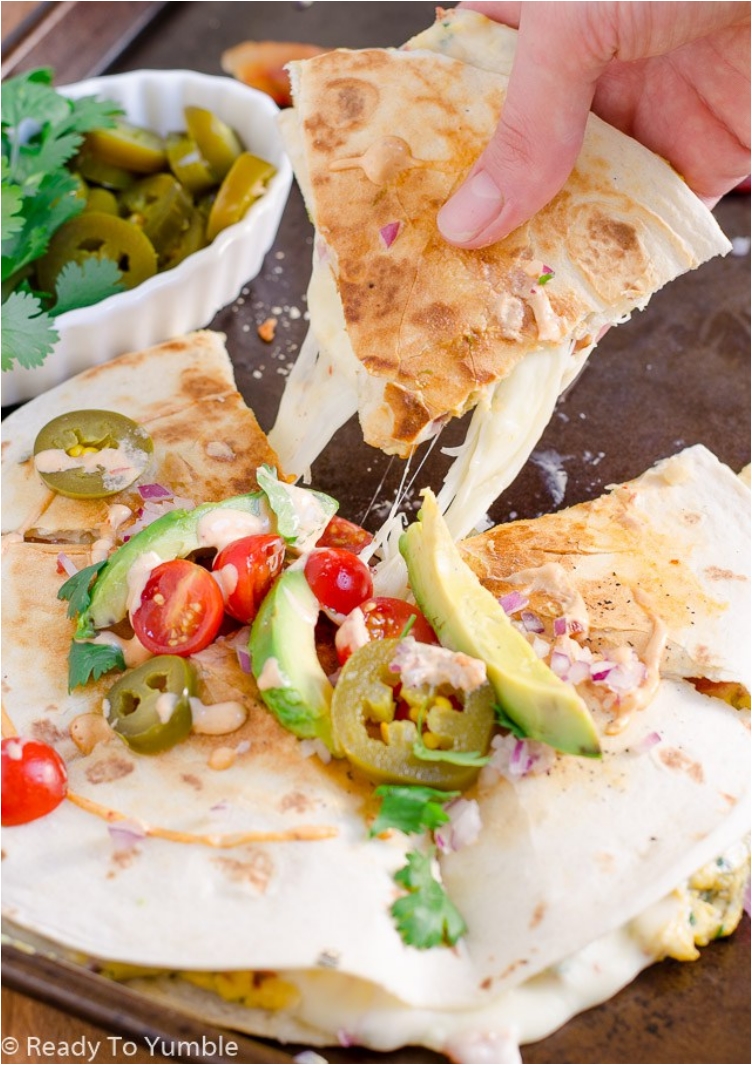 Have you ever watched a food commercial that includes that moment when the cheese simply melts in your mouth? That's the feeling you get when trying this quesadilla recipe.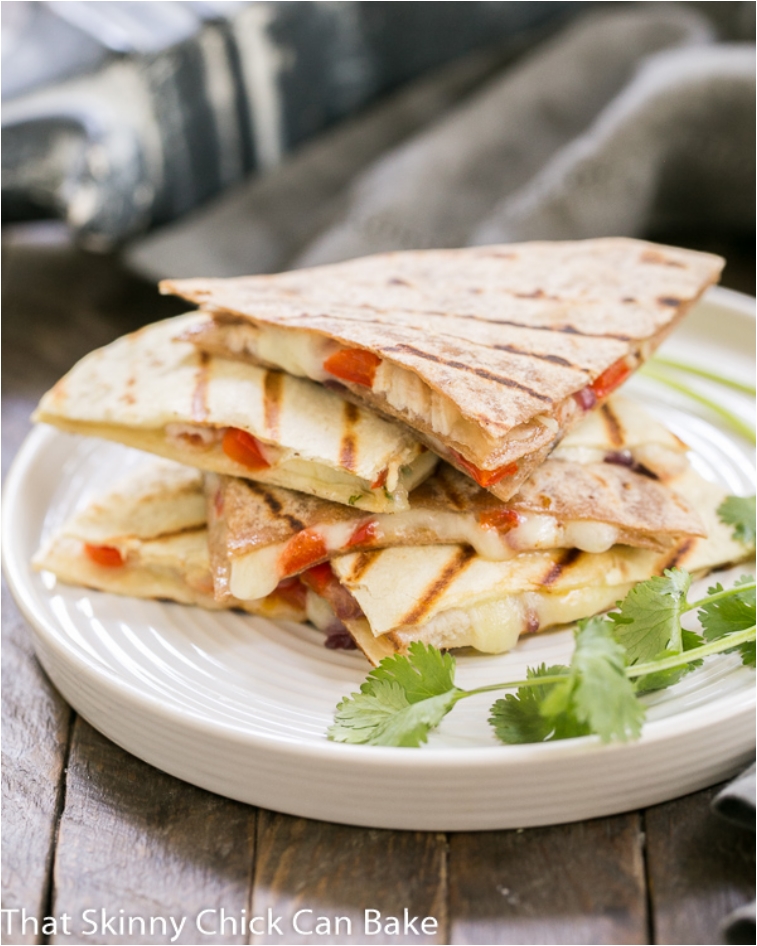 Pork is not a common meat ingredient in quesadillas. Most people prefer chicken or sometimes turkey. However, if you want something heavier (and higher in calories), go for pork. Throw in some spices, and you have a perfect lunch.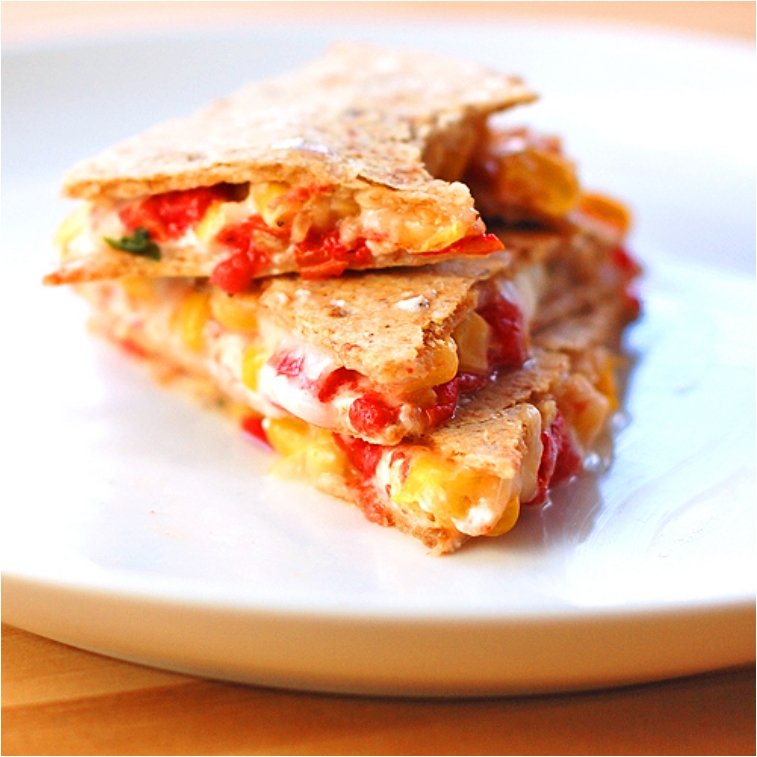 This is another one of those Italian takes on the quesadilla recipe. Basil and mozzarella are staples in the Italian cuisine, and you just need some corn for the filling. As you can see, simple and easy to make!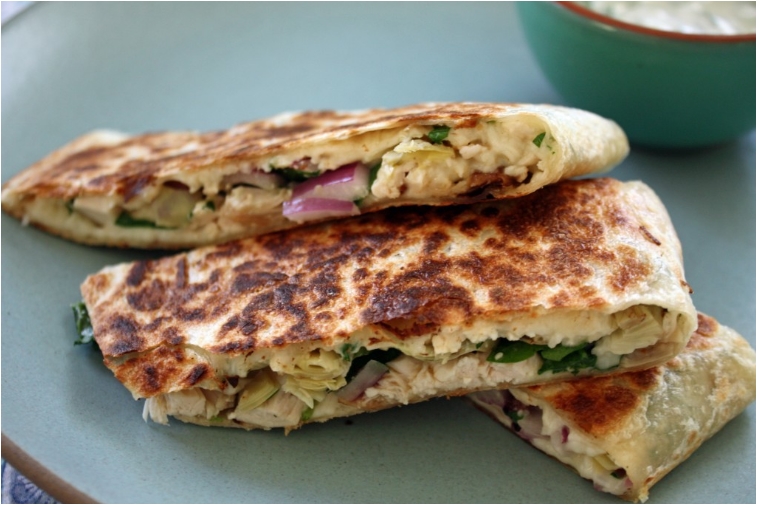 Greek cuisine is something you simply can't dislike. After all, Greece is the country that's home to some of the most delicious olives. And that's exactly what you have inside: olives and feta cheese. There are some other ingredients as well, but the flavor comes from the olives.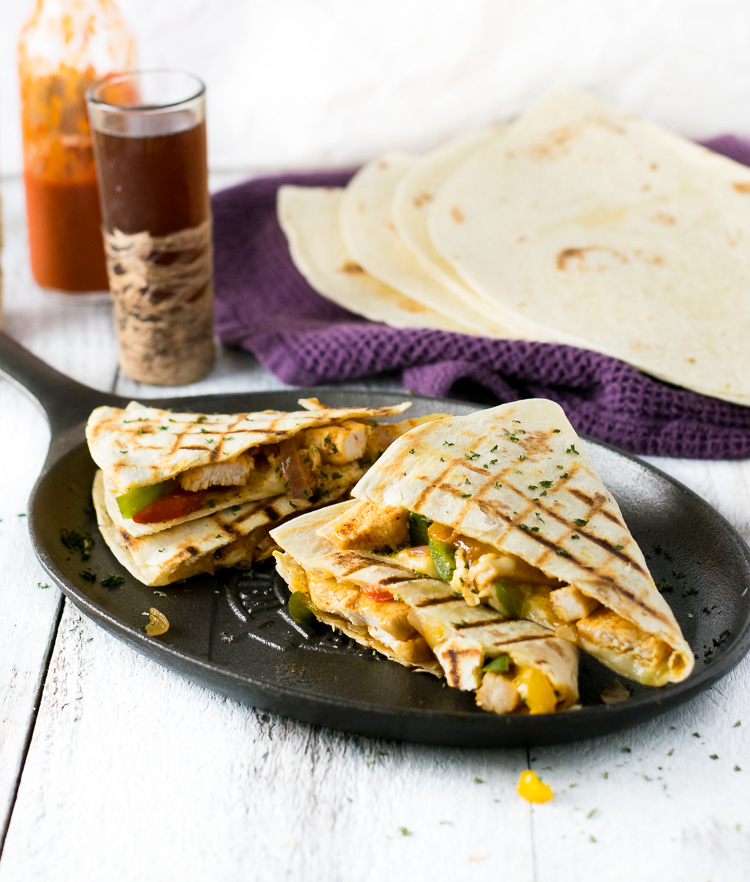 You can easily call this the spicy chicken recipe. After all, that's what the fajita seasoning is: cumin, cayenne pepper, garlic powder, chili powder, and paprika. Some people want to combine this spicy chicken recipe with sour cream, which is a great way to balance out the flavors.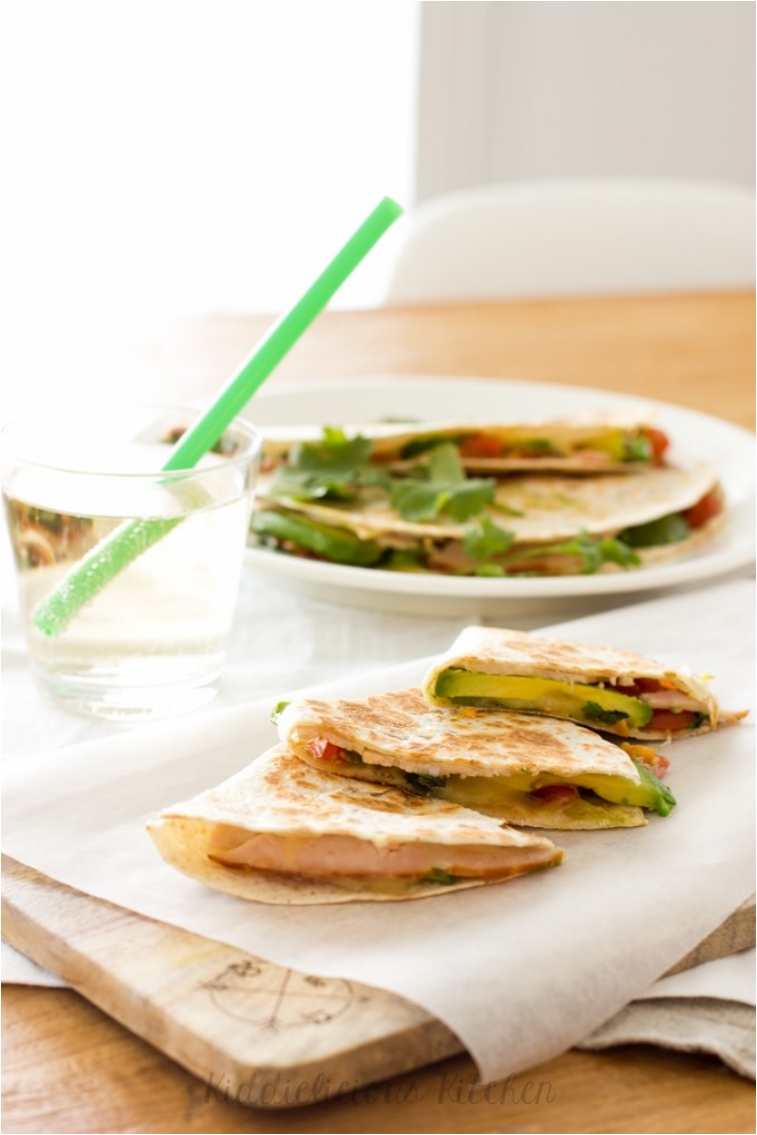 Let's finish off with a classic quesadilla recipe—one that includes avocado. Whether you use whole chunks or guacamole sauce, you just can't make a classic quesadilla without avocado. And turkey meat is perfect for those who want something light (just not chicken!).
Hope you enjoyed, and be sure to share if you have any other ideas.