When you are eating cookies, I bet one of the first thoughts that come to your mind is "how many calories is in this cake, and is it healthy"? I know, most of us have the same moral dilemmas and questions when it comes to cookies.
But what if I told you that there are cookies that are completely healthy, and you can eat them guilt-free? And the best part is, I recommend these cookies for breakfast, because you want and need an energy boost to start your day. Packed with protein, these healthy cookies will help you last through your work day and eliminate cravings for unhealthy food. You can prepare most of them from the night before, and grab them once you get up in the morning. That being said, let's take a look.
To start you off, we have a twist for the classic chocolate cookie. Add in some cherries in, and you get a refreshing taste that is more fruity than chocolate like. Don't worry, there is still plenty of protein there.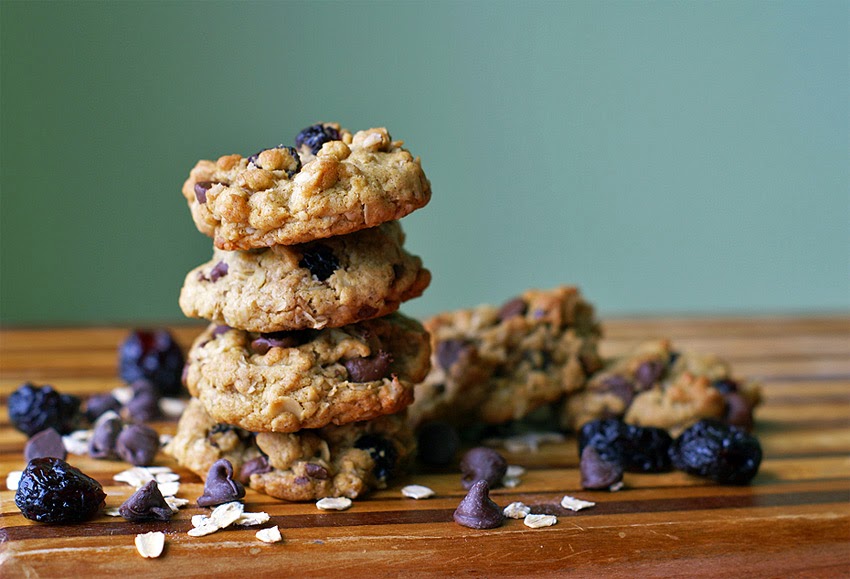 Pistachios don't get nearly as needed credit. They are one of the most underrated nuts, and I seriously don't know why. Their taste might be little too sour for most people, but you cannot ignore their nutritional value. Pistachios might not be rich in protein as almonds are, but they are close enough. So, don't ignore them anymore, and use pistachios for your desserts, these cookies included.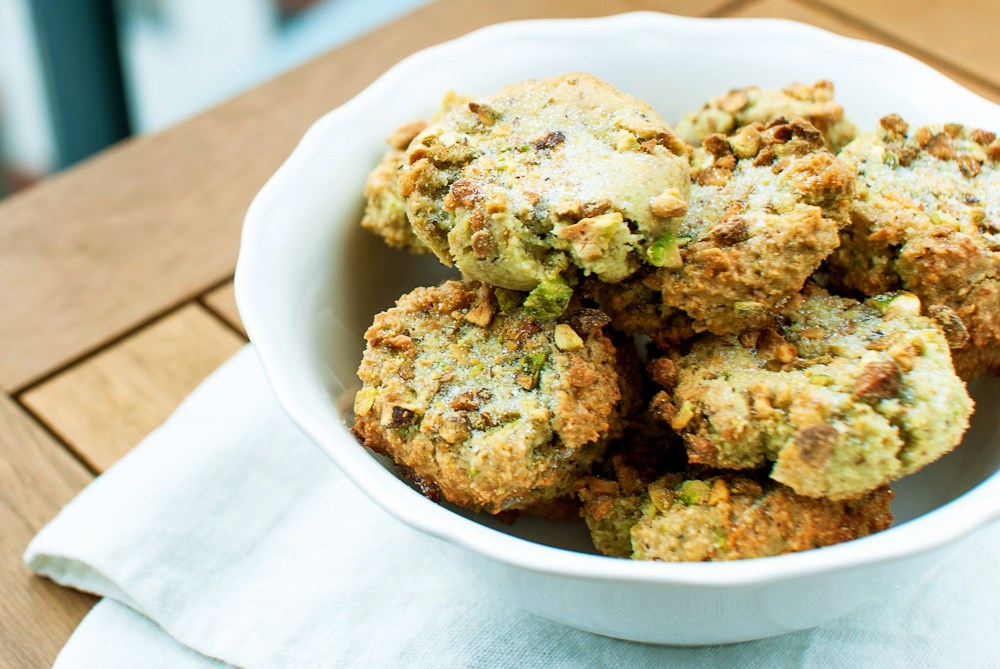 A popular name for these cookies is "Cosmic cookies". Nobody knows why, but they are delicious. And you can make them vegan if you like. As in most cookies on the list, the protein comes from the chocolate protein powder, but the flavor comes from the raisins and coconut.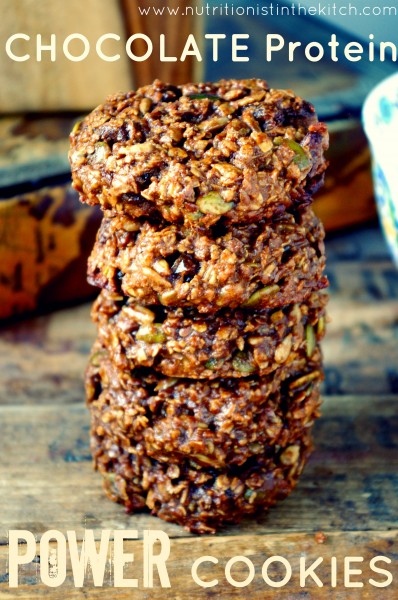 I don't know if you know this, but one of the best alternatives vegans have for protein is black beans. Packed with loads of protein, black beans are good for salads, soups, and desserts. Here, we have a classic brownie recipe made from black beans puree.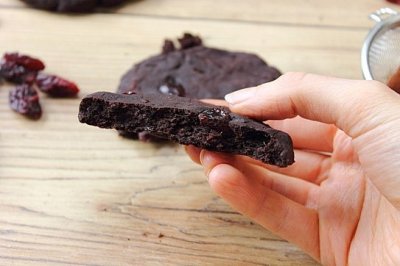 To put it simply, a brookie is a mix of brownie and a chocolate chips cookie. And they taste delicious. They have the texture from a chocolate cookie, the moist from brownie, and everything in between. And the best part is that you can freeze them. So, make a bunch of these delicious cookies, cook some, freeze the rest, and have them ready whenever you need.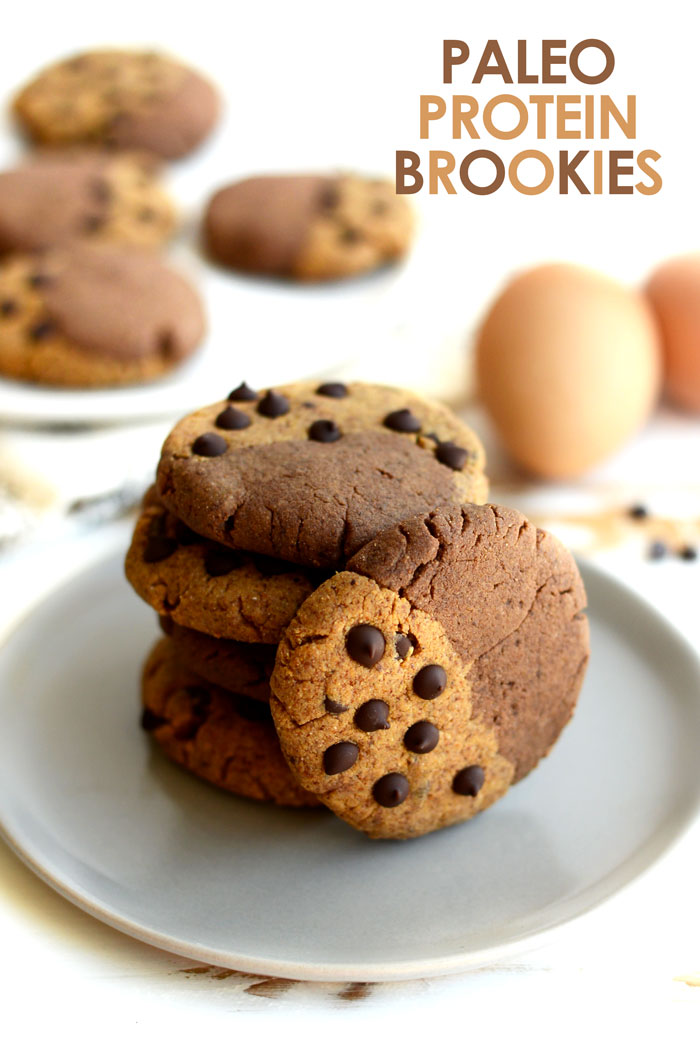 You can really sink your teeth in these cookies, as they are extremely rich in protein, and come without any refined sugar or other unhealthy ingredients. With main ingredients as coconut butter and cashew butter, you still get the sweetness, but without the guilty conscience after you eat several delicious cookies.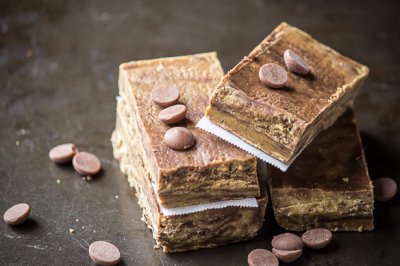 Oats and almonds make for a great substitute for flour here. What I like about this recipe is that it offers versatility. As in, you can follow the instructions, or switch some of the ingredients. It all comes down to whether you are beginner or expert in the kitchen. For those that are now starting to learn the beauty of home cooking, start with the instructions. Once you master the skill, you can switch and spice it up.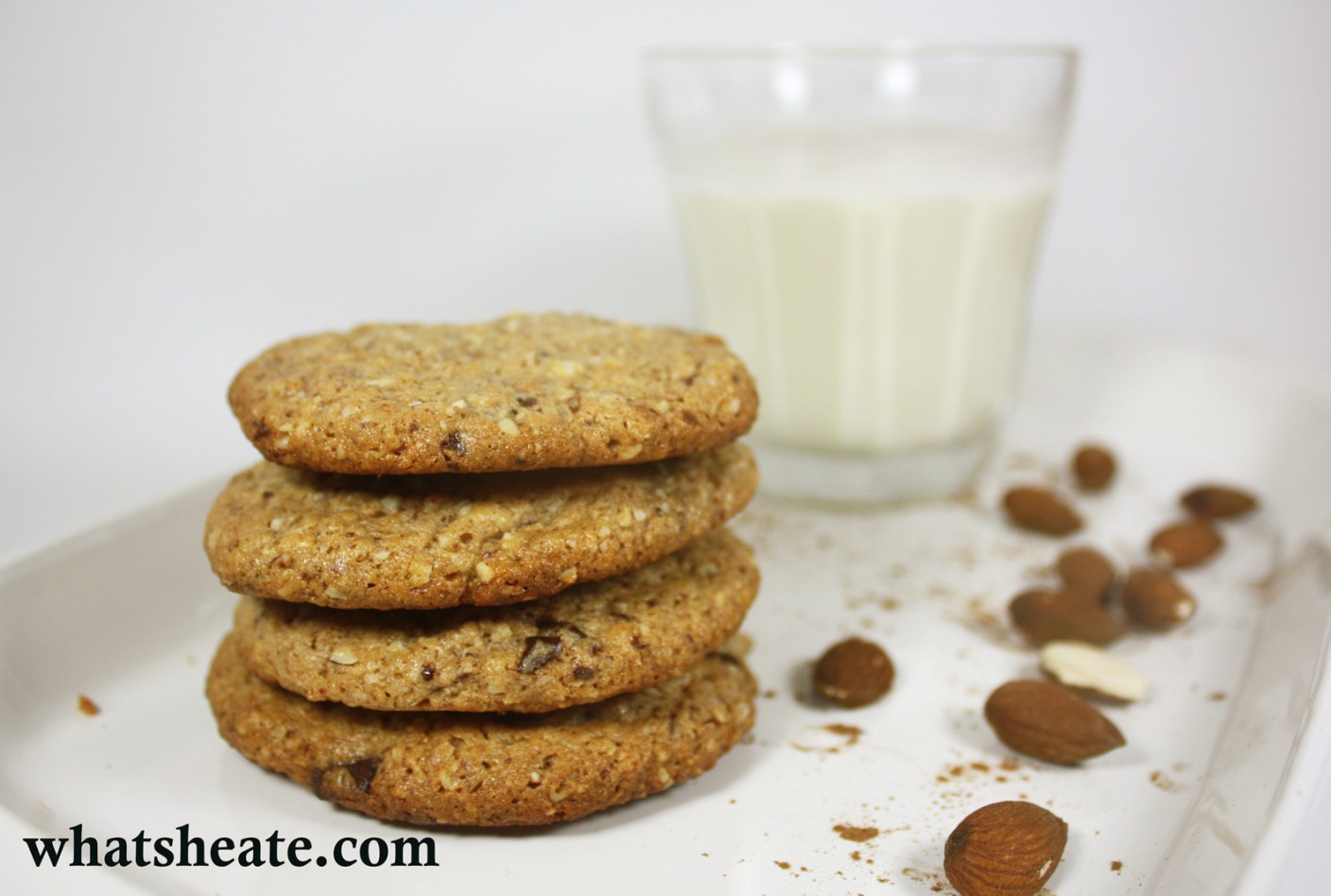 I know I said most of the cookies here are perfect breakfast, some of them are more suited for snacks. Take these strawberry cookies for example. I doubt they will be enough for your breakfast, but you can grab them with you, and when you feel craving for sugar, grab one or two cookies. Much better than going to the store and buying some chocolate that comes with refined sugar.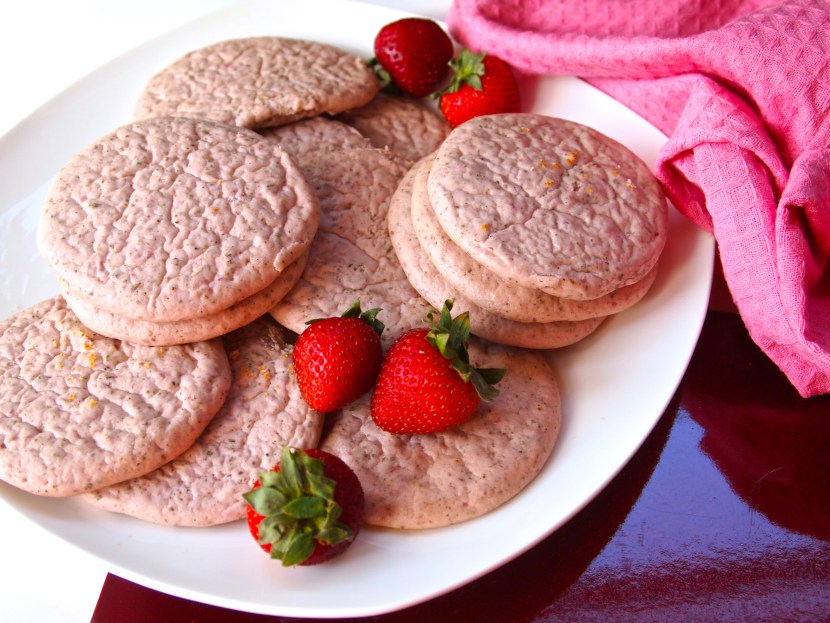 Nothing beats the oreo for some people. I know. While I am not a huge oreo fan, I know people that would die for a piece of oreo. And there are countless of variations for oreos cookies. This is just one of the healthy options, but there are many others. For now, this one will do the trick.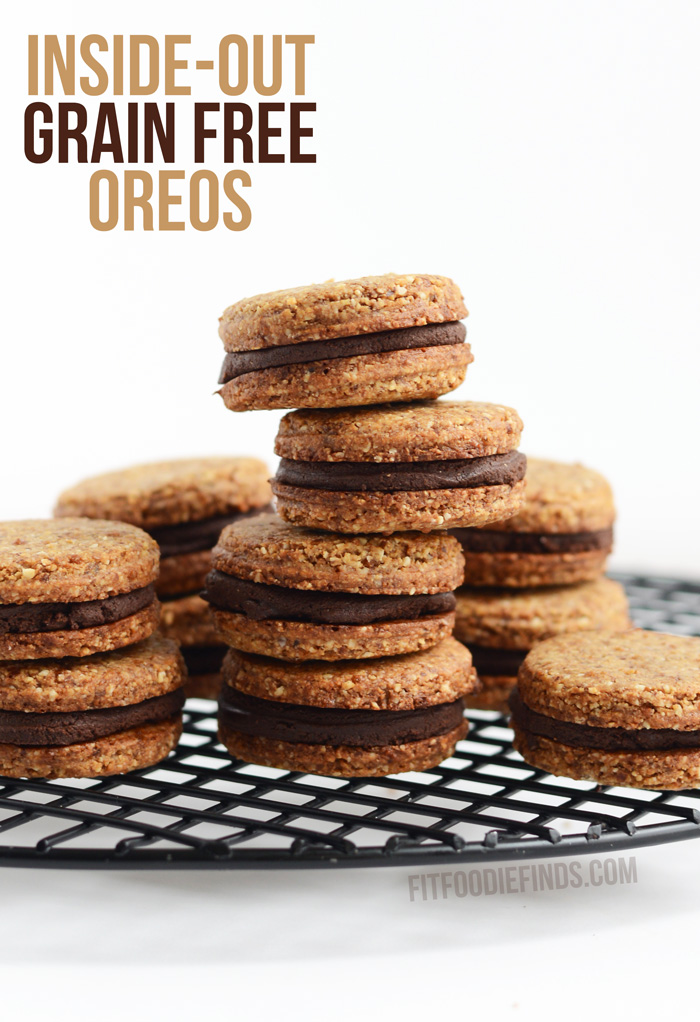 There was a joke on the TV show Big Bang Theory, when Sheldon is teaching Penny physics, and she asks about the "fake newtons", cookies very popular in the United States. Of course, the name doesn't come from Newton the physicist, but from something entirely else. I am not gonna reveal everything for you. Be as it is, here is a newton recipe you'd probably like, as the sweetness of figs makes this extremely healthy sweet sugar-free delight.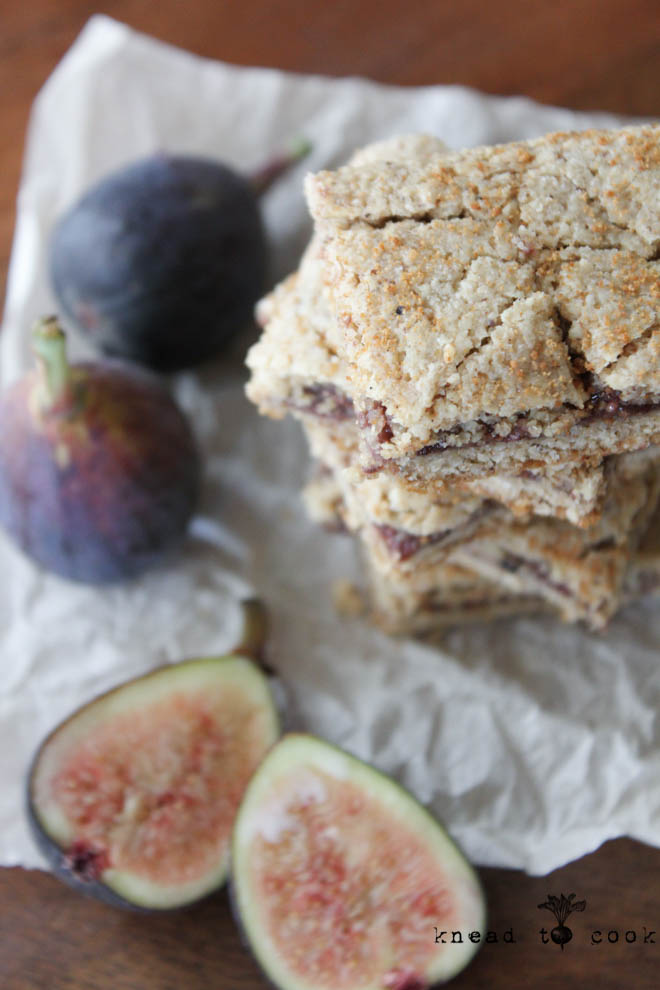 Healthy, and addictive, that is the best way to describe these cookies. Made from chickpea flour, they are gluten free, and I am sure you'll fall in love with them after the first bite.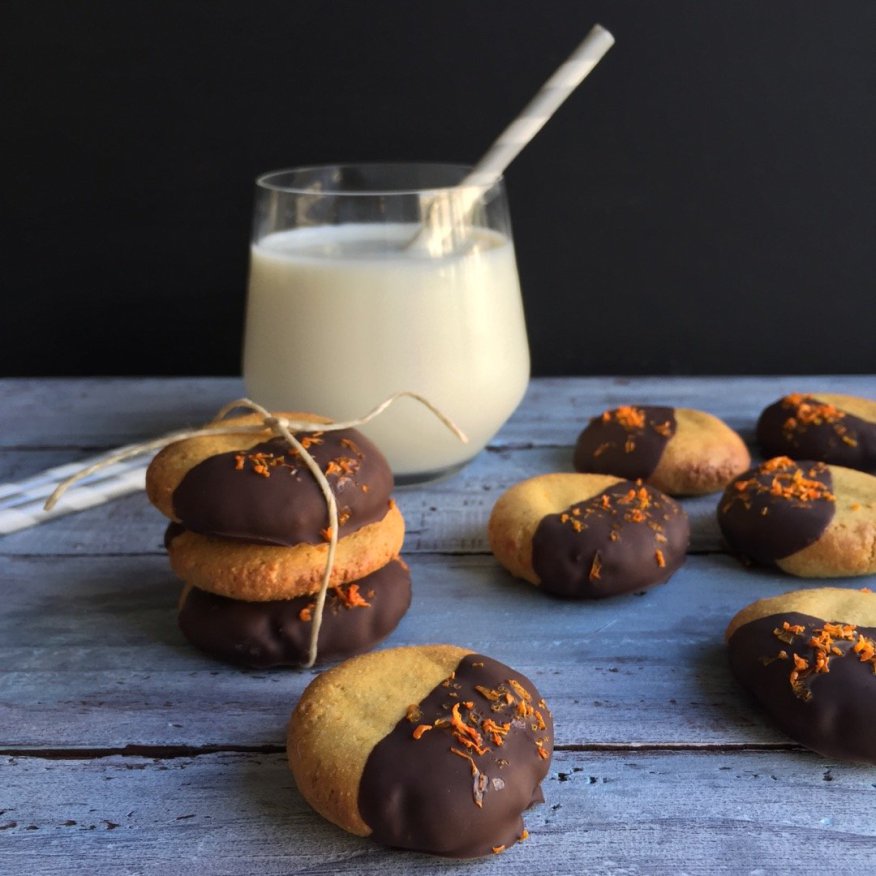 I love when I get my hands on "three ingredient", "four ingredient" and other simple recipes. Look, I love cooking, and I don't mind spending some extra time in the kitchen. But same as you, I don't have that much spare time every day. So, for days when I am in a rush, three ingredient recipes come handy. Enjoy!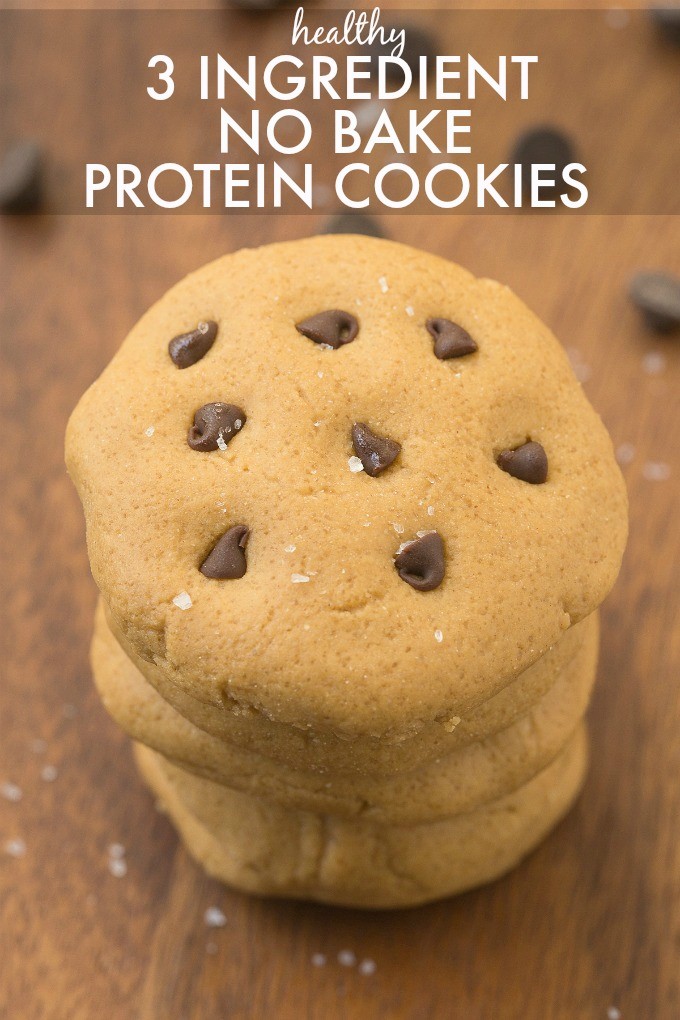 Do you know that sweet potatoes have more vitamin A than carrots? And how about protein? Many people underestimate the power and potency of sweet potatoes. Don't be one of those people. Sweet potatoes are good in a way they can be used for lots of desserts, but also for soups and as a side dish. Here, I have a protein cookie just for you.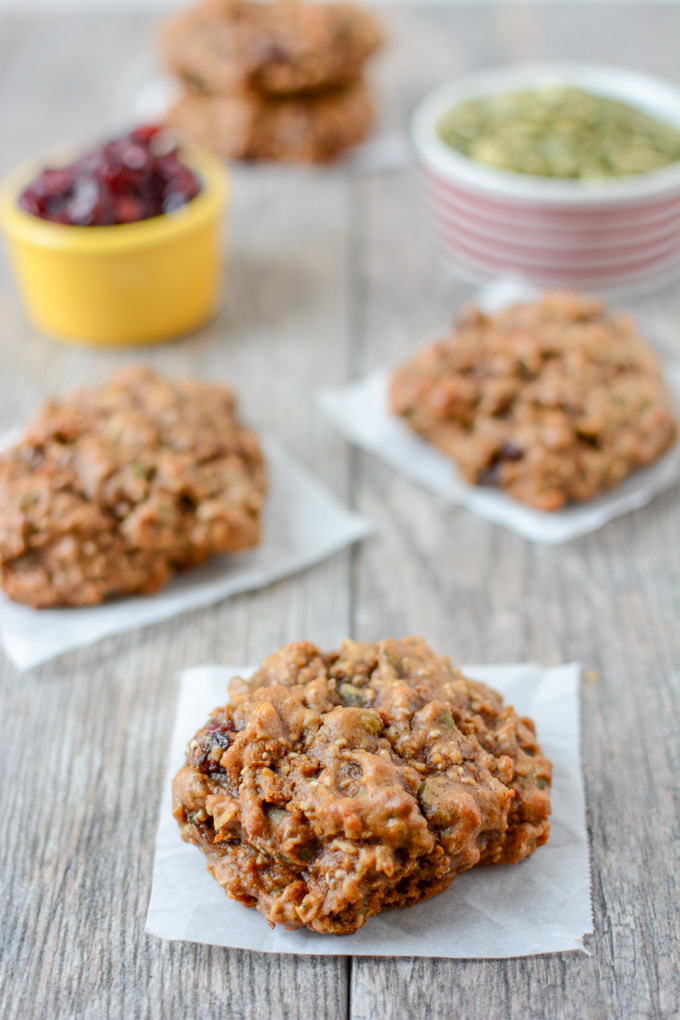 Packed with protein, these cookies are also unique in the way how many spices you can add to the mix. Of course, most of the spices are optional, and I recommend trying one at the time. Or you can go all in and add all the spices to the mix. Don't worry about sweetness. Thanks to the dates in the ingredient list, these cookies are more than sweet.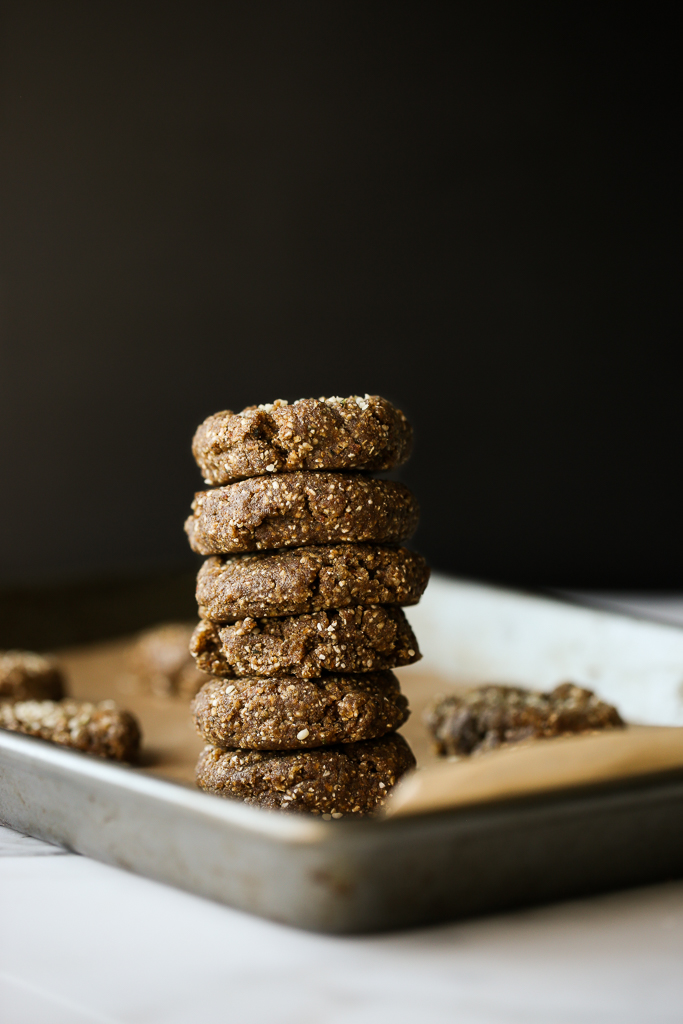 Before you get all confused about what is proats, let me clear that up. Proats are actually oats cooked with a scoop of protein in them. Now, once that is cleared, let's look at the cookie recipe. Unlike most chocolate cookies, because of the oats here are cooked, you get a rather soft texture, not crispy. And then there are hemp seeds, not something you often find in traditional cookie recipes.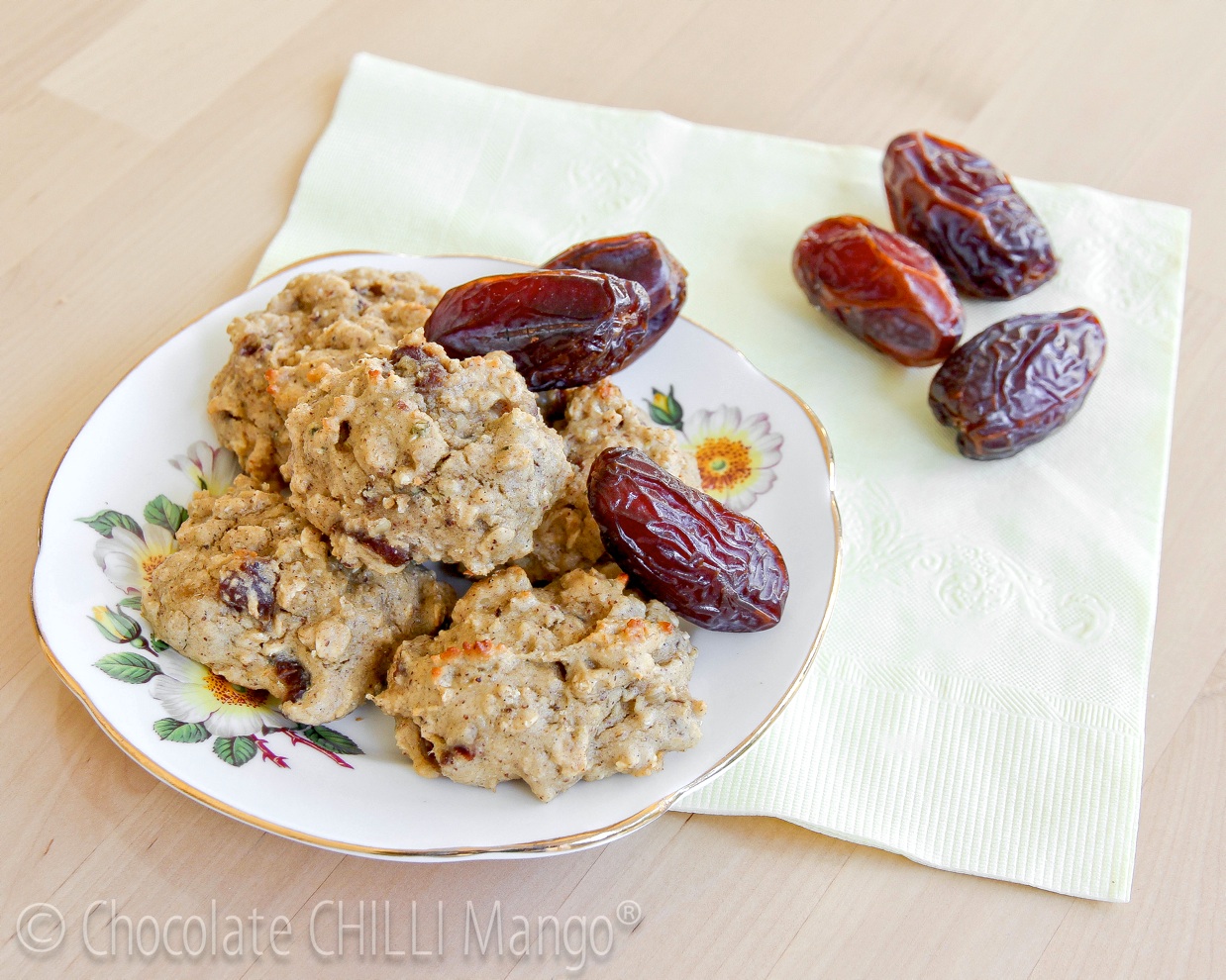 Whose to say that cookies cannot be more than just regular cookies? Valentine's day might be gone, but that doesn't mean you shouldn't make some love inspired cookies every other day in the year. Love is celebrated through the whole year, and these cookies will bring you and your partner together.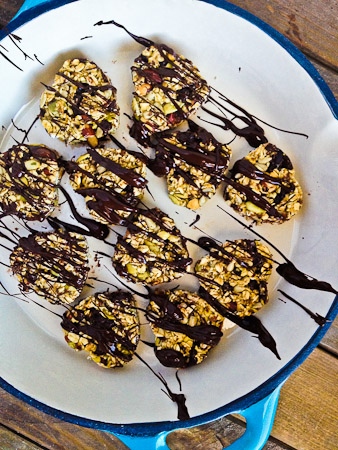 What I like the most about these cookies is that they come with seeds and fruits in the same time. Because of this, the taste might be little unconventional for you, but give it a try. And besides, pumpkin seeds are packed with protein, making this cookie even more potent. Raisins and cranberries just give it a refreshing taste.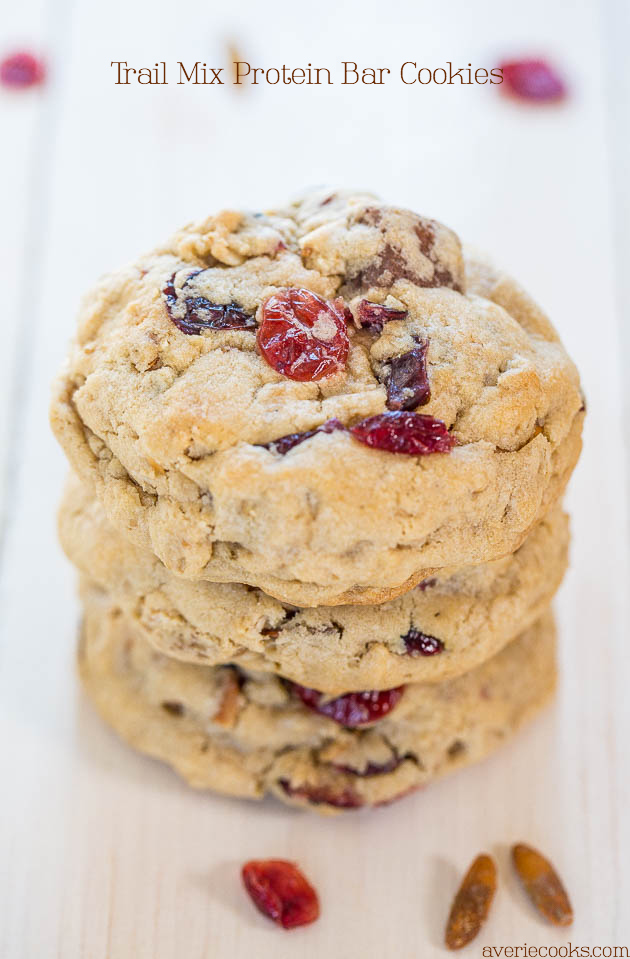 Look, I always say, one or two bananas is the best way to start the day. You get tons of energy, protein, and magnesium from the bananas. But if two bananas sound boring to you, I have a banana inspired cookie that will make things more interesting.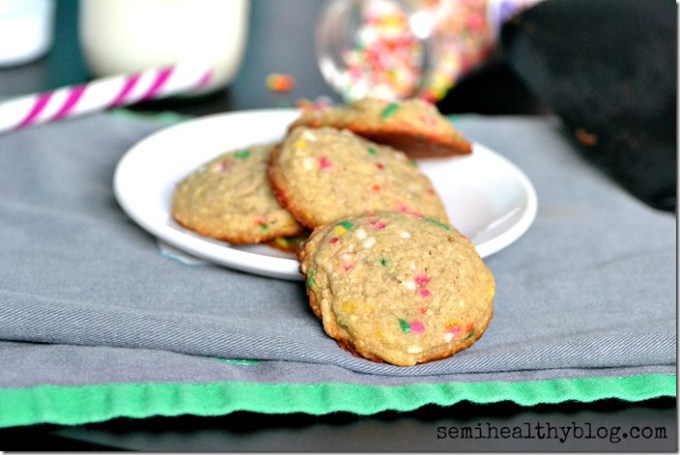 Flax seeds, hemp seeds, coconut, and sunbutter are the main ingredients, making these cookies a true protein bar. With a nutty flavor, you might not get your usual sweetness, but they are more than filling. Once you get them out of the oven, you'll be instantly attracked to their crispy texture.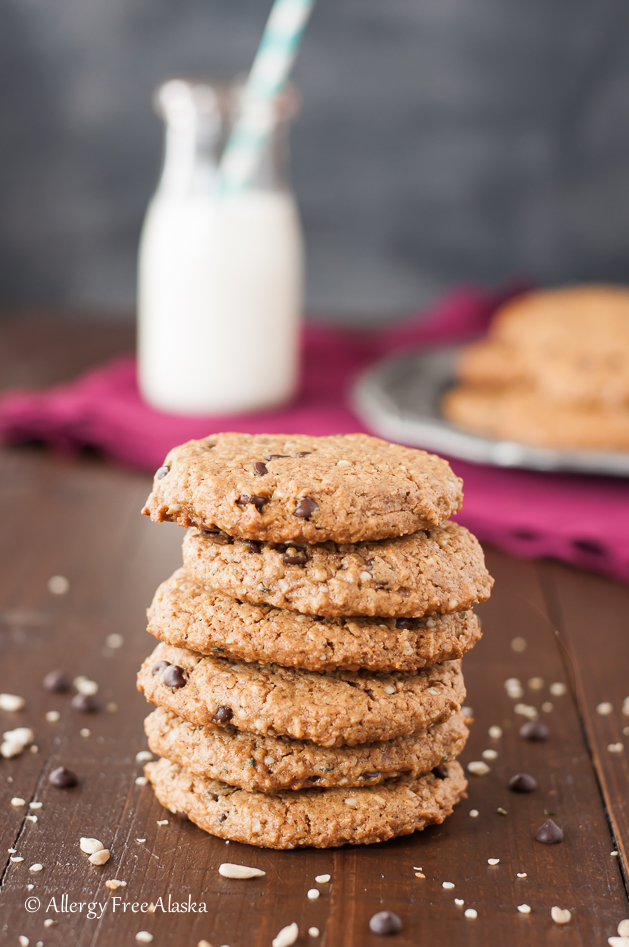 On first glance, you might think there is not much protein in these cookies, but that is far from true. And besides, whose to say protein cookies have to be nutty and chocolate in flavor? You can enjoy a little exotic dessert from time to time, and there is no better fruit for that occasion than mango.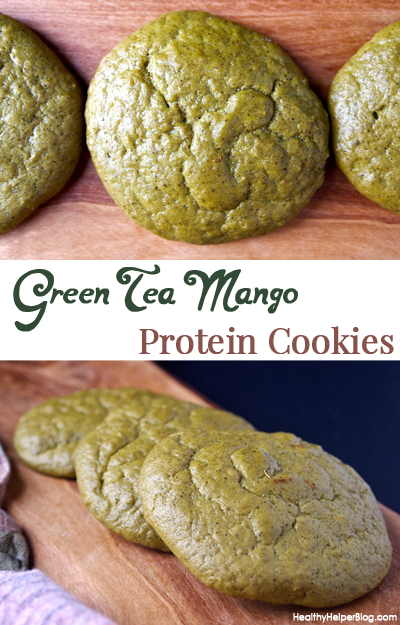 These still have a little sugar in them, but the sweetness comes from natural sweeteners like maple syrup and peanut butter. Chickpeas are great alternative to flour, and to top it off, vanilla makes them moist and creamy.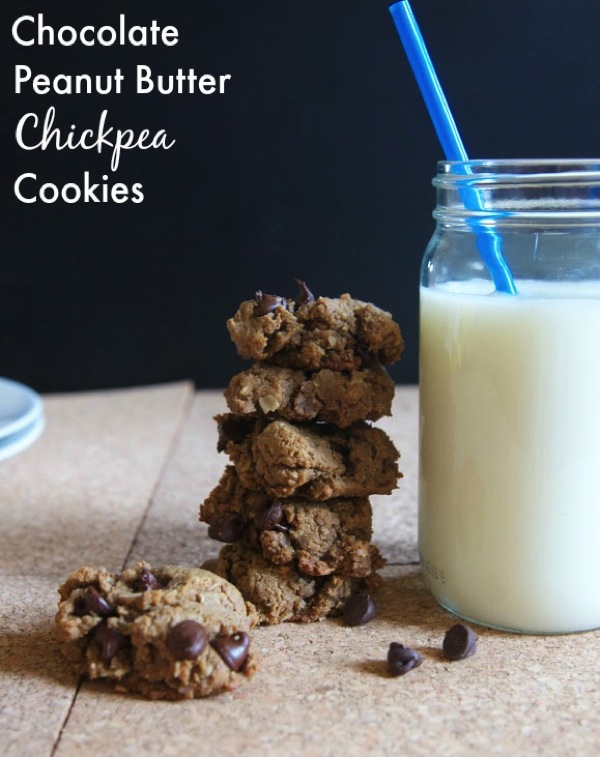 I gave you a spicy cookie before, but I want to share another one with you. The spices are almost the same, and they include ginger, cardamom and cinnamon. Look, mixing ginger and cinnamon is not something most people are used to do. Cinnamon is usually the sweet spice, while ginger is the sour one. But I always say, give it a try, you might like it.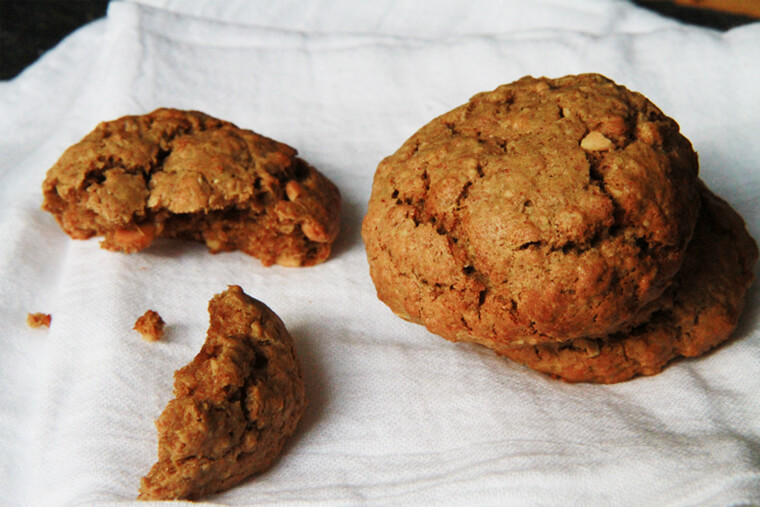 I've said it many times, quinoa seeds are definitely a gift from the goods. Their neutral taste makes them perfect for any meal, be it sour or sweet. And because they are already packed with protein, you don't need protein powder for your recipe. Quinoa seeds make a great basis, so use them as much as possible.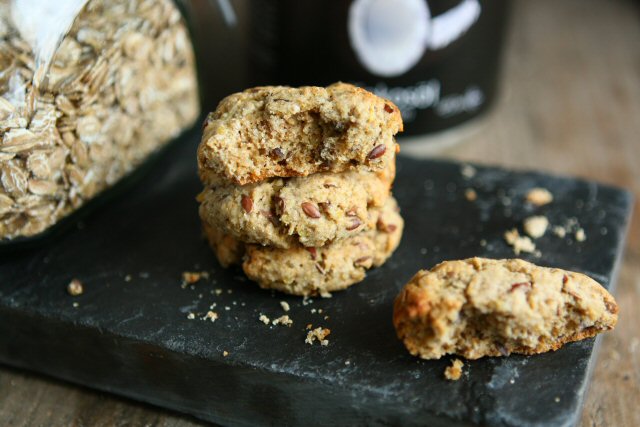 Perfect as a grab and go snack, these cookies are gluten-free and vegan in the same time. When you need to avoid wheat, buckwheat is one of the best options because its richness with flour and magnesium.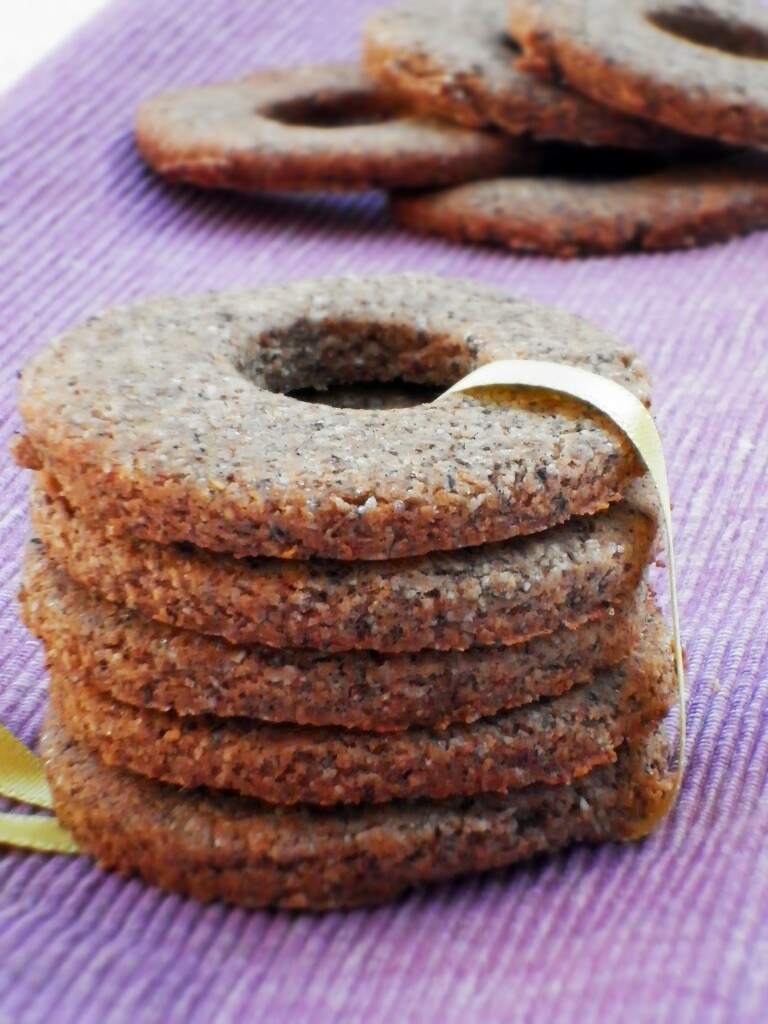 Now here is another snack recipe you can serve at your dinner or lunch table. And it seems only appropriate we finish with a chocolate recipe that comes packed with protein and zero guilt.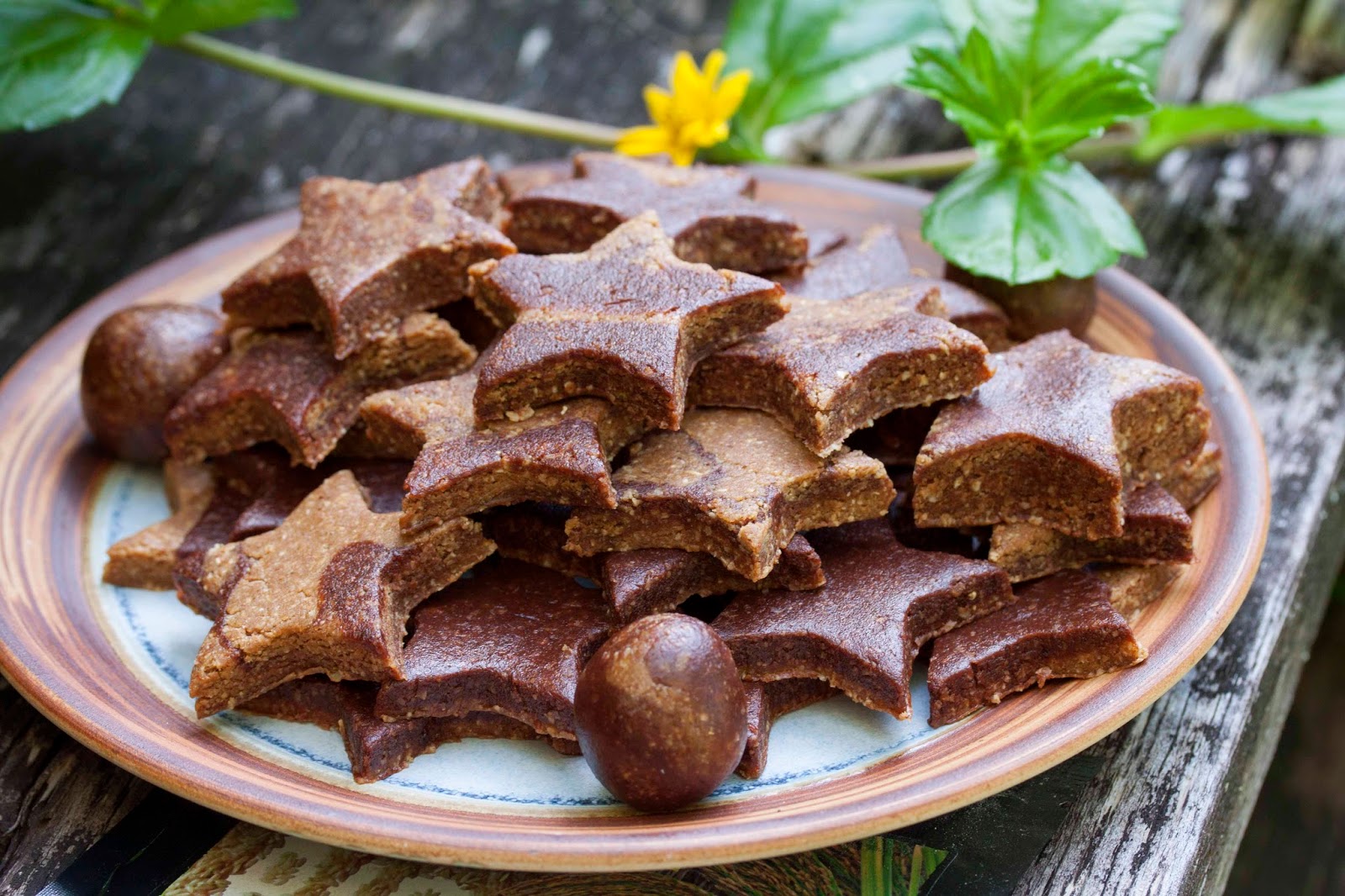 Read Next: 21 Homemade Protein Bars For A Healthy And Rich Power-Up Snack