One of the drinks many of us are having during the summer is lemonade. And as much as I love the classic lemonade, I wouldn't be myself if I didn't find some variations. That being said, I like to share with you some of the twists, tweaks and variations of lemonade, a drink all of us need to prepare in the summer. Those warm nights and days can be exhausting, and nothing cools you down like a fresh lemonade. Let's have a look.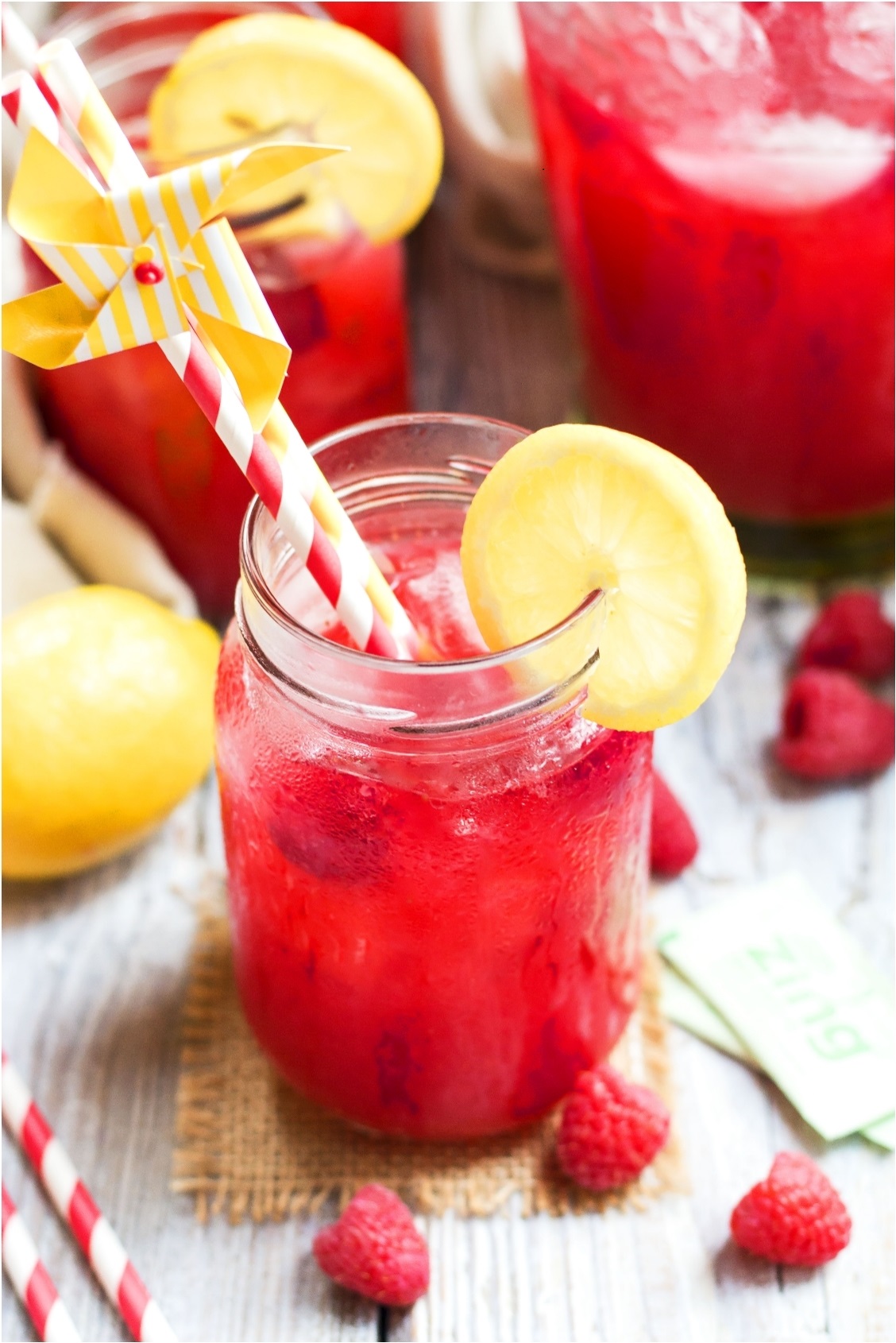 Lemonades are far from sweet. After all, lemons are more acidic fruits than than sweet fruits, and some people just cannot stand the taste. One way to address the issue is with some sweeteners. I like to use stevia, because it is natural and healthy. As a bonus, raspberries will further enrich your taste and flavor.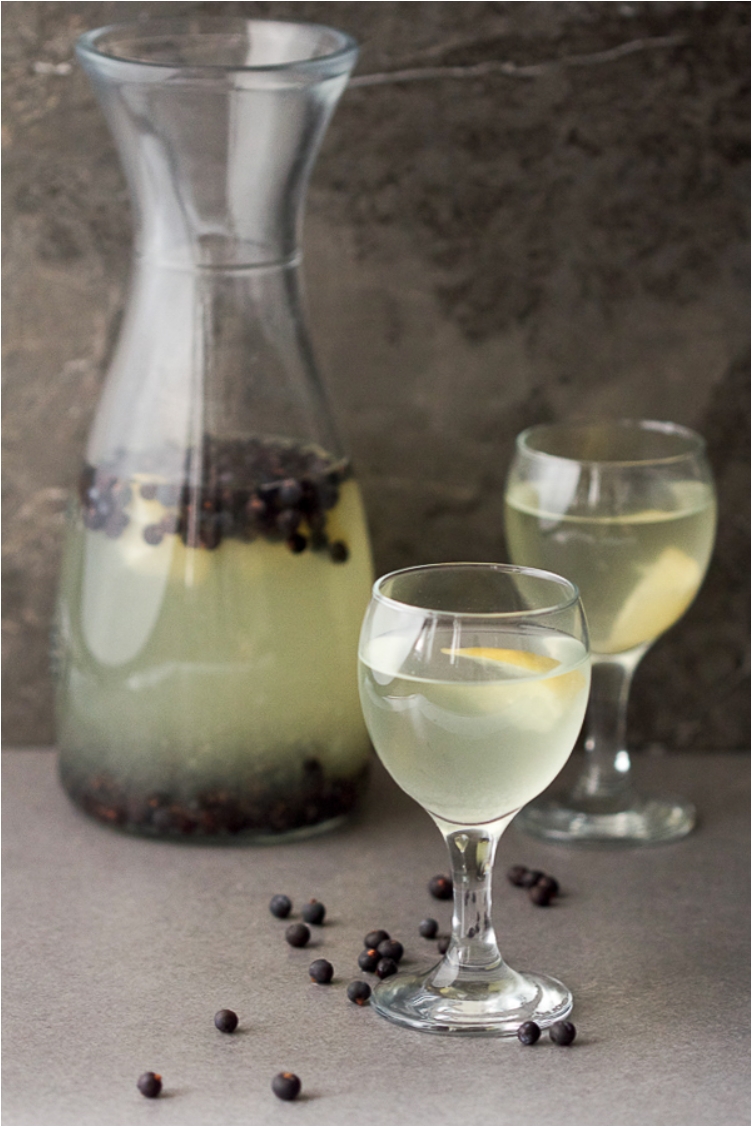 Fermentation is a process in wine production, but you can also use it to the fullest for your lemonade. The end result is more smooth beverage, lighter on taste and refreshing as ever. Every lemonade needs some kick, and in this case, that kicker is berries.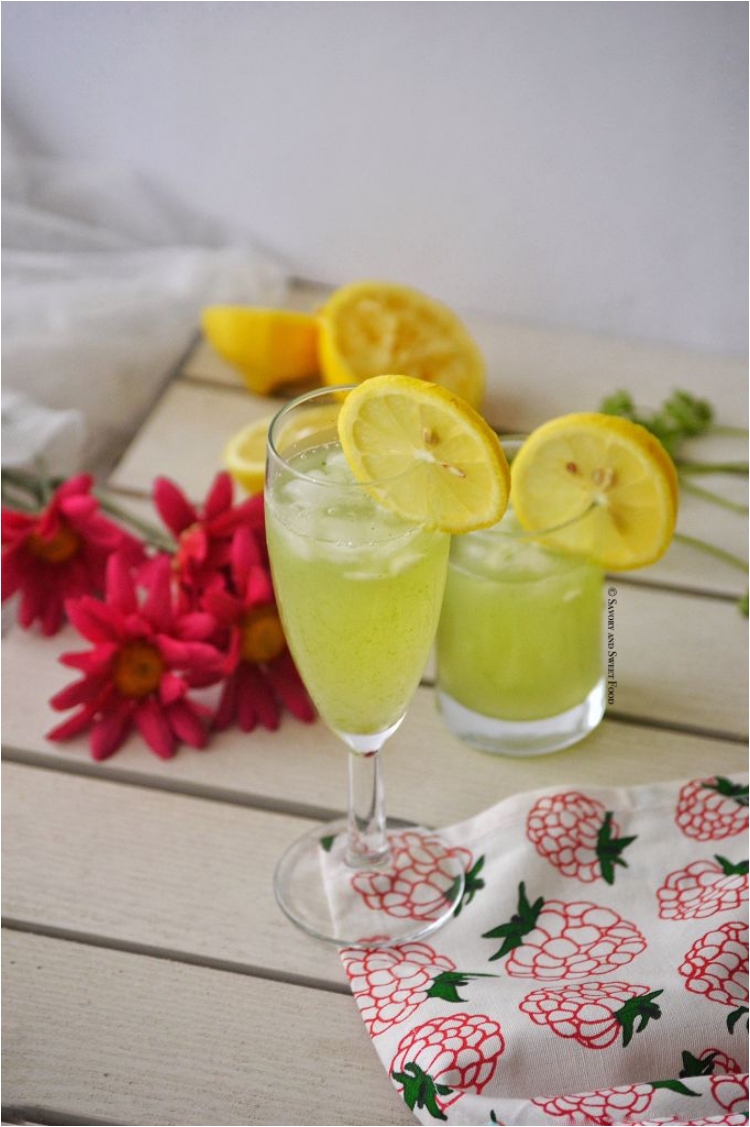 I said at the beginning, lemonade can be acidic and spicy. And while some hate that flavor, there are others that love lemonade for its spicy taste. If you want to kick that spiciness up a notch, I have a great recipe for you to try. You'll get a tad creamier drink, but the spiciness is well worth it.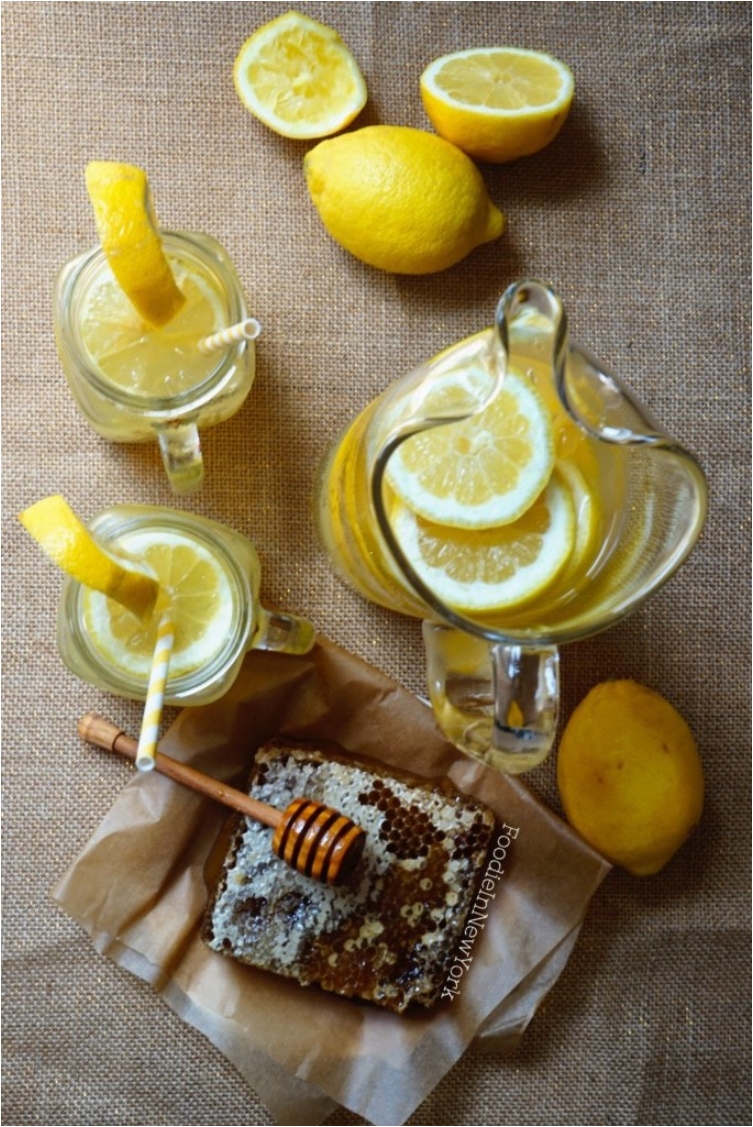 Nope, this is not a tea. I know honey and lemon are the two ingredients you add to a tea for a better taste and flavor, but this is not a tea. It is crucial that you leave the honey long enough in your lemonade so it dissolves properly. Do not rush it, or you won't get the taste you are looking for.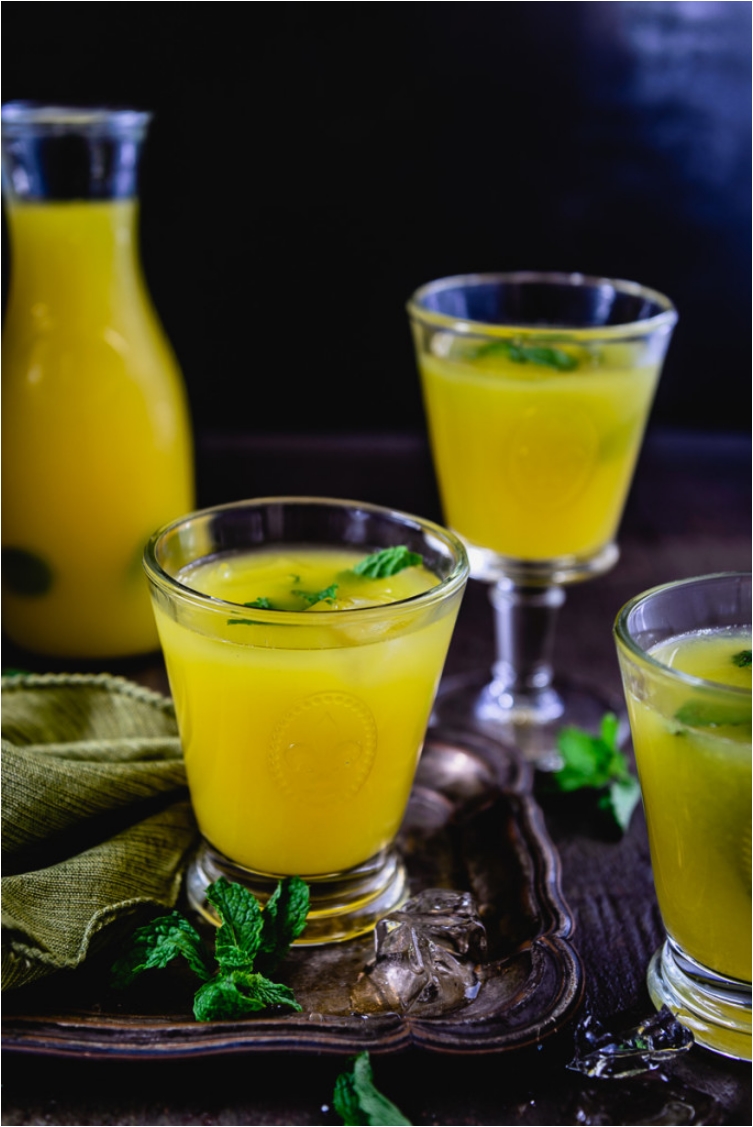 From time to time, I love to go exotic in my cooking. Not just for foods, but for beverages as well. And nothing screams exotic as mango. Bonus points, mango sweetens the lemonade, and it makes it a nice jing and jang with the ginger included. And I haven't even mentioned the fact that ginger helps you lose weight.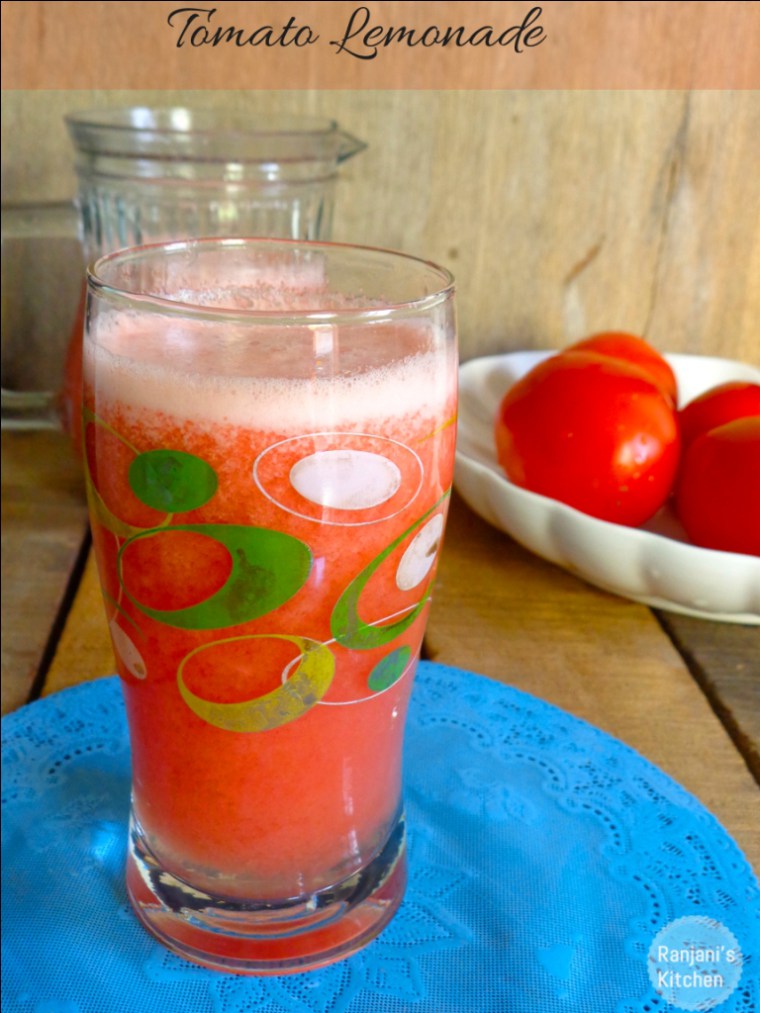 You can adjust the amount of lemon juice per your preference here. Some like it creamier, and add just a tiny bit of lemon juice. Others want it lighter, and they improve the lemon to tomatoes ratio. I leave it up to you, as would any chef do. And yes, you do not need sugar, you can always go honey, even with tomatoes.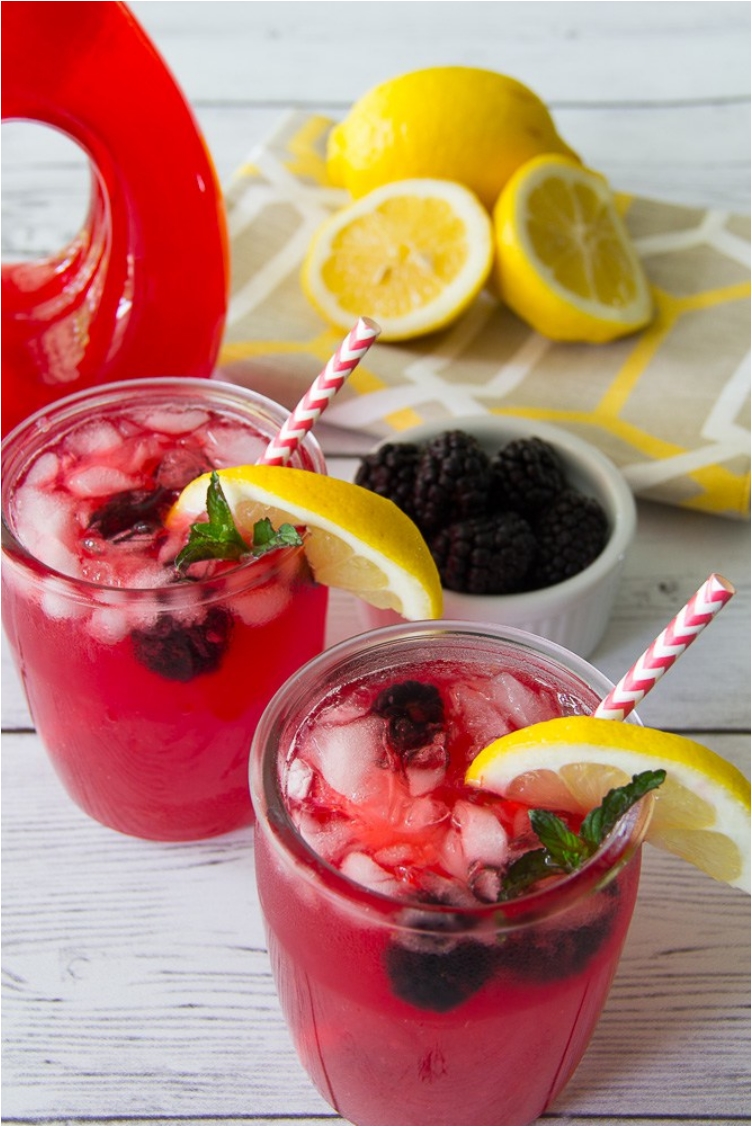 The trick here is to balance the flavors properly. Most of the ingredients are for decoration only, and that applies to ice cubes as well. You do not want too many ice cubes, as it will water down your flavor and drink in a matter of minutes. Ice is good as long as you drink your beverage quickly.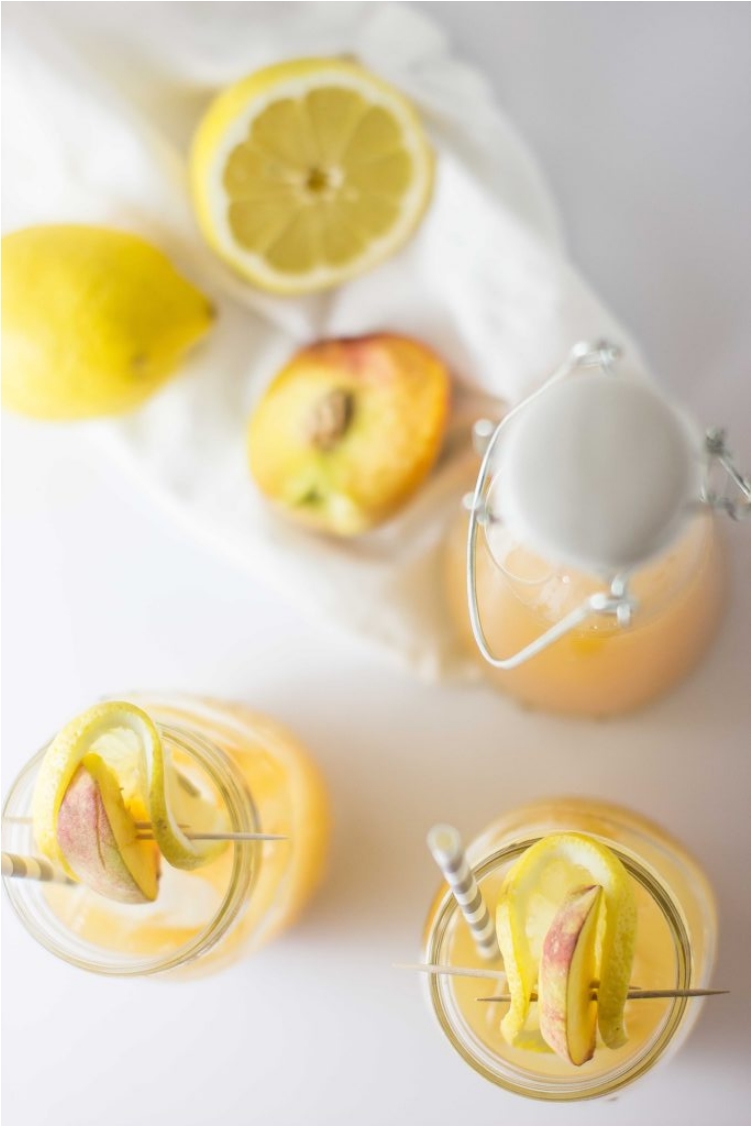 I've mentioned that some of us like their lemonade creamy. For creamy and juicy lemonade, peach is the best way to go. Peaches are just so dense and creamy, you cannot beat their flavor. And they act as natural sweeteners, so that is solved.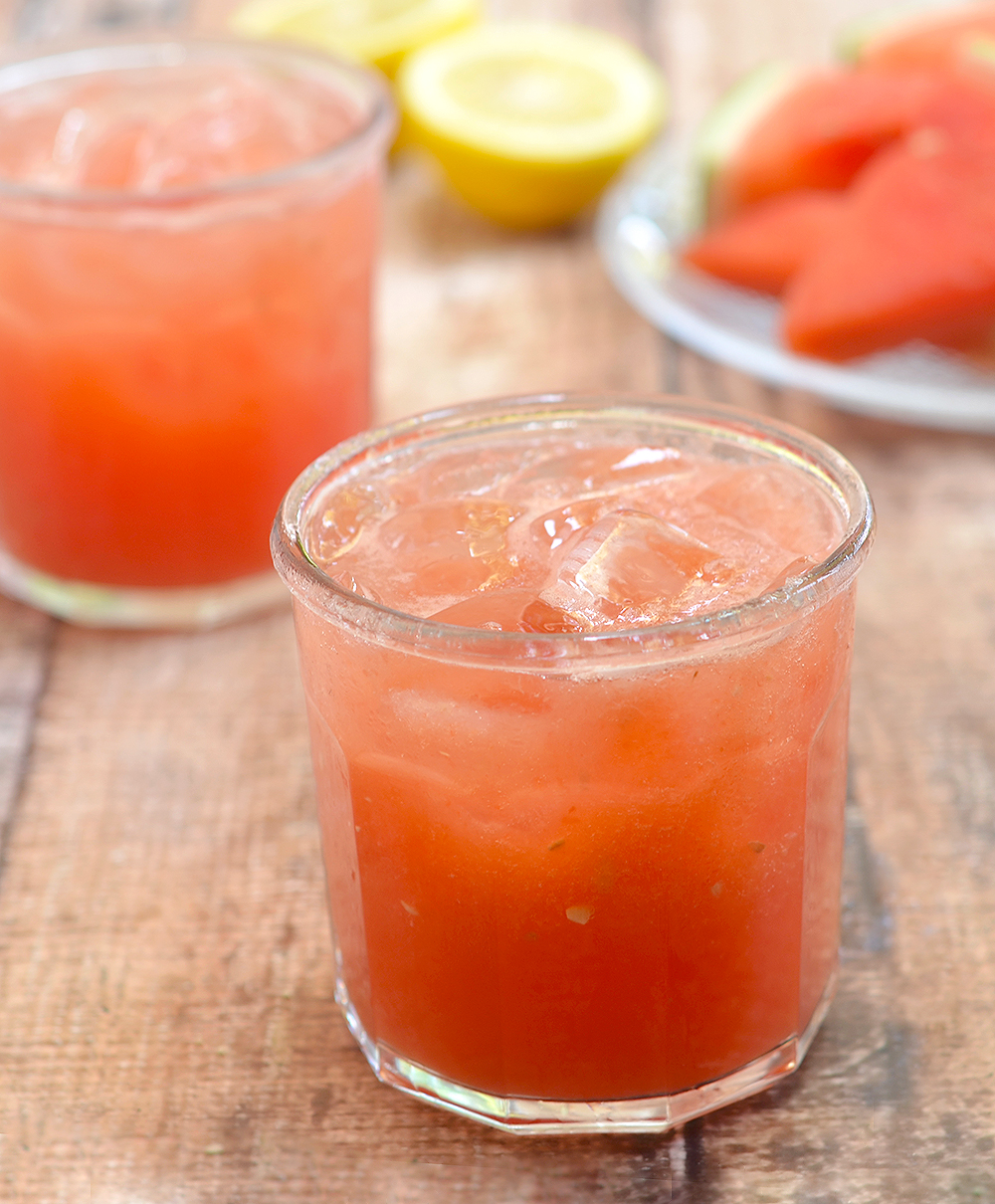 I love watermelons, they are the gift of the gods in the summer. When I want to try something other than raw watermelon, I opt for watermelon lemonade. You still get the watery taste and flavor, but in a different setting.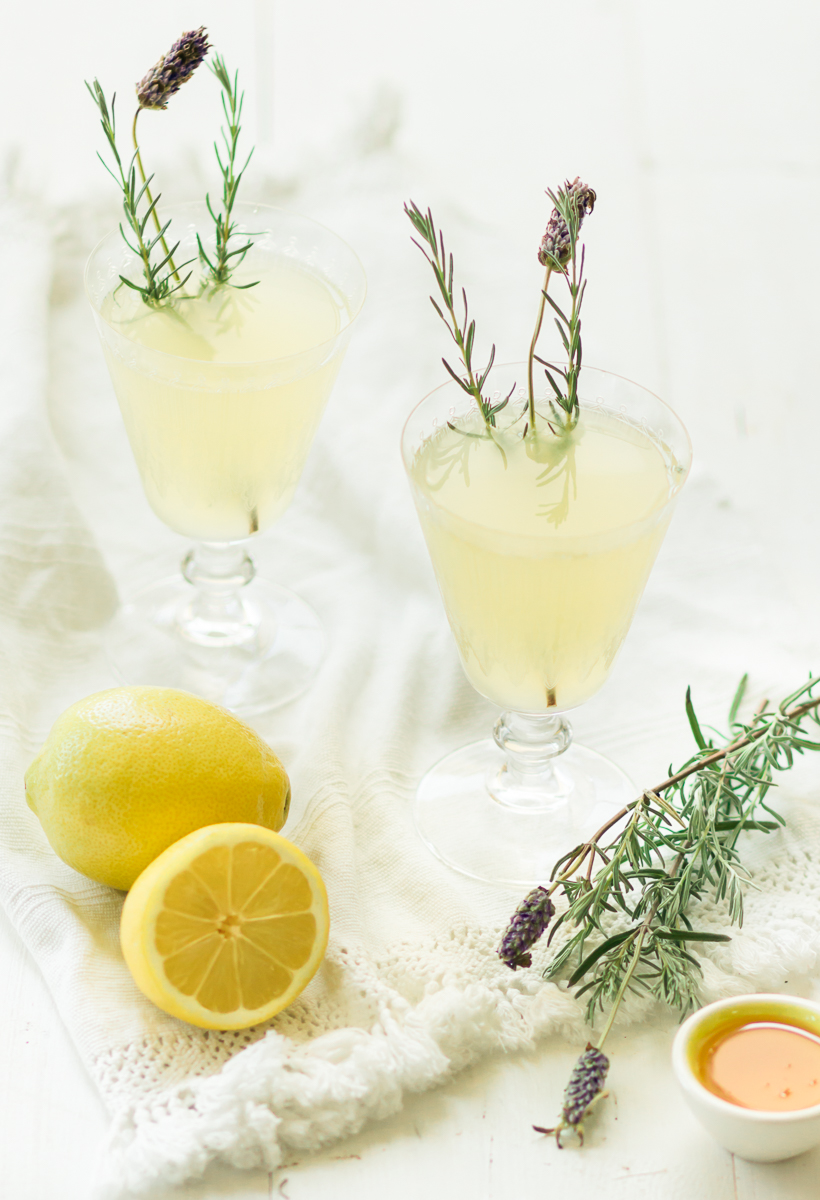 This is a recipe for all those purists out there that love the classic lemonade, but are looking for something small and subtle to tweak their taste. Similar like infused water, infused lemonade keeps the taste of lemonade, while the herb infusion is usually not recognizable.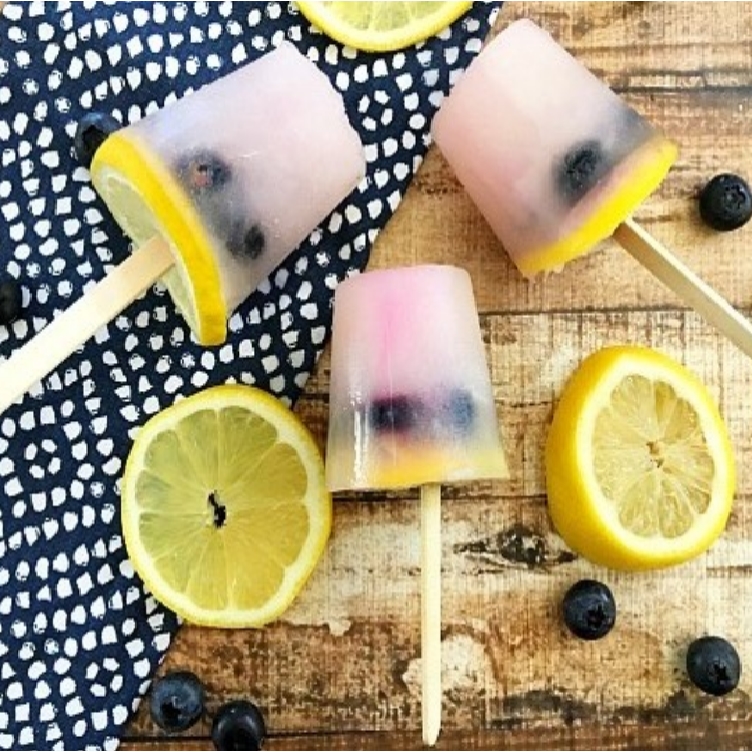 Lemonade can sometimes come in popsicle, and that is a good thing. You want ice cream and you love lemonade? I've got a mixture for you that combines the best aspects of the two desserts.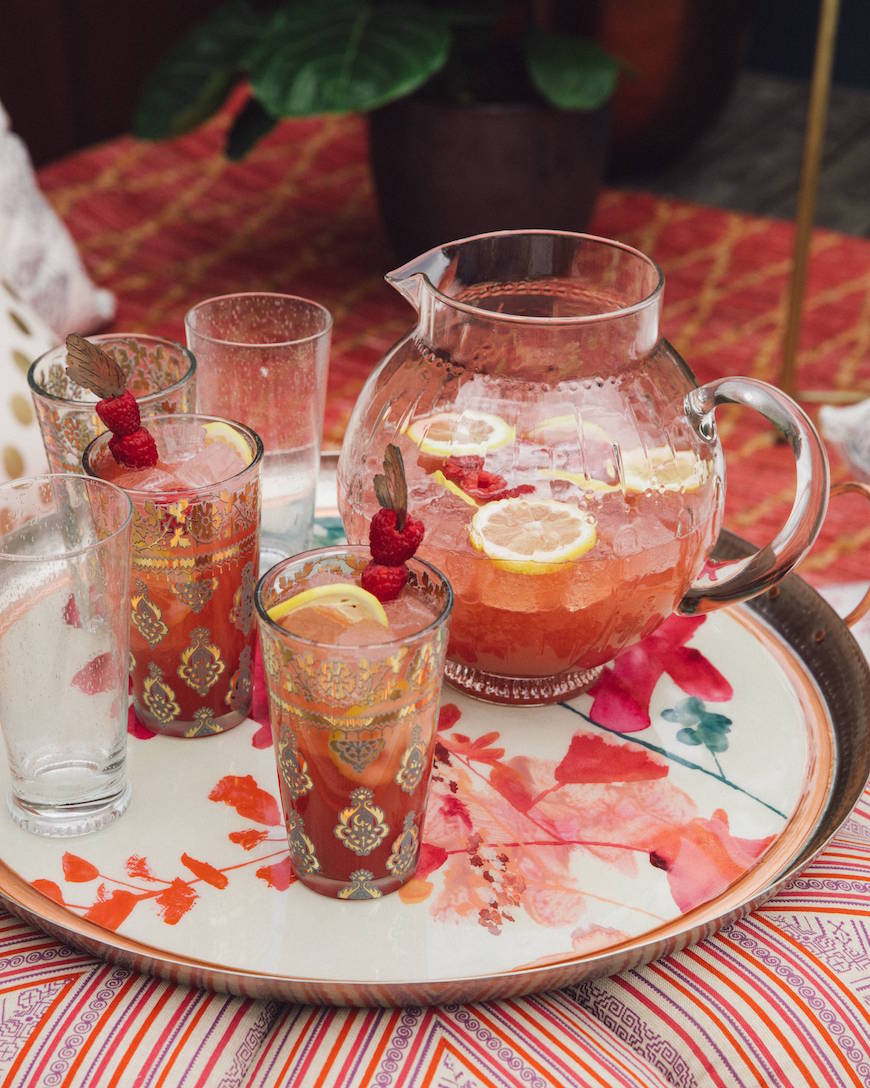 What I love about this lemonade is that it looks so sophisticated, elegant and advanced, people will think you've spent hours preparing this delicious cocktail. In reality, it takes only several minutes. But that is the beauty of it, turning a cheap and easy drink into something that five star hotels would love to serve to their guests.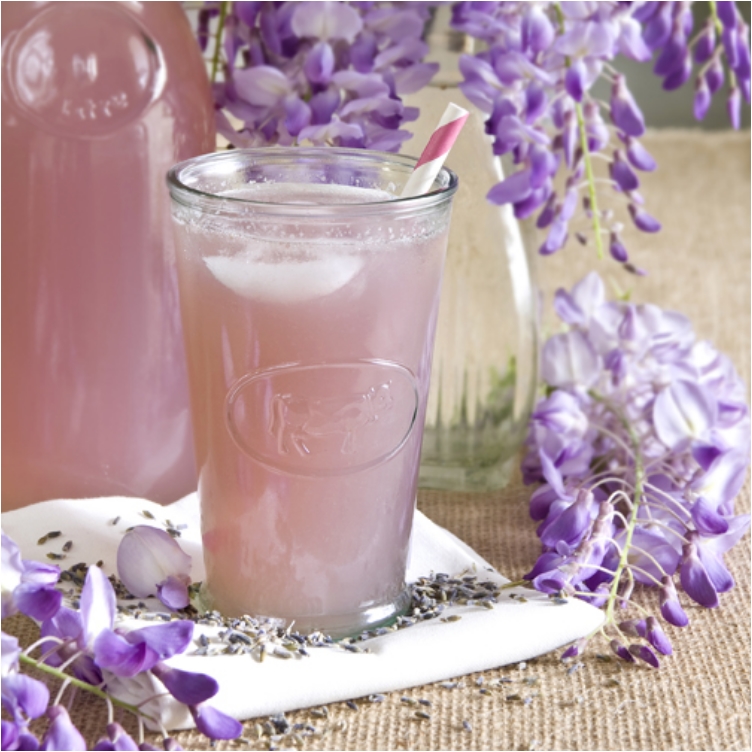 Unlike the rosemary infused lemonade, here we have a recipe that requires some lavender into the drink. Because of that, the taste and flavor of the lemonade is changed to a more herb-like.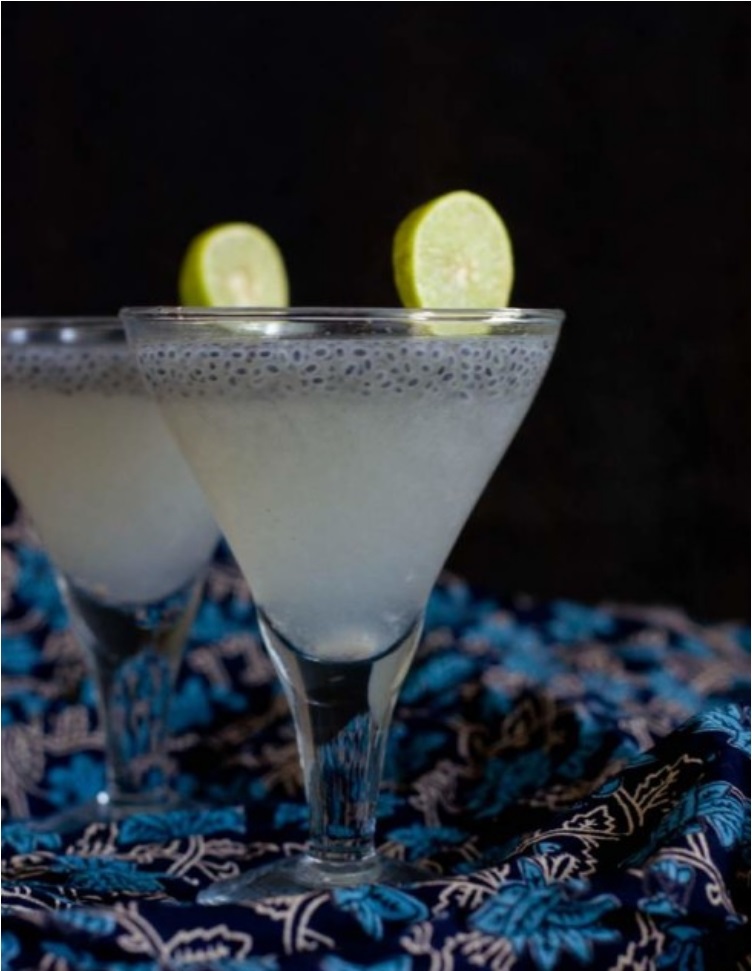 The biggest challenge for this extremely refreshing drink is finding some lychees. But once you have them, this drink will not only cool you down, but also get rid of your thirst. And when you think of coconut water in, the health benefits just continue to pile up.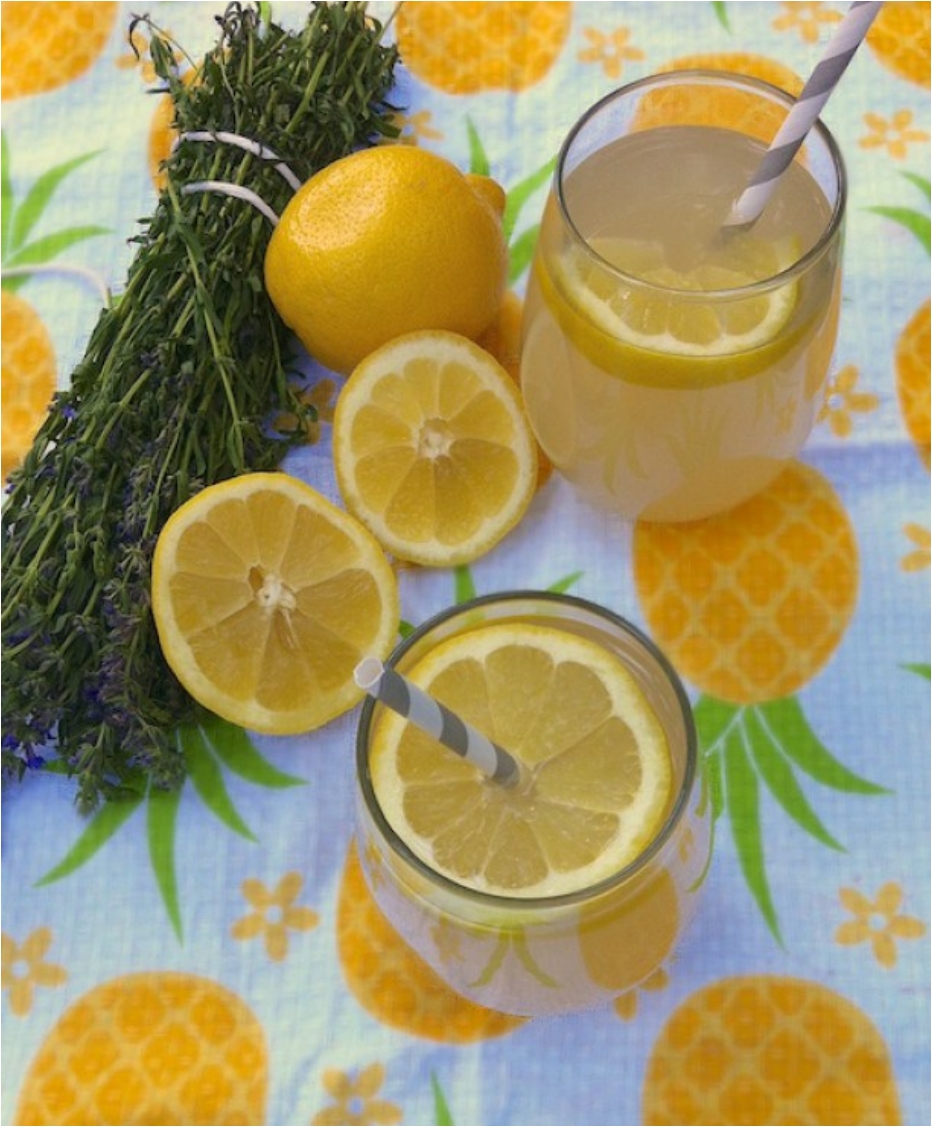 Herbal lemonades have become extremely popular in recent years. One of the reasons is that the world of medicine has accepted herbs as home remedies, and alternative to traditional medicine. To reap those benefits, some people opt for herbal teas, others opt for herbal lemonades. I am one of the latter.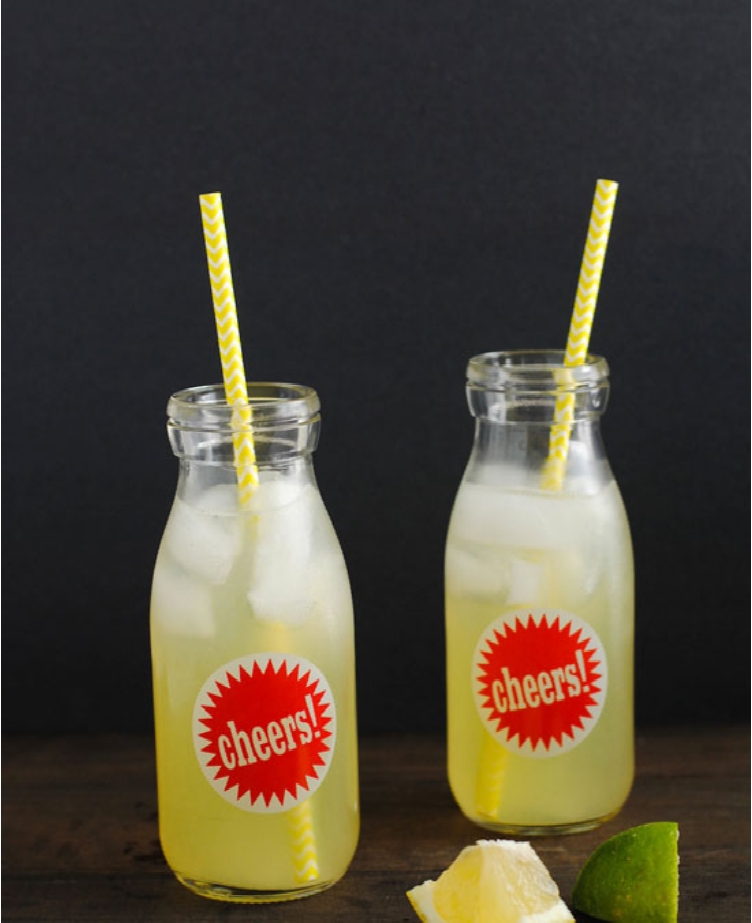 Going back to those creamier and more dense recipes, we take a look at another exotic plant. And that is agave, a Mexico native that can survive on the hot and dry days, making it perfect for your refreshing drink.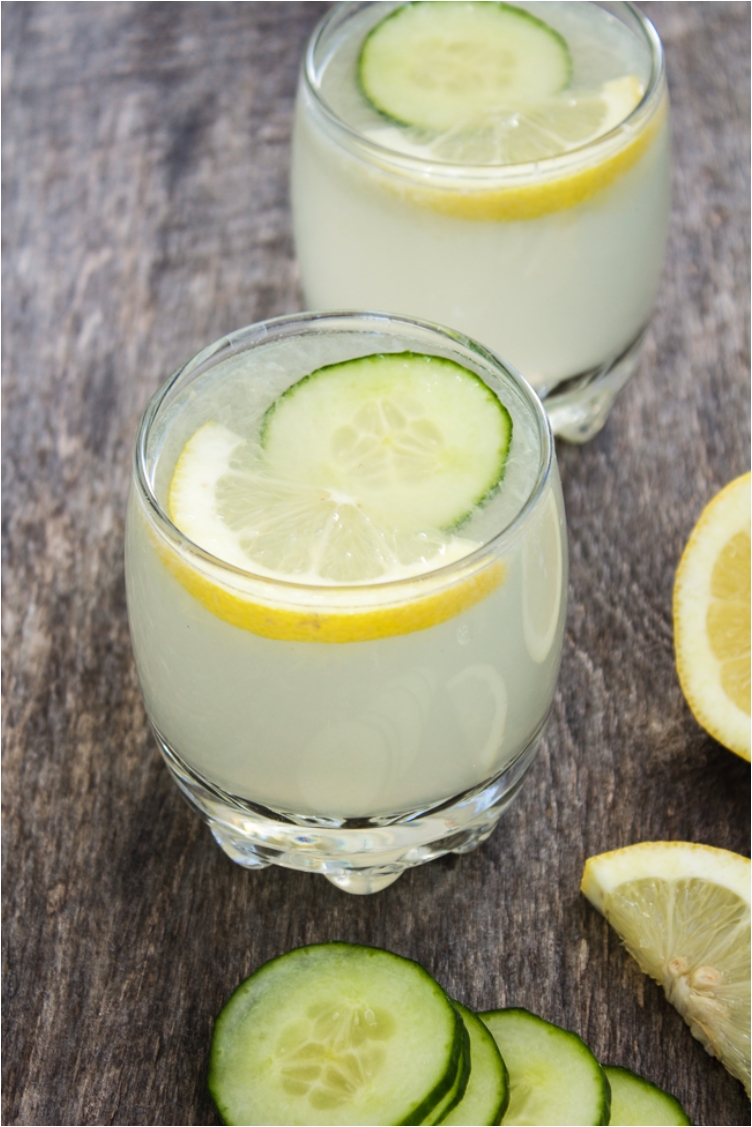 The beauty of cucumber is that the vegetable is mostly composed of water. This way, you need to add less water to the lemonade drink. And I cannot stress how refreshing cucumbers are. They are my go-to veggie for summer salads, because they not only get rid of hunger, but of thirst as well.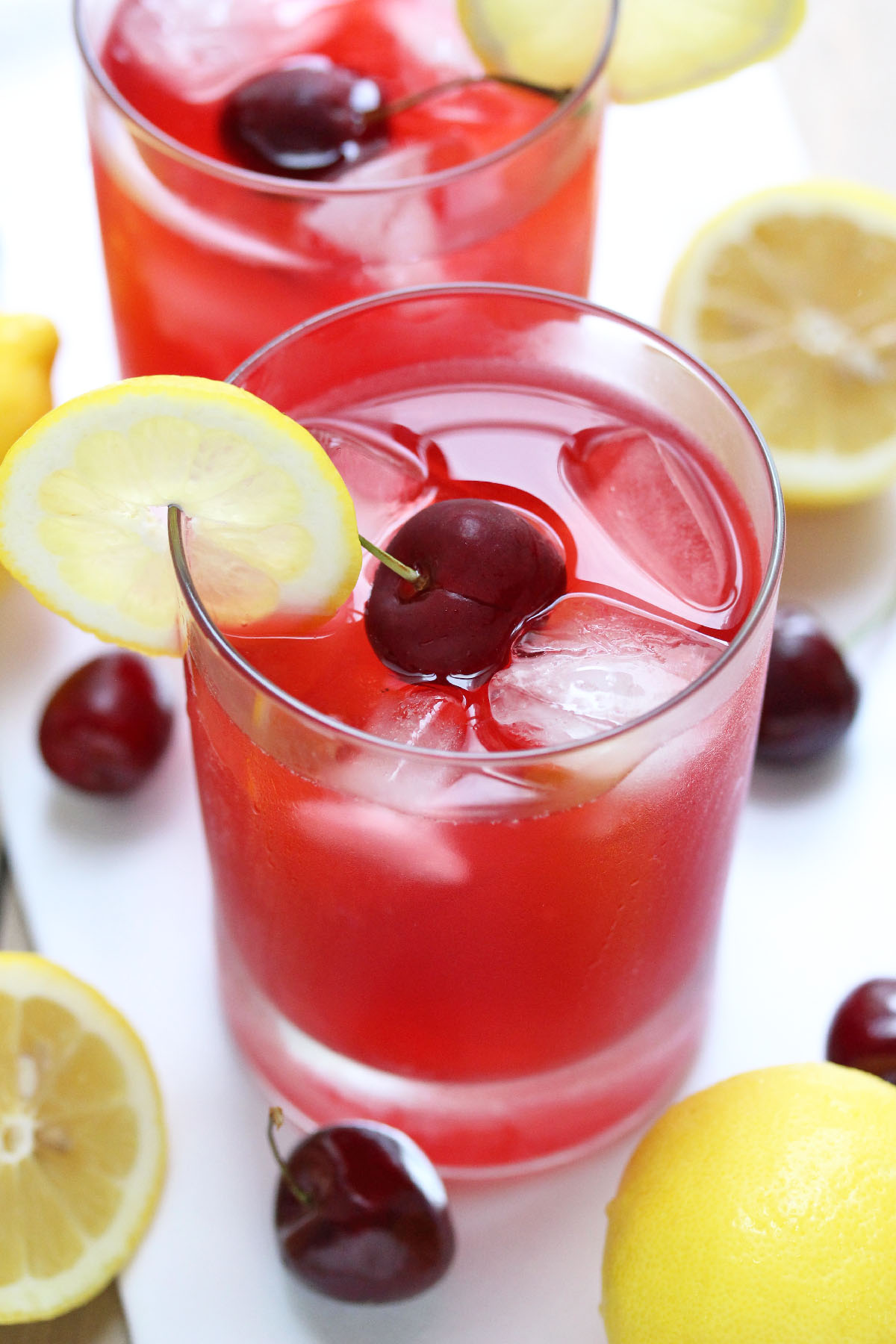 The cherry season is well under way, and you must take advantage of it. You want to taste those fresh and fruity cherries while they are in season. I have nothing against frozen cherries, but fresh cherries in the summer are a delight you just cannot ignore.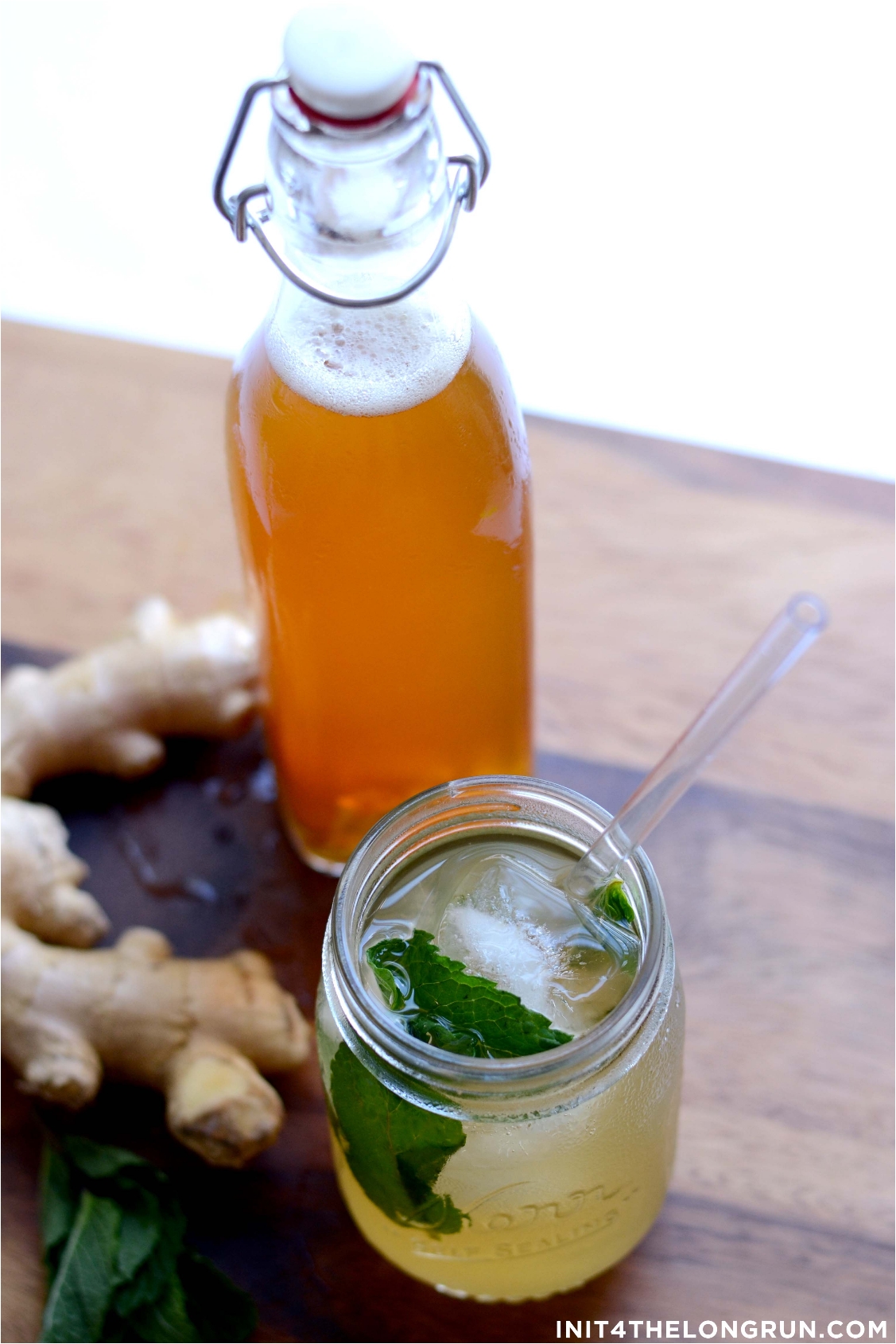 Lemons are low in sugar in general, but some people love even lower in sugar beverage for the summer. There might be different reasons: obesity, diabetes, or just simply preference to avoid sugar. Whatever the case, I would love to share a low-sugar beverage with you that is still refreshing and extremely healthy.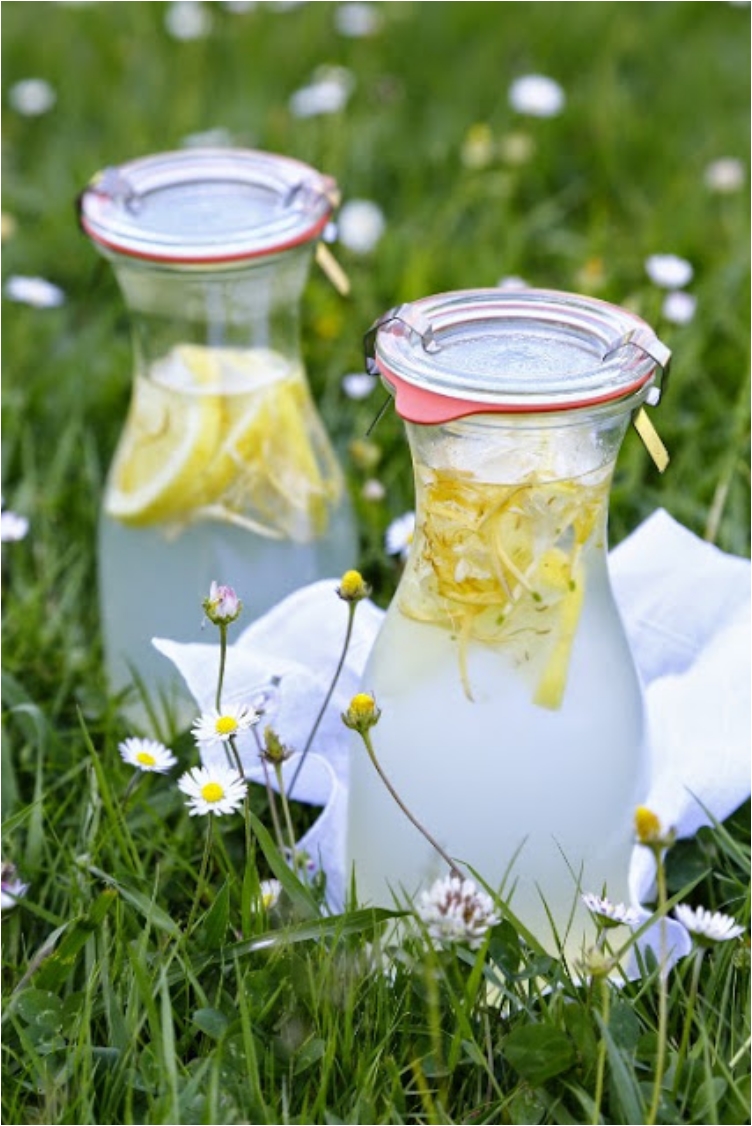 For those of you that like to keep things simple, this recipe is just perfect. You still get sweet lemonade thanks to the honeysuckles. Just squeeze some lemons, add honeysuckle, let it infuse and cool down for a while in the fridge, and you have your drink.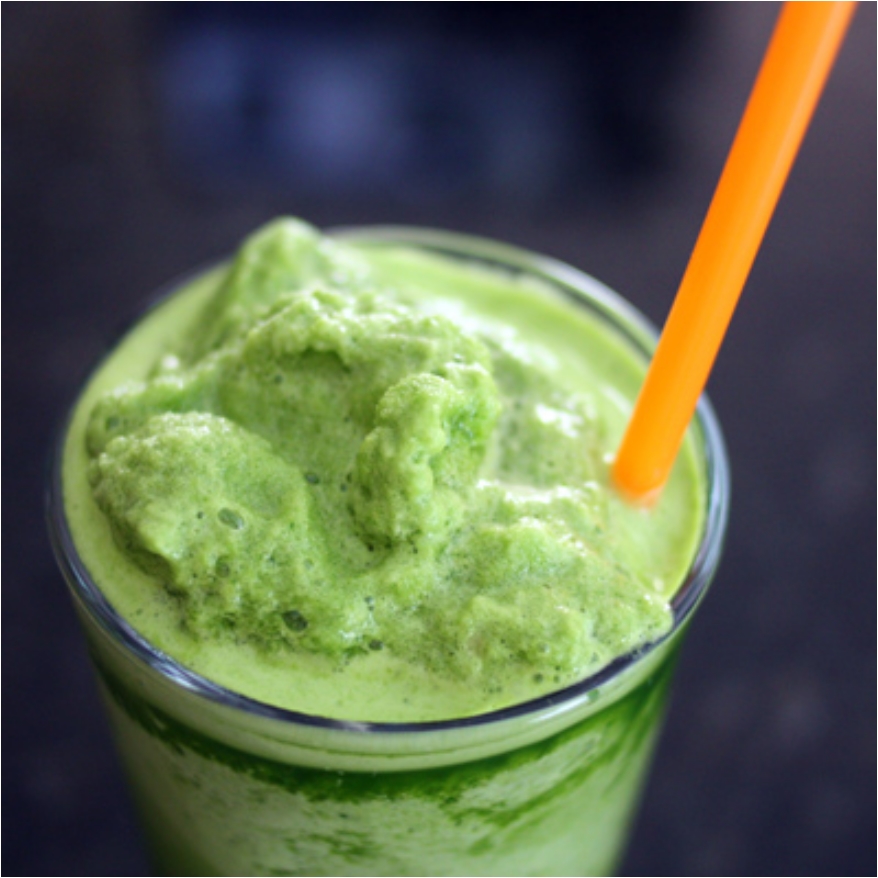 The good thing about this recipe is that you can prepare it before hand, and then just throw it out there on the table. You are expecting guests? Serve them some frozen lemonade. You are too lazy to prepare some beverage? Get the frozen lemonade out of the fridge!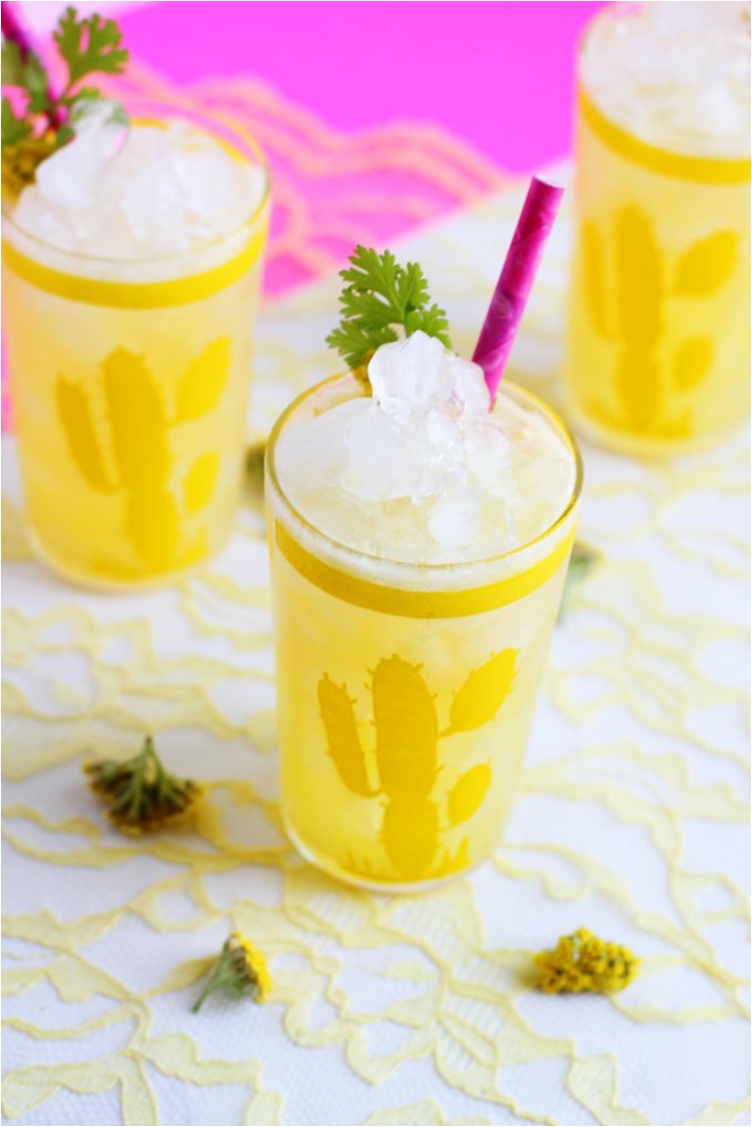 This recipe gets bonus points for decoration and creativity. And that is one of the reasons I've put it here. Honestly, I am not huge fan of spicy and sweet lemonade mixtures, but this one looks so good and professional, I just cannot ignore.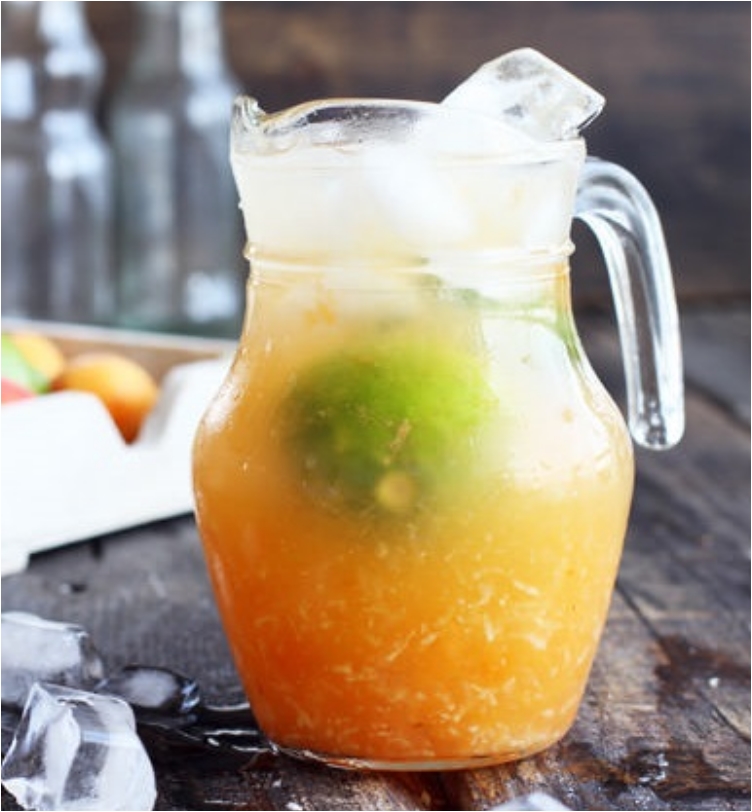 Sun and fun are two words that go just so good together. And for your summer fun, I have a refreshing lemonade that checks all boxes. Lime juice? Check! Honey? Check! Some twist? Check and check.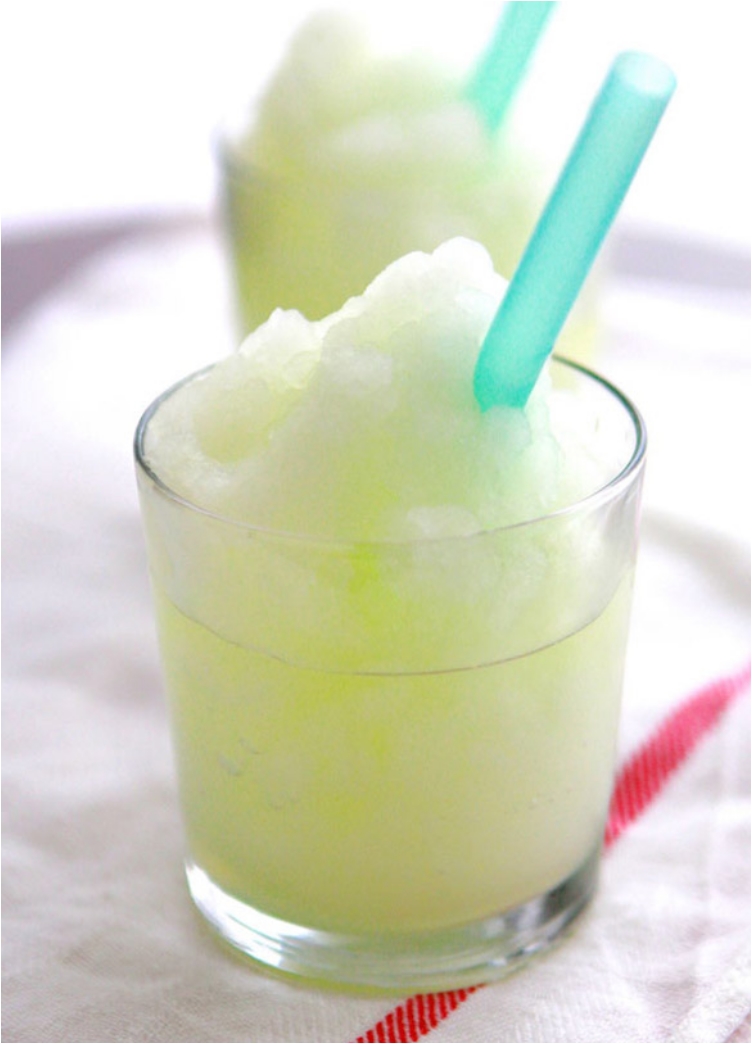 You see frozen lemonades served on streets during summer. I am sure you do. Some cinemas also have them. But the taste is just too watery, because they save on lemon and try to balance it out with water. But I have a frozen lemonade recipe for you that is much more dense, flavorful and tasty to be honest. Great for summer parties.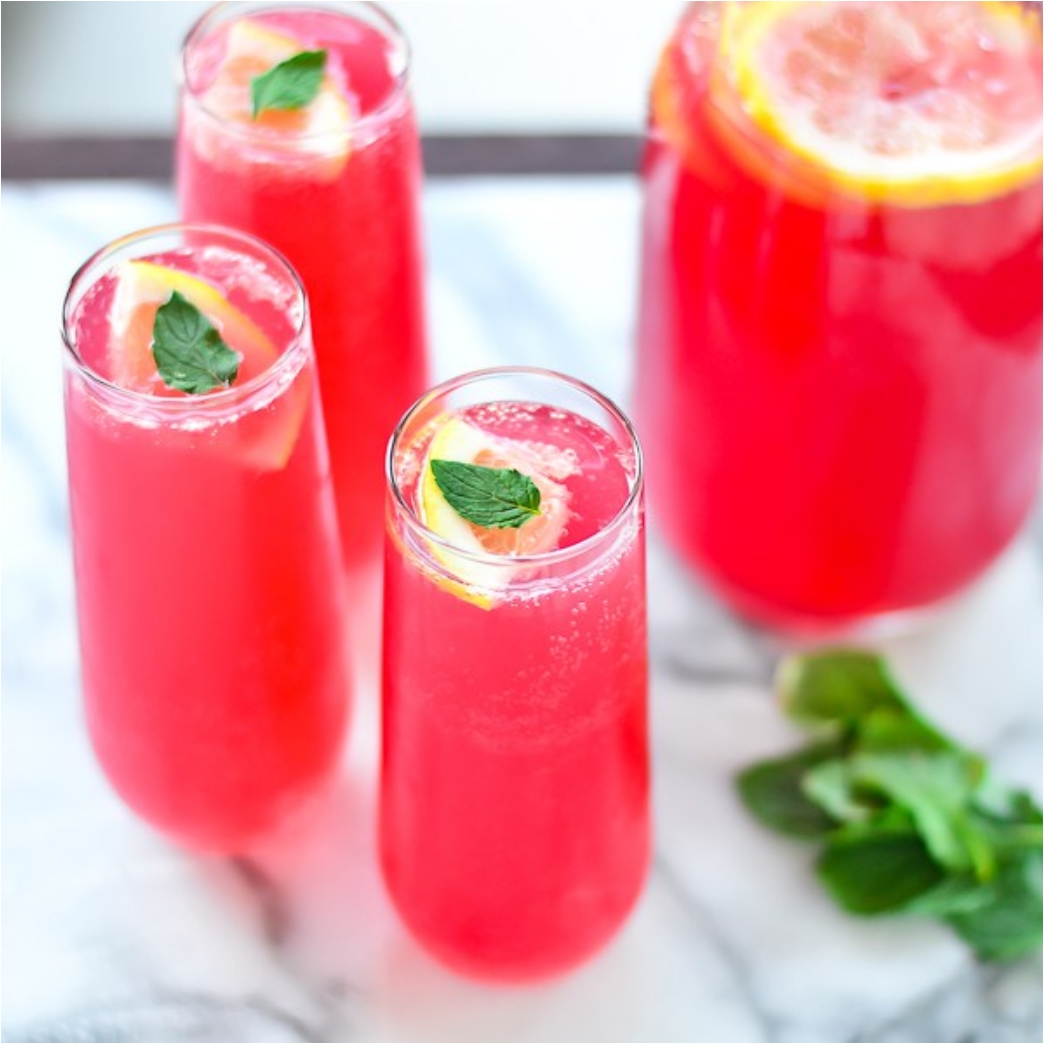 I call this the "Sex and the City" lemonade. Why? Because it is appropriate for the type of ladies in the TV show. We all want to look sophisticated from time to time, and these spritzers are perfect for the occassion.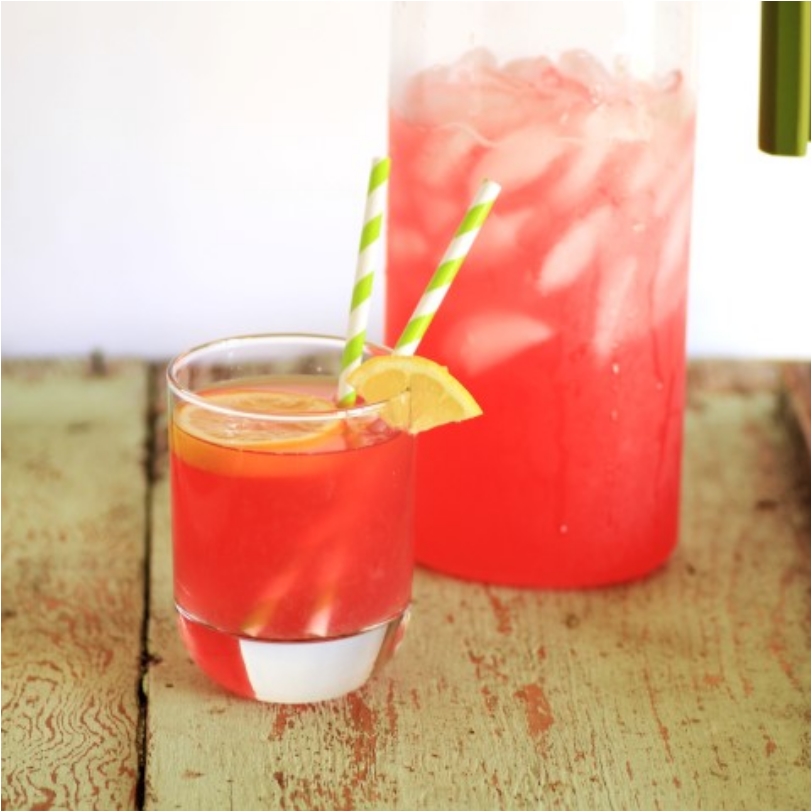 If you haven't done this by now, go and plant some rhubarb in your home. The plant is just perfect addition to your cuisine, not only for drinks, but for some meaty recipes as well. Speaking of beverages, this lemonade is just so refreshing. All you need is to pour it over some ice.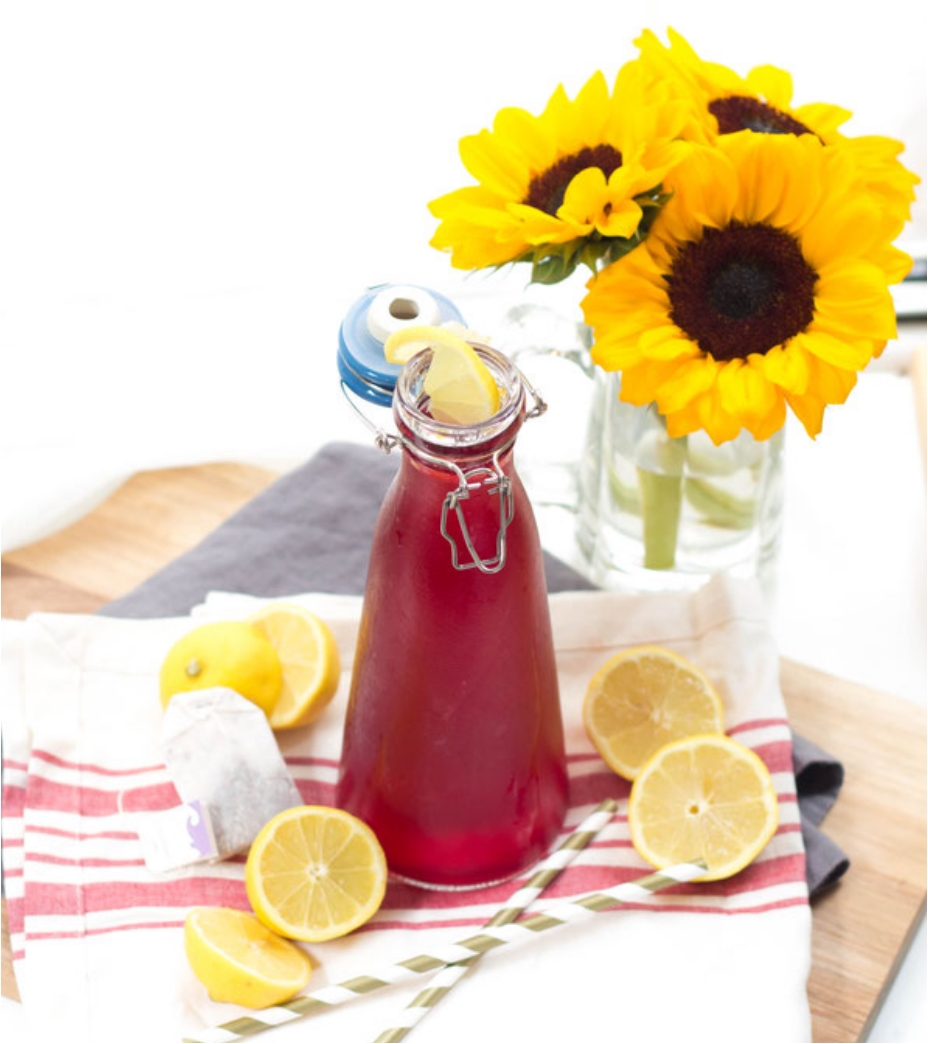 You can let the name fool you here. Hey, we have to joke from time to time. But being serious now, the sweet passion tea lemonade is one of the best you'll try in your lifetime.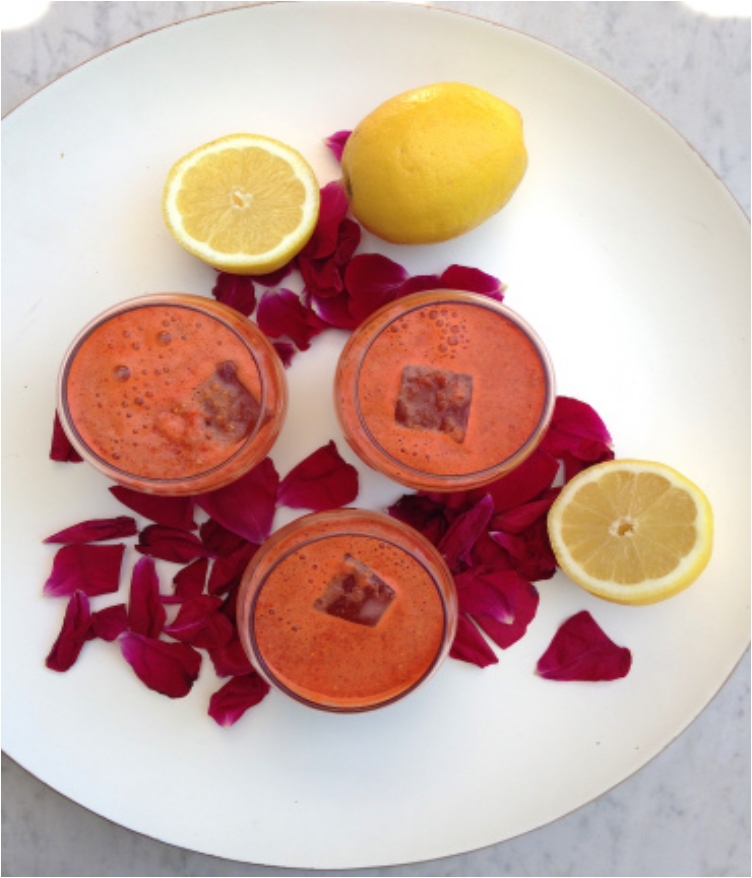 For the very end, I'd like to share another creamy lemonade recipe with you. What makes this lemonade so good is the jing jang of berries and ginger.
READ THIS NEXT: These 20 Fruit Infused Waters Will Become Your New Favorite Thirst Quenchers