How many of you say "It's only the gym"? We use this excuse when we want to defend our old t-shirt and baggy leggings or shorts when going to the gym.
But while there are some rules for what to wear when going to the gym, there are also some tricks on how to look good at the gym. We are not suggesting you go to the gym like you are going on a date.
However, some of us want to look pretty and cute when working out, and there is nothing wrong in that. Who knows, you might find some nice guy there.
The following tips and tricks for how to look good at the gym are for ladies, so read on.
How to Look Good at the Gym?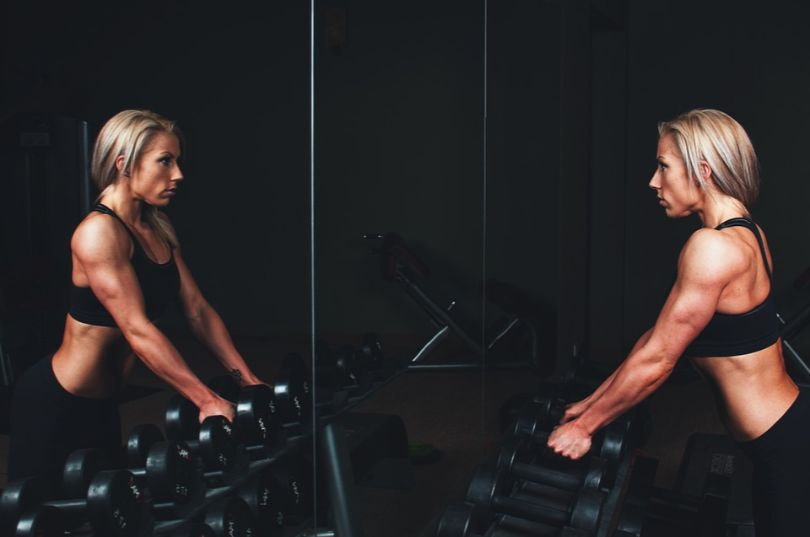 Tote Fabulously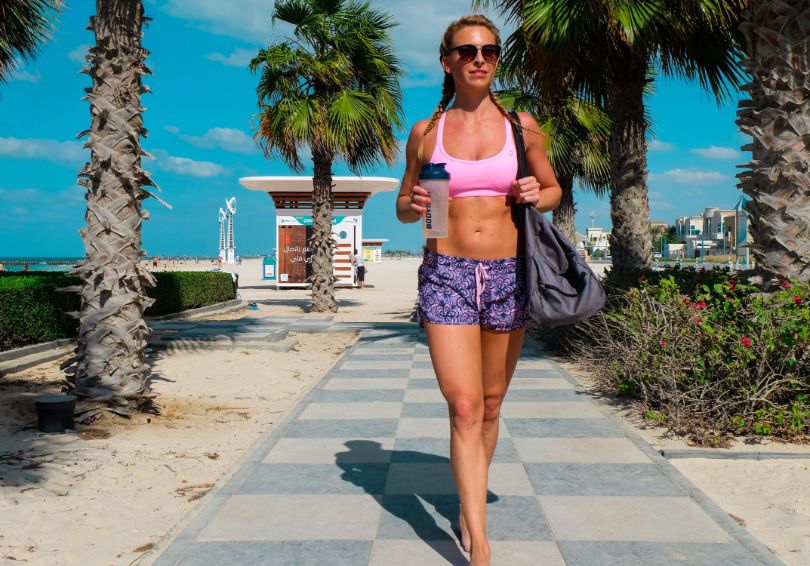 There are thousands of options for a sports bag. But if you want to look cute, and be unique, show off your girly side.
A cute, and well-stocked bag can improve the chances you'll hit the gym, and look good in the process. Keep your vibrant, and cheerfully patterned bag near your door.
Find a bag that has some girly colours on it. But don't go super pinky! Now that is a mistake much make when they do not know what not to wear to the gym.
Show off Curves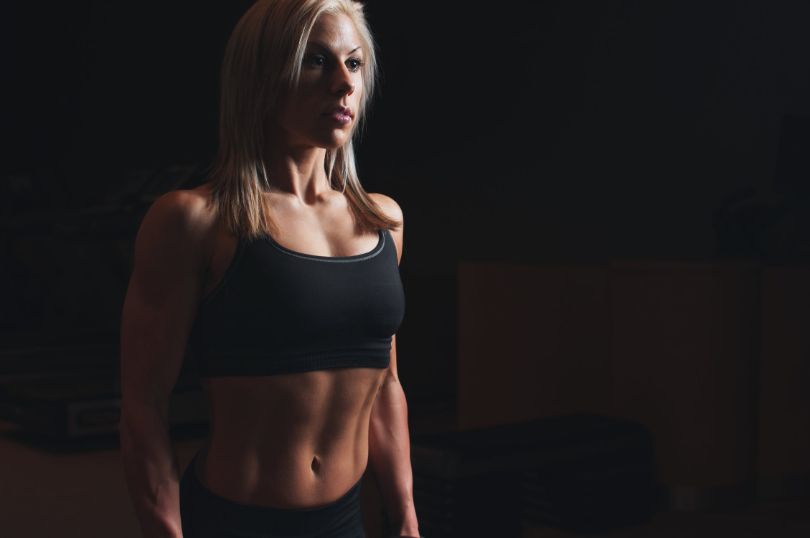 If you want to show off your curves, you might think you need some super tight leggings. Wrong. What you need is a good sports bra.
The original purpose of a sports bra is to keep your girls at bay. But that doesn't mean it should eliminate their presence altogether.
To show off your curves, find a brighter bra, which will draw attention to the top half of your body in a flirty, yet subtle way.
What About Panties?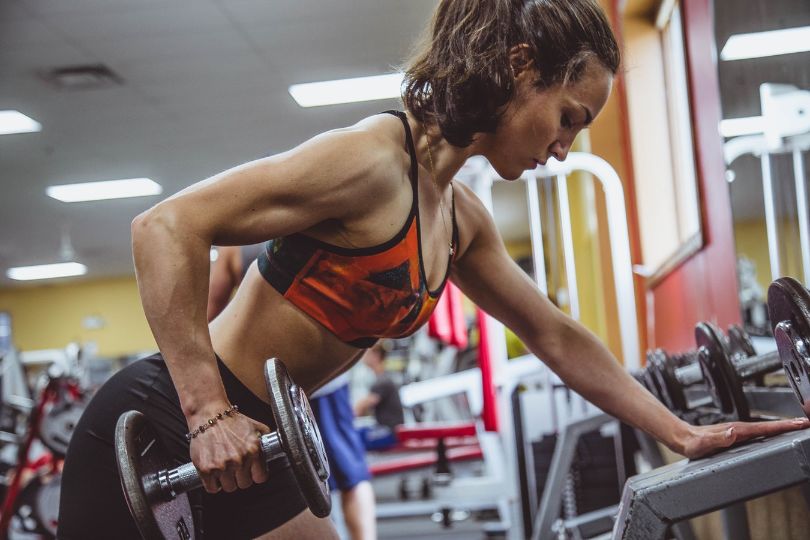 While your abs can be visible, your panty lines should not be visible at all. That is why when going to the gym, opt for low-rise thongs.
Find some that are skimpy enough to stay hidden under even the closest-fitting leggings. And of course, you need thongs that are soft so you won't notice them on your body.
How to Camouflage Problematic Areas?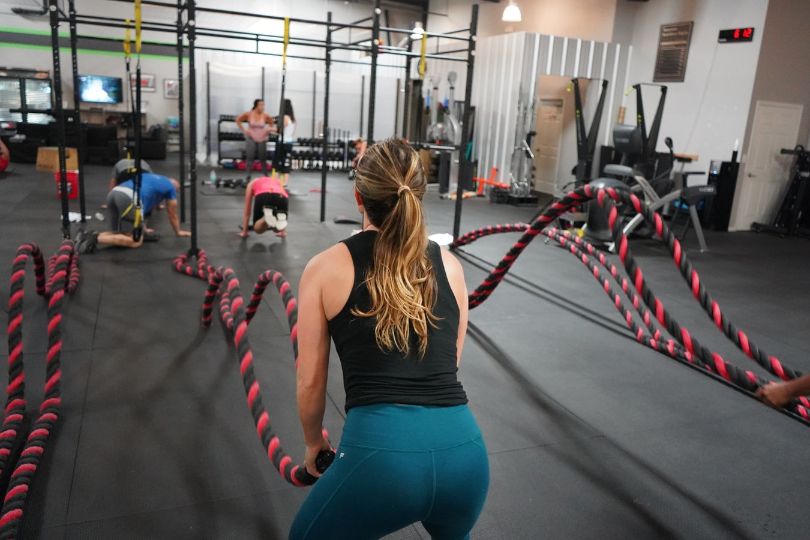 If you want to play the long game, go for a hip-skimming top. It is a powerful camouflage device that will downplay any area that you are self-conscious about, including love handles, saggy butt, or saddlebags.
If you can find one with vibrant stripes, even better. For example, pink stripes will pull eyes up, and a T-back provides extra support.
Lengthen Your Legs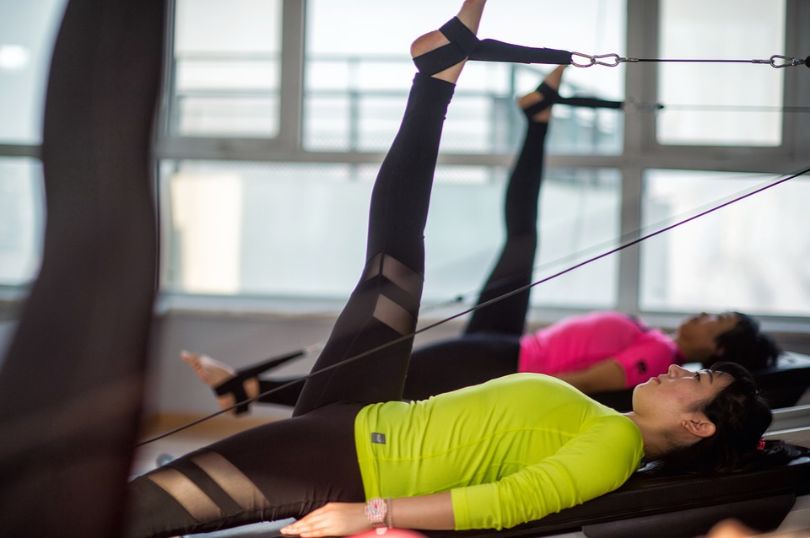 If your goal is to slim your limbs and visually lengthen your legs, go for sleek black sneakers and black leggings. Pairing these two will create a smooth, uninterrupted line from your hip to the ground.
Basically, it is the same advice stylist give to men when they choose their suit: the same colour from top to bottom for a streamlined look.
Are There Perfect Pants?
Yes, there is a perfect pair of pants. And you absolutely need that. The perfect pants are tight black leggings.
Think of them as the little black dress of athleisure. They come in all shapes and sizes. With black leggings, the goal is to highlight the thinnest point of your leg.
That is usually below the knee and above the fullest section of the calf. However, if you are taller, look for an above-the-knee crop that will balance your proportions.
For ladies that have equally wide thighs and calves, bootcut version works the best.
Extra Motivation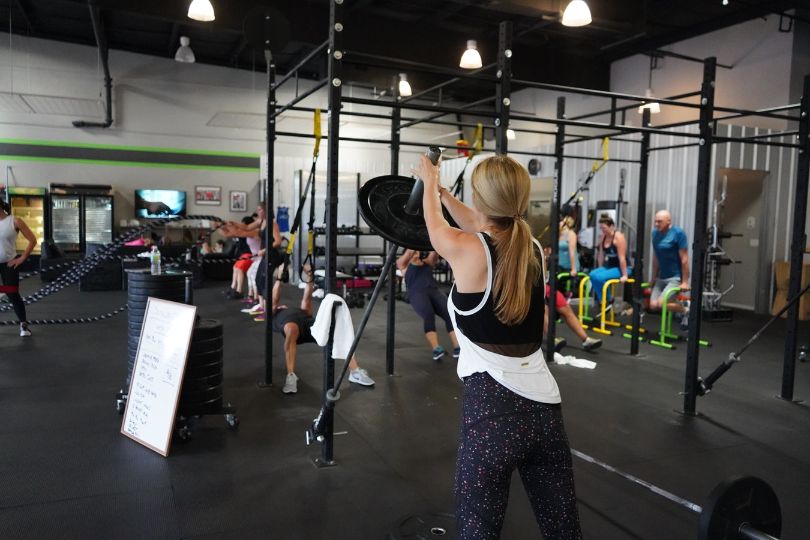 If you are looking for extra motivation in the gym, you can get there by rocking some stand-out printed leggings. Of course, always make sure that they are made of the right fabric.
And they are high-waisted, form-fitting leggings that will automatically increase your confidence.
Colour-block Headbands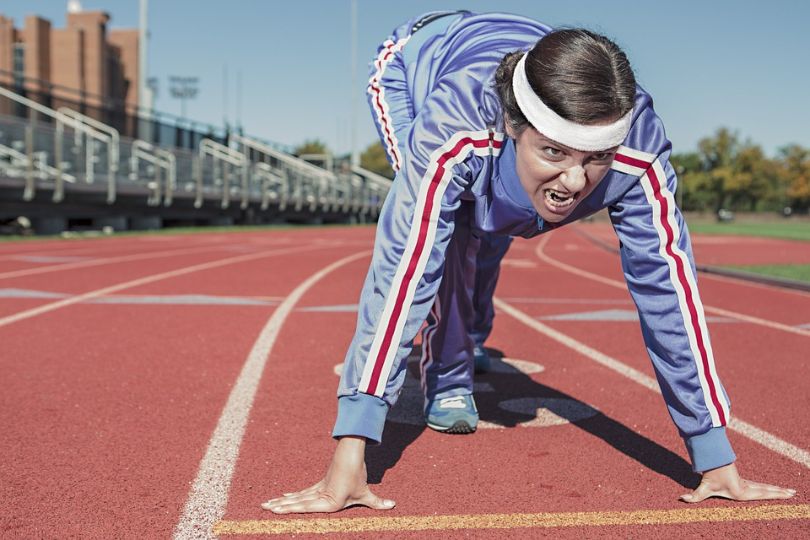 We all sweat. It is just normal. But if you want to know how to look good at the gym, taking care of sweat is priority No.1.
With that in mind, try the latest fashion trend. Layer two cotton headbands around your hairline.
Find some that are elastic enough and won't create a deep ridge in your hair. Colours like blue, green, and purple will complement fair complexions, while warmer tones like red, yellow, and orange are best for olive and dark skin.
Layering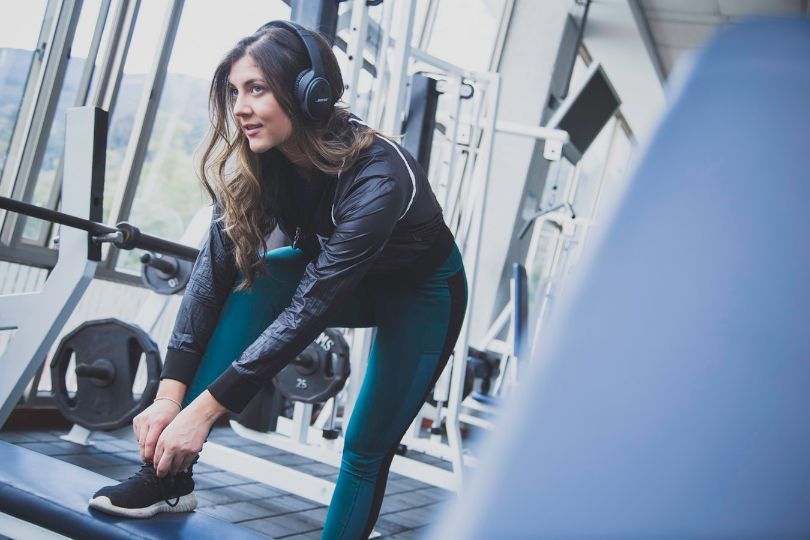 Layering is a great option when you do not feel comfortable in lycra material from head to toe. Choose loose fitting and a long tank top or a t-shirt over your sports bra, and top it with zipping up a jacket.
This layering is both flattering and practical. And when you peel off the layers, you avoid heating up on the treadmill.
Keep Your Skin Clear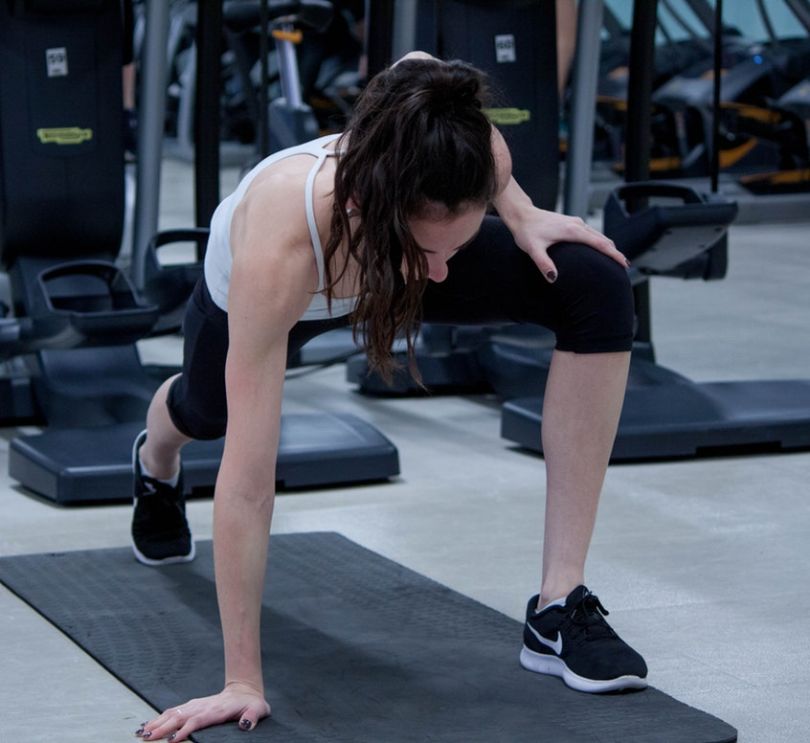 Make sure your skin is clear before you step on that treadmill. Exercising while wearing makeup can clog your pores and obstruct the normal production of sebum, oil, and perspiration.
Dermatologists suggest that you avoid makeup while exercising so that your face looks pretty. Ideally, you do not want to wear makeup.
But if you really cannot live without makeup, go for products that will not clog your skin. That means foundations that hydrate your skin and leave a glowy finish.
You can read our other write-ups about what and what not to wear to the gym down below:
Can I Wear Sweatpants to the Gym?
What Not to Wear to the Gym – 10 Things Men Need to Stop Wearing at the Gym
What to Wear to the Gym Plus Size – Exercise with Grace and Confidence
What to Wear When Going to the Gym – Workout Essentials for Comfortable Training
How to Wear Gym Shorts – Proper Way to Dress for Your Exercise