Roll ground or minced meat into small balls, add some extra ingredients and you get a classic dish that is one of the most versatile on the market. Introducing, the meatballs, prepared in several ways to satisfy your needs, no matter if you are vegetarian, meat-lover, or you want to try some cheese meatballs. Almost every country in the world has its own version of meatballs, the recipe that comes from Ancient China. Let's take a look.
Starting from a recipe that tries to rejuvenate and reuse leftovers. We all have leftovers from time to time. Instead of throwing them out, add in some extra ingredients and you get a brand new dish. In this case, the meatballs you have from pasta and meatballs recipe can be mixed with some pesto sauce, and you are ready.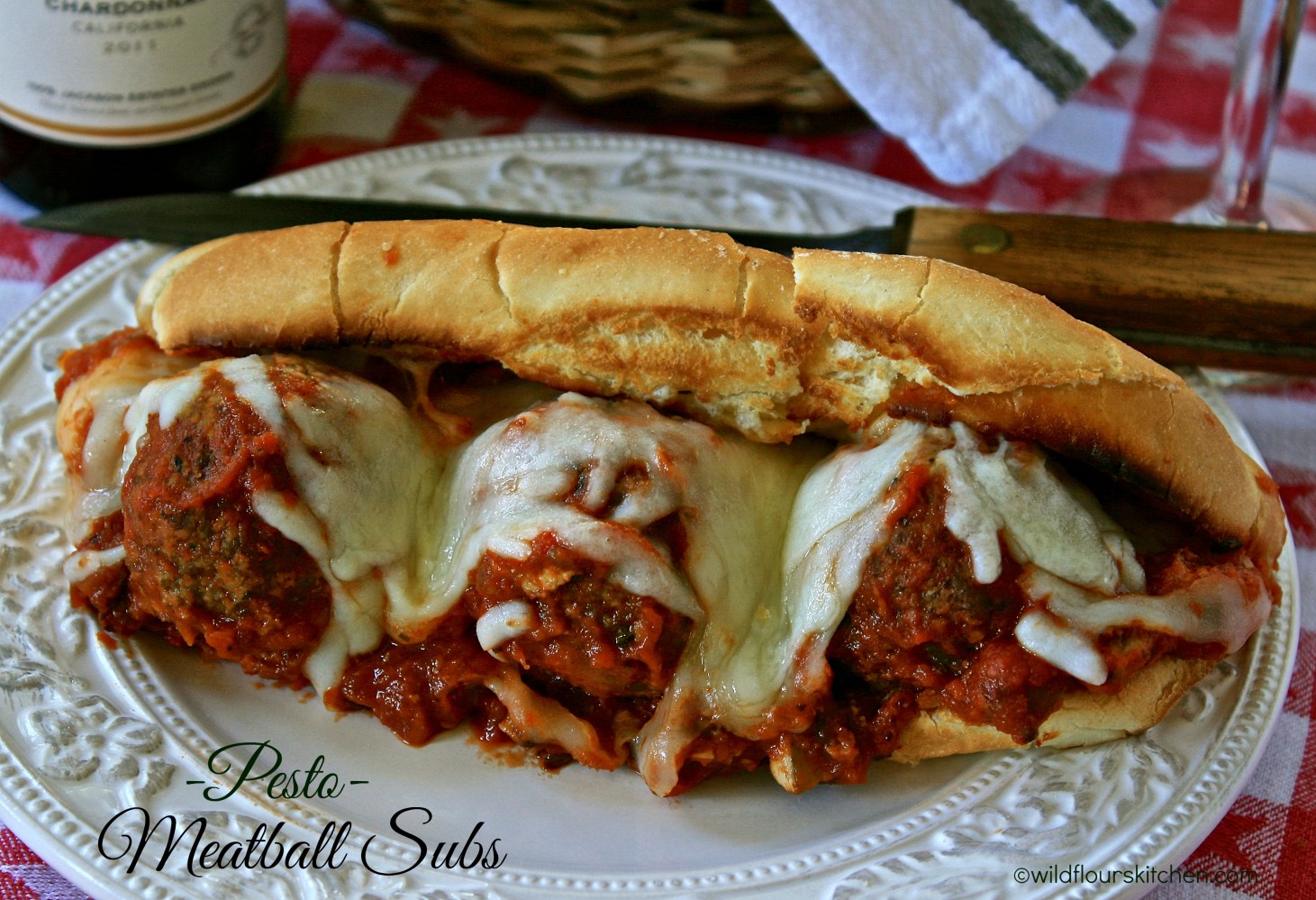 Going into the Arabic world, you can expect lots of spices and herbs like turmeric, garlic, mint, onion and so on. The warm broth will keep your soul and body warmth, in addition to improving your health.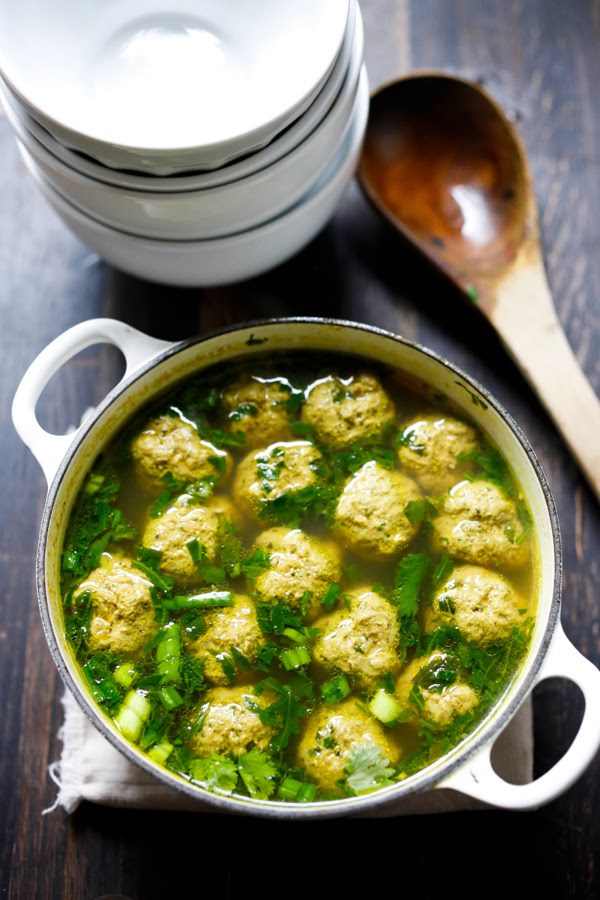 Here comes a recipe that will help you serve some snacks for your friends coming over for some chit-chat. With some lamb meat, these meatballs might be too caloric, but with some veggies and herbs, the result is refreshing snack. Enjoy!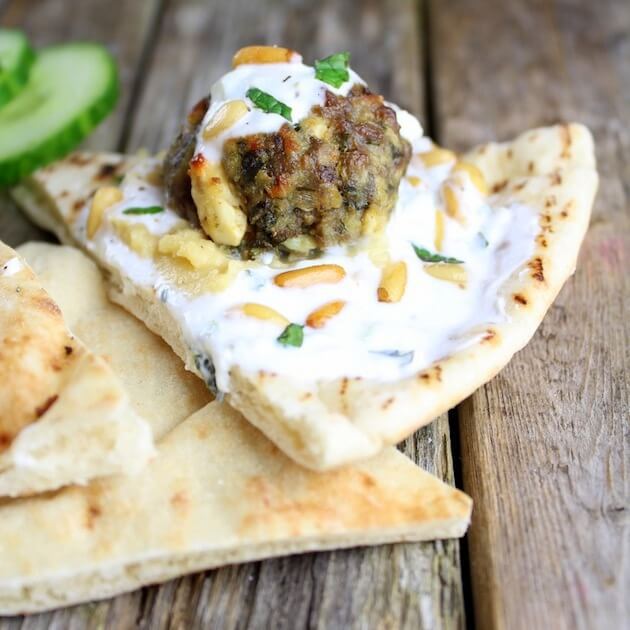 Let's take a jump into the Korean world, where bulgogi is a traditional dish. In this case, the recipe is little simplified so you can find all the ingredients, and serve as a snack while watching football or basketball with your friends.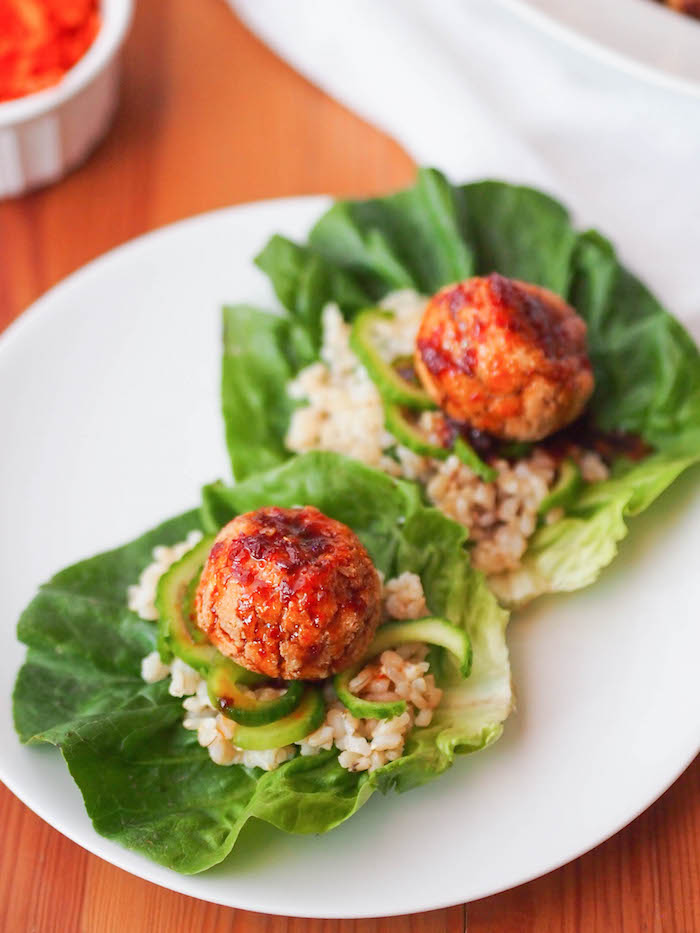 Thanks to the vegetables in the mix, you get a tasty soup with lots of texture. The focus is clearly on the meatballs and vegetables, and if you think you can't have a soup without pasta or rice, think again!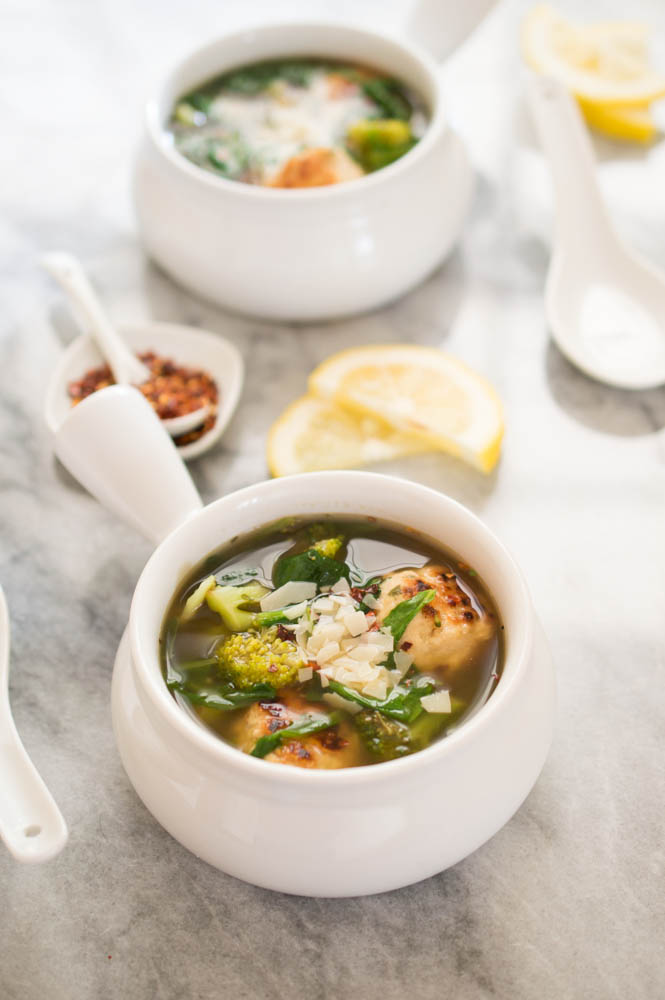 On first glance, this recipe looks a lot like a casserole, but don't worry, the basic is still meatballs, with some ricotta cheese. You might need a little more time to prepare this dish, but you can be sure you'll feed an entire family with it.
One thing people hate doing during summer and hot days is to consume lots of meat. But whose to say you cannot lighten up your meat dish? If you want a light dish that still has some carbs and meat in it, take a look at this tasty and spicy salad.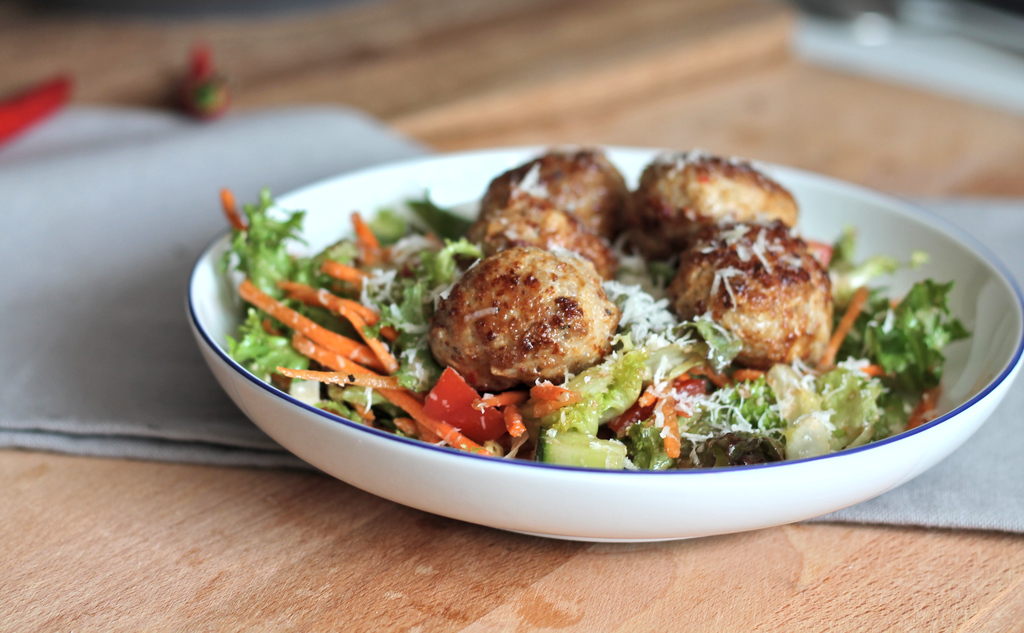 Best meatballs are always the homemade ones, and truth be told, they don't cost a lot of time and money to make. Taking things up a notch, this recipe combines ground meat with some shrimps for more fishy like taste. And you'll appreciate the omega-3 fatty acids benefits from the seafood.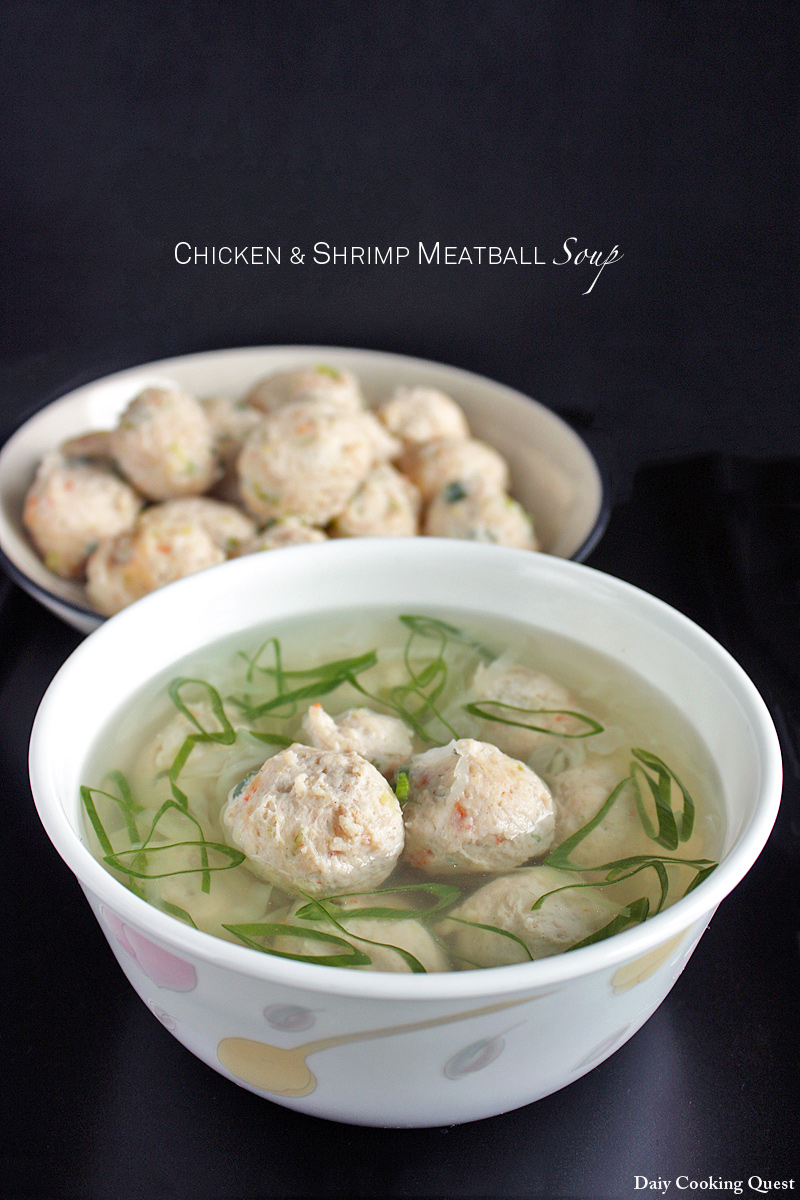 Imagine this scenario: you've given up on hamburgers because they are heavy, high on calories and usually unhealthy. And now you miss hamburgers, and you wonder how to make one that is healthy, light on calories and easy to swallow? Look no more!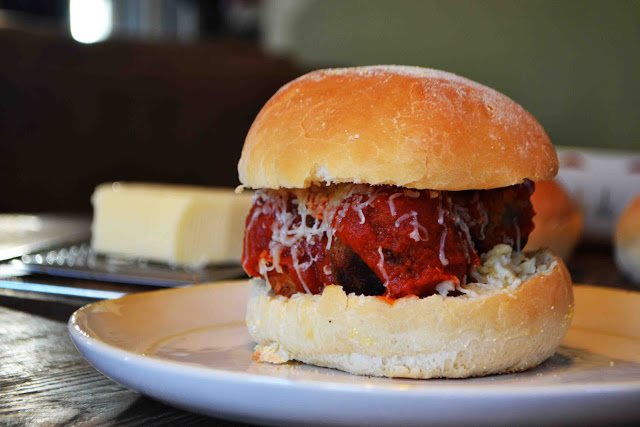 Whenever the words soup and meatballs are mixed, you always think dinner. Such is the case here, with a little Asian flavor to spice things up for a light and easy to make meatballs dinner soup.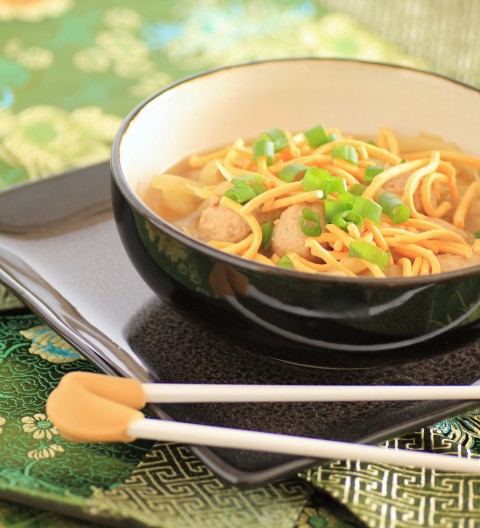 Do you think meatballs dish can be paleo, gluten-free, and grain-free? If you answered yes, you are right. The good think about this slow cooker dish is that you can put all the ingredients in the oven, go out, and when you're back home, dinner will be ready to serve. In other words, you can safely multitask while dinner is cooking.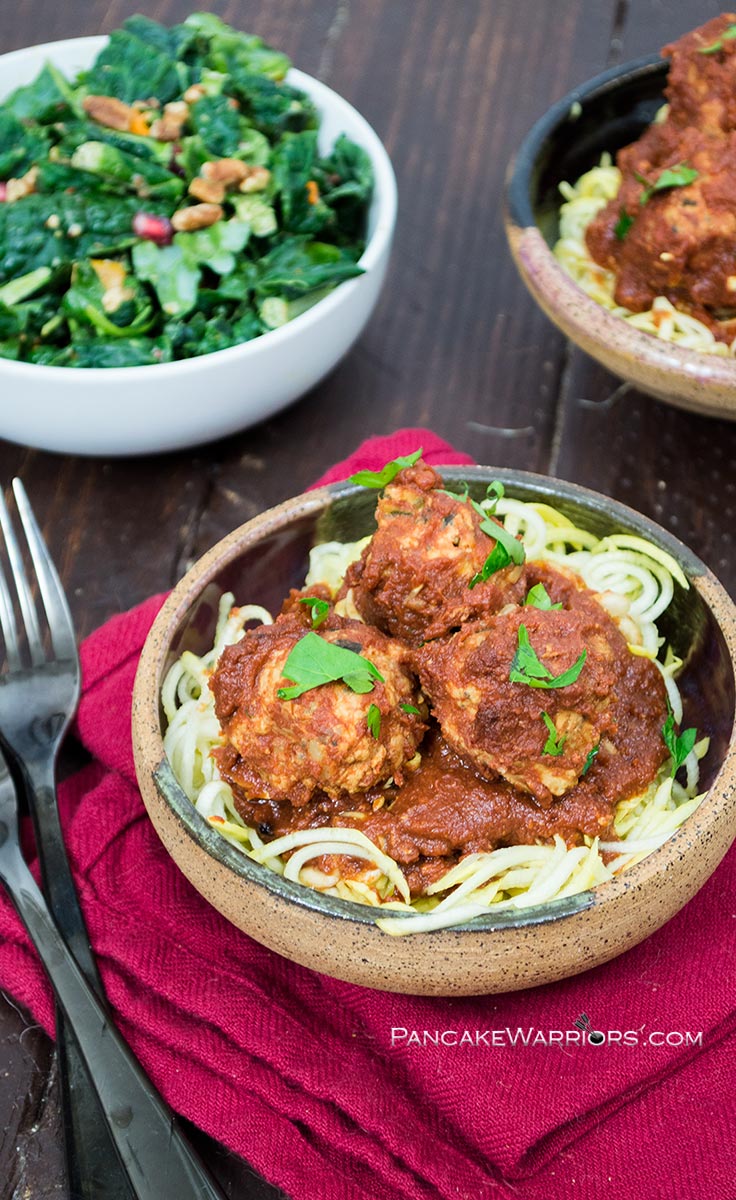 Meatballs are usually such an easy and simple dish, that some people think you cannot serve it on a romantic dinner that commands flair, quality decoration and so on. But don't worry, follow the instructions here and you'll get a great looking dish that looks ready to be served in a 5-star restaurant.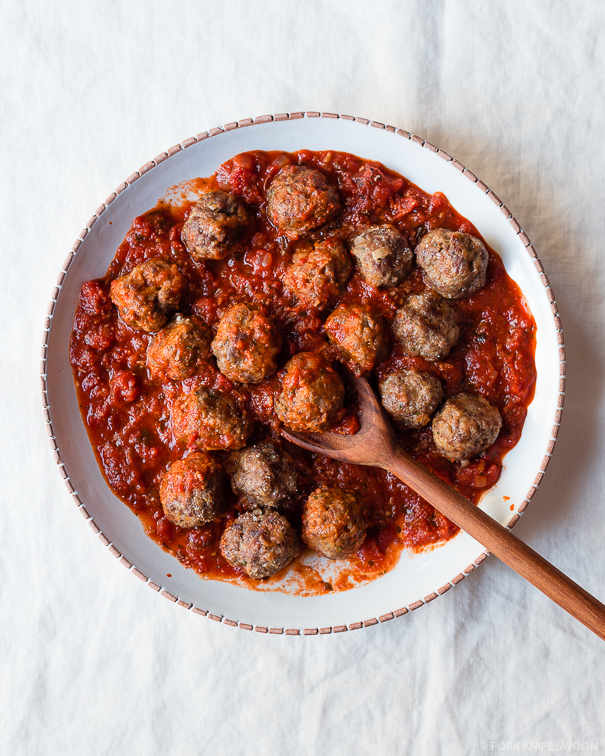 One of the first associations of meatballs is ground beef meat, but every now and then, ground chicken can also come in handy. When you want to mix things up, this recipe might be the perfect combination for you as long as you can swallow the spicy taste due to chili.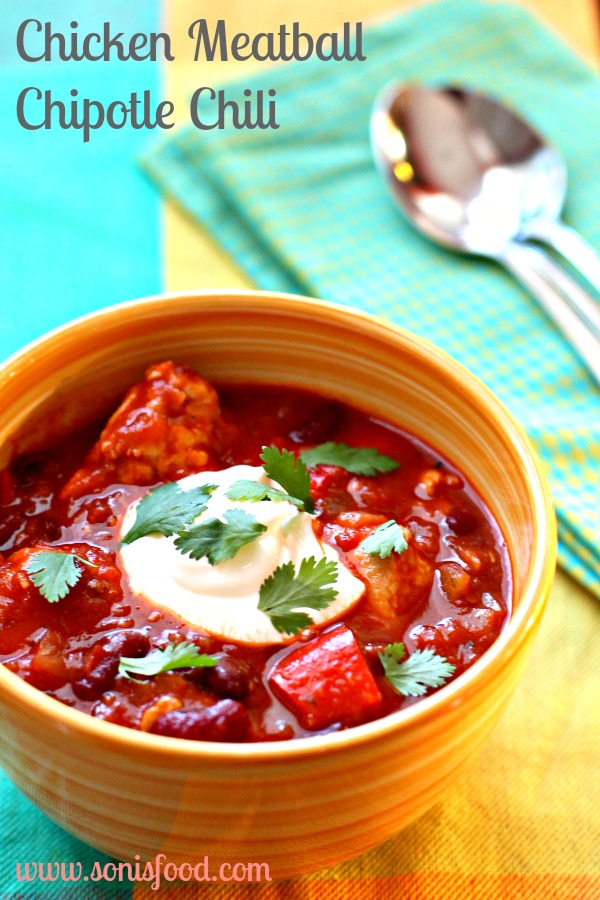 One of the downsides of meatballs is they are heavy, and they are high on calories. Which is why you need something to lighten up the dish, and make it easier to swallow. In this case, that role belongs to pineapple, a fruit that goes very well with meat, pizza and similar recipes.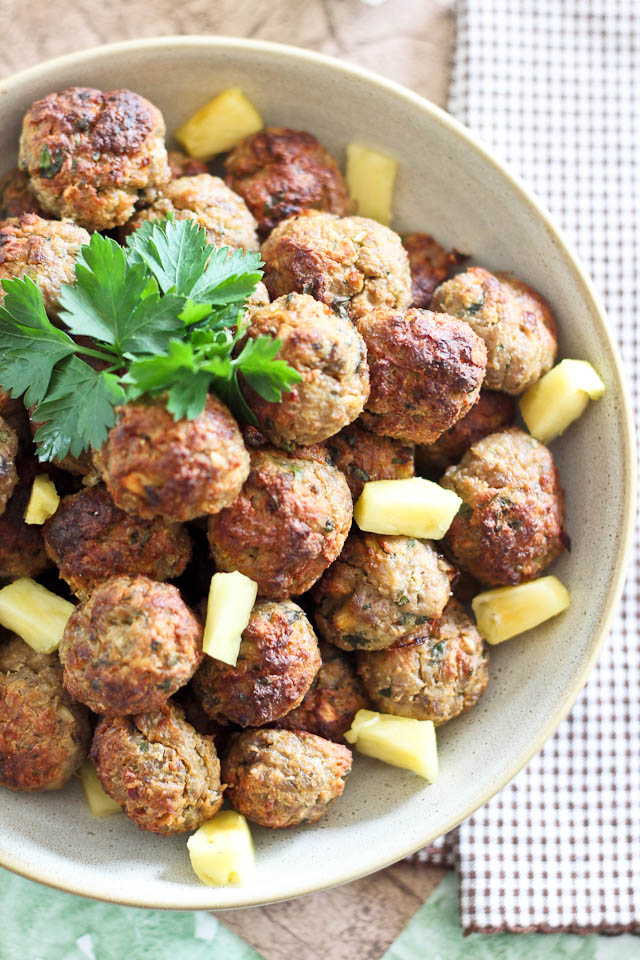 Ah curry, the special dish coming from India with as many variations as meatballs. Put those two together, and you get an interesting dinner, unique dish that might be little too hot and spicy for some people. However, if you are a fan of hot and spicy food, you can't go wrong with meatball curry.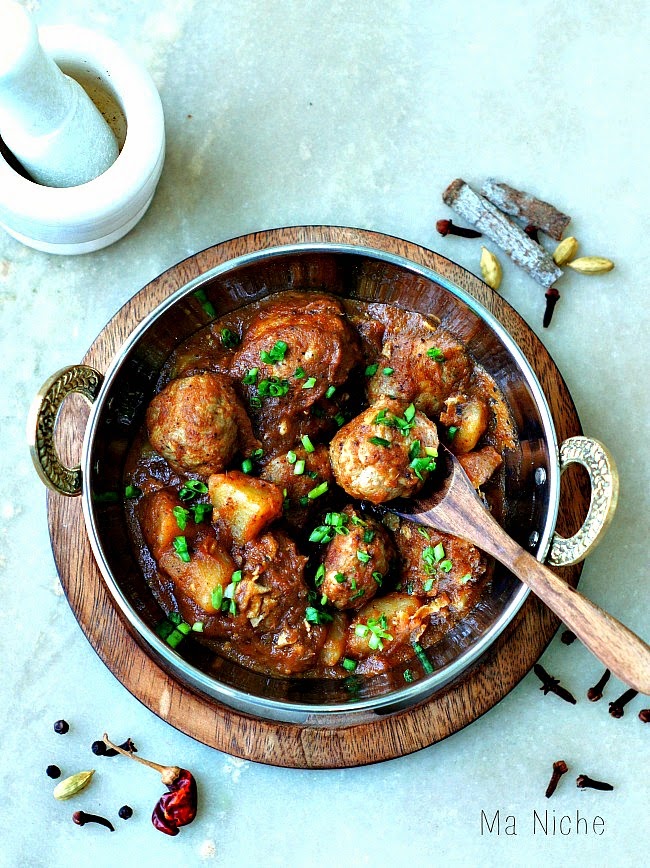 We said at the beginning there will be few vegan recipes for meatballs, and we were telling the truth. This time, instead of meat, we are using cannellini beans, and you can be sure the result will be almost the same as regular meatballs.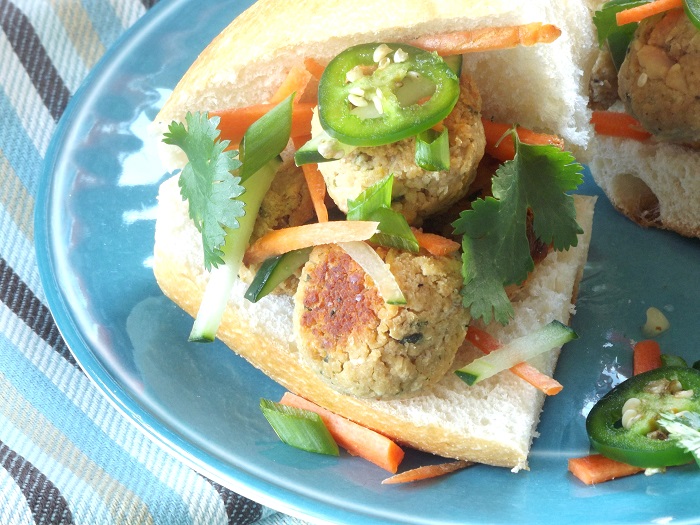 Simple, elegant, easy to make and fast, all words that describe this dish. You might not get points for visual appeal, but you can be sure you'll vow your friends and guests with the taste.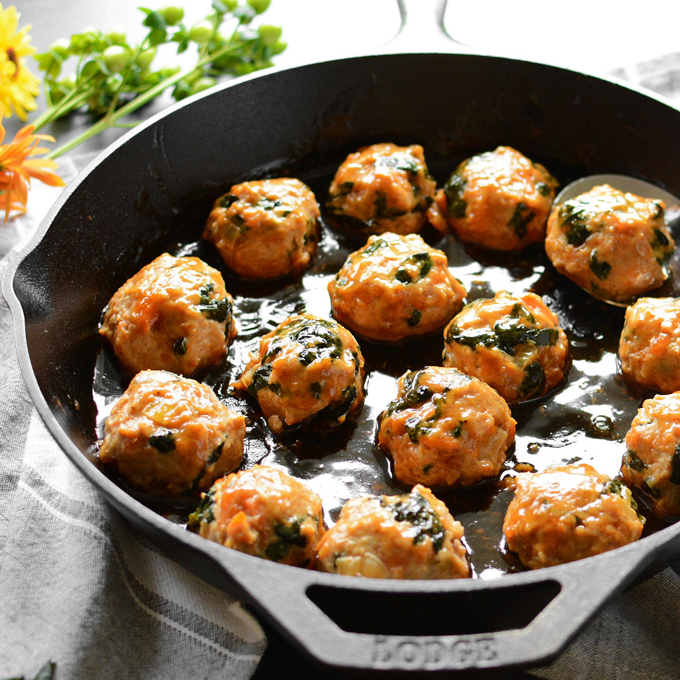 The traditional meatball and spaghetti recipe is getting boring, so why not try something else? If you are fan of non-traditional dishes like we are, this frittata comes with some eggs and noodles to enchant you. Enjoy!
Another vegetarian dish that you can serve along your pasta. Beans and lentils are the common alternative for meat used by vegetarians, and this time the meatballs come spiced with some kale, garlic and parmesan cheese.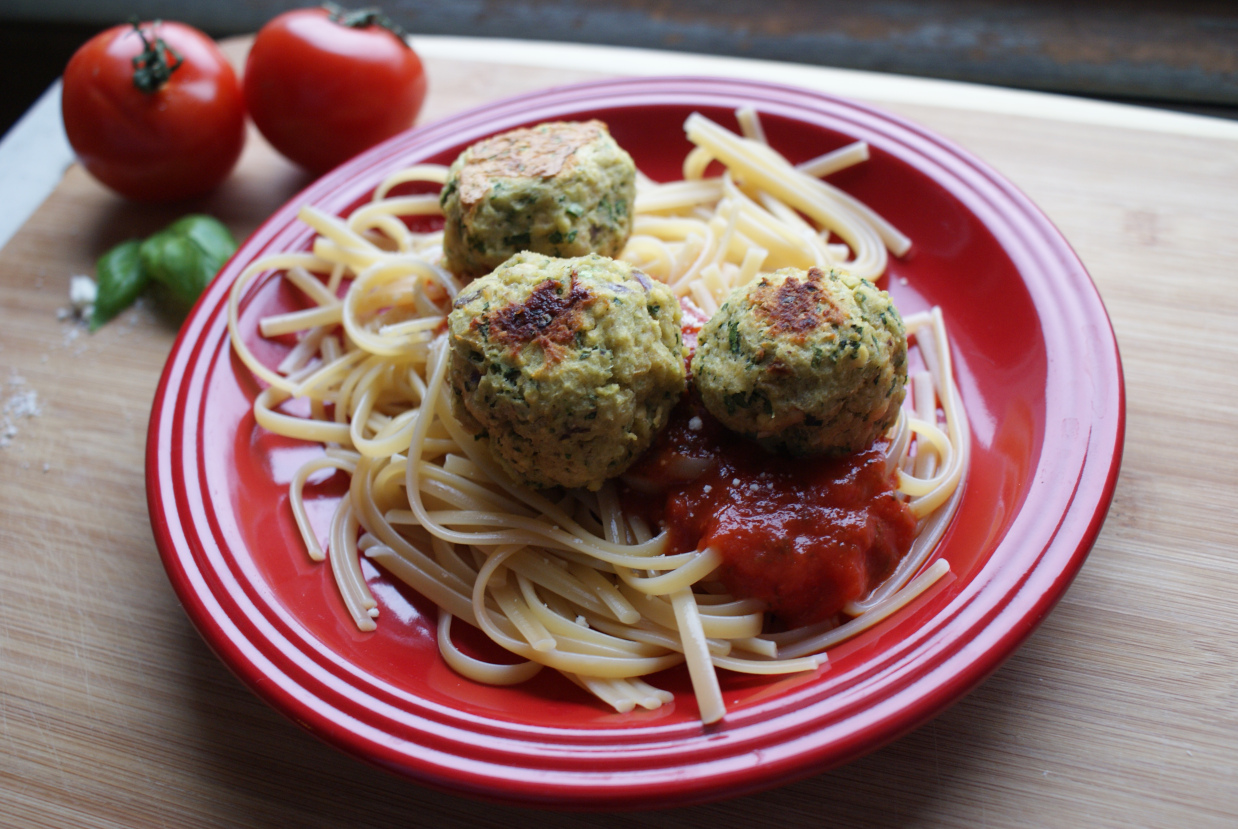 The best part of this recipe is that you can actually freeze your meatballs, and cook them when needed. Preparing ahead of time is becoming a common practice among young people due to the intensity and dynamic of their work. The downside is they are usually served as appetizers, but you can go a step further and combine with some pasta as main dish. It is all up to you.
With pork as main ingredient, these meatballs are little heavy on taste. However, add in the arugula, lemon and parmesan, and you add a touch of freshness to a classic meal that can be served for any party, New Year's eve included.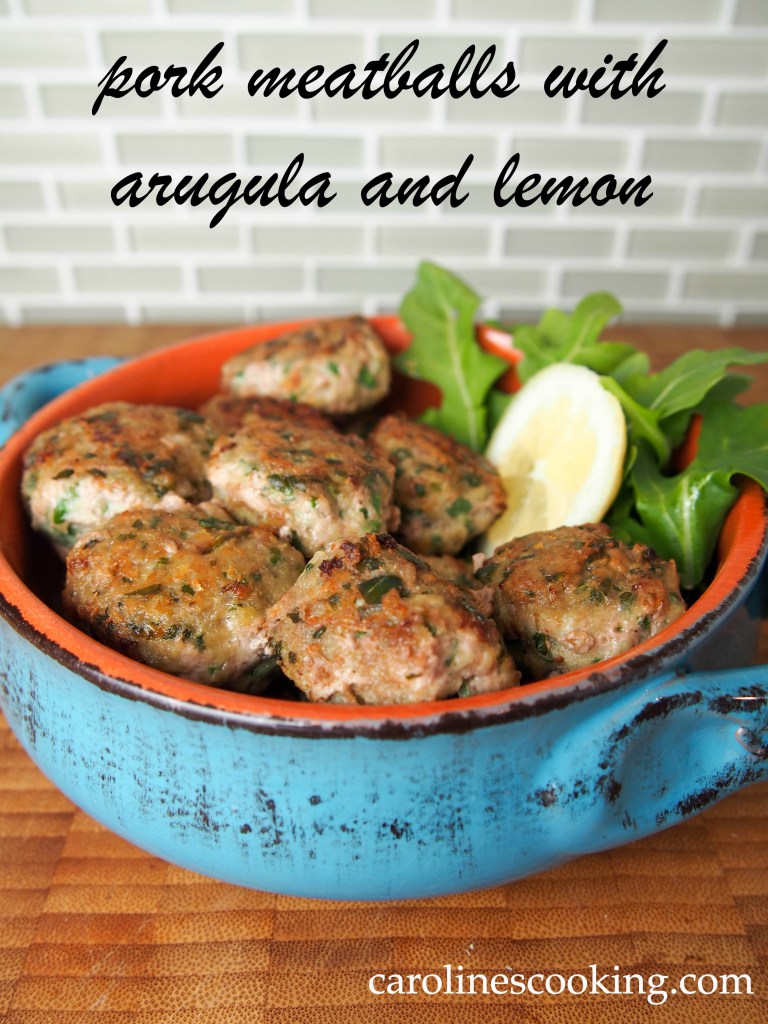 The words meatballs and low-carb or low-calories usually don't go hand in hand, but sometimes you can make it work. Example, this recipe that is also gluten-free and come packed with two types of meat: pork and beef.