You just have to love Halloween. The spirit of Halloween, the feeling of spookiness, someone trying to trick you at every step, and then someone trying to scare you. There are just so many good traditions for Halloween, that you can sit back, enjoy and savor the moment.
And if there is one thing that gets my juices flowing for Halloween that is desserts. It's like people's creativity goes through the roof for Halloween. With that in mind, I would like to share some healthy treats with you. They taste good, and they are fun to make.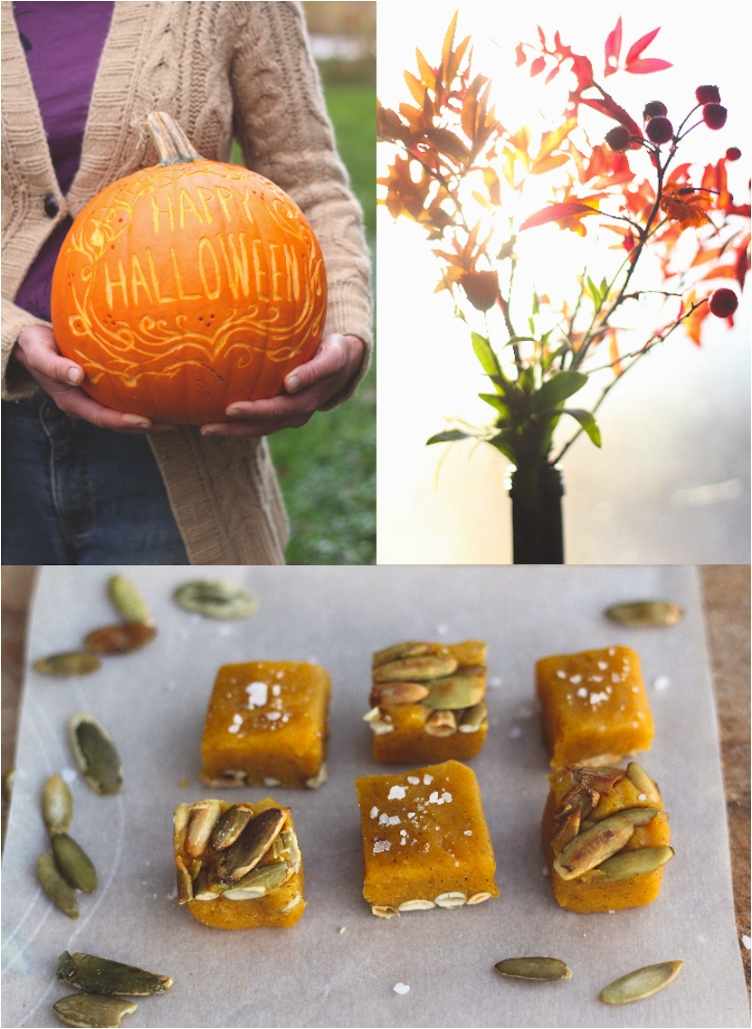 You just know we have to start off with some pumpkin desserts. After all, Halloween without a pumpkin is like an elephant without a trunk. It just doesn't work. With some seeds on top of it, these caramels provide a nutty and crunchy taste.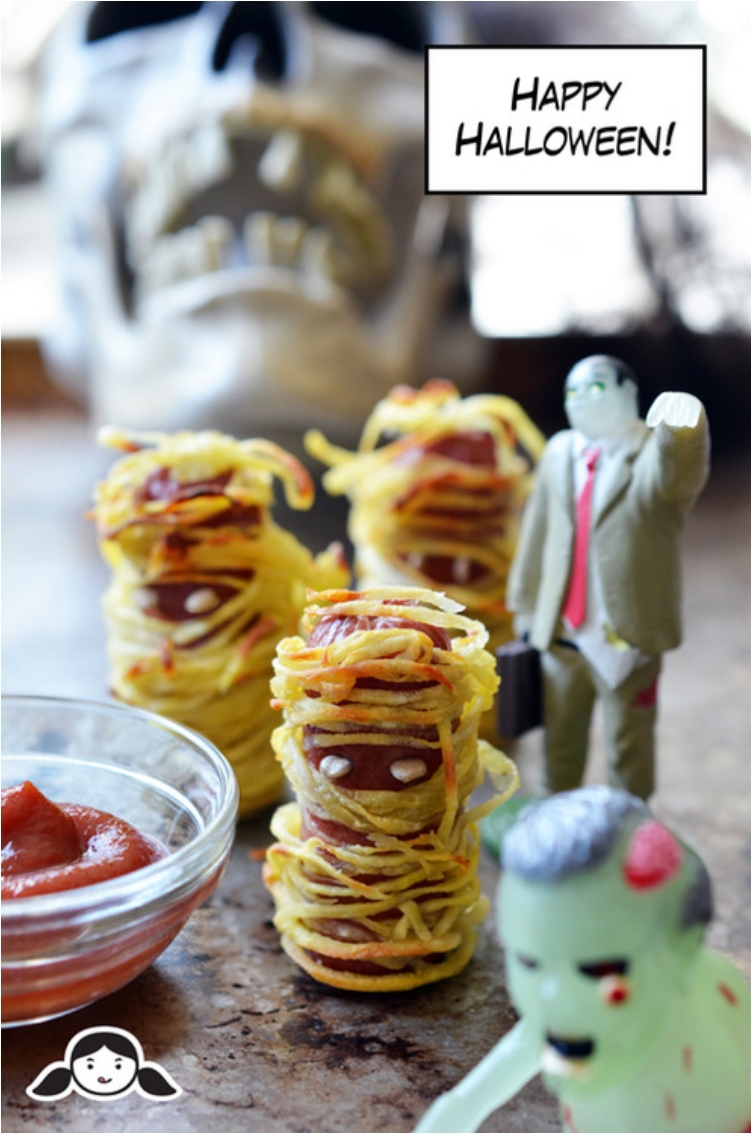 Right next on the "must have" list after anything pumpkin, is anything scary. And I must say, mummies are one of the scariest treats for Halloween. We've all seen the movie "The Mummy" right?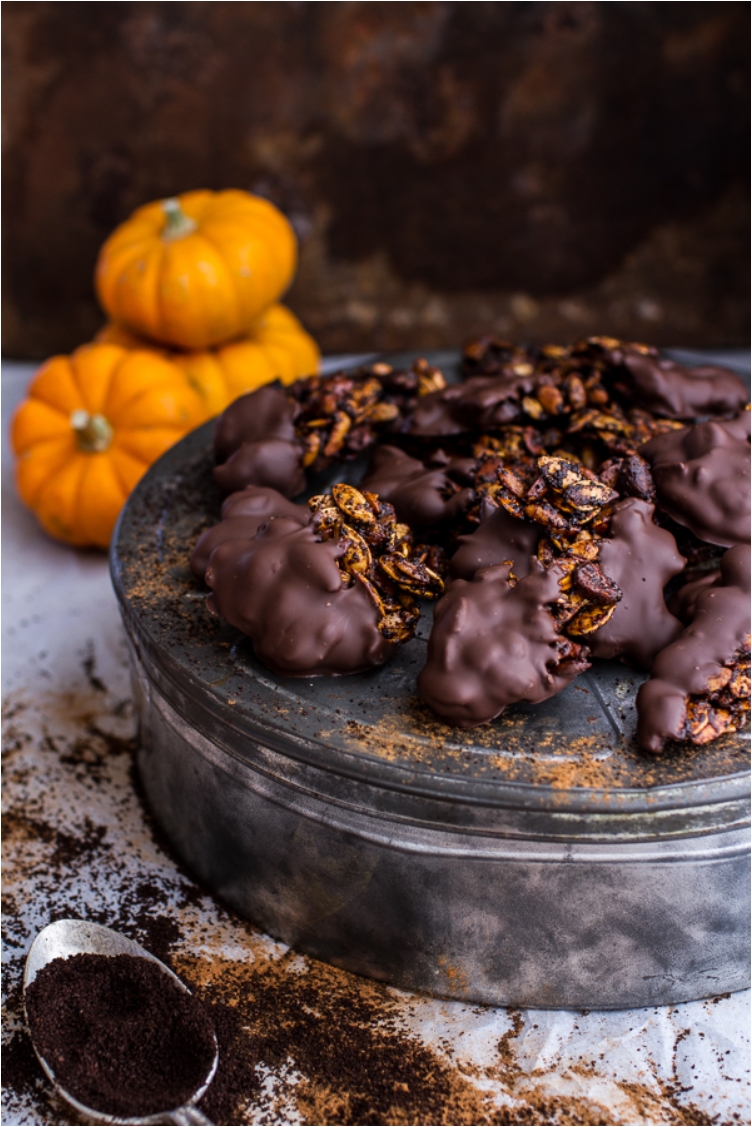 Halloween is a fall season holiday. And I must say, I love fall. The air in fall is different, and more, let's say, welcoming. Coffee, pumpkin seeds, chocolate, you just know the ingredients scream fall. And then the smell when you take the cake out of the oven. It's mesmerizing.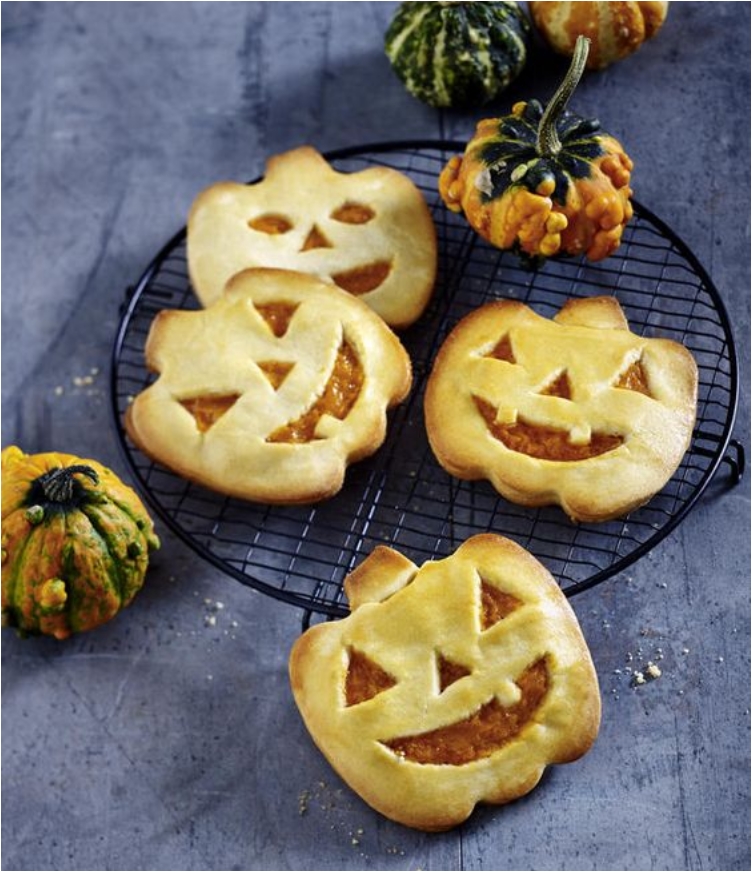 Expect more and more pumpkin treats down the road. We just cannot celebrate Halloween without some Jack-o-lanterns. And I love the crunchiness of the tart. Usually, when it comes to desserts, I want to have something from everything. I want moist cookies, crunchy cookies, and everything in between. And then let the guests choose.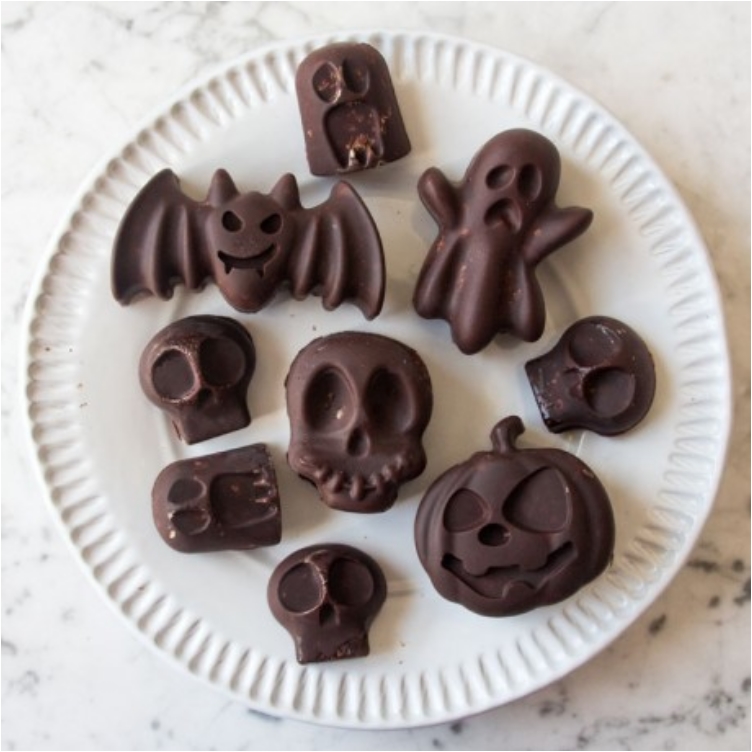 The hardest part here is shaping all these treats. Other than that, the cooking process is rather simple and easy. But hey, if you want to throw a party, you need to get your hands dirty. Right?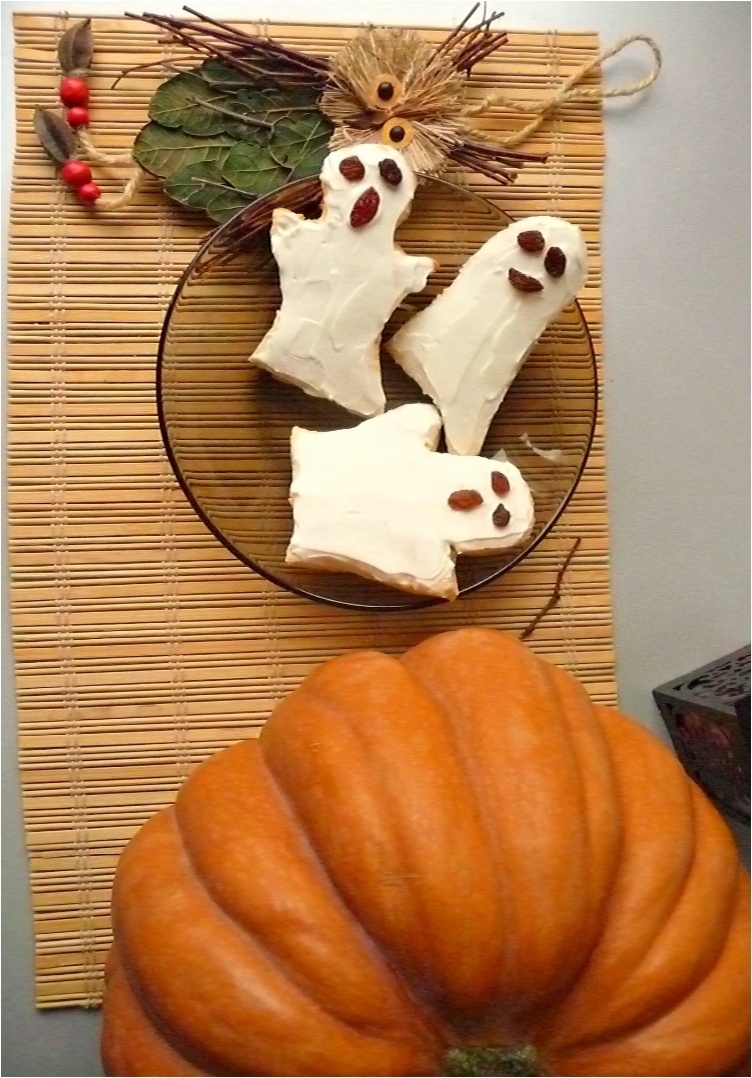 I'm sure you've noticed I've gave you several different "monsters" for Halloween. All of us have their favorites. Some want ghosts, some love spiders, others are fans of mummies and zombies. The important aspect is that your treats taste as good as they look. And these ghosts are certainly  delicious.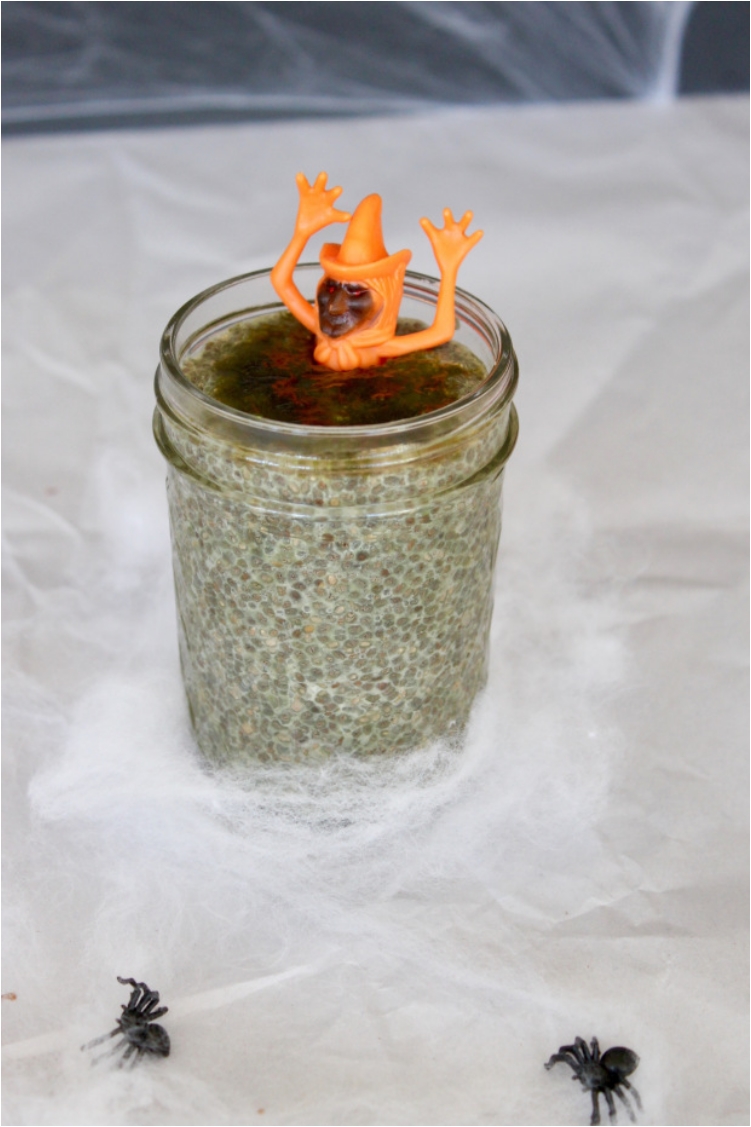 Chia pudding has become one of the most popular desserts in recent years. Chia seeds, in general, have risen high in the hierarchy of healthy foods. For this Halloween, you can give the classic chia pudding a little scary  twist.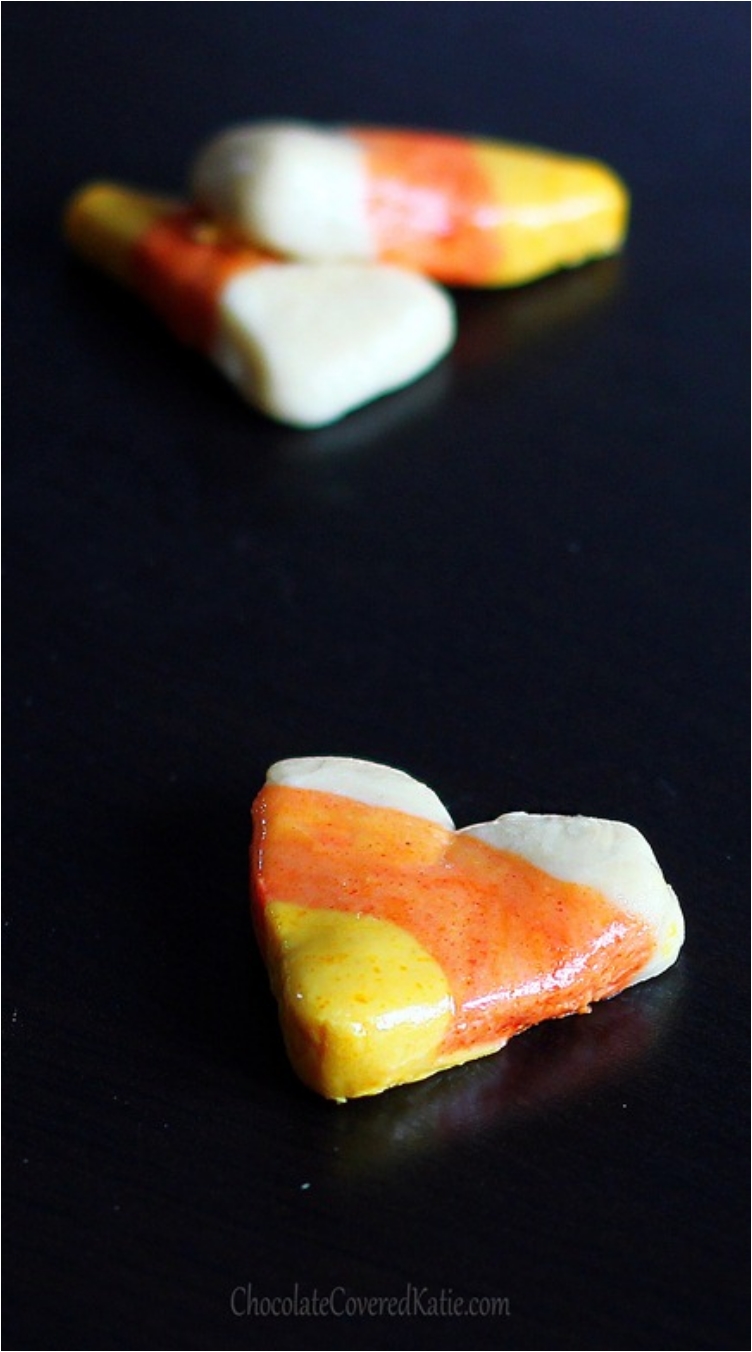 When you are throwing a party, you have to satisfy all your guests. There are more and more vegans out there, and you just know that they will whine if there is nothing for them. That is why I would love to give you something simple, and vegan-friendly. I hope your guests love it.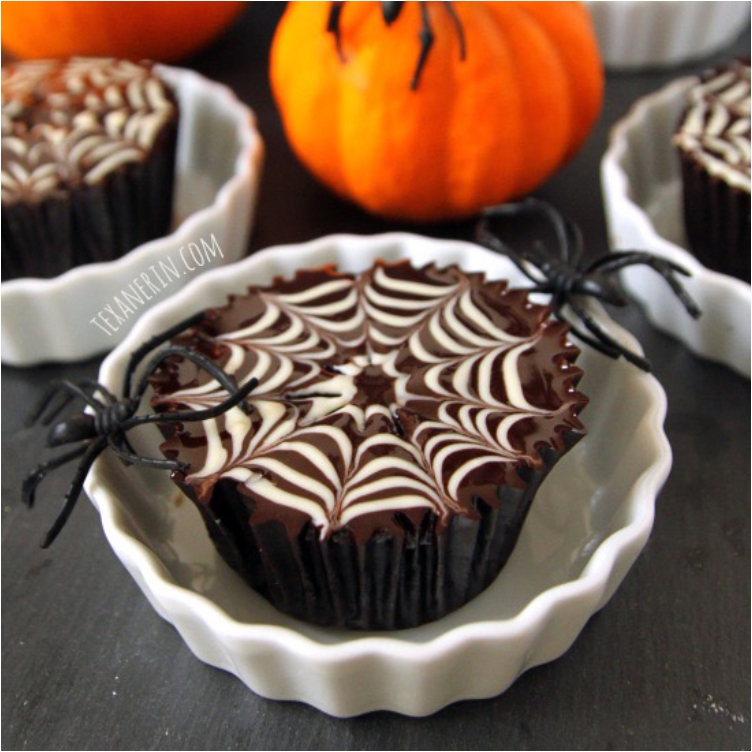 Right after the vegans, we have the gluten-free people. I understand them, and I know they want to get a tasty and cool looking dessert as much as the next of us. And in reality, gluten-free desserts can be just as good as normal desserts. Sometimes, they taste even better.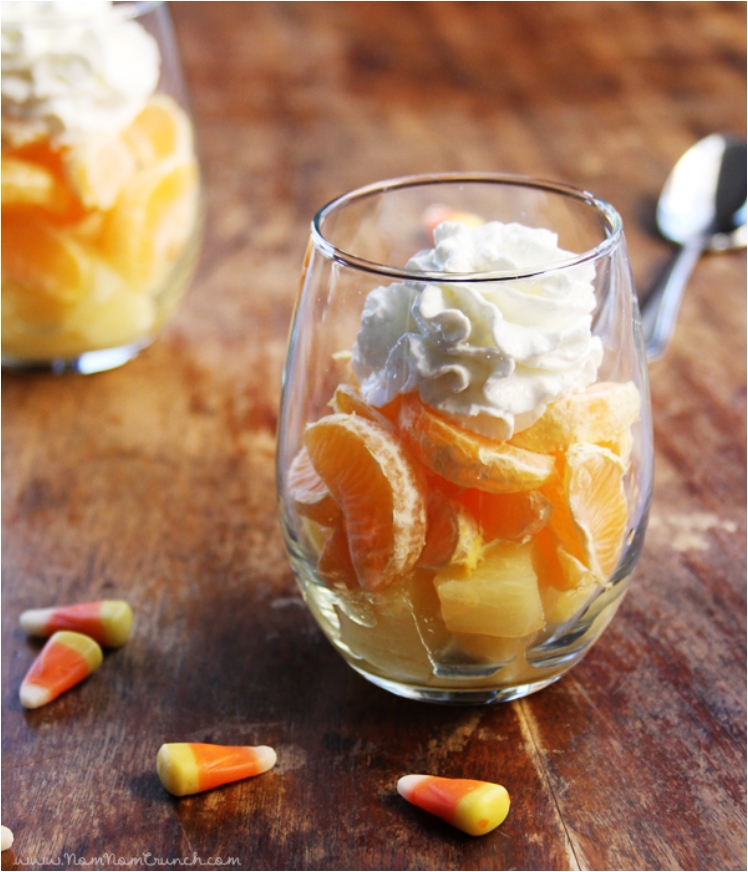 I love ladies that try to find a healthy version of an iconic foods. Take the candy corn for example. While most of us love it, candy corn is extremely rich in sugar. So, what did this woman decided to do? Give it a healthy version. When you just think that there is mango and pineapple, those fruits just melt in your mouth.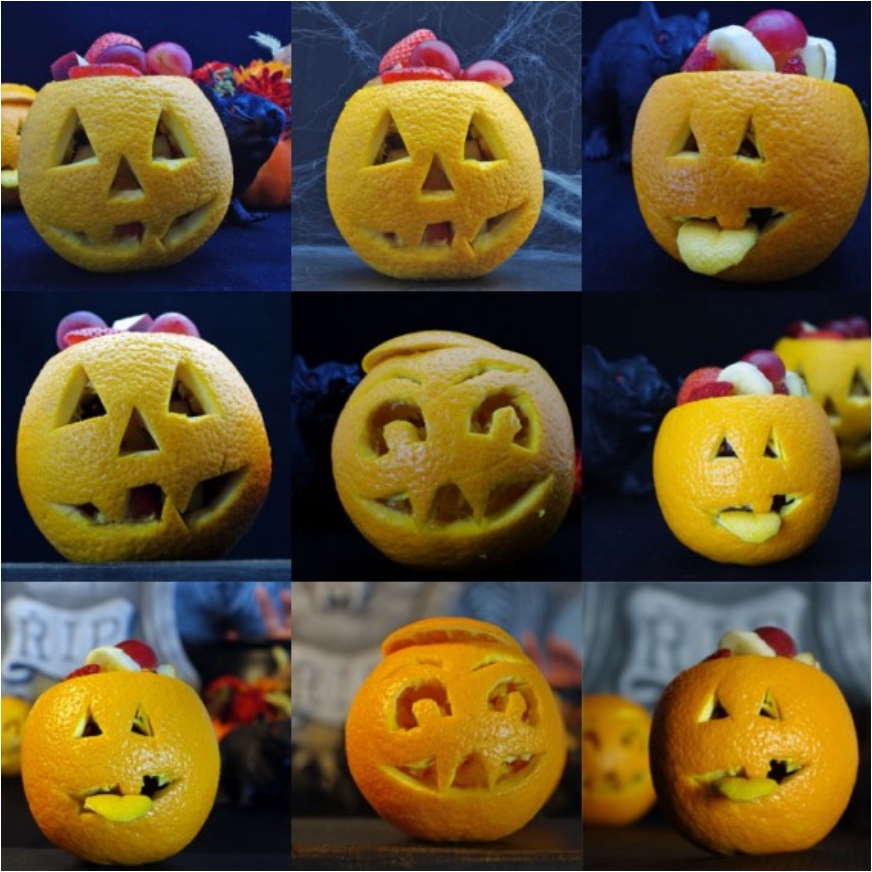 Hey, if you thought you can make Jack-o-lantern only from pumpkins, you are dead wrong. Oranges are great option as well. And truth be told, oranges are easier to carve. As for the fruits inside, I'd suggest you go your own way. Fill it up with fruits you love. There is no wrong option here.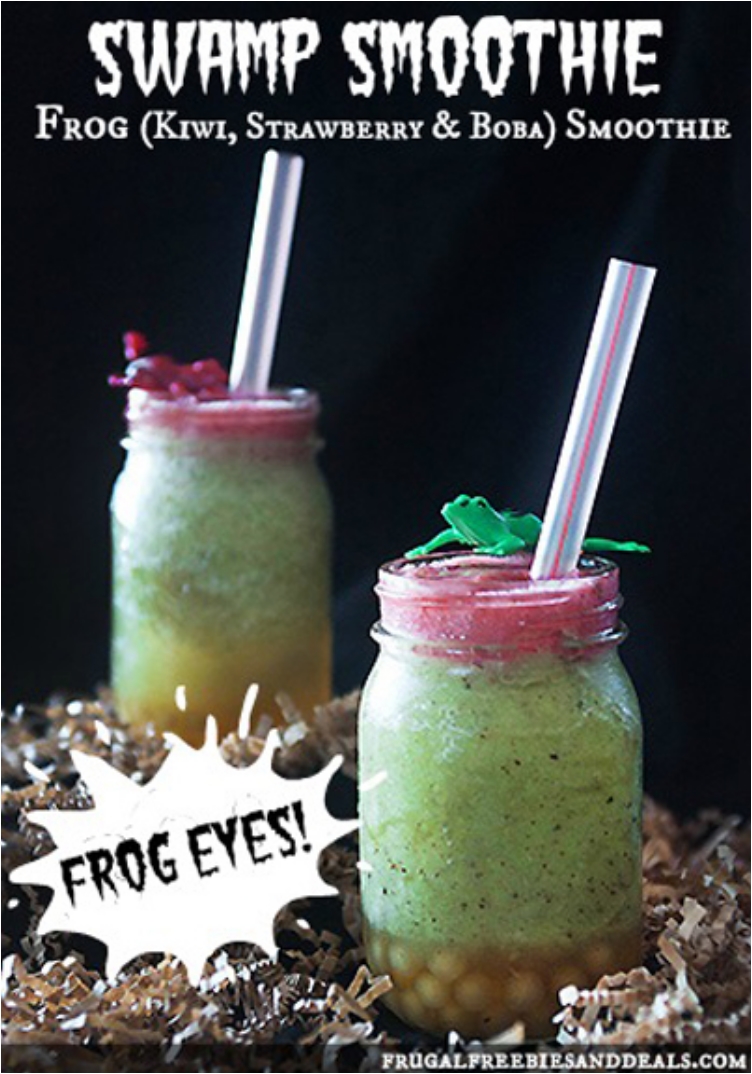 Some of my favorite foods for Halloween are those with a spooky name. I love when people go for a spooky name for a treat. And this smoothie delivers more than just a spooky name. You get a great taste, wrapped up in some disgusting looking jar.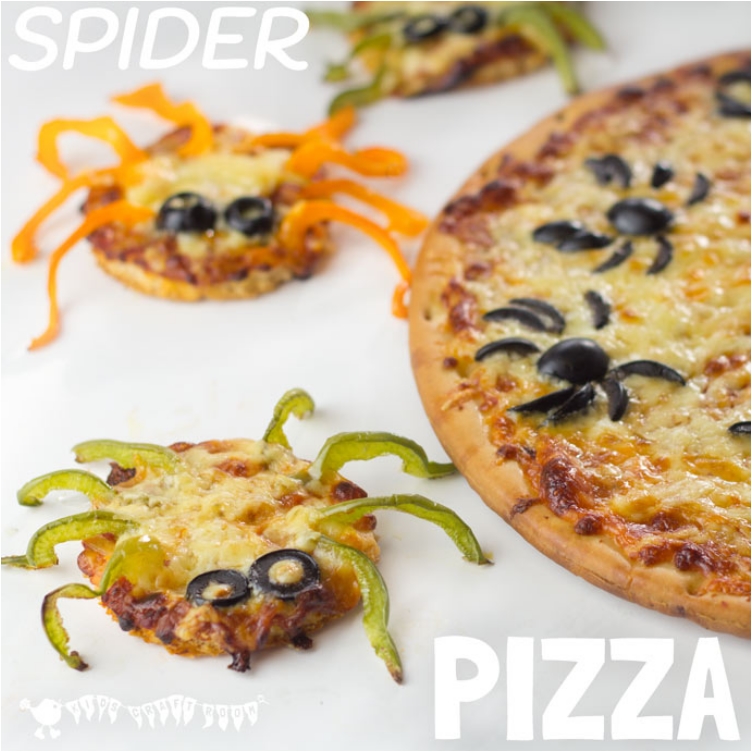 You cannot have a party without some pizza. It is just not possible. We all love pizza, and when it comes to Halloween, adding some olives is the easiest way to transform your slice from normal to spooky.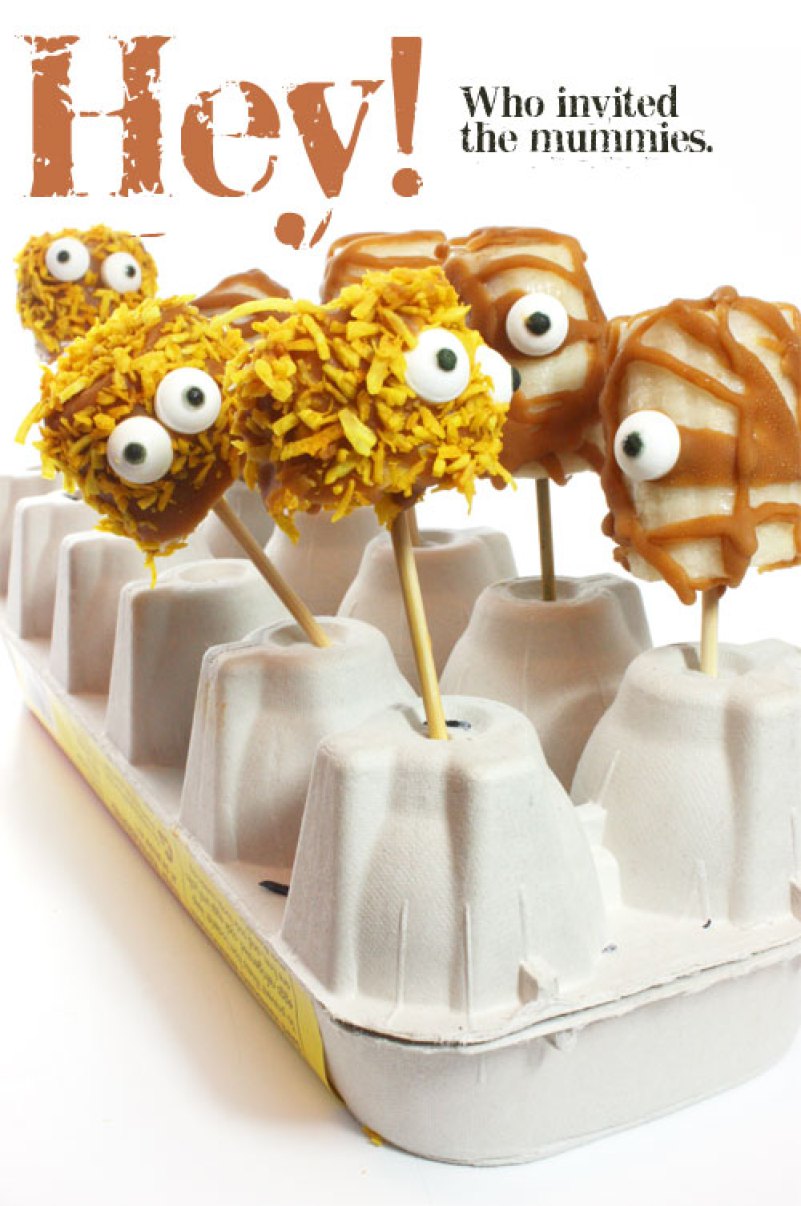 I know banana is not much of a fall fruit. But hey, it is arguably one of the healthiest, and highest in nutrients fruits. You want your guests to eat and not feel hunger. Plus: don't these faces look cool?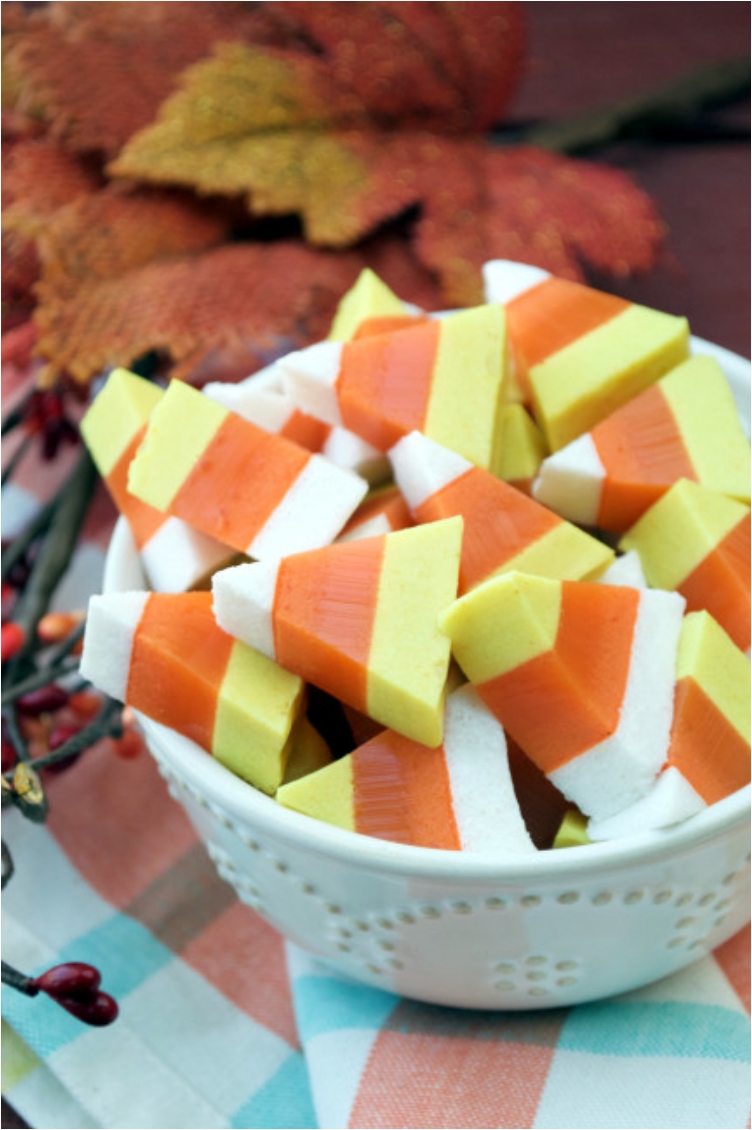 We have another candy corn treat here. And again, we give it a healthy tweak, this time in the paleo aspect. You just know kids will love these.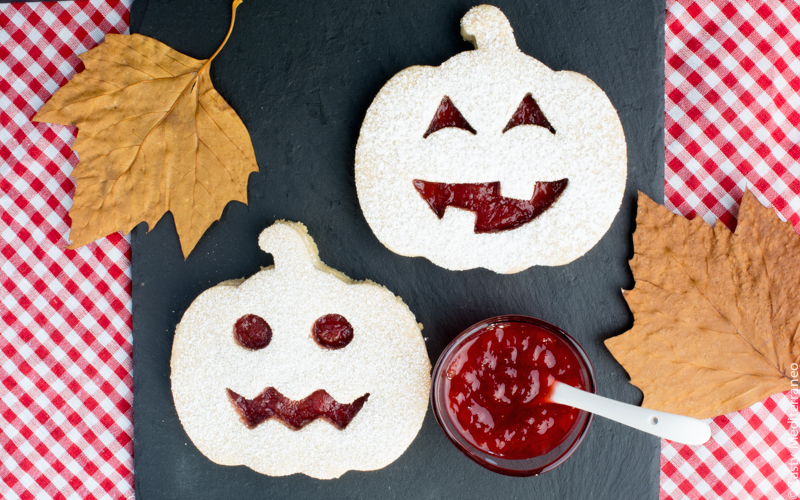 Jam is one of the best ingredients for home cooking during Halloween. Why? Because jam looks a lot like blood. And we all want Halloween to get bloodier, and scarier if possible. And we just cannot ignore the sweet taste.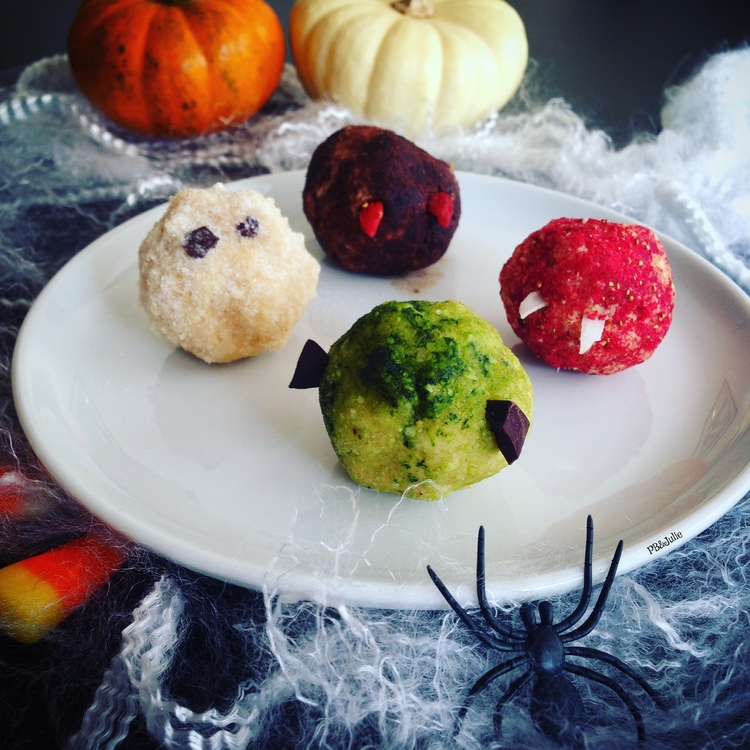 Broccoli, beets and many other vegetables can be turned into something special. These one-bite treats will enrich your Halloween table not just with their taste, but with their color as well.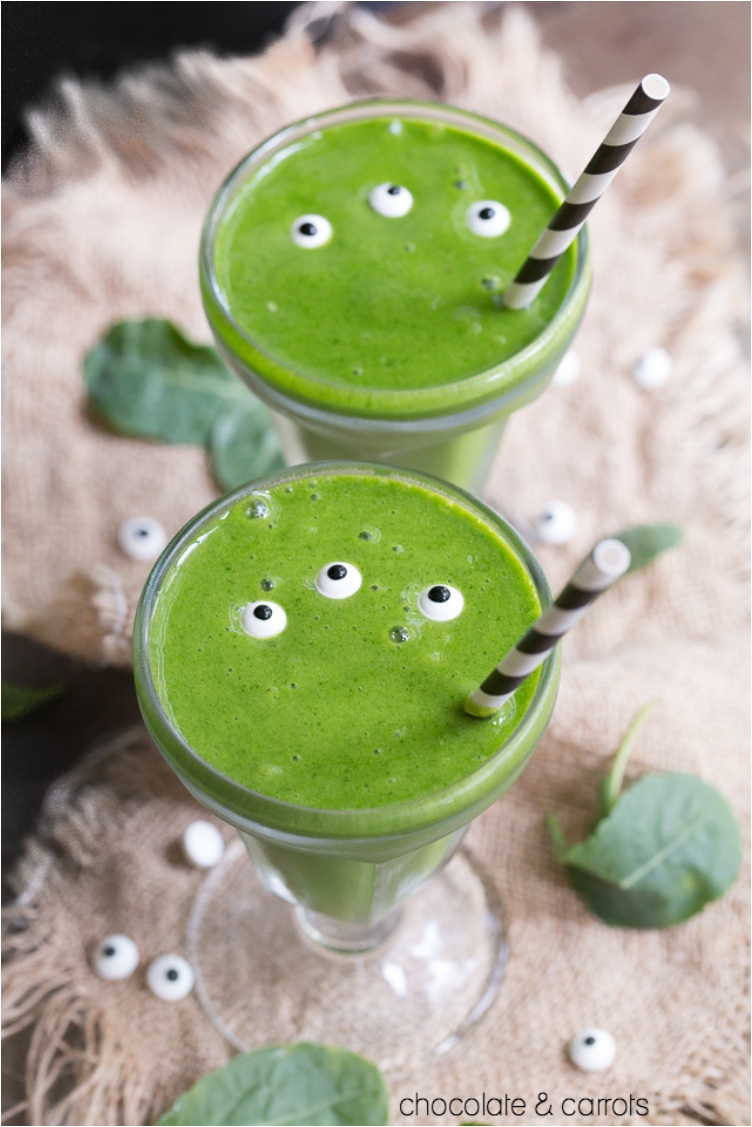 Who doesn't appreciate a good healthy and green smoothie? We get a green smoothie on a daily basis. And all it takes to make a regular green smoothie scary, is to add some eyes on top of it. That's it.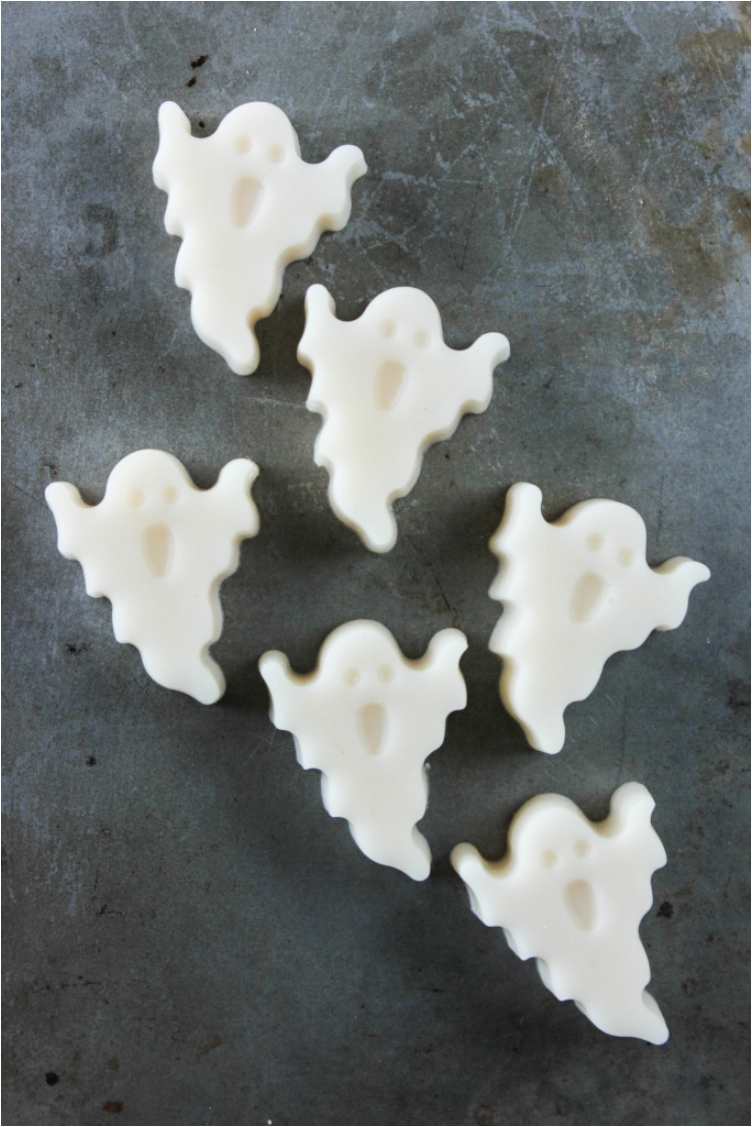 All you need is four ingredients for these gummies. And it takes only 30 minutes to prepare them. Bonus points for asking your children to help.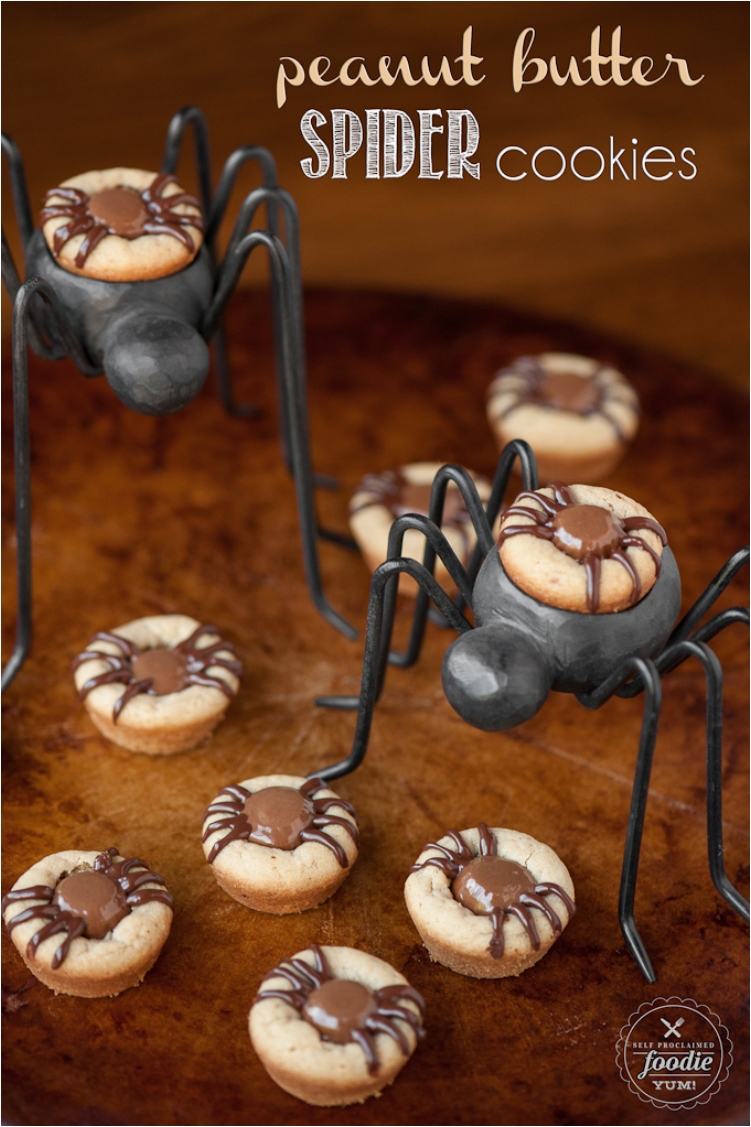 Spider cookies are my favorites for Halloween. You just cannot help but think Spiderman. And when you are into super heroes movies as I am, Spiderman is just part of you. That is why I always go spiders for Halloween. With a peanut butter and chocolate mix, these absolutely melt in your mouth.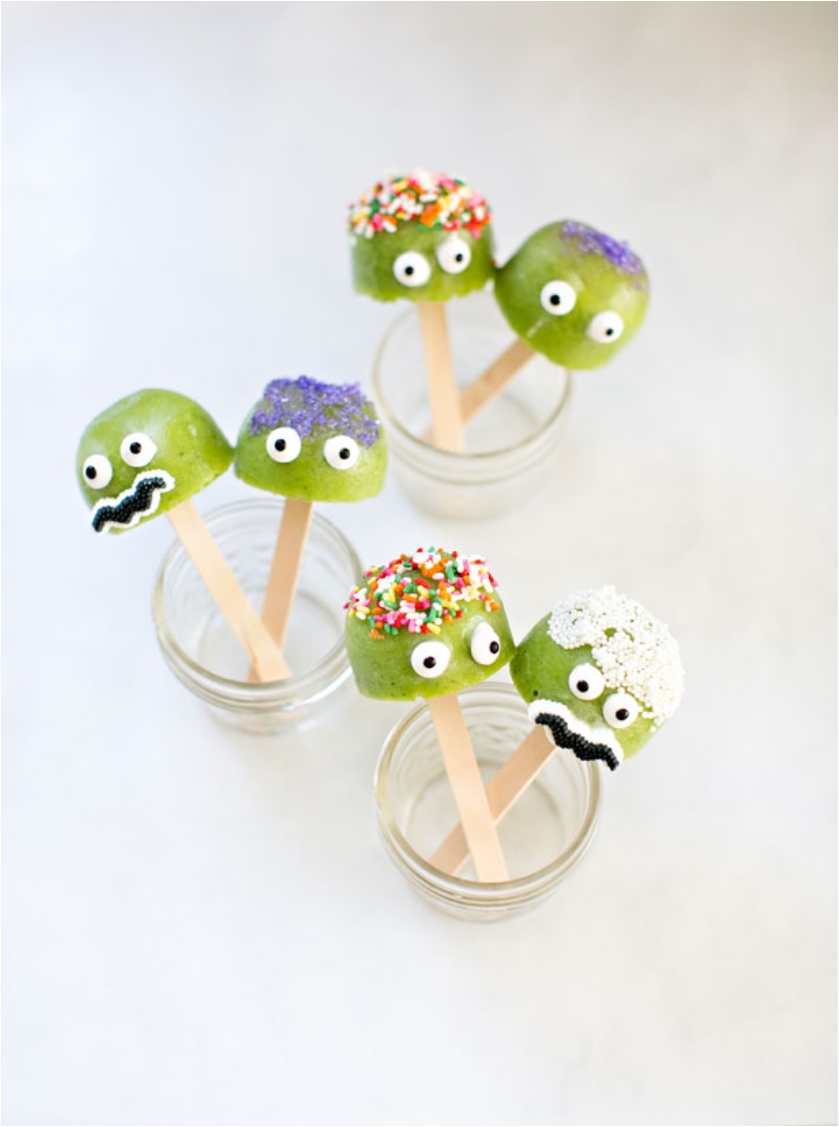 Popsicles are another "must have" for Halloween. And they are simple to make. Get some green smoothie, freeze it, and then add some sprinkles to make them look like humans. You can play as much as you like with the frosting.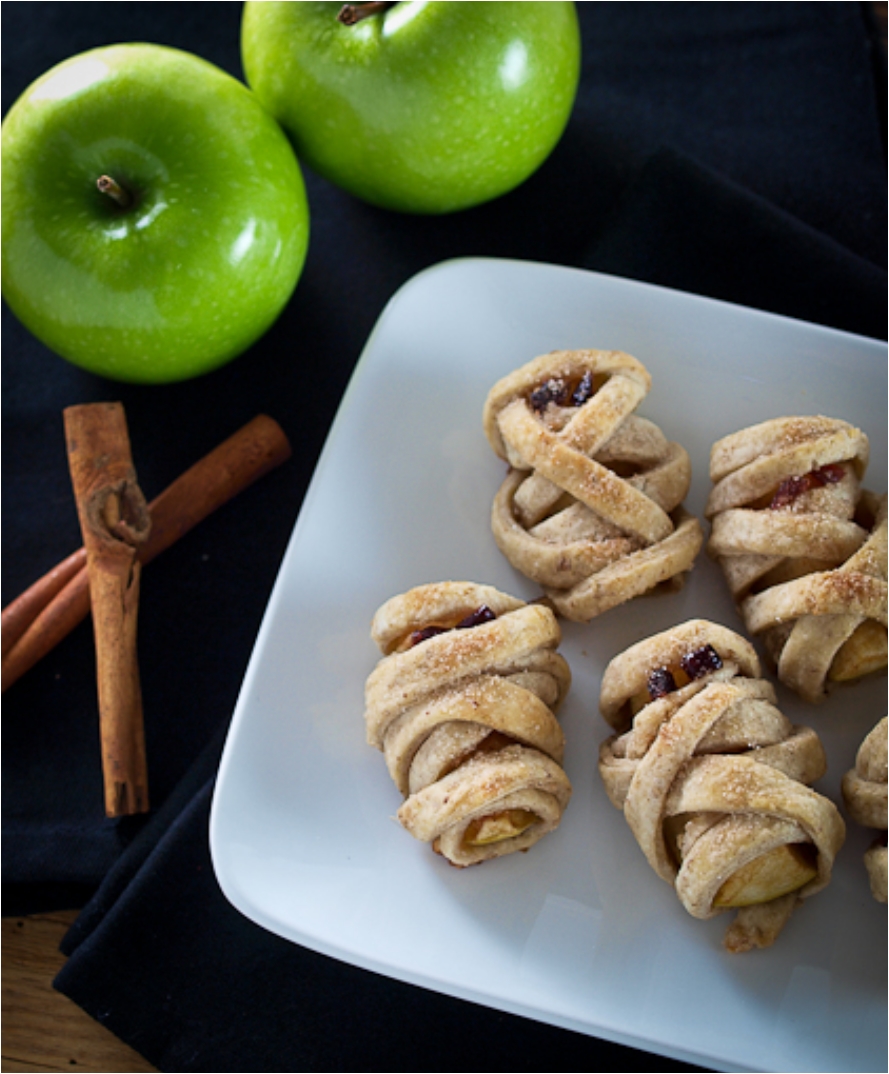 This is probably the most "fall" dessert you can find on your list. Aside from pumpkins, apples are the next fruit you just have to have on the table. Add the cinnamon aroma, and these cookies smell like autumn. The crunchiness of pecans is just an added bonus.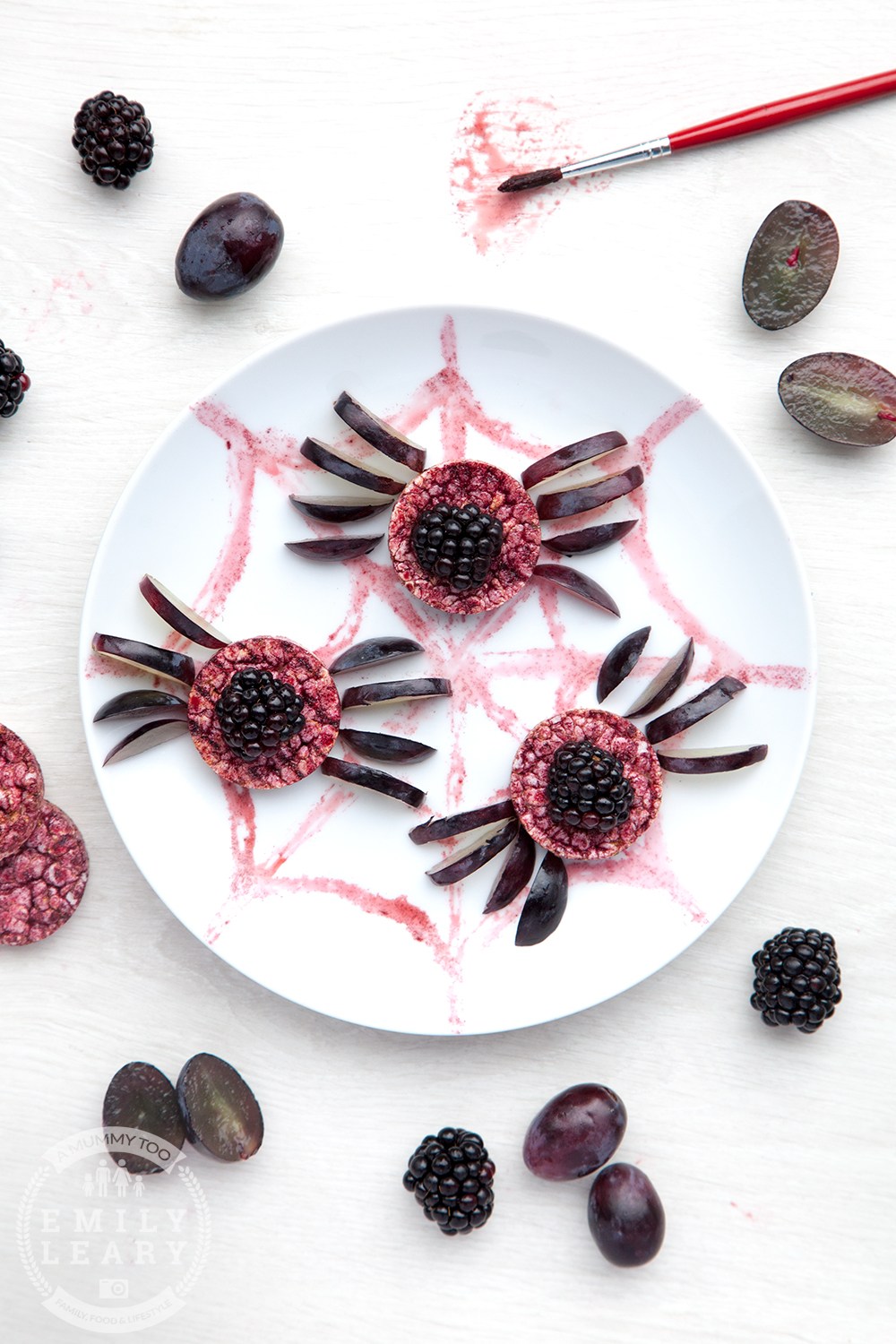 Grapes and berries make for a wonderful autumn treat on their own. And while for many it is hard to imagine rice combined with fruits, the taste is great.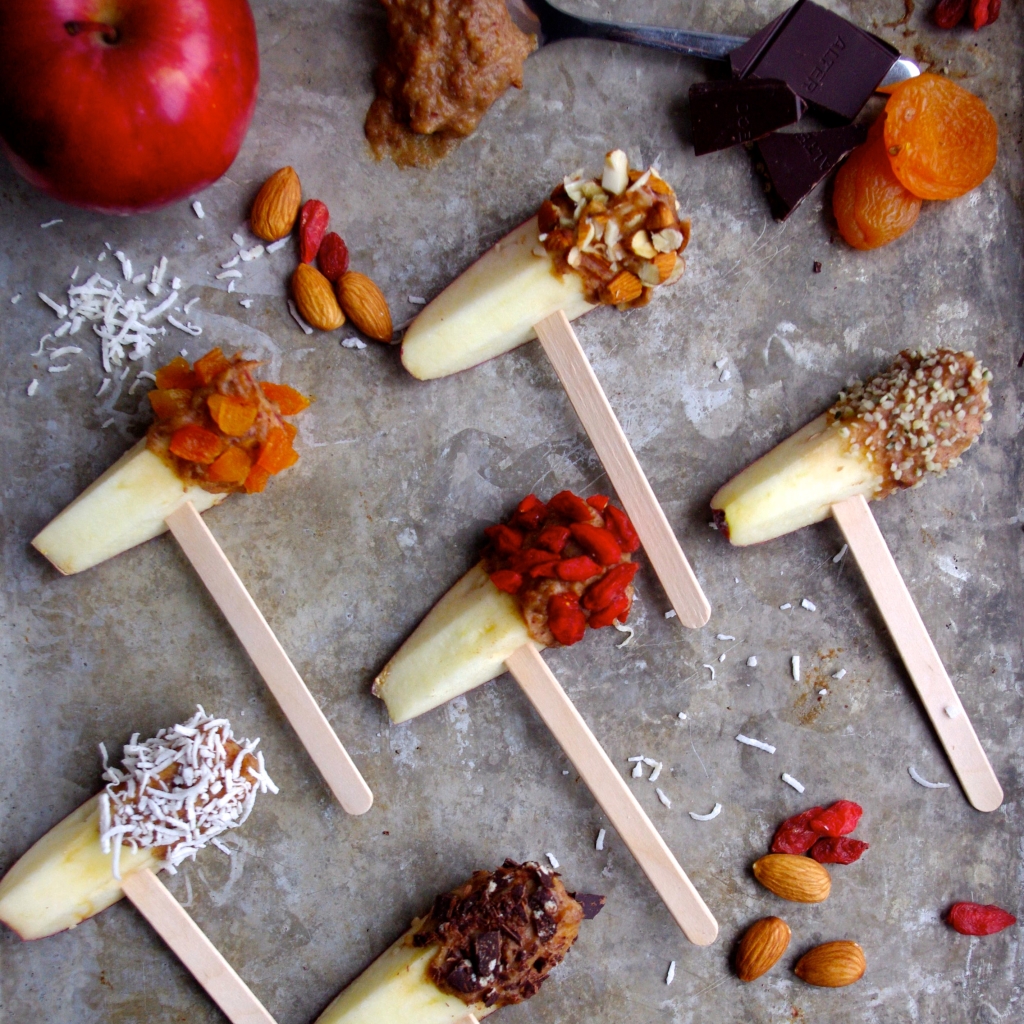 This is the most versatile recipe you will find. Aside from caramel, everything else is subject on your own choosing. You can go sprinkles, raisins, berries, chocolate, nuts, and everything else in between you'll think of.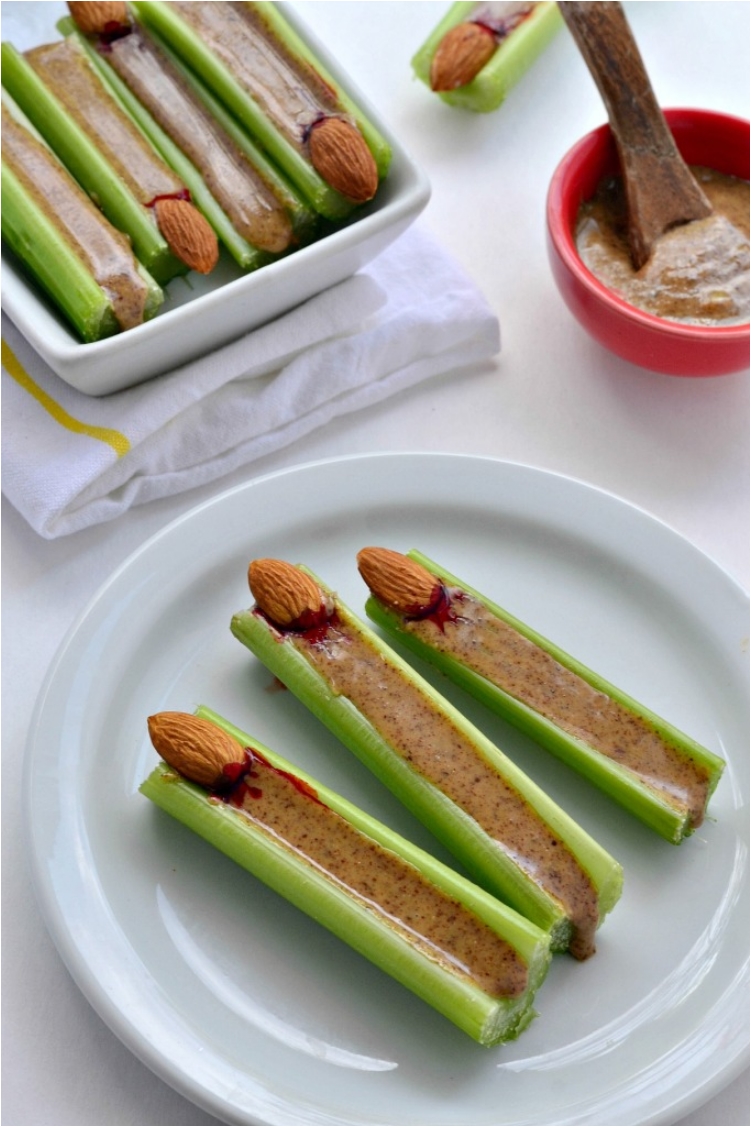 We just cannot go a full Halloween list without some fingers. Usually, people opt for breadsticks for spooky fingers for Halloween. But I want to mix things up, and give you something else to try.
READ THIS NEXT: 41 Scary DIY Wreaths To Complete The Halloween Decor