There was a time when goddess braids were a symbol of femininity for ethnic women. But nowadays, ethnic women are not the only ones wearing them. Looking like oversized cornrows, goddess braids are the perfect way to show your artistic style. There is so much artwork that goes into one braid, and there are so many different styles.
You can bring a whole new dimension to your hairstyle, and the best part is, your braid will stay intact for weeks. However, some last only for a day or two, and it all comes down to the style, shape, and design of the braids. But as a general rule of thumb, braids last a long time. And there are many modern variations of this hairstyle.
1. Ponytail Cornrow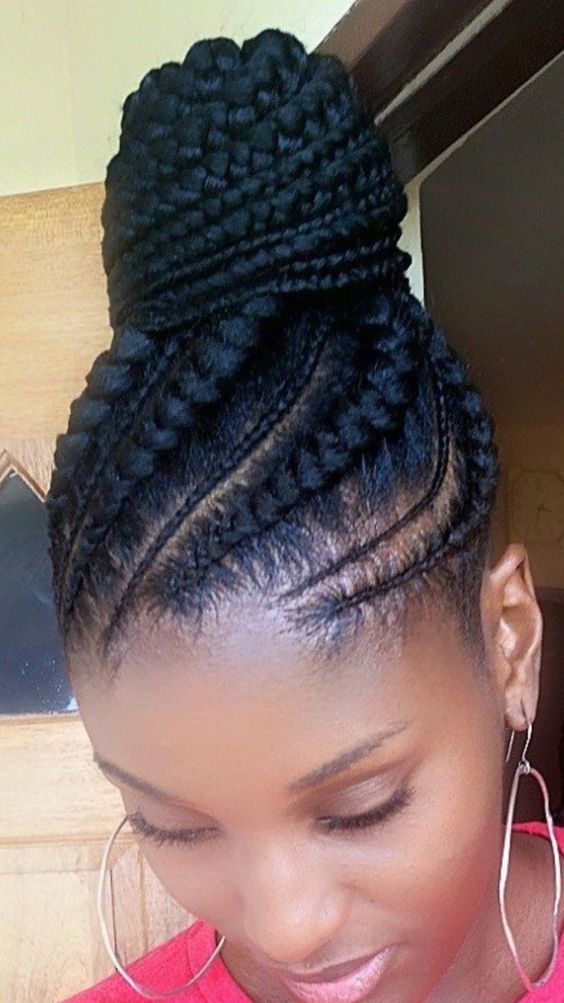 This is not a simple design. If you're looking for something simple, you're at the wrong place. But we'll start off with the ponytail, a great style when you have long hair. Gathering your hair in a ponytail is an easy and quick way to style your hair. But a ponytail cornrow is something else.
2. Curved Braid
I said at the beginning that braids are an artwork in and of themselves. Think of them as a masterpiece on your hair. And this style is definitely a perfect example of that.
3. Straight Braids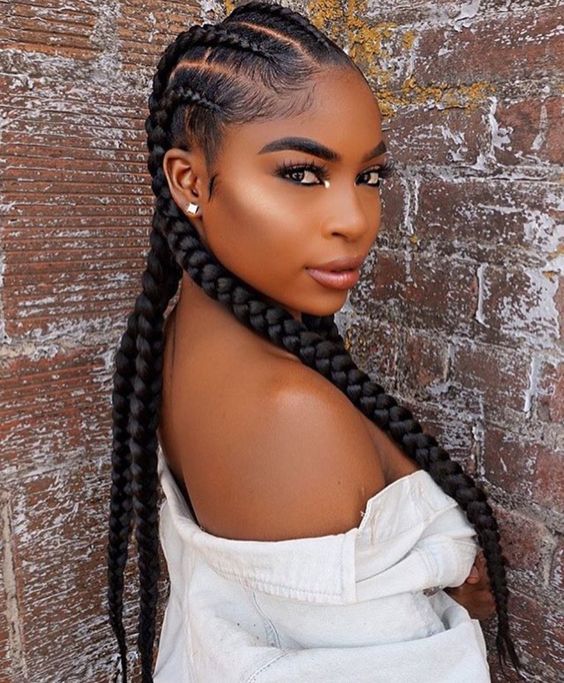 This is one of the classic looks for goddess braids. Something you will find nowadays at tourist locations. There are ethnic women who will prepare this braid for you in a matter of minutes. But the good news is that you can make it on your own at home as well.
4. Long, Tumbling Braids in an Intricate Style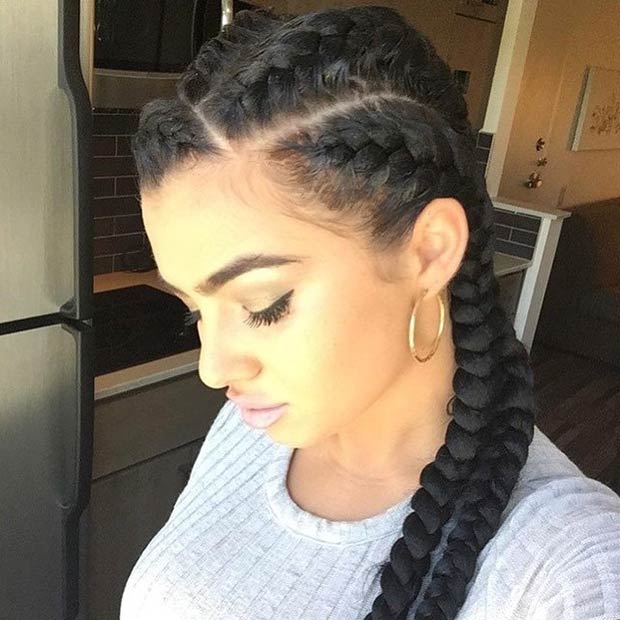 When you think of intricate styles, you think of something complicated and detailed. And that's exactly what we have here. Yes, it will take time for all the details. But the result is a phenomenal!
5. Stylish Goddess Braids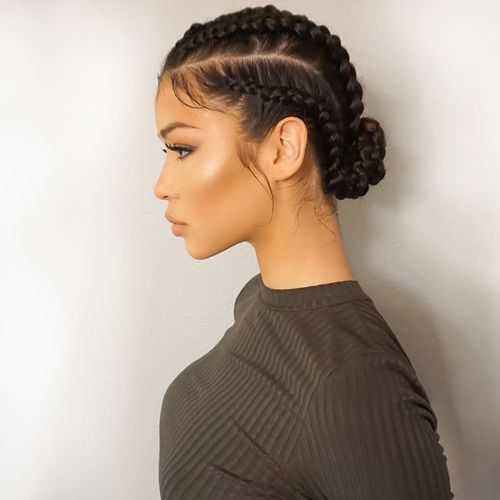 We had a ponytail, and now we have a bun goddess braids hairstyle. This just shows that even if you have shorter hair, you can make your own goddess braids. The good thing about the hairstyle is that it fits medium and long hair. Of course, short hair won't work.
6. Three Braids Design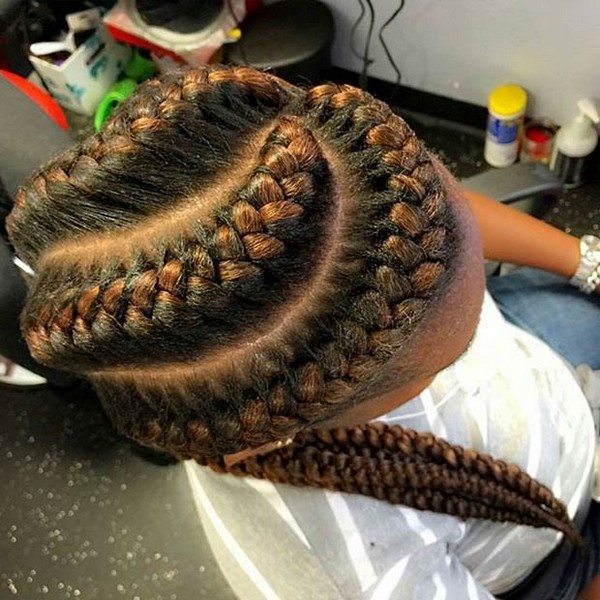 Similar to the curved design, the trick here is to start at one point and move around your head. The three braids finish in one long ponytail.
7. Beautiful Goddess Braids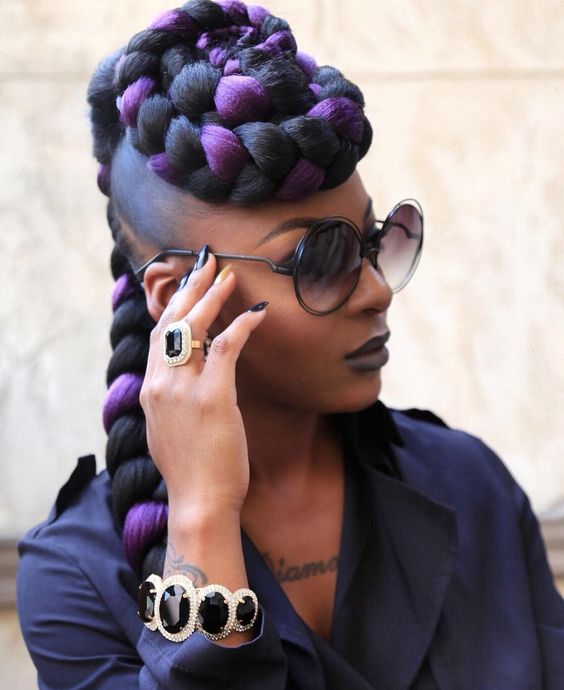 Well, some people want to take things to the next level. And you can't argue that this woman doesn't look stylish. You need a little bit more confidence to wear this hairstyle, but if you can pull it off, you can be sure that everyone will be checking you out!
8. Chic Goddess Braids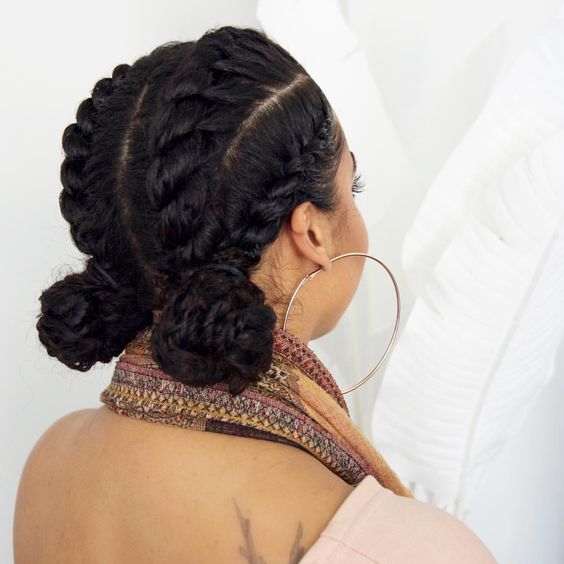 I'm sure you've seen this hairstyle in a number of movies. You can say that this is a modern take on the braid hairstyle.
9. Cornrow Style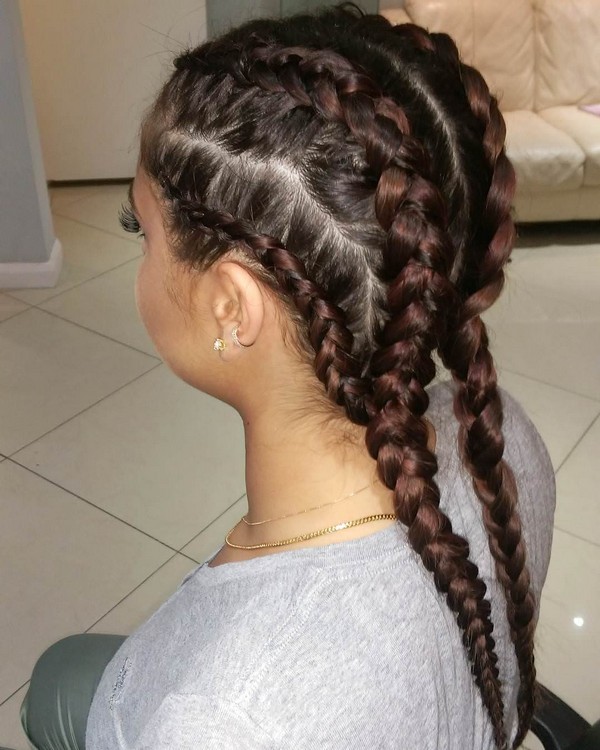 One cornrow, and then another combined into one beautiful hairstyle. Anyway, two is always better than one. So why not? If you like, you can take things to the next level with four cornrows.
10. Amazing Hairstyle Goddess Braids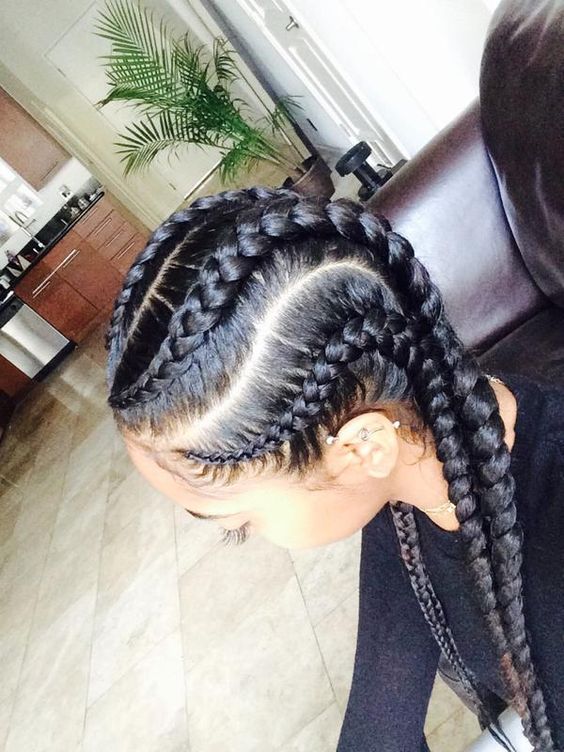 Very similar to the one we had a moment before. The difference is in the end of the cornrows and how they continue in the ponytail. One thing that you have to pay attention to is the lines. Make sure they are neat and sharp. If it looks sloppy, people will notice.
11. Twists and Gorgeous Braids, Smooth and Sexy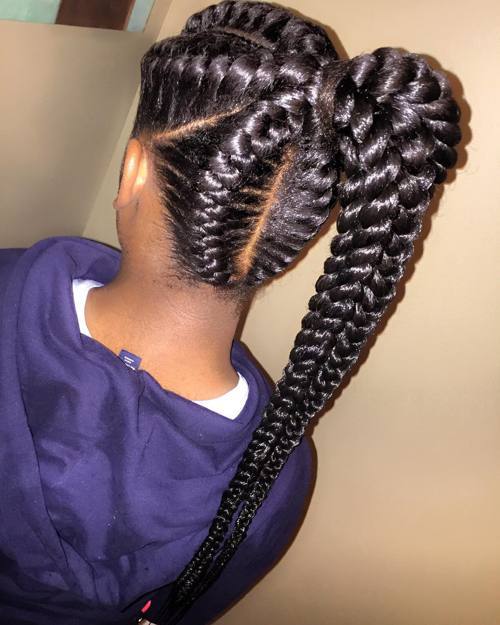 When you think of goddess braids for ethnic women, this is something that comes to mind. Yes, movies can create stereotypes, but if you look at the hairstyle, you'll notice it is one that will make you stand out in a crowd.
12. Medium-Size Box Braids
This hairstyle reminds me of singers like Alicia Keys. She is known to sport the goddess braid, and this is definitely one of the styles you can see her in. Especially in her younger years.
13. Braided Mohawk Updo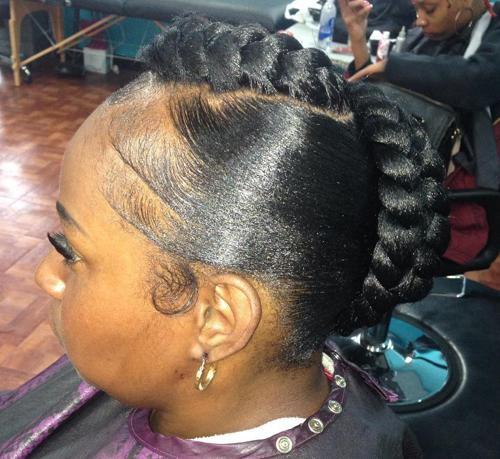 There are times when you can sport a goddess braid updo and be the most elegant woman at the party, be it a cocktail event, dinner party, or similar event. The goddess braid can be an elegant hairstyle. However, when you add the Mohawk element, it might be too much. If you can wear it, however, go for it.
14. Elegant Updo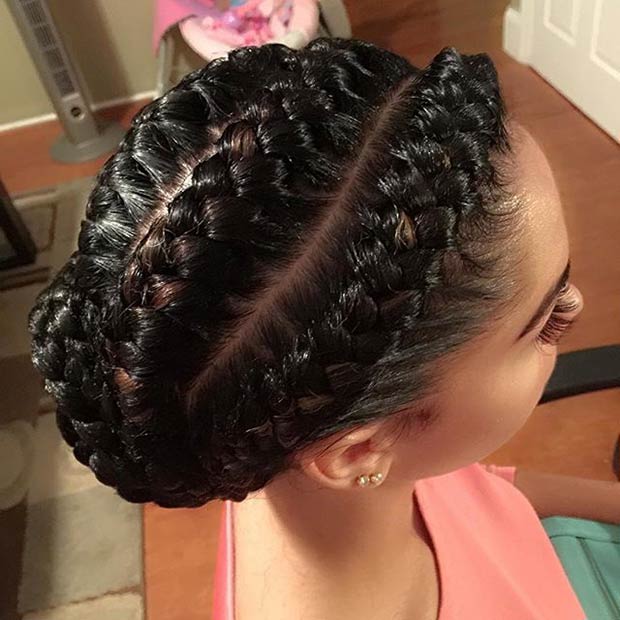 And if the Mohawk updo is too much for you, the elegant updo is the way to go. Believe me when I say you will have one of the most beautiful hairstyles at the party. Of course, it might take you the longest to prepare for the event.
15. Curly-Style Rows of Beauty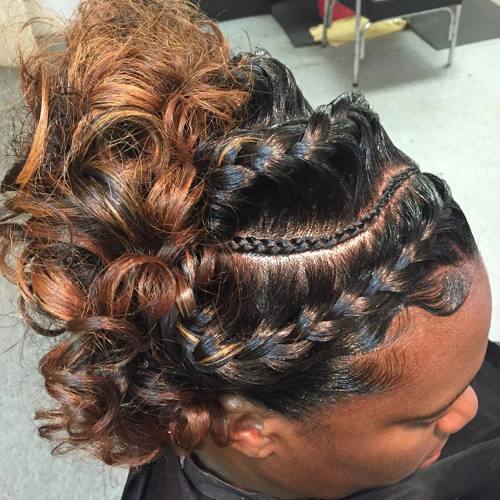 I'm a huge fan of curly hair. I love how it looks natural, and even wild, at times. Therefore, this combination of the gentle and feminine side of the braid and the natural look of the curls is my favorite.
16. The Goddess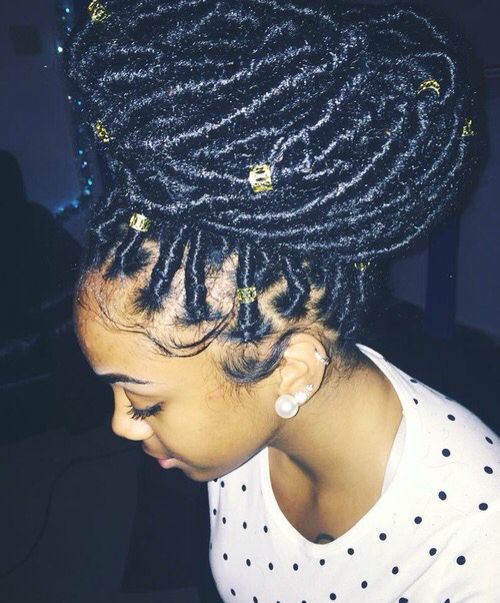 You can be sure of two things. First, your hairstylist will probably hate you. He/she will need almost an entire night to make this work. But the second thing is more important. You will be the person everyone looks at.
16. Two Goddess Braids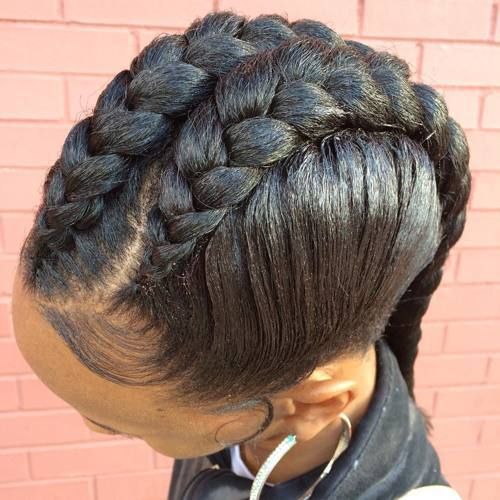 I said at the beginning that you can have more than one braid. Two, three, or four—it really doesn't matter. After all, you're the one who decides. Tell your hairstylist to make it for you. What I love the most here is how sleek the hairstyle looks.
17. Pretty Goddess Braids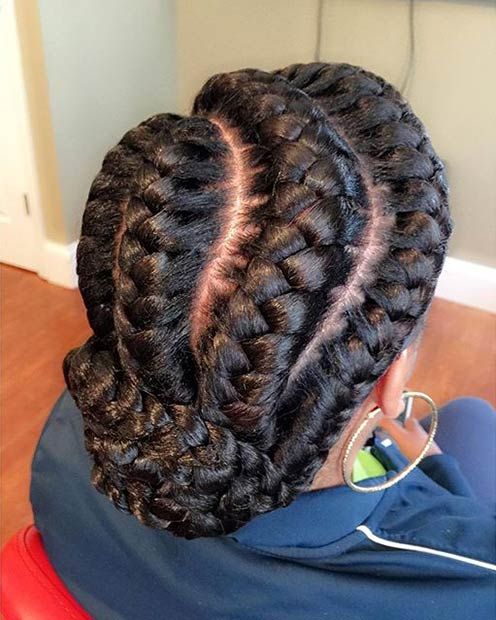 I love when people combine different styles into one, and that applies to braids as well. Several braids finishing in an updo is definitely a classy hairstyle. Good job!
18. Flat Twist Goddess Braids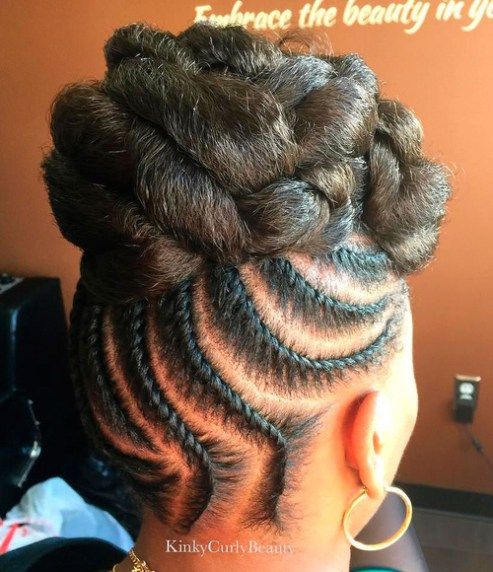 I love the contrast here. The flat twist is definitely something you could wear to a wedding. And after a few YouTube tutorials, you'll understand how to make it yourself.
19. Beautiful Flat Twist Hair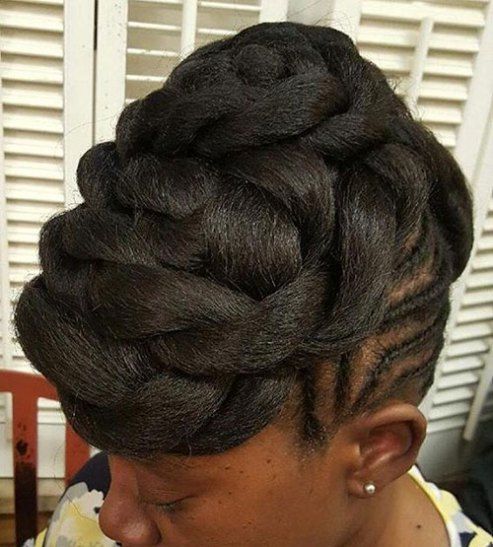 Another flat twist example. You'll see many of these. The flat twist has become more popular in recent years because it adds volume to your hair.
20. Cornrow Braids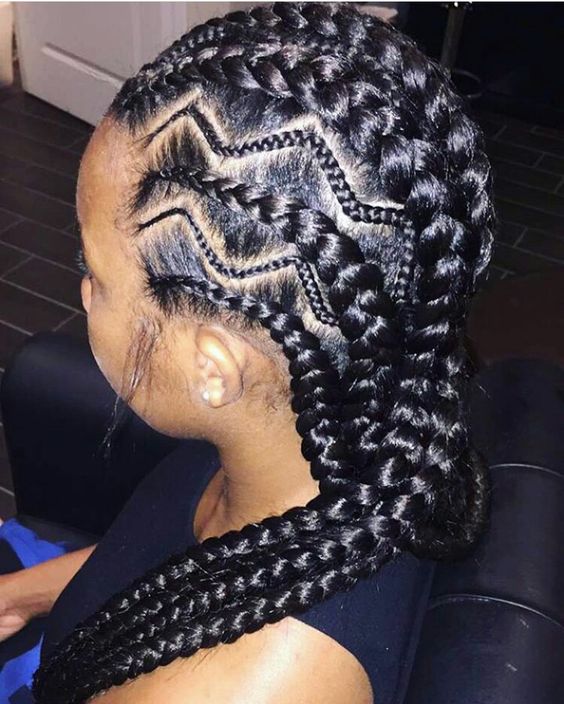 Simple, yet elegant. There was a time when all girls—and even boys—wore this cornrow braid hairstyle. That was the time Allen Iverson was rocking the hairstyle, back in the early 2000s.
21. Sweet Feed-in Braids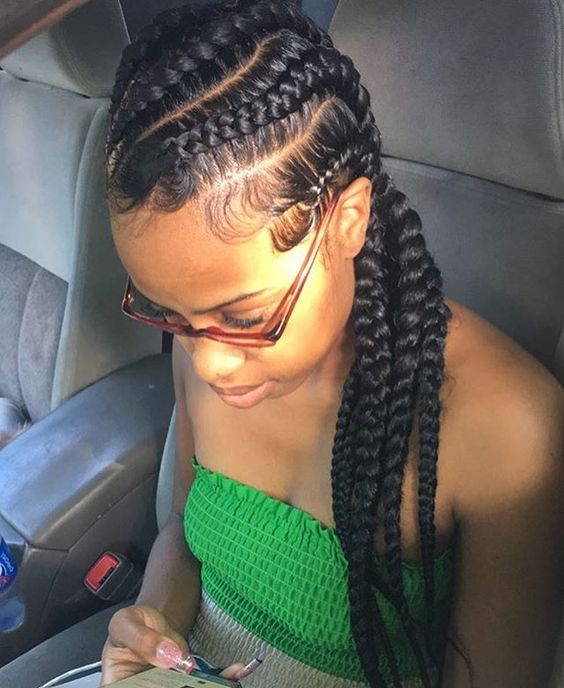 Sometimes, even a slight change to a hairstyle can make it unique. Notice how these cornrows start a bit to the side. At first glance, people might not notice it. But a closer look and this hairstyle becomes unique in its own way.
22. Elegant Goddess Braids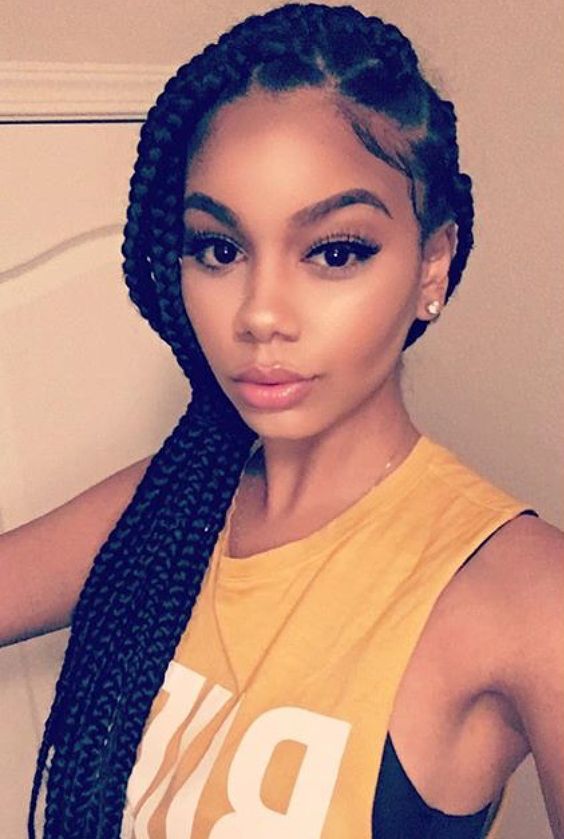 You can wear your braid on the side and still look elegant. There are so many different ways you can wear the braid, and that's the beauty of the hairstyle. The versatility is through the roof!
23. Perfect Goddess Braids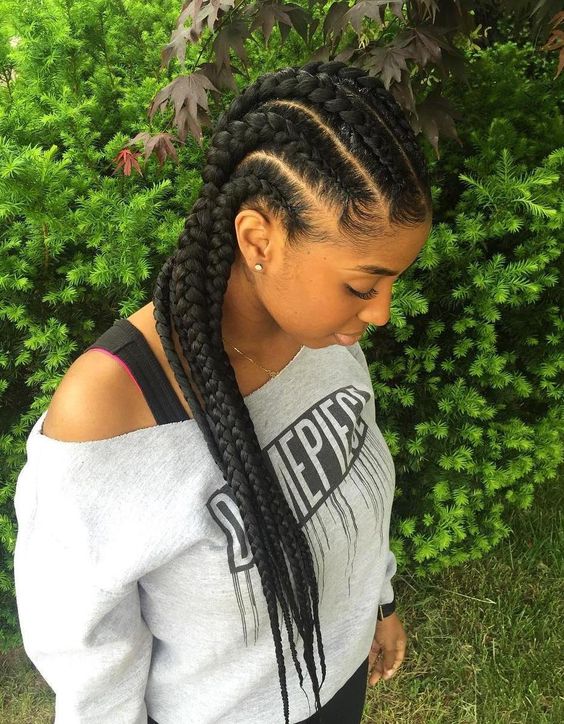 The hairstyle has been executed to perfection here. I must warn you, though, it is hard to do this on the first try. But if you take your time, and invest in a little learning, you'll get there. Or you can always ask your hairstylist to do it.
24. Great Goddess Hairstyle
One thing I love about the simple goddess braid hairstyle is that it really opens up your face. Basically, you're allowing people to see your beautiful eyes, cheekbones, mouth, and everything else, all while emphasizing your hair.
25. Long Goddess Braids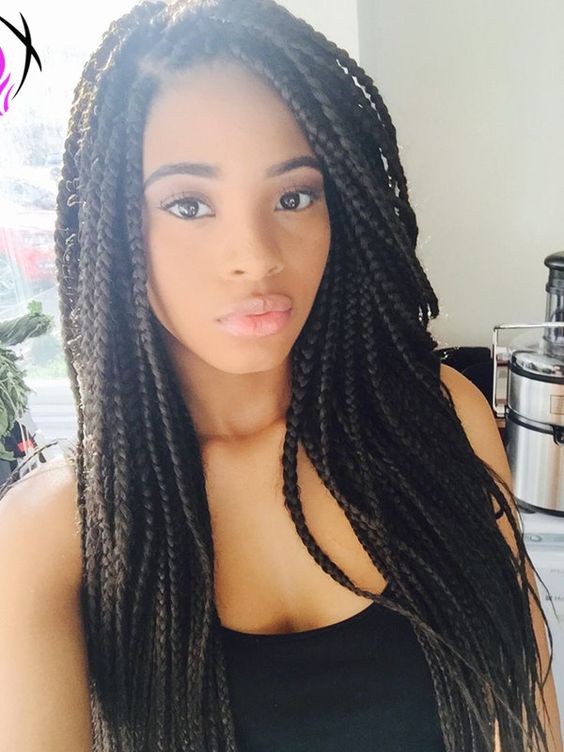 This is a hairstyle that looks a lot like the Rastafarian hairstyle (although with a slight difference in the execution). But your long hair will definitely look ravishing.
26. Sweet, Chic Goddess Braids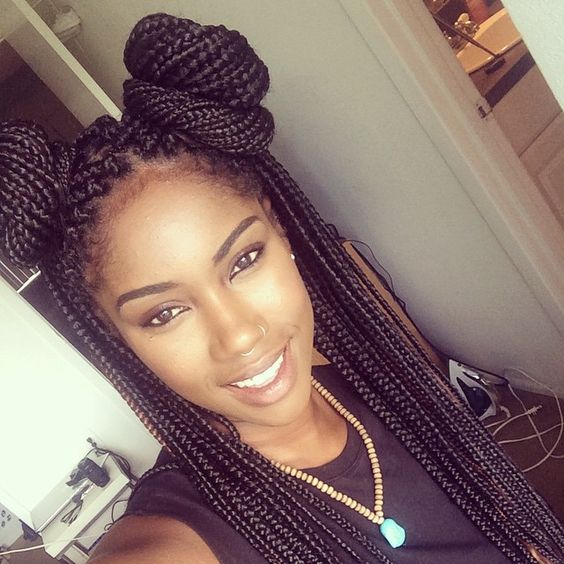 We had something similar earlier. And I mentioned that this is the staple goddess braid for young girls.
27. Natural Goddess Braids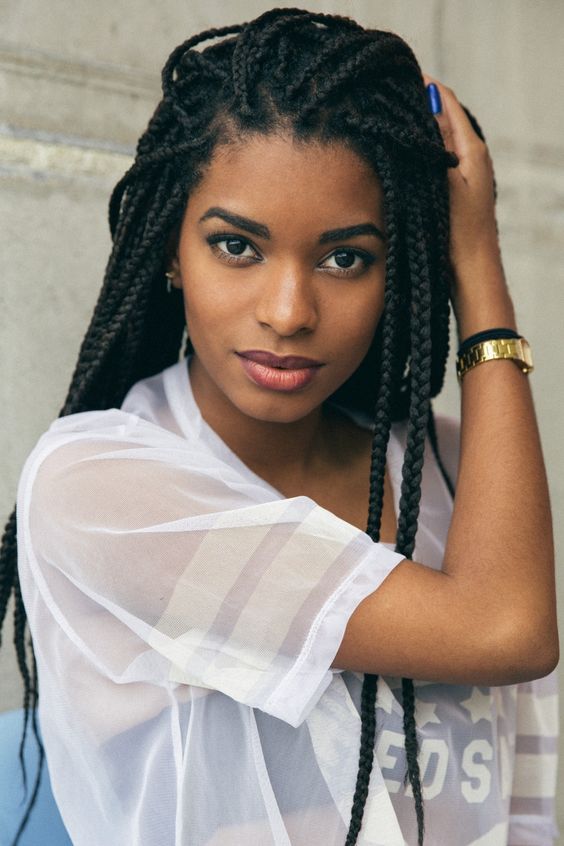 You can keep the natural look of your hair even with goddess braids, and this is the perfect example of that. Some women prefer the natural look. And there's no reason why you shouldn't have it.
28. Cute Cornrows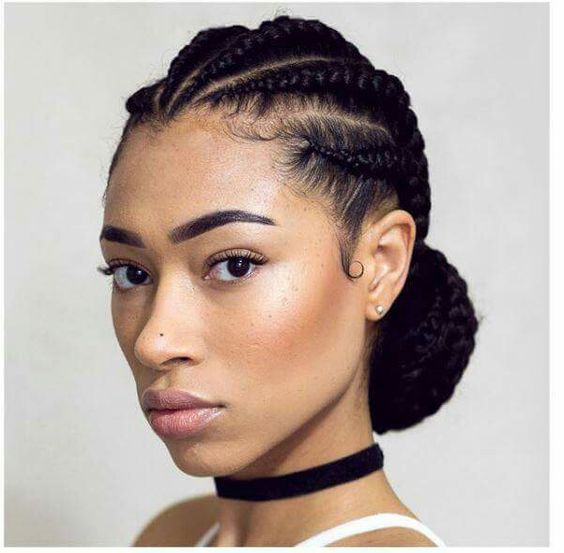 We have another example of how cornrows can finish up in a bun or updo, the classic hairstyle you can wear for formal events. Just make sure to start preparing in time, since it can take up to one hour to complete the style.
29. Cute Goddess Braids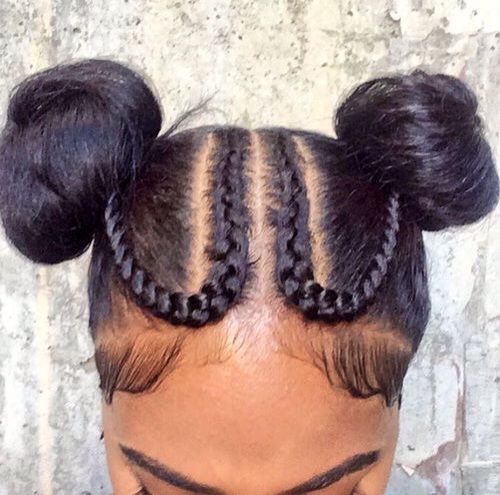 Perfect for women who have medium to short hair. You can easily wave it or curl it and then pin it at the sides.
30. Creative Goddess Braids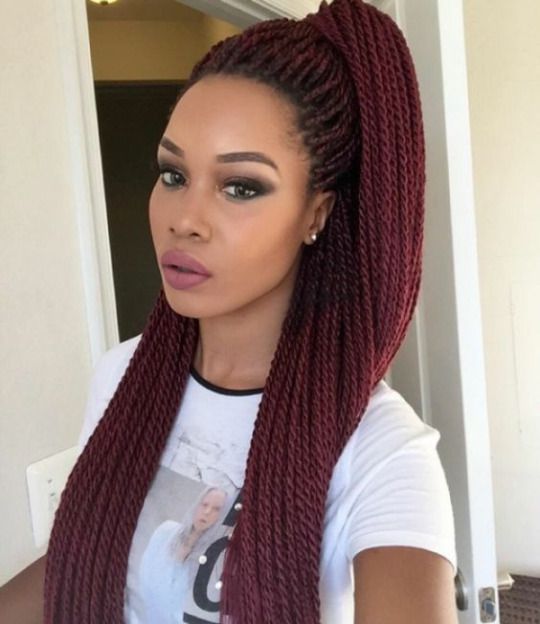 I want to finish off with a bold hairstyle. The cornrows are standard and very simple. But it's the color—the bold red—that gives this hairstyle a signature look. Remember Beyoncé once wore something similar? Well, she's a woman of confidence, and you need to be as well in order to sport this look.