Originally made by American Indians, dream catchers help the bearer sleep well. Back in the day, dream catchers were made with willow hoop, on which a net or web was woven. They were handmade items believed to give the owner good dreams.
Sometimes, the dream catcher included a sacred item like certain feathers. Nowadays, dream catchers are part of the legend and mystery. But they look awesome. If you want to carry a symbol of peaceful slumber on your body, I have some tattoo ideas for you.
Say goodbye to the fear of nightmares with these lovely designs!
1. Deer Skull Dream Catcher on Thigh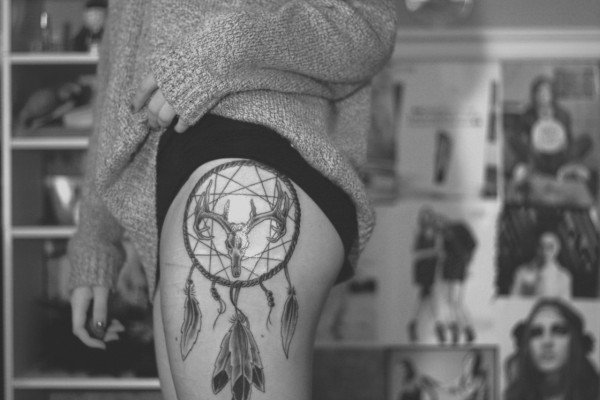 As I mentioned, sometimes the dream catcher includes a sacred item in the middle. And a deer is certainly one of those items. Bonus points: the deer looks fearsome and scary at the same time.