We live in an era where every little piece can be turned into a fashion accessory. That applies for cases for sunglasses as well. Today, we will look at several cases that will keep your sunglasses safe, but also make you a style icon.
All of these are easy to make. It will take you anything between 5 and 15 minutes to get a fashionable case. And I am sure everyone of you can make it happen. Let's look at some of the ideas.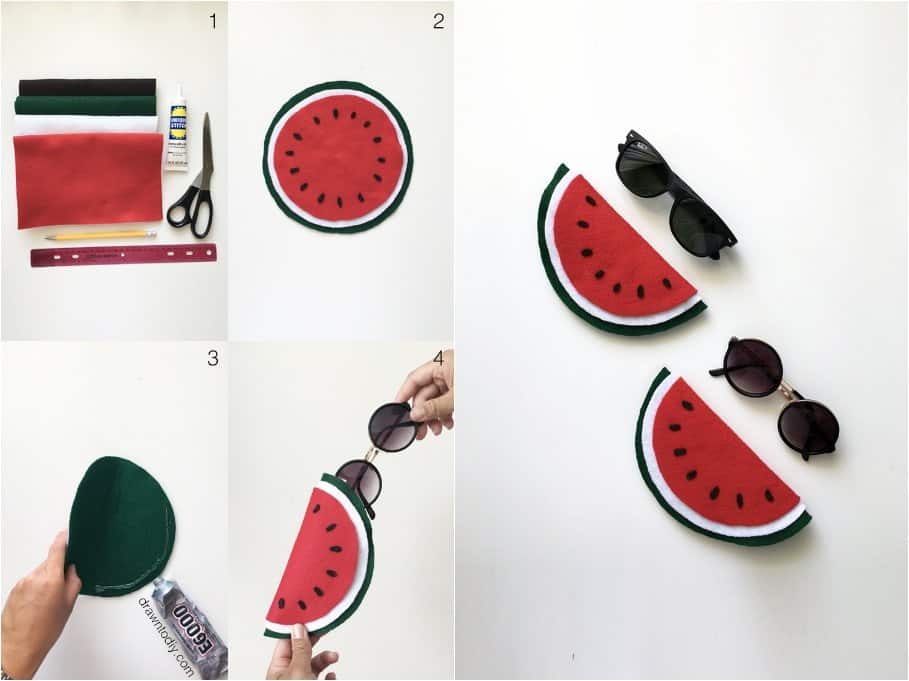 I am sure watermelon is one the list of top 5 things you associate with summer. I know it is on my list. When the summer hits, I cannot wait to get my hands on a juicy watermelon. With that in mind, since sunglasses are a summer accessory, it is only normal we get summery cases. This watermelon one is cute, adorable, and fashionable in the same time.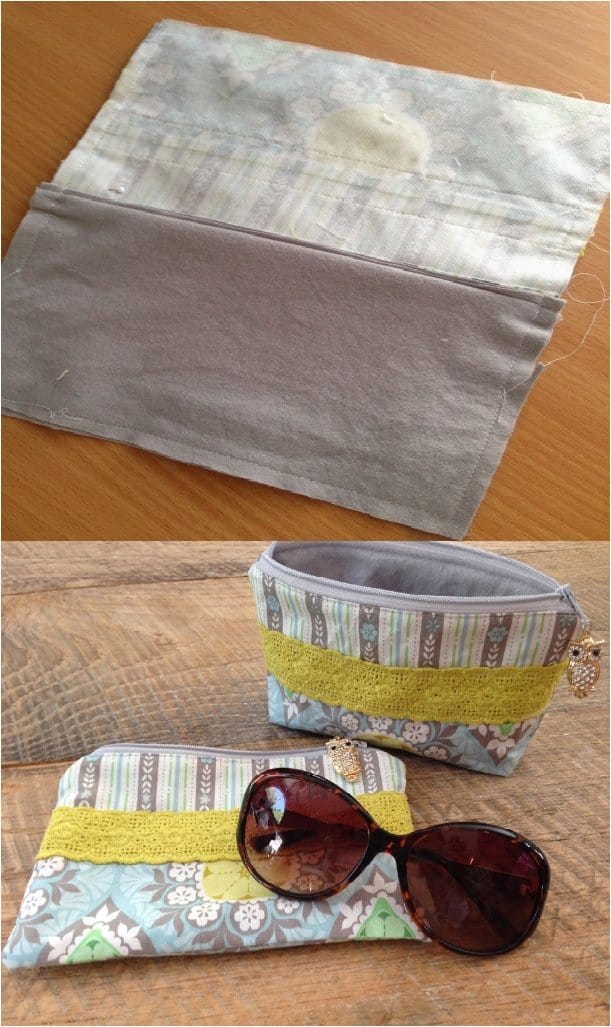 Simple and elegant, this case looks like you've bought the accessory from a store. The pattern is the most important aspect of the case. Just make sure you find a fabric with an interesting pattern, and everything else will take care of itself.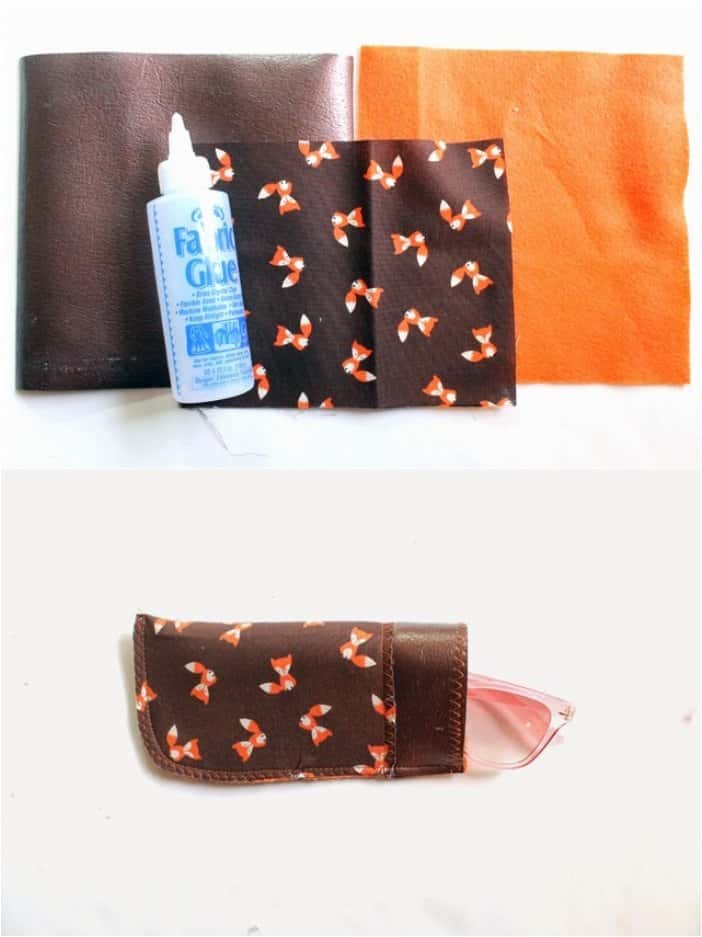 Leather is one of the best protective materials. And it is sleek in the same time. Now, for this accessory, we use leather, but we also want to make it a little bit more stylish. Therefore, the little foxes. No, they are not childish.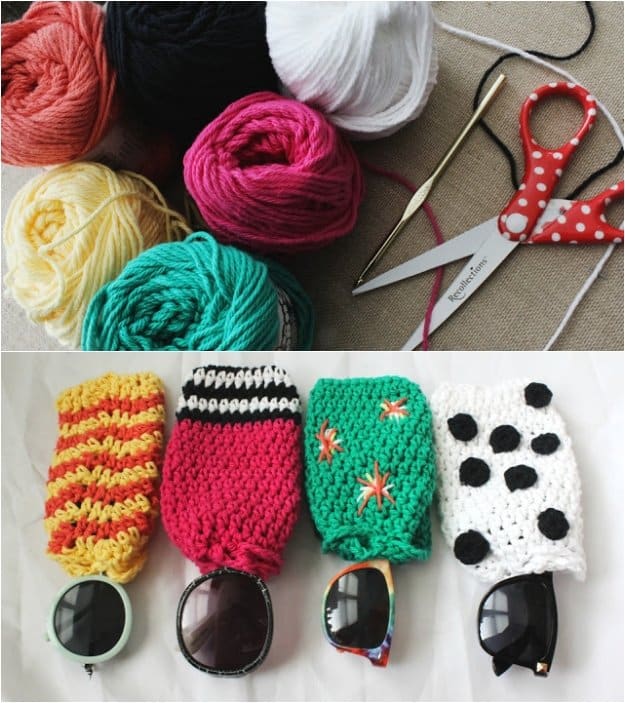 If you want something more traditional and in line with DIY, this is the case for you. There are a million of crochet patterns you can chose. It is all up to you to find one that will suit your character and style.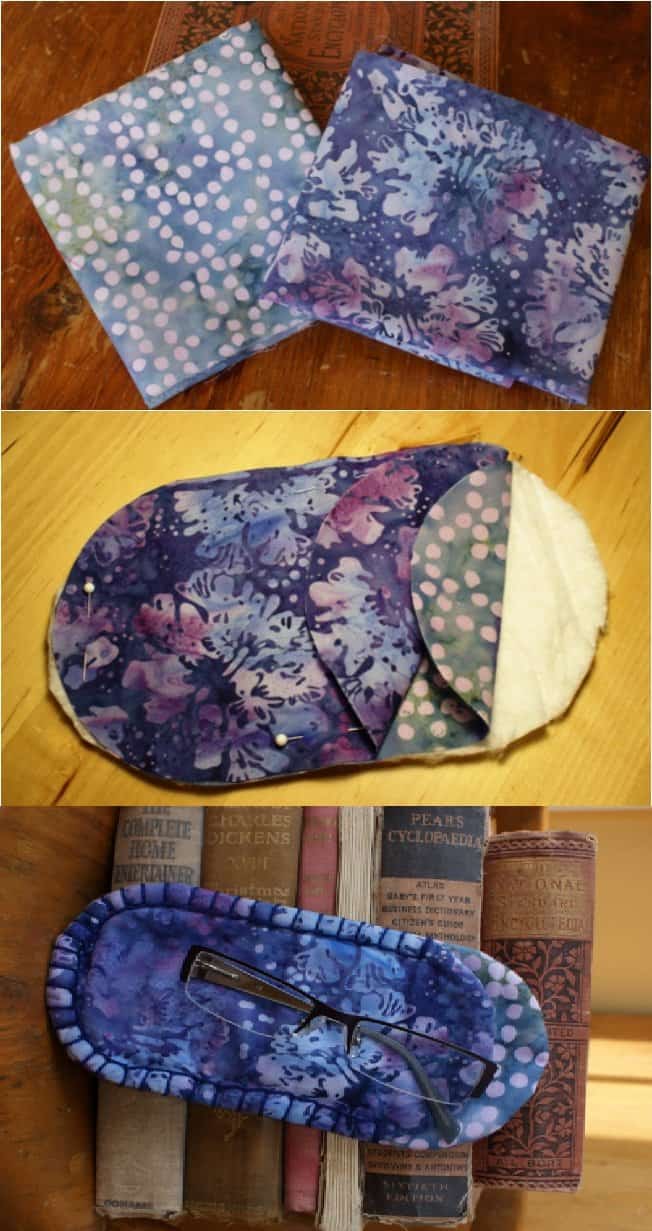 Soft and silky, cotton is another great fabrics material. Bonus points, cotton is great for cleaning your sunglasses as well. Just wipe them with a piece of cotton fabric, and they will be clean. Make one cloth for cleaning from the same fabric.
I know a lot of people that are fascinated by minimalism and simplicity. For those of you, this case is the perfect accessory. White is always a nice option, but you can also try black leather if you want something more dramatic.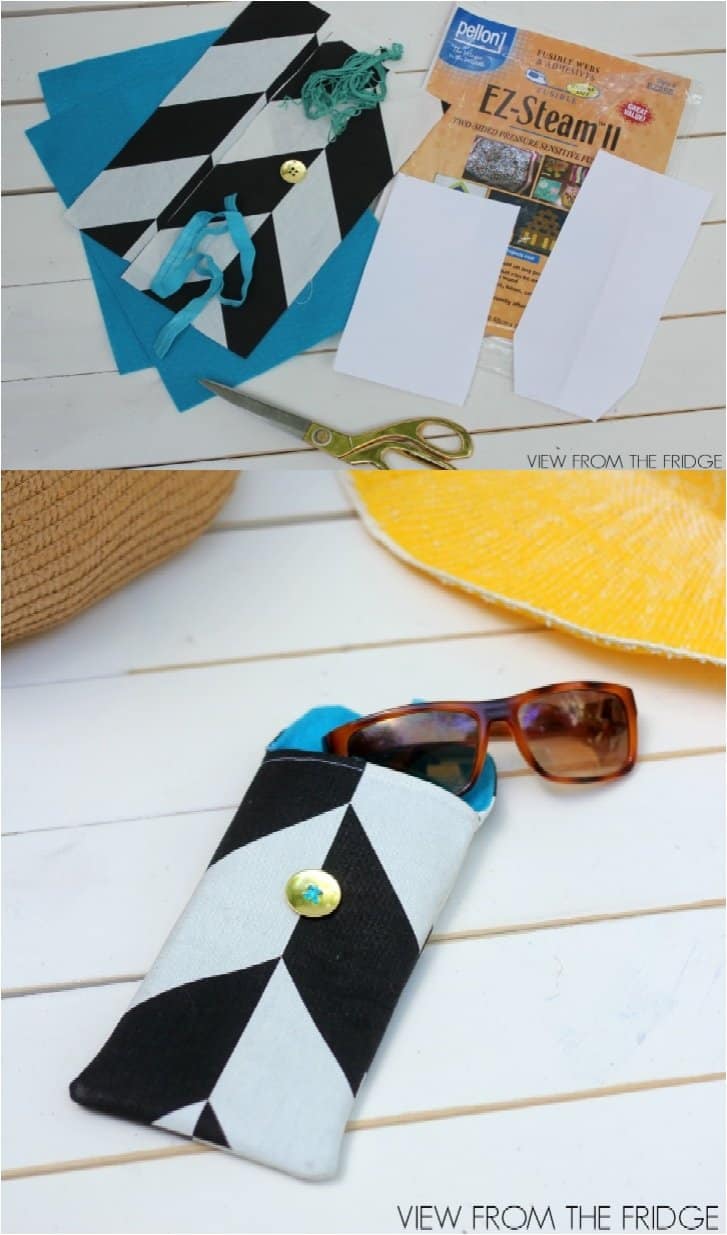 Black and white is a timeless combination for everything. There is no another way around it. Simply put, when you want to stick to classics, black and white is the way to go. This sunglasses case that looks resembles a chessboard is just the perfect fit.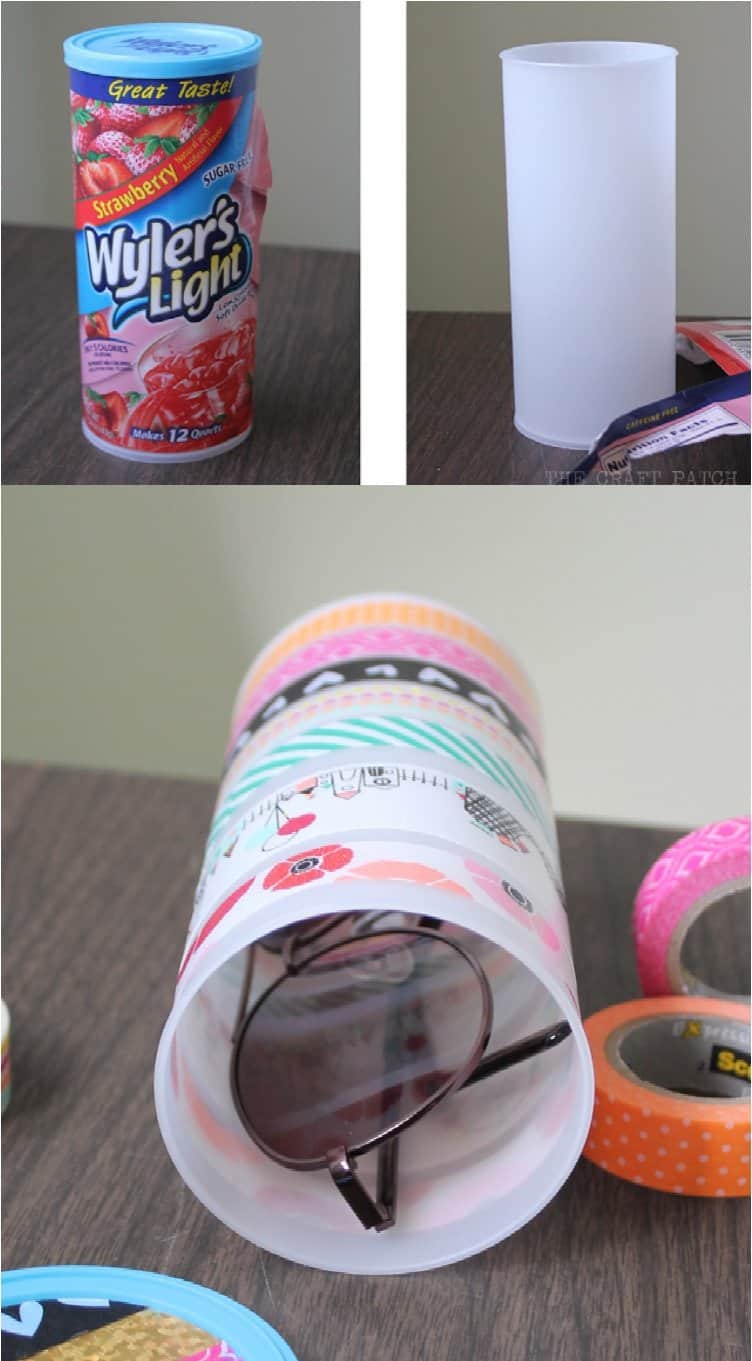 If there is one DIY material that can be used for everything, that is washi tape. As versatile as it can be, washi tape is something you just have to have in your arsenal. If you do not have some washi tape at your disposal, go get it. And check some of my other ideas what you can do with washi tape.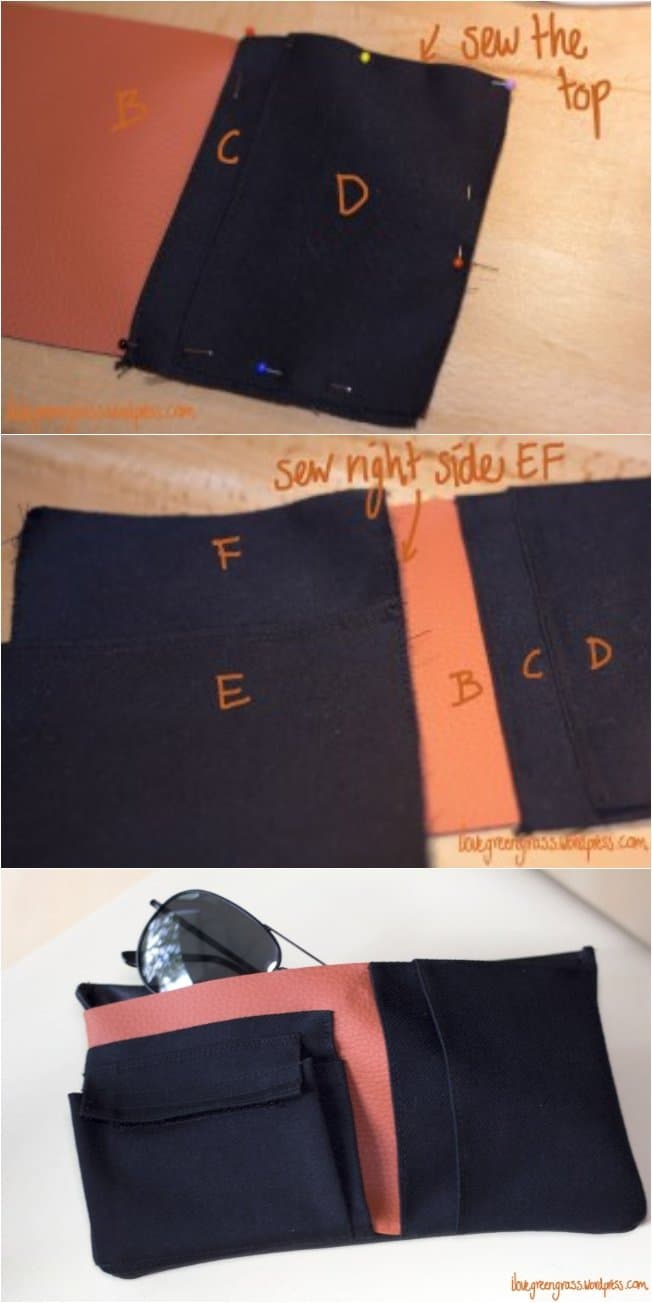 Look, if you cannot find some real leather, which can also be pricey, you can always go for faux. Besides, sunglasses case is not something that many people will pay attention to. If you are looking for a piece that will be practical, and you can pair with all colors, the black faux leather is the way to go.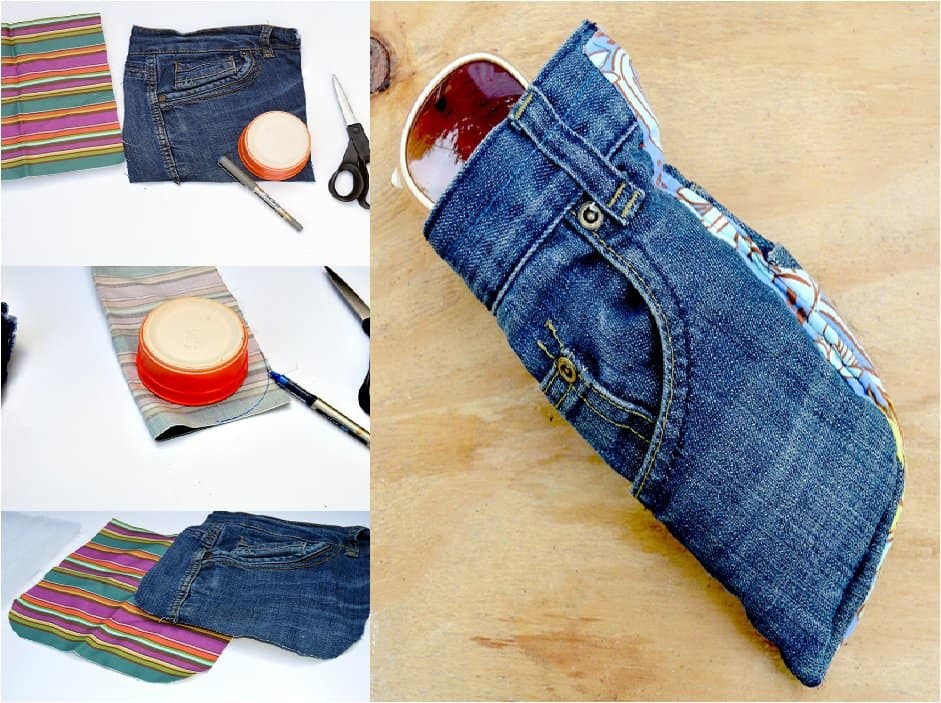 I know that many of you will be hesitant to use some old jeans for this. I know I know, I am like that as well. Many of us feel sentimental about their jeans. But for the purpose of this exercise, let's try and find some old pair of jeans that you do not wear anymore. Got it? Now get your tools and start making your DIY case.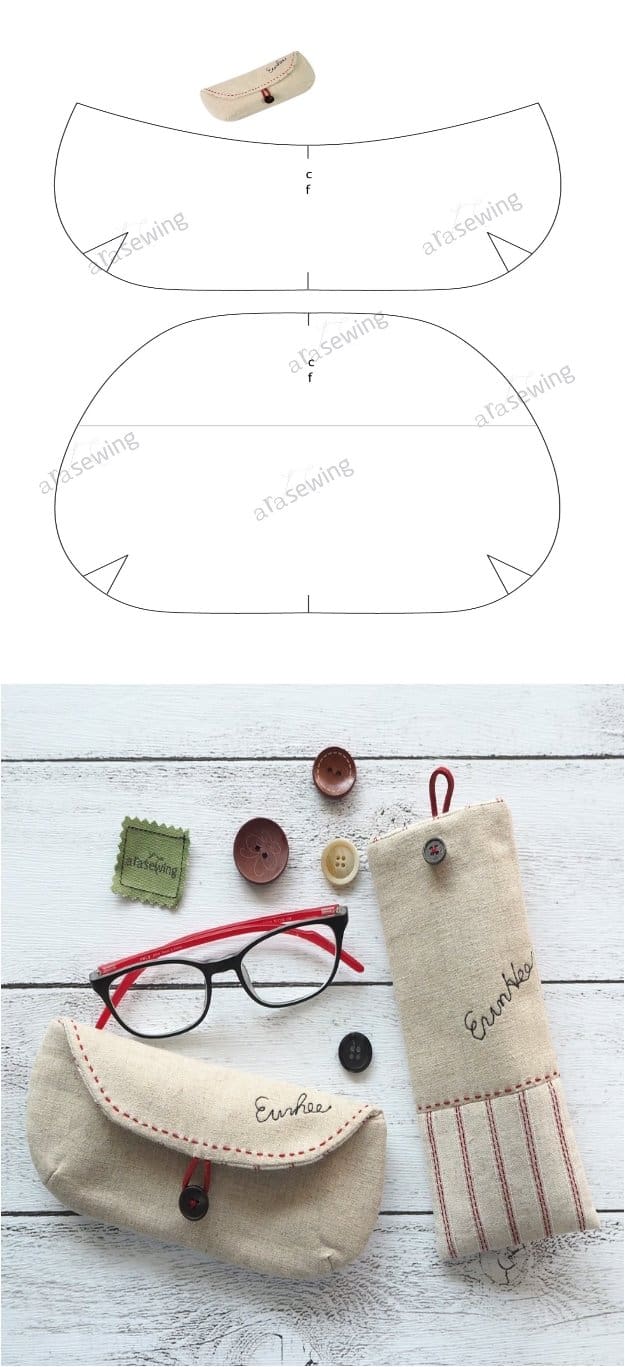 As you can see, there are many different ways you can make a sunglasses case. It is all up to you to choose the one that fits you best. Personally, I like the one with a button on the middle.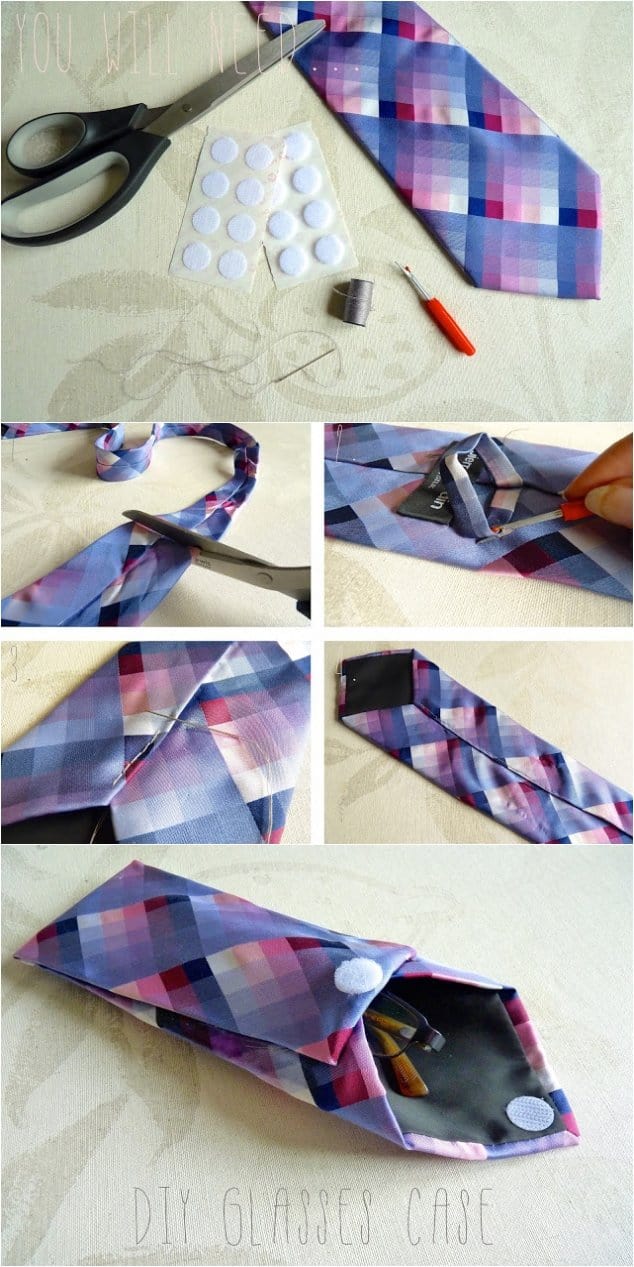 If women are sentimental about their jeans, men are sentimental about their ties. I have a friend that keeps more than 30 ties in his closet. If you ask him, he will admit he uses only about 5 or 7 of them. Getting a man to give you his tie is not easy. But I am sure you can find a way to compromise.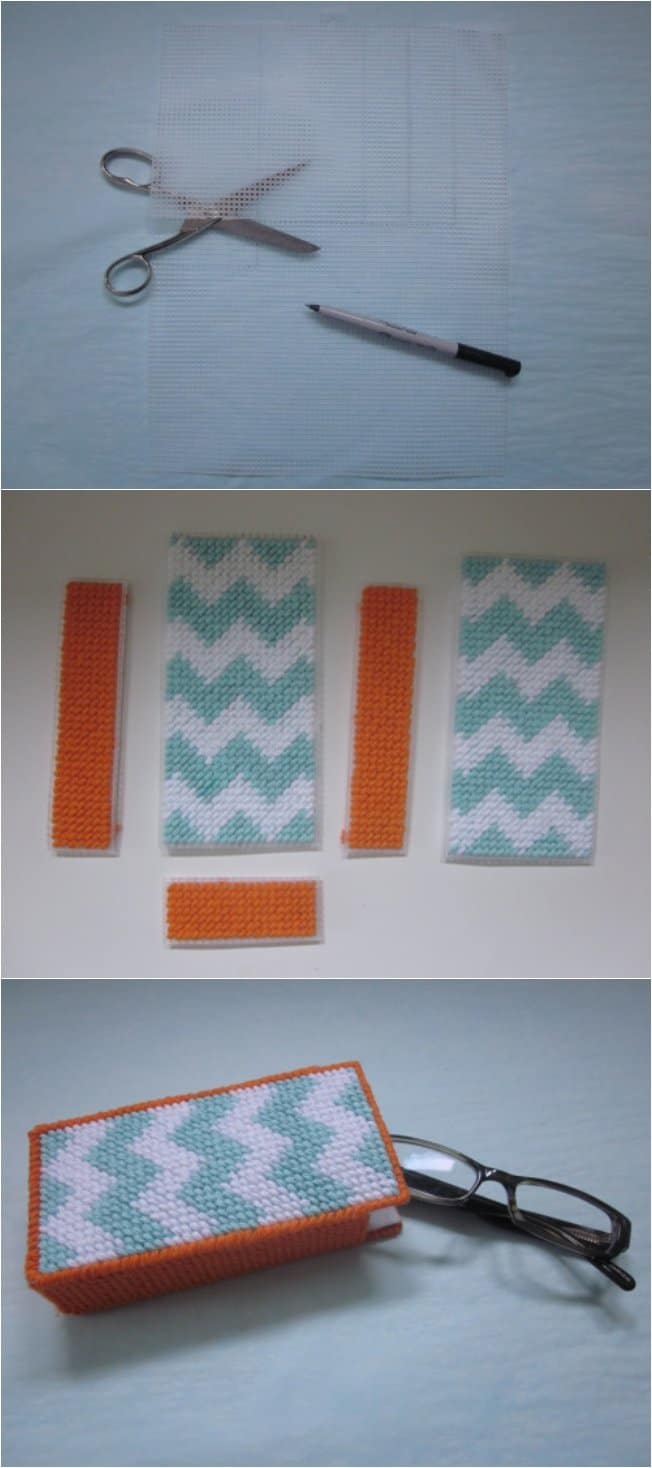 You can tell with just one gaze that this one is a DIY project. And that is a good thing. People will be able to recognize your creativity and handy work.

Talk about cute and adorable gift for your partner. I am sure that if you make this one, your partner will be grateful. A little romance never hurts.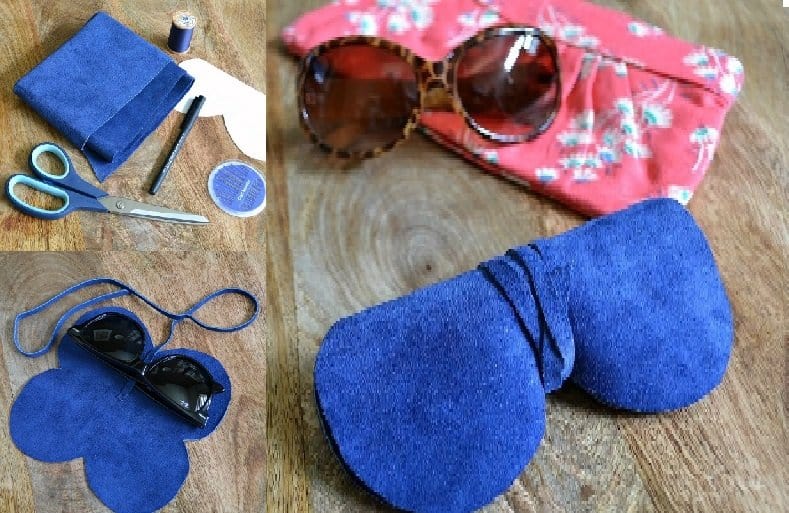 What I like here is that the sunglasses are completely wrapped up. Definitely an interesting design. And if blue is not your color, go and find some other color that fits your style.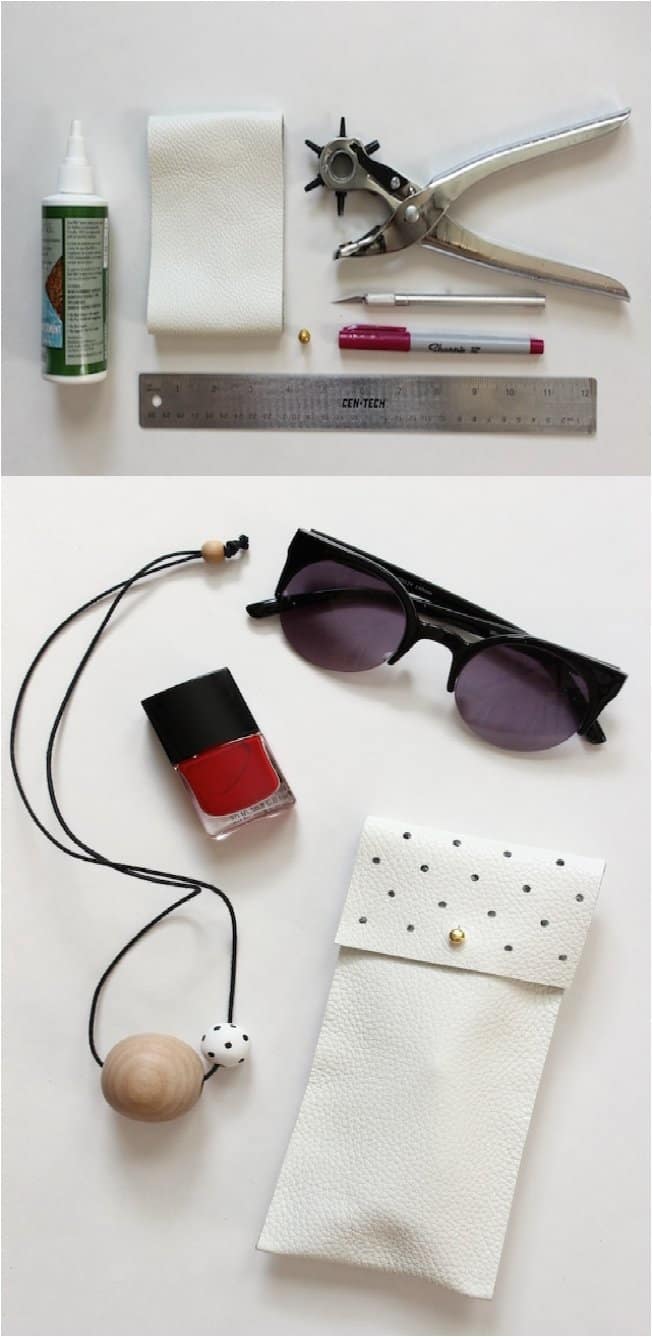 I talked about minimalism and simplicity before. This one fails in that category as well. One of the simplest cases we've had on the list. And the best part is, the sunglasses case looks like something you've bought from a store. It looks sleek and professionally made.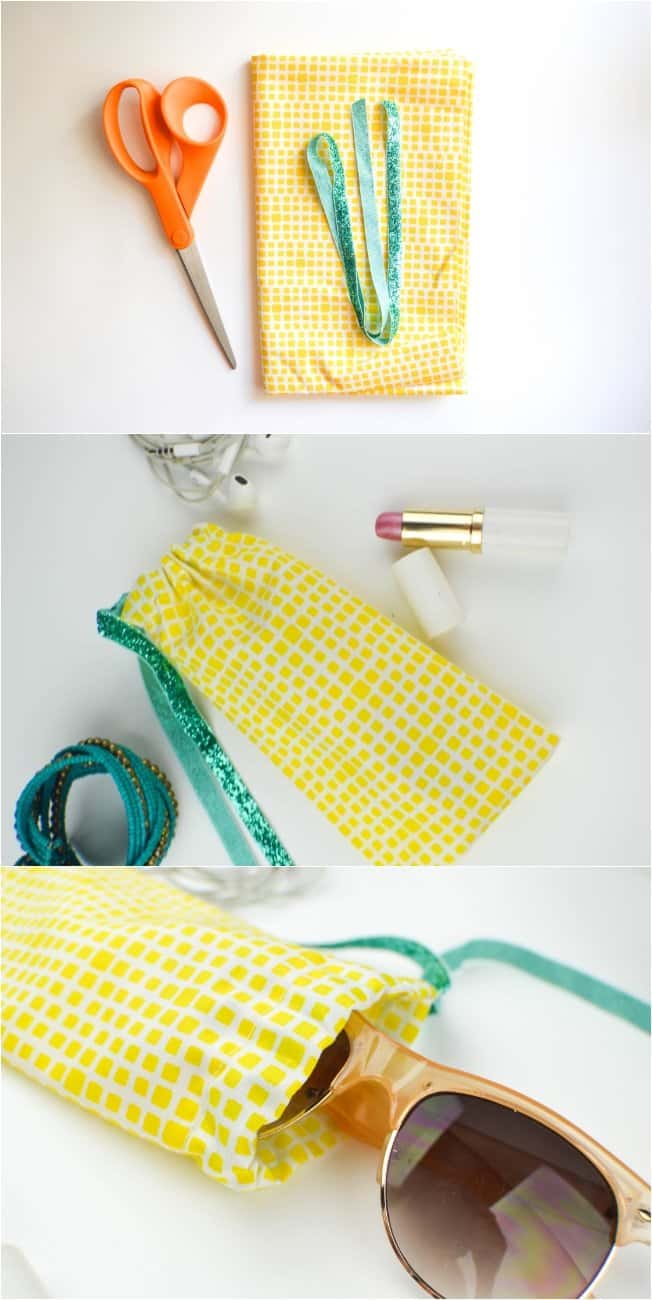 Remember we had watermelon at the beginning. Pineapple is another fruit that is just hard to pass. When it comes to summer, few other fruits beat pineapple as the de facto "summer fruit".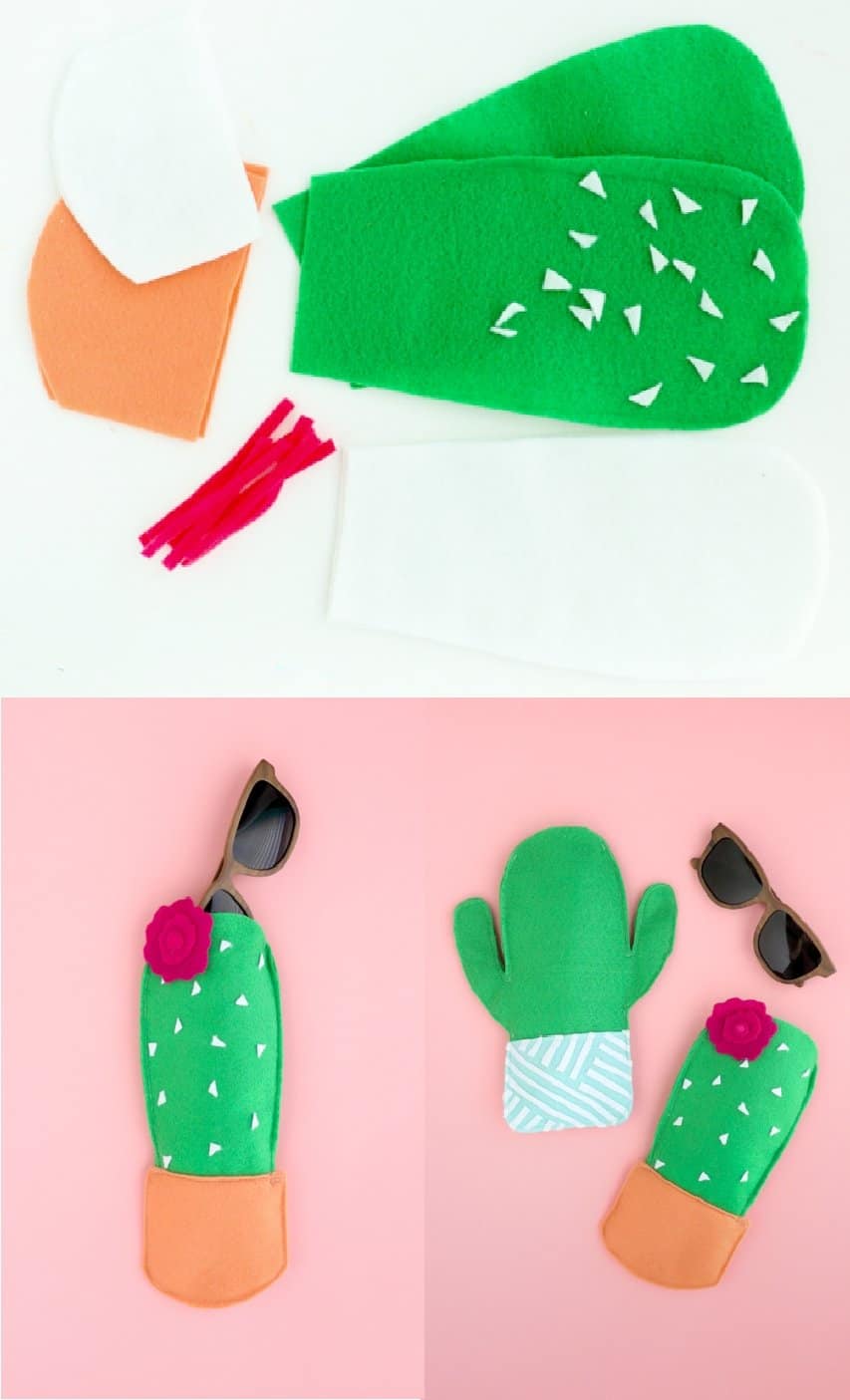 You know I love cute and adorable things. And it doesn't get much better than the cactus. Suitable for girls, boys, little children, and adults.
That is it for now. If you have any other great ideas, share them in the comments section.