When you think about updating your bed, you probably think about getting a new headboard. That's usually the first association people have when thinking about the bed and bedroom. And rightfully so—after all, the headboard is usually the centerpiece of the bedroom.
But what about those people who want a brand new bed but can't afford one? Well, I've come to the conclusion that you can make your own bed—at least, your own bed frame. After all, the most important part of the bed, in my opinion, is the mattress. Invest in a quality mattress, and make the bed frame yourself.
This will save you some money, and let you decorate your bed the way you want.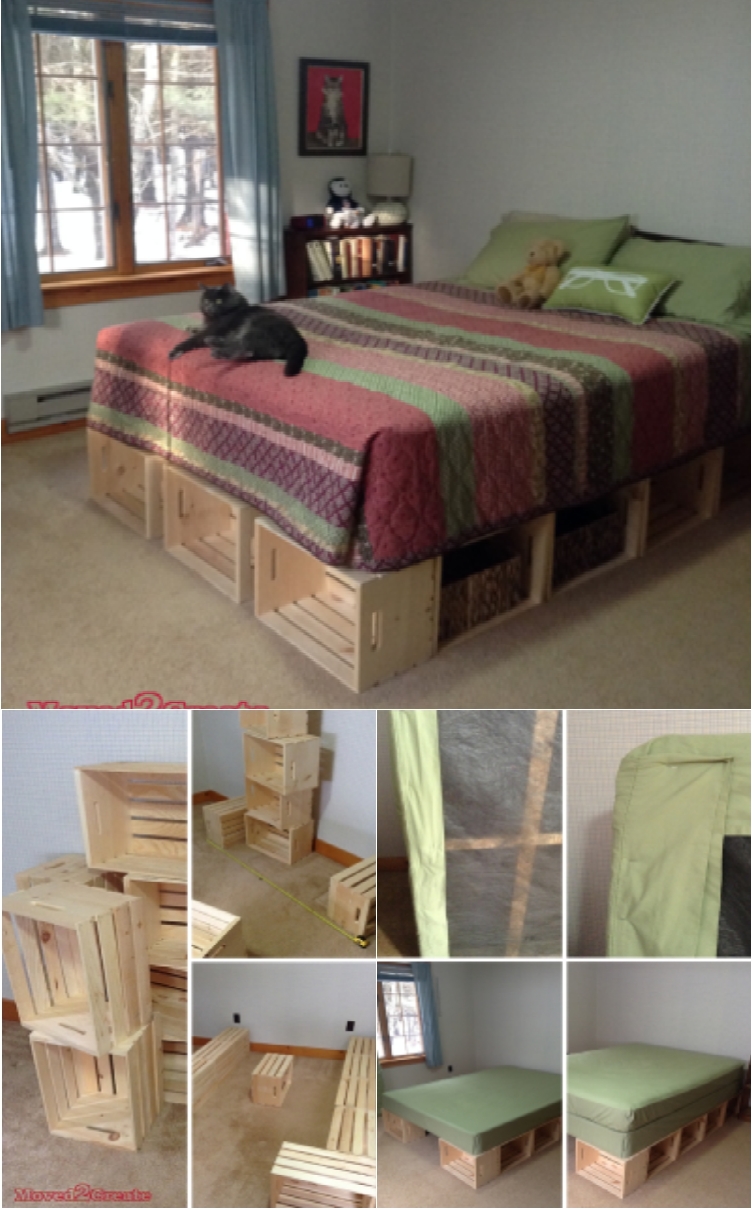 Most beds have a wooden bed frame. So, if you have wooden crates around the house, use them for a good cause. And as a bonus, you'll actually get some storage space under the bed! Just make sure to find firm crates, as they need to support the mattress and your weight.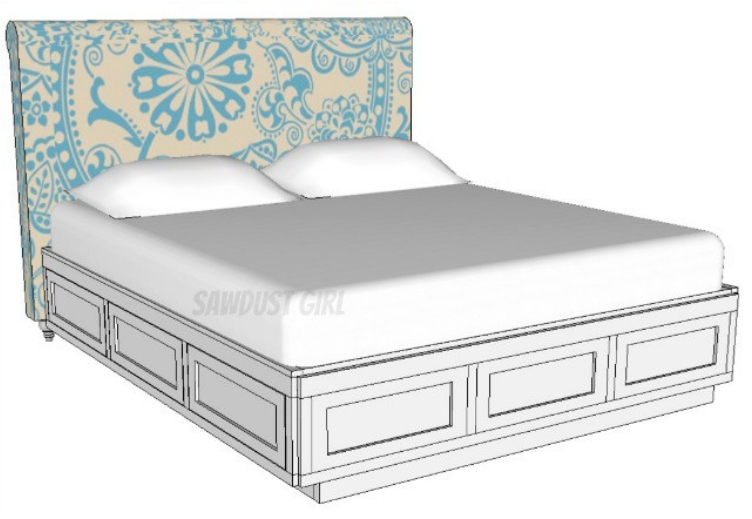 Again, the trick here is to get some storage under the bed. This bed will demand a bit more handiwork, but it comes with detailed instructions how to make it. All you need is some simple tools, hammer, nails, glue, and wood. I'm sure you have those in your home.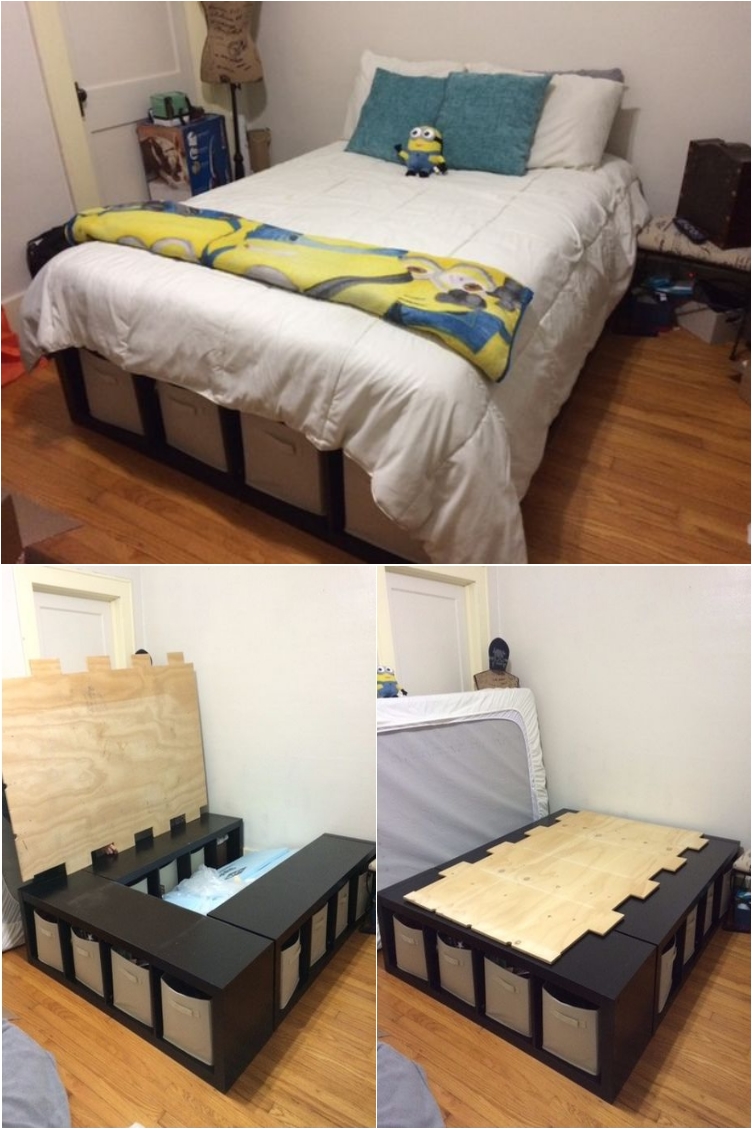 Taking the storage under the bed to the next level, we get a bit more of an organized solution. This is very similar to the first option, when we used wooden crates, but in this case, the shelves look a bit more sleek, elegant, and truth be told, organized.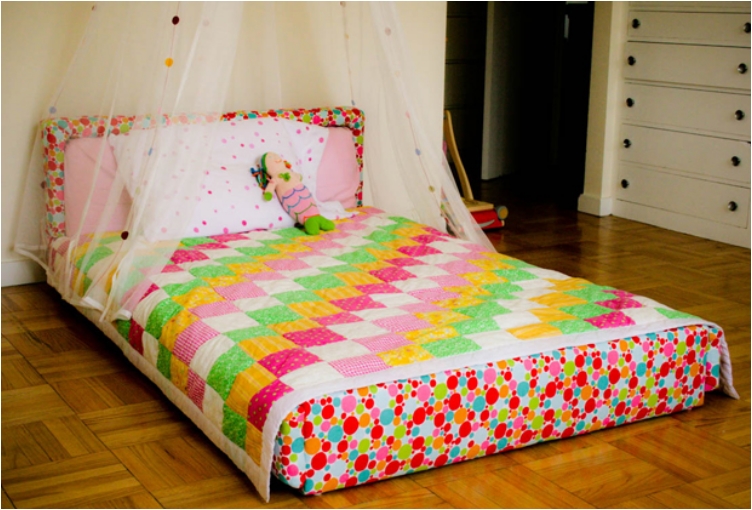 If you don't mind sleeping on the floor, all you need is a mattress. Invest in a quality mattress, place it on the floor, and you have yourself a bed. You can still have a headboard that will draw attention, though. Usually, floor beds are reserved for the children's room, as children tend to jump out of bed as soon as they wake up.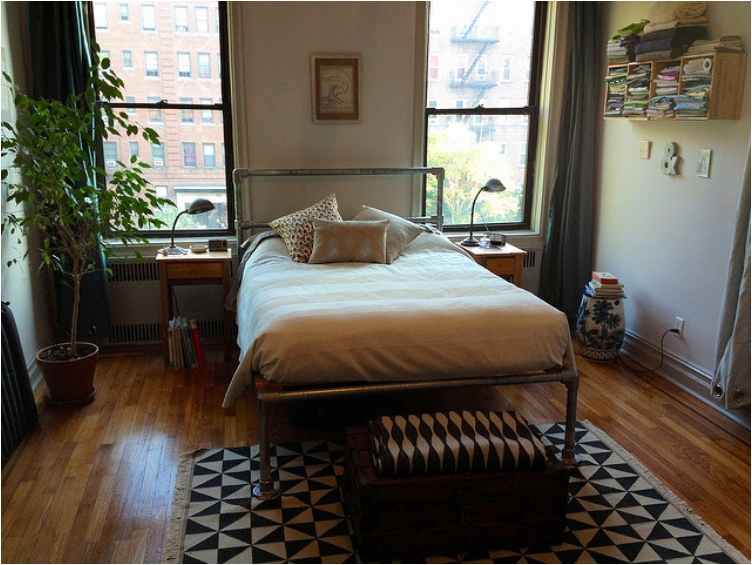 Whenever I write about interior design, I try to include some of the new trendy, stylish looks. I know people tend to have their own style, but every once in a while, we decide to use an existing style. The industrial style has become popular in the past few years, which incorporates pipes, wire, metal, and much more.