When you think about updating your bed, you probably think about getting a new headboard. That's usually the first association people have when thinking about the bed and bedroom. And rightfully so—after all, the headboard is usually the centerpiece of the bedroom.
But what about those people who want a brand new bed but can't afford one? Well, I've come to the conclusion that you can make your own bed—at least, your own bed frame. After all, the most important part of the bed, in my opinion, is the mattress. Invest in a quality mattress, and make the bed frame yourself.
This will save you some money, and let you decorate your bed the way you want.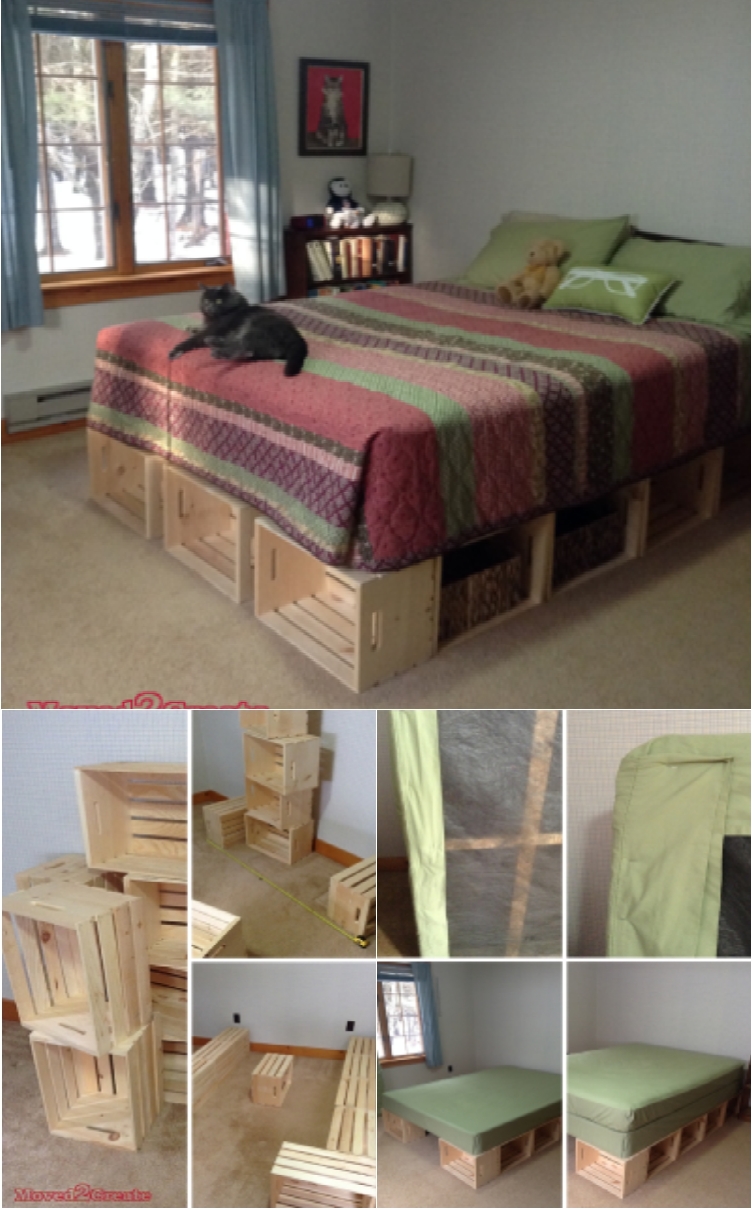 Most beds have a wooden bed frame. So, if you have wooden crates around the house, use them for a good cause. And as a bonus, you'll actually get some storage space under the bed! Just make sure to find firm crates, as they need to support the mattress and your weight.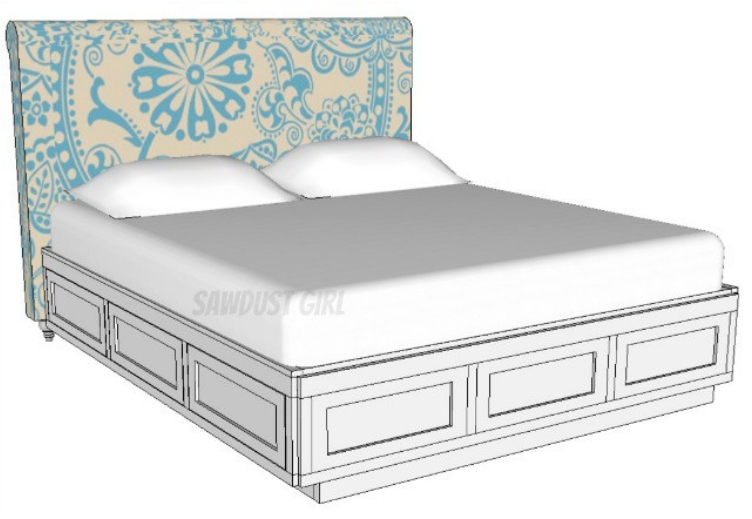 Again, the trick here is to get some storage under the bed. This bed will demand a bit more handiwork, but it comes with detailed instructions how to make it. All you need is some simple tools, hammer, nails, glue, and wood. I'm sure you have those in your home.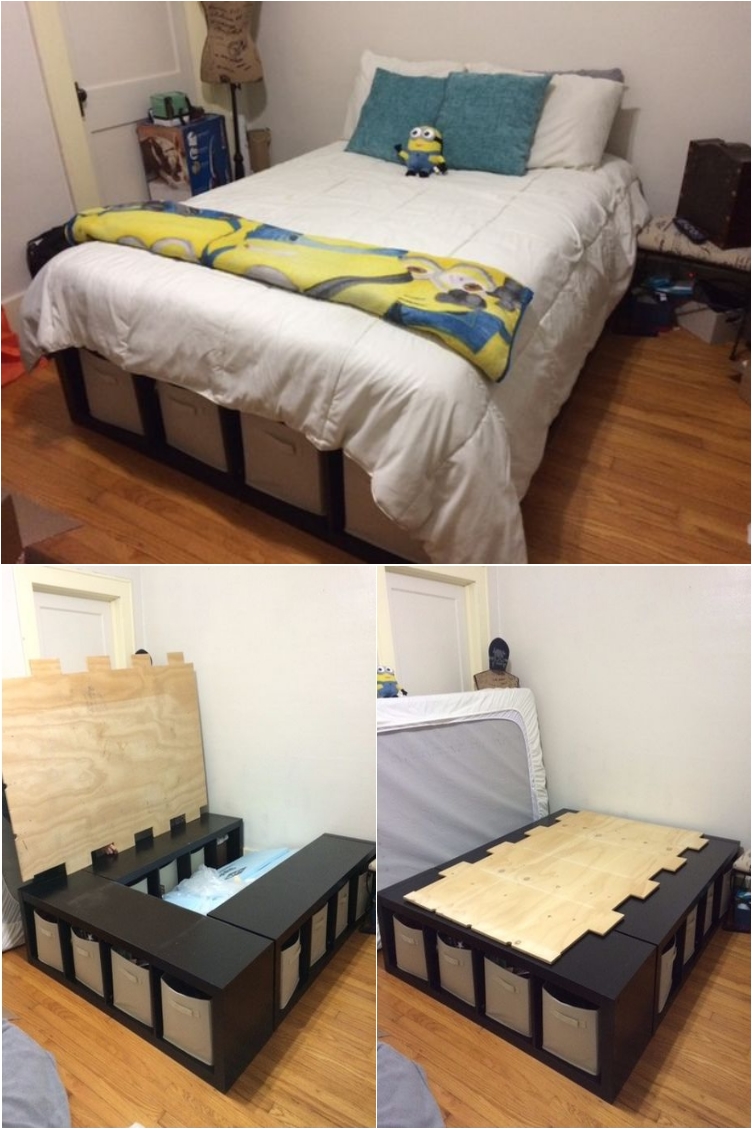 Taking the storage under the bed to the next level, we get a bit more of an organized solution. This is very similar to the first option, when we used wooden crates, but in this case, the shelves look a bit more sleek, elegant, and truth be told, organized.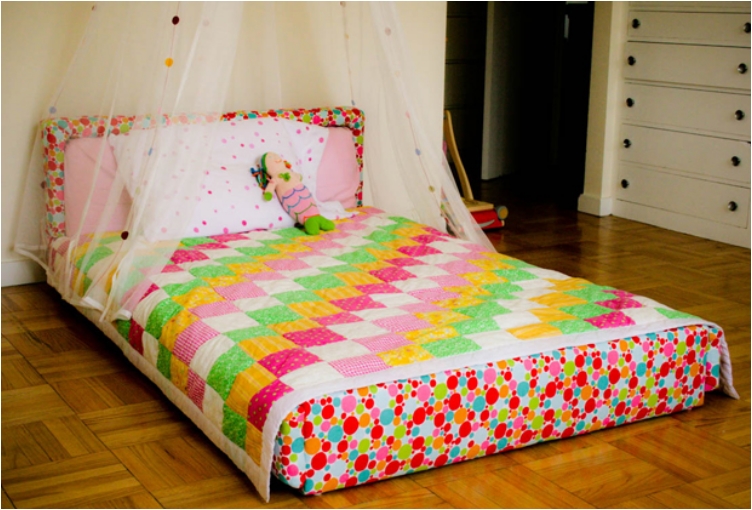 If you don't mind sleeping on the floor, all you need is a mattress. Invest in a quality mattress, place it on the floor, and you have yourself a bed. You can still have a headboard that will draw attention, though. Usually, floor beds are reserved for the children's room, as children tend to jump out of bed as soon as they wake up.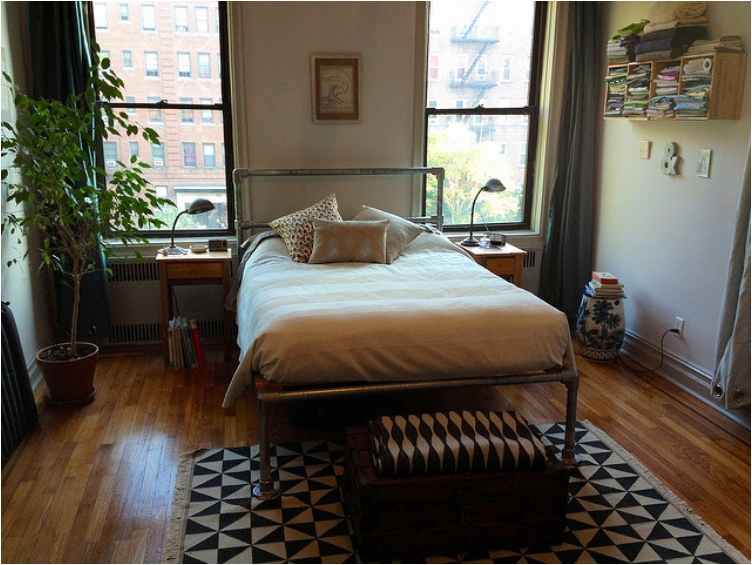 Whenever I write about interior design, I try to include some of the new trendy, stylish looks. I know people tend to have their own style, but every once in a while, we decide to use an existing style. The industrial style has become popular in the past few years, which incorporates pipes, wire, metal, and much more.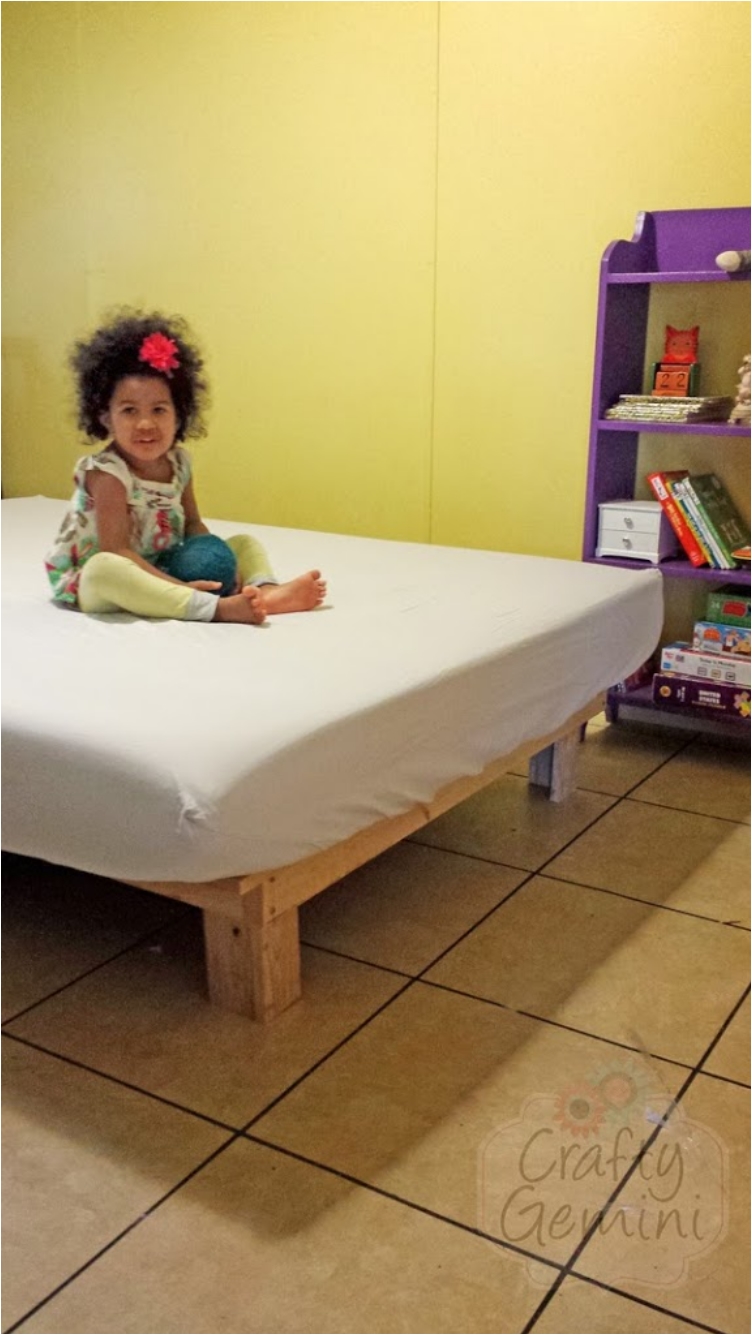 In my experience, crafty people have it best. When you're creative, you can think of a solution to most problems. And do it in a way that won't damage your wallet. Because of the cost, we classify this as a budget bed, but the quality is right there on par with the more expensive bed frames.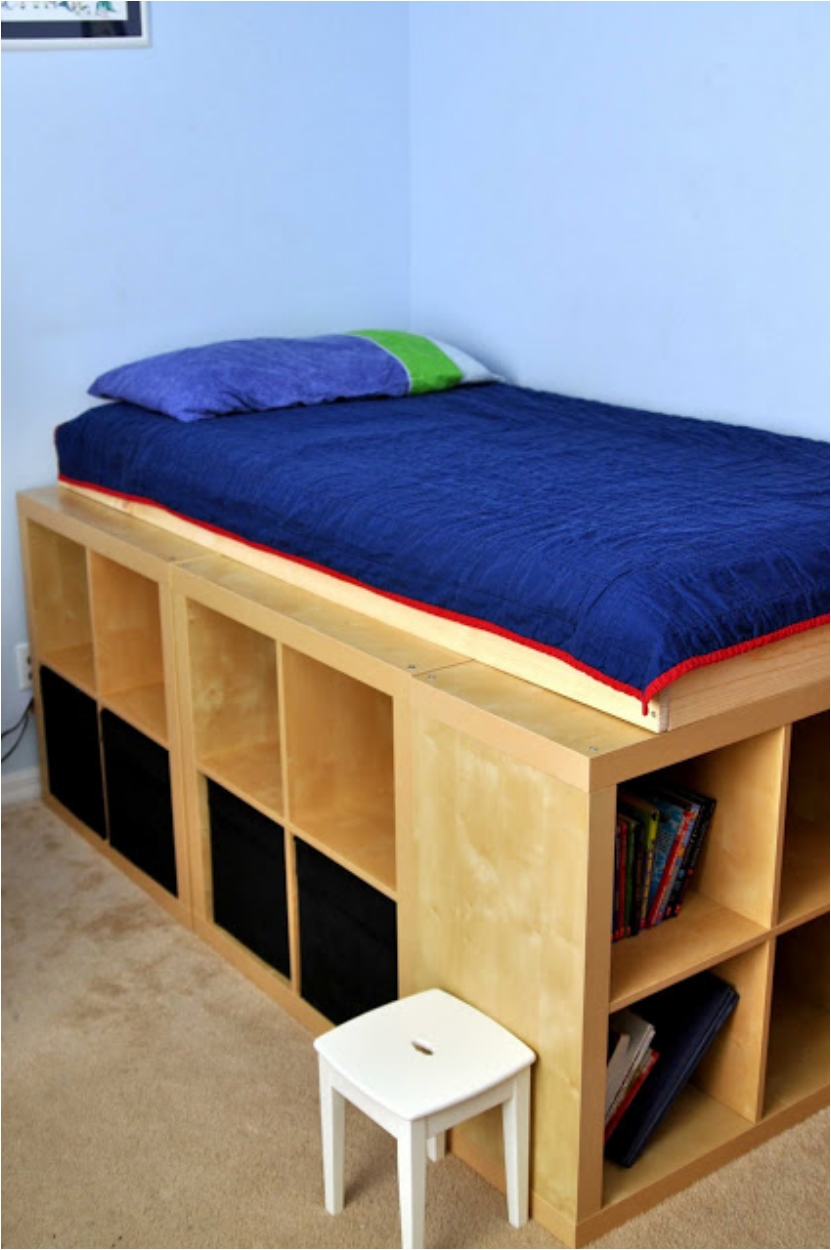 This one is a bit high for my taste, but I know several people who don't mind the height. And the higher you place your mattress, the more space you have underneath. Think of it as a bed with a bookshelf you can use. Again, this one is perfect for the children's room (as long as you have older children). You can place all of their books under the bed so they are within arm's reach.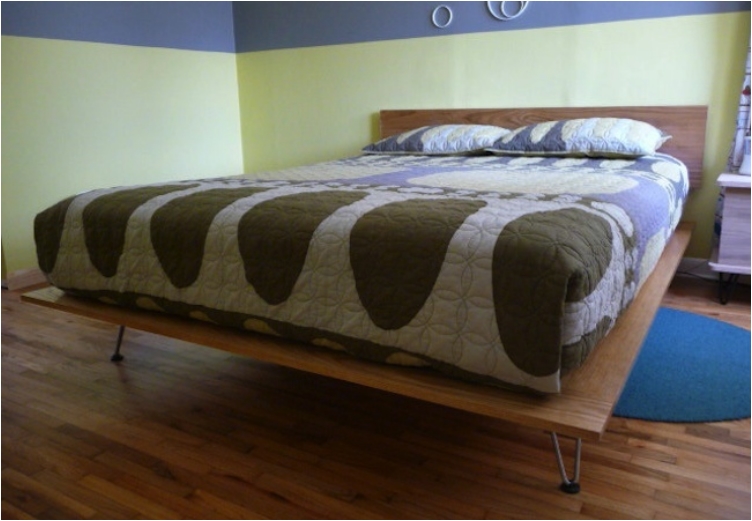 Very simple and elegant, all you need is a wooden platform and some metal legs. Some people believe metal provides better support, and some don't mind wood. But in any case, you get a bed frame that looks like it came from a store, not from a DIY project.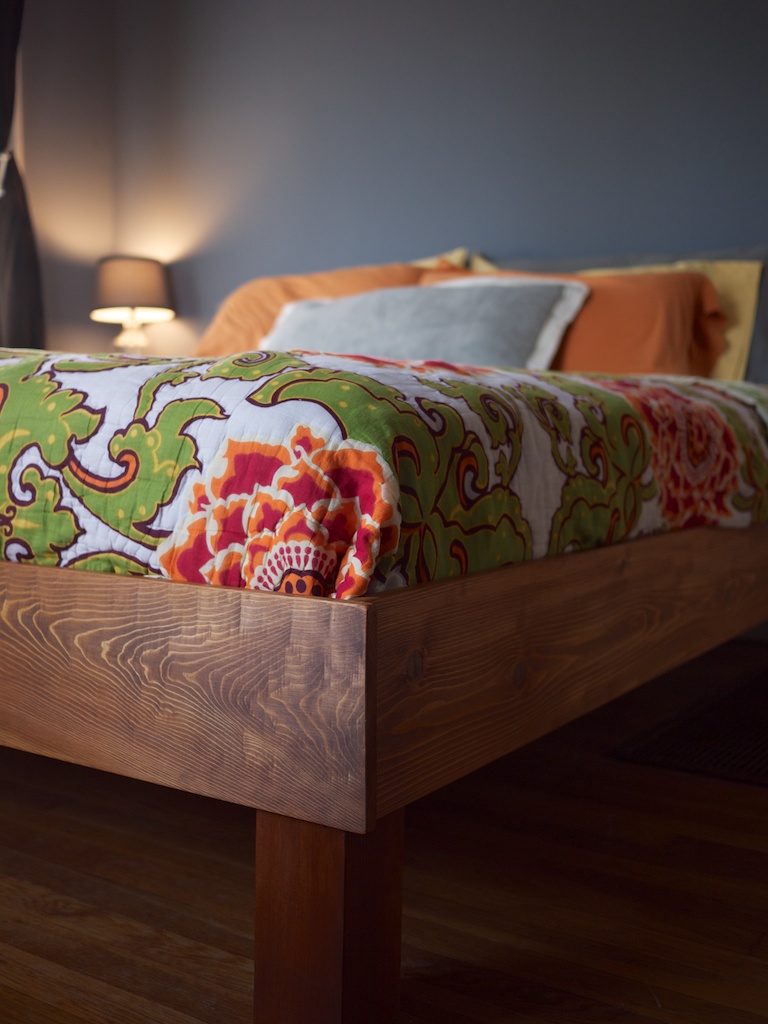 Right after the metal legs support, we have wooden legs support. As I said, some people prefer metal, some prefer wood. Both are very supportive and can withstand your weight and the mattress. It's just a matter of good workmanship.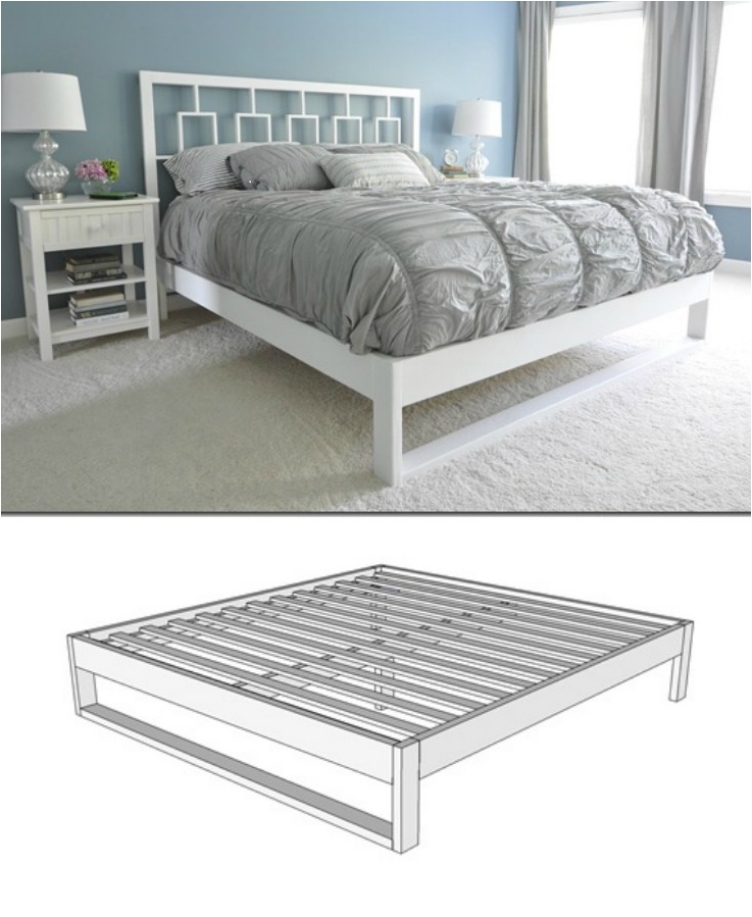 I love it when people share their DIY projects. That's why I have to give them props for doing it blogger-style, with pictures of the step-by-step process. And the best part is, the bed was tested before it made to the blog post, so you know that you have a bed that can support your weight.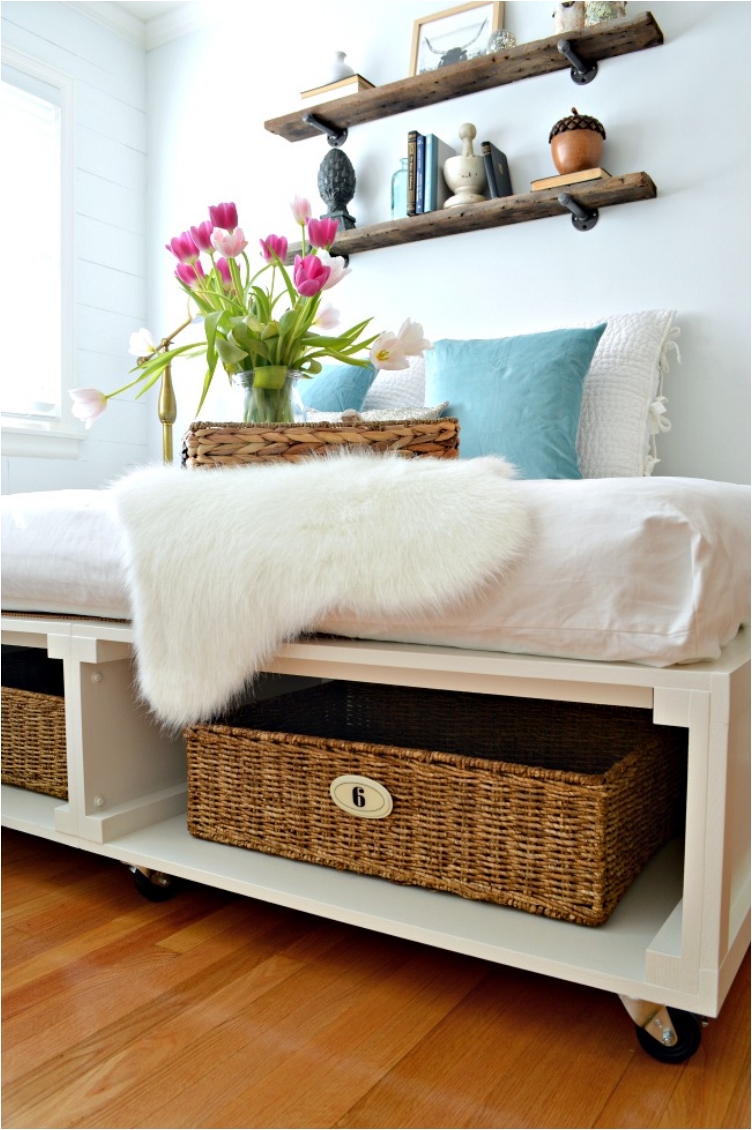 The beauty of this bed, of course, is the mobility. I don't believe you'll move it around much throughout the house, as you have to get it out through the door. But it is always a good idea to have mobility and flexibility. Bonus points for the storage shelves.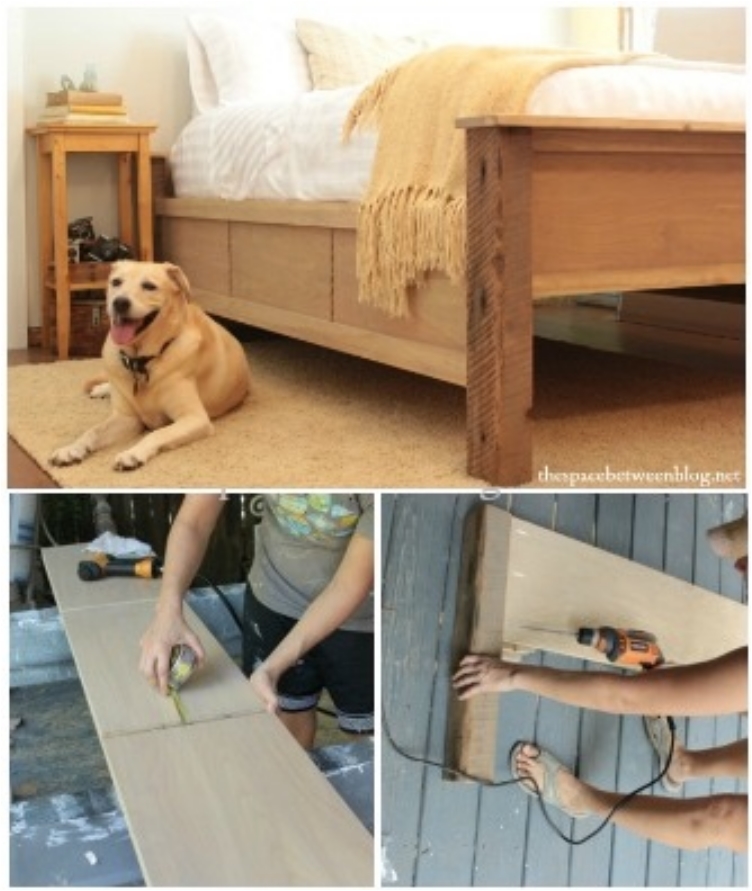 The first association I get about this bed is feng shui. You might ask why? Well, it definitely follows feng shui principles. According to the ancient philosophy, your bed should not touch the floor, thus allowing energy to flow through the room. And that's why I'm giving it a thumbs-up.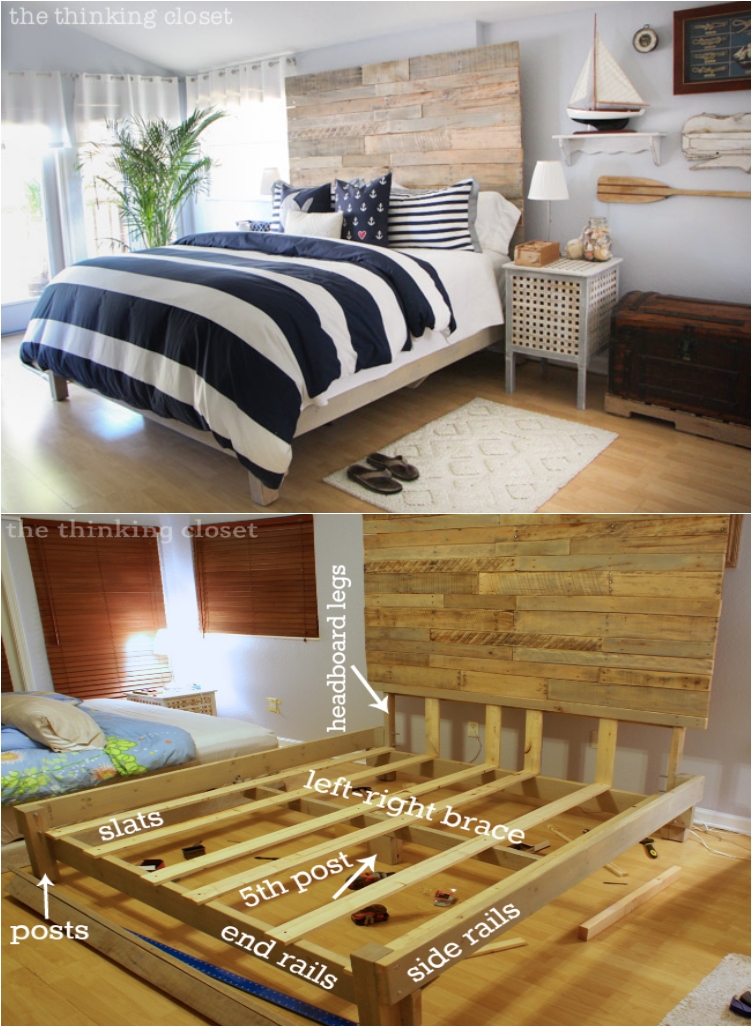 Everyone loves a king size bed, but the bed frames can be pricey. Although not everyone can afford one, most of us can make one. As you can see, you don't need much, and the handiwork is fairly easy. So get your tools and start making the bed of your dreams!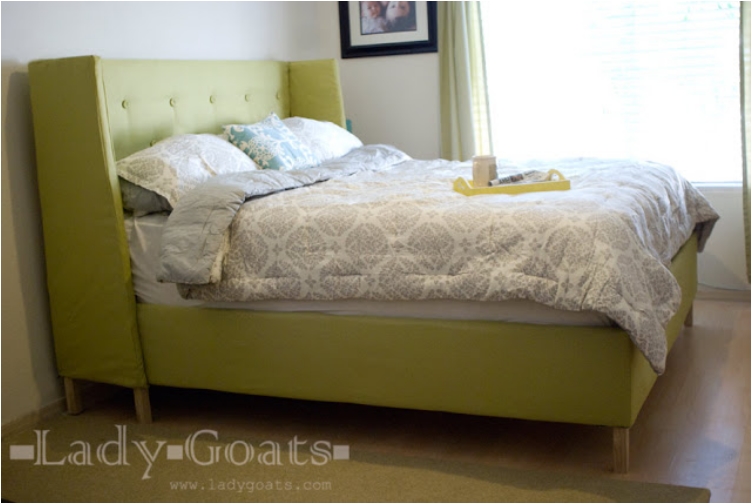 One reason people use upholstery is to bring color to the room. Another reason is to cover up old materials (which isn't a bad thing). When you want to cover the wood and other materials used for the bed, upholstery is always a good idea. And it looks very beautiful.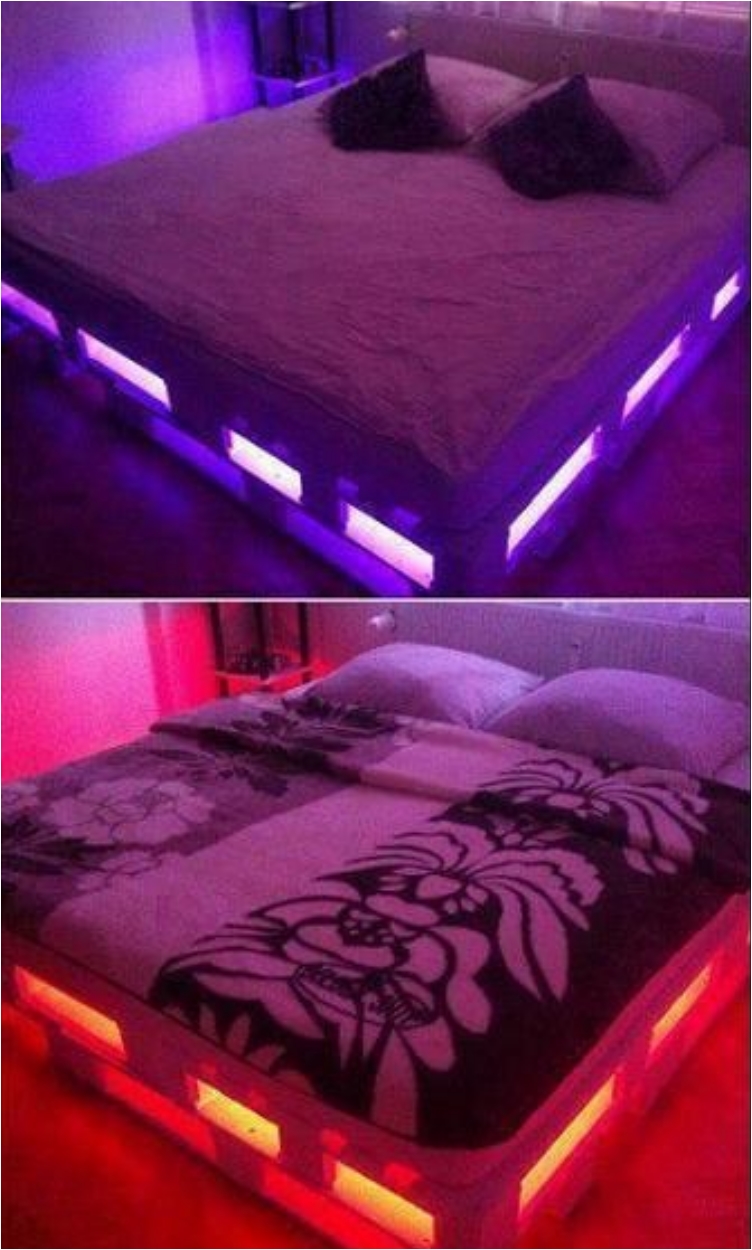 We're getting a bit fancy here. Yes, this bed looks like it came from a rave party. But hey, there are people who want their bed to glow, and I have to accommodate their needs and wishes, right? Hope you enjoy your glowing bed!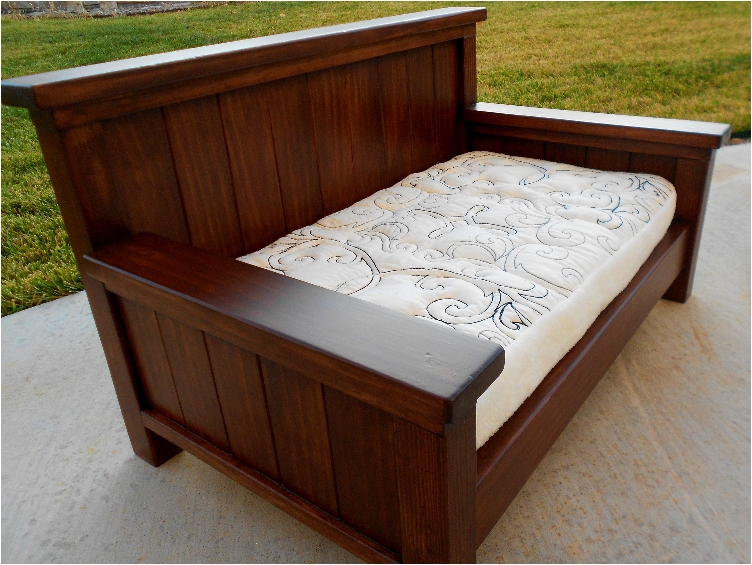 Most of the beds on this list are beds that are big enough to fit two people. But, what about a daybed? You need only a simple bed on which you can take a quick nap. And this bed is exactly that. If the weather is sunny, you can even take a nap out in your yard and recharge your batteries.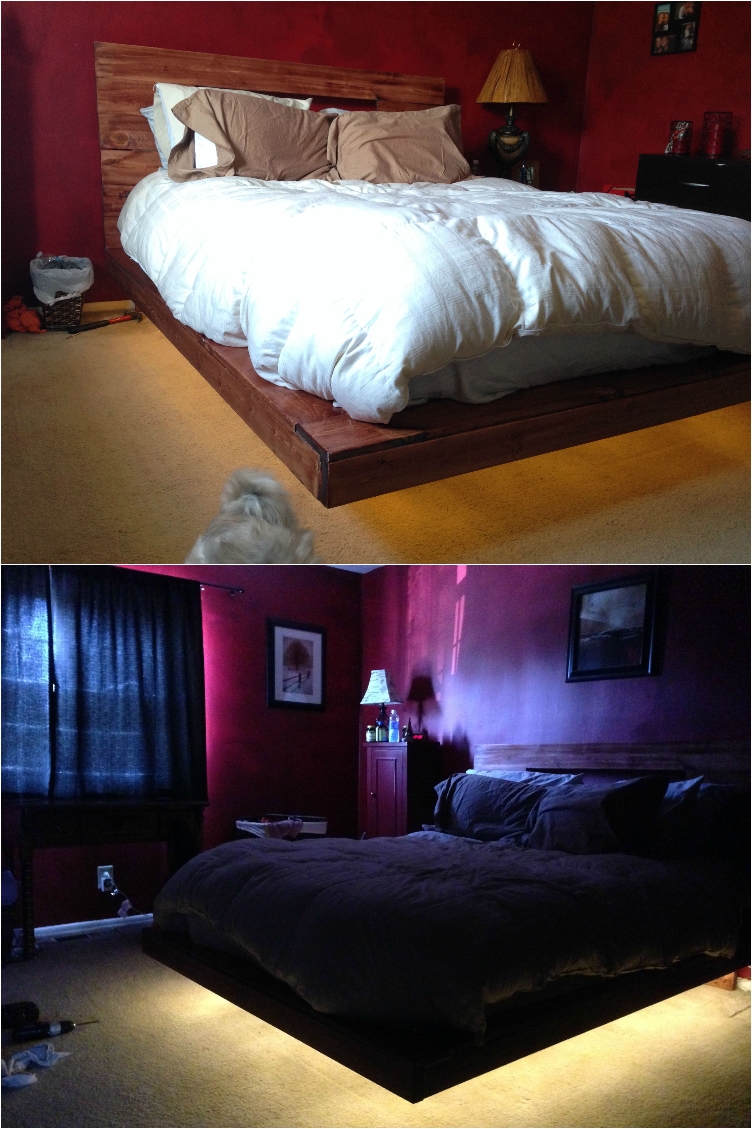 I mentioned previously that I want to give people some trendy options. Well, floating beds are as trendy as they come. In the past few years, I've noticed that people opt for floating beds more and more. Personally, I don't get it. Yes, I know it comes down to that feng shui principle, but I think the biggest reason people want floating furniture is to have some illumination underneath.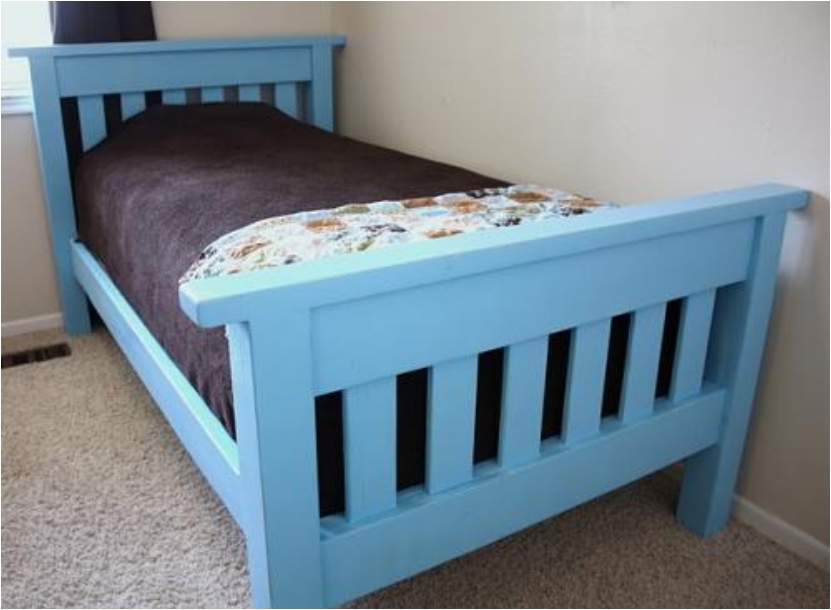 You need a single bed for your child's room, and this is the bed frame you can make for their bed. Simple and elegant, you can paint it in any color you want. It all depends whether you have a boy or a girl (or you can even skip the traditional boy/girl colors).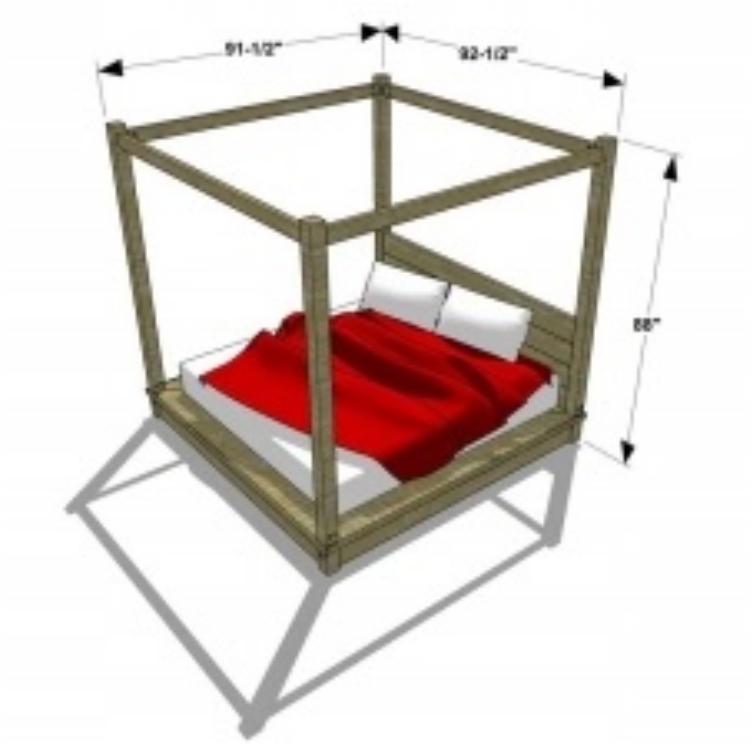 This is the bed frame made for royalty. If you've seen any movie with kings and queens, they usually sleep in canopy beds. If you want to take things to the next level, add some baldachin as well to have a bed suited for a king.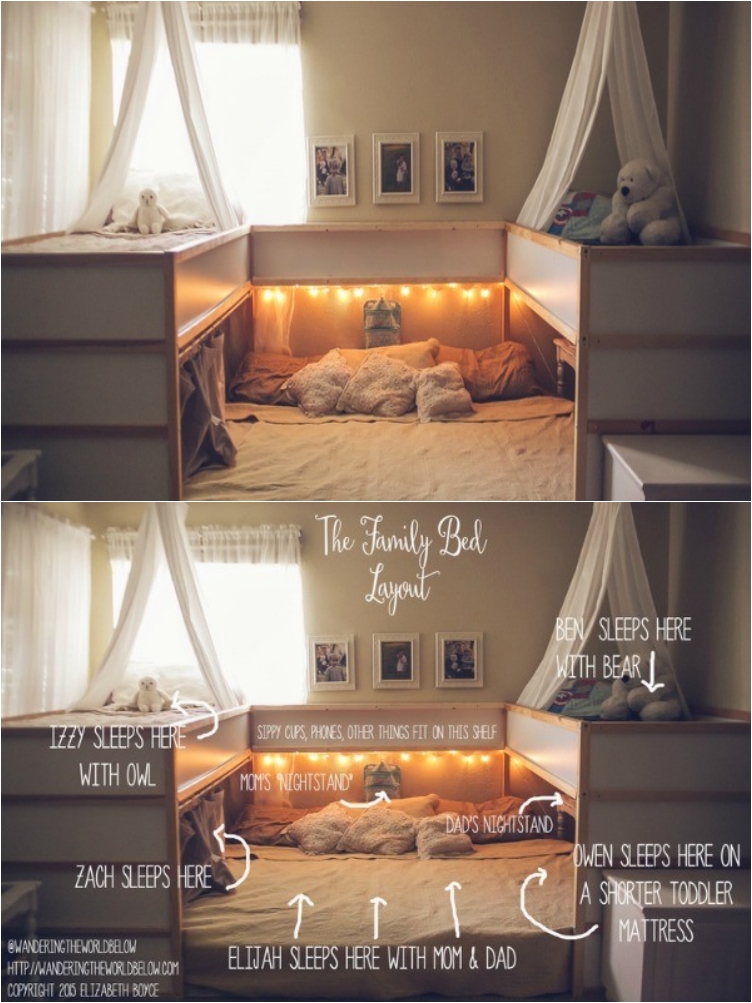 When you are a little child, you want to sleep with your parents. I know all of us wanted that; I slept with my parents whenever there was a storm outside. Well, if you want to plan ahead, make a bed frame that will be able to fit all of your children. True, this bed frame will be good enough only when your children are little, but hey, it's much better than to have a crowded bed!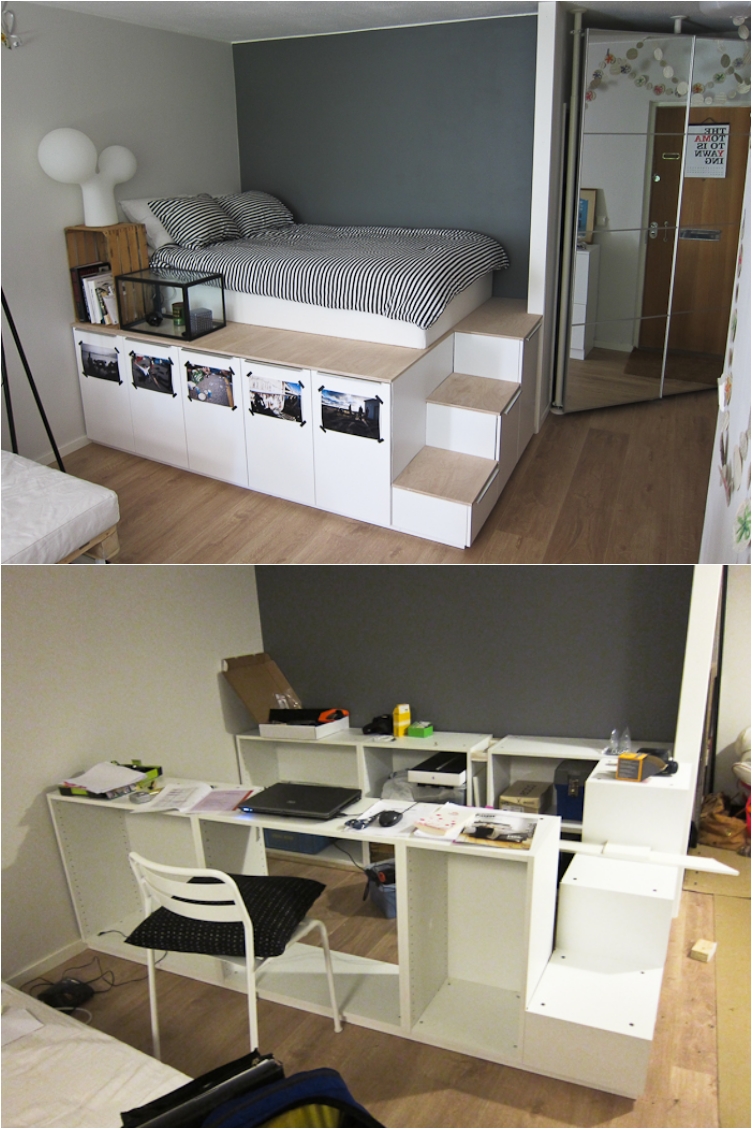 We'll finish off the list with another popular option in recent years. With the quest for more storage becoming a passion, people are looking for new and innovative storage options. And the bed is usually one of the best ways you can add extra storage.
I hope you found some of the options on this list helpful!