Kylie Jenner started the coffin nails back in 2015, and the world hasn't looked the same ever since. Actually, long nails were a hit long before Jenner started Instagramming them. But the young Kardashian is a trendsetter, so we can just roll with that.
Now, I know some people think coffin nails are super creepy. After all, they take the shape of coffins. And who wants to think about death on nails?
But whether you find them creepy or not, they are actually sexy. Look, long nails will be sexy for years to come, no matter the shape. Some even make the coffin nails sexier by sharping the edges. There was a time coffin nails were labeled "ballerina nails."
That being said, let's take a look at some ideas for coffin nails.
1. Winter coffin nails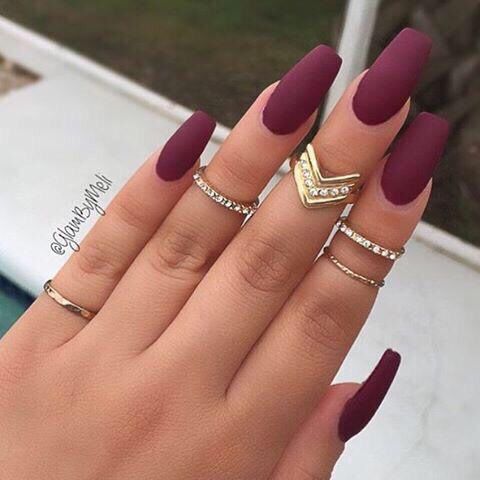 Let's start with nails for the winter season. When you think of winter, you think of dark and shady colors. And this purple / Marsala color is just perfect.
2. Dark coffin-shaped nails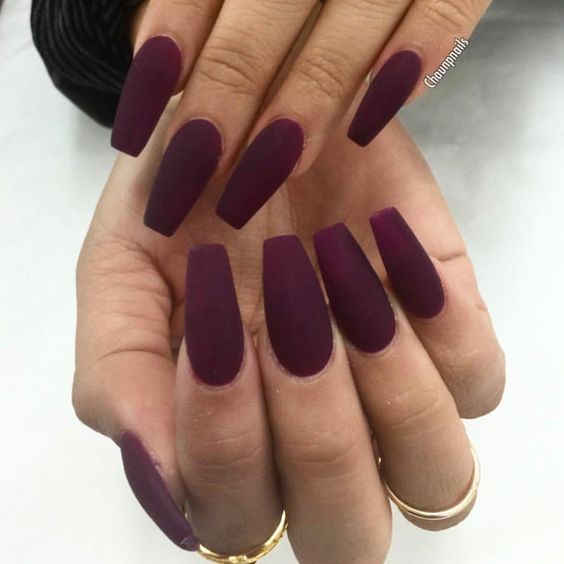 If you want an even darker color, you can go with a deep and dark purple. The great thing about them is that the color is versatile and looks good on any winter outfit you wear.
3. Soft pink coffin nails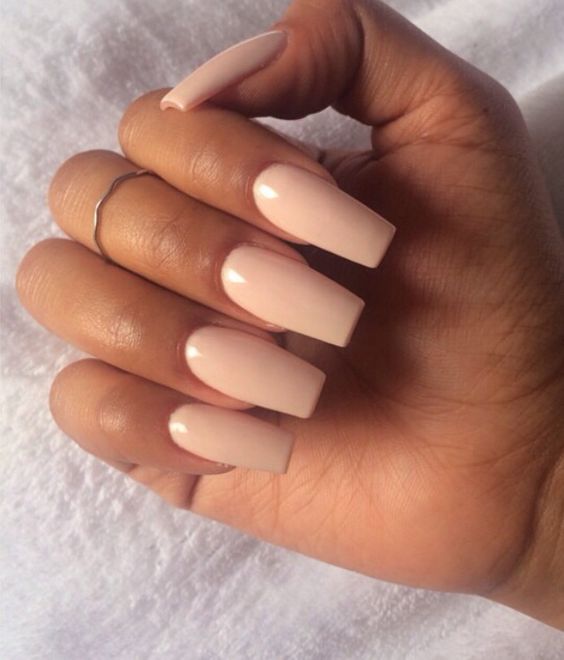 The perfect proof that coffin nails do not have to be creepy. Romantic and sweet for the cute and adorable girls, these pale pink nails are spot on. A perfect example of why coffin nails were once called ballerina nails.
4. Sweet flattering shade of purple, long coffin nails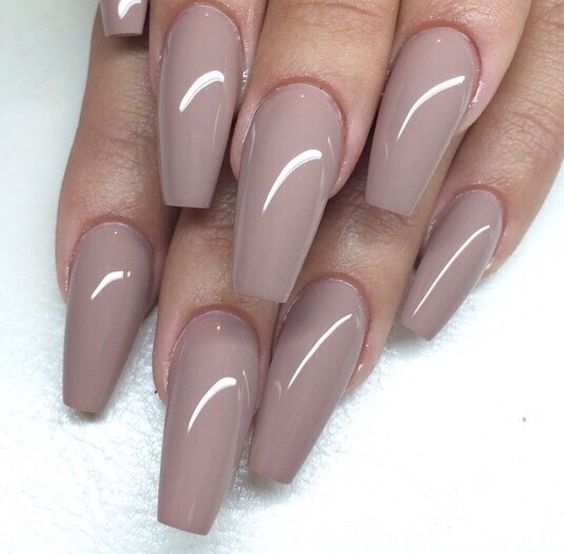 These are even longer than usual. And it might be hard to imagine such long nails, but they do make women happy. And I love the sparkling and shining visual.
5. Brown coffin nails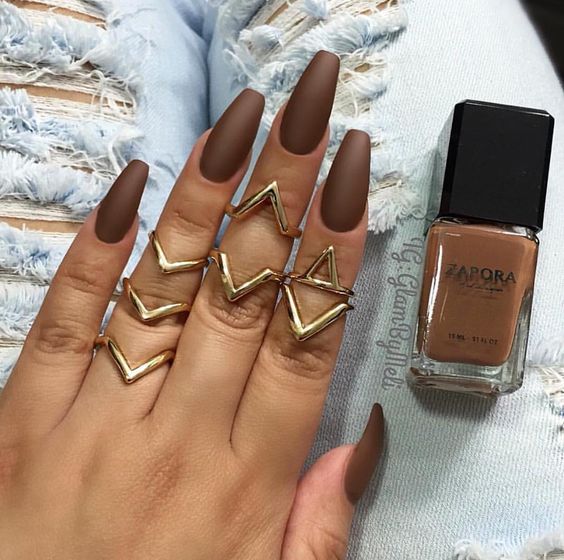 All right, I admit it: coffin nails can be creepy. But on the other hand, brown is also the color of elegance and sophistication. I can definitely see a woman working in a bank with such a color.