Kylie Jenner started the coffin nails back in 2015, and the world hasn't looked the same ever since. Actually, long nails were a hit long before Jenner started Instagramming them. But the young Kardashian is a trendsetter, so we can just roll with that.
Now, I know some people think coffin nails are super creepy. After all, they take the shape of coffins. And who wants to think about death on nails?
But whether you find them creepy or not, they are actually sexy. Look, long nails will be sexy for years to come, no matter the shape. Some even make the coffin nails sexier by sharping the edges. There was a time coffin nails were labeled "ballerina nails."
That being said, let's take a look at some ideas for coffin nails.
1. Winter coffin nails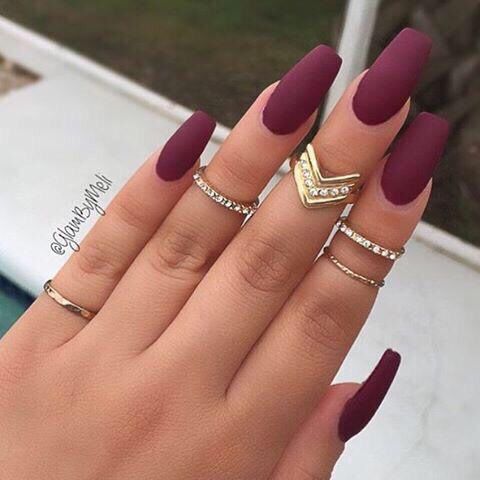 Let's start with nails for the winter season. When you think of winter, you think of dark and shady colors. And this purple / Marsala color is just perfect.
2. Dark coffin-shaped nails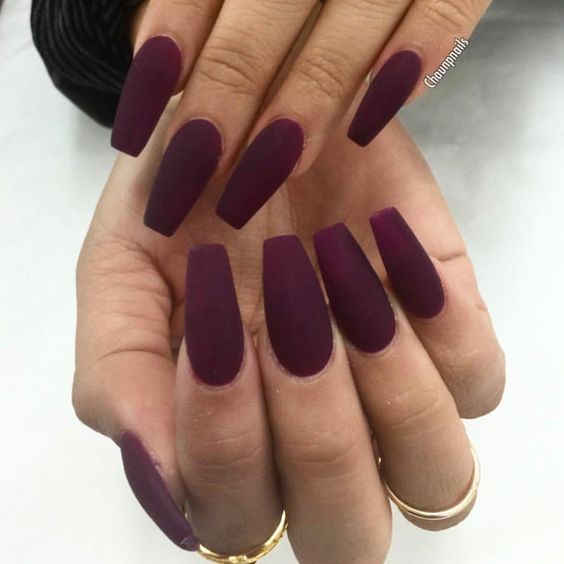 If you want an even darker color, you can go with a deep and dark purple. The great thing about them is that the color is versatile and looks good on any winter outfit you wear.
3. Soft pink coffin nails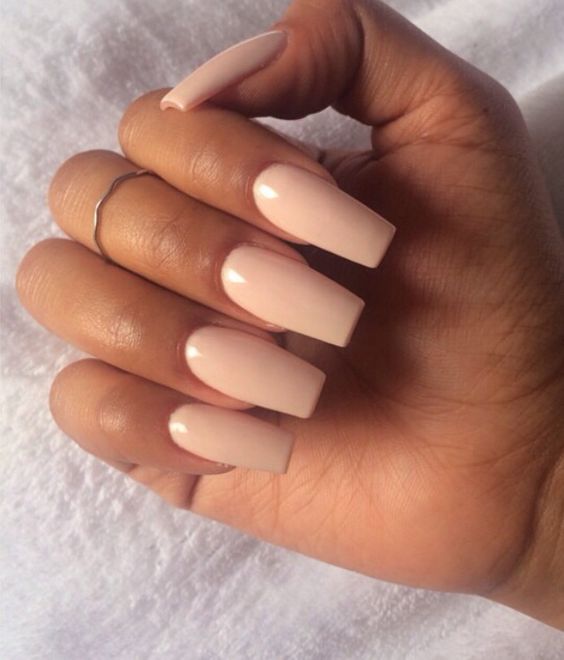 The perfect proof that coffin nails do not have to be creepy. Romantic and sweet for the cute and adorable girls, these pale pink nails are spot on. A perfect example of why coffin nails were once called ballerina nails.
4. Sweet flattering shade of purple, long coffin nails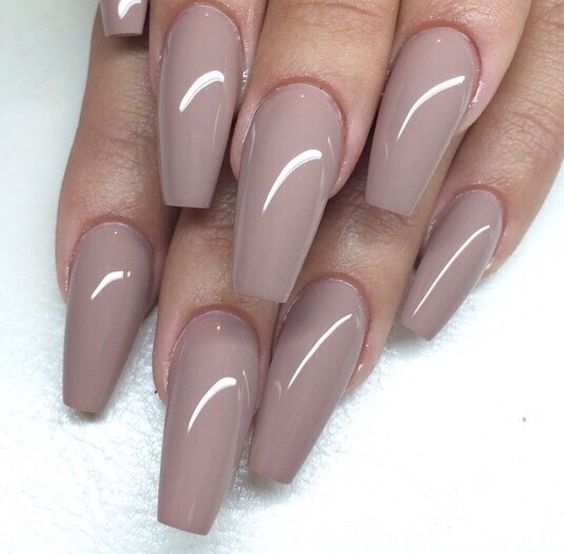 These are even longer than usual. And it might be hard to imagine such long nails, but they do make women happy. And I love the sparkling and shining visual.
5. Brown coffin nails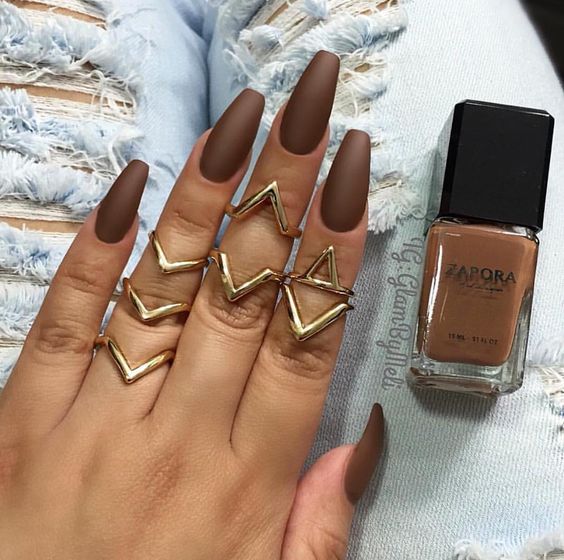 All right, I admit it: coffin nails can be creepy. But on the other hand, brown is also the color of elegance and sophistication. I can definitely see a woman working in a bank with such a color.
6. Nude coffin nails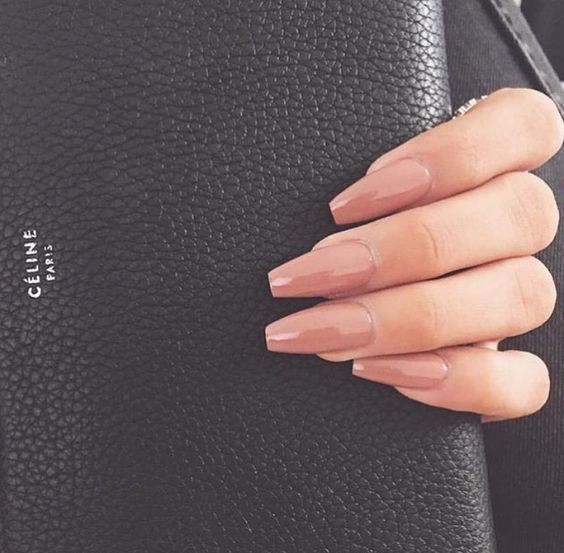 Another perfect example of the ballerina nails. One reason women go with a nude color is because they want their nails to match any outfit. You can accessorize however you like when you are not dependent on the color of your nails.
7. Light pink coffin shape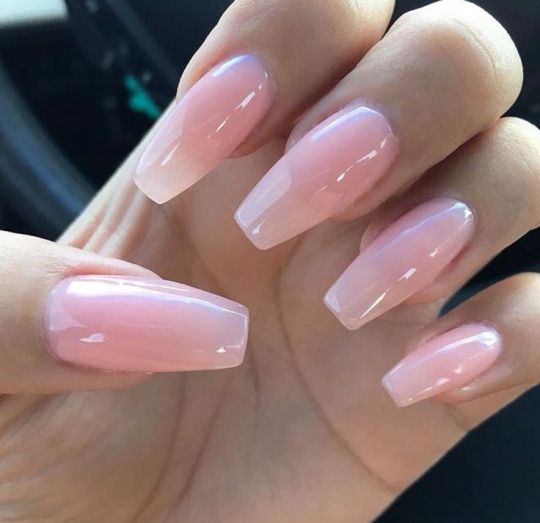 When you have such a cute and adorable color, you know it's suitable for both girls and women. Girls start wearing long nails during their teenage years, and so this color would be perfect.
8. Elegant, long coffin nails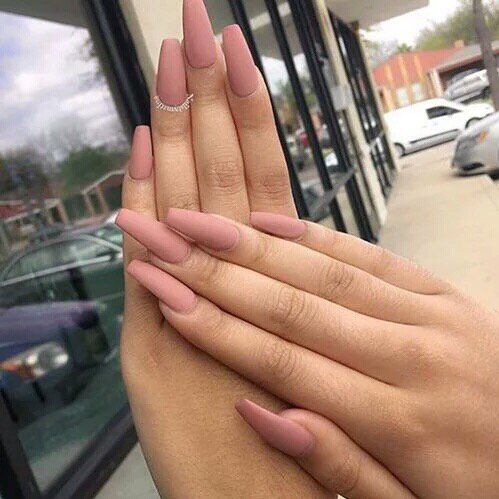 As I mentioned at the beginning, some women want to sharpen the edges. This way, the nails looks even sexier. And yes, you can go with any color.
9. Acrylic and shellac coffin nails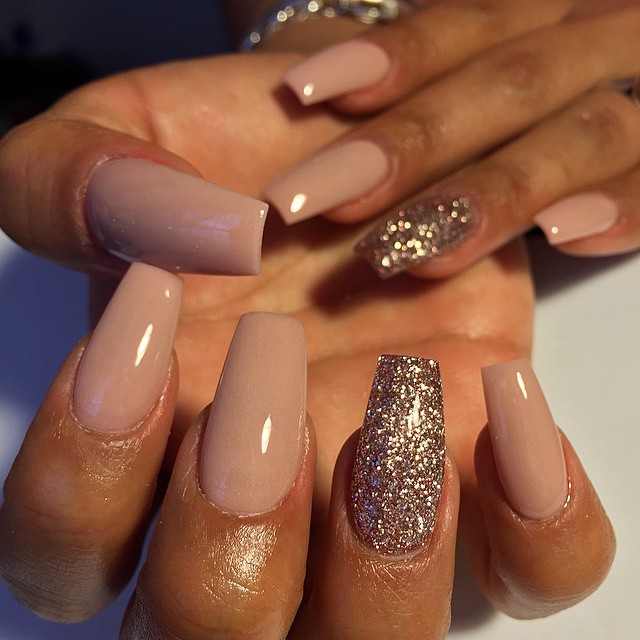 When you are going to a celebration like a birthday party or a New Year's Eve party, you need some sparkle. So, why not sparkle with your nails? A great change!
10. Nude and champagne sparkle nails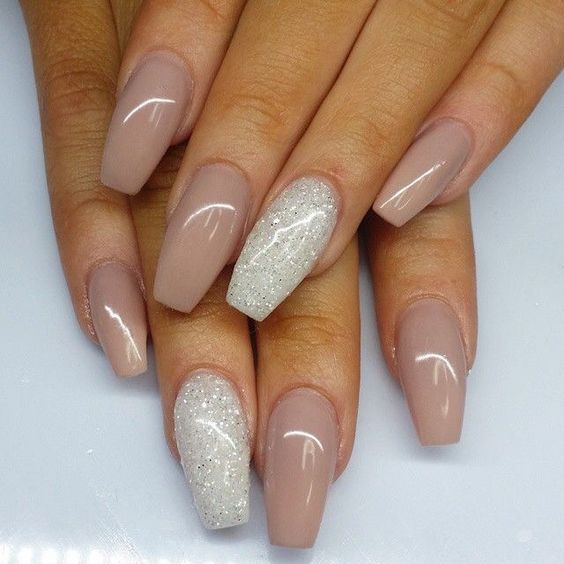 Another sparkling idea for your nails. Honestly, the combination of four + one nail is one of my favorite trends in the past few years. I love how that one nail pops out.
11. Nude coffin nails with white/gold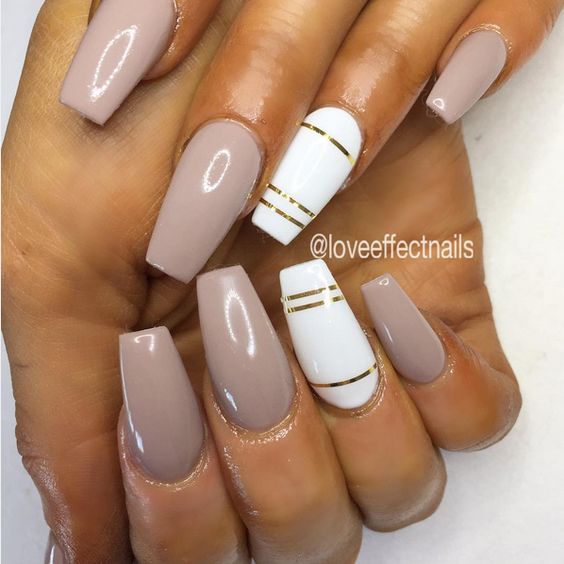 In the same spirit, we have a slightly more elegant look. Whenever you want to look sophisticated, you add gold. Right? I know I'm not the only one who thinks that.
12. Long burgundy coffin nails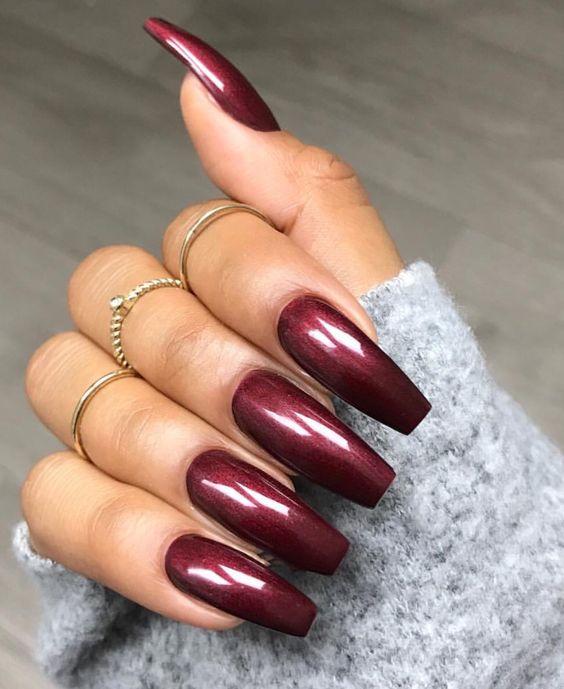 Burgundy was one of the popular colors a few years ago; the fashion world was overwhelmed with burgundy. And rightfully so. The color is just so sleek. On these nails, it looks even better.
13. Hazelnut sparkle coffin nails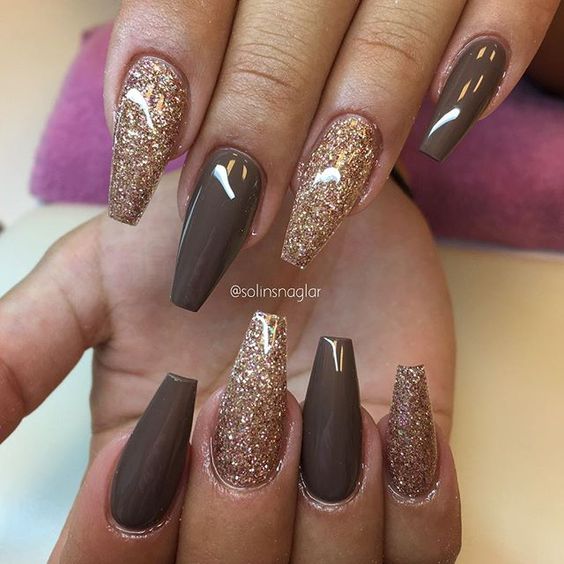 Again, look how the sharpened edges give these nails an even sexier look. And if you thought the 4 + 1 combination is great, you might even like the 3 + 2 combination. Personally, I prefer the 4 + 1 combination, but I can't say this one doesn't look good.
14. Rose with glitter coffin nails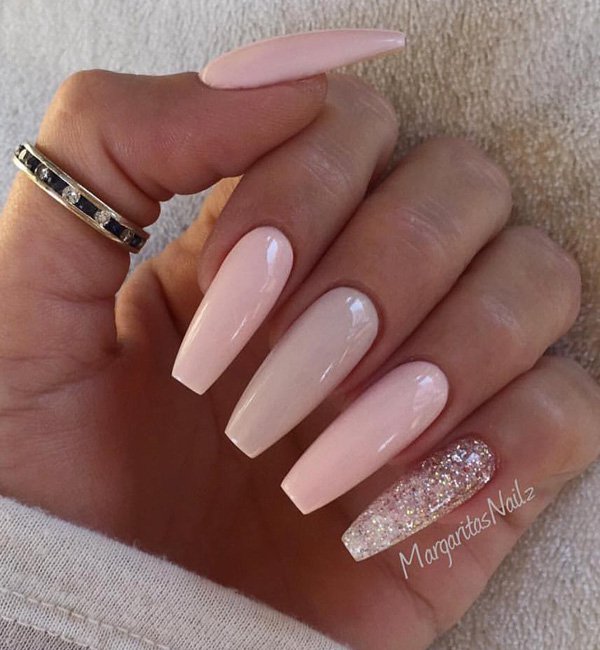 I like two things about this manicure. The first one is the color—pink is just plain awesome. And the last thing is the pinkie nail. Smaller, sexier, and sharp!
15. Beige glitter coffin nails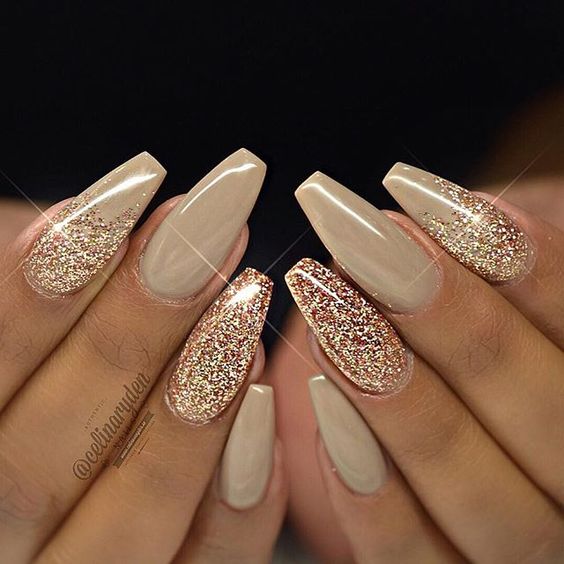 The first association with this manicure is glamour. Like, red carpet glamour. Like, Cannes glamour. Just look at all those sparkles and glitter.
16. Nude with crystals coffin nails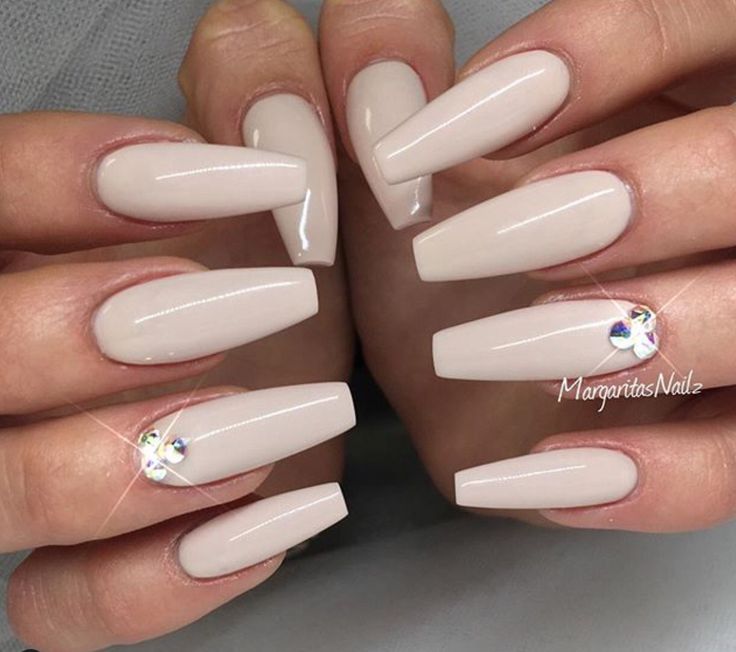 I started noticing this trend a year ago (although I don't know if was around before that). But nails with just one accessory that pops out is a nice and interesting tweak. You can choose anything else—it doesn't have to be a crystal.
17. Sweet white with gold glitter coffin nails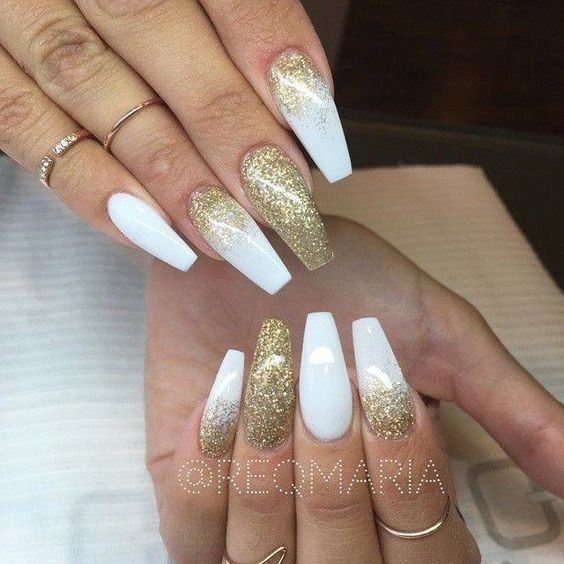 Very similar to the beige manicure we had earlier. If you like the combination of glitter and color, just choose whether white or beige is more you.
18. Super stylish coffin nails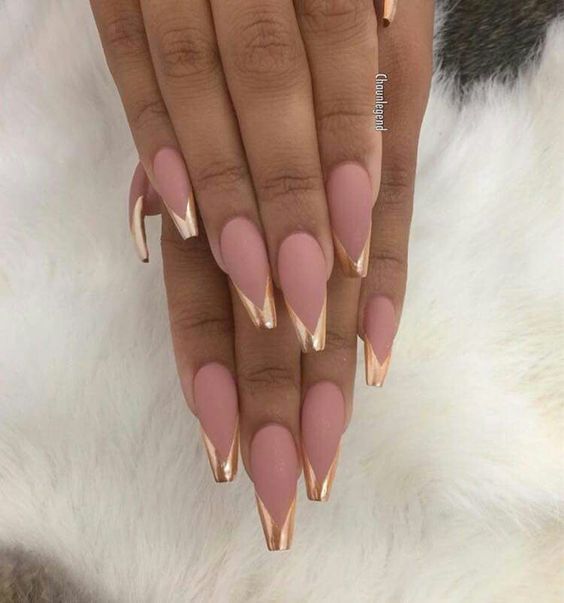 Now this is some serious Kylie Jenner! Notice how the gold shaping makes the nails sexier. I wouldn't dare say anything bad to a woman with such nails.
19. Long, deep berry coffin nails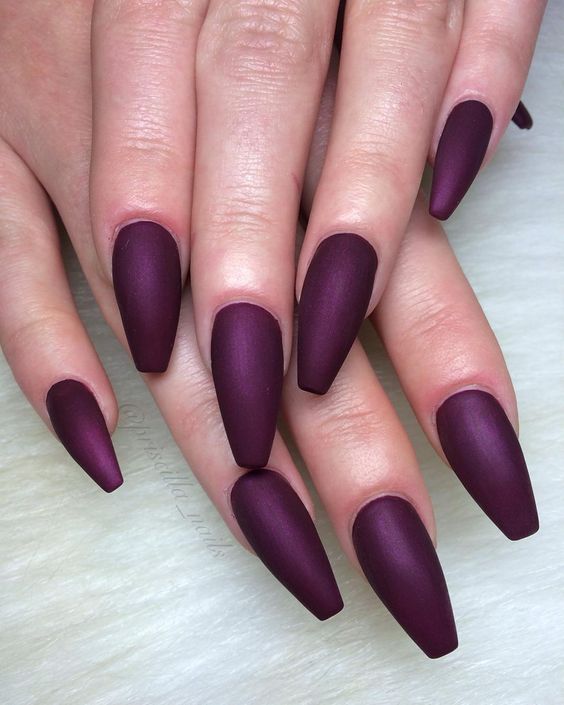 The length of these nails is a bit shorter than regular coffin nails. And the shape looks a bit different, as the sharpening and angles are different. But the color—oh my goodness—the color is just awesome. It pops out instantly.
20. Perfect navy blue coffin nails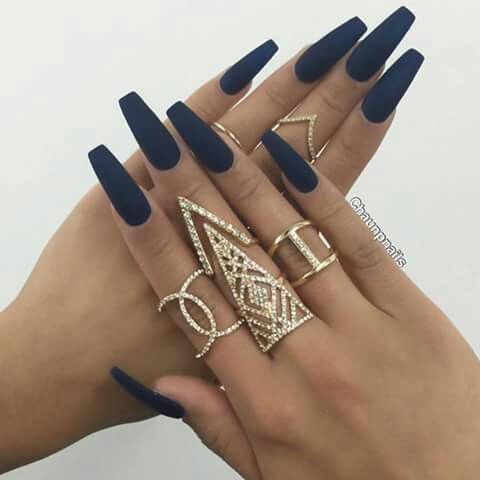 Long gone are the days of navy blue (the most popular color three to five years ago). But that doesn't mean you still can't wear it on your nails, where it looks elegant and sleek.
21. Sweet pink coffin nails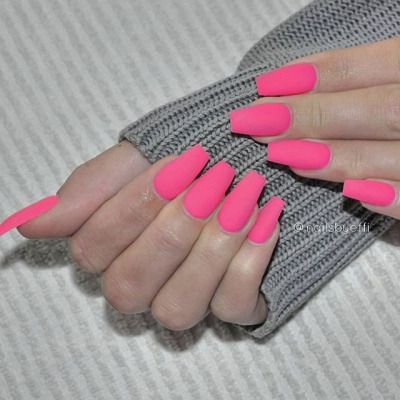 As I mentioned, even young teenage girls wear coffin nails sometimes. And this pink color is like a theme color for a Sweet 16.
22. Stiletto coffin nails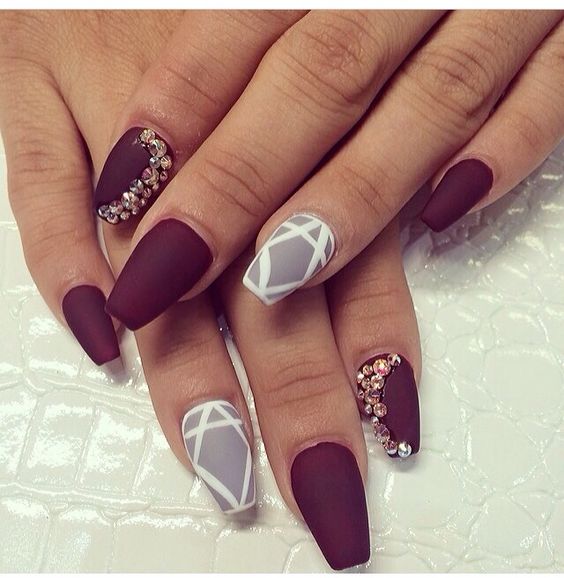 Some women just love to mix and match several styles, as is the case here.
23. Black and white negative space coffin nails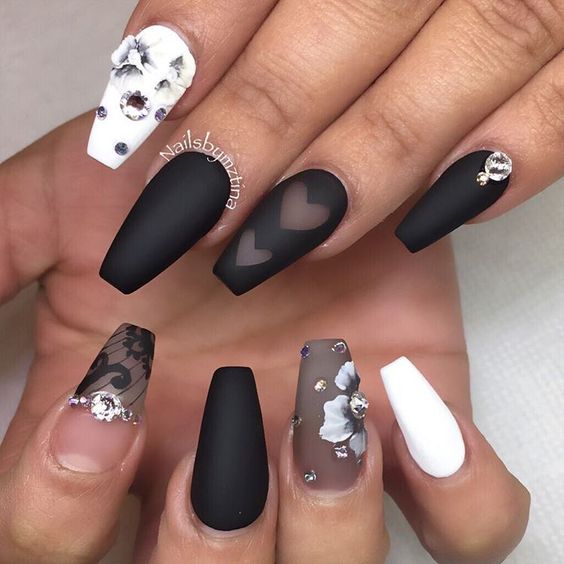 The only downside to this manicure is that the person making these nails for you will hate you. As in, why do you want every nail to be different? You'll probably have to spend more than one hour at the beauty salon, but on the other hand, you'll have one of the best manicures!
24. Long clear nude coffin shape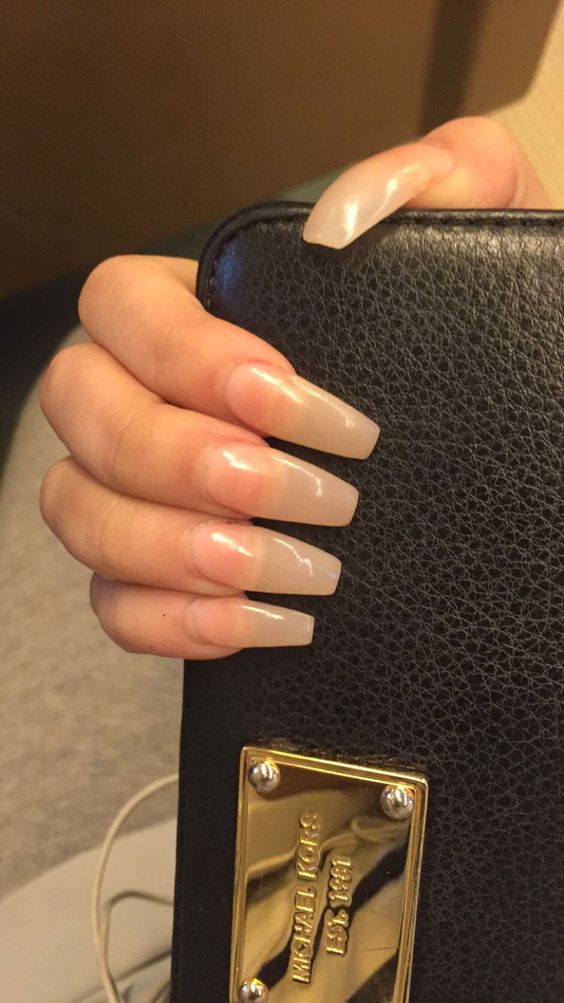 If nude isn't enough for you, there's always the option of going clear nude. That means that there are fewer layers of color, and your nails are more transparent.
25. Great purple coffin nails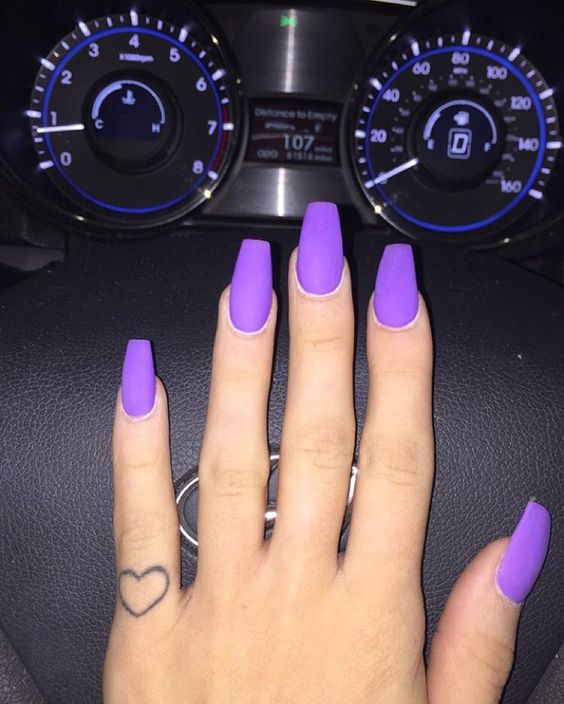 We finish this list with some classic purple nails.
I hope you enjoyed the list, and found some inspiration for your next manicure. And feel free to share your nails with us.