When you think of Christmas drinks, the first thing you think of is eggnog, the classic drink we all make. But that doesn't mean you shouldn't try something else. However, I should always note: drink responsibly. These drinks are not provided here with the intention that you get drunk. As long as you are drinking responsibly, a glass here and there in the spirit of the holiday is all right.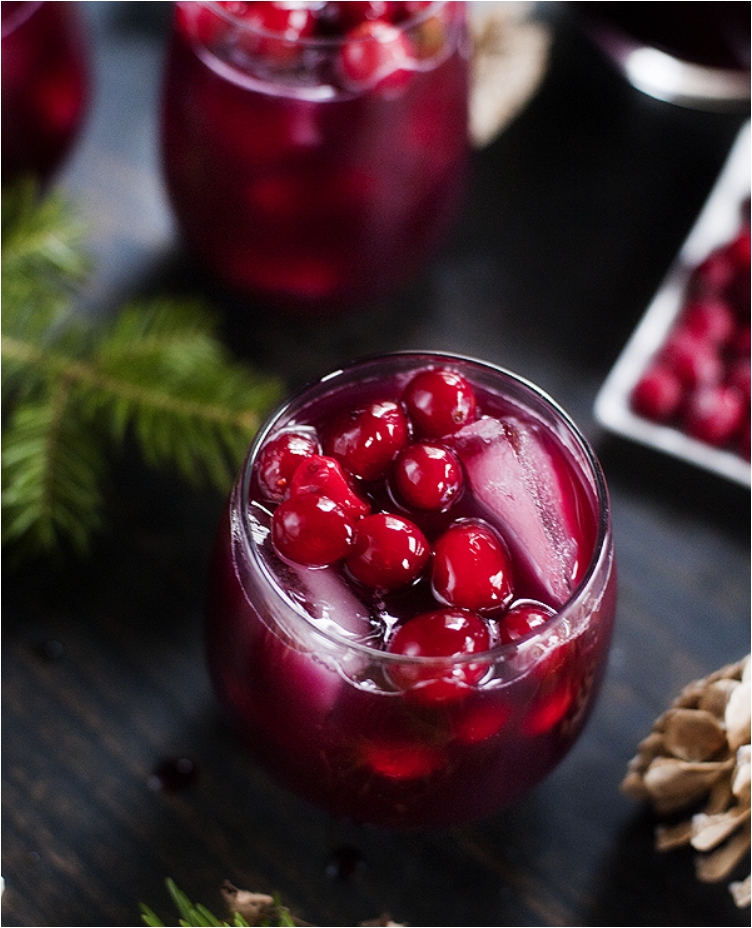 Sangria is the classic autumn drink. As the weathers gets chillier, and seasonal fruits like apples and oranges become available, sangria is the first thing you can make. And a red drink is always festive for Christmas. Use any fruit you have; I leave it up to you.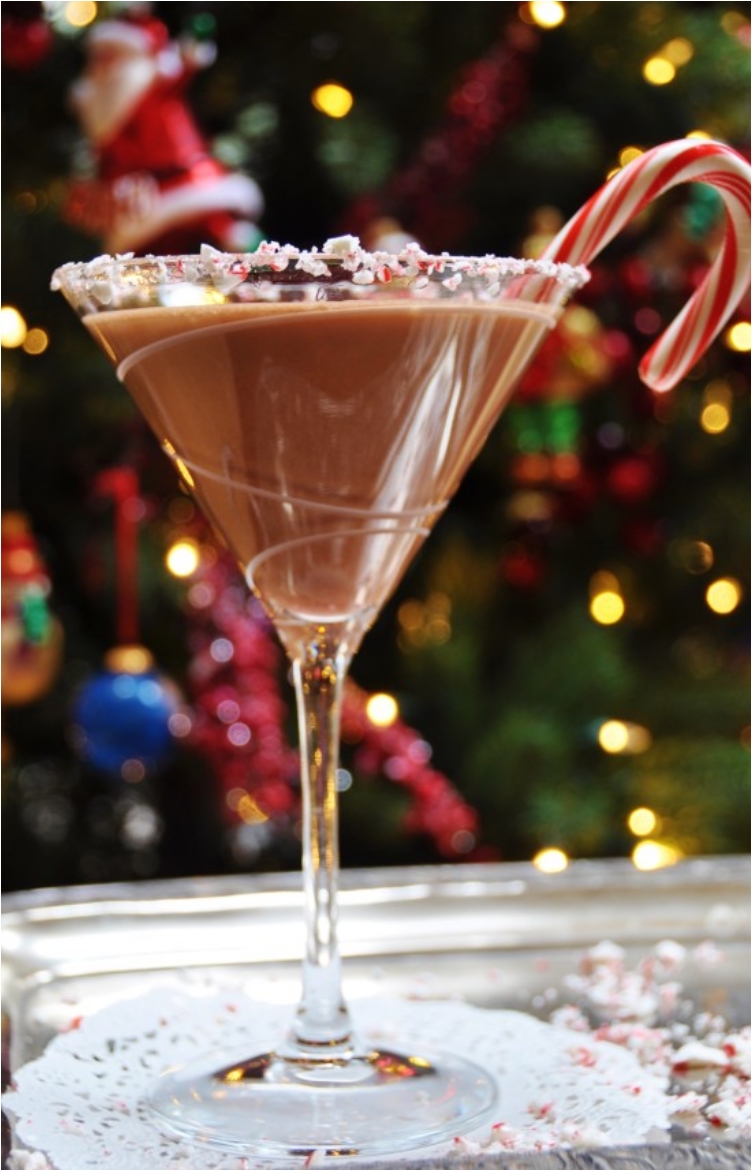 A virgin cocktail doesn't include alcohol. And truth be told, you can't consider a martini a strong alcoholic drink. Jokes aside, this is your classic Sex and the City drink for single ladies. On the other hand, you don't have to be single—or a lady—to enjoy this drink.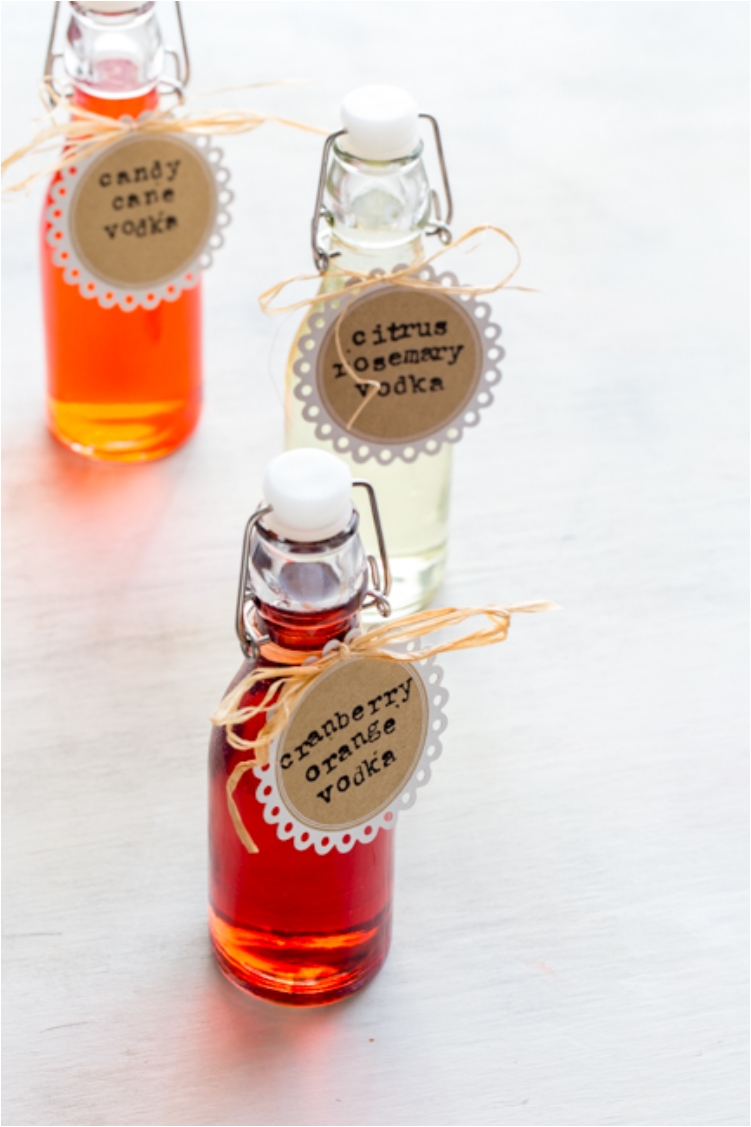 How do you prepare an infused vodka? Easily: you put vodka in a bottle with some juice or fruit, and you let it stay there for a few hours. As a result, you get vodka that has a smooth taste and isn't as strong as regular vodka.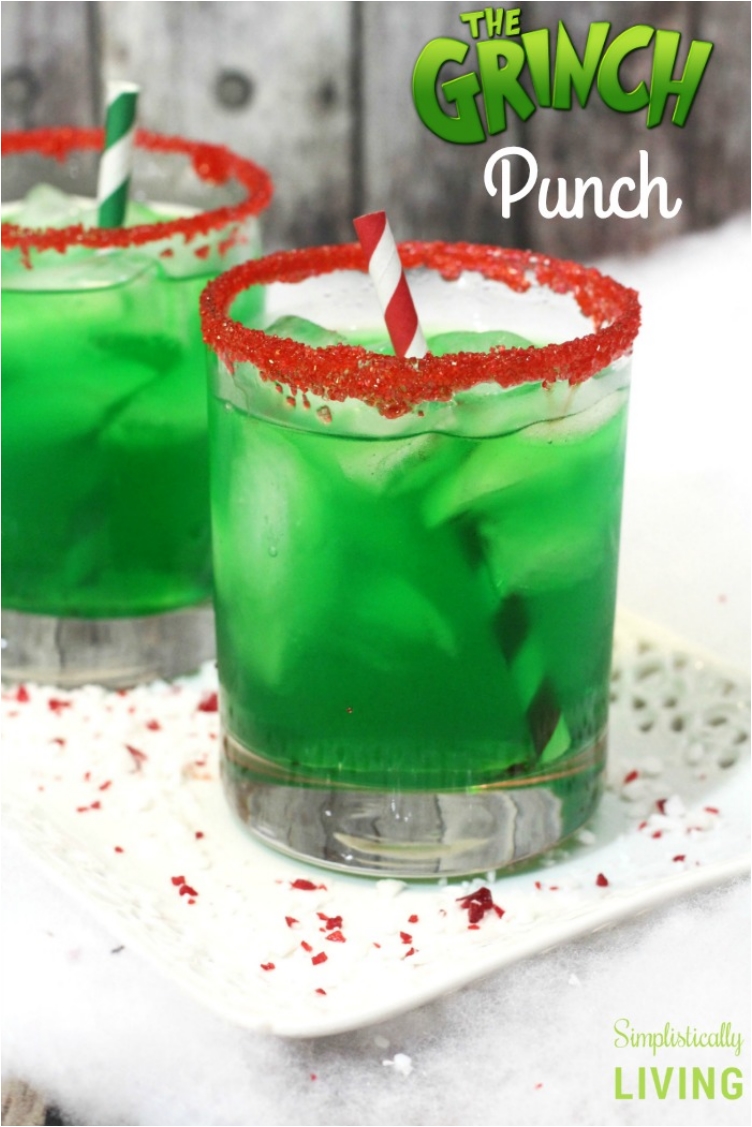 I won't disclose the ingredients to this drink—click the link to find out for yourself. But I can assure you that you won't ruin Christmas. In fact, you'll make it more entertaining with this cute, delicious drink.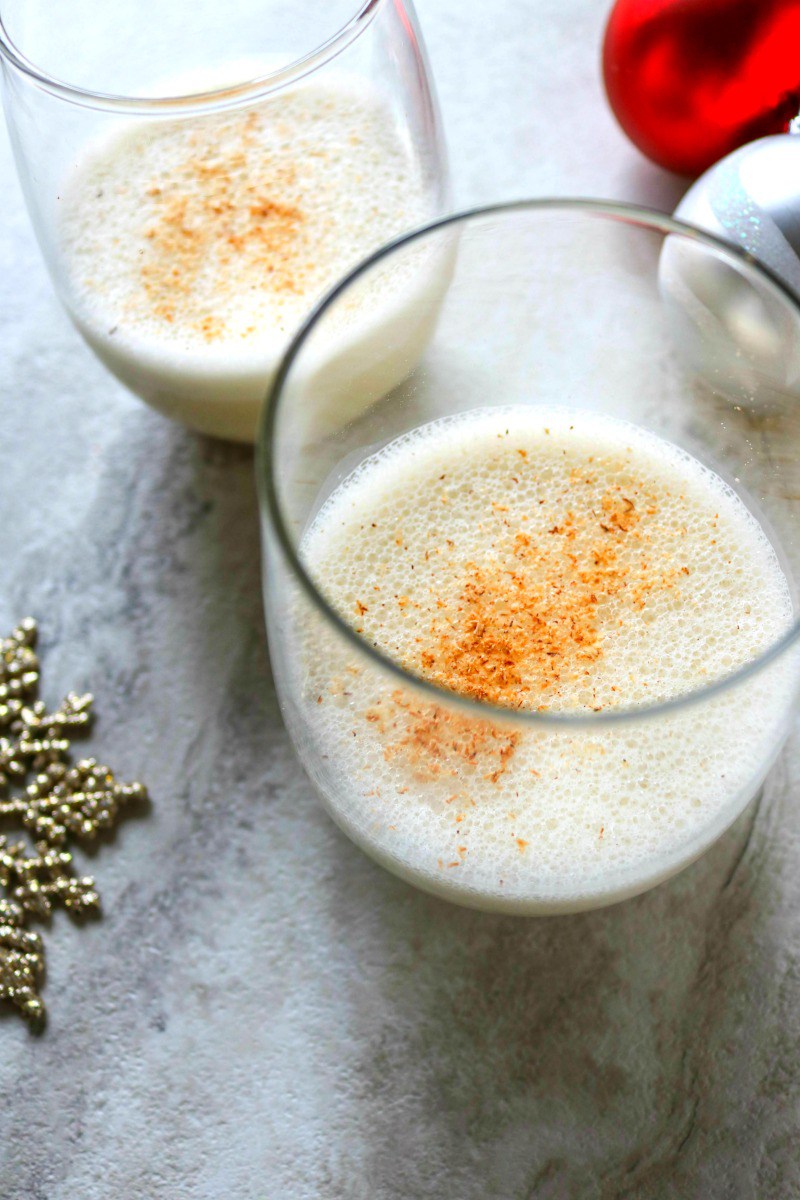 You know it's Christmas when you have more than one eggnog drink. This one, for example, takes a rather healthy approach. Coconut milk substitutes for regular cow's milk, so you're getting some healthy nutrients in the process.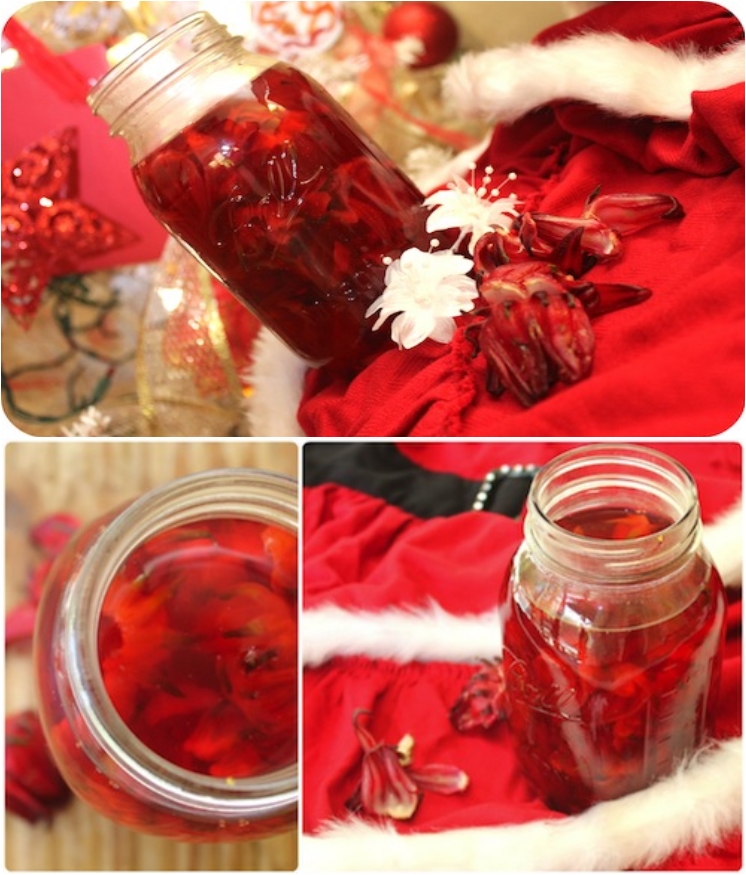 If you are into spiced drinks, this one will come in handy. With the main ingredient being an herb, plus a few additional spices thrown in, you get a drink that is as spicy as it is tasty. White rum is optional, but I'd suggest you include it.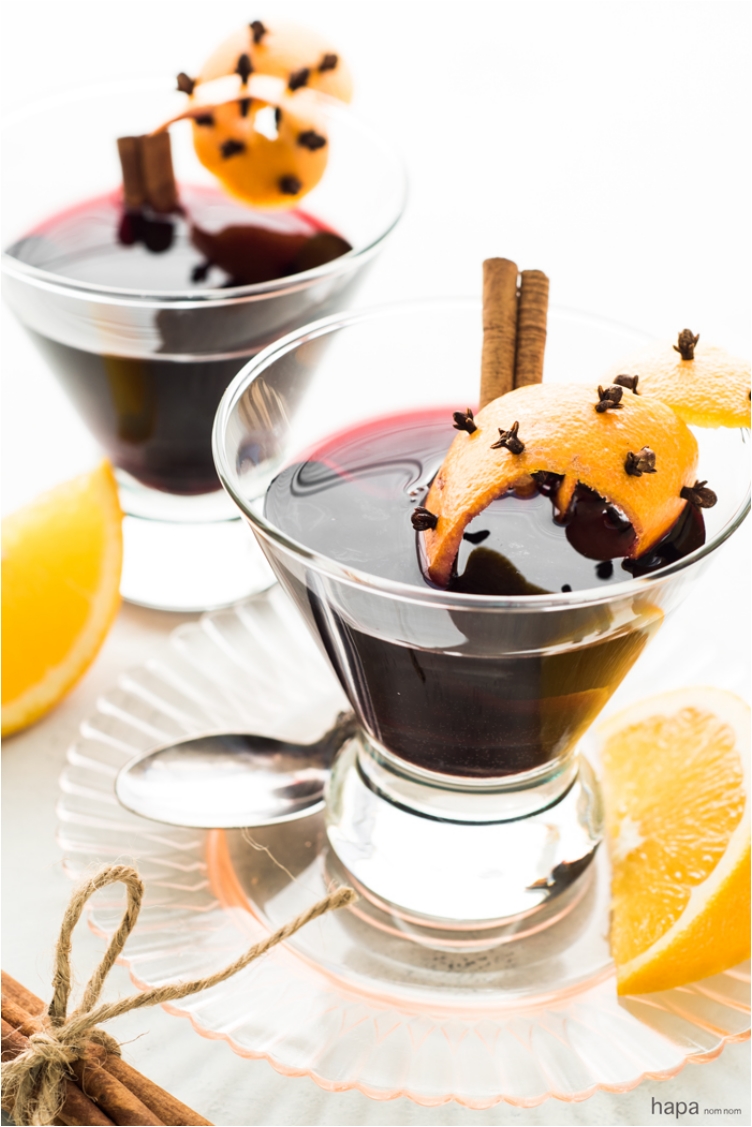 Think of this drink as a dessert. One of the classic Swedish festive drinks is actually red wine with almonds and raisins. You serve it with a spoon, just so people can eat the almonds and raisins while drinking the wine. Handy, isn't it?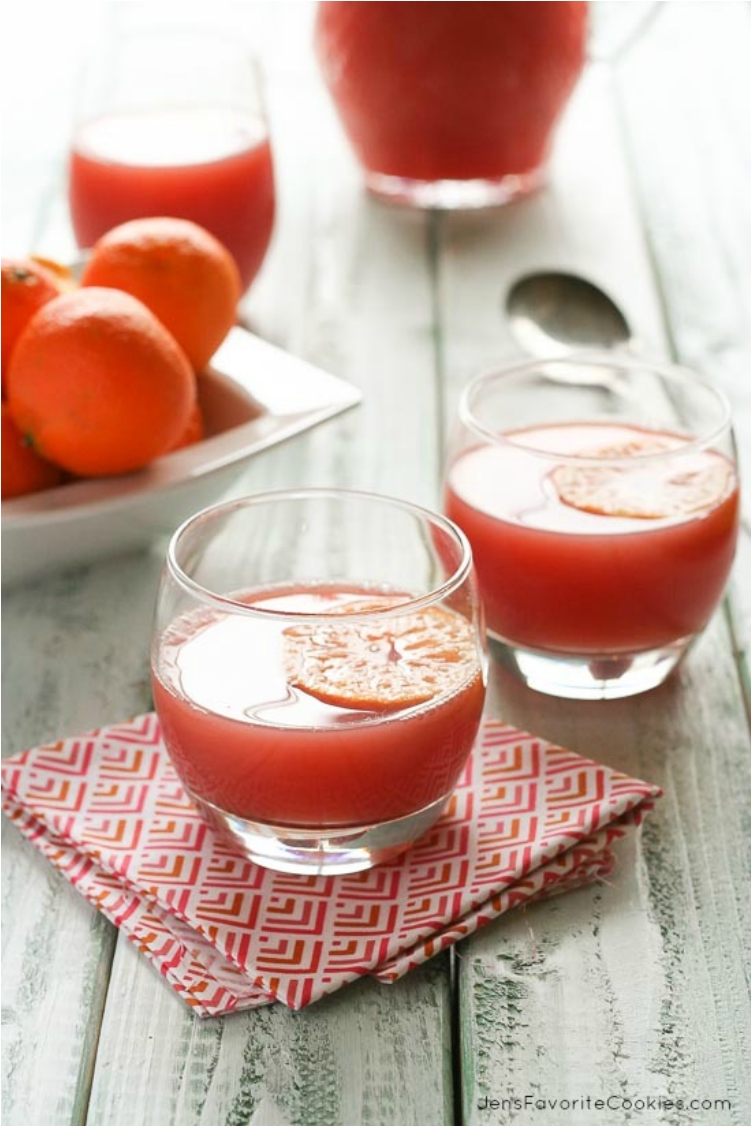 A punch is normally served during the Christmas evening party. But if you need something to get your juices flowing in the morning, a punch is a good idea. If you're preparing a morning punch, don't use as much alcohol as for the evening punch.
There are a number of ways you can prepare sangria. And this is just one of the many. The pineapple sangria offers a bit of a fresher taste and flavor. More like a saturated drink than regular red sangria.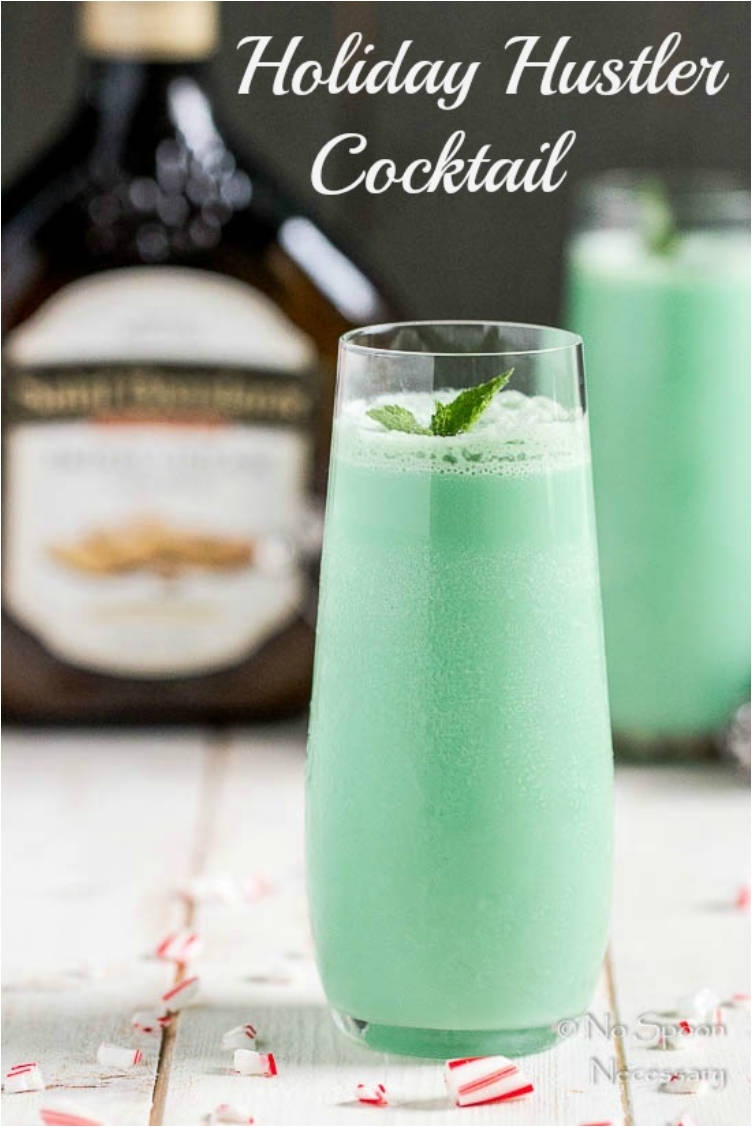 I'd say prepare this Irish cocktail if you're having just a few friends over, as it's a cocktail that might get you drunk fairly quickly (especially if you're not stingy on the "Irish" aspect).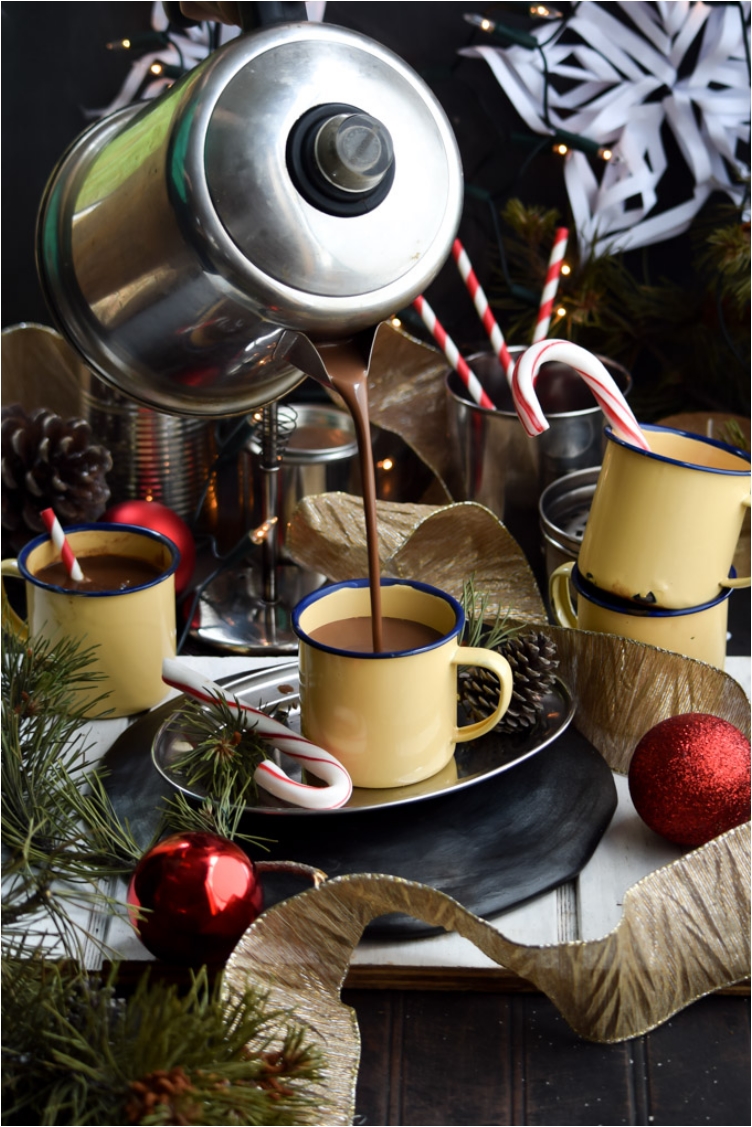 When you want to make an eggnog a bit sweeter, you add chocolate (any recipe is sweeter when you add chocolate!). My advice would be to add dark chocolate. But that's just my preference.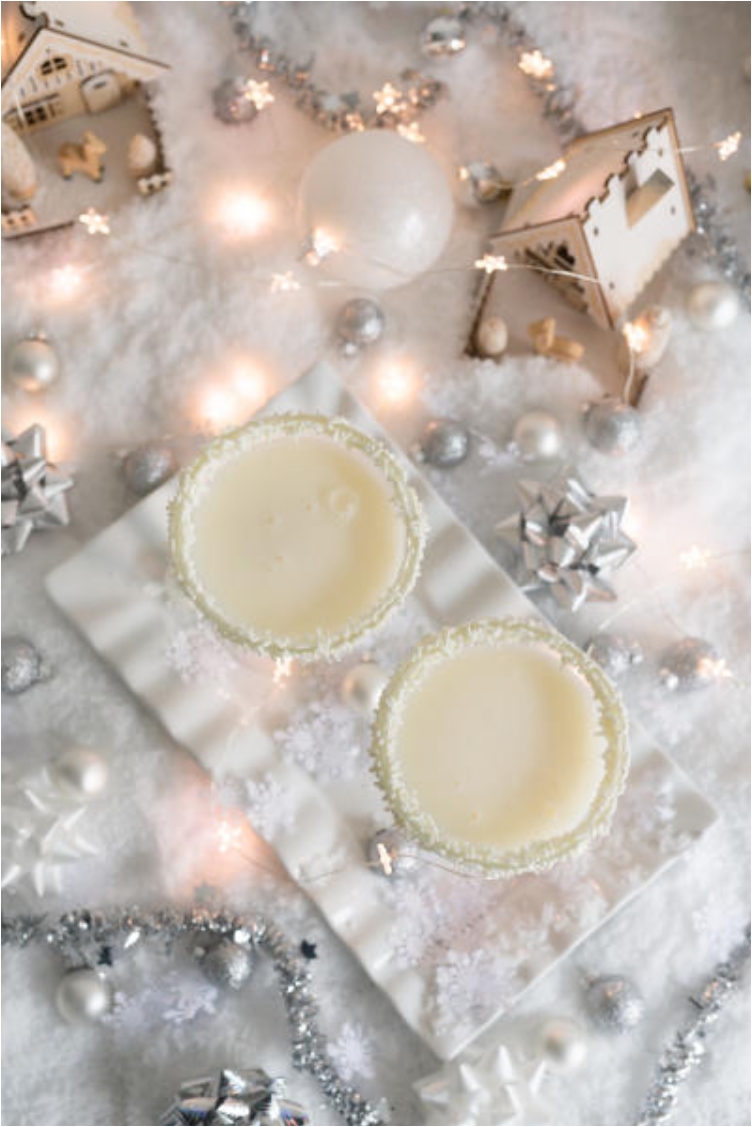 We all dream of a White Christmas. It's one of those magical moments you just have to experience at least once in your life. And if you like to prepare drinks that are appropriate for a White Christmas, I have the perfect recipe.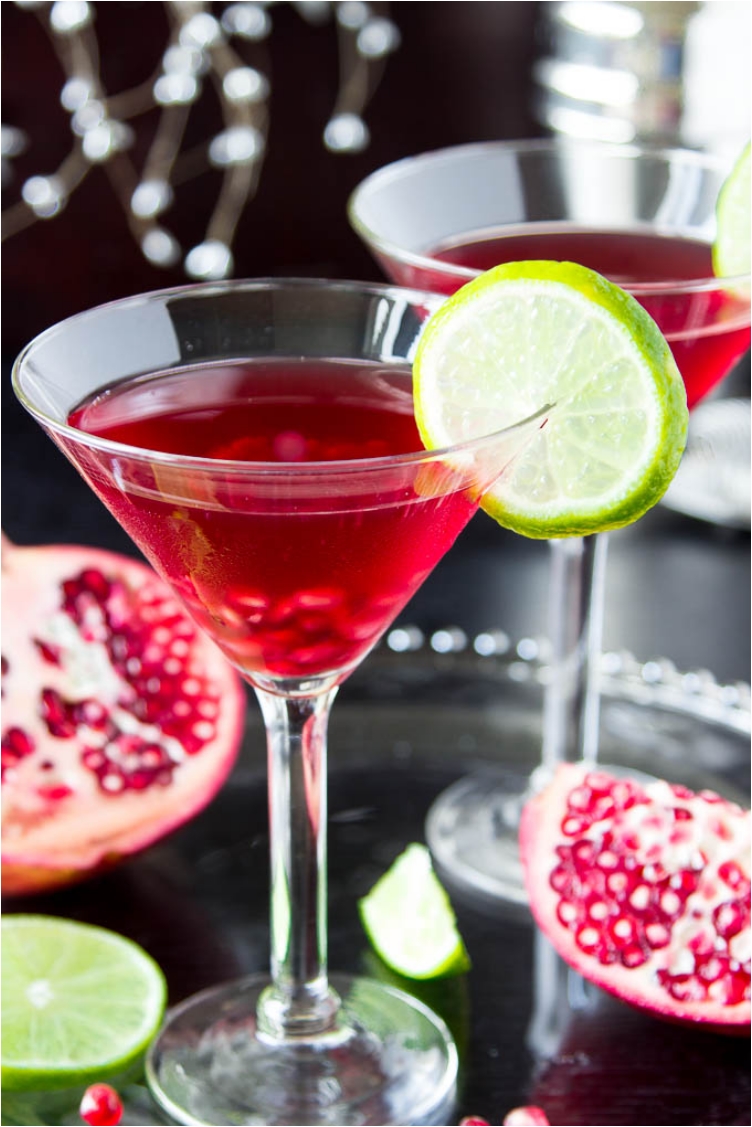 Pomegranates are another winter/autumn seasonal fruit. Some say that the martini is a female drink, and that may be true. You can make the drink even less alcoholic by mixing in some cranberry juice. The term "skinny" means that you should use only a little liquor.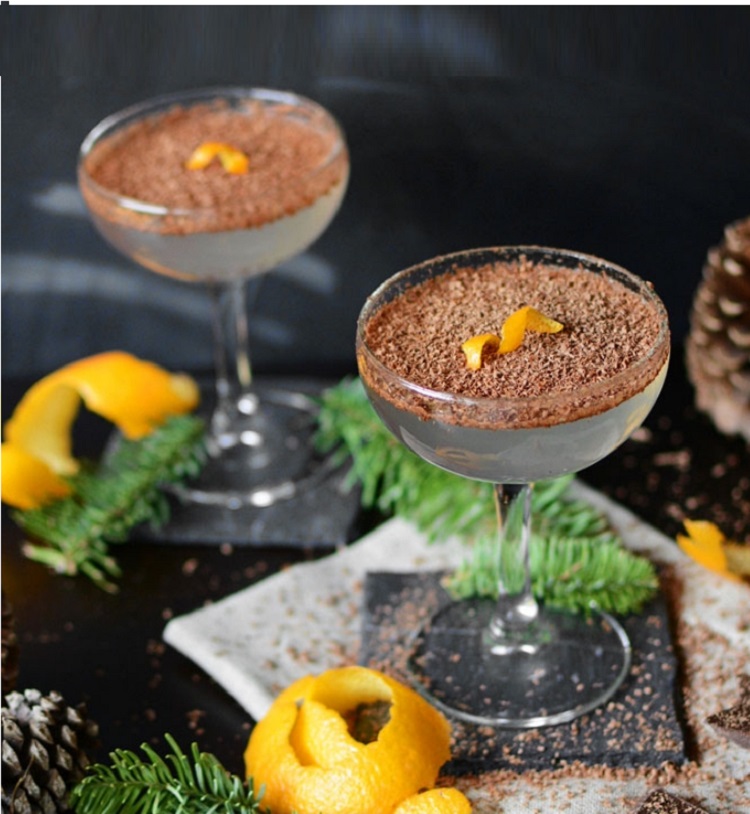 Even the colors of this cocktail scream Christmas. Decoration is very important here, as that brings out the festive spirit.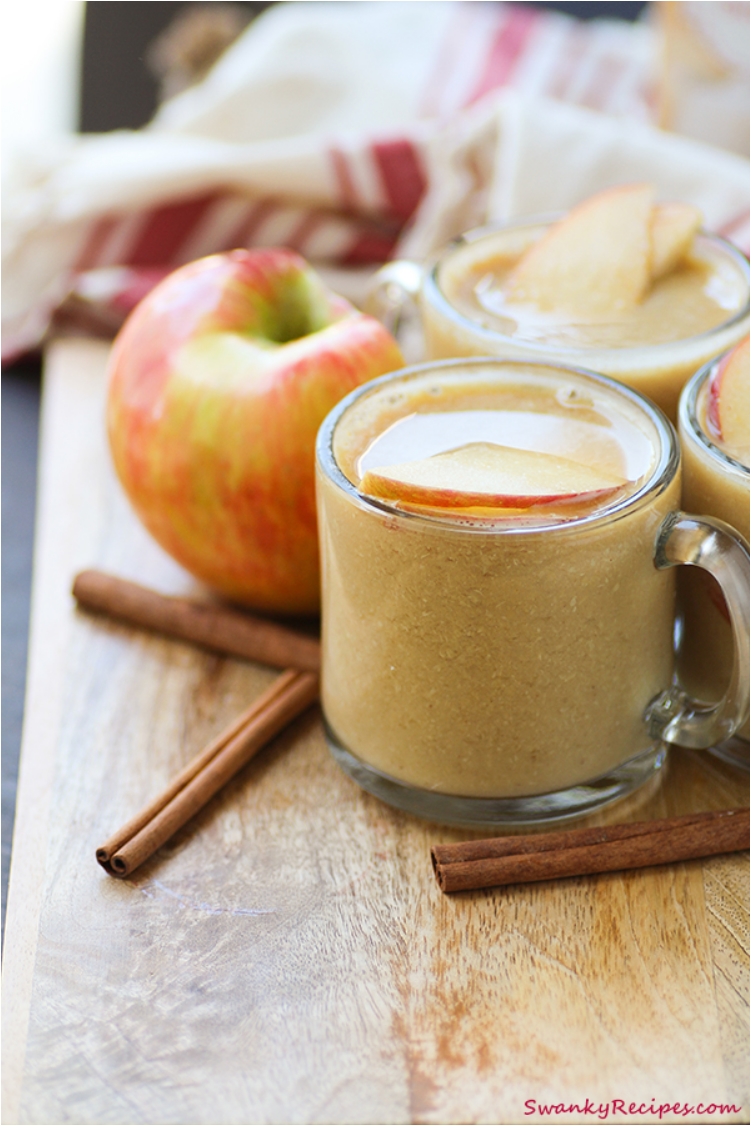 You can start making this cocktail at Thanksgiving. And up through Christmas, your friends will beg you to make this drink. It's one of the simplest, tastiest, and most festive drinks. And bonus points for being gluten- and dairy-free.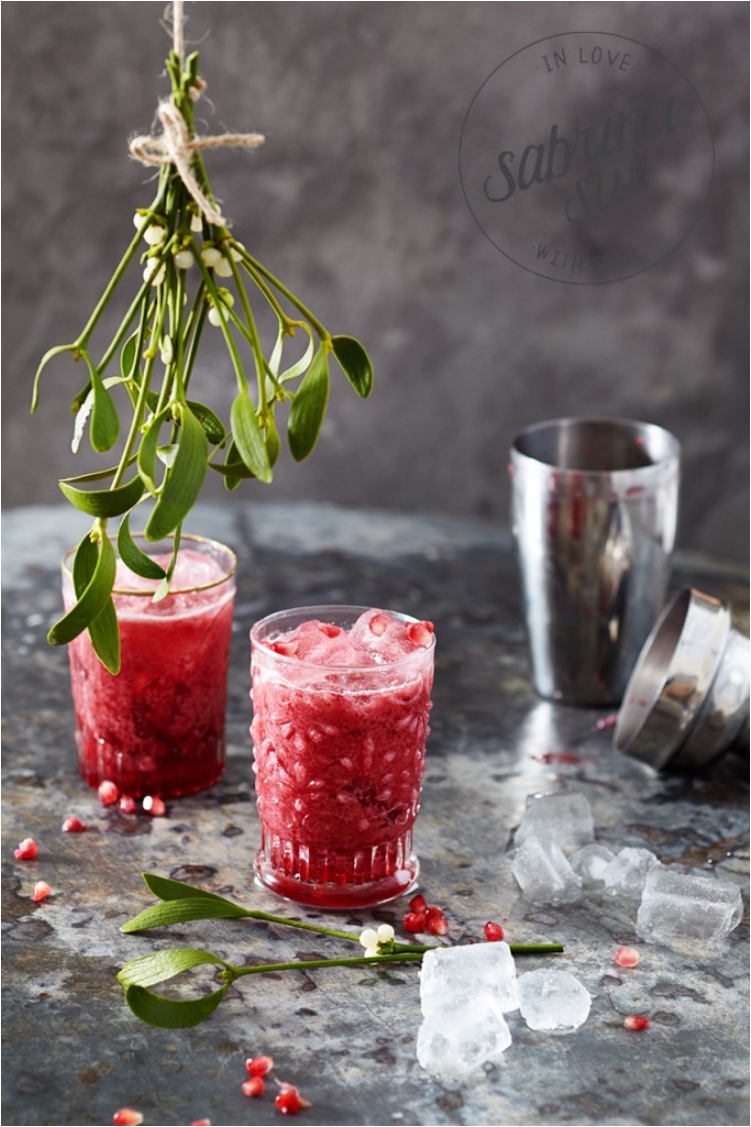 When you have vodka, you can always get yourself comfortable enough to kiss someone under the mistletoe. And in this case, vodka is combined with coconut milk and other ingredients that will make it delicious to drink.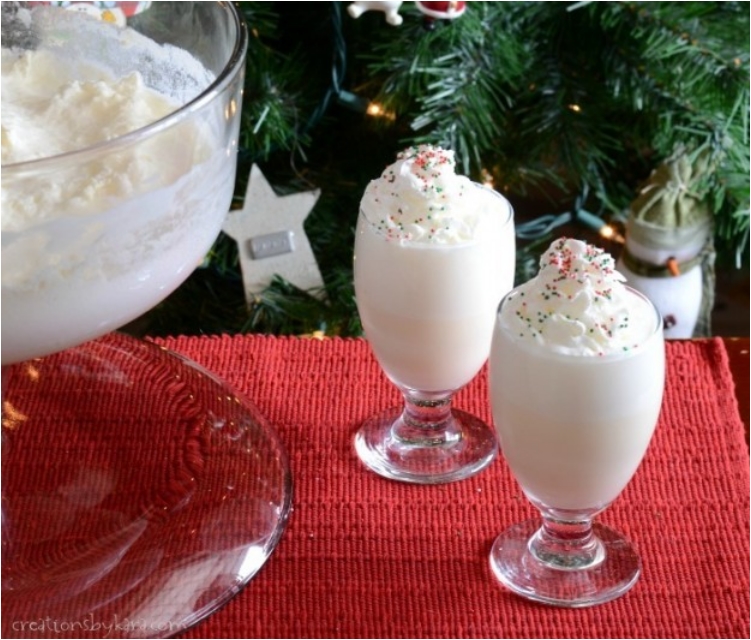 Another white Christmas cocktail, only this time, the density is creamier, with less liquid. But that doesn't mean the drink isn't good. After all, it is a punch, so you know it has to be creamy.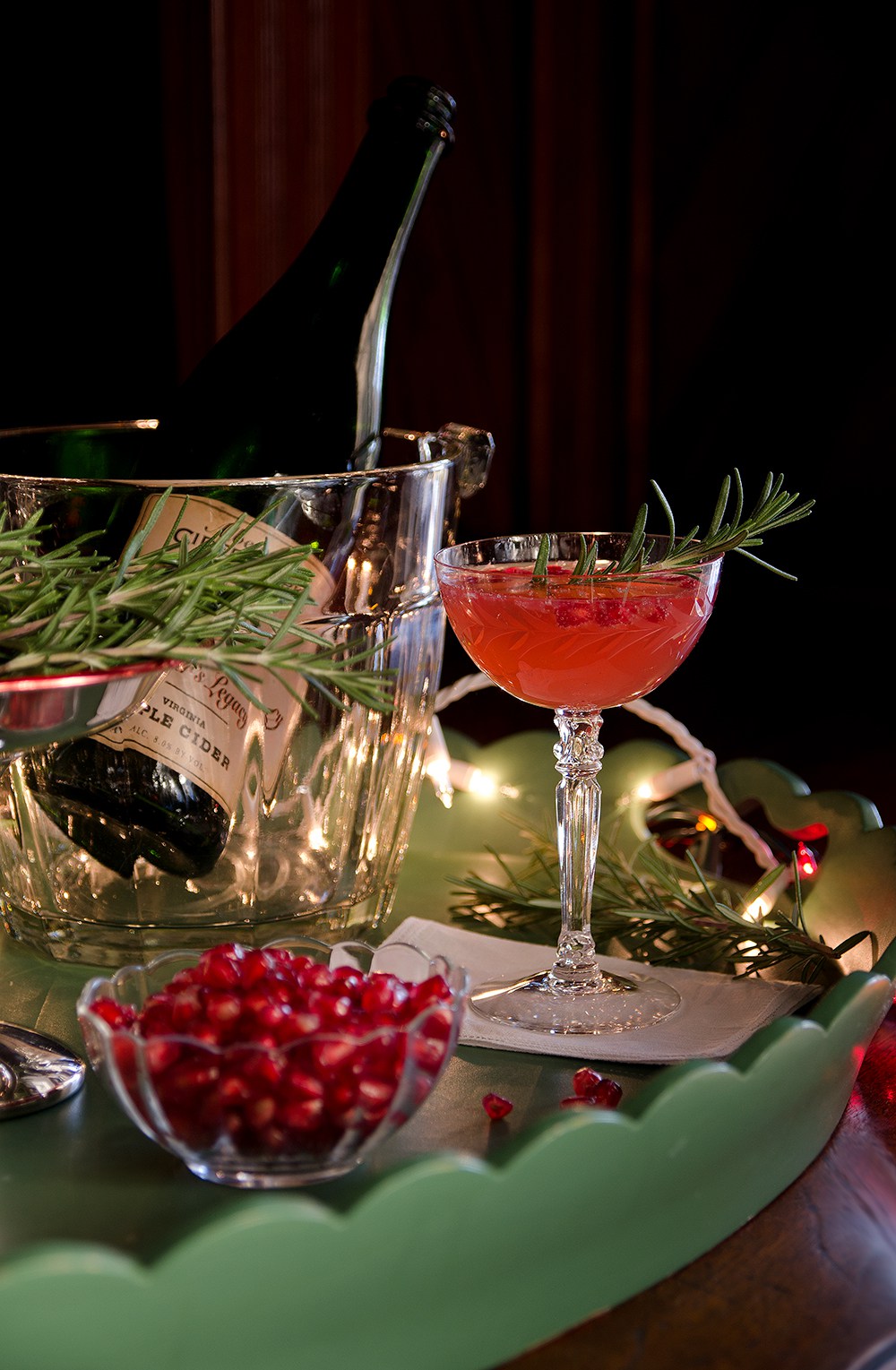 Even Santa can relax from time to time. And believe me, if Santa drank this saucy cocktail, he would be loose and relaxed. Jokes aside, I don't know where the name originates from, but I definitely like the combination of ingredients.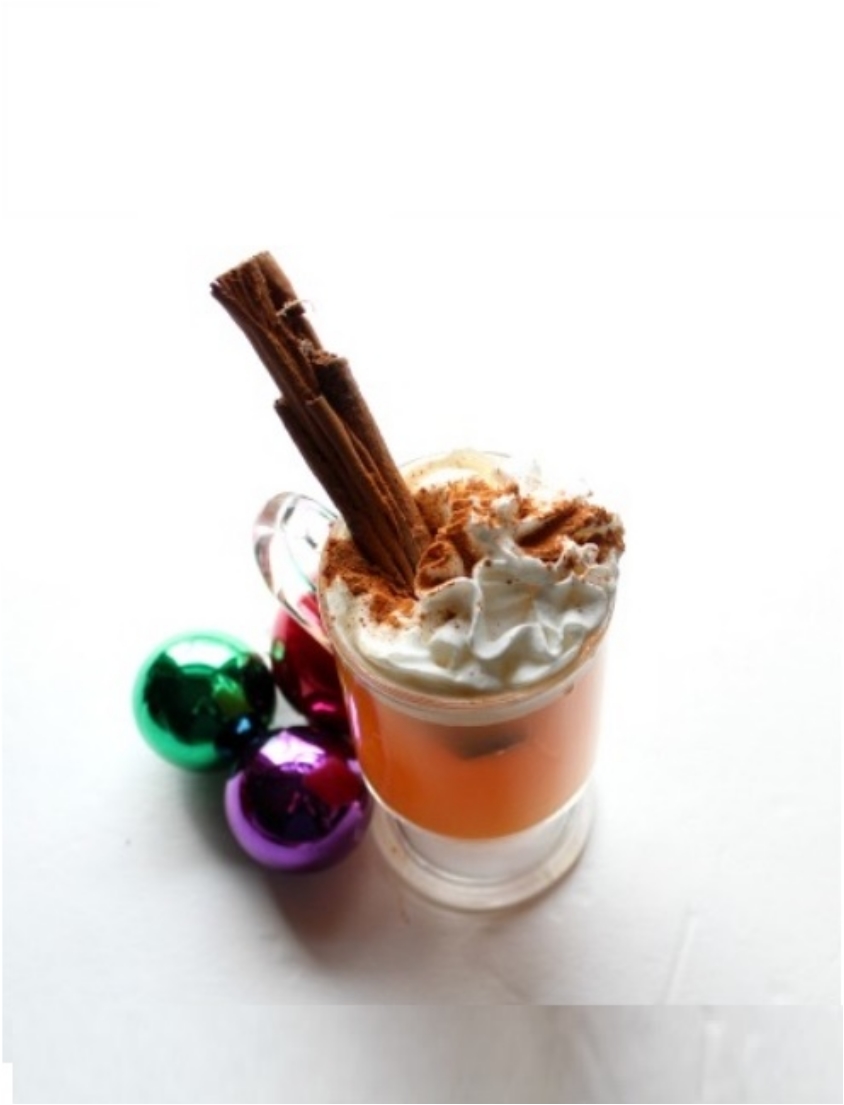 For those who don't know, wassail is a part of old English tradition. The Brits drink it as part of the wassailing ritual to ensure that there is a good cider apple harvest. No matter the case, the drink is definitely worth your time. Apple cider is the main ingredient, so expect a bit of an unconventional taste.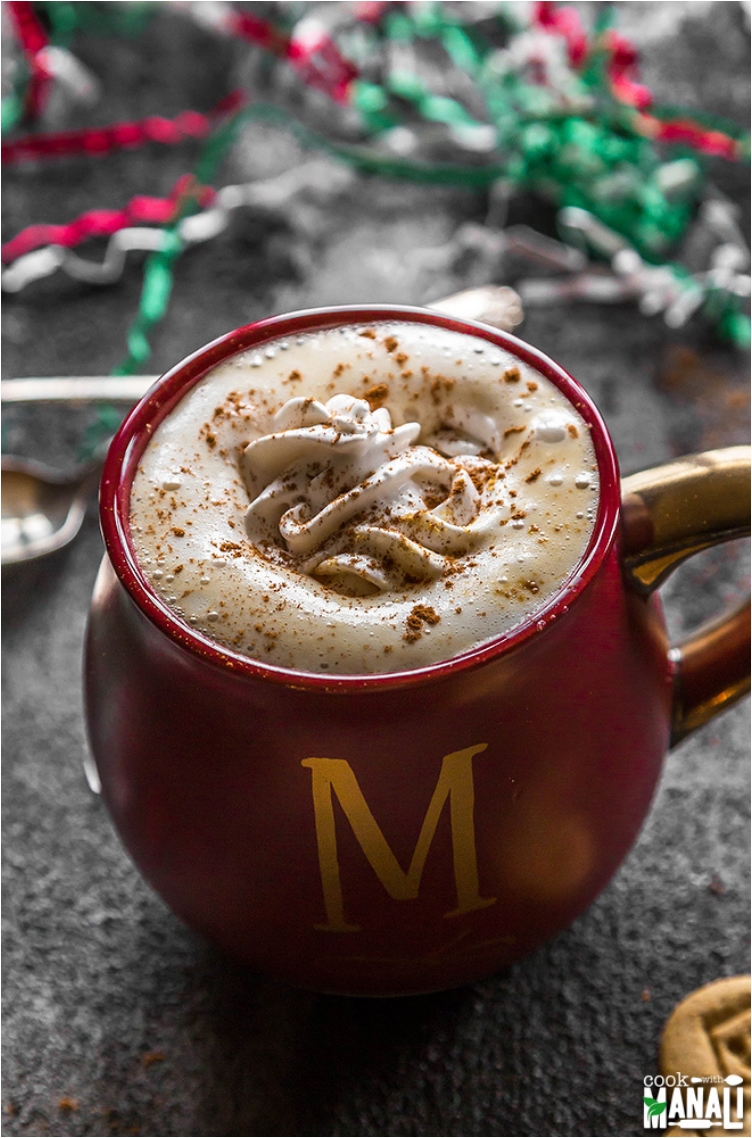 This is the drink you have on those Christmas nights when you just want to get cozy, cover yourself with a blanket, and enjoy a nice movie. The weather outside is cold, snow is falling, and you are just sitting by your window and enjoying a hot beverage. Thank goodness you're not outside in the cold!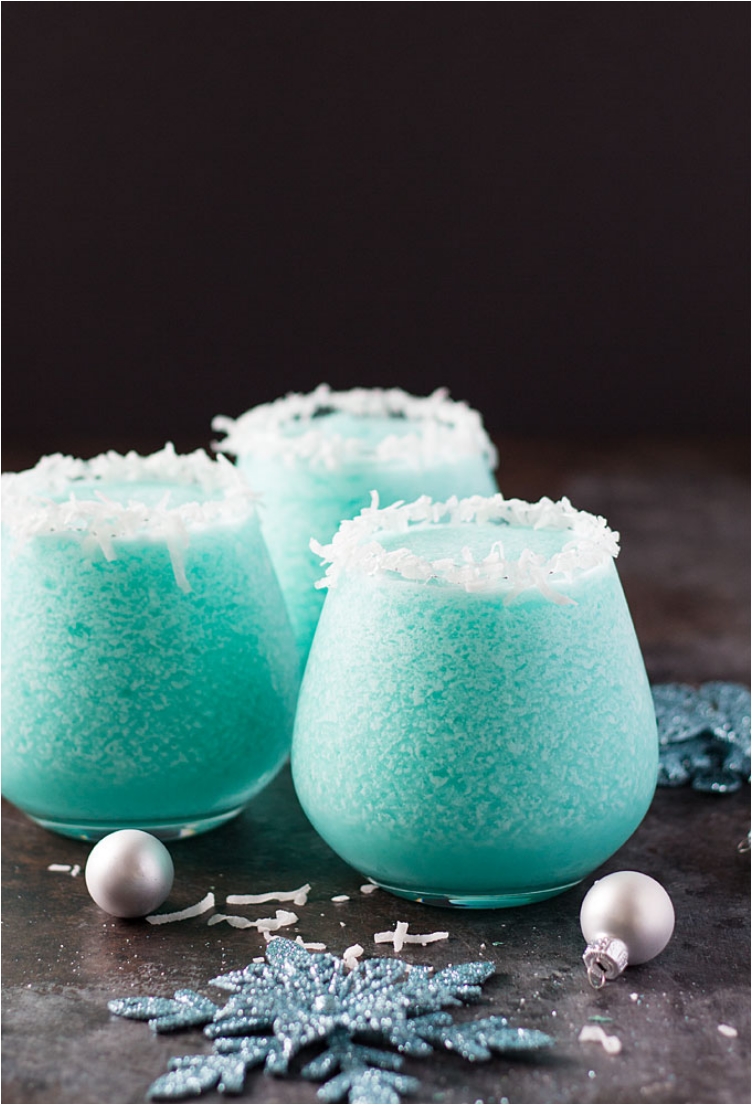 A snow-like cocktail has to include vodka. After all, vodka is the household name in cocktail making. This cocktail definitely brings back memories of the Frozen movie—I think Elsa could have used one.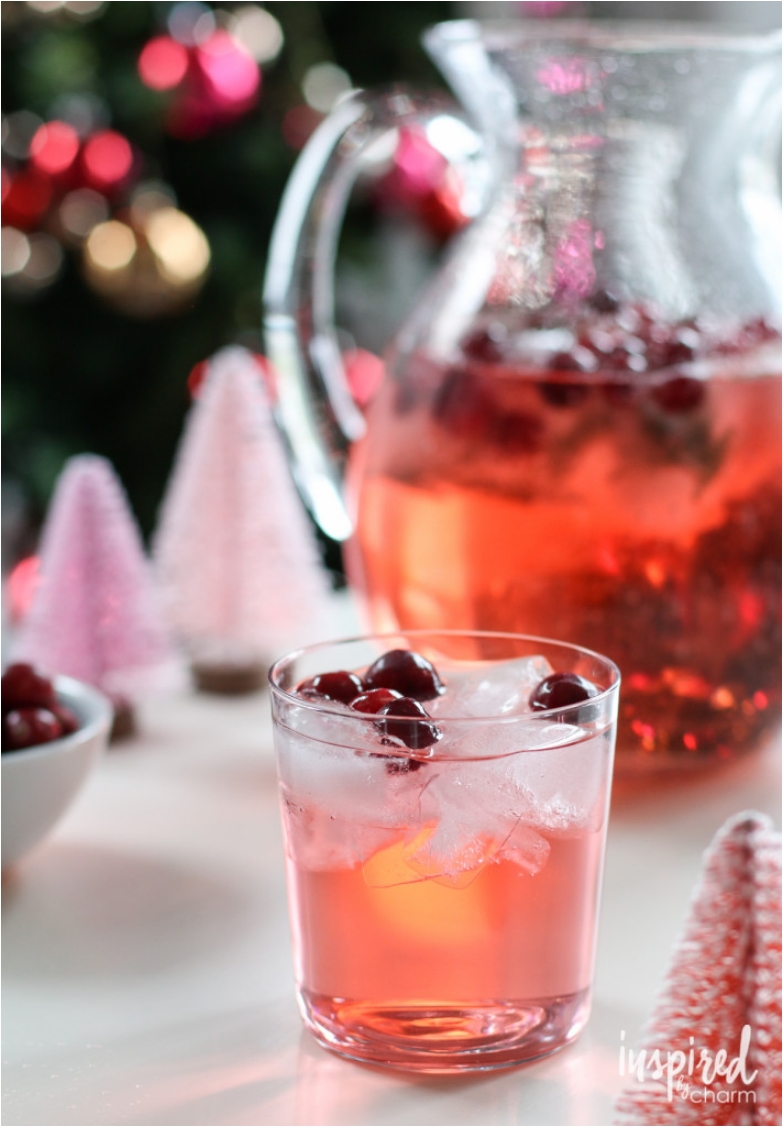 We've had a couple of punch options for this Christmas list. I recommend this drink for those who want a clear and distinct punch. The ice cubes are great!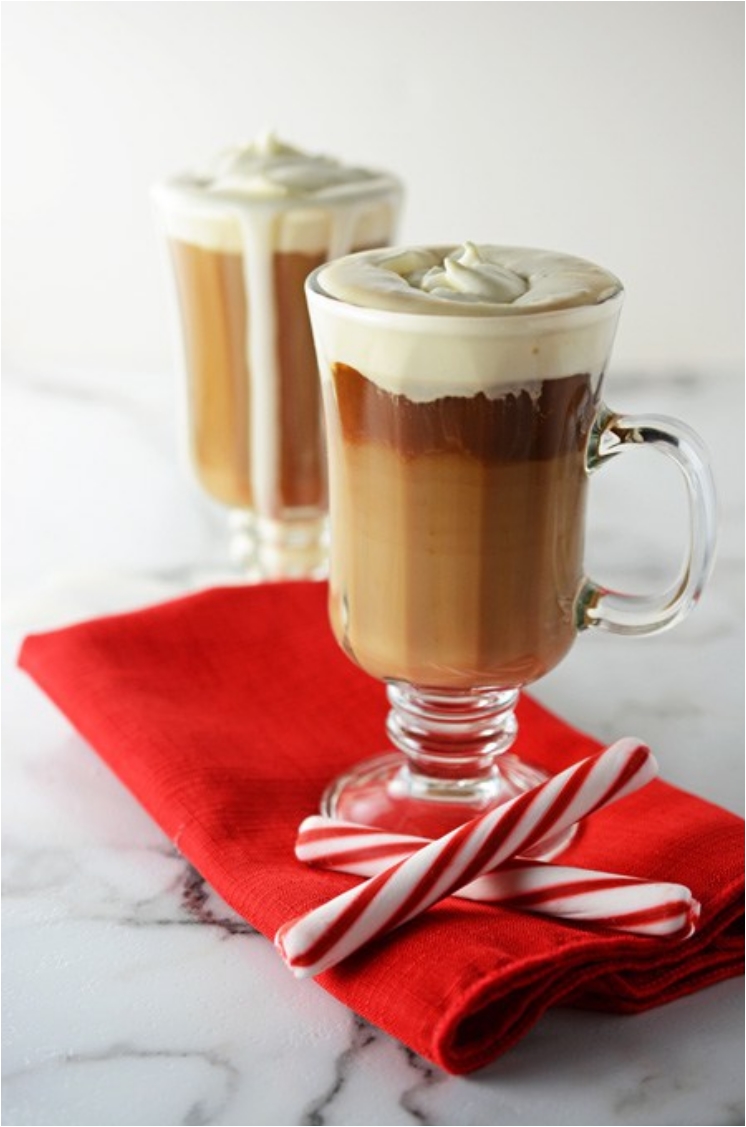 Another one of those hot beverages you can enjoy while watching the snow. I wanted to give you a coffee recipe since I know there are lots of people who enjoy coffee. But coffee doesn't have to be simple and conventional. Sometimes, you can mix things up, and peppermint is definitely one of those ingredients that provides a kick.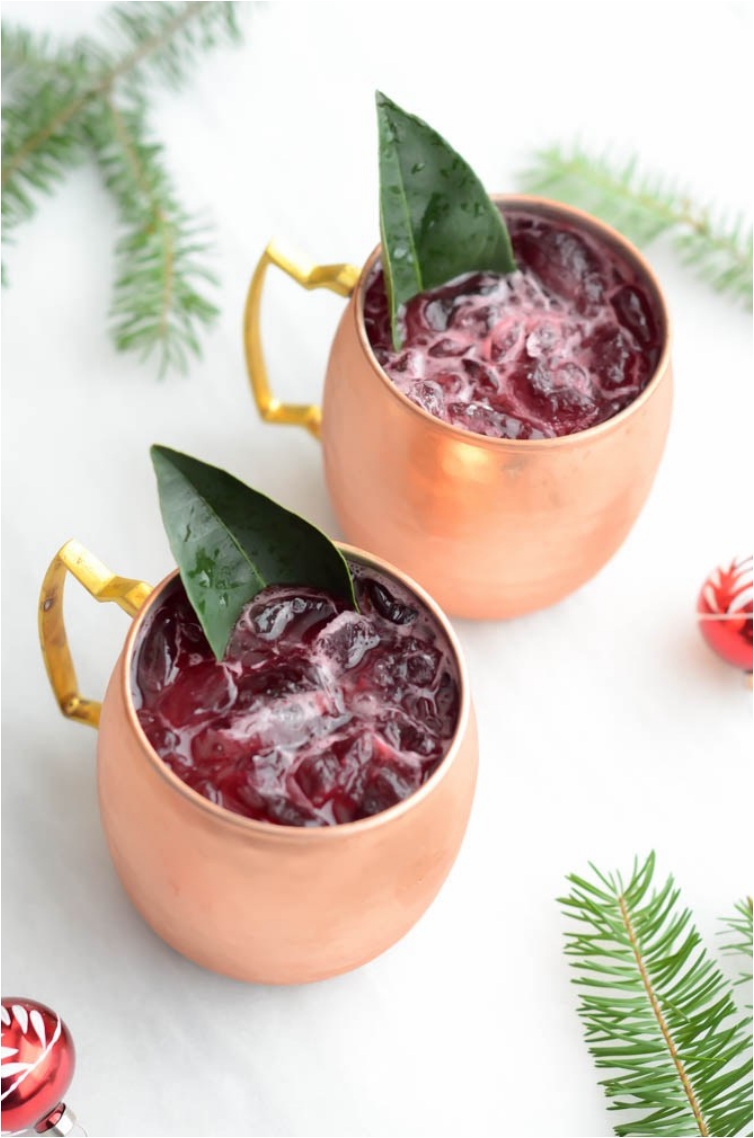 Ginger mule is one of the more famous cocktails. You can make either an alcoholic or a non-alcoholic version. Both are equally tasty.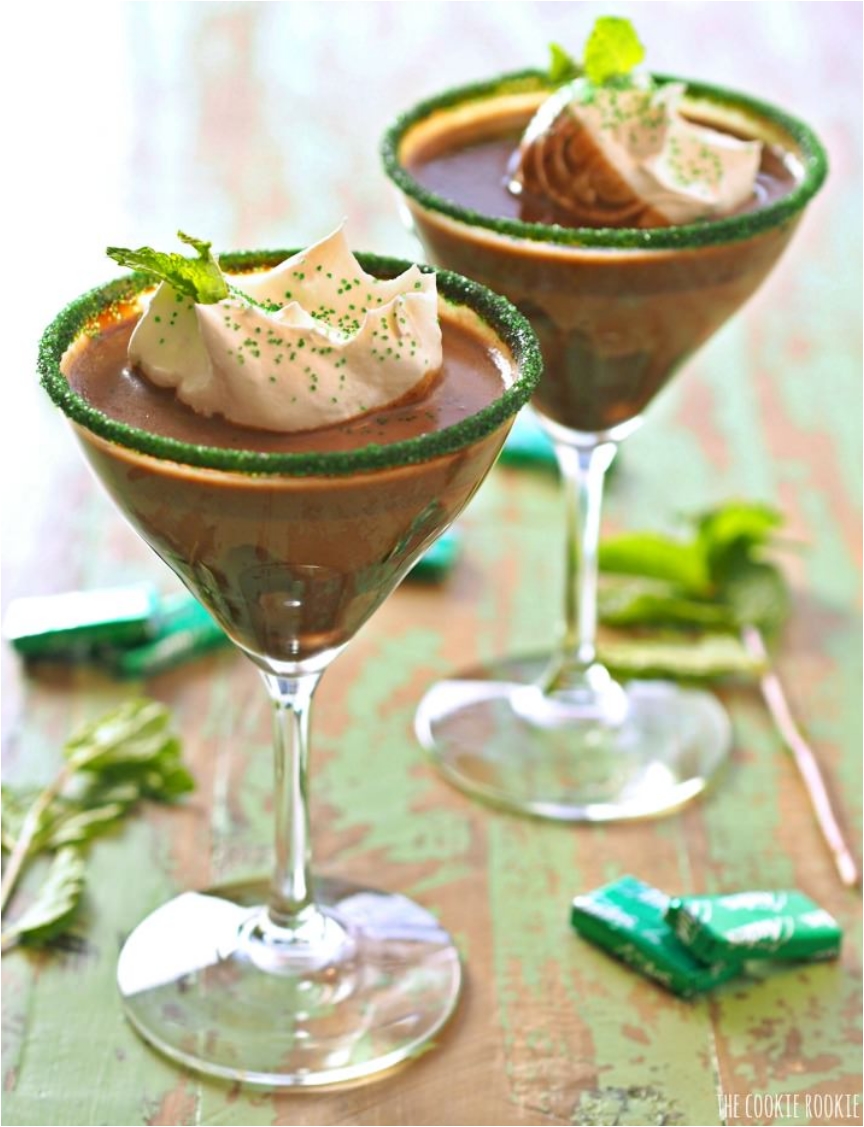 This delicious cocktail can be prepared in just 10 minutes, and it can be served in martini glasses or in regular glasses. It really doesn't make a difference, although martini glasses give the cocktail a bit of a flair. And the cream on top is just icing on the cherry.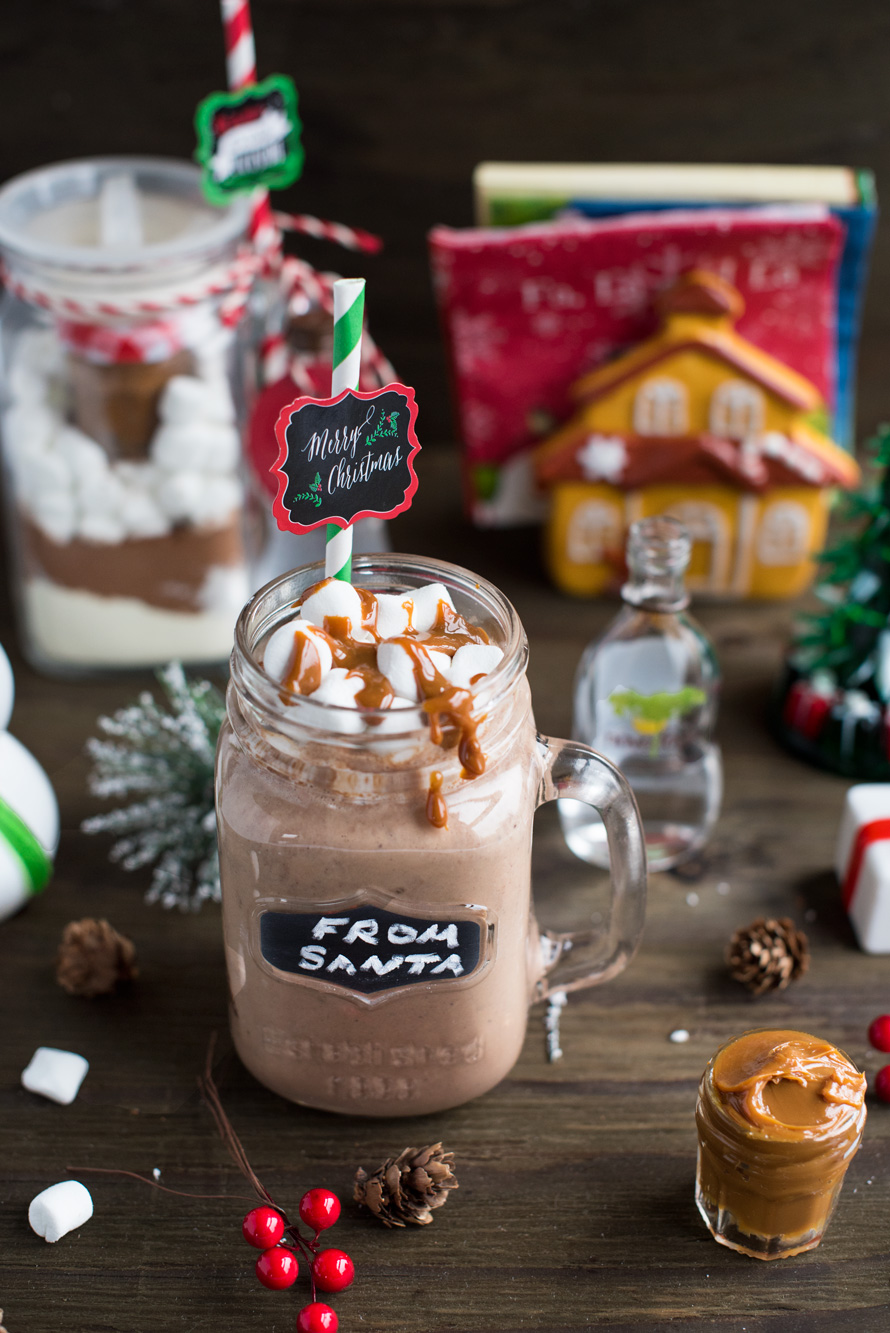 Believe me when I say this: you can give this as a gift to your partner, and he/she will absolutely love it. For people who appreciate homemade and DIY things, this hot chocolate is an absolute must. And the naughty part comes from cachaça, the most famous Brazilian alcoholic beverage.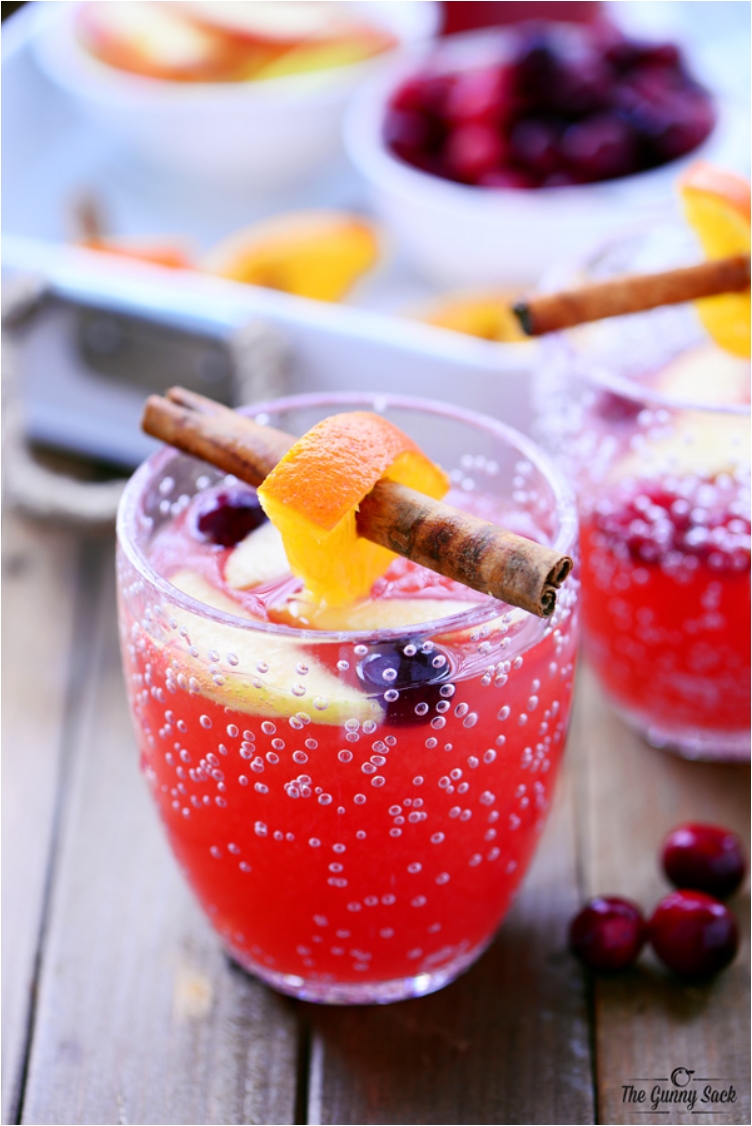 Punch is just a must-have for your Christmas party, which is why I'm giving you several punch recipes. Some are sweeter, some are more sour, some are creamy, some are not. It all comes down to your preferences. And think about your guests as well. What do they like?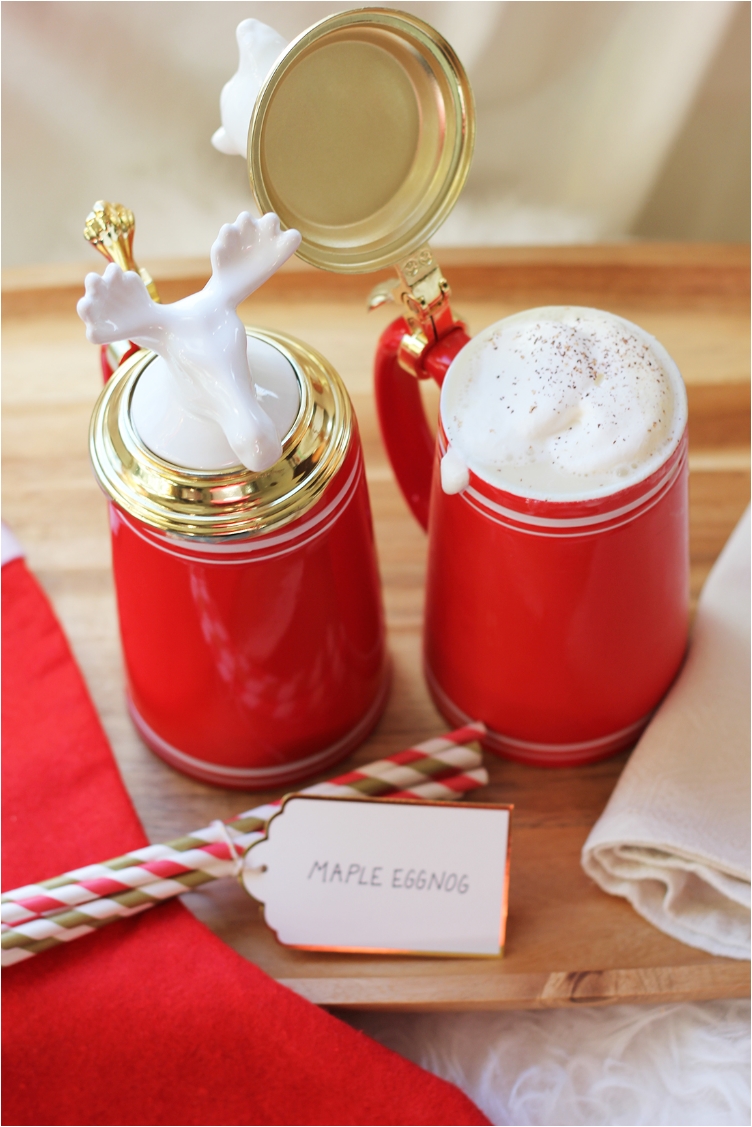 There are a number of liquors you can use for eggnog. But when you're using bourbon, one thing is certain: you want strong eggnog. So if you want your eggnog to be stronger and more alcoholic, bourbon will make it happen. Just a side note: not all of your guests will be able to drink it. Some will find it too strong.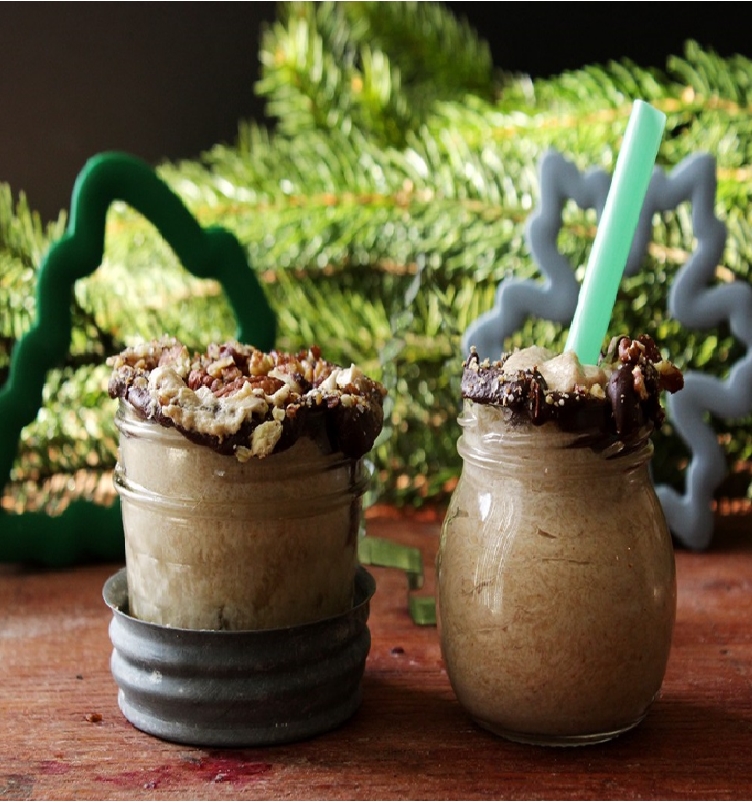 The thing I love about shots is that they are fun and entertaining. Like in "let's drink some shots." Everyone will follow you on this one. And these creamy pecan shots are as tasty as they come.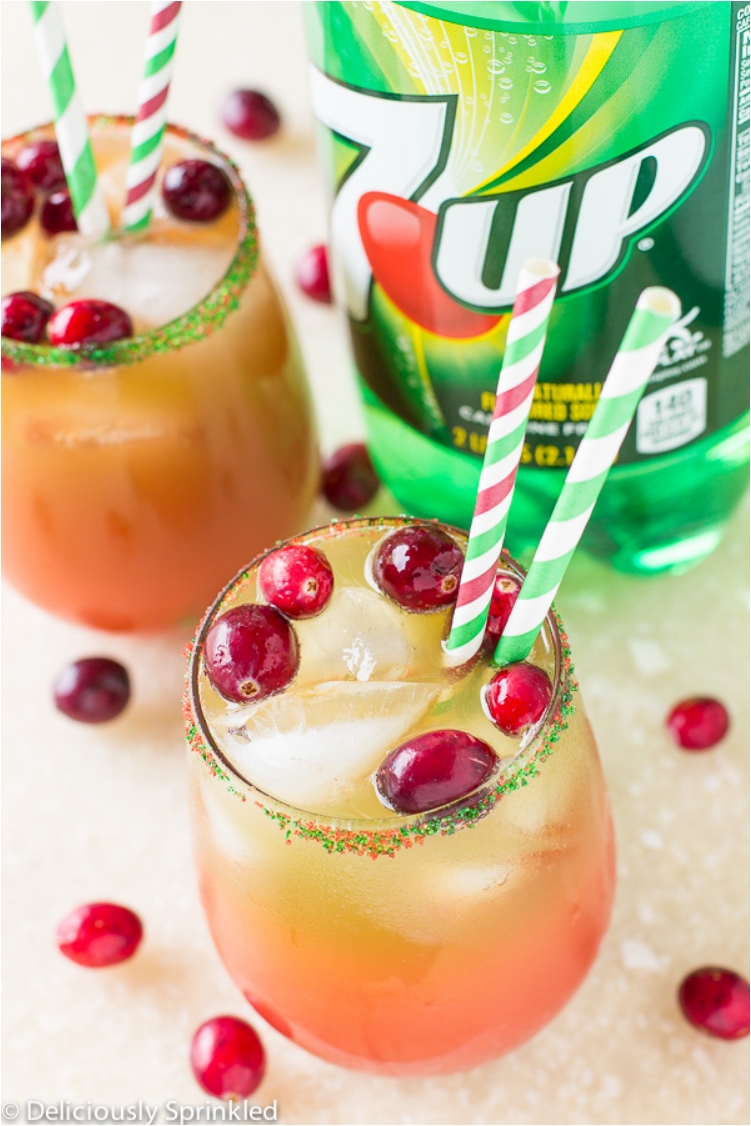 This punch has all the holiday colors as well as the flavors. And it's not as strong as the other punches. Cheers!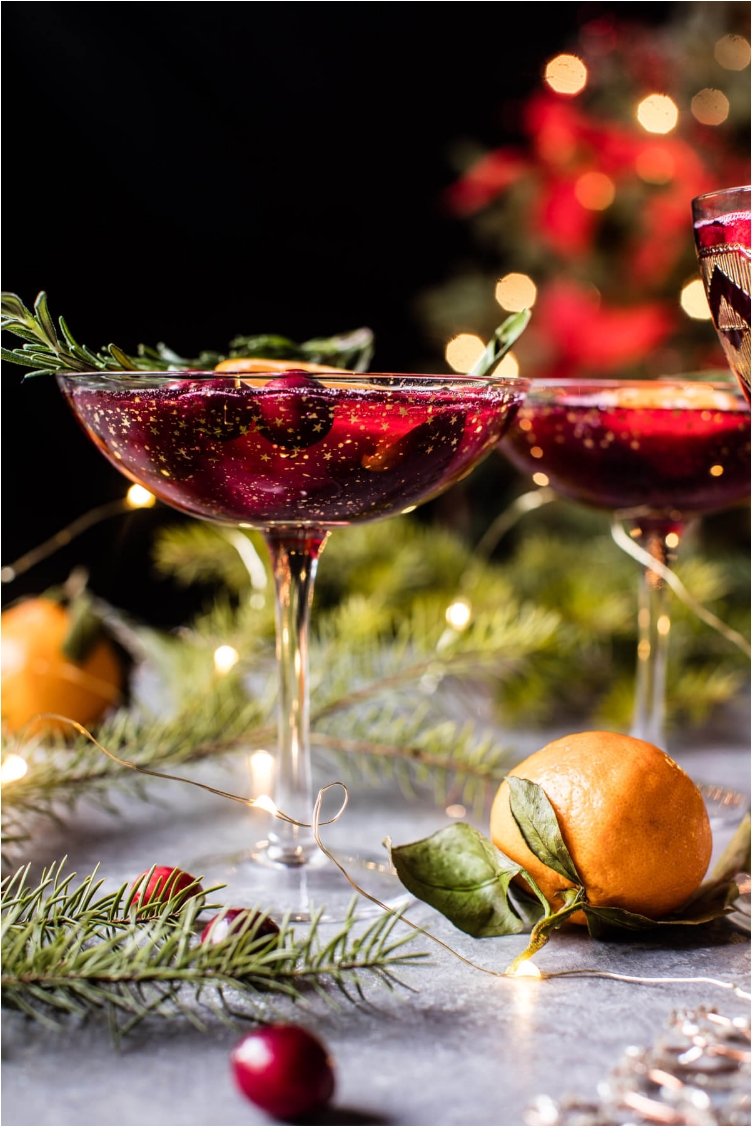 Since we're talking about Christmas drinks, it's only logical that we finish the list with two extremely important aspects of Christmas. The first one is punch, and the second is poinsettia, that Christmas flower we all have in our homes come December.
That would be all, and I hope you found something to drink in the upcoming days and weeks. Side note: you can also make these cocktails any time of the year, not just for Christmas.
READ THIS NEXT: Sweeten the Holidays with 23 Christmas Cookies