When you think of a baby shower, you think of cakes and gifts. As in: you have to bring a cake and bring a gift. But what if you can turn a baby shower into a fun and entertaining party?
Have you ever thought about that? I know lots of people hate going to baby showers, just because most of them are boring. And in addition, they have to bring a gift. That being said, we've rounded up some ideas how you can make a party out of a baby shower.
Of course, the future mother is to be the star of the show. However, with some games, everyone will be able to share the excitement and actually enjoy the baby shower.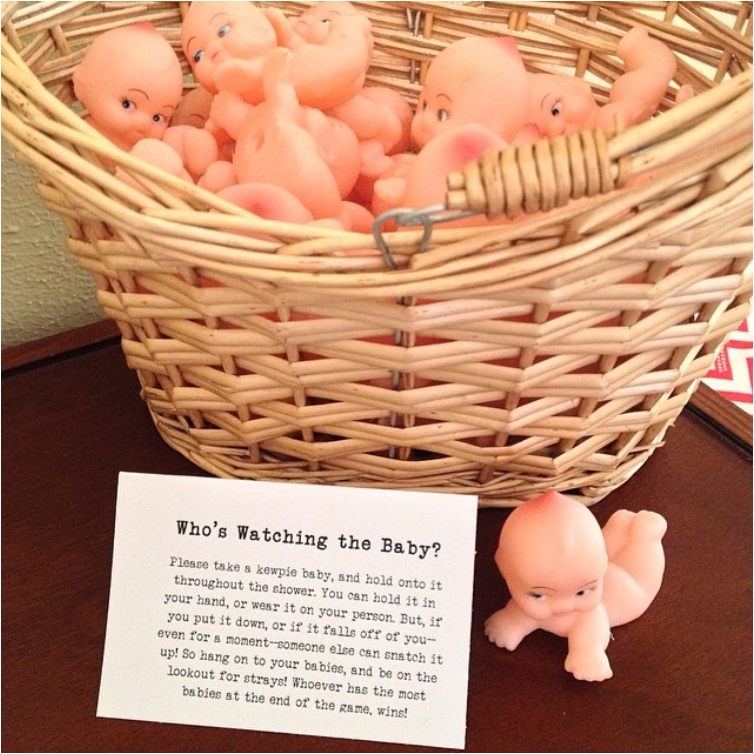 One thing that makes young mothers panic is when they can't find their baby. And they always panic when someone else is holding their baby. They think that they are the only ones who know how to hold a baby. So, this game takes that thought and turns it into a fun and entertaining activity.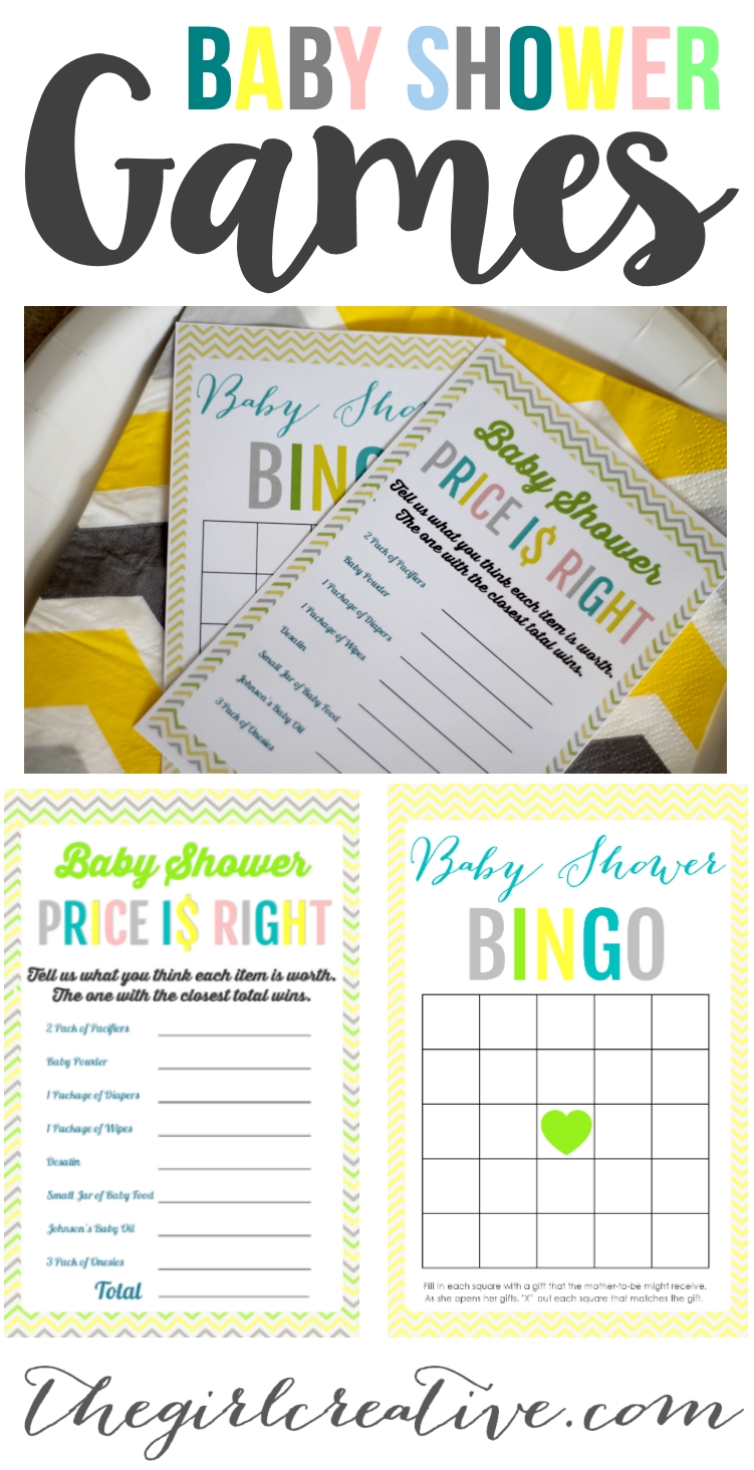 Who doesn't enjoy a good game of bingo? Or a game of The Price Is Right? You can turn both into a baby-inspired game. And you get to decide the prize for each of the games.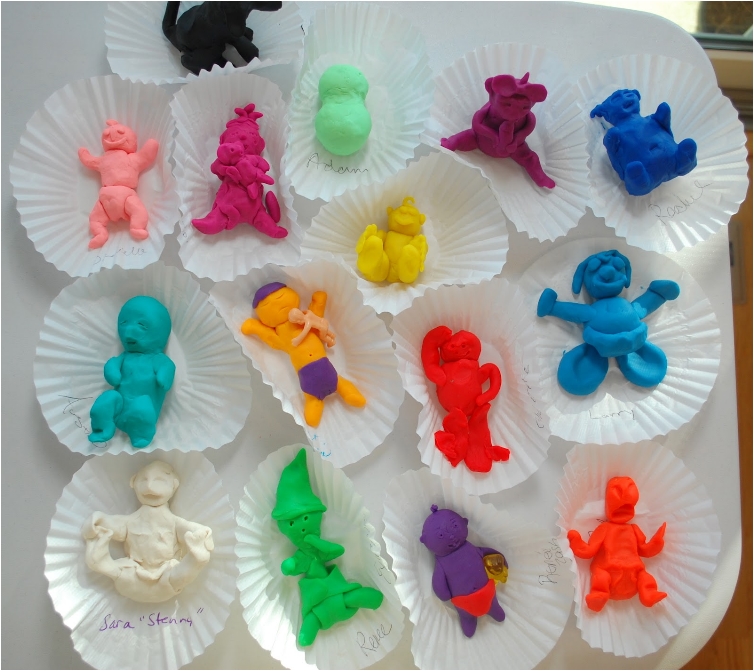 Play-Doh is advertised as a fun activity for kids of all ages. They forgot to mention adults can play with it as well. Truth be told, there is no age limit for Play-Doh. After all, who doesn't love to get creative and mold something? The trick here is to mold a baby (or something resembling it). Let's see who is the most creative among the bunch.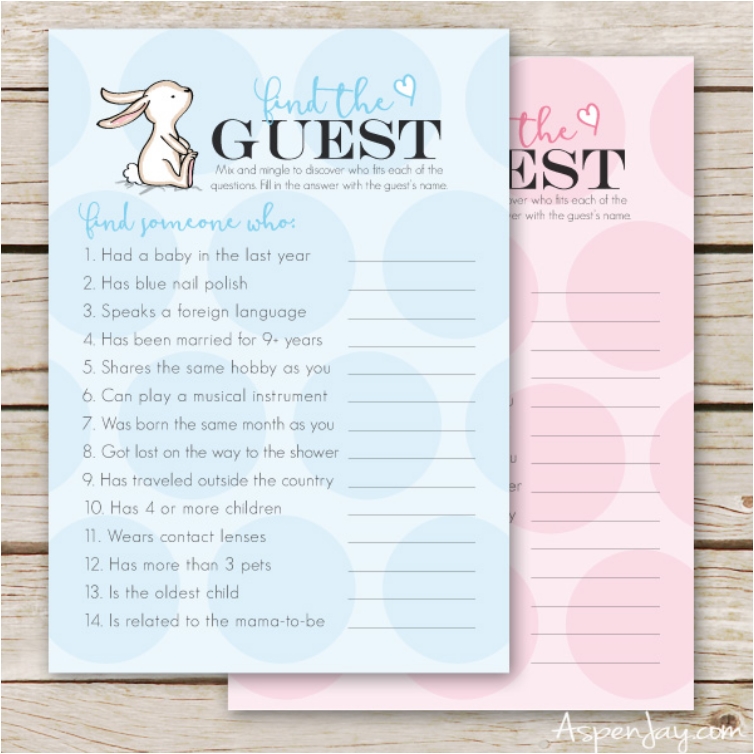 I love games of association. Remember when we were children—we used to love playing association! This is just a form of association, as the guests are explained with more than one word. Now, you'll have to work a bit more to get the association for all of your guests. But at the end, you'll have fun guessing who is who.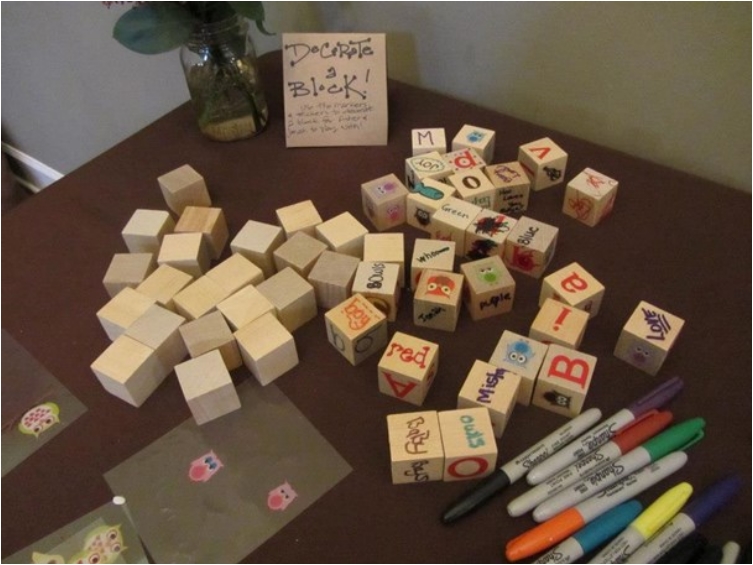 As with the Play-Doh, blocks are something you can play with at all ages. And we know women love to draw things. So, encourage the creative side of your guests by giving them something to play with. And remember, you can even save the blocks and let your baby play with them when he/she is born.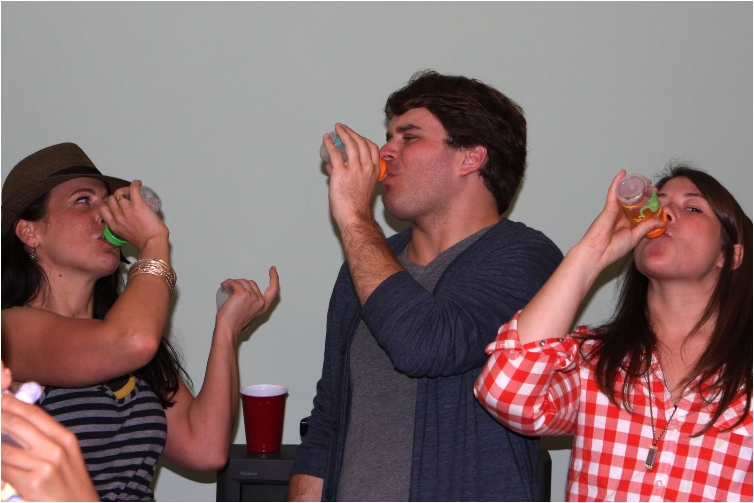 If you have enthusiastic guests at your baby shower, this action game might be the best option. The game lets you get into the world of babies, at least for a while. The goal is to empty the baby bottle. Fill it with anything you like. The trick is that you can't remove the nipple. And because of that, it takes a while.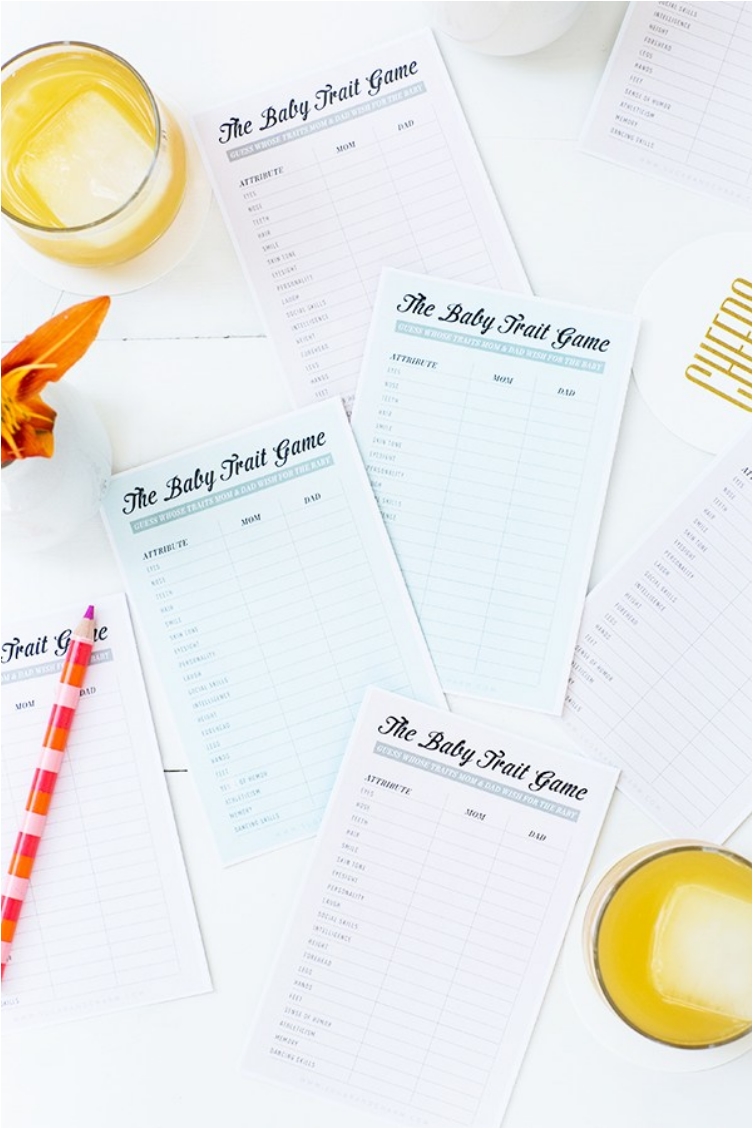 Fair warning: guests who have a baby might easily win this one. The goal here is to see how different people think. The future mother writes baby traits, and the guests have to fill out a form as well. The one with the most similar/same answers as the future mother wins. So, if you already have a baby, you probably "know all the answers."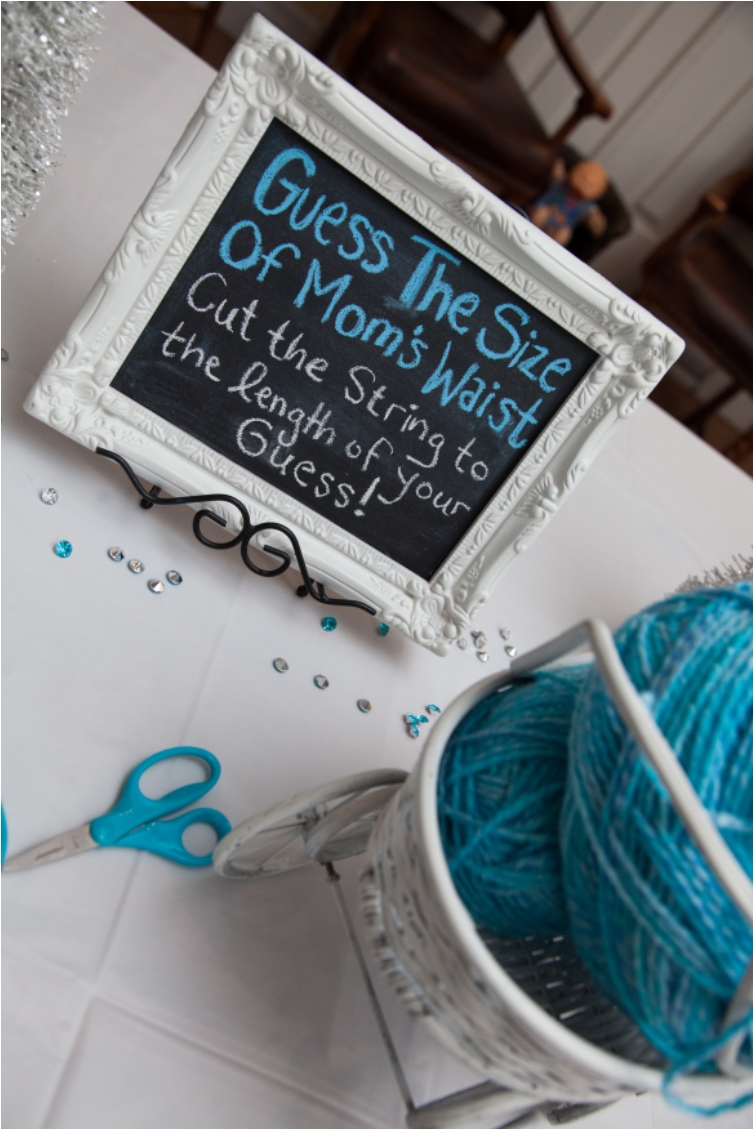 There are women who get offended when someone tells them they've gained some weight. But gaining weight is normal during pregnancy. Now, if you're not so easily offended, turn this into a game. Your guests will have to guess just how much weight you've put on. And you can find some cute prize for the winner.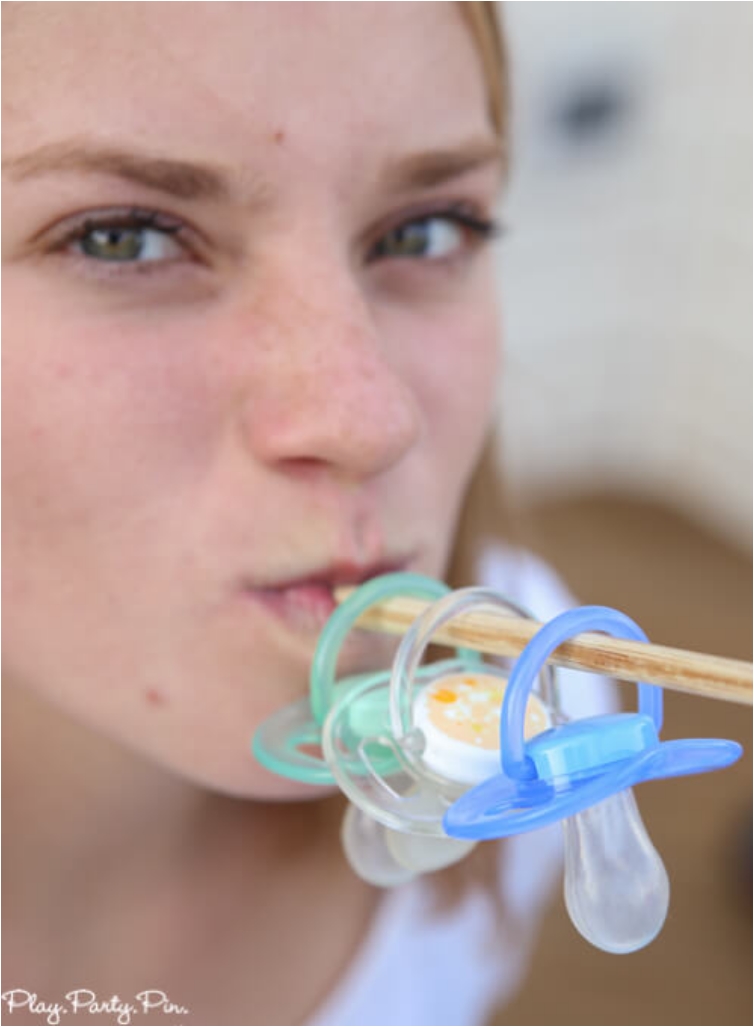 Now this is a game that requires a certain level of skill and talent! The goal here is to collect as many binkies as possible. The trick, however, is that you need to use chopsticks to do that.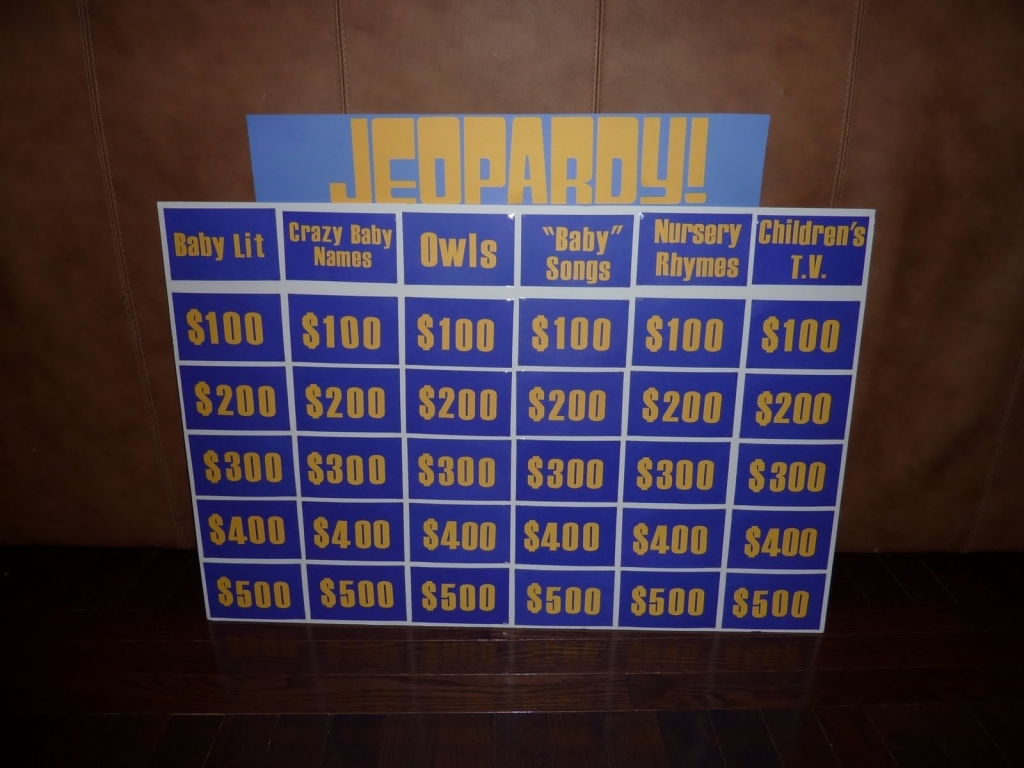 Jeopardy is one of the most popular quiz games of all time. Even the IBM Watson computer competed in it. Of course, Watson beat all the contestants. But this is your own Jeopardy game, with many baby questions on it. Do you think someone can answer all the questions?
I love guessing games. And I know lots of other people love them as well. Now, as with many other games on this list, women who are already mothers will probably win. But who cares who wins, as long as we all have fun. Right?

Another game that you can use to stockpile items for the baby. Get several white onesies and let your friends decorate them. You can keep the best and use them to dress up your baby. You're certainly not going to throw away all those onesies!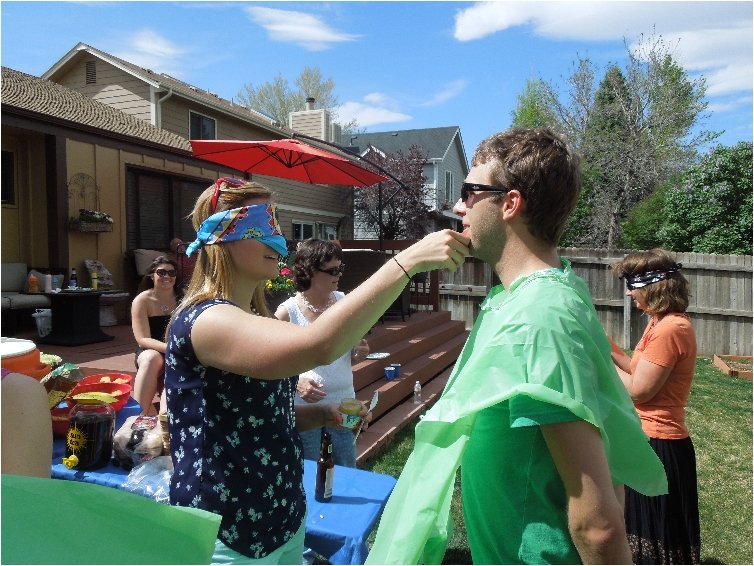 The daddy will have his hands full once the baby comes. He needs to help his wife and take some of the pressure off her. But before the baby comes, he can get his mouth full. As in, full with baby food. Let him see how the baby feels when he feeds him/her. Most of us have forgotten the crazy games and tricks our parents used to feed us.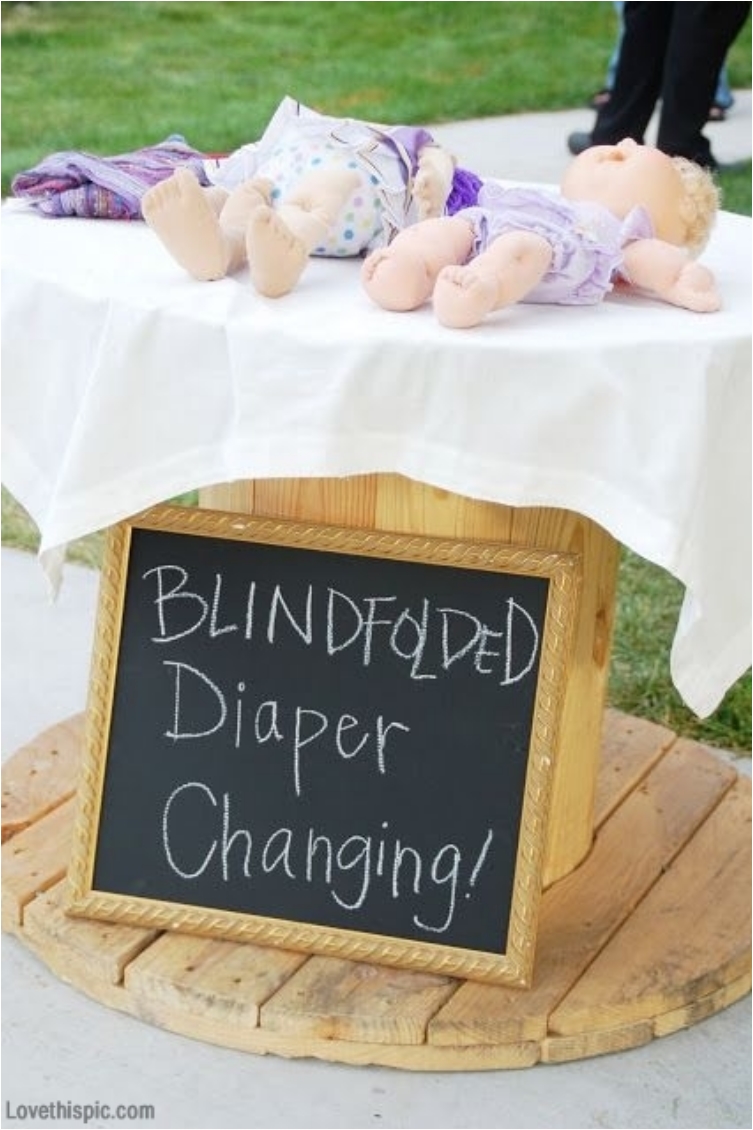 Some people say that after a few months of changing diapers, you can do it in your sleep. So, let's test that premise. Of course, not all people participating in this game have babies. But let's see how hard it is to change a diaper. Can you do it with your eyes closed?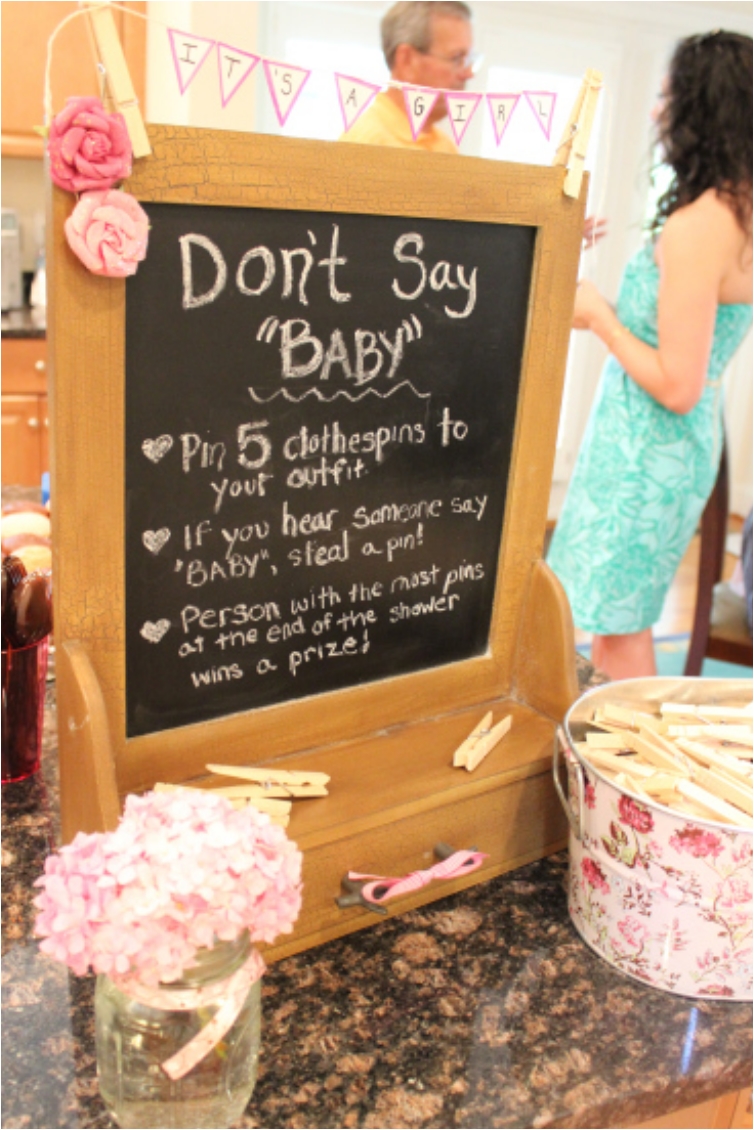 How hard it is to avoid saying the word "baby" at a baby shower? This game will show you exactly how hard it is. The topic of almost any discussion is the baby. So, if you want to try to avoid speaking about babies during the entire party, play this game. It's simple: you can say any word you like, except the word "baby." Every time you say that word, you are one step closer to losing.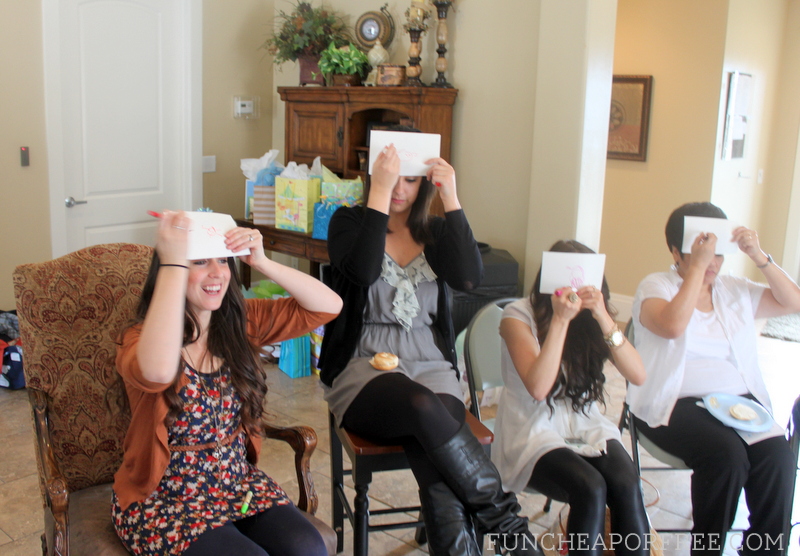 There is a lot of fuss and hype about the baby's first portrait. Usually, parents go as far as hiring a professional photographer for their baby's portrait. As if we're going back to medieval times, when kings and queens asked for portraits of the baby prince or princess! But what can you do—parents are going wild lately. So why not have a fun and creative idea for the first portrait?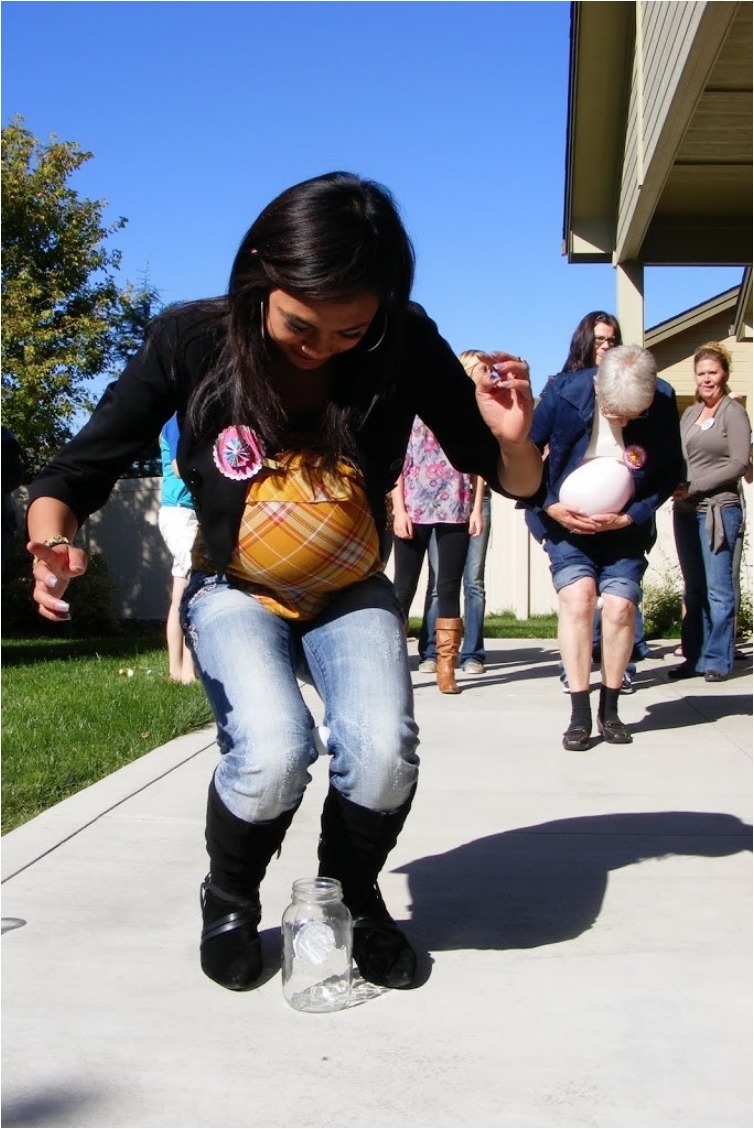 Pregnant women empty their bladder like 10 times per day. It is just one of the side effects of pregnancy. You need to pee a lot. So, why not show guests just how challenging it can be? The goal here is to hit the jar with a ping pong ball. As in: see how hard it is to pee. Some people like to use quarters, but that's just too hard.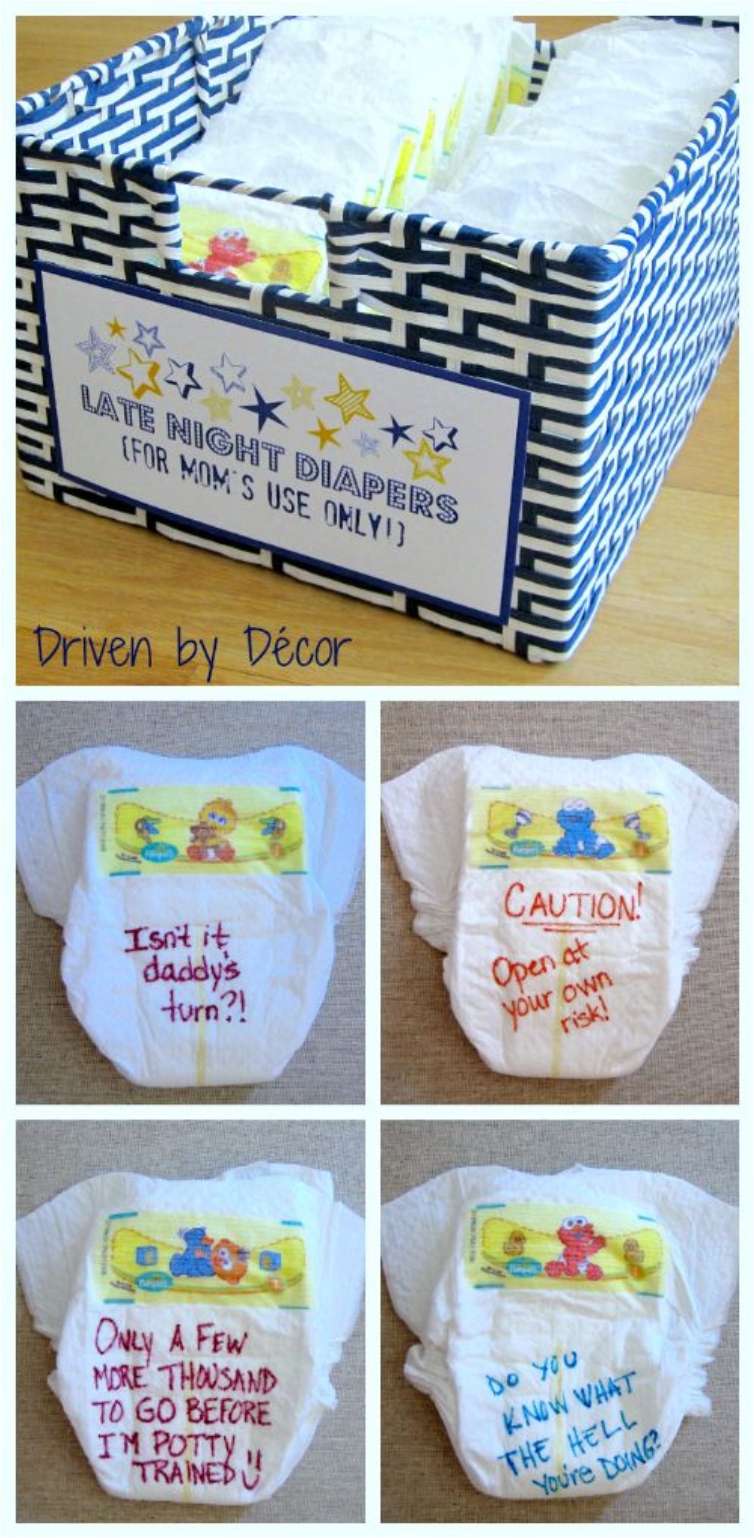 In the same way we decorated onesies, we can decorate diapers as well. And the trick here is to come up with the most creative phrase/quote for the diaper. There are some really awesome ones, as you can see in the example.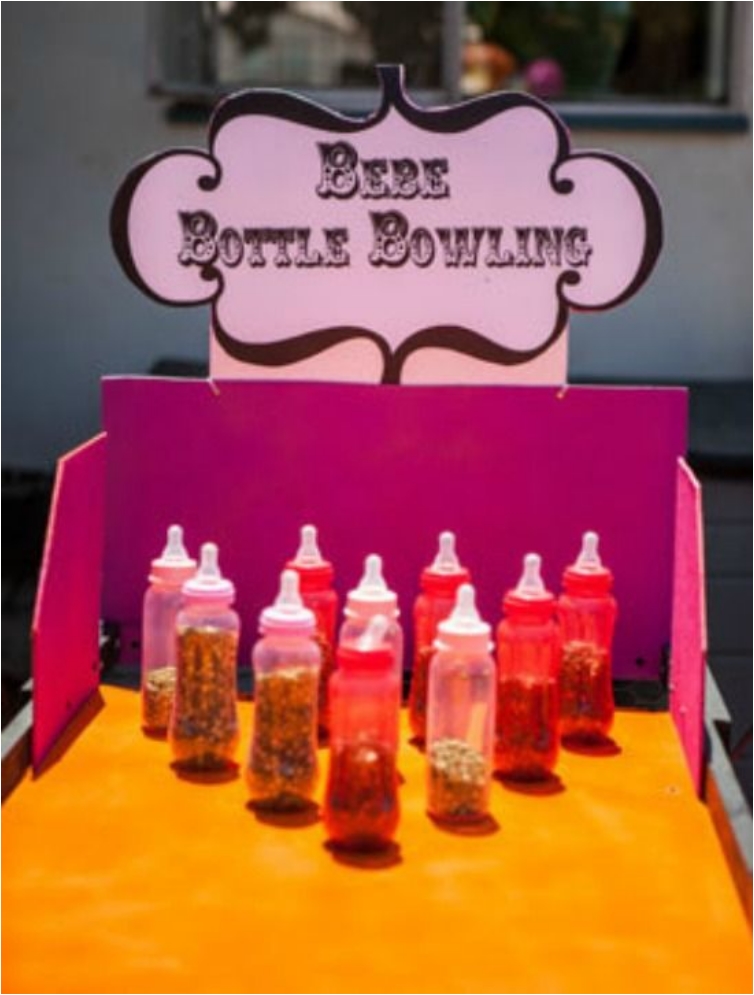 Bowling is always a fun activity you can do with your friends. And in the spirit of pregnancy, instead of regular pins, we use baby bottles. See, you can turn any activity into a baby shower activity.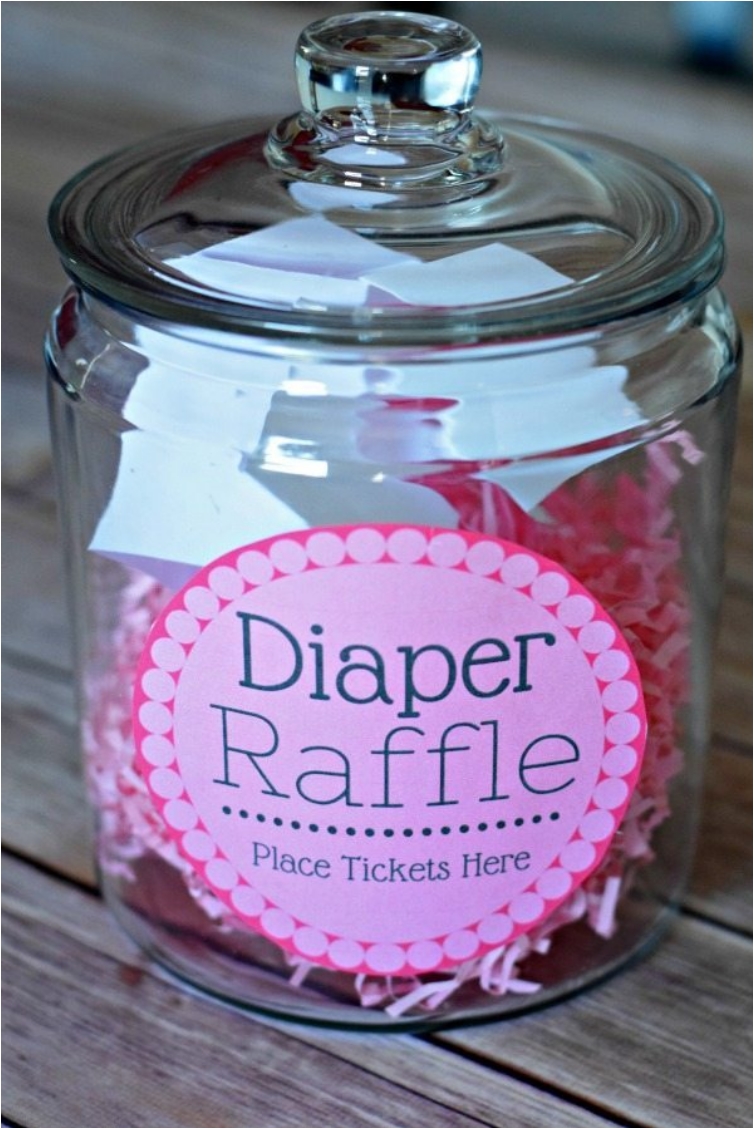 When you want to give your guests gifts, a diaper raffle is great way to do it. Nobody knows who will win what. And at the end of the day, you will turn your party into a lottery party.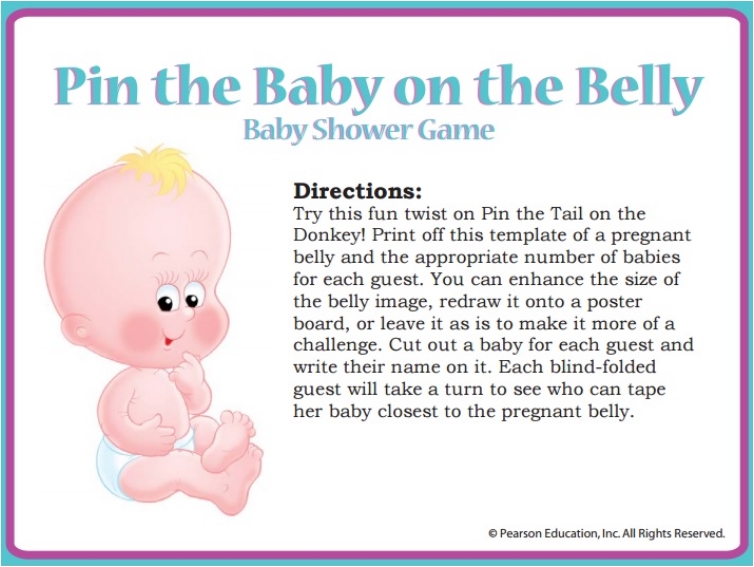 We finish off with one of the most interesting and fun games. It is definitely one of the most challenging!
That would be all. And as always, share your ideas for other fun, baby shower games.