When it comes to nails, most women think that picking the color is their biggest decision. But they're wrong. Picking the color is not the only decision you need to make—picking the right shape is just as important. The shape will set the tone for the color you want.
The almond shape is the latest trend in manicures, and for good reason. The almond shape is a perfect balance between long nails and no nails at all. Just imagine that tasty nut and its shape, and that's what you get on your nails.
Almond nails are here to stay. They are not just a short phase. So, in order to get you ready for the latest trend in manicures, we have some almond nails ideas you can try.
1. Perfect rose almond nails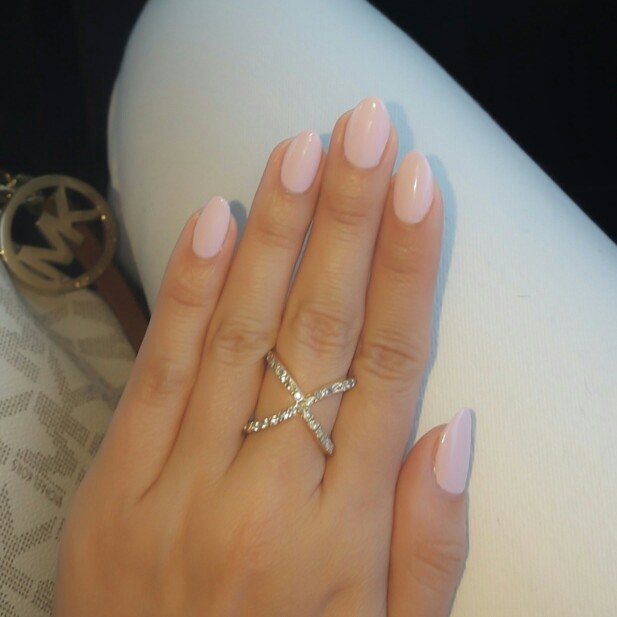 Let's start with something classy and simple—the romantic pink color. This is something you wear if you stylish, good-looking nails but you don't want to stand out or your nails to pop.
2. Sensational almond nails
Now, on the other hand, if you want something that will draw attention, you go for an unconventional color. Also, notice how the top is sharper than usual. This manicure just screams sex appeal.
3. Lovely pink glitter almond nails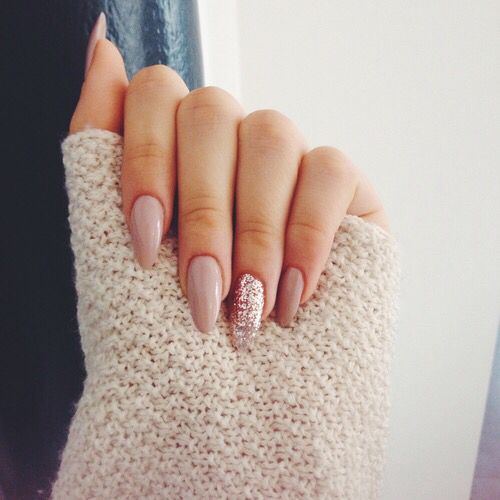 In the same spirit as the romantic pink nails, with just a little tweak—the glitter. You know that the 4 + 1 combination is very popular in the manicure world. You need just one nail that pops.
4. Lavender almond shaped nails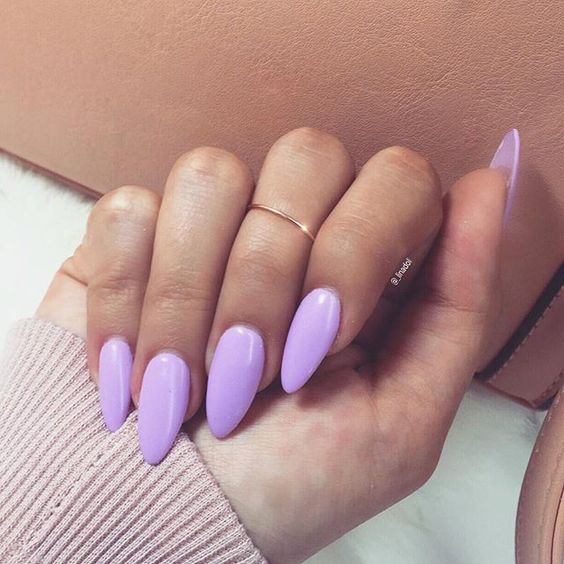 Lavender is another color that is gentle, romantic, and stylish at the same time. Lavender isn't a color that will make you the star of the night, but it will be easy to combine with any outfit.
5. Brown almond nails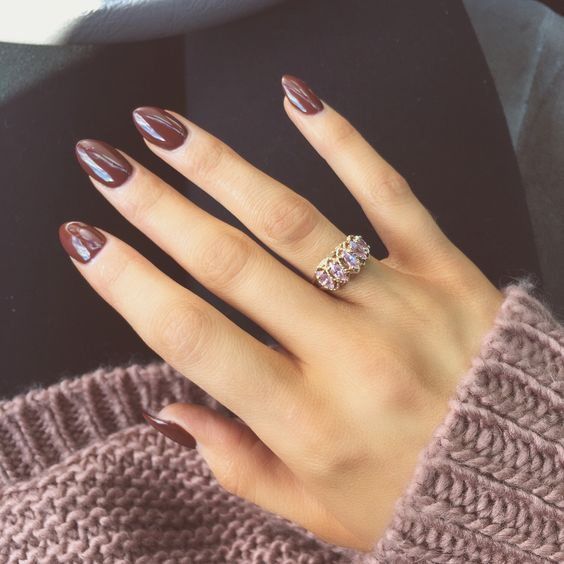 Brown has been making its way into the manicure world for a few years now. I've come to understand that women opt for brown when they want something sexy, not red. You can say the same about men who choose brown suits instead of black.