When you look at DIY crafts, yarn is one of the most commonly used materials. Yarn is versatile in color, texture, size, and everything else. And the best part is, you do not have to be an expert to create your very own yarn decoration.
Today, we will look at wall art, and how you can make your own with yarn. I am sure that by the end of the list, you will find an idea you can use for one of your own walls. You need just two or three supplies, some time, and a desire to craft.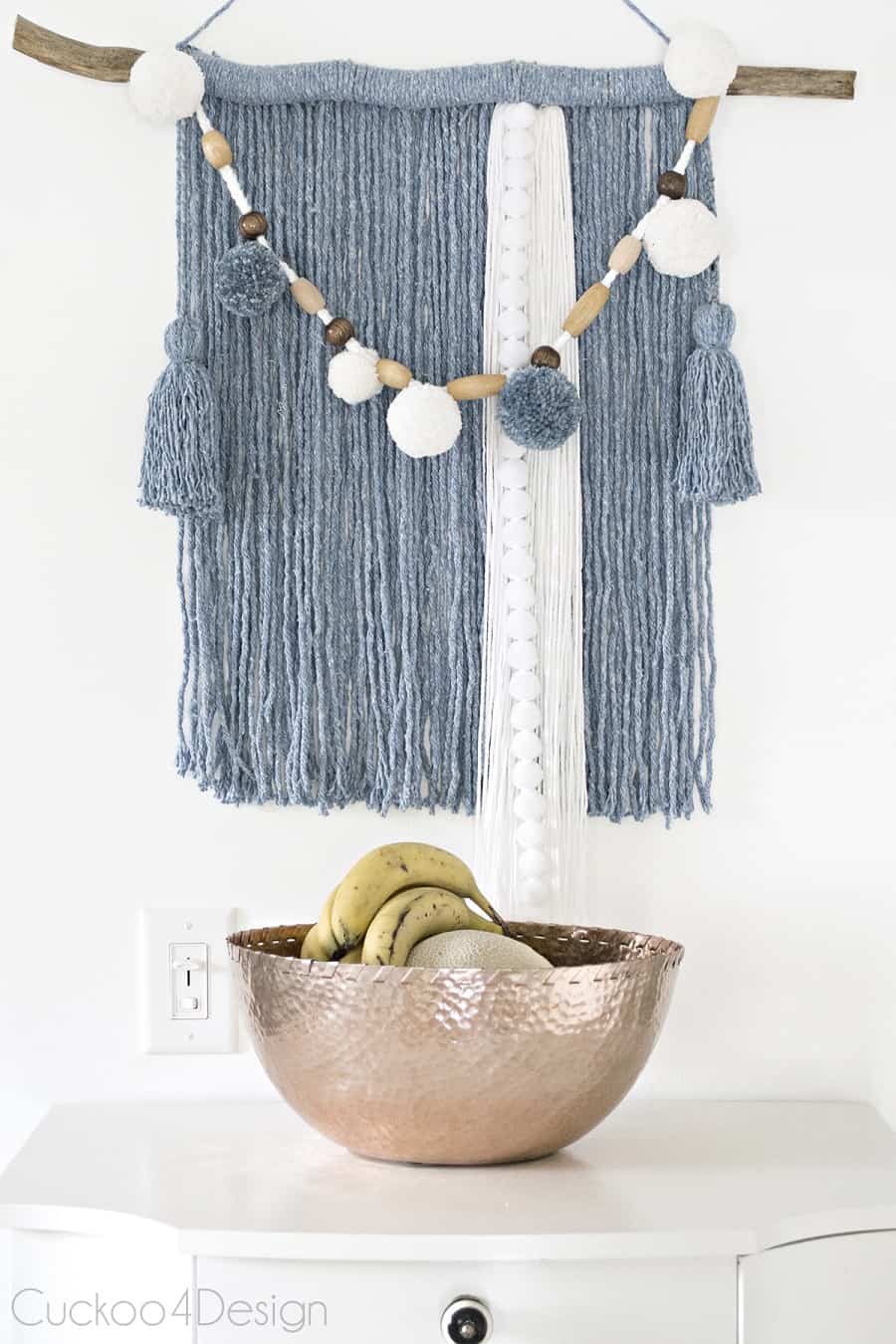 We start off with a bit of a traditional art. The texture of the yarn, coupled with some wooden accessories makes this a more traditional design. But do not worry, it can fit in a modern home as well. Just do not combine it in a contemporary setting.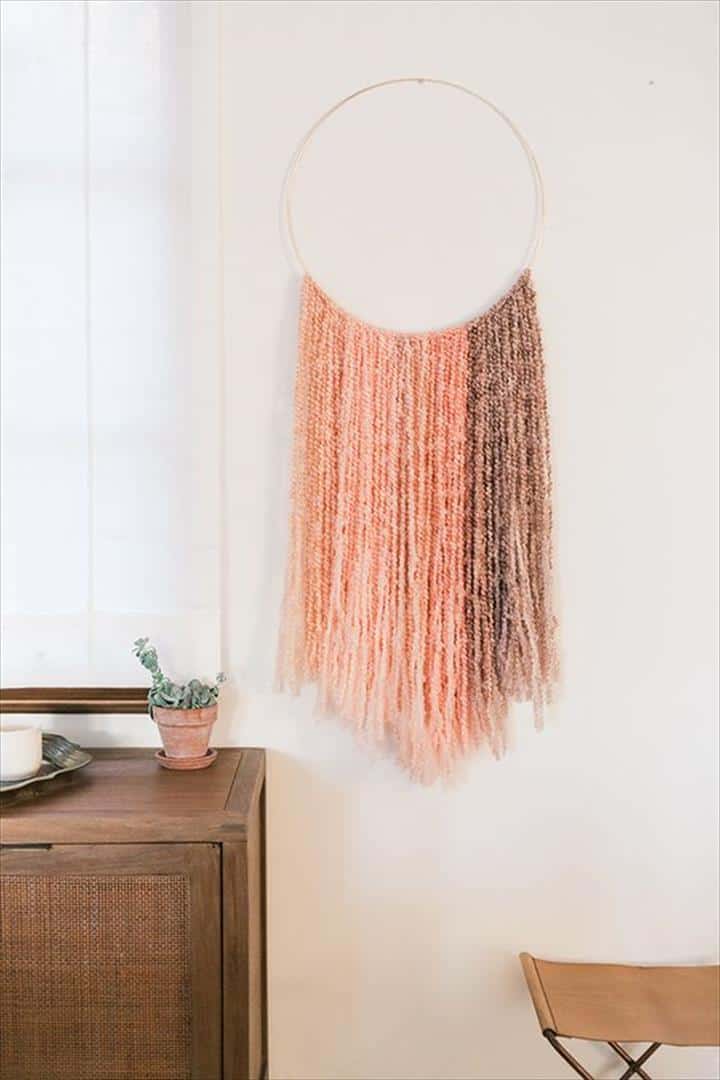 On the other hand, if you want something more modern, the best way is to go simple. With yarn, that means just a gold ring and yarn hanging from it. Suitable for almost any room in the home.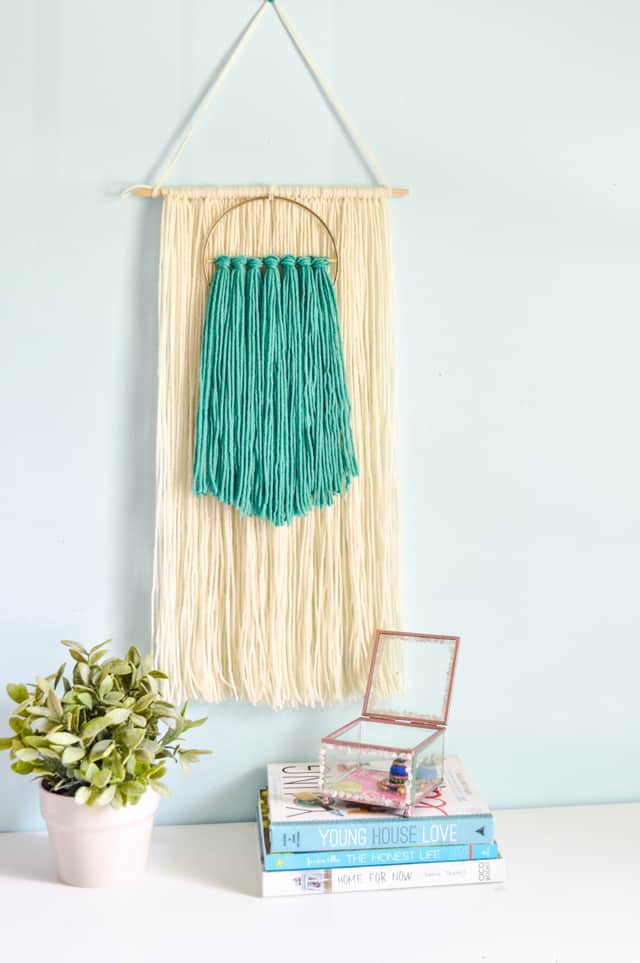 As I mentioned at the beginning, yarn is fairly versatile when it comes to colors. And that might be the best part of yarn decorations. You can use colors that are hard to find in normal decorations.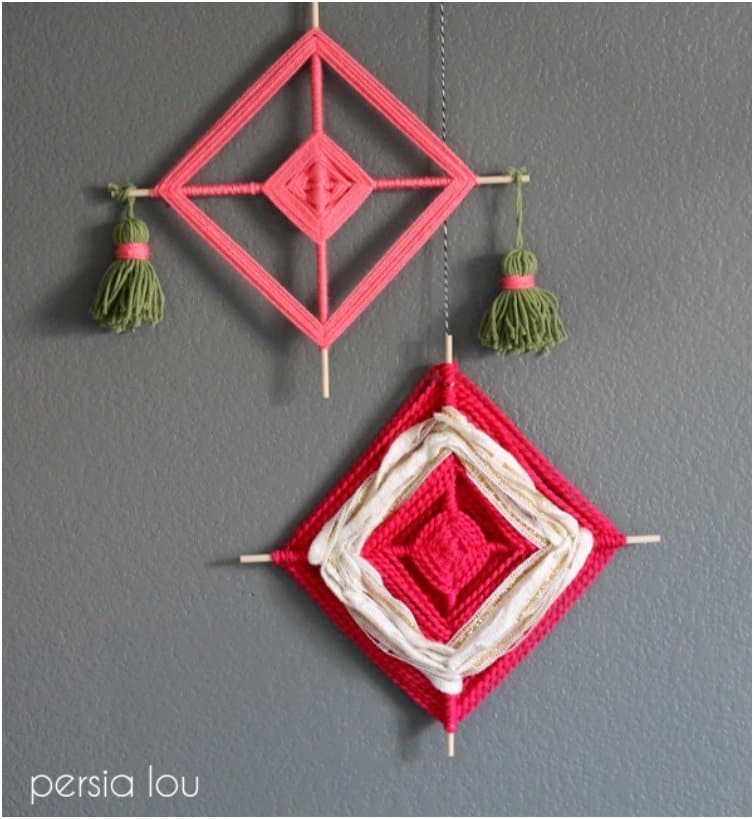 When you were a child, you've probably been to a camp or two. This is one of the common symbols at camps. The symbol is not at all childish. Which is why it makes the list for wall decorations made from yarn.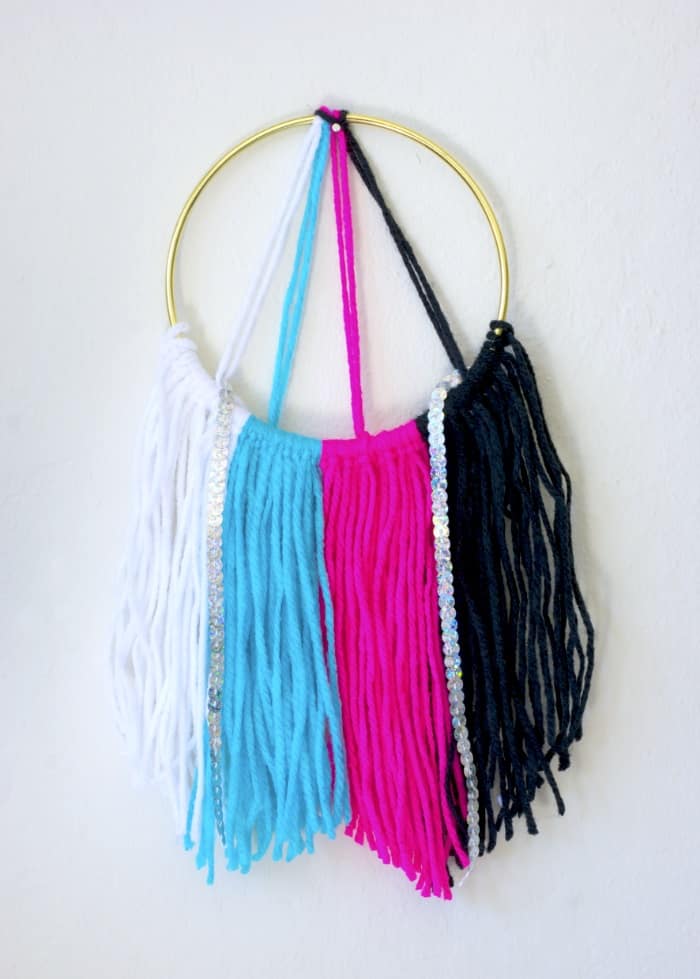 I mentioned at the beginning that you do not have to be expert in sewing or knitting to make beautiful yarn art. Well, this is your best example. Just look at how lively and colorful that decoration looks. And all you need is to hang some yarn from a ring. Sounds simple enough for you?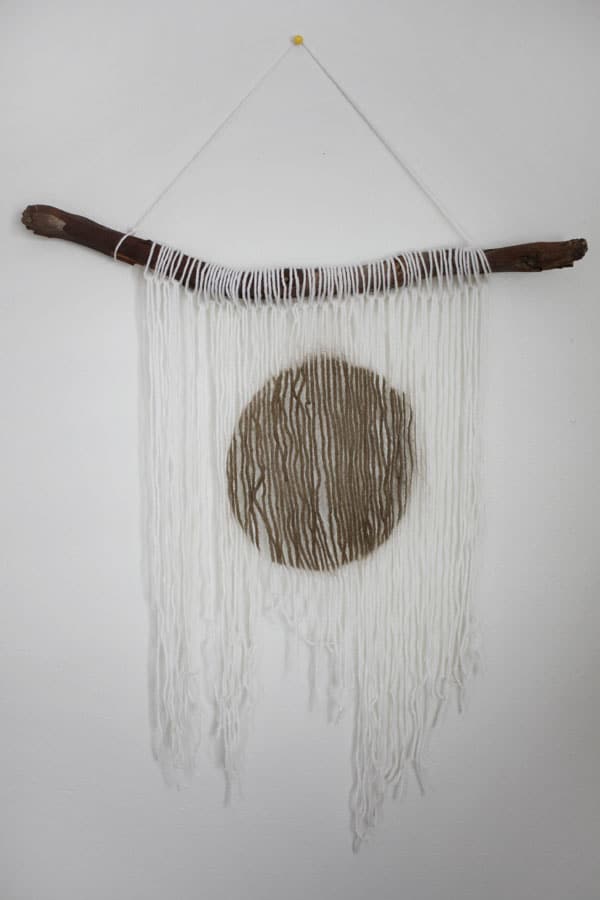 While yarn is fairly suitable for modern homes as well, in its true spirit, yarn is a traditional decoration. This one looks like it came straight out of your  grandmother's house.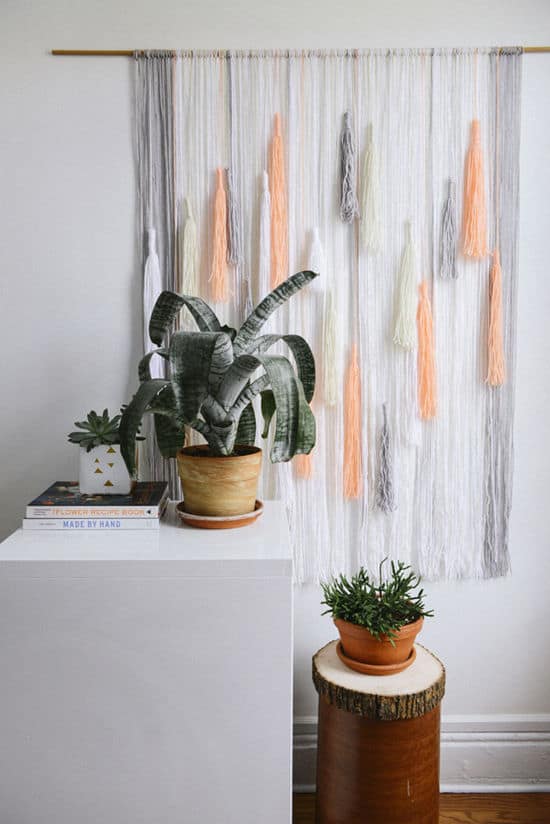 In the same time, yarn decorations can look modern. To be fair, it all comes down to the other parts of the decoration. For example, if you use a sturdy wooden stick, it will look more traditional. In this case, with a bamboo stick, you get a more modern and contemporary look. And the colors are more lively as well.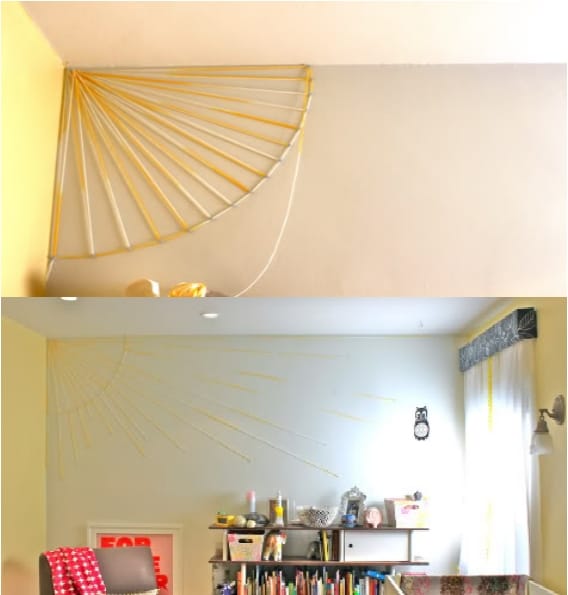 Most of the decorations so far on the list followed a similar principle: yarn hanging out of a ring or of a wooden stick. In this case, we have something different. You can see how yarn can be made to look like the sun we draw as children. The sun rays will light up and cheer up your room.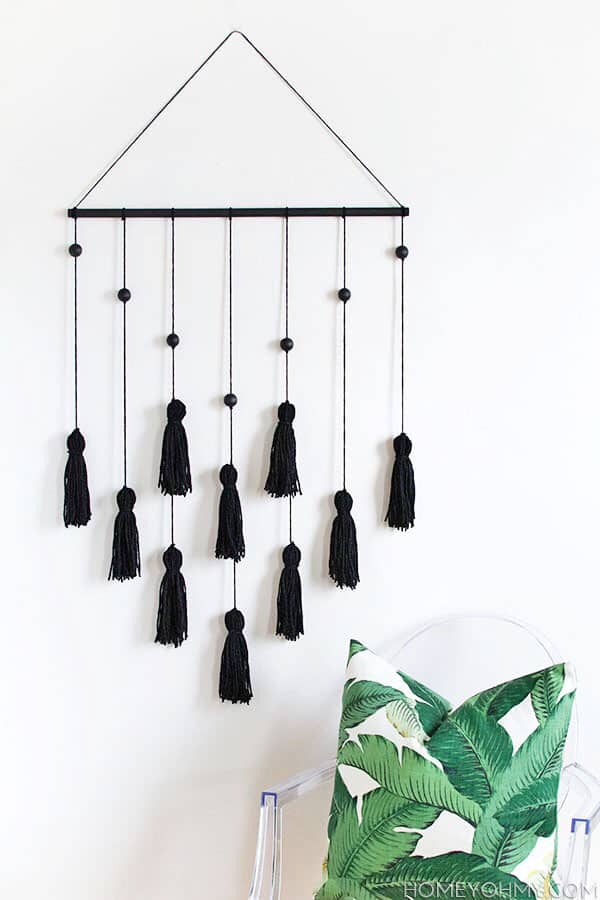 Some people want to keep things simple. If that is your goal, this is probably one of the simplest wall decorations you will find. Because of its black color, the decoration still looks elegant. Think of it as the little black dress of yarn decorations.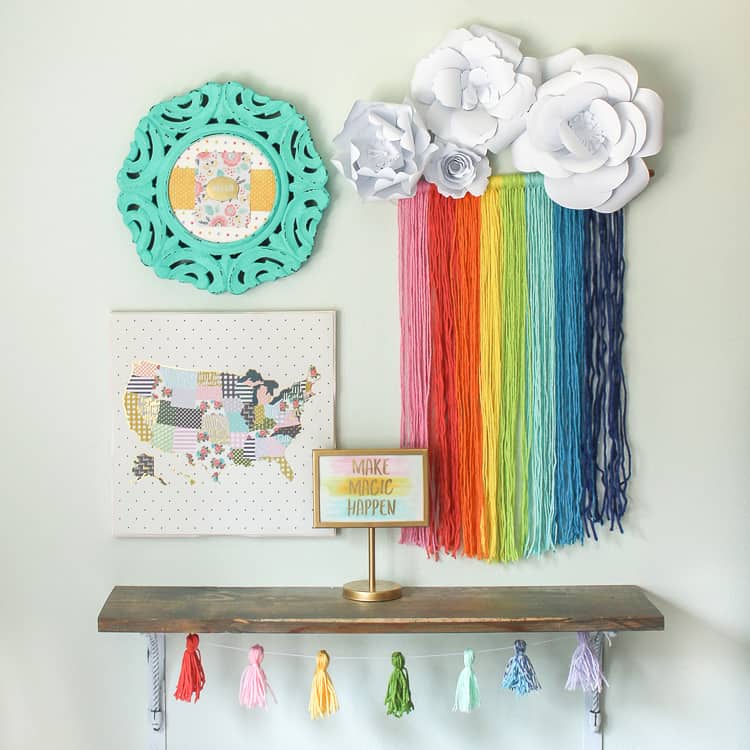 Being that colors are the yarn biggest strength, it is only logical we utilize it to the fullest. With so many colors available, yarn can easily help you bring the rainbow in your home.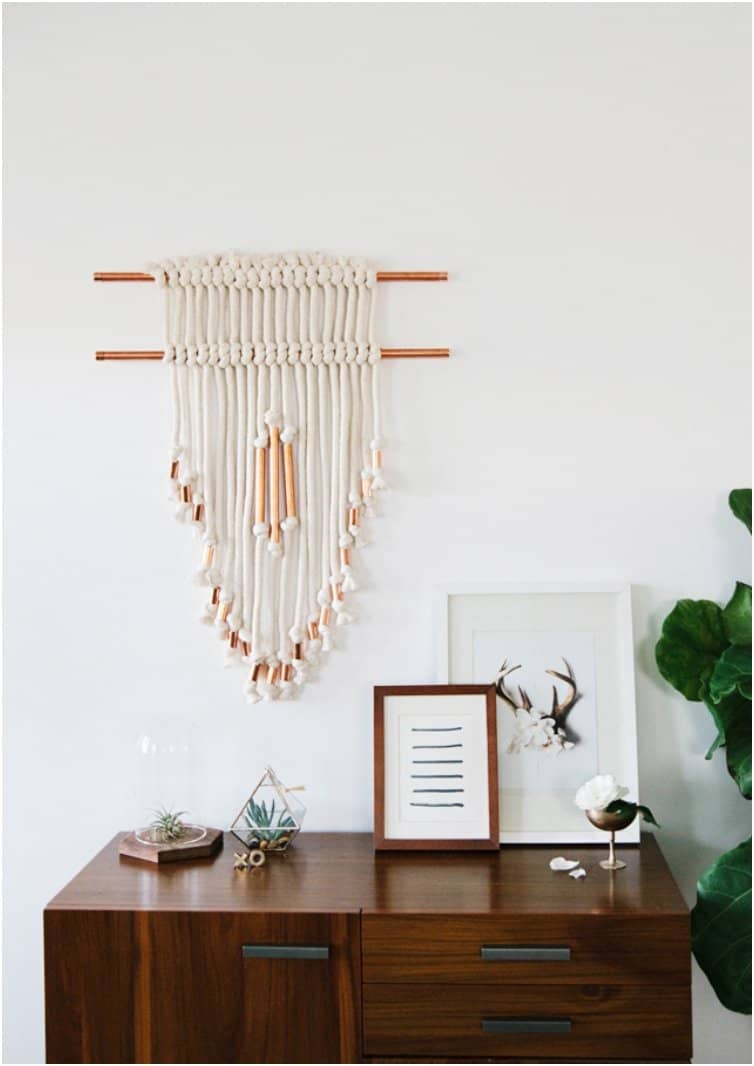 The copper color is rising up in popularity lately. But you will be hard pressed to find a lot of copper decorations that are not copper wire. Or any industrial style copper decorative items for that matter. Therefore, I would like to suggest using some yarn to achieve the copper color decoration that is trending.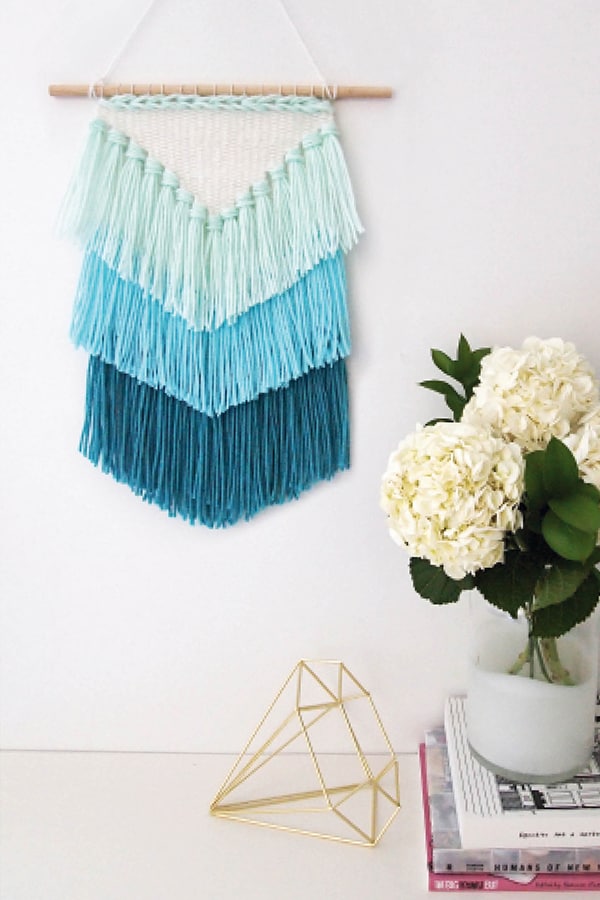 I must say, I am absolutely amazed by how many places the chevron signs appear. I've come to notice a chevron sign in almost any decoration, interior design, even manicure list I make. I guess that is the versatility of the simple, yet very beautiful looking sign.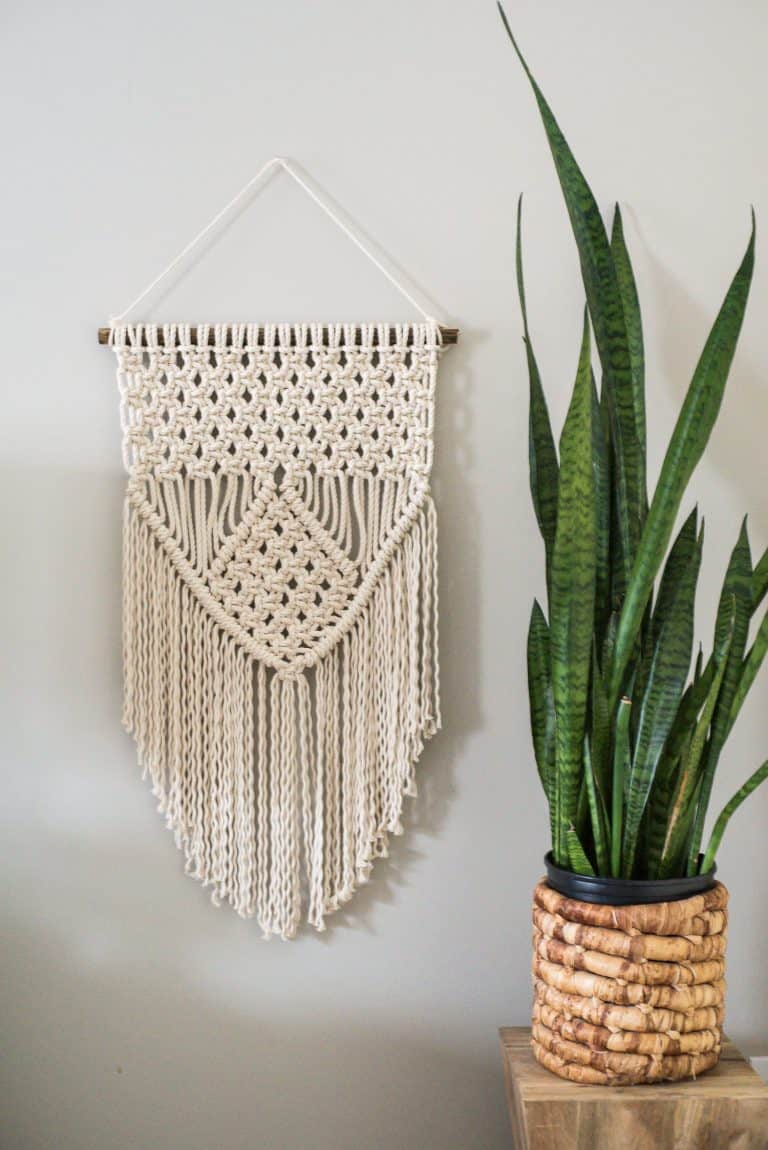 We talked earlier about things coming straight out of your grandmother's house .The macrame cord is another one of those items. But do not make the mistake it is an old technique. Macrame cording is trending lately as one of the modern knotting techniques. It is just it looks like an old one. And despite what anyone tells you, macrame knotting is easy with the right instructions.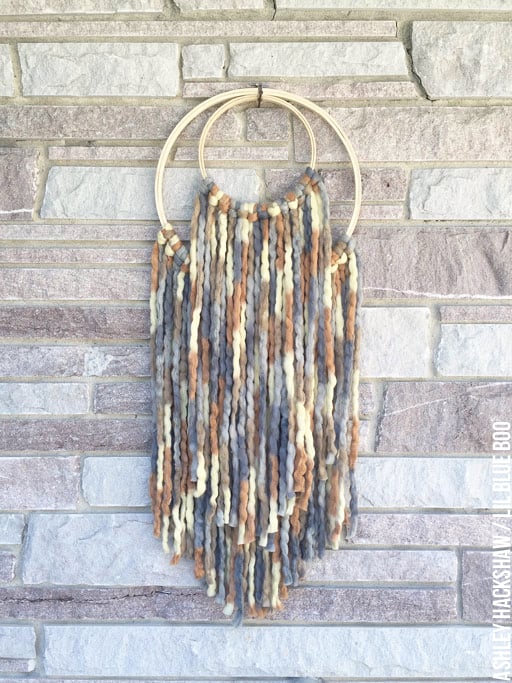 I said earlier that most items on this list are a single ring with yarn hanging from it. Well, how can you take things to the next level? By using two rings, of course. You see, yarn decorations are fairly simple and straightforward.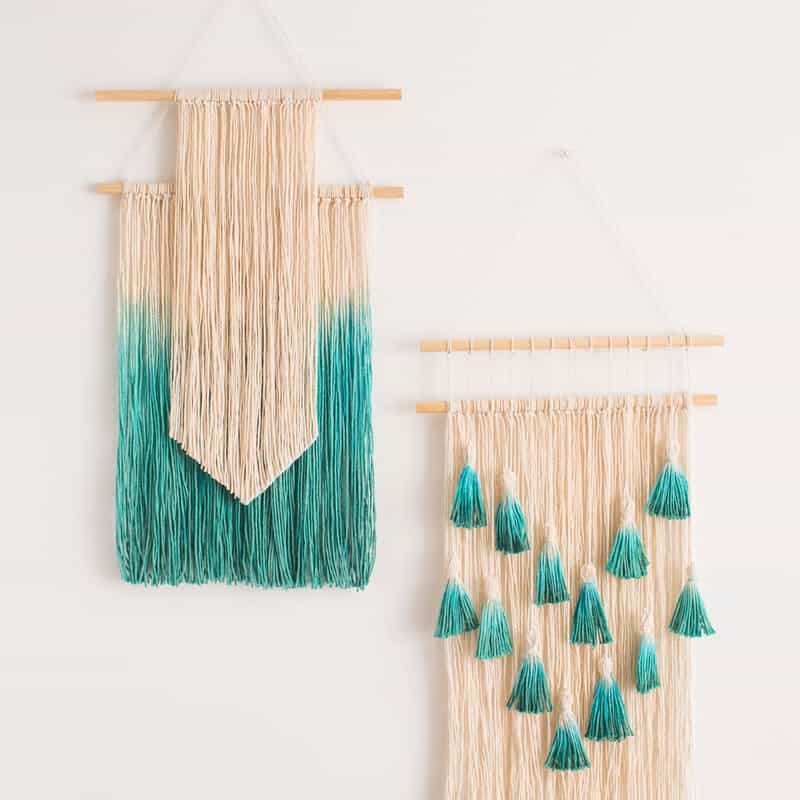 One of the best parts about yarn decoration is you can combine them together. Mix and match two different yarn decorations, and magic happens. You will see for yourself.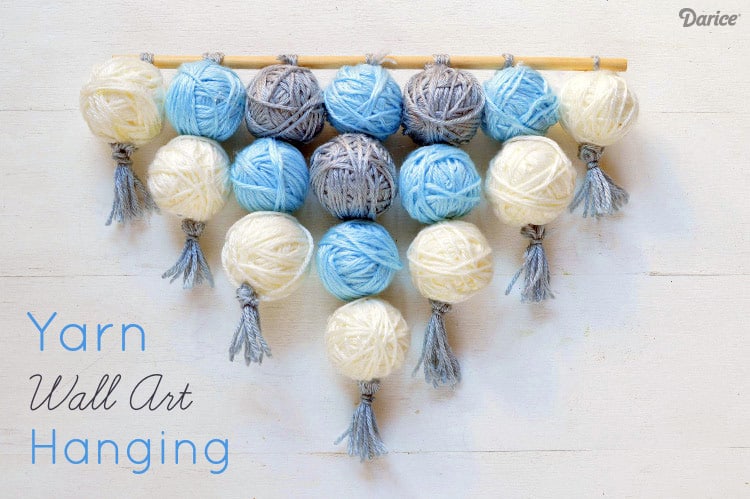 With all that talk about yarn hanging, we just have to try something different. That is a ball of yarn. I like how sometimes a bulky and sturdy decoration can look beautiful. This is one of those examples.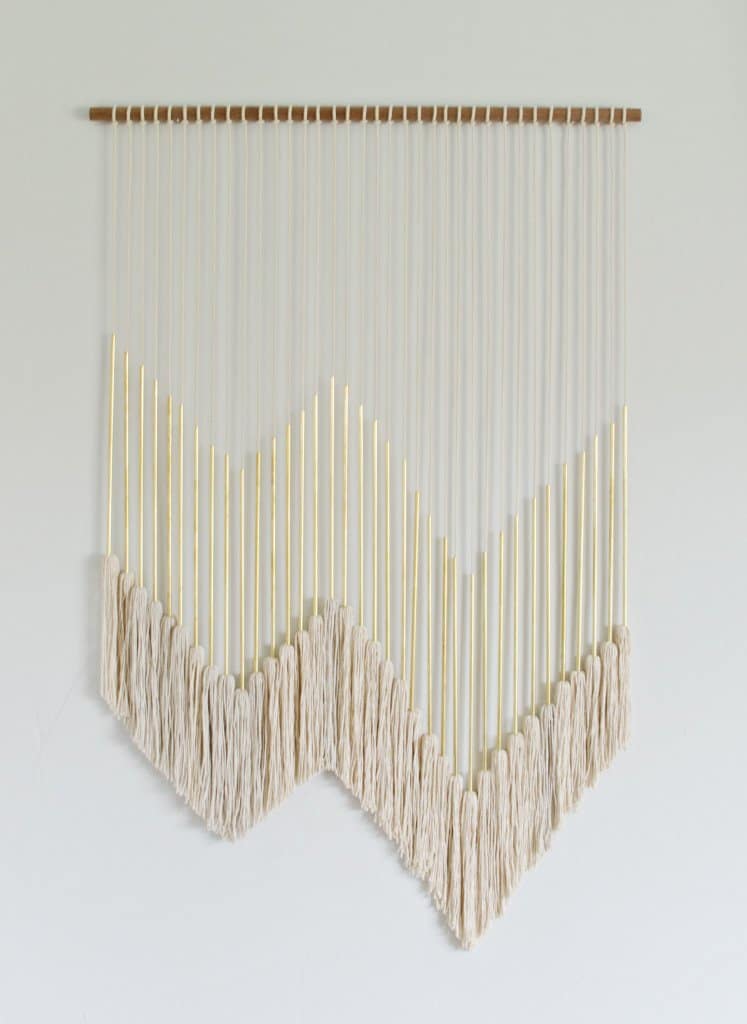 You remember how I said that yarn can fit a contemporary home as well? Well, this is one of the examples you can try in a contemporary setting. It is all about the secondary items you use with your yarn.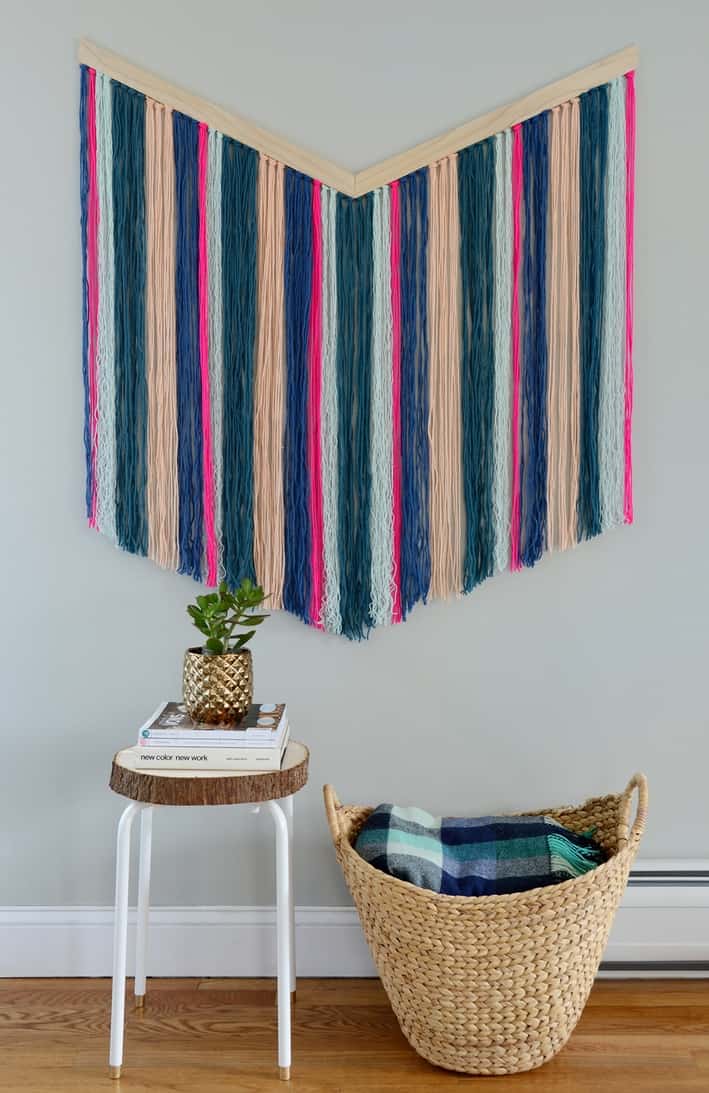 This is taking an idea that takes the chevron sign to the next level. In most cases, the chevron sign is made out of horizontal lines. But in this case, we see different vertical lines, making the sign even more playful and colorful.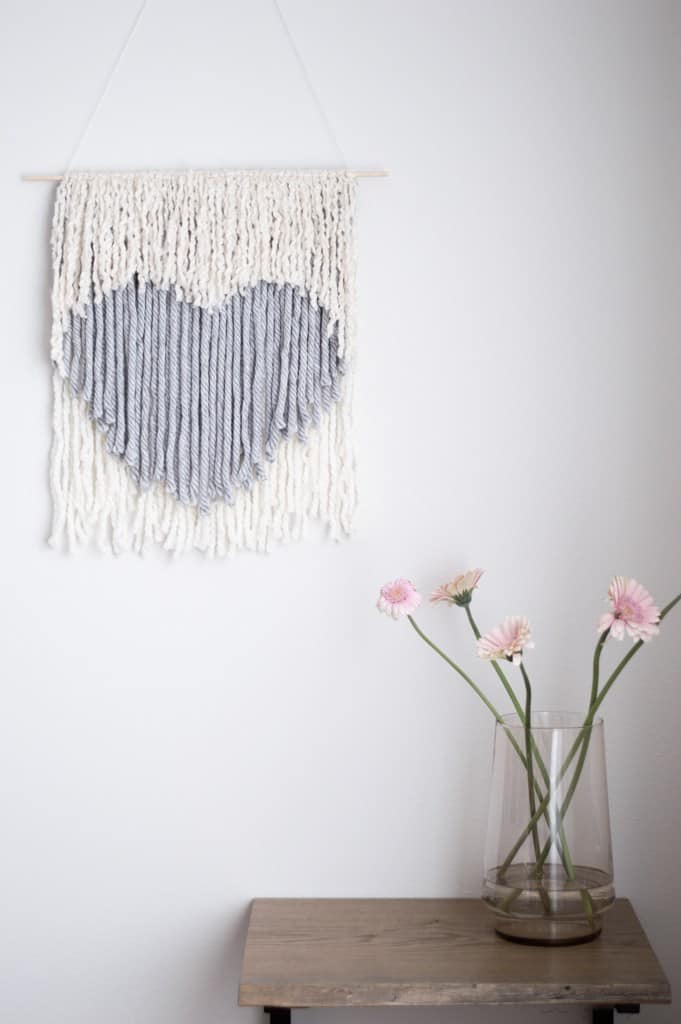 If you are feeling romantic and sensitive, I suggest you express those emotions in a decoration. Or you can make this decoration as a gift for your loved one. See, you can even make gifts with yarn.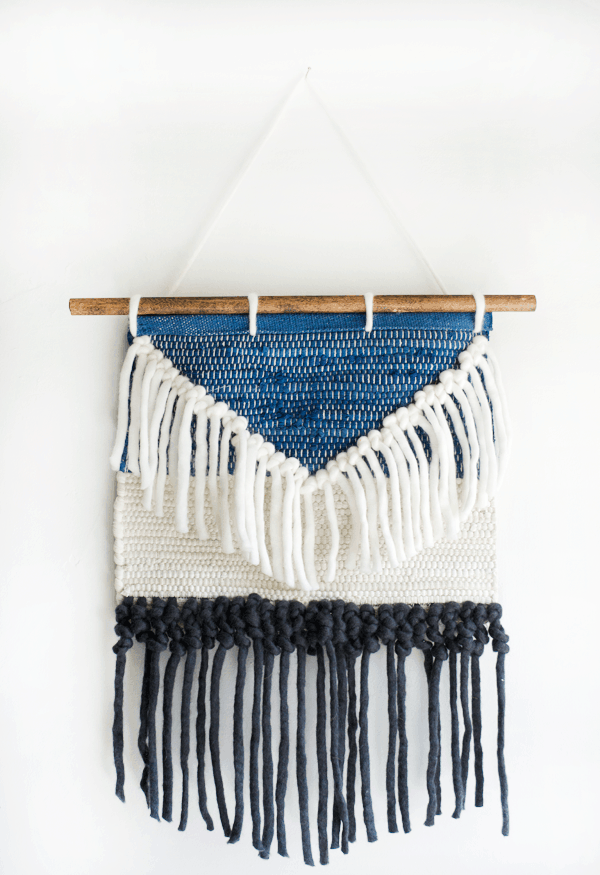 The best part about yarn decorations, as I said at the beginning, is that anyone can make one. You do not need any special sewing, knitting, or weaving skills for that matter. All you need is imagination and a lots of yarn. And try to combine colors that are complimentary with each other, like in this case.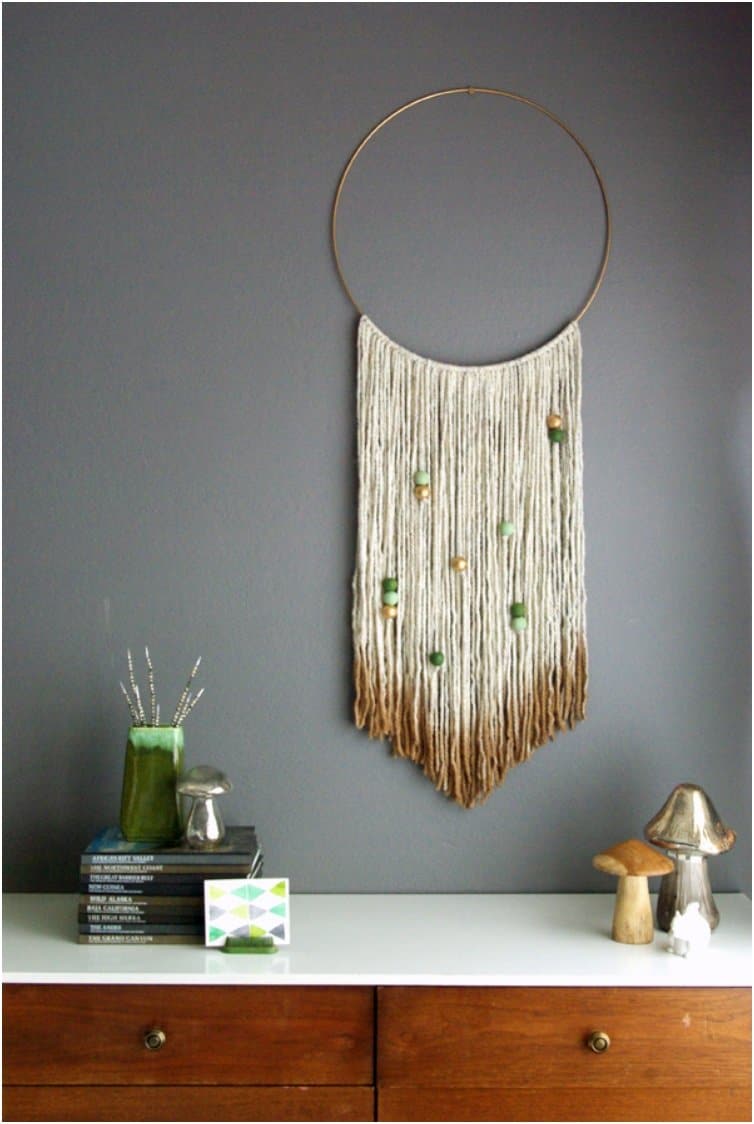 Beads are one of those accessories that can enrich basically any decoration. Same as rhinestones in manicure. The trick is not to overdo it. As in, add just few beads here and there. Do not make the beads focus of attention. They are just the complimentary part.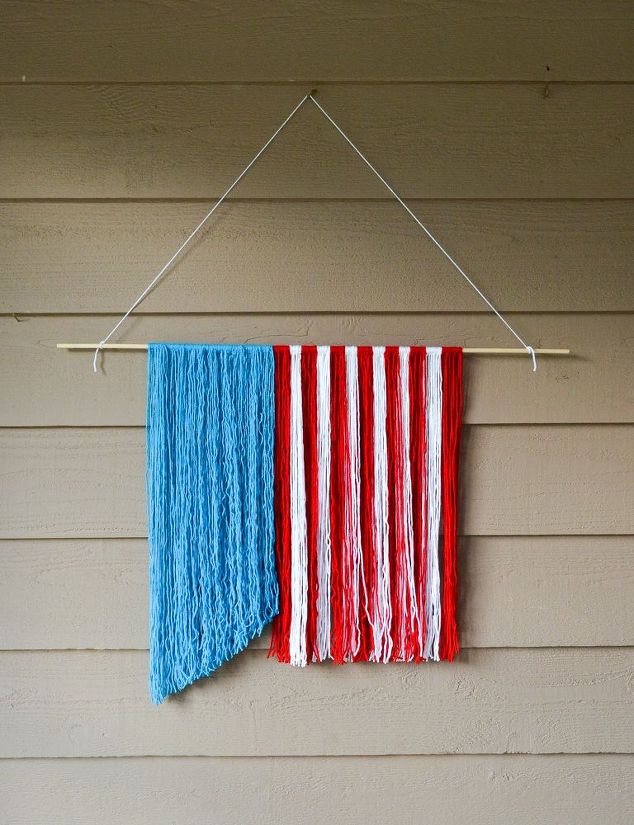 Well, I would like to honor all of my fellow Americans in the end. After all, we are known as one of the biggest patriots. And we tend to express in any way we can. Today, I want to give you an idea how to express your patriotism with some all-year-round decoration.
I truly hope you enjoyed some of the ideas. Remember, yarn is easy and simple. You need just a little bit of time to make the decoration.