Every professional athlete will tell you "Father Time is undefeated." Even the most competitive athletes have to retire when Father Time catches them. The latest example is Kobe Bryant. Despite his drive, Bryant's body was no longer able to withstand the wear and tear. After years and years of wear and tear, our body eventually catches up. Time waits for no one, even for the rich and famous. Some celebrities age well — some do not. No matter how much money celebrities spend on plastic surgery, cosmetics and everything in between, aging is just a natural process that can sometimes be extremely cruel. Let's see how some celebrities have aged.
1. Barbra Streisand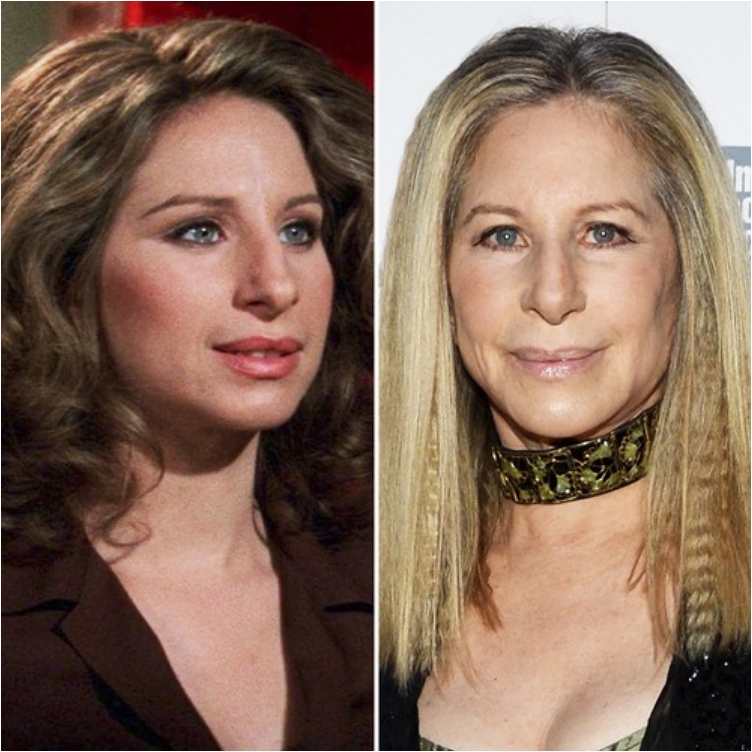 In her seventh decade of life, at the age of 74, Streisand still looks good. And what is even more impressive — she performs and tours. No, not performing at concerts, but she is not sitting at her home and calmly waiting for her demise. She might not be the hot and cute teen we saw in her early career, but Streisand is still worthy of the song named after her.
2. Steven Seagal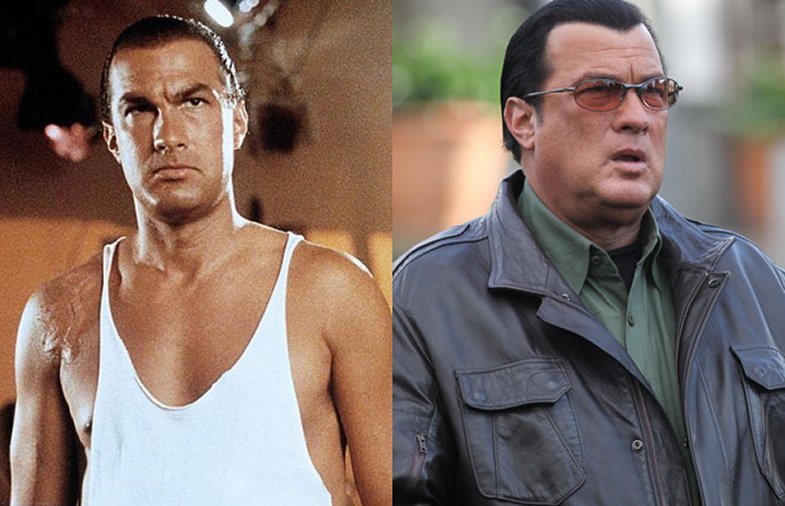 Exercise can prolong your life and career by a lot. Seagal is a perfect example. He might not be the ferocious and scary badass he was in the 90s, but one must notice that Seagal has managed to age gracefully. And exercise is the biggest reason why.
3. Axl Rose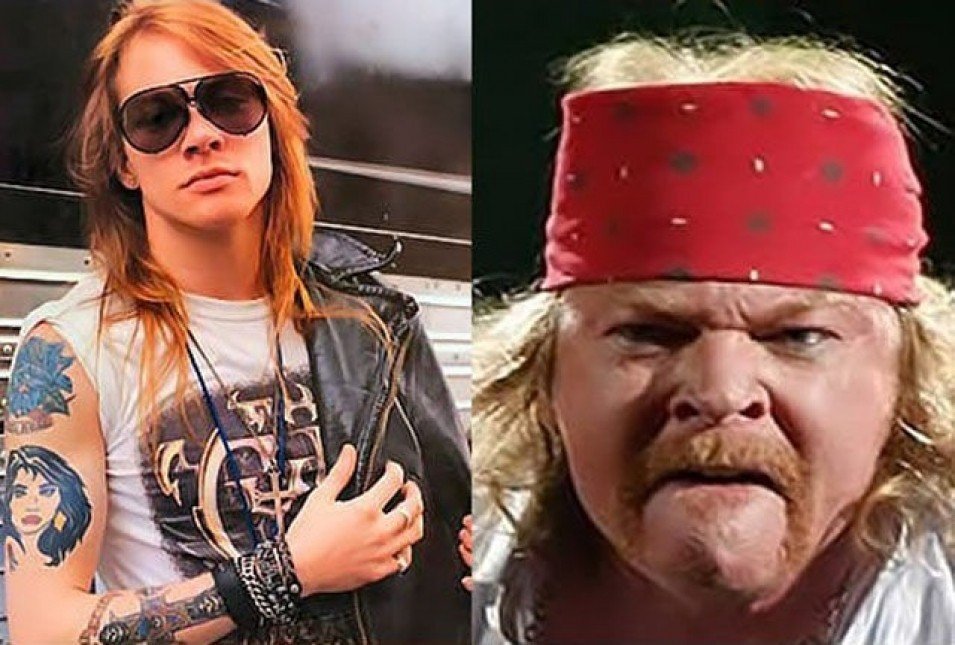 Rose is one of those celebrities who did not age as well. Truth be told, he is solely responsible for his looks nowadays. There was a time when the Guns N' Roses singer gave into unhealthy eating. You probably remember the fat Axl Rose picture that the singer asked Google to remove from its search.
4. Pamela Anderson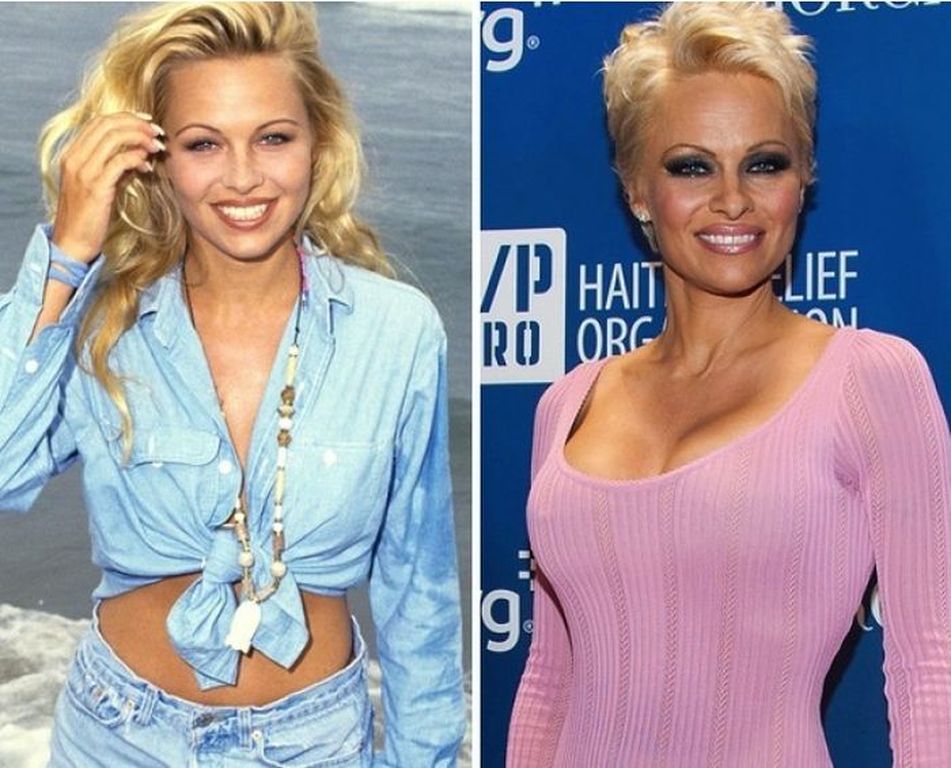 "Baywatch" is history. Back in the 80s and 90s, Anderson was a sex icon. She was the dream of every teenage boy, with her posters hanging in almost every teenage room. But plastic surgery has made her look artificial, and not like the cute teen we fall in love with.
5. Will Smith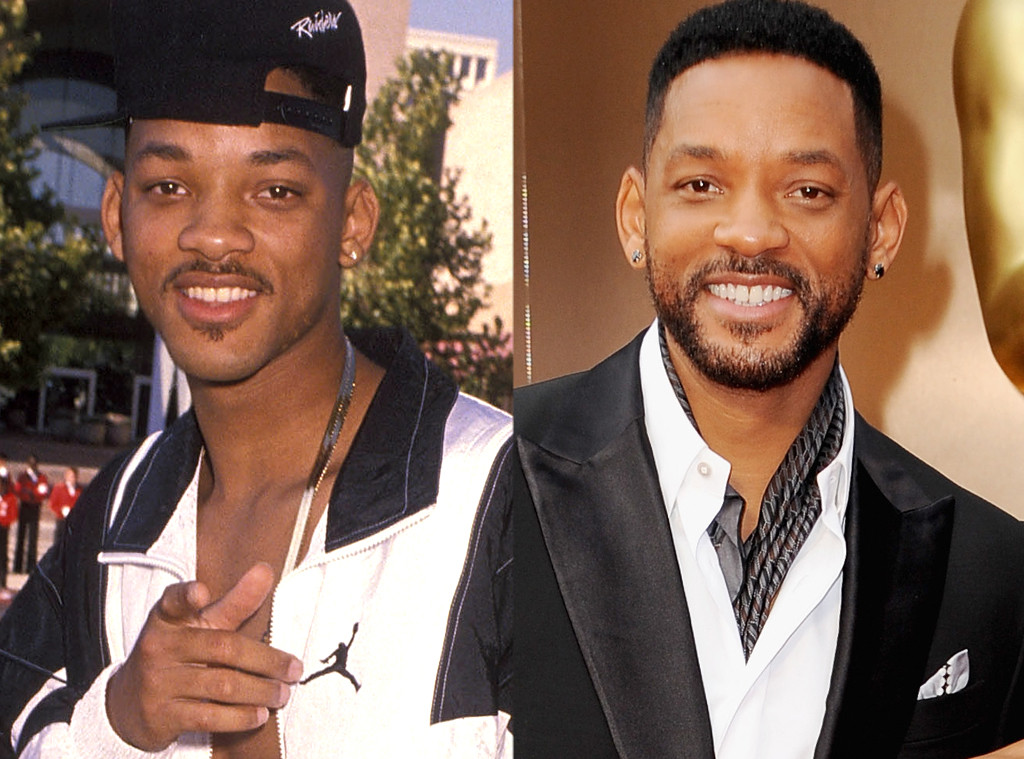 Truth be told, Smith has yet to cross the 50 limit. The only difference between that skinny Prince and Smith of nowadays is that the actor has put on some weight, but in muscles. He has also grown a beard. You can expect Smith to be one of the best-looking actors for the next 10 years or so, as he has a vigorous diet and exercise regime.
6. Betty White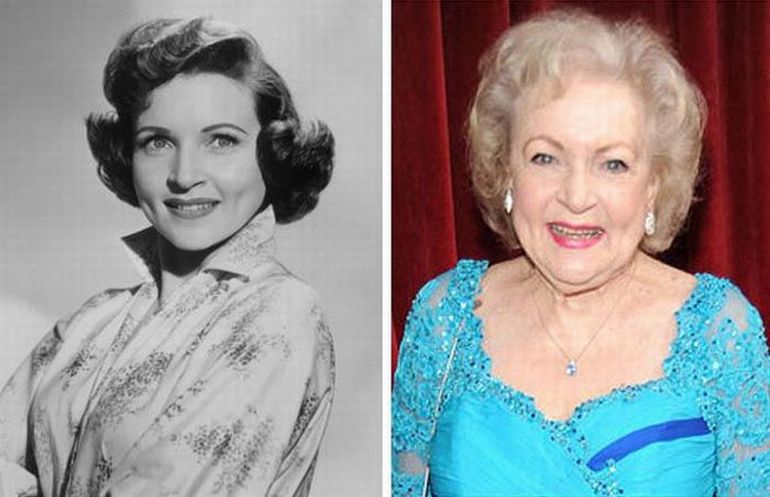 How many actresses or actors can say they have worked for 60 years in Hollywood? White is one of those, as she was part of "Life with Elizabeth," a TV show airing in the early 50s, and she worked up until 2015 as part of "Hot in Cleveland". Even more impressive, at the age of 94, White is still one of the most vocal activist for human and animal rights.
7. Wayne Newton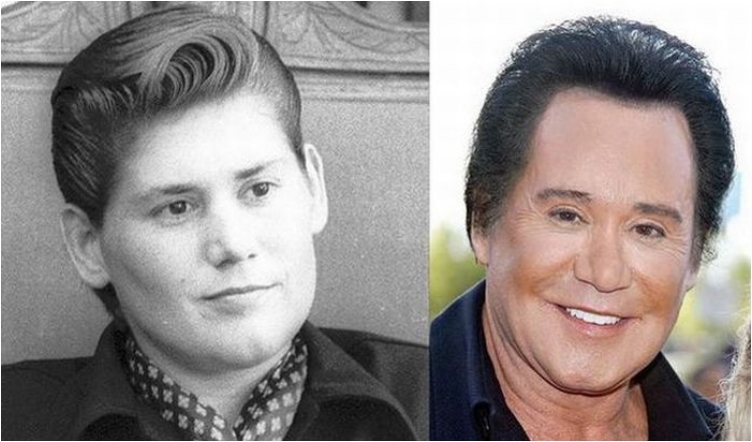 Just one glance is enough to notice that Newton has done so much plastic surgery to try and stay young. But the surgery gives, and the surgery takes. Newton is one of the celebrities in Hollywood that have been victims of "plastic surgery gone wrong."
8. Geena Davis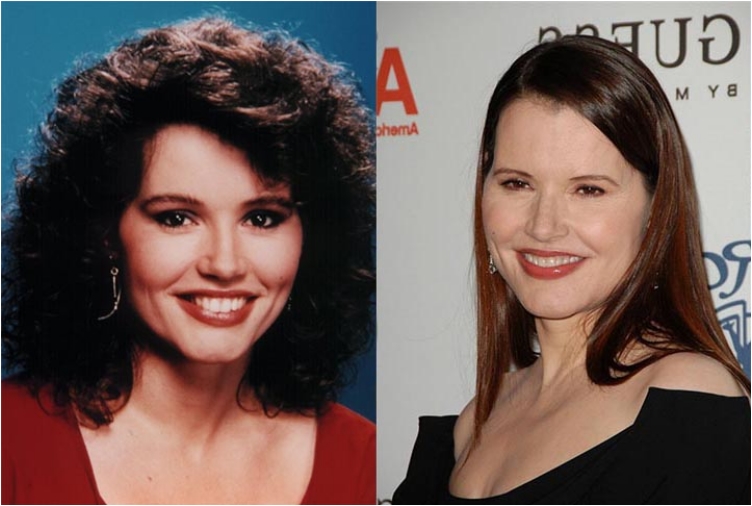 For those of you who do not remember Davis, she was one of the sexiest fashion models. Before she started a career in acting, the 60-year-old Davis was a model and an archer. Today, all that is history.
9. Michael J. Fox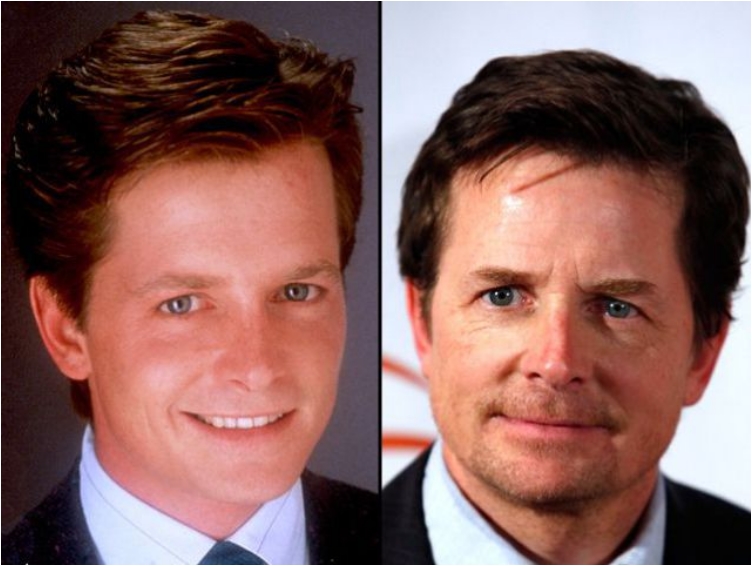 Fox is battling not only Father Time, but Parkinson's disease. And he is doing it the best way possible. The actor started a foundation when he was diagnosed with the disease and retired from acting. He might not look like he is just 55 years old, but one cannot say that he has managed to give Parkinson a run for his money.
10. Diane Keaton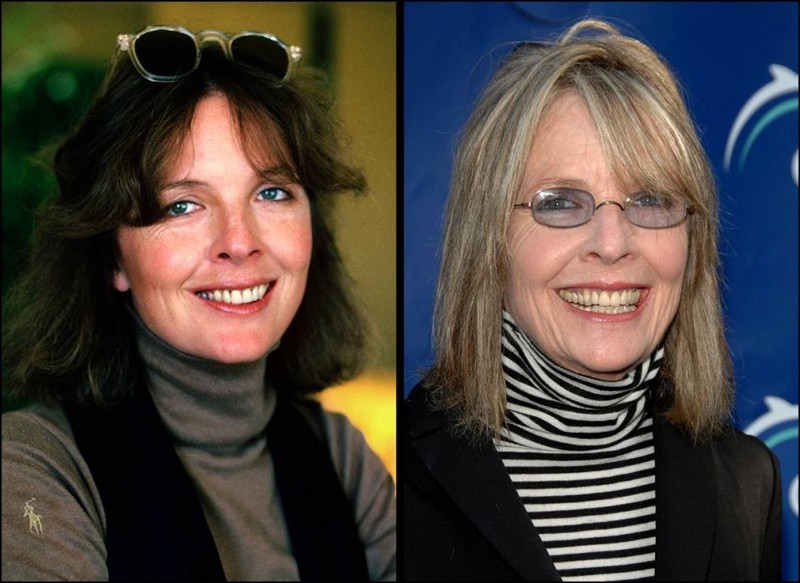 We will all remember Keaton for her role as "Annie Hall." But that is long behind, as the actress was just 23 years old then. Even at the age of 70, Keaton still looks gracefully, and is one of the better dressed women at red carpet events. We must also remember, she acted deep in her 60s, something not many celebrities in Hollywood can say about themselves.
11. Clint Eastwood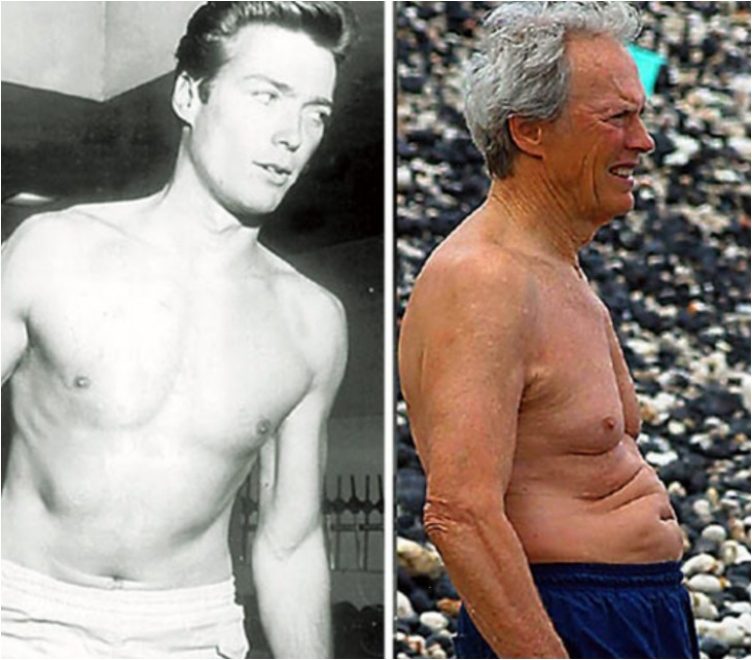 Raise your hand if you remember Eastwood as one of the most handsome and sexy male celebrities. We don't know what happened with him, but one can assume that he was not on a proper diet for his age.
12. Oprah Winfrey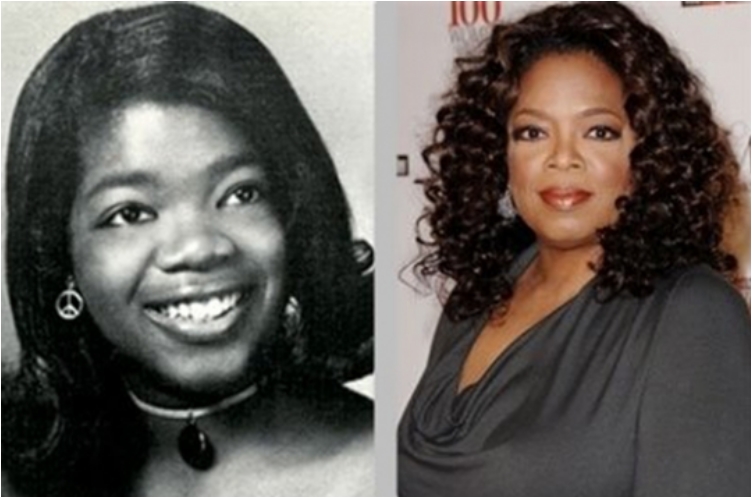 Thanks to some impressive work by plastic surgeons, Winfrey is still gracing our television time. She is 62 years old, but does not show many signs of aging or slowing down. The trick is aside from plastic surgery, she relies on extremely healthy diet and proper workout regime.
13. Steven Tyler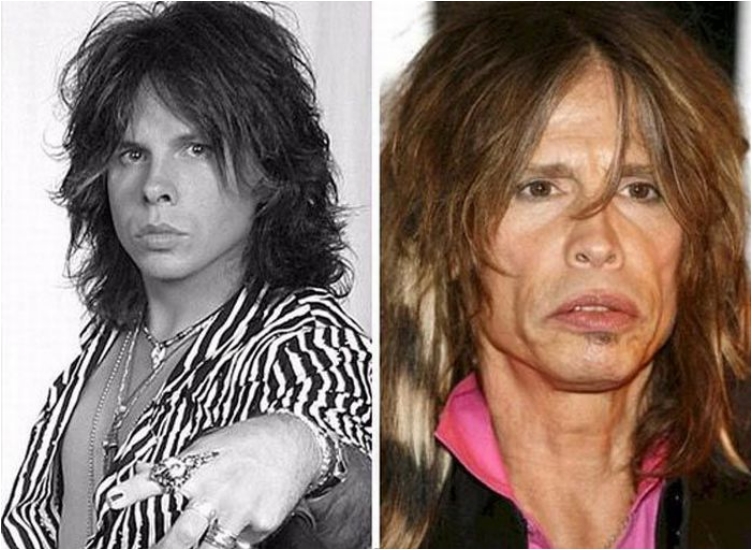 Aerosmith's lead singer is just a bad image of his young self. All those parties in his younger days took a toll on his body and face. After all, he was not a stranger to drugs and alcohol, and you just cannot beat them.
14. Meryl Streep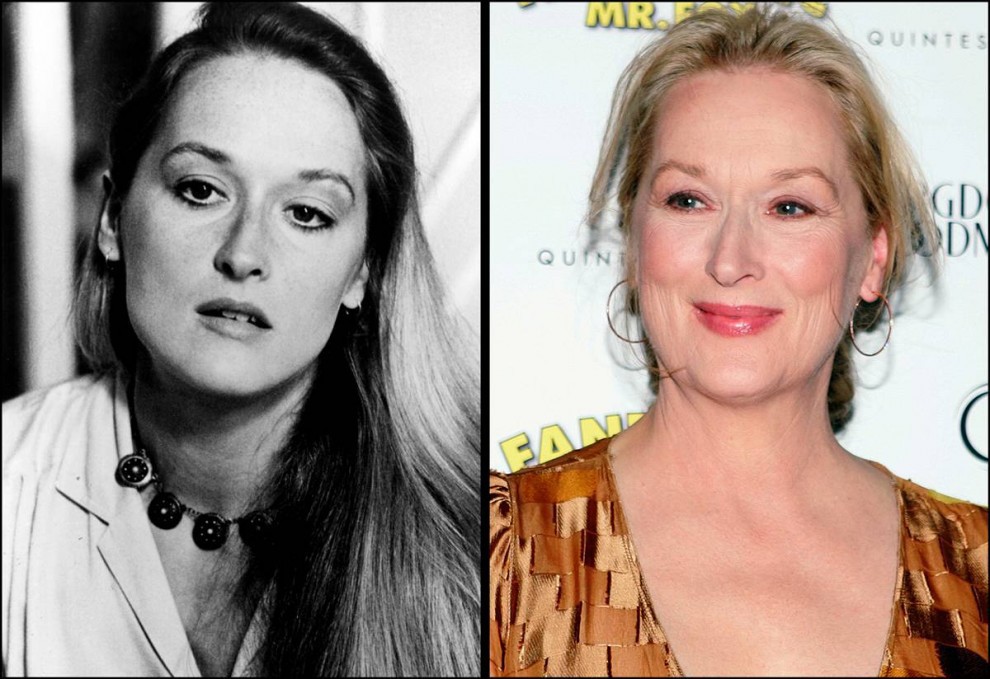 In 2015, Streep started in "Ricki and the Flash." You just cannot help but cheer for an actress that at the age of 60 something is playing a role of a rock and roll mother. Simply put, there is not a role that Streep cannot play to perfection. She is an extremely talented actress, but she is also very careful regarding her body.
15. Jim Carrey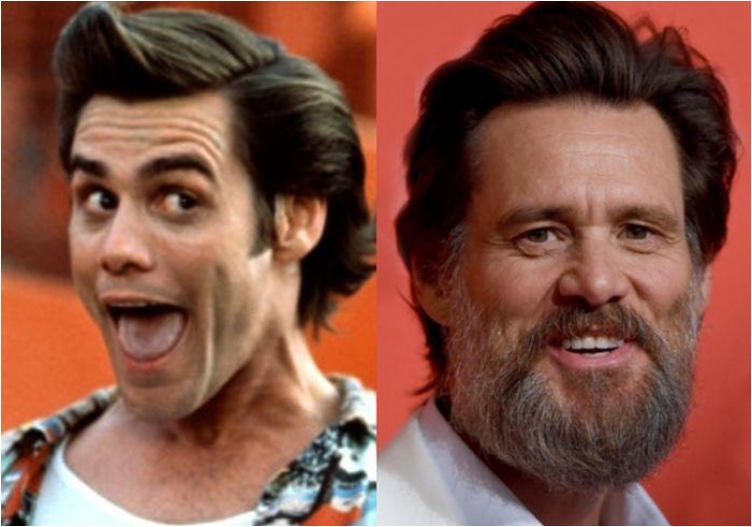 Carrey is just 54 years old, but he looks much older. One can say that after his ex-girlfriend died early in 2015, Carrey was not the same. Her death struck a blow to his heart, and to his looks as well.
16. Liza Minnelli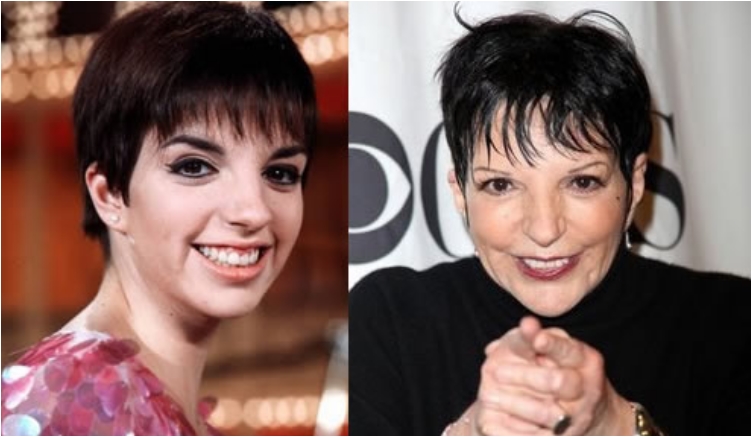 Minnelli is 70 years old, but her career spans six decades. She has worked in one or another way in the entertainment industry her entire life. And despite her looks, she is still one of the legendary celebrities in Hollywood.
17. David Caruso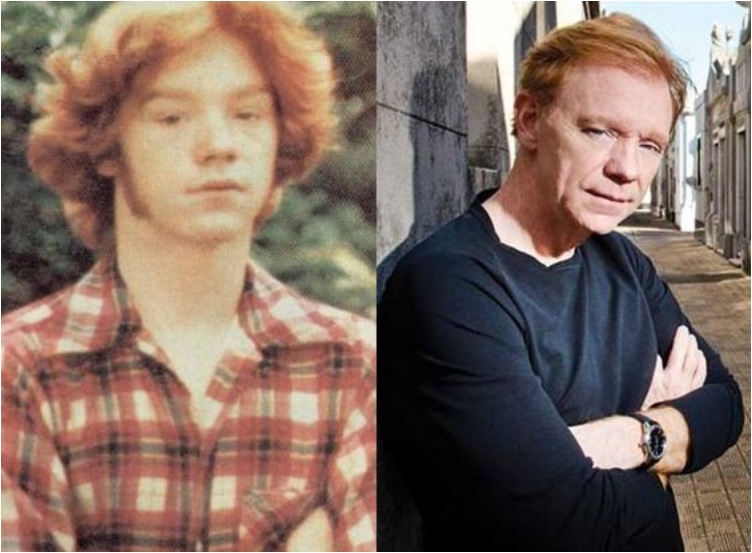 If it wasn't for George Clooney, Caruso would have been one of the most wanted bachelors in Hollywood. He did marry three times, and got divorced three times, but Caruso was the face of American television for almost a decade. He has aged gracefully, and still looks like a catch.
18. Gwen Stefani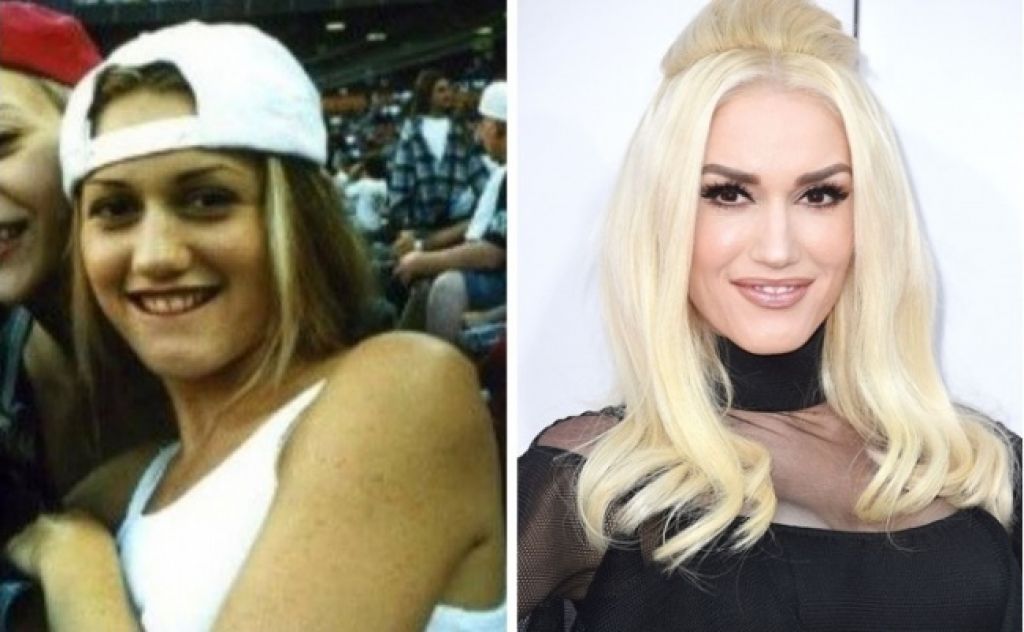 Stefani went from being a cute teen to a sex icon. The former blonde singer of No Doubt has had a great success as a solo singer, and it shows on her face. Truth be told, she underwent a plastic surgery earlier this year, but hey, whatever it takes to look young. The aftermath of plastic surgery might be visible on her face after several years, but for now, the 40-something singer looks as good as ever.
19. Mel Gibson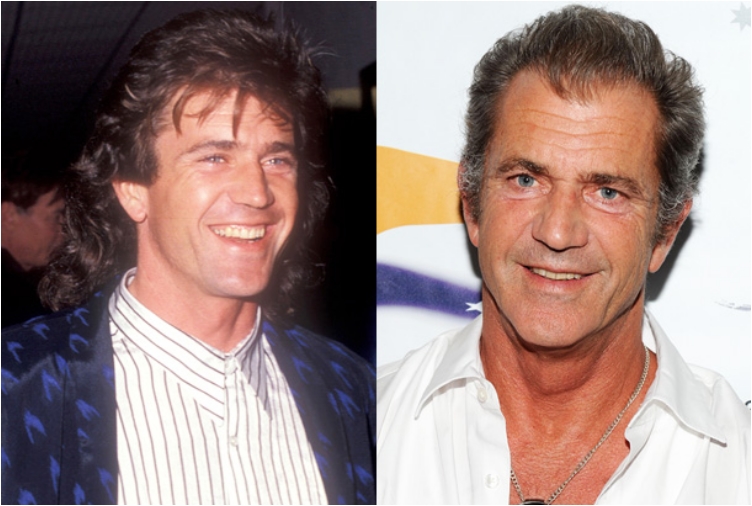 Well, you cannot have long hair forever. Aside from losing some of his hair, Gibson has aged rather gracefully. His face does have some wrinkles, but hey, he just entered his seventh decade. And with all that stress coming from lawsuits and everything in between, Gibson does look good.
20. Carrie Fisher
I do not know how much makeup was needed for Fisher to look decent in the new "Star Wars" movie, but Princess Leia is no longer a princess. One can only assume it will take even more makeup for the next installment of the popular franchise.
21. Bruce Willis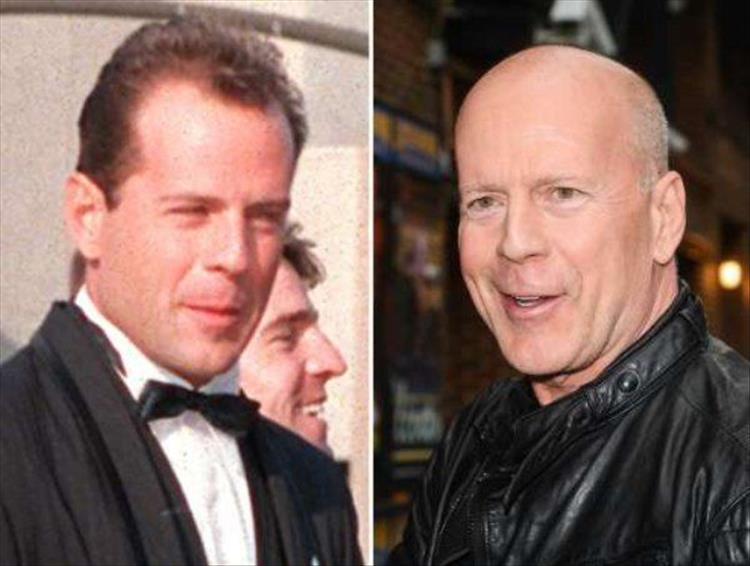 Willis is just not giving up. After all, he was the star of "Die Hard" movies, and it seems like he doesn't intend to stop doing movies. The actor is rumored to reprise his role as John McClaine in the new "Die Hard" movie.
22. Leonardo DiCaprio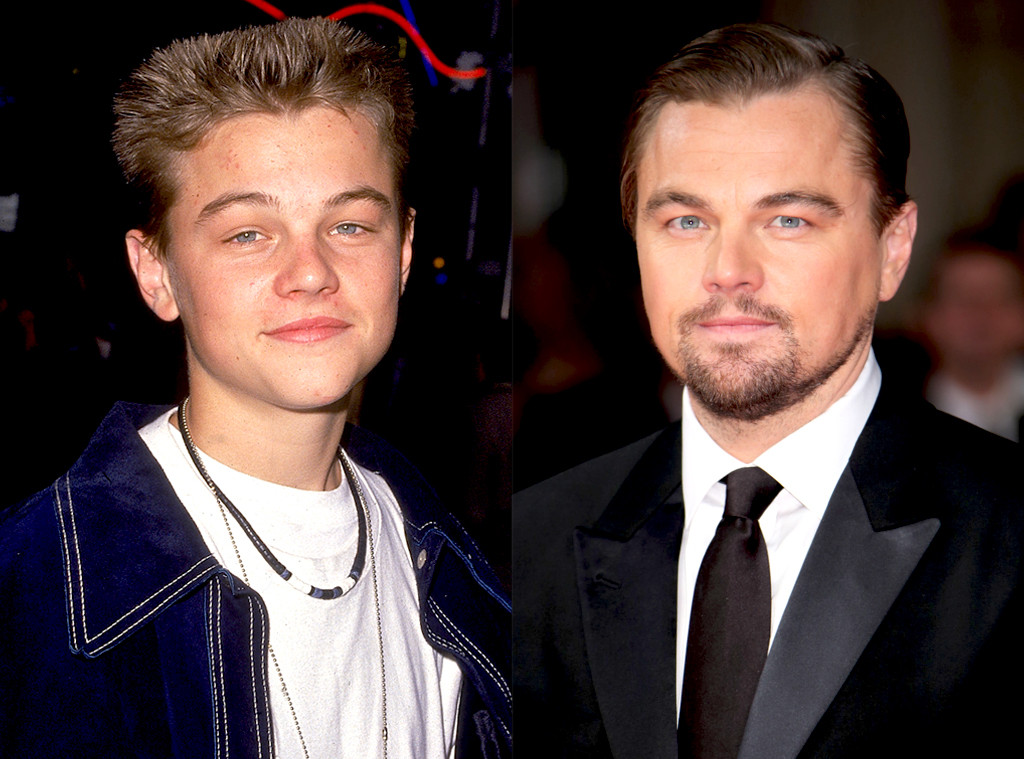 Age does suits DiCaprio. He has become one of the hottest, most handsome and sexiest men in Hollywood. He was a teenage sensation back in the days, but now he looks like a mature men. Sharp, well-dressed and a body to kill for. And the best part is, none of that is a result of plastic surgery. Diet and exercise is the way for DiCaprio.
23. Jennifer Lopez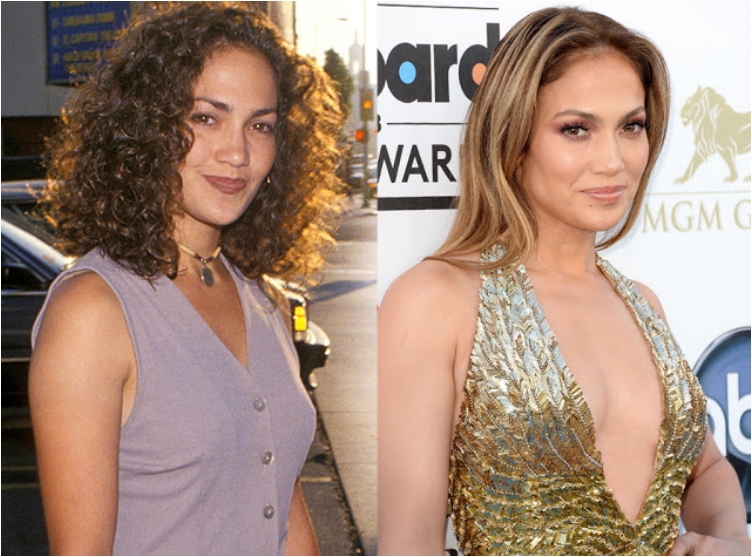 J.Lo is close to the magic 50 number, but she still looks as good as ever on the stage. I don't believe she will live to reprise what Tina Turner did, performing in her 70s and 80s, but Lopez is sharp and sexy like a 20-year-old. With all those healthy juices, and vigorous exercise regime, one can expect nothing less from the Latino star.
24. Sylvester Stallone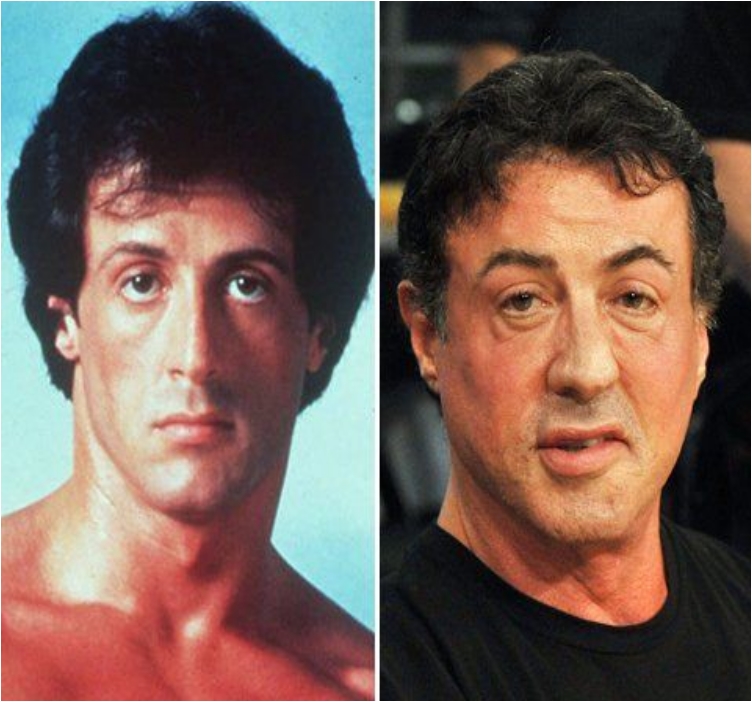 Rocky hasn't aged as good as many hoped. His face and body have given up, but Stallone's spirit still keeps him going. As rumored, he will appear in a Marvel movie in 2017. He will wear a mask for the movie, as people are not much interested seeing a 70-year-old Stallone's face.
25. Linda Hamilton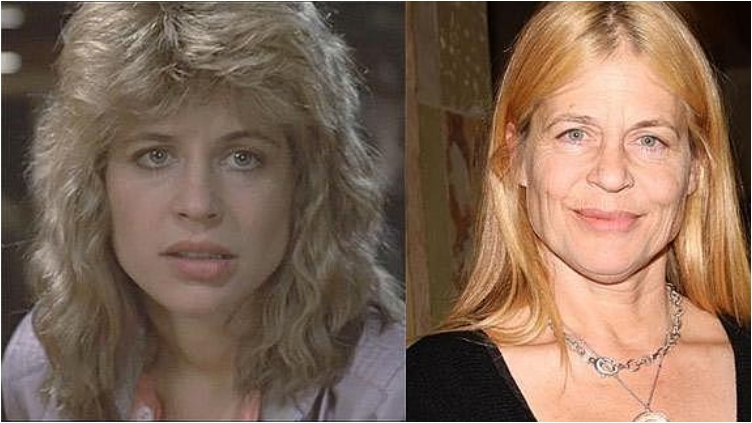 Linda is far and away from her Sarah Connor days. Even though she is just 59 years old, Linda looks much older. One reason, according to the actress, was her marriage to director James Cameron. On one occasion, she described life with Cameron as terrible, and all that stress is showing up on her face.
26. Bono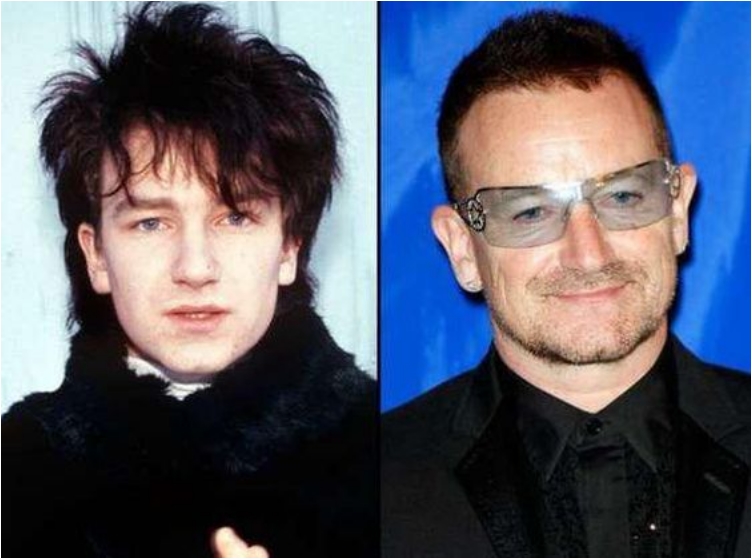 Bono is still one of the best-looking artists in Britain and Hollywood. All that traveling around the world and being a humanitarian has not stopped the U2 singer from looking good.
27. Nicole Kidman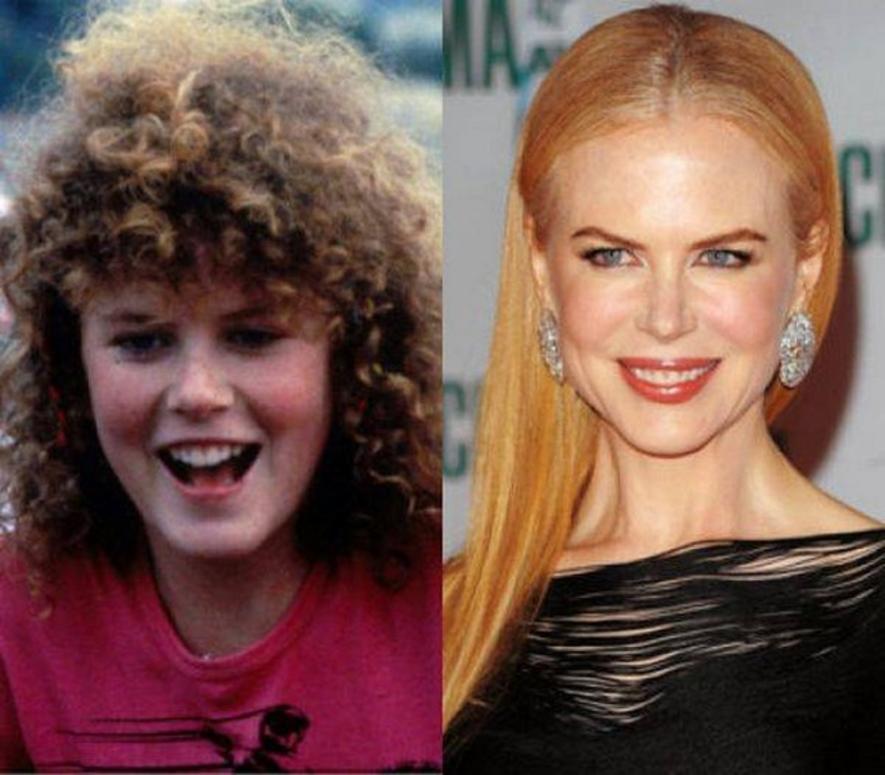 Truth be told, Kidman is still 49 years old. She also went from a cute teenage sensation to one of the hottest female actresses in Hollywood. She underwent a bad marriage with Tom Cruise, but she recovered nicely. She has a body to die for and legs that will stay forever in our fantasy.
28. Elton John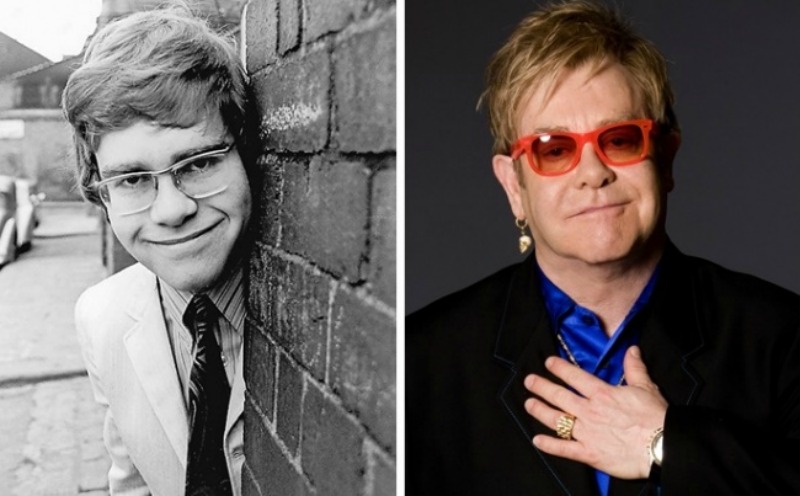 Elton John's signature has always been his charismatic smile, and that will always be there, even as the British singer is approaching 70 years old. This year, he is scheduled to perform in Dubai in December.
29. Jennifer Aniston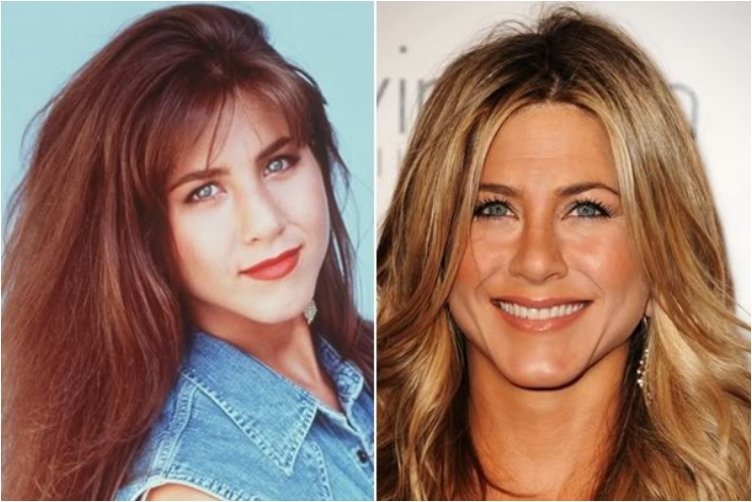 The only thing that has changed is the color of her hair. Going from a reddish brunette to a blonde beauty, Aniston is still one of the most beautiful women in Hollywood. She is also a huge supporter of healthy eating and working out.
30. Tom Hanks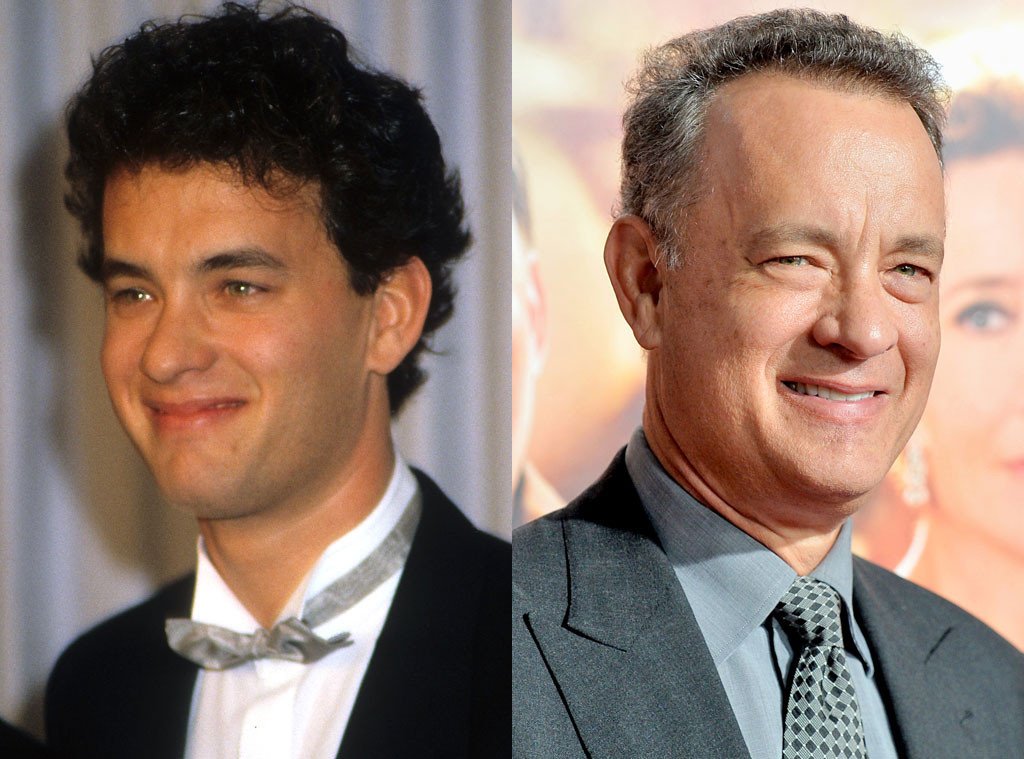 You cannot tell by his looks, but Hanks is actually 60 years old. But when you take care of your body, your body will respond in a good way. It was fun to see Hanks dancing in a Carly Rae Jepsen video last year. And it was the perfect proof that the actor is still healthy and ready to go.
31. Scarlett Johansson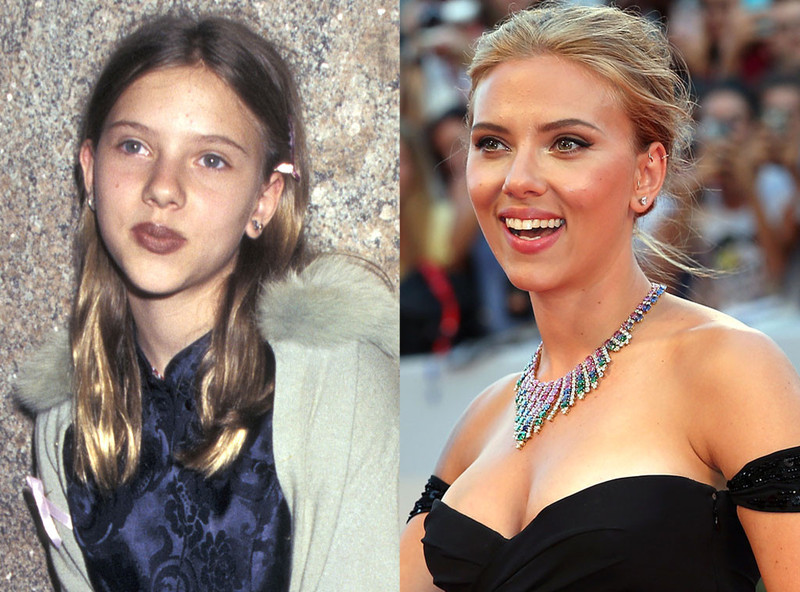 Johansson is entering her best years, when she will conquer Hollywood. Being part of Marvel movies in the golden age for comic movies sure does help, and her role as Black Widow made her one of the sexiest women in Hollywood. Johansson is no longer that cute, innocent and confused child we once knew.
32. Mary-Kate and Ashley Olsen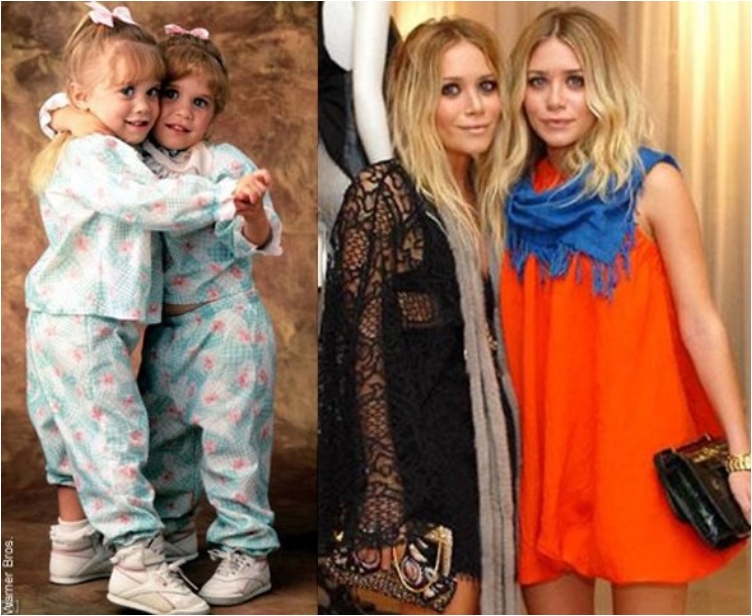 The Olsen twins have aged gracefully, and have gotten to a point where they are appreciated for their work in the business world, not for their looks. The cute and innocent twins are now running an empire, as they have taken the fashion world by storm.
33. Billy Idol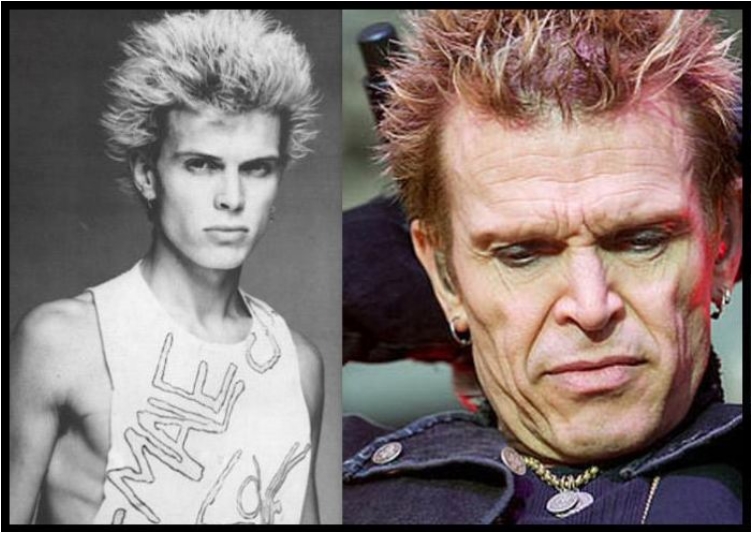 When you enjoy narcotics, alcohol and much more in your young age, you can expect to look horrible at older age. Billy Idol might be still producing music, as he released his last album in 2014, but he is nowhere near the sex icon girls loved.
34. Kylie Minogue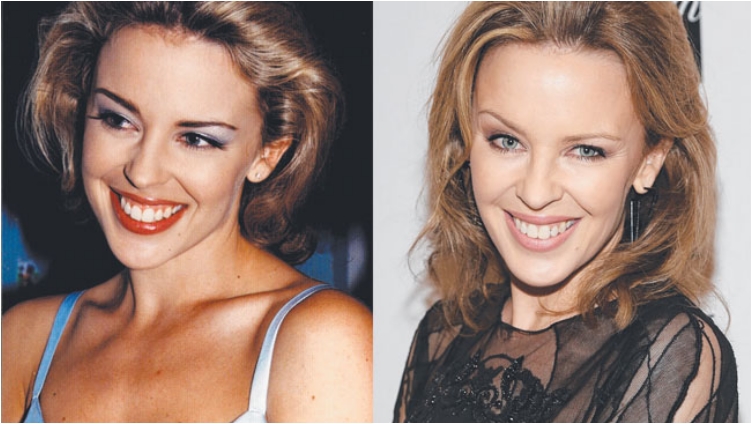 Earlier this summer, Minogue took her clothes off, put her swimsuit on, and posed for a photoshoot. Her curves looked sensational, as the 48-year-old singer reminded us all that she was once a sex icon. Minogue will probably stay sharp and sexy for several more years, as she is very committed to healthy eating and exercising.
35. Adam Levine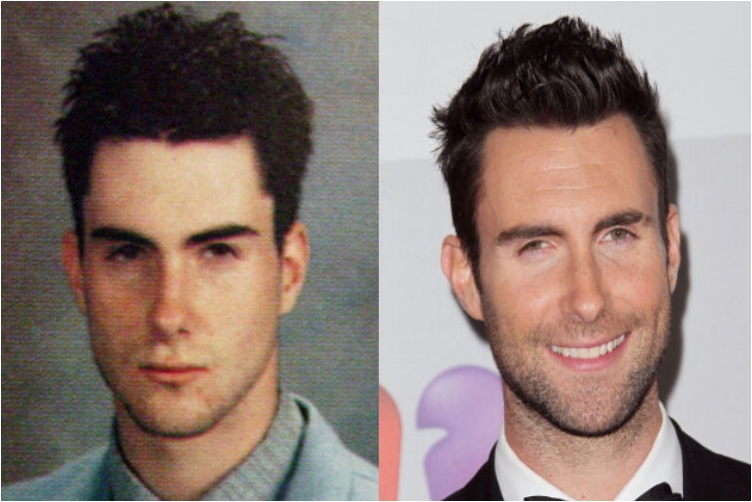 It would be a reach to say that the duckling has turned into a swan, but Levine sure does look much sexier now. He was just an average-looking teenage boy in high school and college, but he has grown into one of the sexiest men alive.
36. Janice Dickinson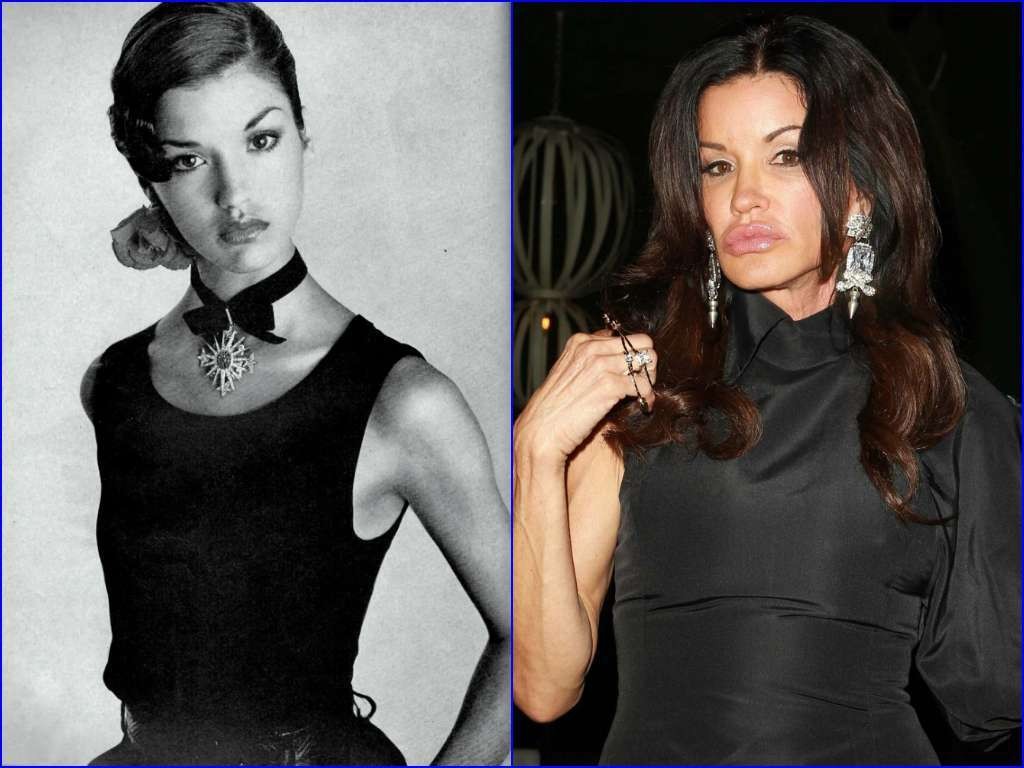 The first supermodel is no longer beautiful. Janice is considered by many the first supermodel in the fashion world, but cancer and multiple plastic surgeries have taken their toll.
37. Mark Hamill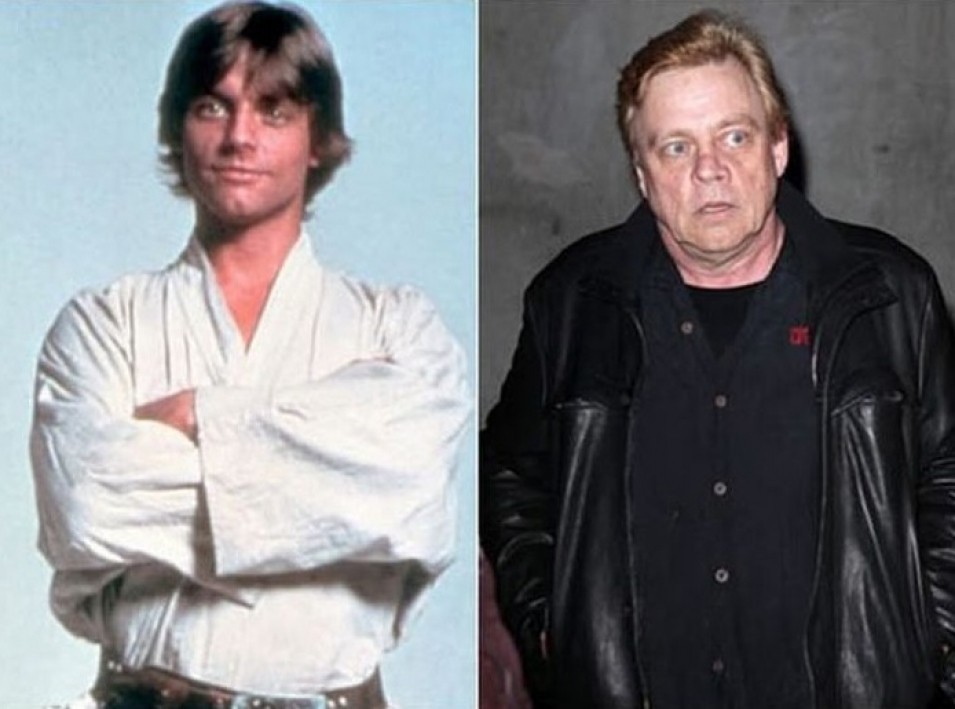 Unlike his "Star Wars" colleague Carrie Fisher, Hamill actually looks decent even at the age of 64. He has managed to stay healthy, and surgery-free for a long time.
38. Dolly Parton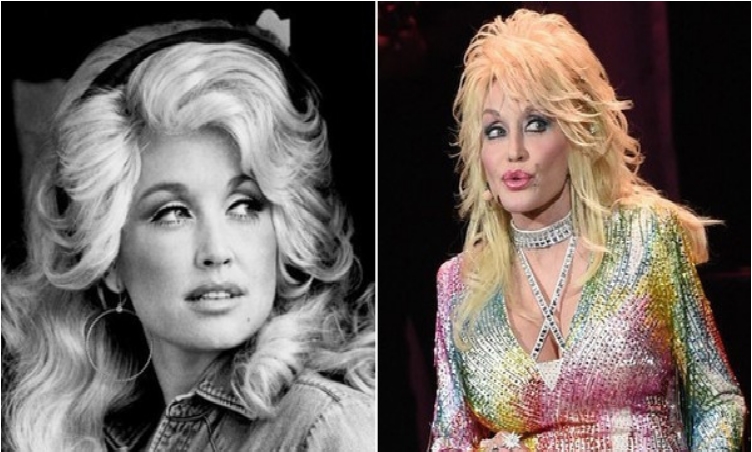 Not many probably remember this, but Parton was one of the sexiest women alive. Back when she was breaking records in country music, Dolly looked as good as any celebrity. Now in her seventh decade of life, Parton is just a shell of her former self. Even the large number of plastic surgeries have not helped.
39. Renee Zellweger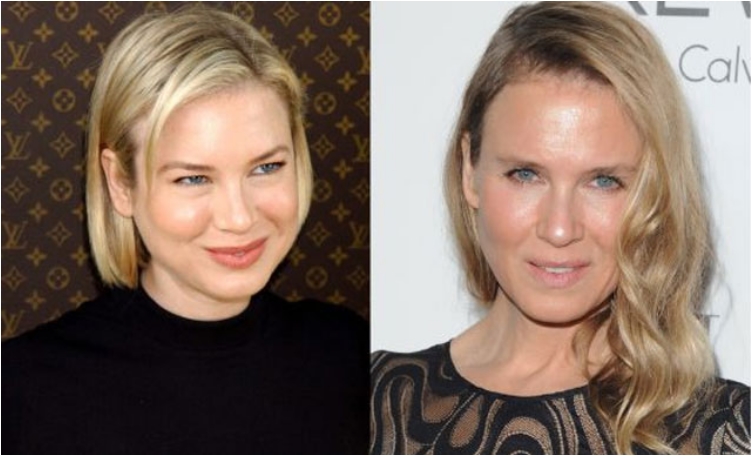 The thing you will notice first is that Zellweger has lost her signature cheekbones. Nowadays, she does not look as cute as she was, even though she is only 47 years old.
40. Jack Nicholson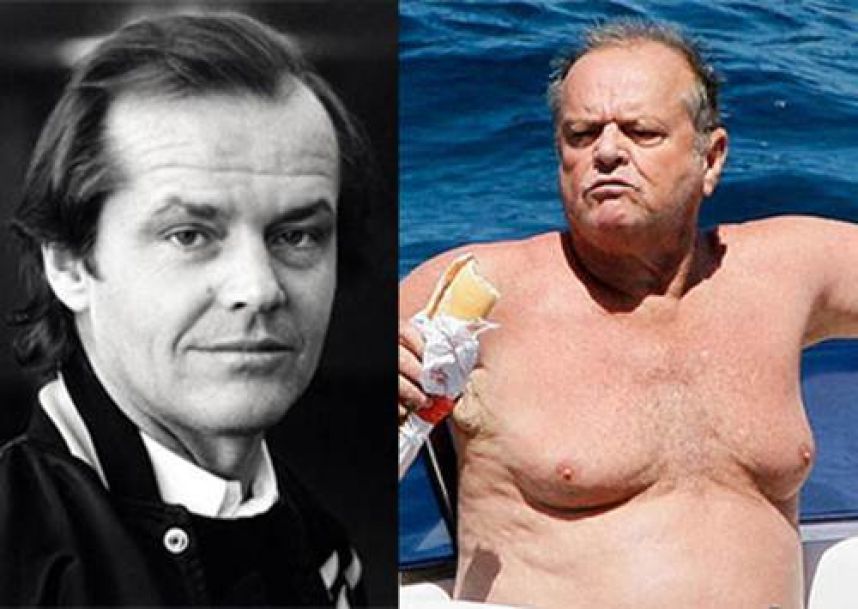 Hey, when you reach a certain age, your body just cannot hold it anymore. Nicholson is 79 years old, and he just cannot handle the wear and tear anymore. Some 10 years ago, Nicholson was still looking fairly decent. But he just decided to enjoy life to fullest, and it shows, especially in his belly.
41. Kim Cattrall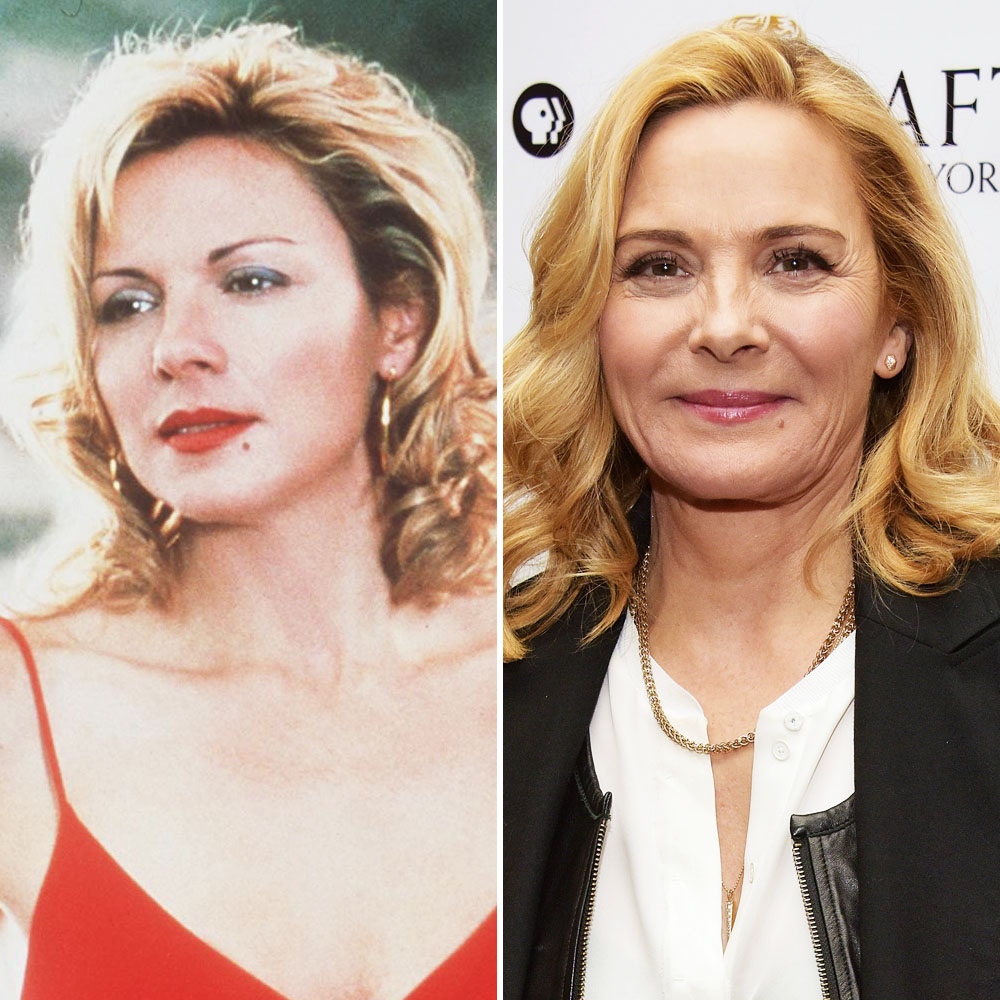 Samantha from "Sex and the City" is still very much doable. I do not want to sound pervy, but I do think men still are attracted to her. The actress has managed to take great care of her body, and it shows, even though she is 59 years old.
42. Mickey Rourke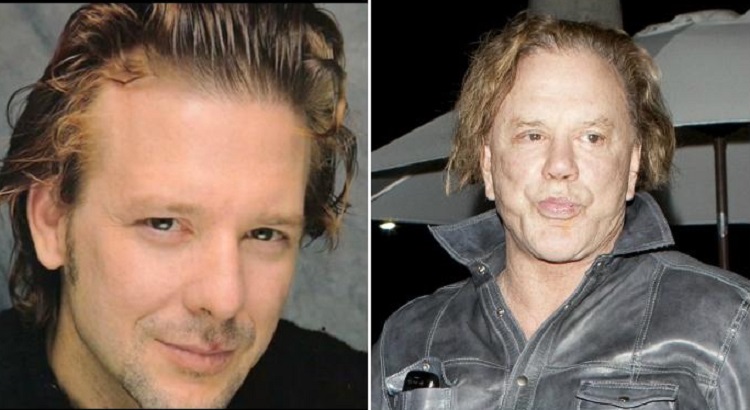 If there is one actor that Hollywood will always feel sorry for, that is Mickey Rourke. Nobody knows what happened to Rourke, and what caused his demise to the point people do not recognize him anymore. Before he was actor, he was also a professional boxer, and one might assume that a professional athlete would take care of his body. But that was not the case with Rourke.
43. Miley Cyrus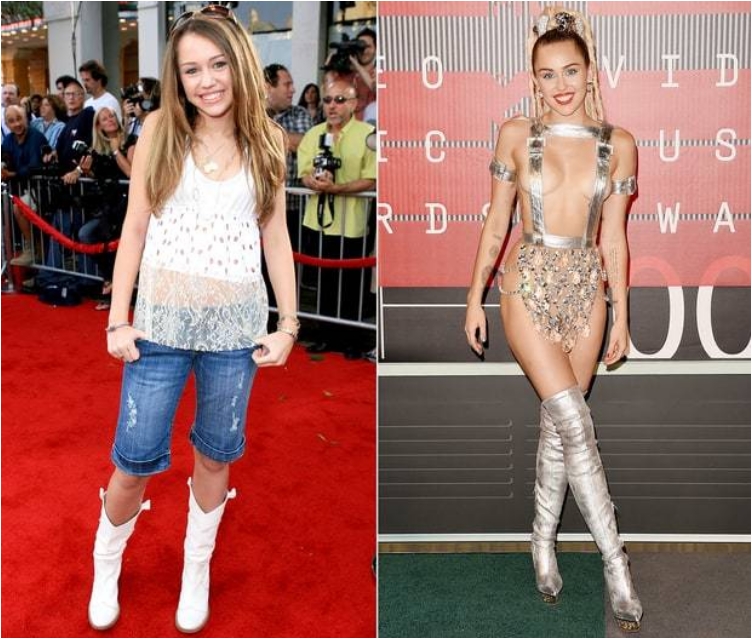 I just cannot believe that this innocent and sweet child from Disney television grow to be such controversial character. Cyrus went from full dressed to naked at the red carpet events.
44. Mischa Barton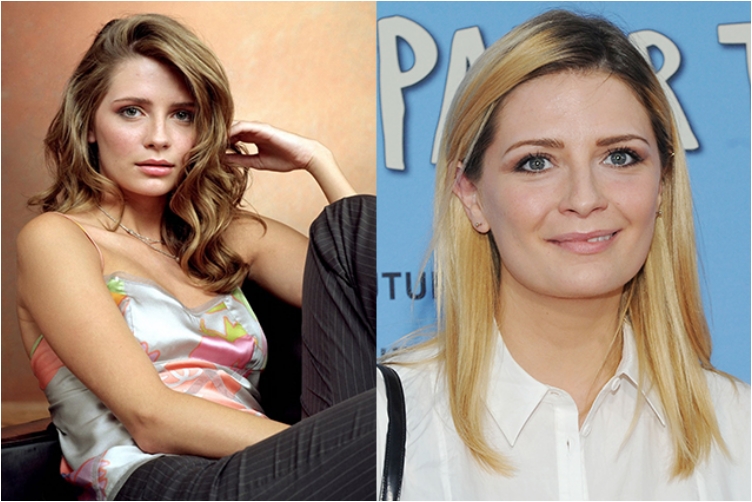 The teenage star has grown to be a very good looking woman. Barton was never considered a sex icon in Hollywood, and her subtle beauty suits her perfectly.
45. Arnold Schwarzenegger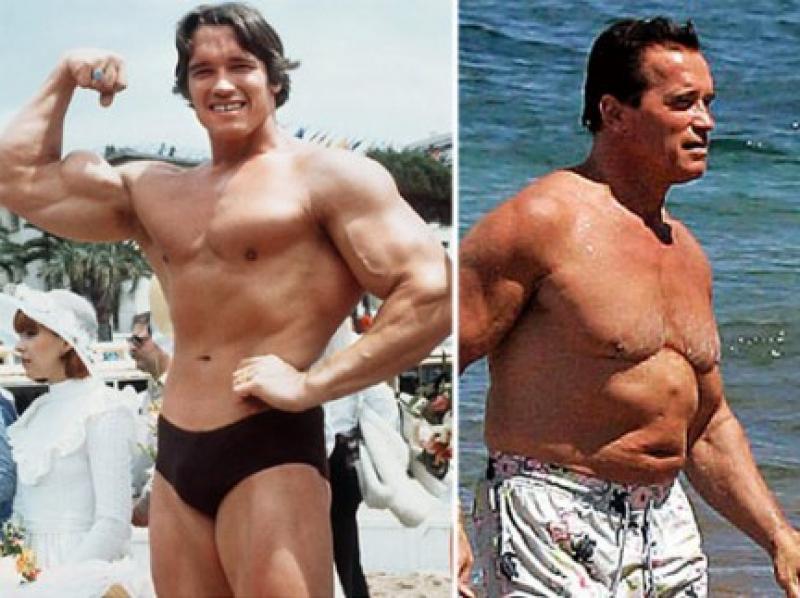 Some 10 years ago, Schwarzenegger was still working out and keeping his body in great shape. But he is now 68 years old, and it was time to hang up the weights.