What if I tell you there is a place on Earth where all types of weirdos gather? Can you guess the name of the place?
Well, I'll save you some trouble, that place is Walmart, a place where you can get anything you need, and enjoy a freak show while shopping for groceries. Sometimes, I even wonder why should you bother dressing up for going to Walmart?
After all, Walmart is a place where you can show off all your quirks, and nobody will ever judge you. Well, someone might take a picture of you, post it online, and you might become a subject for laughs. But, all is good in the country of Walmart.
Now, if you want to know how the world would look if there was no dress code whatsoever, just visit a Walmart store. Or, you can browse through the pictures and see for yourself.
1. Likes feeling the breeze between the knees.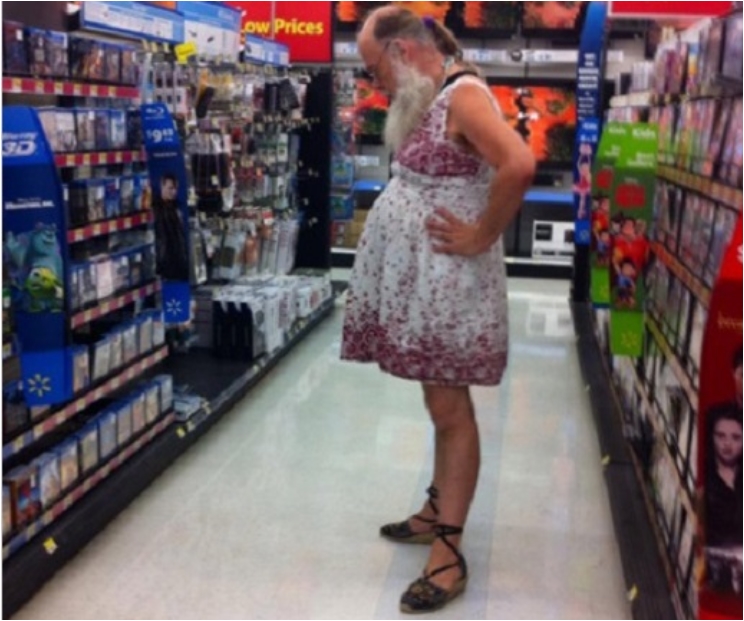 2. The butt lift that went too high.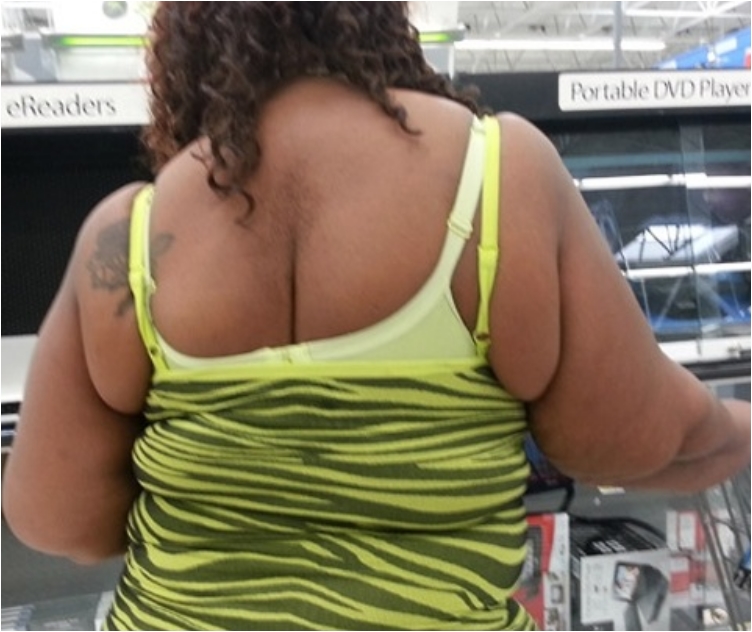 3. The fastest shopper in Walmart.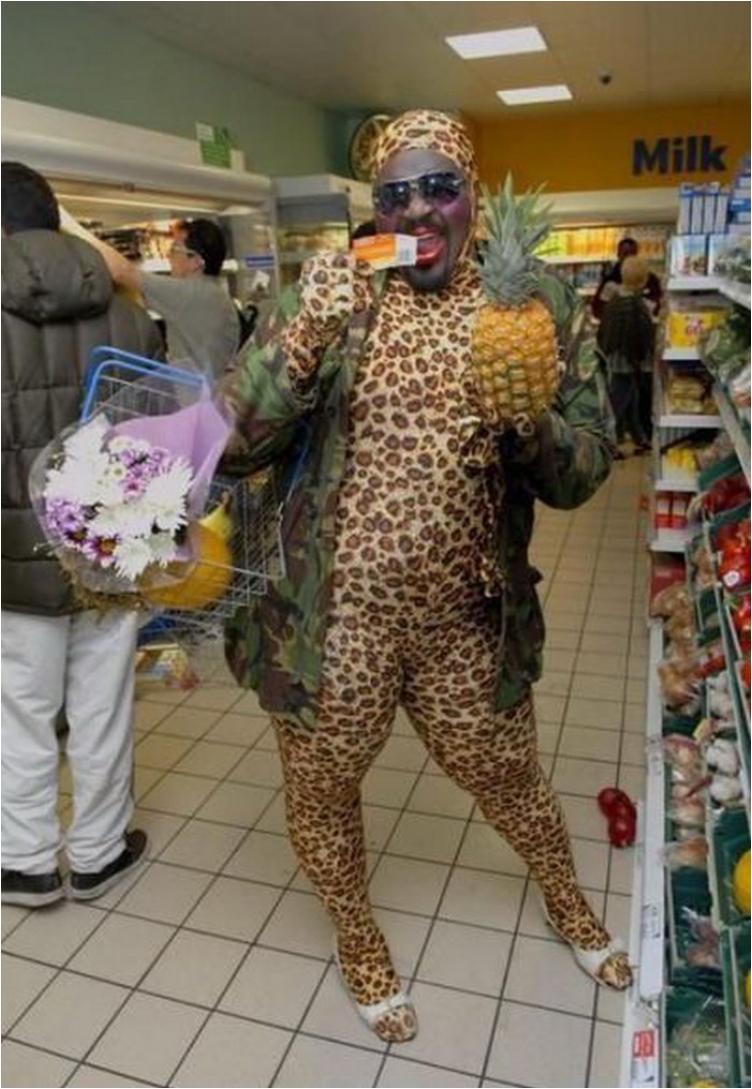 4. When your friend is a drag.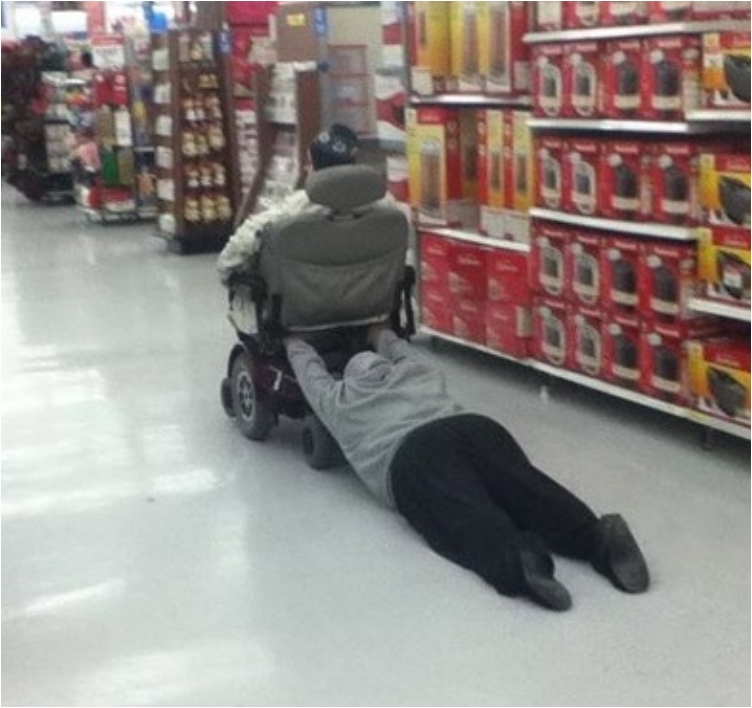 5. Went for the highlander look. Nailed it.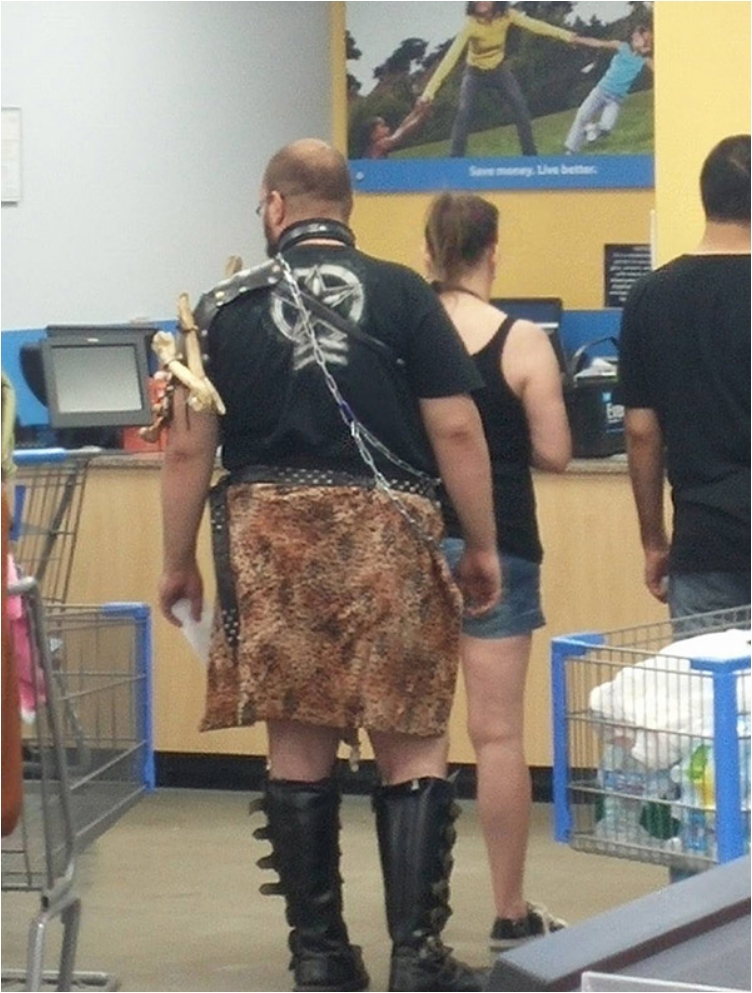 6. The Walmart Batman and his ride.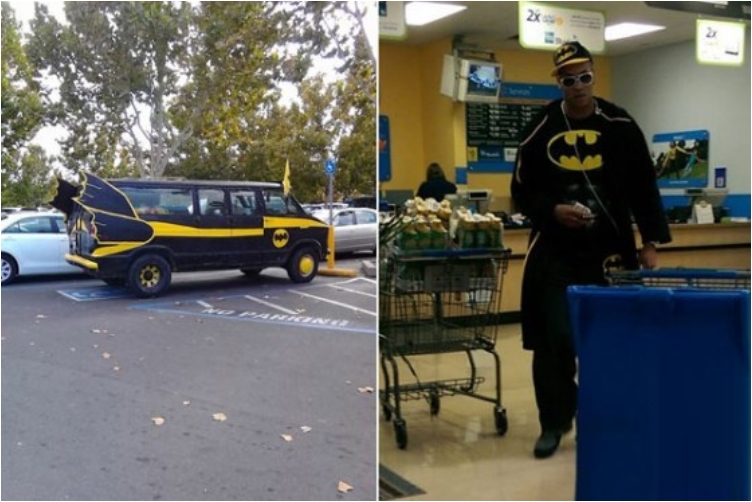 7. Just smurffing around.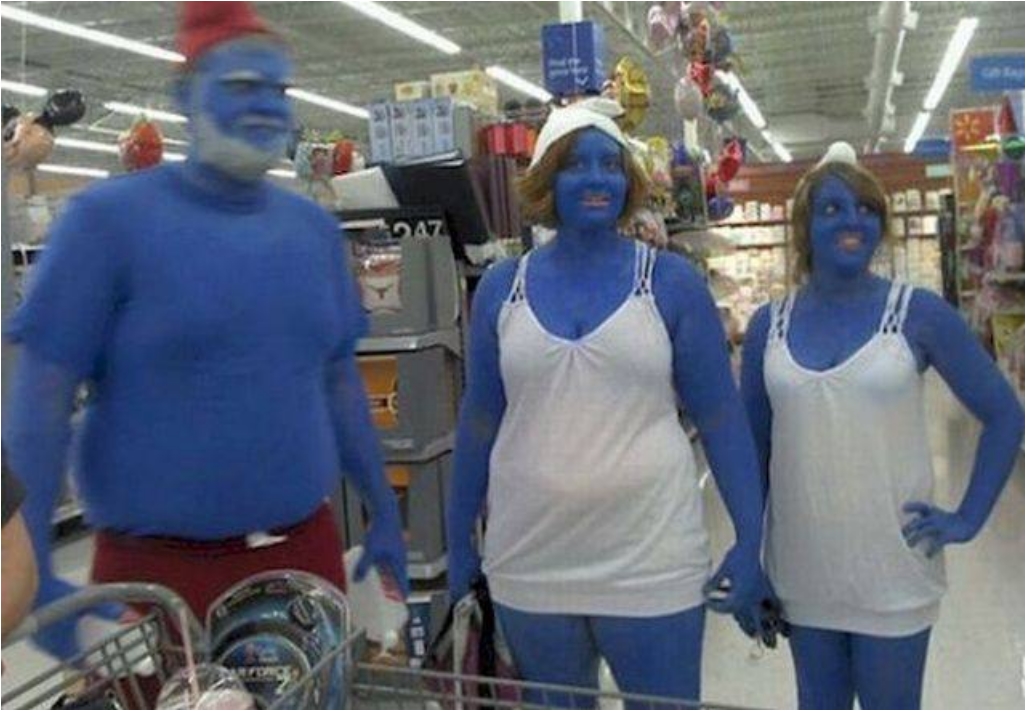 8. After you get used to the chaffing, they're quite comfortable.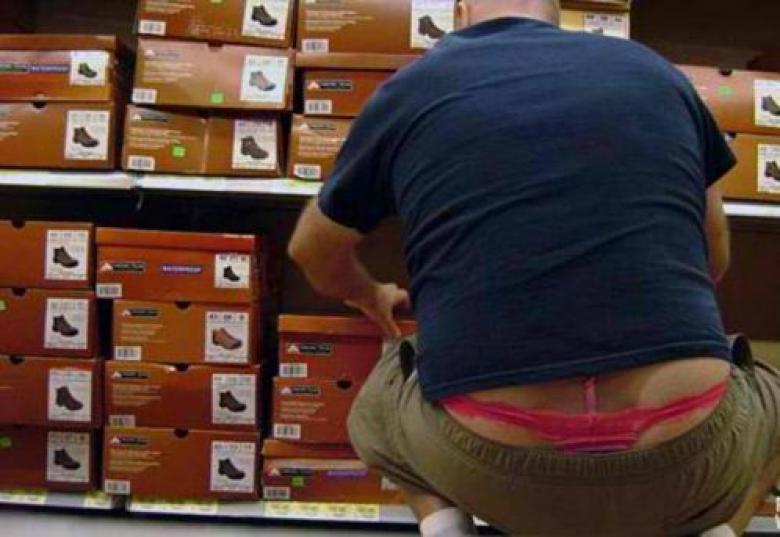 9. It's not a mohawk it's a wow-hawk.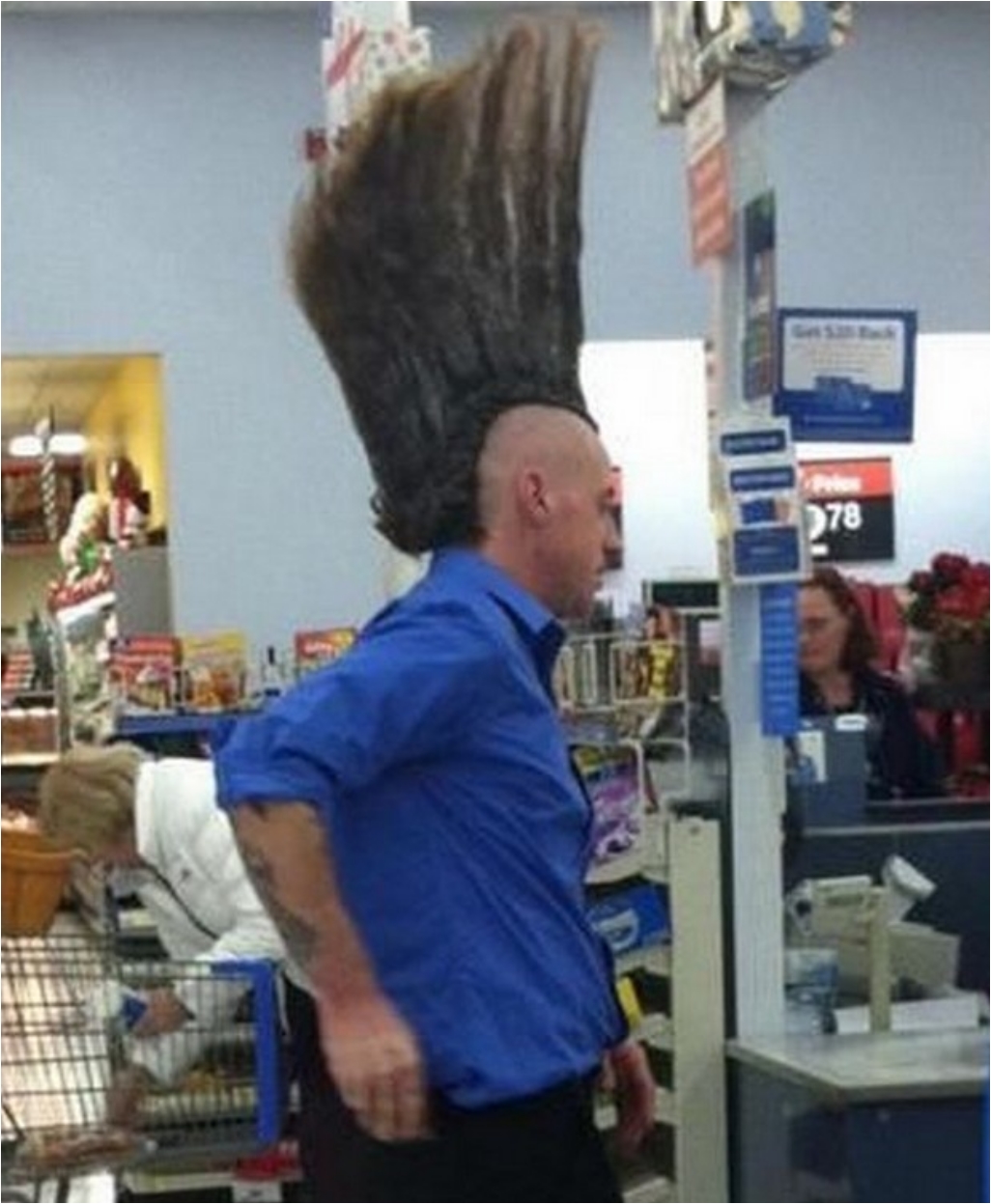 10. Talk about curling your toes.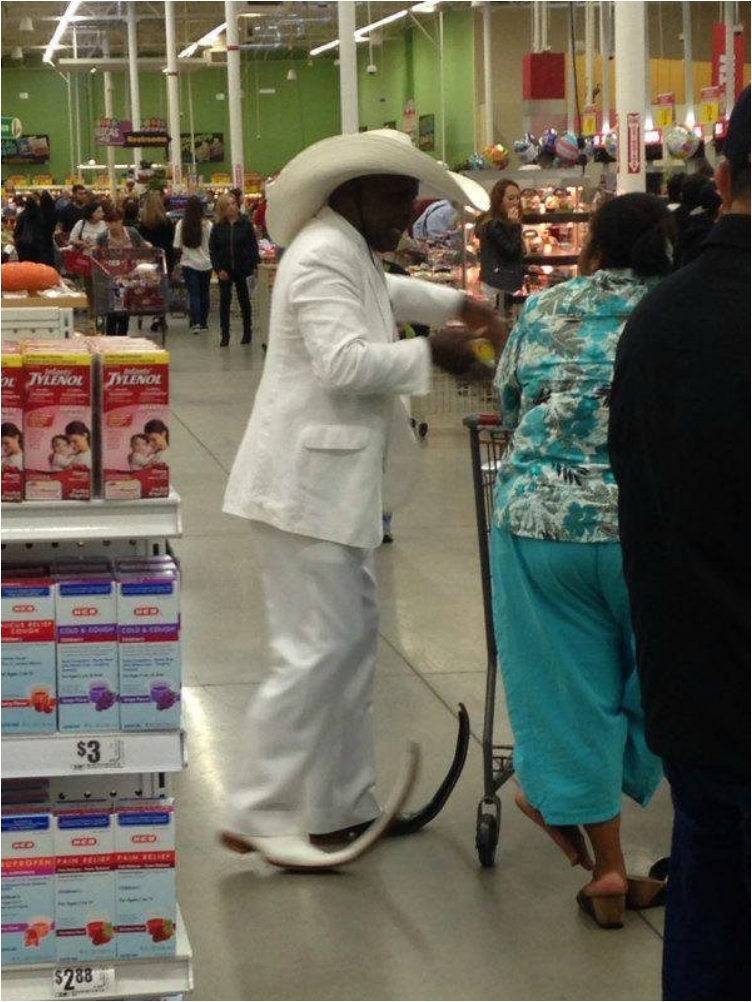 11. Pretty in pink.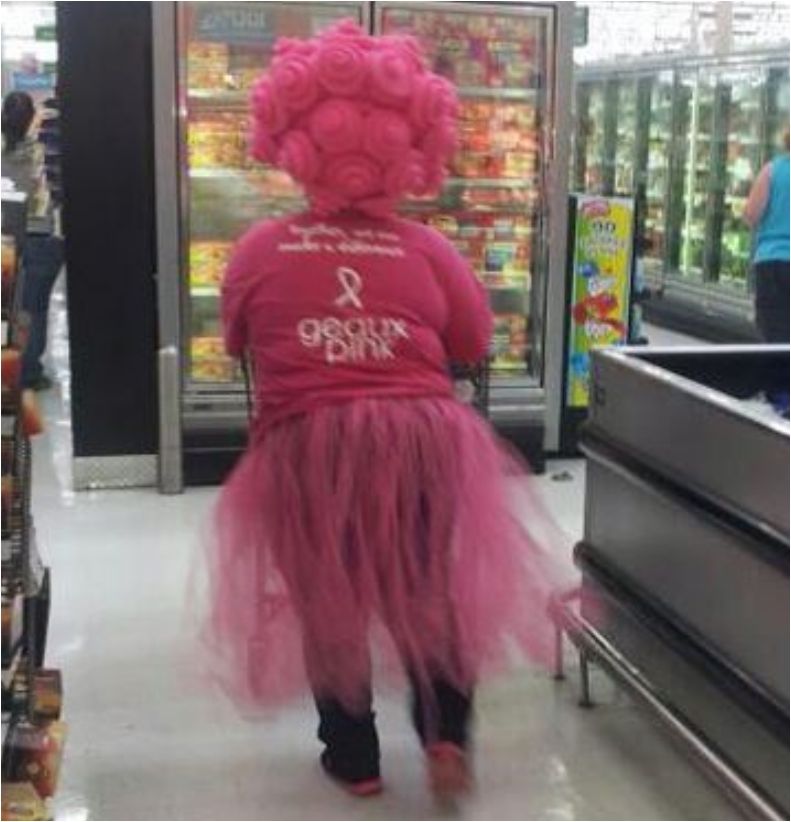 12. Her boyfriend tailed her there.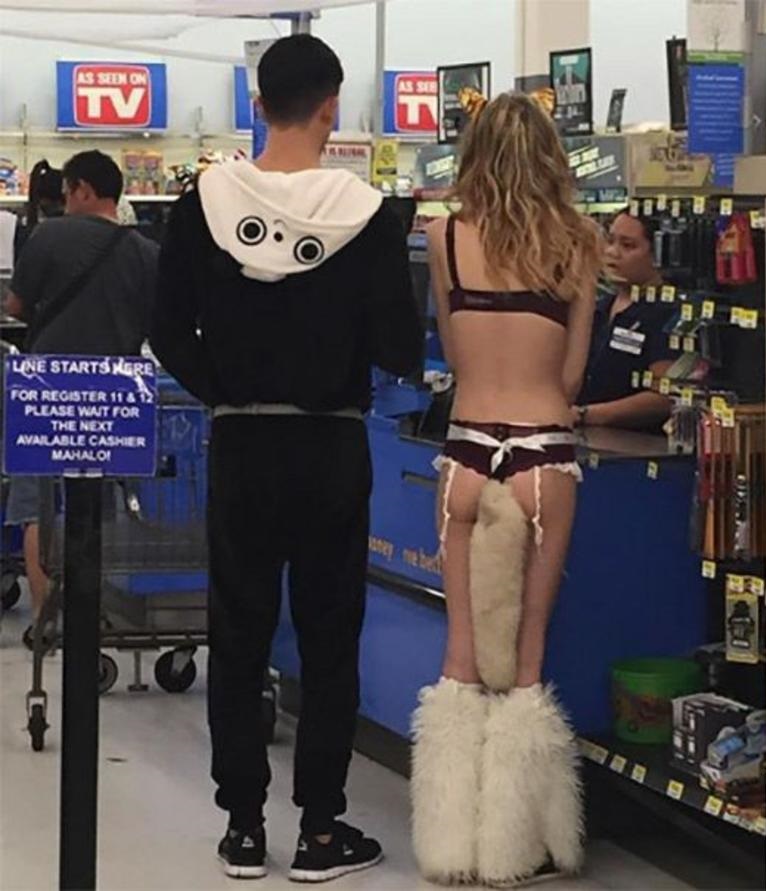 13. Rockin' It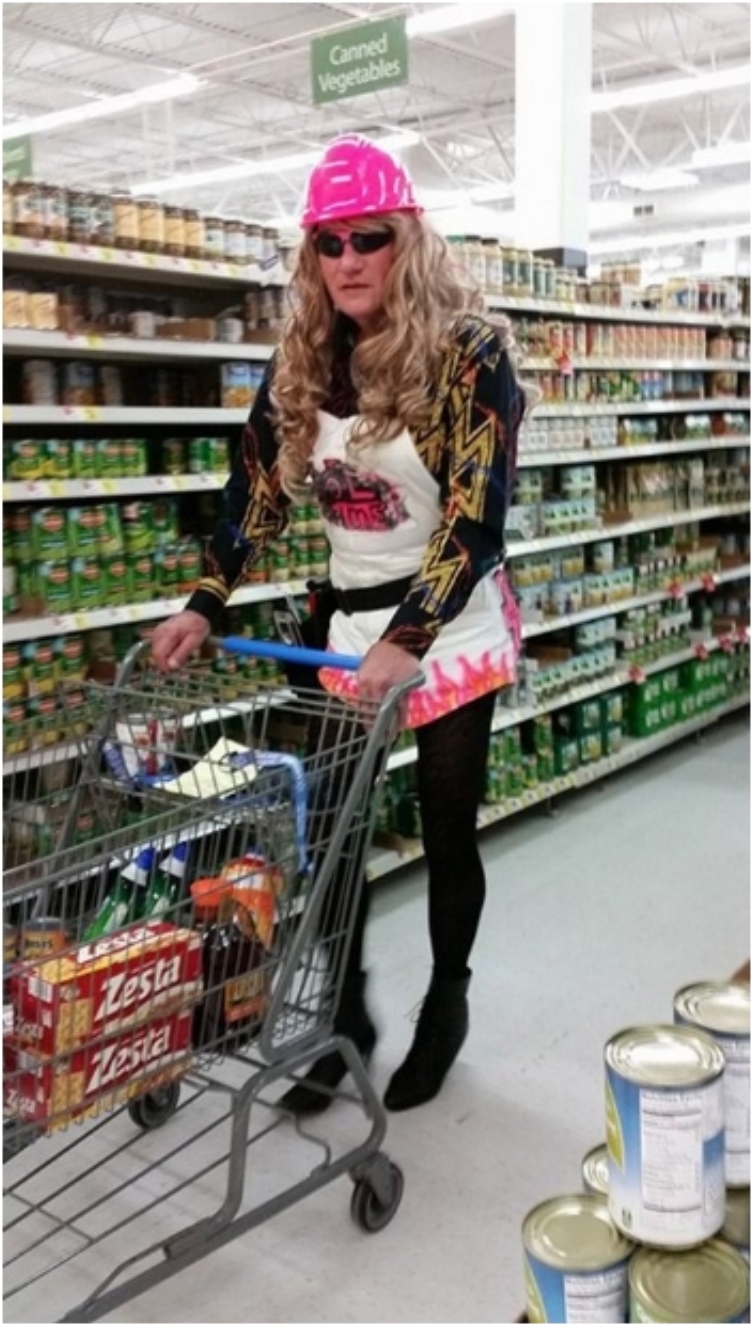 14. Well, hello cousin It.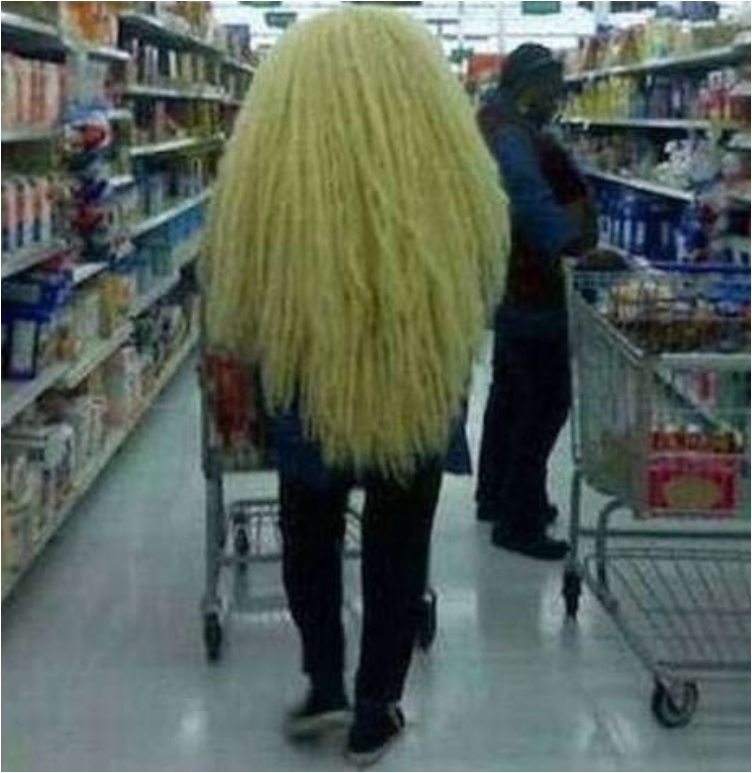 15. Nice lamb, old goat.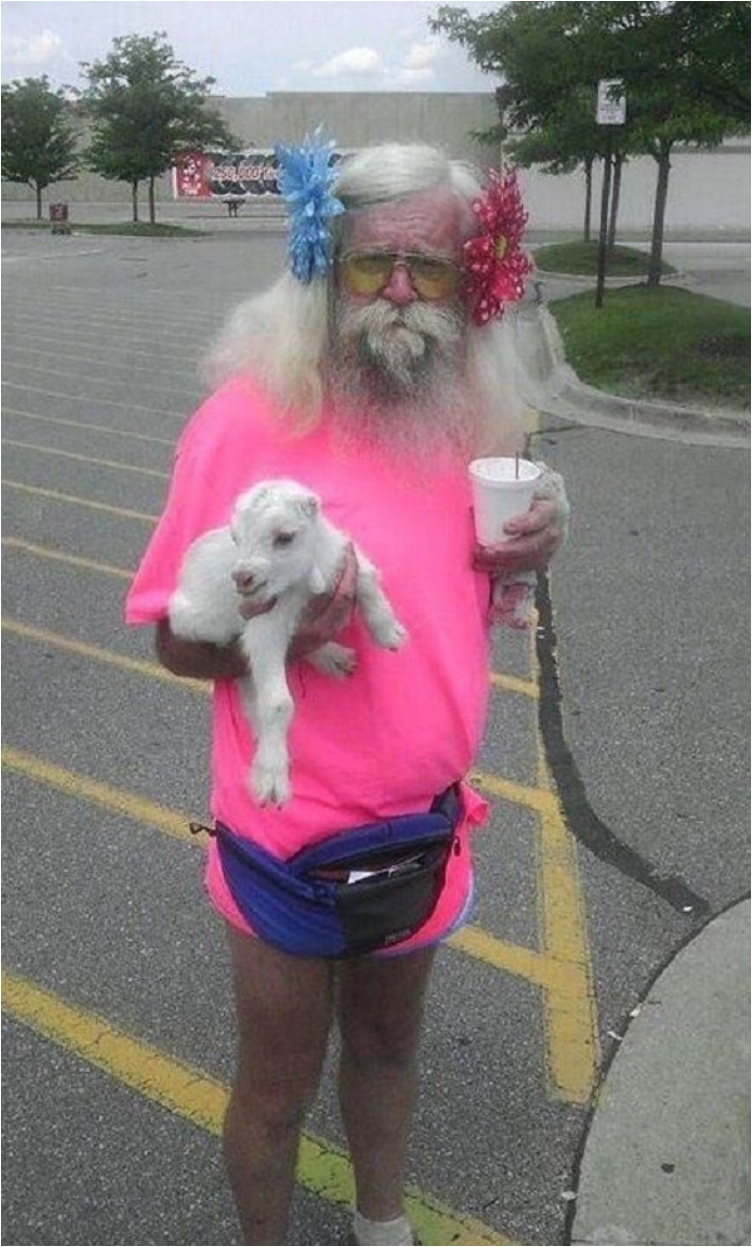 16. Play it cool, no one will notice.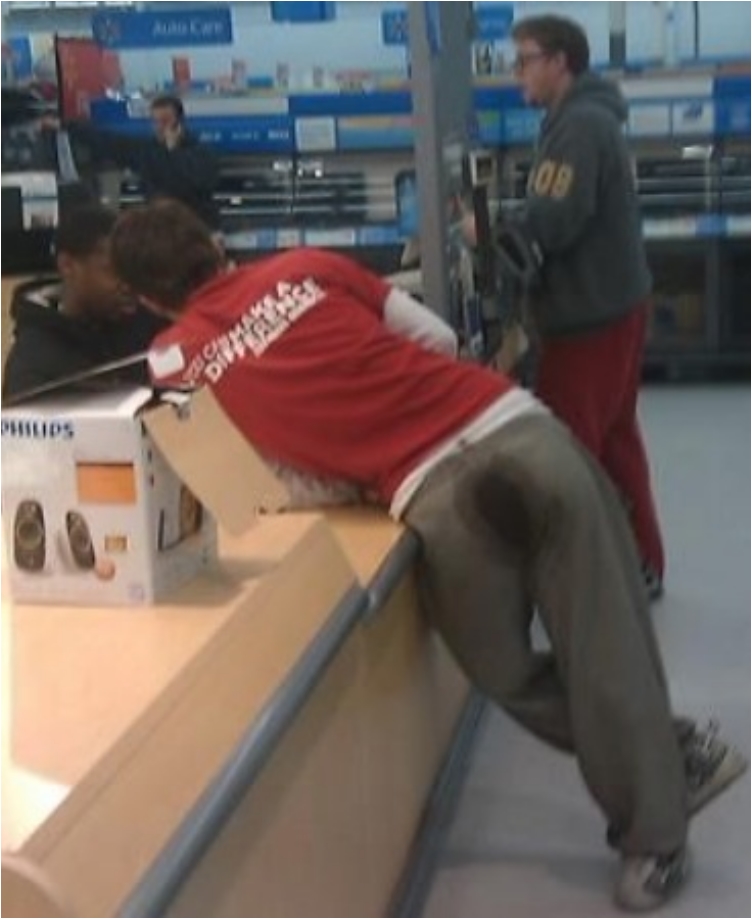 17. Wonder woman, what happened?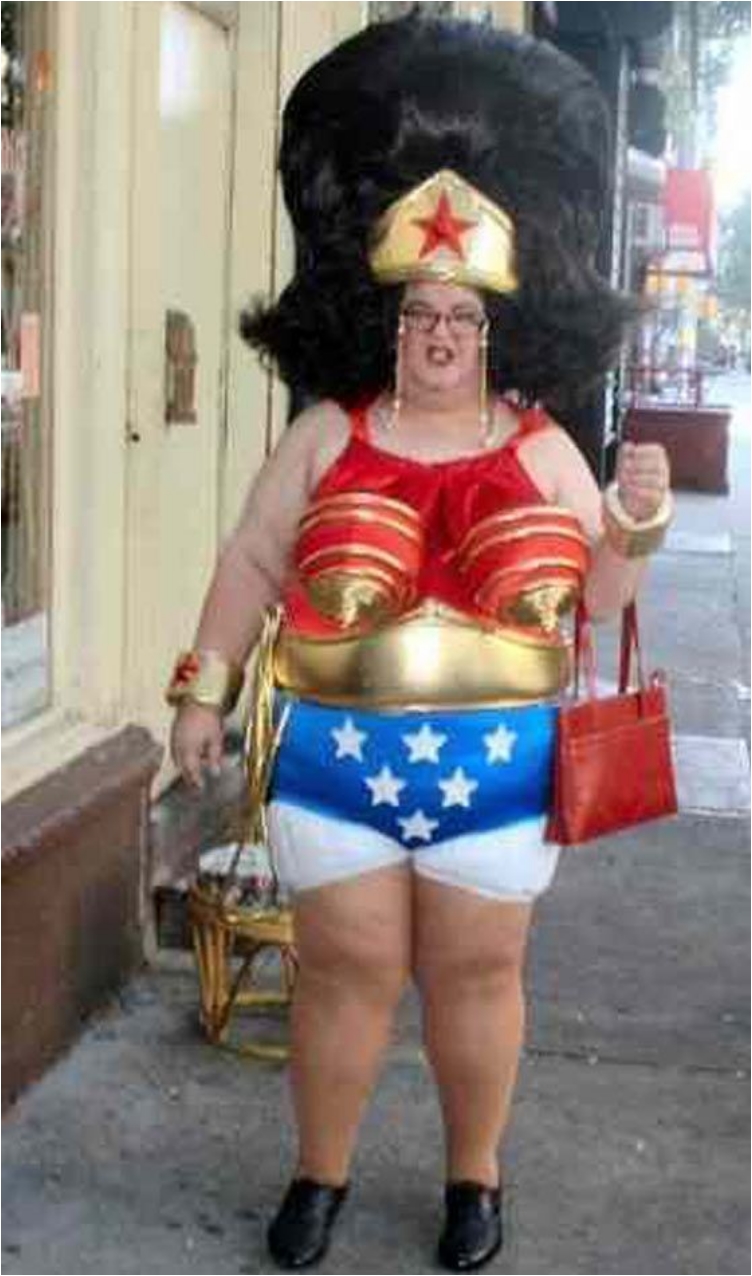 18. A fine lady, all dressed in pink.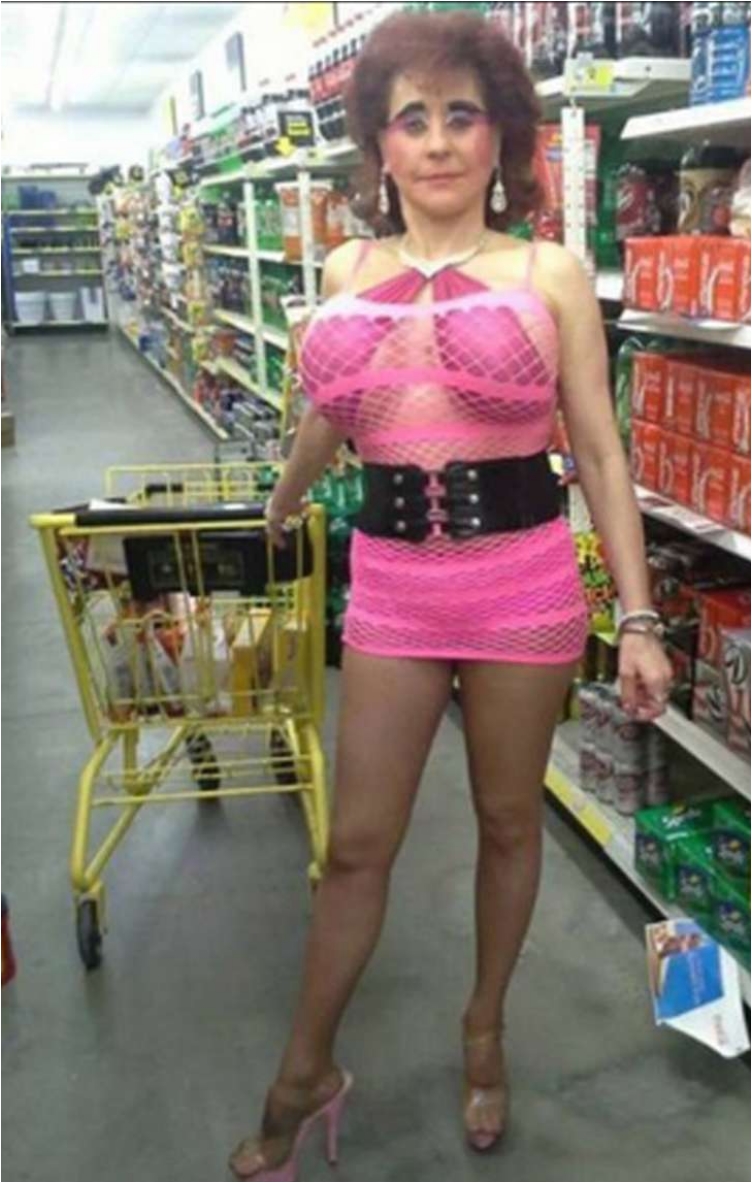 19. How to get men looking at crotches.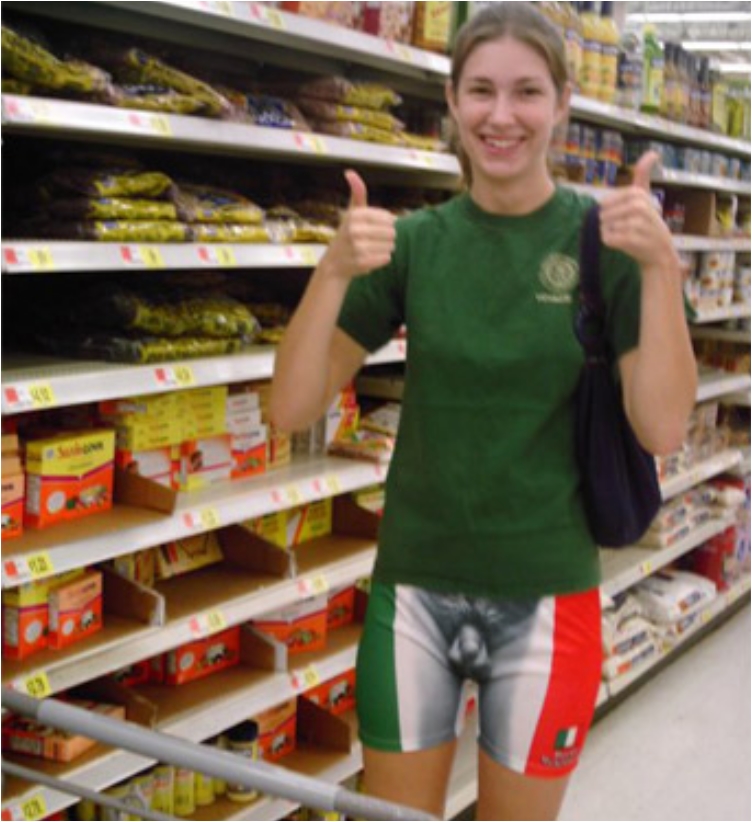 20. Who's he waiting for?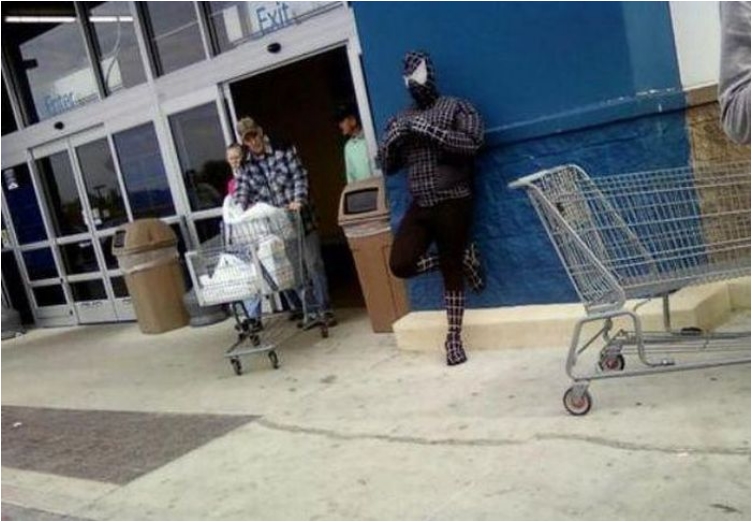 21. Why wear clothes when a thong will do.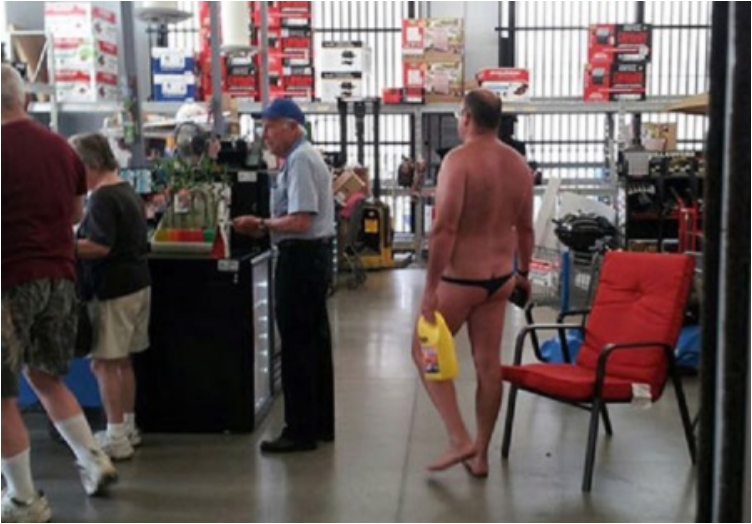 22. What was he thinking? Red isn't his color.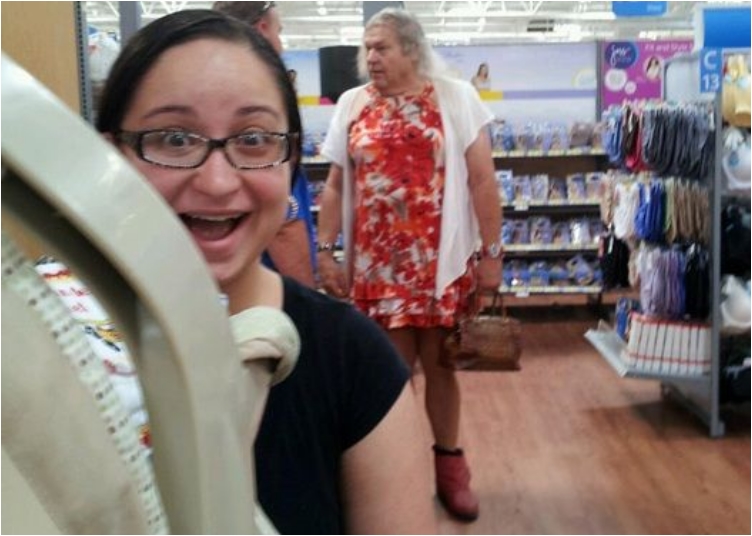 23. Spilling over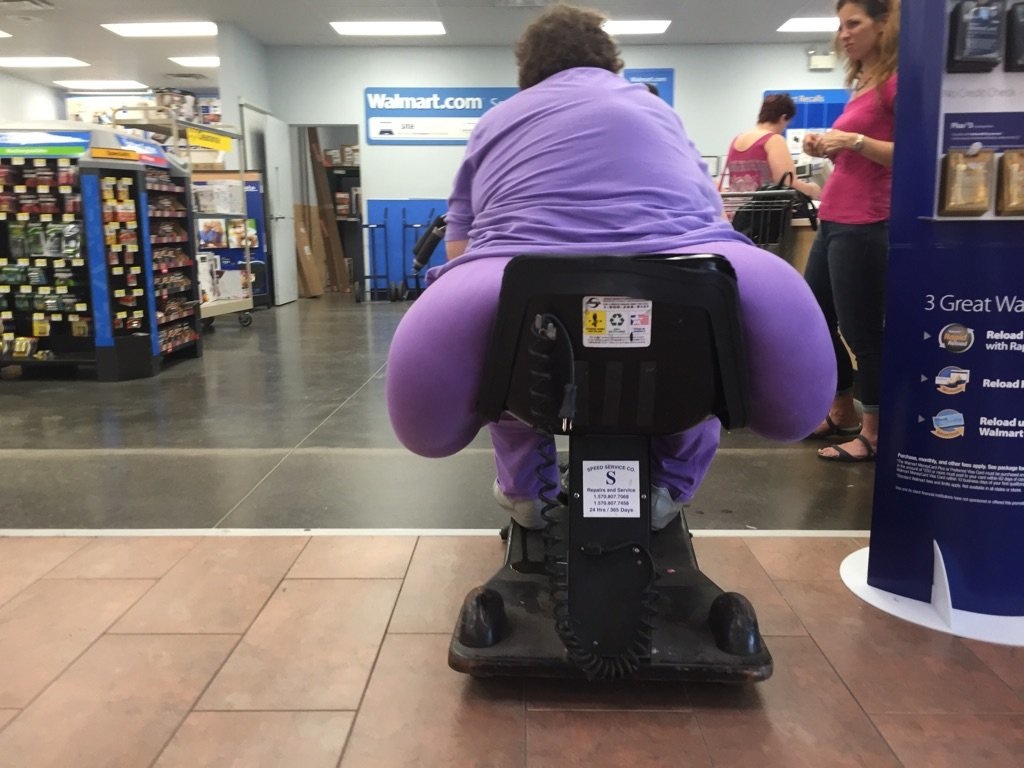 24. Is she coming or going?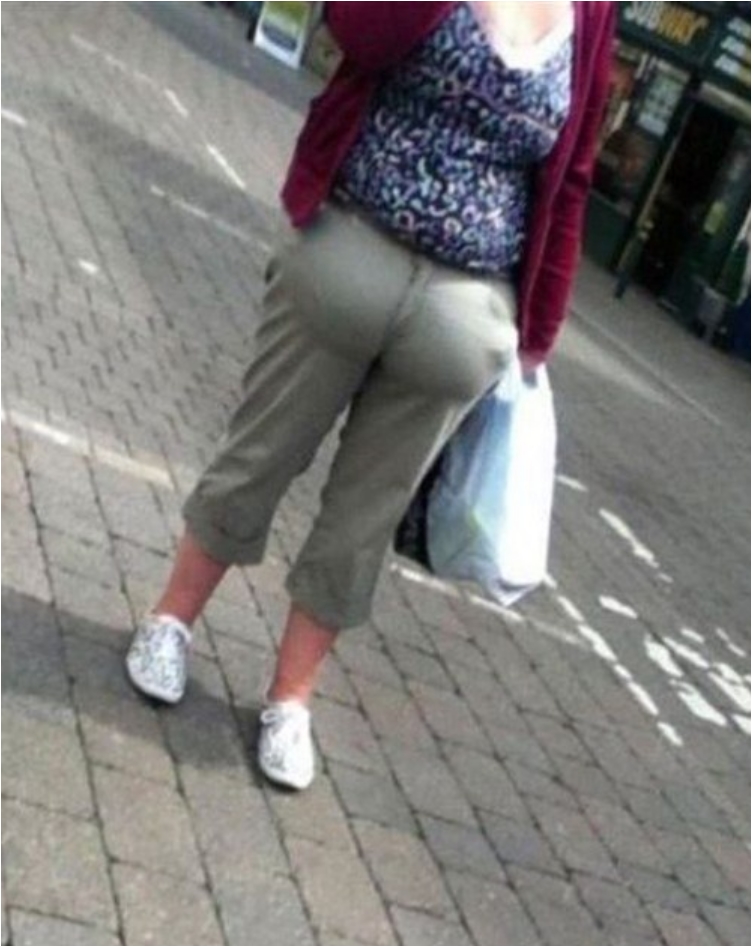 25. Well, of course you don't wear jeans under a dress.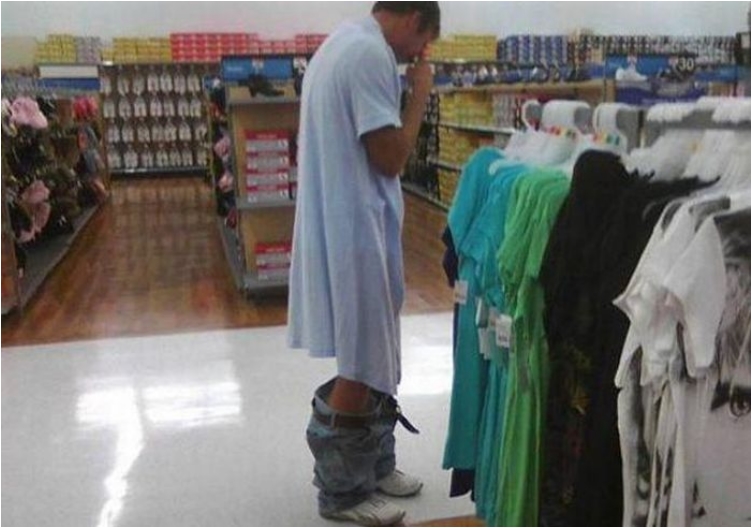 26. Have the perfect wedding venue only at Walmart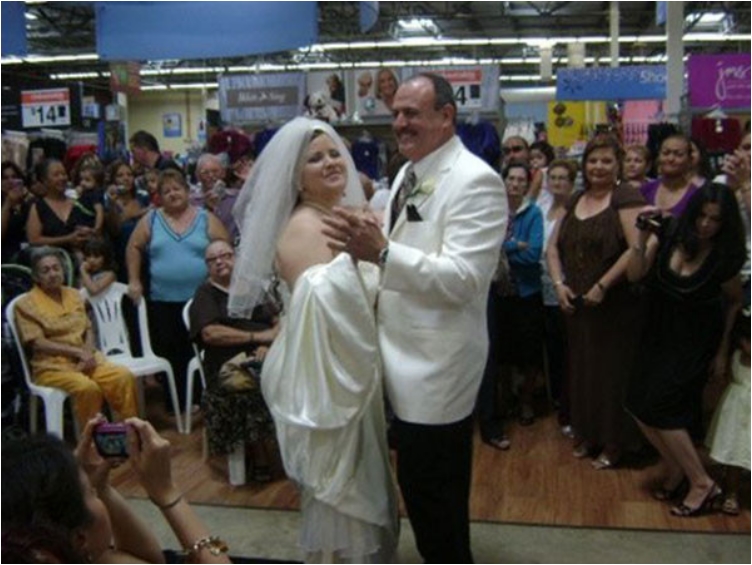 27. Didn't know toenails could get that long.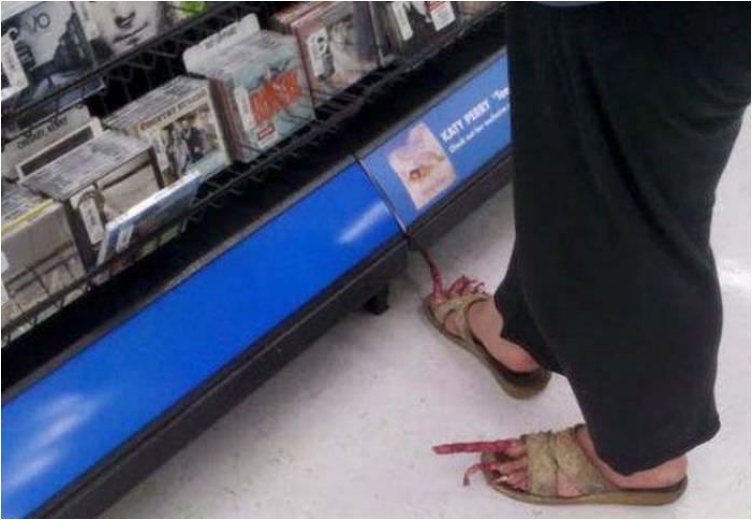 28. The Walmart clowns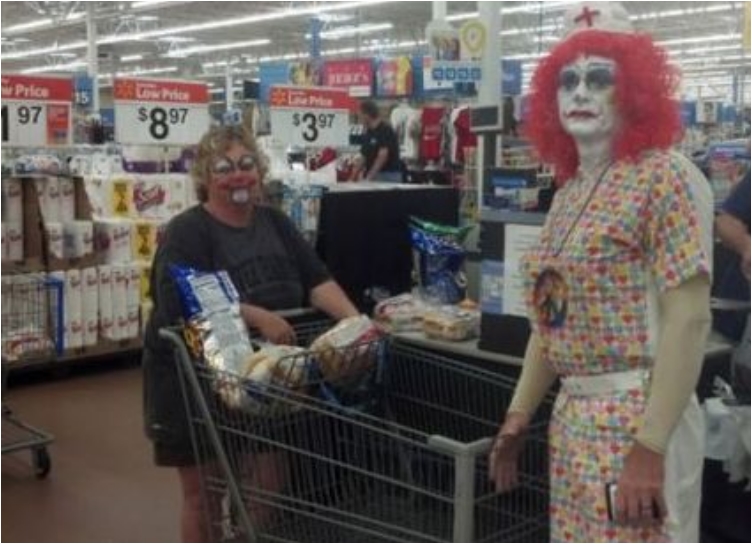 29. The Walmart toilet is great for an impromptu hair salon.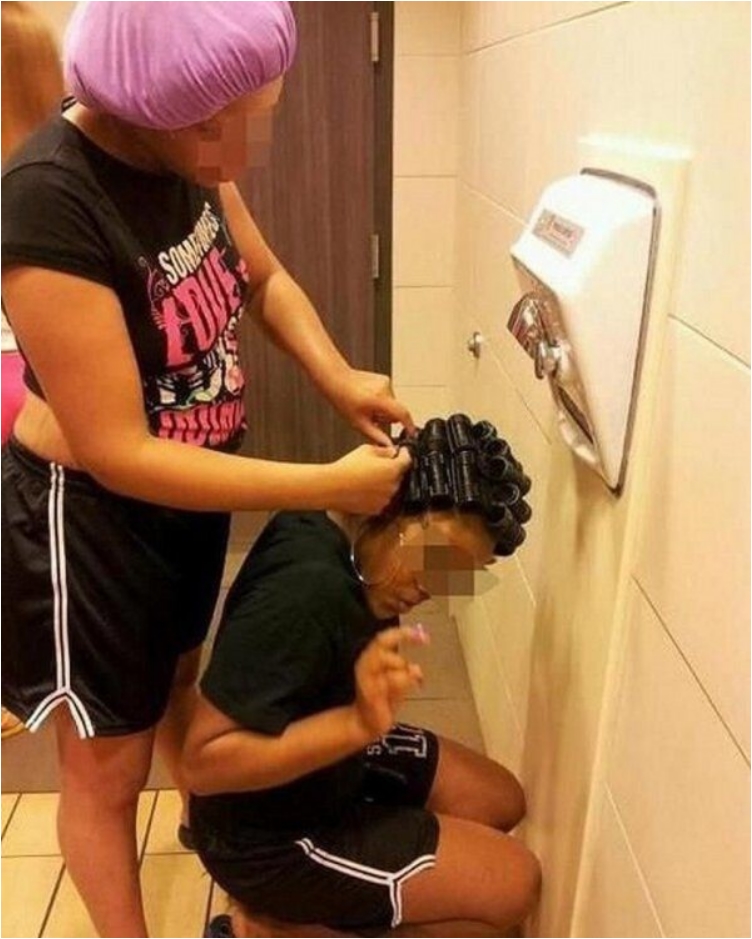 30. He said he wanted to be covered in gifts.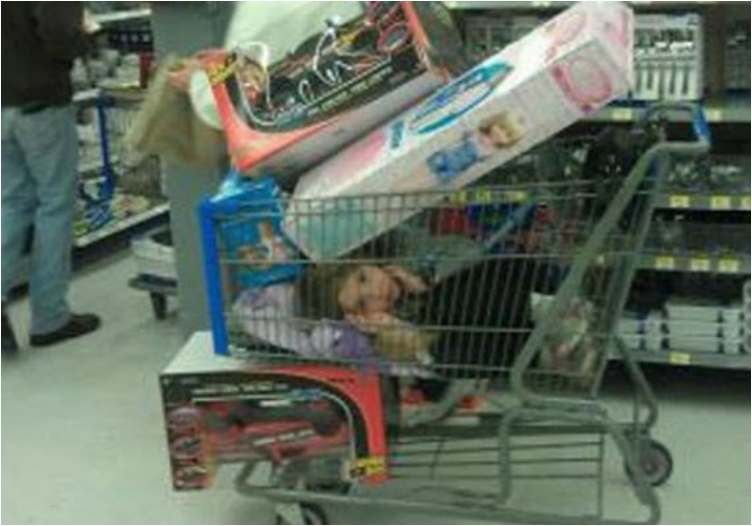 31. A nice bouncy perch.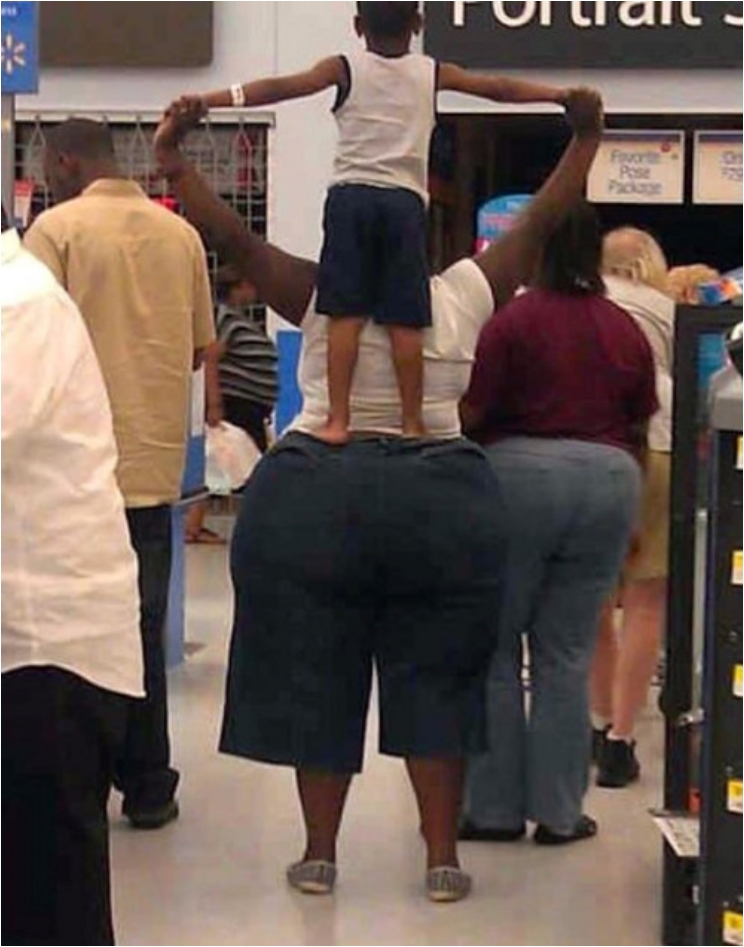 32. Far from the Savannah, aren't we?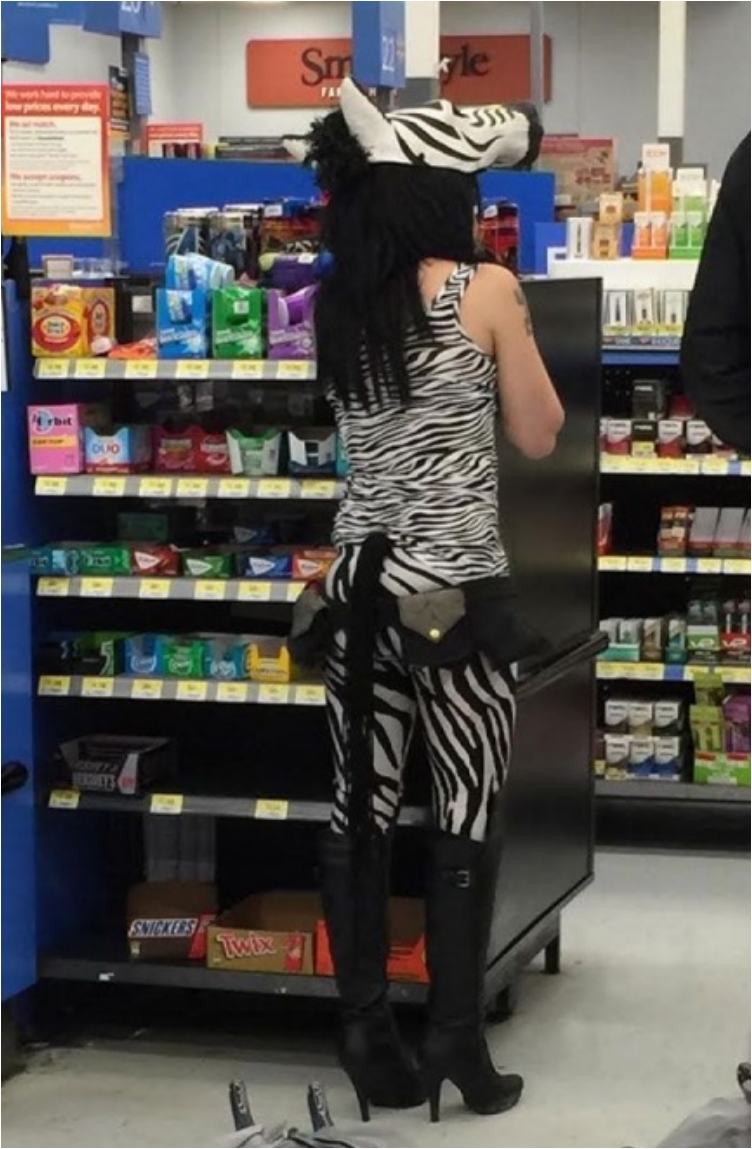 33. Squeezing in your favorite skirt.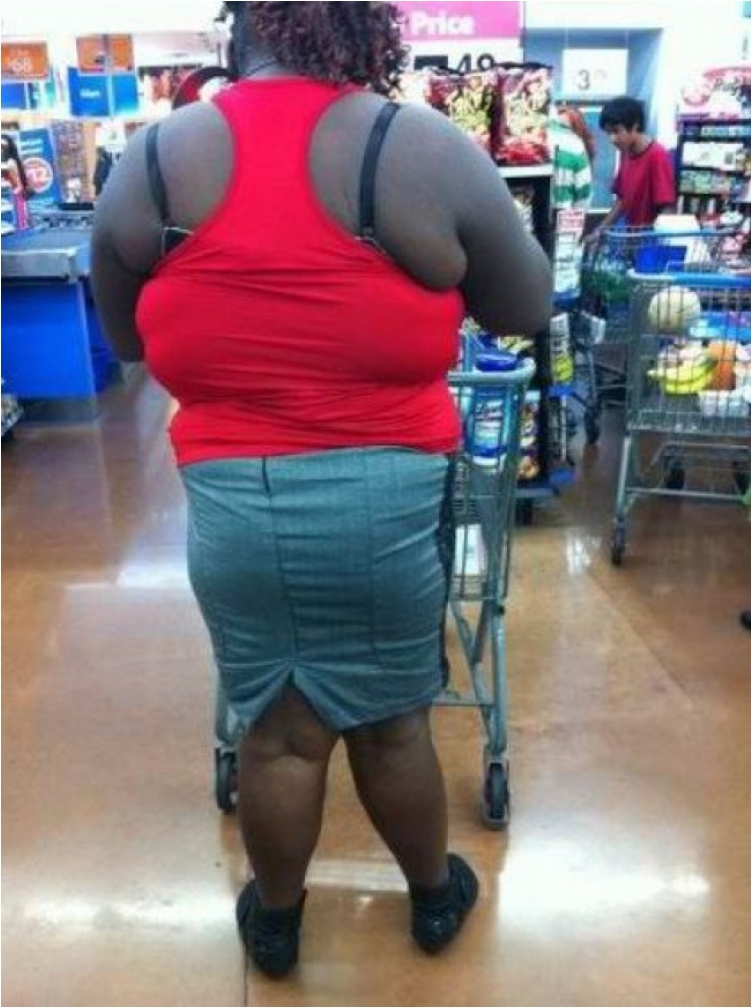 34. Yeti with shaved legs.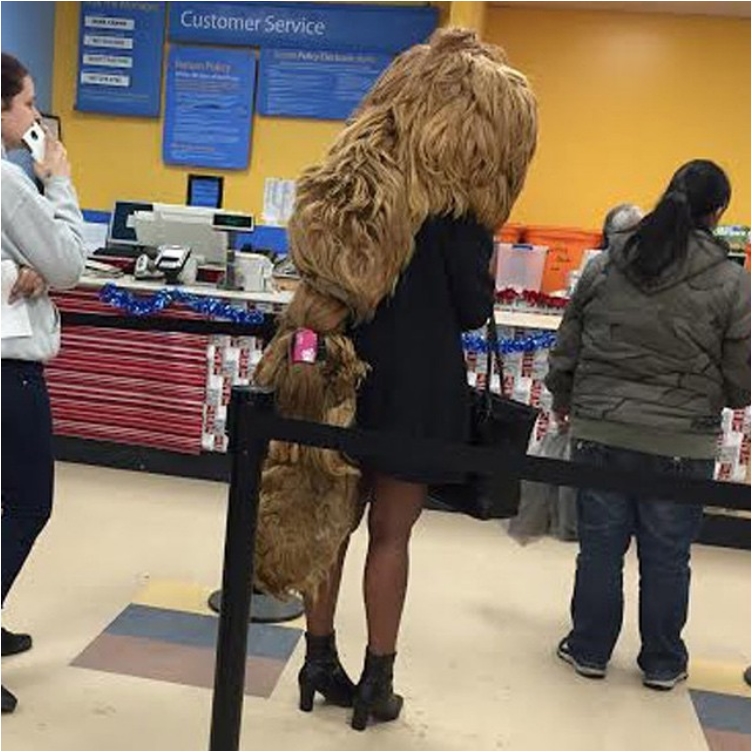 35. Walking rainbows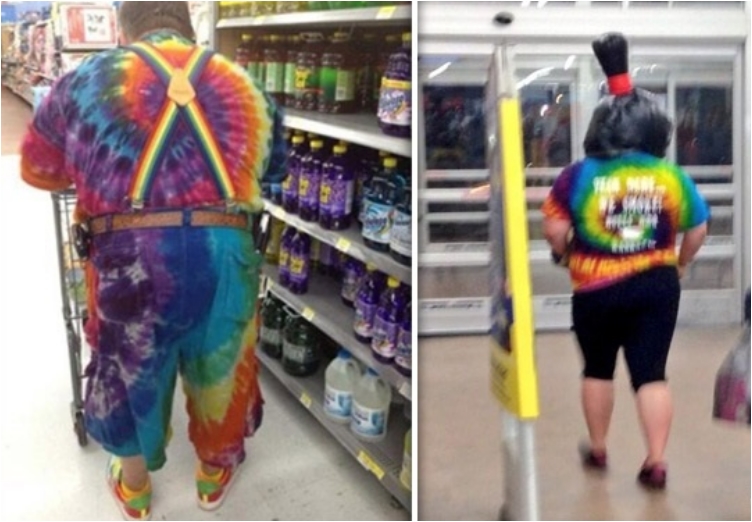 36. Honing hunting skills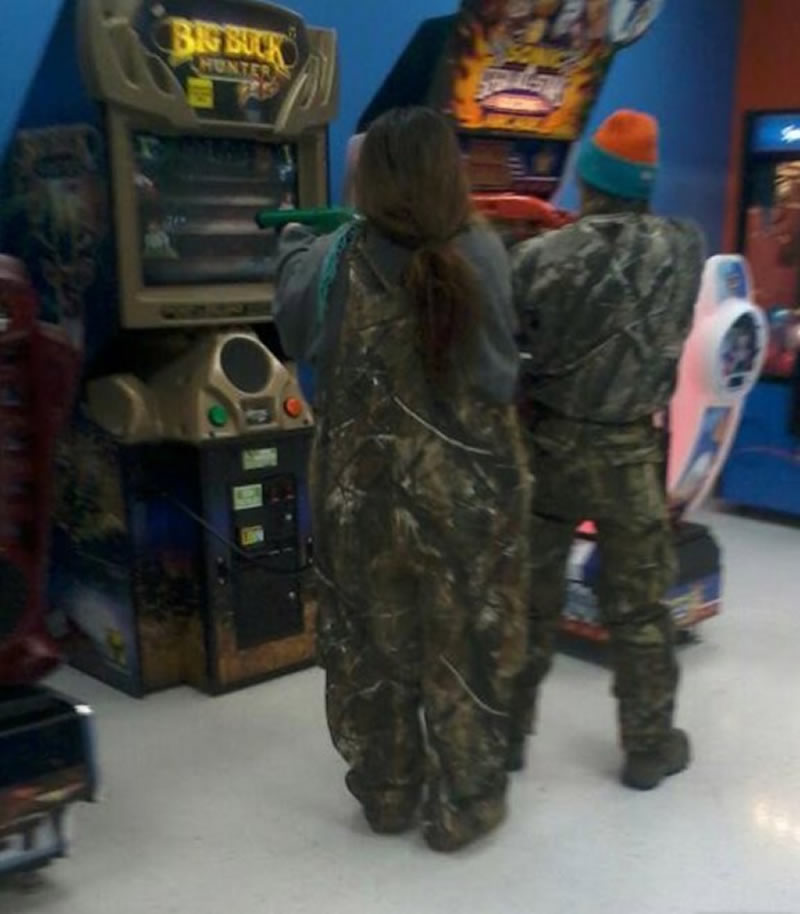 37. Bet you can guess what her purchase will be.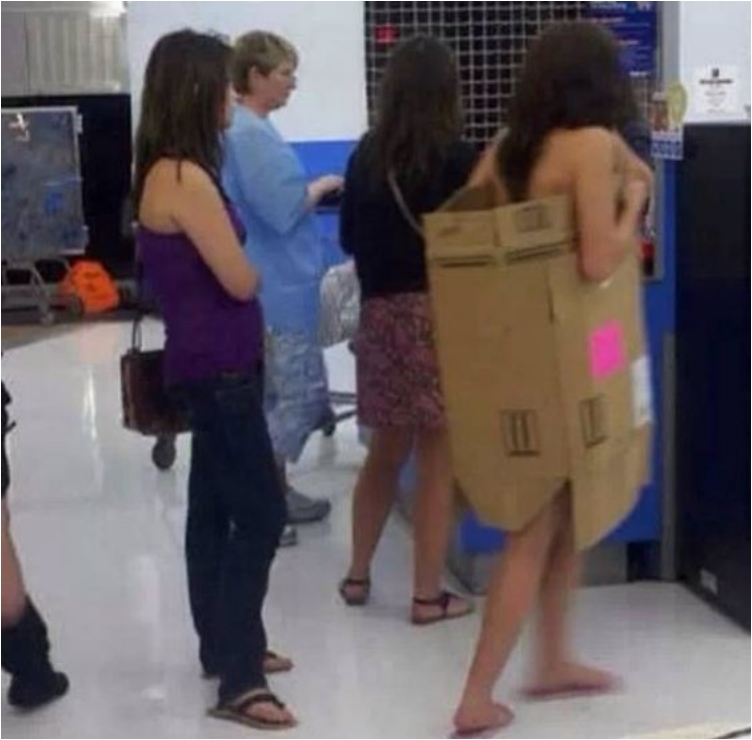 38. It's the swamp mosnter… And no one cares.
39. Satan came to shop.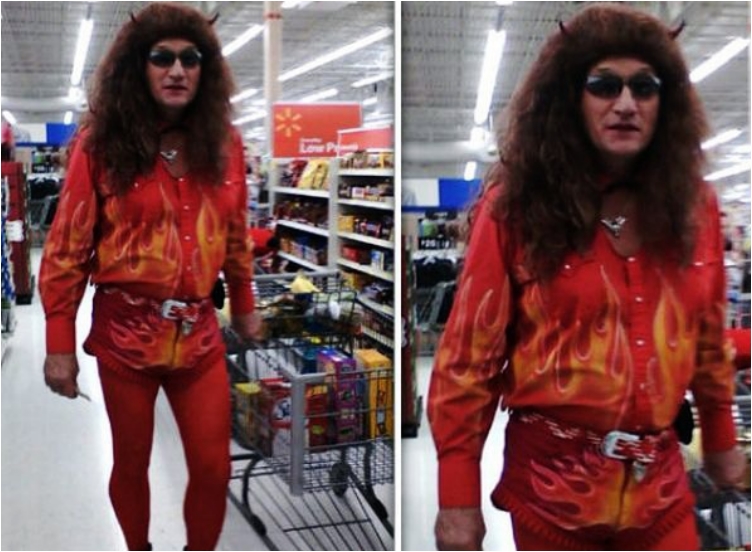 40. Just walking the pet.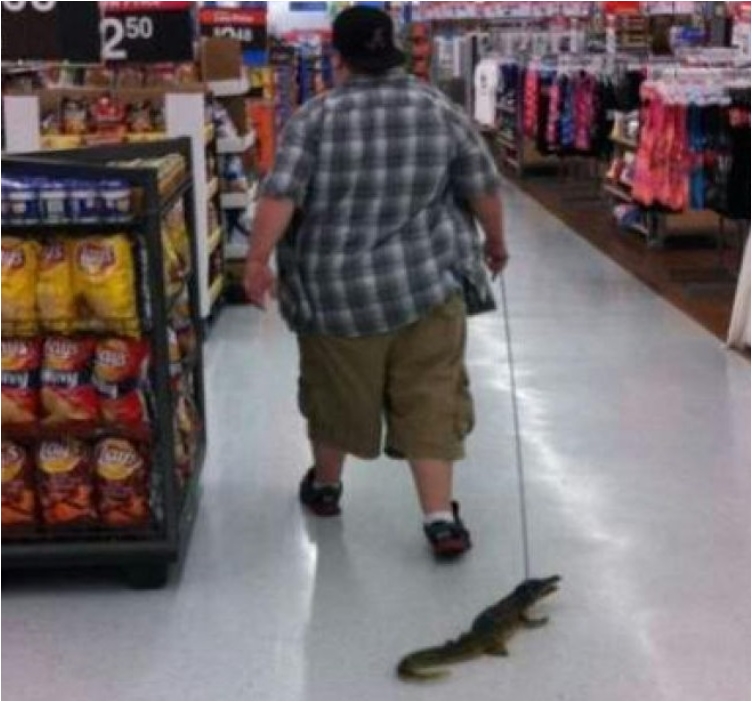 41. A tiny smiley with a beard.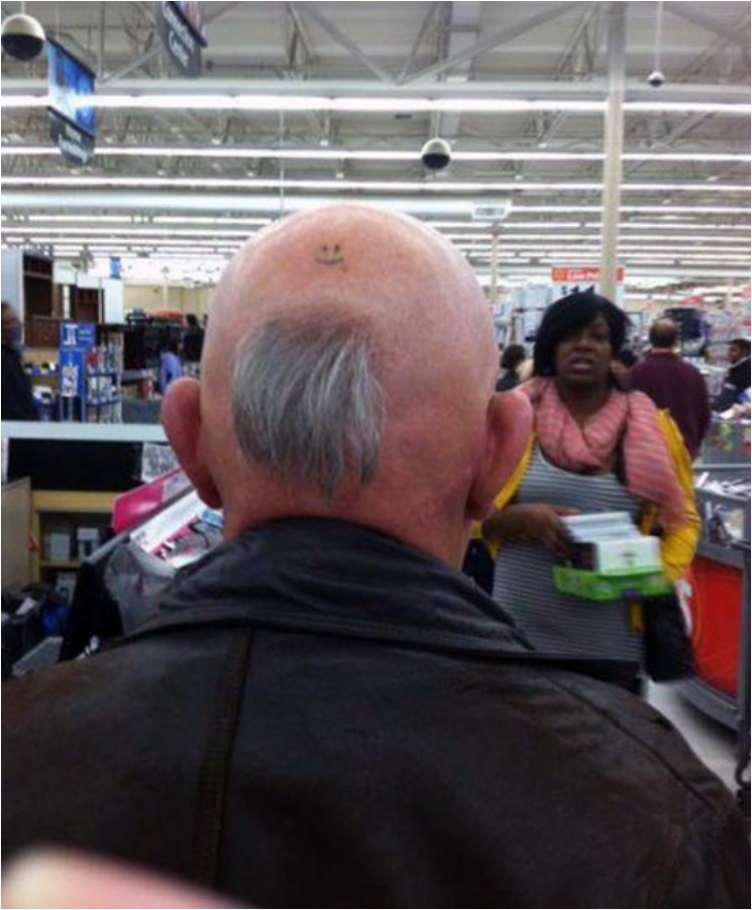 42. Going for a strong Ancient-Egyptian look.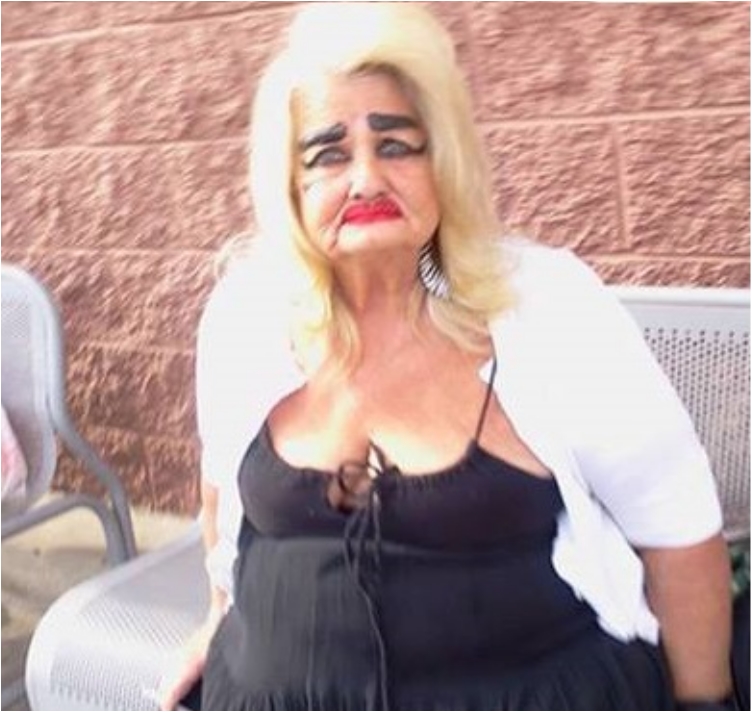 43. Rainbow skeleton with a smiley.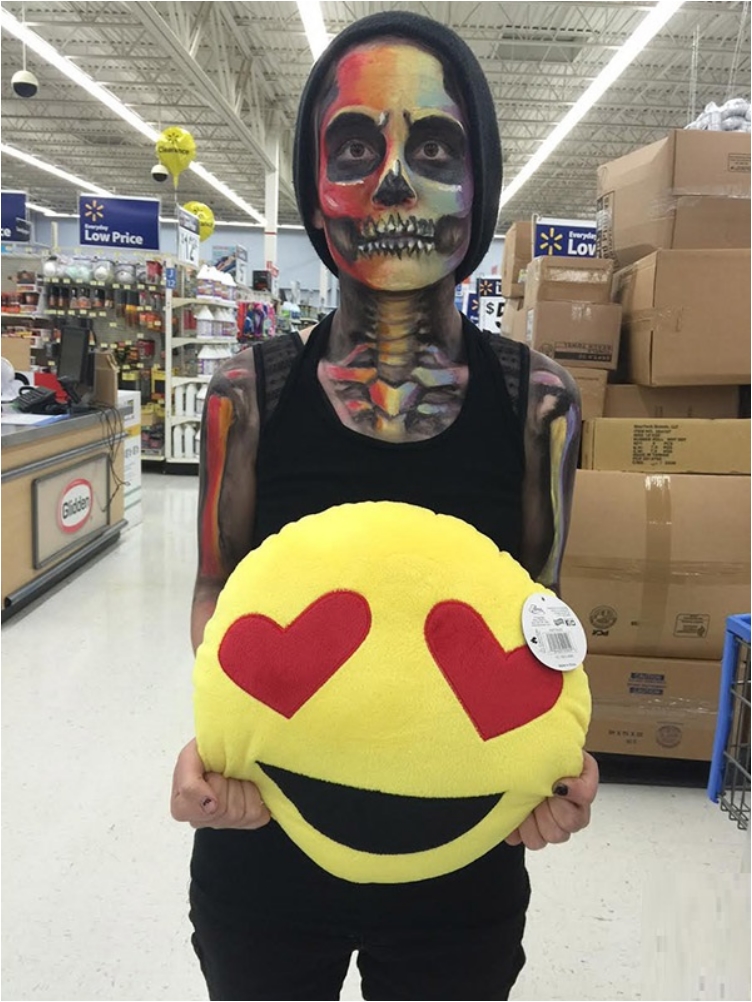 44. Imagine the embarrassment of falling over if she forgot the cane too.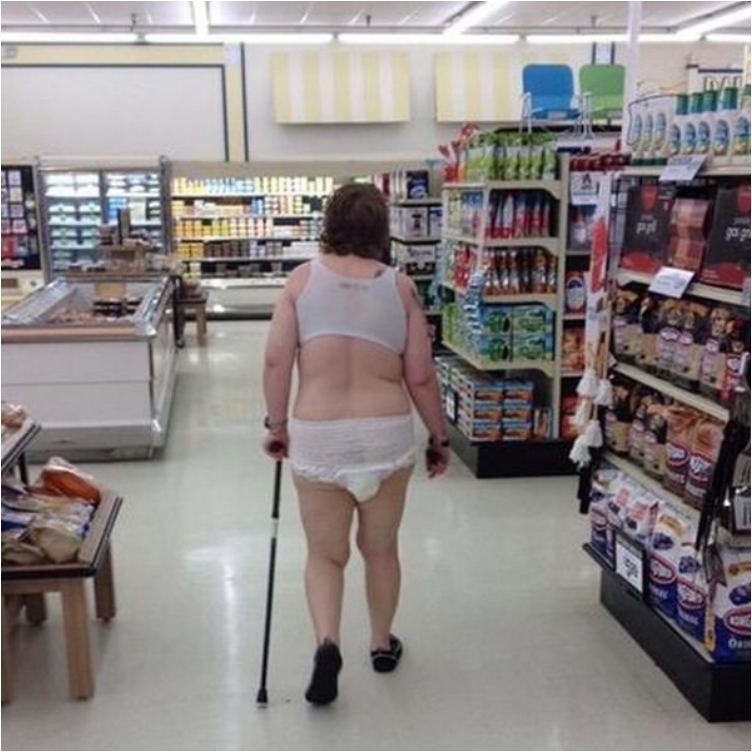 45. Only in Walmart