What does a normal diet and workout regime look like? The simple rule usually starts with eat more protein, reduce your carbs and sugar intake, and try to get a workout done three times per week.
The pounds usually don't come off as quickly as most of us would like them to. It takes time and effort to get the results we crave. And truth be told, the frustration can sometimes be overwhelming. We feel defeated, and we start looking at other options. Now, imagine the pressure that celebrities feel when they are trying to lose weight, and you might understand why some of them go to drastic measures from time to time to get the results.
The challenges are hardest when celebrities are asked to shed a large number of pounds in few weeks to one month. Drastic measures are required, and you'll be surprised what they do. These 10 weird diets might look strange to you at first glance, but they all work. You'll be surprised at the results. However, I have to warn you—it will take everything you have and more to get the job done. Let's have a look.
Vitamins and Supplements: Adriana Lima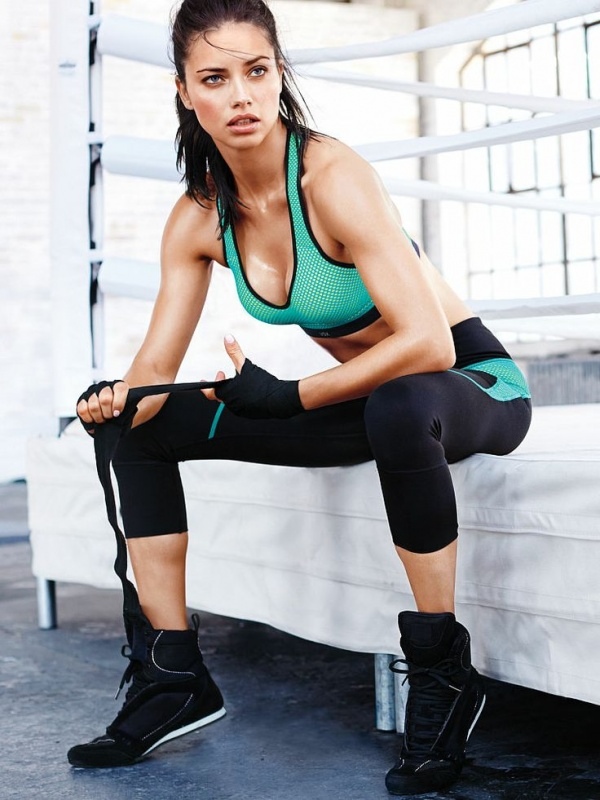 When you are a Victoria's Secret angel and a model, you have to look your absolute best at all times. That is why models like Adriana Lima turn to a specific diet and healthy food plan that doesn't last for a few weeks or so. Instead, her diet plan is now part of her lifestyle.
Lima turns to vitamins and supplements to get the job done. She consumes vitamins and supplements throughout the whole year, but in the two weeks before a fashion show, she takes matters to an extreme level. At this point, the Victoria's Secret model consumes only supplements and vitamins. On the day of the fashion show, Adriana stops drinking shakes with supplements so she doesn't look bloated. And if you think that the two weeks leading up to the show are hard, the day itself is even harder. She doesn't eat or drink anything during the day. The goal is to dehydrate her body so she can look slim and sexy.
Now, what supplements and vitamins does she take? Let's start off with some omega-3 capsules, and then some multivitamins with B2, zinc, and antioxidants. She combines these with green vegetables and lots of protein. Omega-3 fats are essential for our body, as they help absorption of vitamins like A, D, E and K. The problem is our body doesn't produce omega-3, so we need to supplement it. You can also try Chlorella, a green algae that is another supplement Victoria's Secret models use. But not Lima. It is a favorite of Miranda Kerr.
Air Diet: Madonna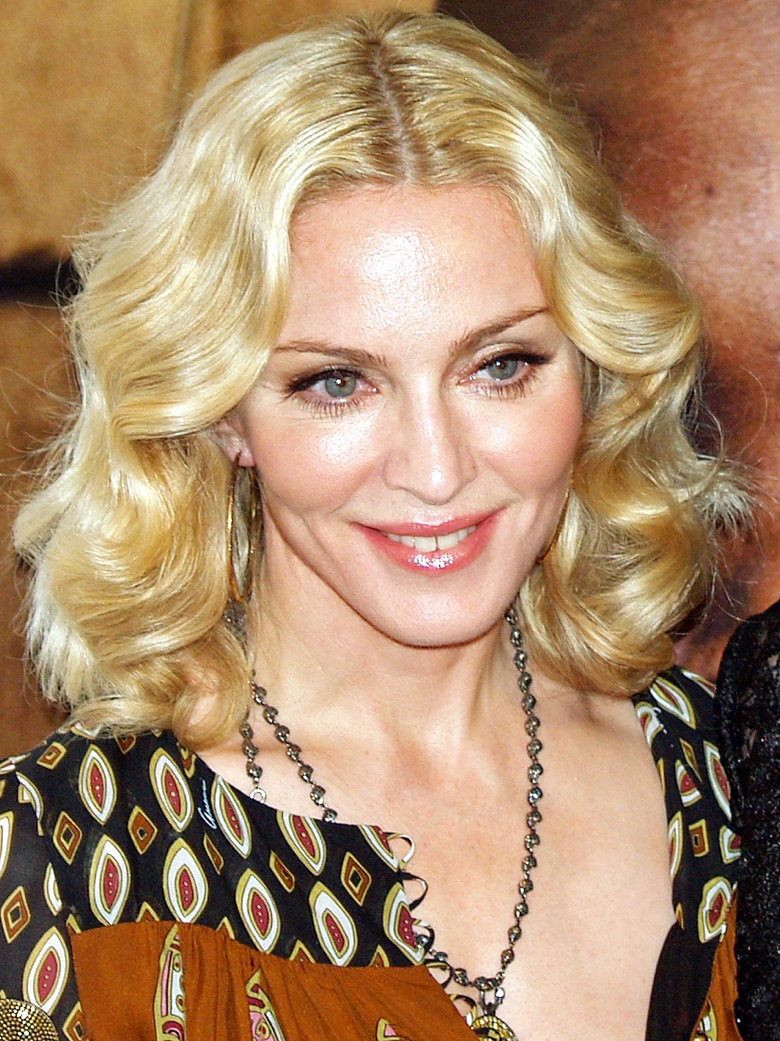 Imagine a diet in which you do everything you normally do, only you don't eat the food. Start off with preparing the meal, serving it, cutting the pieces of meat, and even getting it to your mouth. But instead of putting it in and digesting the food, you throw it in the garbage instead. That is exactly what Madonna's air diet is.
The diet was popularized by Dolce & Gabbana, as the fashion duo used it for a campaign. Featuring Madonna and other celebrities, the campaign asked celebrities to hold food up to their mouth, but not eat it. There are two things you can eat during the diet: water and salt soup. And Madonna takes the campaign to a whole new level. After throwing the food in the garbage, she "eats the air" above her meal. She tries to trick her brain into thinking that she has actually eaten.
And if you think this is just some mumbo-jumbo, take a look at the term "breatharianism." The dictionary defines the word as "someone who believes that it is possible, through meditation, to reach a level of consciousness where one can obtain all sustenance from the air or sunlight."
Smoothie Diet: Jessica Simpson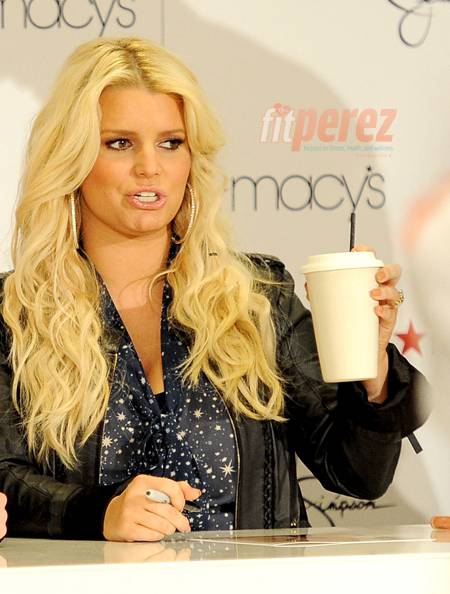 Jessica Simpson battled with her weight for several years. The actress who looked stunningly sexy in "The Dukes of Hazard" gained so much weight, she was unrecognizable. After she gave birth to her daughter Maxwell, she decided it was time to get her sexy looks back.
Many criticized her for her weight gain before and during pregnancy, so she showed them all she could bounce back. How did she do it? With a smoothie diet! The smoothie diet includes different phases, but altogether lasts for about two weeks.
For the first five days, Jessica consumed only three smoothies and two small snacks through the day. After the first five days, she switched to only one smoothie and two regular meals. Now, before you go all crazy, just know that your regular smoothies won't do the trick. Jessica stayed on the diet for four months, but the success was immediate. After she lost weight, she even starred in a commercial for Weightwatchers. In the commercial, she said, "There is a lot of pressure to lose weight, but I am not a supermodel. I am just Jessica trying to eat real food in the real world." Here is an example of her smoothie: 5 medium stalks of celery and one tablespoon of peanut butter. Her snacks, for example, consisted of something in the lines of one medium-sized apple and 3 slices of turkey.
Vinegar Diet: Megan Fox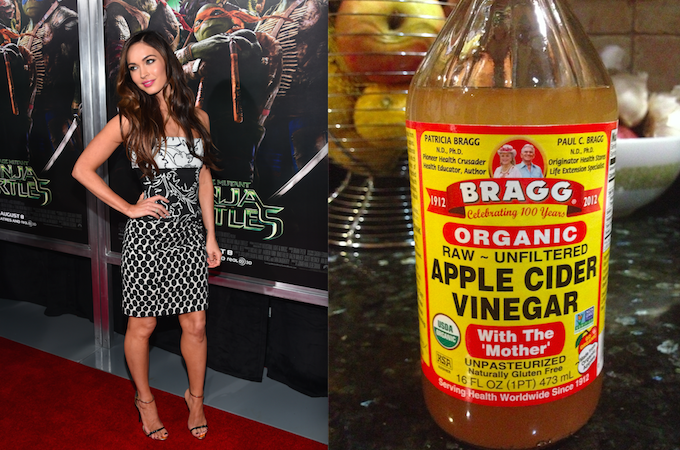 Megan Fox is known as one of the sexiest women alive. But keeping that sexy body in check is not as easy as it looks. Megan goes through drastic measures, including a special diet and a rigorous exercise plan. One of her beauty secrets is drinking vinegar. Yes, you read that right: apple cider vinegar is the beauty secret for a Megan Fox-looking body.
Her explanation is that ACV tastes nasty, but acts as a detoxifying agent, cleansing the body from toxins and junk food. Now, in the long run, this type of diet will take its toll. But in the short-term, you can really lose a few pounds in a week. The trick is to drink vinegar before every meal.
Fox is not the only celebrity who has turned to vinegar for help. Victoria's Secret model Miranda Kerr also loves vinegar. But she is not drinking it. Instead, she pours it over salads, using more than other people, for that matter. Kerr even uses apple cider vinegar for her shiny hair.
Ballet Diet: Natalie Portman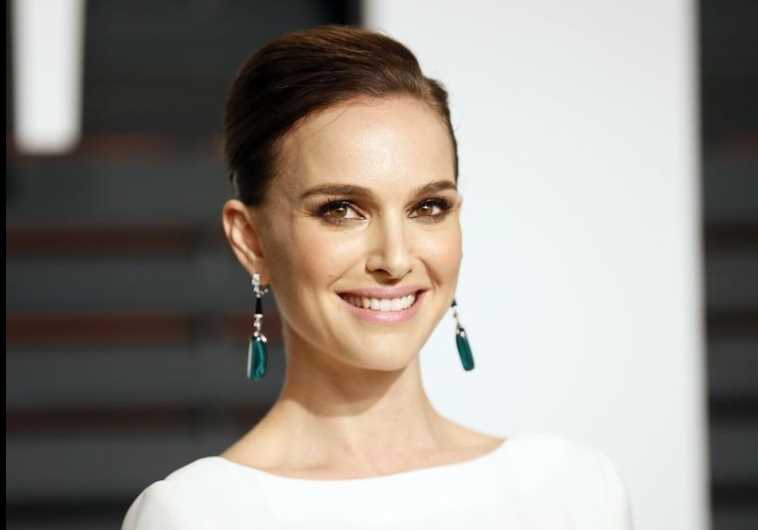 You remember when I said at the beginning that some actors and actresses have to get into the role so they can act to perfection? Enter Natalie Portman, who for her role in the Dark Swan took matters to the extreme level. She lost more than 20 pounds for the role, and she did it as a ballet dancer. During her preparations, she consumed only 1,200 calories per day, but what she did during the day will make you love her even more.
She got help from dancing and fitness guru Robert Brace, who put her in a traditional ballet environment. As he says, a ballet environment is an environment with extreme competition, and you have to do the dieting, the dancing and everything else, or someone else will do it. Portman admitted that she was working 16 hours per day and barely eating. Lots of food and calorie restrictions, lots of coffee and cigarettes, and lots of pressure. Sometimes, all she had for breakfast or dinner was a few grapes. During the shoot, she was surrounded with women who were taking the same extreme measures, all so that it looked even more realistic. Some of the women skipped breakfast, ate a small salad for lunch, some fruits and nuts for snack, and skipped dinner.
These measures will break you psychologically, but Portman managed to get through it and returned to a normal diet gradually after the movie was finished.
Color Diet: Christina Aguilera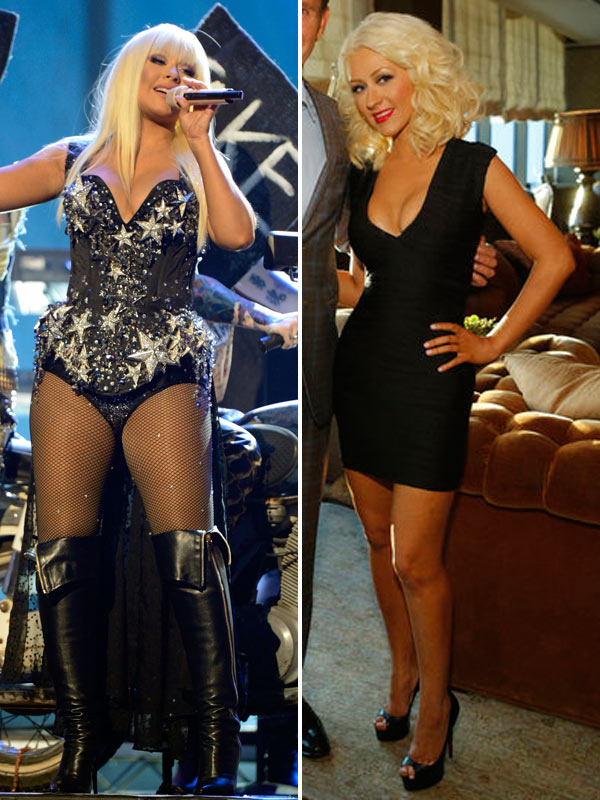 Another celebrity who has been on a weight rollercoaster is Christina Aguilera. Similar to Jessica Simpson, she was once considered a sex icon, and then she gained weight, only to lose it again. After a few years of teases and jokes about her weight, Christina decided to show critics that she can get her slim body back any time she wants.
For her diet, she chose the "color diet." What is the color diet? In a nutshell, you combine foods by their color, and eat only one specific color per day. The diet lasts for seven days, but the results are great.
Simple, but dangerously challenging, the color diet restricts you to just one color. The concept is for you to create awareness of what you are eating. And then there are restrictions for colors. For example, Monday is white, and then it goes to red for Tuesday, green for Wednesday, orange for Thursday, purple for Friday, and yellow for Saturday. On Sunday, you can create a rainbow from all colors, as long as you consume healthy foods. Meat is not included, as there are no brown and black days. The primary source of food comes from fruits and vegetables.
No exercise is required during the process.
Liquid Diet: Beyoncé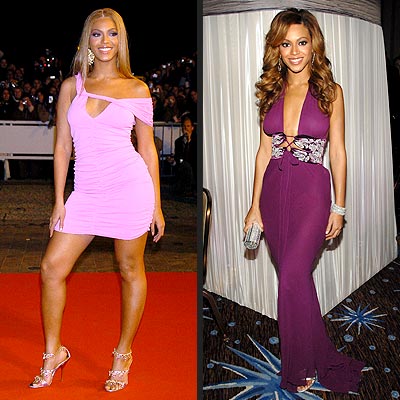 You've probably heard about this diet over and over again. The liquid, or the lemonade diet, has been one of the most popular diets in the past few years. And it is all thanks to Beyoncé and her curvaceous body.
We all gaze at her with amazement, trying to figure out how to get that curvaceous body of hers. And what do you know—all you need to do is drink lemonade!
But if you think it is easy, wait until you hear the whole story. Beyoncé consumes only lemonade for one week. Her lemonade is made from lemon juice, water and cayenne pepper.
For the first two days, she goes through a master cleanse, drinking her lemonade with a small addition of Grade B maple syrup. And she drinks 9 glasses of it. In the morning, she drinks a glass of salt water to improve digestion. Day 3 is when you notice the first results, and for your fourth day, you can cheat. Once a week, the diet allows you to consume pizza and wine. Days 5, 6 and 7 are again lemonade days, with some oat cakes thrown in between. And that is it. You can also prolong the diet with some of Beyoncé's favorite meals, like Sasha salad.
Cookies Diet: Snooki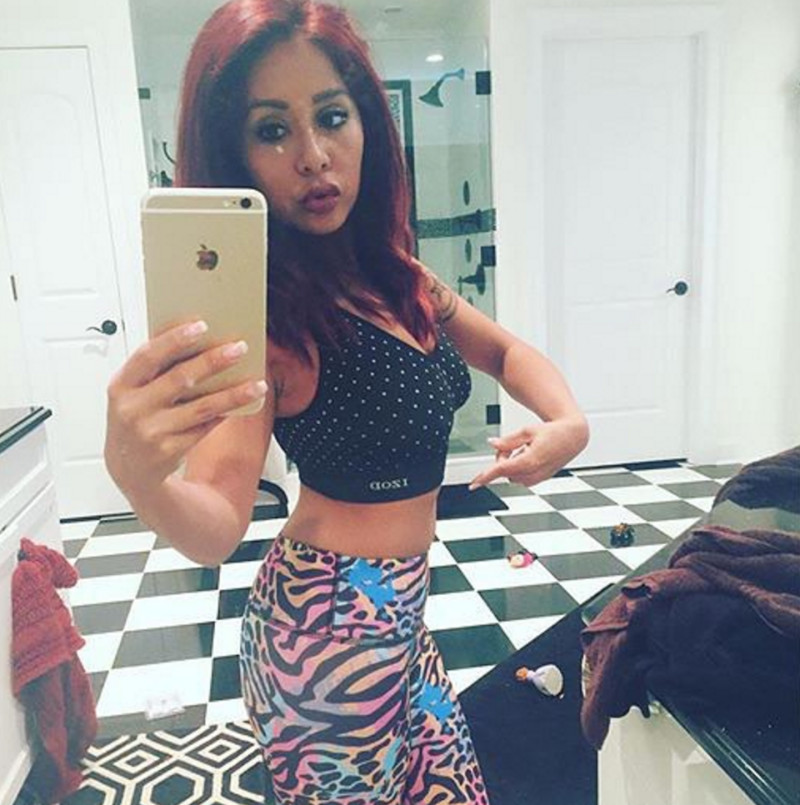 Snooki is another celebrity who has been teased for her weight. She gained weight during her pregnancy, but in a matter of weeks, she turned into a slim knockout. How did she do that? Well, for starters, she gave birth, but then continued on a diet she calls "Cookies diet." And no, you cannot eat any type of cookies.
For the next few weeks after pregnancy, Snooki consumed 90-calorie cookies, and ate six of them every day. In addition to her cookies, she consumed tiny meals, but never got over the 1,000 calories per day limit.
Baby Food Diet: Reese Witherspoon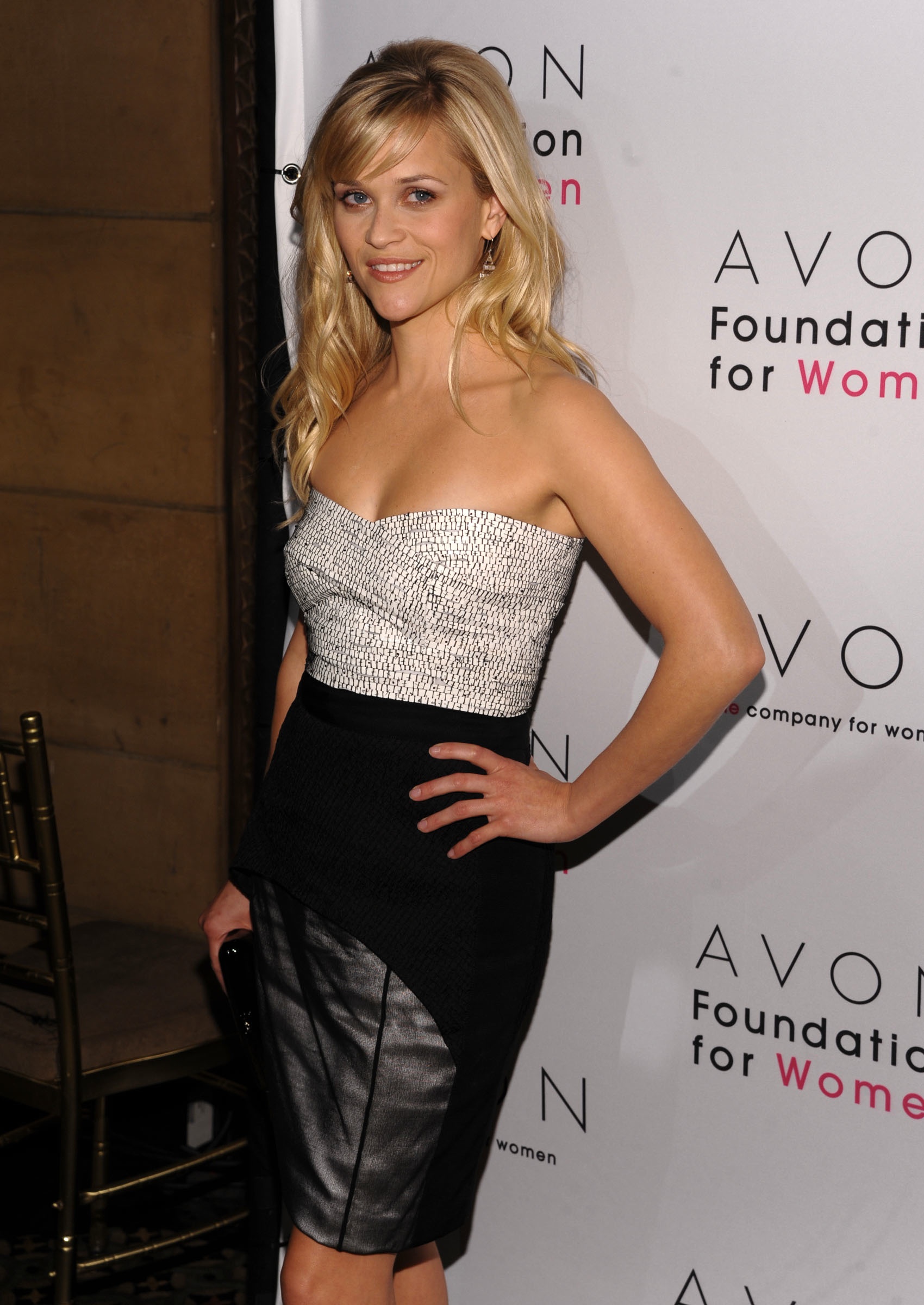 Just before you think Reese stole her baby's food, let's clear something up. No, you are not stealing your child's food, you are buying baby food for yourself. And you need 10 jars of baby food per day. The diet can last for as long as you like, but the recommended dose is for about two weeks. And you can actually throw in a regular meal for dinner. Only the first two meals of the day are baby food.
The best part about this diet is that you need zero preparation time. Just open the jar and eat. That's all. Baby food jars are packed with vitamins and nutrients, and they can beneficial to adults as well. However, don't fool yourself that you can have a diet consisting only of baby food.
The baby food jars are also perfect if you are a vegetarian, since they are packed only with fruits and veggies. Some taste like smoothies, some like puddings, and some have no taste. Dinner can be anything you like, but we recommend pasta, or some lean piece of meat. You can also throw in some vegetable baby food jars for your dinner as a side dish.
The one thing you need to pay attention to is that baby food can be harmful in a way, in that it doesn't exercise your jaw properly. You are no longer chewing nor using your teeth. That being said, you can definitely survive 10 days to two weeks on baby food.
Les Misérables Diet: Anne Hathaway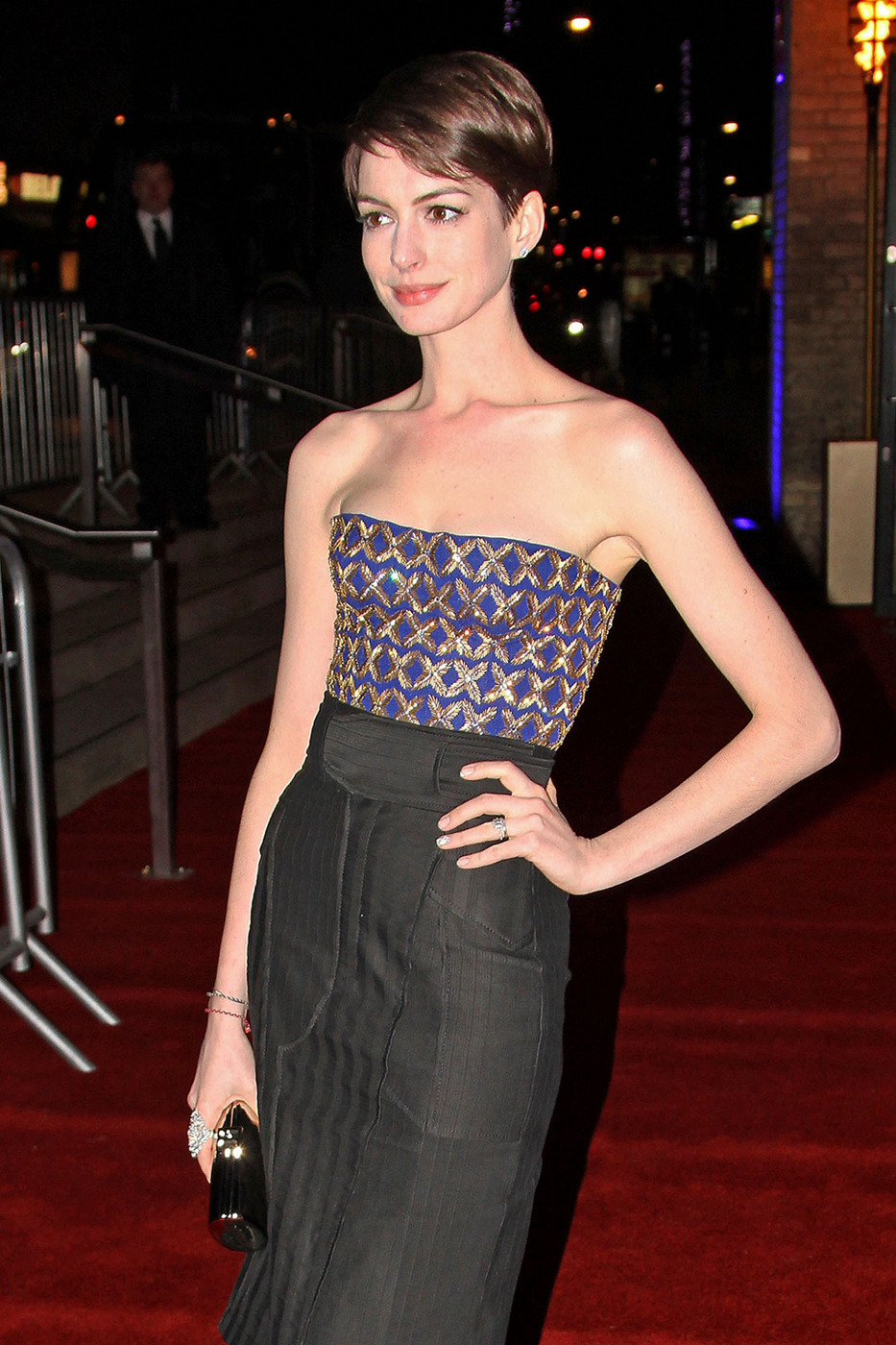 For her role in the musical Les Misérables, Hathaway had to make sure she looked like a poor prostitute. She had to lose more than 2 stones, or 25 pounds, to be exact. And she got into character the only way possible: by starving herself.
She was eating during the process, but nothing close to regular meals or something nutritious enough to keep her in shape. Her meals consisted of two squares of oatmeal paste. And that is all she ate for few weeks. She did throw some carrots and lettuce into the mix. Her colleagues joked that she was eating "rabbit food," but she managed to get to the point where she lost 25 pounds.
The problem is her diet left her fragile to the point that she broke an arm in a fall.
Save this diet tips for later by pinning the infographic below on Pinterest:

READ THIS NEXT: 16 Celebrities Workout Routines – How they Stay in Shape