In the past several years, we've seen a trend of wedding ring tattoos. It is like diamond rings are no longer the standard. Even celebrities have gone from diamond rings to tattoo rings.
With that being said, I would like to help you look at several wedding bands that will always be with you. No matter what, you know you can carry this wedding band always. And the best part is, the wedding band will not disrupt your normal life. Unlike regular wedding band, which you usually take off when you wash the dishes for example.
As long as you love your partner, you can carry this wedding band with you. And do it without the fear of being lost or broken. Let's check the ideas.
1. Trident Heart And Waves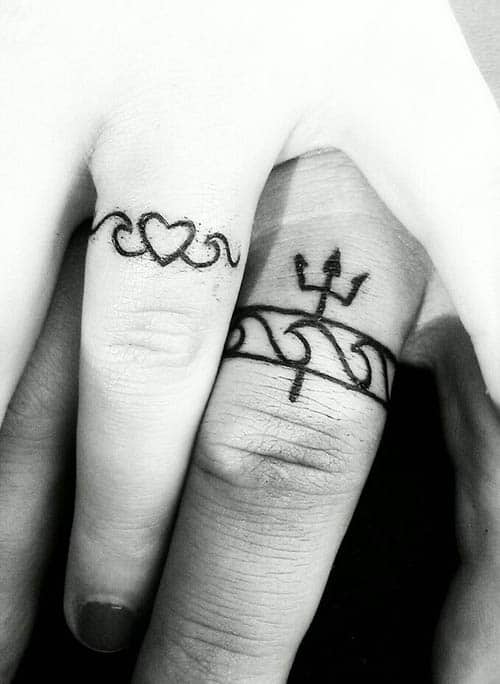 We start off with a classic tattoo. Usually, when people get tattoo wedding bands, they opt for a male and female symbol. We all know the trident is the weapon of Poseidon, and a symbol for protection. Coupled with waves and heart, you have enough symbols of love and protection.