For more than 50 years, Michael White was one of the best British theatrical and film producers. Over the course of his career, he has produced more than 25 movies and more than 100 stage productions.
With so many years in the industry, Michael has worked with some of the top celebrities, including Pierce Brosnan, Johnny Depp, Demi Moore, Drew Barrymore, and Leonardo DiCaprio. He has also worked with music icons such as Iggy Pop and Sting. And during those years of friendship and career building, Michael amassed a collection of photographs from celebrities, their personal life and casual life.
Taking a look at some of these vintage photos brings back memories, allowing us to take a glimpse into the casual interaction between celebrities and see how they've changed over the years. Enjoy the private collection of Michael White, one of the most popular producers in history.
1. Michael White
It is only fitting that we start with the producer himself, Michael White. Taken in the convenience of his home, the picture shows how casual and laid-back Michael was.
2. Pierce Brosnan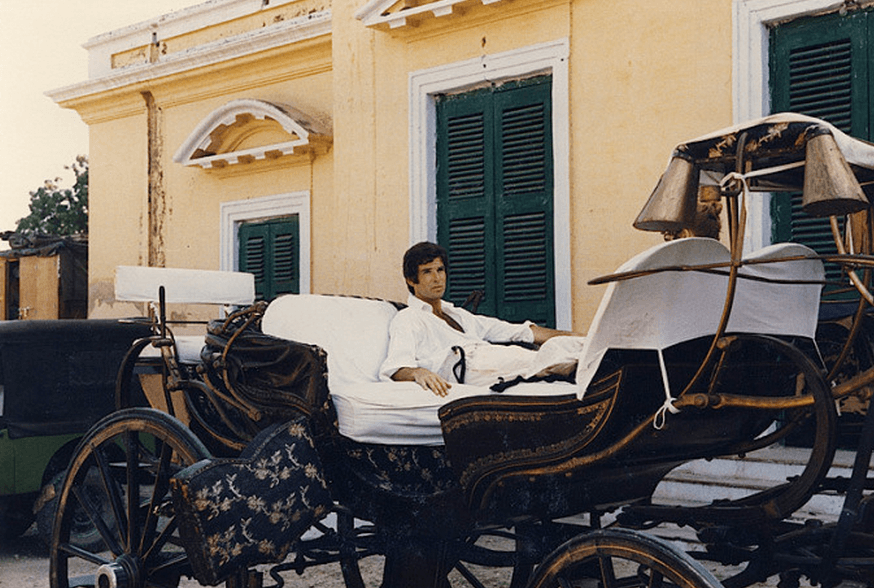 We all remember Pierce as the James Bond of our time. Having portraying the secret agent in the 90s, Brosnan managed to bring life to the character that was a tad forgotten after the glory years. And one of the reasons why he was so good was because he was always within character. Just look at the picture—it looks like Pierce is portraying Bond wherever he goes.
3. Natalie Imbruglia and Annie Lennox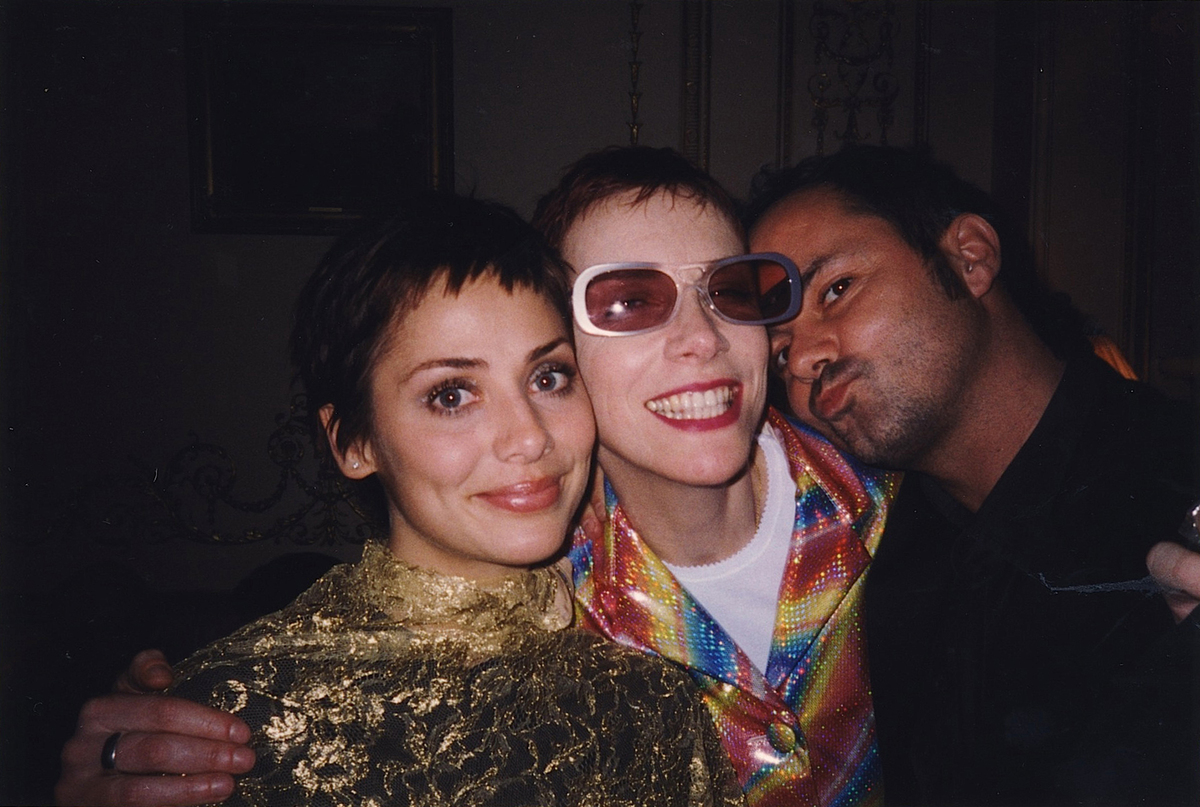 Two extremely talented singers, albeit from a different era. Lennox rose to fame in the 70s, while Natalie left her mark in the 90s and early 2000s. But talent works with talent.
4. Liv Ullmann, Richard Donner and Goldie Hawn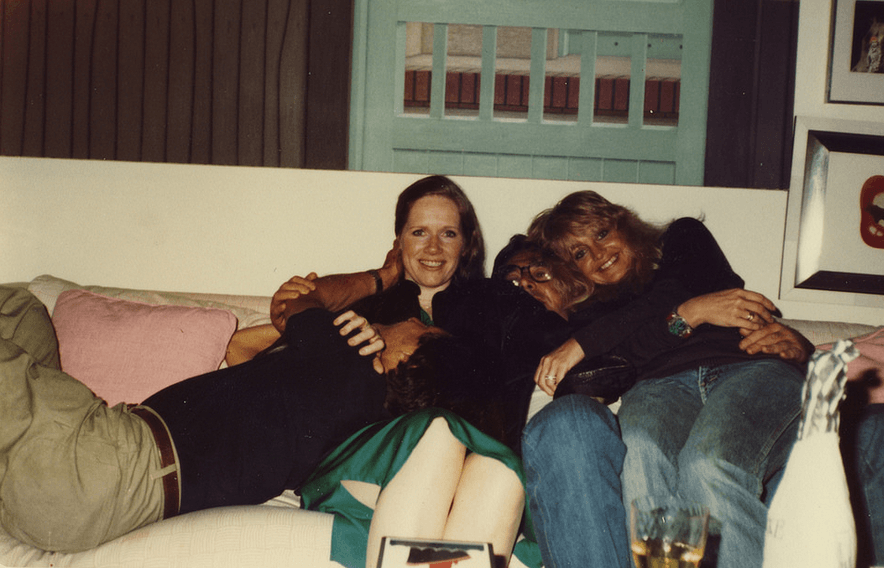 Goldie is such a delightful actress, and here we see her in the company of a legendary director. Fun fact: Richard Donner wanted to cast Goldie for his Superman movie. But she asked for too much money, so he turned to another actress.
5. Johnny Depp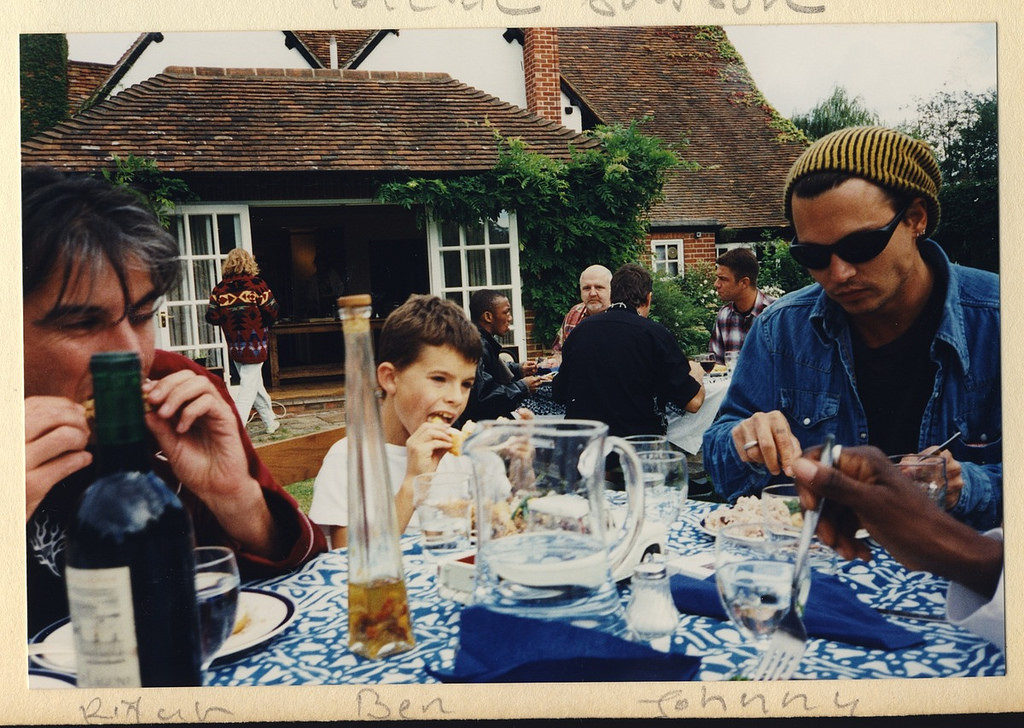 One of the best parts about vintage photos is that we get to see celebrities in their private lives. And Johnny Deep is an actor that we love to see because he is so mysterious. We rarely see or read about his private life, so getting a crack at it is always a treat.
6. Hunter S. Thompson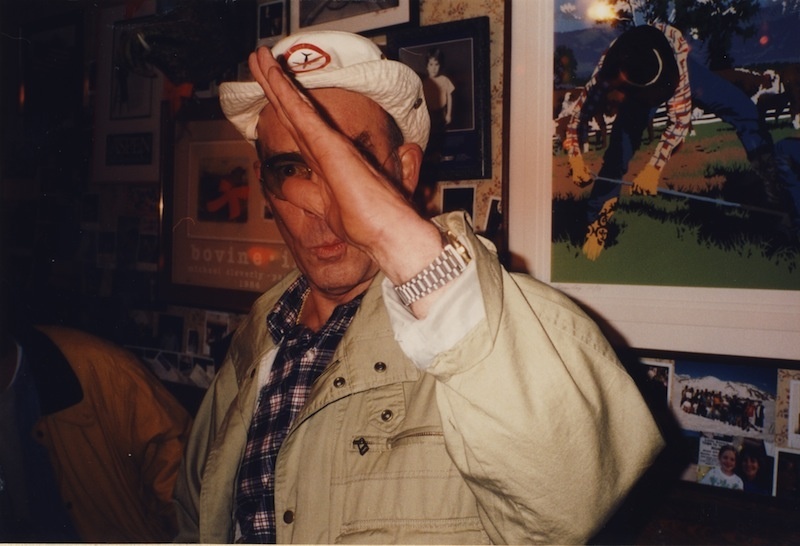 Today we see TV show producers constantly giving interviews while their show is airing, but back in the day, it wasn't common for producers to spend much time with journalists. Michael was a different type of producer, though, and he spent time with one of the most famous journalists, Hunter S. Thompson, the founder of gonzo journalism.
7. Demi Moore and Iggy Pop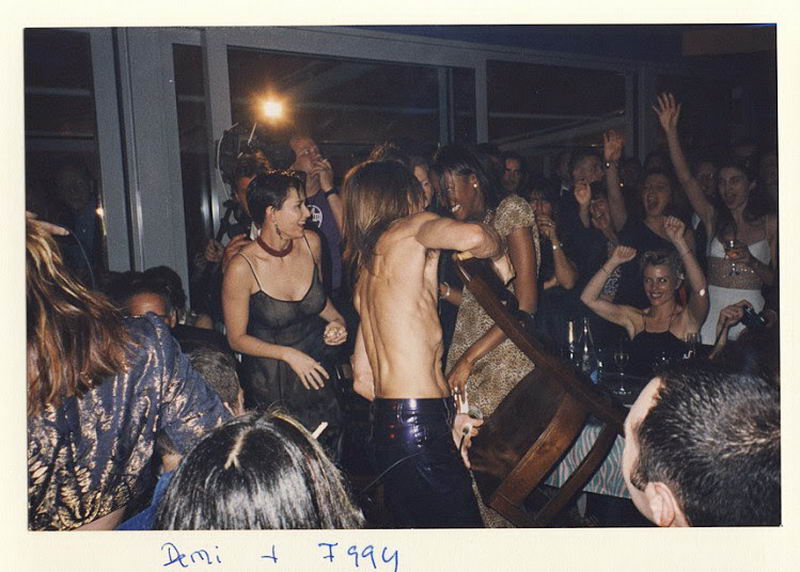 Like how many times have you seen Demi party? And with a transparent shirt no less? Well, everything goes crazy at an Iggy Pop party, and thanks to some images from Michael White, we get to see the party animal side of Moore.
8. Leonardo DiCaprio and Kate Moss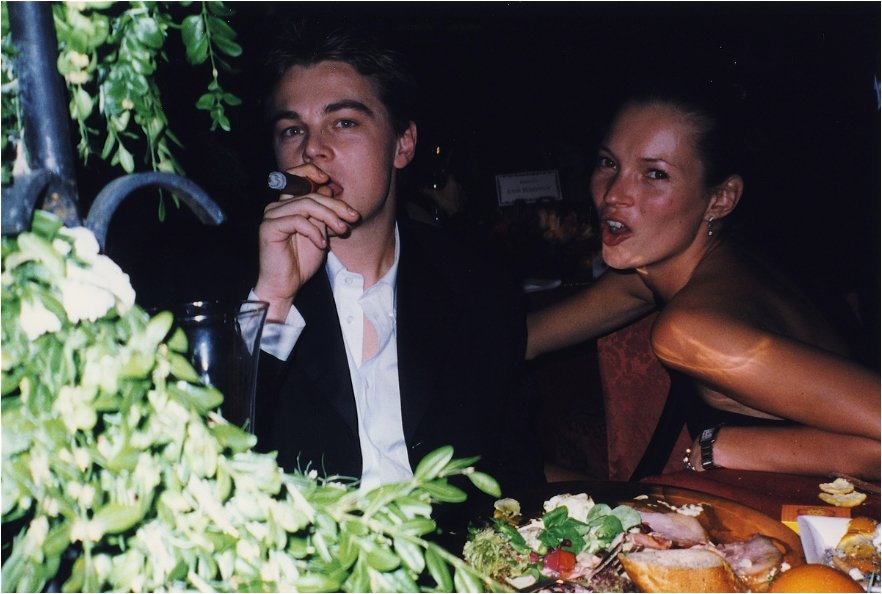 Leonardo has dated so many hot women in his life. But Kate Moss was one of his absolute best catches. Sadly, their relationship didn't last long. This was back when Leonardo was still a teenager. Now, perhaps, he would do better.
9. Simon Cowell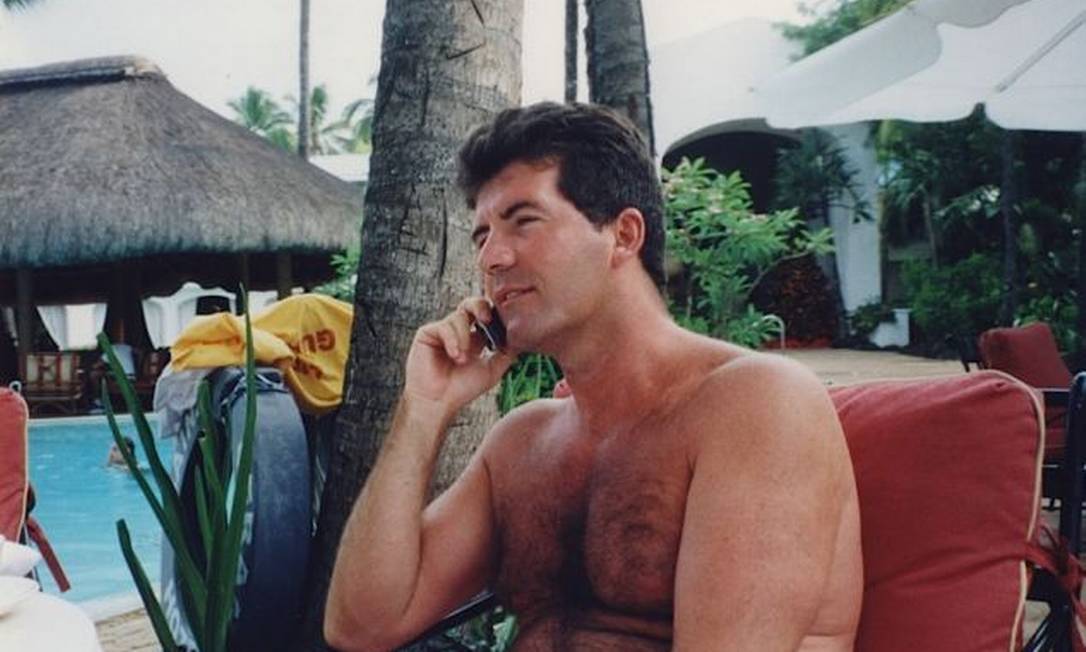 Who knows where this picture was taken, but it is nice to see a glimpse into the private life of Simon Cowell. Not that he keeps it very private. But we rarely see pictures of male celebrities during their holidays.
10. Paul Simon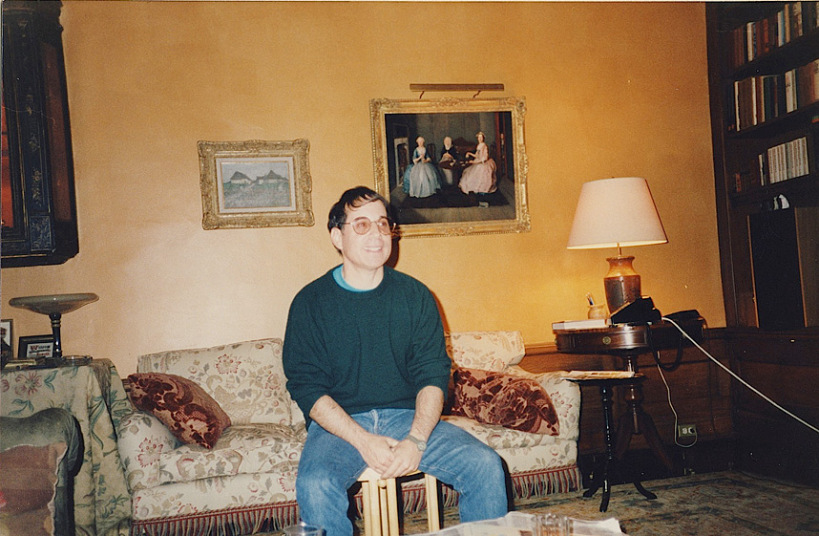 During the years of Simon and Garfunkel, it was hard to see either one of them alone. They were together at every event, concert, and everything in between. But producer Michael White managed to catch Simon alone in his home, and captured the moment.
11. Naomi Campbell and Spike Lee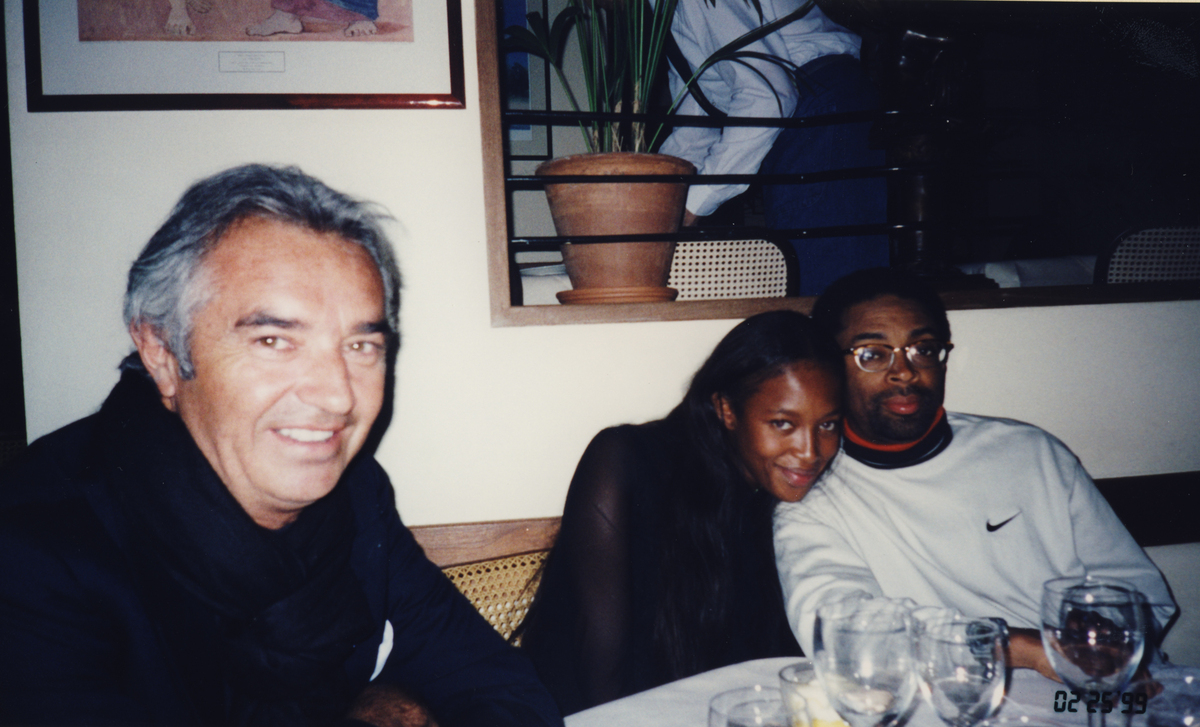 No, Naomi and Spike were not dating, no matter how the picture looks. They actually worked on a movie together, with Lee casting Campbell as his main actress for Girl 6. Back in the day, Spike was criticized because of the move, but it turn out better than expected.
12. Liam Neeson and Natasha Richardson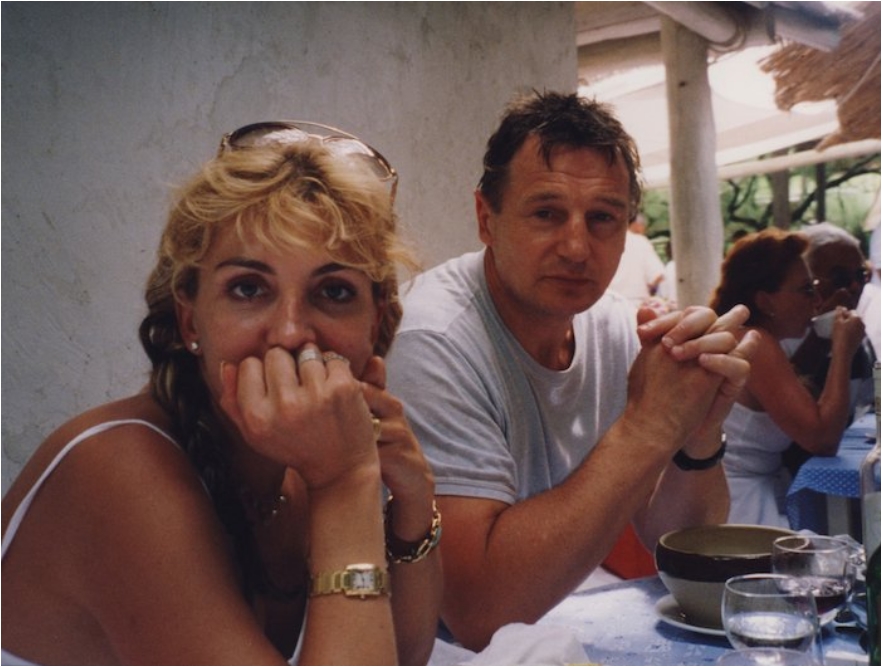 Liam was so in love with Natasha. In 2016, seven years after her tragic death, he opened up about the event for the first time. And it wasn't easy to listen to him talk about Natasha. He was heartbroken. This photo is from their early years.
13. John Cleese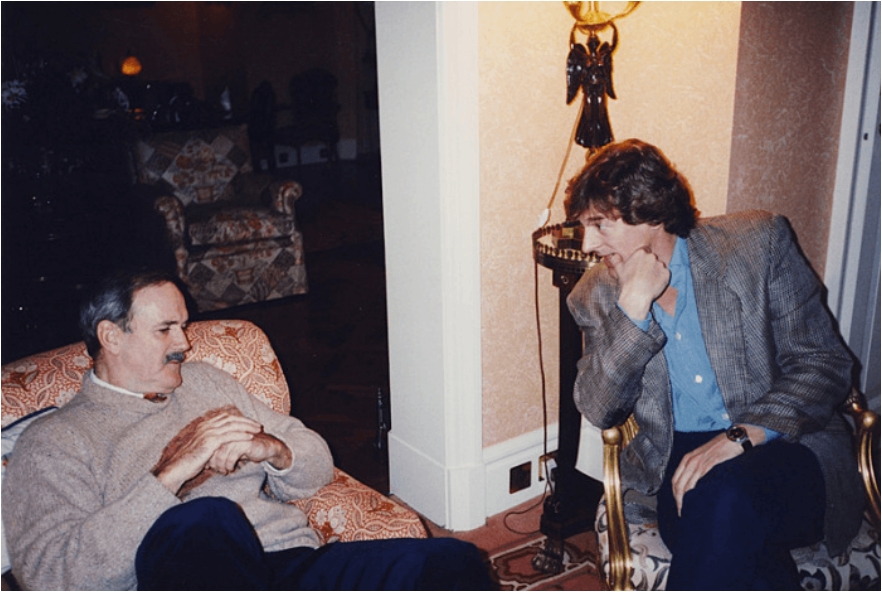 How can you not love John Cleese? The comedian is responsible for so many laughs in our lives. He brought joy and laughter to us thanks to his characters. And he was part of Monty Python.
14. Harrison Ford and Melissa Mathison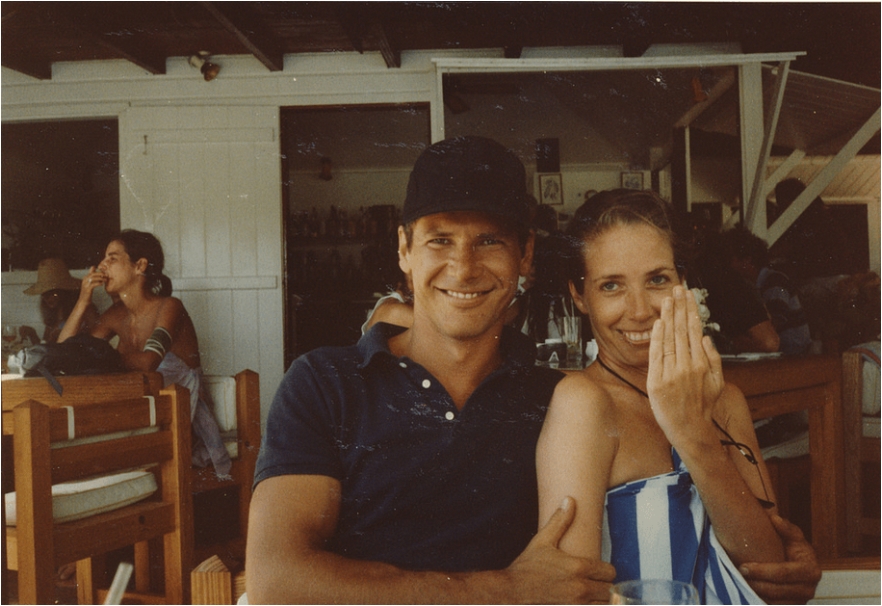 These two were so happy together. Melissa wrote the script for E.T. They were married from 1983 to 2004, when Melissa filed for divorce, citing "irresistible differences." But there is no denying they were in love, as we can see from the picture.
15. David Bowie and Corinne "Coco" Schwab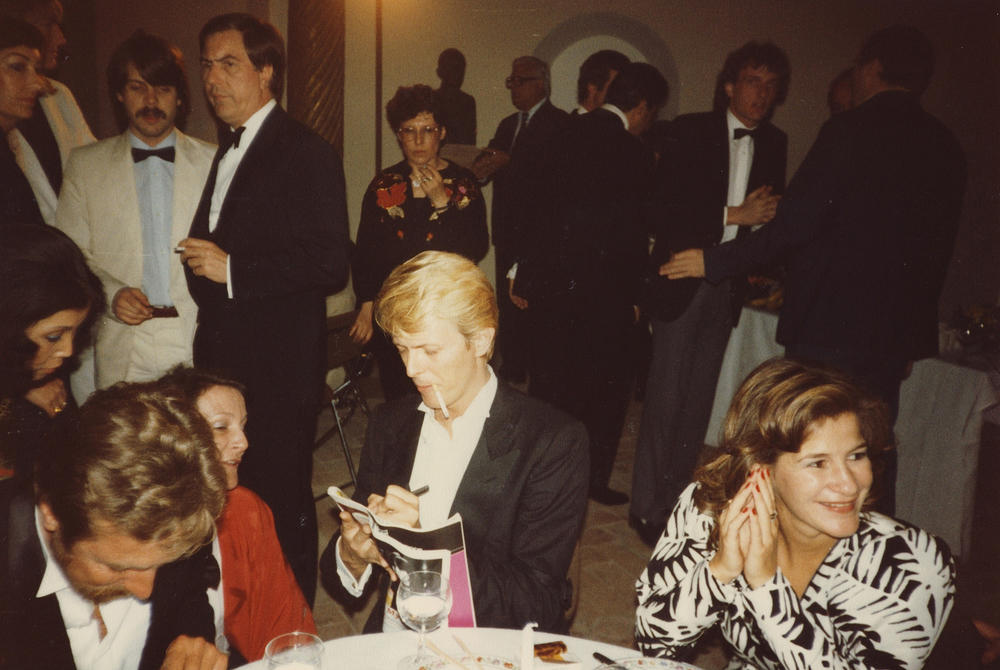 There are so many unpublished photos of David Bowie, the genius. He left his mark not only on music, but in society as well. And no matter how many pictures we see of him, we always want more.
16. Apollonia Van Ravenstein and Iman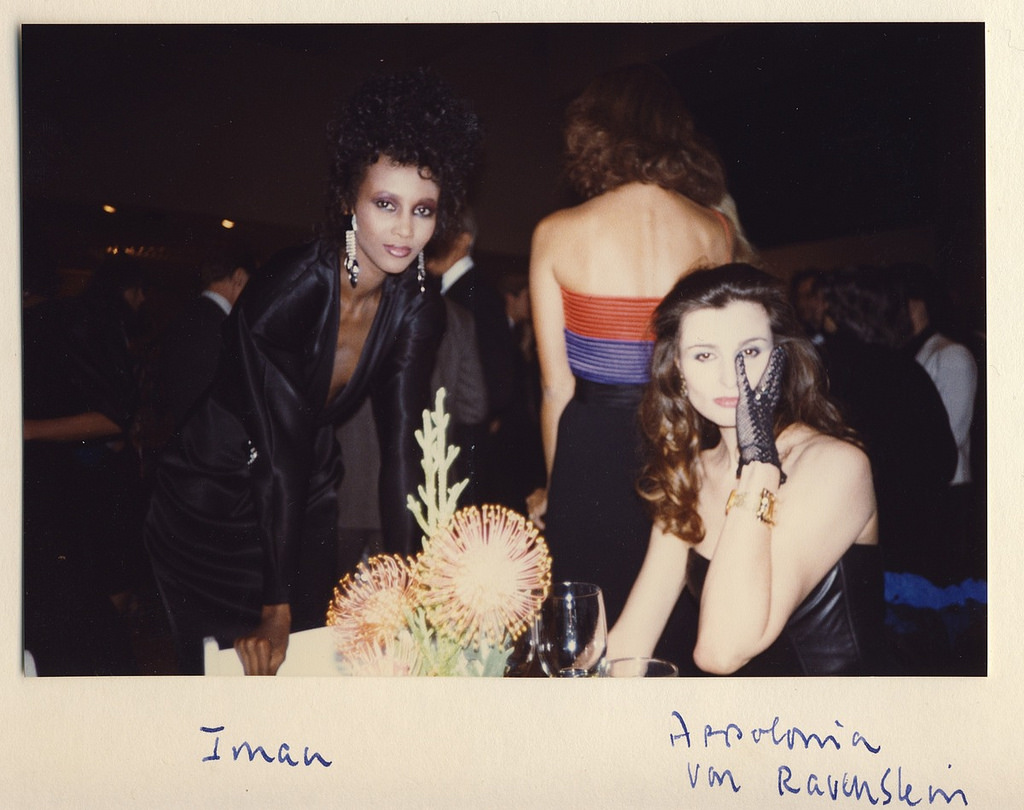 Back in the 70s and the 80s, these two were the most sought-after models. Literally every designer wanted them in his show. And with reason: they were stunning beauties.
17. Mick Jagger and His Daughter Jade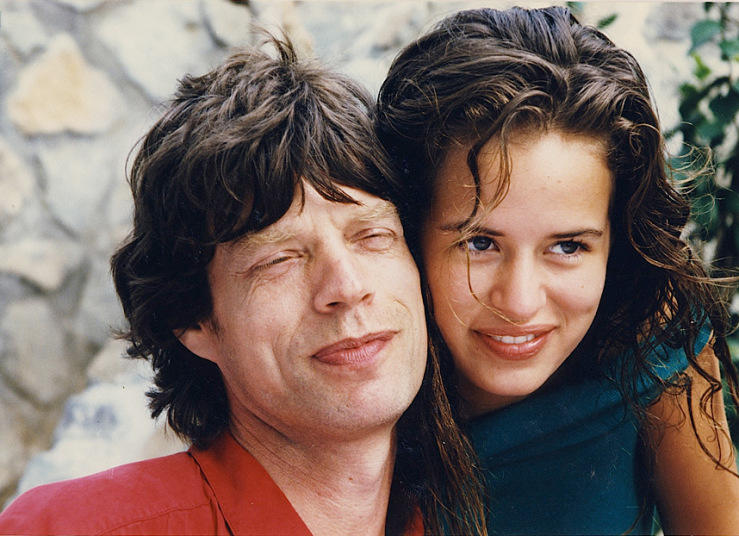 Jade grew up to be a wonderful jewelry designer. But back in the day, she was just the sweet child of one of the best musicians.
18. Lauren Hutton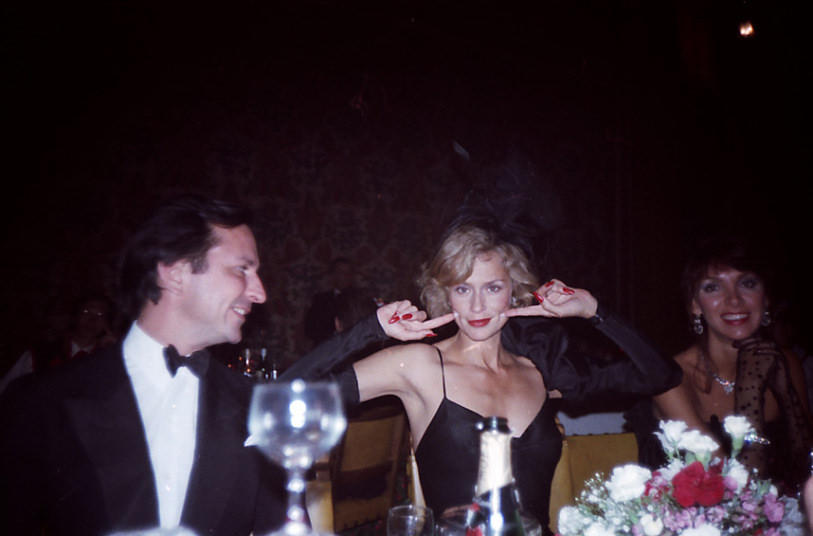 Hutton had a charisma that could mesmerize the entire room with her presence. And her million dollar smile helped her carve a career in modeling.
19. Jerry Hall with Louise and Mick Jagger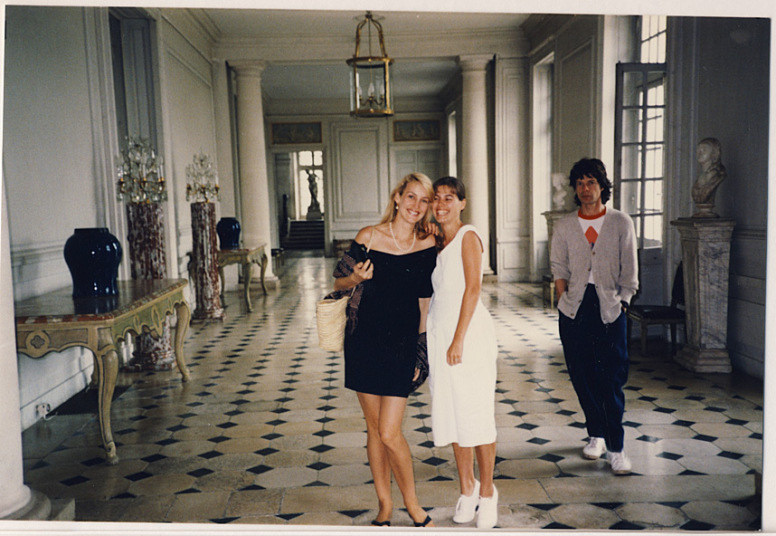 Jerry was another famous model in the 70s. But she is even more famous because of her relationship with Mick Jagger. The couple has four kids. And no, Jade Jagger is not one of them.
20. Elle Macpherson and Anthony Hopkins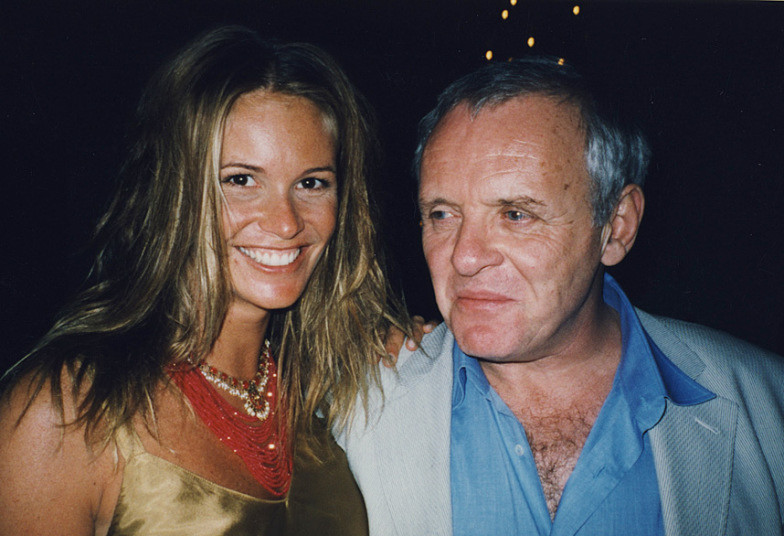 Elle is nicknamed "The Body." She was one of the first models to appear on the cover of Sports Illustrated. And she appeared on the cover for a record five times. The picture was taken on the set of Edge, a movie she did with Hopkins.
21. Anna Wintour and John Galliano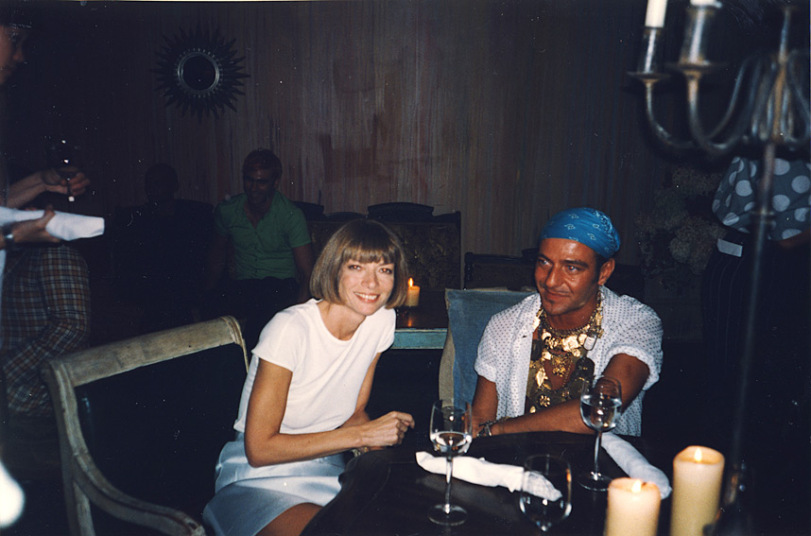 Way before Anna became editor-in-chief of Vogue, she was casual and friendly. And as you can see, she is not wearing anything close to her signature dresses of today. There was a time when the famous Vogue editor was wearing a casual blouse and a skirt. How can that be?
22. Rupert Everett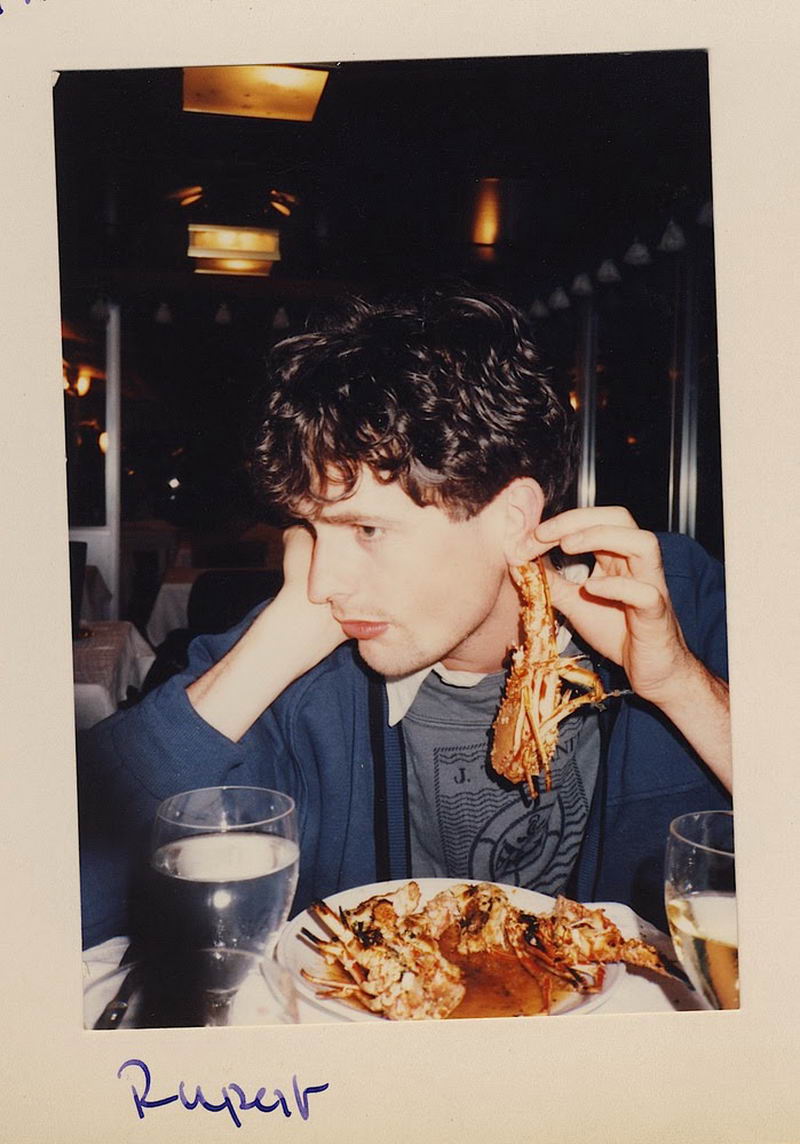 We remember Rupert from his time in Another Country. In the movie, he played an openly gay character, something that was a taboo back in 1981.
23. Nicole Kidman and Naomi Watts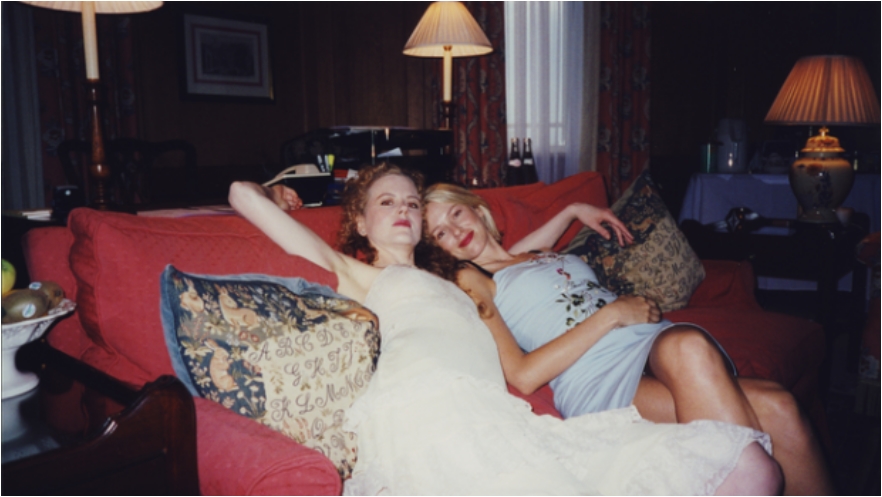 These two were friends for so many years, starting from their high school years. They are also known as celebrities who look alike. There were rumors in the past few years about a rift between the two, but they were dismissed by both Kidman and Watts.
24. Michelle Williams and Heath Ledger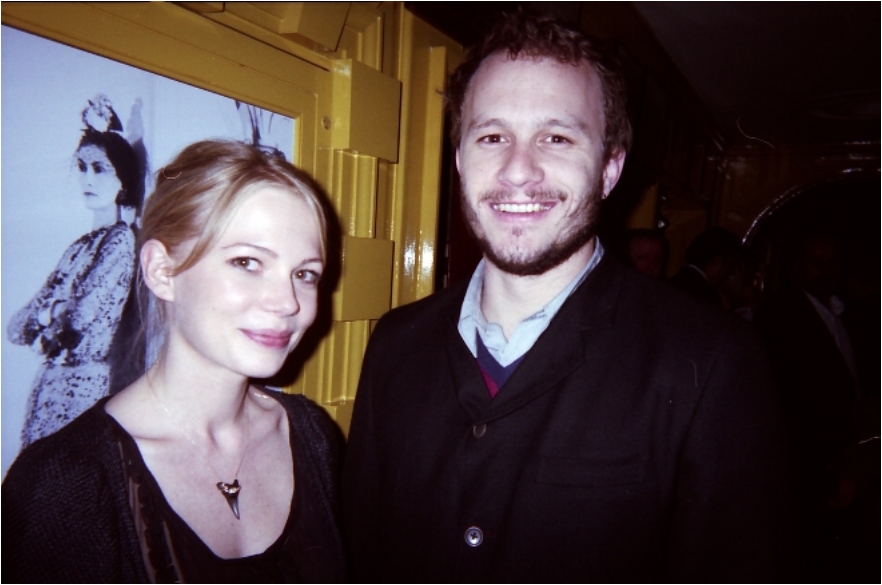 These two met during filming of Brokeback Mountain, after which they fell in love. Their love lasted for 10 years. Their daughter's name is Matilda.
25. Kate Moss and Liv Tyler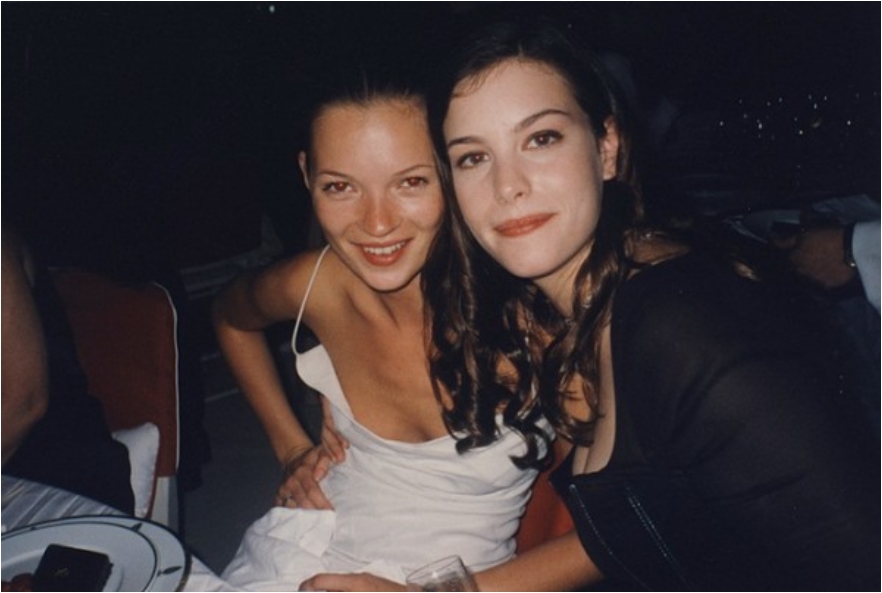 You can see that models actually hang out together. And it's only natural, seeing as they go through the same stress with modeling and the devastating experience of fighting eating disorders.
26. Jack Nicholson and Anjelica Huston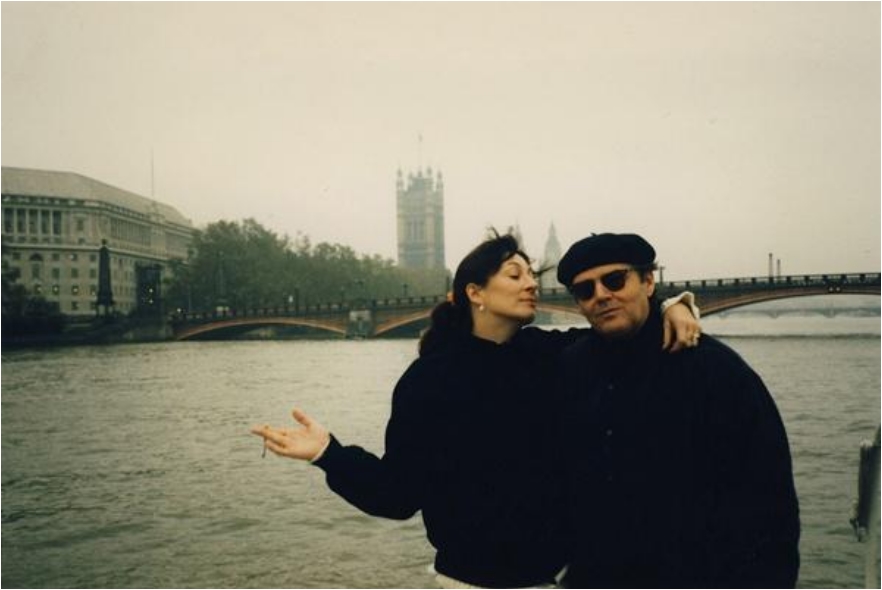 They fell in love easily, but their ending was brutal. Years later, Anjelica recalled the disastrous relationship she had with the famous actor. But here, they look very much in love.
27. Christopher Reeves on the Superman Set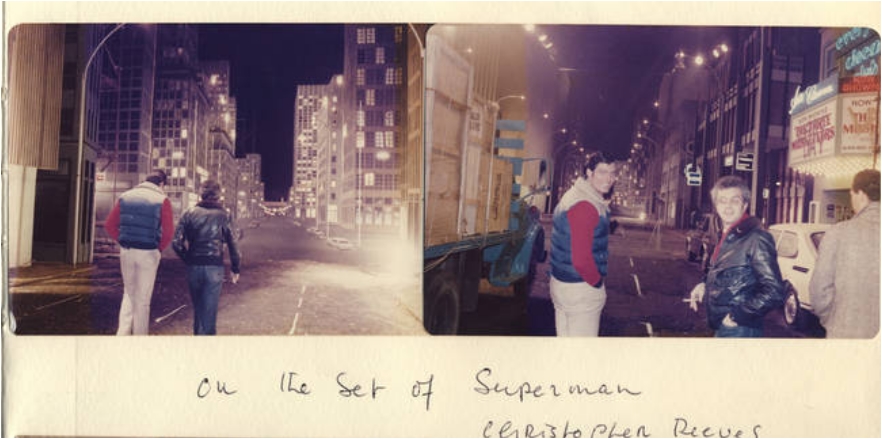 This is the actor many think of the moment Superman is mentioned. He is the epitome of Superman. Nowadays, we are still waiting for as good a Superman movie as the Reeves movies.
28. Susan Sarandon and Richard Gere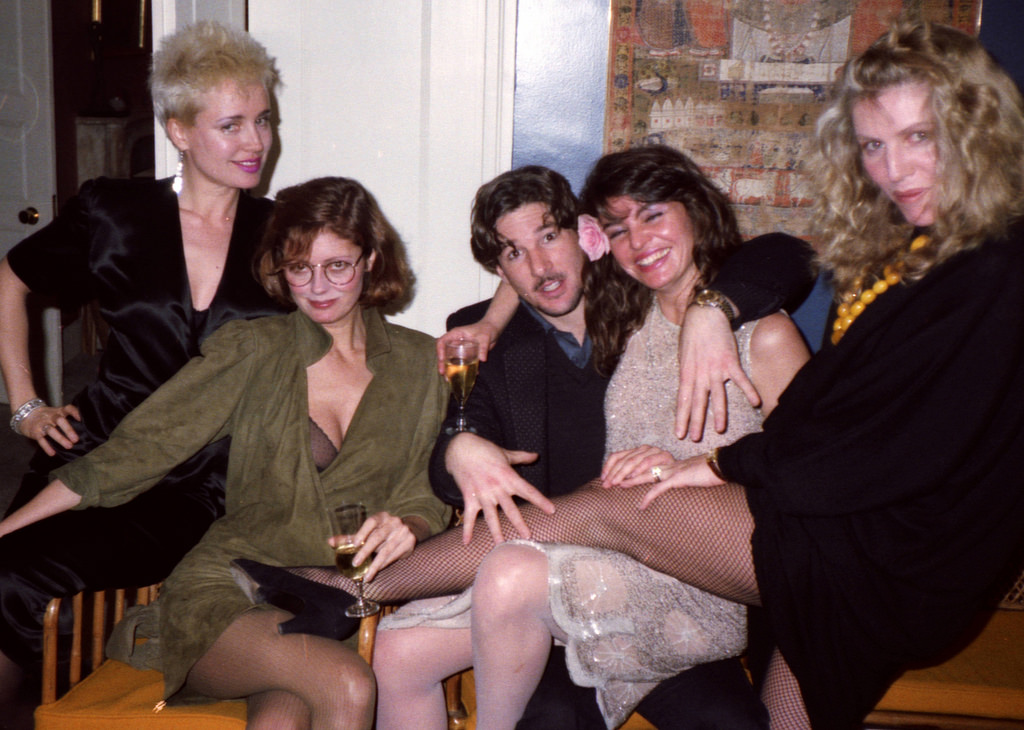 Few people know this, but Susan and Richard were actually neighbors once. They lived next to each other on the top floor of a Greenwich Village apartment house. And of course, they partied together.

29. Jude Law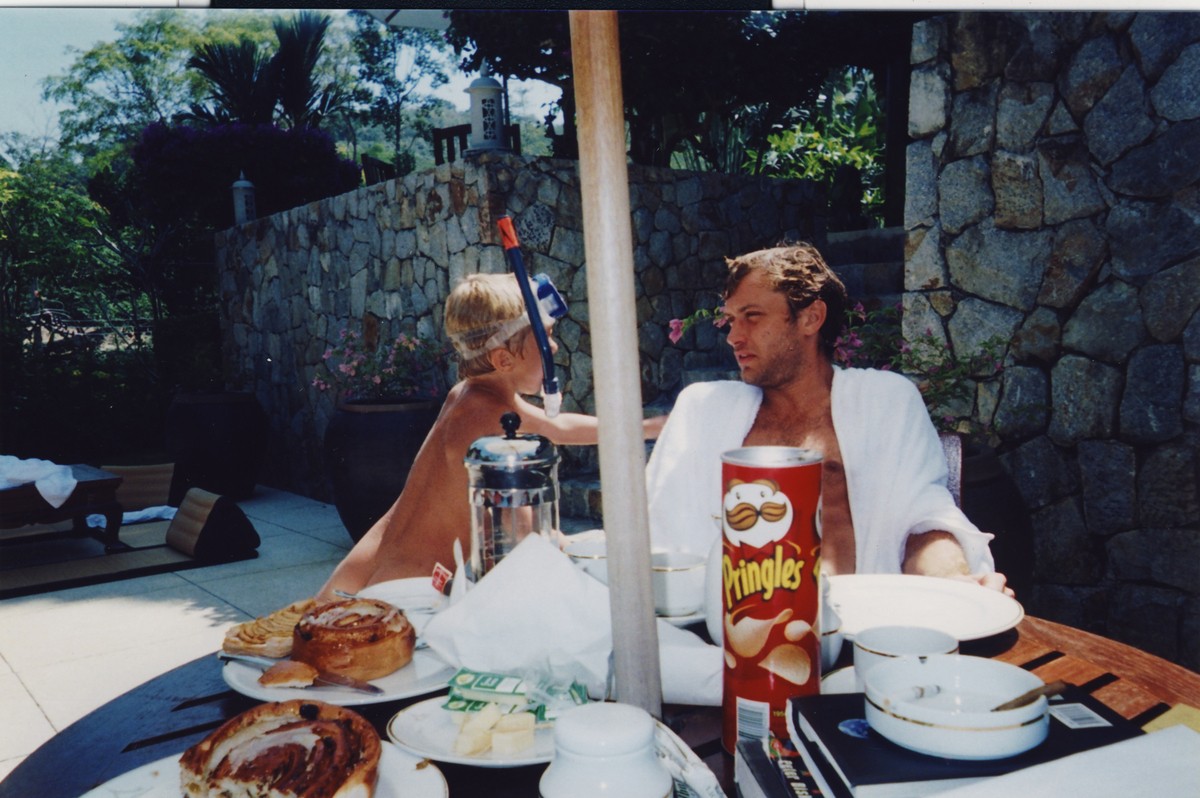 I love the Pringles in this picture. It shows you that even celebrities turn to junk food every once in a while.
30. Jack Nicholson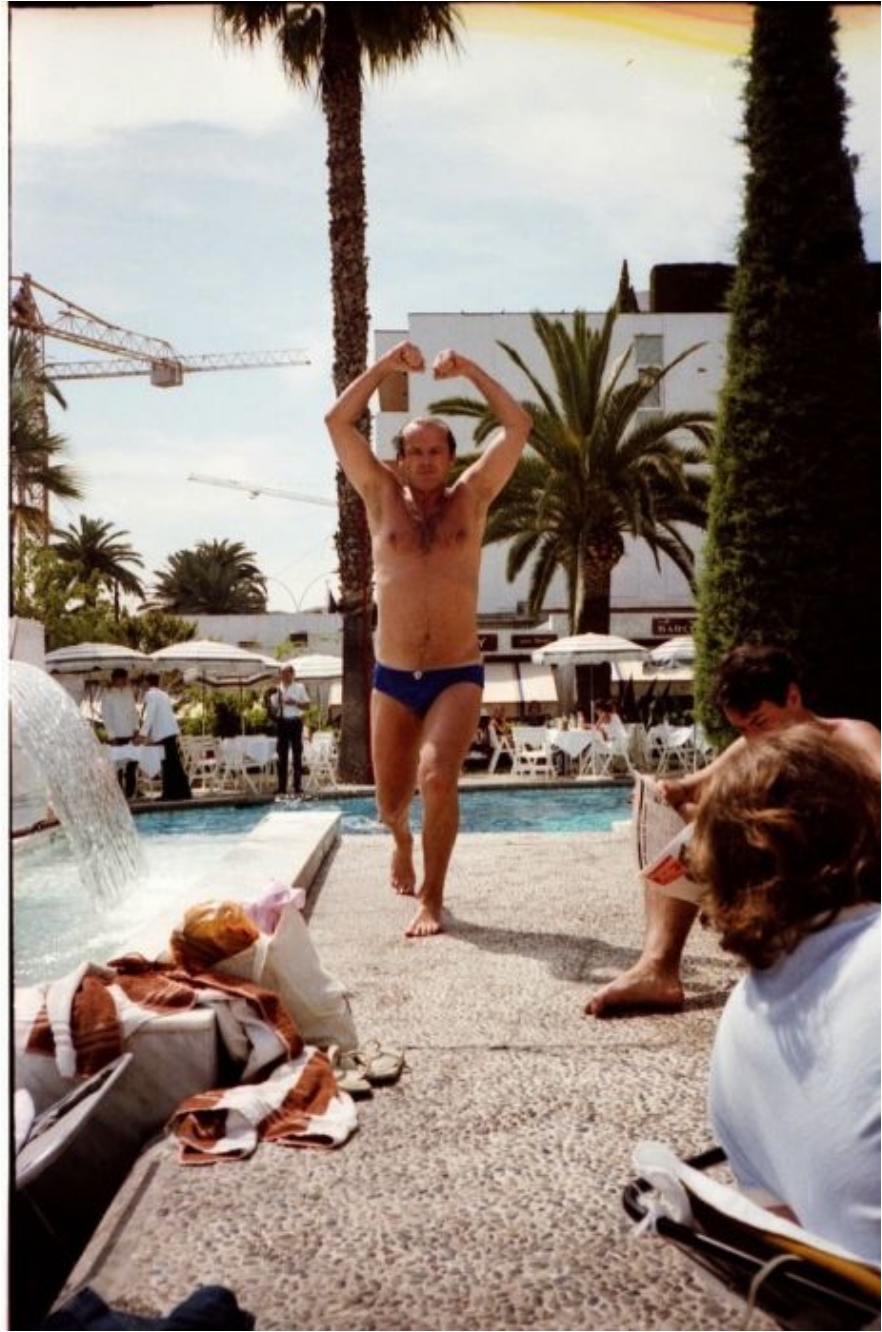 No matter how many pictures you've seen of Jack Nicholson, you are always amazed by him. With every new picture you see, you must appreciate his talent even more. He will go down as one of the best actors in Hollywood history, and his charm and charisma are a big reason why.
 31. Michael White with Kate Moss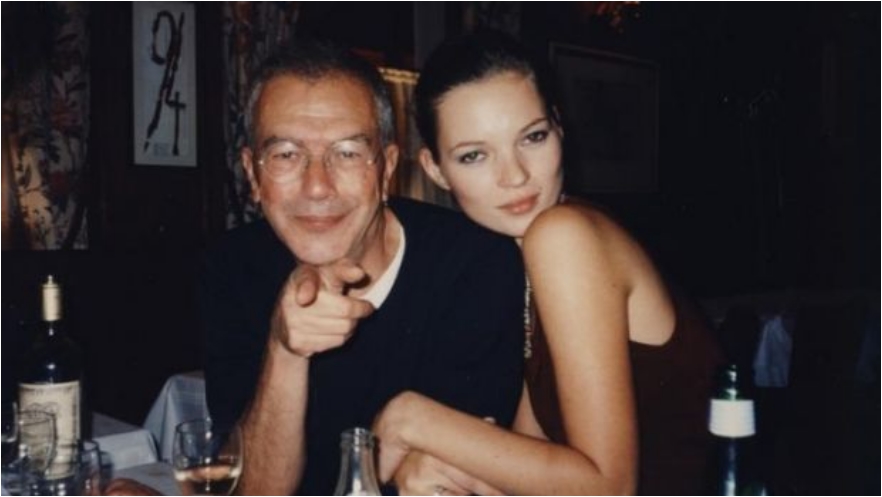 We started this list with Michael White, the most famous person you've probably never heard of, and we end it that way. Here, he is pictured with one of the best models of the past century, Kate Moss. Hope you enjoyed the pictures!