Prepare for a heartache: this little piggy nuzzles the body of his friend who passed away after their 13 years of friendship.
Spot, the cute and compassionate animal, can be seen gently caressing his best bud Sientje who is wrapped in a cloth bag with flowers on the grass. Sientje went to heaven and left his friend mourning over a great loss.
This footage believed to be taped in Holland is a heartbreaking moment for a long time friendship.
Friends for Long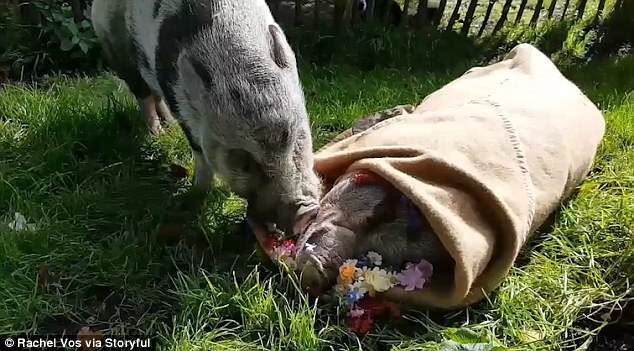 Spot and Sientje are reported to have lived together on a charity farm. According to sources, they were friends for 13 years before the latter said goodbye.
Spot can't help himself from tenderly licking Sientje's chin and resting his head on the dead loved one.
Pigs Are Naturally Loving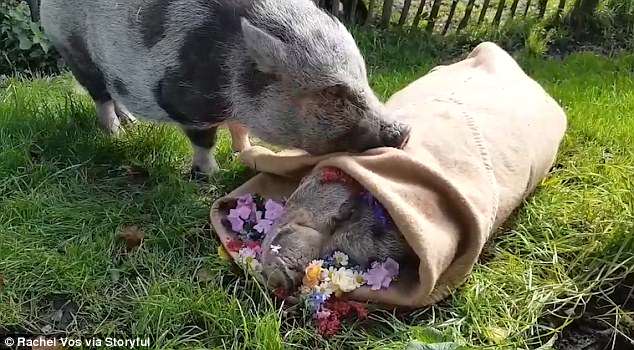 Last year, footage showed a member of the animal species closely related to pigs is also mournings its dead.
They are called Peccaries, widely known as Javelinas or skunk pigs. These American natives add to an increasing list of species that exhibit behaviours indicating grief.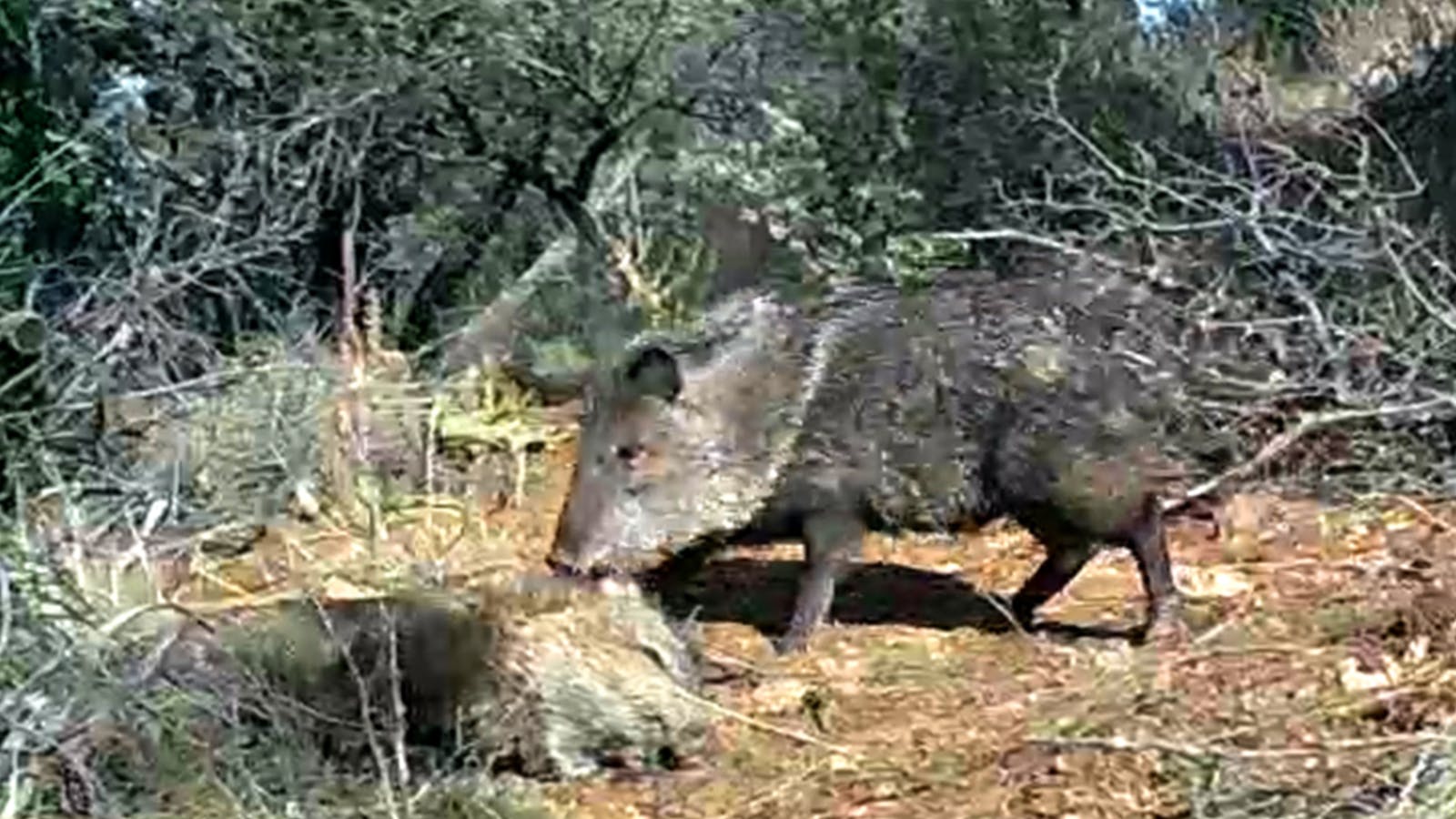 Similar to Spot, this left peccary is nuzzling his dead bud probably to wake it up. Since it doesn't, the grieving animal continues to caress it while he can.