Donald Trump has solid chances to be the next president of the United States. And that's a scary thought. During his presidential campaign, Trump has managed to offend almost everyone living in the United States and outside of it. But his outrageous comments date way back, even before he started the campaign. With so much hate speech, Trump is definitely unfit to be the next president of the United States. Be as it is, we can list some of his quotes just for the fun of it. We are not taking any sides. We are no pro-Hillary or pro-Trump. We are here just for the fun of the ride. Some of the quotes are voiced in print editions, some on his public appearances, and some are shared on his Twitter account. But he has never been shy about sharing his beliefs. Enjoy!
1. I think what we should do is — she goes around with armed bodyguards like you have never seen before. I think that her bodyguards should drop all weapons. They should disarm. Right? Right? I think they should disarm – immediately. What do you think? Yes? Yes. Yeah. Take their guns away! She doesn't want guns. Take their — let's see what happens to her – Donald Trump on Hillary Clinton, Sept. 16, 2016.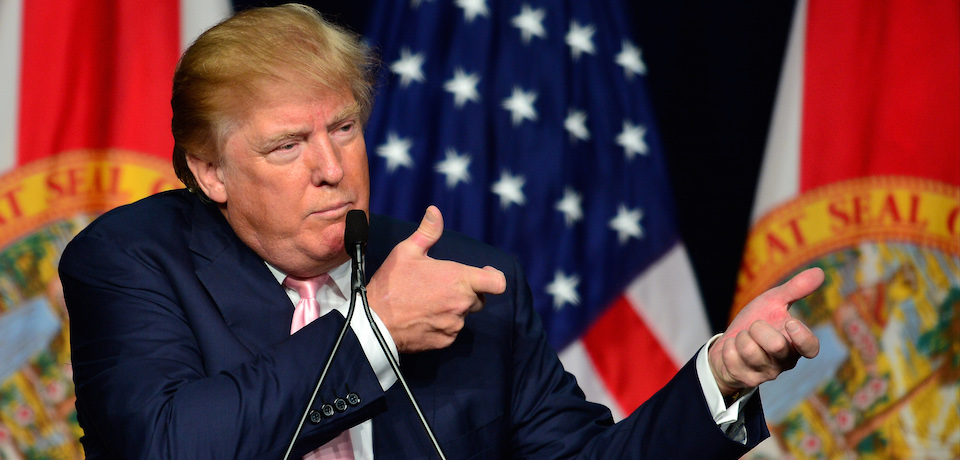 Truth be told, Donald might be spot on with this comment. One of the main aspects of the presidential campaign is weapons and guns, and while Donald is all for guns, Hillary is opposed. So, Trump has a way to make Hillary see what the world would be like. And he indirectly calls Clinton a hypocrite.
2. You know I'm automatically attracted to beautiful—I just start kissing them. It's like a magnet. Just kiss. I don't even wait. And when you're a star, they let you do it. You can do anything. Grab them by the p**sy. You can do anything –Donald Trump in a 2005 interview with Access Hollywood's Billy Bush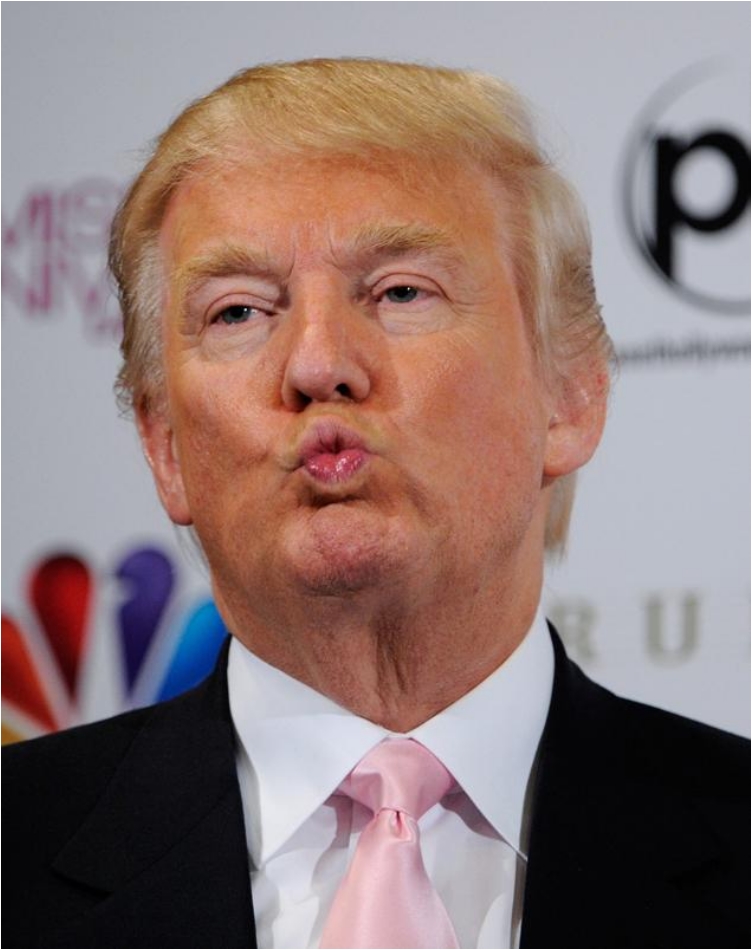 The famous "locker room talk" comment. This one right here might have cost Trump the election, as the video from the comments came just month before the election. And Trump is still trying to defend his comments with the "locker room talk" excuse.
3. An 'extremely credible source' has called my office and told me that @BarackObama's birth certificate is a fraud – Trump on Twitter in 2012.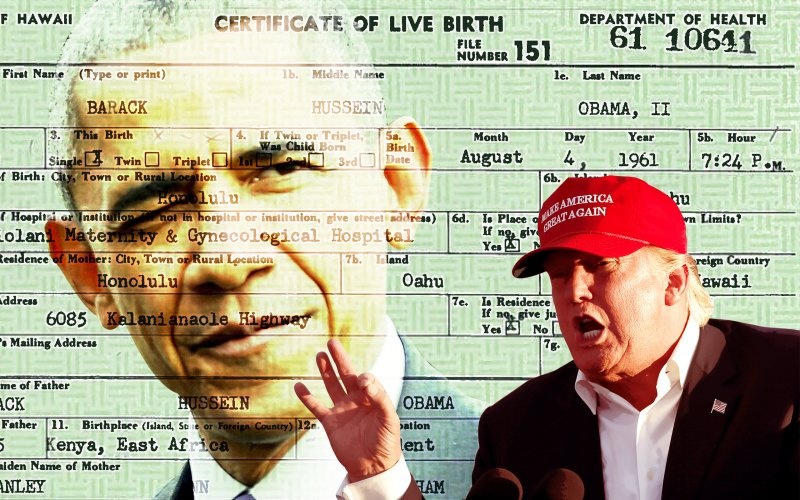 When you try to deliver a punch to your opponents, you better have some hard evidence to back that story. Especially when you are going against the current president of the United States. And no matter what, why would Trump investigate whether Obama was born on Hawaii or not.
4. I dealt with Gaddafi. I rented him a piece of land. He paid me more for one night than the land was worth for two years, and then I didn't let him use the land. That's what we should be doing. I don't want to use the word "screwed," but I screwed him. That's what we should be doing – Trump on Gaddafi in 2011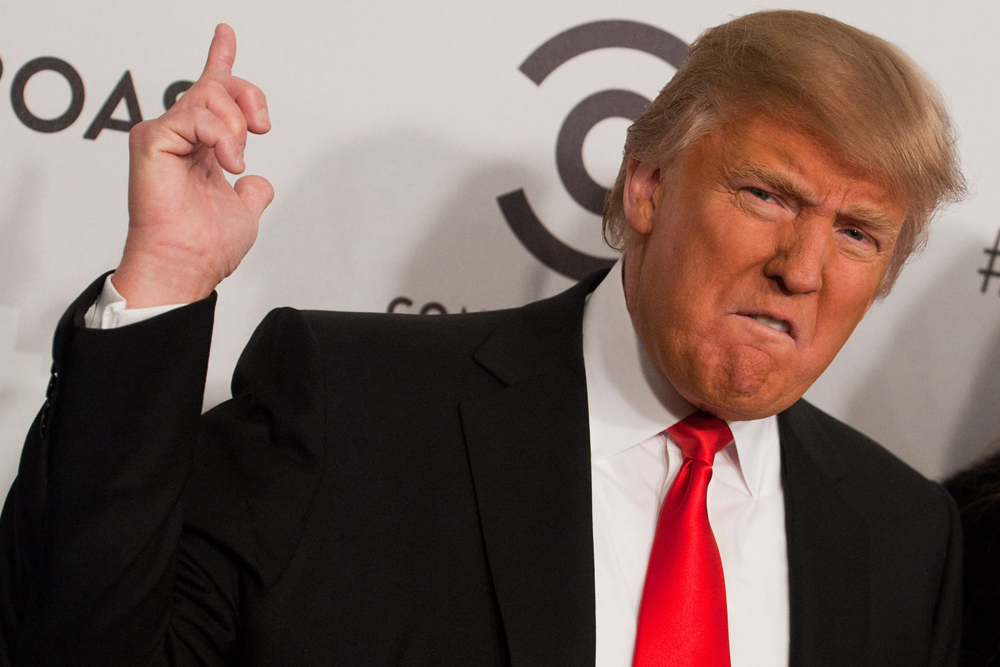 Is this the way a president should solve things? By "screwing" everyone around? With this quote he tried to burnish his pro-America persona, but he might have done more harm than good.
5. When Iran, when they circle our beautiful destroyers with their little boats, and they make gestures at our people that they shouldn't be allowed to make, they will be shot out of the water – Donald Trump, September, 2016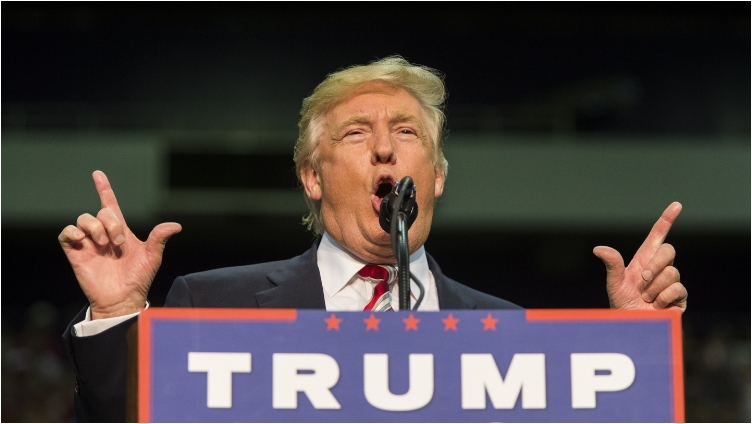 Well, there is one country that Donald might start a war with just after winning the elections. You can certainly think of this quote as a direct threat for war.
6. Dwyane Wade's cousin was just shot and killed walking her baby in Chicago. Just what I have been saying. African-Americans will VOTE TRUMP! – Donald Trump, August, 2016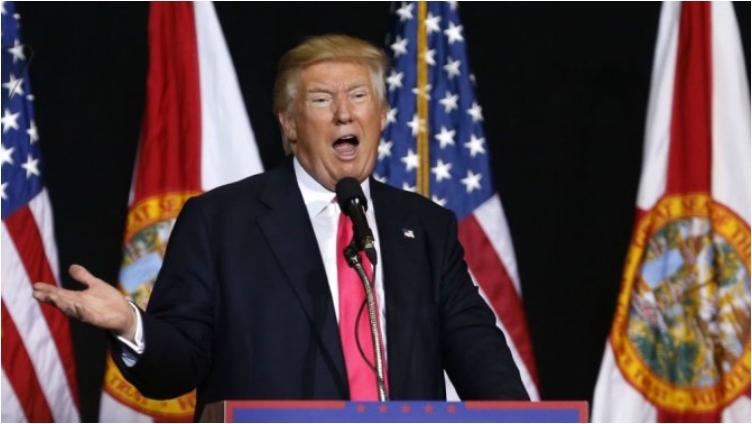 Tweeting after the tragic death of Nykea Aldridge, Trump somehow managed to make a tragic death all about him. Sometimes, you just cannot newsjack a story like that. There is a reason why he is not liked in America, and tweets like this one are a huge reason why.
7. One of the key problems today is that politics is such a disgrace, good people don't go into government – Trump well before announcing his candidacy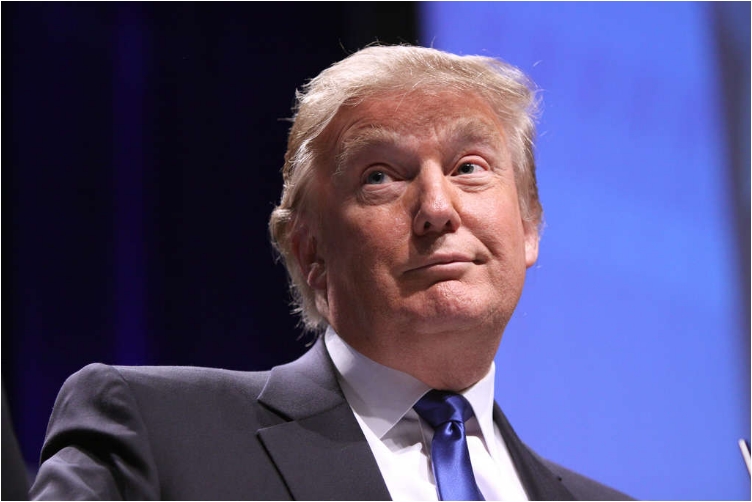 You just have to love the irony here. But changing his opinions is nothing new with Donald. He does it on a daily basis.
8. Our country is in serious trouble. We don't have victories anymore. We used to have victories, but we don't have them. When was the last time anybody saw us beating, let's say China in a trade deal? I beat China all the time. All the time – Trump during his announcing candidacy speech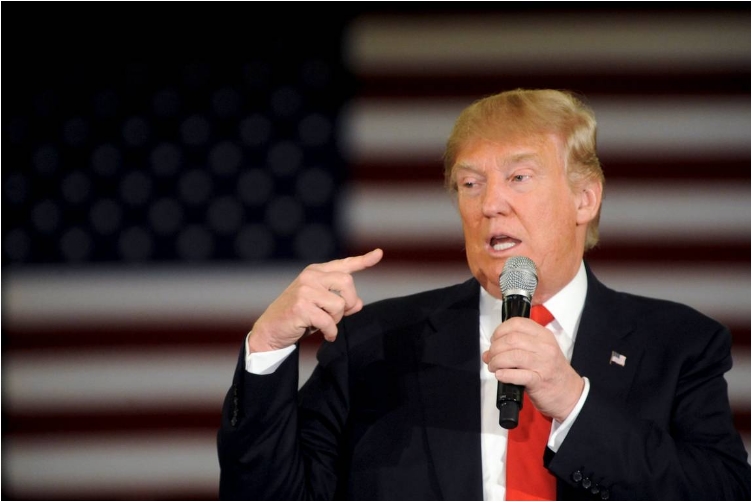 At least we know that Trump has plan for China. Right? Who knows what will happen when Trump goes after the largest country in the world, and one of the most powerful economies today.
9. What do you have to lose by trying something new like Trump? What do you have to lose? You're living in poverty; your schools are no good; you have no jobs; 58 percent of your youth is unemployed. What the hell do you have to lose? – Trump, August 19, 2016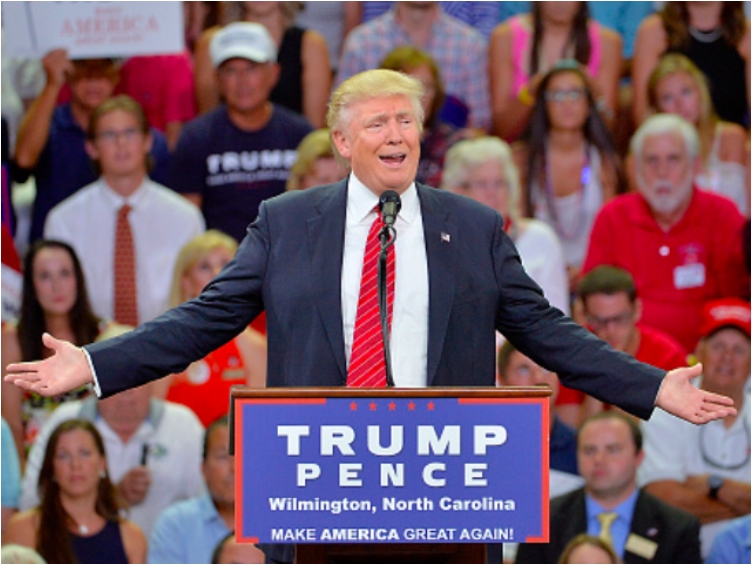 Trying to win over African American voters, Trump also said that at the end of his term, 95% of the African-American population will vote. Of course, that is if he wins the election and delivers on his promises. What is funny is that Trump first offended black voters at the beginning of his campaign, and then tried to win them over.
10. Ariana Huffington is unattractive, both inside and out. I fully understand why her former husband left her for a man – he made a good decision – Trump on Huffington's Post founder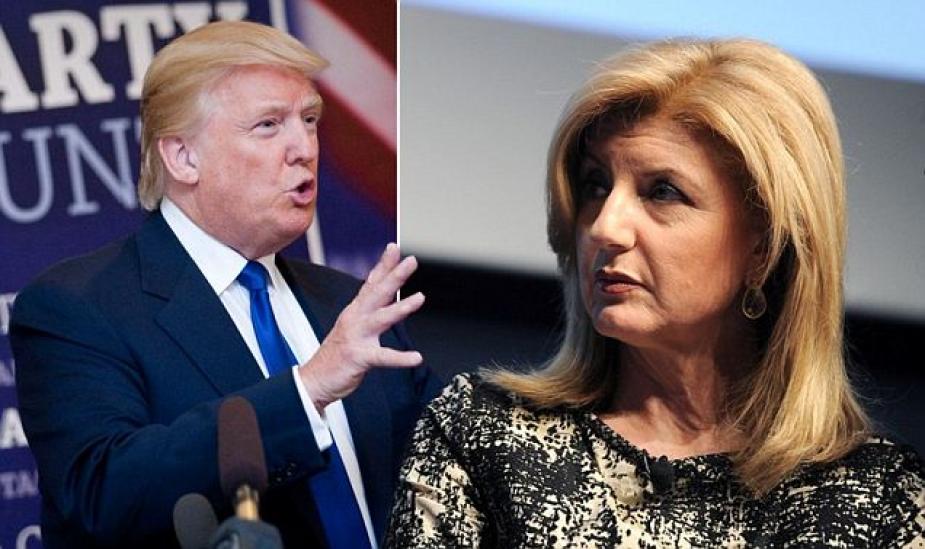 And you wonder why the media doesn't support Trump? Hillary has way more media power houses supporting her, and one of the reasons is she doesn't go around and call them idiotic names. Trump, on the other hand, always has an opinion on the matter.
11. When Mexico sends its people, they're not sending the best. They're not sending you … they're sending people that have lots of problems and they're bringing those problems with us. They're bringing drugs. They're bringing crime. They're rapists. And some, I assume, are good people – Trump, presidential announcement speech in 2015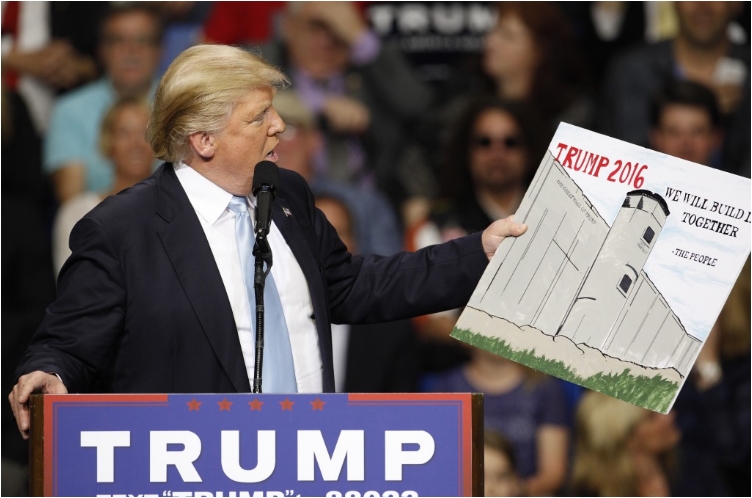 The fun part is he didn't stop there. He said he will bring a wall to stop Mexicans and Latinos from coming over to America. Seems like Trump is like Hitler in a way, he wants only white working class Americans. During his campaign, Donald has managed to offend almost every minority in the States.
12. Robert Pattinson should not take back Kristen Stewart. She cheated on him like a dog & will do it again – just watch. He can do much better! – Twitter, 2012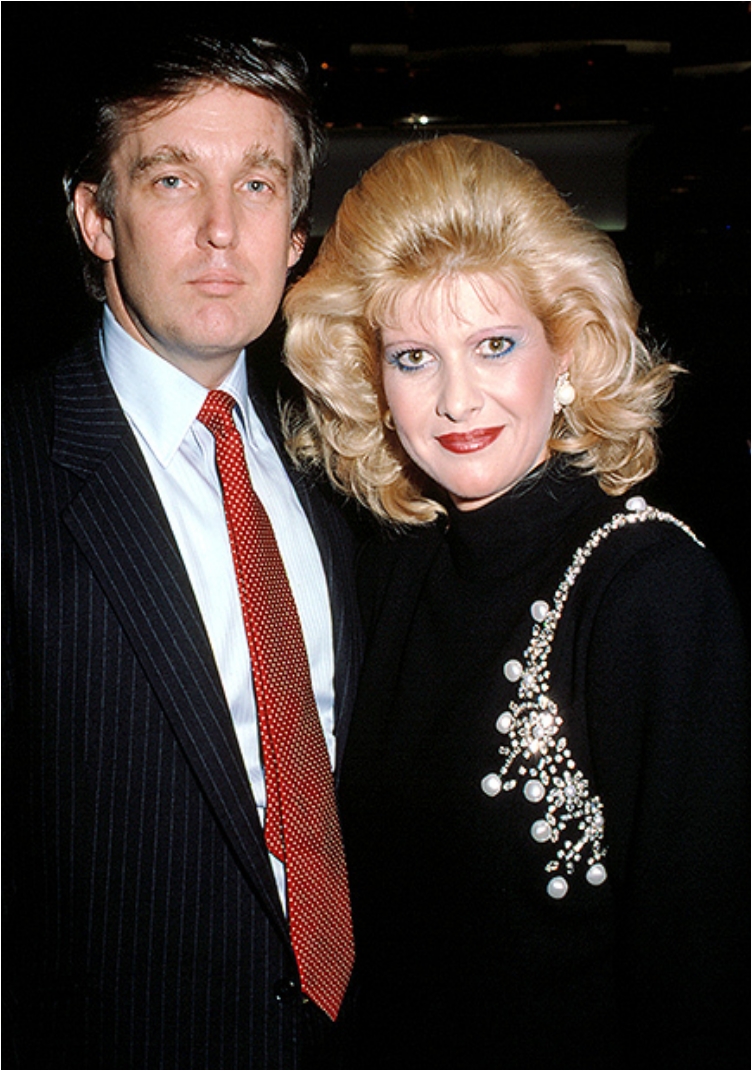 When Kristen cheated on Pattison, Donald had an opinion. And you can see the irony, as Donald cheated on his first wife Ivana. The woman he cheated with, Marla Maples, become his second wife. All of this happened in 1992.
13. For evangelicals, for the Christians, for the everybody, for everybody of religion, this will be, may be, the most important election that our country has ever had. And once I get in, I will do my thing that I do very well. And I figure it is probably, maybe the only way I'm going to get to heaven. So I better do a good job – August, 2016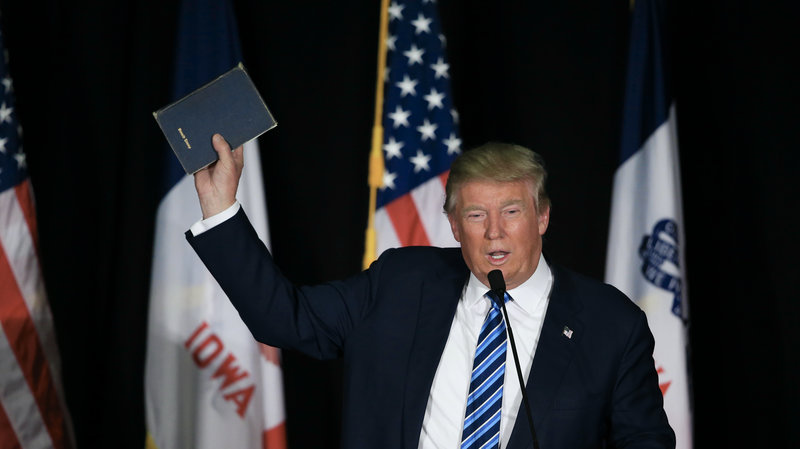 Speaking before evangelical leaders in Orlando, Trump said why he wants to be a president. It might be the only way he will end up in heaven. At least he accepted the fact that he is destined for hell.
14. You know, it really doesn't matter what the media write as long as you've got a young, and beautiful, piece of ass – Trump on media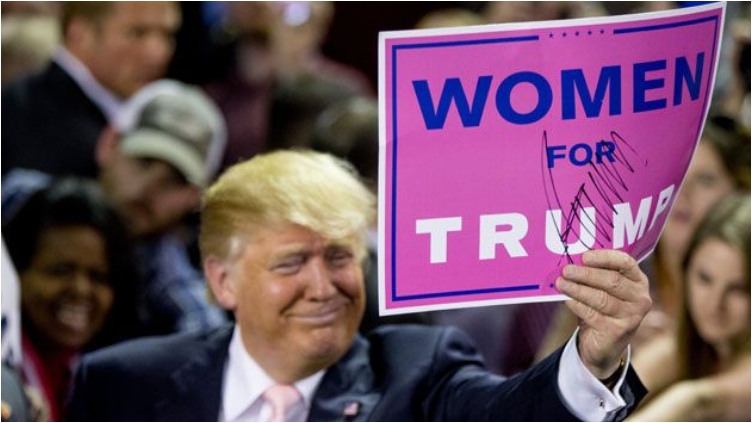 Time and time again, Donald has proven that he views a woman's looks over anything else. But his disrespect for the media is just overwhelming.
15. This business tax will also end job-killing corporate inversions and cause trillions in new dollars in wealth to come pouring into our country and, by the way, into titties like right here in Detroit – August 8, 2016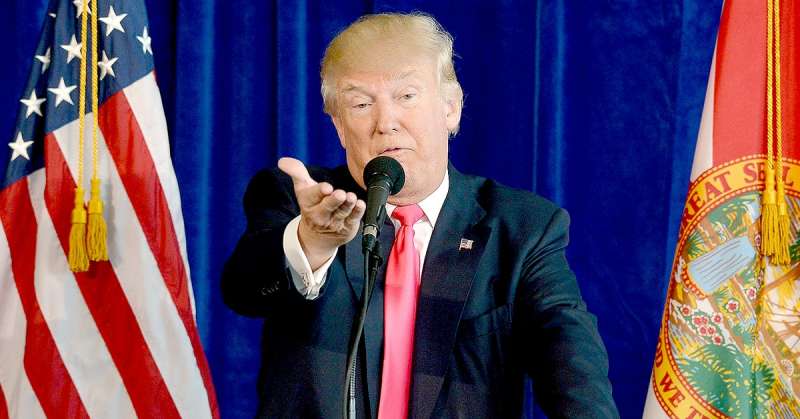 During a speech in Detroit, Trump made a slip of the tongue. He tried to say cities, but hey, titties work as well. We all make mistakes, we are all human!
16. Actually, I was only kidding. You can get that baby out of here. Don't worry, I think she really believed me that I love having a baby crying while I'm speaking. That's OK People don't understand. That's OK – August 2, 2016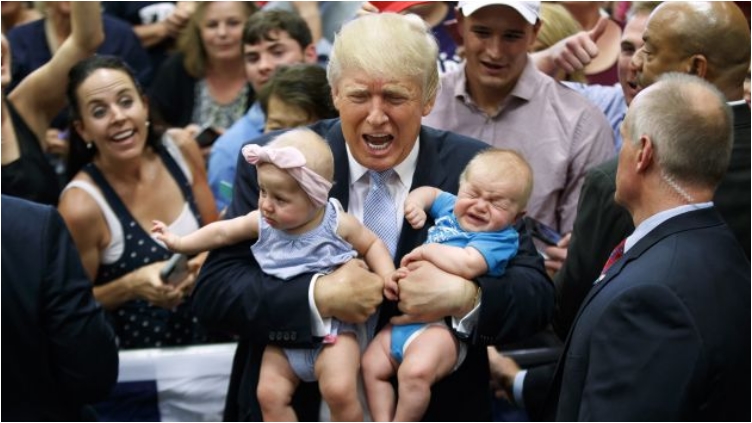 Trump's hate towards women never stops. This one happened during a rally, when he booted a mother from the rally. He first said he loves babies, but then sent the mother away with her crying baby.
17. Our great African-American President hasn't exactly had a positive impact on the thugs who are so happily and openly destroying Baltimore – Trump on Obama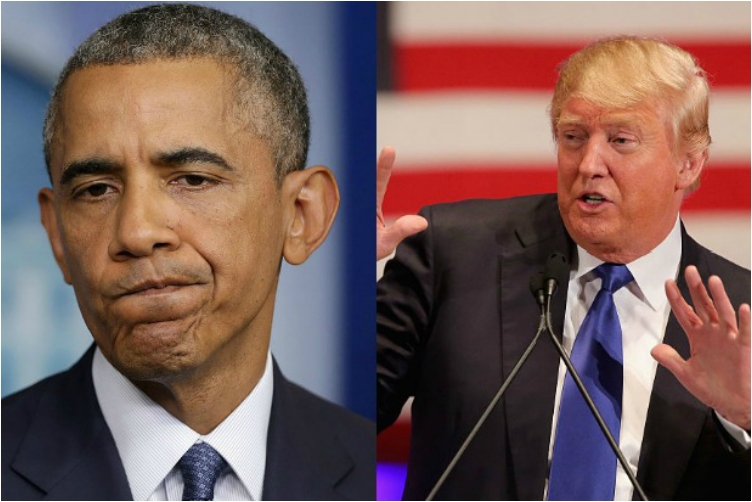 At least we know that his racist outbursts are not aimed only at Mexicans. For some reason, Trump hates every other minority, and then tries to win over their vote.
18. Did you read about Starbucks? No more 'Merry Christmas' at Starbucks. No more. Maybe we should boycott Starbucks – November, 2015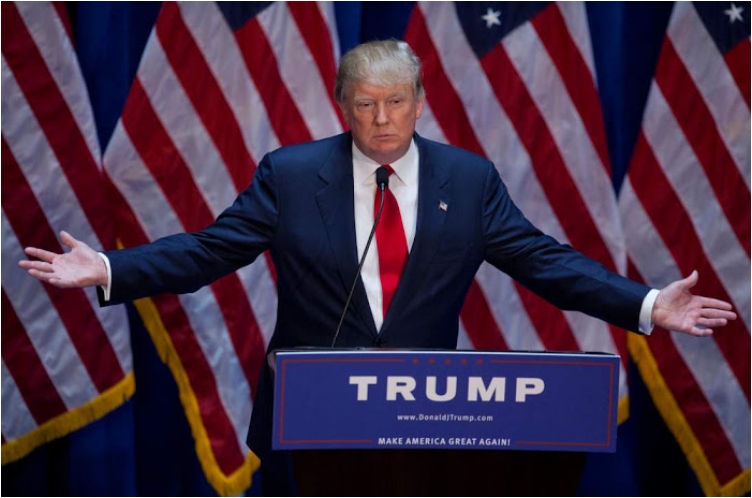 And Trump wants to Make America Great Again? How would he do that when he wants to boycott American companies? At a rally in Springfield, Trump suggested such an idea after Starbucks removed Merry Christmas coffees.
19. Yeah, she's really something, and what a beauty, that one. If I weren't happily married and, ya know, her father – September, 2015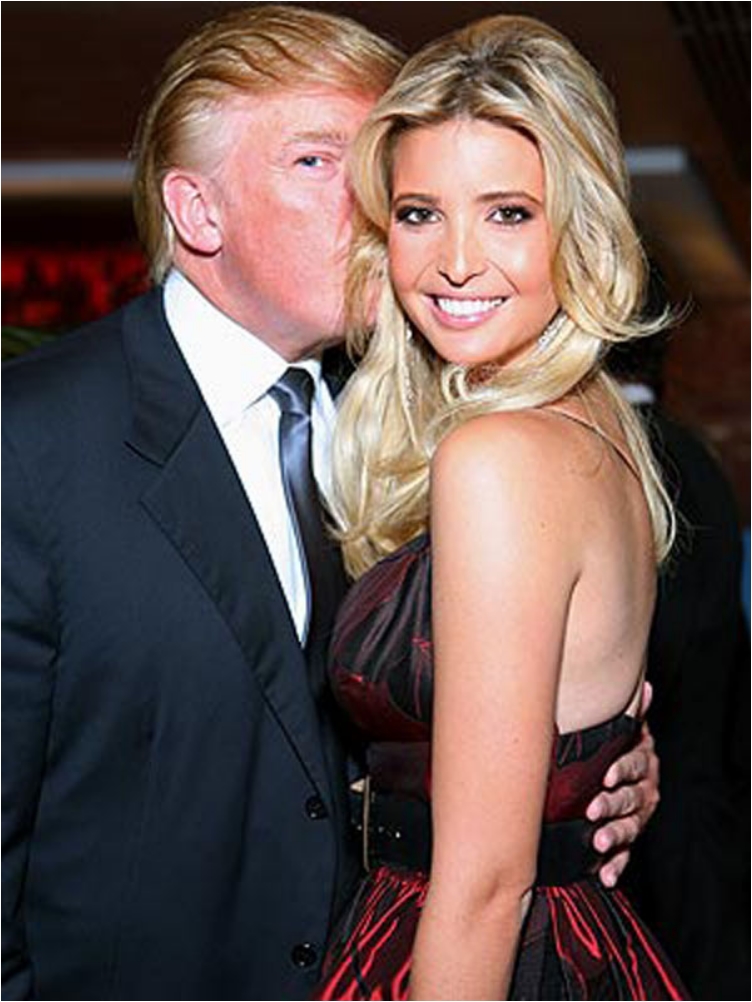 In an interview for the Rolling Stone, Trump said that his daughter Ivanka is really beautiful. And it would be good, if it didn't do it in such a creepy way. It's just gross.
20. All of the women on The Apprentice flirted with me — consciously or unconsciously. That's to be expected – 2004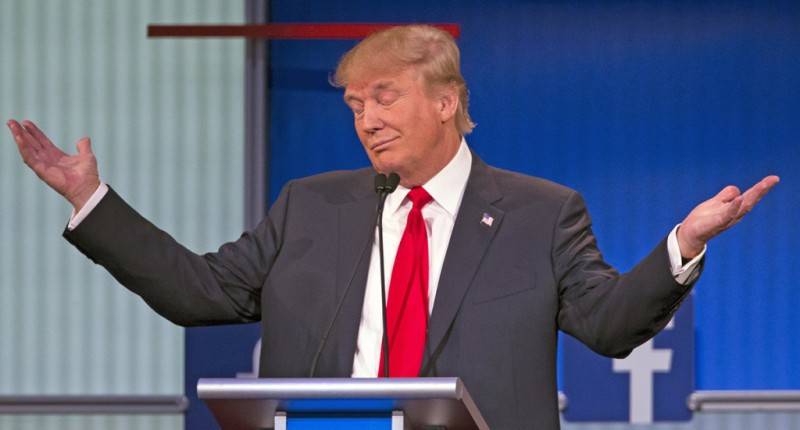 We all know Trump is a narcissist. But in an interview to the New York Daily News in 2004, he went a little far. Well, a lot far to be honest.
21. They don't write good. They have people over there, like Maggie Haberman and others, they don't — they don't write good. They don't know how to write good – August, 2016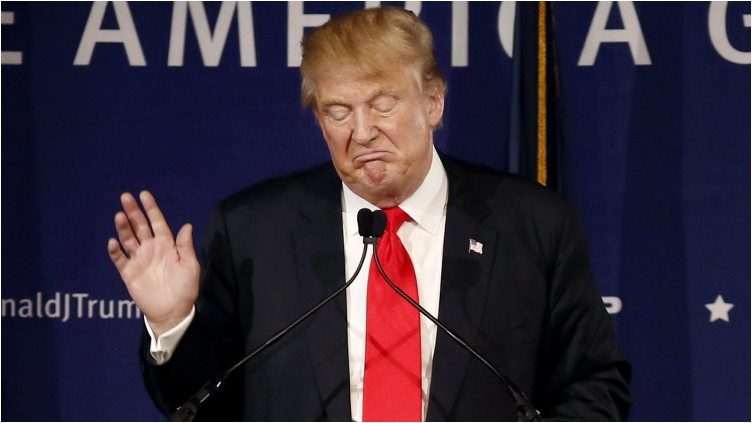 And you still wonder why media doesn't like Donald Trump? In an interview with Fox News, Trump attacked the New York Times. His tirade went for a while, but we cut just the good part.
22. [Vladimir Putin} is not going into Ukraine, OK, just so you understand. He's not gonna go into Ukraine, all right? You can mark it down. You can put it down – July 31, 2016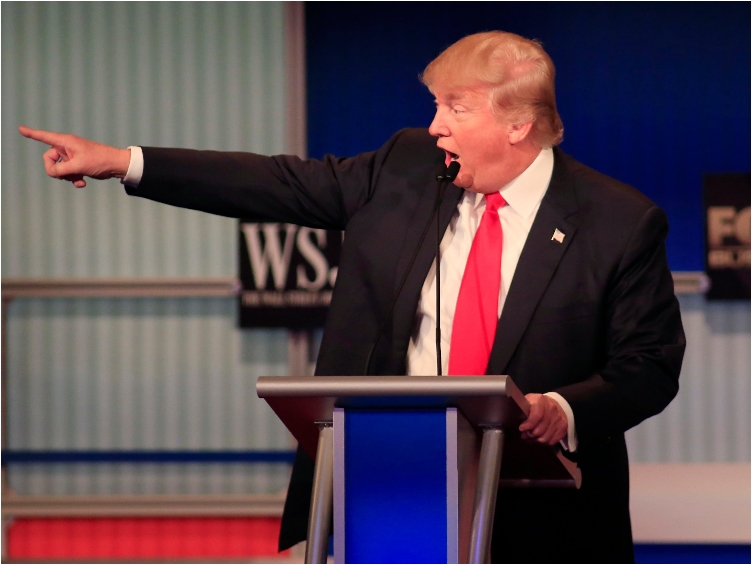 Apparently Trump was unaware at the moment that Russia had already annexed Crimea in 2014. The intrusion into Ukraine left thousands dead. And he is supposed to be the world leader in politics?
23. If I were running 'The View', I'd fire Rosie O'Donnell. I mean, I'd look at her right in that fat, ugly face of hers, I'd say 'Rosie, you're fired – Trump on his nemesis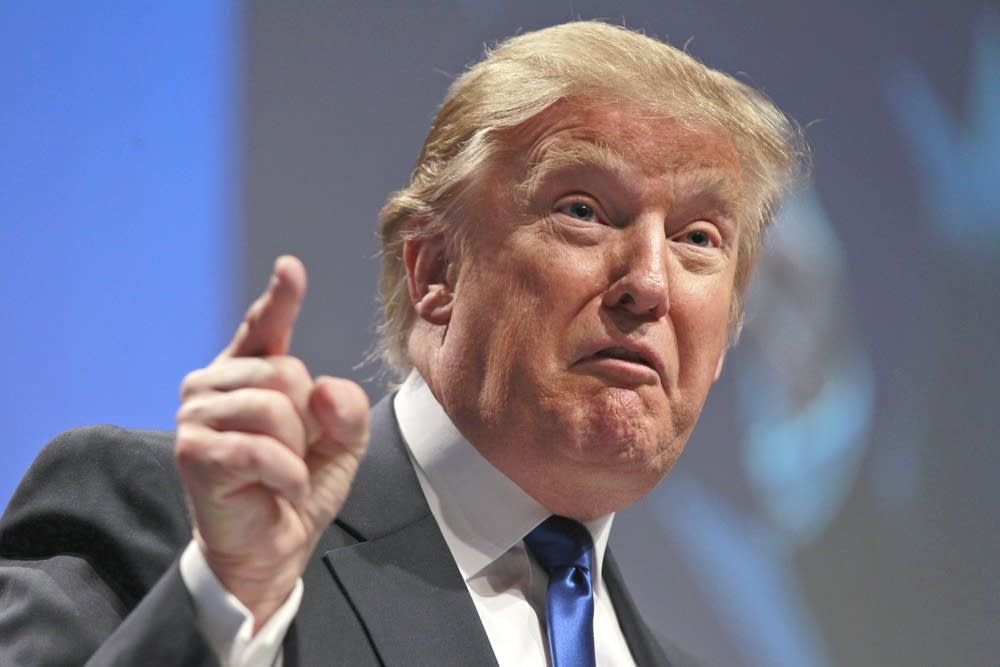 Trump doesn't like Rosie, that is a known fact. He has called her numerous names over the years, and their feud started in 2006. And for 10 years, he has thrown punches at Rosie. The fun part is she has all the assets for a lawsuit, and rumors are she might be filling one.
24. I think the only difference between me and the other candidates is that I'm more honest and my women are more beautiful – Trump on his opponents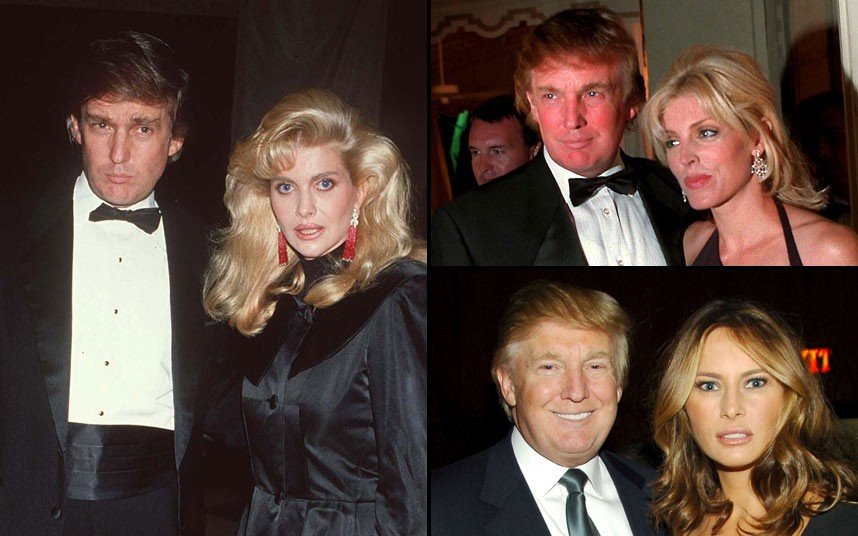 Well, for starters, women are not property. But if the only difference between Donald and now Hillary is their spouse, we know who will win.
25. My IQ is one of the highest — and you all know it! Please don't feel so stupid or insecure; it's not your fault – Trump on his intelligence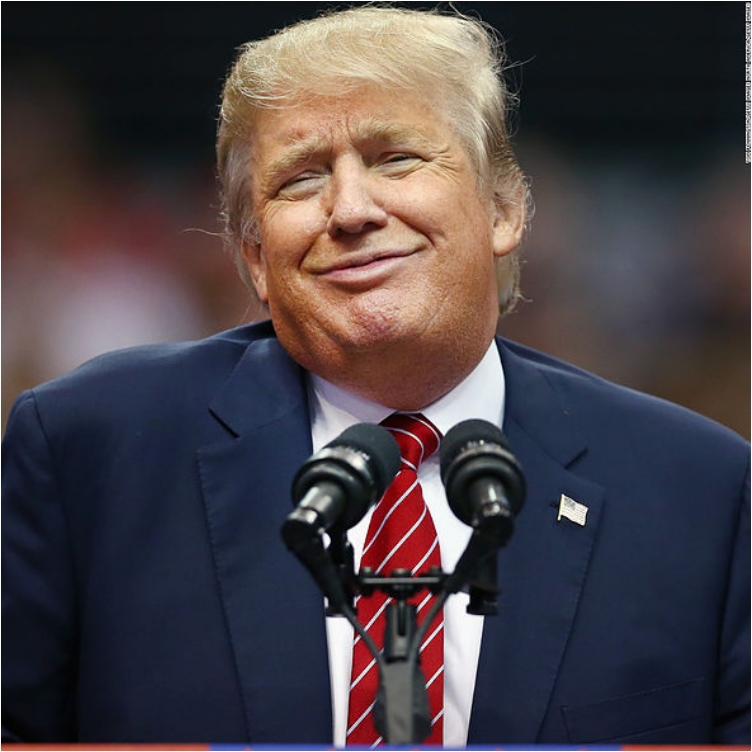 Further proof that Donald is a narcissist. Not only does he calls himself the smartest person alive, he offends the others in the process.
26. Look at those hands, are they small hands? And, [Republican rival Marco Rubio] referred to my hands: 'If they're small, something else must be small.' I guarantee you there's no problem. I guarantee – Trump during debate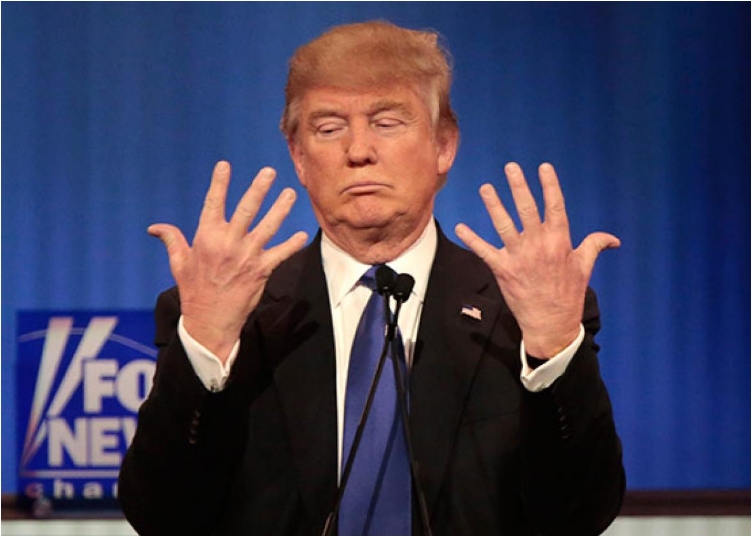 Only Donald can turn a debate about politics into a debate who has the bigger penis. If the debate has come to this, we can just get all candidates naked, and see who has the largest junk.
27. The LGBT community, the gay community, the lesbian community — they are so much in favor of what I've been saying over the last three or four days. Ask the gays what they think and what they do, in, not only Saudi Arabia, but many of these countries, and then you tell me — who's your friend, Donald Trump or Hillary Clinton? – June, 2016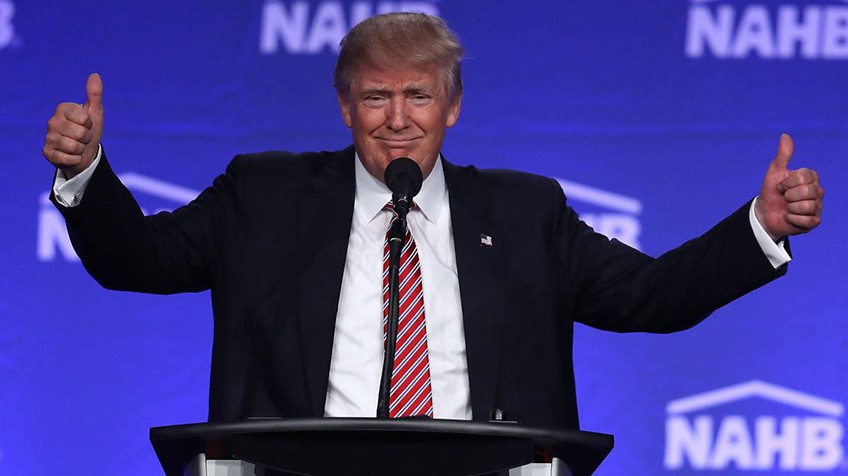 This quote provoked widespread ridicule around the LGBT community, and with a reason. Again, Trump is offending a minority, gay people in this case, and then asking for their vote.
28. How about bringing baskets of money into Iraq? I want to know — who were the soldiers who had that job? I want to know who were the soldiers that had that job, 'cause I think they're living well right now, whoever they may be – June, 2016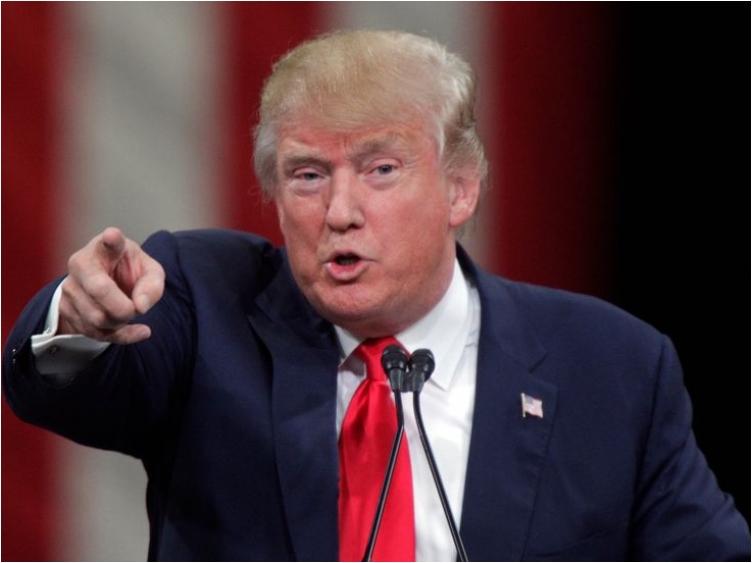 Donald Trump wants to be the next president of the United States, and with that the chief commander of the military force. How can you accuse your soldiers for larceny, and do it so publicly without any proof?
29. The beauty of me is that I'm very rich – Trump in interview with Marie Claire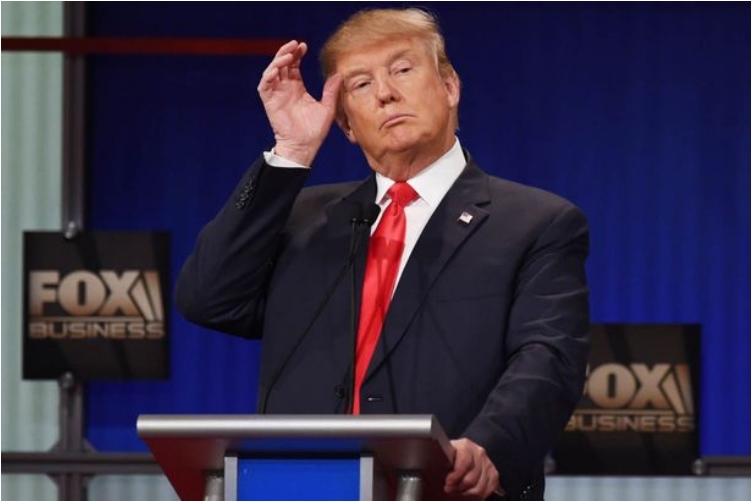 We just can't get enough of his narcissist quotes. He is a delight to hear and read in such occasions.
30. Russia, if you're listening, I hope you're able to find the 30,000 emails that are missing. I think you will probably be rewarded mightily by our press – July 27, 2016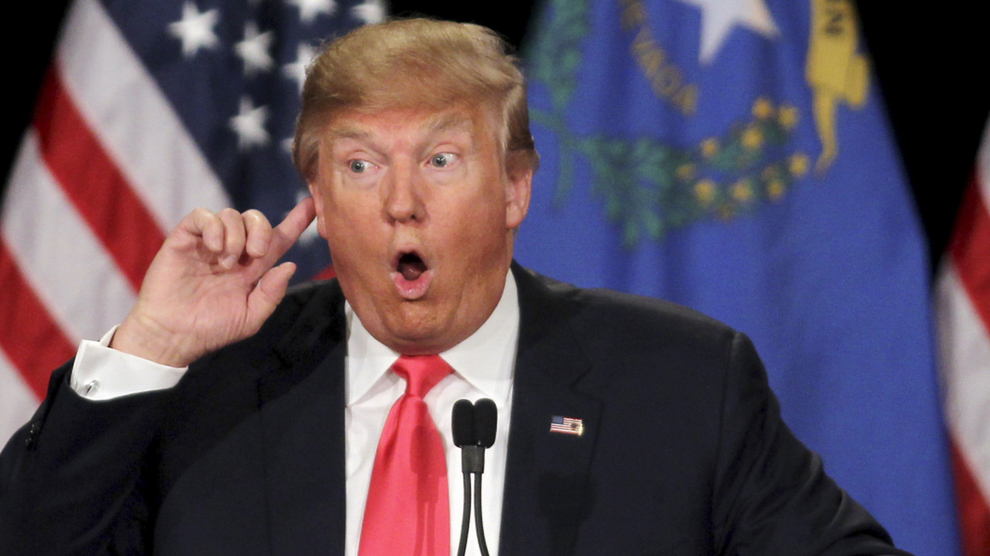 Those 30,000 emails were deemed personal by Hillary's camp. And until we get to the end of the elections, we will hear about them a lot more. But it is just outrageous to suggest a foreign country and its espionages to intervene. Just imagine a world in which Russia has classified government information
31. It is better to live one day as a lion than 100 years as a sheep – February 28, 2016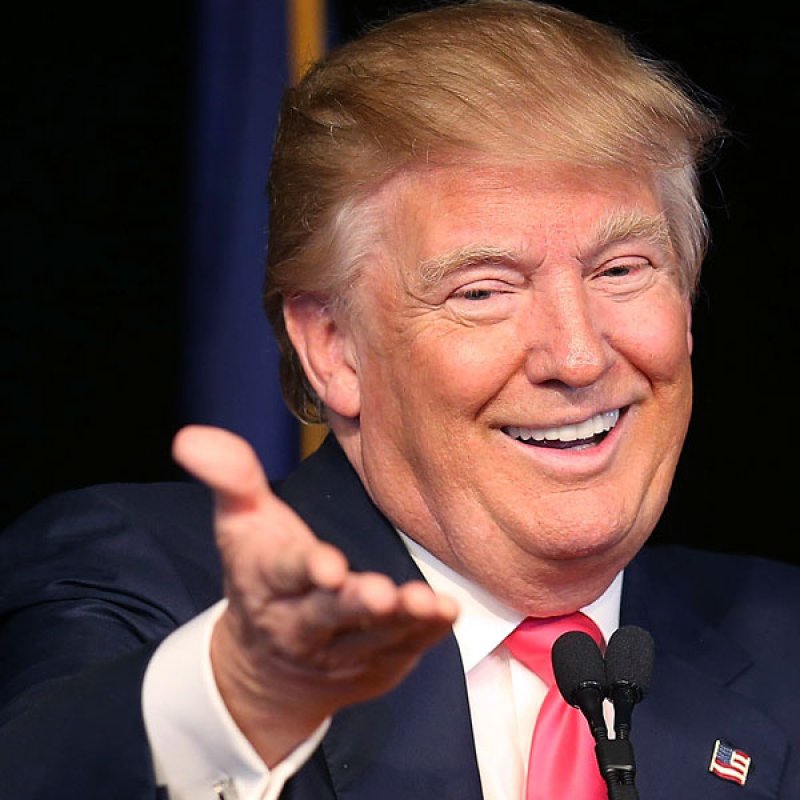 Quoting Benito Mussolini, the Italian fascist dictator won't help Trump a lot. But at least he expressed his opinion.
32. I know more about ISIS than the generals do, believe me… I would bomb the sh**t out of them – November 13, 2015
During the period in which Trump was fighting against his Republic party opponents, ISIS was an important question. And we got a glance on Trump's plans after he becomes President.
33. I think the only card she has is the women's card. She has got nothing else going. Frankly, if Hillary Clinton were a man, I don't think she would get 5% of the vote. And the beautiful thing is women don't like her, ok? – April 26, 2016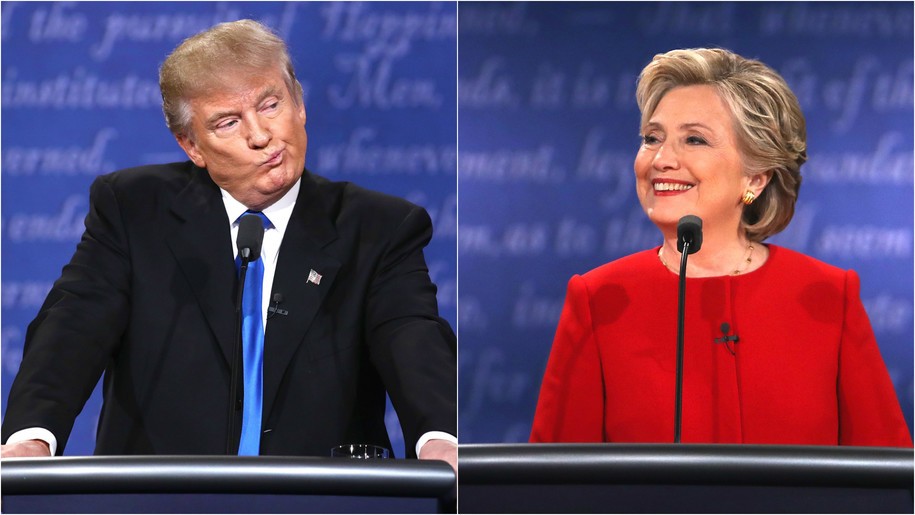 At a victory press conference, Trump again offended Hillary. He might be right that being a woman is her calling card. But it is just unfair and disrespectful to point it out.
34. I've had a beautiful, I've had a flawless campaign. You'll be writing books about this campaign – July 29, 2016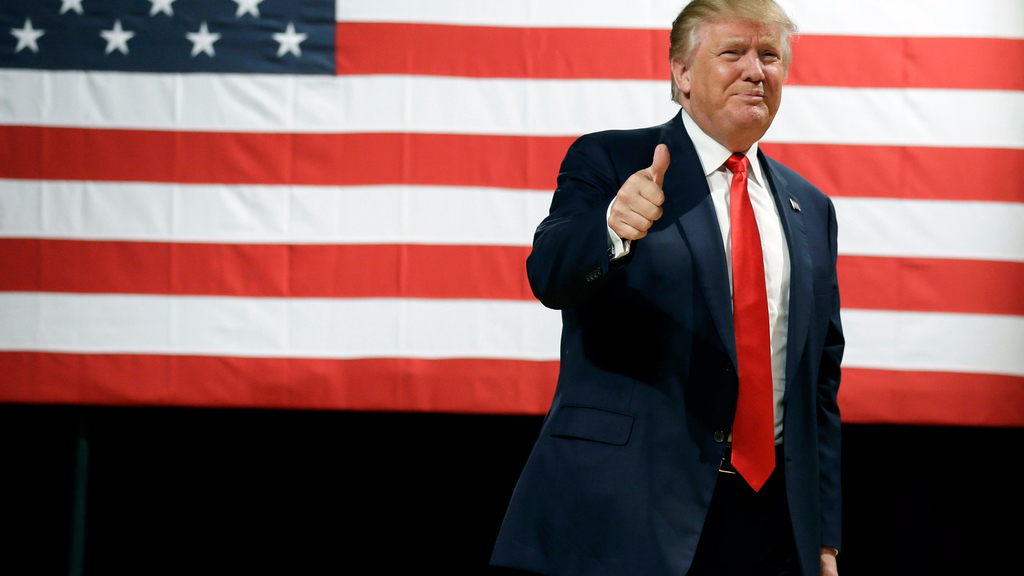 It is only fitting that we finish this list with Donald's view on his campaign. What do you think, was it a flawless campaign? One thing is certain, there will be books written about this campaign.
On an end not, don't let it be said that the opinion on Trump in this article is biased and purely negative. With all his flaws, slip-ups and uncalled for comments, we still managed to find one Donald Trump quote that is actually good. And here it is:
35. The One Good Quote From Trump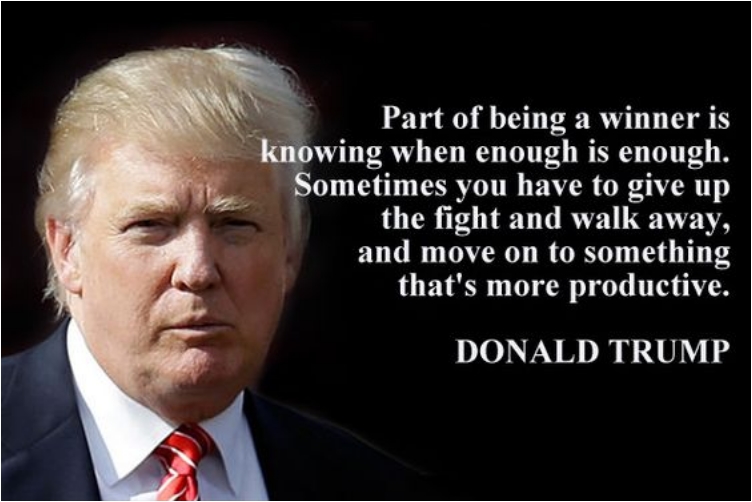 Let's hope he knows how to take his own  advice.