Buenos Dias!
Argentina will welcome the UFC Octagon in 2018.
Earlier this month, UFC released an announcement that a South American card is scheduled later this year. What makes this more exciting is that the Fight Night event will take place at the 9,000-seat Luna Park arena in Buenos Aires, Argentina on November 17.
Hola, Argentina
UFC currently has two fight cards set to countries in South America this year. On September 22, the Brazilian audience will witness a UFC Fight Night at the Ibirapuera Gymnasium in Sao Paulo.
Meanwhile, Argentina's most popular MMA star Buenos Aires-born Ponzinibbio was supposed to headline UFC Chile on May 12 against Kamaru Usma. Unfortunately, the latter pulled out of the match with a broken hand.
Ponzinibbio currently holds the tenth place in UFC's welterweight ranking. Here's a little fight highlight of the Argentine pride:
I know what you're thinking. And yes, it would be a great idea to set him a fight in his own country on Nov. 17.
Here's the complete list of fight venues UFC announced for 2018:
UFC 227 DILLASHAW VS GARBRANDT 2
August 4 – Staples Center, Los Angeles, California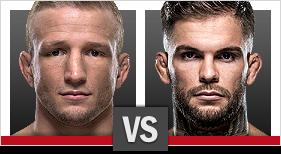 UFC FIGHT NIGHT GAETHJE VS VICK
August 25 – Pinnacle Bank Arena, Lincoln, Nebraska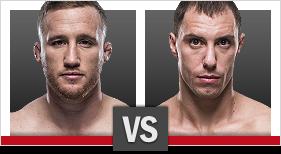 The rest of the bouts with fight cards yet to be announced:
September 8 –
American Airlines Center, Dallas, Texas
UFC FIGHT NIGHT
September 15 – Olimpiysky, Moscow, Russia
UFC FIGHT NIGHT
September 22 –
Ibirapuera Gymnasium, 
Sao Paulo, Brazil
September 8 – T Mobile Arena, Las Vegas, Nevada
UFC FIGHT NIGHT
September 22 – Moncton Events Centre, Moncton, New Brunswick
November 3 – Madison Square Garden, New York
UFC FIGHT NIGHT
November 10 – 
Pepsi Center, Denver, CO
UFC FIGHT NIGHT
November 17 – Luna Park Arena, Buenos Aires, Argentina