Every now and then, we see a great DIY project on Pinterest or some other website, and we like to try it. We try to make it, but not all of us are successful. Every now and then, what was supposed to be a great DIY project turns into pinterest fails.
Nowadays, there are even websites tracking the trend of pinterest fails. You can look them up, like Craftfail.com, Pintester.com, and many others. If you like just a quick glimpse into some of these failed projects, we've round up 23 pinterest fails that are just a good way to get a quick laugh.
The good news is that people are able to laugh at themselves, and they are bold enough to show their failed DIY projects.
1.Sponge Bob cookies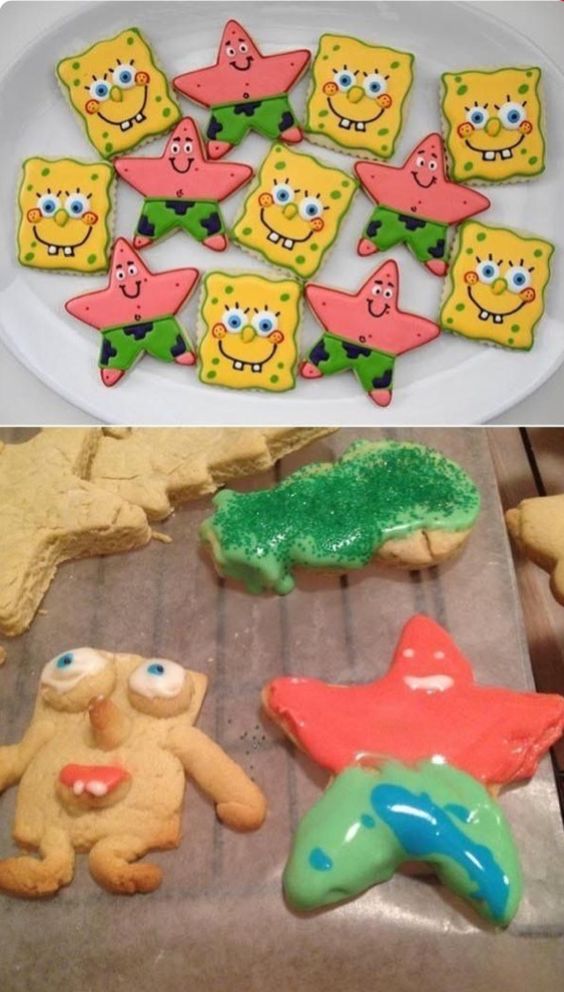 We've all tried to make some interesting and funny cookies. You can find million cookies on Pinterest. But cooking and baking requires a bit of skill, that some of us just do not have it. Well, we cannot all be good cooks, right?
2. Great cake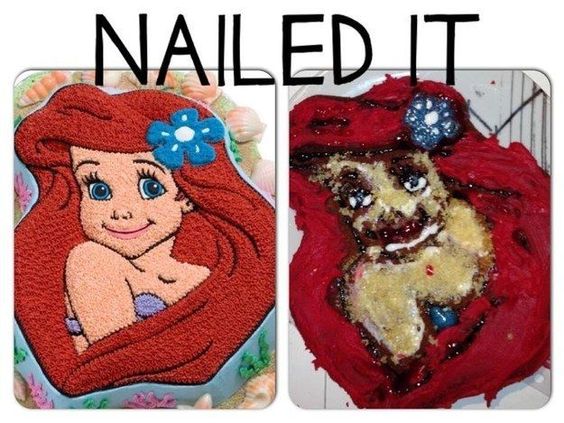 Another item on the baking menu is a cake. Let's be real here. If you have a child, he or she will ask for a Disney hero cake for his/hers birthday. My advice, better go and buy a cake from the shop. Otherwise, your result might be this.
3. DIY Bowl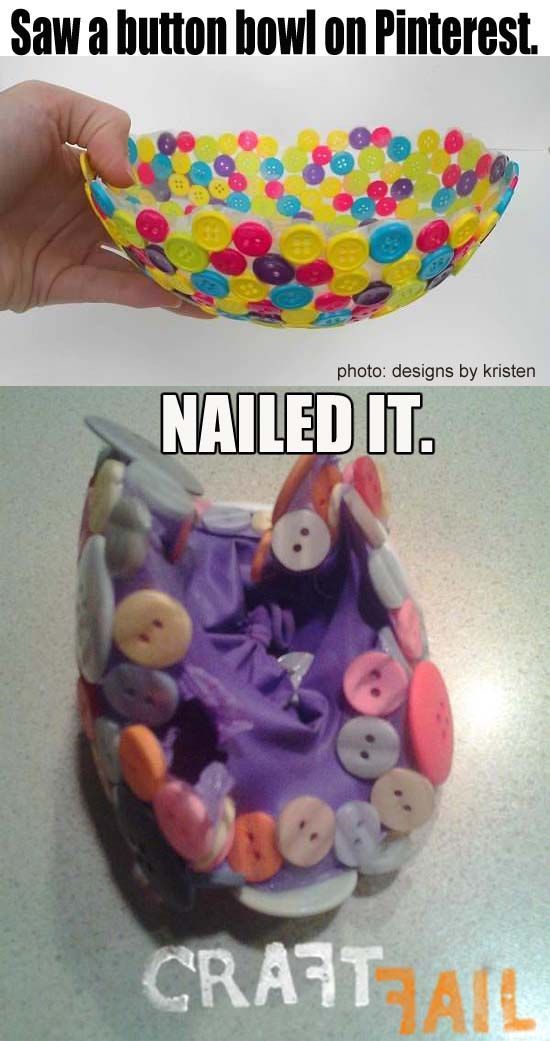 One of the best parts of DIY projects is they usually require ingredients you already have at home. So you are probably thinking, what the hell, let's give this a try. If you are not good at crafting, the result is not what you had in mind.
4. Baby sleeping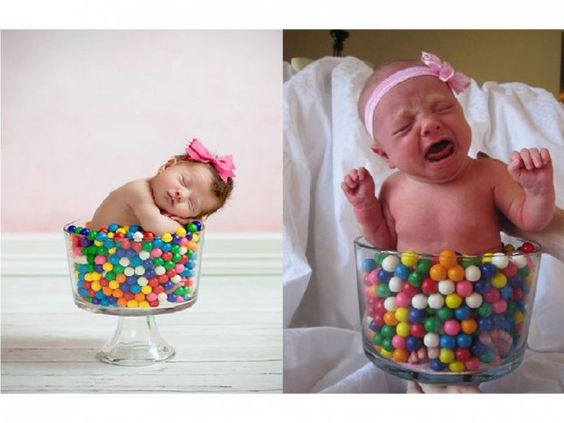 Some are just trying to copy a photo idea from Pinterest. Not all of the pinterest fails are DIY projects. We can safely assume that the baby on the left is probably under some sort of sedatives. The baby is way too calm for the picture, and that is a rarity.
5. Money talks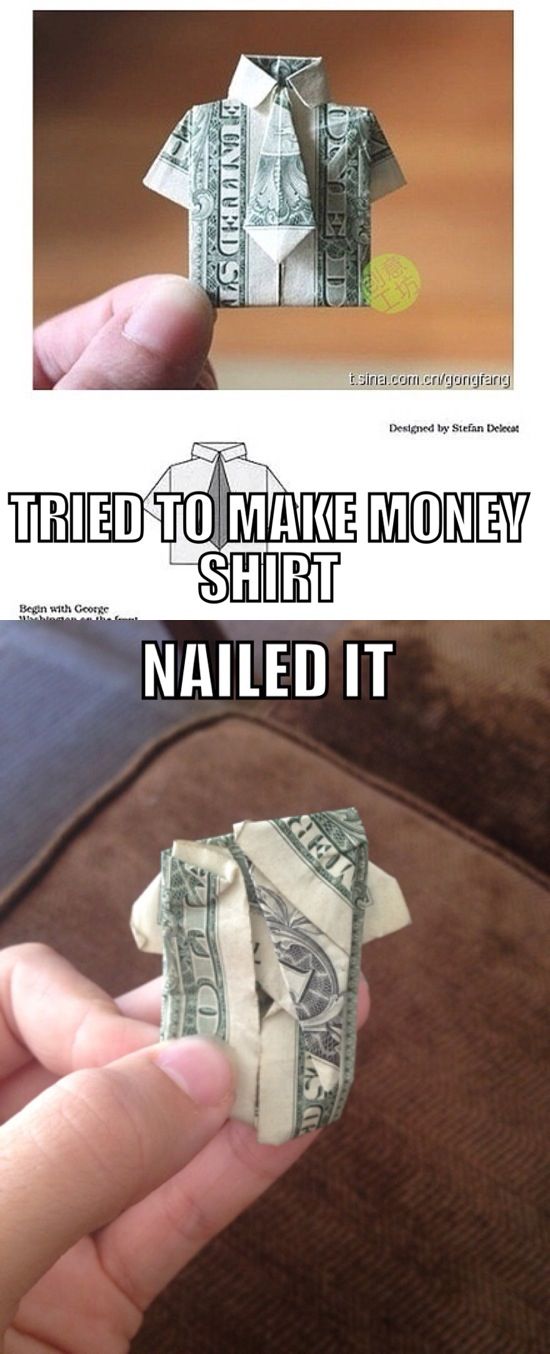 Small crafts and gift ideas are awesome. Of course, that is as long as you have the crafting skills. Even the simplest craft can be a challenge for some of us. Take this money shirt for example.
6. Christmas tree
There are many times of the year when decorations are a huge thing. That applies for Christmas, Easter, Thanksgiving, and many more. But not always the inspiration and the result are the same.
7. Reality check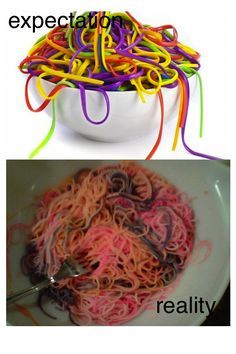 One thing that we love about all of these pinterest fails is that they show us how reality looks. Many of us go into a project with huge expectations. And in reality, we not always manage to get the look we want. And that applies to everything in life, not just DIY projects.
8. Christmas fail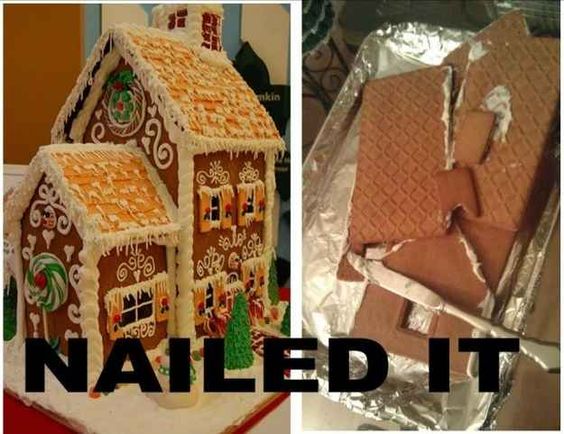 Most of the pinterest fails come during a period of the year when we are expected to come up with beautiful decorations. And Christmas is definitely such period. Sadly, not all of us are crafty enough to make some beautiful Christmas decoration.
9. Baby in Christmas lights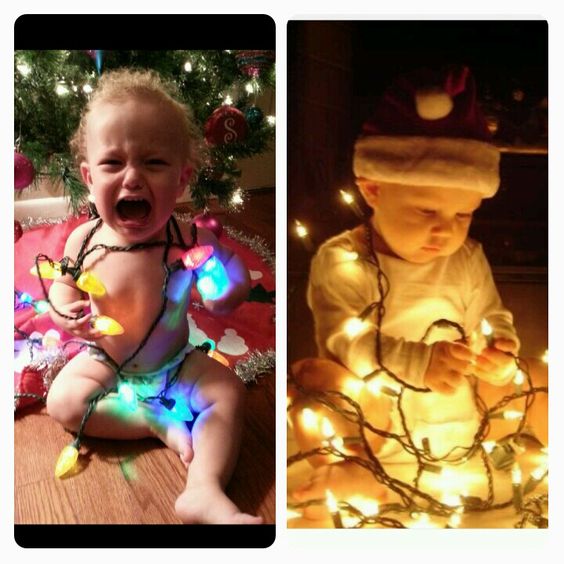 We all think of babies as cute little things. And they are that. But not always. Some babies stand still while we play and try to turn them into a cute Instagram or Facebook picture. But others, they just scream and make your life miserable.
10. Baby fail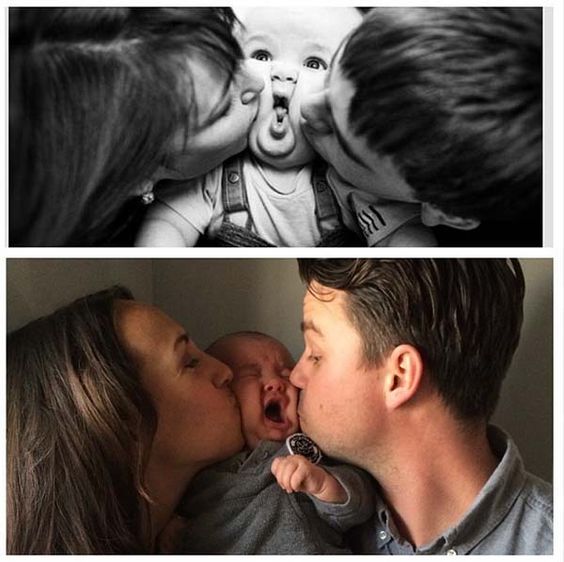 Here is another picture of a couple trying to recreate cute baby photos. Warning: do not try this with your baby. You should know that most of the cute baby pictures are done by a professional photographer and models.
11. Manicure fail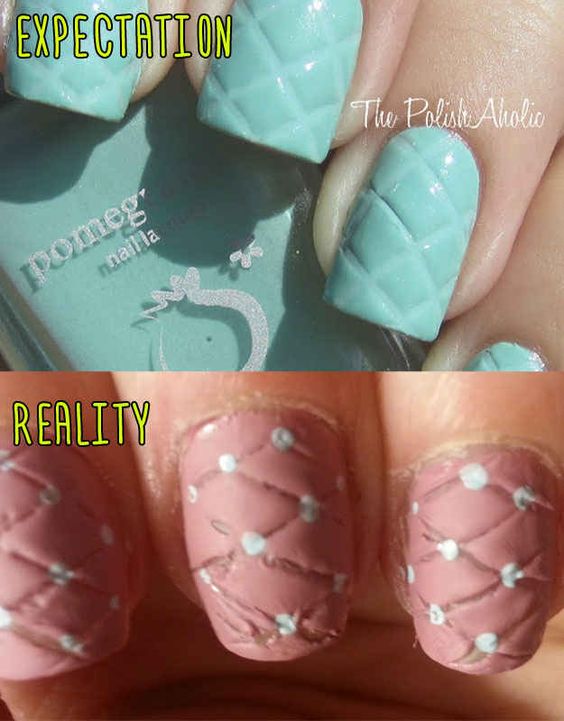 Manicure is another area for which people turn to Pinterest for ideas. And the reality is that there are million manicure ideas on Pinterest. You can find something no matter what style you prefer. The only question remaining is whether you are good and crafty enough to make your own manicure?
12. Home decorations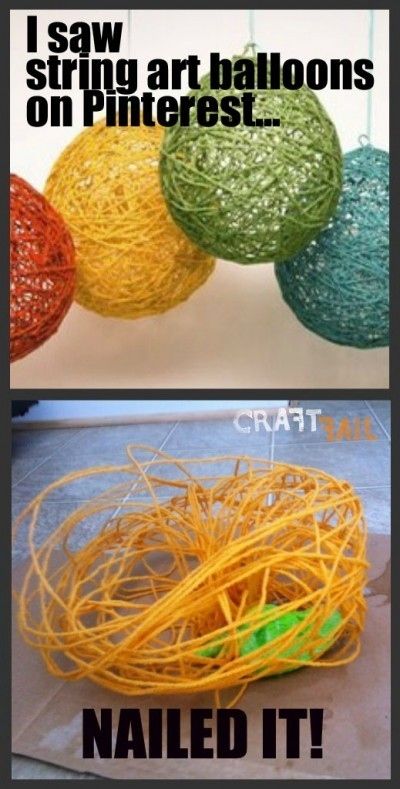 Who doesn't want cheap and unique decorations in their home? We all do. And there are many ideas you can find on Pinterest and similar websites. Now, does your project always ends up like the inspiration? Of course not. But that doesn't mean you should stop trying.
13. All those coins

We must be honest and admit something. Collecting so many little coins definitely takes some effort. We applaud the guy for that. But his table craft? Not so good.
14. Making breakfast fun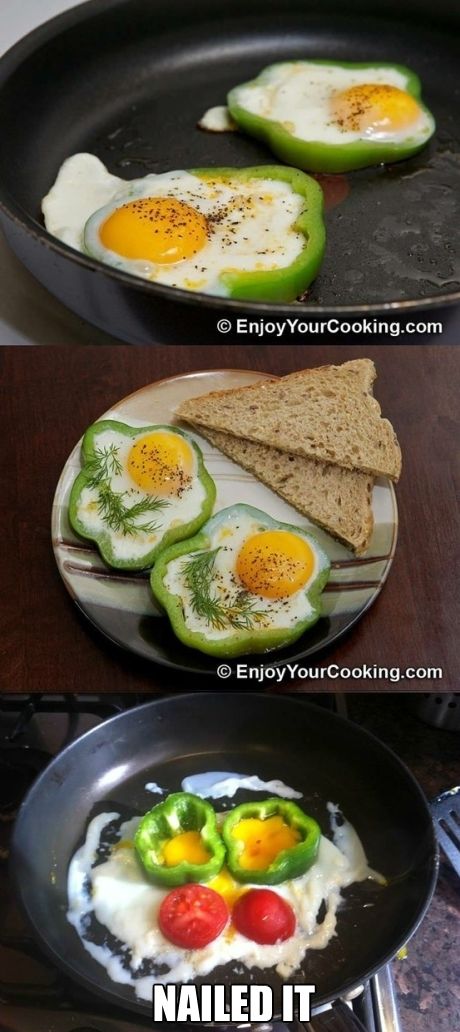 Kawaii food is a popular trend in Japan. The trend is all about making your food look like animated figures, or looking beautiful. That trend transcended into America, and mostly in terms of breakfast options. Parents are trying to make the breakfast for their children look beautiful, and taste good in the process. Well, not all of them are successful.
15. Easter cookies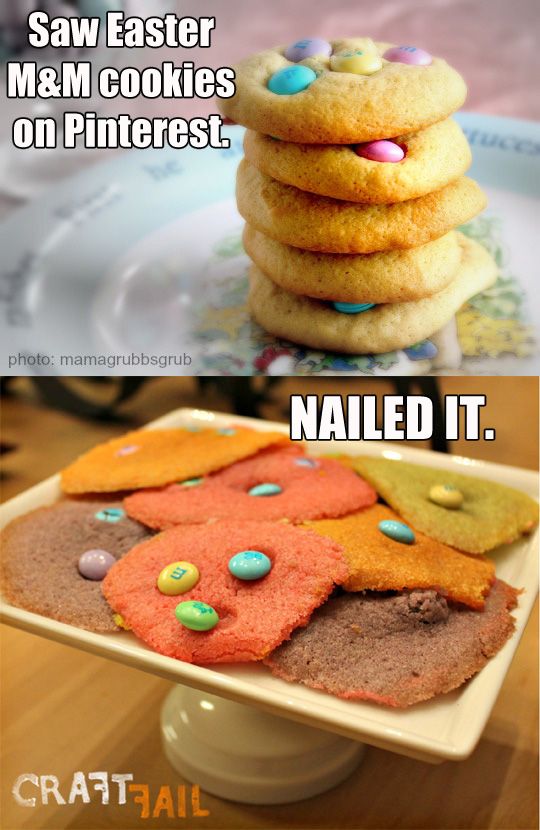 Christmas is not the only period of the year when we try to make beautiful looking cookies. Easter offers its own set of creative cookies as well. And you can fail on Easter as well.
16. Melted snowman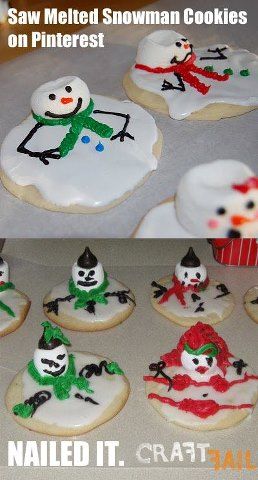 Winter months are usually great for trying new and creative things. With the cold weather outside, staying in looks like a better option. And as long as you are inside, you ought to spend your time doing something. Why not try some cookies? This is why.
17. Coloring jeans

Changing the color of your jeans looks deceiving. Yes, you can try bleach them. But you might risk ruining your favorite jeans. Is it worth it?
18. Pinstrosities example
What you aim is not always what you get. Just look at this girl's butt. We can safely say she is not satisfied with the result.
19. Party food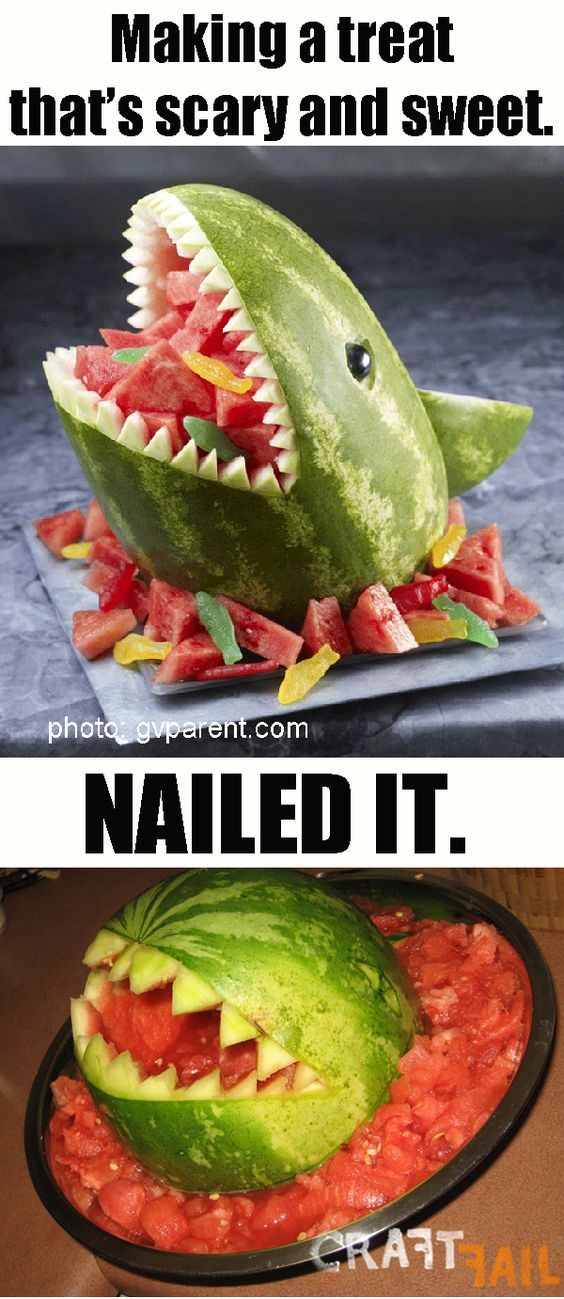 Photos on Pinterest can inspire your decorations an appetizers for a party. But it doesn't often turn out how you would like. Sometimes, the result is just a poor copy of the original.
20. Minions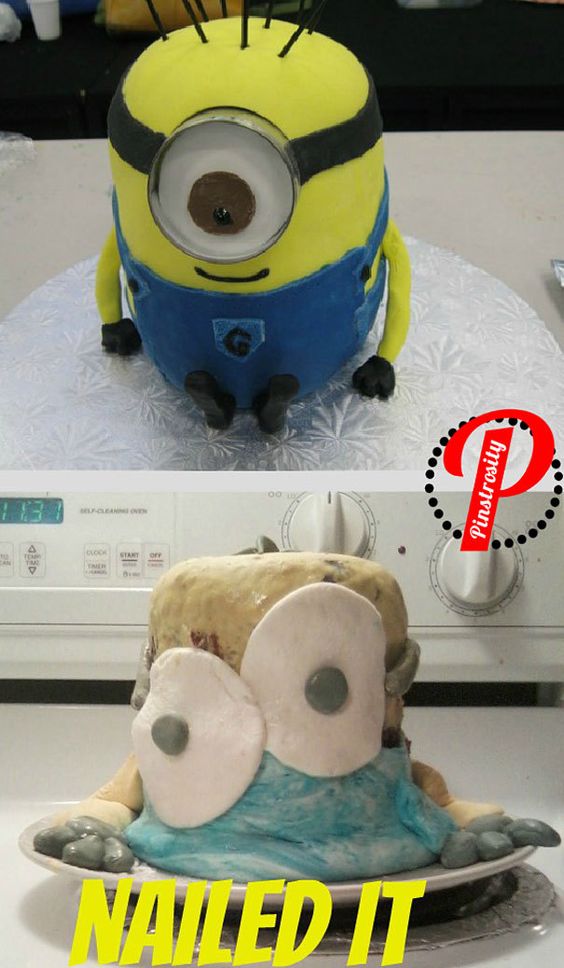 Minions have been on the rise of popularity since the first Despicable Me movie came out in 2010. It's been eight years since, and we fall in love with minions with each new release. But that doesn't mean we can also create DIY crafts looking like minions. Some of us succeed, some of us fail.
21. A happy dog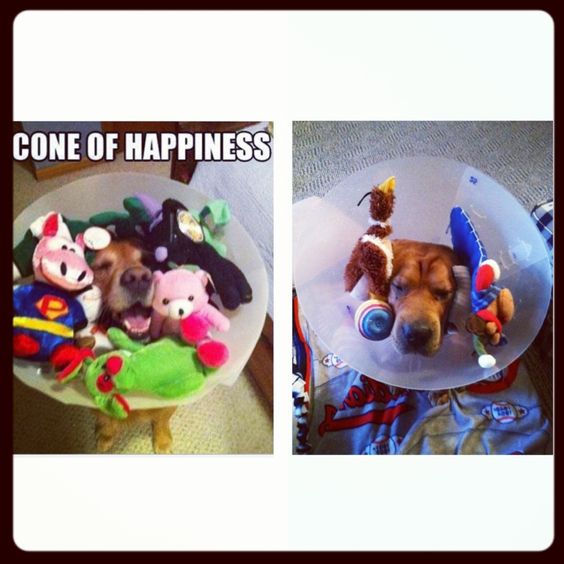 Dogs are like babies. They can be very cute, but they can also look awful. And not all of them are calm and interested in taking pictures. That is why your dog never looks like those adorable dogs you see on internet.
22. Recapturing a picture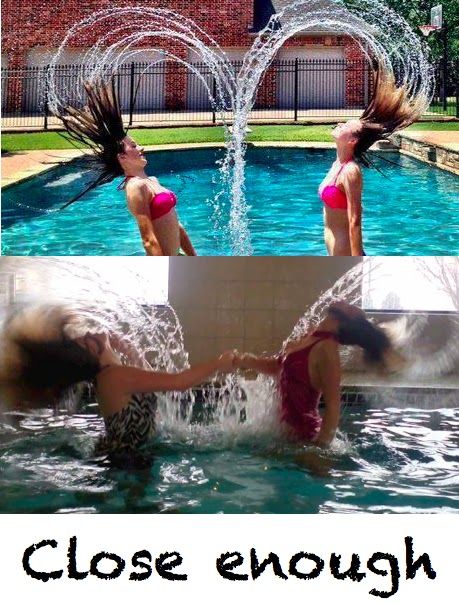 There was a trend some few years ago when people were trying to recapture popular photos. And as you can imagine, not all of them turned good.
23. Pinterest tutorials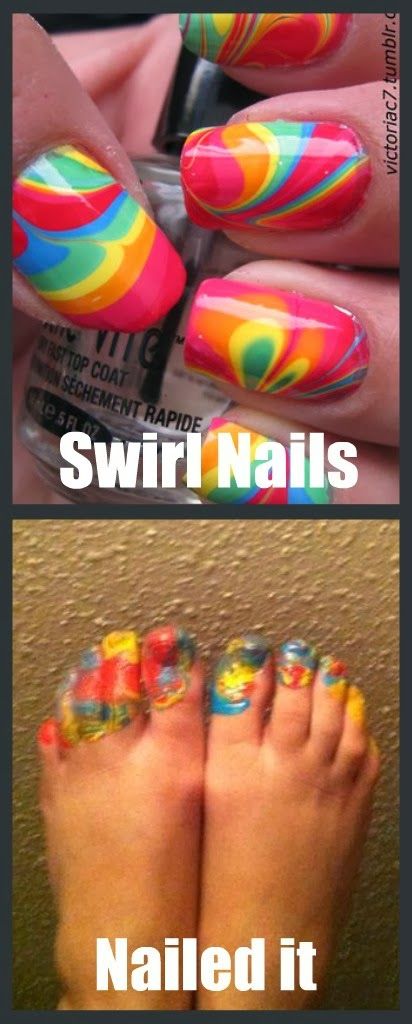 Let's finish with a popular search on Pinterest. A lot of women are trying to find their next manicure or pedicure on Pinterest. And they try to copy it following the instructions in the tutorial. Well, we don't know if it is the tutorial, or some people are just not crafty. Good news is that we are happy to share our fails, be it Pinterest fails or other fails. And that brings smile to our face.