Just think of this for a moment. How many times you have thought "I wish I knew this sooner"? We go through life, we face challenges and obstacles along the way, and in the end, we all wish we had an easier time.
Well, what if we tell you that life can be easier? What if we tell you there is a way for your zipper to stop unzipping itself? Or for your ice cream disaster of melting on your clothes, and the panic that comes afterwards?
The common term for these problems is "first world problems". And while they seem harmless on first glance, they ruin your day. Well, this list of life hacks will help you with daily challenges. We cannot find the original author as they are widely spread. If you know any other of these life hacks, feel free to share them.
1.Folding your shirt

Traveling and carrying shirts can be a real challenge. You might iron your shirts perfectly, but put them in a suitcase, and they are no longer ironed perfectly. The reason is simple, you are not folding your shirts properly. Here is a guide that can help you keep your shirts folded and ironed perfectly.
2. Whiten your teeth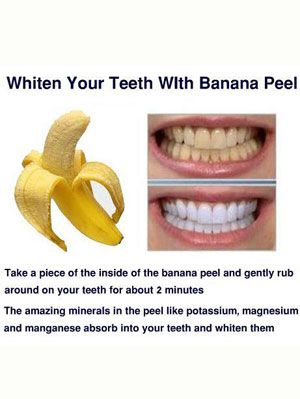 One thing all of us want is white teeth. Like the ones in the toothpaste commercials. Let's be honest, that is not an easy task to do. One of the home tricks you can try is whiten your teeth using a banana peel. Gently rub the inside of the banana peel on your teeth for two minutes. Thanks to the minerals of banana, your teeth will be vastly whiter.
3. Emergency candle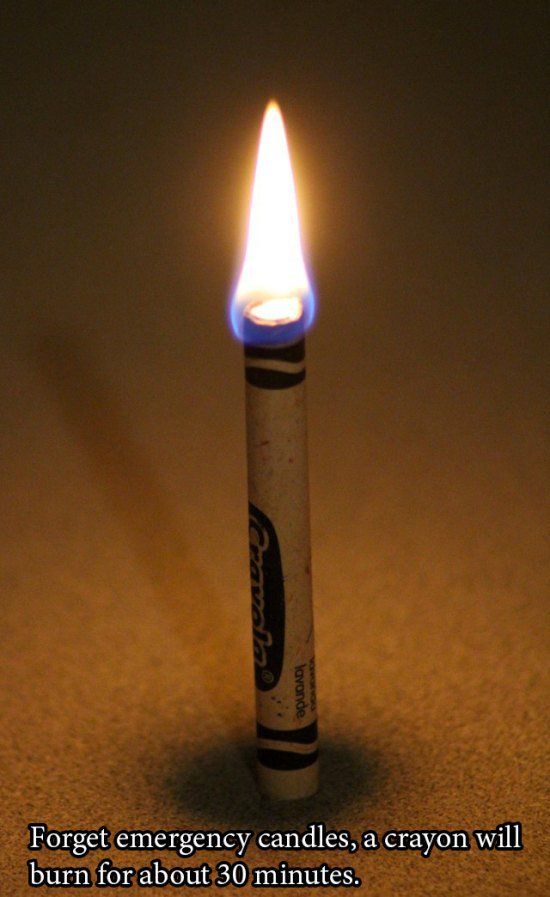 In need of emergency light, most of us reach for candles. But what happens if you do not have some candles at home? Well, you probably have some crayons. And they burn just as good, if not better than candles.
4. Unscrew screws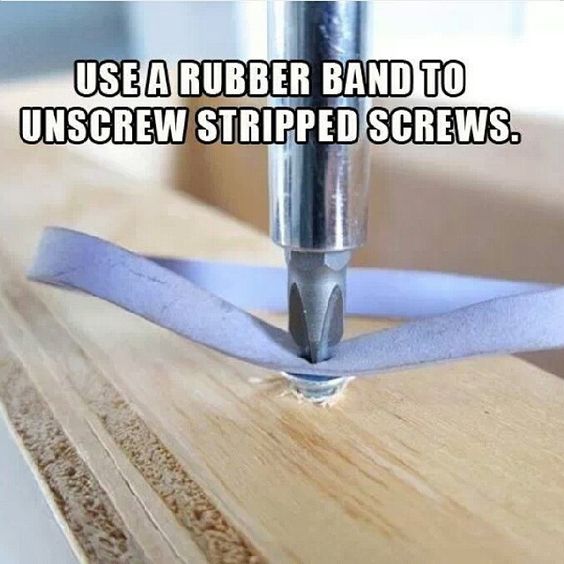 Every man will tell you that unscrewing screws can be a challenging task. Luckily, with this trick, you can do it easier. A rubberband will help you remove a stripped screw easily.
5. Tennis ball helper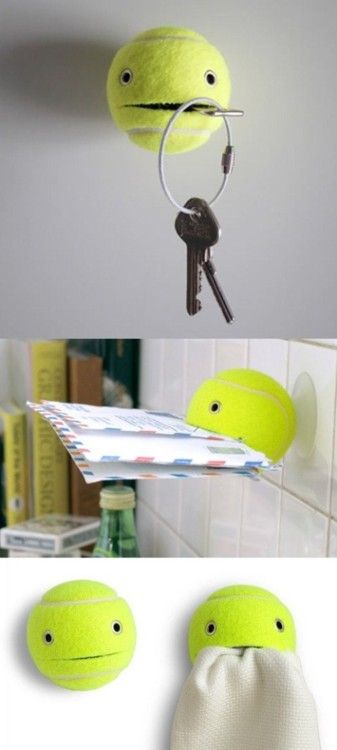 A tennis ball can serve so many purposes in your home. For example, it can keep your keys and mail in spot. This way, you'll never forget your keys. Handy, right?
6. Can tabs
If you are one of those organizational junkies, this trick will come in handy for sure. A lot of people want to keep everything as organized as possible. Well, a can tab can help you create double clothes hangers that you can use for your shirts.
7. Paper clips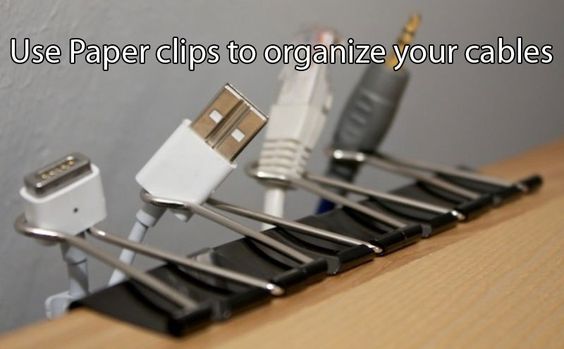 In the era of technology, we all have a zillion cables at our home. And the more cables, the bigger the mess. Getting them all organized can be a challenging task. From the many tricks for organizing your cables, we choose this paper clip trick, as it is easy and simple.
8. Shirt sleeves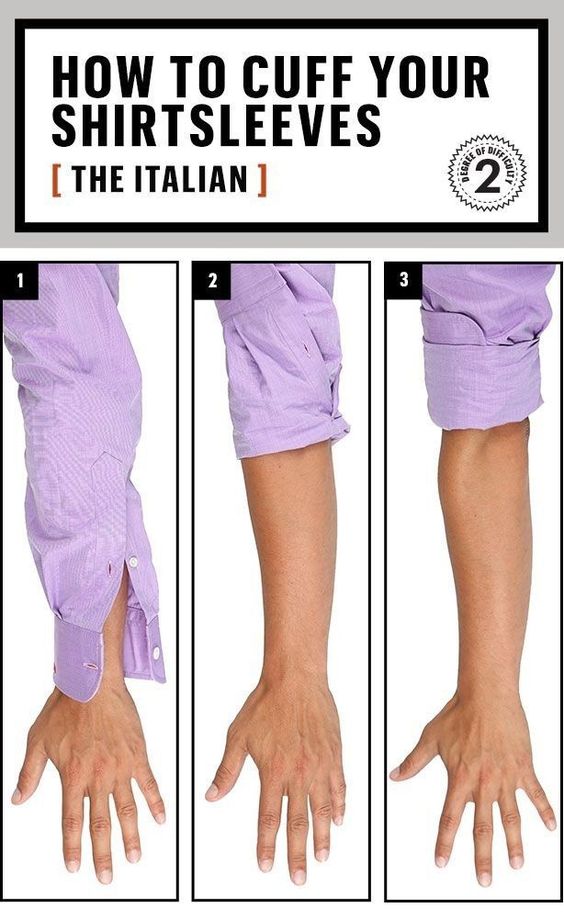 We've all been in this situation before. You have to wear a shirt with long sleeves due to a business meeting, but later on, you can let yourself loose. No, you cannot undress your shirt. And you probably do not wear one with short sleeves in your backpack. What you can do is cuff your shirt sleeves. And while it sounds easy, it is not at all. Many men do it wrong.
9. Keep your popcorn close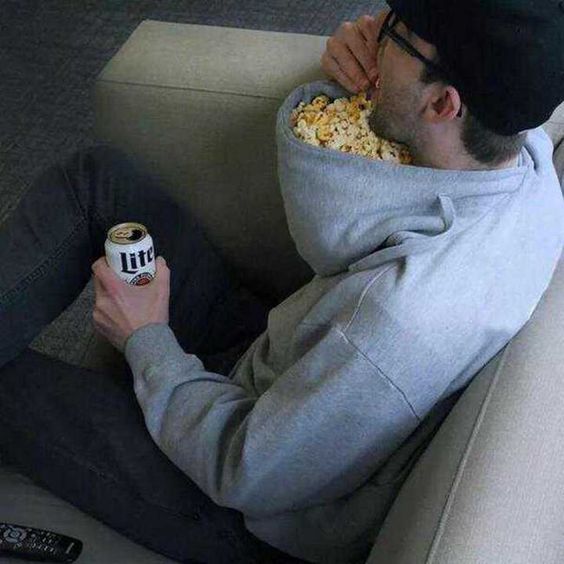 If you are lazy, and you are in for a movie, a bag of popcorn is a must. But where to keep it close, yet still be comfortably sitting? Well, what about keeping it in your hoodie? We must say, some people are very creative when they want to devise a lazy solution to a problem.
10. Hangers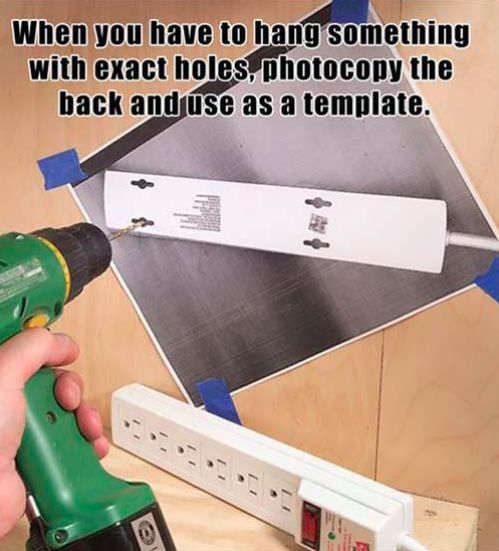 You need to hang something with exact holes, and there is no margin for error? Fear not my friend, a photocopy is on its way. No matter if you are a DIYer or not, this life hack just makes sense.
11. Rinse bacon before cooking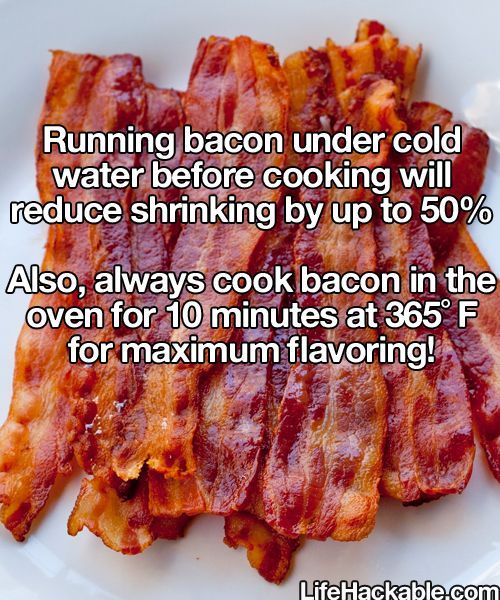 More bacon? Yes, please! Bacon is an extremely popular food choice, even though it is not as healthy. The problem with bacon is that it shrinks while cooking. We all know that. You end up with half of the amount you started with. Well, what if there is a way for not to lose as much bacon? It might sound strange, but rinsing it helps.
12. Soften the butter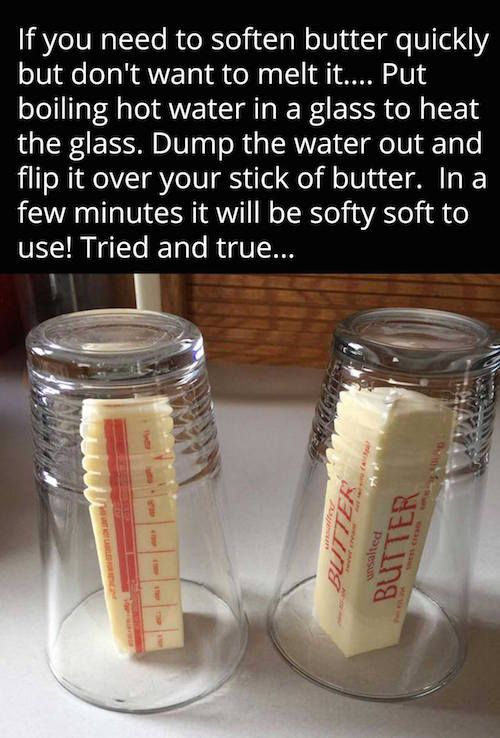 You are preparing a meal, and you need soft butter. But you do not need to melt it. If you didn't know, there is a difference between melted and soft butter. For your soft butter, just use a glass with hot water.
13. Baking hack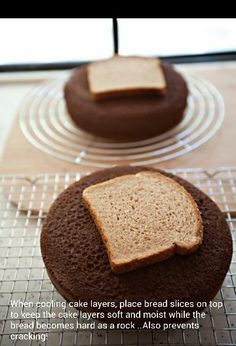 The perfect cake has moist layers. But this is not something you can easily achieve. Even experienced bakers struggle with reaching the perfect moisture of a cake. Well, they probably do not know this trick. Try it for your next baking assignment.
14. Kitchen measurements

One of the hardest jobs in the kitchen is hitting the right measurements. For example, what is a pinch? How do you measure it? Well, this guide to kitchen measurements can sure help you. Thanks to it, you can be sure you are converting measurements perfectly every time.
15. Preserve fresh herbs

Fresh herbs is not something you usually buy in bundles. And let's be honest, we do not use the herbs we buy. In many cases, our herbs just completely dry out before we use them. And herbs are not that cheap, especially fresh ones. Buy them in bundles, and you can store them with this handy trick. Whenever you need fresh herbs, just reach for your freezer.
16. Solving earbuds

The cables of earbuds can easily get scrambled together. And then it is a pain to unscramble them. Well, the best way is prevention, and with that in mind, try this simple trick to keep your earbuds organized and ready for rock at all times.
17. Household hacks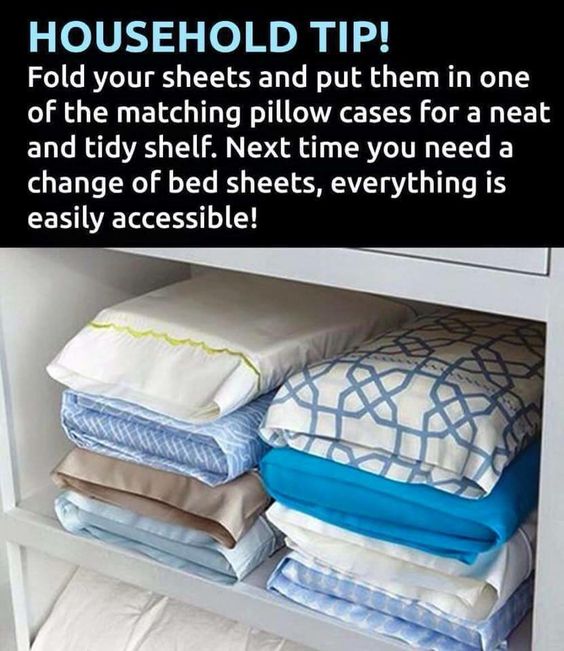 The bedroom sheets and pillows can get messy. You might have hard time finding the bed sheets matching with your pillow. Well, no more. This trick helps. All you have to do is fold the pillow in the bed sheets, and you can easily find it for later usage.
18. Clean your bathroom

Cleaning the bathroom is one of the most painful tasks in the household. Nobody wants to do it, yet somebody has to do it. There are ways to make cleaning more pleasant, and it starts by finding an easy and simple trick for cleaning irritating objects. Here is just one to get you started.
19. Cleaning kitchen cabinets

Cleaning the kitchen cabinet is an important part of cleaning. Those grease stains are probably the most painful part off cleaning. They might go unnoticed, but it is your kitchen, and you know they are there. Here is one easy way to clean the grease stains.
20. Hide the cables

Women want everything to look pretty. The harsh truth is that not everything can. Especially those cables. They can be a mess in the home. But with the right trick, you can hide your cables in a beautiful box.
21. Hang pictures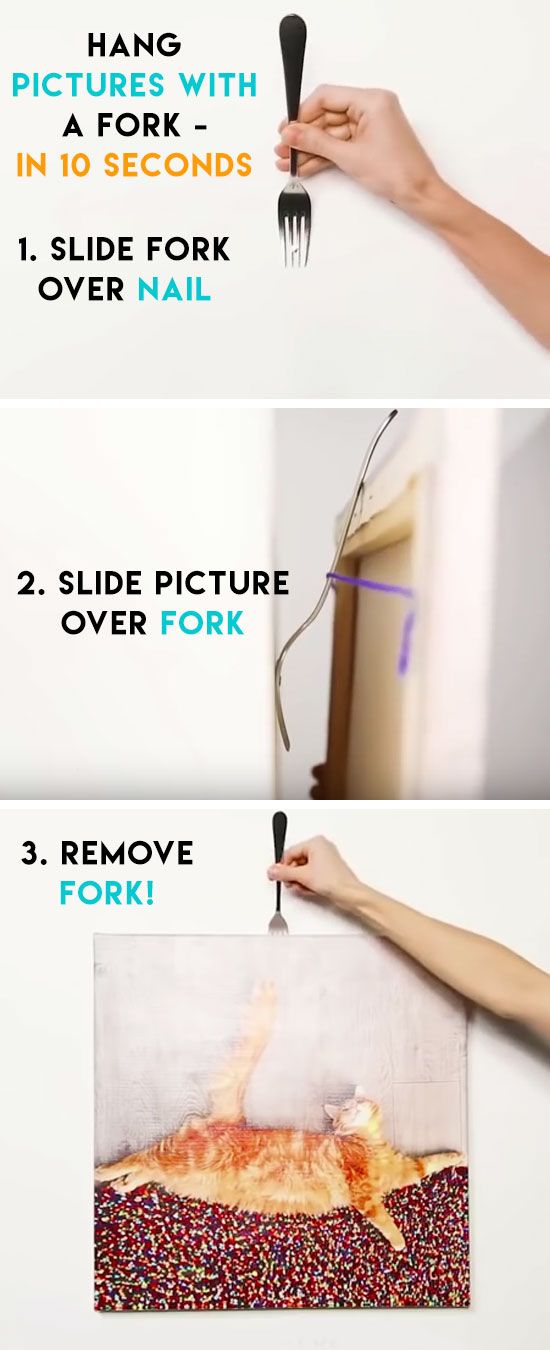 Hanging pictures is a tricky task. Not always you can hit the right spot. When you have troubles hanging a picture, call a friend. In this case, that friend is a fork, one that can help you hang the picture perfectly in just mere seconds.
22. All the symbols on a keyboard
Last, but not least, we have something that we all use on a daily basis. With this guide, you will know where all of the hidden symbols are located. Now it is easier to type. Hopefully you enjoyed the list of life hacks. If you know any else, feel free to share it.