We cannot possibly grasp the variety of animal species inhabiting the Earth. We see animals in the zoo, some on TV, and that is about it. But the animal world is so much more unique and special. And let's be honest, a bit strange.
You'll get surprised just by looking at the pictures of these weird animals. Now, that doesn't mean they are not beautiful in their own way. Scientists discover new species almost monthly nowadays. It is hard to keep up with all of them. By now, there are more than 1,300,000 identified non-insect animal species. That is a big number. And that represents just 1% of the animal species that have ever lived and inhabited our planet.
With that in mind, let's check the list of some of the weird animals that are cute and unique in the same time.
1. Pink Fairy Armadilo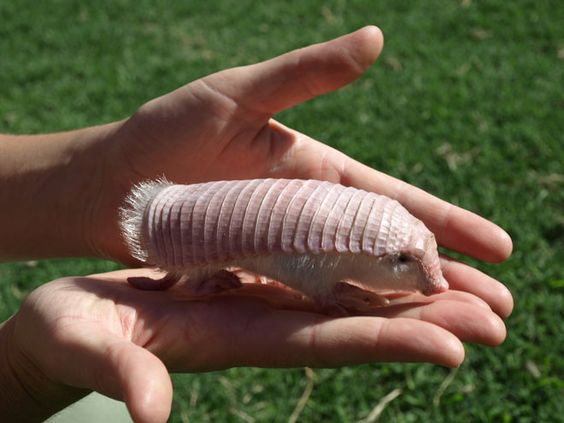 This creature is one of the cutest you'll ever see. Inhabiting the deserts of Argentina, the pink fairy armadillo spends his life digging underground. It rarely emerges from the ground, and in those rare moments, you can enjoy his beauty.
2. Glowing Sea Turtle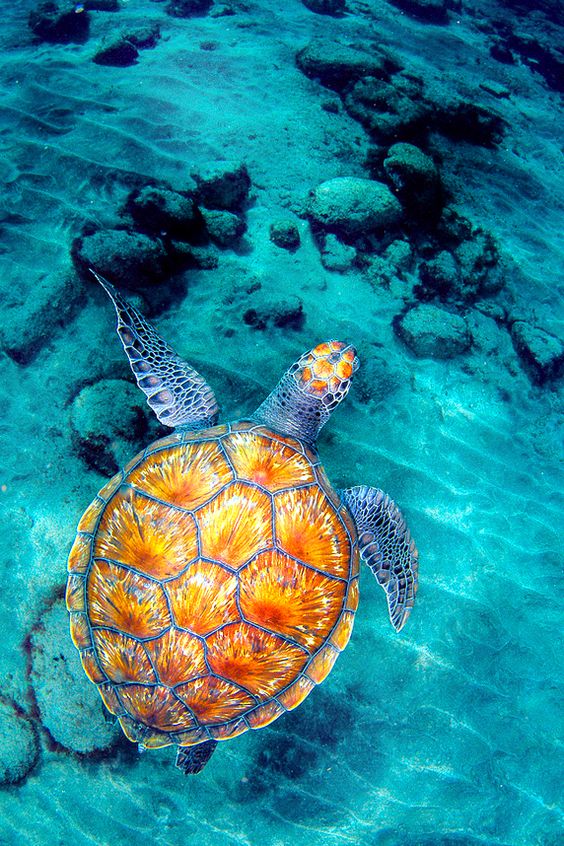 We know there are several animals that "glow in the dark". But seeing a turtle glowing is something special. This sea turtle can definitely bright up your day.
3. Aye-Aye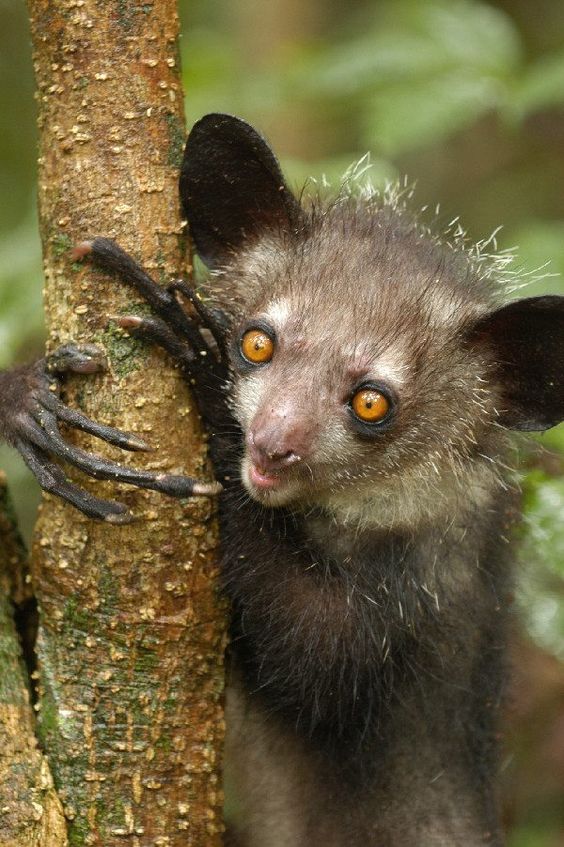 It is time for some of the absurd creatures on this list. The Aye-Aye of Madagascar is critically endangered. The nocturnal lemur forages the canopy at night looking for insects. The lemur has thin fingers for tapping on tree bark, and can listen for the slightest variation of sound in his attempt to find insects.
4. Pangolin
Think of the pangolin as the baby of armadillo and an anteater. This odd-looking mammal can be found in Asia and Africa. His signature long and adapted tongue for eating ants and termites is what makes him special. The sad part is that the pangolin is victim of its beauty and unique protective keratin shell. His armor is highly sought, and the animal is listed as threatened species.
5. The Maned Wolf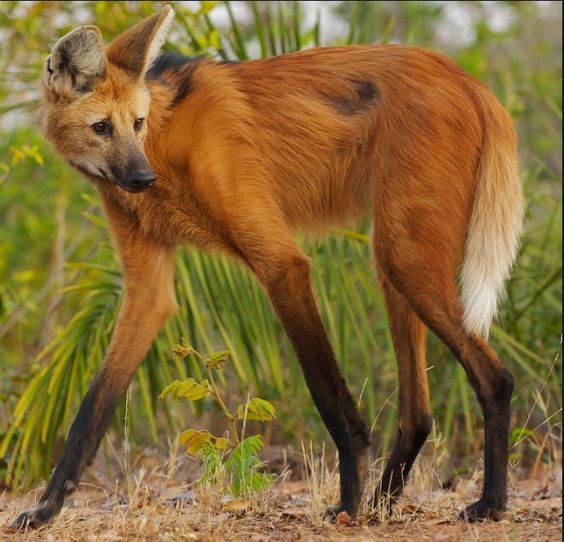 When you look at the maned wolf, you might think it is a large fox. The animal is the largest canid of Samer. And while it looks like a fox, it is not. It is not a wolf either. The Maned wolf is not closely related to other canids. You can find him in the wild in Brazil, Argentina, Peru, Bolivia, and Paraguay.
6. Diane's bare-hearted glass frog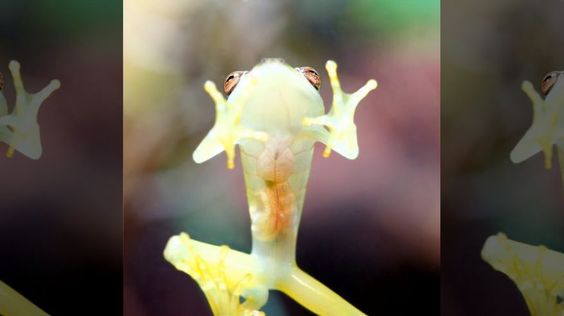 Looking at the frog, you might think it is Kermit from Sesame Street. But it is not. There are different species of glass frogs, but this frog was first discovered in Costa Rica in 1973. His bright green coloring grabs your attention, but the coolest part is that the frog is see-through.
7. Tufted Deer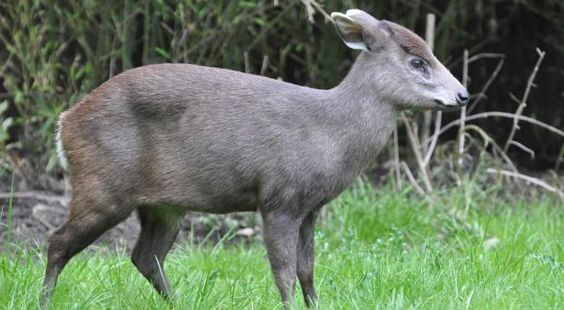 When you think of deer, you think of some of the most beautiful animals in the world. You can say the tufted deer does not fall into that category. Nevertheless, he is special in his own way.
8. Axolotl, Mexican Walking Fish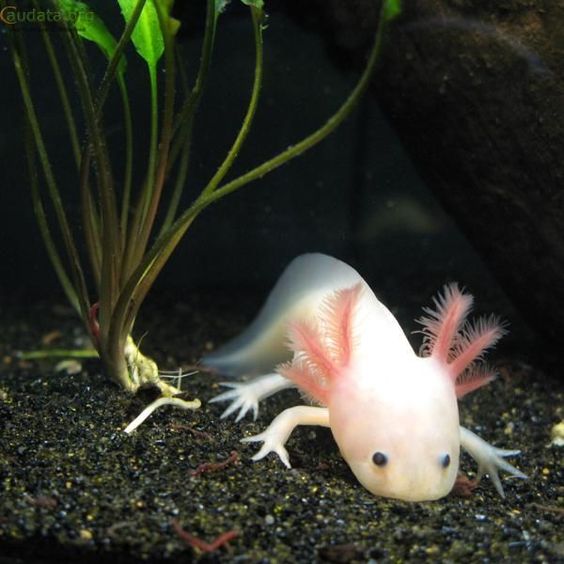 The Axolotl is basically a salamander that never undergo metamorphosis from the larvae stage. Therefore, the water gills remain intact in adulthood. The small "salamander" can be found in lakes around Mexico City. He is listed as endangered species. The little amphibian can regenerate limbs.
9. Dumbo Octopus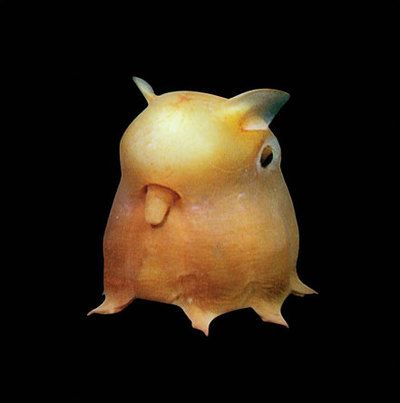 Dumbo used his ears to fly. This Dumbo, uses his ears to help him swim. There is something about Dumbos and ears, don't you think? Fun fact: The dumbo octopus lives deepest of any octopus species to be found. Most of the Dumbo octopus live at extreme depth of 3000-4000 meters, with some living up to 7000 meters below sea level.
10. Sun Fish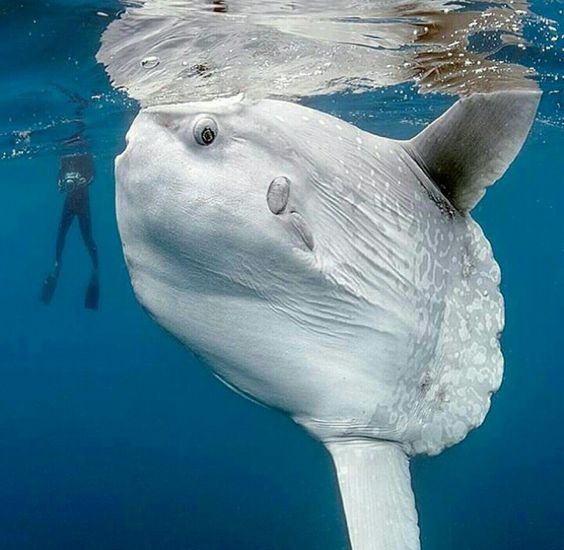 An adult sun fish can weigh up to 2 tons. The odd-looking creature is the largest bony fish in existence. Their diet is jellyfish, and at night, they come to the ocean's surface, barely moving. The fish is known as Mola Mola. The odd-looking fish can be found in tropical waters, and in Japan, Korea, and Taiwan, it is considered a delicacy.
11. The Naked Mole Rat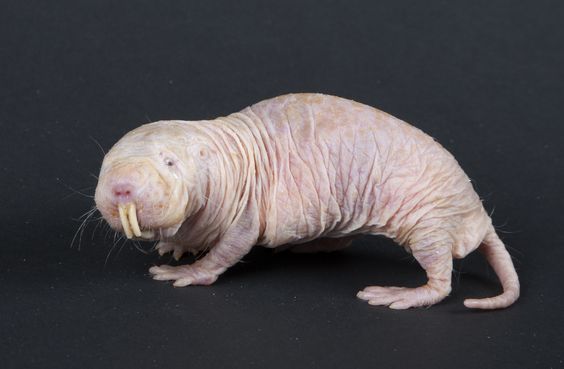 Mole rats are the only mammals organized like ants and bees. They have different social roles, including a queen, breeding males and workers. They can live up to 28 years. Mice of same size live only 2 years.
12. Saiga Antelope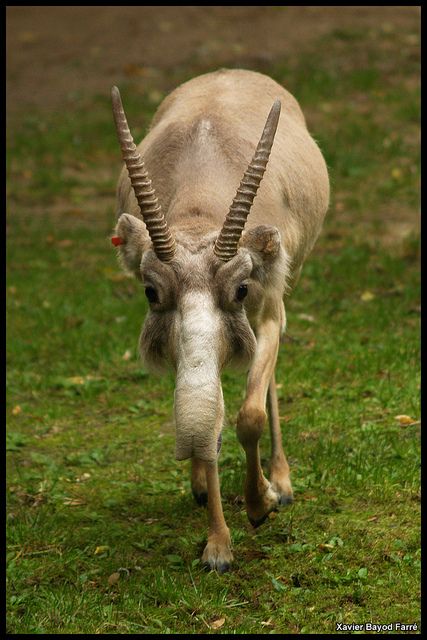 Easily recognizable by their large and flexible nose, the Saiga is near extinction. Some of the remaining species can be found around Russia, Uzbekistan, and Kazakhstan. Their nose helps them to filter out dust and regulate blood temperature.
13. Irrawaddy Doplhins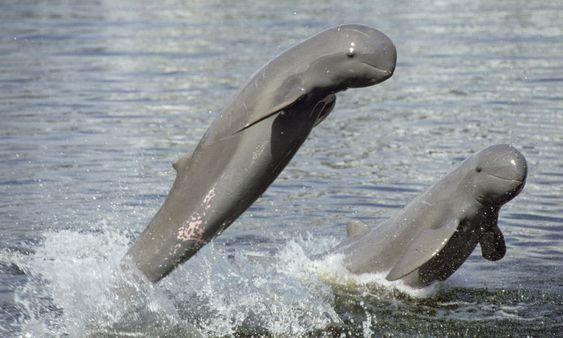 Dolphins are some of the most beautiful creatures in the world. The Irrawaddy dophins? Not so much. What makes them special is their rarity. Only 85 of these live in the Mekong River in Cambodia. The clock is ticking on these rare river dolphins.
14. Gharial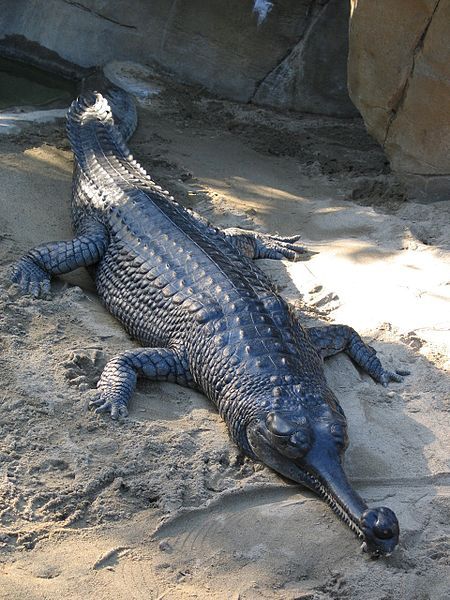 The Gharial is one of the three native crocodiles to India. Its long nose is filled with 110 teeth, giving him the ability to easily catch fish. Similar as most of the weird animals on the list, the Gharial is rare and near extinction. According to scientists, there are little more than 200 in existence.
15. Gerenuk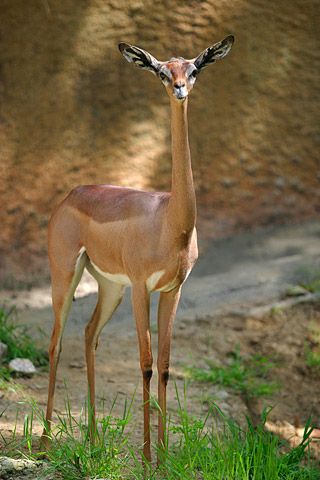 A type of antelope, the Gerenuk is distinctive thanks to its long-neck. The animal is also known as the Waller's gazelle.
16. Fossa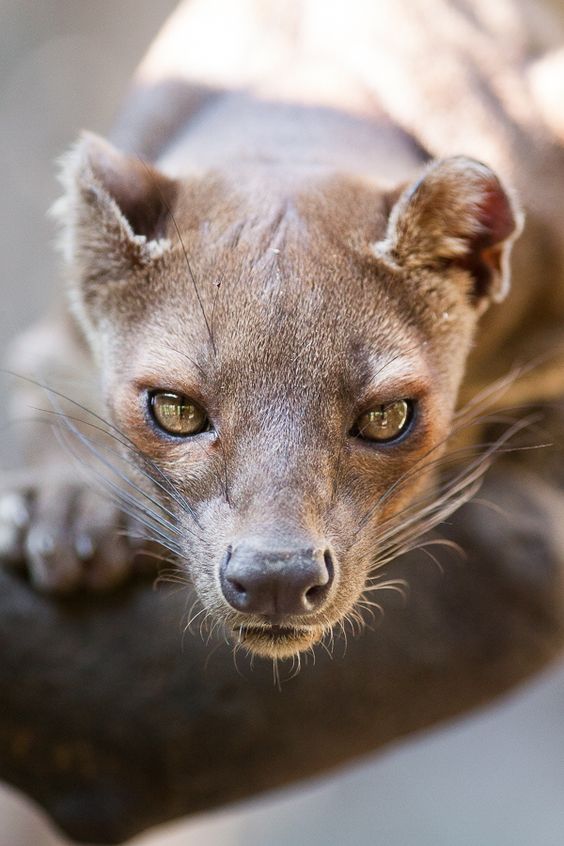 The fossa looks like a bear, but it is not a bear. It looks like a cat as well, but they are not cats neither. The fossa is in class of its own, and is most closely related to the mongoose.
17. Dugong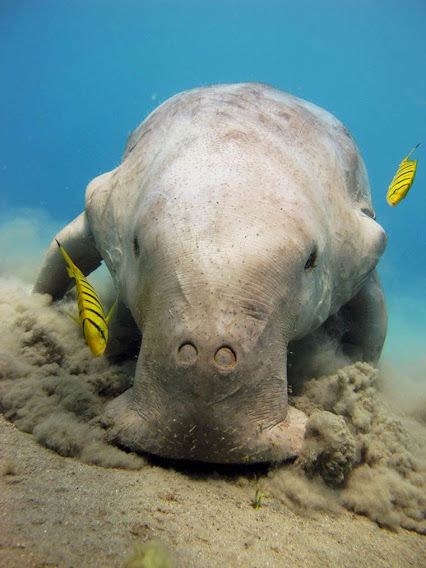 The National Animal of Papua New Guinea sure looks weird. But after all, this is a list of weird animals. Related to manatees, the dugong is an enormous vegetarian that can be found in warm coastal waters from East Africa to Australia.
18. Glaucus atlanticus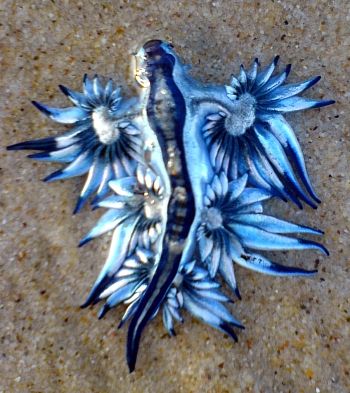 This adorable animal is a species of sea slugs. It can be found off the coasts of South Africa, Australia, Europe, and Mozambique.
19. Bush Viper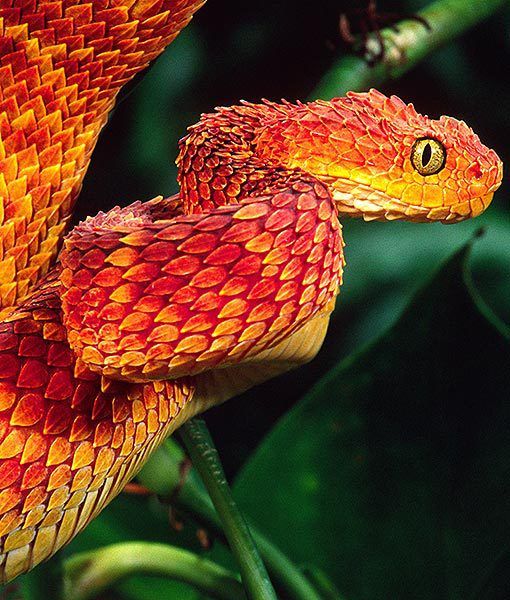 Snakes are intimidating to start with. And for the bush viper, that is double the trouble. The dragon-like serpent has uniquely shaped scales, which give him the appearance as he is being covered in a layer of feathers. Living mostly in rainforest regions, this viper usually ambushes his prey from a hanging position.
20. Lamprey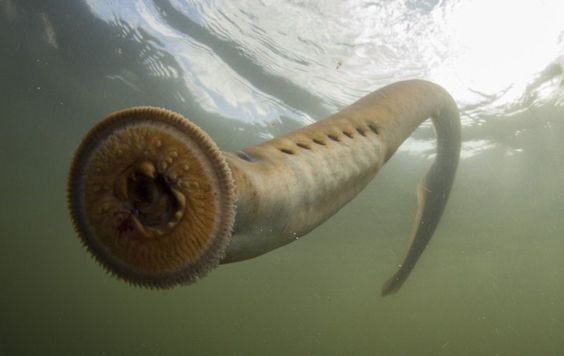 Can you think of a jawless fish? Well, that is what lamprey is. A type of jawless fish that lives in coastal and fresh waters. The adults are characterized by a toothed, funnel-like sucking mouth. The lamprey attaches to fish and suck their blood. Fun fact: They have been around for more than 300 million years, and their body structure has remained relatively unchanged.
21. Jerboa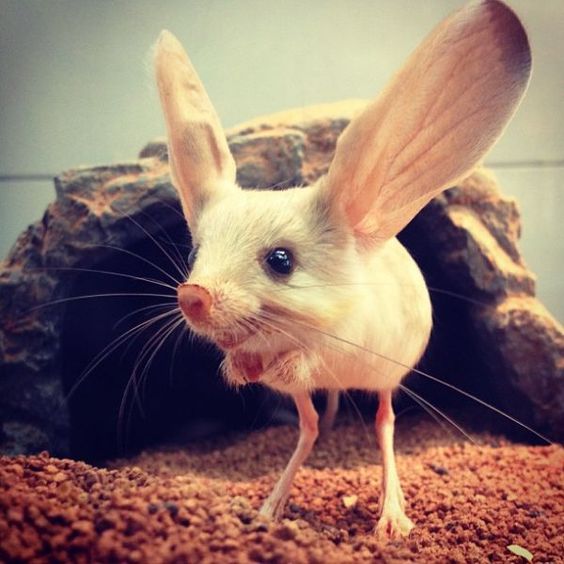 This little guy has Olympic-level jumping skills. You cannot decide whether it is a bird, a teeny tiny kangaroo, or a mouse. He is part of the rodent family, but his athletic abilities make him a unique animal.