The wheel was a truly revolutionary invention. It completely changed our life. But sometimes, you do not need as big as invention as the wheel. Sometimes, even the smallest things can make our everyday life easier.
Necessity is the mother of all inventions, and that is the case for most of these inventions. Think of them as the next best thing since sliced bread. We use them every day, and make our life that much more convenient. Even if you haven't come across some of these inventions, it is nice to know they do exist.
1.Rolling bench
We all know this feeling. After a rainy day, you need to sit and wait for your bus, but the bench is just damp and moist, and you do not want to get your jeans wet. Well, this rolling bench solves that issue. And you do not need anyone else to roll it for you. You can do it on your own.
2. Hourglass traffic lights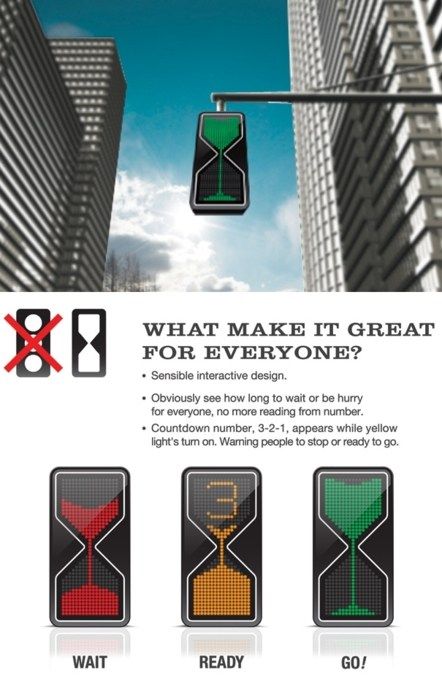 We've had traffic lights with numbers on them. But sometimes, it can get hard to read the number. The hourglass solves that problem. You can easily see how long you need to wait or hurry up.
3. Cup holder umbrella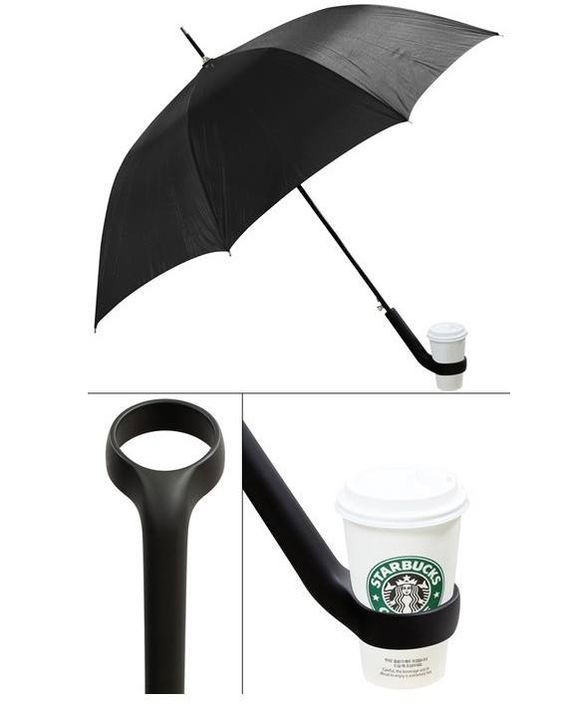 This is one of those unique inventions we talked about in the beginning. We can all use them on a daily basis. Getting your coffee from the coffee shop to work on a rainy day can be a struggle and a challenge. No more.
4. Double the fun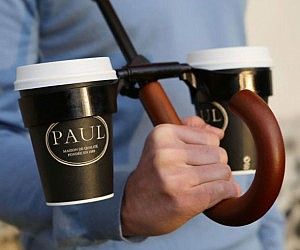 For people that want to drink coffee in pairs, there is an umbrella with two cup holders. Get one for you, and one for your partner, and don't be afraid it will get watery while you get to work.
5. Toothpaste tube dispenser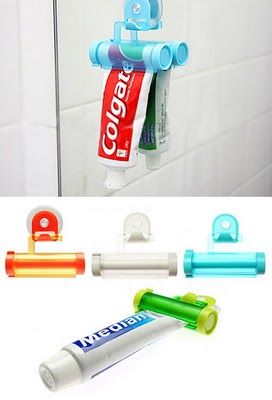 Getting the last dregs of your toothpaste can be just irritating. You need to squeeze, and squeeze, and squeeze some more. Well, what if you could avoid all that fuss and hassle? With this dispenser, you can.
6. Automatic tube dispenser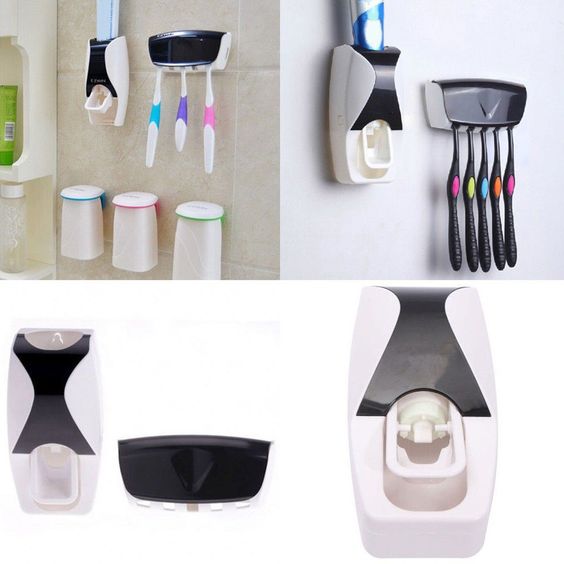 If you are one of those lazy morning person, this invention is just money for you. And for a cheap price. You just take the brush out, and put it under the dispenser. It will automatically prepare you for brushing your teeth. Now, if only we had an automatic toothbrush? Oh that exists as well.
7. Mirror wiper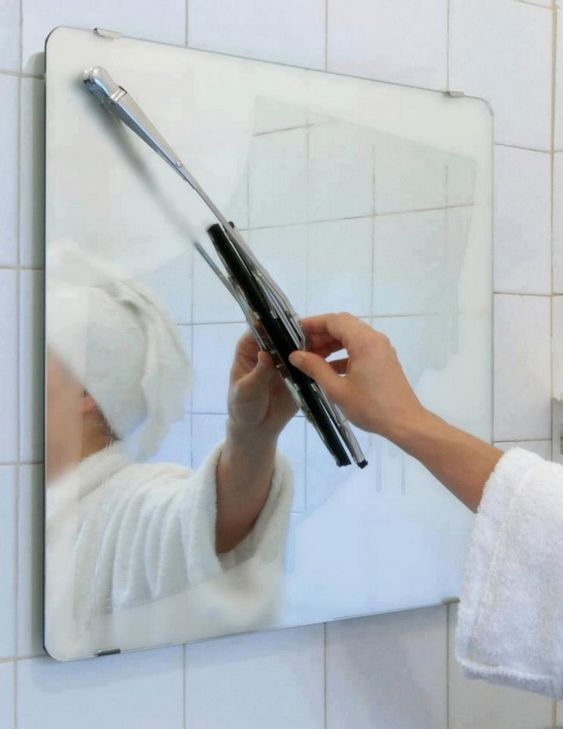 After taking a bath, your mirror gets all steamy. We all know that. And in most cases, we need to use the mirror to finish our preparation. For example, women might need to apply makeup, while men might need to take a shave after their bath. Why wait for the steam to go away, when you can easily wipe it out?
8. Ironing board mirror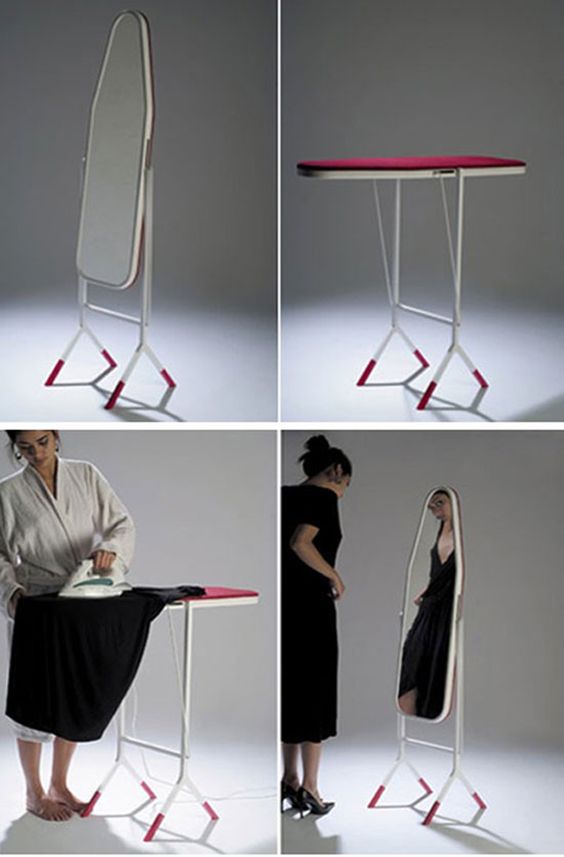 Again, the emphasis here is on being practical and functional. Making life convenient is something that many people are aspiring for. This mirror will help you take a look at your dress, the moment after you iron it.
9. Spaghetti measuring tool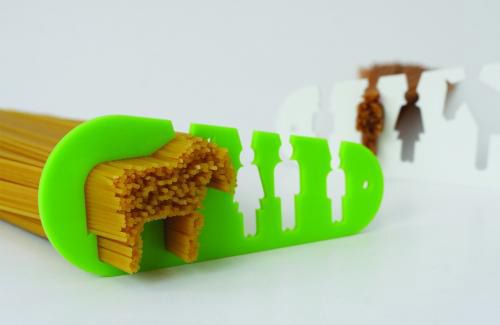 Not that you cannot make more pasta and then have some leftovers. But the reality is that measuring pasta is one of the most challenging cooking duties. How much for a child? How much for an adult? How much for a date? And what if you need to cook for more people? Well, all your questions can be answered by a simple measuring tool.
10. Pizza scissors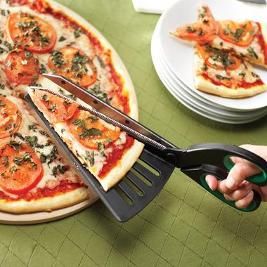 Cutting a slice of pizza has never been easier. You'll serve your quests the perfect slice, no matter if the pizza delivery cut the pizza or not.
11. Rotating Lego sockets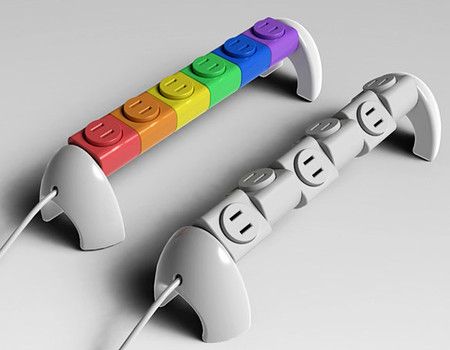 What makes these sockets so great is that they solve a very practical problem. With all the cables in the office, it can get hard to plug every device. And while the sockets will not solve the chaos of so many cables, they will make it easier for plugging.
12. Couch armrest table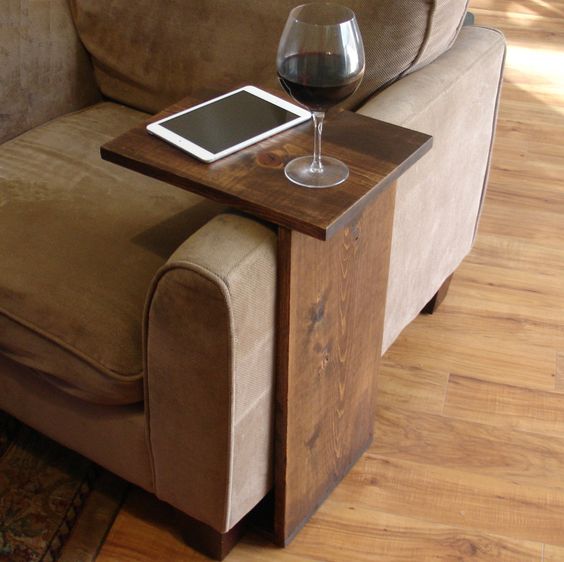 Furniture companies should get a Nobel prize for coming up with this design. It is one of the simplest, yet most useful furniture parts in your home. Everyone needs a table at his arm's reach to put some food and drinks while watching TV.
13. CATable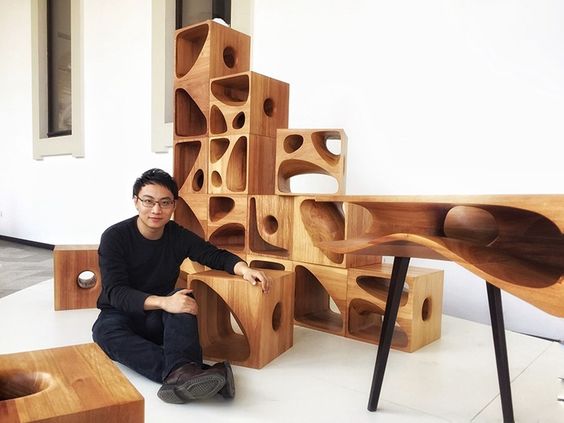 This invention was so successful, there this is actually the 2.0 version. The eye-catching desk was launched during a Design Week at the Milan University. The table follows the growing trend to create interior spaces that can be used by our pets to play while we work. For those of you living with pets and working from home, you know how useful it can be.
14. Citrus Spritzer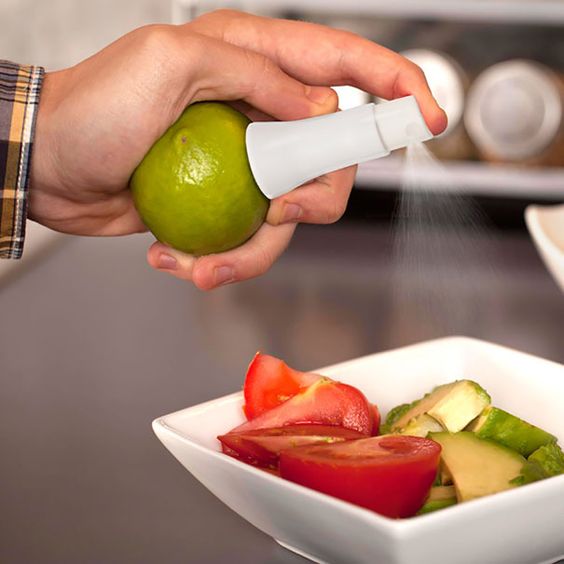 Nowadays, we want to make our food as natural as ever. We prepare in a natural way. And instead of buying some processed lemon juice, we like to squeeze lemons, orange, or any citrus fruit over our salads. This spritzer makes that much more convenient. No more lemon sprinkles on your clothes.
15. Twister fork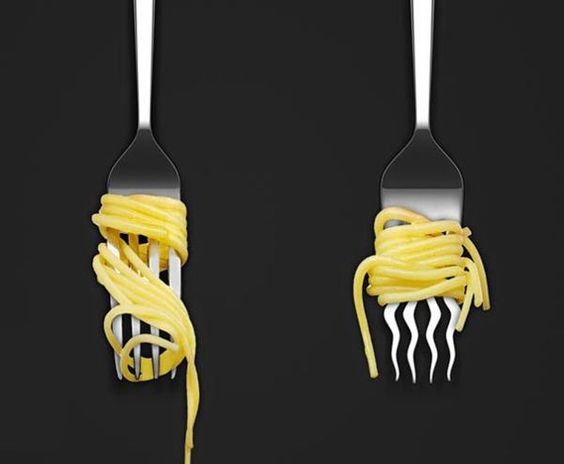 Looks like someone has finally figured out spaghetti. This fork makes it much easier for you to eat your favorite pasta.
16. Baby shower cap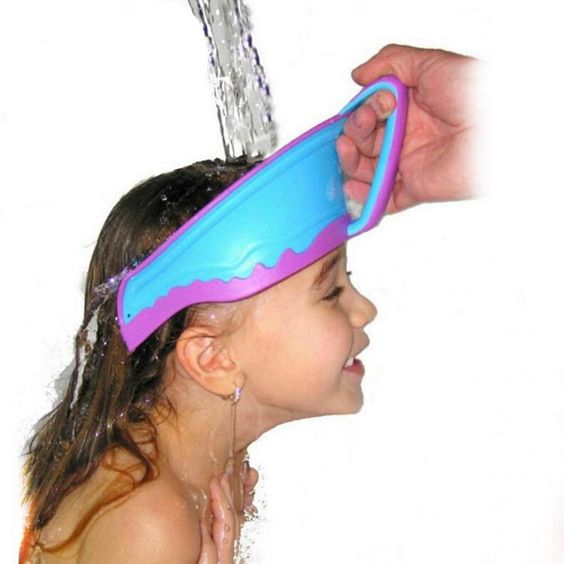 Parents will tell you that showering and shampooing your baby can be tricky. We are all afraid that shampoo can fall into their eyes. And being that our babies are very sensitive, we try our best. This cap helps us with that. And truth be told, it can be useful for some adults as well.
17. Cat crib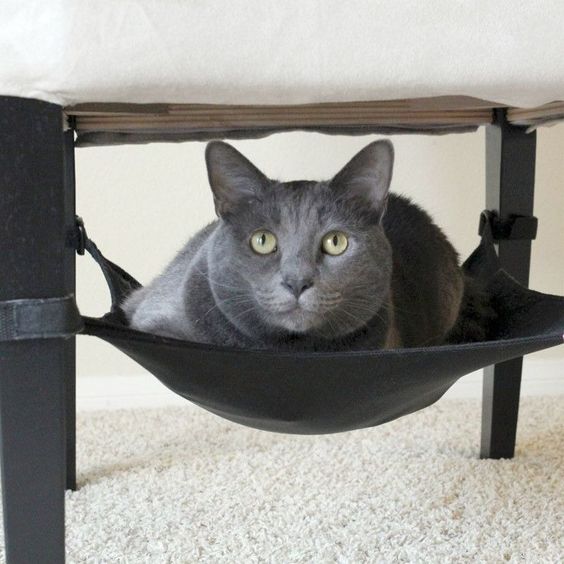 We talked about how we need something to keep our feline friends occupied while we work. This crib will keep your cat close to you while you watch TV. If you are tired of tripping over cat beds, the solution is here.
18. Ring thing bottle opener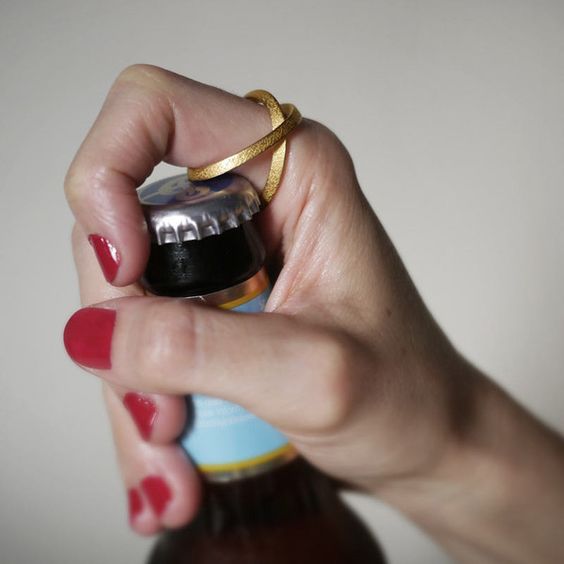 This ring makes it easy to crack open a beer. Who needs a bottle opener when you can carry one with you on your finger. And the ring does look good as well. Bonus points for being practical and decorative in the same time.
19. Onion holder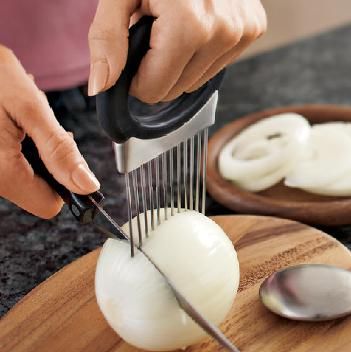 Just a simple gadget can make a painful and irritating task, a pleasing and delightful one. This onion holder is the perfect example. Cutting onions can be tricky, but with this kitchen gadget, the task is as easy as they come.
20. Yolk separator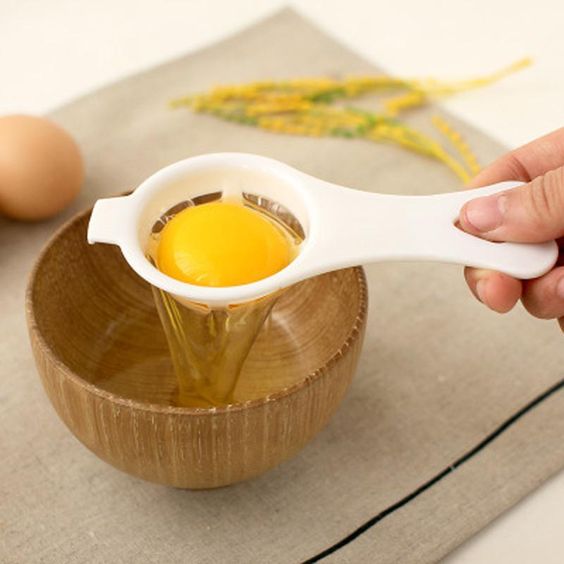 Nowadays, yolk separators come in different shapes and sizes. But we take a look at some of the first designs. After all, it is all about sticking to the basics. With yolks getting so much bad reputation due to cholesterol, people want to get their omelette with more egg whites. The yolk separator allows you just that.
21. Glowing nightlight lamp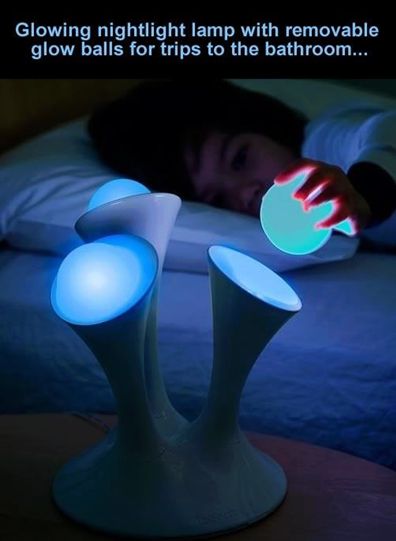 This lamp is great for kids. They can take any ball and light their way to the bathroom. No more being afraid of the dark.