We all know humans suffer from hair loss. As we age, we kind of expect a certain amount of hair loss. Men are even more prone to going completely bald as they grow older. It is unusual for an animal to go hairless, especially since it is not in their nature. Which is why these hairless bald animals might shock you, or surprise you.
One thing is certain, the animals look weird, as we are not accustomed to seeing them in that state. There are a handful of animals without hair on their body, like the sphinx cat, the naked mole rat, and others. However, some animals defy the conventions of their species and go nudist, or at least bald-headed. With that in mind, let's take a look of the list of hairless bald animals. Prepare to be shocked.
1.Rabbit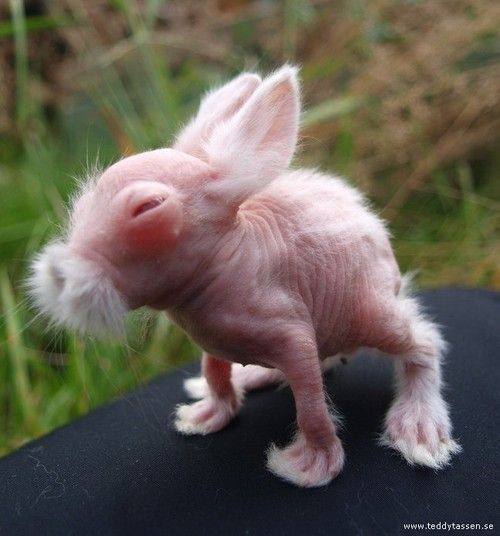 Do not think for a moment that rabbits are bald. This cute bunny became an internet sensation because it needed more time to grow hair. Rabbits are not naturally hairless animals. They grow fur, and a lot of it. The cute bunny was born in 2009. However, after three months, he grew his first coat, and turned out to be as normal as his fluffy friends. And the fame was gone.
2. Penguin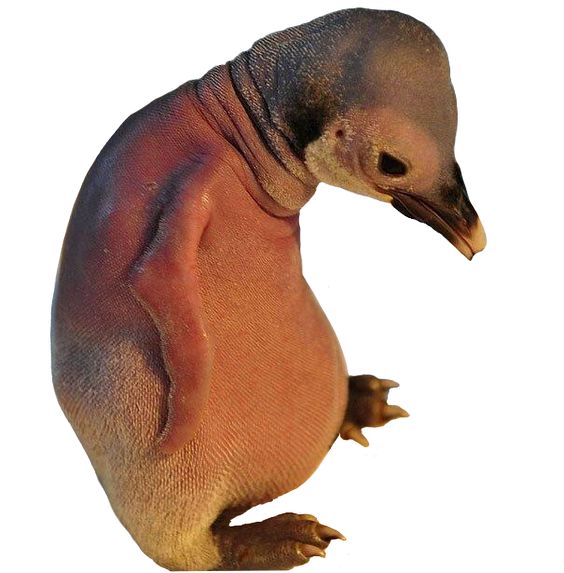 When you think of penguins, you think of some of the cutest and most adorable species in the world. Take a look at this penguin, and your opinion might change. A hairless penguin looks creepy, and we cannot shake that feeling.
3. Chimpanzee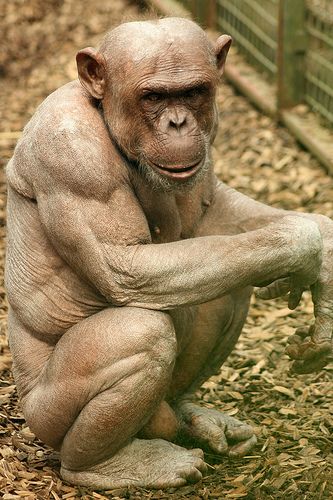 Jambo lost his hair in his mid-teens. He lives in the Twycross Zoo, and is now in his late twenties. He has adjusted to his condition. But whatever the case, looking at Jambo, who is just one of the shaved animals on this list brings tears to the eyes.
4. Featherless rooster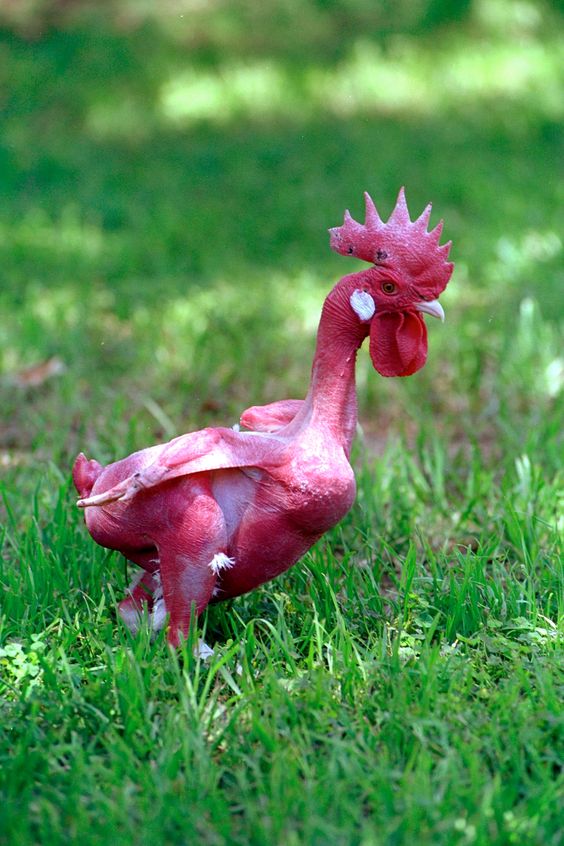 This rooster was genetically engineered to be fearless. What was the point, only the people at the Hebrew University of Jerusalem's Department of Agriculture know. He was born in 2002, and years after, people are still amazed by his look.
5. Hairless dog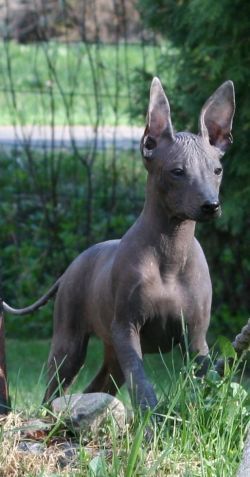 There are three recognized breeds of hairless dog today. Those are Chinese crested dog, Mexican hairless dog, and the Peruvian hairless dog. The last one is Peru's official dog, and it can be both hairless and coated. The breed has ancient lineage, dating back to the descendants of the Inca. In 2008, the Peruvian Inca orchid got a boost when president Barack Obama got one for his daughters. The reason was he needed a hypoallergenic puppy because his daughters were allergic to dogs.
6. Bear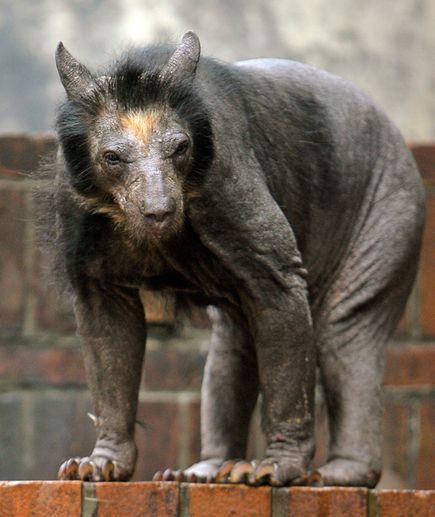 A hairless bear looks almost unrecognizable. There are a lot of hairless mammals, but bears are among the creepiest without their fur. While bears look scary even with their coat, a hairless example of these species is just morbid.
7. Raccoon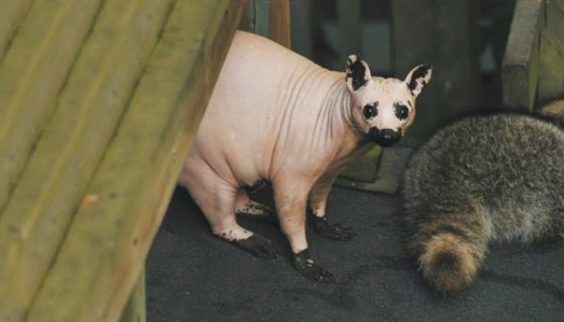 Raccoons can go bald and hairless because of a parasitic infection. There are two infections that can cause hairless raccoon. One is mange, and the other is fungal infection. Both of these cause the hair of raccoons to fall out, putting them in the list of hairless bald animals. And the infection is quite common phenomenon in the wildlife.
8. Squirrel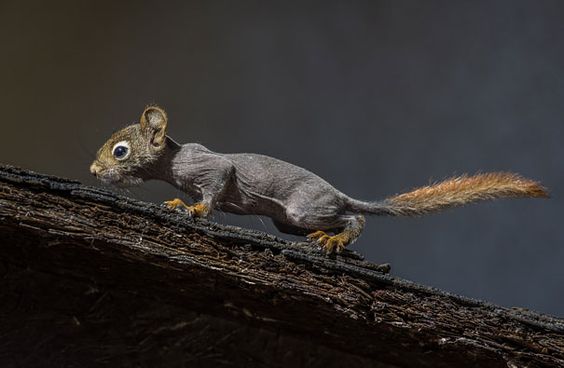 Similar as raccoons, squirrels can develop baldness and hair loss due to an illness. In this case, it is an illness caused by mites. And you will be surprised to know that bald squirrels is not that uncommon.
9. Red Uakari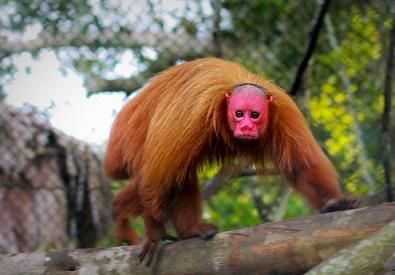 We had quite few hairless bald animals that are completely bald. But the red uakari is downright surreal monkey and animal. The species lives in the Amazon River Basin, and have a coat all over their body, except on their completely bald head. A good explanation is a "mascot who forgot to put on the head part of his costume before going to work". And they are the only monkeys with a completely red head.
10. Parrot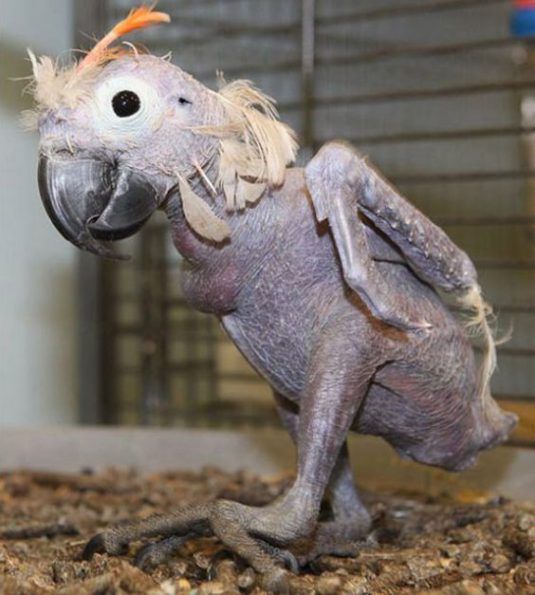 Oscar is a Moluccan cockatoo female that is kind of an Instagram star. She lost her hair due to a condition affecting birds, the Beak and Feather disease. The disease causes irritation of the feathers, to the point the bird plucks its own feathers because they would irritate too much.
11. Babirusa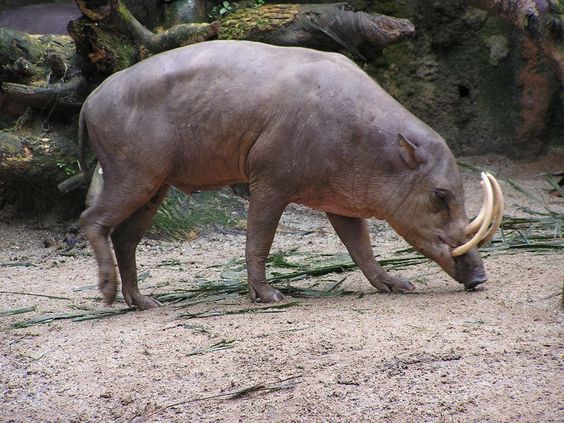 Falling into the list of both hairless bald animals and weird animals, the babirusa is a member of the pig family found in Indonesia. They are bizarre and strange-looking, to the point locals in Indonesia have taken to creating demonic masks inspired by the babirusa.
12. Rats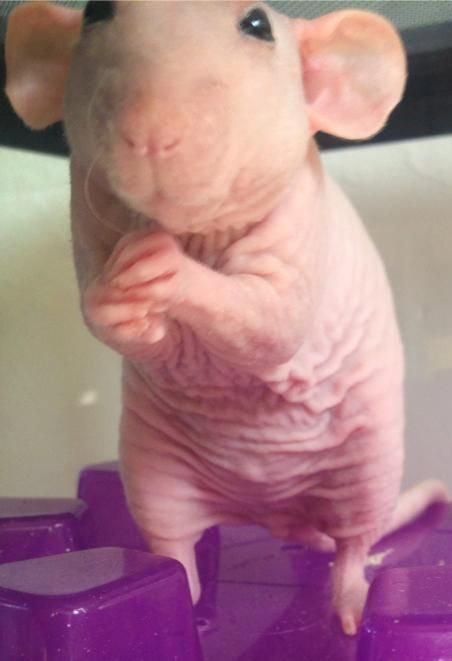 Even rats can be nude and hairless. The good news is that they do not look as creepy when they are hairless. In fact, nude rats actually look a bit cute.
13. Horse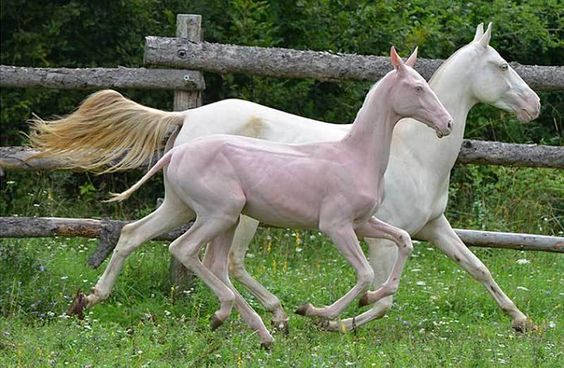 The first hairless horse to be recorded by science was found roaming amongst a herd of zebra in South Africa. The horse was captured and studied. Scientists believe the horse was affected by the Naked Foal syndrome. Since then, there have been many other hairless horses found in wildlife and domestic population.
Obsessed with animals? Check out some more!
23 Of the Cutest Baby Animals in the World
Top 21 weird animals from around the world