When you buy tomato juice from the shop, there is a high chance that it comes with a ton of additives and it may even come with cups of added sugar as well. That's right…CUPS of added sugar. If you want to avoid all of that while also getting the vitamin-packed goodness that tomatoes have to offer then the only way for you to really guarantee this would be for you to make it yourself. When you do make your own tomato juice, you can really take advantage of various veggies and you can even make up your own concoction of fruit juices as well. For example, have you ever thought about adding pineapple to a freshly squeezed glass of tomato juice? Probably not, but is it good? Absolutely.
At the end of the day, tomato is jam-packed full of antioxidants. If you're looking to add something healthy to your routine then tomato should certainly be one of your primary ingredients. It is great when paired with other veggies and it really doesn't lack flavour. Take ketchup, for example- it goes with just about anything and this includes the strangest of flavour combinations. The same concept applies to tomato, and you'd be surprised at how much of a boost it can give you throughout the day.
Of course, tomatoes contain beta-carotene, vitamin C, vitamin A, vitamin K and potassium, and they're great for detoxes. They also contain lycopene and this is ideal if you want to give your immune system a good old boost!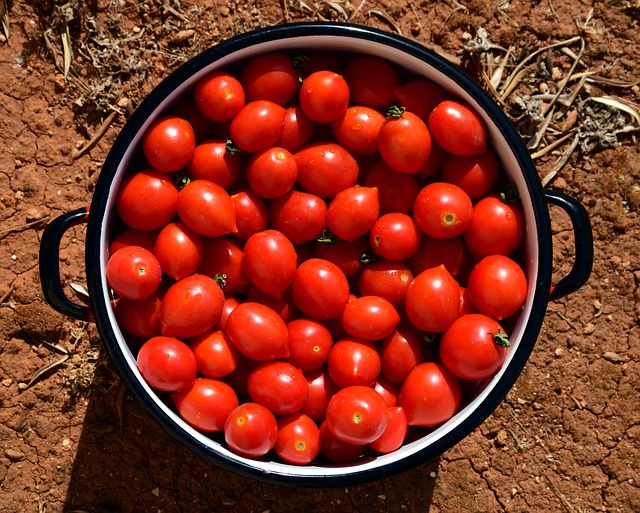 El Classico
Do you want a tomato juice recipe that packs a punch, but also one that comes with a ton of flavour? Then the El Classico is the right one for you. Not only is it great for those who want to lose weight, but it is also great for your skin and even your hair as well. The best of it is that it contains Himalayan sea salt, and this ultimately means that you get that nice salty kick without having as much sodium as normal sea salt. On top of that, it's packed full of flavour as well! Take a look below to find out how you could make this awesome meal replacement.
Ingredients
2 Big Tomatoes
1 Cucumber
1 Celery Stalk
A Good Amount of Parsley
A Decent grind of Himalayan Sea Salt
A Cup of Ice
A Sprinkle of Cayenne Pepper
Now you may be thinking, cayenne pepper? Surely that's not going to work. Trust us, it does. When you have cayenne pepper in your smoothies or juice, you'll find that it gives your body the extra boost it needs and it's ideal for those who want to really pack that punch.
So to make this recipe, you just need to chop the tomatoes up into smaller pieces. When you do this, simply add the tomatoes, the cucumber and the celery in a juicer. You can add your parsley here as well if you want. Juice away, pour the juice into a shaker and then shake vigorously with sea salt, ice and cayenne pepper Serve this immediately, and then garnish with a celery stick if you're feeling fancy.
Summer Tomato-Melon Splash
It's the hot heat of summer, you're sat out on a sun lounger and you're watching the clouds go by. What do you really want here? A mojito? A daquiri? Nah, you want a summer tomato-melon splash! This concoction gives you the wonderful benefits of tomato and it also gives you the nice, crisp taste of watermelon as well. This is guaranteed to quench your thirst and it is ideal when served at a BBQ or even to take on a walk when it's time to go out with the kids. If you want to really jazz things up, consider adding crushed ice and then add some full watermelon pieces. This will really make the ultimate slushy.
Ingredients
½ a Small Watermelon
2 Tomatoes
And that's it. You thought there'd be more? The title should give this one away. All you have to do is carve out the watermelon and cut that juicy flesh into small pieces. Cut the tomato into small pieces as well, and place the whole juicy mush into your juicer. You'll want to serve this right away, and if you want to take things to the next level then all you have to do is keep your watermelon and your tomatoes in the fridge so that they are nice and cold.

Rabbit Juice: What's Up Doc?
They say that rabbits have great eyesight, and after this you will too. You can actually make this in a matter of minutes and it has the ability to become really smooth if you juice everything properly. Carrots are really versatile, and go great with tomatoes.
Ingredients
2 Carrots
2 Tomatoes
1 Cucumber
Again, very few ingredients in this one, so it's super easy to make. Simply chop everything up into really small pieces and then place it in a juicer. Serve right away, or shake with ice.  A spot of mint doesn't go amiss here either.
The Big Apple
This recipe contains apples which helps to add a lot of sweetness to this recipe. Of course, you also get a ton of vitamin C and you don't have to think about much when you make it either.  This recipe isn't called the Big Apple for nothing, so take a look below to see how it's made.
Ingredients
3 Red Apples
3 Carrots
2 Tomatoes
Crushed Ice
So start off by taking some tomatoes and chop them up into small pieces. You then need to do the same with your apples. Place the whole thing in your juicer and watch as it creates something magical. You can even add ice at the end if you'd like, and this really helps to make the whole thing super refreshing. The crispness from the apple is ideal and it is great for summer. This one will really blow you away and it is a great way for you to introduce yourself to tomato smoothies for the first time.
You can play around with our tomato juice recipes above if you want to mix things up a bit, so don't be shy!