One thing I've learned about tattoos in the past is they can be big and they can be small. There is absolutely no difference. Some people like to show off their tattoos. Others want to keep it simple and subtle. Each with his/hers own priorities and preferences.
Today, we will talk about small and subtle tattoos. These are for people that like to keep things hidden. After all, what others do not see, doesn't bother them. And we have to be fair that some people just do not accept tattoos.
Think of these tattoos as a compromise of having a tattoo, but without being offensive and flamboyant.
1. The World On Your Foot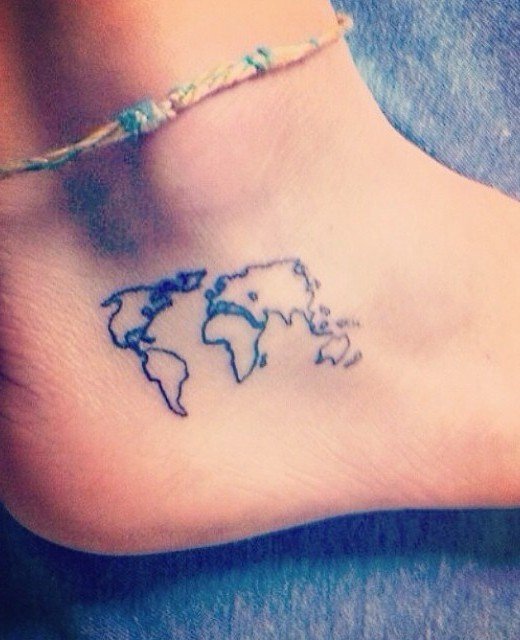 We start off with a very powerful and symbolic tattoo. People usually say they carry the world on their shoulders. But sometimes, we want to travel the world on foot. And now, you can have the world on your foot.
2. Quote Marks On Wrist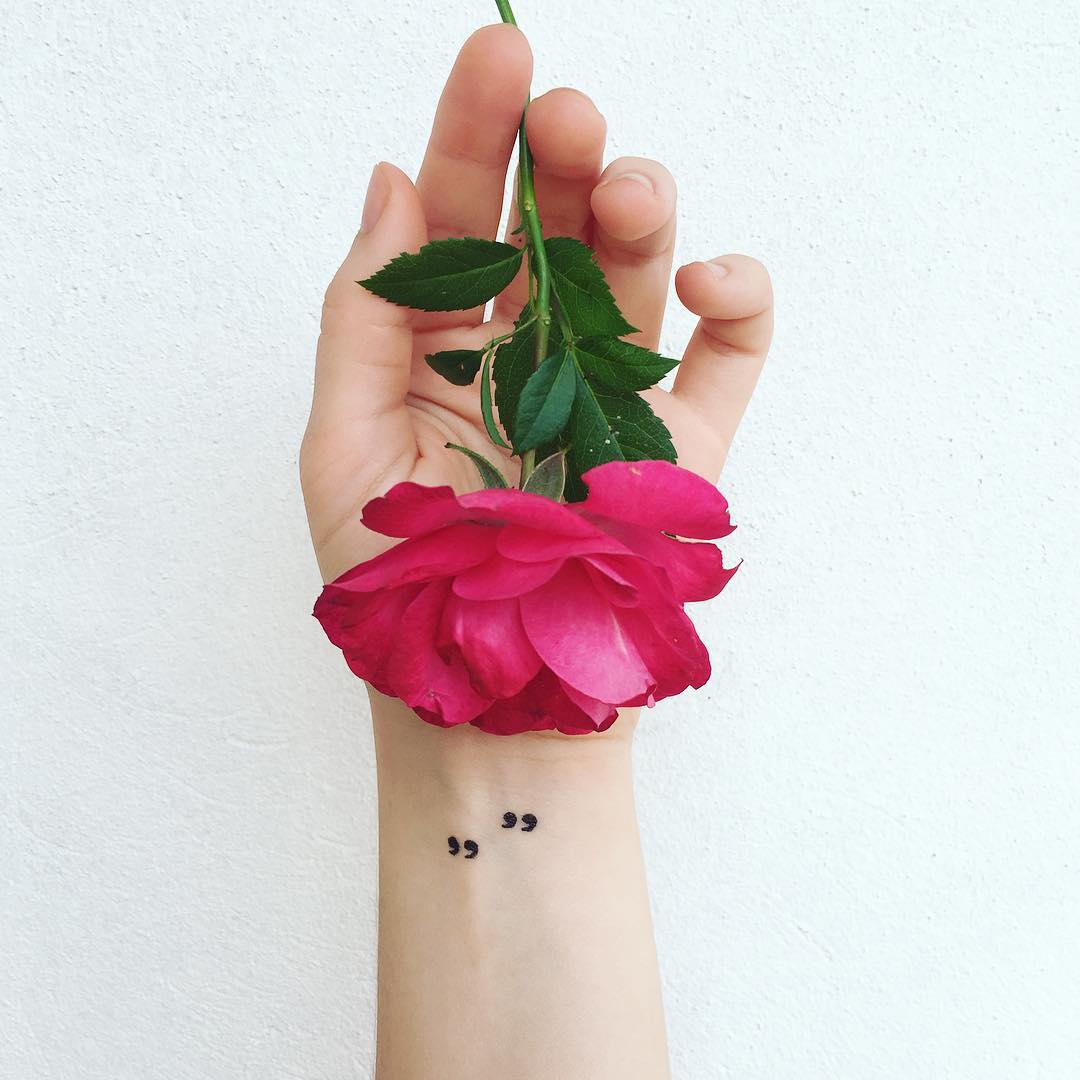 And you do not even need a quote in between. Quote marks are fun and interesting. And do not mistake them with the semicolon tattoo. That is a whole different thing.
3. Flower Branch On Shoulder Blade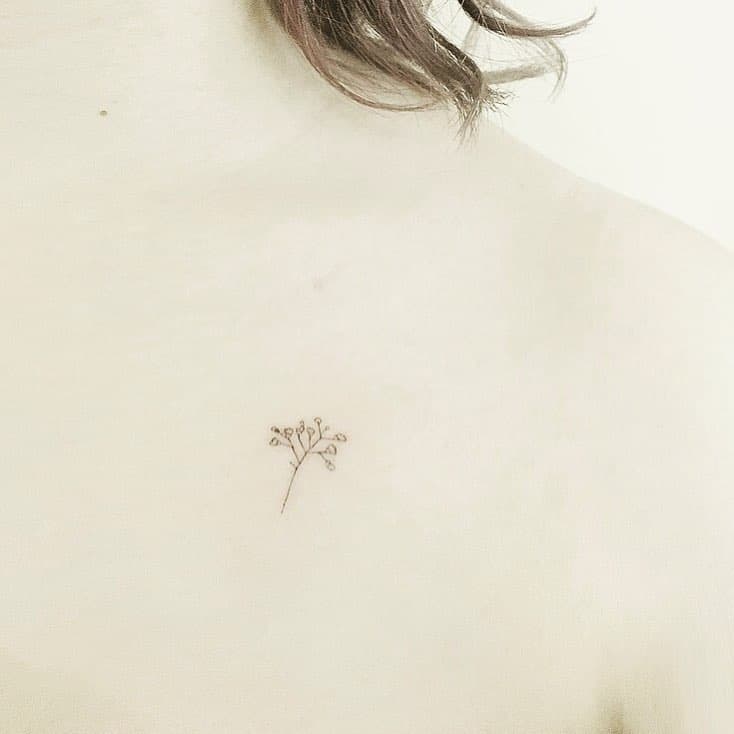 As you will notice with other tattoos down the line, all of these designs are unnoticeable. That is their beauty. A tree branch can mean so many different things, and we leave it up to you to come up with your own explanation.
4. Oceans And Mountains On Ankle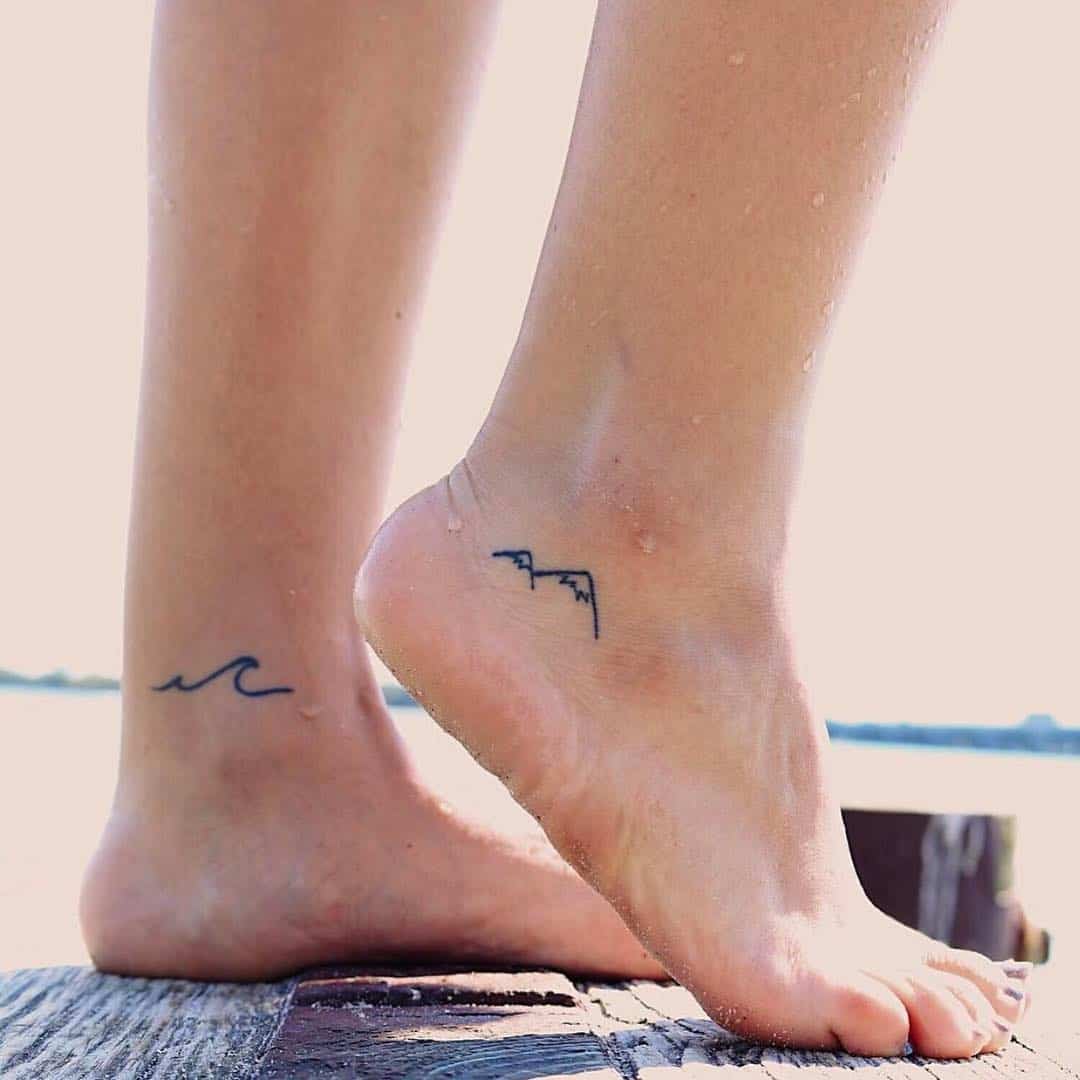 This is a tattoo that has flow and movement. The ankle is one of the most common places for a subtle tattoo. After all, when you wear socks, nobody will see your ink. And you can play with different designs, this being one of them.
5. Cup Of Coffee On Finger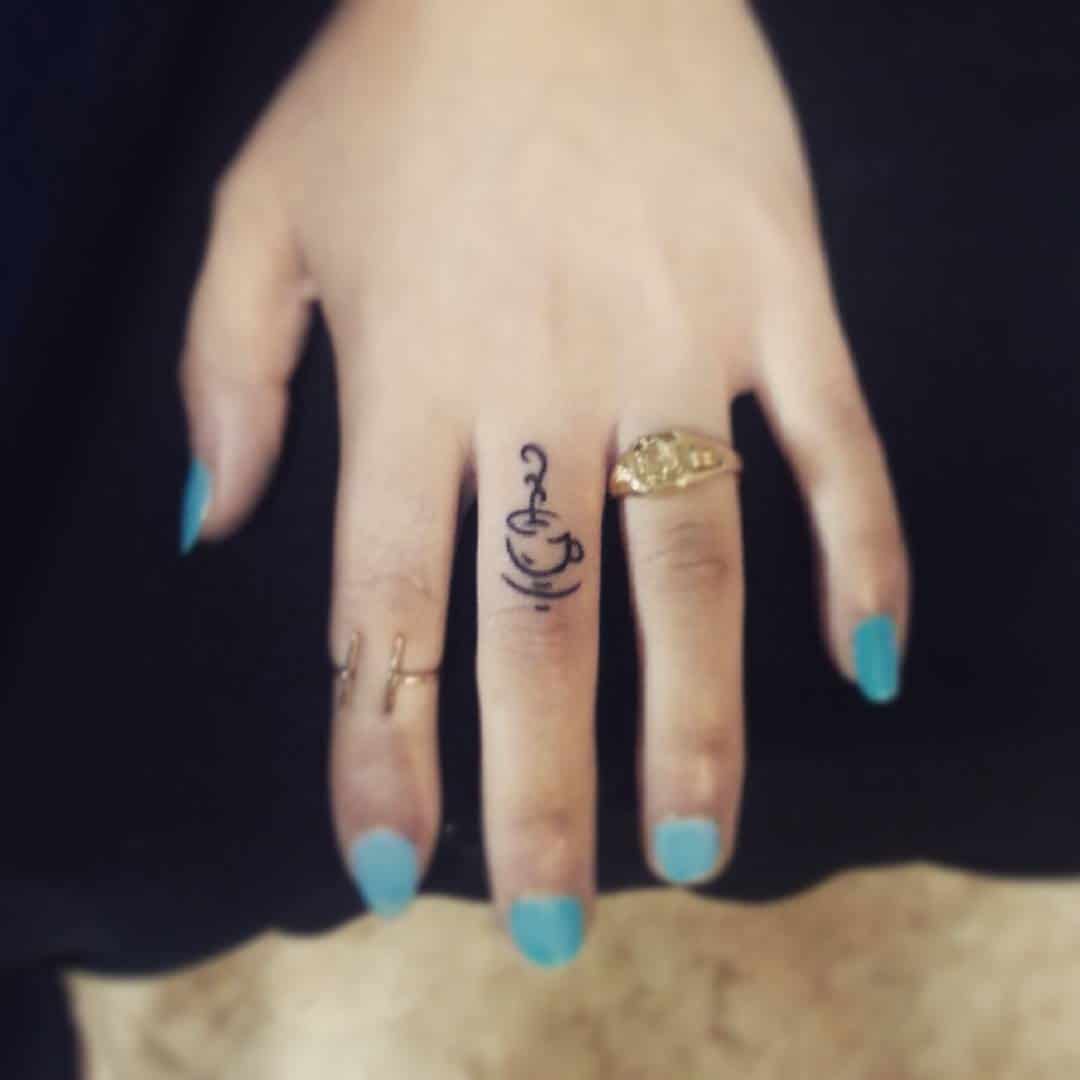 I like to give it to the coffee people. They are one of the most unique subculture group of people. And yes, coffee lovers a subculture group. In that spirit, I want to give them something they would love to have on their body.
6. Beat Of The City On Wrist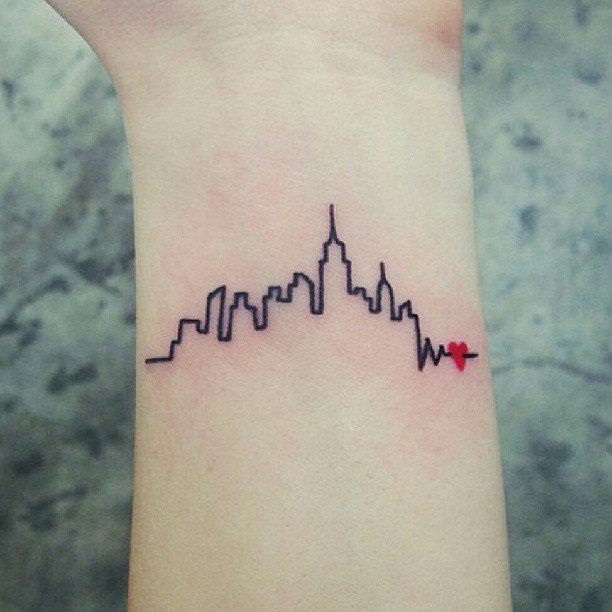 The beats of the city design became popular some few years ago. And not just as a tattoo. I've seen the design as a wallpaper in homes and much more. Or as a painting.
7. White Ink Lotus On Back Of Neck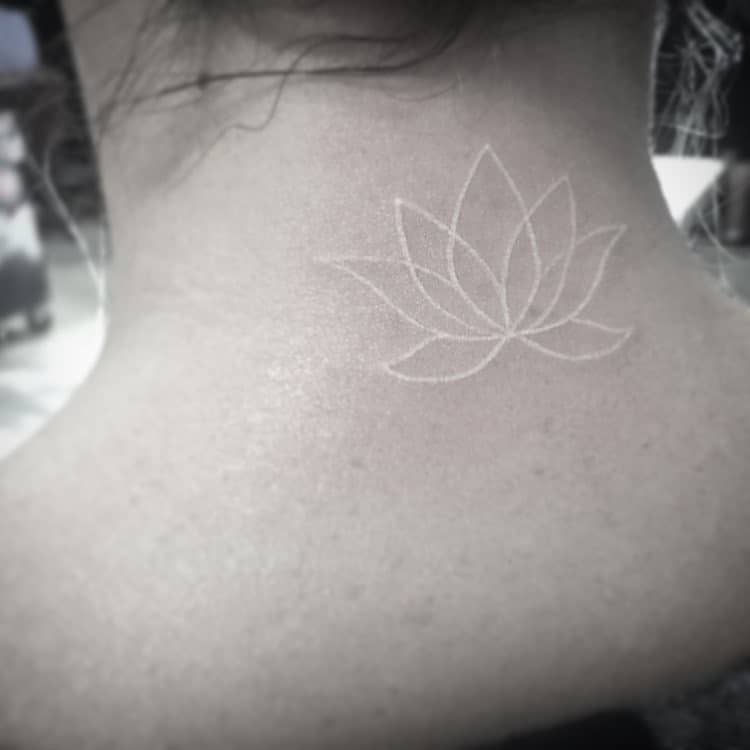 If you really want your ink to be unnoticeable, make it white. There is absolutely no way anyone will notice your tattoo, unless they watch it from close proximity. Just look at the picture. I am sure you had troubles finding the lotus. As for the design, the lotus is symbol of purity.
8. Clover On Ankle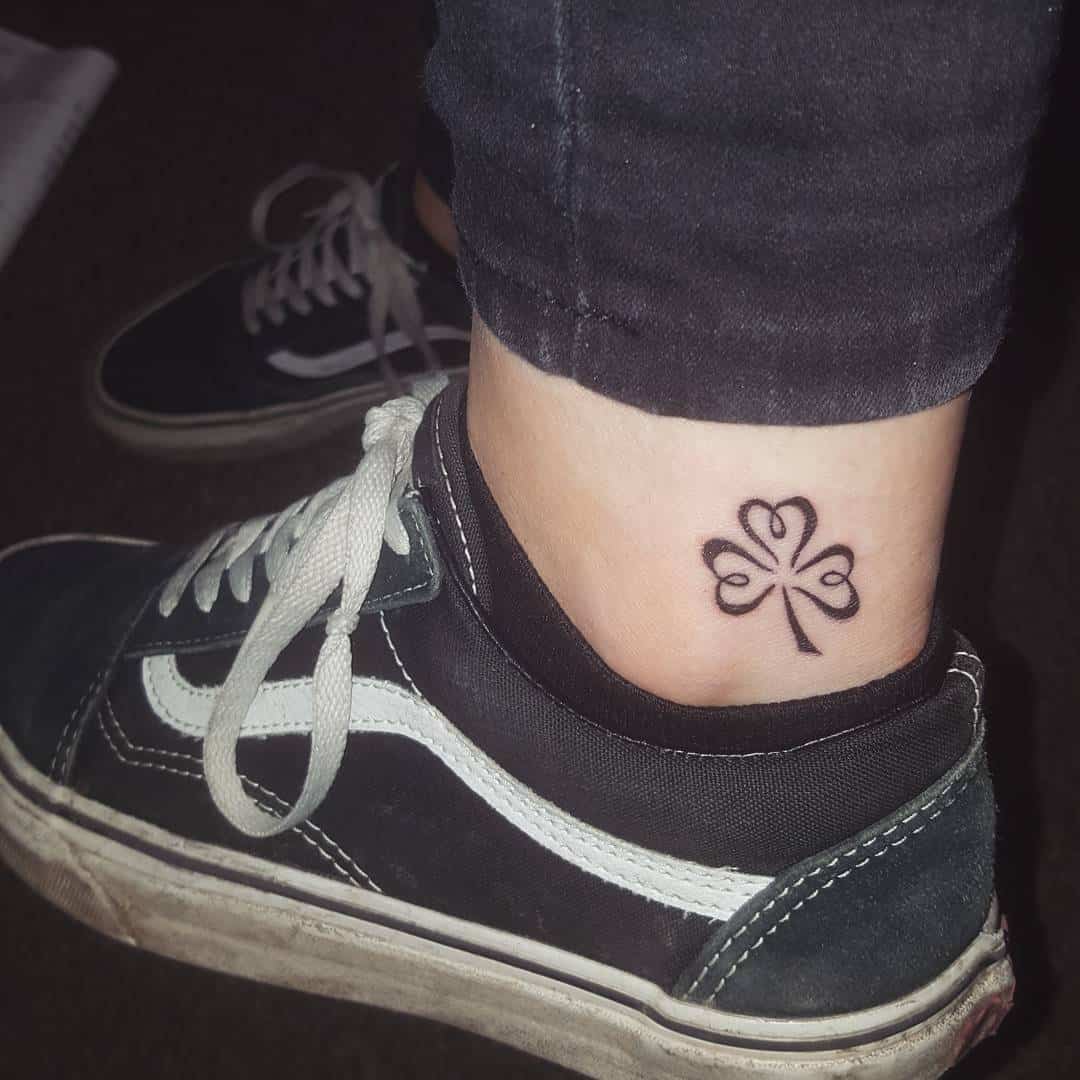 Hey, it might bring you luck. The lucky clover is another popular ink design. And the best part about this tattoo is that it is best when small. The design perfectly fits the subtle and small tattoos description.
9. Plane On Collarbone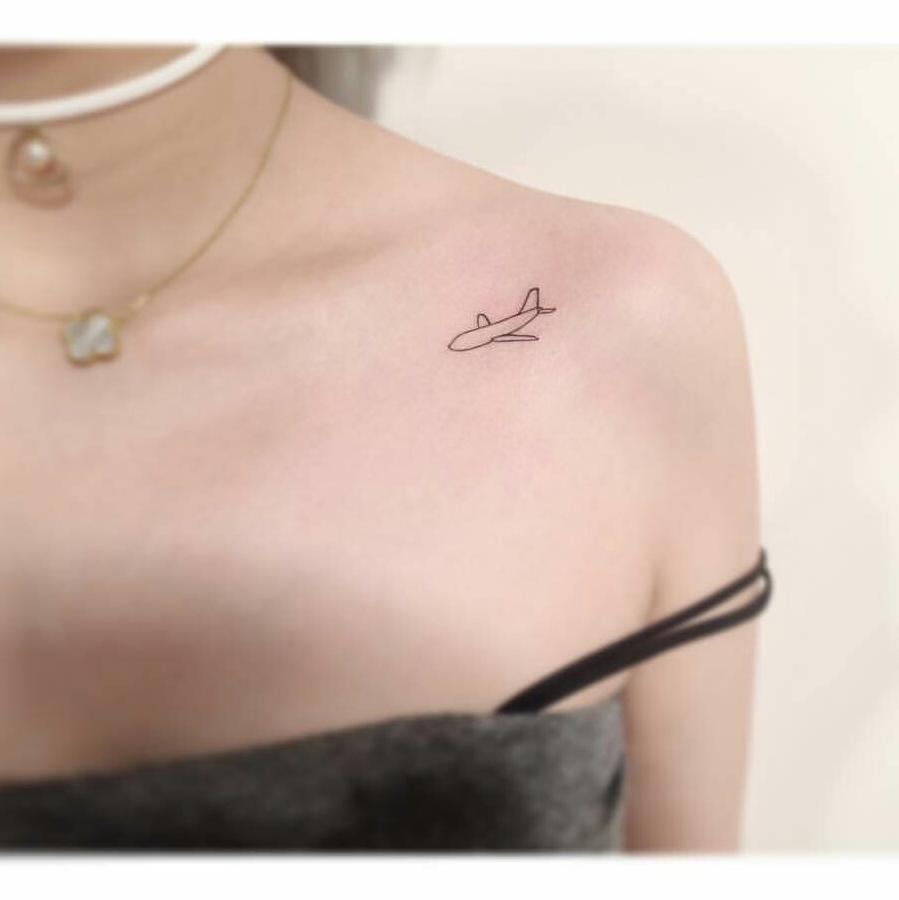 Planes are usually big. But when it comes to tattoos, you can make it small. Really, there is no special meaning behind a plane tattoo. Other than looking good, this tattoo is just as simple as they come. But hey, some people like exactly that.
10. Heart Constellation On Wrist
You cannot escape the heart tattoo. After all, some people love love. And there is no symbol more synonymous with love than the heart.
11. Ballerina Silhouette On Ankle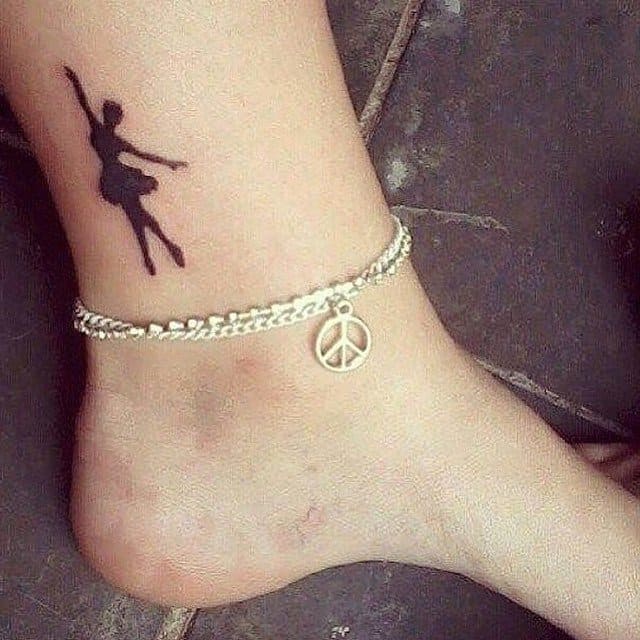 One of the more feminine tattoos, the ballerina is a perfect small design. To be fair, a large ballerina might not look as good. But in small proportions, this ink looks sexy and powerful.
12. Abstract Tattoo Below Shoulder Blade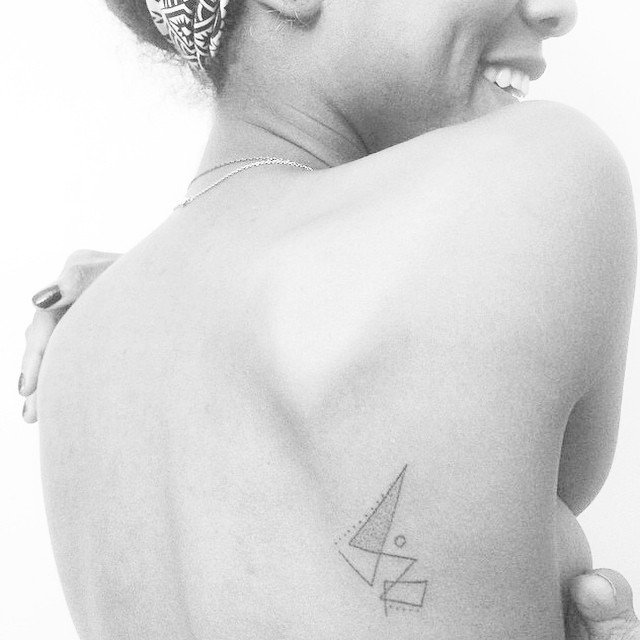 In the past few years, I've stumbled upon on tattoos that have no absolute meaning whatsoever. Some people just want randomness. And in that spirit, they put few objects together, without any connection. Or there might be a connection, who knows?
13. Lines On Spine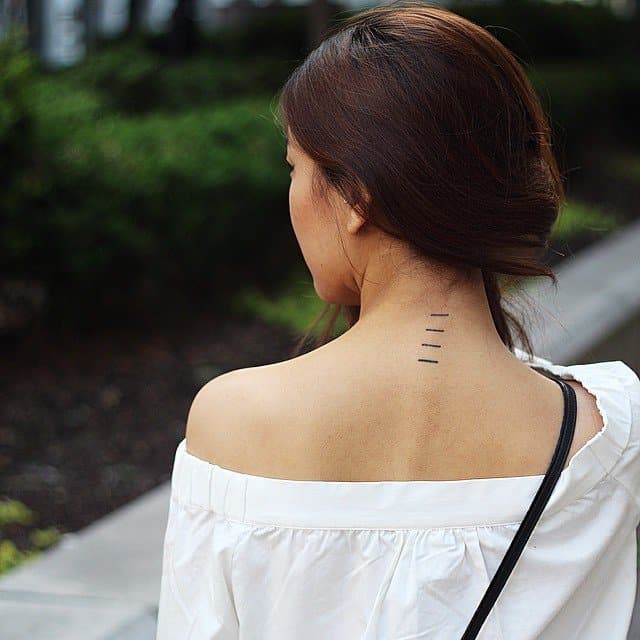 The lines are a more sophisticated and elegant take on the paws on spine. The paws on spine was one of the most popular girly tattoo some 10 years ago. But we've moved pass the paws, and we are now at the more elegant era. Some go for lines, and you also might notice dots on spine.
14. Symbols On Fingers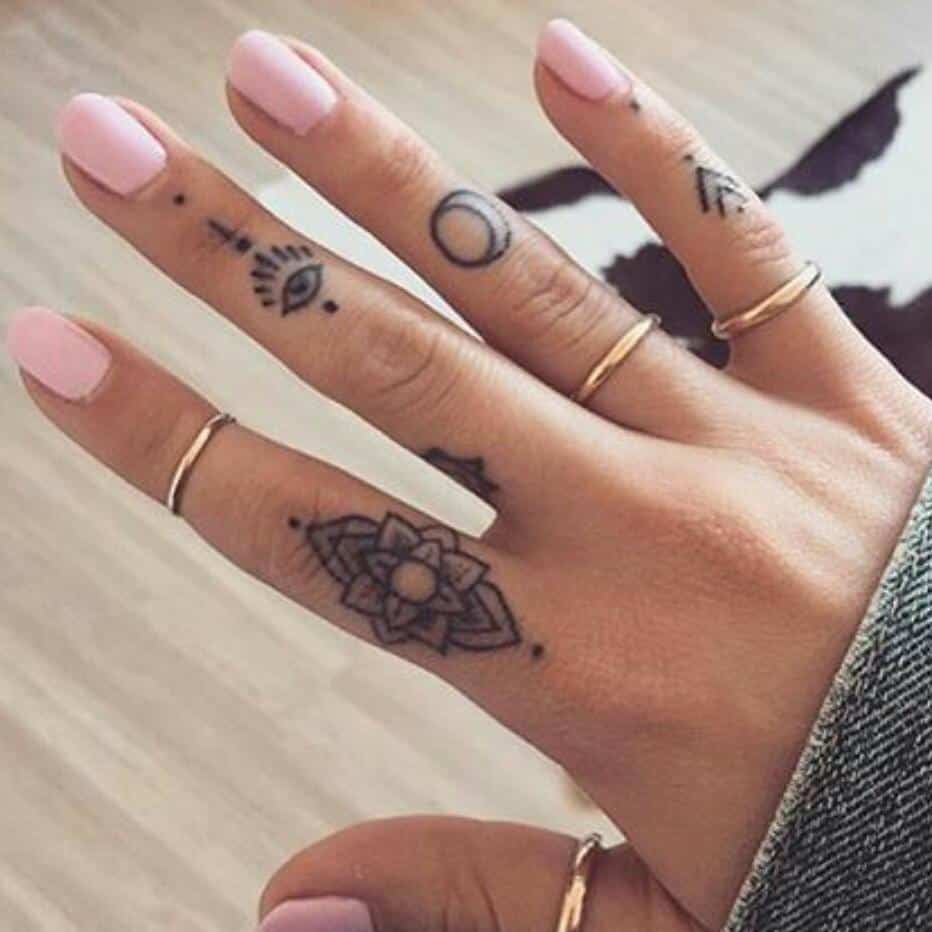 A tattoo in the spirit of tribes and native Americans. Similar symbols have gained popularity in the past few years. Some people even go for an entire writing. But as a simple and subtle tattoo, this one does the trick.
15. Whale On Ribs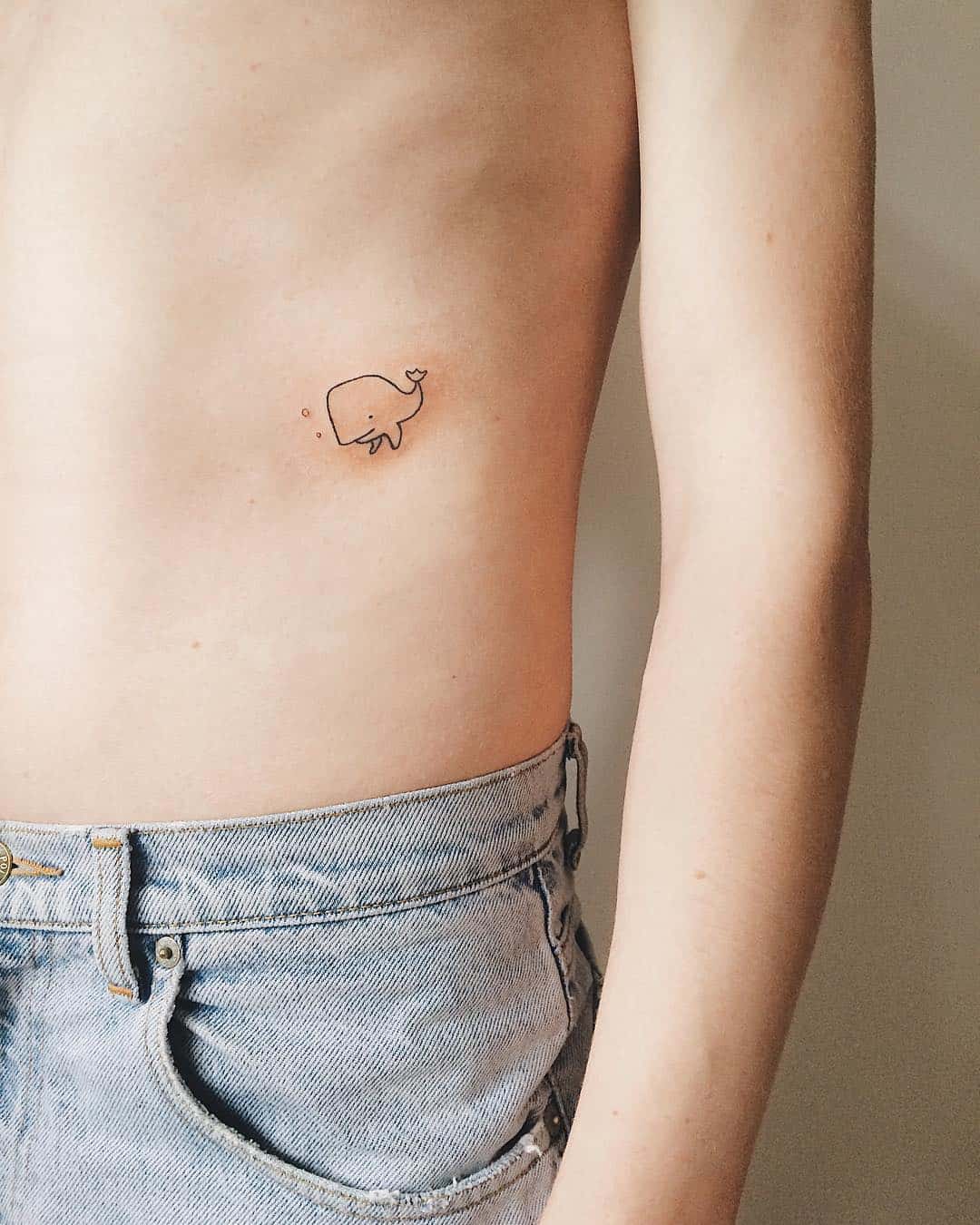 Look how happy that whale is. You just have to love such lowing, cheerful, and joyful inks.
16. Stars Behind The Ear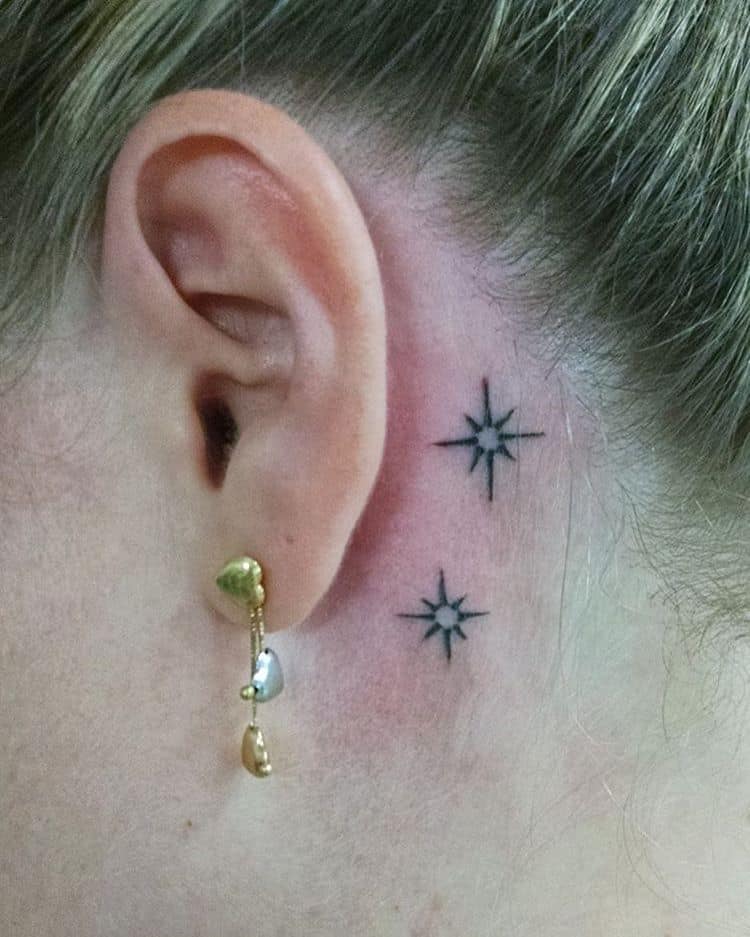 This is something celebrities popularized in the past few years. Rihanna has a behind the ear tattoo, only it is not stars. But you'll notice quite few stars behind people's ears.
17. Dots And Petals Below Fingernail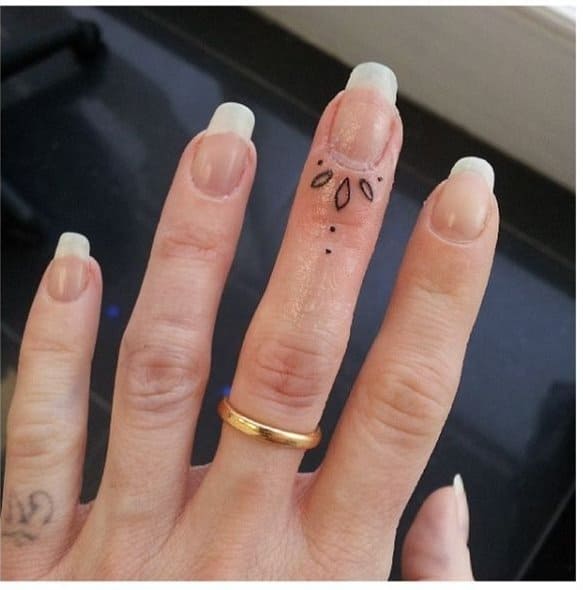 As I've mentioned earlier, dots are gaining popularity recently. Dots represent an artistic and creative take on tattoos. People think they are more creative if they put dots. Yes, it is true in some cases.
18. Electric Guitar On Wrist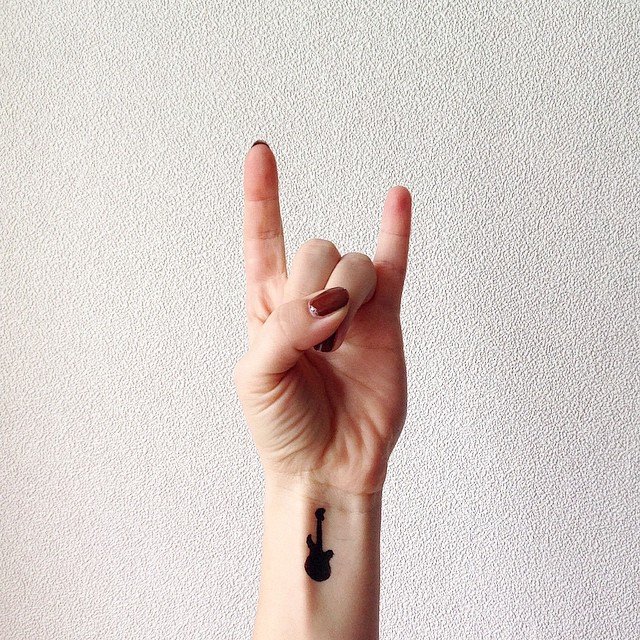 Now you've probably noticed that rock music is making a big comeback on the scene. And what better way to pay tribute to rock music, or music in general than with a guitar?
19. Paw Prints On Foot
Remember those paws we talked about? I said 10 years ago they were popular design for the spine. Well, now they've moved from the spine and the neck to other spots on the body. Getting paws on your neck is no fun any more.
20. Leaves On Finger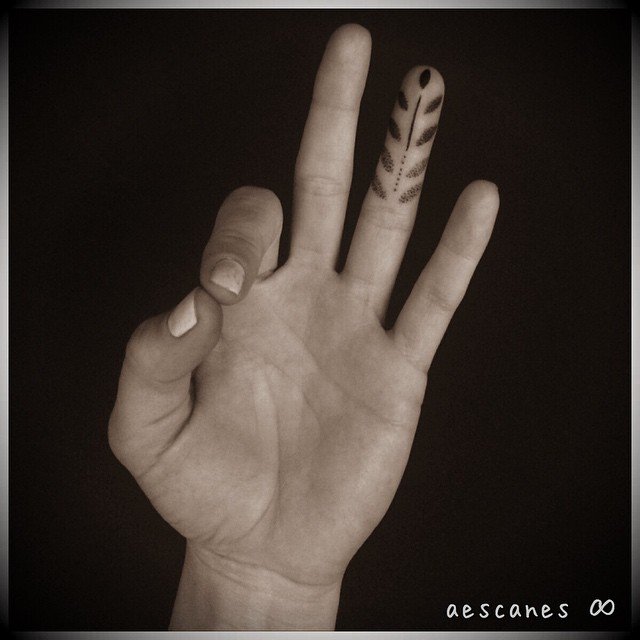 To be fair, painting an entire finger with leaves is not as subtle as you might think. But it is still better than painting an entire arm with ink. Right?
21. Rainbow Strip On Earlobe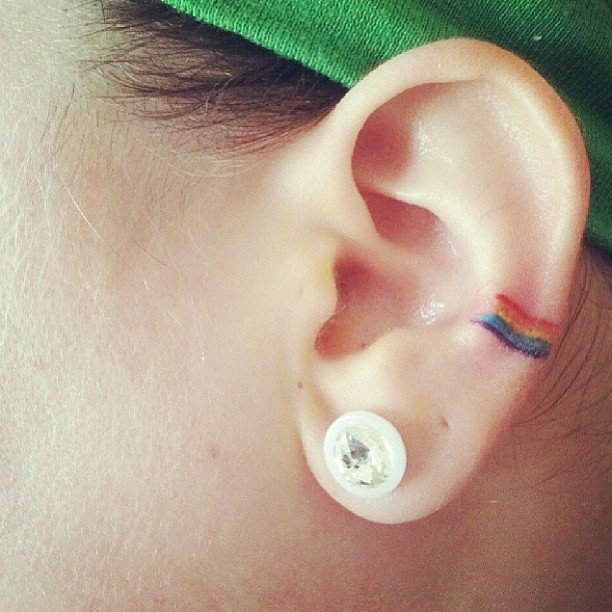 The earlobe is another area that has gained popularity. People have moved on from piercings on earlobe towards tattoos. One might say that tattoos are better. After all, piercings can be dangerous and more hurtful.
22. Deer On Back Of Neck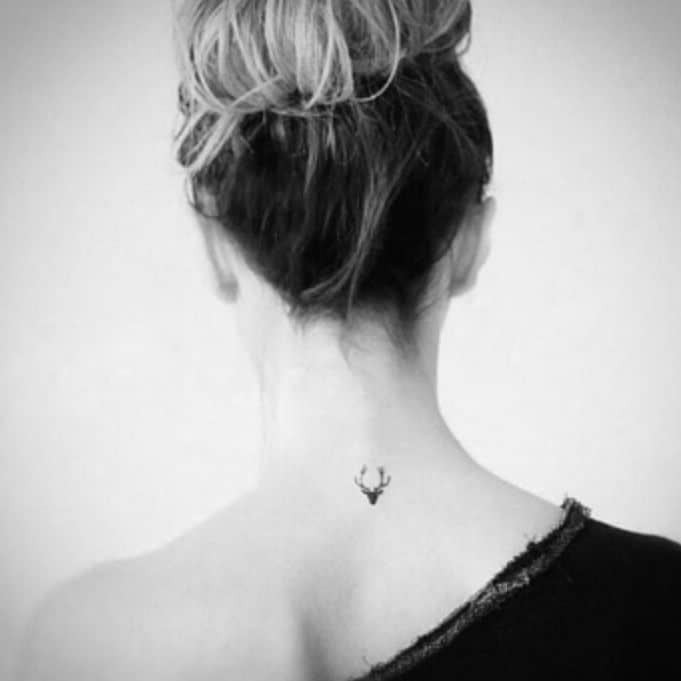 You might have noticed the back of the neck to be a common place for some small and subtle tattoos. After all, one might say it was one of the first popular areas for girls. Some 15 years ago, when tattoos were still a taboo topic, girls got tattoos on the back of the neck. And they went with simple tattoos like the paws. The deer is not as simple, but still great place to get it.
23. Constellation On Side Of Hand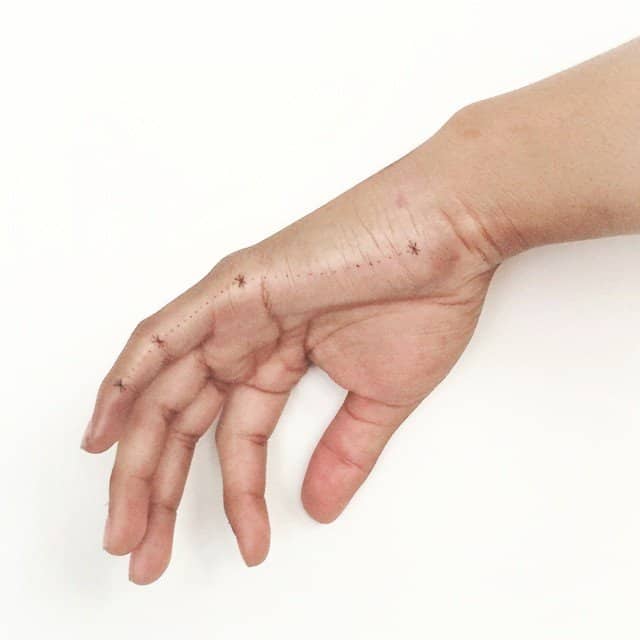 People that want to get something in the spirit of astrology, the constellation is great place to start. Some say constellations are imaginary things. But whose to say they are right?
24. Motivational Tattoo On Forearm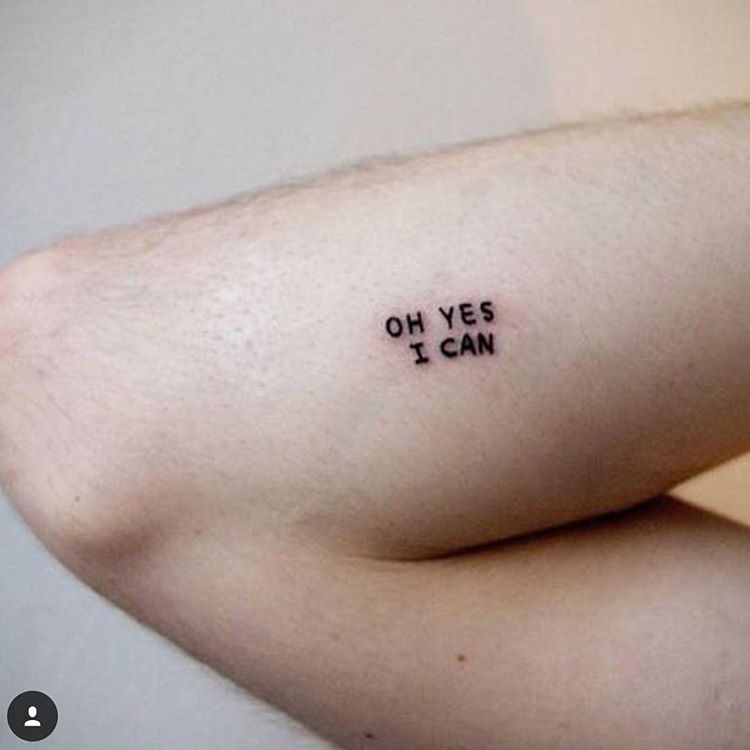 Motivational messages and quotes are a huge deal lately. People are looking for different ways to stay motivated. Some go for some simple quotes, others go for some popular quotes from poetry and philosophy. But a simple "Yes, I can" is more than enough sometimes.
25. Harry Potter Tattoo On Finger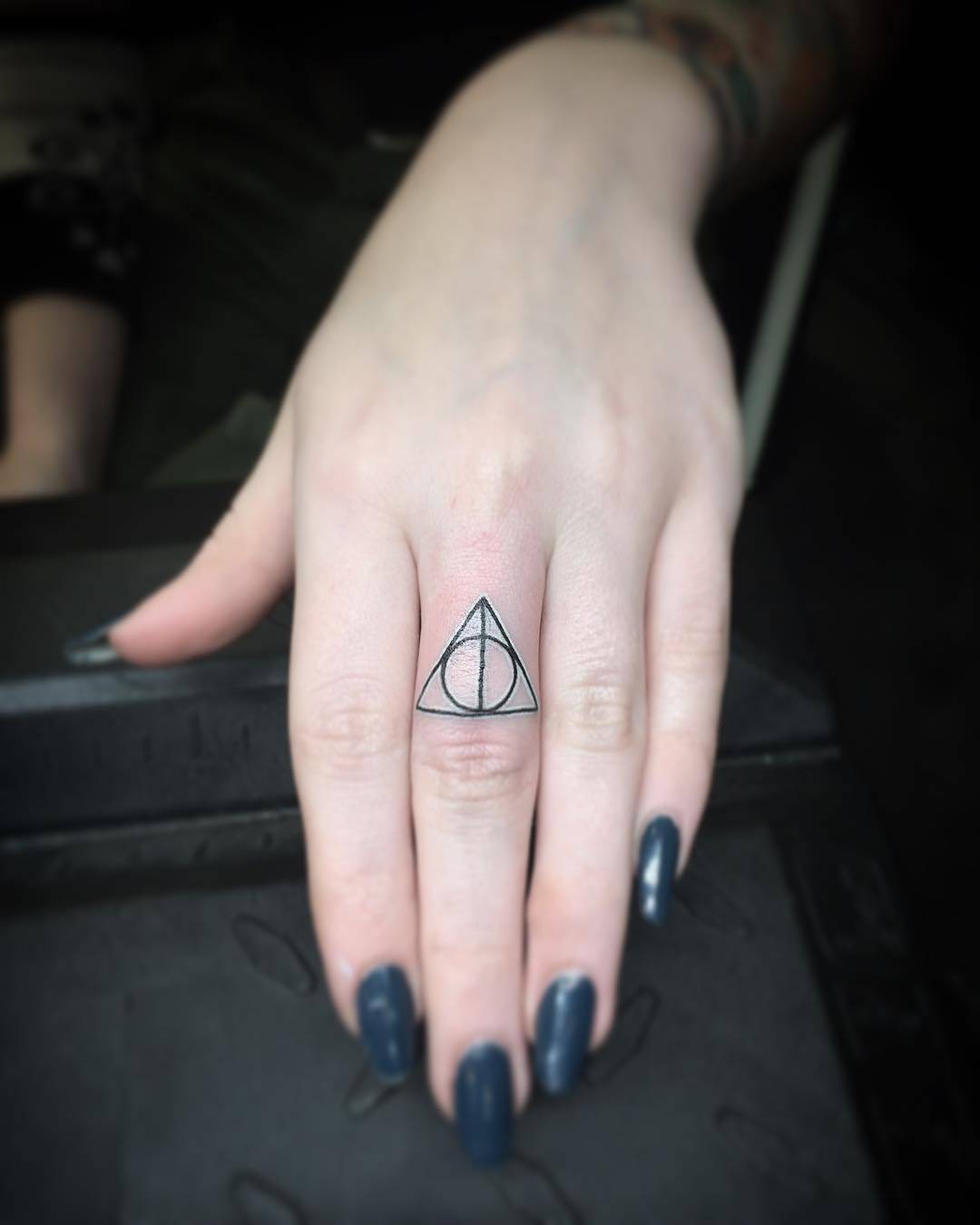 We talked about subculture previously. How people that drink coffee are a subculture. Well, fans of Harry Potter is another subculture. And you cannot ignore them. In that spirit, we must have a Harry Potter tattoo. Right?
26. Daisy On Toe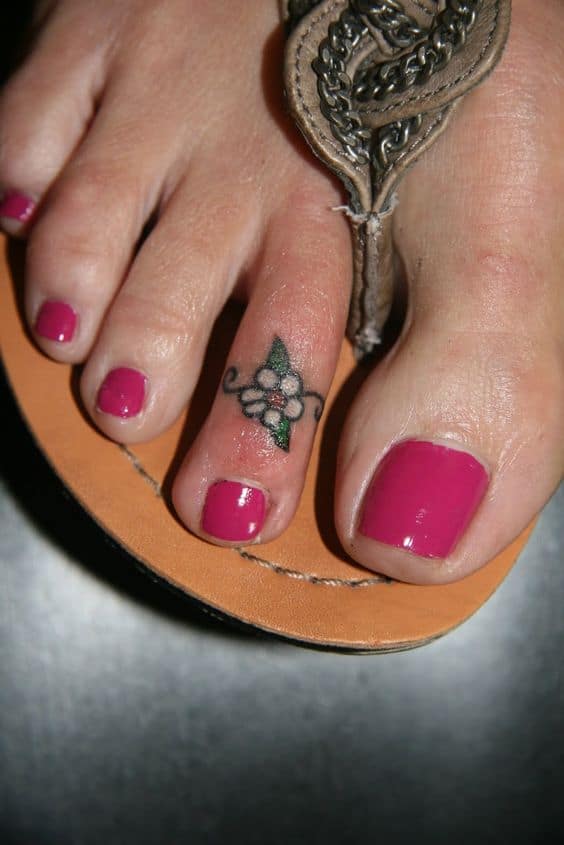 Simple, elegant, beautiful, and colorful. That is all you need to know about this tattoo. The daisy flower is one of the simplest, yet most beautiful flowers. And it comes in different colors. It is up to you to chose the ones you want.
27. Dotted Flower On Sternum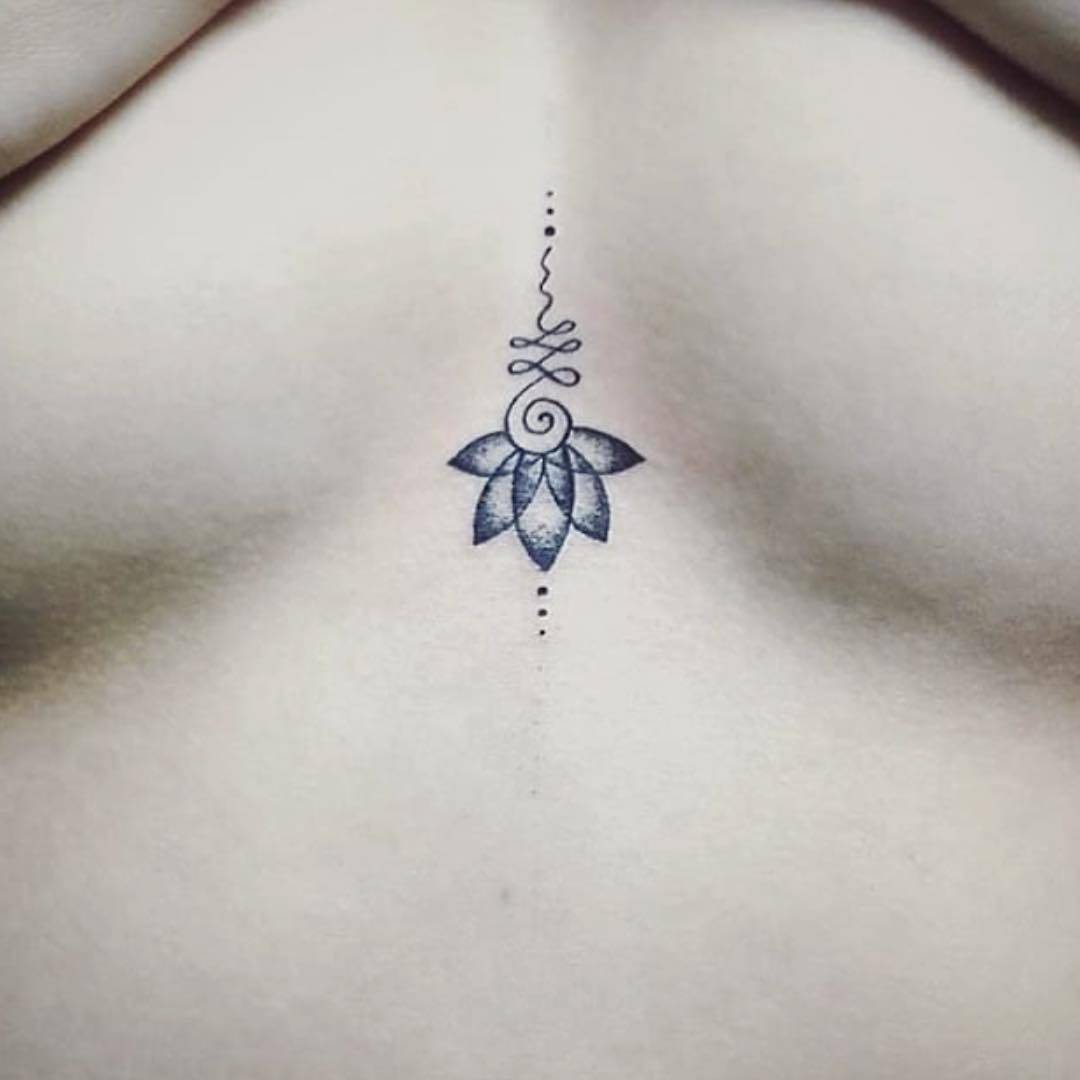 Now look at that flower. Doesn't it look artistic? That is the power of dots. I talked previously how dots make a tattoo look more creative. And this is a prime example of that.
28. Tiny Tomato On Foot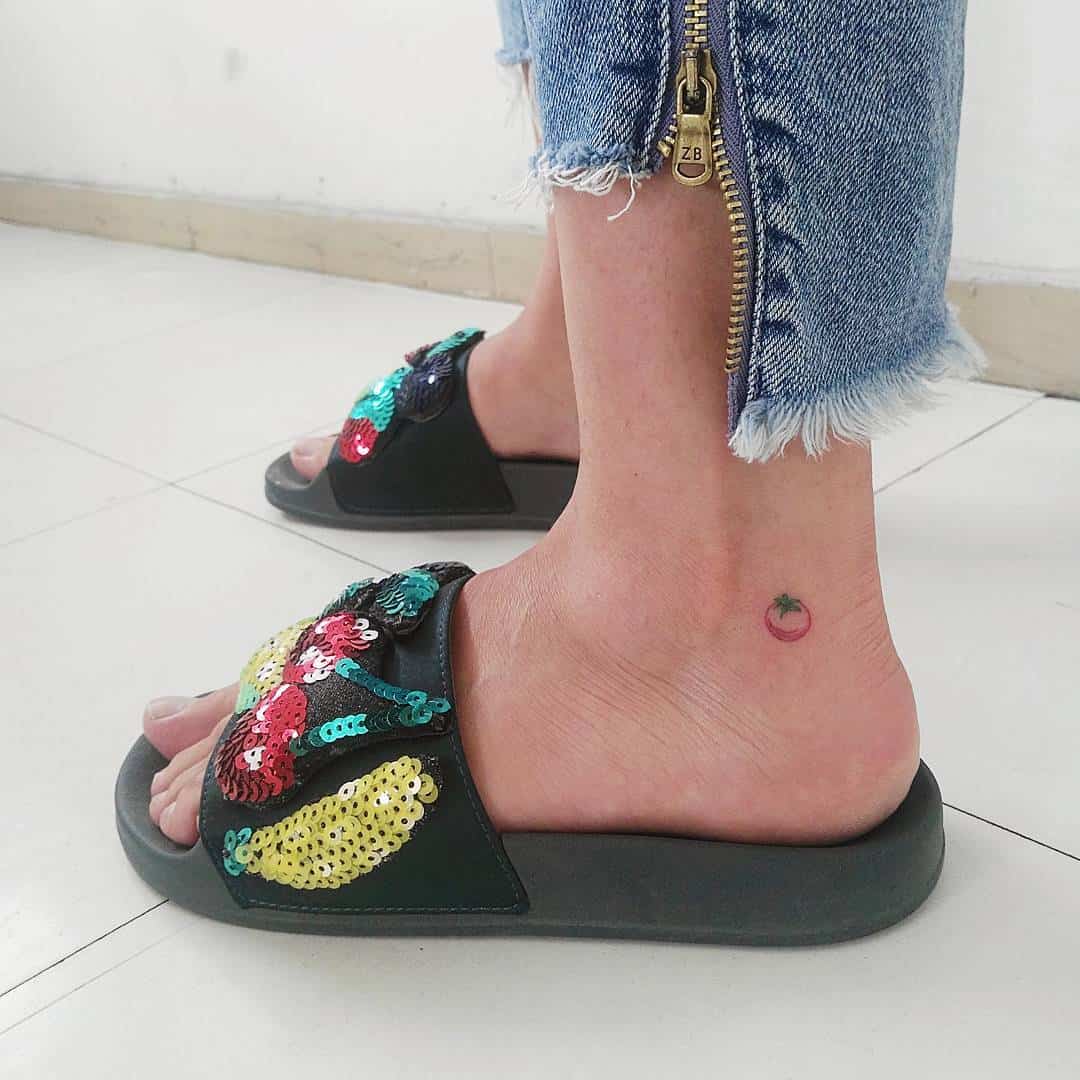 To be fair, I cannot find a reason for having a tomato on your ankle. But hey, who am I to judge? If you want a vegetable on your foot, go for it.
29. Sly Fox On Wrist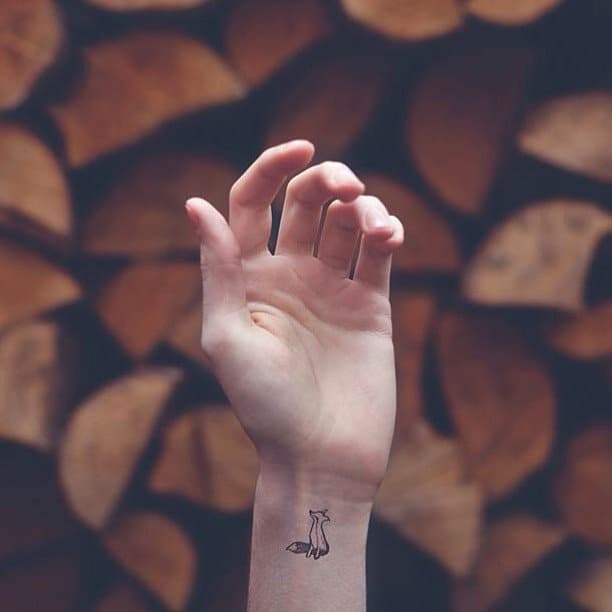 Oh, the sly fox. I think all of know the saying "sly as a fox". It means you are particularly tricky and crafty. And yes, that tattoo shows that.
30. Minimalist Cat On Arm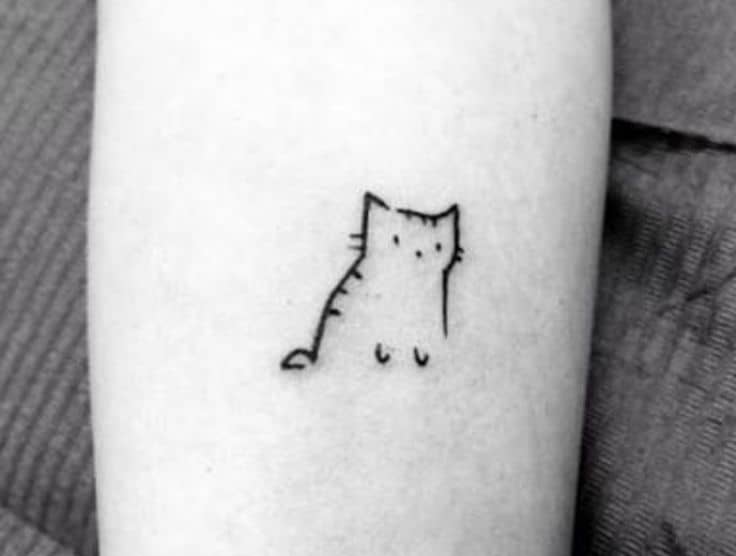 I am a big fan of minimalism. And that cat right there is a prime example of that. Most people love cats. It is no secret. So it comes as a no surprise that we have a cat tattoo on our list.
31. Colorful Dots On Side Of Hand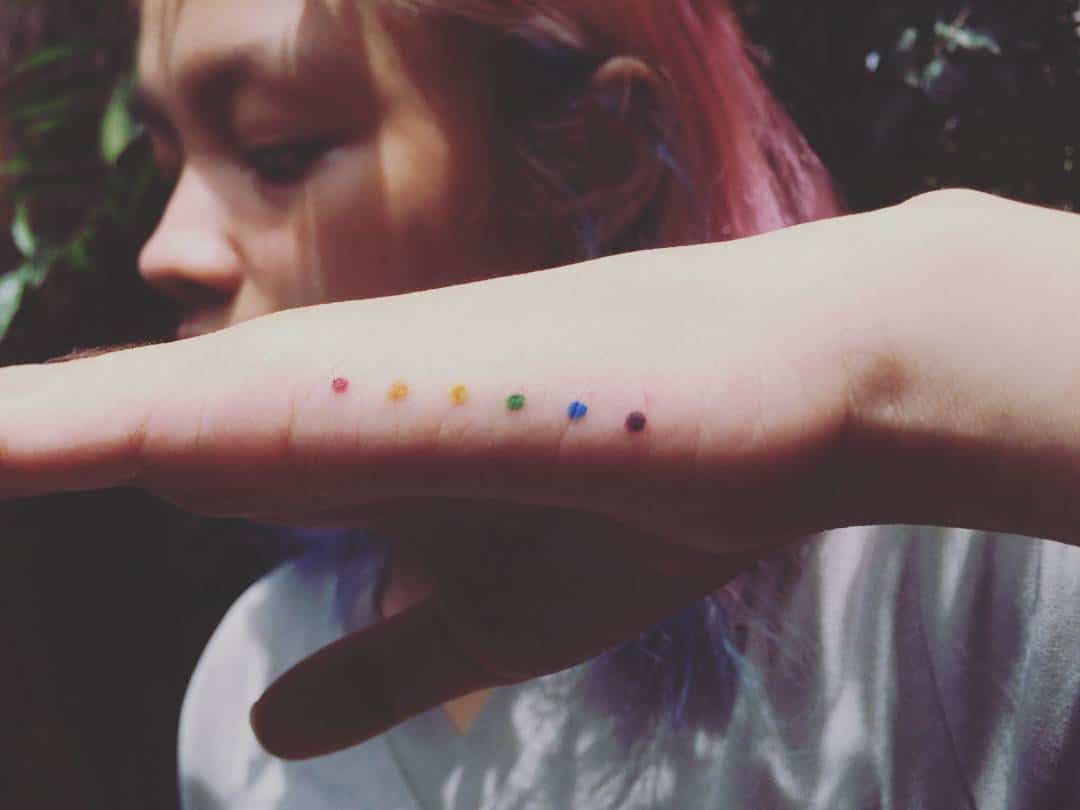 We go back to dots, and this is a tattoo representing the colors of the rainbow. You have all the primary and secondary colors.
32. Dots On Collarbone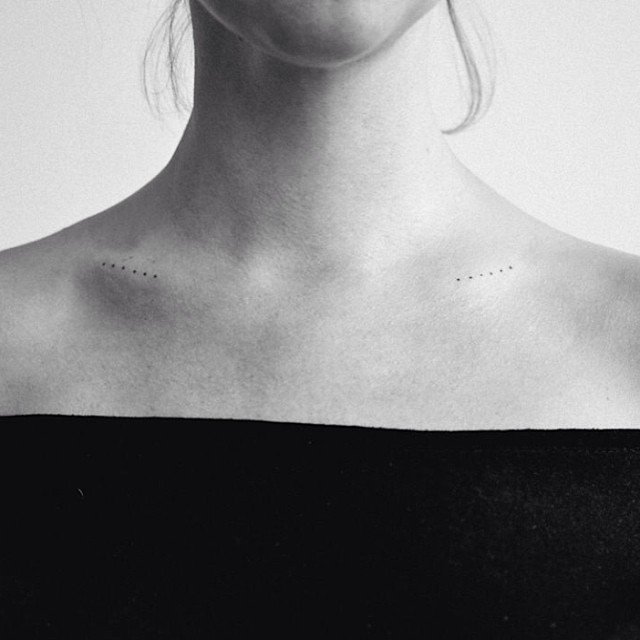 Speaking of tattoos that are unnoticeable, this one is probably the best. You probably won't see it on first glance. Or even at second glance.
33. Smiley On Ankle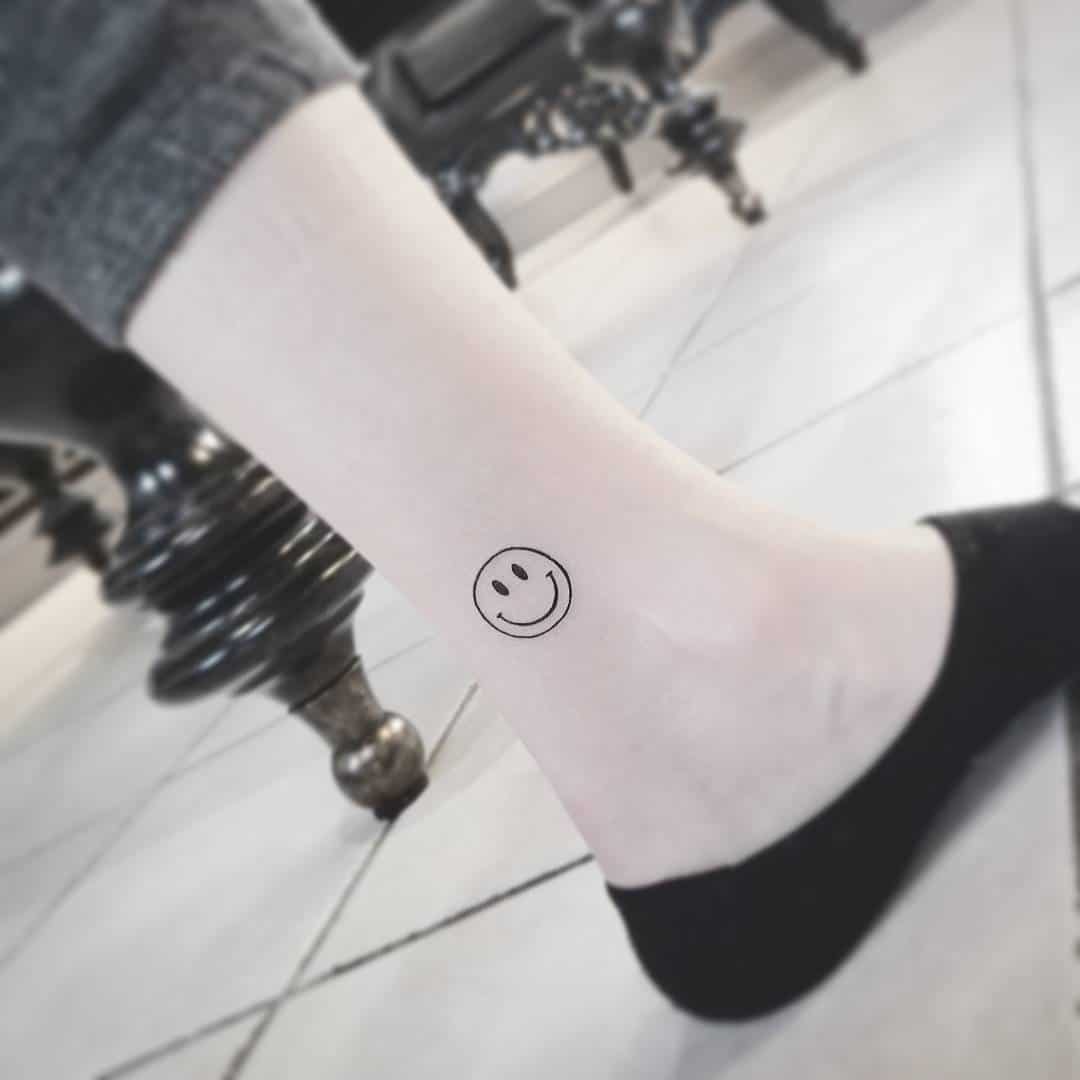 Being that I want you to get a tattoo that is cheerful and joyful, I had to finish with the smiley face. After all, stay positive and love your ink. Hope you enjoyed it, and you found something you can use.
Feel free to share your ideas for subtle tattoos in the comments section.