Despite being a tiny dog, Rosie is lucky to be found crawling in the woods Lowell, Massachusetts. The kind-hearted person then brought her to the rescue to save little Rosie.
Tiny Dog Completely Covered in Fur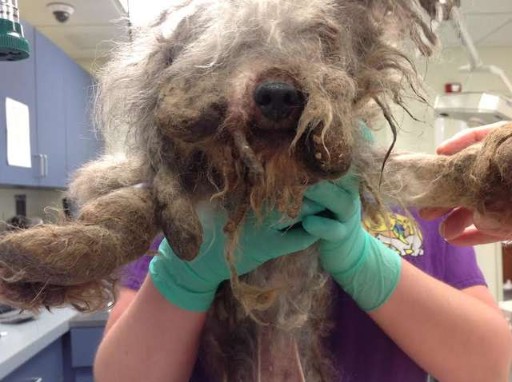 Earlier this month, Rosie was brought to the Lowell Humane Society where she was about to change her life. Under a thick coat of matted fur, which almost covered everything body part, and made walking difficult, the little face of Rosie appeared.
According to Crystal Arnott, the Communications and Fundraising Manager for the Humane Society, it was devastating to see the 14-year-old tiny dog trapped in month's worth of thick fur, along with dirt from the woods.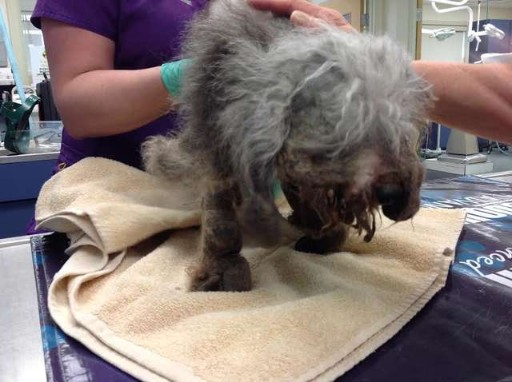 In a report from The Dodo, Arnott stated that the dog's condition was so terrible that, "you couldn't even tell which part of her body was her head or tail". Arnott also added "We're fairly certain someone left her out there in the woods. It seems as her condition got worse, the owner fell in over their head and just wanted rid of her."
And although Rosie hasn't felt cared for and loved for a long period of time, she didn't mind being bathed and completely shaved. The weak dog didn't hesitate to show her rescuers how much she appreciates them, even though she already became blind.
Rosie Taking a Bath After a Long Time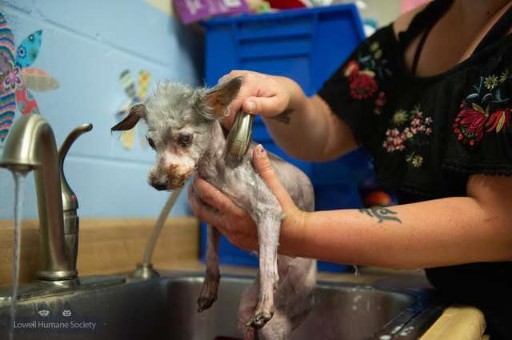 According to  Arnott, "She was very sweet and docile through all of it, even though she was in a lot of pain." She also said, "Now, as soon as she hears you walk in, she perks right up. She's a very friendly little girl."
Aside from suffering from irritated skin because of too much hair, rescuers also found out that Rosie was underweight and worse,  had kidney damage. Her teeth were also falling out probably because of her old age. With all her hair gone, Rosie must feel a lot better than before.
Blind Rosie Waiting for Someone to Adopt Her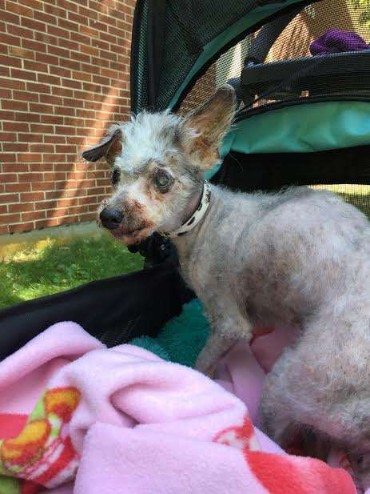 Arnott said, Rosy has probably been living with her condition for almost a year, if not longer. "But now, when she's walking around in the grass outside, you can tell just how relieved she feels," Arnott added.
Rosie has been given a special diet to help her gain weight, and she's also on medication for her kidney damage. Senior dogs can be hard to get adopted, but rescuers were hoping to find the perfect family for Rosie to spend the rest of her golden years with. Much better if they would share the same hobby – eating!
Despite her ailments, Arnott said that Rosie loves to eat, "She has an amazing appetite."
See how our little Rosie loves eating?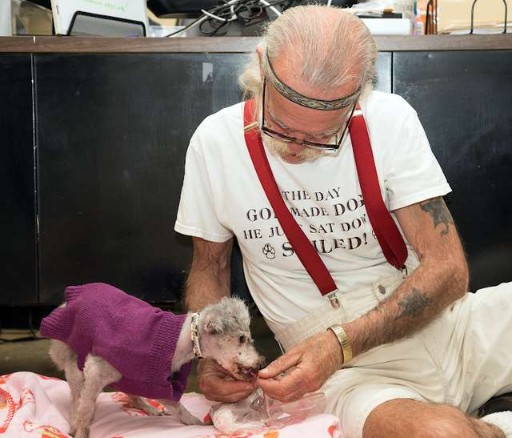 It wasn't long for Rosie to become a part of a loving family. She is now adopted and living happily with three other poodle siblings.