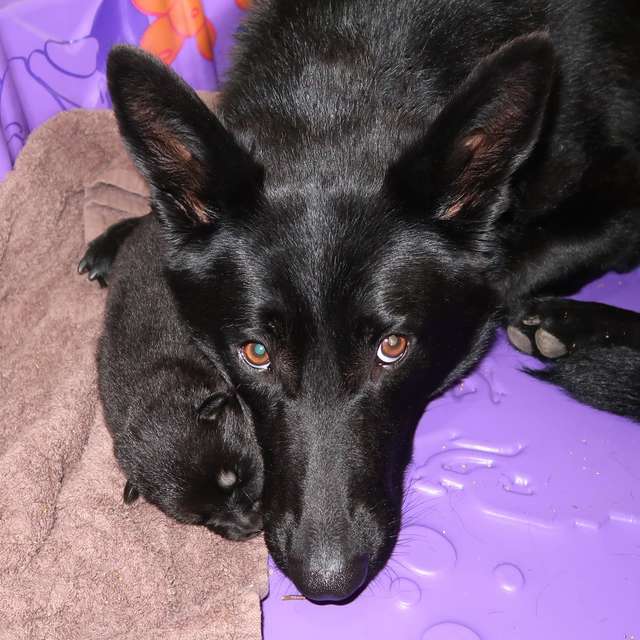 Two years ago, a pregnant German shepherd was found wandering the woods of Washington state all alone. Jim Branson, the founder of Useless Bay Sanctuary, a nonprofit dog rescue, took in the lost dog.
The next day, the newly adopted dog gave birth to her son who was named Tino. As time goes by, the little puppy turned into a hero dog.
The time has come for Tino to rescue another lost dog in the woods.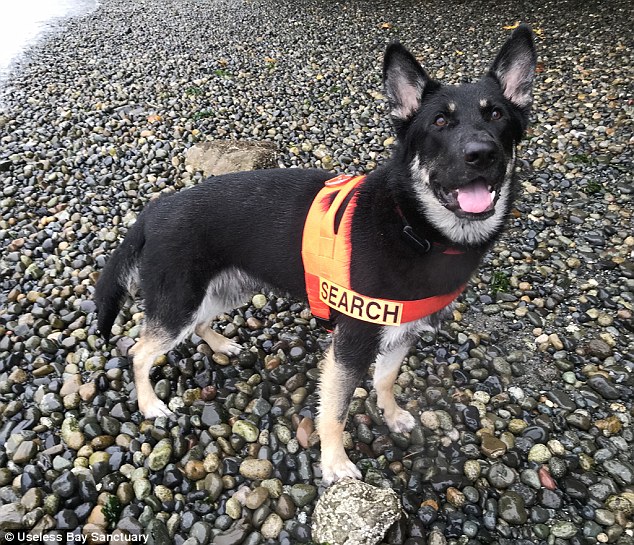 Oh, Tino!
As Tino grew, he started accompanying other dogs to search and rescue training classes. Branson realized that Tino was born to rescue lost dogs.
"He would come to training days for the other dogs, and we evaluated him at about 5 months old," Branson told The Dodo. "He tested well and started training. Tino found the lost dog every single time in his training sessions."
After 16 months of training, Tino has become a full-fledged member of Three Retrievers Lost Pet Rescue. This organization helps find your missing dog and cat.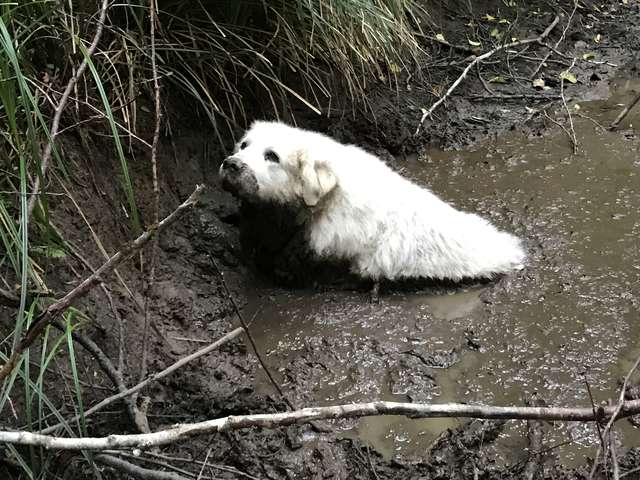 Operation Saving Puppy
A dog named Puppy accompanied his owner Karen James on a horseback ride on a Thursday afternoon. However, on the way back the dog and his owner got separated near the trail near McCleary, Washington.
After going two days with no sign of the Great Pyrenees, James called in Three Retrievers Lost Pet Rescue for help. The Saturday morning after Puppy went missing, Tino and Branson met the lost dog's owner in the woods to retrace her steps.
"It took 90 minutes for the owner to locate the point she had last seen Puppy because things look different in the twilight," Branson said. "Once I presented the scent article (some of Puppy's fur from his bed) to Tino, he took off running on the scent trail."
Tino together with his team was dispatched to the heavily wooded area and managed to find Puppy trapped in a muddy gully, less than a mile from his home.
The Rescue Continues
After 45 minutes of climbing, Tino led Branson and Puppy's owner to a mud pit, and wouldn't stop barking. At first, Branson wasn't sure what they were looking at.
Then something in the mud started whining.
"When we first saw Puppy, it was hard to make sense of what we were seeing because two-thirds of him were submerged in mud," Branson said. "Tino barked at this strange swamp monster for a bit until he realized it was a dog."
In order to save Puppy, Branson laid branches over the mud. It wasn't enough to save a 150 pounds of dog from the mud.
"I put Tino's leash under Puppy and tried to haul him out," Branson explained. "He was stuck so firmly that I didn't want to pull harder for fear of hurting his legs. The owner's husband brought more ropes and straps, and the three of us eased Puppy out a little at a time."
When Puppy got out from the mud, he had a difficulty standing. An ATV trailer carried him way back to his home.
Puppy's owners were very pleased to have him back and grateful for Tino's valour deed.
Keep up the great work and save more animal lives, Tino!