For most people, the idea of owning a pet is usually a dilemma between a cat or dog. You are either a cat person, or a dog person. Some are both, but that is rarely the case. But what about a fox person?
Who's to say that foxes cannot be pets? One woman shares her story of being a parent of a fox. Now, she will tell you that having a fox is nothing like having a dog or a cat. For starters, foxes smell. And they smell bad, their urine smell like skunk mixed with ammonia. But looking at Juniper, a pet fox who is just incredibly cute and adorable, you instantly ponder the idea of owning a pet fox.
The difference between owning a fox and cats/dogs is that you cannot de-scent a fox. You cannot keep them indoors for 24/7. Foxes are destructive, and they have a very high prey drive. They will attempt to hunt due to their natural instinct. They will destroy things in your house.
And in terms of their diet, there is no fox food like there is cat and god kibble. Foxes need to be fed raw meats and bone content in their diet. They also need taurine to prevent blindness and seizures. With that in mind, let's take a look at some of the incredible pictures and videos of Juniper, the pet fox.
1.This is not snow
This is the video that made Juniper a social media star. First published on Instagram, it instantly made us fell in love with the fox. The video shows Juniper's natural instinct to look for prey in the snow.
2. Cute and adorable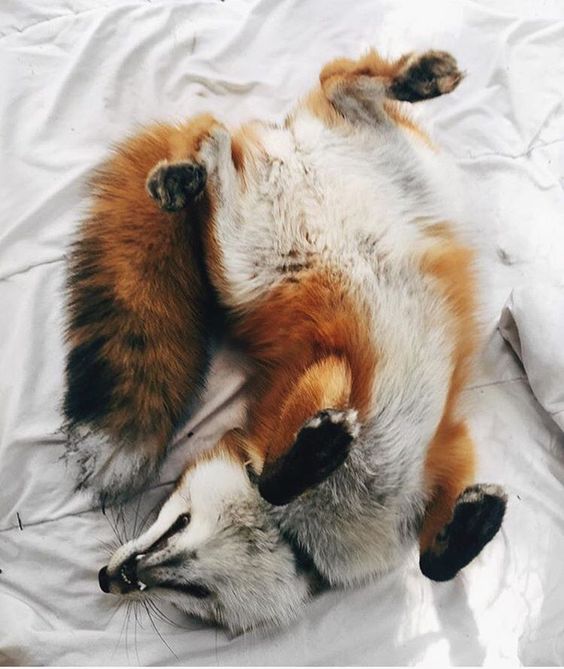 Let's start with a picture of Juniper that will make you instantly wish for a pet fox. With that in mind, you have to remember that just because foxes are so cute, they are easy to handle. Quite the opposite, if you thought a dog is too much to handle as a pet, foxes are 10 times that.
3. Snacks?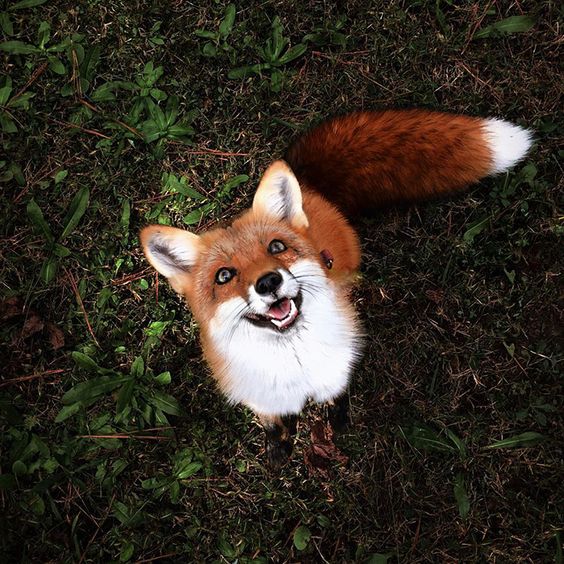 Same as cats and dogs, foxes like snacks and treats. You can use them as rewards for good behavior. It is the same for all animals. And you can see Juniper here patiently waiting for his reward.
4. Driving in the car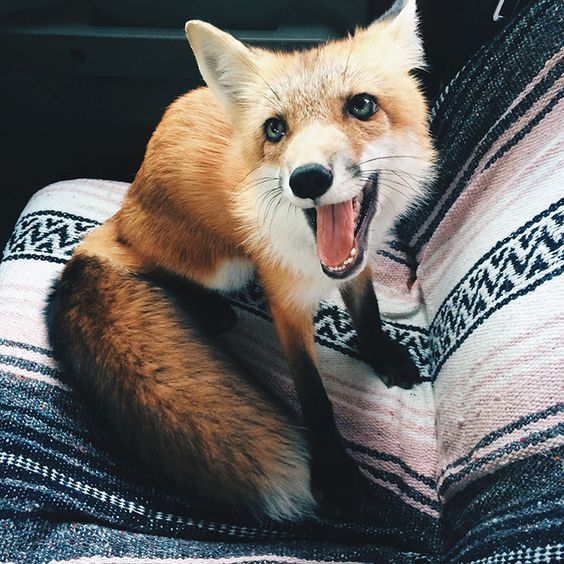 Juniper loves to ride in a car and socialize with people. That is because her owner took her anywhere with her ever since she was little. And she got really accustom to car rides and people. She loves them both.
5. Dressing up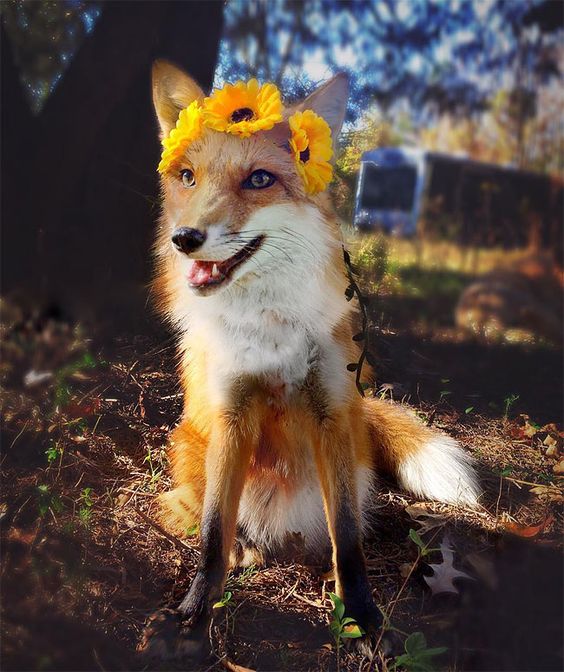 Some people love to dress up their children, others dress up their pets. But you cannot ignore the fact that Juniper looks lovely with all the flowers on her head.
6. Behaves well with other pets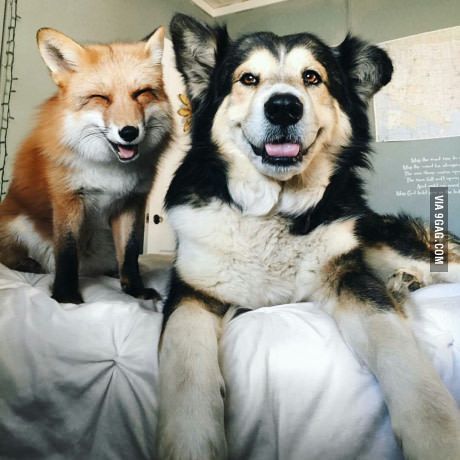 Juniper doesn't mind hanging out with other animals, even though he is a fox and loves to hunt prey. But as you can see, she is quite the friend with a male dog. Animals can live together, as long as you help them socialize and get familiar with each other.
7. In her natural habitat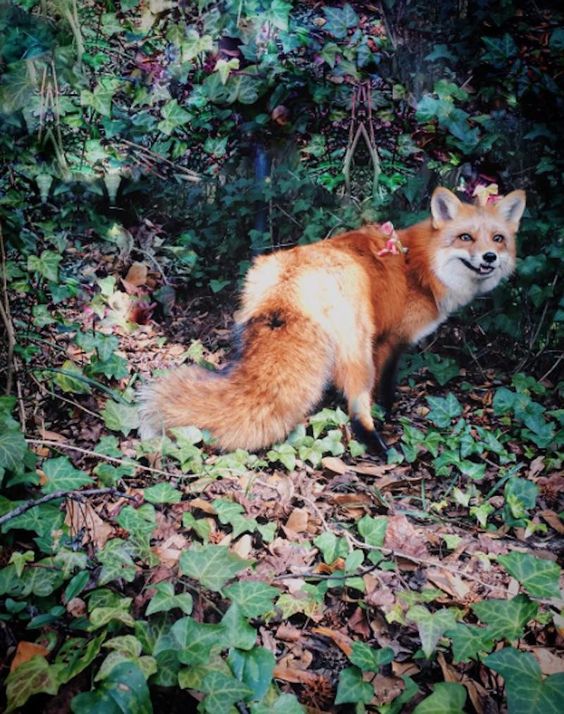 As mentioned, you cannot keep foxes indoors 24/7. They are essentially wild animals, and they need to go outside and hunt prey in the wilderness. The woods is their natural habitat, and you can see Juniper cannot stop smiling because she is outside.
8. Juniper in the woods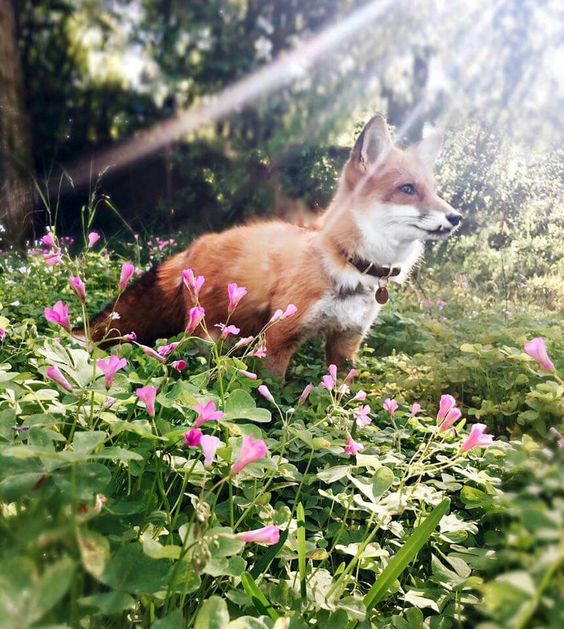 Here is one more picture of Juniper enjoying the sun and the woods. Just look how happy she is.
9. Juniper and Moose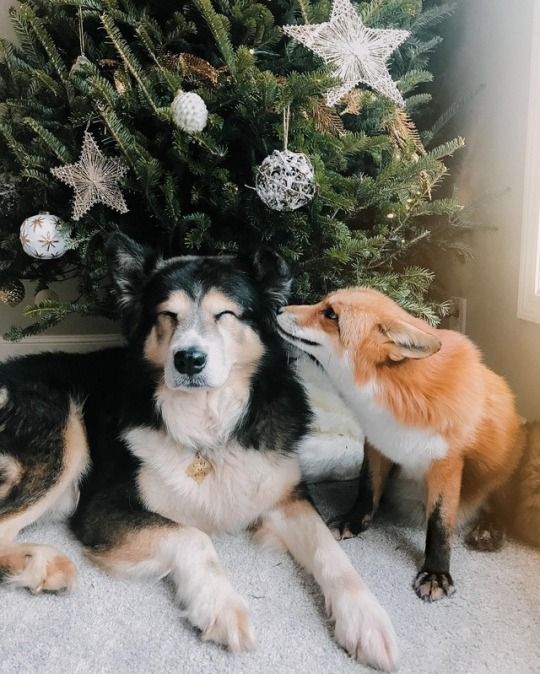 We talked how Juniper became friends with a dog. And you can see here how much they love each other. It is a rarity that a dog lets someone else licks him. But Moose allows Juniper to play with him at all times. They are just way too happy together.
10. Cuddling time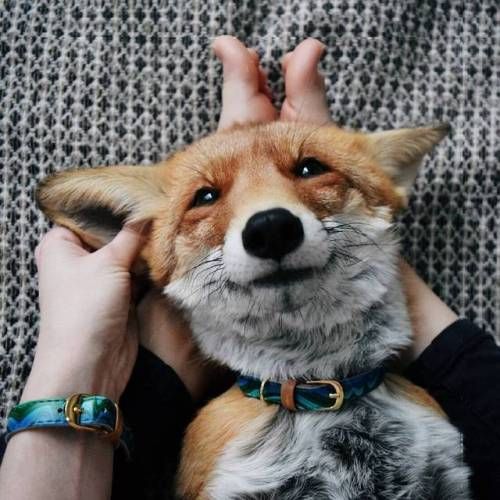 If you thought pet foxes do not love to cuddle with their owners, think again. Juniper enjoys spending time in the lap of her owner. You just cannot get enough of her.
11. What's for dinner?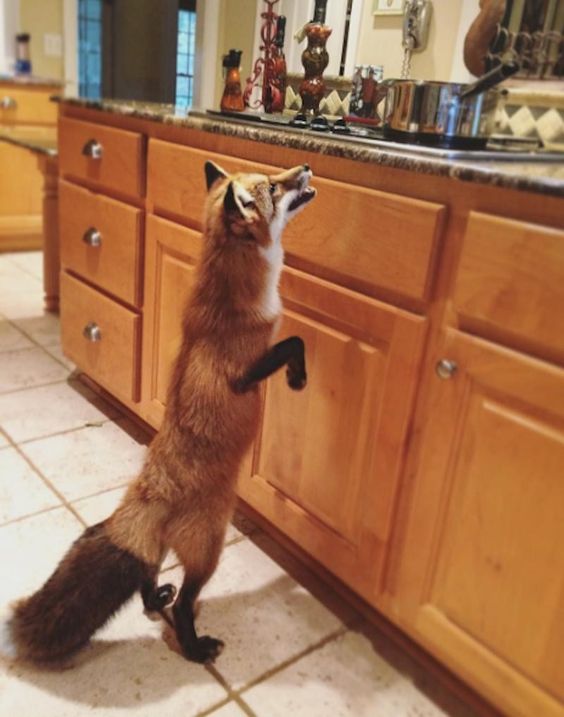 The diet of a pet fox consists of a lot of raw meat and bones. There is no such thing as fox kibble. If you are thinking about getting a pet fox, get used to cooking for him. And Juniper knows when it is her time for dinner.
12. Bath time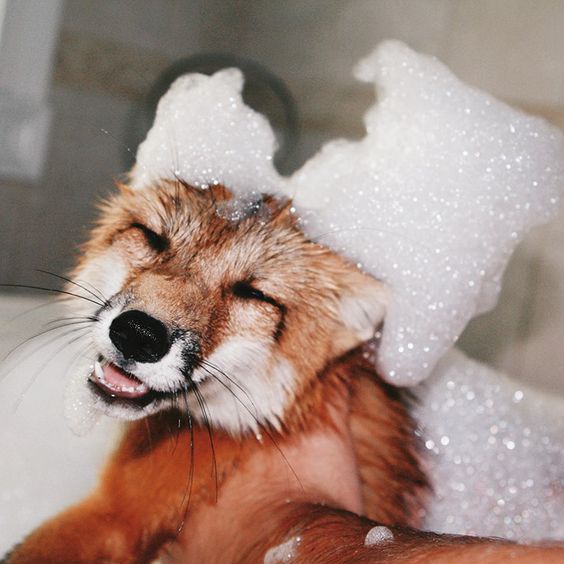 Same as dogs and cats, foxes need regular bathing and grooming. Juniper loves her baths. Everything she does, she does with a smile. She is definitely one of the happiest animals we've seen.
13. Hide and Seek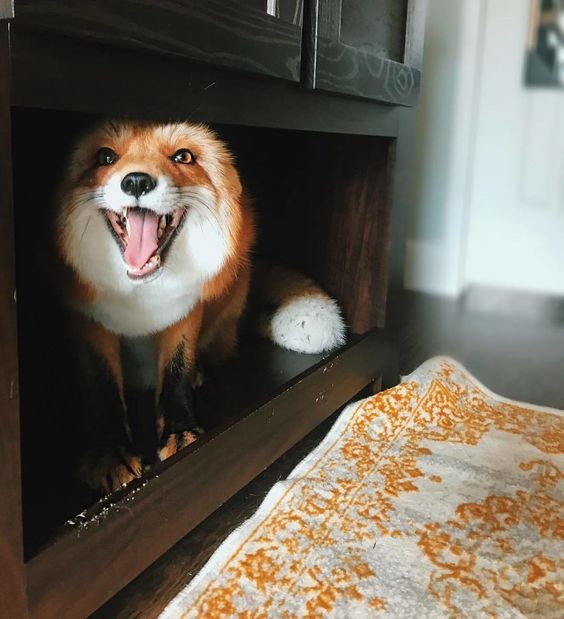 You might think that foxes are related to cats when you look at this picture. After all, cats are the ones that are looking for strange and weird places to sleep at home. But foxes are actually more closely related to dogs.
14. Juniper as a baby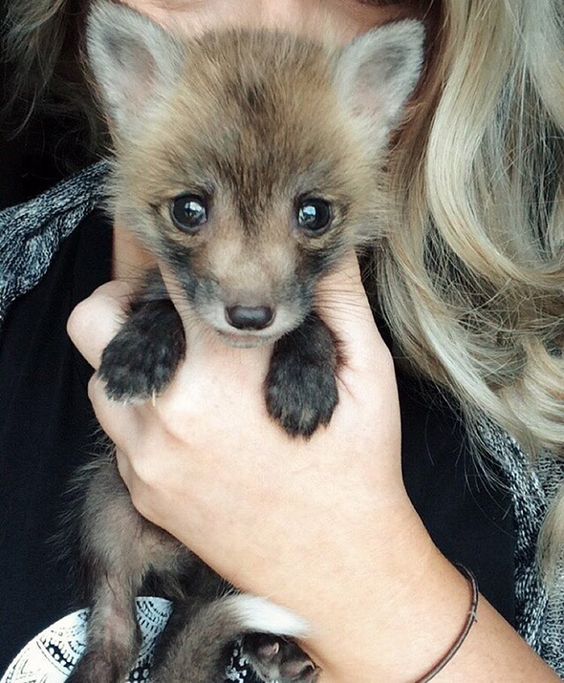 By now, you know Juniper is one cute and adorable fox pet. But she was even more adorable as a baby. Not many people have the guts to adopt and save a little baby fox, but this woman did just that.
15. The pet we all want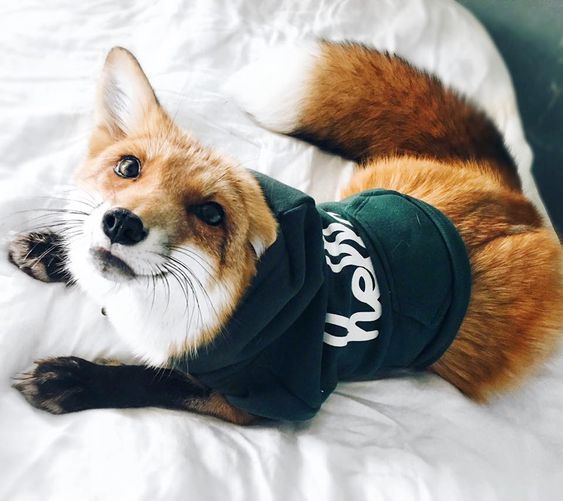 We can safely say that Juniper is the pet we all want. She is so happy, so cute, and so adorable. In the same time, she listens to commands, and she is playful. What more can you ask?
16. Juniper and his mom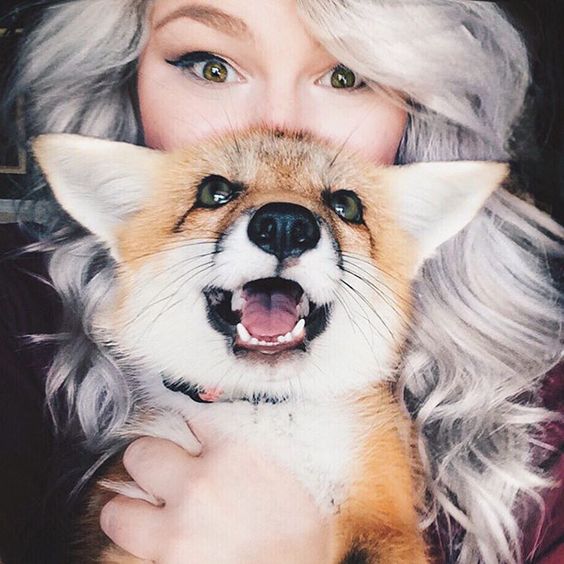 This woman has one big heart, that is all we can say. Juniper entered her world, and completely changed her life. But she is also blessed by having a pet that is just so adorable and playful.
17. A fox party
Juniper is not the only animal in the house. This video was published last by Juniper's YouTube account, and it shows how much fun he has at his party. It also shows how well socialized he is with other animals in the house.