For some amazing human beings, age is just a number. And for this grandmother from the Czech village of Louka, in South Moravia, her life and art starts at 90.
After retiring from her work in agriculture 30 years ago, 90-year-old street artist Anežka (Agnes) Kašpárková launched her aim of making her small village bloom with hand-painted traditional floral walls. She started to spend her summers and springs embellishing the neighbourhood's windows and door frames with intricate floral patterns.
Remember the little Polish ornamental village? Anezka is making the most out of her time and vigour to convert her own community into one, all by herself.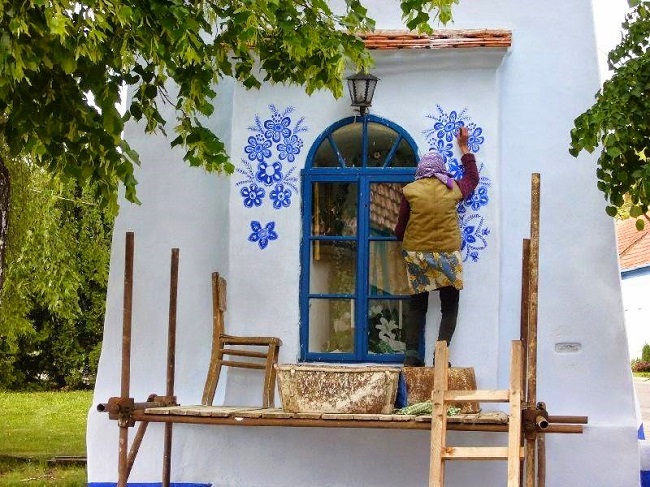 "I'm just doing what I like."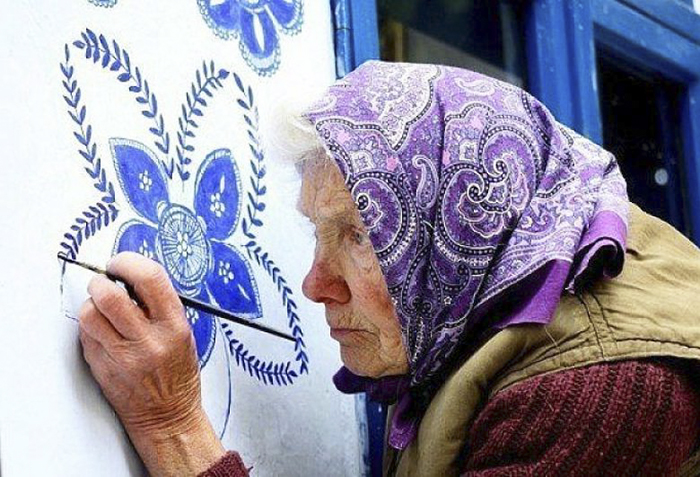 Despite of Agnes' frail hands, she manages to adorn this chapel wall with distinct lines and shapes in ultramarine blue paint. Her azure flower patterns appears fascinatingly in contrast with the white walls of Moravian houses.
Also, she makes sure that her works will last up to two years through the use of expensive and good quality paint.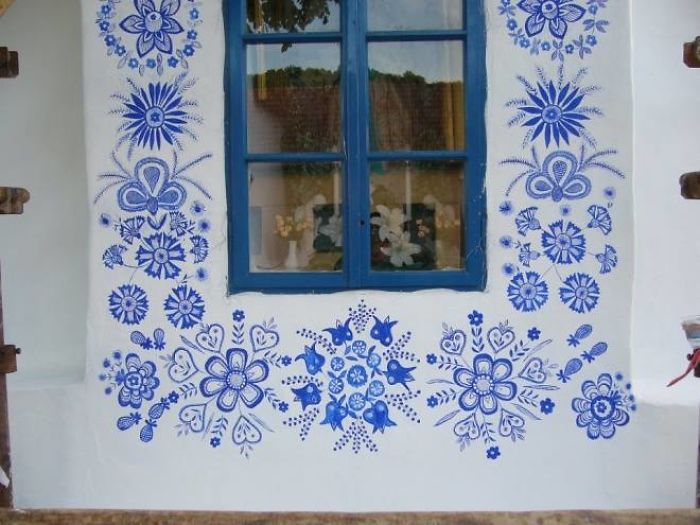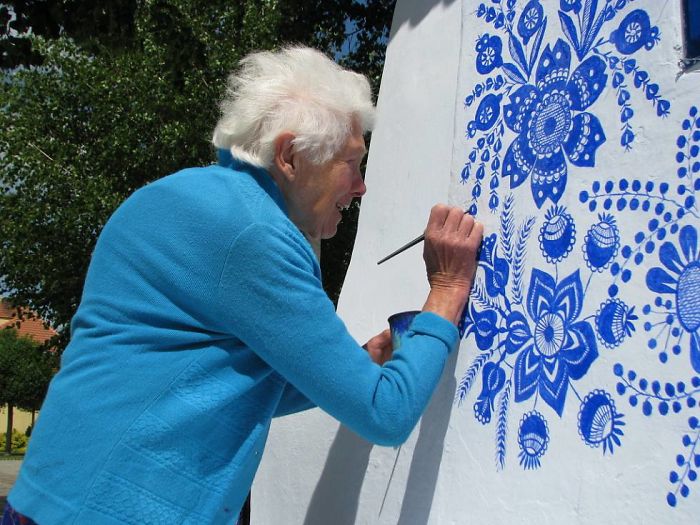 "I cannot imagine a life without work."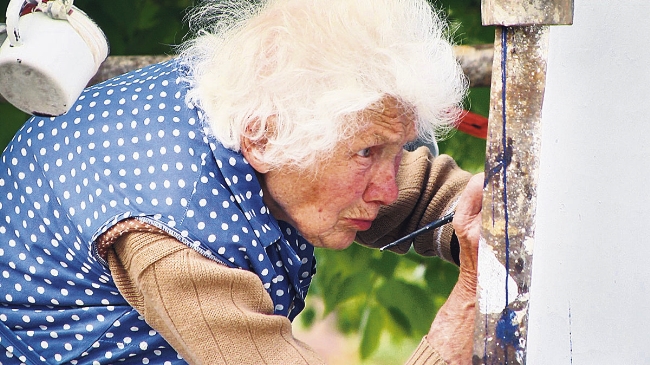 Agnes is obviously a woman of activity. During the years when she should be spending her remaining time resting at home, she chooses to contribute the craft to her community. Be it at home, in her garden, or painting houses, the woman never wants her old age to eat up her stamina.
Apparently, Agnes carried on the work of her mentor, Manakova, when she passed away.
"I try to help decorate the world a bit."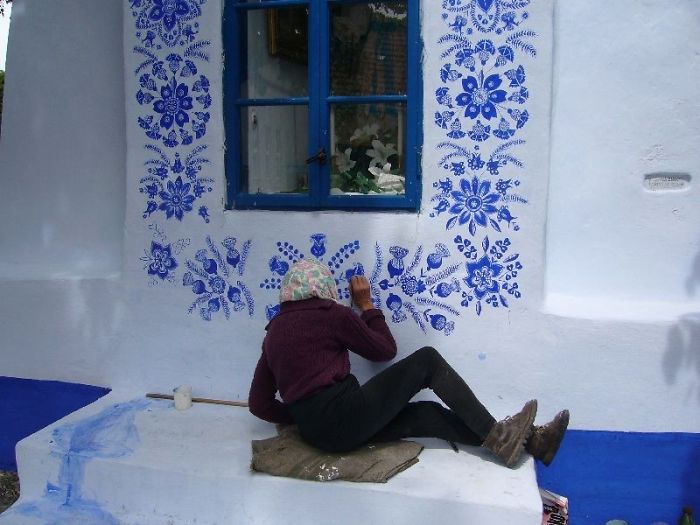 Through her unique and tender imagination, Agnes never plans out what she will paint. Her slender but aesthetic hands brushes beauty into the world on the spot. She never gets a penny from it, bet she gets a lot of joy, satisfaction and people's love from the passion she lives in.
She may be some steps closer to leaving the world, but she surely is already leaving a legacy on it.
Her favourite canvas — The Village Chapel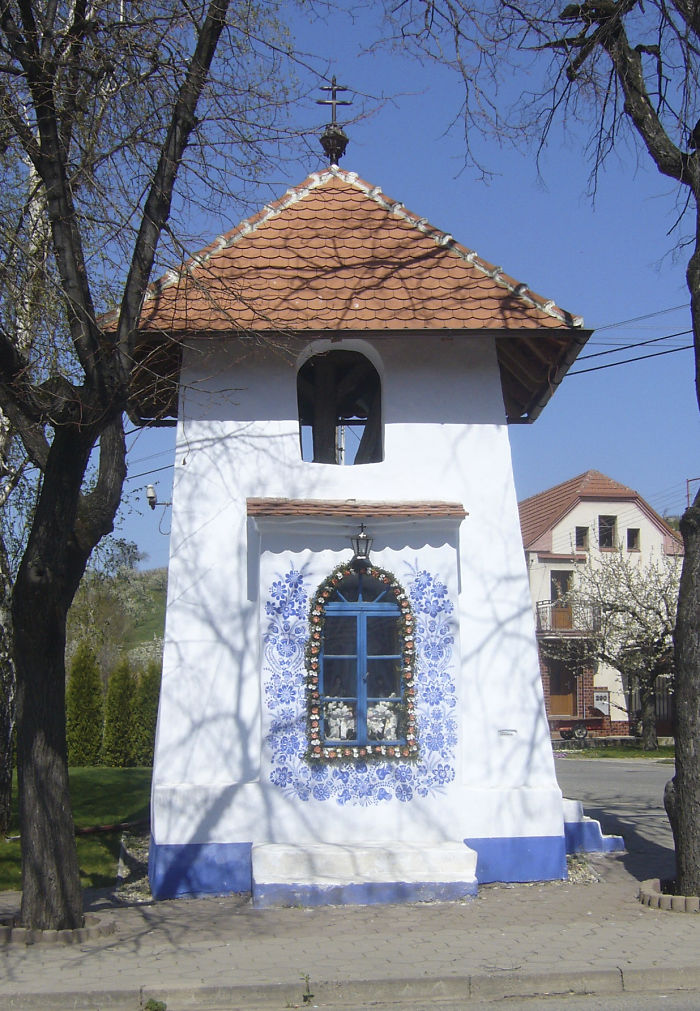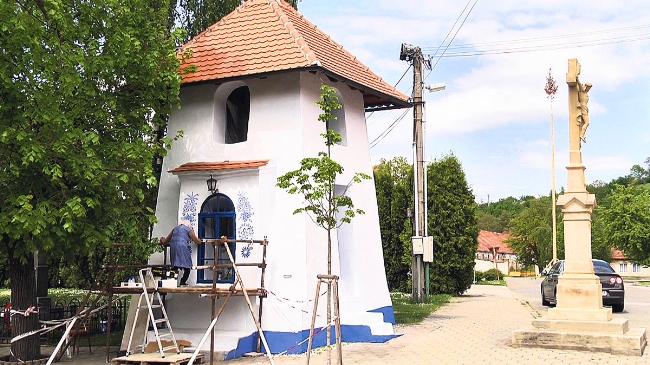 During every flower month of May, Agnes dedicates 10 of her days beautifying the freshly whitewashed walls of the village chapel. She never minds climbing up ladders to do so!
And despite of the struggle of painting during the winter, our cool granny doesn't simply give up. She is showing no sign of stopping in spite of the tiring outside work.
Middle-aged people can find this somewhat offensive, but an almost-centennial woman does better than a lot of them. This is through incorporating her heart into her art.
"I am not an artist. I just do what I like."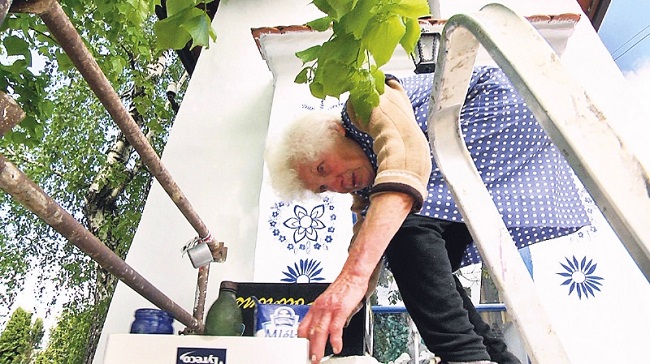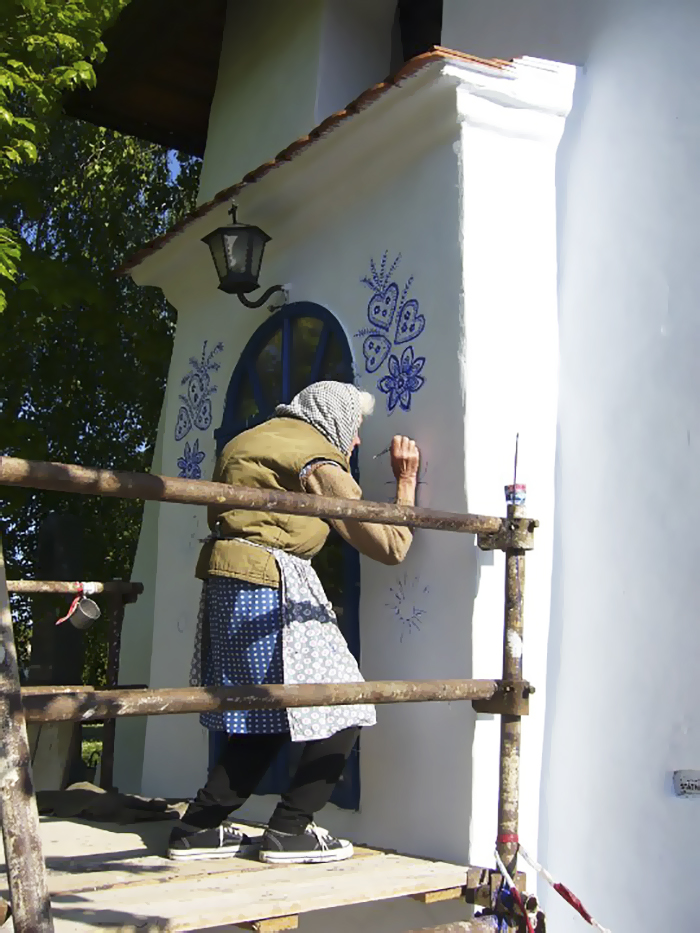 How humble! Despite of receiving local and viral praises through her dedication, she credits it purely to her hobby. An artist for most, a hobbyist for herself, that's how down to earth Agnes is. Her works could even be an attraction for her Czech humble village of Louka.
This community can be considered as one of the celebrated art galleries of all time, since a woman in her old age has chosen to bring life to a native hometown using a bucket of paint, paint brush and festive spirit.