Nowadays, there are so many different ways you can decorate your walls. Back in the day, hanging an art masterpiece was the only way to add magic to your walls. Today, we have so many different wallpaper, shelving, and decorating options, along with one of my favorites—illumination.
Illumination is something that requires a specific taste. And you really need to be stylish and have a sense for decoration to make it work. It's not as simple as just adding some lights. But if you manage to hit the sweet spot, you can create magic with the flip of a switch.
Today, I want to show you some ideas for LED wall mounted lights. I do hope you'll find the inspiration you need to try and recreate the magic in your home!
1. Two-Toned LED Illuminated Gypsum False Ceiling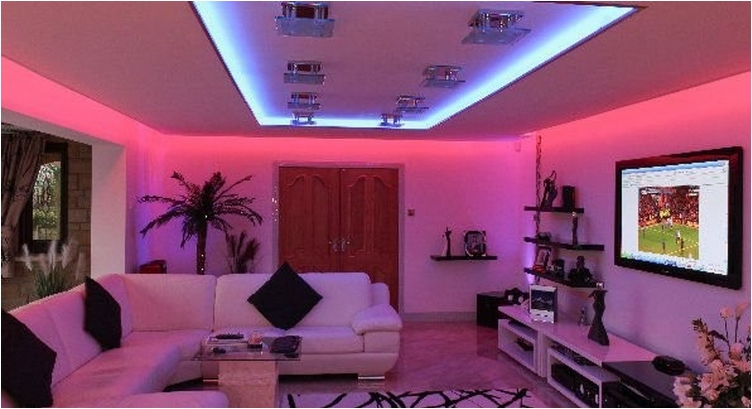 Usually, when I write a list, I want to start with something simple and move on to something complex. But today, I'm going straight to the complex. Just look at this masterpiece. It looks incredible, and the illumination you get is just flawless. Now, I know there are people who want their room to be shiny and bright, but this false ceiling is just top of the art.
2. LED Wall Lights Doubling as Shelves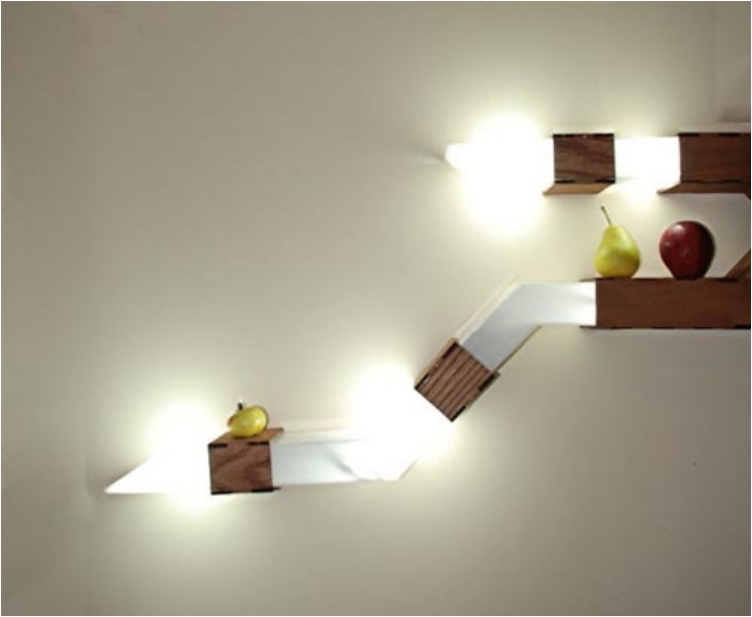 There are two types of people when it comes to decorating. There are those who go nuts, and then there are those who want to stay subtle. We had a totally "out there" installation with the false ceiling, and now we get to something subtle. Hardly anyone will even notice the illumination here. But it completes the whole interior with a minimalistic style.
3. LED Tape Light Creates Wall Art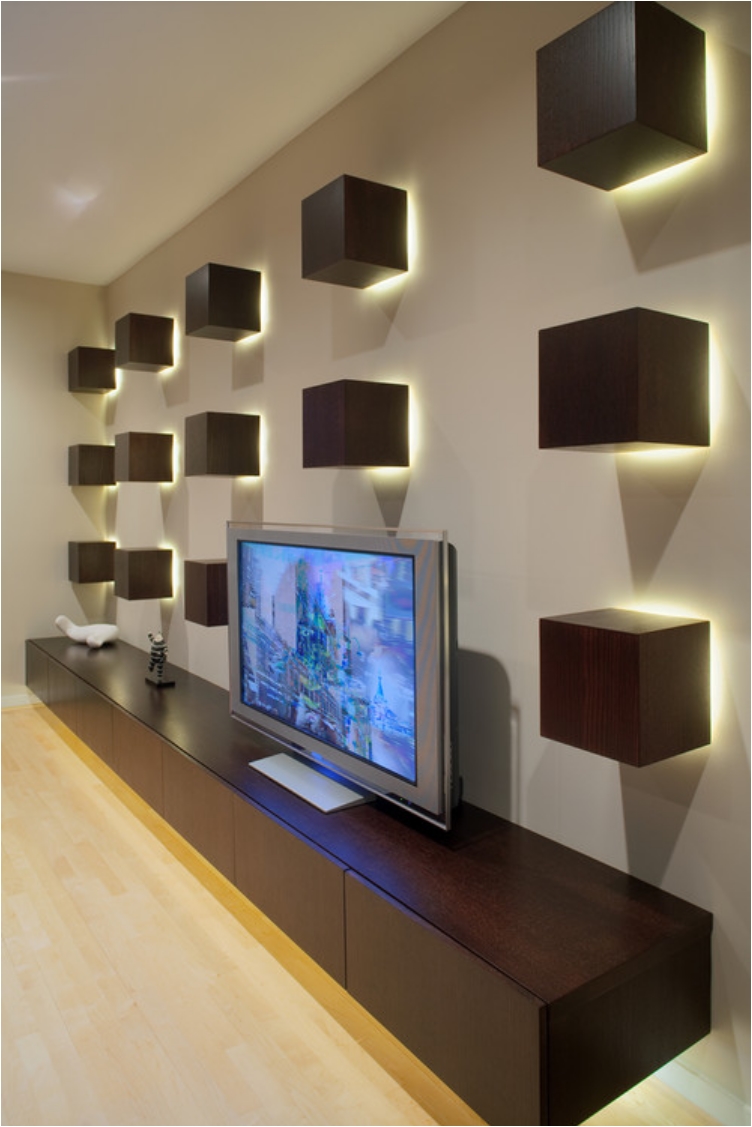 If you've been following interior design magazines lately, you've probably noticed one trend: floating furniture with illumination underneath. We see it everywhere. In the bedroom, in the kitchen, in the bathroom, and of course, in the living room. The entertainment center is floating with some light underneath, but it is the wall art that gets all the credit.
4. Rectangular LED Wall Light Fixtures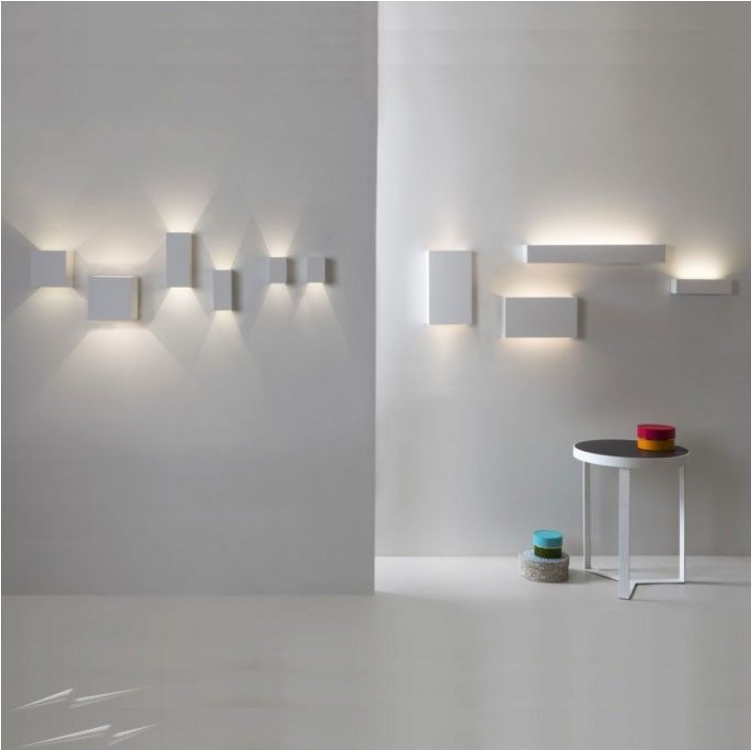 We just had shelves before. But these are just for illumination—you can't hang or store anything on them. And while they fit nicely in an all-white setting, I wouldn't mind seeing this in a colorful interior as well.
5. LED Wall Mounted Lights on Stairwell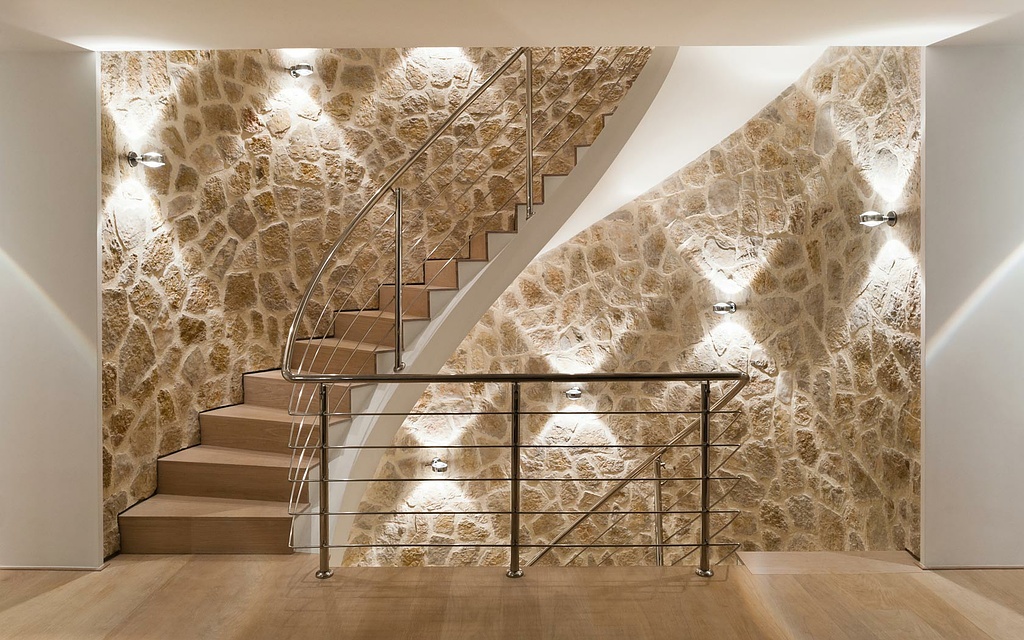 One thing is certain: illumination does bring luxury to the interior. Yes, there are subtle ways to add some LED lights. But in most cases, you want to showcase your skills. This piece, for example, is just perfect. Like something taken out of a five-star hotel.
6. Torch Square LED Light Fixtures
One thing that LED lights do perfectly is turn any simple object into a work of art. We see that perfectly here. At first glance, we have several torches. But the way they are placed and positioned is just flawless.
7. S-Shaped Ying-Yang LED Light Fixture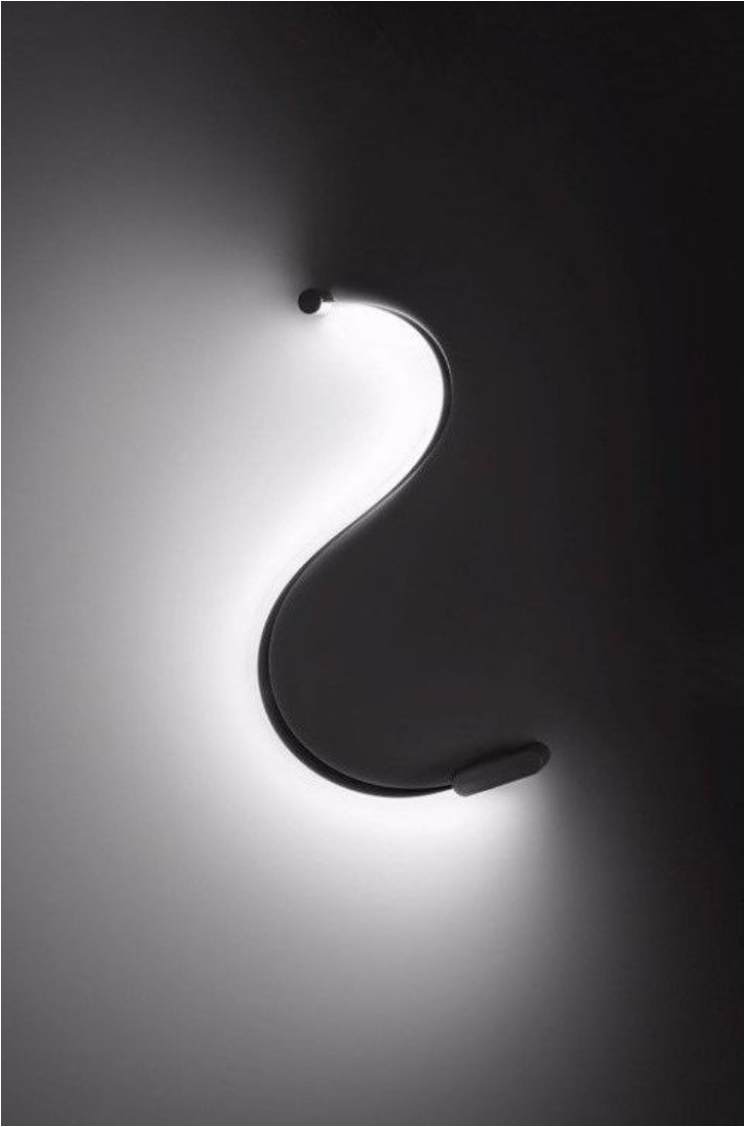 You just have to have the ying-yang symbol. Illumination is one way to make your interior peaceful and calm. And that's what ying-yang is all about. A perfect contrast of black and white.
8. Vibia Fold Surface LED Wall Light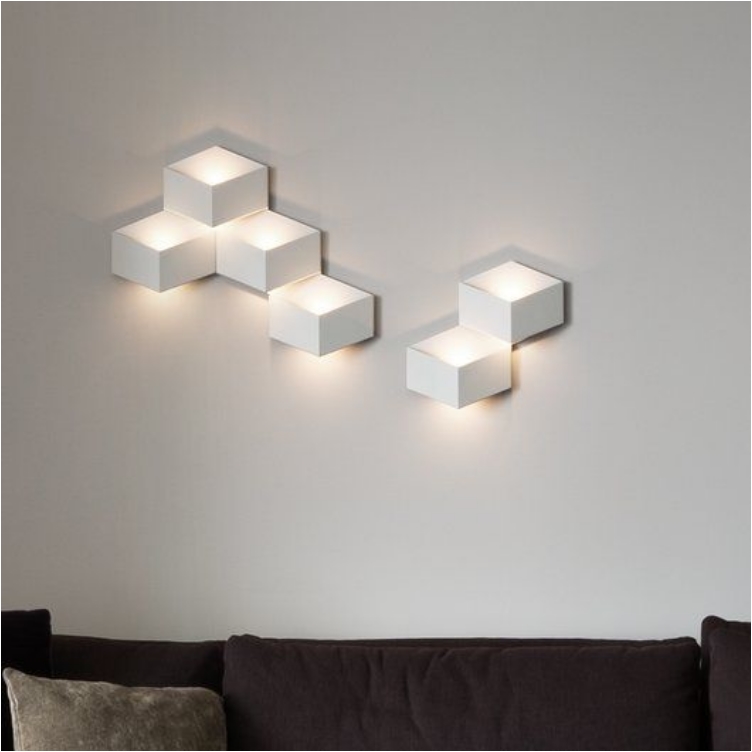 I've talked about how LED lights turn simple objects into works of art. But the best thing about LED lights is that they combine several styles and trends. For example, LED lights work perfectly with geometrically-shaped objects. And we know geometry is a huge trend in interior design lately. Illumination is just one way to add the style to your home.
9. LED Cove Wall Design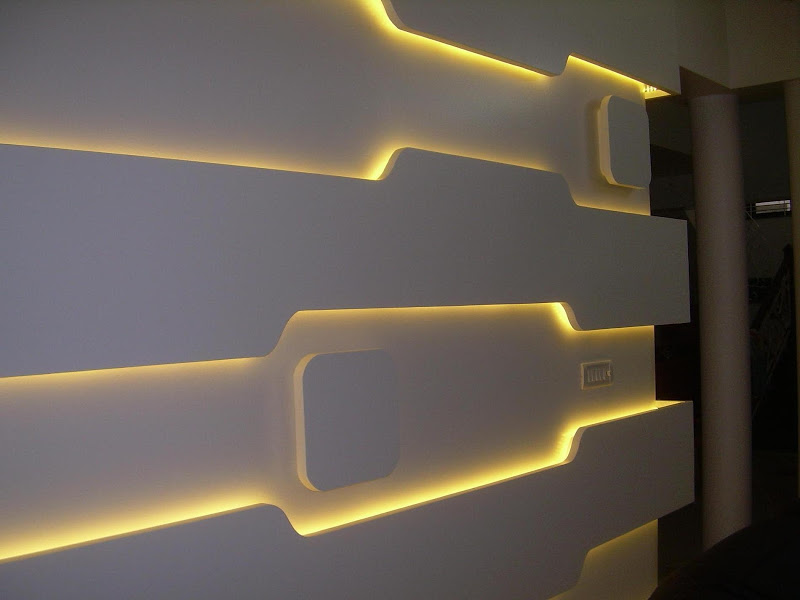 This decoration is perfect for the bedroom. If you want to add subtle illumination for a romantic evening with your partner, it doesn't get much better. You can even use this decoration as your bed headboard.
10. LED Wall Scones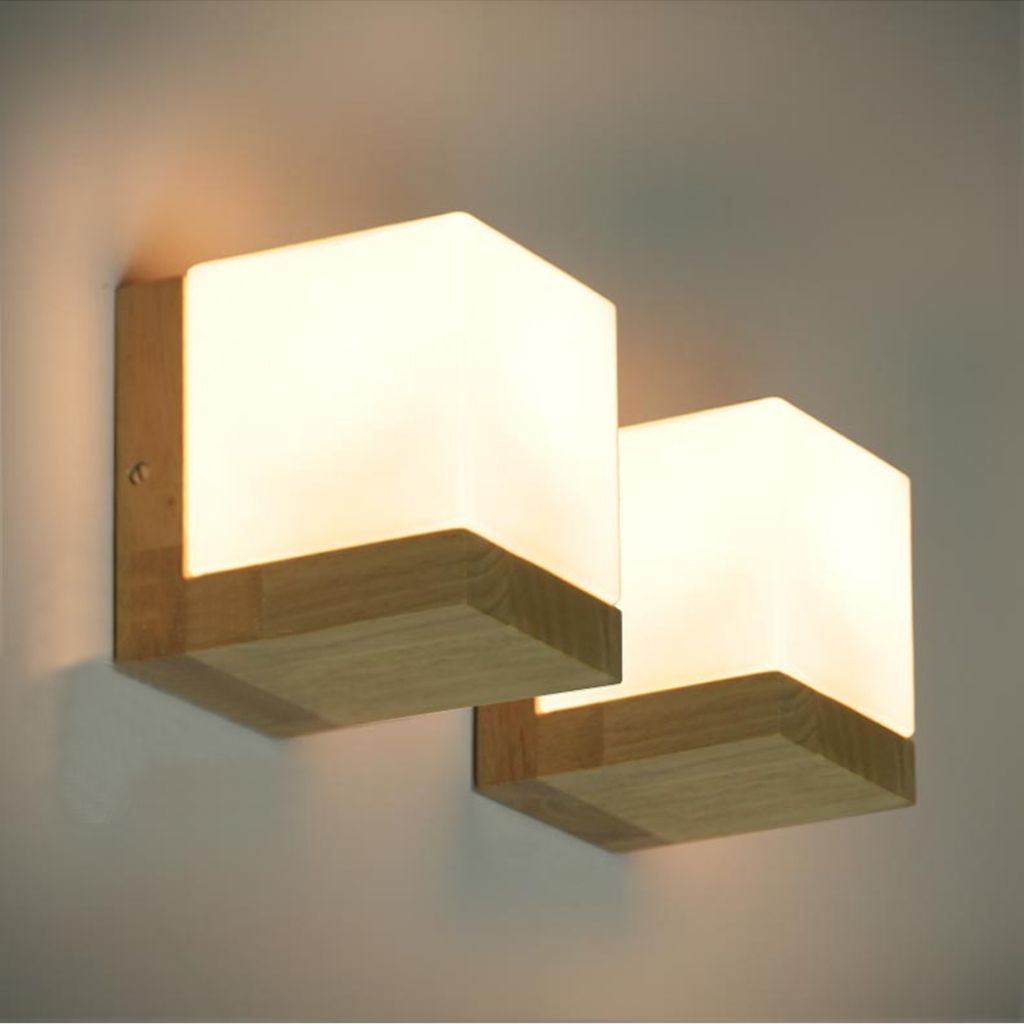 One thing people say about LED lights is that they're not bright enough. Well, that's not totally true. For example, in this case, you definitely get the brightness you want. You might even think it's too much. Just shows there's something for everyone!
11. LED Lighted Wall Makeup Mirror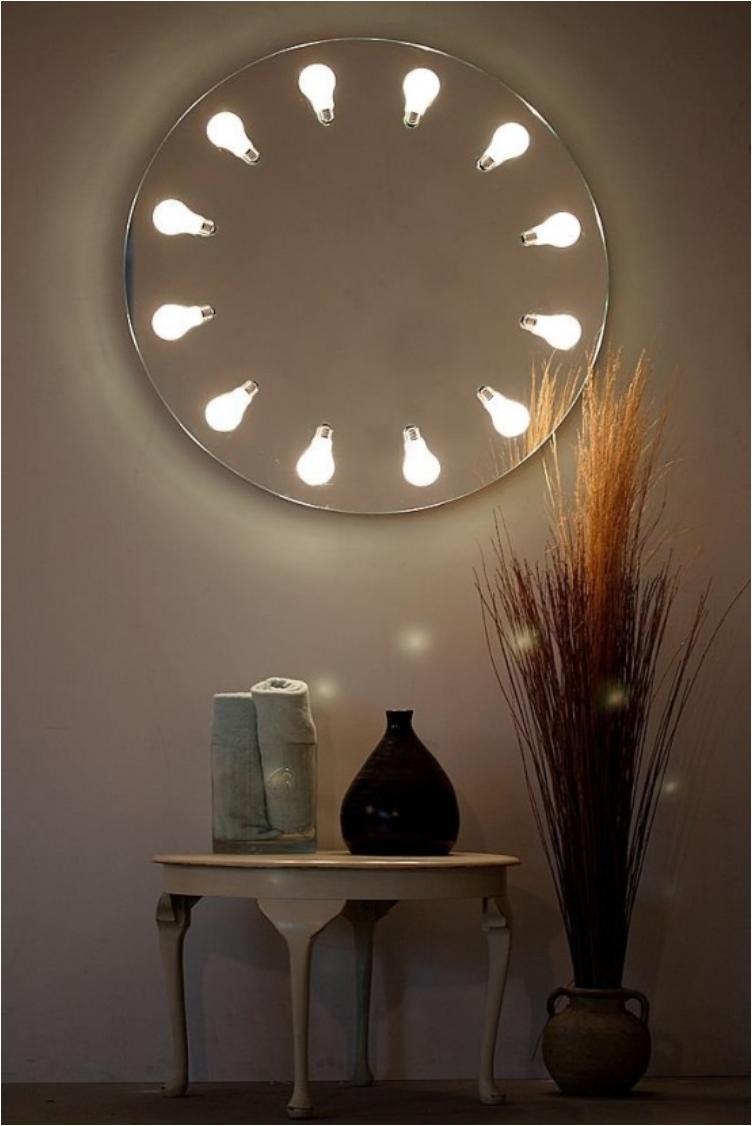 Do you want to feel like a Hollywood star? You've probably seen this decoration in a movie. Especially movies with scenes where the actress prepares herself backstage for a performance. The mirror where the actress applies makeup always has lights (there's a practical reason for that). But I like this decorative aspect just as much.
12. Lighting Illusion with LED Wall Lights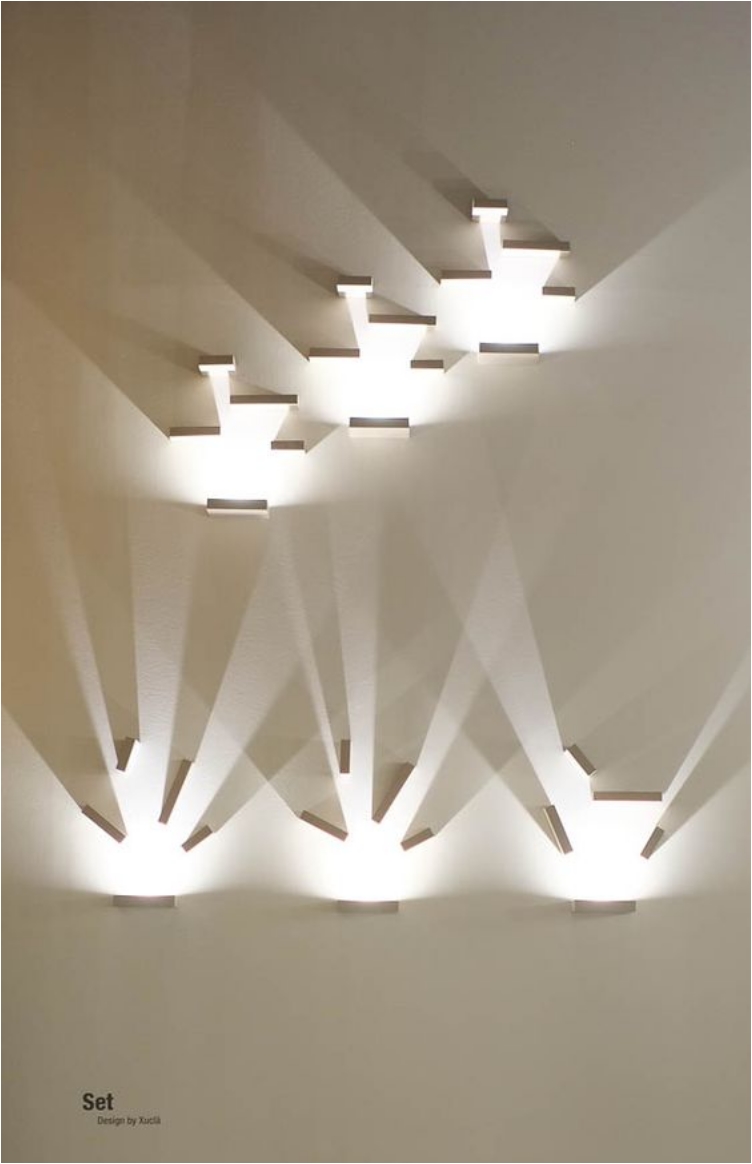 Creating an illusion with lighting is a work of art. Not everyone can do it. It might look simple, but believe me, it isn't. However, with an idea and the right guide, you can definitely do it.
13. Kyklos LED Warm, Gently Spreading Light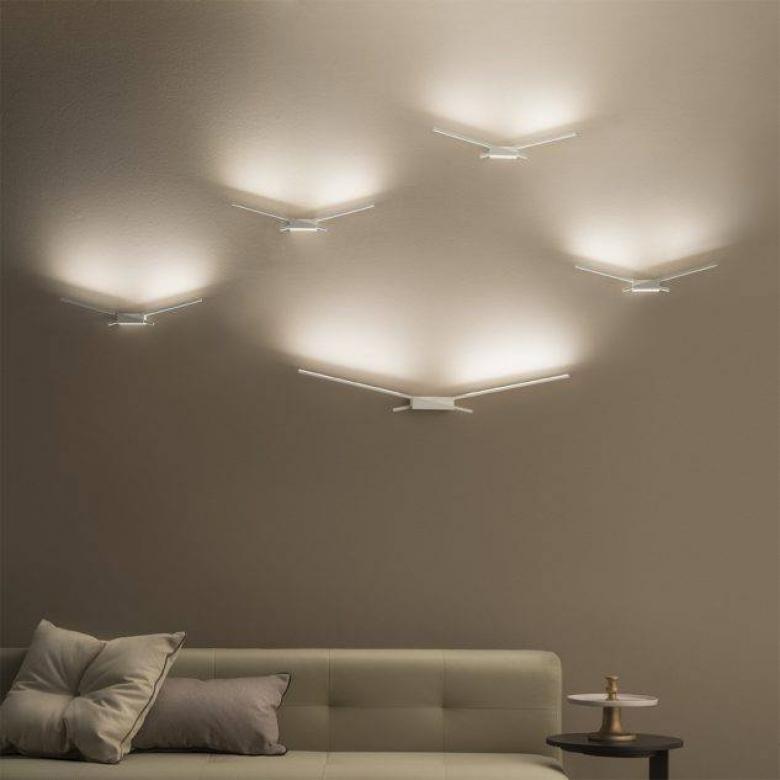 The living room is rarely an area for LED lights. One of the reasons is, as we said previously, that LED lights are not as bright as regular lights. And we want brightness in our living room. But you can't deny the decorative aspect, and this one, for example, looks absolutely stunning.
14. Niche LED Illuminated Wall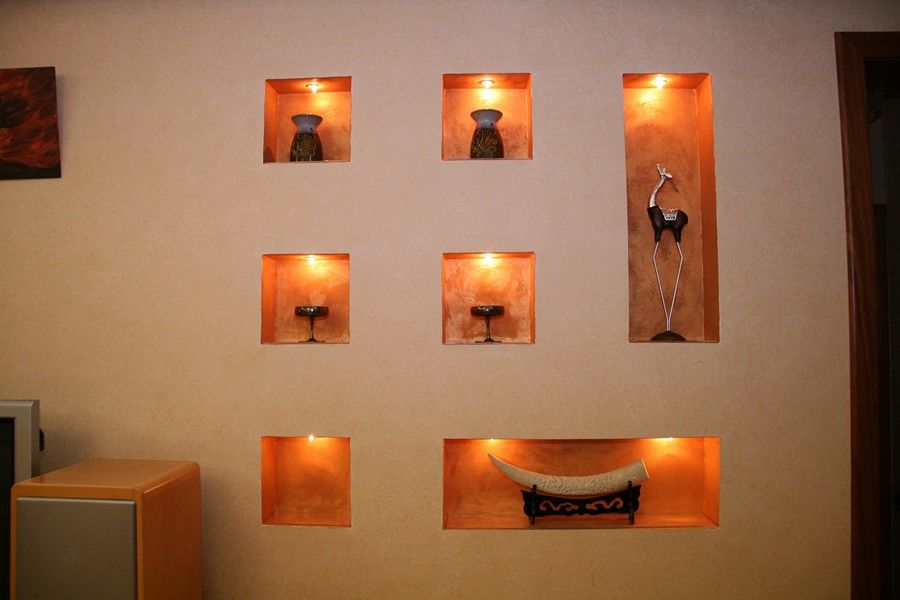 My personal favorite usage of LED lights is when they accompany the main illumination. This is the perfect example. LED lights can emphasize a certain object, art piece, or anything else in the interior. For me, personally, that is the best use of LED lights.
15. Luceplan Synapse Wall Light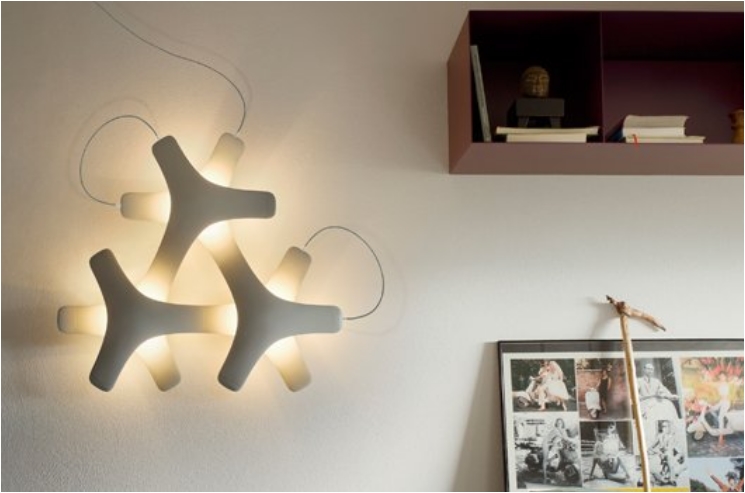 For those of you who do not know the meaning of synapse, it is a term used to describe a junction between two nerve cells. And it is one of the best examples I can think of as to how medicine can look stunning. Our bodies are a work of art, and this is the perfect example of that.
16. Trio LED Indirect Light Wall Lamp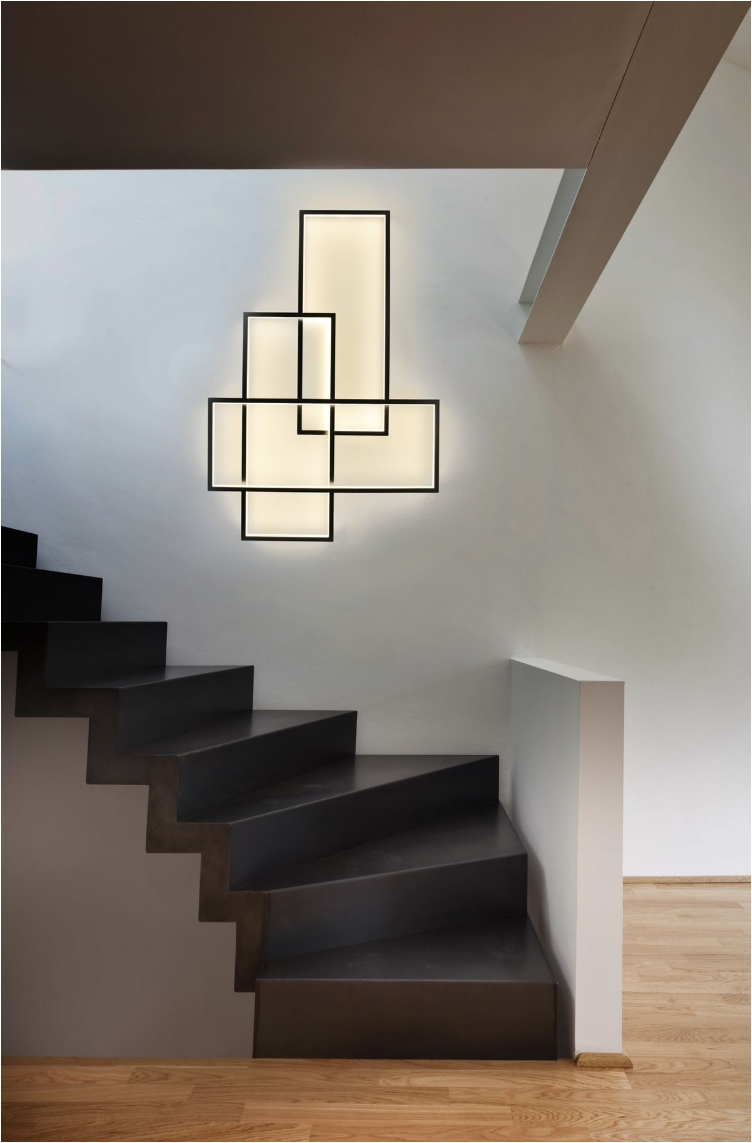 Sometimes, the LED lights are your main source of lighting, which is the case here. The designer has created a perfect lamp out of several differently shaped LED lights. And the end result is perfect.
17. Ceiling Mounted Wall Art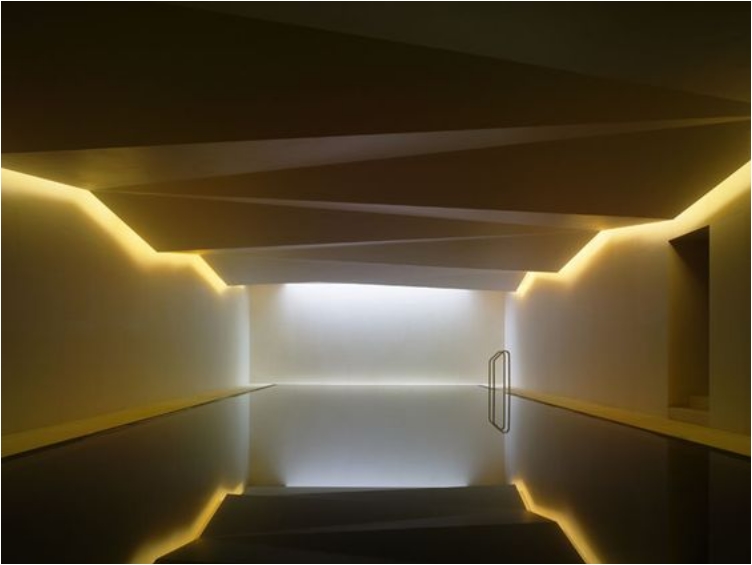 We started this list with a faux ceiling. Now, we get a real ceiling. The difference is obvious. Illumination is a big characteristic of the contemporary style. The more unique it looks, the better.
18. Spiral Forming LED Wall Lights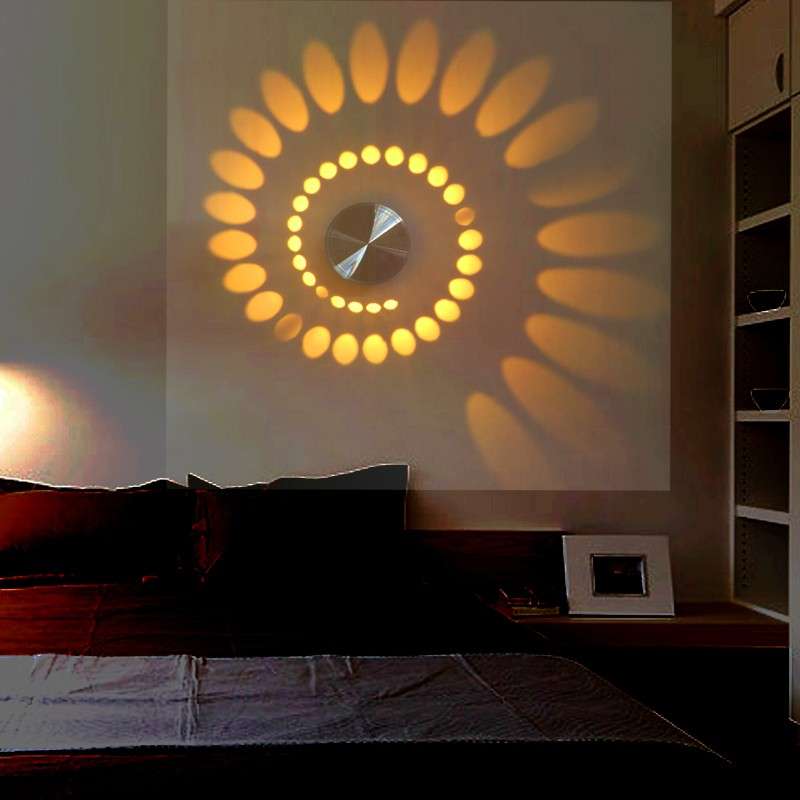 You can do absolutely anything with LED lights. That's the beauty of it. Some people want regular shapes, and some want something out of the ordinary. We have something for the latter here.
19. Geometric Dark Squares Wall Mounted Lights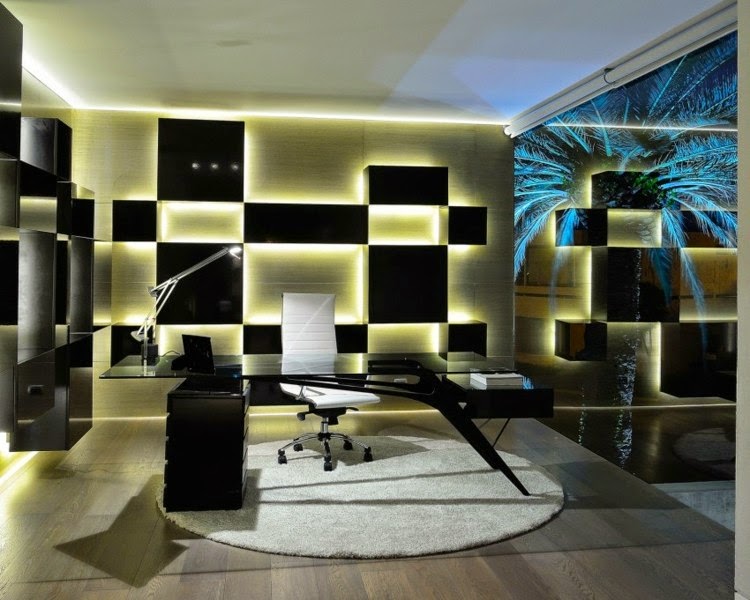 Earlier on, I discussed geometric shapes and forms. And in this case, we bring things to the next level. Not only do we have geometry, we also get a classic black and white contrast. That's why illumination is the best. There are few decorative techniques that allow you to combine trends, but illumination is one of those.
20. Colorful Wall Mounted LED Cubes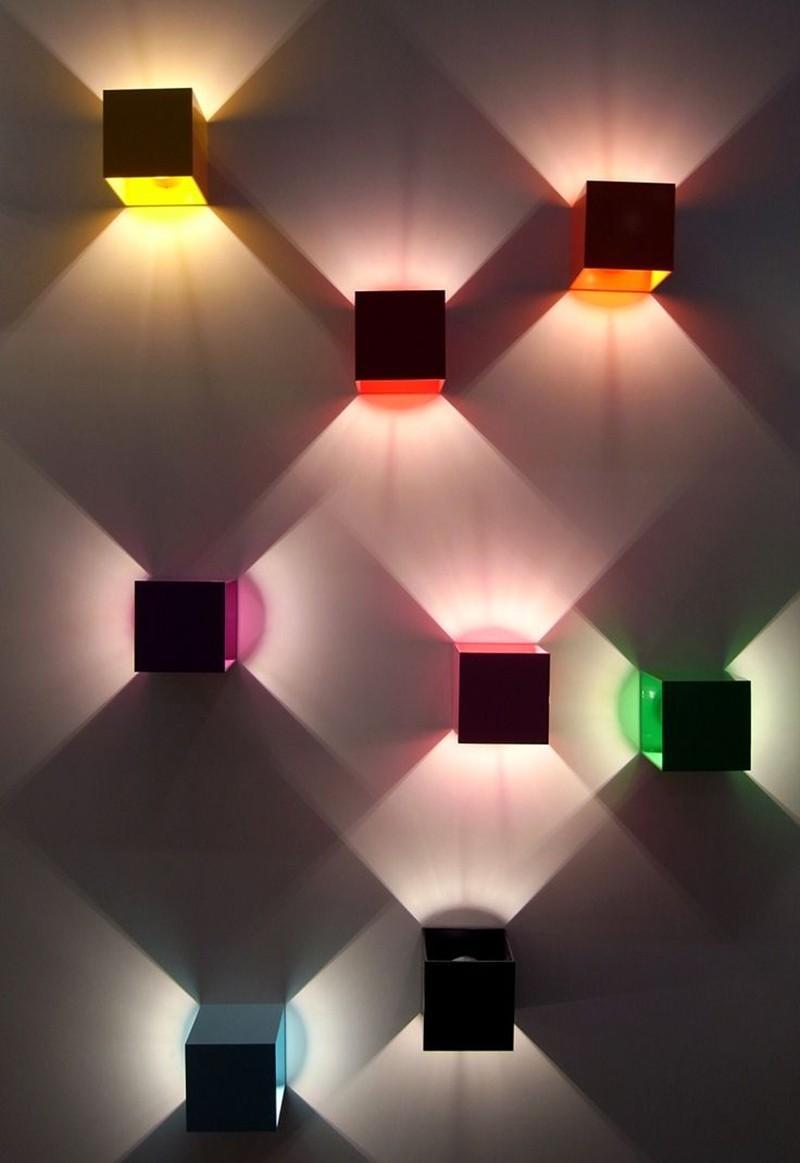 Speaking of colors, we have two types of people. The first type—you guessed it—are people who want to stick to monochromatic interior, or a black and white interior. And then there are those energetic, lively people who want everything to be vibrant and colorful. Not to say that the first group of people are not energetic.
21. Kenzo LED Light Fixtures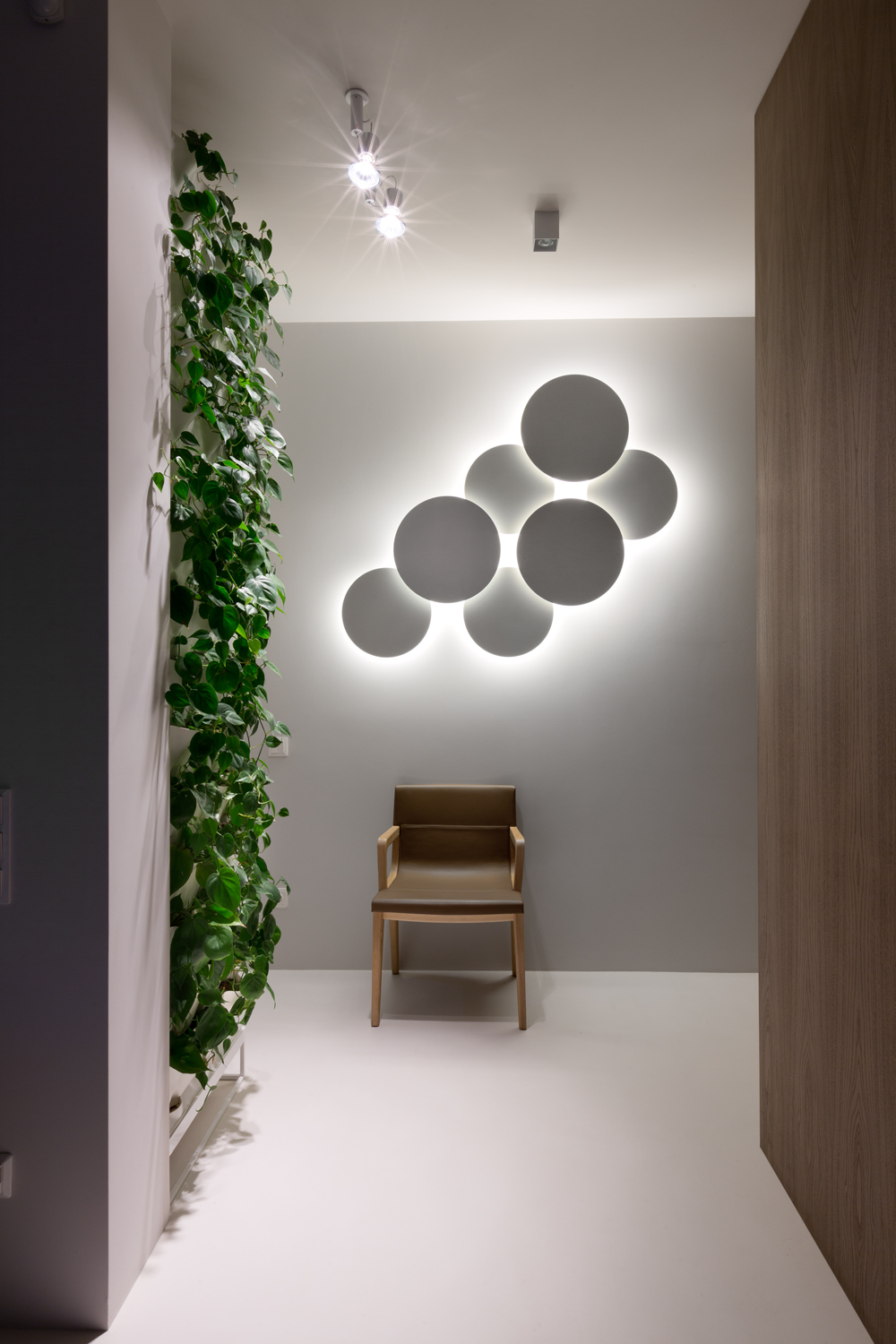 This is the best contemporary style design you'll see today. I know the Internet is an endless sea of opportunities. But this design is definitely one of the best I've seen. It just flawless. Simple, yet so beautiful and unique!
22. Curved Wall Niche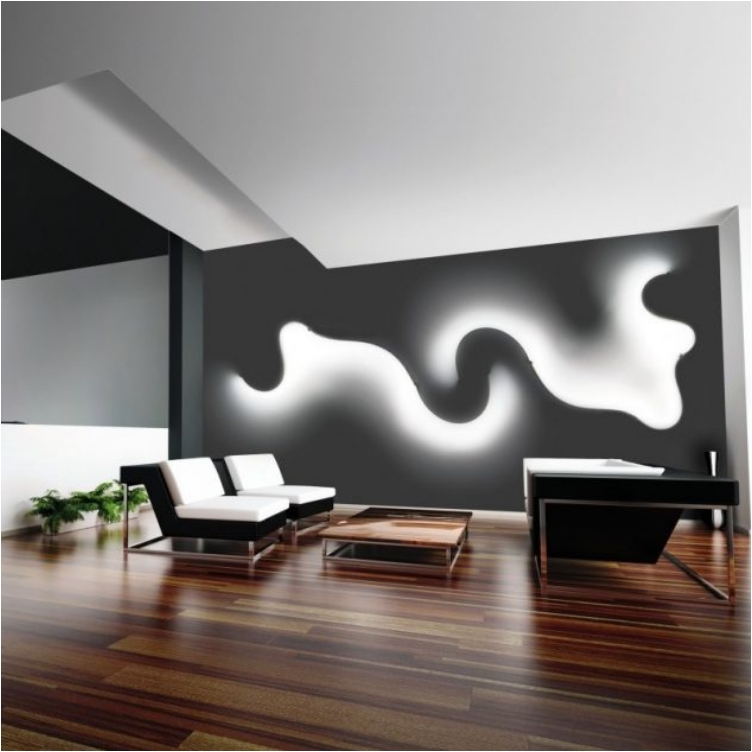 I've said it before, and I'll say it again. Some designers want to create art from illumination. Gone are the days when we created art only with paint and canvas. And illumination certainly provides designers with the assets for creating unique art. You can look at this picture in a number of ways. And think of the picture as different things.
23. Multicolored LED Wall Mounted Scones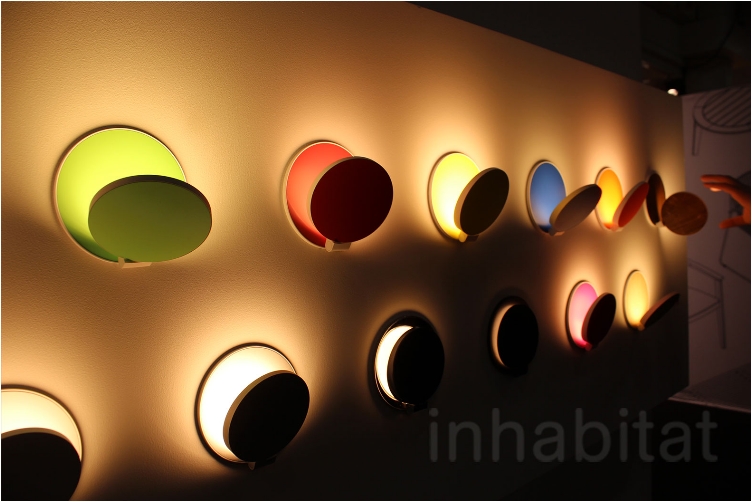 To be fair, this type of design is not very suitable for a living area; it's more of a business space interior design idea. However, I know there are people who wouldn't mind having this in their home. And to be fair, this type of LED lighting can be suitable for a long and narrow entryway.
24. Wall Lights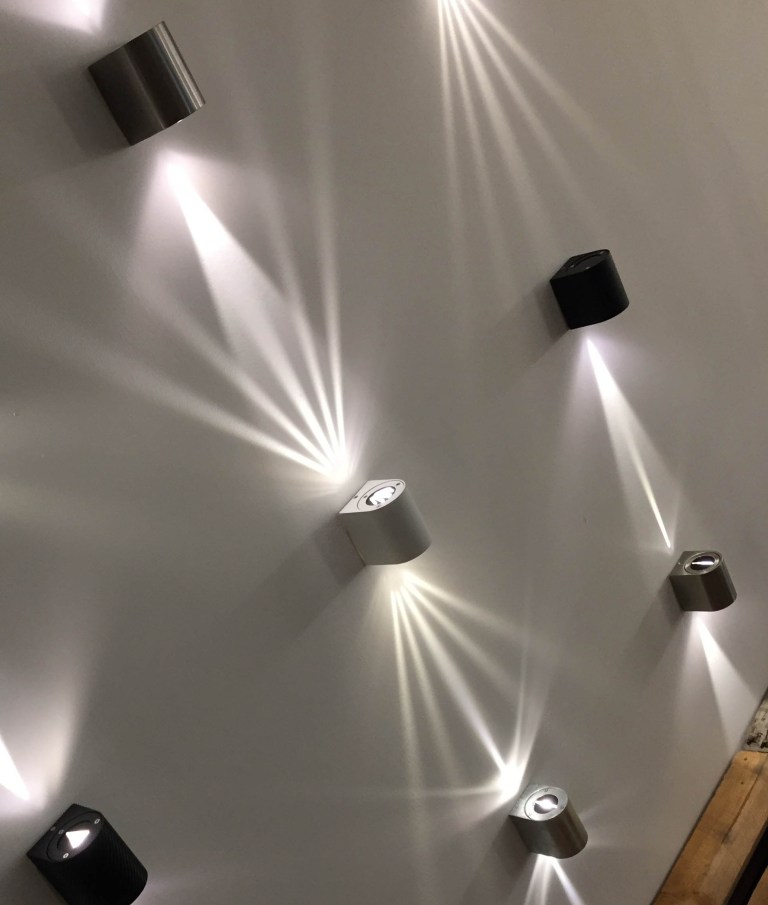 Another piece of art created with just a few LED lights. You might not get it at first glance. But don't worry—that's exactly the point!
25. Wall Mounted Deer with LED Light Antlers
Who wouldn't love a deer protecting them in the bedroom. These decorations look like you've got yourself personal protectors. But there is no denying they look good. Yes, they look a bit scary as well. But it's all good when they serve a decorative purpose.
26. Color Changing LED Light Strips, Lamps and Starlight Ceiling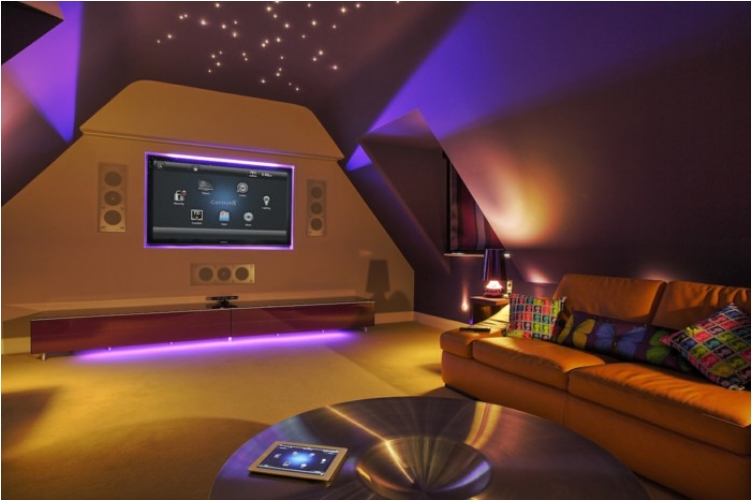 We started with a decoration that was complex, and we're going to finish the list with something similar. At the very beginning, we had just a faux ceiling. In this case, we have a complete "go nuts" strategy for the entire room. Some of you might like it, some of you might hate it. But I always say that there is a buyer for every product!
Hopefully, you found some inspiration for your next project in home interior decoration. Illumination gives you so many options and choices.