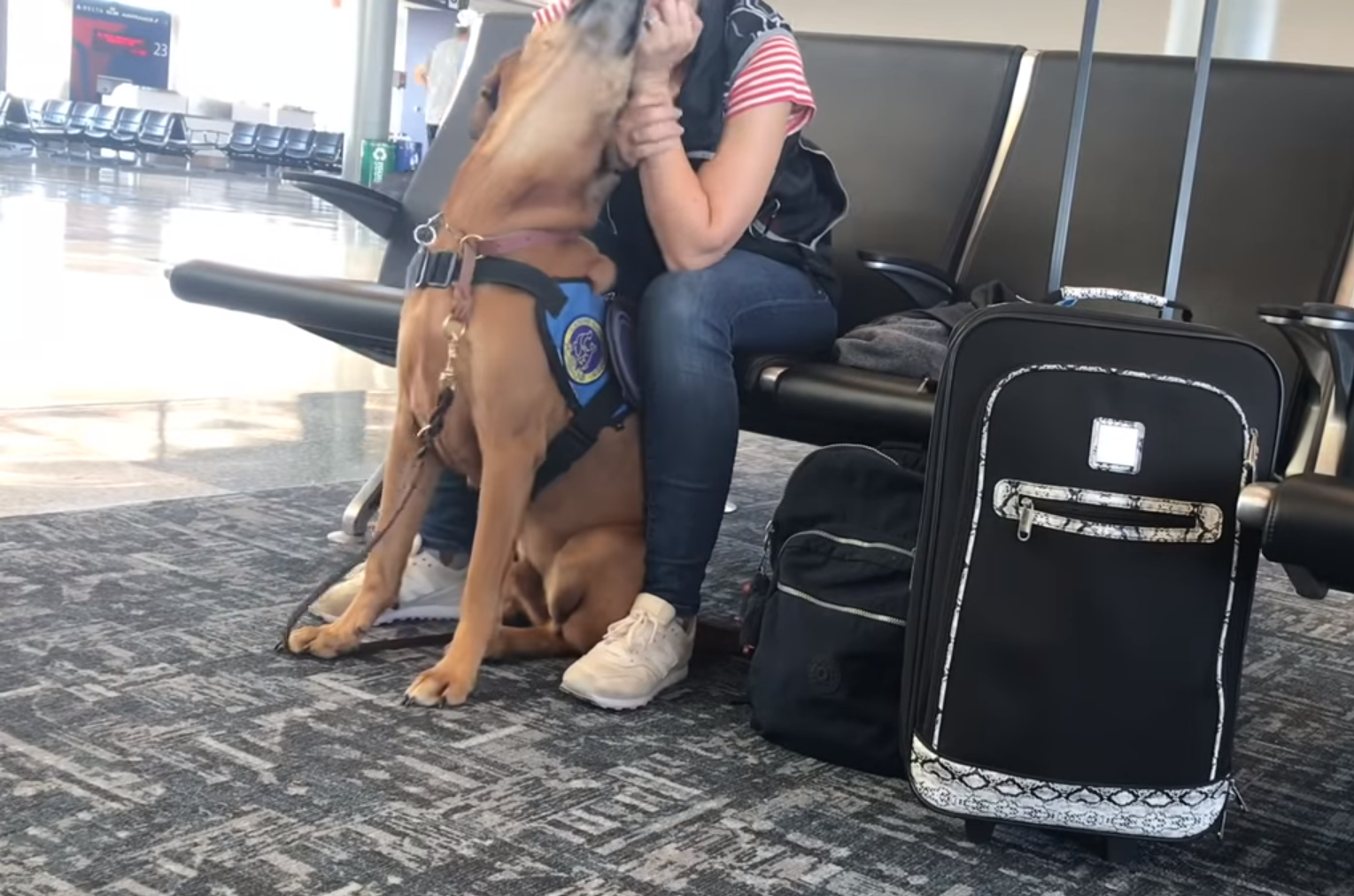 This Support Dog Helps and Comforts Owner's Panic Attacks
How awe-inspiring to know that your dog can help you with your panic attacks. Dogs are such amazing creatures.
We don't deserve such pure creatures.
Amber Oliver, a professional dog trainer, trained his dog Oakley on how to detect anxiety attack symptoms. Changes in body temperature, breathing rate and heart rate are the symptoms that her dog recognises.
Amber was sitting down in the airport lobby of Cincinnati, and Northern Kentucky International Airport and the five-year-old dog could tell that something is not right. Amber seemed to be distressed, and her dog wasted no time to comfort her.
In this video below, when Amber puts her head in her face, Oakley jumped in and started comforting his owner by rubbing against her legs to distract and get her attention. Courtesy: Pawsitive Development on YouTube.
"Oakley helps me every single day. Oakley is always watching and paying attention to me making sure to help me whenever needed."
Amber is lucky to have Oakley in her life. Her dog is the only one who could tell whether she's okay or not.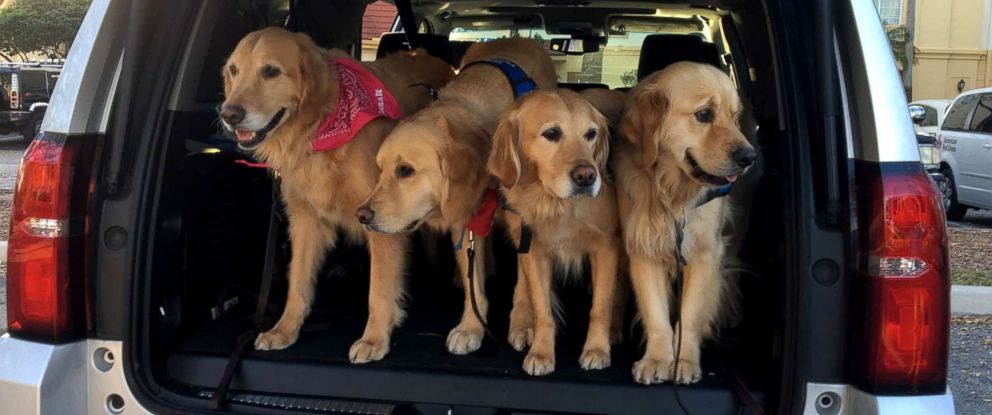 Few Therapy Dogs with Purposes Deployed to Help Students Deal with Post-Traumatic Stress
Hours after the Florida mass shooting at Marjory Stoneman Douglas High School earlier this year, these comfort dogs leapt into action. Few therapy dogs were deployed with the purpose of helping students deal with the post-traumatic stress.
Following the shooting, charity LCC K-9 Comfort Dogs deployed therapy dogs to help the people who survived the shooting heal from the trauma. Volunteers from Lutheran Church Charity really knew what to do.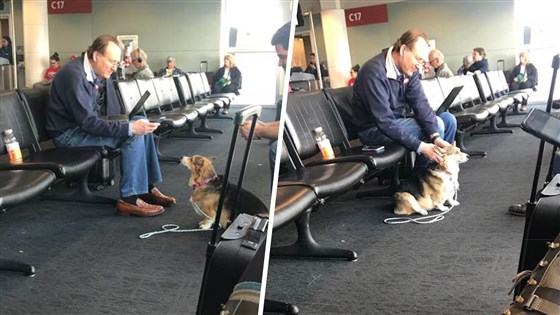 Another Therapy Dog: Cora the Corgi
What would you do if you saw a dog comforting a grieving stranger at the airport? Madison Palm, 23-year old, was deeply moved by something her dog, Cora, did.
The two were flying from their home in Idaho to Alaska to visit Palm's mother when Cora saw a man at the airport and she instantly knew the man needed comforting. This dog is genuinely special.
"Before I could even call her she was already at his feet being loved on. I asked him if she was bothering him," Palm said. "And with a sombre face and watery eyes, he said, 'No, no. I lost my dog last night.'
Once the stranger man told her that his dog passed away, Madison looked at Cora and thought to herself, 'You are so amazing. How did I get so lucky?'
Who knew a dog could have so much love to give?