Last November, realtor Scott Kalmbach travelled to Guatemala for a housing project for locals in need. He never knew that he would also provide a permanent home to a stray puppy, in his own.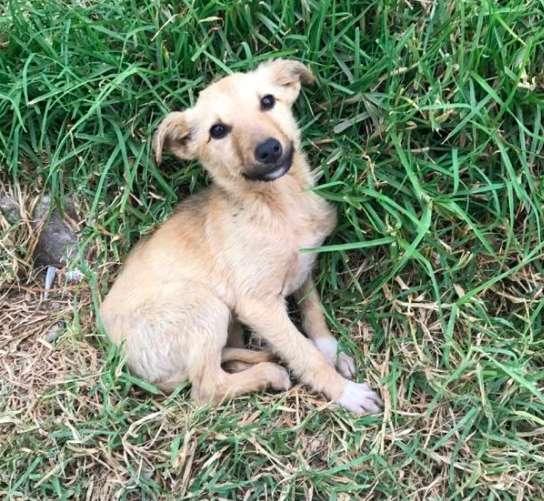 Look who's smiling at his new dad!
Kalmbach is part of San Francisco-based organization Home for a Home that puts up houses for indigent families in Guatemala. While wandering the cobblestone streets of Balanya with a few co-workers, someone who's also in need caught his heart in an instant.
Is this what they call love at first sight?
A tan-coloured baby animal came bursting across the road toward Kalmbach as if choosing him among the workers. It was a dirty but adorable little stray pup.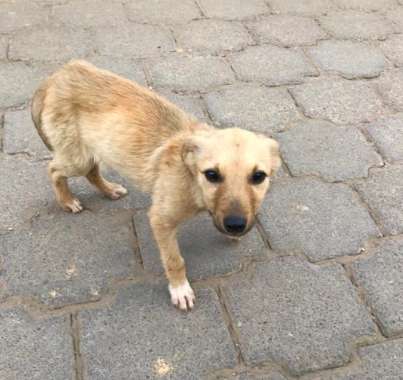 This is how Kalmbach described the little girl he instantly fell in love with in an interview with The Dodo:
"She was wagging her tail so fast and furiously and kept falling over from all the excitement."
The realtor is surely an animal lover, but he doesn't adopt any stray pup he sees on the street. It was different on this sweet girl he later named 'Chica.'
She caught her attention the first time they laid eyes on each other. He took her a photo but due to the busy day, decided to move on with his tasks in a nearby village. He promised to come back for her.
Here's what he said about taking her home:
"I thought, 'If I find that dog when we come back to Balanya, I am going to bring her home with me. She was such a sweet little girl."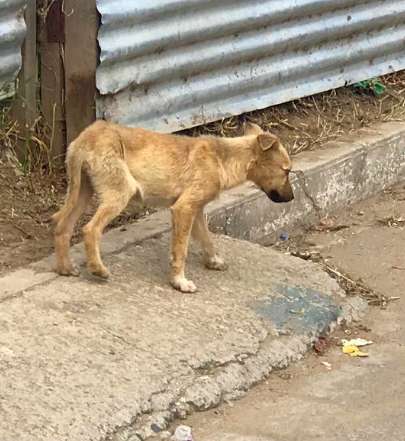 The same night while Kalmbach is on his way back to the hotel, he probed the internet for an animal rescue group nearby. He wants to give Chica proper veterinary care before taking her with him.
Unidos Para Los Animales is the best choice because it regularly sends adopted animals to their new families in the US.
Kalmbach contacted the animal rescue founder, Linda Green for this concern. The lady agreed to provide Chica with some vet care, immunizations and paperwork so she can fly home with her new dad to California.
But, this will only happen if he will be able to find her again.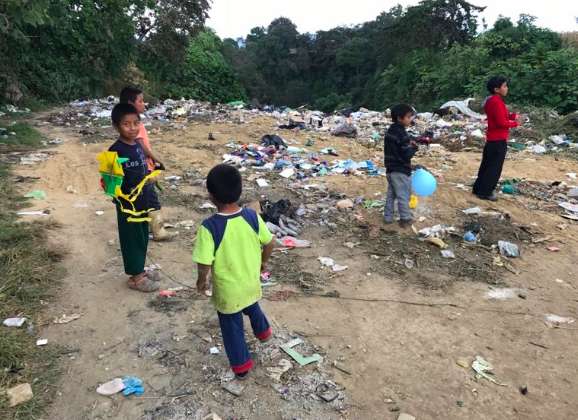 The search for Chica
Unfamiliar of the place, Kalmbach had to devise a plan on how to track Chica down in the village. He searched for himself long enough after deciding that he needed some help.
At that, the hoping realtor asked for the help of a group of local children. The kids seem to familiarly know who Chica is so they were able to guide Kalmbach in his search.
They looked street after street and after a two-hour walk, they led him into the town dump.
Kalmbach stated:
"It was a vast hillside of garbage where both children and stray dogs picked through the heaps of trash, looking for something to eat or play with. Beside this tower of trash, laying in a nest of tall grass, was Chica, smiling with those eyes of hers and wagging that tail wildly."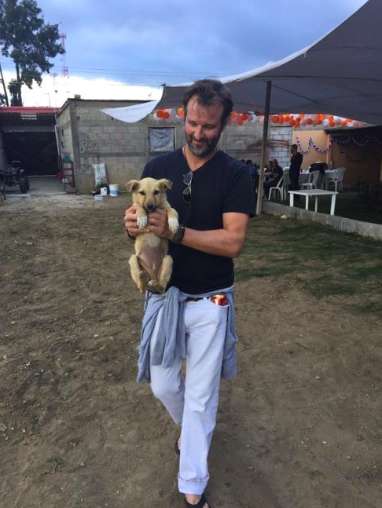 They found her in the landfill and when Kalmbach went closer to pick her up, he noticed she was in bad shape. Fleas, bugs and excrement fill Chica's scrawny body. No one knows when her last meal had been but its obviously not well-fed.
Despite all that, Chica is naturally cheerful. After her much-needed vet care, the rescued pup is ready for her flight home to meet the rest of her new family.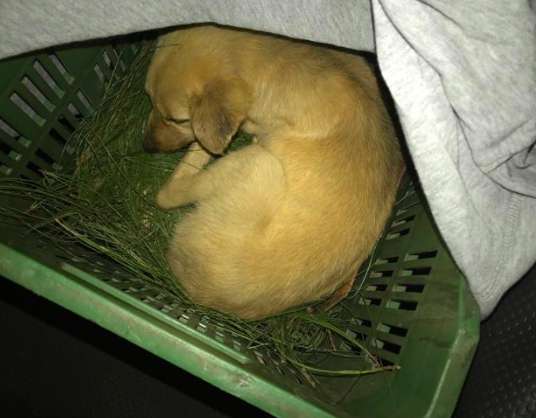 "She is fantastic with kids and has been a great stepmom to our other pets, including rabbits and goats," Kalmbach said.
"She is extremely affectionate and loves to sleep under the covers in bed."
Scroll down this gallery to see how well Chica is doing now!