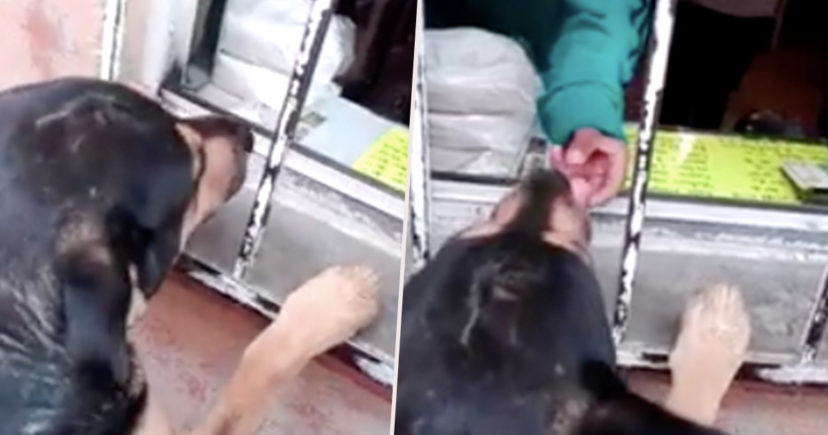 Genius Dog Alert
You will do everything just to satisfy your cravings and this dog has done it pretty well! Cabron, Spanish for dumbass, is an astray dog.
He was caught walking alone on the street and begs for money and then uses it to buy himself his favourite sausage in Mexico. In the Mexican town of Tezoyuca, Cabron is reportedly a regular patron of the hot dog stand which operates in the said town.
With the undeniable cuteness, he possesses, he slides up to human customers as they approach the stand. It worked pretty well because humans couldn't resist his cuteness.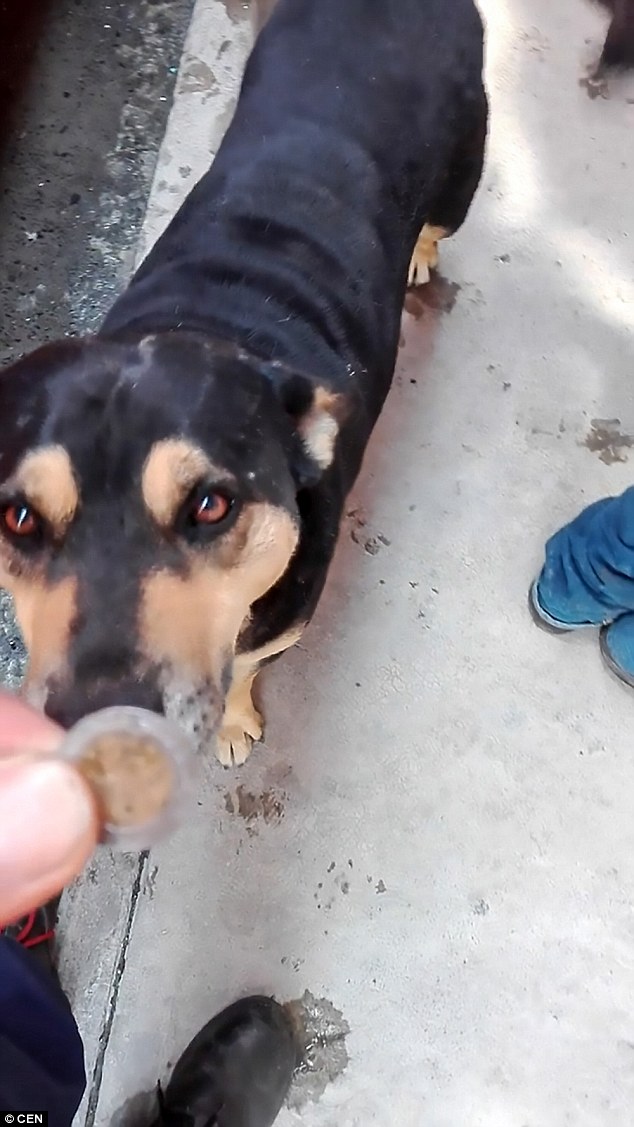 Dogs Are Naturally Smart & Lovable
One customer, in particular, Sergio Vasquez, has caught Cabron in the act wiggling his tail as he waits for Vasquez to hand him the coin. The excited pooch couldn't wait to purchase his sausage.
In the video below, he held the coin between his teeth and goes up to the hot dog stand and puts the coin on the counter. The hot dog vendor didn't hesitate and accepted the dog's coin.
The sausage love dog patiently waited for his order as he remained standing on his hind legs.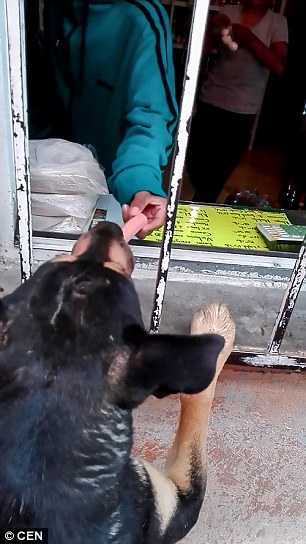 'Who taught him how to do that?'
In the footage below, Sergio Vasquez can be heard wondering, 'who taught him how to do that?'. He posted the video on his Facebook account which soon became a viral hit and amassed 14million views.
"This doggie is called Cabron and when you arrive at the shop he scratches you with his paw on your leg, he only asks you for a coin to buy himself a sausage. Today I was working in the area and I met him, for those who think that small animals can neither feel, nor think."
According to The Dodo, Cabron he's been adopted by the woman who runs the shop. Meaning, Cabron doesn't have to beg for human customers' money anymore.
"I celebrate all dogs, but this one is something very special. It warmed my heart to see what he does. He does this to everyone who comes to the store," Sergio told The Dodo.
Watch the video down below. Video courtesy of Daily Mail on YouTube.
Dogs are naturally smart and adorable and Cabron definitely falls in that category.