Ghost, phantoms, mystical beings and alike, were all commonplace in men' history before science stepped in set the record straight. Today there are still things that are hard to explain and some have even been captured on film.
...
Thanks to Photoshop and all the similar image-altering programs we have available today it is very easy to fabricate an image to make it look as something supernatural is in it. However, digital tampering is not the answer for many vintage photographs that show things that defy any explanation… At least so far.
Some of the images show here are famous for the presence of supernatural elements in them. Many experts have tried proving or disproving them as hoaxes, with various degrees of success, but in the end it's up to you if you and to believe their stories or not. Get ready to get creeped out.
1. The Falling Body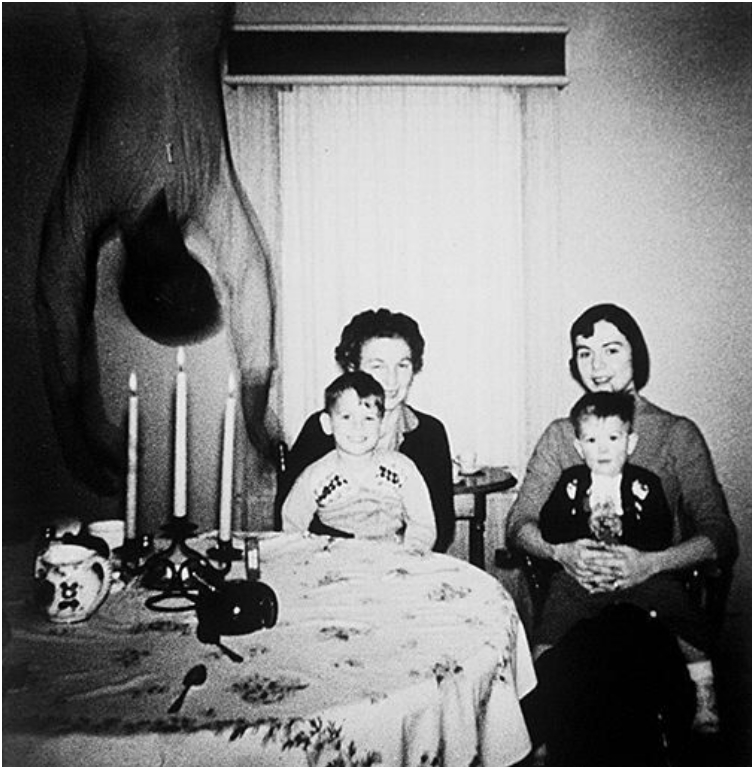 The Cooper family took a nice photo in their new home, but when they developed the negatives they saw an uninvited guests hanging around at the dining table. This picture was taken in the 1950's. via hoaxes.org
2. Mysterious Back-Seat Driver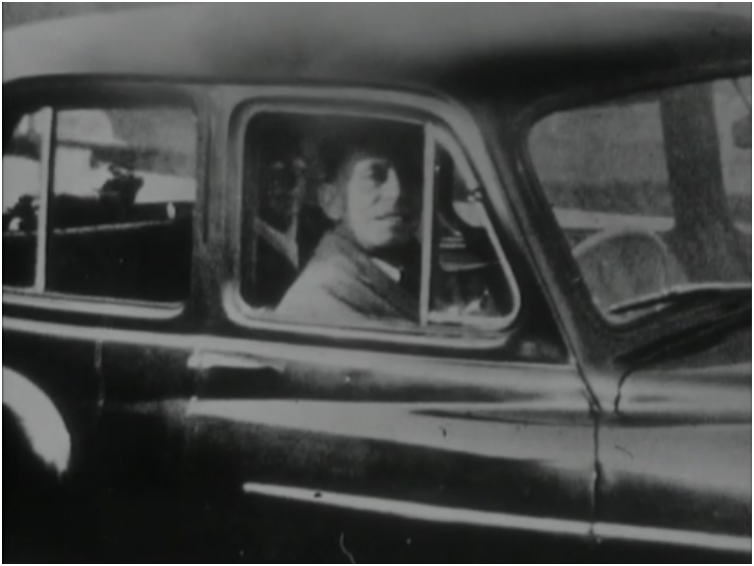 When visiting her mother's grave in 1959 Mabel Chinnery took a photo of her husband sitting alone in the car. But, when she developed the photo she could see another person sitting behind him. And she said that it looked like her mother. via skeptic.com
3. The Solway Spaceman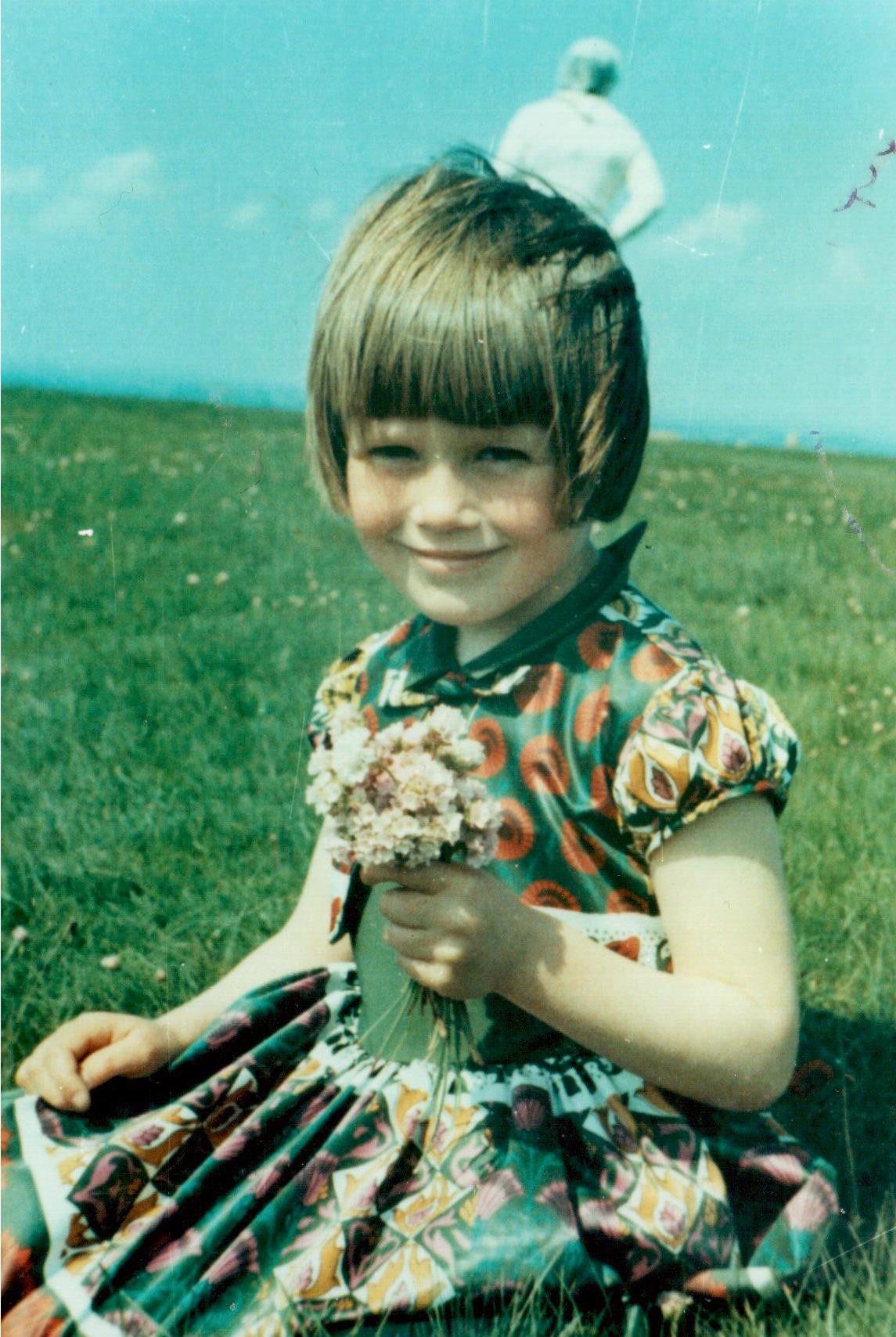 When developing the photos from their family trip to a marsh, Jim Templeton didn't expect to see a spacemen standing behind his daughter. They were completely alone that day and even Kodak confirmed that the picture was not altered in any way. via bbc.com
4. The Mystery of the Babushka
In the chaos the ensued when U.S. president John Kennedy was assasinated in 1963 a woman with a camera calmly walking away from the scene was caught on film. Even FBI searched for this Babushka, but couldn't find her. In 1970 a woman called Beverly Oliver claimed that she was the women in the photo, but the mystery didn't end there. The camera she reportedly captured the events on that day, a Yashica Super-8 camera, wasn't even out until 1968. via periodismo-alternativo.com
5. The Spaceship in "The Madonna with Saint Giovannino"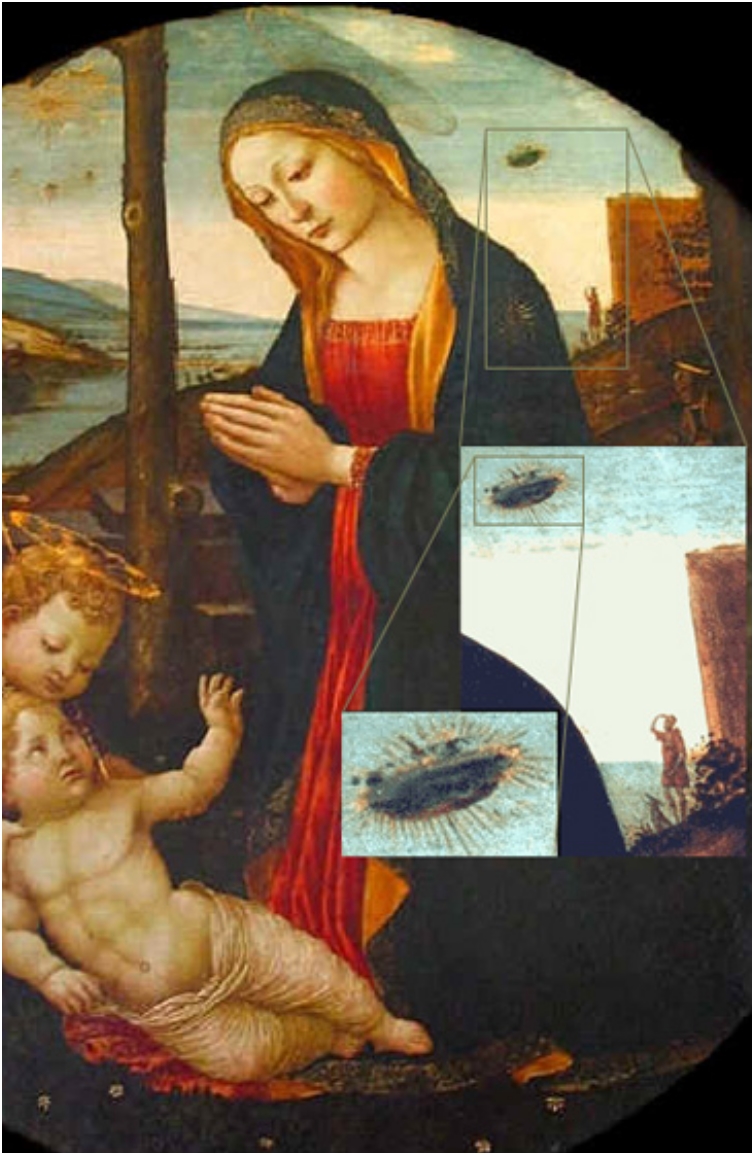 Did aliens visited us durring the Renaissance? This picture was painted in the 15th century by Domenico Ghirlandaio and it's called "The Madonna with Saint Giovannino". Above Mary's right shoulder is a disk shaped object. Below is a blow up of this section and a man and his dog can clearly be seen looking up at the object. What can it mean? via ancient-code.com
6. The Pyramids On The Dark Side Of The Moon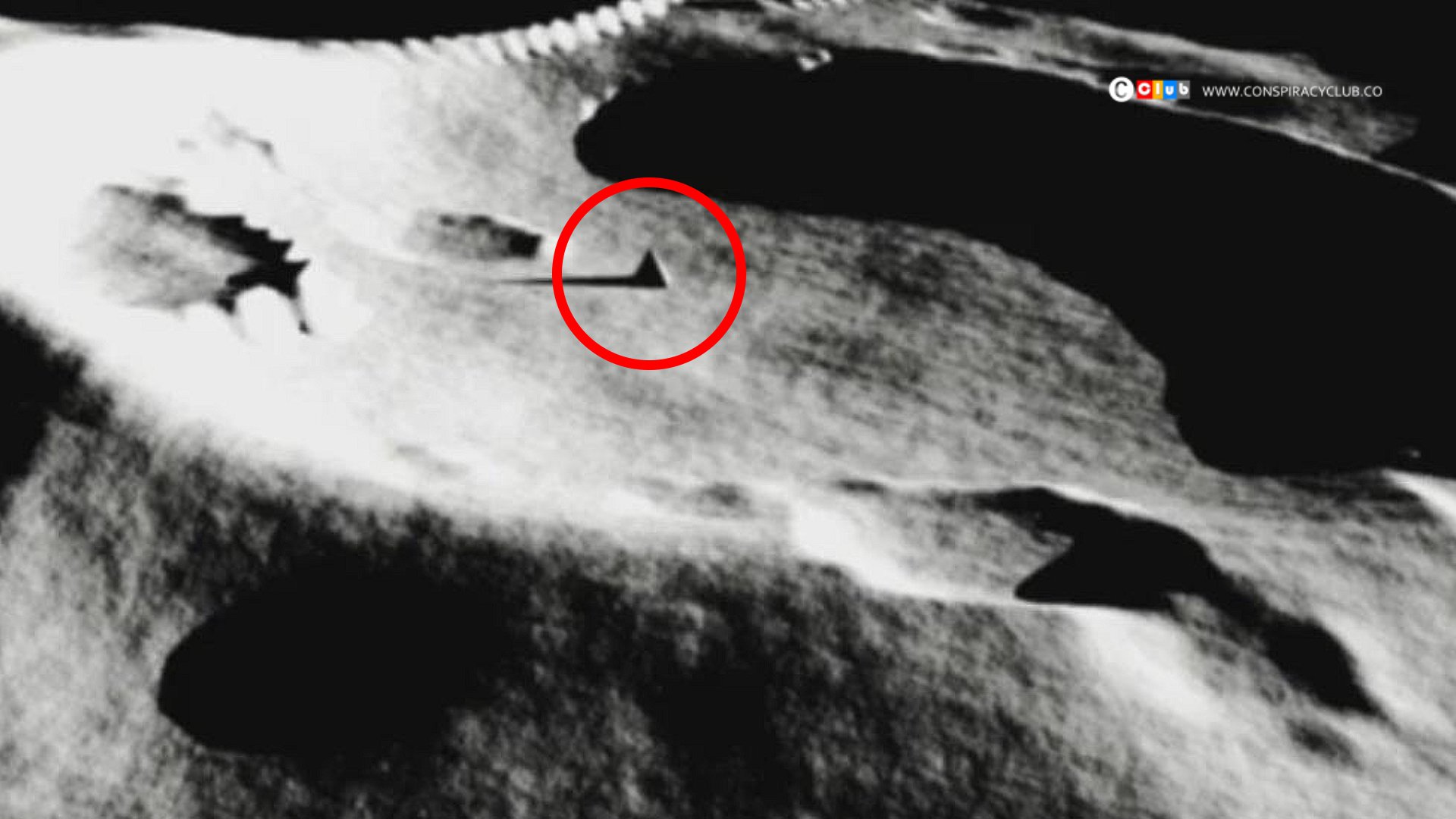 The moon landing spared a massive amount of conspiracy theories all on itself, but now we have pyramids on the dark side of the moon? Poor resolution and blurry images can sometimes play tricks on the eyes, but this sure looks like a pyramid shaped object, don't you agree? And NASA still hasn't given a definite answer on the matter. via conspiracyclub.co
7. A Time-Traveler Lost A Swiss Watch In A Ming Dynasty Tomb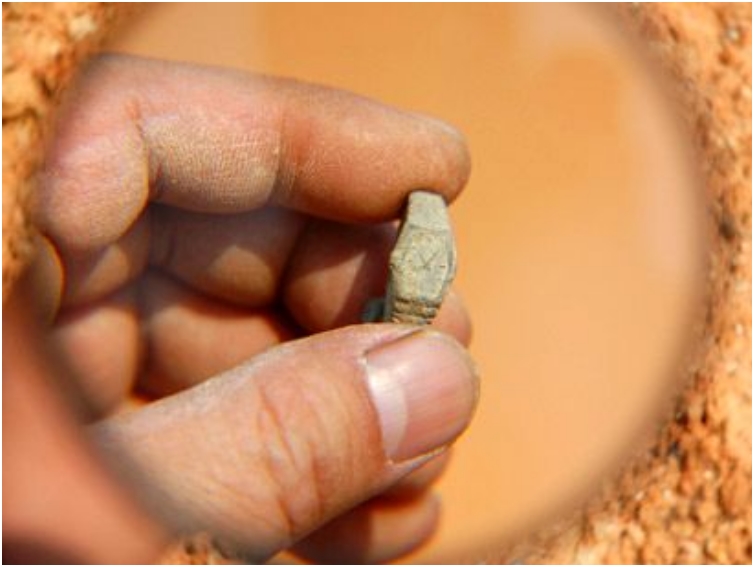 Digging up a 400-year old archaeological site you expect to find many interesting things, but not a modern-day looking ring watch. And that'e exactly what was found in a sealed tomb in China.The ring itself was only a century old, but how did it get there. Either a time-traveler dropped it or the tomb wasn't as secured as everyone thought. via ancient-origins.net
8. The Fire Girl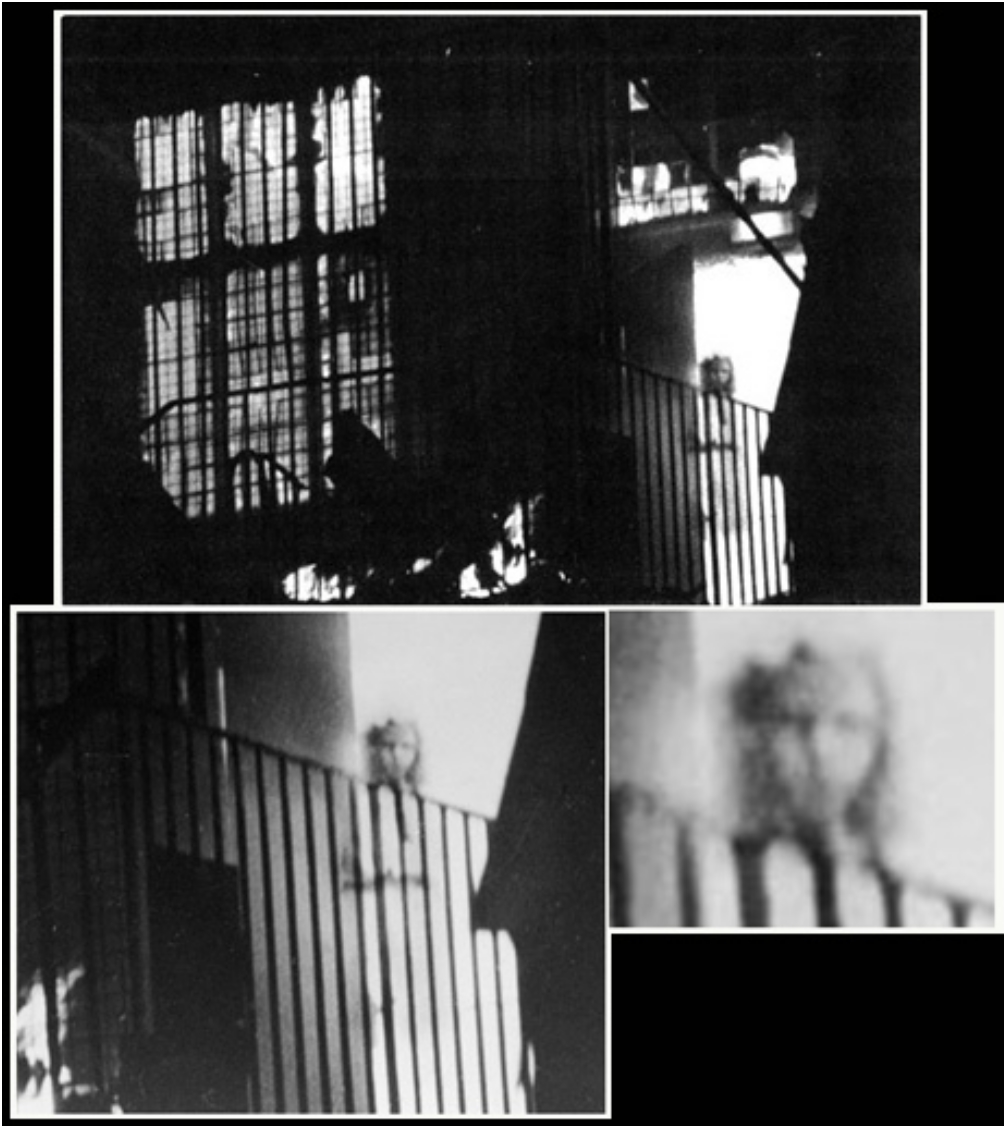 While extinguishing a fire that engulfed Wem Town Hall in England 1995 one of the firemen took some pictures of the inferno. Upon developing them, a little girl was clearly seen standing before the flames. No body was found in the rubble and no one reported a girl present in the building. Some say it is the ghost of Jane Churm who, in 1677, accidentally started a fire that destroyed many homes in the town. Jane also died in the fire. via strangeaccounts.tumblr.com
9. UFO Encounter at Falcon Lake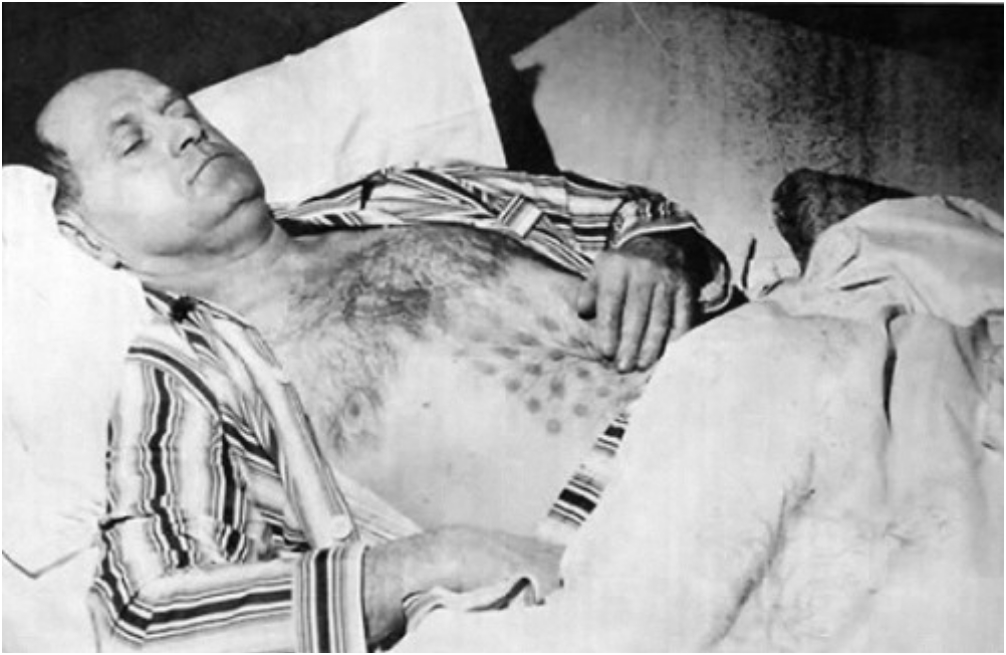 UFO sightings are far too many to count, but few of them come with solid evidence like this one. In 1967 Stephen Michalak of Winnipeg saw what appeared to be two UFO's landing near Falcon Lake. When he tried to make contact he got burned by expelled gas which left grid-shape burn marks on his body. Do you know something that could leave burn-marks like this? via ufoevidence.org
10. The Tulip Staircase Ghost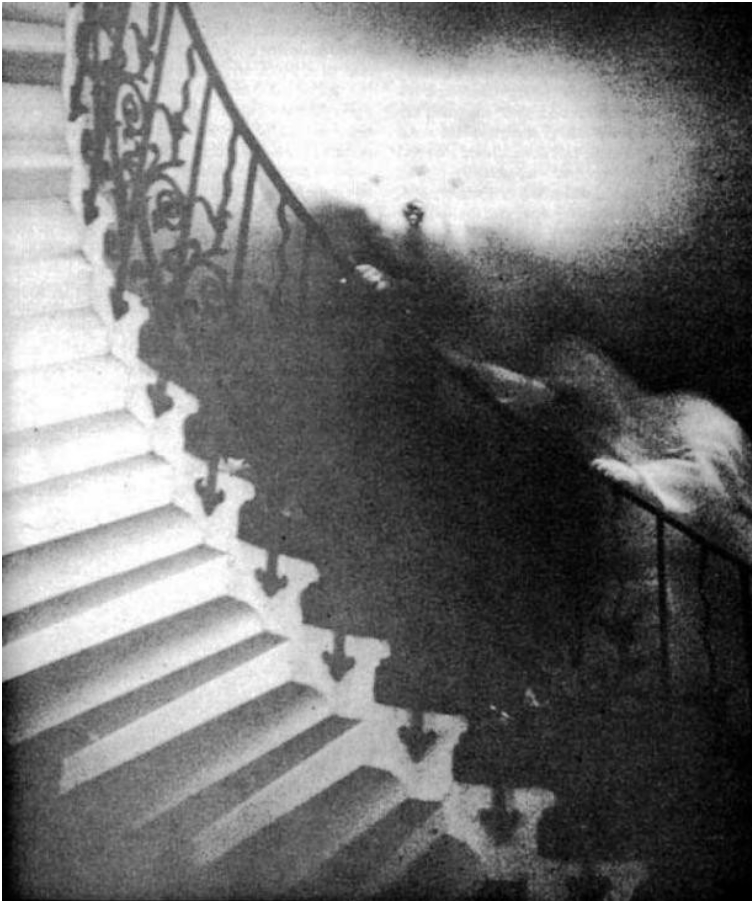 This photo hows the first of many ghostly sightings in the Queens House in Greenwich. the couple that took this photo in 1966 thought they were photographing the elegant twisting Tulip staircase of the manor. They never saw nor sensed any presence around them, but the picture shows they were certainly not alone. via mysteriousbritain.co.uk
11. Great Balls Of Norwegian Orbs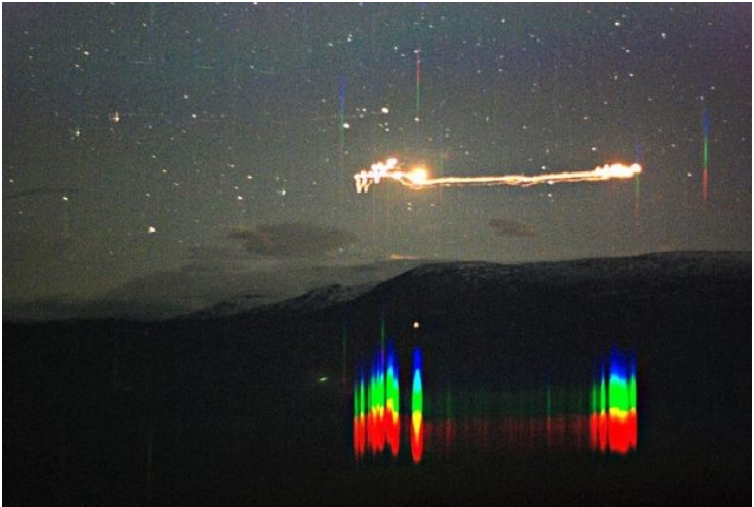 The bright planet Venus is the most popular explanation for strange orbs in the sky, but even experts have a difficult time explaining the secret behind these floating orbs of light that have been sighted in Norway for as early as the 1940's. These are called the Hessdalen light, most often seen in bright, white or yellow light of unknown origin standing or floating above the ground level. Sometimes the light can be seen for more than one hour. There are several other types of unexplained lights observed in the Hessdalen valley. via dailymail.co.uk
12. Time Traveler Photographed in 1941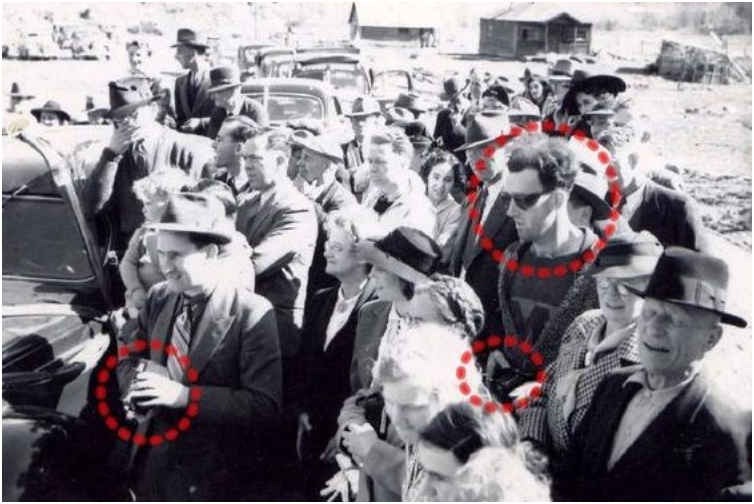 This image was taken during the South Forks Bridge in Gold Bridge, Canada. Among the crowd of suited onlookers taking pictures there is a man that looks to be wearing modern casual clothes and holds a camera that definitely wasn't out in the 1940's. via pinterest.com
13. The Black Knight Satellite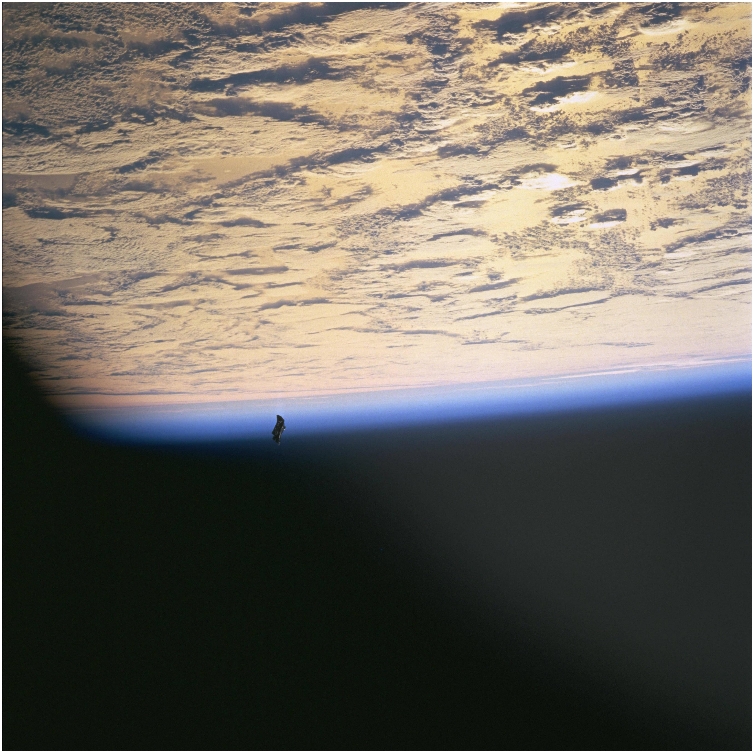 This is probably the oldest satellite orbiting the Earth, and it's not the Moon nor one of our man-made satellites. Called the Black Night, it is believed that this mysterious object has orbited the Earth for 13000 years. And not only that, but it also sends signals towards the Earth, who are now being inspected by NASA astronauts. Humans had the technology to launch a man-made object for only six decades, so what is the logical explanation for this object? via armaghplanet.com
14. A Church Ghost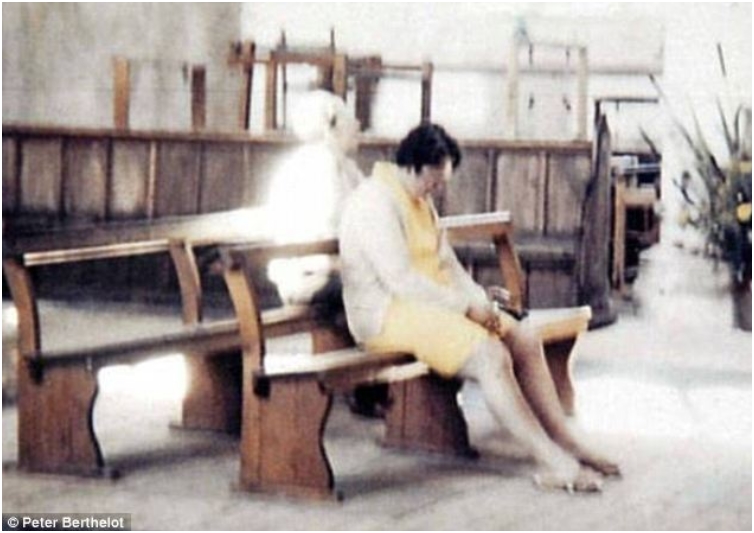 When Peter Berthelot took a photo of his wife, Diane, praying in the Worstead Church in Norfolk, England in 1975 the white lady clearly seen in the picture did not sit behind Diane. When shown to the locals, they said that the ghost was probably that of the "White Lady" who they believe was once a healer. via dailymail.co.uk
15. Amityville Ghost Boy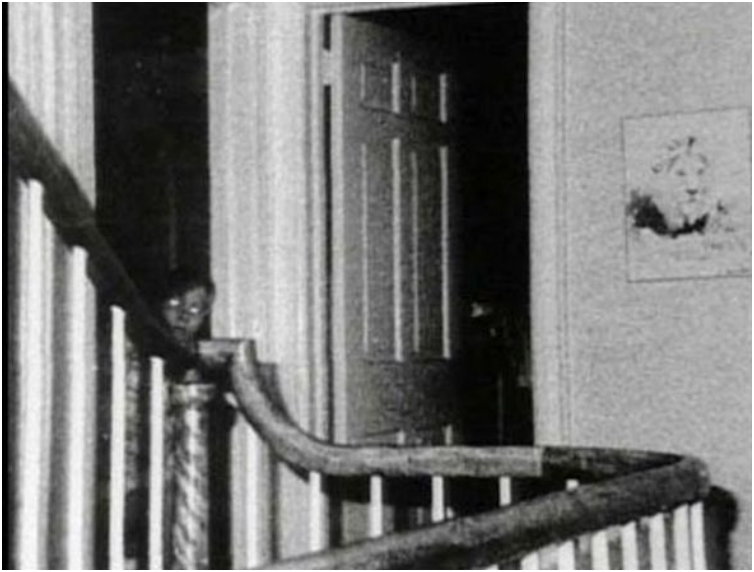 The Amityville haunting has become one of the most popular ghoust stories, especially after the movie adaptation. But residents of this house actually experienced the horrors of a malevolent haunting, and here is one of the pictures showing the ghostly boy hiding behind the staircase. The house was completely empty when this picture was taken. via newsfromthespiritworld.com
16. Lone Survivor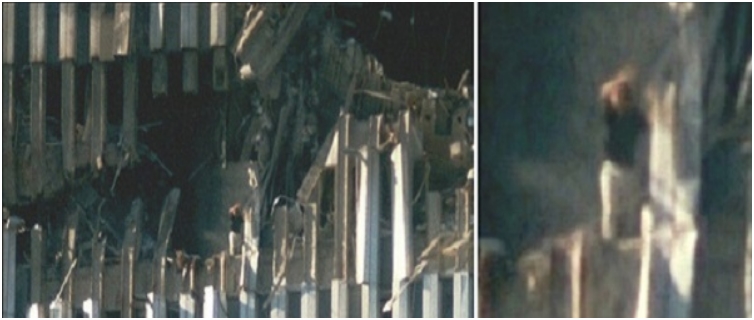 This is one of the more disturbing images from resent history concerning the WTC 9/11 tragedy. After the plane crashed in the North tower the devastation was something no one could've survived. Yet footages ave serviced showing a lone woman at the edge of the gaping hole of the crash, The woman was identified as Edna Cintron, but despite numerous evidence, many people still believe this is fake. via youtube.com
17. The Italian Bride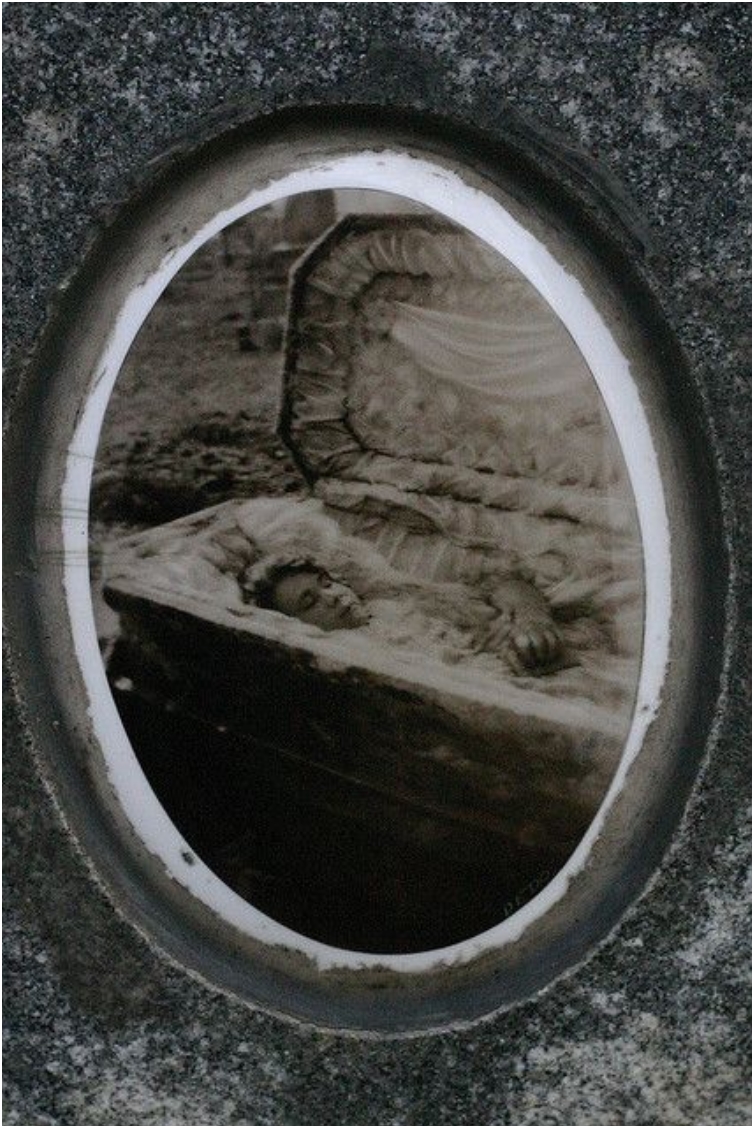 A sad and eerie story. The Italian Bride, Julia Buccola-Petta, died in 1921 during the birth of her first child and was buried in her wedding gown with the stillborn child in her arms. For six years her mother had dreams of Julia trying to claw her way out of the tomb. Finally she allowed for the body to be exhumed. When they opened the casket, Julia's corpse show no signs of decomposition, and even creeper, there was no sign of the baby in her arms. via ghostlyactivities.com
18. The Hook Island Sea Monster Mystery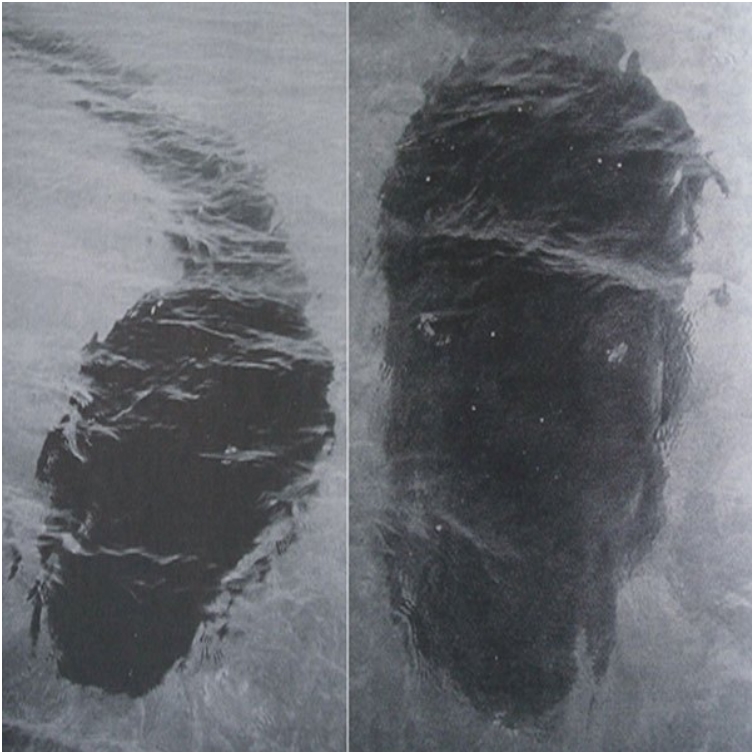 This gigantic creature just might become rival to the famous Loch Ness Monster and with just as many people trying to prove or disprove its existence. Shaped like a giant tadpole, this sea monster was captured in Queensland, Australia by French photographer Robert Serecc in December 1964. via blogs.scientificamerican.com
19. Grandpa's Ghost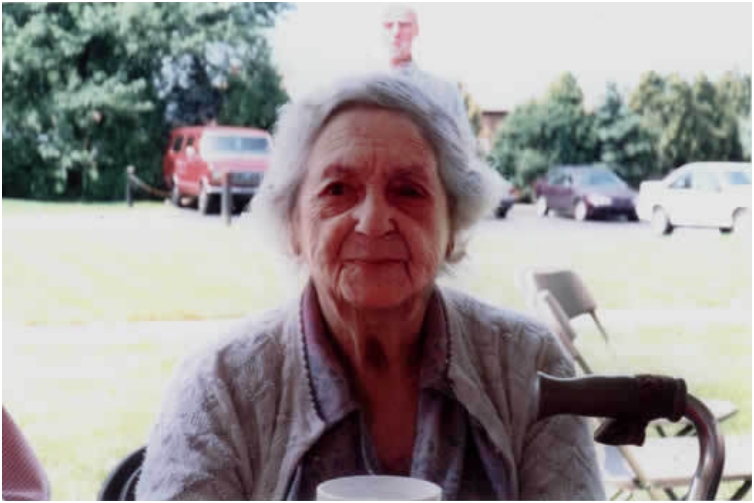 How many times have we heard old people talking about feeling the presence of their departed loved ones. Well, this just might be a solid evidence of one such case. The family took this picture of the old lady, but for years no one noticed the men in the picture standing behind her. when they finally did, they couldn't help but notice the resemblance of that men and the old lady's long dead husband. via slightlywarped.com
20. Dead Aircraft Mechanic In A Group Photo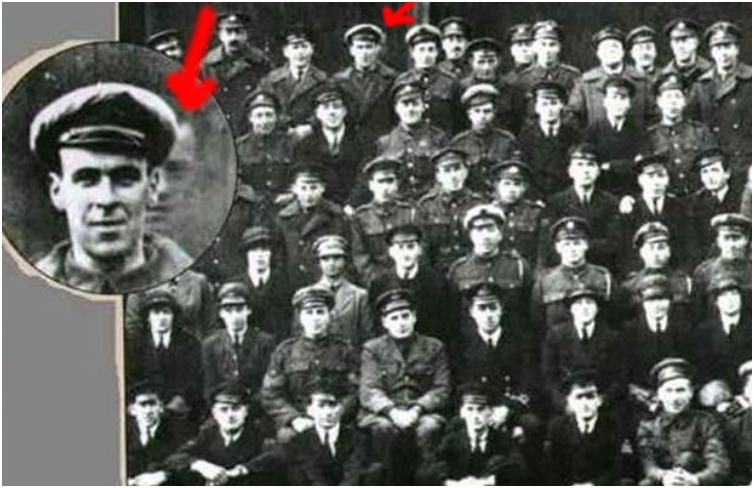 This group photo of the Royal Air Force was taken in 1919, two days after the aircraft mechanic Freddy Jackson died in an accident. Apparently Freddy wouldn't miss the group photo even in death, since his smiling ghostly face is visible behind one of his comrades. His friends recognized him and they believed this spirit was still aware that he is already dead. via reddit.com
21. Old Smokey's Ghost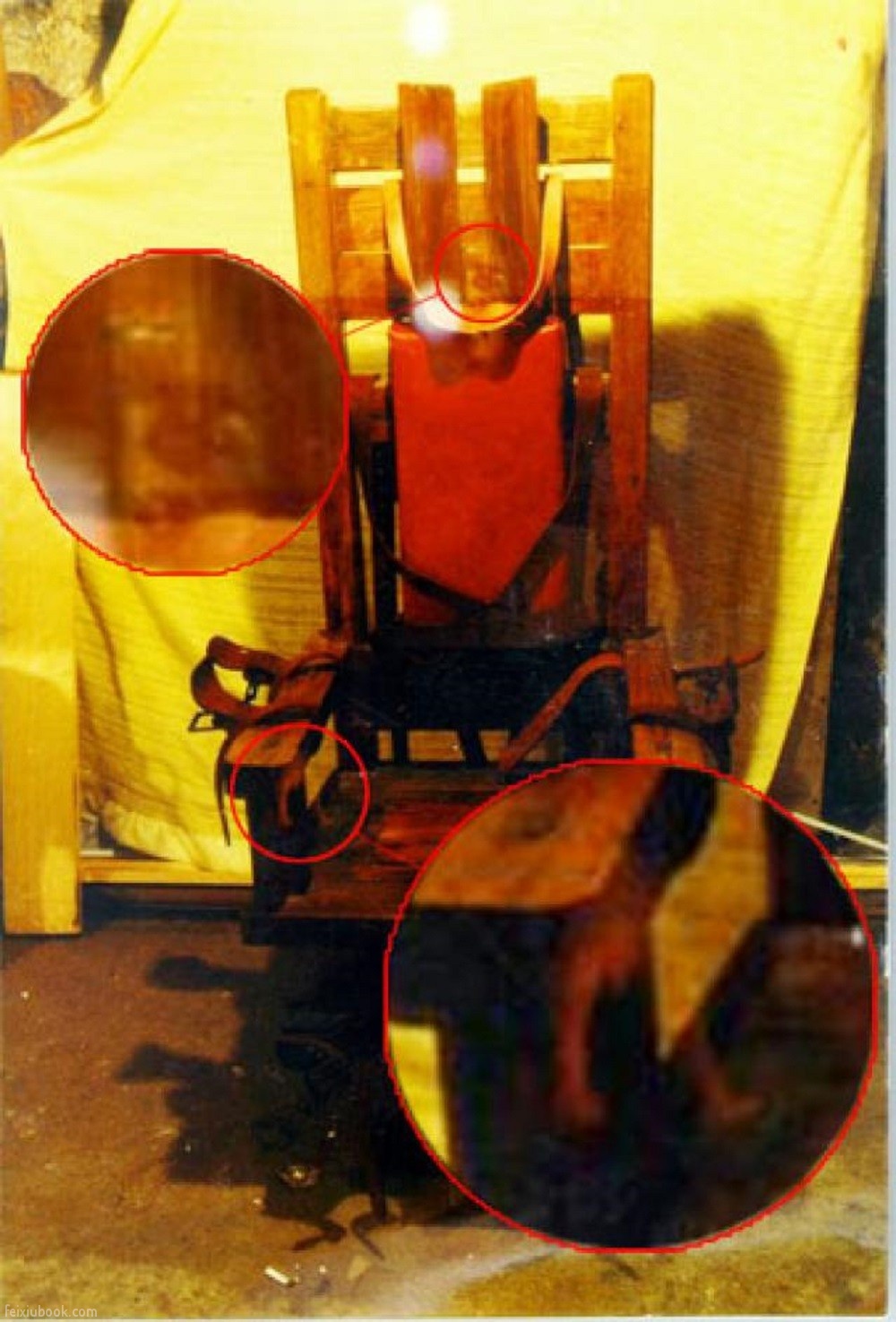 Before engineer Fred Leuchter started his work on updating and modifying Tennessee's electric chair he took several photos. When he developed the photos he could see a ghostly face in agony where the head of a convict would normally be placed, but even more disturbing was the after-image of limp hands on the arms of the chair. Experts confirmed that the negative was not tampered with. via offbeattenn.com
22. The Pink Lady of Greencastle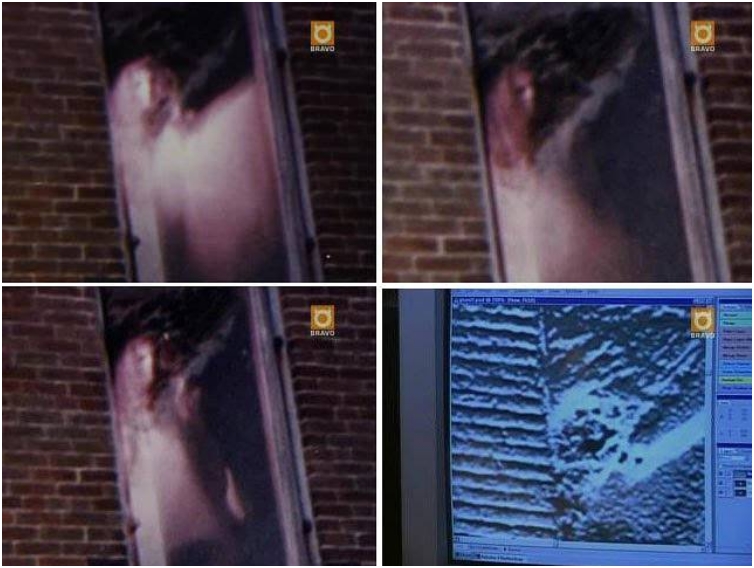 While investigating paranormal activity in the  O'Hare Mansion in Greencastle, Indiana the Guy Winters and his friends took many pictures and made videos of the residence. The most stiking is this one, showing a pink lady peering out the window. Guy claims the window was empty when he took that photo. After detailed analysis it was determined that the lady appears in the negative as well, and when put trough digital enhancement the face turns into a skull, which doesn't normally happen with a human's face. Is that proof enough of a paranormal presence? via lomography.com