Being part of a movie or a television show means that you spend at least four—sometimes even six—months living with your colleagues on set. You spend the days together, you film together, you are basically living together. And for actors, it is only logical that sometimes, love is born on the set.
More often than not, chemistry and love on the set continues in real life. Love can happen anytime and anywhere, but when you spend a significant amount with somebody, you can fall in love easier. And then the challenge is how to continue that relationship when you are not filming together. That being said, we present a list of celebrities who fell in love on set and continued dating.
 1. Spencer Tracy and Katharine Hepburn in Woman of the Year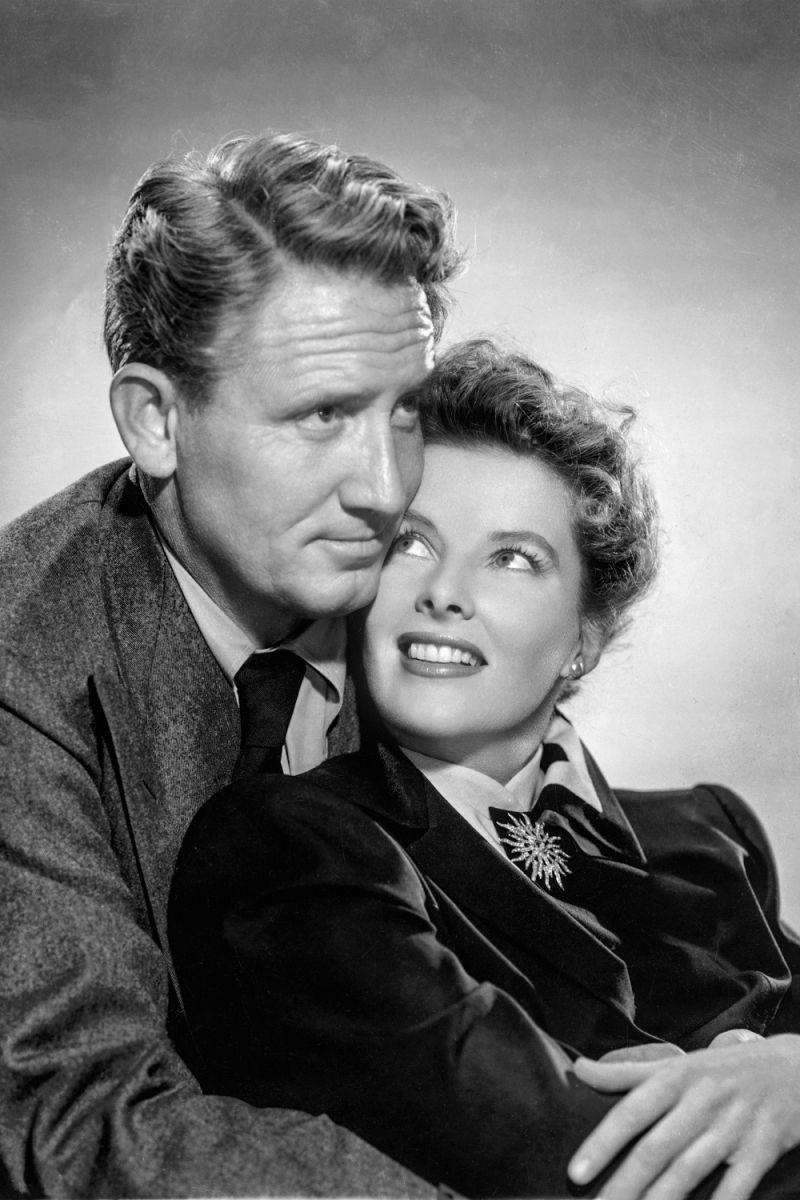 Spencer and Katharine were the poster couple in the 1930s. He was married, but he was in love with Hepburn. They shared the set for nine movies. Even though their love was secret, his wife knew, and his children as well. When his health declined, Katharine left work and moved in with Spencer to care for him. For five years, she was living with the love of her life. After his death, she did not attend the funeral out of respect for his children. Years afterwards, she spoke publicly for their relationship.
2. Humphrey Bogart and Lauren Bacall in To Have and Have Not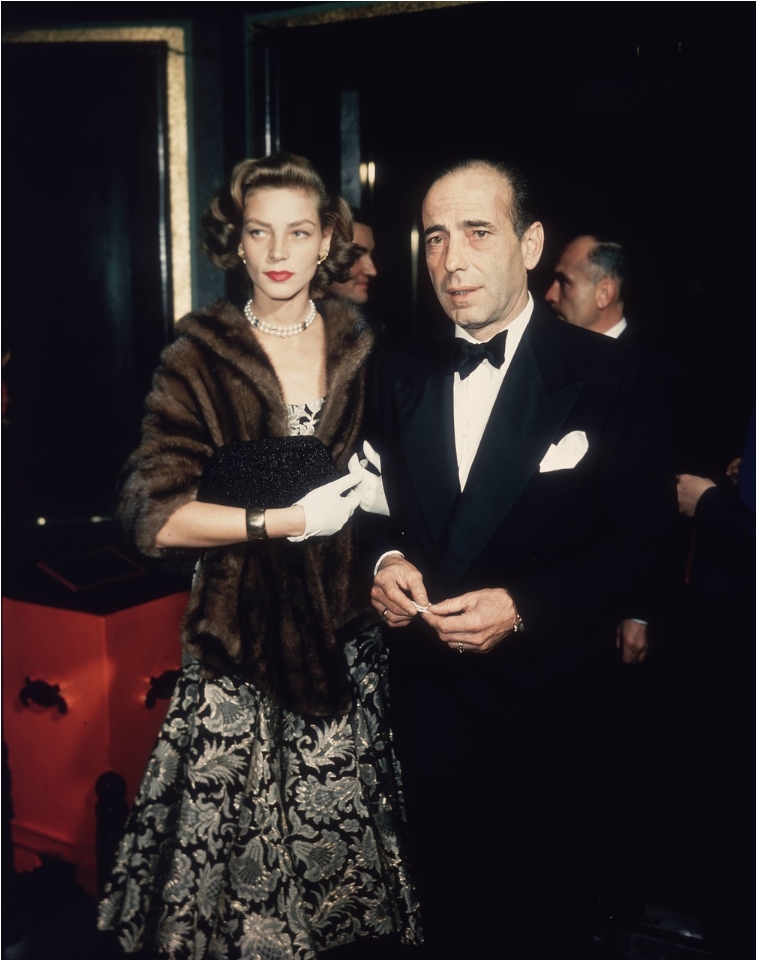 By the time Humphrey and Lauren met, he was already an established movie actor. He played in several Broadway shows in the 1920s, and he had already filmed Casablanca, his signature movie. And when they first met on the set, she was nervous, but found him to be a "friendly man." Three weeks into filming, he joked around her in her dressing room, kissed her, and asked for her number. The rest is history. They married in 1945, and stayed together for 12 years until his death in 1957.
3. Taylor Hackford and Helen Mirren in White Nights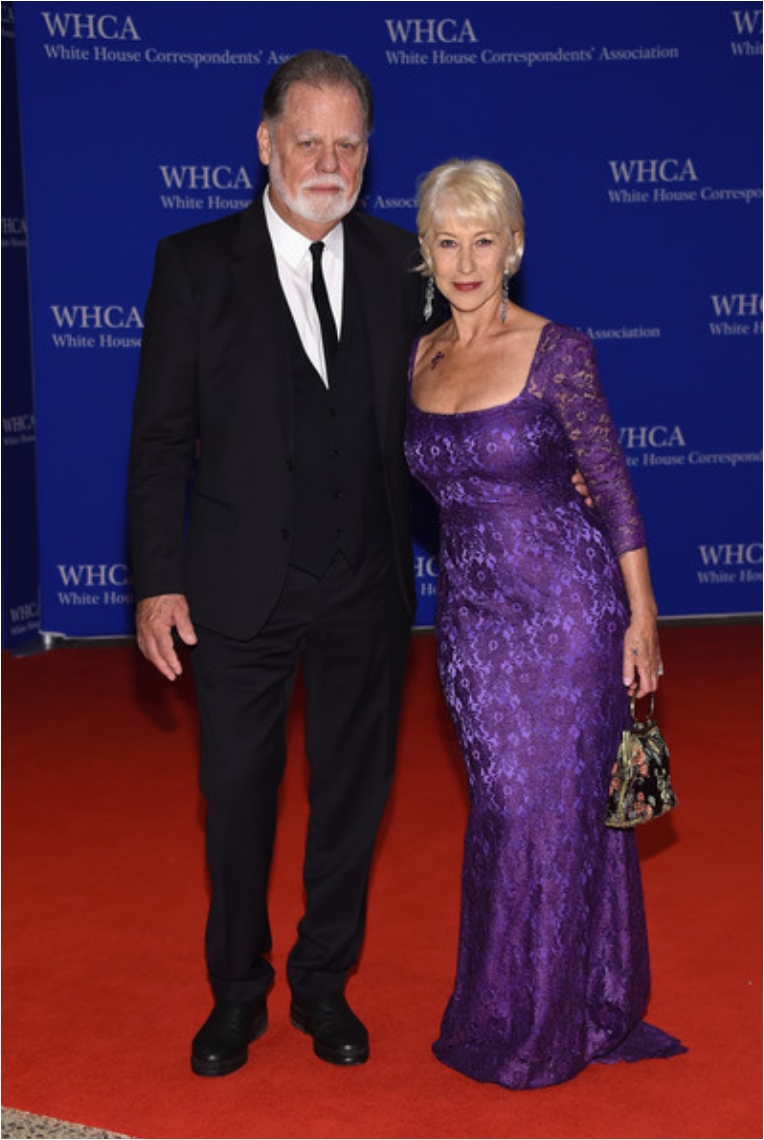 When you get married at 50, you know what you want from a husband. Not that younger women don't know, but over the years, you accumulate experience and you use that. Helen recently said that Taylor is the love of her life. She also noted that their romance is flourishing because they found each other later in life.
4. Vanessa Hudgens and Zac Efron in High School Musical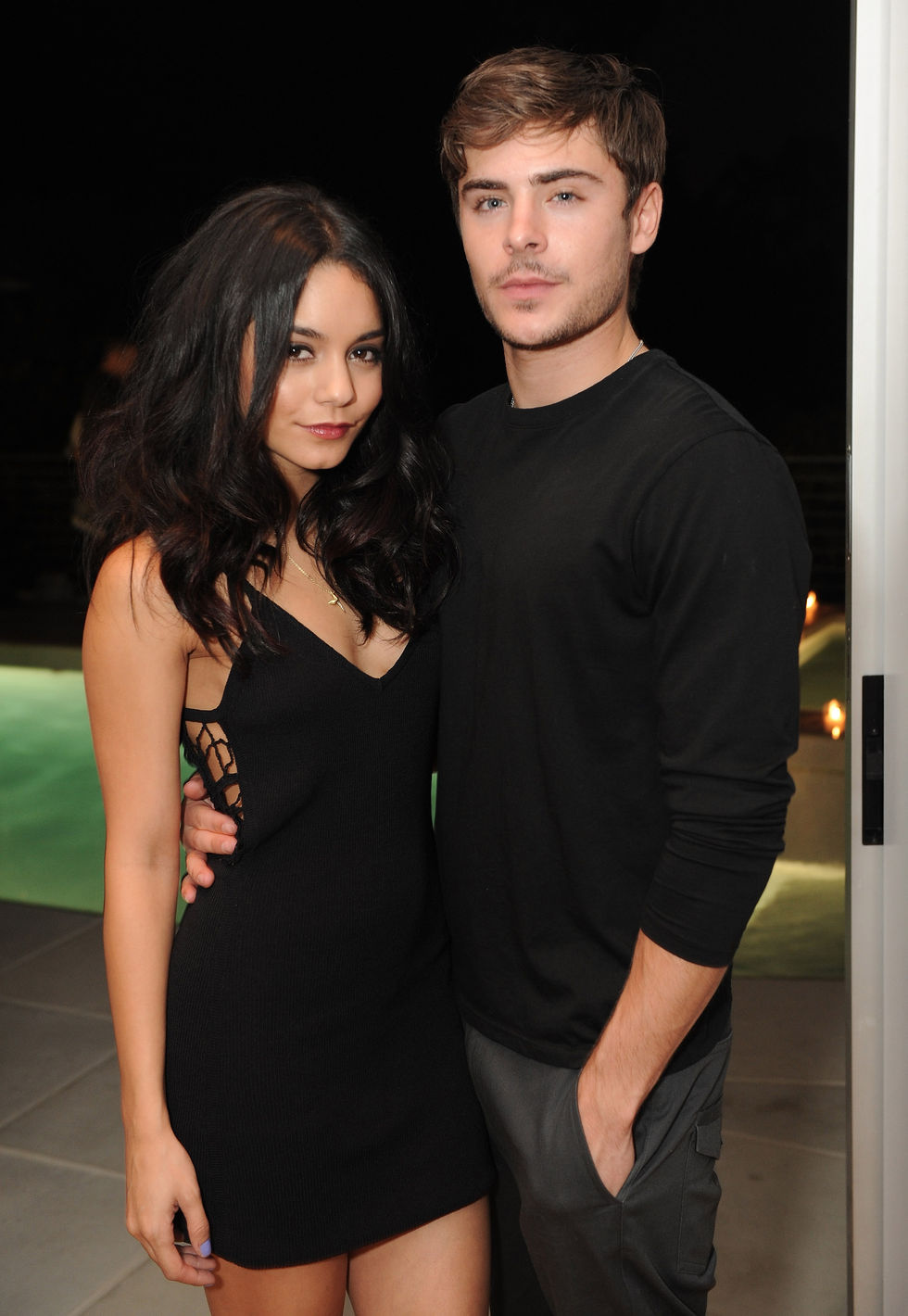 These two were everyone's favorite couple during High School Musical. Both were just young stars, and their careers took off after the movie. But they broke up in 2015, and Vanessa said it was a struggle to date Zac. The reason? He was just way too popular.
5. Leslie Mann and Judd Apatow in The Cable Guy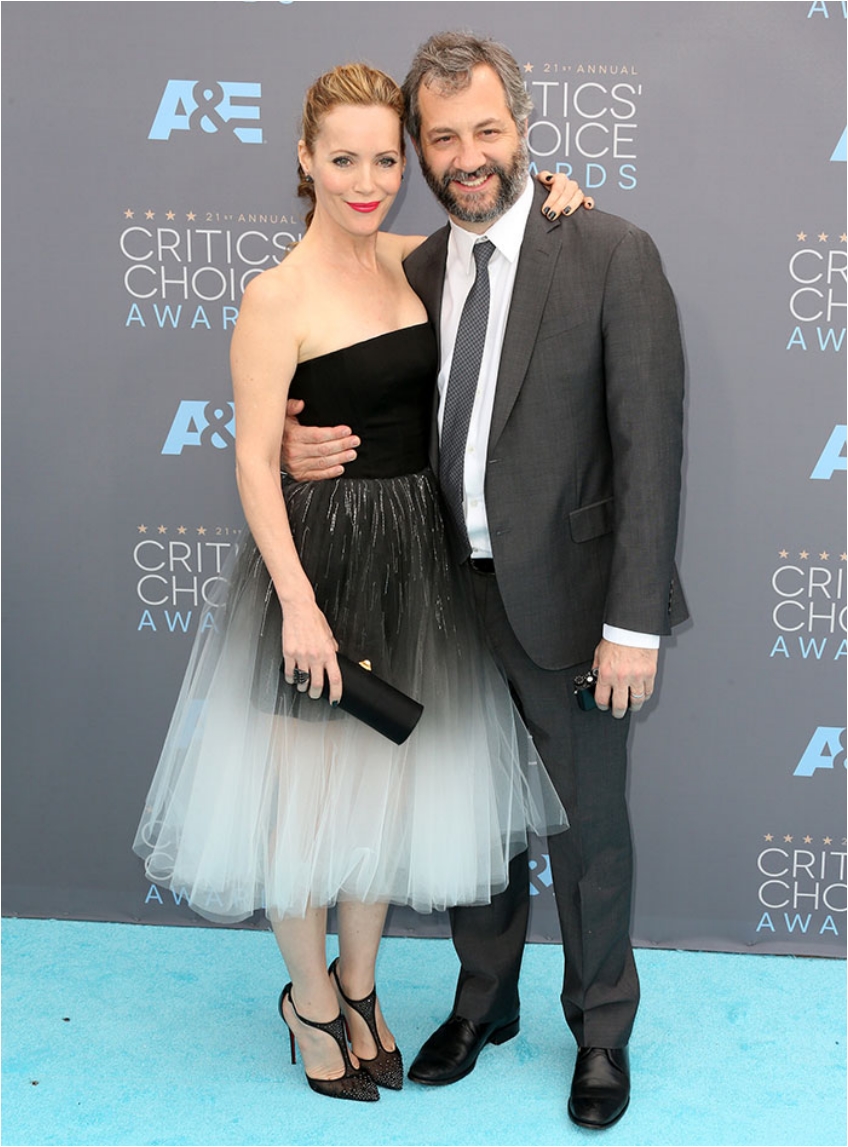 When you think of The Cable Guy, you think of Jim Carrey, the star of that movie. But it was Leslie who got the better prize. She met Judd Apatow on the set. The producer says he fell in love with Leslie the moment he saw her. And they have been together ever since.
6. Uma Thurman and Ethan Hawke in Gattaca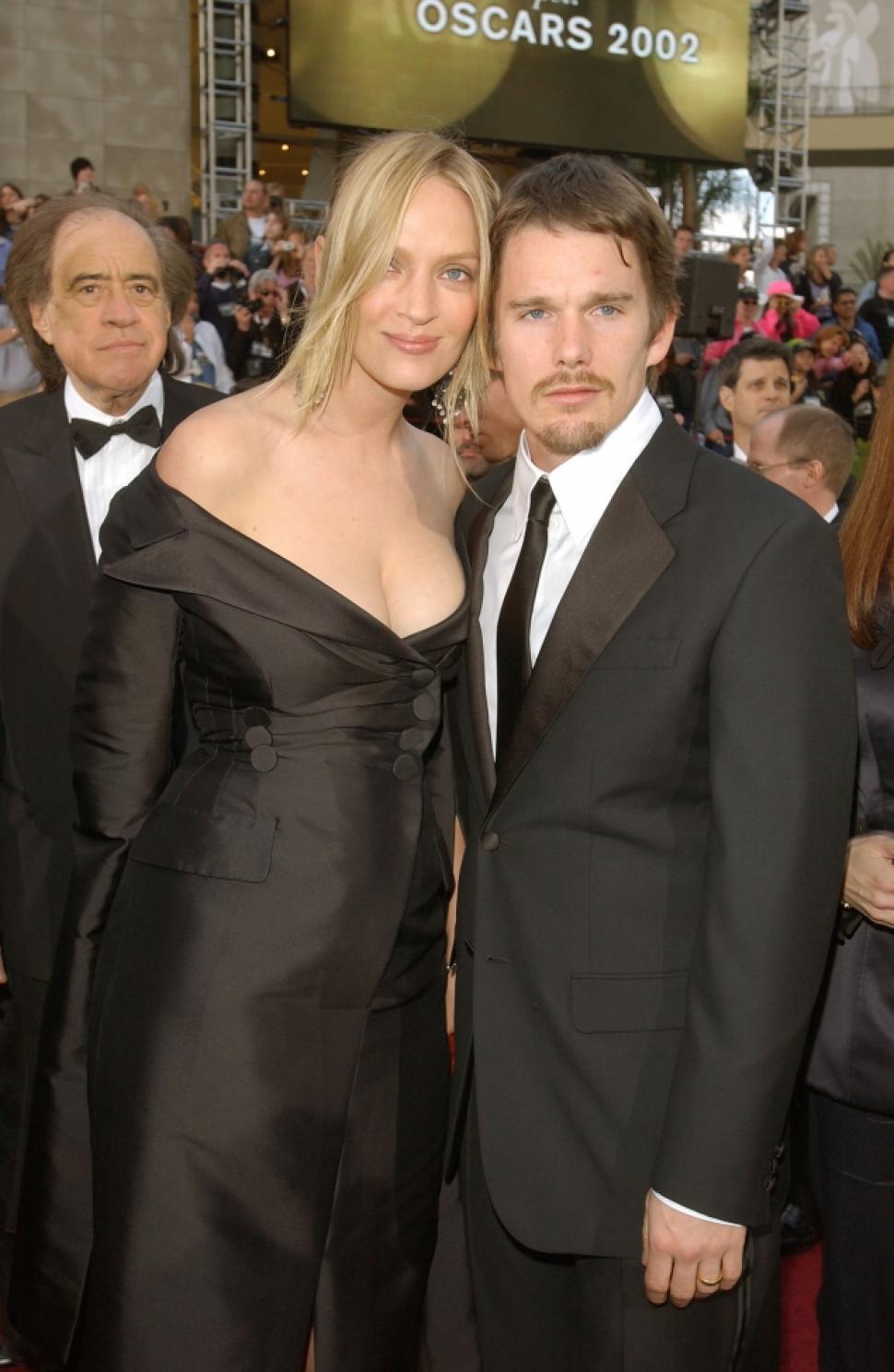 Thurman and Hawke dated for seven years. They have two children together, and they still care for their children together. Ethan has said a number of times it is a struggle and a challenge, but both he and Uma are determined to make the best of it. After all, the children shouldn't suffer.
7. Robbie Jarvis and Evanna Lynch in Harry Potter and the Order of the Phoenix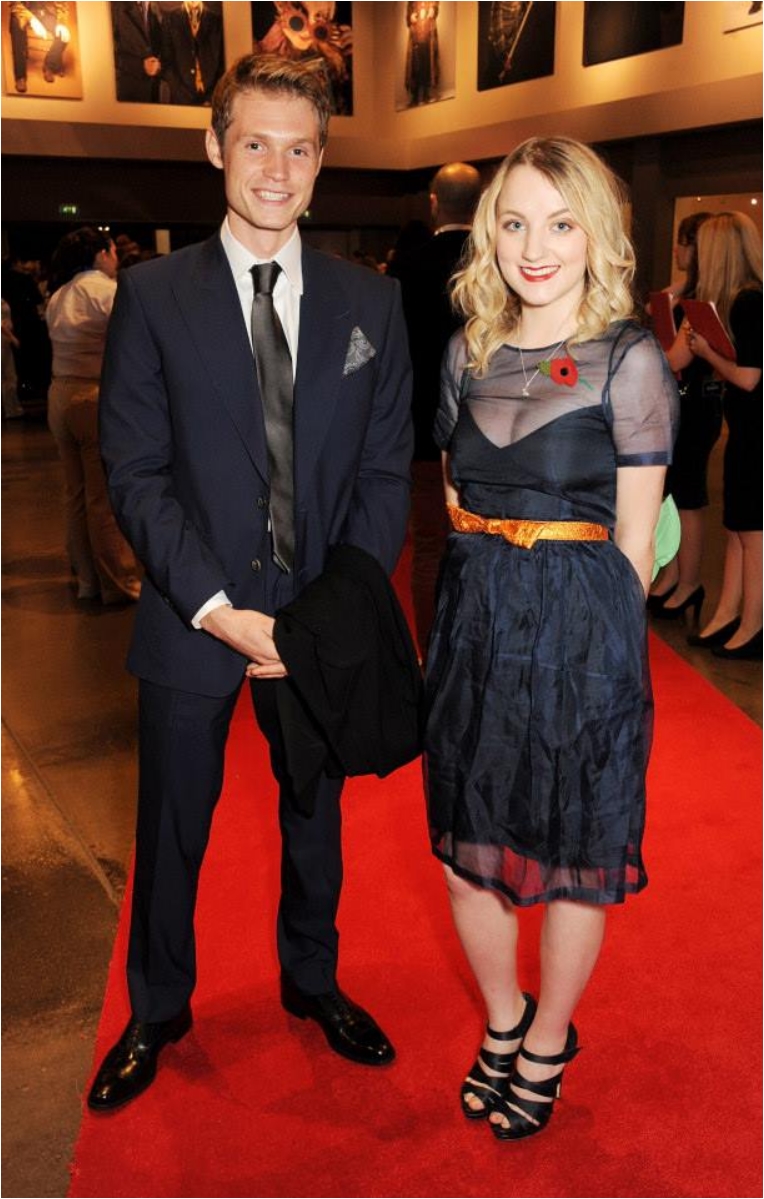 When you think of love affairs on set, you usually think of love interest between members of the main cast. But sometimes even the less famous cast members fall in love. A good example of that is Evanna and Robbie. The bad news, though, is that they split recently after meeting nine years ago.
8. Susan Sarandon and Tim Robbins in Bull Durham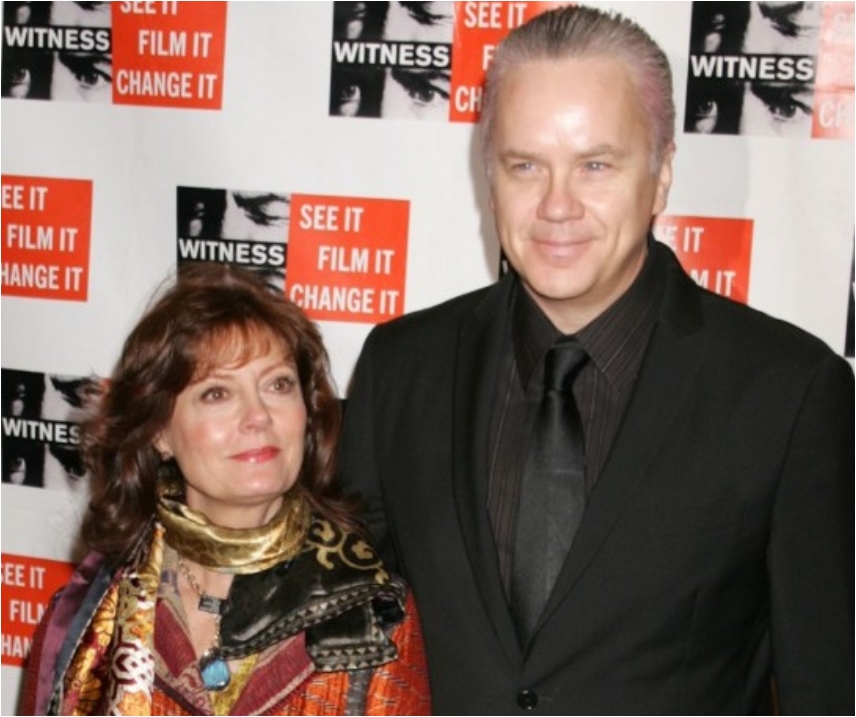 Everyone in Hollywood thought Susan and Tim would beat the odds and stay together forever. But that was just not in the cards. These two met in 1987, and were together for almost 30 years. They never got married because they didn't believe in marriage; their motto was that you don't take each other for granted when you're not married. The couple has two sons. They broke up in 2015, and nobody could believe it. Even Susan.
9. Freddie Prinze Jr. and Sarah Michelle Gellar in I Know What You Did Last Summer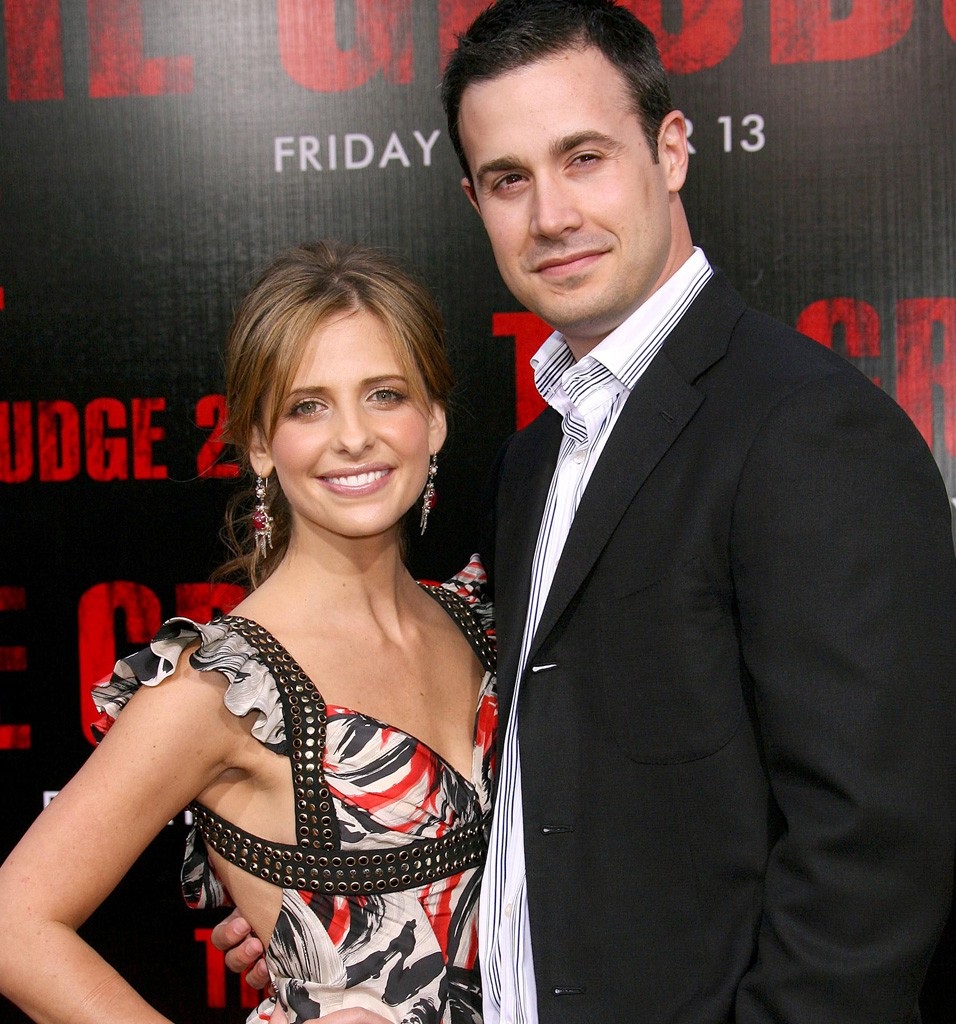 Sarah and Freddie look like the couple most in love at the moment. They married in 2002, and they are still together. They are definitely one of the longest tenured young couples in Hollywood. Their preoccupation at the moment? Cooking! And Sarah says they include their children in everything.
10. Blake Lively and Ryan Reynolds in Green Lantern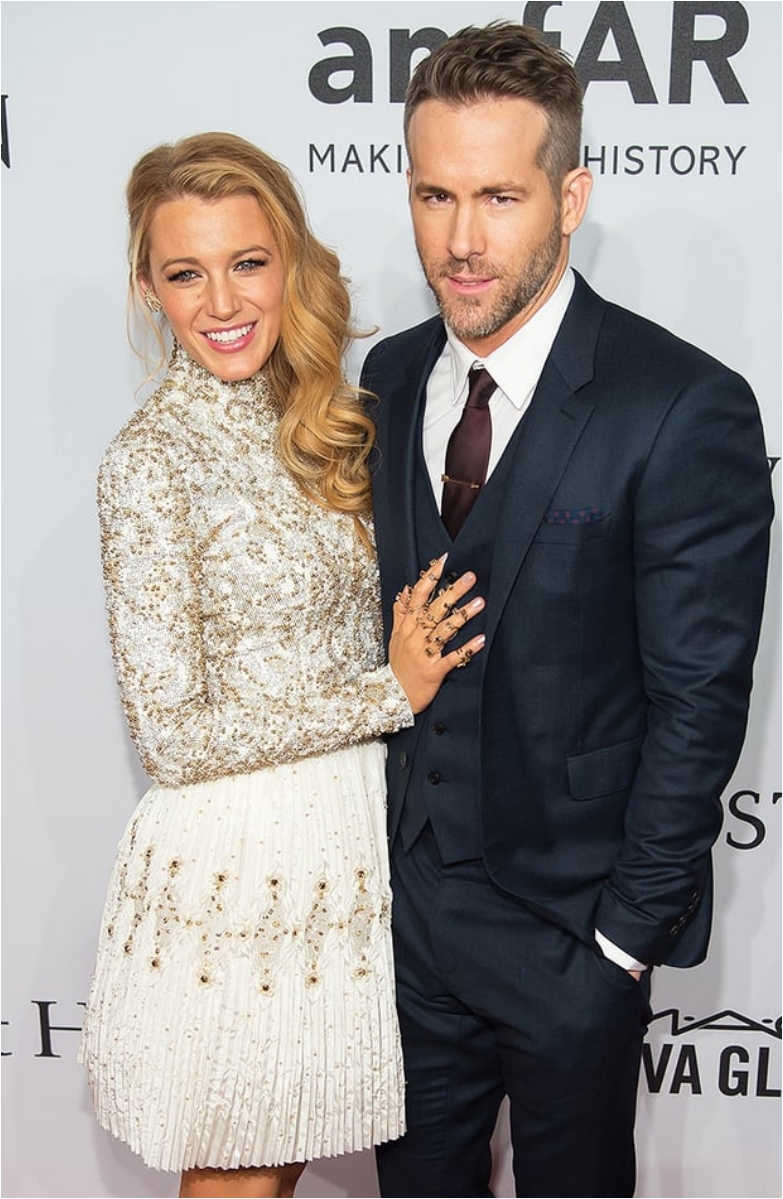 Bad news for Ryan Reynolds: the Green Lantern movie was a disaster. Good news: he met the love of his life. And that's the only thing he can take away from that movie. Ryan and Blake recently had their second child together.
11. Jennifer Connelly and Paul Bettany in A Beautiful Mind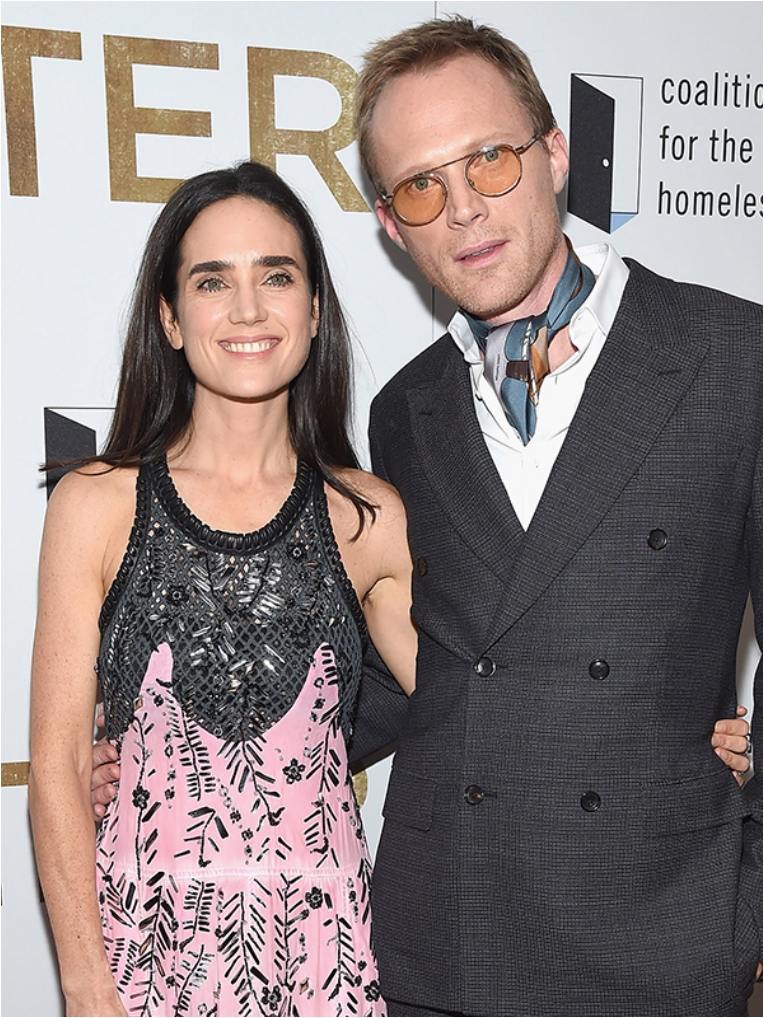 It pays to know how to play the guitar. Jennifer says that when Paul played the guitar, he won her over. He was mesmerized by her beauty, and she fell in love with his music. Of course, Paul isn't a successful musician, but he had the talent to play the guitar. They have been inseparable ever since.
12. Ben Affleck and Jennifer Garner in Daredevil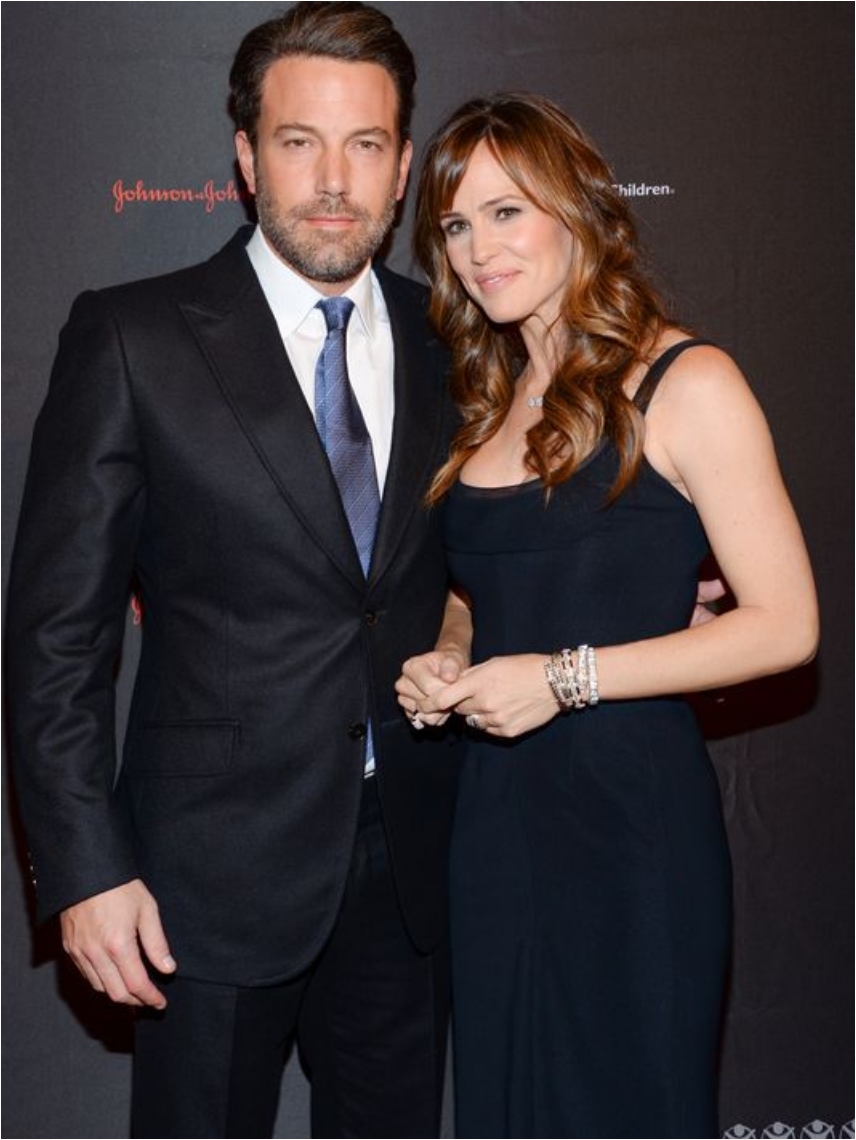 Similar to Ryan Reynolds, Ben Affleck got only one good thing from Daredevil. It was one of the first superhero movies in Hollywood, but it was a disaster. Nonetheless, Affleck met Garner on the set, and they were together until 2015, when they separated. They filed for divorce in April 2017.
13. Leighton Meester and Adam Brody in The Oranges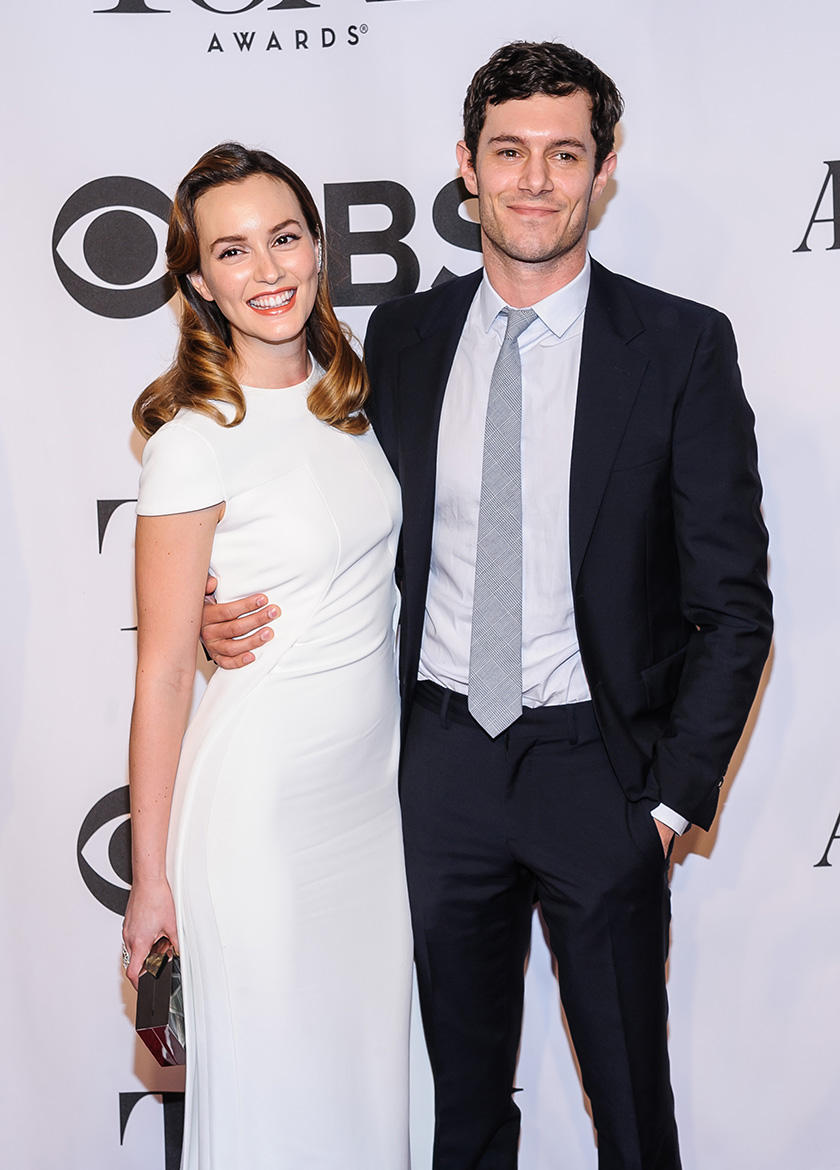 These two are newly wed, and they have been together for just a few years. But it seems like their love will last for a long time. They are famous for being a "private couple," but they are known to go out in public every now and then.
14. Alec Baldwin and Kim Basinger in The Married Man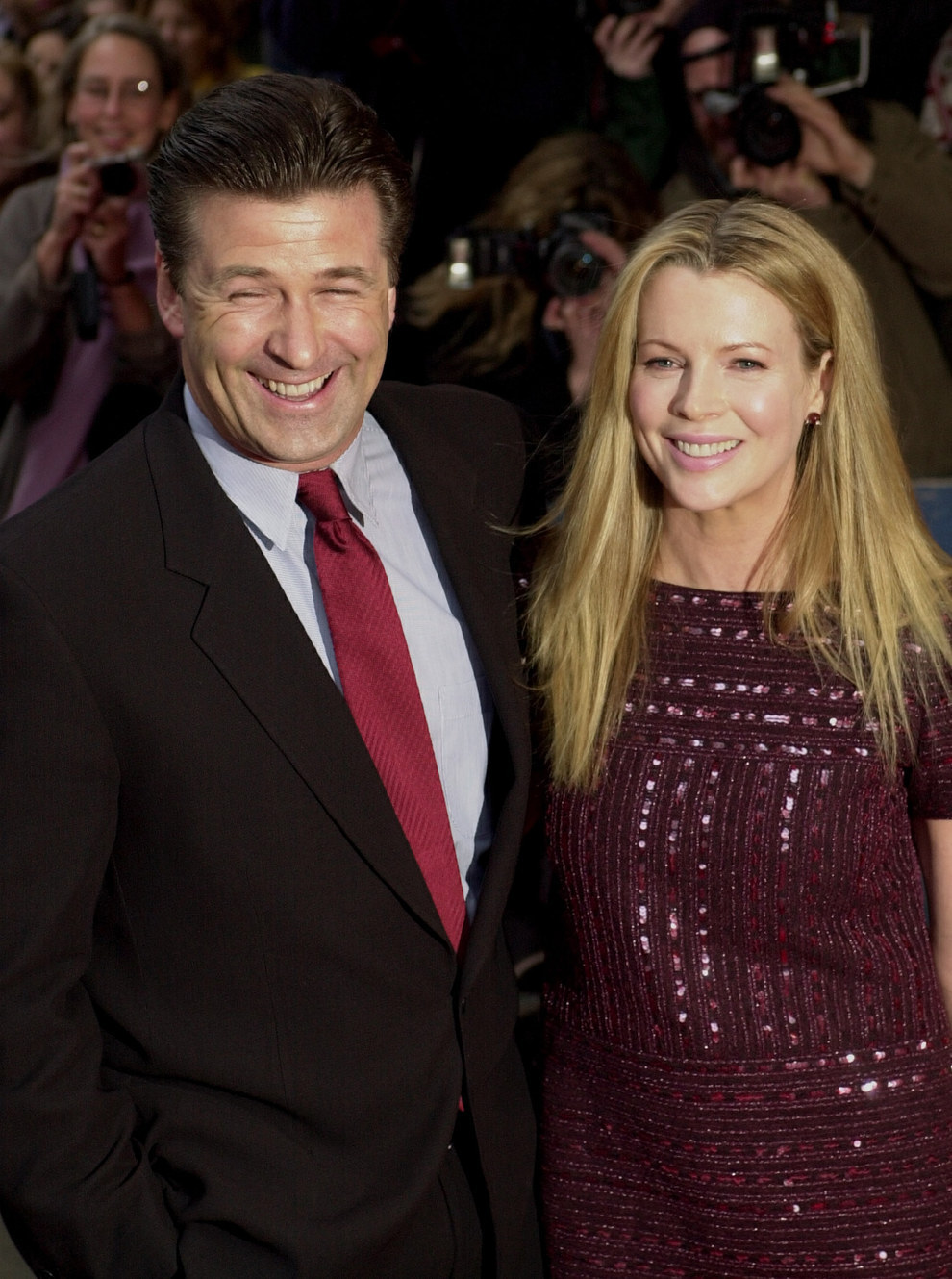 Alec and Kim were one of the most successful actors in the 1990s. They played lovers in The Married Man, and their love flourished for a while. They married in 1993 and had a daughter in 1995. But their love was not meant to be. In 2001, Kim filed for a divorce. Years after, they're cool with each other, but their divorce was "nasty."
15. Frances McDormand and Joel Coen in Blood Simple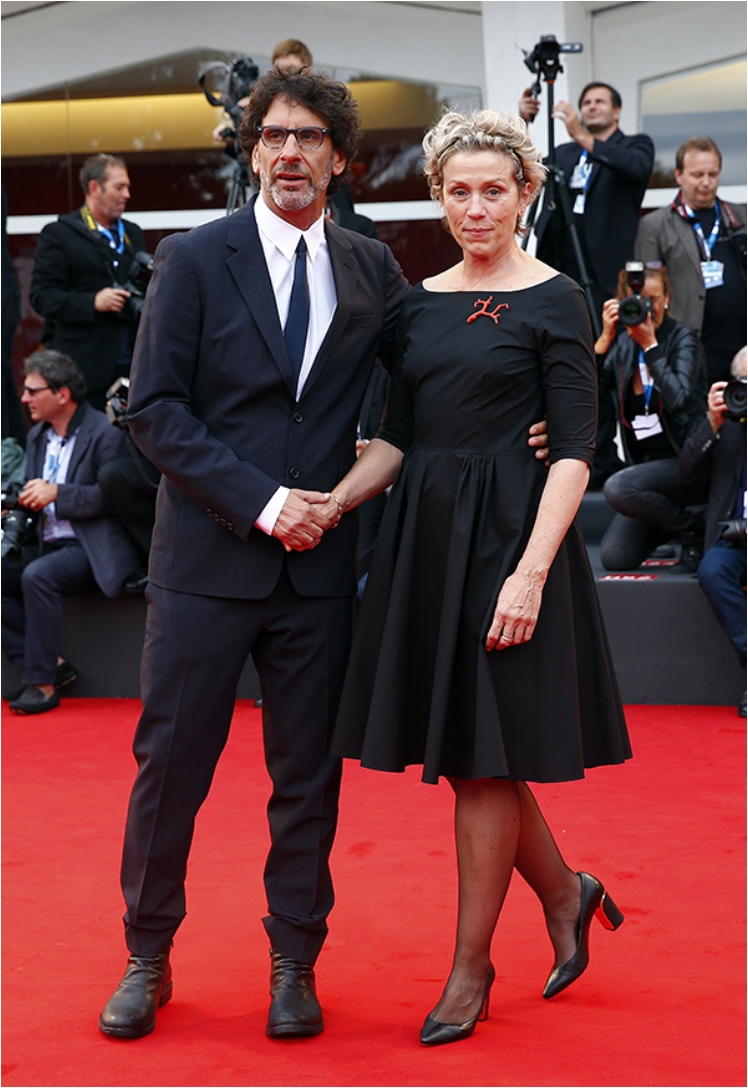 They have been together for more than 30 years. The secret to their enduring love is simple: According to Joel, "like good movies, a good marriage comes down to storytelling." We have to believe them since they have been married since 1984. It's good to be an actress and a producer duo, for sure!

16. Anna Camp and Skylar Astin in Pitch Perfect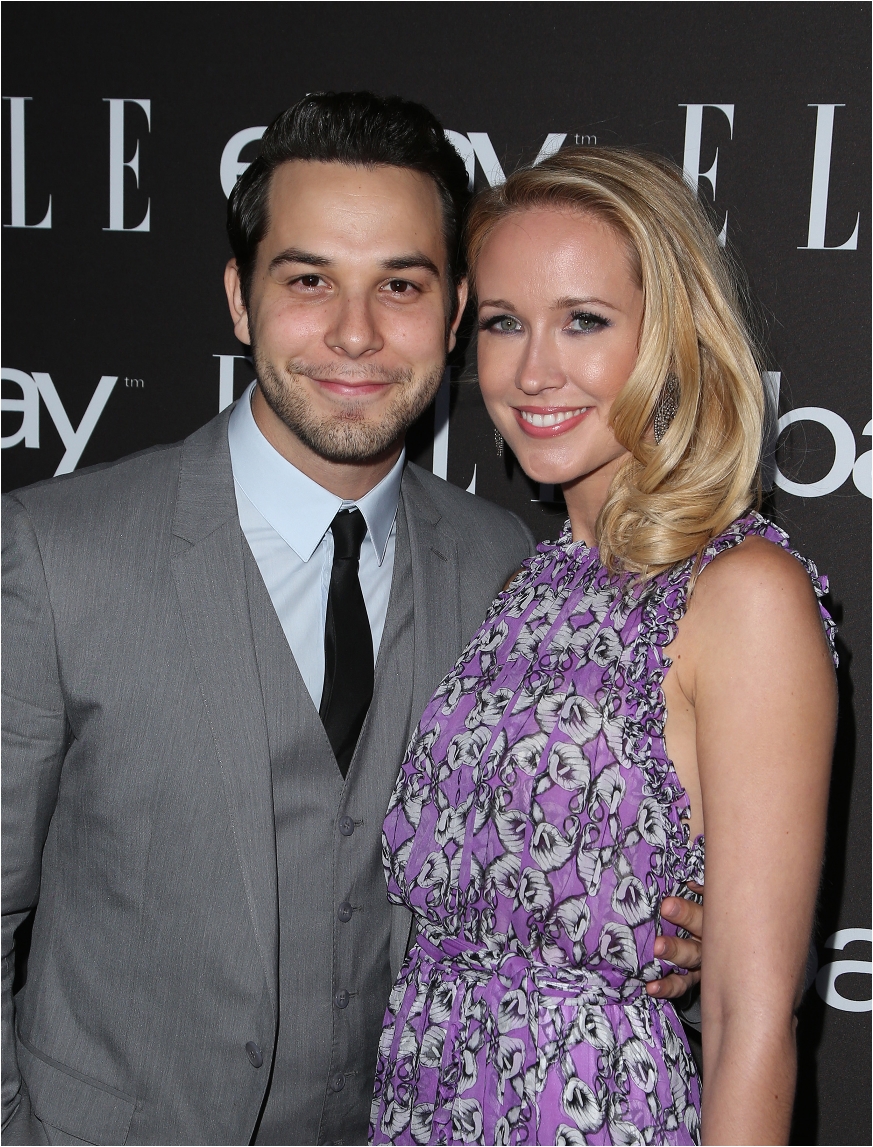 These two dated for a few years, and they finally got married in 2016. They spent their honeymoon in Italy.
17. Annette Bening and Warren Beatty in Bugsy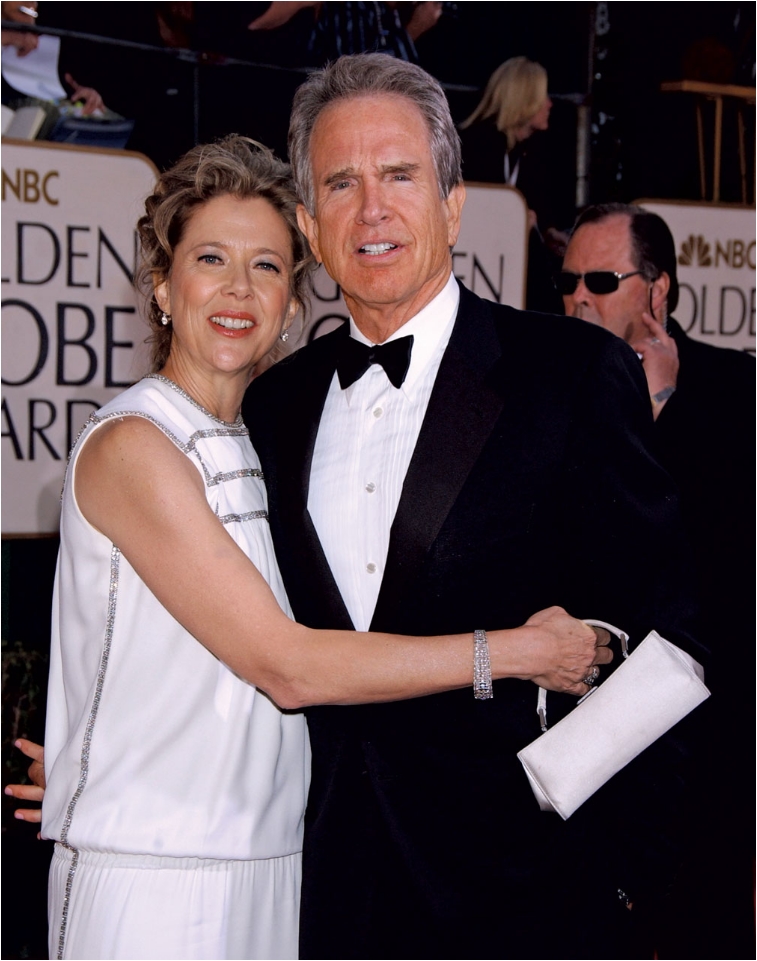 Warren was 55 years old when he married Annette. These two are the perfect proof that you can find love at an older age and stay together. After all, they have been married for more than 24 years.
18. Miley Cyrus and Liam Hemsworth in The Last Song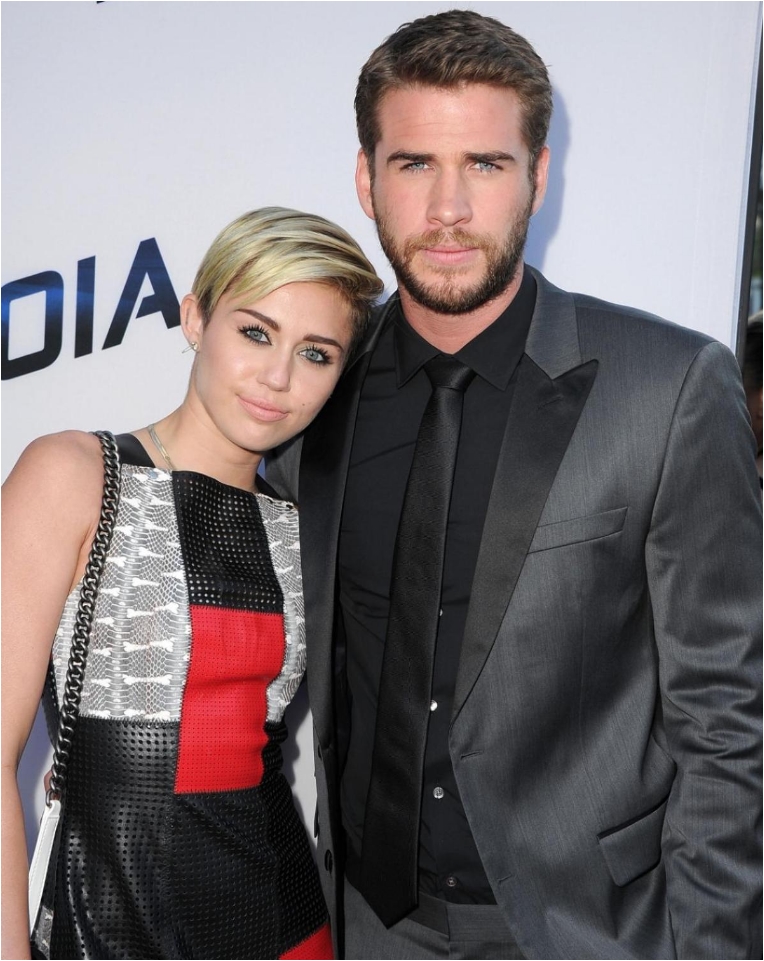 Miley is one of the more controversial music performers in Hollywood. But in her private life, she is very calm. At least that's what her fiancé says. Fun fact: he recently gave her another engagement ring, just because she turned 24.
19. Justin Theroux and Jennifer Aniston in Wanderlust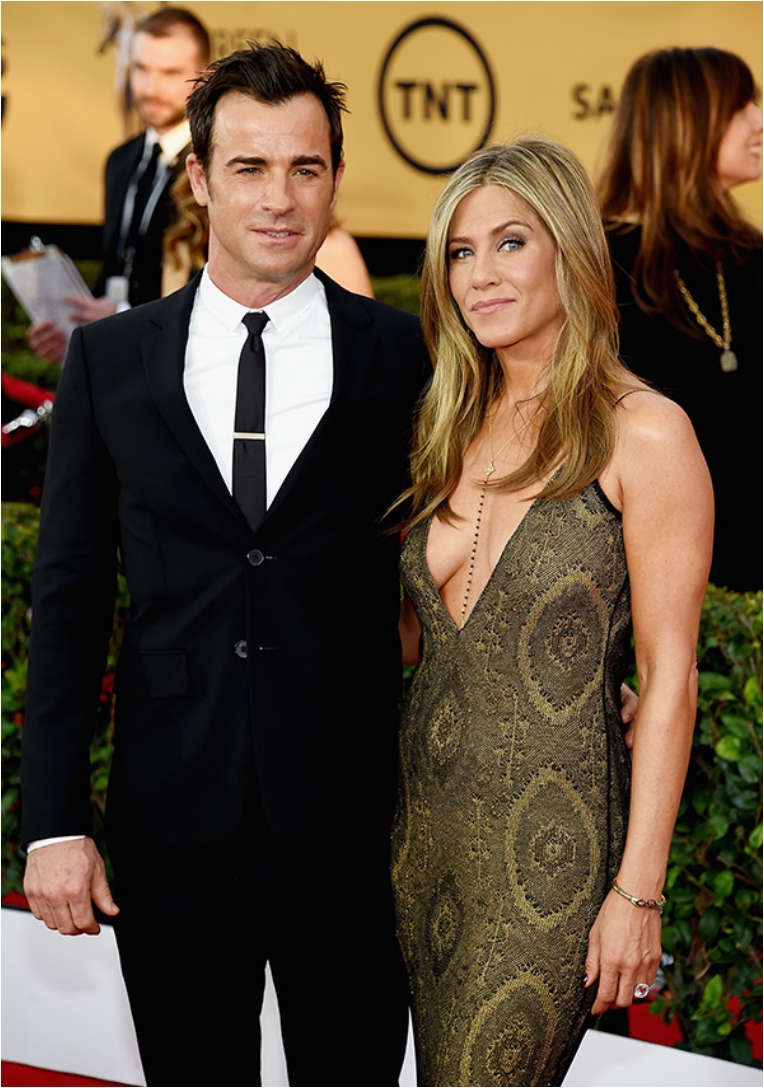 Justin and Jennifer got married in 2015. But it seems like things are not as good anymore. The never-ending rumors about their divorce are catching on fire, especially since Brad Pitt and Angelina Jolie divorced. According to some rumors, Justin is overprotective of Jennifer now that Pitt is single. Brad and Aniston were married before he met Jolie.
20. Hugh Dancy and Claire Danes in Evening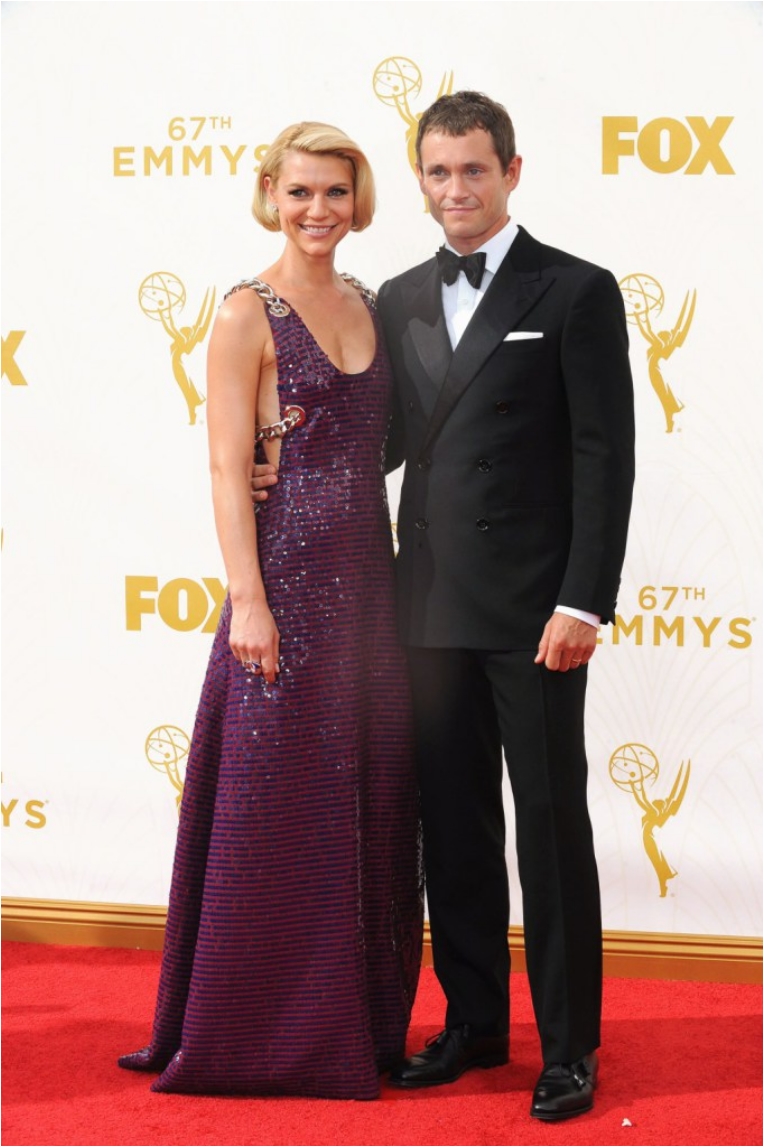 They have been married for more than seven years now. And they look like they can stay married for many more. This couple has fun every chance they get. The two have a son, and they love dressing him up for Halloween.
21. Nicole Kidman and Tom Cruise in Days of Thunder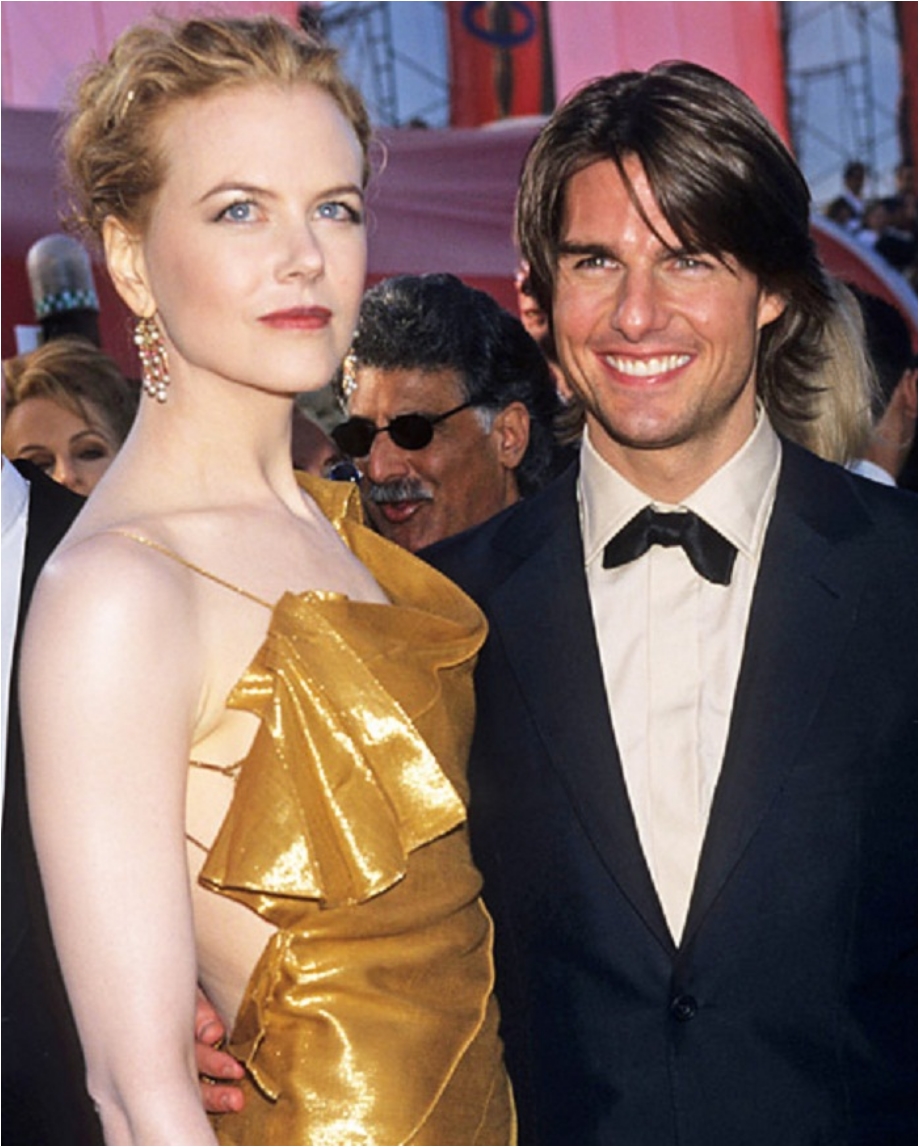 Tom and Nicole were the best couple of the 90s. And according to Nicole, she fell in love instantly. In her own words, "my jar dropped when I saw Tom." The couple married in 1990, and played in several movies together. They have two biological children and two adopted children. Cruise and Kidman called it quits in 2001.
22. Anna Paquin and Stephen Moyer in True Blood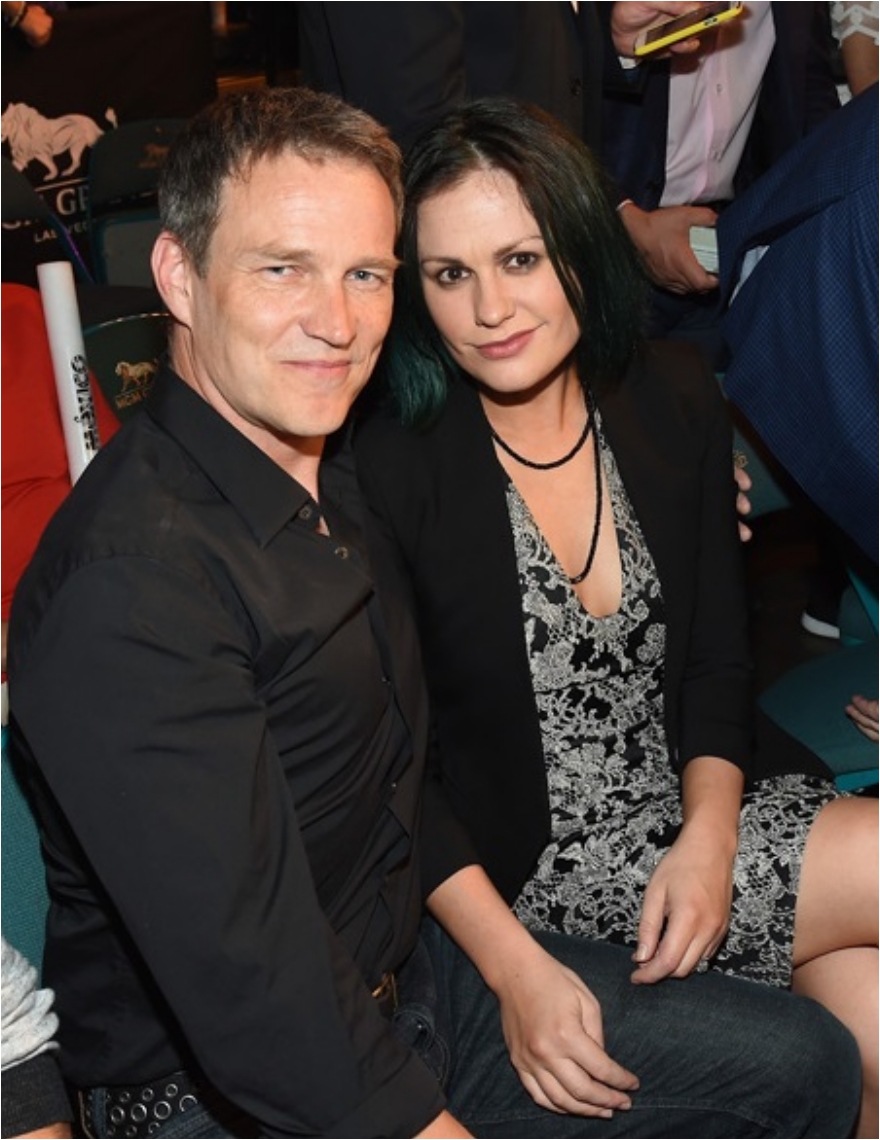 Fun fact: Stephen directed the sex scenes of True Blood involving his wife. They fell in love instantly when they met on set, and he enjoyed every day of filming together.
23. Natalie Portman and Benjamin Millepied in Black Swan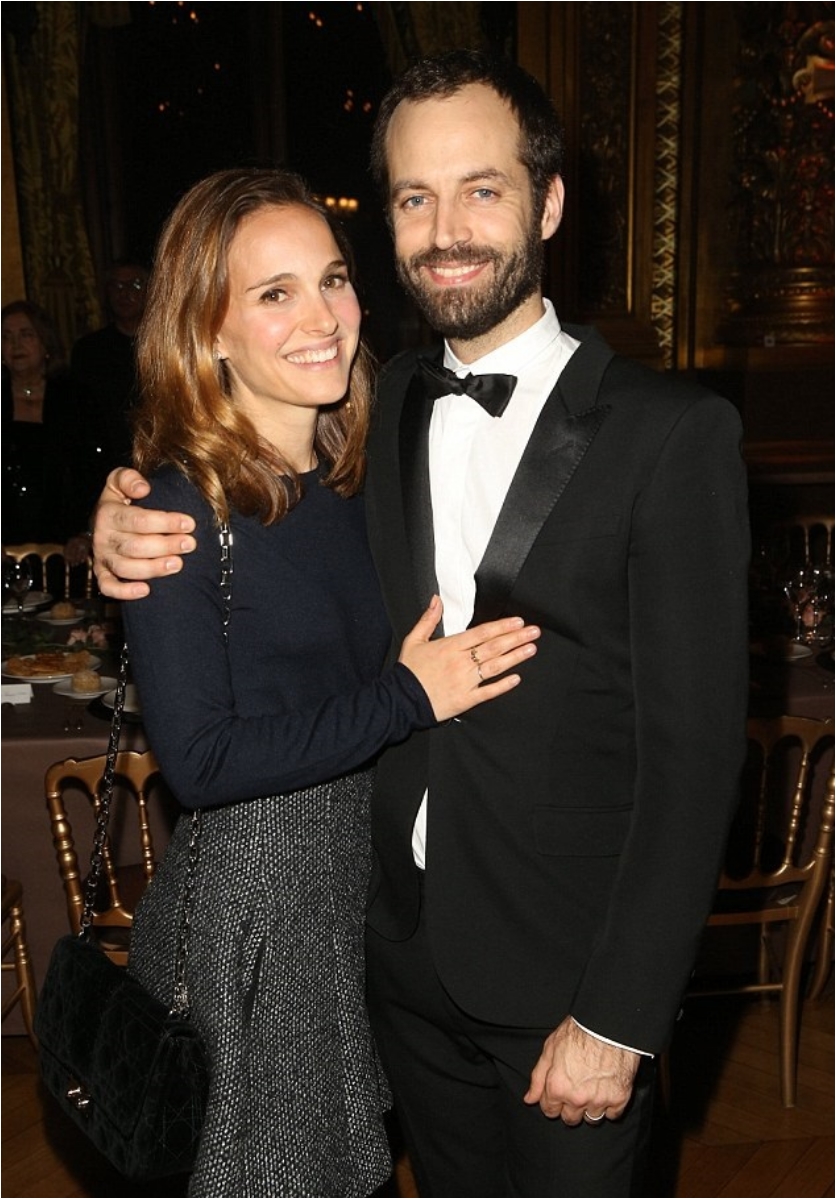 Benjamin was responsible for teaching Natalie to dance for her role in Black Swan. And shortly after they married, he left the Paris ballet to be with her. Benjamin was a very successful choreographer, but he chose love over career.
24. Channing Tatum and Jenna Dewan in Step Up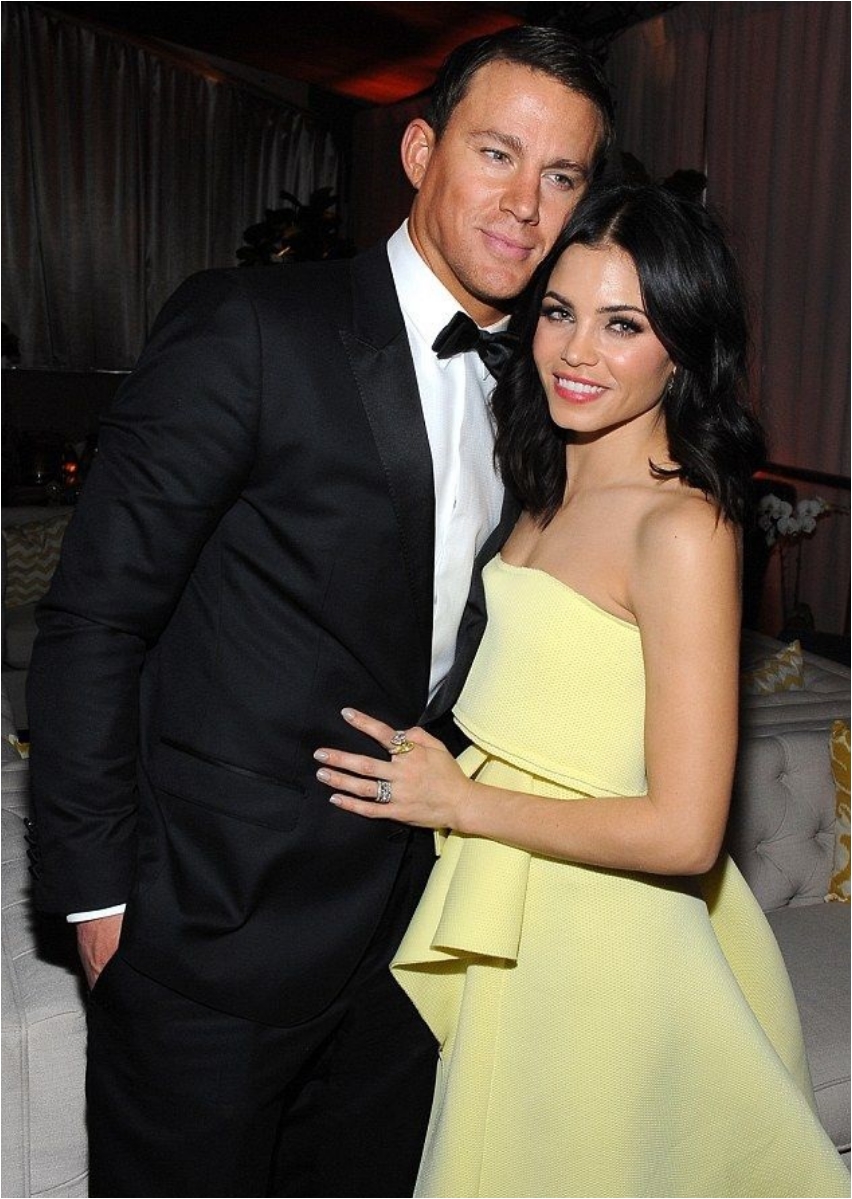 It's been ten years since these two met for the first time. And they look as happy and as in love as ever. Even more, rumors are that Channing and his wife are planning a second baby. We wish them all the best.
25. Eva Mendes and Ryan Gosling in The Place Beyond the Pines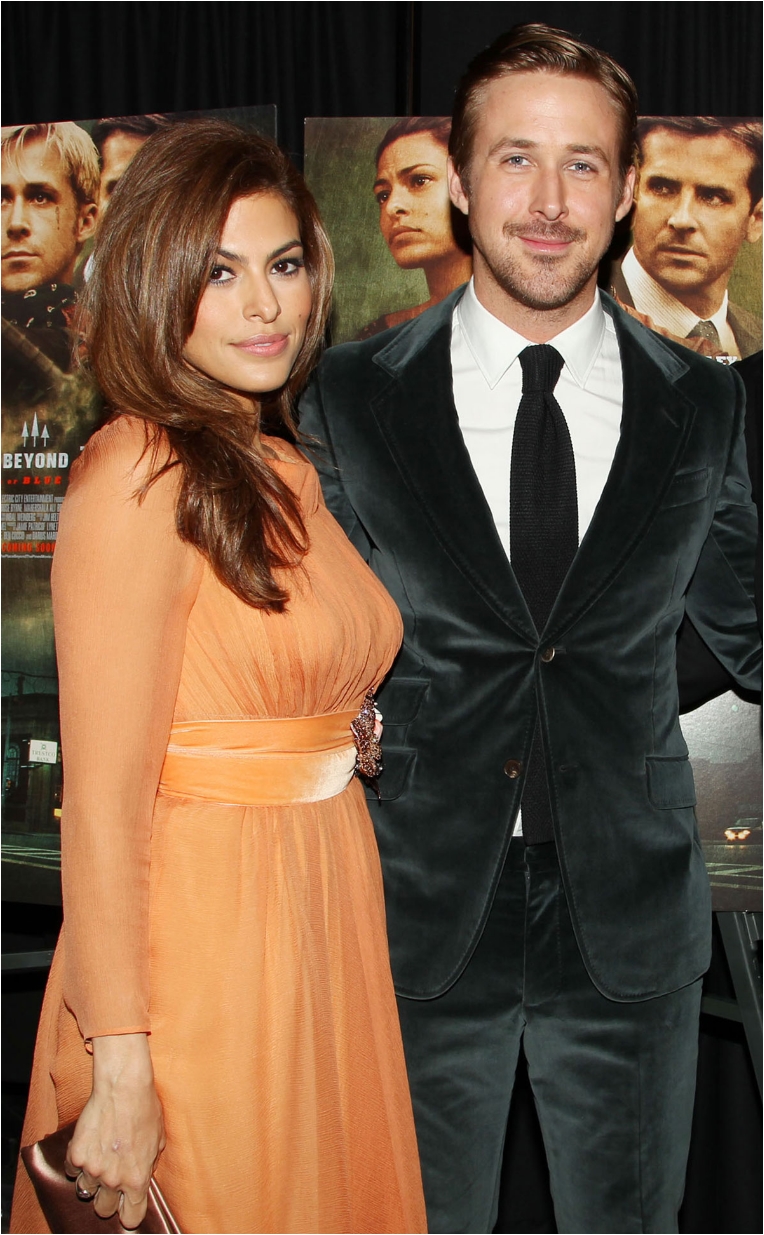 In the past few months, Ryan and Eva were the subject of many rumors. And it all came down to the simple question: are they married or not? Rumors escalated in September after the news of the Brangelina divorce. Close, anonymous friends to the couple stated that they are newlyweds. They even went as far as saying the couple tied the knot earlier this year. But then a report came from the Eva and Ryan camp, stating that they are not married. One friend, however, said they always seemed like a married couple, since they are that close.
26. Paul W.S. Anderson and Milla Jovovich in Resident Evil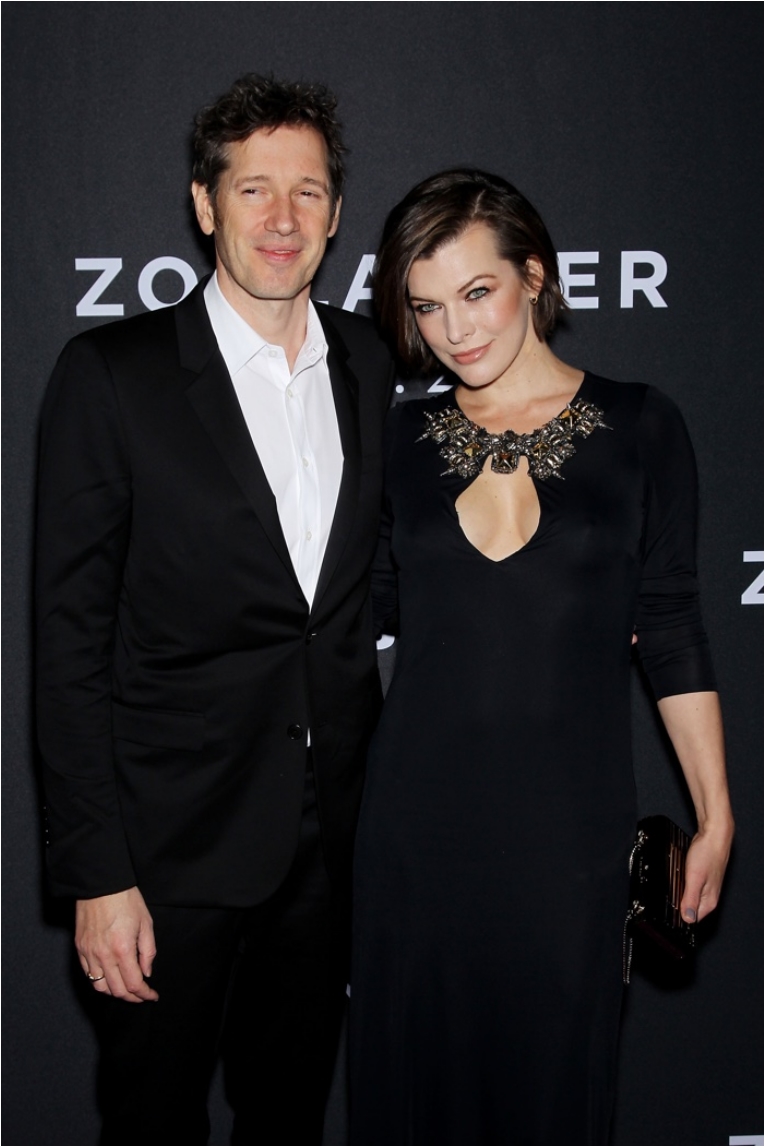 They say the third time is the charm. And for Milla Jovovich, it seems like that's the case. The actress was married twice before, the first time when she was just 16 years old. They met for the first time in 2002, when he was directing Resident Evil and Milla was the lead role. After a six-year engagement, they finally got married in 2009. The ceremony was intimate, with just 50 guests, and Milla designed her own wedding dress.
27. Emma Stone and Andrew Garfield in The Amazing Spiderman
The love is still strong between these two. But their hectic schedules in 2015 caused them to break up. Recently, Emma said that she still loves Andrew. The two remain friends, and have been seen together a couple of times. Are they back together?
28. Kirsten Steward and Robert Pattison in Twilight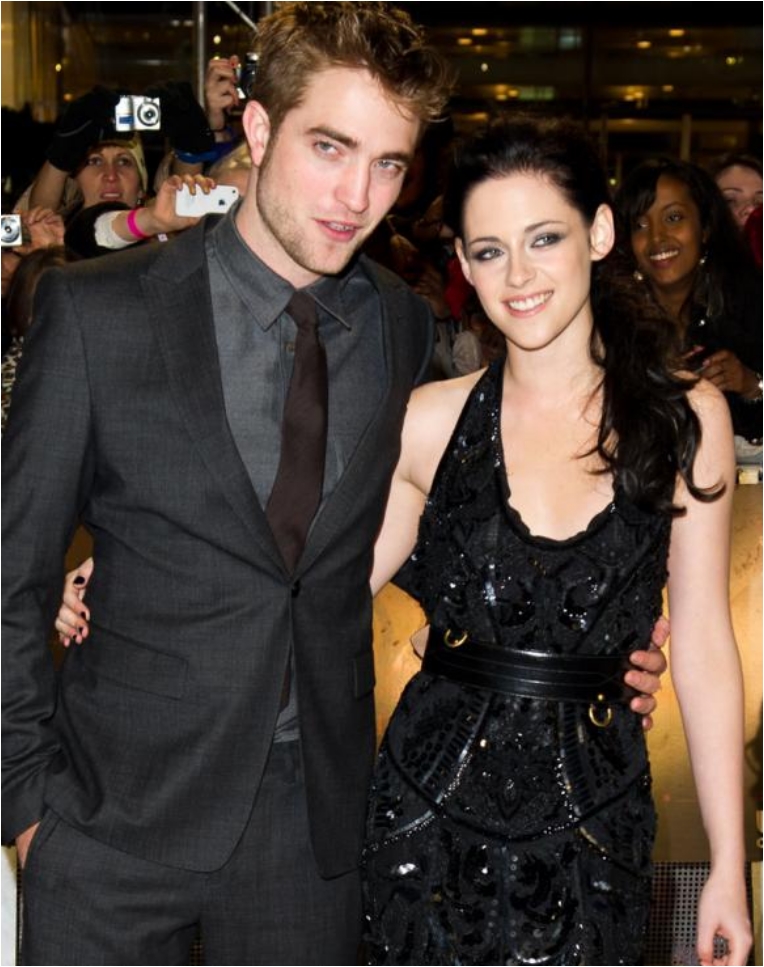 Kirsten and Robert denied the rumors that they were dating for so long that it became obsolete. It is still unclear when they started their relationship and when they ended it. But there were rumors they started dating when they filmed the first movie, and then broke up by the time they filmed the last Twilight movie. Apparently, Robert was angry she started seeing other people, and had trouble filming the last movie with her.
29. Hayden Christensen and Rachel Bilson in Jumper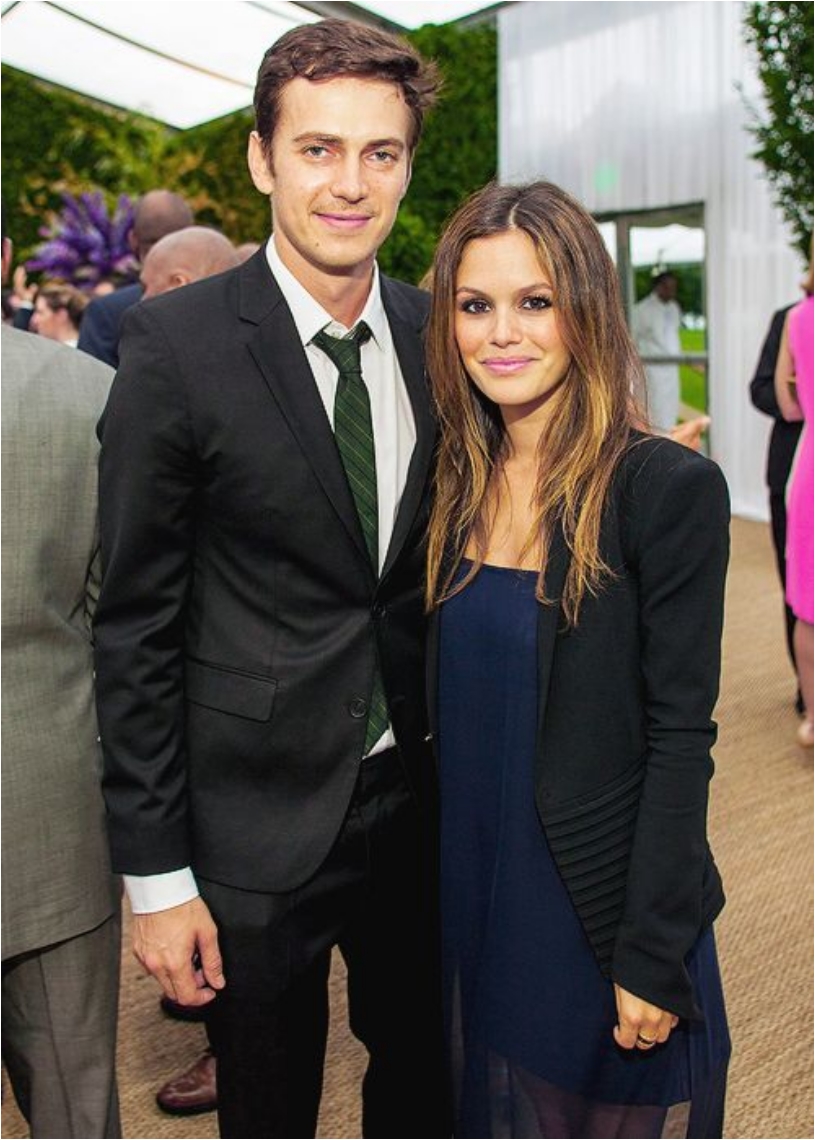 These two are just adorable. They constantly fill their Instagram news feed with pictures of themselves as well as with their daughter. Their daughter, Briar Rose, is also the reason why neither of the two has been in a movie for a while.
30. Michael Fassbender and Alicia Vikander in The Light Between Oceans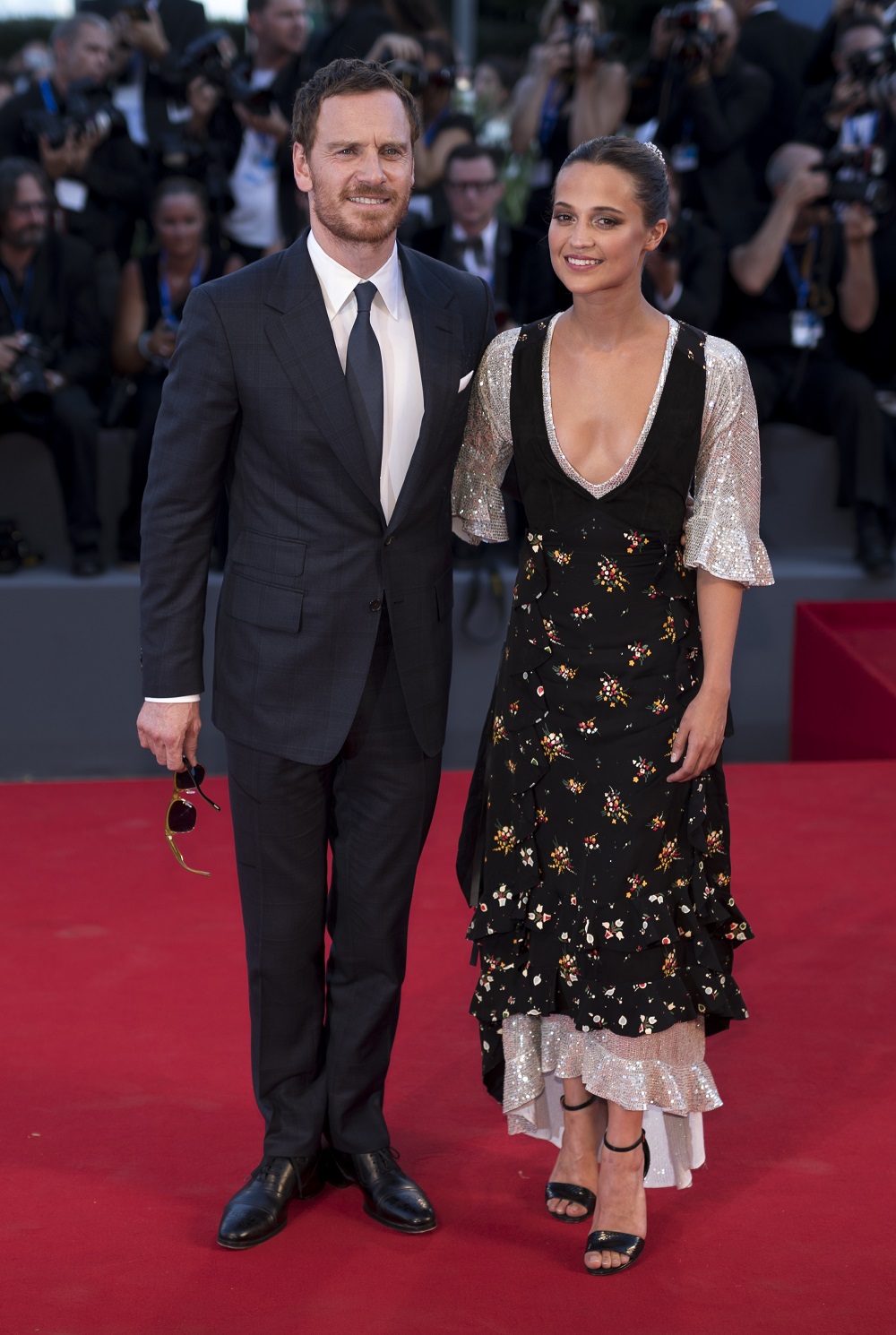 There were rumors back in 2015 that the couple split after one year of dating. But it was just that—rumors. After meeting on set in 2014, Michael and Alicia are very much in love, and she recently spoke about the relationship. In a cover story for a magazine, Alicia openly stated that they never hide the fact they are a couple.
31. Jessica Alba and Cash Warren in Fantastic Four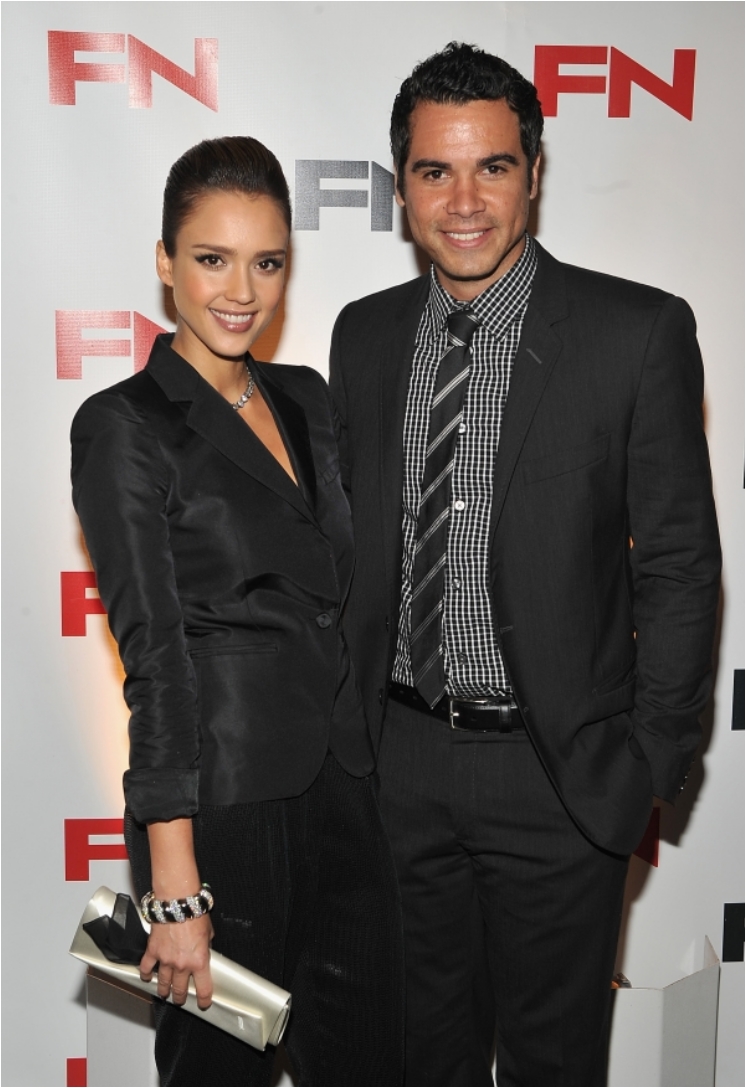 They got married young, and that was a challenge. But despite being married for eight years, these two are still very much in their honeymoon stage. Jessica and Cash dated for a few years before finally tying the knot, and now they have two beautiful children.
32. Naomi Watts and Liev Schreiber in The Painted Veil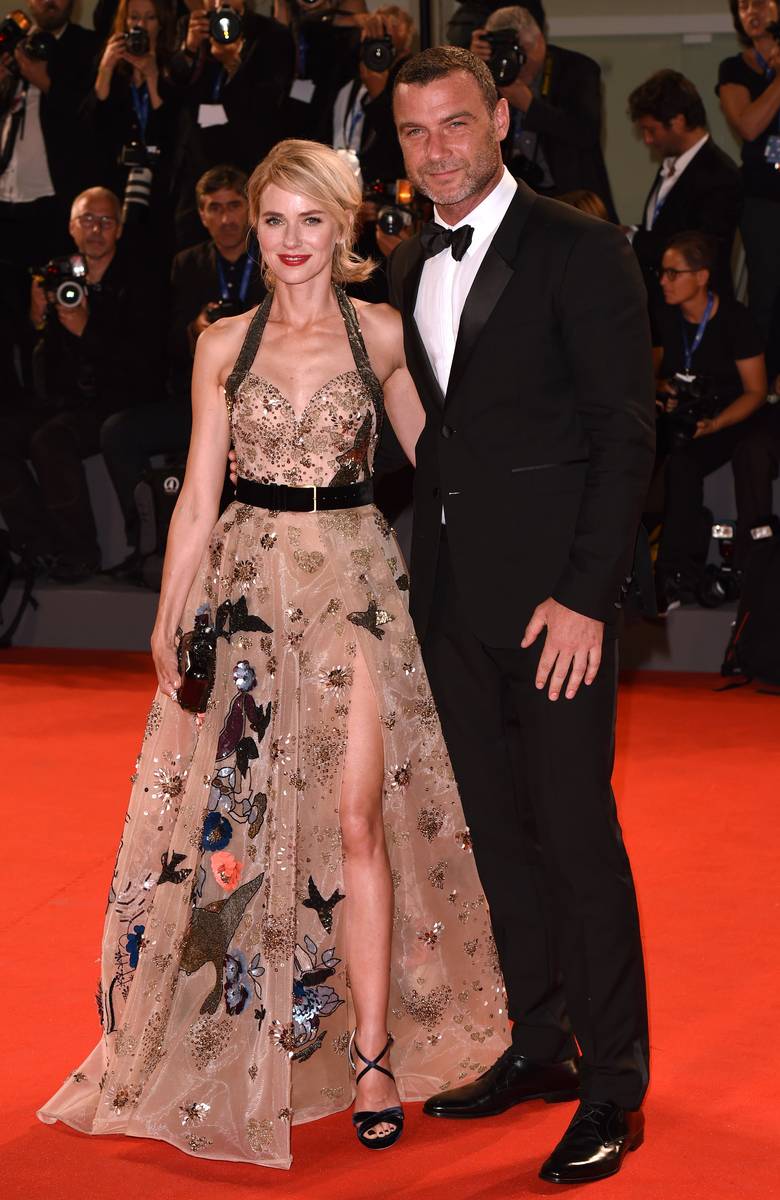 These two just recently ended their relationship. After 11 years together, the couple decided it was time to move on. Naomi and Liev never married, but they still have two children together.
33. Brad Pitt and Angelina Jolie in Mr. and Mrs. Smith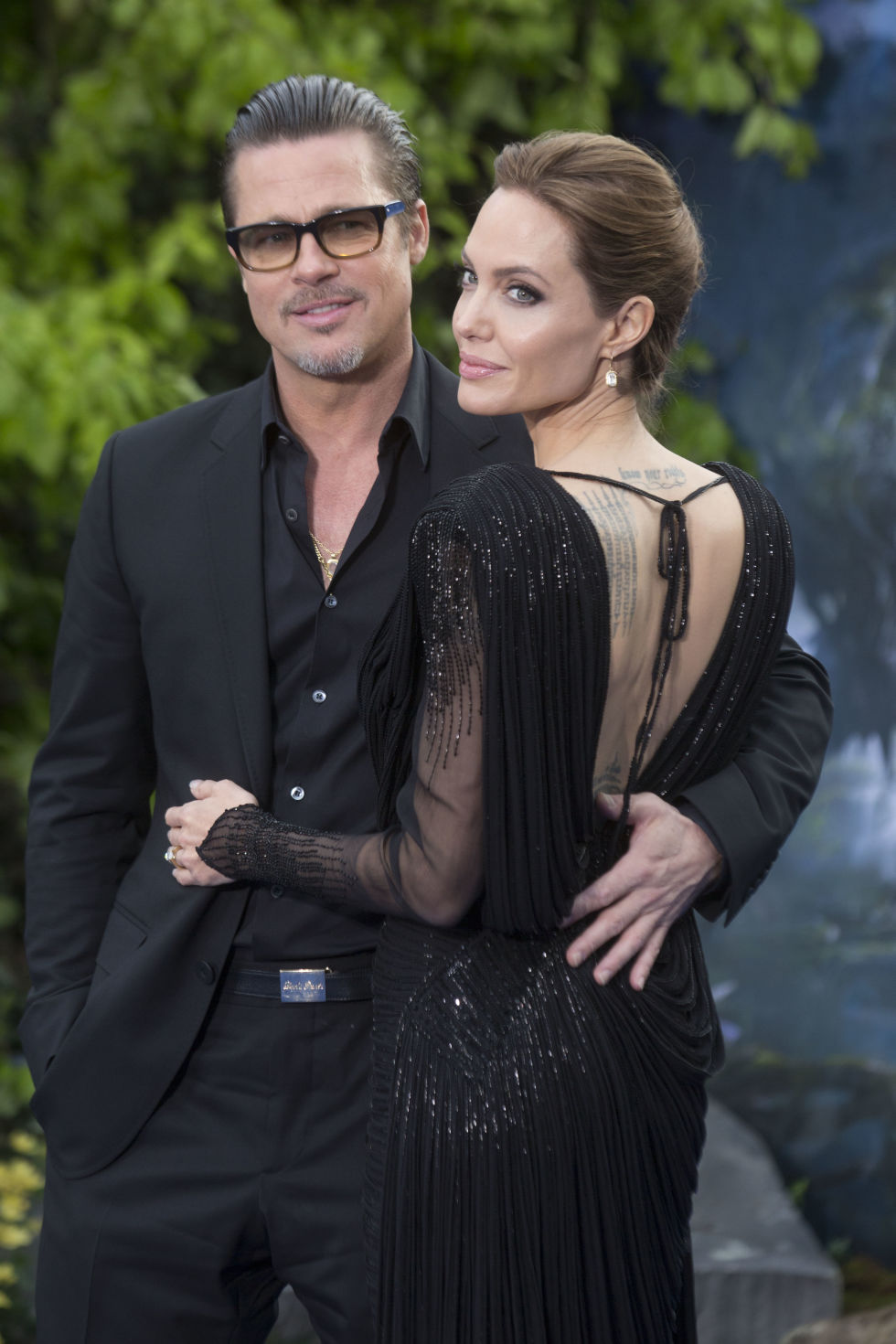 Brad and Angelina were the IT couple of Hollywood. When these two broke up recently, the headline was "love died." We will never find out the true reason as to why they split. They lived happily together for so many years, and last year, they decided to finally get married. Did that ruin their relationship? We'll never know. Brad and Angelina have both biological and adopted children together. They are currently going through the divorce process.
34. Kyra Sedgwick and Kevin Bacon in Lemon Sky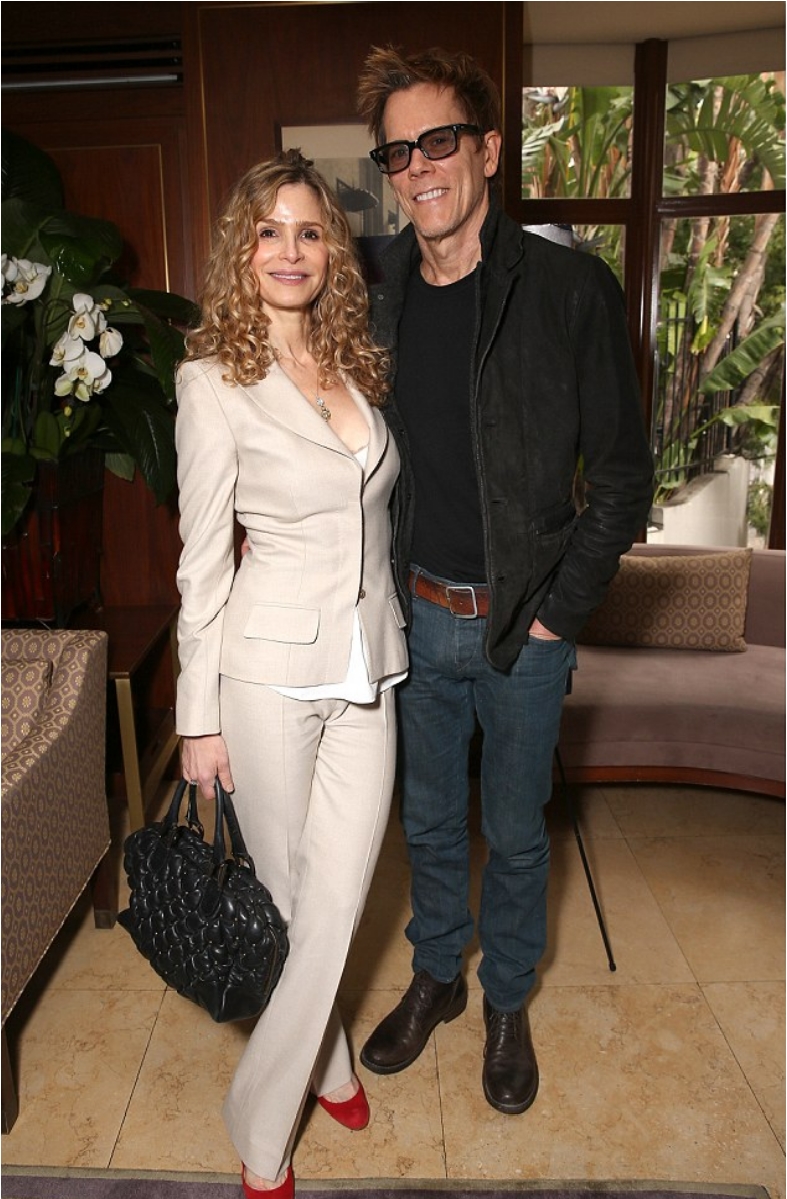 Twenty-eight years and counting. Now isn't that something every one of us dreams about? These two have been together for, like, an eternity. They celebrated their anniversary in September, and Kevin shared a throwback picture of their wedding. And if you want to know the secret to their marriage, Kevin has the answer. In an interview in 2015, he said that sex helped them through the hard times.
35. Kurt Russel and Goldie Hawn in Swing Shift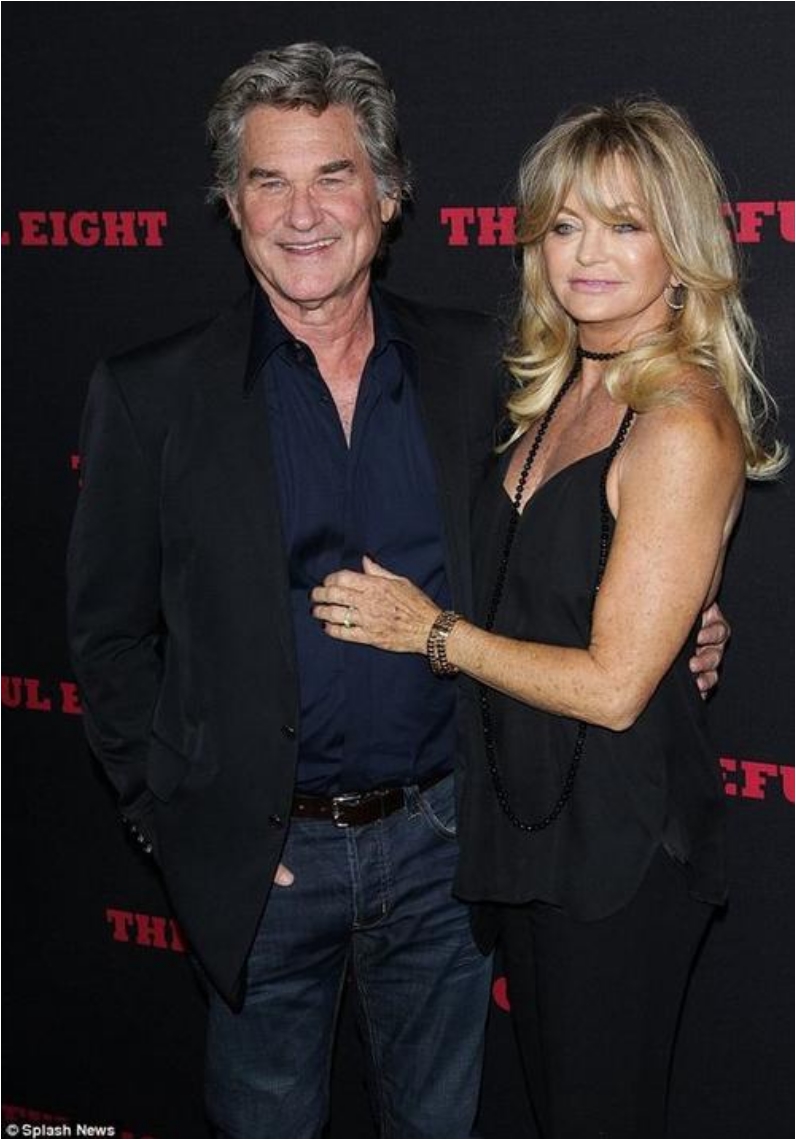 Kurt and Goldie are the perfect example that you can be happy together without tying the knot. The two have been together for 33 years, and they never married. In fact, the 71-year-old actress says that had they married, they'd be long divorced by now. The couple has a son.
36. Penelope Cruz and Javier Bardem in Vicky Cristina Barcelona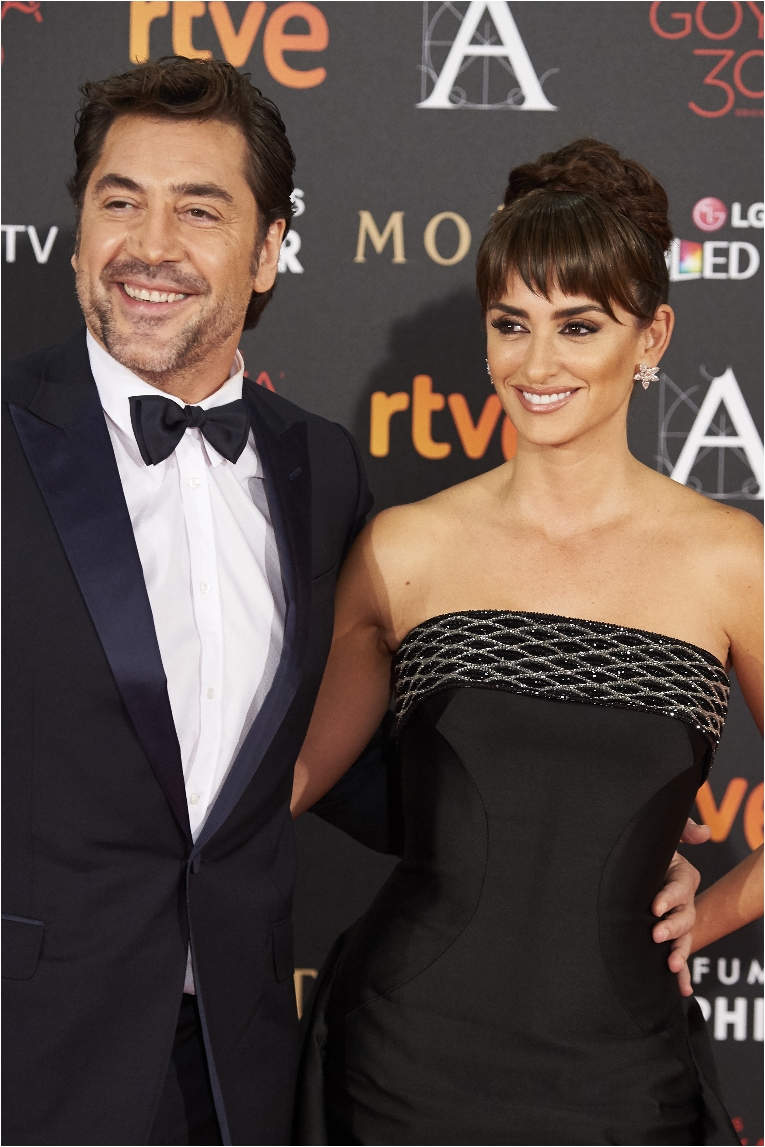 These two will star in a movie together again soon. According to some rumors, Penelope and Javier will play in an upcoming Asghar Farhadi movie. And we'll enjoy every second of it! These two are so adorable and cute together, you simply can't ignore them. And they somehow manage to stay away from the spotlight.