I remember when we were little kids. Back then, in the 90s, graffiti were a huge thing. They were were mostly illegal, and we had to hide into the night to draw graffiti on public walls. Nowadays, many cities recognize graffiti as an urban sub-culture. They have their special places for public graffiti.
My point is spray paint did wonders for us. Spray paint was a staple for graffiti. Some used normal paint, but spray paint was the best option. With that in mind, I will never forget how we used spray paint to turn any boring and dull wall into an art piece.
So, today, I will not teach you and tell you how to draw graffiti. No, we will talk about the usage of spray paint in the household. Spray paint is basically one of the easiest and most affordable way to upgrade old things. One bottle will do wonders for your home makeover. Let's start.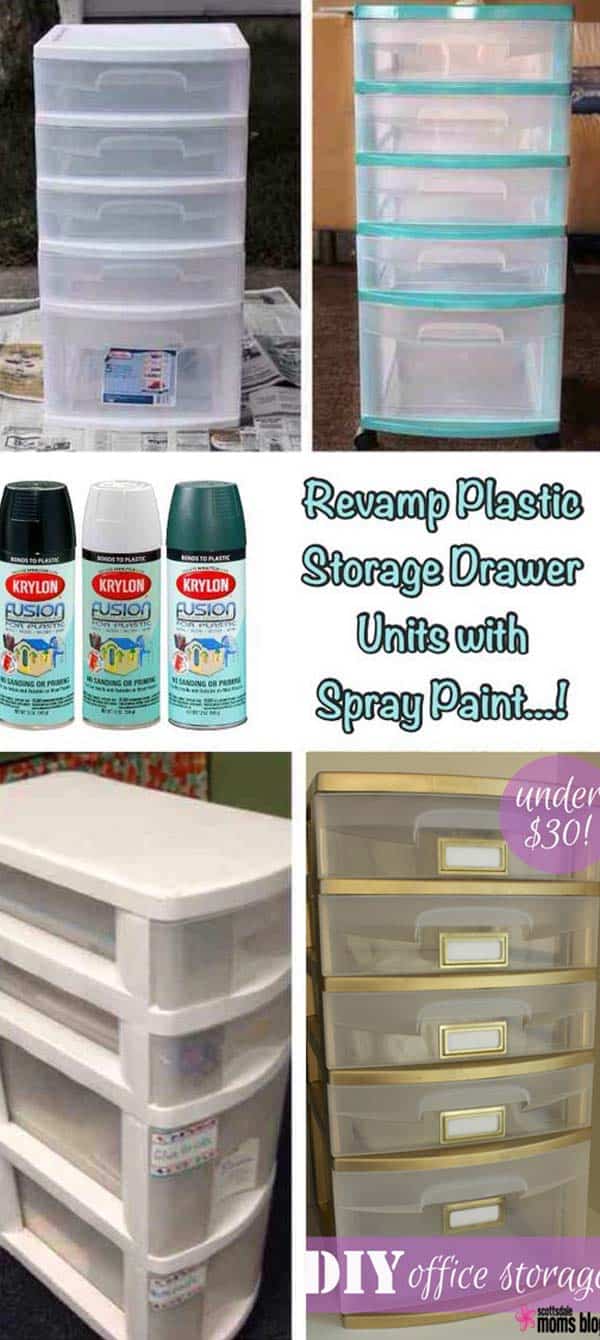 We start off with a basic item. I believe everyone of you has a plastic drawer at home. It is one of the cheapest and most practical storage items. But, in the same time, plastic drawers are boring. They come in all-white design. If you want to add a little color, just spray the edges. This way, you will make your drawer blend with the color scheme of your home.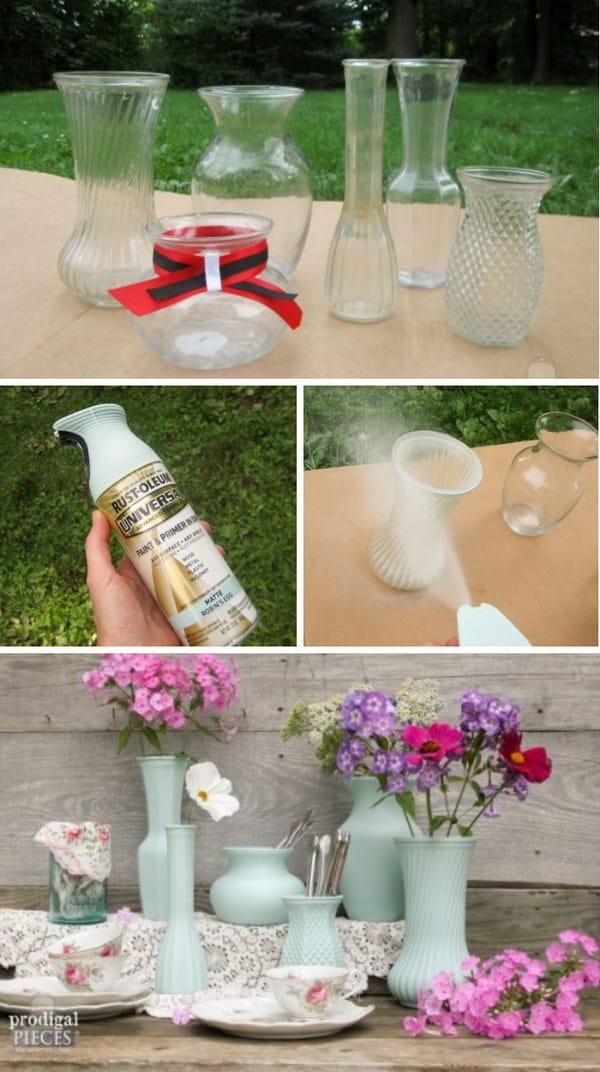 When it comes to glass, people are resistant to try new things. Because glass is so versatile in terms of shape, you can experiment with different design options. Expand the versatility of glass items. Forget that transparent white. Color them however you like.
You knew it was coming. As a former graffiti maker, I love art made by spray paint. And this is a simple drawing that every one of you can make. Nowadays, you can even find samples for painting. It is that easy and simple.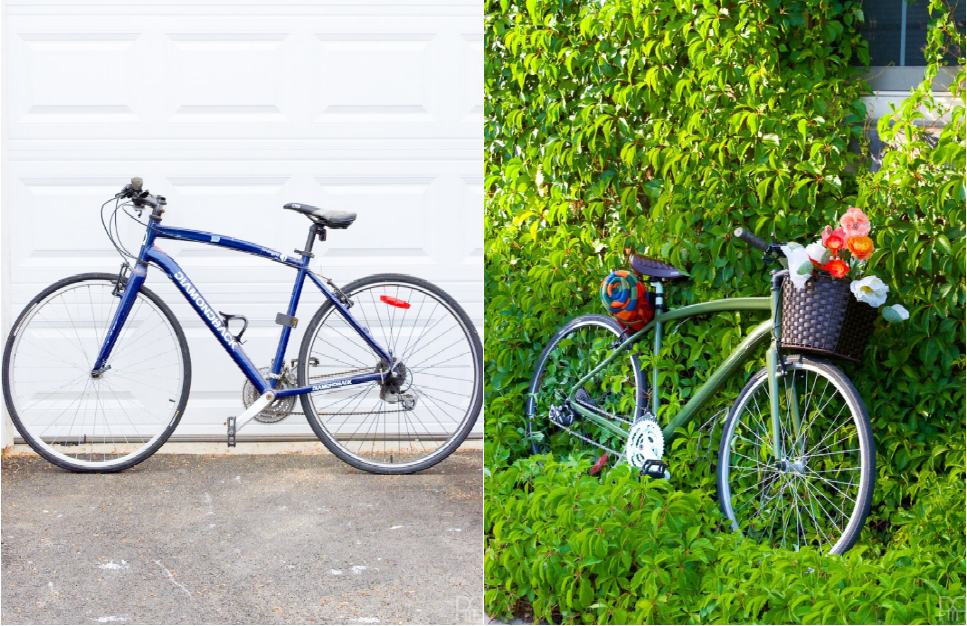 In the past several years, ecology has become one of the most important aspect of our lives. We are always looking for environmentally-friendly things. With that in mind, the bicycle has become one of the more popular means of transport. But as with many other things, it is not enough to be functional and practical. We want our bikes to be fansy as well.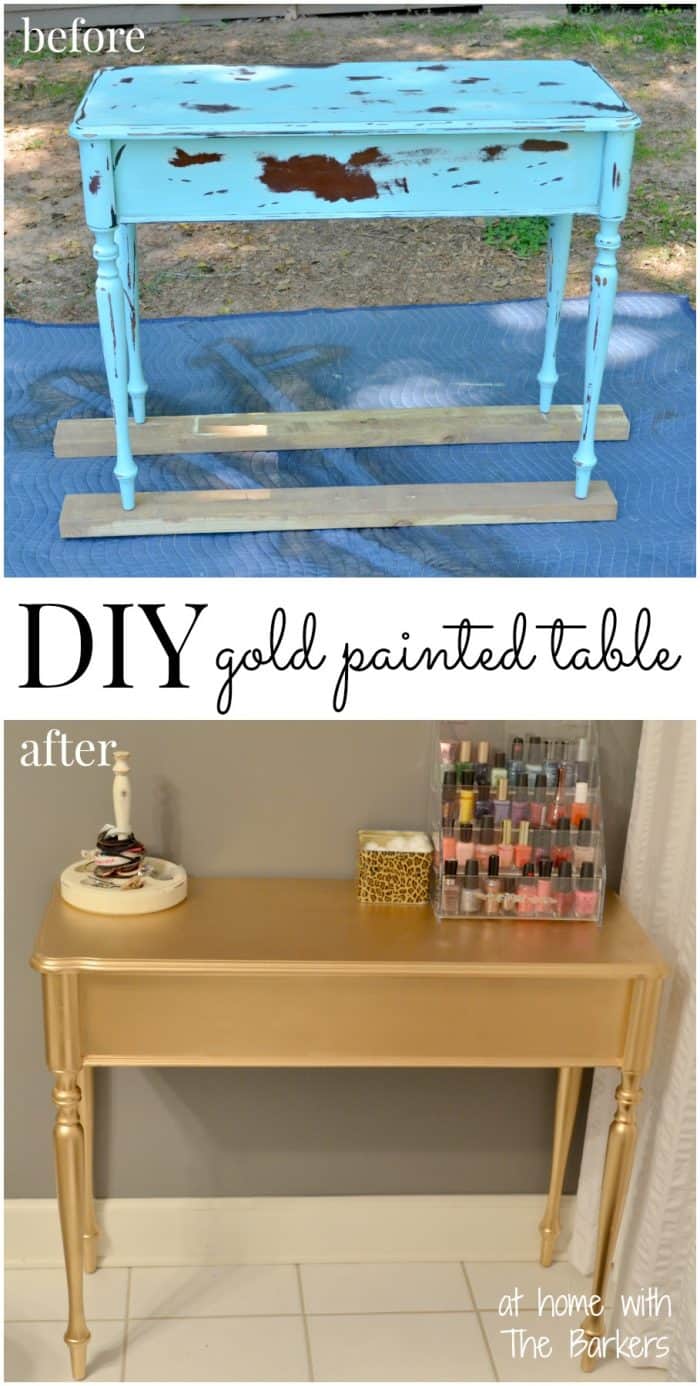 In most cases, when you have an old table, or any other furniture piece, you throw it away. Let's be honest, it looks ugly. An old and washed up table is definitely not something you want in your home. But, here is the catch. The table does all its functions. It is just the look you need to change. So, why not spray some paint on it, and start using the table again?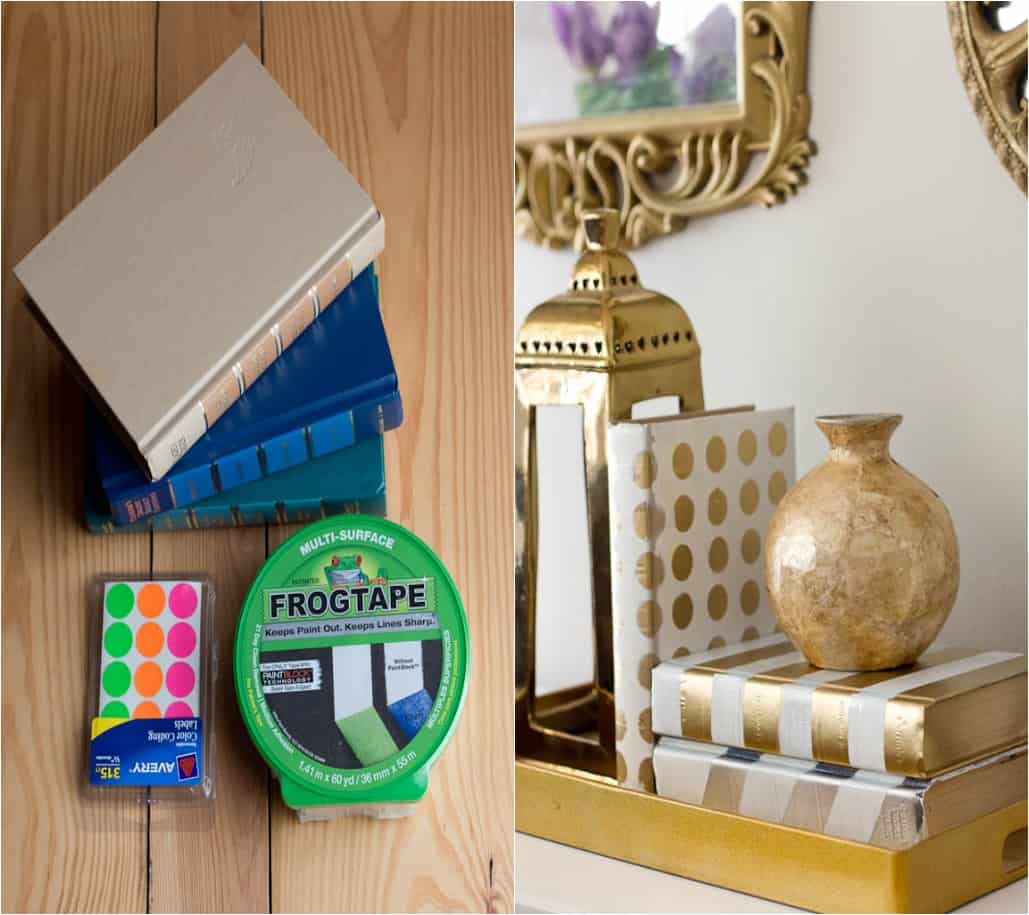 In some cases, spray paint is not just a way to transform your old pieces. It is also a way to add a decorative appeal to your things. Take these books for example.

As mentioned previously, spray paint has a high decorative purpose. With that in mind, you can definitely create something special with your fireplace.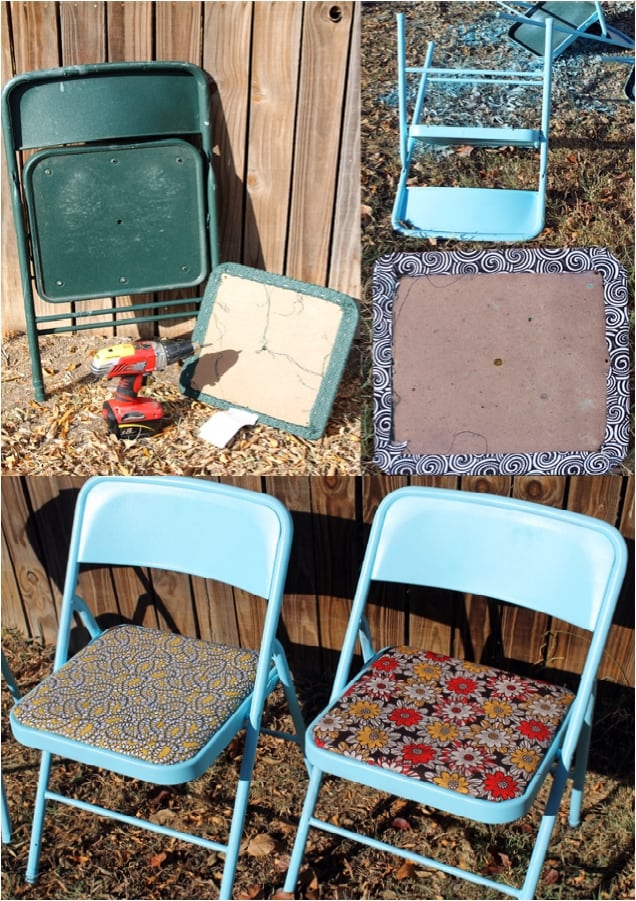 Remember when we talked about that old and washed up table. Well, the same applies for your  chairs as well. No matter if they are weekend chairs, or regular chairs for your home, spray paint will breathe some new life into them.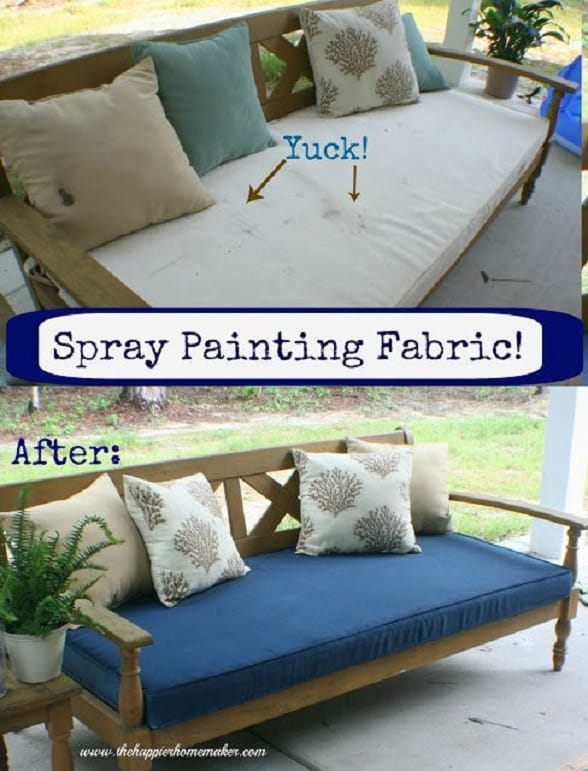 I know what you are thinking. Is it safe to spray paint on my fabric? Well, if it wasn't safe, would I put it here as an idea? I always check and double check all of the ideas I post. With that in mind, do not worry. If discoloration and stains is the only problem with your mattress, you can do something with the fabric.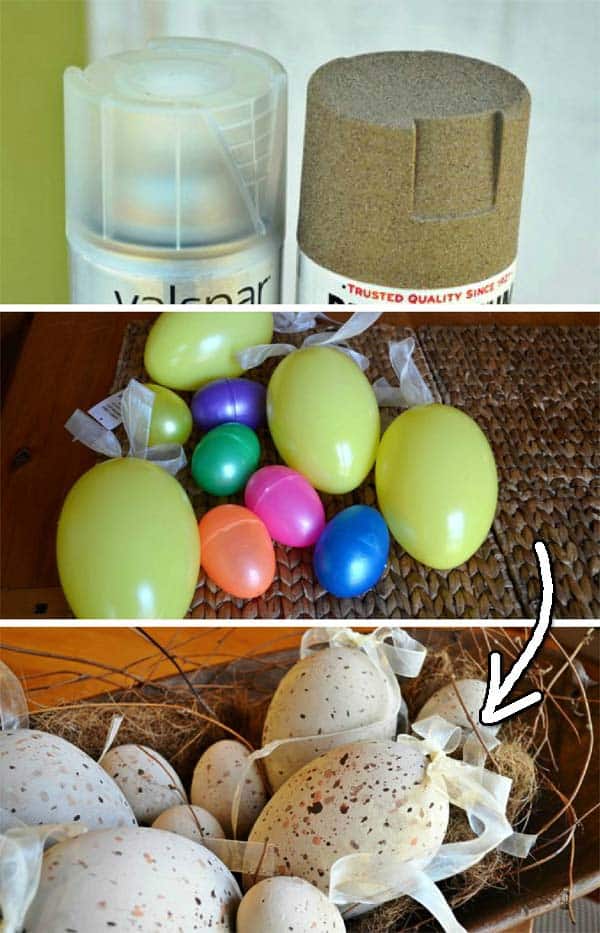 I love holidays. And Easter is one of my favorites. I know we have a long time to wait until next Easter. But I just want to show you that spray paint can help you with any decoration.

A vase is another object that is relatively dull in terms of decoration. When you buy a vase from the store, you are buying it just for the practical purpose. But some of us want to take things further. We want a vase that is decorative. Spray paint can help you turn your boring vase into a one of a kind vase.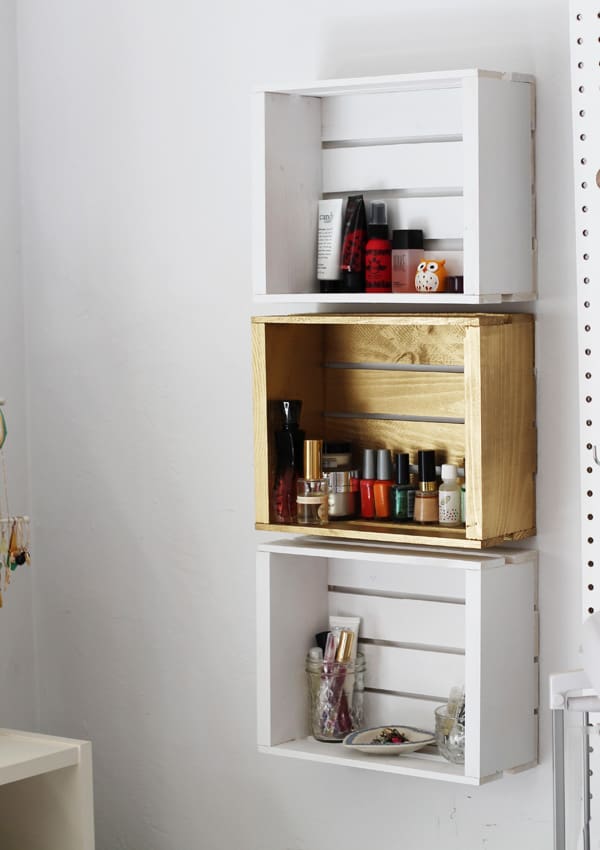 One of the main benefits of spray paint is versatility. As in, you can use it on almost any material. As we saw till now, you can use it on glass, plastic, bricks, and everything in between. Wood falls into that category as well.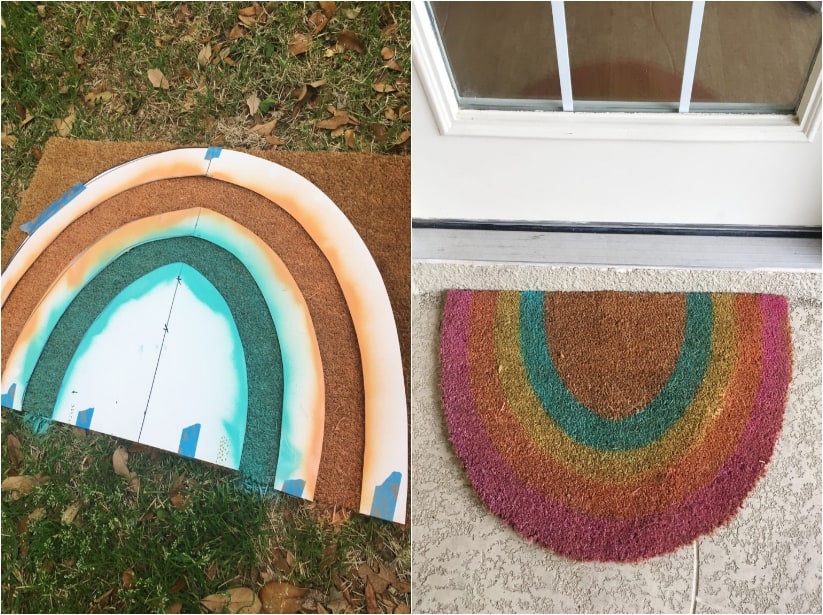 To be fair, you can probably find a rainbow colored doormat in the store. But if you like to experiment with your own design, I recommend spray paint. It is easy and simple to do it.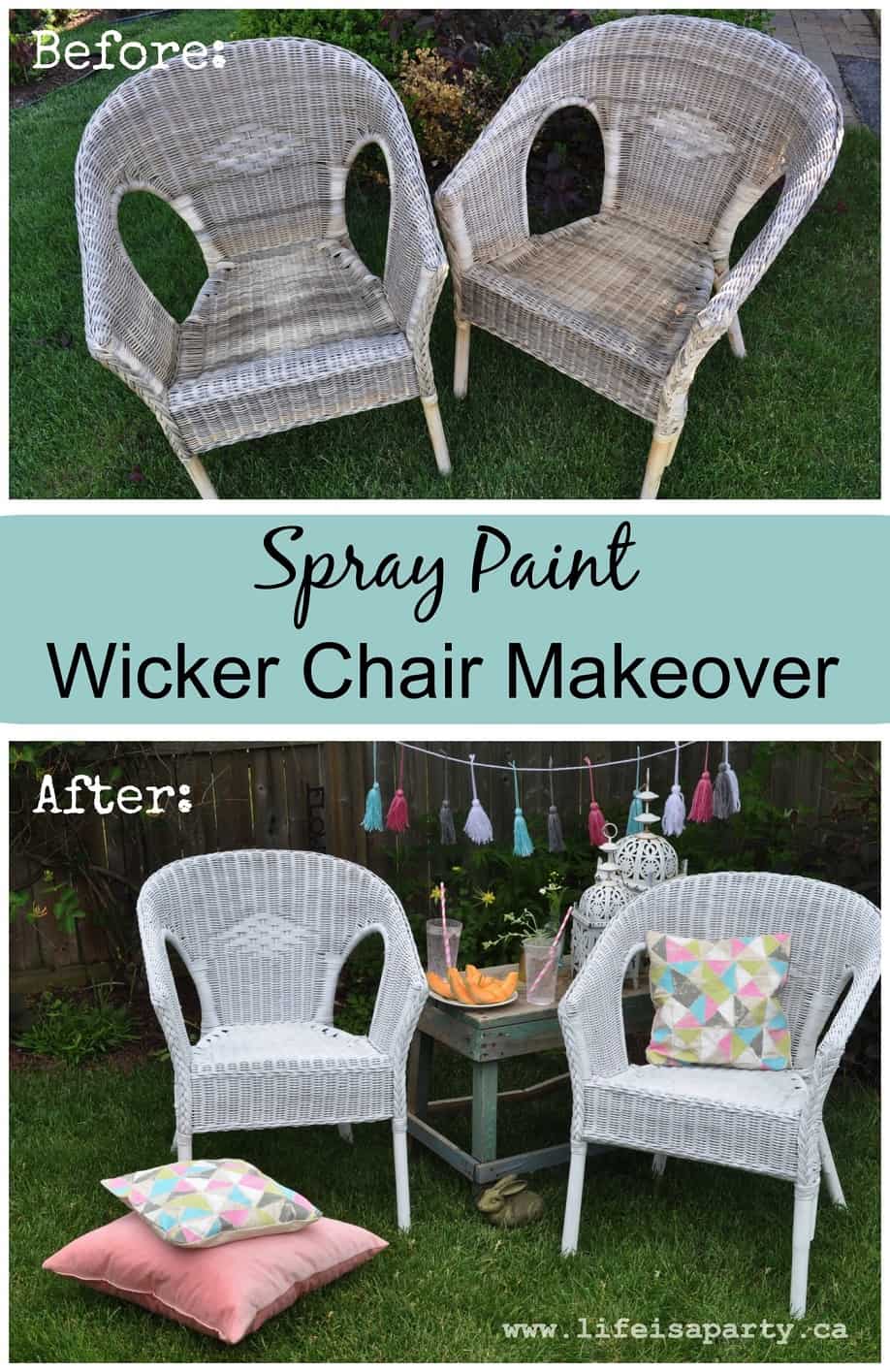 You need a makeover for your old furniture? You want to breathe some new life into the furniture? Look no further than spray paint. Yes, it sounds like a commercial, but it is true. You can turn any old item into new one within hours.

The best part about the faucet face lift? You can chose different color and paint it in line with the decoration and style of your bathroom. You want black? Spray paint gives it to you. You want silver and sleek? Well, that is an option as well.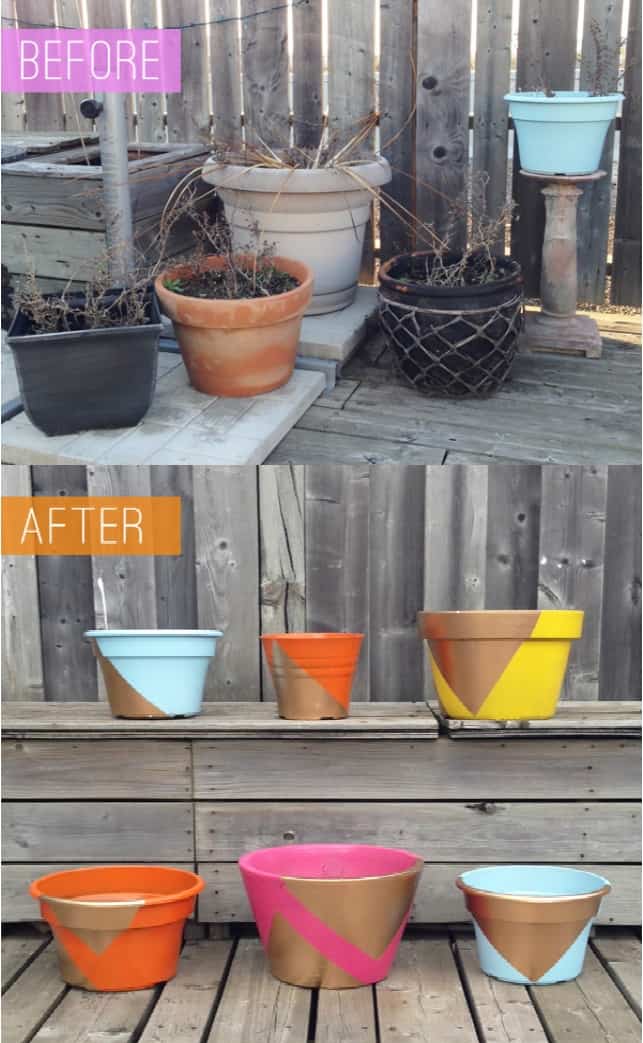 I said at the beginning that spray paint comes in very wide color palette. You can go for some elegant colors. But you can also chose some vivid and lively colors as well. It all comes down to your preferences. And for your garden, I recommend trying something out of the ordinary.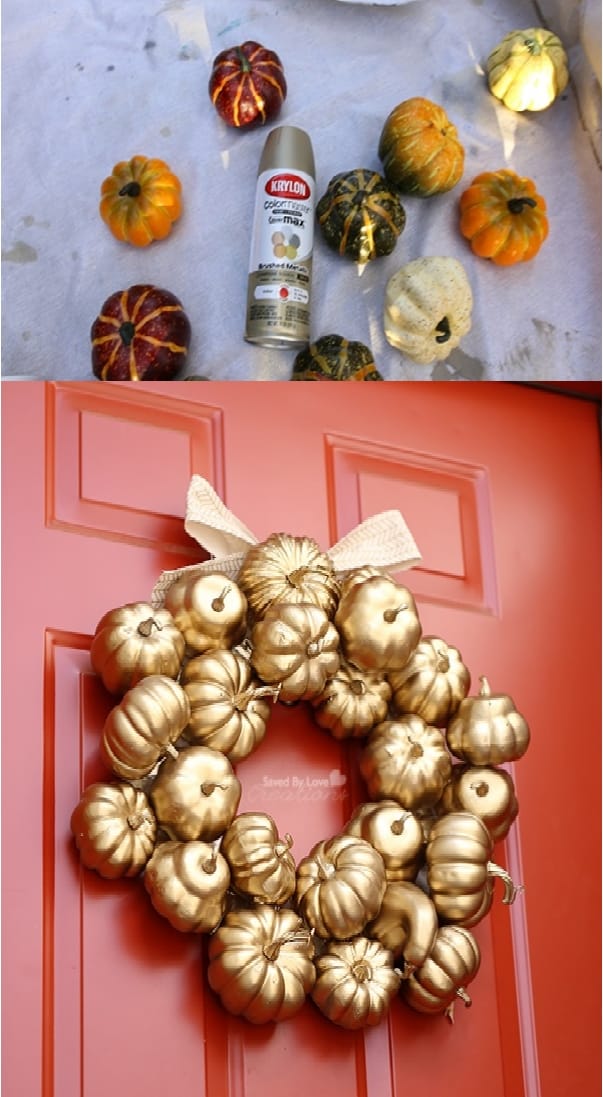 Who doesn't appreciate a little gold on your front door. Gold is definitely elegant, and it transforms the look of your home.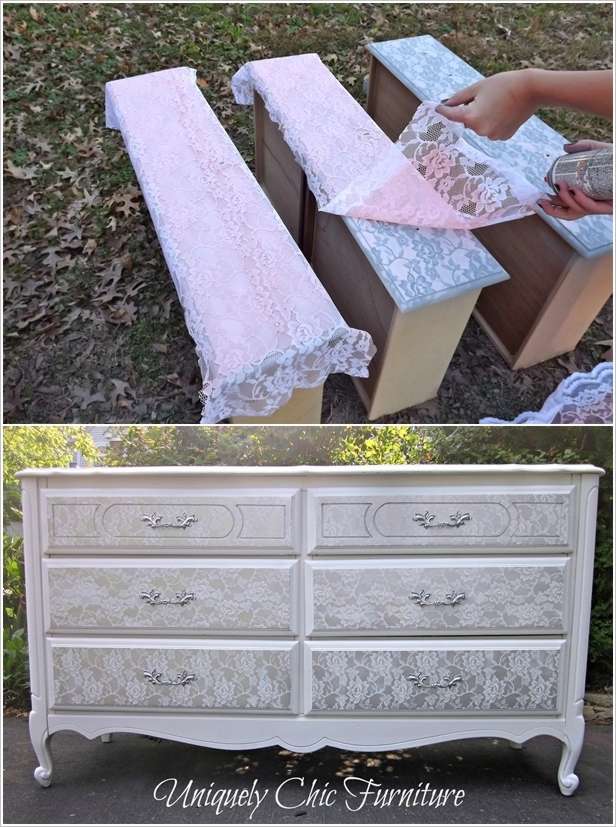 In most cases, we had a simple color makeover. But as you can see, spray paint works well in pairings with other techniques. You give new life to the old drawer, but you also add a new design. Talk about a two in one solution.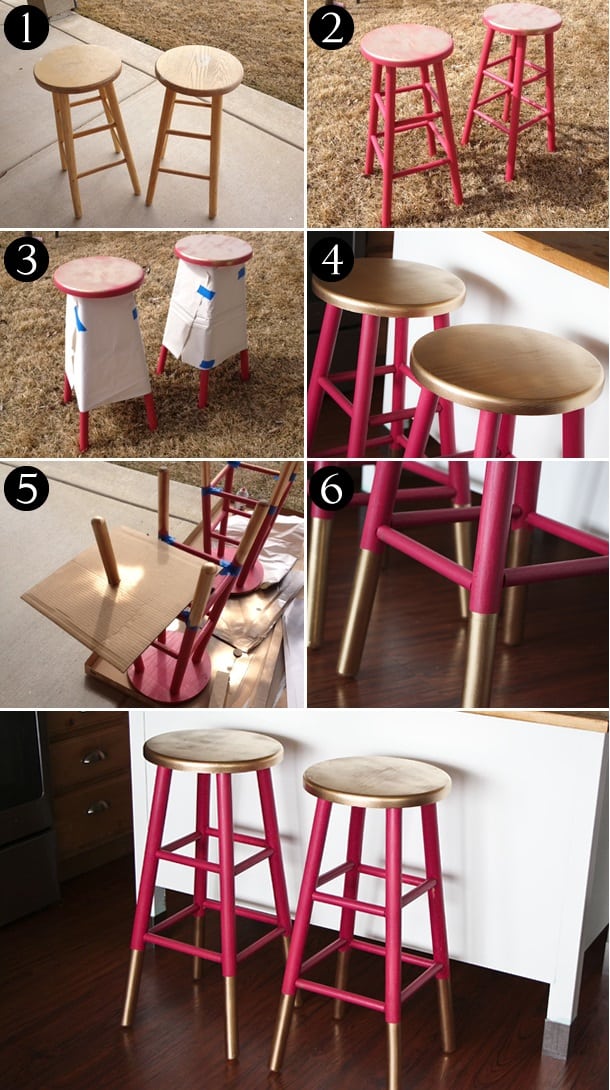 If you want to take things to the next level, you can go for a dual color transformation. You can easily protect one part of your furniture while spraying the initial color, and then protect the other part while painting the second color. It might be a bit more complicated, but it is possible.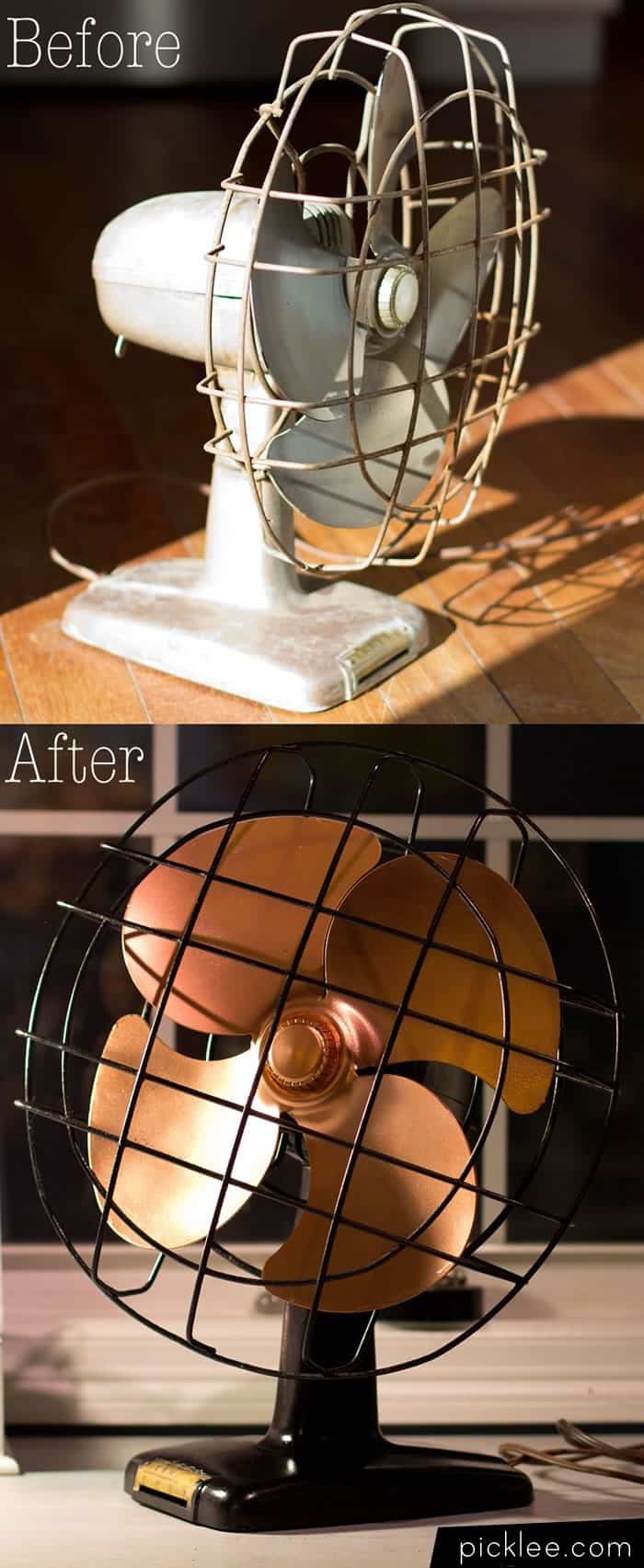 This has to be one of the best visual proofs for the power of spray paint. Just looking at the before and after picture shows you how different things are with some spray paint.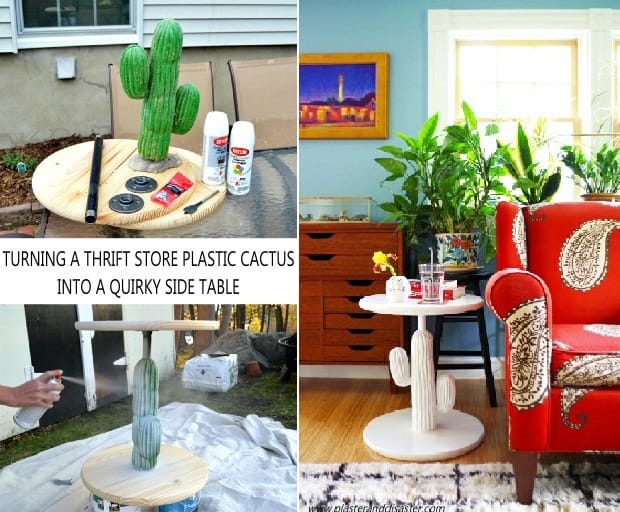 There is no color that spray paint cannot cover. One would think that the green cactus color is hard to paint over. But spray paint can cover it and turn your table into something more suited for the living room.

You can turn any can into a pencil holder. Store bought cans that are now empty of candies, tea, or anything else feature a picture or a design on them. And you want them all to look alike. Well, say no more. Spray some paint, and you have a unified color scheme.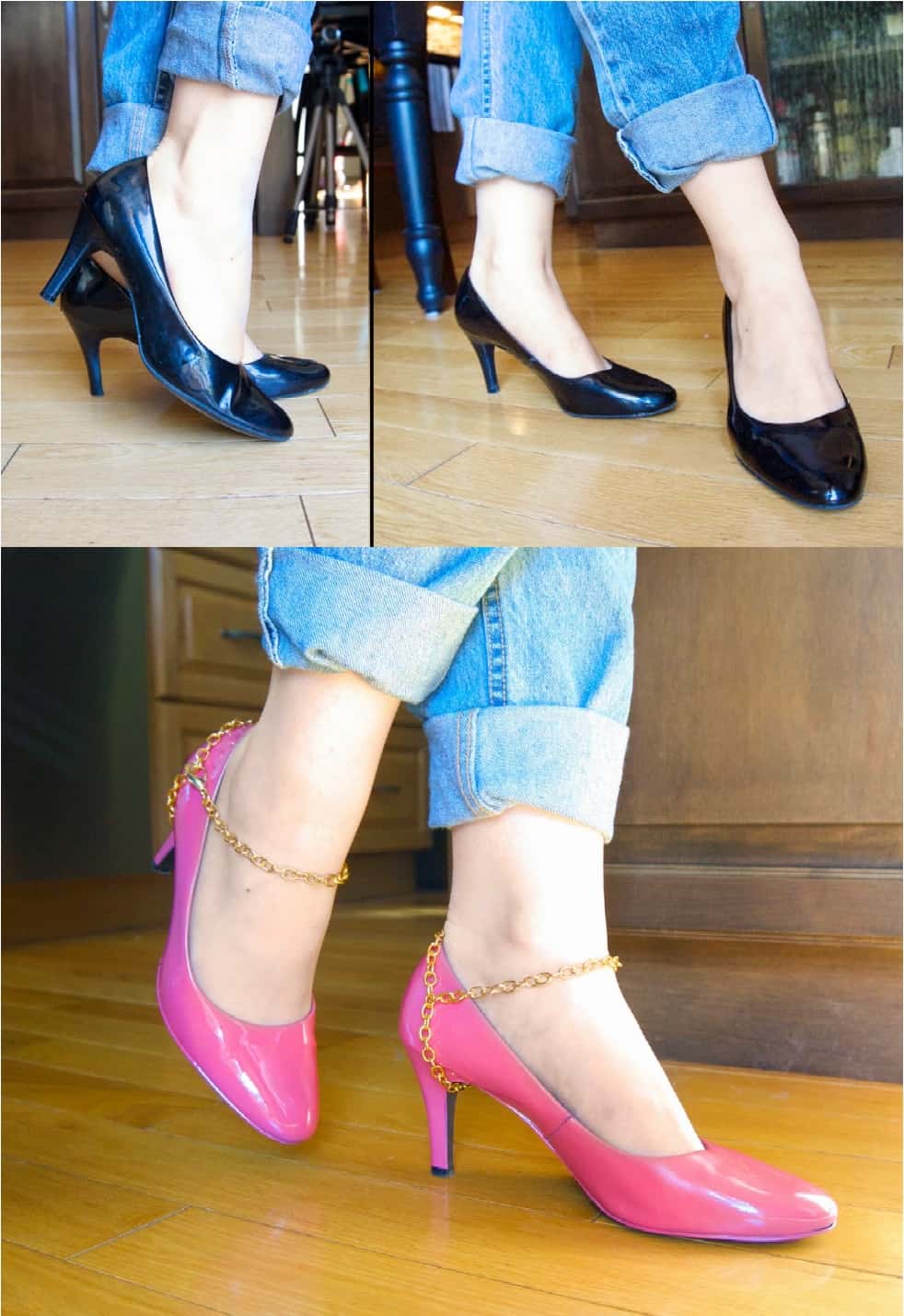 I know women will love it. I left the last one for you ladies. Those old shoes that have loss their gloss? Well, do not throw them away. Instead, spray them.
With that in mind, I am looking forward to more suggestions and ideas for spray paint. I am sure I left something out. But I know you will correct me.