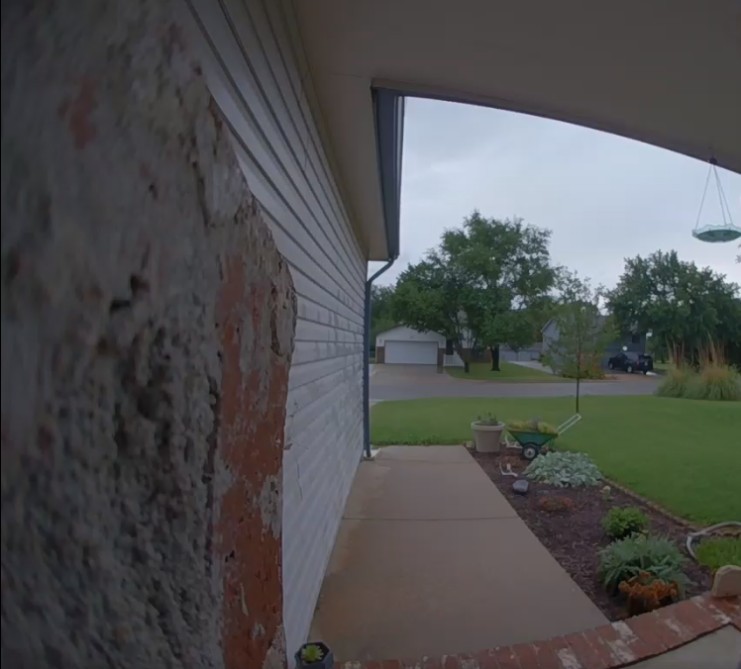 Someone is ringing the doorbell
You sure have heard about stories of kids ringing doorbells in the neighbourhood only to run away when the owner is about to open it. Well, this is almost the same story. Just a quite different kid.
Earlier this week, Kansas local Makenze Bullins left home for work when an alert came through her phone. Her house is equipped with a motion-sensing doorbell which sends her a video message whenever someone drops by and she's not around.
Apparently, someone is ringing her doorbell on a Tuesday morning. A friend maybe? Not exactly.
Without any further introduction, here's the guest who's been slithering in Bullins' doorbell:
Can anybody recognize this unknown guest? I bet we all can.
A snake has been lurking in her front porch in who knows how long! The freaked out woman uploaded the videos on her Facebook account writing:
"This is NO JOKE!! [My husband] is out of town, I'm at work and this freaking thing keeps setting off my doorbell camera!! Someone, PLEASE come to get this snake for me! PLEASE PLEASE PLEASE!!!!"
Bullins has clearly freaked out from what she received! In fact, she called the snake a "freaking thing." Who knows what it came for? It may be looking for some company and a forever home.
Sadly, Bullins doesn't seem to welcome the slimy guest.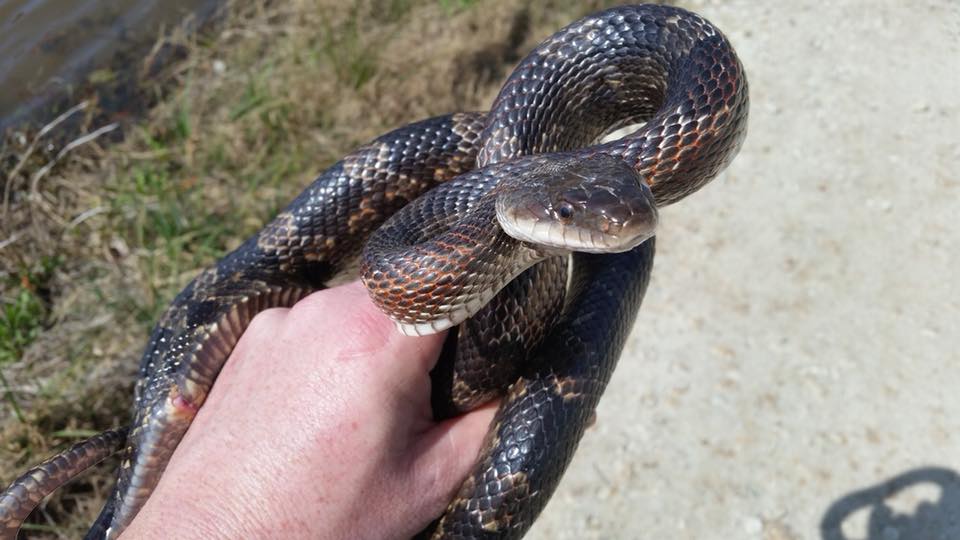 Scaly surprise guest
Bullins immediately called out for some nice friends to come over and help her relocate the snake. Fortunately, one was able to do so.
After getting rid of it she updated:
"Steve Wilhelm is a lifesaver and the snake has been relocated (I still think it's better off dead)!"
They were not able to determine the snake's species but the consensus seems to be that he's totally harmless to humans. One of her friends even commented that it's a "good snake to have around for mice and other critters."
Another wrote that it is a "harmless bull snake." They were still thankful that Bullins didn't get it killed but brought it safely back to its natural habitat.
Here's another footage of the lurking guest:
This might be a creepy event for Bullins but hey, at least the snake paid the nice courtesy of ringing the doorbell instead of inviting himself in like someone I know…