Let's be honest, tattoos are more and more becoming part of our mainstream culture. Some 10 to 15 years ago, tattoos were a taboo topic, and there only few bold and courageous ones to wear one.
Nowadays, however, things have changed. Like, everyone has a tattoo. I don't, but that is more of a courage thing than anything else. But everywhere around me, like literally every friend of mine, has done a tattoo. That being said, I must say that behind every great tattoo, there is a story that few people know it. However, I would like to share some tattoo ideas with you.
If you are wondering why tattoos under breasts, the reason is simple, sex appeal. Women with under breast tattoos come as raunchy, hot and sexy. Fun fact, under breast tattoos are more enjoyable for the viewer than the bearer. However, women put them as a way to look bad-ass. So, don't mistake these tattoos for tramp stamp tattoos.
1. Skull And Flowers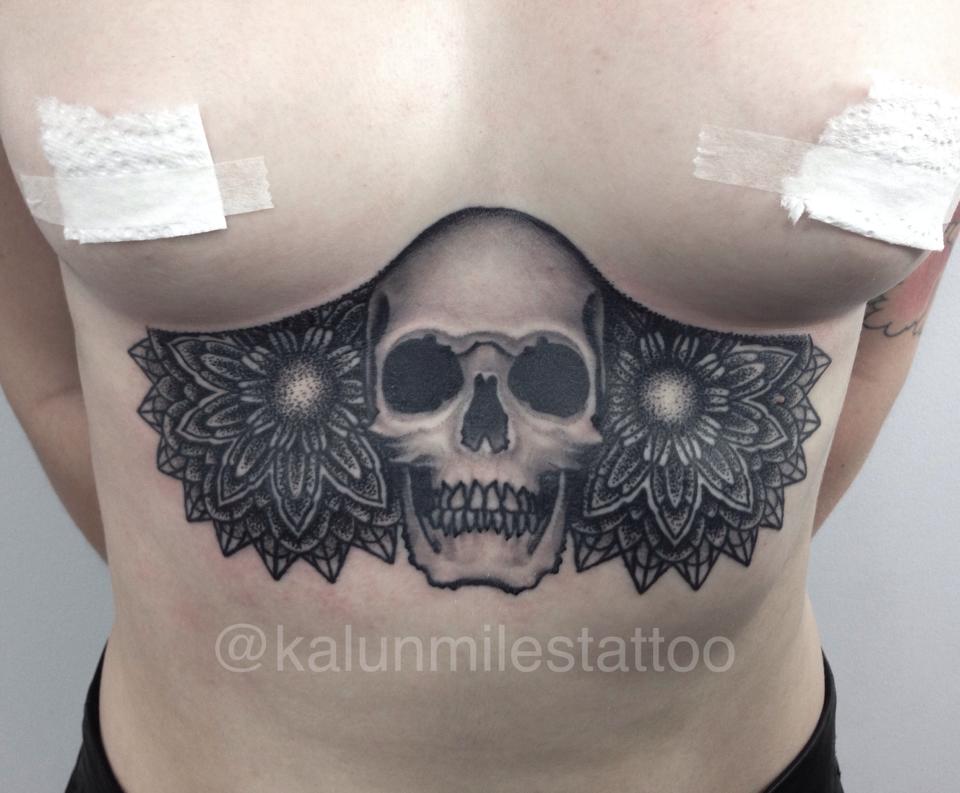 I love tattoos and everything else where contrast is the main  topic. Like, who would thought that flowers go head to head with a skull? Well, we all have a sensitive and a wild side, and this tattoo perfectly sums it up.
2. Moon Cycle
Evolution, journey, travel, that is what this tattoo symbolizes. The moon cycle is literally a journey from point A to point B, and by applying the same principle to your skin, you are showing the way you have grown, and evolved into a better man/woman.
3. Dotted Lace
There might be some symbolism here, but I assume it is more of a likeness for lace. I know some people love lace, and everything with it.
4. Lotus
Lotus is one of the most commonly used flowers for tattoos, and there is a big reason behind it. Lotus symbolizes purity and rebirth, two aspects in live that people love. And besides, the lotus flower does look stunning.
5. Heart-Shaped Diamond Chandelier
If you want Turkish music and stomach dance tribute, this one is the tattoo for you. Colors add a nice touch, and the tattoo does look like the accessories belly dancers hang on their clothes.
6. Universe Colored Rose
You probably know all the meanings and symbolism of the colors of the rose. A red rose is love, white is purity and so on. When you put all the colors on your rose tattoo, you must be careful to watch if they complement each other.
7. Branched Heart
The literal meaning here would be something growing out of your heart. But look deeper into the tattoo, and you'll find that love grows inside the soul.
8. Octopus
You can say the octopus looks a lot like the belly dance tribute we had with the diamond earlier. Well, you won't be wrong, as it is evident that the tattoo and its ends pay tribute to belly dancers.
9. Fleur-de-lis Styled Design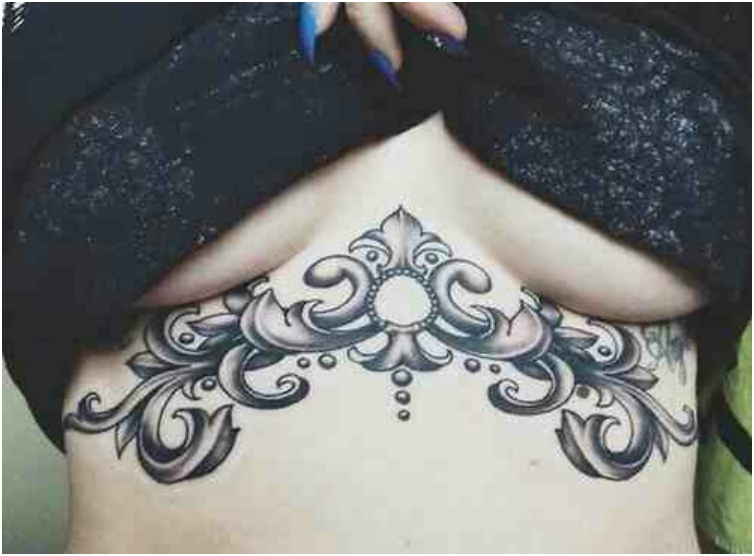 The literal translation is stylized lily. The lily flower is among the most common, along with the lotus. Lilies are flowers for anniversaries. For example, standard lilies are usually given for the 30th anniversary. Lilies of the valley, on the other hand, are the second wedding anniversary flower gift.