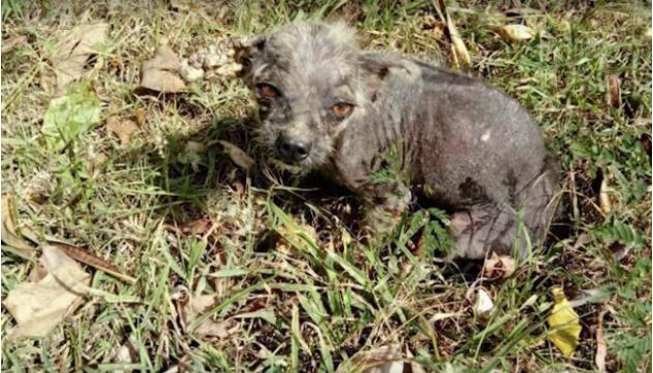 In the midst of a miserable situation, a homeless, sick pooch was fighting for his dear life. When his rescuer came, the first person she thought that could save the pup was, of course, a veterinarian.
But when she rushed the poor pup to an animal specialist, she did not expect that it would be the other way around. After all, there can be no other person to help animals in need than a veterinarian, especially in the case of this abandoned pup.
In the first glance, you could already feel the pain from the dog's eyes. They cry for help. His body, meanwhile, was severely abandoned, with his ears terribly infected.
In fact, you can barely recognise that the creature is a dog. There was no more hair covering its whole body. But its rescuer, Andrea, simply remained hopeful despite the pup's condition.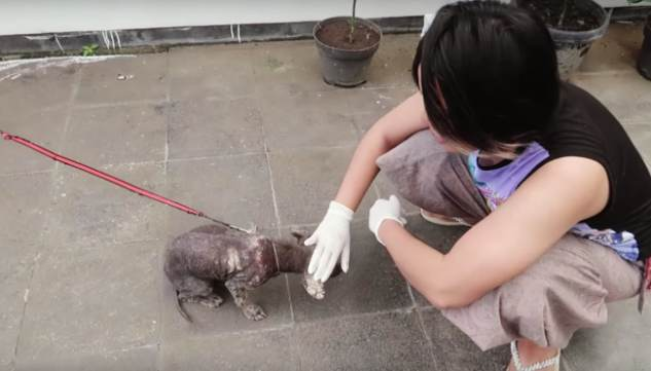 The Doctor's Refusal
She brought the sick pooch to the doctor, hoping he can do some miracle of biblical proportion to save the dog. After examining the pup, the vet diagnosed sarcoptic mange around the pup's ears.
Andrea thought the doctor would give his pup, Benji, a proper medication. But the vet denied the sick pooch the necessary treatment and advised her to leave the dog as it is.
Much to Andrea's dismay, she left the doctor's office with disbelief. How can a vet deny an animal the treatment it needs?
But the young lady would not simply give up on Benji. She made sure that the poor pup would have a taste of a better life. Andrea decided to take matters into her own hands.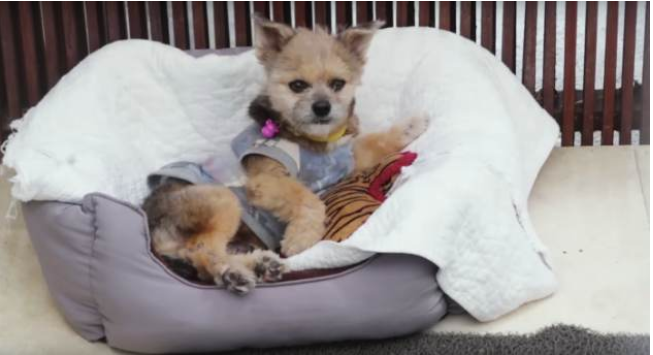 Doing the Right Thing
She went on to administer a significant rehabilitation for Benji.
To cure his skin and fur, Andrea regularly applied coconut oil to heal the infected areas. Aside from this, she also gave the pup shower from time to time.
More importantly, she gave Benji the necessary antibiotic injections to improve his immune system. It may have taken some time before Benji fully regained his form but Andrea's efforts and sacrifices paid off in the end.
He turned Benjie from a homeless, sick pooch to a lovable and adorable pup!
Watch Benji's journey to recovery in the video below:
Thanks to Andrea's dedication!