You will rarely find a show as unique as Sex and the City. Not many shows have taken and used the topic of sex so deeply in their plot. Everything in the show revolves around sex. How many sex partners are normal?
Bear in mind, the show aired in the late 90s, and into the early 2000s. Back then, sex was still a very taboo topic. Especially things like oral sex, nudity, and so on. Sex and the City used those taboos to create a show many would love. And it is wrong to think of the show as a female show. Men watched it as well. I can guarantee that.
Lipstick jungle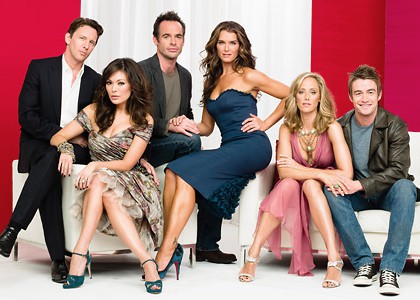 The good thing about Sex and the City was that every woman in the show was different and unique in her own way. In Lipstick Jungle, you get part of that. All three of the female characters are career-driven women. It is a great show for the power-craving women of the 21st century. If you are an emancipated woman, and you are looking someone to look up to, Lipstick Jungle will satisfy your taste.
Plus, the show is based off of another Candace Bushnell series, so you basically know what you are getting. And for those looking for some nudity and sex scenes, Robert Buckley will take care of that whenever he takes his shirt off.  The show aired for just two seasons, but it was enough of the Manhattan trio.
Younger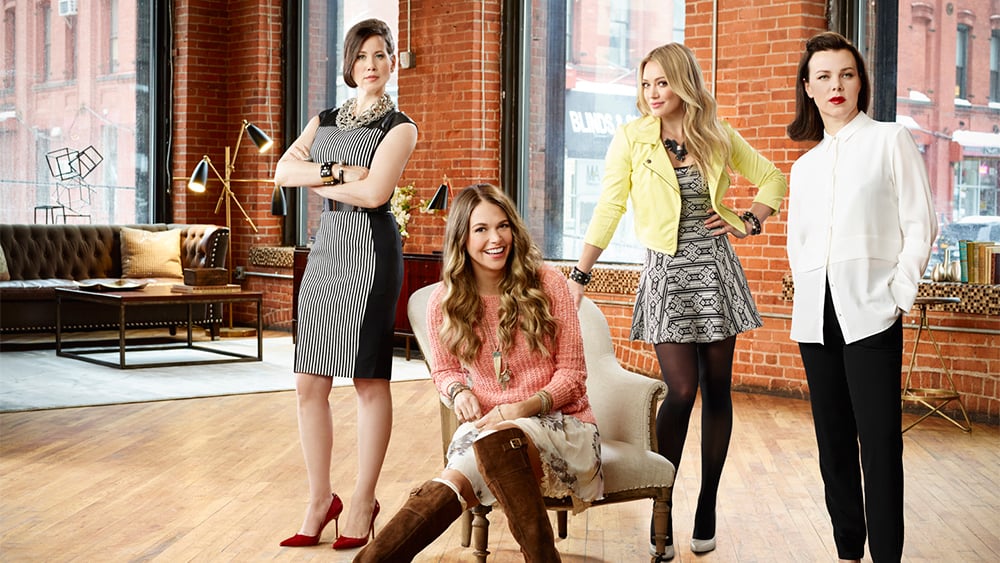 This show aired for the first time in 2015, and ever since, it is getting better and better. If strong female characters are your thing, you'll love Younger. It is basically a show about a 40-year-old woman who is lying to get a job. The plot is an everyday life for so many single parents, and the show manages to paint the picture perfectly. Liza Miller is desperately trying to maneuver between building a career, being a good parent, and trying to find new love after her first husband cheated on her. Anyone that can relate? I know some of my friends definitely can.
Desperate Housewives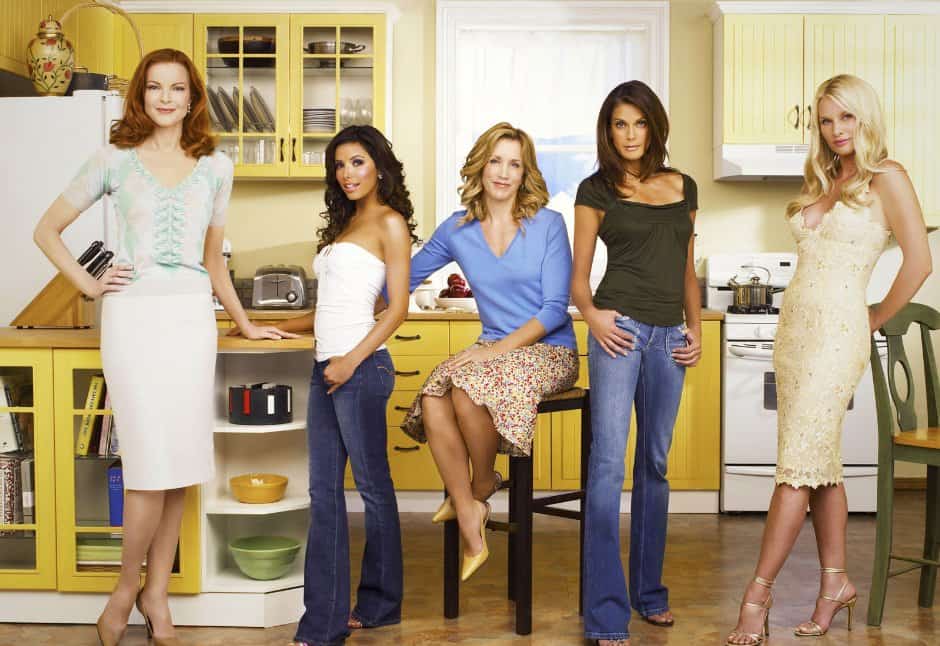 If you are looking for a show that took sex to the next level, look no further than Desperate Housewives. It is worth noting that on the list of shows like Sex and the City, Desperate Housewives is one of the best rivals. There are people who are huge Sex fans, and there are others who are huge Housewives fans. To be fair, it is hard to find someone who loves both shows. But if you are just a casual viewer who doesn't care which show was better, I am sure you will enjoy both of them.
Think of Desperate Housewives as Sex and the City with parenting tasks. That is the main difference to be fair. Characters in Housewives have children, while those in Sex and the City do not.
Carrie Diaries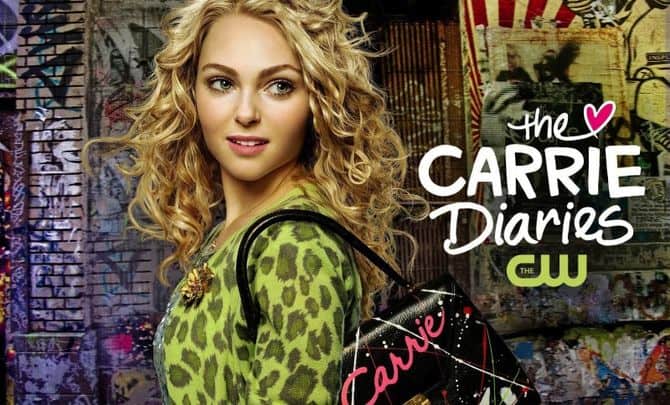 The obvious choice for shows like Sex and the City is the Carrie Diaries. The show is basically a prequel to Sex and the City, even though it was released much later. The show follows the life of Carrie as she moves into New York City. You get to watch her build her career as a journalist and blogger, and how a teenager from Connecticut tries to fit in New York. It takes a while for Carrie to embrace the nightlife and the lifestyle of New York. But once she gets it, there is no going back. The show is pre-Manolos and pre-Mr.Big. But there are still many interesting and entertaining aspects that will get you glued to the screen.
I truly believe that if you loved Carrie in Sex and the City, you will love her in Carrie Diaries. There is no Samantha, Charlotte, or Miranda to hold her back.
Pretty Little Liars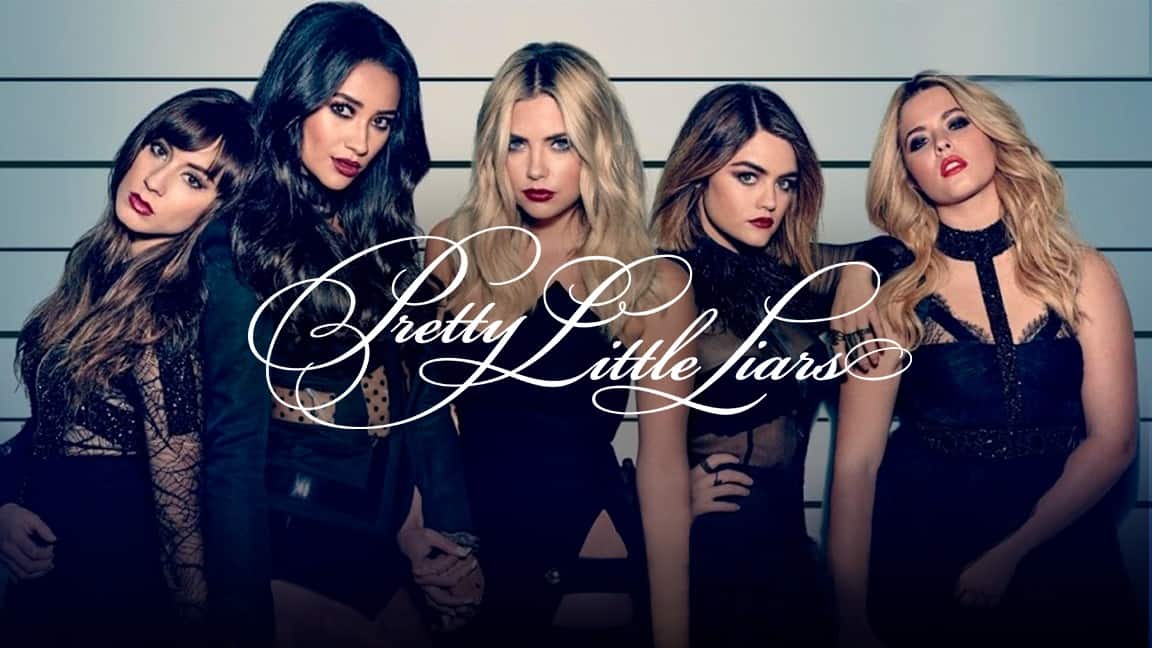 We had Desperate Housewives as one of the shows like Sex and the City. And we said it is the same show several years forward, as the characters have children. But what about Sex and the City about teenagers? That is basically the description you can give to Pretty Little Liars. It is another tantalizing mystery with glamour and sexiness. And I know that is what most of you are looking for in a show like Sex and the city.
The plot of the show is about five girls, one of which disappears on their prom. Fast forward several years and the remaining four girls receive an anonymous message from "A". She threatens to expose all of their secrets. So, is this Alyson, or someone is messing around with them? Watch the show, and you will find out.
Gossip Girl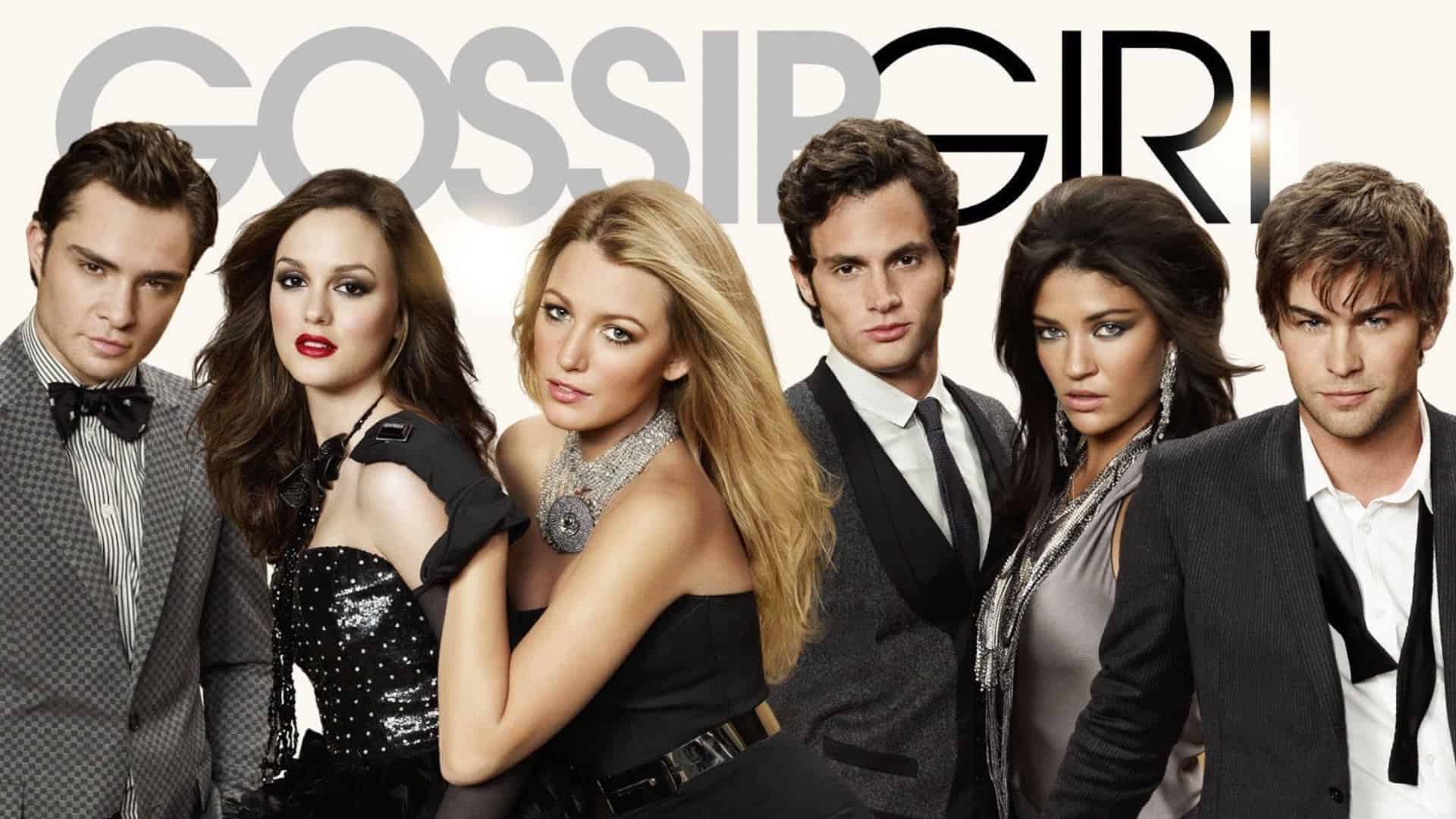 You cannot have only female characters. Every now and then, you need a male character to drive the plot forward. And while one can say that Gossip Girl is all about the mystery who is the Gossip Girl, the real plot revolves around Blair and Serena. These two girls, combined with some of the other minions around them drive the plot forward. It is basically a duel between two of the most powerful and most intelligent women you can meet. And if you want a glamorous life, it doesn't get any better than Upper East Side. You'll notice that many of the shows like Sex and the City are placed in New York. And there is a good reason for that. There is no more glamorous city than NYC.
Friends with Benefits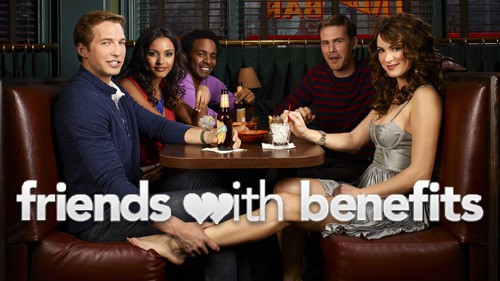 Sex, love, a bunch of fun and entertaining characters. That is what you get from watching Friends with Benefits. The show lasted for only one season, but it is definitely a show you would like to add to your list of shows like Sex and the City. The plot follows a group of twenty-something single people trying to navigate the roads of love. And their roads are often interchangeable
2 Broke Girls
There is not much glamour in a show about girls working in a dinner. But the humor of the show is what makes 2 Broke Girls one of the most popular shows in the past few years. The sitcom lasted for six seasons, and in those seasons, we saw these two girls trying to maneuver the complex life. When you go from hero to zero, it is hard to get back to hero. But Caroline manages to do exactly that with the help of her newfound friend Max. Caroline was a rich girl, but she went broke and was forced to work in a dinner while her father serves a prison sentence.
Grey's Anatomy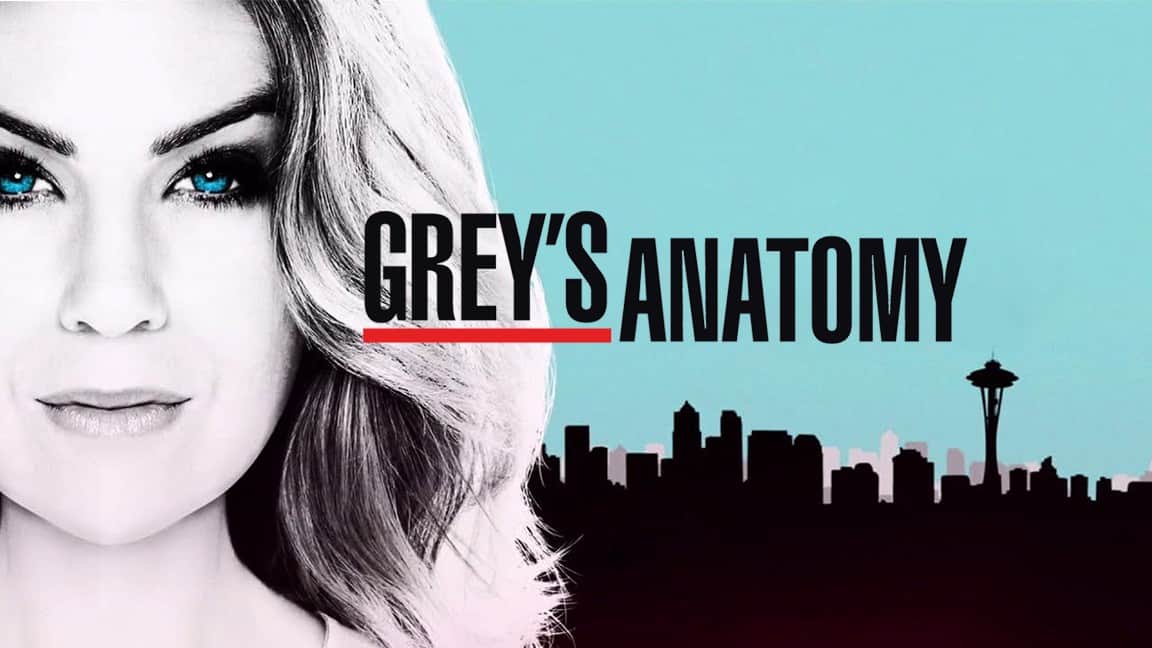 With the 15th season coming next year, Grey's Anatomy is one of the longest-standing sitcoms on television. The show is a bit more serious than many of the other on the list of shows like Sex and the City. But if you are looking for some strong female characters, Grey's Anatomy is the place to go.
It is more of a medical drama series than a glamorous lifestyle series, but you still get most of the love stories and triangles we've been used to in Sex and the City. The main character is Meredith Grey, a daughter of a famous surgeon who struggles to maintain relationships with her colleagues. And from her complex character, the show's plot moves forward.
Army Wives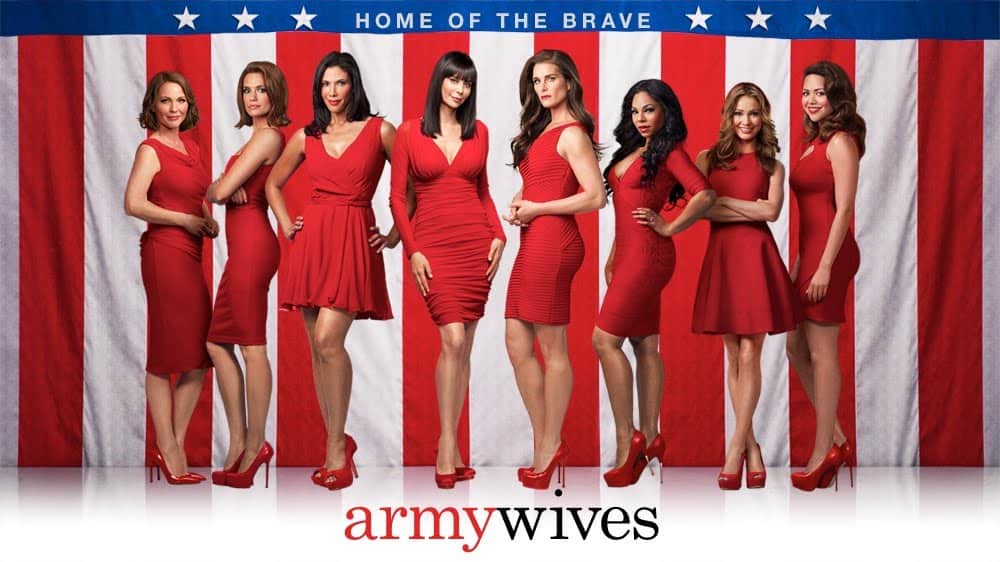 You will be amazed and obsessed with this show. The group of women, married to people in the army, will stop at nothing and will do absolutely anything for their friends and family. That is the type of attitude that will keep you glued to the screen. There is a lot of drama in this show, and you will enjoy every second of it.
The show's main character is single mom Roxy. She marries an army soldier, and then moves to live with him and her two children in an Army base. It is there where she finds other wives and became friends with them. Her friendship and the wives desire to do absolutely anything for friends and family is what will move the plot point forward.