Rick and Morty is one of the most unique TV shows in the past several years. The first episode aired in 2013, and since then, Rick and Morty has managed to capture an audience that is unique to the show.
The story of the show is quite simple, Rick Sanchez suddenly arrives at his daughter's doorsteps after 20 years. He is a sociopathic scientist, and he uses the garage as his personal laboratory.
It is in the laboratory that Rick and his grandson Morty bond, and they work together on a number of sci-fi gadgets. Some might consider the gadgets dangerous, but Rick and Morty see them as a way to help humanity.
Rick and Morty constantly go on adventures across the universe, sometimes taking Summer, Morty's sister. As one of the best sci-fi shows you can find, Rick and Morty has little to no competition. Still, if you like the show, you will like these shows like Rick and Morty as well. So, "Show me what you got!"
Archer
One of the main appealing points of Rick and Morty is the perfect animation. If animation is your interest, you will love Archer. The show premiered in 2009, and has wrapped eight seasons since then. The theme of the next, ninth season will be Danger Island.
The show focuses on Sterlin Archer, special agent of the Intelligence Agency ISIS. The name stands for International Secret Intelligence Service, and was dropped in later seasons for obvious reasons.
Think of Archer as James Bond on steroids, and in animation. Same as Rick and Morty, Archer attracts viewers with its razor-sharp humor and meta comedy.
Futurama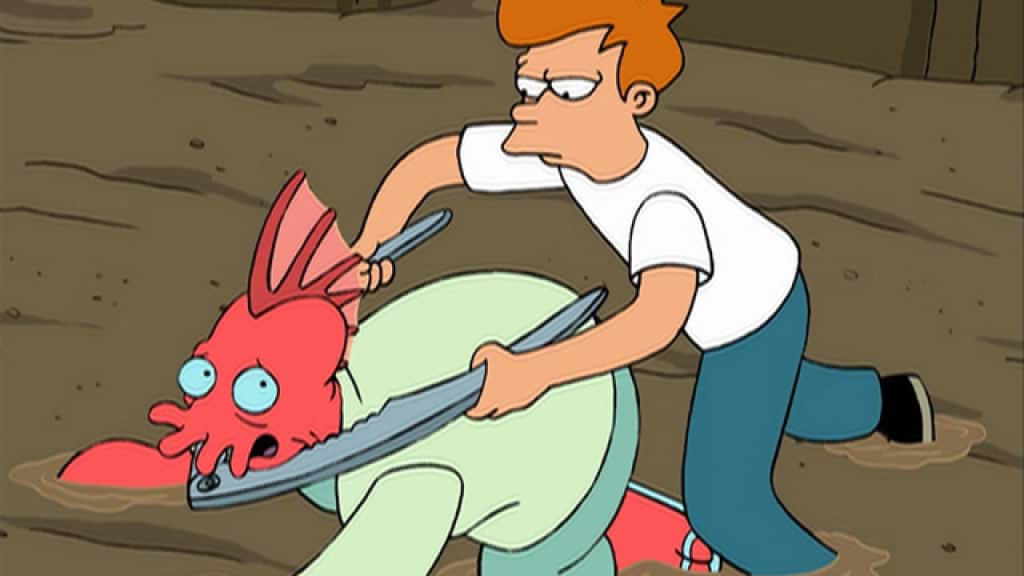 One of the longest animated series, Futurama lasted from 1999 to 2013. The show is one of the rare that lived to see two centuries and two millenniums.
You just have to love Fry, Captain Leela, Bender, and Dr. Zoiberg. There is no way in hell you haven't seen at least one Futurama Meme. Besides Simpsons, Futurama might be the most popular animated series of all-time.
Robot Chicken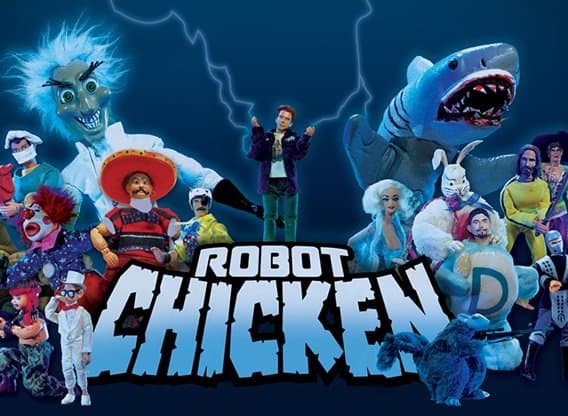 Seth Green is the one responsible for Robot Chicken. The show made him a millionaire. He knows what he is doing, as he has been part of some other iconic animated shows. Robot chicken is a pop-culture parody using stop-motion animation of toys, dolls, and action figures.
The plot is the following: an ordinary chicken gets run down by a car and then brought back to life as a cyborg. If logic is what you want, stay away from the show. In fact, stay away from any of the shows like Rick and Morty.
The show, same as many other, often has special feature episodes built around a single theme like Star Wars or DC Comics. The theme of each episode is the mad scientist torturing the Robot Chicken to watch random selection of TV shows.
Family Guy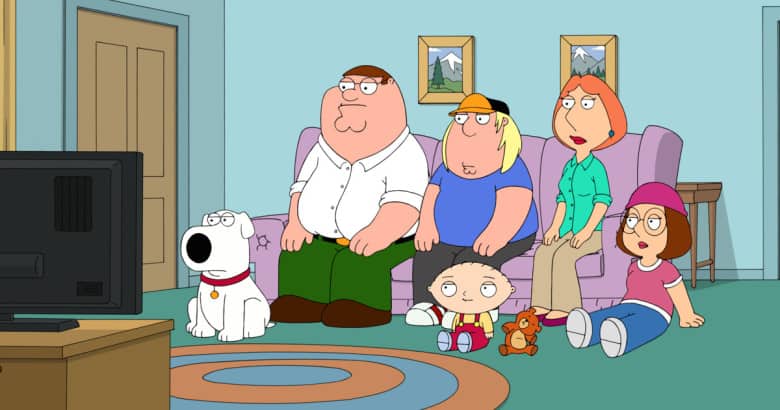 Not many shows can compete with the humor of Family Guy. In the same way Rick and Morty is unique, Family Guy is also unique. Some people do not even understand the humor.
But if you are in for some wacky and brilliant writing, Family Guy is the place to be. The latter seasons started to fall down in terms of writing, but the jokes were still great and with some nasty edge to them.
SpongeBob Squarepants
On first glance, SpongeBob looks like a children's show. But do not be fooled by the animated characters and colors of the show. Once you start watching, you'll get quickly addicted to the show. There are so many life lessons and characters you will love.
SpongeBob looks like a dorky and foolish character, but that is until you to know him. Same as many of the shows like Rick and Morty on the list, SpongeBob has been an internet meme inspiration for years.
The Venture Bros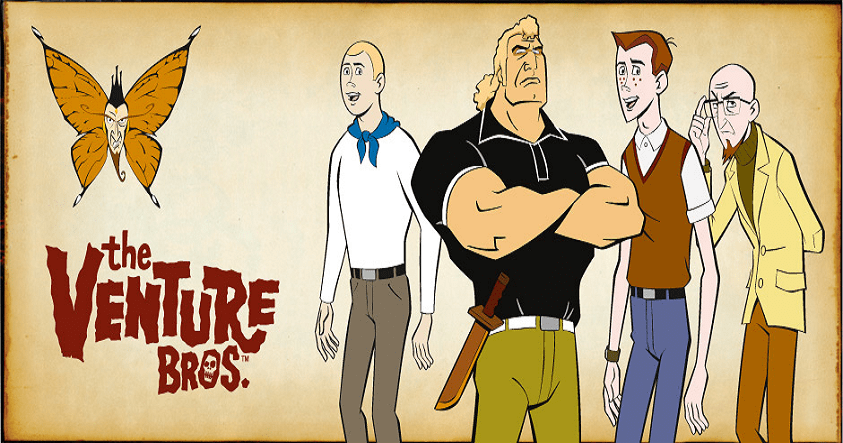 A bizarre animated series, but definitely one worth watching. With pseudo-heroes as title characters, the Venture Bros brings a humor never seen before on television.
The show has its own loyal fan base, and fan theories are what everyone is concerned with. This is a show that will definitely support your creative spirit as you are trying to come up with the next insane fan theory.
Fish Hooks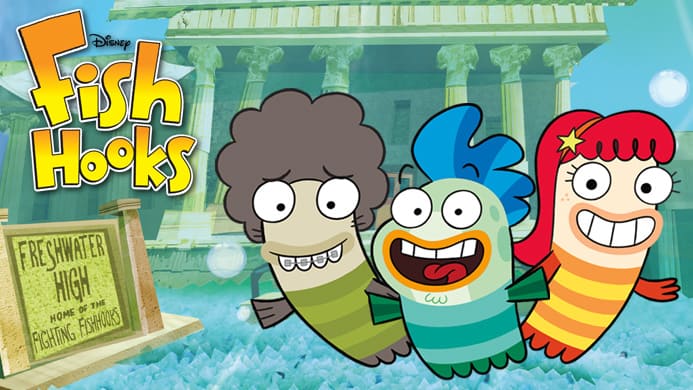 Rick and Morty perfectly navigates the world between adult viewers and children viewers. Not many shows can manage that balance.
One of them is Fish Hooks, with a story about a trio of fishes attending school in an aquarium in a pet store. The story tells all of the usual challenges of fishes (people) in their teen life, including friendship, sports, school issues, and dating. But they also have to fight off challenges like giant lobster attacks.
Adventure Time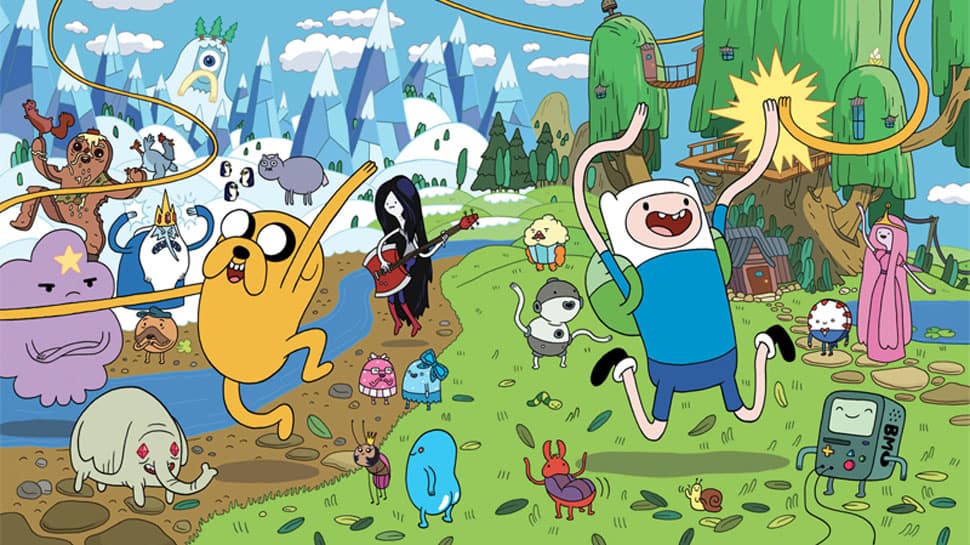 The humor of the show manages to hit that sweet spot that attracts viewers of all ages. It is an animated sci-fi show, which is the biggest similarity to Rick and Morty. But it has a lot more Parental Guidance in it.
The story follows brothers Finn the Human and Jake the Dog on their journey on a post-apocalyptic land destroyed by nuclear holocaust.
One of the best parts of the show is how the creators often explore complex and sad issues.
South Park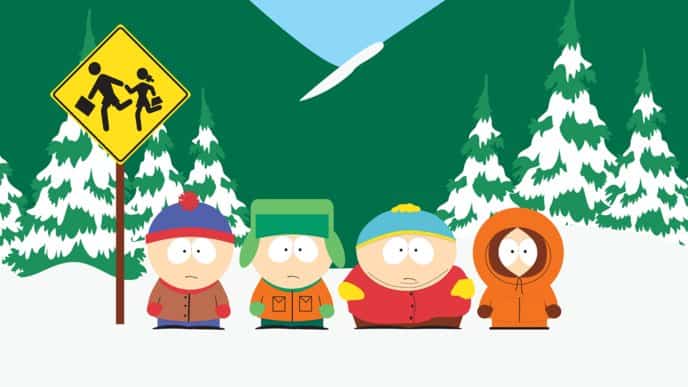 When you talk about animated series, you have to mention South Park. Yes, there is not a lot of sci-fi in South Park, but the humor is second to none. And the sub-culture followers and fans of South Park represent one of the biggest fanbase in television.
Everyone loves South Park, and I am sure all of us have watched at least one episode. Same as with other shows like Rick and Morty, South Park often tries to incorporate a trending event or movie in its schedule.
For example, we've seen Presidential Elections, World of Warcraft episodes, Star Wars episodes, and much more.
Steven Universe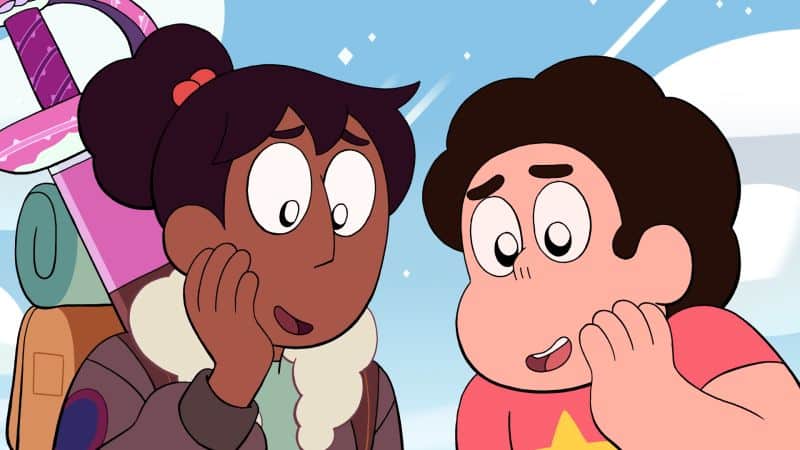 Steven is a half-human, half-gem hero. He is the "little brother" of a group that is self-appointed guardians of the universe.
The team of magical beings learns how to save the world using their powers. Steven, for example, has to learn how to use his powers that come from his bellybutton.
It might sound childish and illogical at first glance, Steven Universe is quite intelligent show. The goofy Steven always finds a way to save the day, despite being not as powerful and as smart as his fellow team members.